staying at The Elyton Hotel Birmingham review
I'm sitting on the top of a hotel with a book in my hand. I'm lost in the words, in the story. A cool October breeze curls around my ears. The sky changes, darkening little-by-little as I turn the pages. This place – this place that smells like wood-fired pizza and evening drinks, this place that towers above Birmingham – is the perfect cozy reading nook. So I'll be here until the clock strikes midnight. Then I'll fall into my room Cinderella-style. I'll tumble out of my slippers and crash onto the bed.
The story I'm reading takes up my head, but there's a glimmering cityscape beyond me. Lit-up signs. Couples lounging. Friends clinking glasses. Sixteen floors below, people are hauling their luggage into a lobby, they're sliding past elevator doors, they're on their way to a night of rest and relaxation at The Elyton Hotel.
About The Elyton Hotel Birmingham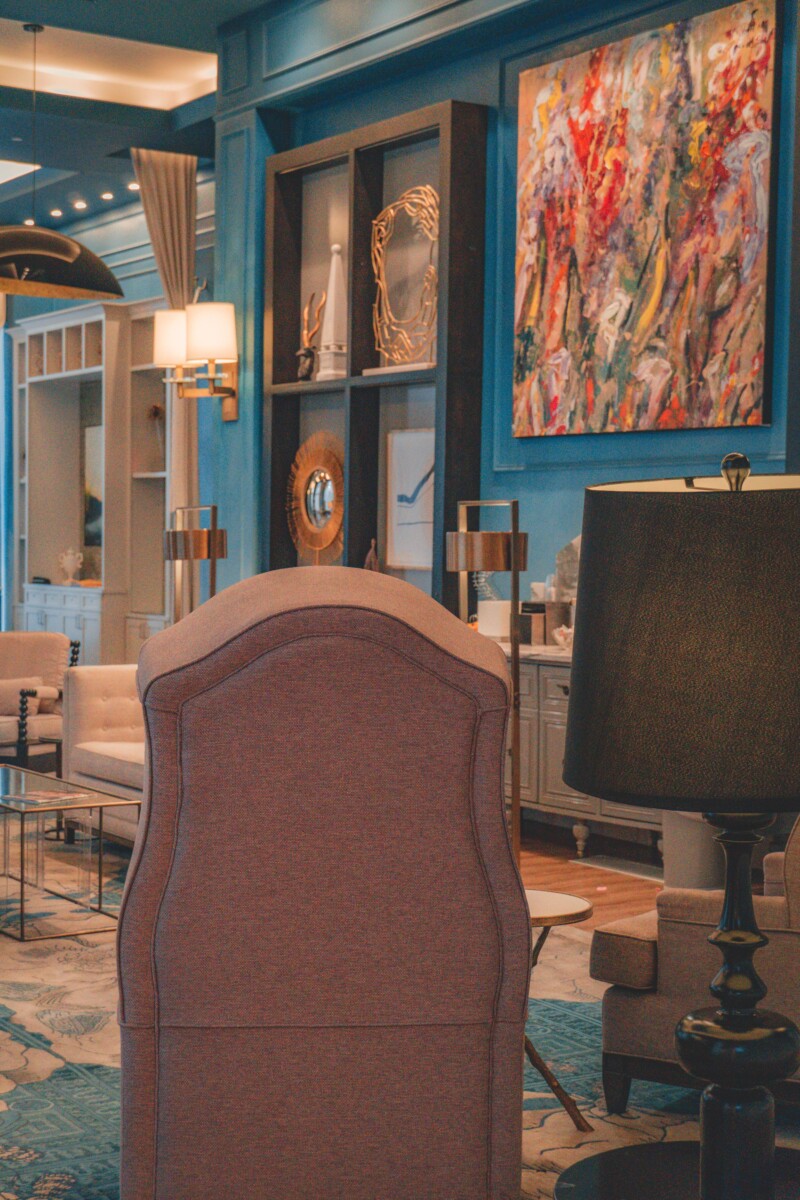 Conveniently situated in downtown Birmingham, The Elyton is a posh Autograph Collection accommodation made up of sky blue walls, splashes of abstract art, and funky, modern rooms. This is a place that is friendly and welcoming. The concierge we meet has a genuine love for Magic City; her enthusiasm shows in the recommendations she give (so many unique, local places you won't find in a guidebook – my travel writer heart is full).
The hotel's Four Diamond status is well-deserved; it's a reflection of The Elyton's refined, service-first approach.
History Of The Elyton Hotel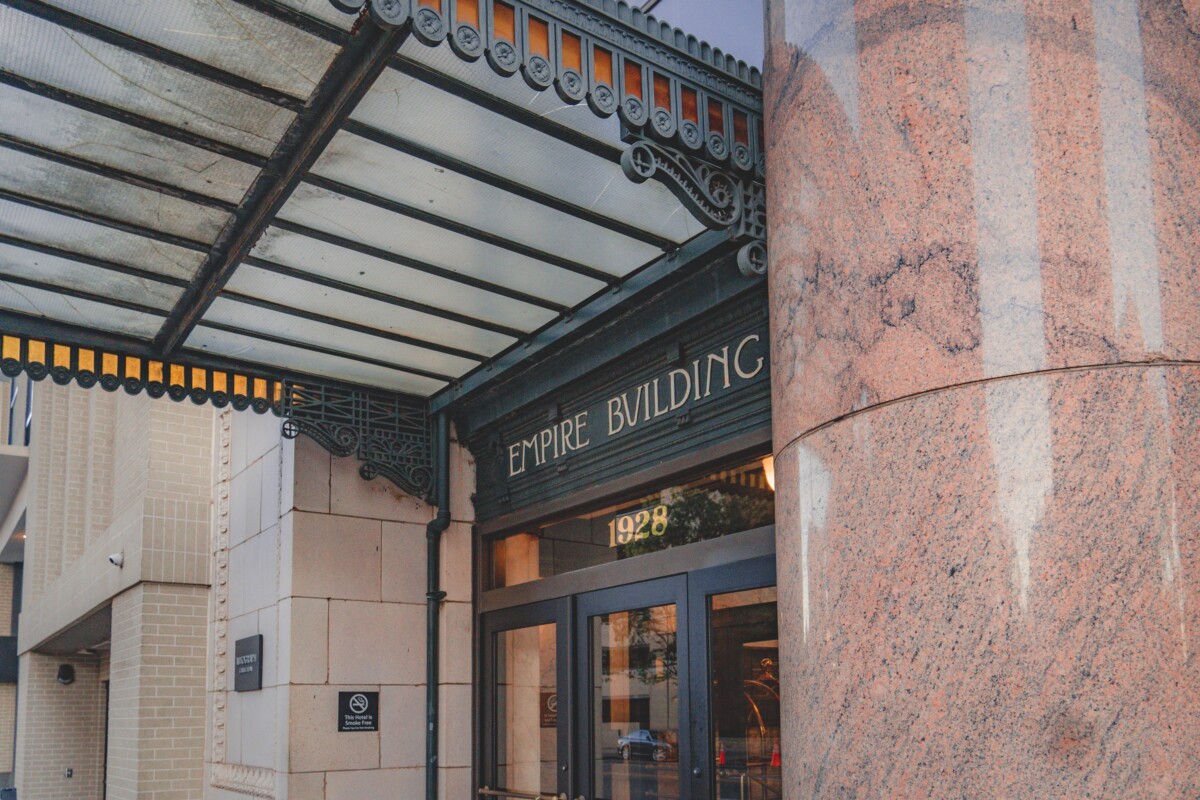 Interestingly enough, The Elyton started its journey under a different name, the Empire Building. The Empire Building was birthed in the early 20th century. At the time of its conception, it was the tallest building in Birmingham. But within a few years, it was sucked into a family of massive Alabama structures known colloquially as the Heaviest Corner On Earth.
In the 1980s, the Empire Building was embraced by the National Register Of Historic Places [source]. And several decades later, a boutique by the name Empire Hotel prepared to rise within the structure's steel-framed sides. But due to a bit of conflict with the Empire State Building (yup, that Empire Building), it was renamed to Elyton, a title rooted in Birmingham's origins [source].
Checking Into The Elyton Hotel Birmingham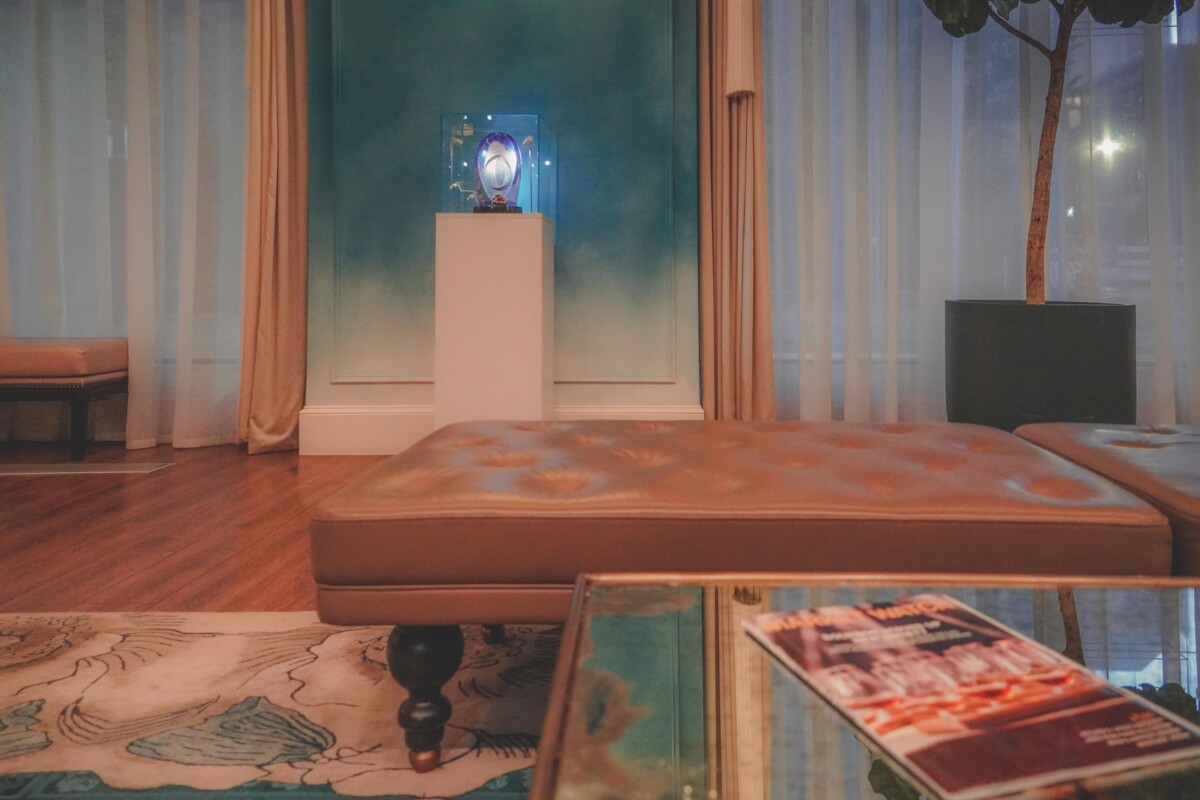 Check-in went by more smoothly than I expected. We booked two nights separately (working with Chase points is sometimes finicky. this just worked out to be better value). That being said, I was worried we'd have to check out and check back in, unpack only to repack and unpack again. Luckily, we ended up in the same room each night (this can't always be arranged, but I appreciated that The Elyton did what they could given the circumstances).
Valet parking is $25-30 a night (the hotel is really conveniently located so you'll likely rely on walking versus driving).
The Elyton Hotel Rooms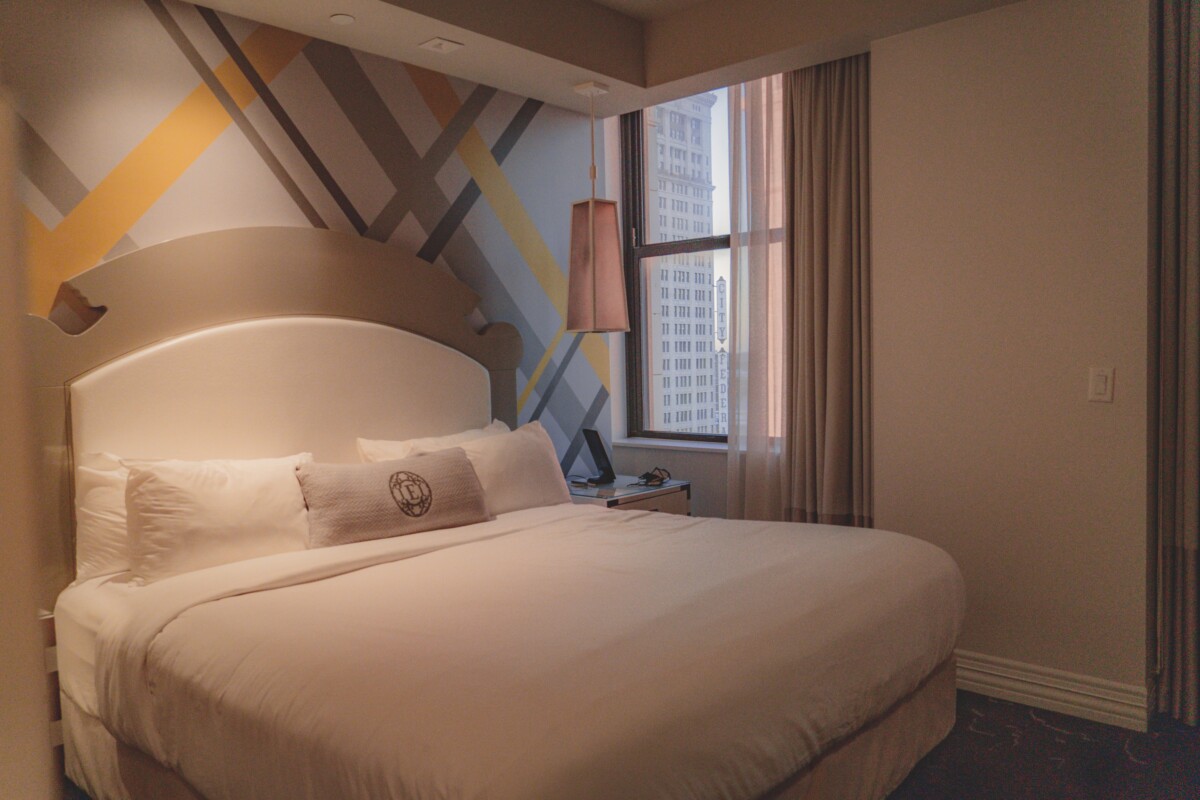 Here's the deal. When you walk into The Elyton, you'll meet a lobby bathed in blue. This lobby's walls are ethereal and regal; soft wisps of white hug the floor. Big cream-colored curtains drape windows and corridors. Modern art and glass-encasings touch up The Elyton's high-class museum feel. It's a mood that's decidedly decadent, a mood that ends when your room begins.
The Elyton's rooms are a pleasant surprise. They're funky with bold pops of yellow, oddly shaped furniture, and modern conveniences. The shower is standing room only, and the bathroom hides behind a sheer-ish yellow door. It's a space reminiscent of a pre-furnished apartment.
The bed is easy to sink into. The pillows collapse nicely. And the couch? Don't bother with reality TV and a remote; this is where you'll want to curl up and read.
Amenities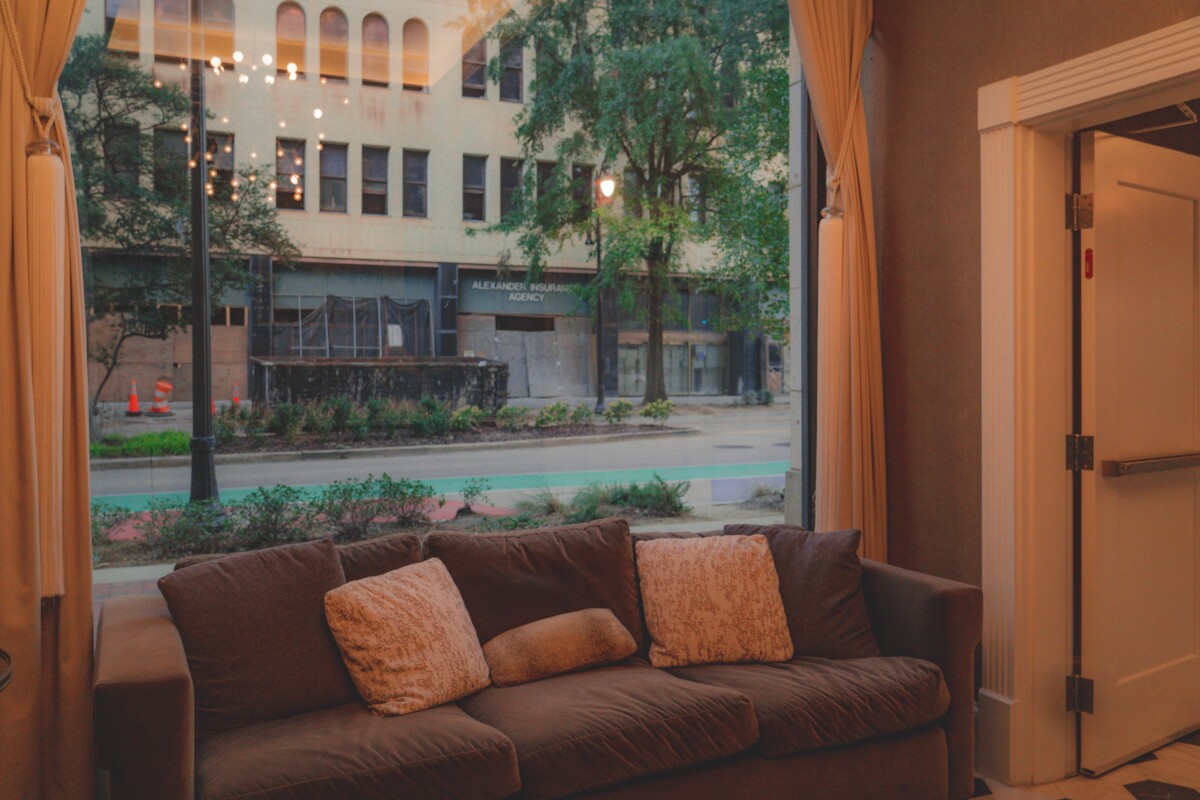 Maid service is everyday. You'll come back to an aggressively fresh smelling room and crisp sheets neatly folded over. If you'd like to break a sweat, there's an onsite gym on the lower floor. A lobby bar offers morning coffee you can pick up on your way out. Concierge services are also available post-dawn to dusk (the staff is here to help so take advantage of the concierge desk).
Food & Drink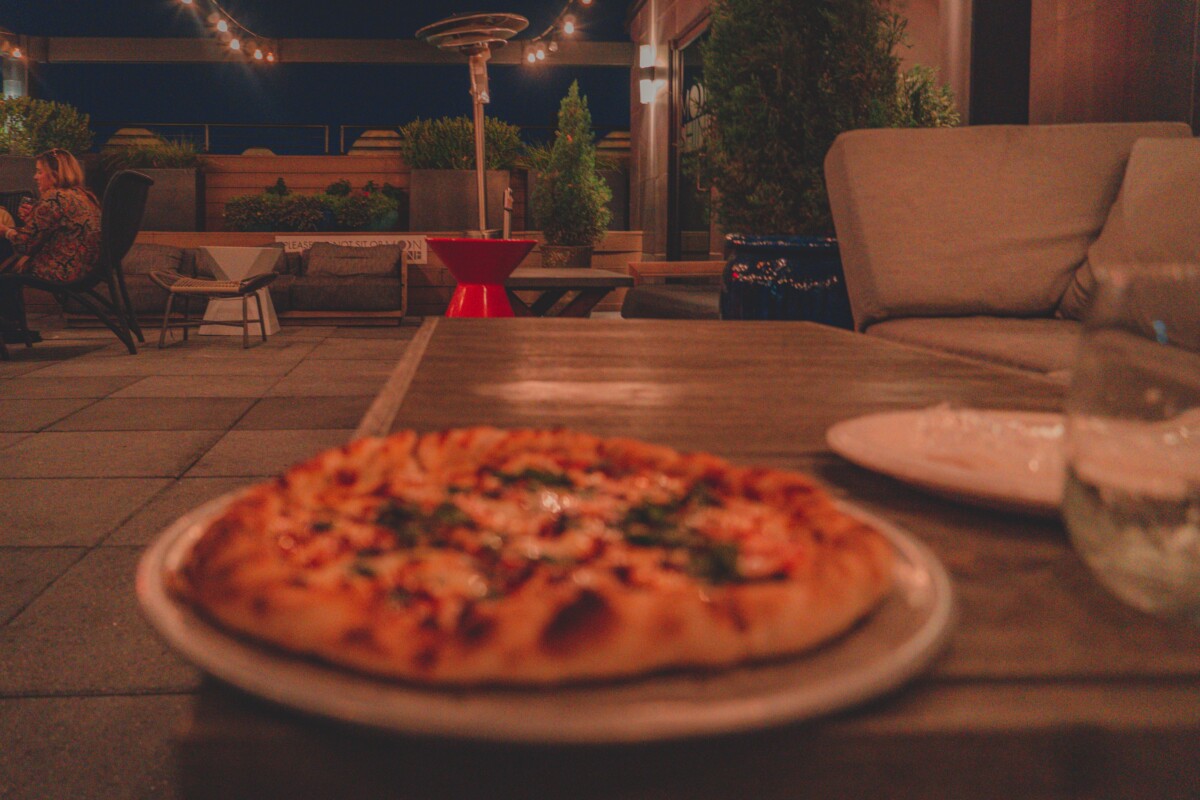 Turn a corner past the lobby and you'll stumble upon The Yard, a downtown restaurant known for its Southern-style brunch offerings (think thick slices of brioche and savory shrimp and grits).
There's another restaurant too: Moon Shine. Moon Shine dishes out salty pizzas and craft cocktails in an adults-only split-bar setting. You're not here for the food; you're here for the views. So go on up to them, sixteen floors above the hotel lobby. Enter one of two outdoor lounges, each capturing a sprawling snapshot of Birmingham. Sip your drink by the ledge, and enjoy the cityscape.
Travel Tip: You don't have to check into The Elyton to visit Moon Shine. Even if you aren't planning on spending a night, I highly recommend visiting this rooftop bar!
Around The Elyton Hotel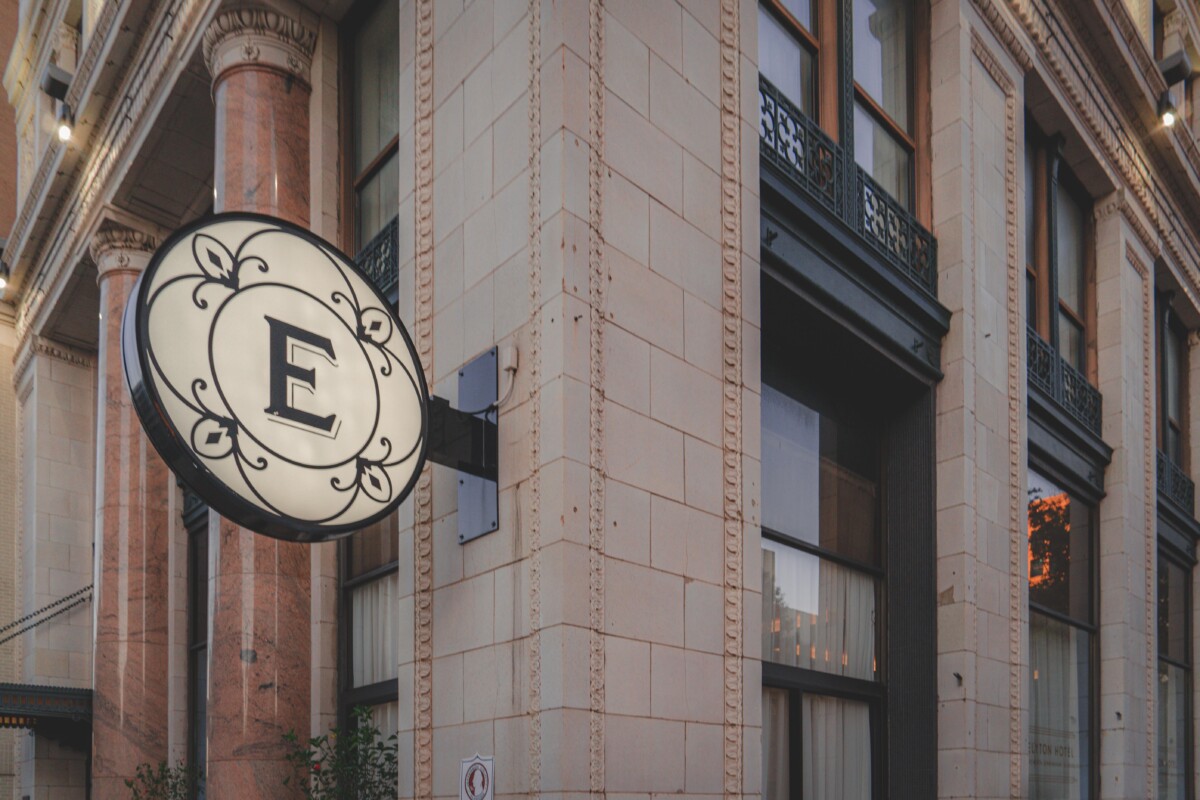 a few recs for things to do:
Pizitz Food Hall: so many options, not enough time. whether you're craving candied apples or a poke bowl, this is the place to go.
Caya Coco: Cuban-inspired rum bar with cool, tropical vibes (love the food. love the drinks)
Heaviest Corner On Earth: the sign is right outside the hotel! don't forget to snap a photo