Now, I love the Smithsonian Institution. I've been to all twenty complexes, including the two in New York, and to some multiple times. But today, I decided to take you on a tour of just the Washington D.C. highlights in this quick guide to the Smithsonian. Sit back, relax, sip some hot cocoa, and let me, the tour guide, take you on a fabulous journey through the Smithsonian.
A Brief History Of The Smithsonian
Listen, closely. I'm going to tell you a story. This is the story of a boy who was born in Paris but grew up in England. The boy's father was a very rich man, but because his son was illegitimate, the boy was denied his father's legacy. Oh, the horror! Luckily, the boy wasn't poor and left out on the streets like the Little Princess. He did have a ridiculous sum of half a million dollars at his fingertips. When he finally became an adult, the boy decided to wander and traverse the entirety of Europe. He wrote manically, recording everything.
And then? What do you think happens next? If you said, found a lovely girl, got married and settled down to live a perfectly normal life you would be very wrong. Are you ready for the plot twist? Here it is. The boy got up one morning and thought, "Hey, when I die, I'm going to donate all my money to start some institution where people can rack up knowledge in Washington D.C. Now, I've never been there before, but it sounds like a nice place. That should annoy the hell out of my father."
Okay, so maybe he didn't think exactly that. But if you twisted the Old English enough, I'm pretty sure it was something along those lines. Seriously, though? Who does that? But I'm thankful for his random bequest. Why? The boy is James Smithson, and if his surname sounds all too familiar, it would be because we owe the Smithsonian institution to him.
Smithsonian Institution Building, Castle
First stop, the Smithsonian Institution Building. This building has a distinctive facade – a bold red sandstone exterior with wide paneled gothic-style windows.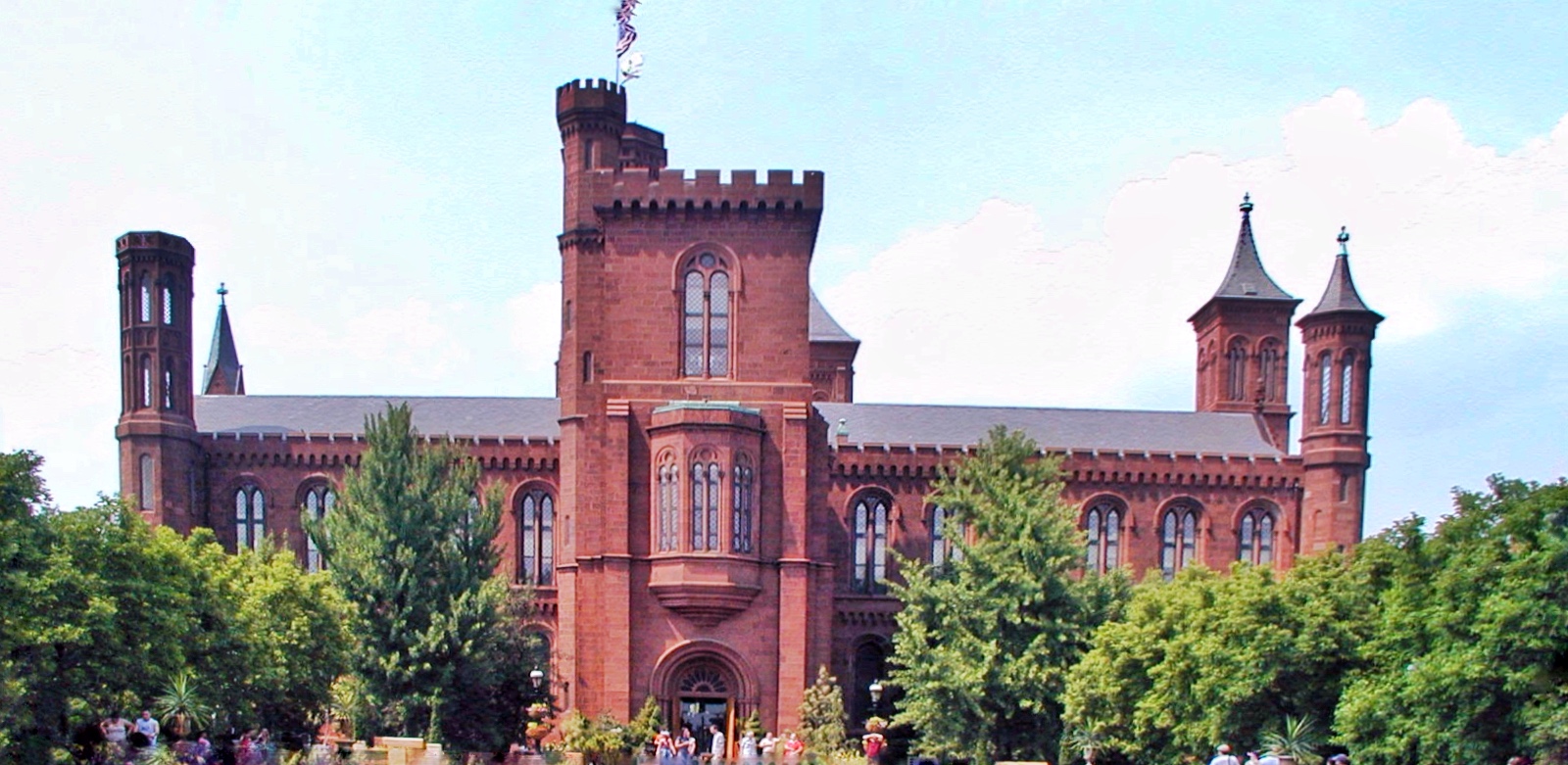 Inside, we walk past nave columns into a small room. I like to think of this room in the Castle as a teaser trailer for a movie. Once we step inside and make our way to the exhibits, we can see paneled walls showcasing a small sample of artifacts from most of the other museums. The exhibits are divided up into separate glass panels, so it doesn't feel like we are taking in a huge chunk of museum madness at once. This is the administrative building, so there is plenty of information and flyers available for us to pore over. Grab a pen and let's head on over to one of the high tables and figure out where we are going next.
Travel Tip: The Castle is extraordinarily hot and humid, even in the winter, so be sure to dress in layers.
National Museum of African Art
The African Art museum happens to be right behind the Castle. It is a small square building with alien blue domes that contrast with the bright red of the Smithsonian Institution. At first, it doesn't look like there is going to be much inside. You take one look at the building and think, how could something so small have any significance? Reconsider, young grasshopper. Inside, we can see a spectrum of traditional African Art. Think classic wooden statues that play on the proportions of the human figure, oil paintings that manipulate the mood, and vivid colors and extravagant detail. That captures the essence of the African Art museum. Now, unfortunately, there isn't a lot on display, but that also means that we aren't rushed to cover everything like some other museums (Hello, Mr. Natural History, I'm looking straight at you).
National Botanic Gardens
Remember when I said that Botanical Gardens give me all the same feelings as a Jane Austen novel? Well, think of the Smithsonian Botanic Gardens as the Pride and Prejudice of all indoor botanical gardens. I have not been to one that I loved as much as this. First, we start by entering a tropical jungle. Large, broad leaves droop above us. We can walk across a deck and view the thick stems from the canopy layer, or from down below, where the feeling is just a little more personal. Then we amble past a hall of ferns and enter the Southwest as we are met with a desert of thorny beasts. From the cactus exhibit, we are transported to a magical orchid garden. We circle around the building, ogling the beauty of the plants. Within a few hours, we feel as though we have walked across the country. The plants are also arranged beautifully, so if you are looking for a little home garden inspiration, you've come to the right place. For now, I'm going to just let you take a moment to eye these pretty flowers.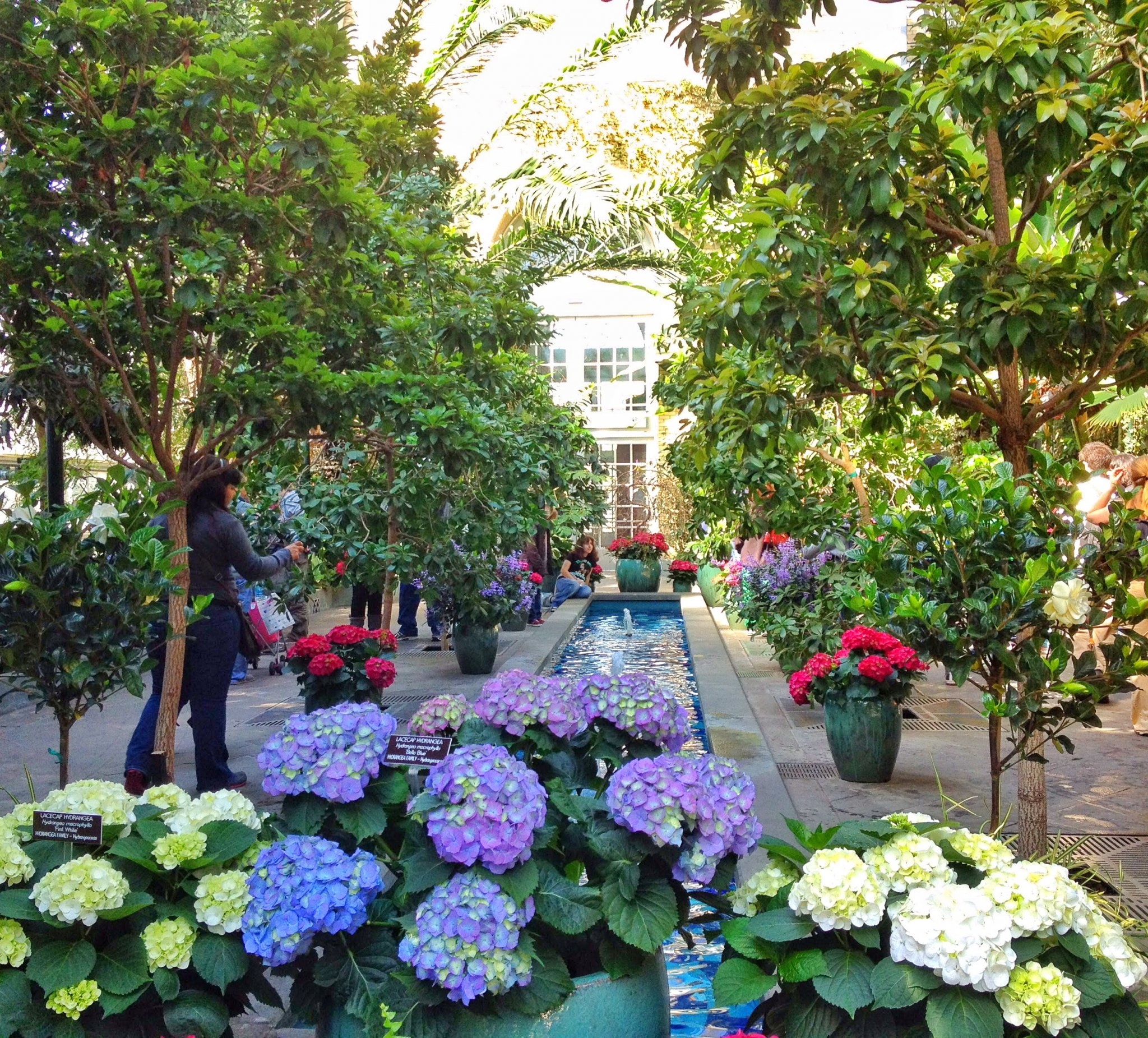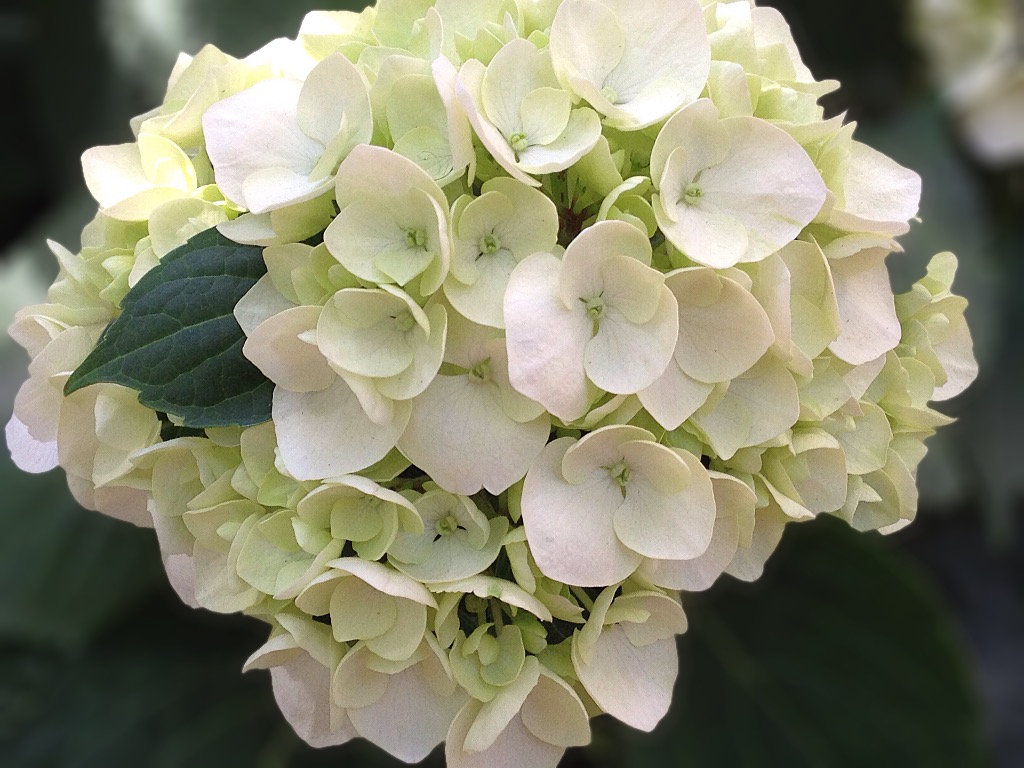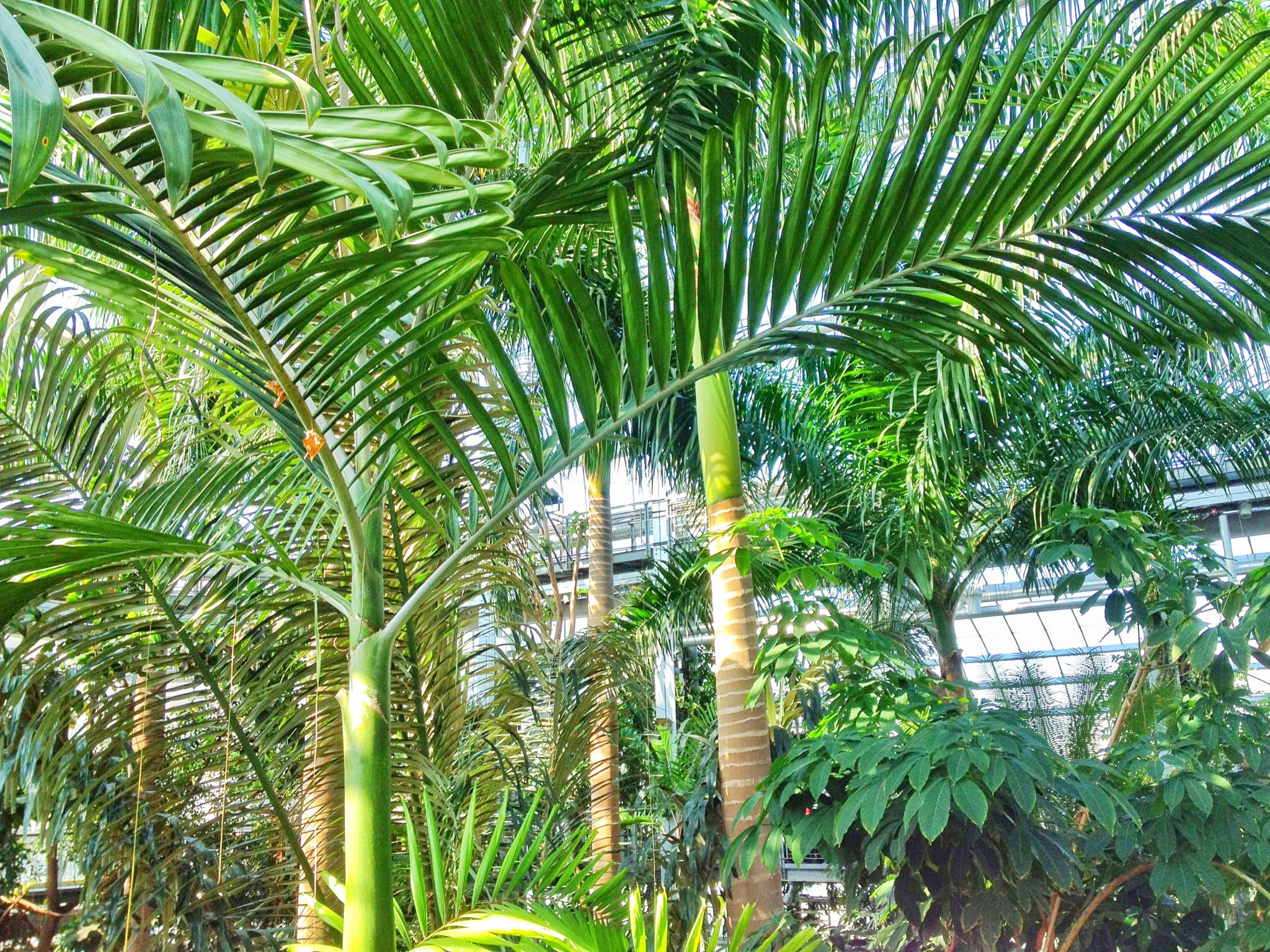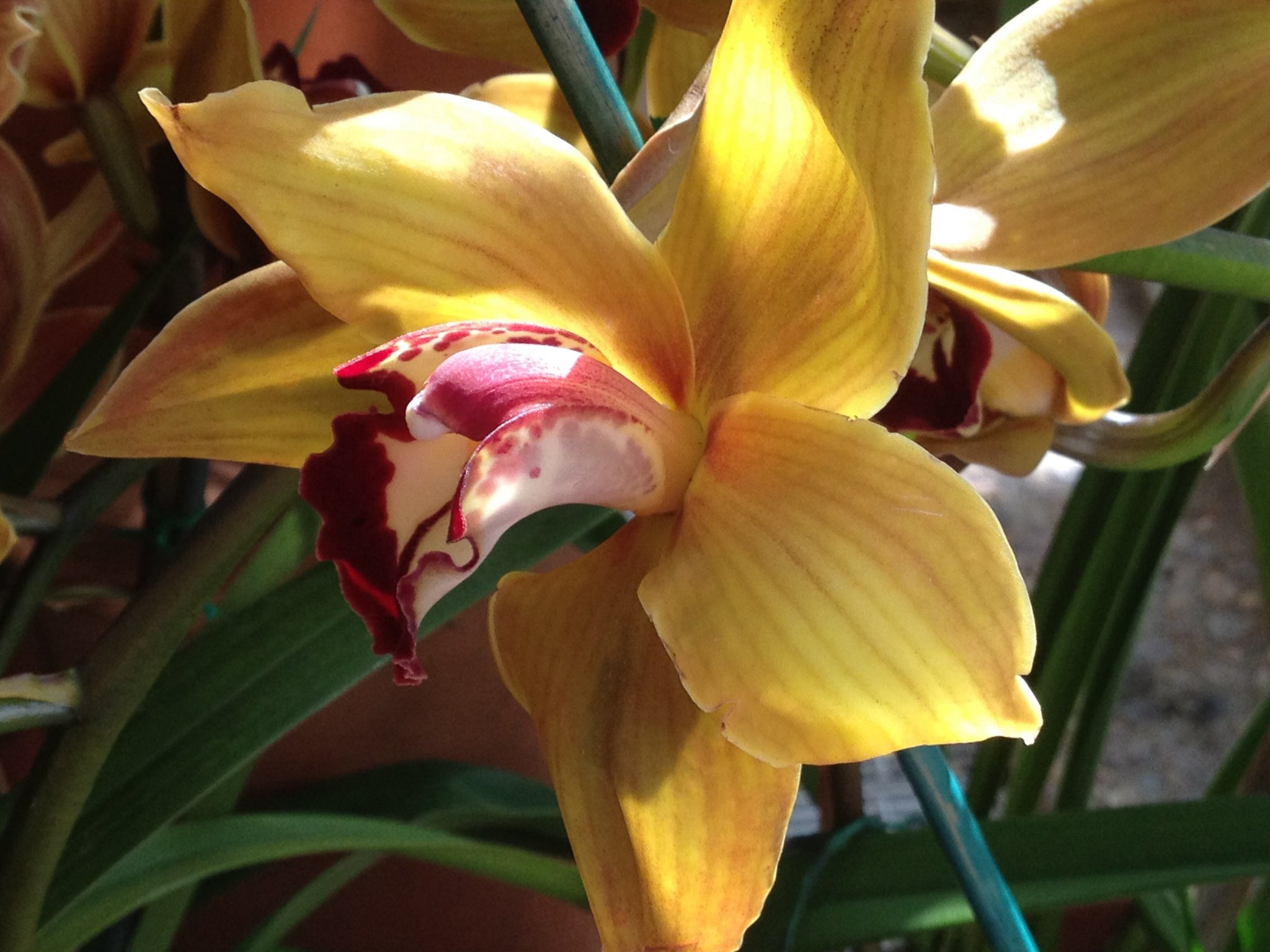 National Museum of the American Indian
Whew! All those flowers were simply stunning, but we have to head over to our next stop. The American Indian Museum is my favourite museum architecturally. The building is beige and is built like a ripple. The walls curve around parabolically like a wave and are layered like a platform jutting out from a main center.  It is very modern, but the thin blocked windows that curl with the curves are slightly reminiscent of the distinct Pueblo adobe-home style. This museum has multiple displays featuring the patterned clothes donned by the Native Americans and their bold pottery and clay work. As we walk through, a group of people's fight for preservation of a distinct and beautiful culture is eminent. I really love the exhibits because they focus on lacing together the identity and tradition of the American Indian.
Freer Gallery of Art
The Freer Gallery of Art is home to art representing the Asian cultures. From Korea to India, the gallery selects pieces from a range of Asian countries and tries to capture their essence through their artwork. There really isn't much to separate the Freer Gallery from other Asian Art museums, but since we are already here, let's head over to the Peacock Room. We walk into a small expanse of space. The whole wall is a jade hue and there are shelves with brightly coloured vases. Each vase tells its own story. The room is panelled in gold, and it has a very Oriental feel at first. But then we look at the painting of a woman, and although she is donned in very traditional Asian clothing, the golden gilded frame hosts an image that is very English in style. The room is dimly lit, creating a very intimate environment. So if you have extra time in D.C. and aren't sure of what to do, visit the Peacock Room in the Freer Gallery of Art.
American Art Museum
Since we've segued into the world of art, let's check out the American Art Museum. Shall we? The American Art Museum takes us through the history of the United States over the decades. I'm a little wonky about 20th century American art right now. It is a delicious mix of abstract and realistic. One of my favourite oil paintings, "Cape Cod Morning" by Edward Hopper is on the South Wing of the first floor. Despite the cheerful colours, it is very stark and slightly broody, which is why I love it. It also comes as no surprise the museum has a great collection of early American Art as well. We stroll past richly detailed portraits of 17th-century men and women.
Hirschhorn Sculpture Garden
Now that we've seen the American Art Museum, we are going to go back outside. I'm feeling particularly philosophical at the moment, so let's check out the Hirshhorn Sculpture Garden. Honestly, I love this place. I don't understand any of the works, but it makes me feel extraordinarily fancy when I consider making meaning out of absolutely nothing. There is a broken silver sphere, a tin man trying to pass through a door, and a blue triangular figure. I don't understand any of it at all. Do you? It's still interesting though, isn't it?
National Zoo
Okay, Okay. I know, I've mentioned the National Zoo before, but still. It is one of the best zoos in the USA for a reason. The National Zoo has an extensive exhibit of animals from around the globe. We start at the Cheetah Conservation Station. Here, we explore the Savanna and from a safe distance, view animals that could outrun a ferrari. These animals should honestly be participating in the Nascar Sprint Cup. Apart from the cheetahs, we can see oryx and hornbills. Next, we see the giant pandas. I think by now, we've all seen the panda playing in the snow. If you haven't, you are missing out on a cuteness overload. The giant pandas are best seen in the morning when there is a lot less rush because these black and white furballs are adorable. Next stop, Amazonia. Here, we get to see a great variety of Amazonian marine life and more. I've always wanted to see a poison dart frog and piranha without actually being able to touch them and this exhibit is perfect for fearful adventurers like me. I've only just scratched the surface of what we can see and do here. So go on and explore!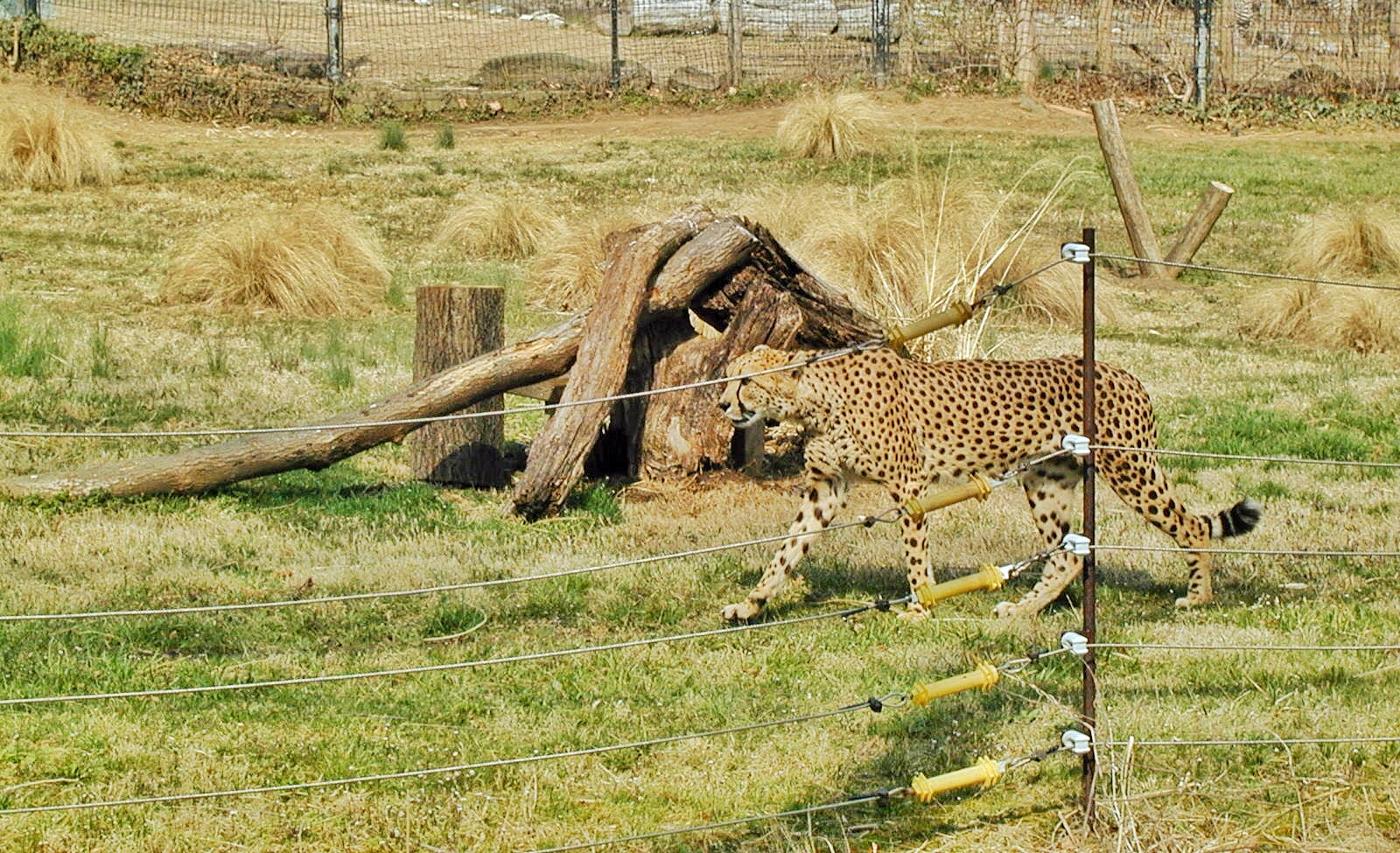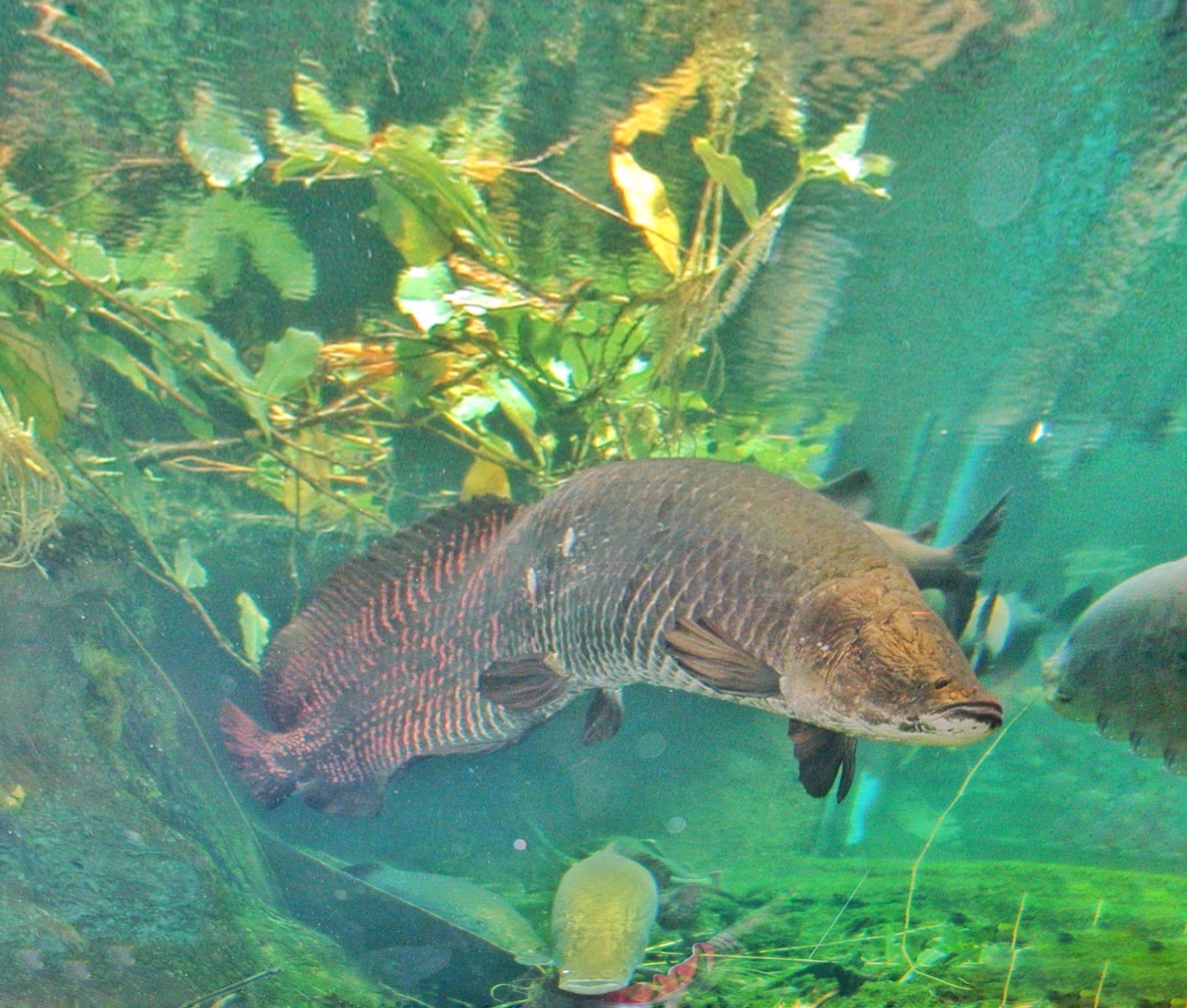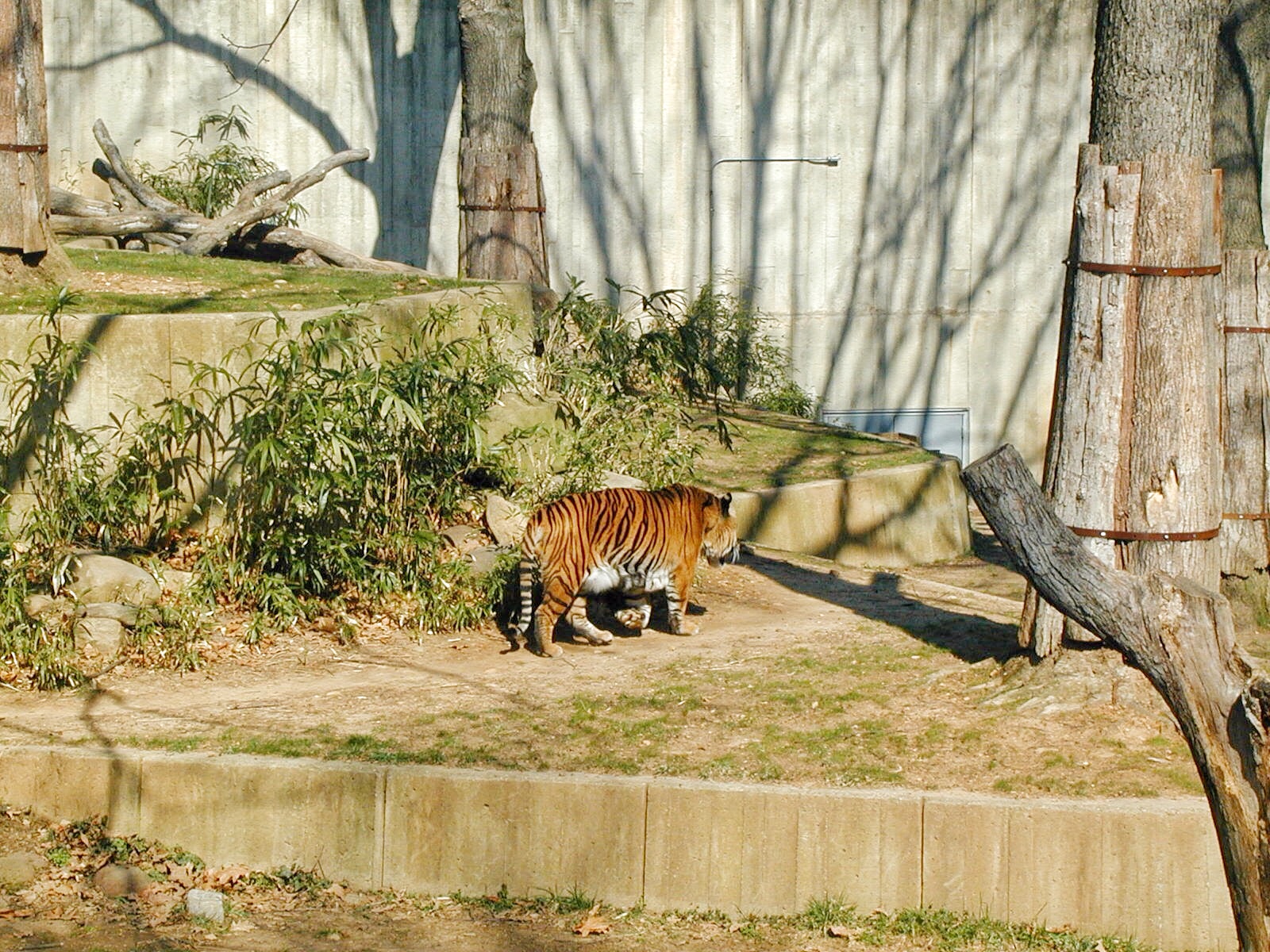 Air and Space Museum
The Air and Space Museums pays an ode to the history of flight and space exploration. First, we transport ourselves into a world of early flight, where we can see Da-Vinci style gliders, and then make our way towards Wright brothers-like airplanes. The Apollo 11 exhibition also has an amazing collection that captures the spirit of space in the 1900s, just as well as the Kennedy Space Center. Be sure to see an IMAX movie and book your tickets for the theatre in the morning or in advance (the daily shows get sold out quickly).
National Museum of Natural History
While I did joke about the Natural History museum earlier, I'll reluctantly admit that it is my favourite museum that I visited so far. And as a nerd, let me tell you, that I have visited a whole slew of museums. I've actually visited this museum fourteen times in the past ten years, so that should give you a general idea of how a) crazy or b) obsessed I am. We are actually going to block off an entire day to visit this museum because it is huge. The museum opens at 10:00 in the morning and we are going to be at the entrance right when it opens. The first thing we are going to do is see the Hope Diamond. This is an intense blue necklace with a crazy history that makes it all the more intriguing. By afternoon, the Hope Diamond Exhibit gets so crowded that I doubt even the Hulk could break through that wall of people, so see the Hope Diamond before the crowds come in. There are a lot of other precious gems that you can browse through before you head out to enjoy the rest of the museum in any order you want. I would suggest the Fossil Hall, but it is unfortunately closed until 2019. I've heard that they have an exhibit called the Last American Dinosaur on the second floor that is essentially the same, but on a smaller scale. The Natural History Museum also has a really good collection of Egyptian and Grecian artifacts. Another personal favourite is the Butterfly Pavilion. We wander through a tropical-esque enclosed setting and try to spot as many of these beautiful winged insects as we can. These butterflies are far from shy so if you are still and quiet, they will fly on over towards you. Right outside, is the O. Orkin Insect Zoo. I'm not someone who will go into anaphylactic shock over insects (except wasps), so I thoroughly enjoyed this exhibit. If insects aren't your thing, that's okay, check out the view of the iconic African Elephant from the second floor.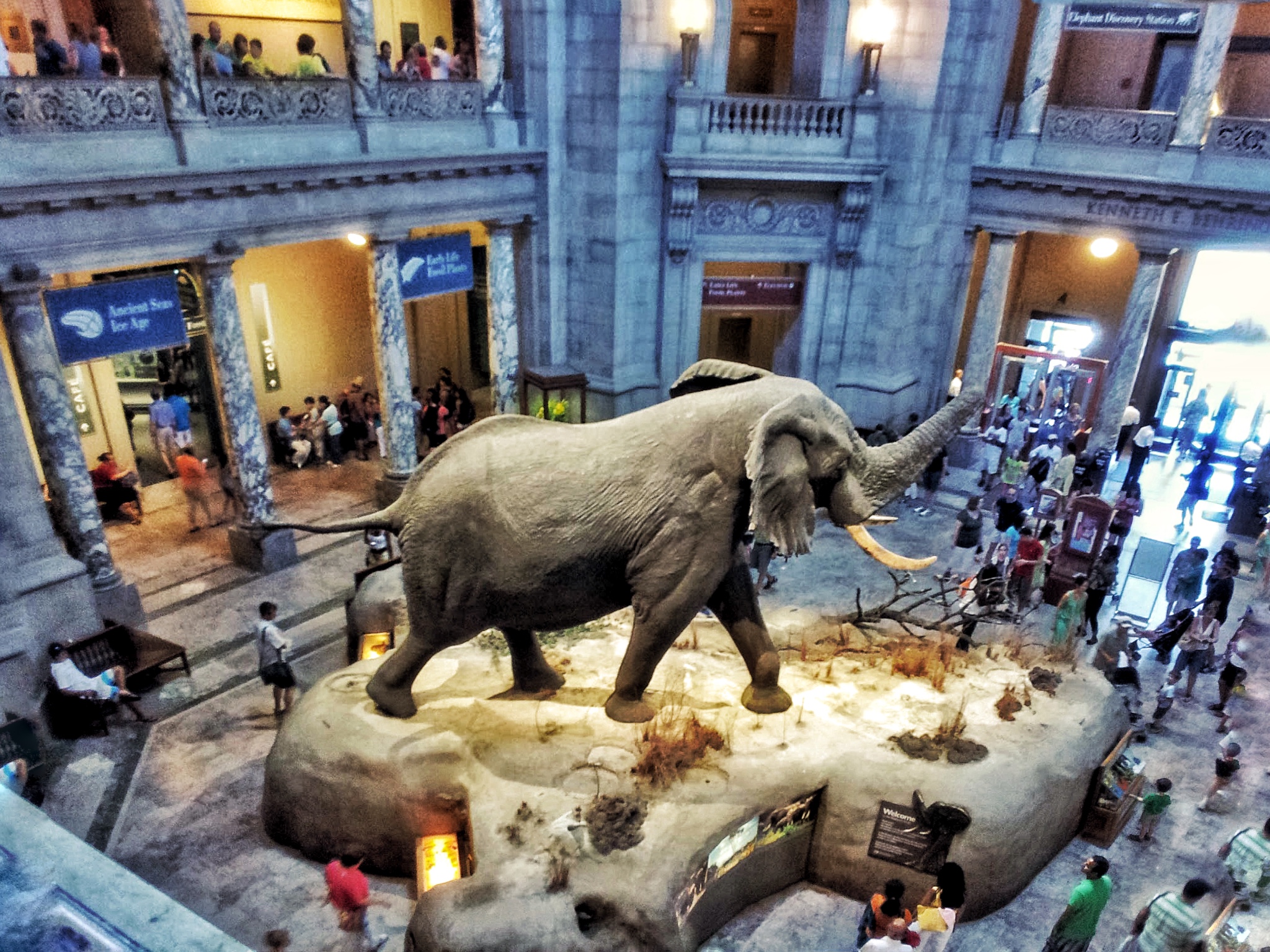 Now if you are completely cool in regards to insects, you can hold a hissing cockroach (which I did, and it was an interesting experience) or even feed a tarantula (which I got in line to do, but then I changed my mind, and you can guess why).    
A Little Note: Security Clearances
Nicolas Cage may make stealing the Declaration of Independence look like a simple feat, but honestly stealing anything in D.C. is pretty tough considering the amount of security. All Smithsonian Institutions have security screenings. So if you can, avoid bringing a huge backpack filled to its brim. The Air and Space Museum and the Postal Museum have an X-Ray scan, but at all other museums, the bags are checked by hand. It is important to be courteous and not hold up the line. Some of the larger more popular museums even have a metal detector, so be prepared for that (take your car keys out of your pocket). Cameras are permitted and photography is encouraged. On the downside, you aren't allowed to bring food, only bottled water, but don't worry, you'll be fine. On a weekday, it's simply easier to leave, grab a hot dog from a food cart and come back. On the weekend, we will be forced to eat inside because by midday, the line to get back inside the museum is equivalent to entering Dante's abyss. I hate to break it to you, but the museum food is disgusting. Cold wraps and sandwiches are mostly what is offered, and I wouldn't be upset if it wasn't overpriced. Try and come on a weekday with a small purse, if you really need to. If you can leave your things in the hotel or car, more power to you. But I've made a slightly useful packing guide for you, in case you are still unsure of what to bring.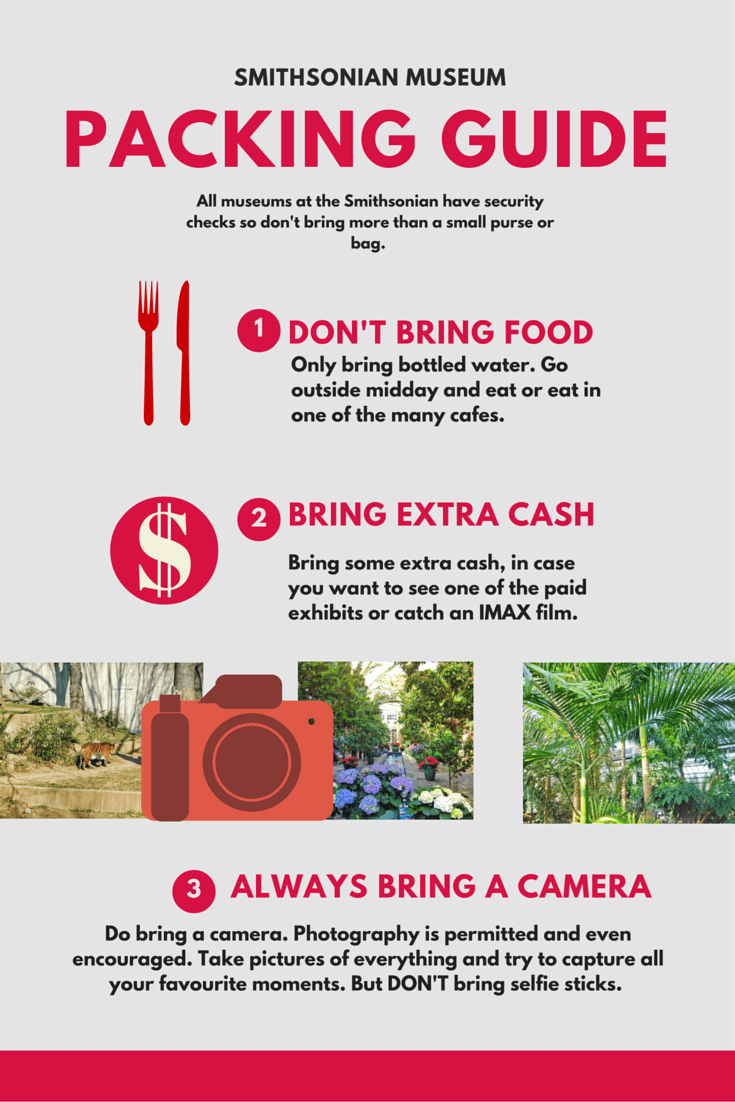 Did you enjoy this quick guide to the Smithsonian? If so, comment below and tell me your favourite museum. Do you agree with my favourites or is there another museum that you feel should make the list? Tell me! As always, I would love to hear from you.