At the front counter of the Poppy Seed, a small gift shop at the foothills of the Colorado Mountains, a tall, lanky man in an oversized t-shirt and baggy jeans leans against the counter, chatting up the woman behind it.

"Like, man, this place is, like, the grooviest," he says, pausing. He laughs a little. "I'm having a rad day."
Rad? Groovy? I look around the store at the racks of tie-dye t-shirts and shelves of Indian essence oils. Reggae music drums away. American flags line the wall. But outside, when we walked the streets earlier, the buildings were a pastel-coloured-style of elegant and Swiss-world European.
"Anshula," you ask, a little confused. "Where have you brought me?"
I smile, sheepishly.
Manitou Springs is a small town, fifteen minutes outside of Colorado Springs, with a neat population of 5,000. Manitou is the essence of a hippie-paradise. Boho vibes. A new age soul. A little recreational marijuana. Ummm, never mind that (don't worry, I didn't try any, but it is legal here)…
Manitou is Colorado Springs void of chain stores, sprinkled with a cultivated mystic aura.
So how did we end up in this store next to a real-life Shaggy Rogers? Let's rewind.
Walk Around The Manitou Springs' Historic District
After a busy day driving Pikes Peak, we head to Manitou Springs' historic district. I know. I know. We're hungry. We're tired. But this is where we will eat, shop, and ultimately fall asleep with our heads face flat on a pillow.
Actually, let's grab a light meal now. Manitou Springs' Historic District is a breeding ground for innovative and upscale dining. And while most are high-end titles, there do exist a few budget options.
Grab A Coffee At One Of These Local Hangouts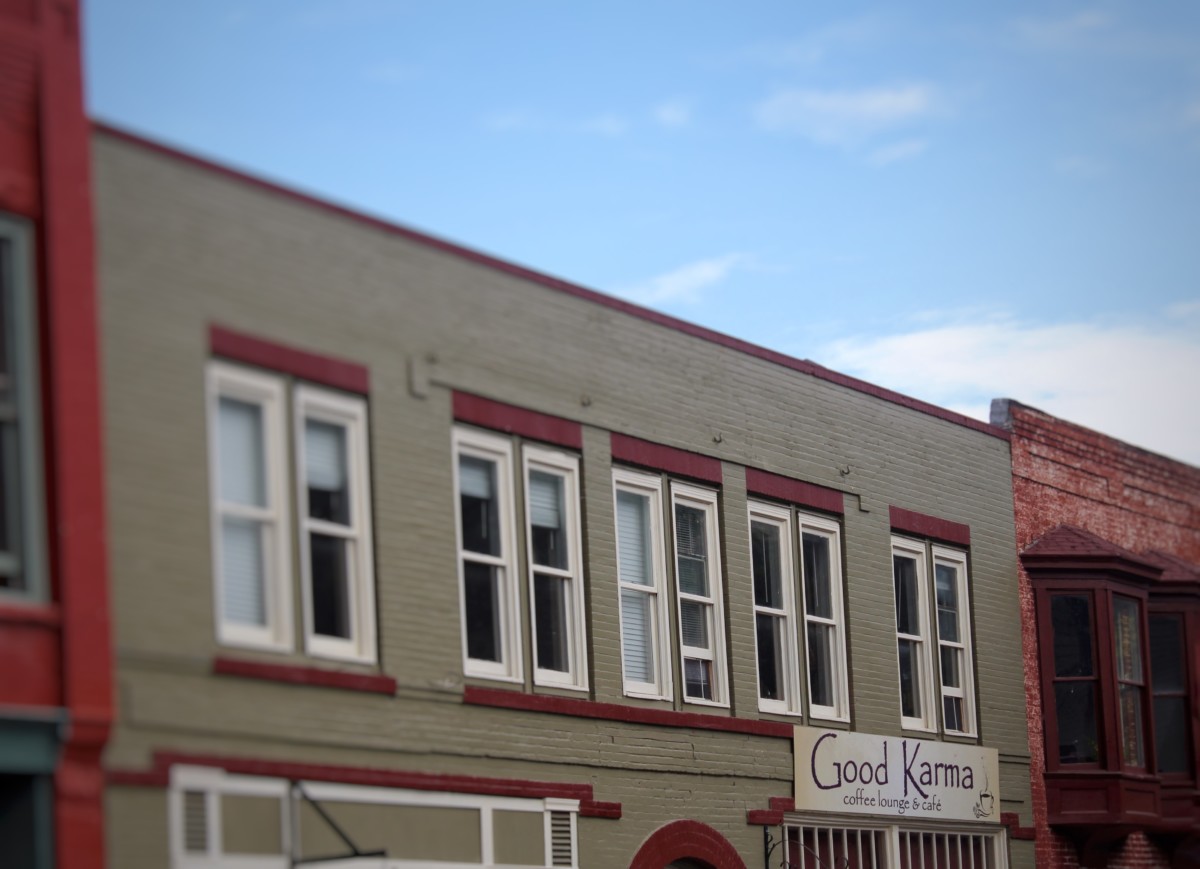 In a chilly mountain-enveloped environment, grabbing a coffee from of a local coffee joint is an absolute must on a list of things to do in Manitou Springs.
I'm starting off by bringing you to a visitor favourite: the Sahara Cafe, a Mediterranean eatery less than a two minute walk from the ticket booth for the Pikes Peak Cog Railway. Based on its faded exterior and easy-to-miss sign, the Sahara Cafe doesn't look like much. But inside, it's all a hit: stunning service, fab food, delicious dessert. Must-tries include the kabobs and home-made ice-cream.
Good Karma is a local favourite, a coffee shop marked by its relaxing ambience. Imagine you are in an upscale rustic cabin. You're sitting at a wooden table surrounded by stone walls. Look up, and your eyes are welcomed by a charming chandelier. You have a cup of roasted coffee resting in your hand and you're reading your favourite book. Now, imagine the feeling that scenario gives you. Good Karma oozes just that feeling and it's best described as…well, good karma. The coffee "lounge" (as they call it) certainly lives up to its name.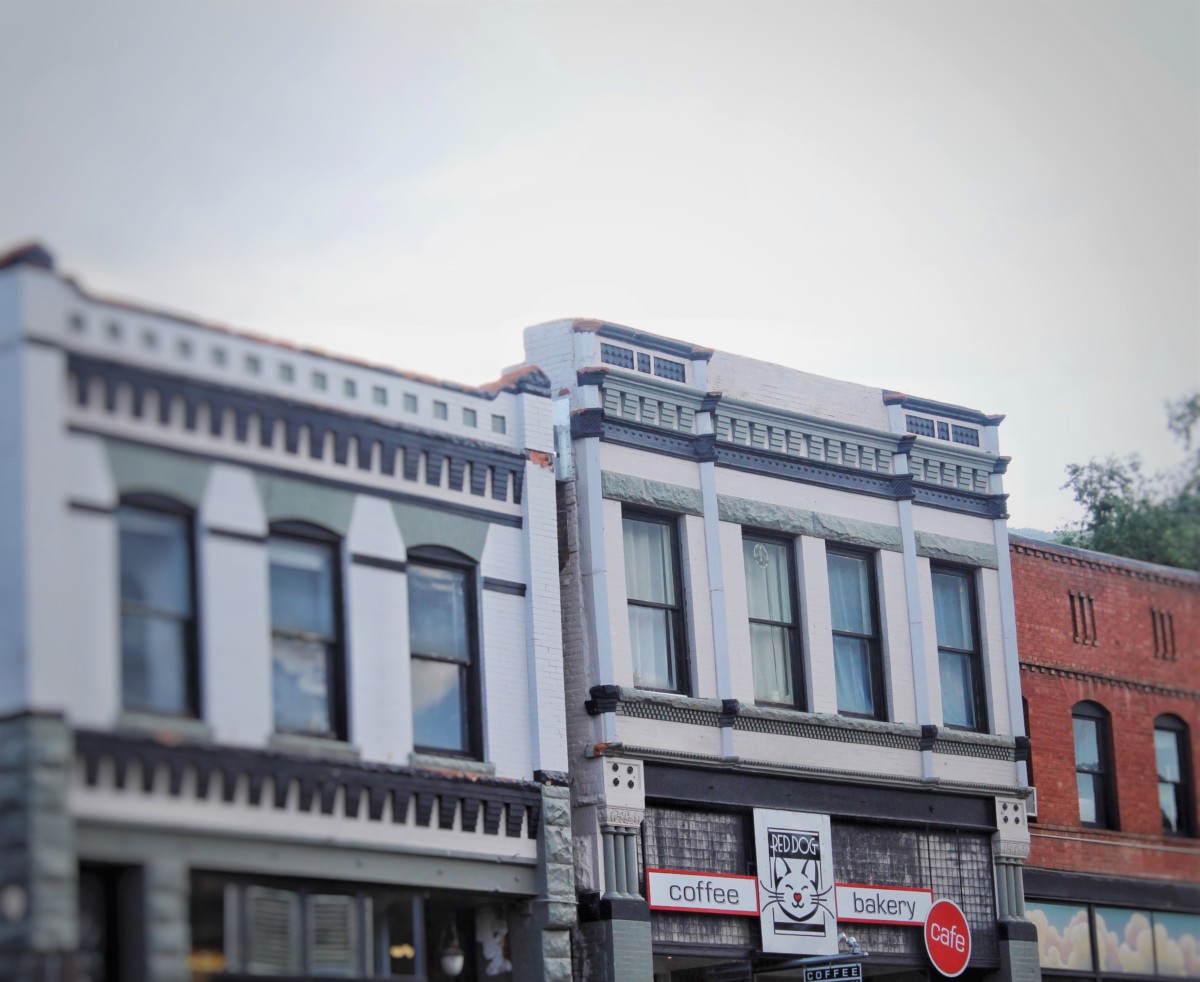 Red Dog Coffee is Manitou's cool, contemporary hangout. The food is decent. So is the price. So is the service. But what draws us to Red Dog is the logo. Red Dog Coffee's logo is surprisingly not a red dog. In fact, it's a black cat (wait…what???). We're naturally confused at first, but our confusion eventually transforms into an Alice in Wonderland curiosity.
As we walk in, we realize that Red Dog is a pooch-obsessed person's paradise. Locally drawn dog-art. A dog-mural. Dog-books. Yes, all things dog (I'm still curious about the cat logo). CM Coolidge's Dogs Playing Poker series would completely fit here. And I'll be honest, I was half-expecting to see those oil paintings somewhere on the walls.
Sahara Cafe:  Website, 10AM – 9PM ,  954 Manitou Ave, Manitou Springs, CO 80829
Good Karma:  Website, 7AM – 3PM, 110 Canon Ave, Manitou Springs, CO 80829
Red Dog Coffee: Website, 7AM – 9PM, 739 Manitou Ave, Manitou Springs, CO 80829
Fine Dine At Mona Lisa Fondue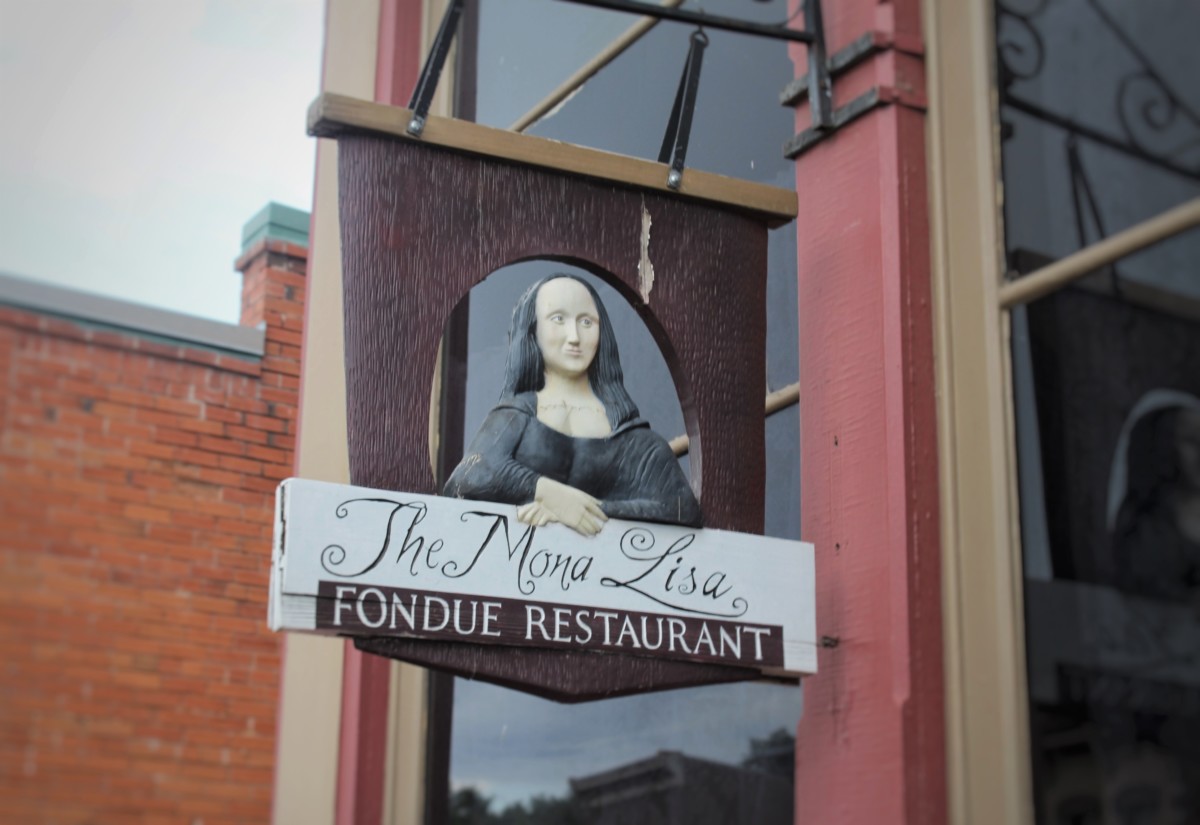 Manitou Springs is all about refined food. We're not going to find a run-of-the-mill grab-and-go shop here. After all, this is a town that thrives on taking grub to an artisan level. The culmination of experience and taste is part of a deeply rooted package.
To start our fine dining experience, we head to The Mona Lisa Fondue Restaurant. Don't worry, we made reservations in advance. And yes, I know it is expensive, but tonight is the night to splurge (also, you can typically score a Groupon discount).
Now, I've never been fondue-ing (as Steve Rogers would call it), but the Mona Lisa Fondue Restaurant exceeds all expectations. It is more of an experience than a meal. The wait staff is enthusiastic and the whole fondue process is explained to us with poised fervor. If you can get over the fact that "fondue is just cheese and bread, my friend" (seriously though, The First Avenger never failed to make me crave fondue), then the Mona Lisa is a must.
Grab A Classic Burger At Border Burger Bar
Up next, Border Burger Bar. I've always thought burgers were bread, meat, a slab of veggies, and more bread. But Border Burger Bar plays with the craft of burger-making by toying with cultural immersions. There's the All-American, The Japanese, The Cuban, and the K-town Dog. Barbecued buns. A smother of internationally-style sauce. A balance of fresh-cut vegetables, spiced and zested. Border Burger Bar borders brilliance.
Mona Lisa Fondue Restaurant:  Website, 5 – 8:30PM ,  733 Manitou Ave, Manitou Springs, CO 80829
Border Burger Bar:  Website, 11AM – 10PM ,  819 Manitou Ave, Manitou Springs, CO 80829
Visit The Cliff Dwellings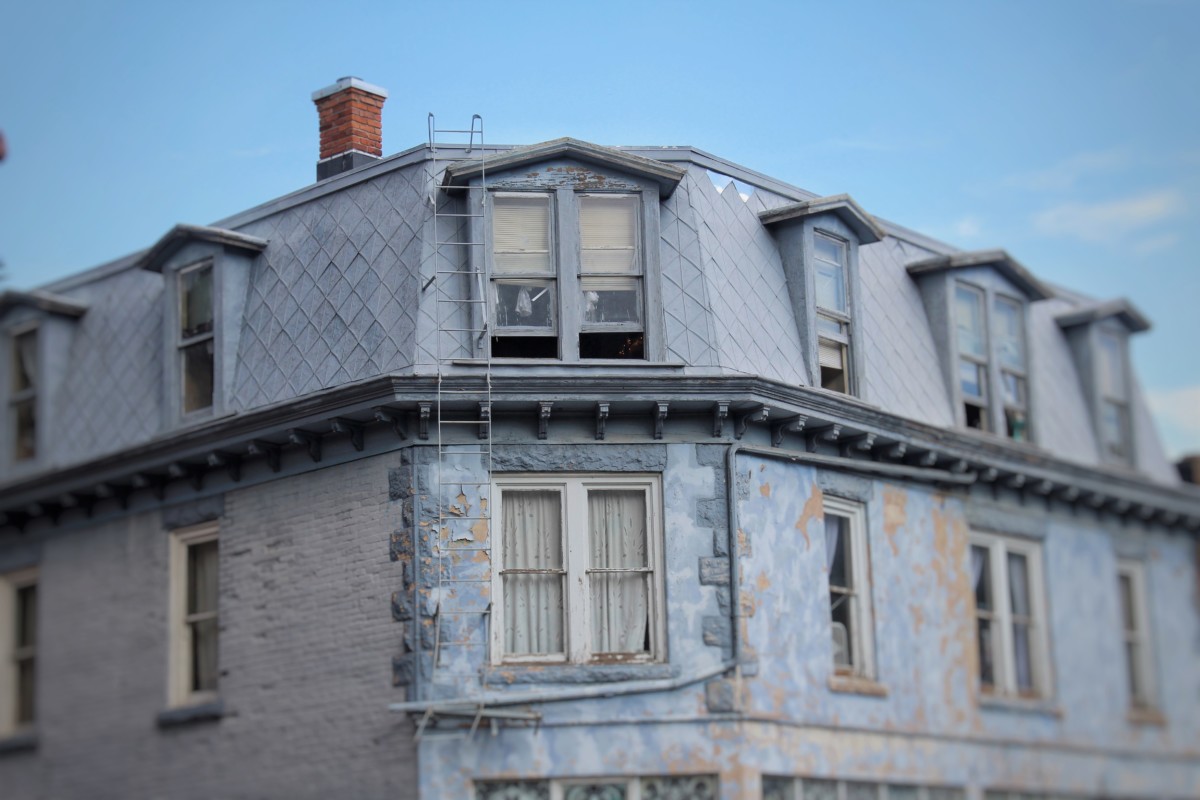 I get it, you're full. At this point, you feel like a balloon ready to pop. I know, I definitely do. But there are still quite a few hours left before we hit the haystack (or Spring Stack or Manitou Stack…never mind).
Option One: The cliff dwellings in Manitou Springs. These Anasazi ruins date back to 1200.
"But Anshula," you say. "There were no Anasazi in Manitou Springs."
And you would be absolutely right. Yes, the Anasazi did live in the four corners region of USA (this knowledge may or may not be the product of watching too much Scooby Doo as a child), but Manitou Springs does have a museum that features actual collapsed stones, shipped to the region, and used for reconstructing history.
And while museums are up my alley, I'm a little too full to walk (or much less drive) all the way there. Instead, let's make the most of the Historic District. After all, we're here now. We've gotten to know the area a little through food. Let's see what else the district has to offer.
Stroll Through Memorial Park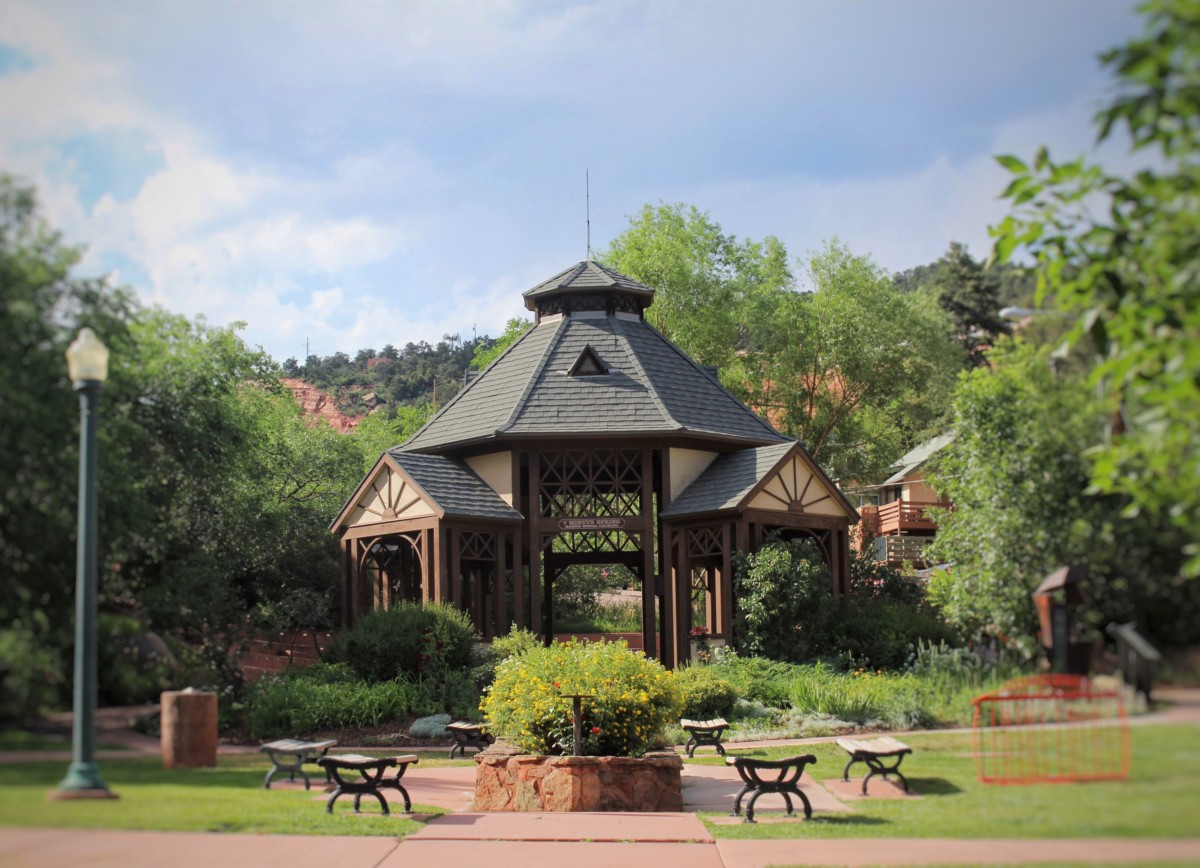 A cute gazebo. Statues all around. A winding creek. Memorial Park is the fantasy neighborhood-style park we've been looking for. It's cute. It's small. But it still has charm (and is perhaps the best place for us to lose a few pounds gained from an all-too large lunch). We walk around for a bit…sit down on a bench and stare at the mountains peeking out from the trees.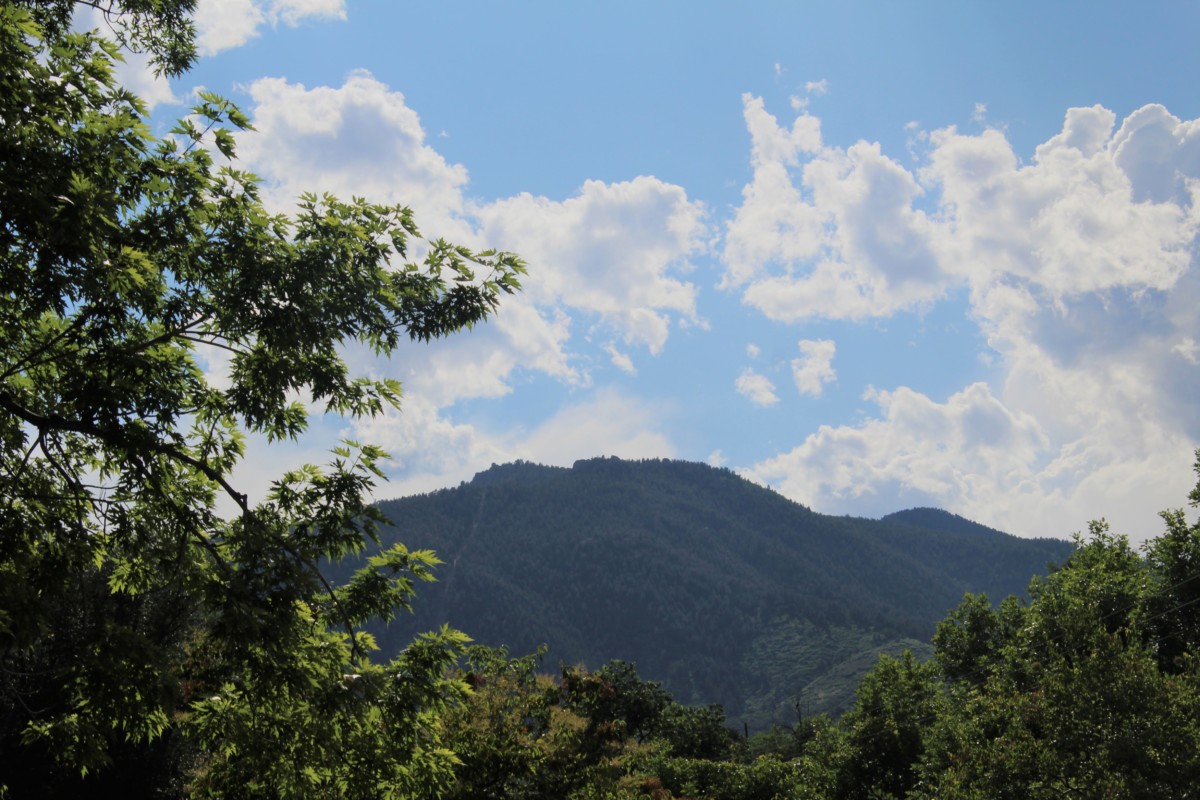 Whew! What a view!
Shop At One Of The Eastern-Influenced Stores
Then, we just stroll around the area. We walk into every store we can (yes, shopping is one of the popular things to do in Manitou Springs). There's one that sells clothing from the Far East: silk and cotton saris, Buddhist statues, and small figurines. There's another that has a unique showcase of hand-crafted local art, a hodgepodge of heavy-stroked paintings and smooth pottery. There's even an apothecary (aptly titled Apothecary).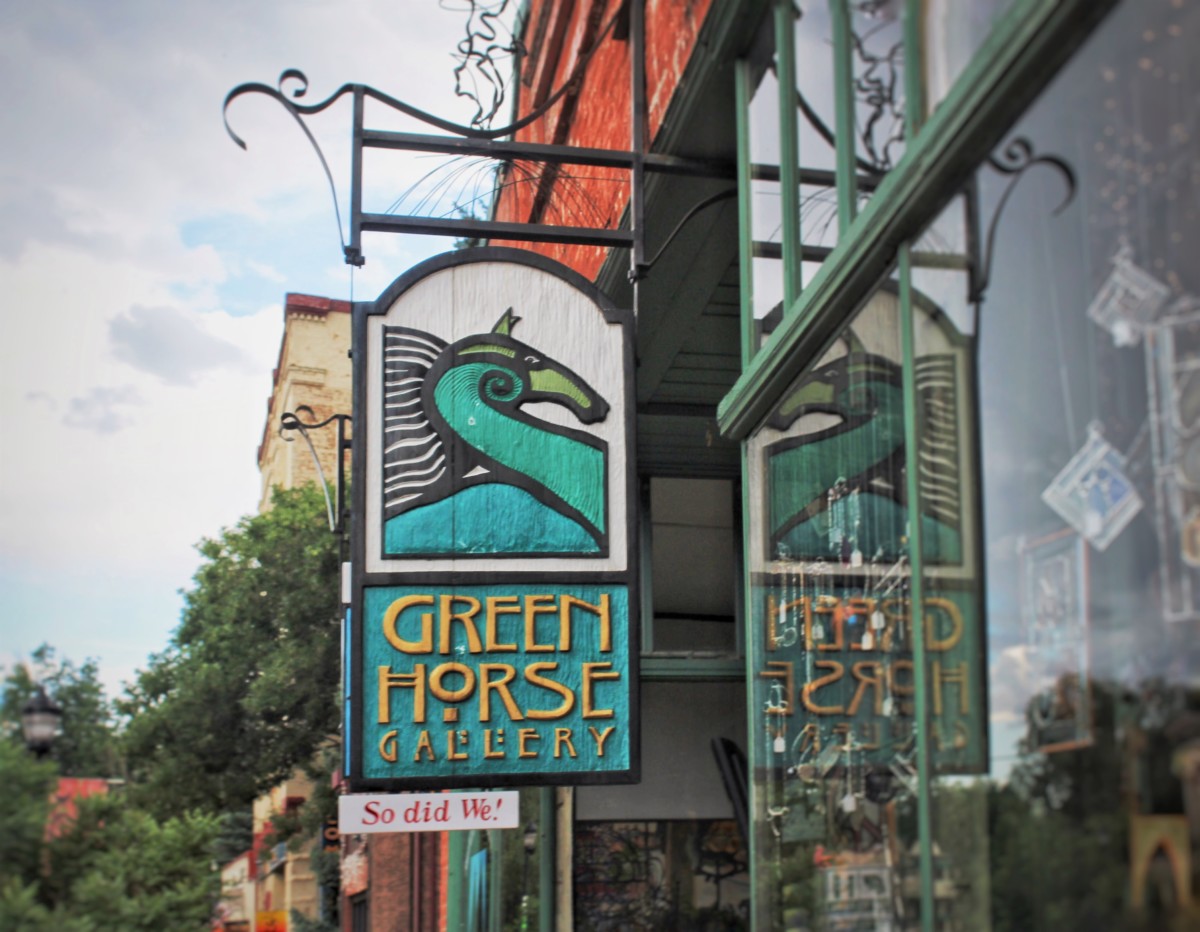 Just walking in this district is other-wordly. Hidden street art. Busy canals. Pastel coloured buildings offset with uniform white highlights. The grunge-European-meets-Eastern vibe starts to build up.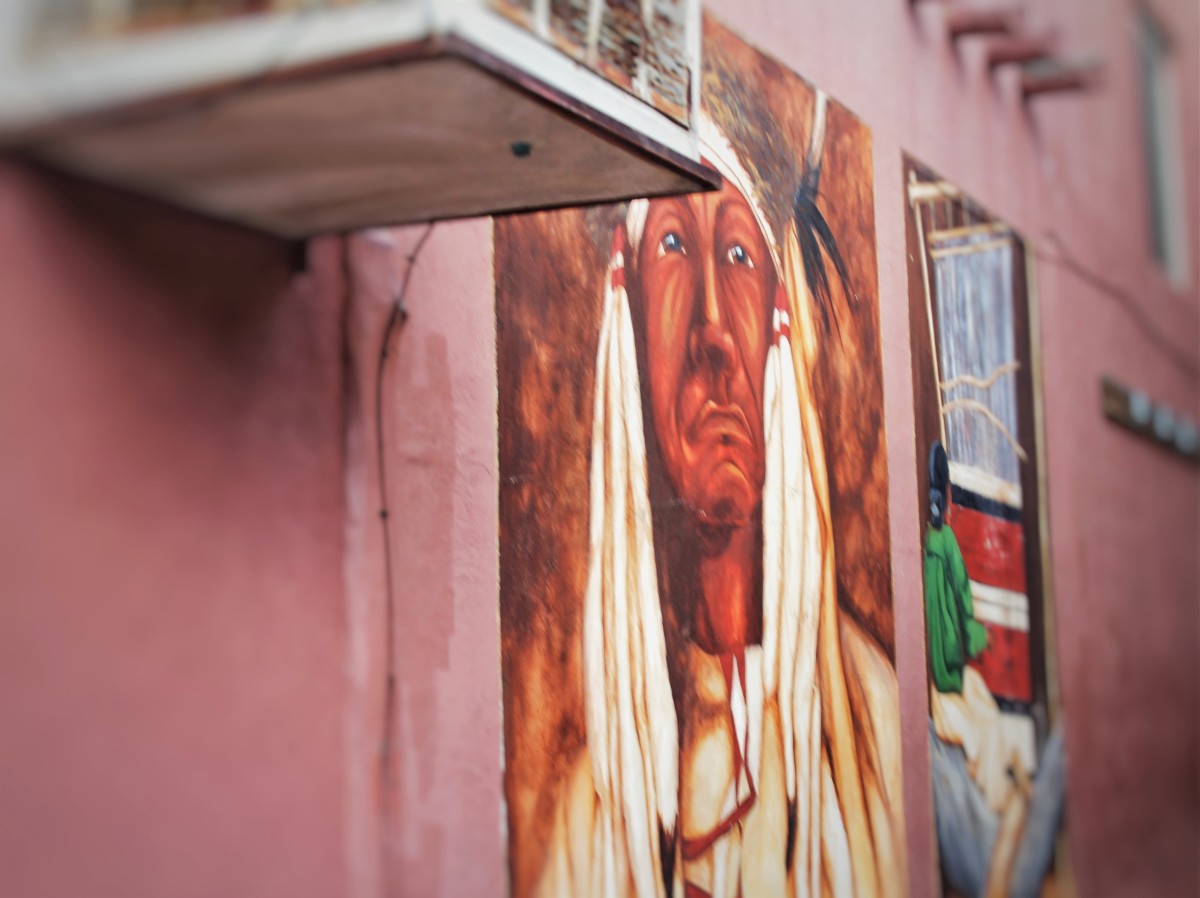 Drink From One Of The Actual Springs In Manitou Springs
And of course, there are the springs. Yes, there are actual springs in Manitou Springs. Eight to be exact. You can drink from them (they are rumoured to have magical healing properties). Personally, I find the idea of sharing a faucet with a million other tourists a little revolting, but searching for the mini fountains, tucked away behind statues and against shrubbery is a satisfying scavenger hunt in itself.
Souvenir Hunt At The Poppy Seed
At the end of the street, at the foothills of the Colorado Mountains, is a small gift shop. We can see the sun begin to set from the window. The sky is ablaze.
The shop is called The Poppy Seed. And at the front counter, a tall, lanky man in an oversized t-shirt and baggy jeans leans against the counter, chatting up the woman behind it. 

"Like, man, this place is, like, the grooviest," he says, pausing. He laughs a little. "I'm having a rad day."
Rad? Groovy? We smile. Our day in Manitou Springs has definitely been "rad" and "groovy". In fact, there are no better words to describe this small town.
Did you enjoy this list of things to do in Manitou Springs? Have you ever been to Manitou Springs? Let me know in the comments below! As always, I love hearing from you!