Here are the top hidden gems in Dallas, Texas.
I wrinkle my nose, roll my eyes, and let my hands rest against my hips in dissatisfaction. Seven. That's it. Seven. I tote up. My fingers drum to the rhythm of the count.
One. Two. Three. Four. Five. Six. Seven.
Seven options.
I plonk down on the chair and stare at the glass encasements on the counter.
"Are you still deciding?" I look up to a chipper woman. She looks young, fresh out of college. Her hair is swept back, not a strand falls on her fitted apron.
"No," I say. "I mean, yes. I don't know. They all look so…" My voice trails off.
You smile. "Anshula," you say, keeping a steady voice. "It's okay. Stay calm." (I'm so glad you are used to my indecisiveness by now) "How about this one?"
You point to a perfectly circular pie. Neatly trimmed. Rich looking. It's hidden under glass, and atop, a little stick of paper is slapped along the curve. "Lord of the Pies," the paper reads.
Oh dear, oh d-d-dear (said in a Piglet voice). I can't resist a good book reference.
So here we are, in Emporium Pies, one my favorite hidden gems in Dallas, Texas. It's the start of our crazy romp through Dallas, my hometown.
I've been living in (now near) the Big D for the past five (almost six) years and these are some of my go-to spots in and around town.
So without further ado, here are 12 hidden gems in Dallas, Texas. From lesser-known eateries to secret gardens, this is a side of Dallas you won't want to miss out on!
Emporium Pies
We take a seat at the corner table. You let your fingers slide through a single yellow flower tilting over the rim of a small ceramic vase. Outside the window, we can see people trot to-and-fro the street. A steady clip-clop of shoes treads the sidewalk.
Emporium Pies, located on a sort-of cul de sac within Bishops Art District, draws a homey feel. The front porch is wooden (the soft colored kind that begs for a hammock and rocking chair) and from the base, white beams stretch upwards to a warm hue.
"Lord of the Pies" is the shop's classic fusion – a traditional apple pie stripped of innocence, wrapped in seductive sash of sugar. Each slice is densely fat, hosting a small chunk of ten manicured apples.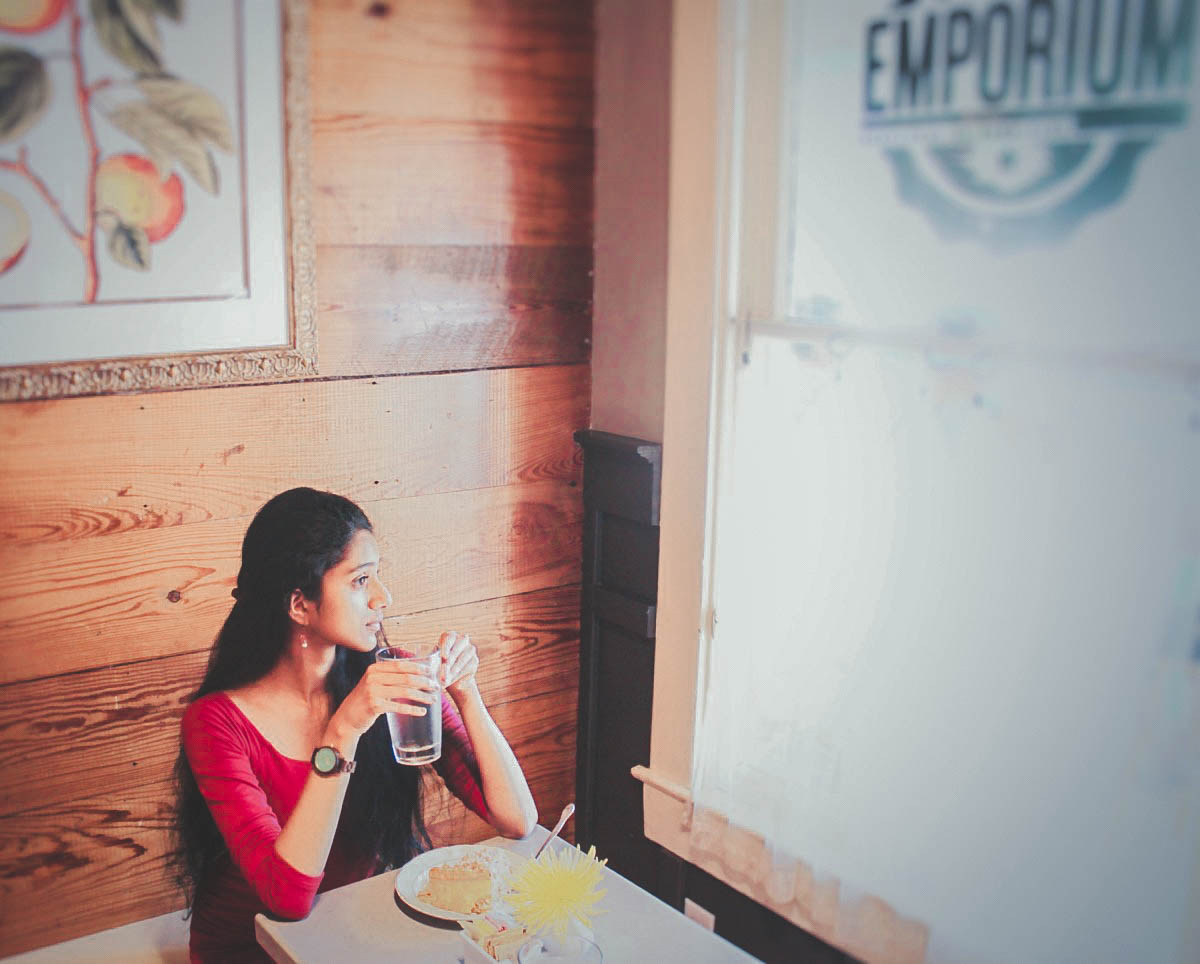 The apples here are fine-tuned – soft-baked into a viscous caramel paste. The outer rim, a spontaneous mix of flaky and buttered thickness, reels the senses. A single slice suffices for the two of us, making what appears to be a more expensive pie a bargain offer.
You fork through the remnants of our slice, scraping the plate clean. I take a bite here and there. Time passes by slowly. And as the sun starts to shine a little brighter, a steady loop of people stream inside.
Heads bob from the counter to the door, past the porch, past the sidewalk, past the road. By mid-afternoon, Emporium Pies transforms into a hotspot for young couples and eager children.
I check my watch. The gold-colored fingers stretch at a sharp angle. The second hand laps the surface at a hypnotic speed. 1:00 PM.
Tick. Tick. Tick.
Not-So-Famous Color Walls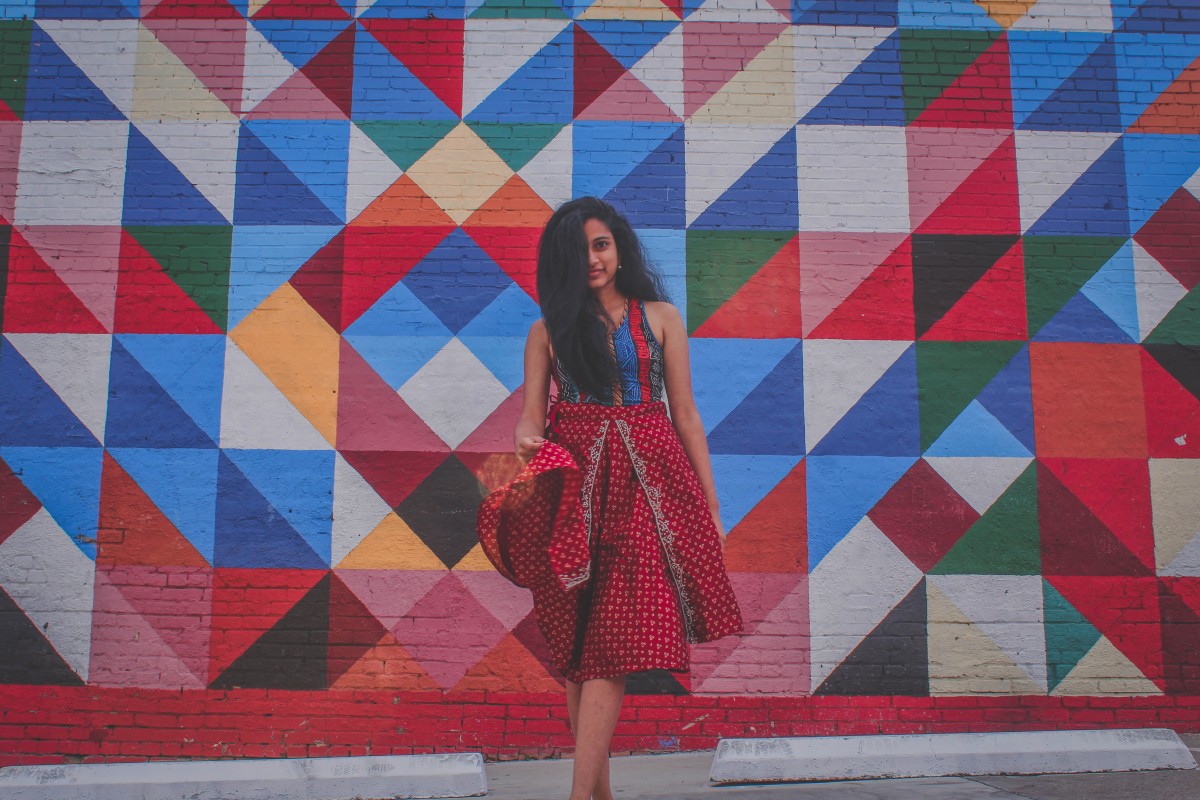 One of the brightest hidden gems in Dallas is the street art scene. Dallas isn't known as a street art hub (that title always goes to Austin) so travelers will be pleasantly surprised by the plethora of murals in the Big-D.
Deep Ellum is Dallas's color factory. Biting reds. Electric greens. Bold blues. A swish of paint. A frantic frenzy of lines and curves. A roughage of hues.
The hip vibe of Deep Ellum is much like Austin. It's a strange section of the DFW-metroplex, home to gothic speakeasies, antique malls, and more local shops than chains.
But street art here is quite unlike the Texas capital. The murals are more intricate. Complex. Constant yet ever-changing.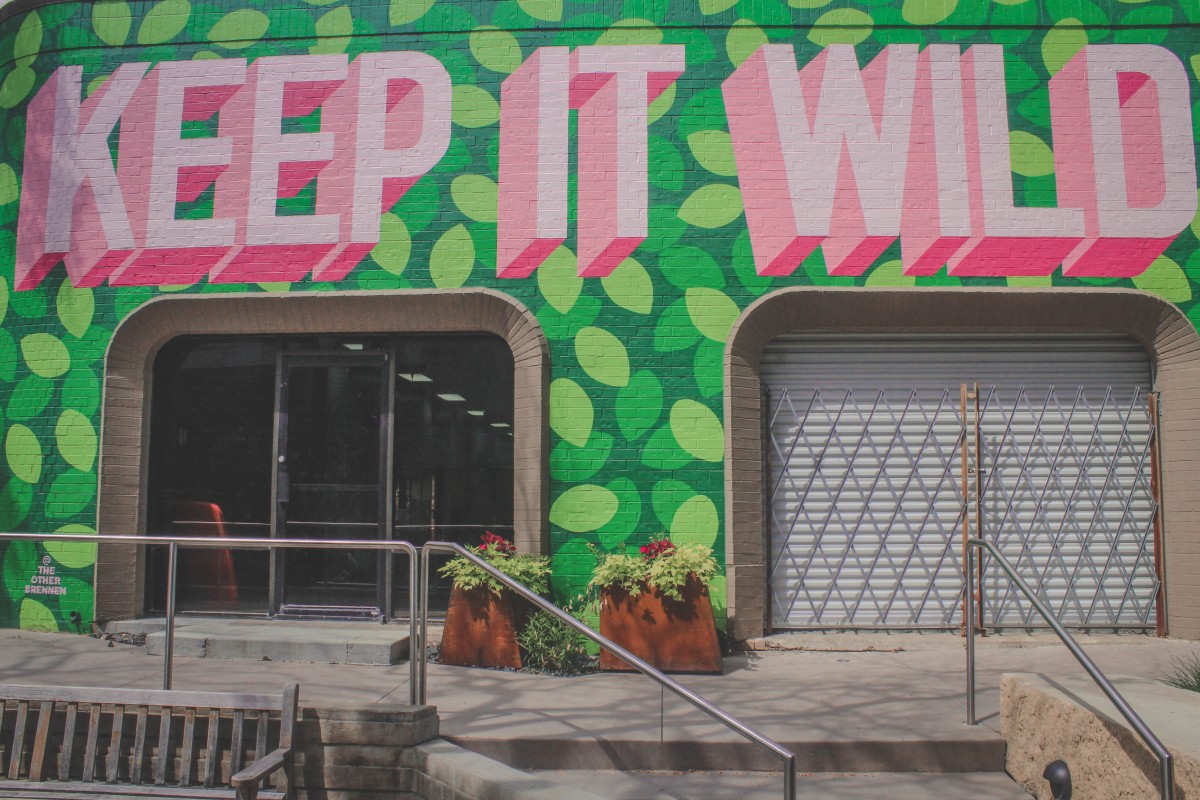 Deep Ellum focuses less on abstraction and more on large-scale political cartoons, celebrity satires, distorted animal forms, and caricature human figures.
Deep Ellum roasts Texas through its works yet somehow, simultaneously glorifies the state. We could spend an entire day poring through every mural and –
"Ummm, Anshula, " you murmur amidst my rambling. You shake my arm a bit. "Check the time."
I adjust the husky sandalwood band around my wrist and gaze at a pastel green face. 3:30.
Oh, goodness. We haven't had lunch yet. I apologize, I'll fix that right away.
Tick. Tick. Tick.
Ruibal's Market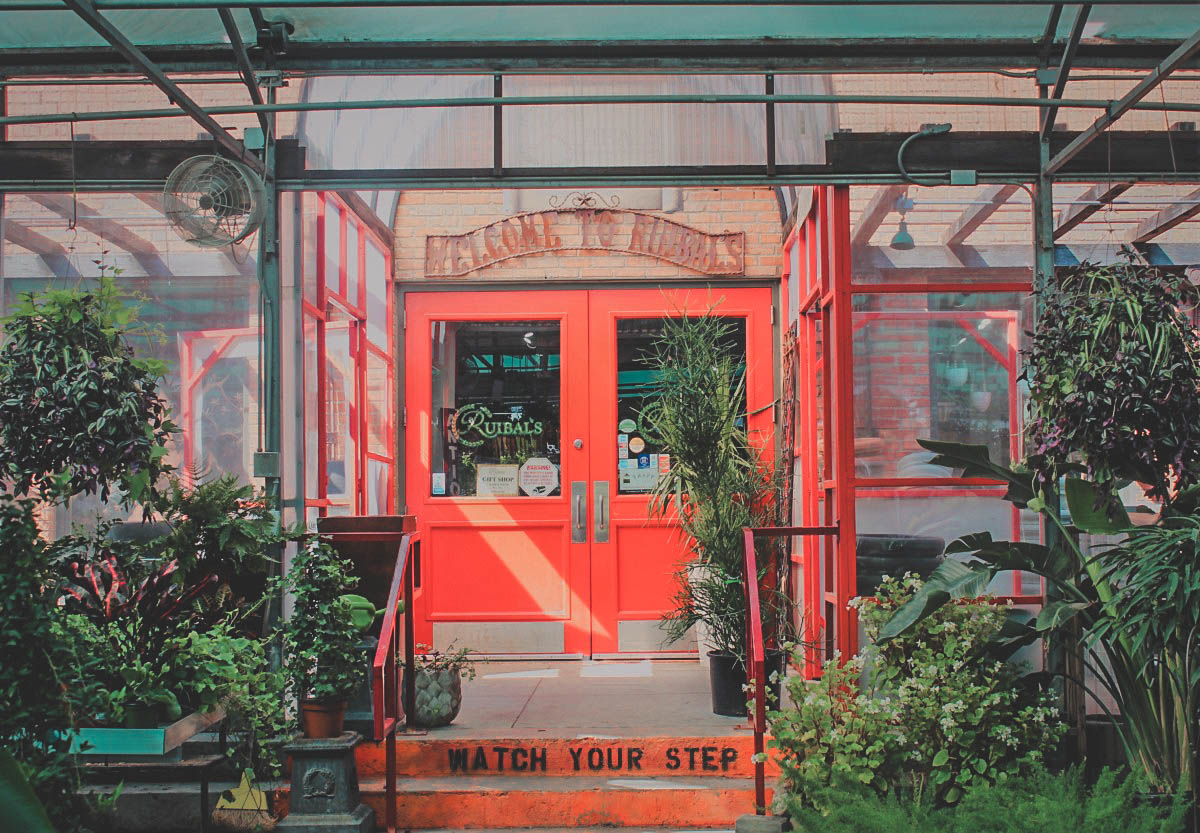 Whilst the Dallas Farmer's Market is a popular attraction (amongst tourists and locals alike), Ruibal's Market is one of the prettiest hidden gems in Dallas.
The Dallas Farmer's Market is a colorful feast. Bright and plump fresh produce. Friendly farmers and merchants. Oh, did I mention free samples?
You help me find ingredients for a makeshift picnic lunch. Strawberries. Check. Peaches. Check. Tomatoes. Check. Organic sugar cookies? I'm so tempted….
Don't have the free sample, Anshula. Don't even think about it.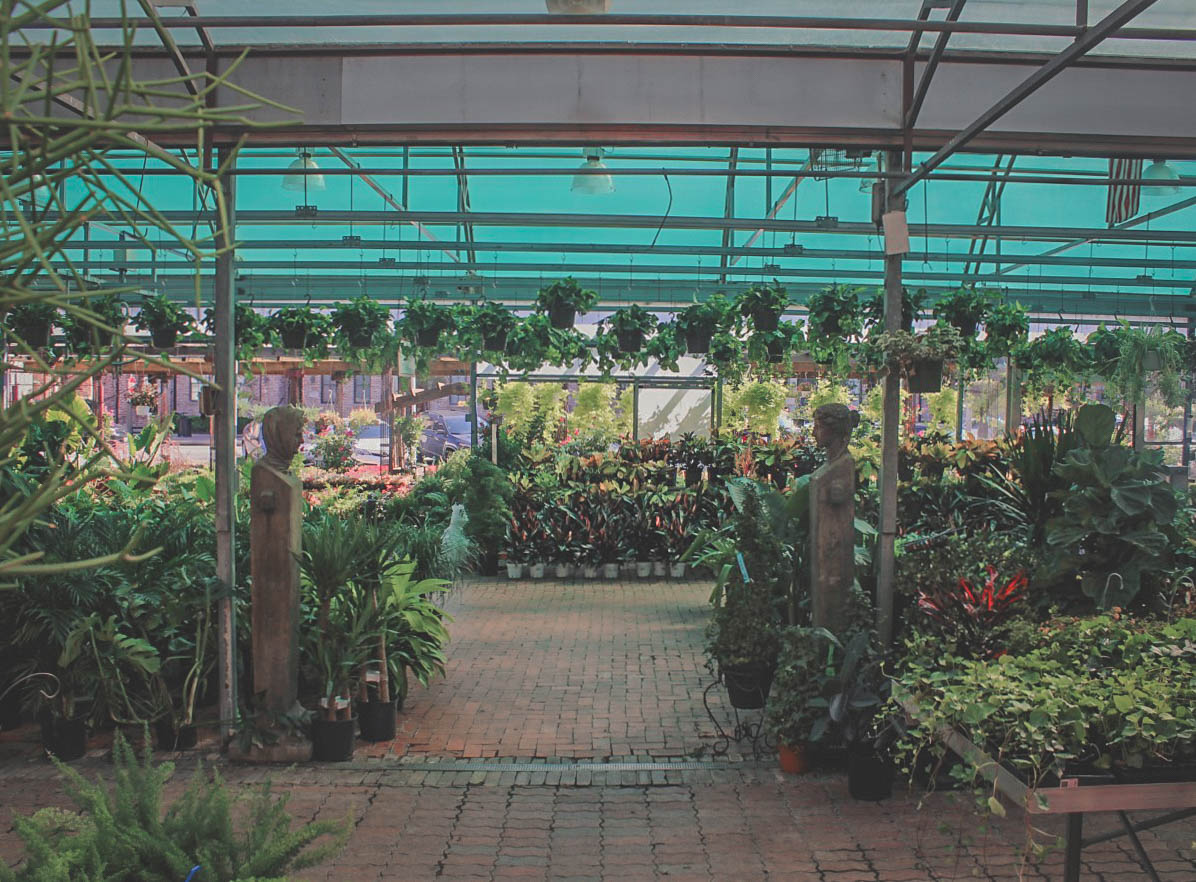 Mmmm…let's take a box (just this one time). I have no self-control when it comes to sweets.
Ruibal's Rosemeade Market, next door, is wild and whimsical. If Willy Wonka had a plant factory, he'd own Ruibal's: lush green plants, cast iron separators, a bright orange door, gardening accessories of every shape and size.
Tick. Tick. Tick.
White Rock Lake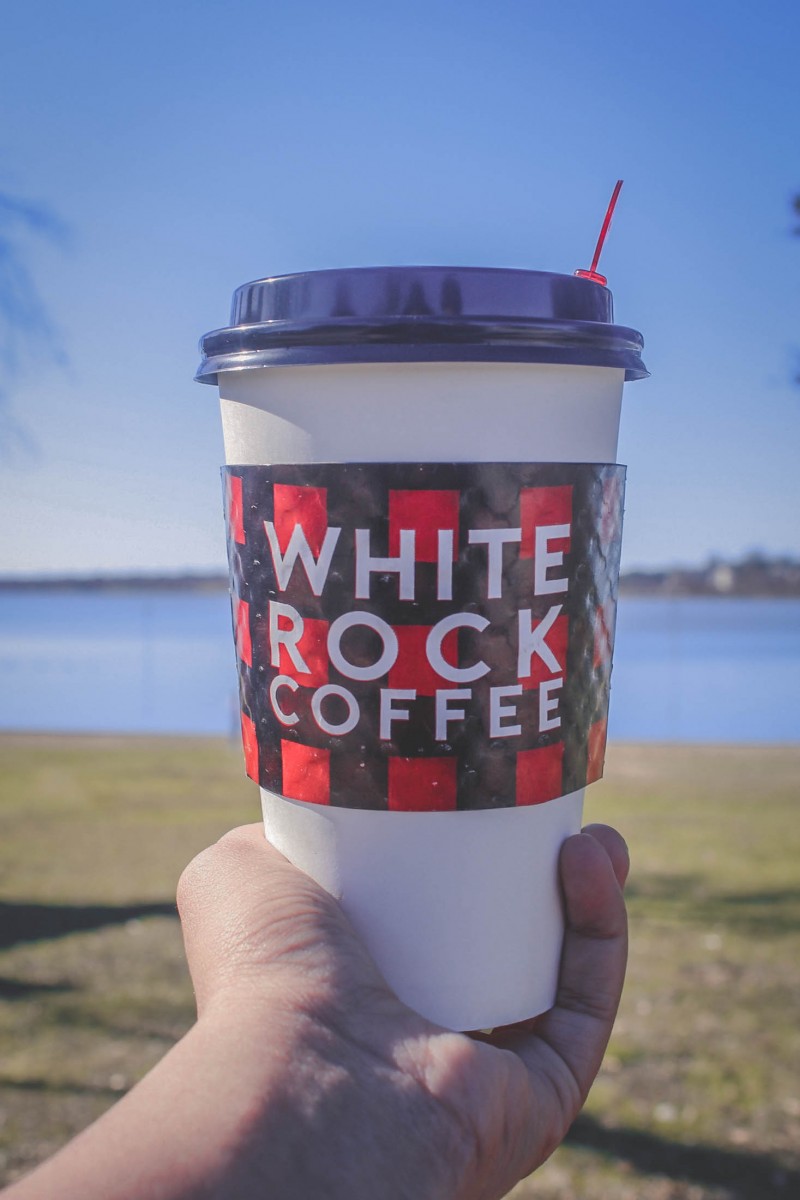 White Rock Lake, a quiet spot northeast of Downtown Dallas (thanks for the update Kristina), featuring almost 10 miles of hiking and biking trails, is picnic-perfect.
I normally grab a cup of joe from White Rock Coffee (one of the best drive-through hidden gems in Dallas) before heading out here!
Large expanses of grass, shaded by tall trees, stretch out and surround a deep blue-gray reservoir. This is the White Rock Lake I know and love.
We set up at a broad picnic bench and lay out our fruits and vegetables against the wood. We listen to the songbirds perform their litany of chirps. An egret swoops upwards from the lake. A coxswain chants as a small group rows into the lake.
"Take it full pressure is seven strokes," she yells. "One…Two…Three…Half Stern to Row….Four…Five…Six…Seven."
The paddles churn in rhythm to the time.
Tick. Tick. Tick.
MADI Museum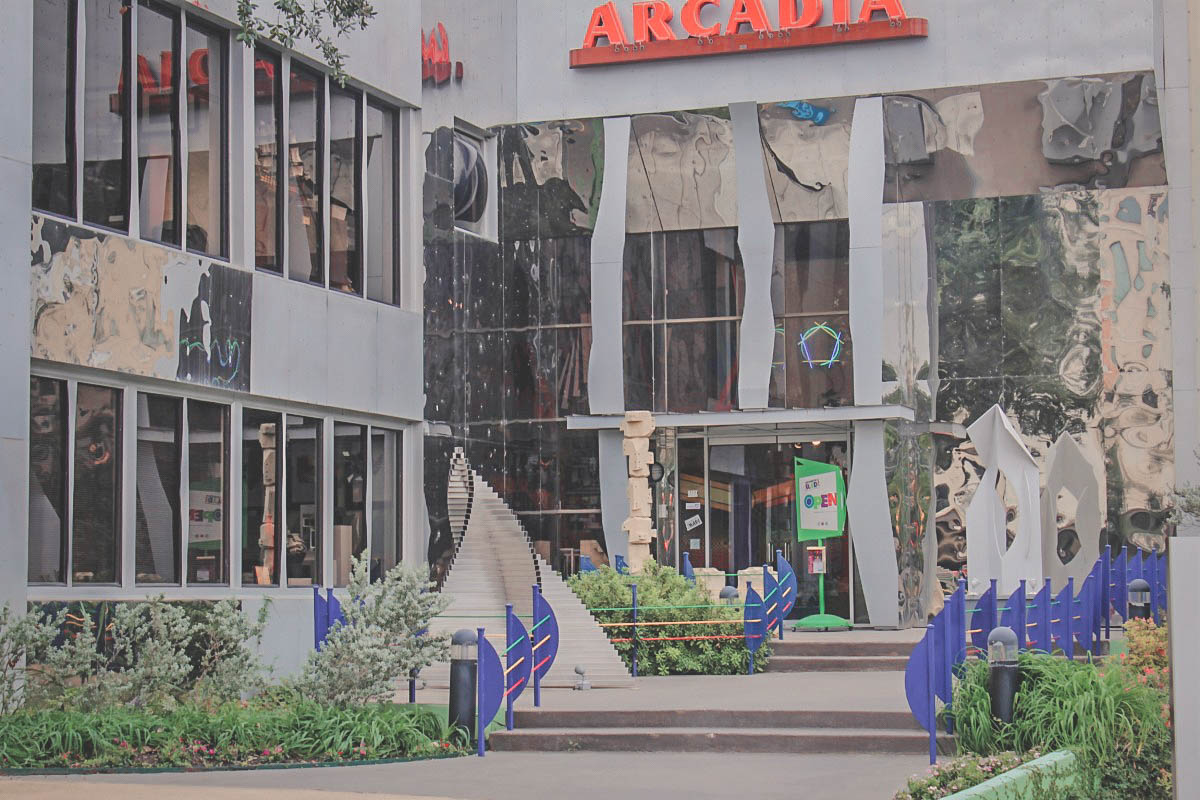 One of my favorite hidden gems in Dallas is a tiny little free geometric art museum.
The shapes dance to a gentle symphony. Beat by beat, the concentric circles and blocks move together harmoniously. A few harsh notes tear them apart and texture their clean-cut figures with the intensity of emotion. The outlines, elementary in pattern, melt into unique twists and forms.
MADI focuses on an abstract craft that toys with mathematics and science in art forms. And as a die-hard nerd, I'll admit, the collection makes me just raving MADI (and thus begins an inevitably sad slew of awful puns).
Tick. Tick. Tick.
Update: A reader recently informed me that this museum has recently closed due to a loss of lease. I was incredibly disheartened to hear this as MADI has long-been one of my favorite museums in Dallas. Here's hoping it finds a new home.
Highland Park Village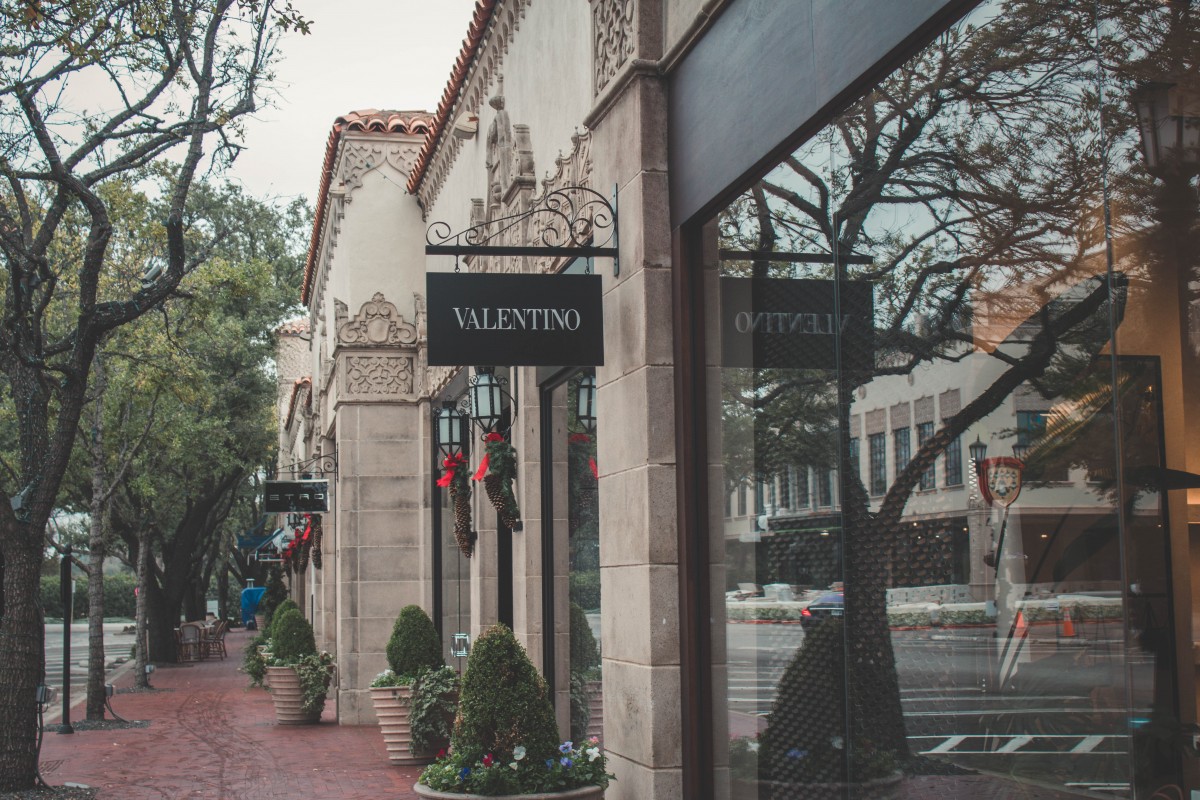 The Highland Park Village shopping center looks like it has been plucked out of a billion-dollar movie starring Audrey Hepburn. It's set amongst a thick of mansions that are equally plush.
Gucci. Burberry. Louis Vuitton. The only brand missing here is Tiffany's.
Even the Starbucks is upscale, ingrained with artwork and a softer color palette.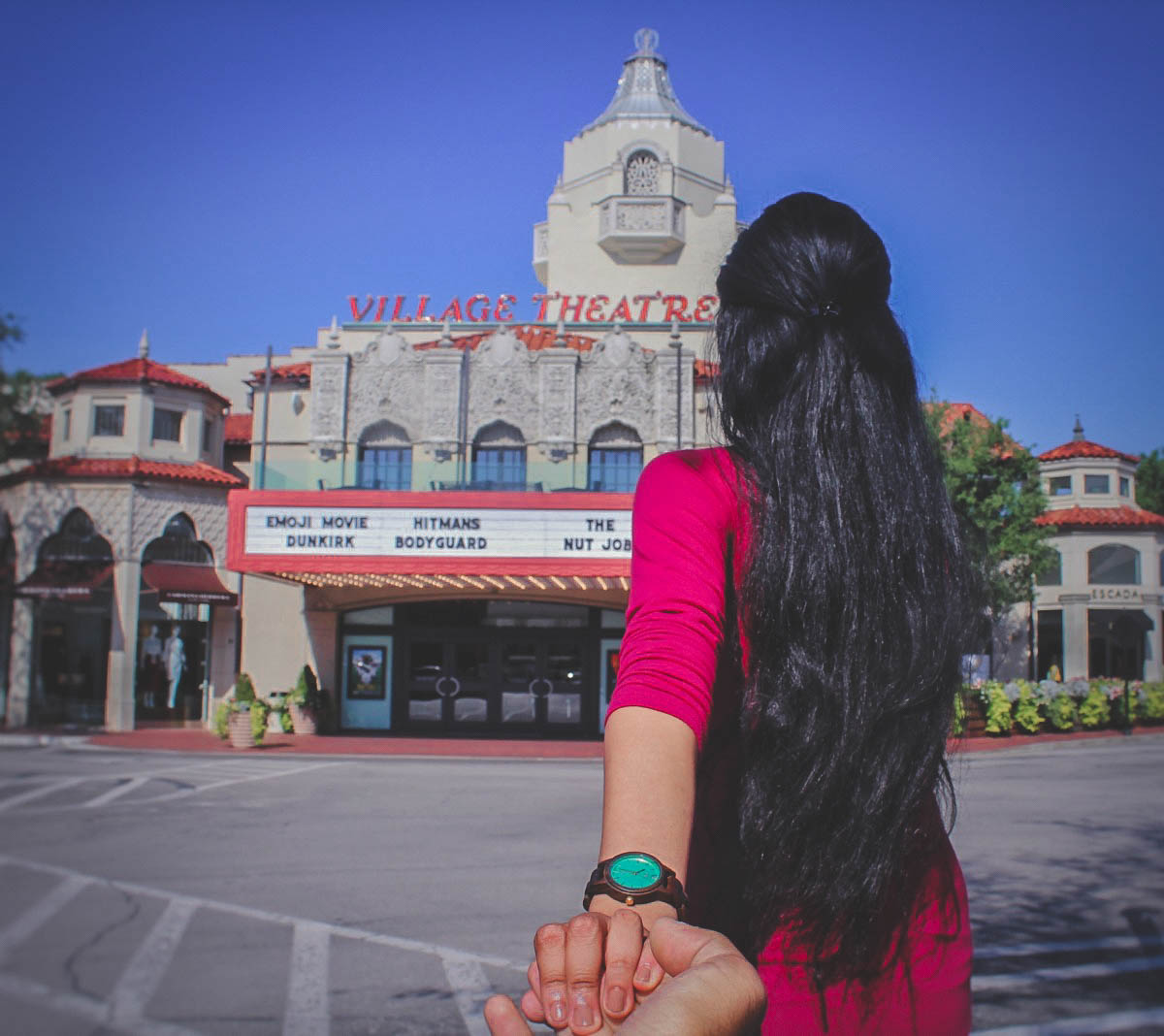 But the reason we're walking around this shopping center is to embrace a unique architecture style that I don't see quite often when I travel. Highland Park Village follows a mission style revival architecture – a mix of traditional Spanish architecture and colonial American architecture. The blend looks very Italian gothic due to the intense detail but is far from it in terms of origins.
And that's what makes Highland Park Village one of the best hidden gems in Dallas.
Tick. Tick. Tick.
P.S. If you're looking for more hidden gems in Dallas, there's a cute romantic gazebo (perfect for a photo op) nearby that's often missed!
Wild Detectives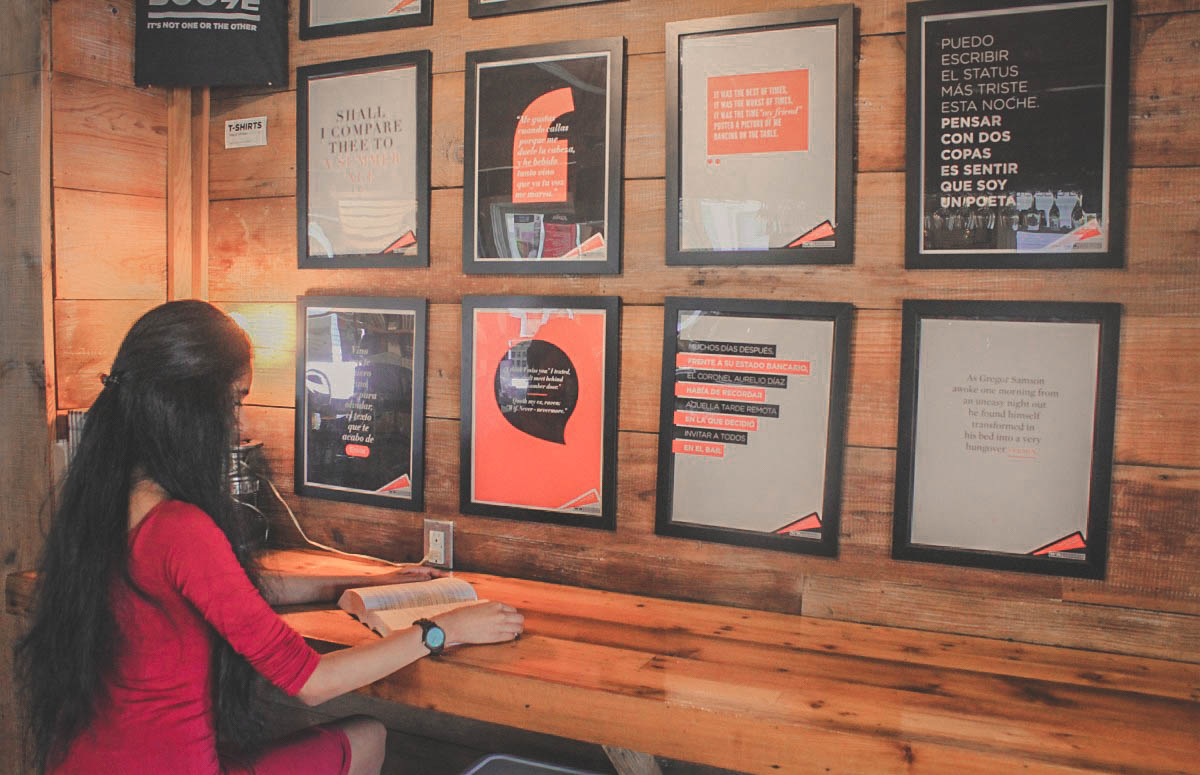 Wild Detectives is a literary bar (making it one of the most unique hidden gems in Dallas).
When we enter, you're convinced we're in a bookstore. Shelves of books line the restaurant. There is even a counter that showcases locally written books.
But the tipoff is the lights. And the faint smell of alcohol. Candles and lamps illuminate this wooden space.
The bar revolves around an air of enticing mystery. Each detail is like a hidden clue scattered here and there. The menu is an illustrated picture book and most of the drinks are a play on classic literature titles (which, if you couldn't tell by "Lord of the Pies", I'm more than mildly obsessed with).
Also, the posters are absolutely adorable. I wish I could find them and purchase them on Etsy.
"Shall I compare thee to a summer's ale?"
If Romeo came up with punny drunk pick-up lines like this, I would totally fall for him.
On a complete side note, what you like to order? One book. One drink.
Dostoevsky and Vodka? Sophie Kinsella and Cocktails?
I'm going for some old-fashioned Alexandre Dumas and a large hot chocolate. How does that sound?
Eventually, the Dallas sky is enveloped in a tar-paste darkness. As I check my watch, I realize, we should probably head out, but I promise, next week, we'll investigate more hidden gems in Dallas, Texas.
5 More Hidden Gems In Dallas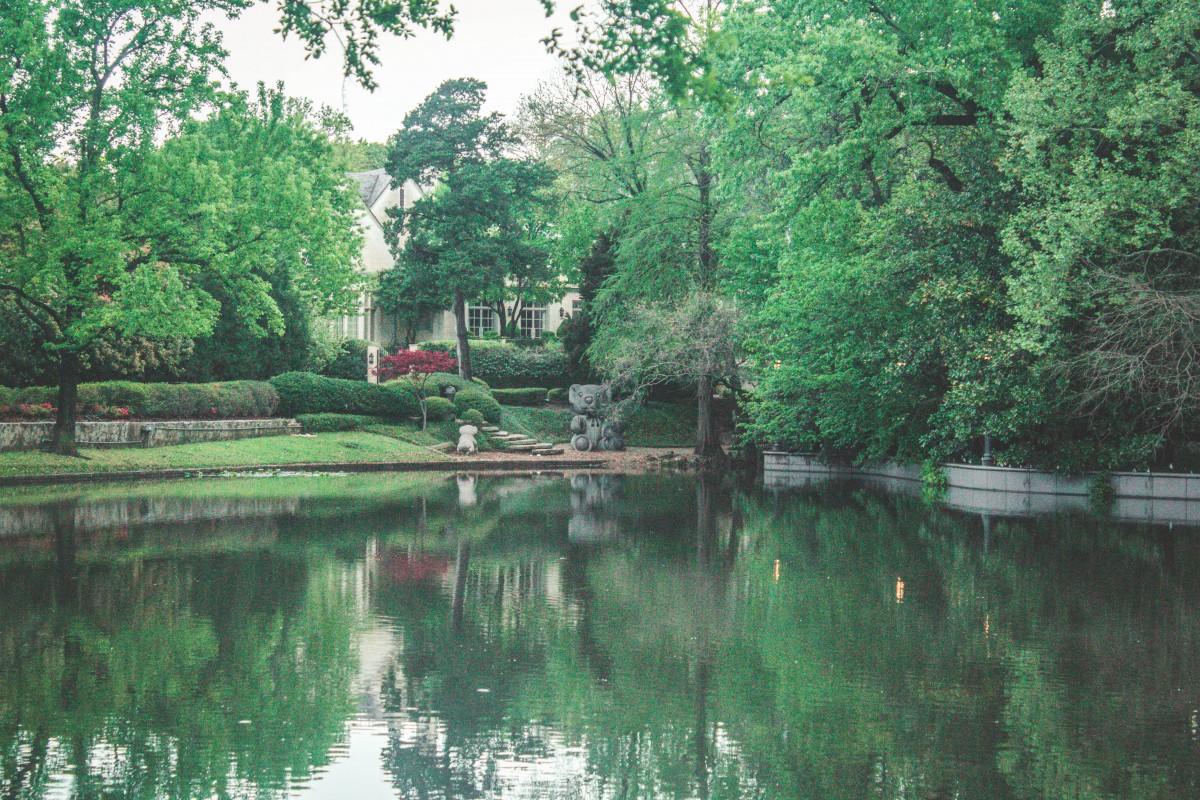 Here are a few more hidden gems in Dallas to check out if you're visiting for a longer period of time (or are a local looking for more things to do)!
Dragon Park: a tiny garden with a full-on Game Of Throne vibe
Chocolate Secrets: a multi-room candlelit chocolate lounge perfect for a date night
McKinney Avenue Trolley: free transportation from Uptown to the Arts District and back
Teddy Bear Park: a quiet fairytale pocket by Lakeside Park that's easily one of the prettiest hidden gems in Dallas
Half Price Books: If you live in DFW, you might not know that the Half Price flagship store is in Dallas. HUGE discounts on books (I mean, I practically live here.)

Did you enjoy this list of hidden gems in Dallas, Texas? What are your favorite hidden gems in Dallas? Let me know in the comments below!