ten hidden gems in Las Vegas
Driving to a random strip mall in Vegas had seemed like a good idea. Then again, maybe it wasn't. I looked down at my phone and up at the buildings in front of me. There were signs for Korean BBQ, Ramen, and Pho. But I was looking for something different: an Alice In Wonderland-esque cafe with low lights and tall trees and lounge chairs.
As I stared blankly at the white facades, I felt a panicky jump in my belly. None of these shops looked like they housed a cute cafe. Maybe, the store had closed down. Maybe, I was in the wrong complex. But the text splashed across my screen – "You've arrived at your destination" – seemed so final, so confident.
I started to slowly walk through the mall. All the buildings looked alike; many were empty, uninhabited. I paused in front of an unlabeled shop with a big wooden panel the size of Professor Kirke's wardrobe to Narnia, pulled the handle, and there it was: Gäbi Cafe.
The best hidden gems in Las Vegas don't announce themselves. They are underrated, not by chance but by choice. You'll find drab exteriors encasing cool, hip interiors.
If you're looking for unique, off-the-guidebook things to do in Sin City, you're in the right place. Here are ten hidden gems in Las Vegas! From secluded speakeasies to mysterious museums, this is a side of Vegas you don't want to miss out on!
Gäbi Cafe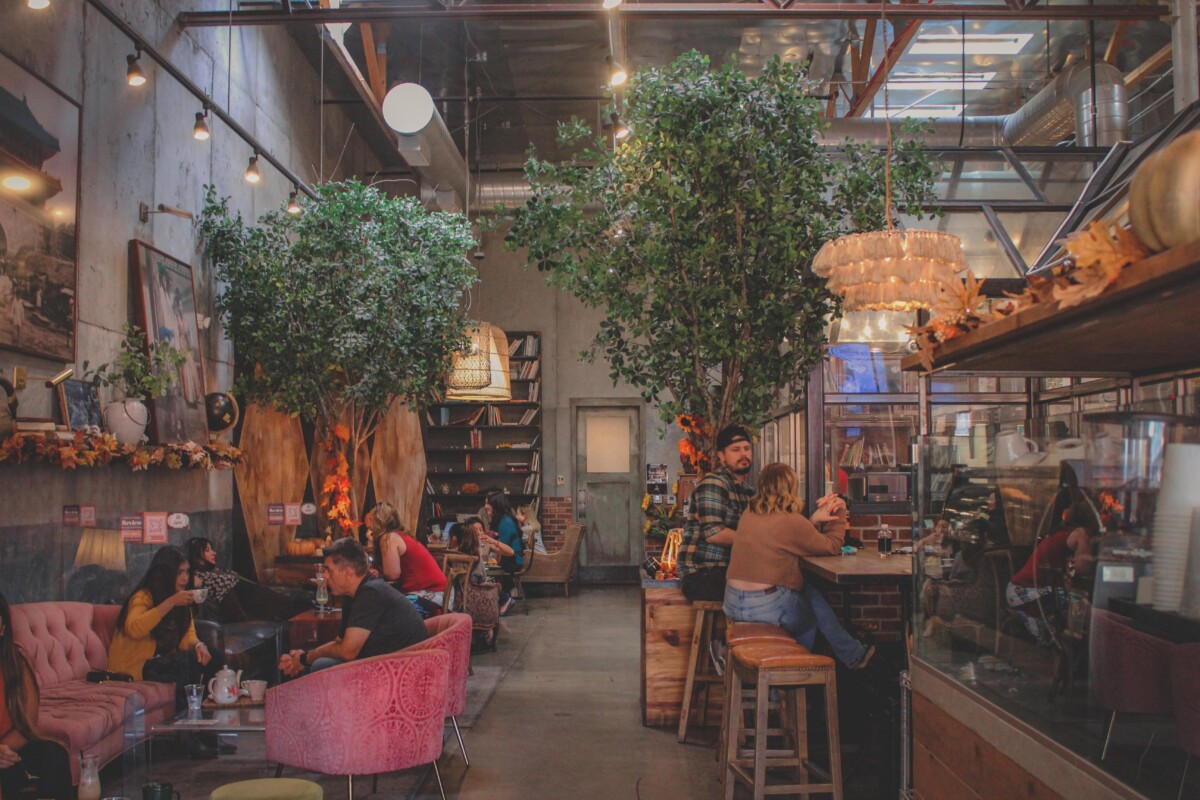 It's easy to be charmed by Gäbi Cafe, one of the prettiest hidden gems in Las Vegas. Gäbi Cafe alters your expectations of a Vegas coffee shop. It is sumptuous and surreal, a place of clashing details – pink armchairs, mosaic tabletops, sepia photographs – bound by warehouse-mod walls and flooring. Seating (with takes the shape of cushioned bar stools, a wide wooden staircase, and a grandma floral couch turned swing) surrounds a glass, centerpiece atrium.
Desserts at Gäbi are decadent too; they feel too beautiful to eat. The cafe's assortment of lattes and cakes are layered and detailed and over-the-top. But most visitors come just for the atmosphere, which is inspired by Gäbi, a fast-paced South Korean thriller and dramatic retelling of King Gojong's coffee-poisoned assassination attempt (hence the decidedly clandestine vibes of this little Vegas coffee shop and bakery).
Rock Center For Dance
In an unassuming strip mall, by a family dental practice and Lee's Discount Liquor, lies Rock Center For Dance. Rock Center For Dance is a well-known spot by Vegas artists (a lot of Strip performers come here), but the studio welcomes all, whether you're a complete beginner with two left feet (like me) or a more experienced dancer looking to brush up your moves. Classes are drop-in, taught by accomplished dancers, and are typically $15 flat. I'd recommend checking Rock Center's Instagram to get a sense for what's available right now.
National Atomic Testing Museum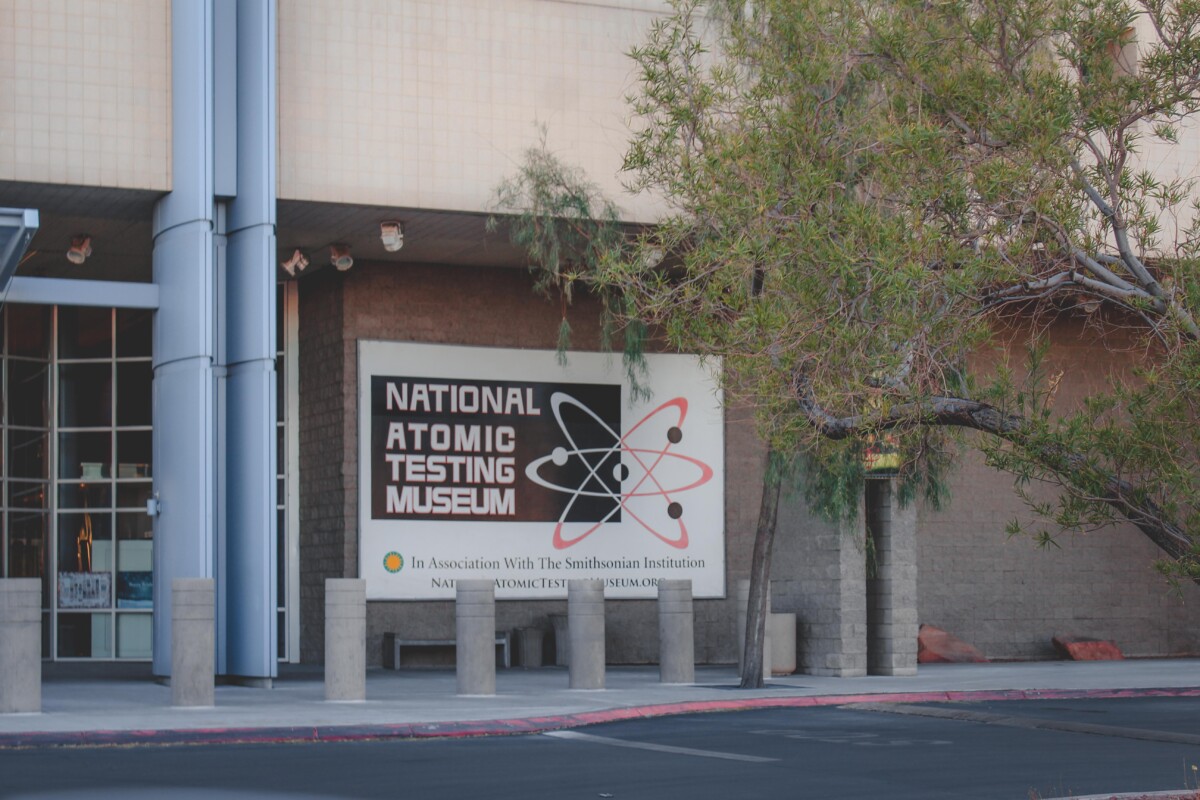 Like a lot of hidden gems in Las Vegas, the National Atomic Testing Museum's facade doesn't do it justice. The building the museum is housed in looks dull and corporate. It's nondescript, and scantily marked by a small white "National Atomic Testing Museum" sign. Don't be fooled by the exterior though, the National Atomic Testing Museum is large and descriptive inside.
The museum is devoted to the history of United States' nuclear weapons program (and what role Nevada played in it). You'll learn about everything from Cold War history to downhole cameras. You'll amble past vintage postcards, atomic pop memorabilia, replicas of shafts, testing machines, and old radiation detectors. You'll experience an unnerving (and definitely not for the faint of heart) simulation of an above-ground nuclear test at Ground Zero Theatre.
Although the National Atomic Testing Museum takes just an hour to two to walk through (and the displays occassionally border on kitsch), the topics touched on are heavy and will leave you reflecting long after you exit the museum's doors.
Symphony Park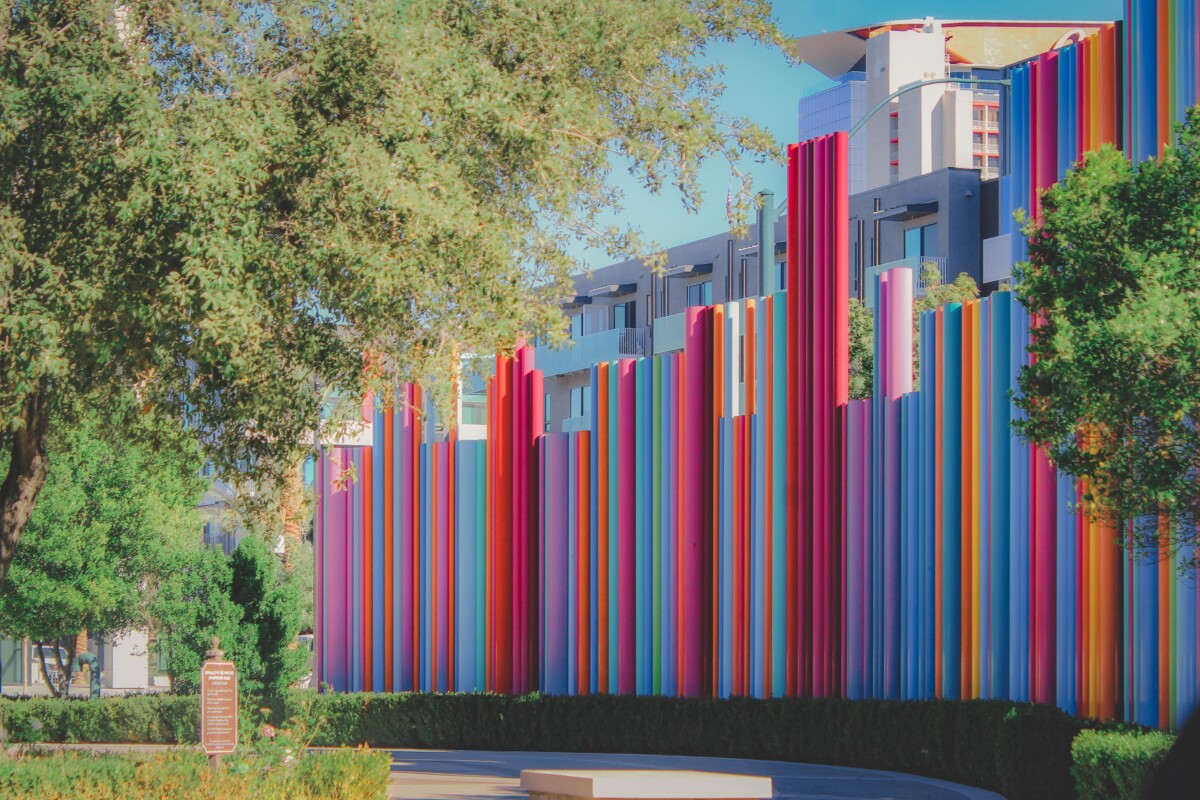 A rapidly growing mixed-use space, Symphony Park lies in the midst of low-key retail spaces, luxury apartments, and soon-to-be restaurants. It's a calm space to walk around, read a book, and snap some photos. The park itself is an extension of The Smith Center For Performing Arts, one of the best venues in Vegas. Many popular Broadway productions hit Smith Center's stage, so be sure to check their lineup (and book tickets in advance).
Frank Gehry Designed Building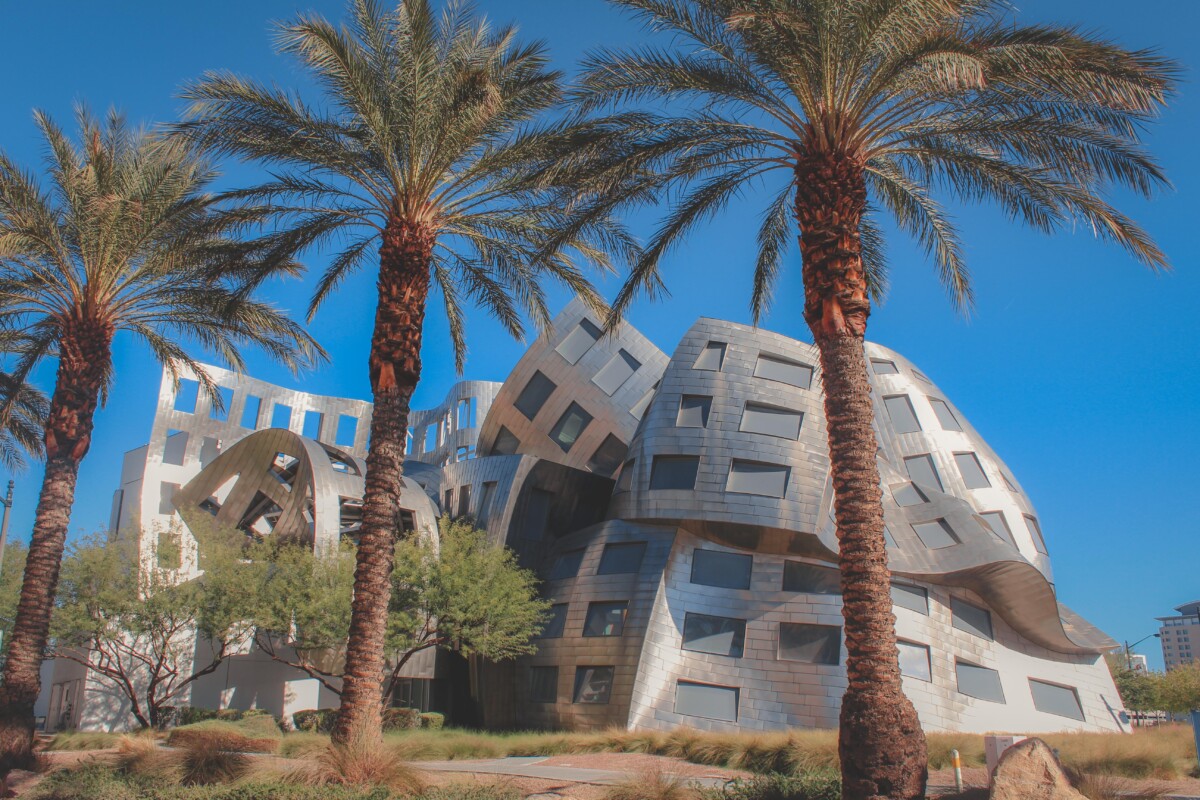 Frank Gehry's fingerprints are all over The Lou Ruvo Center, a brain health clinic near Symphony Park. Known for his deconstructivism masterpieces (Walt Disney Concert Hall in Los Angeles, Dancing House in Prague, Guggenheim in Bilbao, Marqués de Riscal in Elciego), Gehry isn't the kind of architect you'd associate with raffishly designed Sin City.
But The Lou Ruvo Center's event space defies that. Located further away from The Strip, this eye-catching structure stands confidently on its own, away from the crowds. It seems almost fluid, like a steel mass slowly melting under the hot Vegas sun. In a city of tall, tall, tall buildings, The Lou Revo Center manages to make a statement solely through its bulky, creased, futuristic figure.
Travel Tip: Since the Lou Ruvo Center is an active medical clinic, I would recommend simply making this a drive-by stop en-route to Symphony Park!
Springs Preserve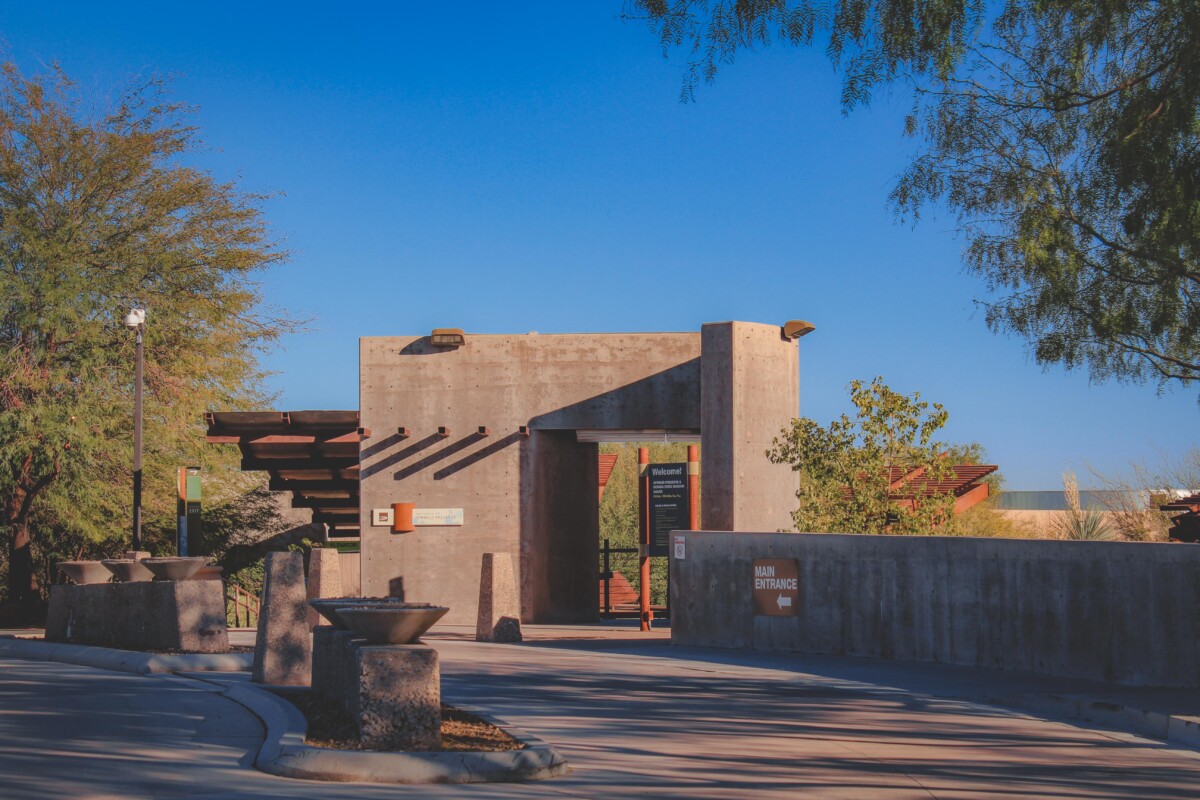 It's hard to believe Springs Preserve is still a hidden gem in Vegas. It seems almost unfair that only a slim portion of Strip visitors make their way to this sprawling 180-acre indoor-outdoor hub of attractions each year. Wear good shoes; your soles will slowly weather down as you hop from museum to museum and hike trail after trail. There's a lot to see here: The Nevada State Museum, Origen Museum, Desert Living Center, WaterWorks Well, Botanical Garden, and Butterfly Habitat. At points, Springs Preserve feels like a played-down, Nevada-esque version of NYC's Central Park.
Dig This
Vegas is the place to go for crazy, zany experiences and Dig This provides just that. Rapidly gaining popularity (I doubt this will stay a hidden gem for long), Dig This gives you a chance to operate heavy machinery, from giant bulldozers to massive excavators. Set in a gravelly playground, this quasi-theme park takes a safety-first approach to equipment operation (which I really appreciate) without compromising on fun. Here's what you'll do (with the guidance of an instructor, of course): build a mound, dig a trench, and play basketball (with an excavator…).
The Writer's Block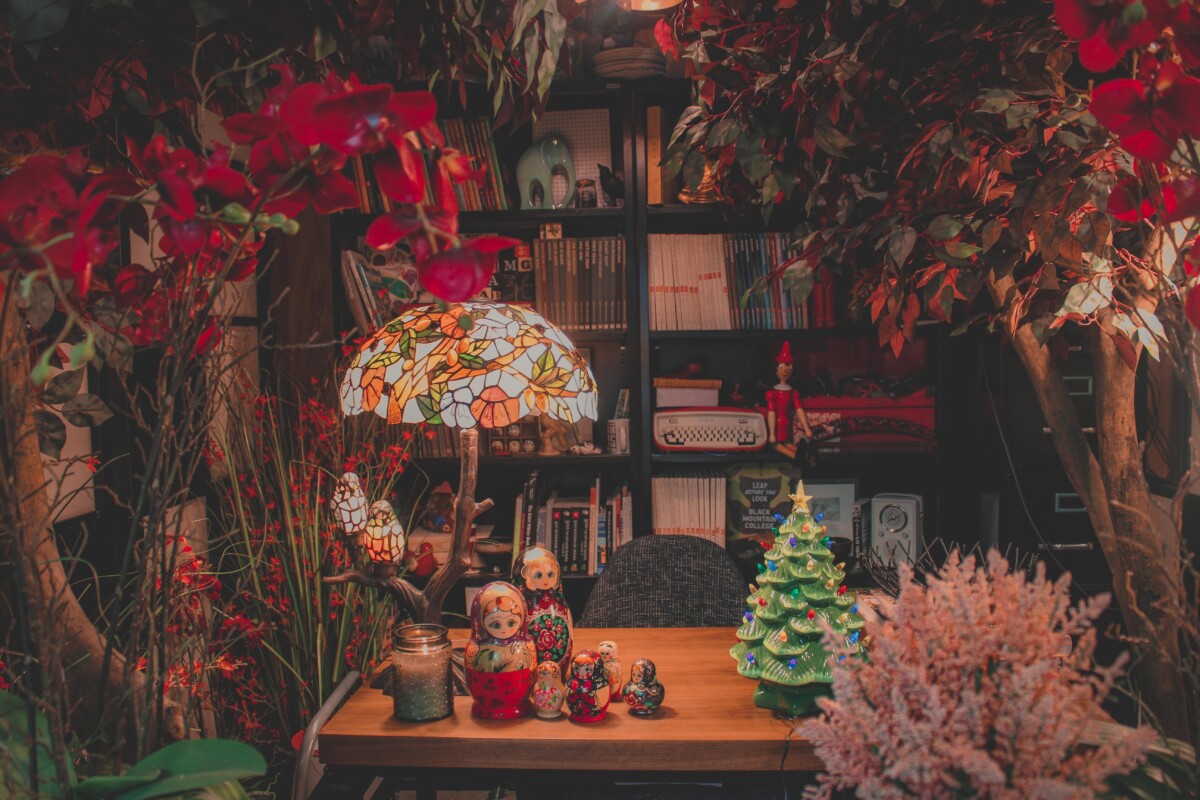 Las Vegas is known for its gambling and nightlife, but few realize that it's also home to one of the most beautiful bookstores in the world. The Writer's Block is hands-down one of my favorite hidden gems in Las Vegas. What begins as a picturesque cafe slowly evolves into a maze of black shelves bedecked with flowers. Narnia-esque lamps light the way. Funky clocks cloak wooden beams and separators. Faux birds are strung along the ceiling, hovering mid-air. The bookstore, after all, also doubles up as an artificial bird sanctuary (yes, you can adopt some of the stuffed birds here).
Titanic Artifact Exhibition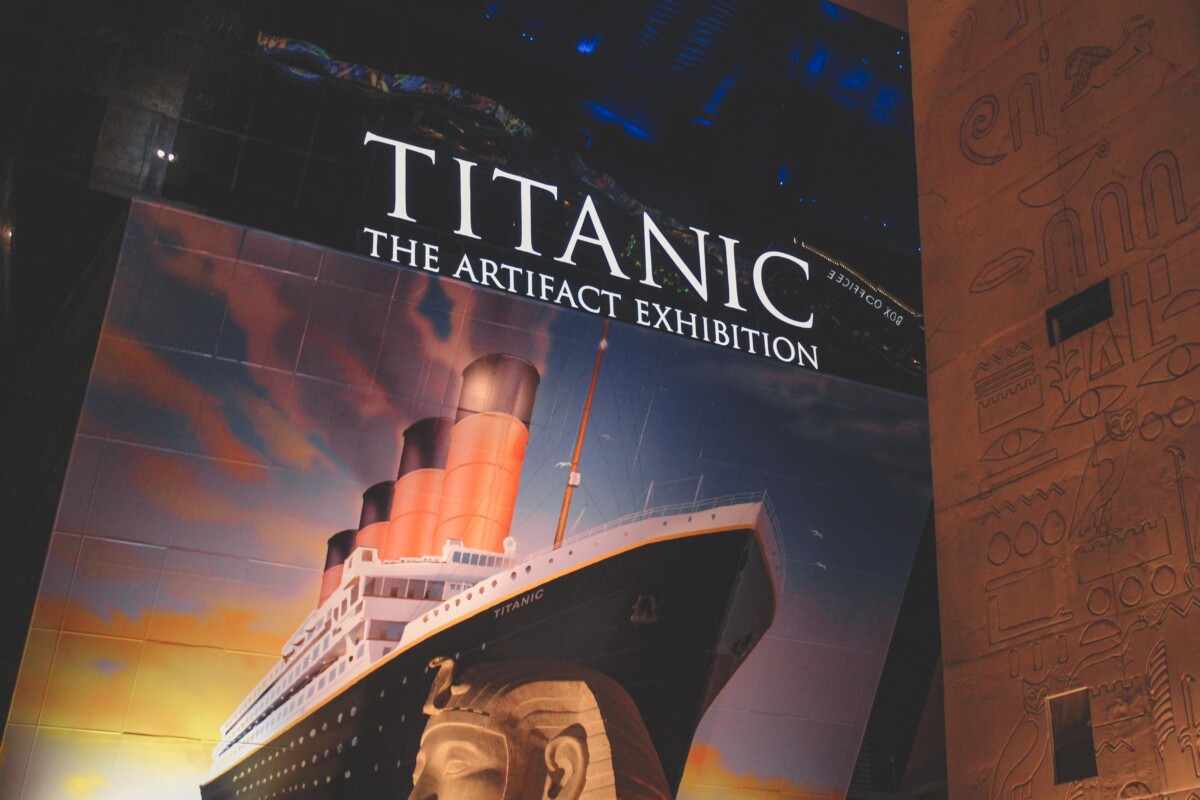 Titanic: The Artifact Exhibition isn't solely situated in Vegas. This popular touring exhibit has shown off its displays in multiple cities. Since the exhibit has popped up across the states, those who've seen the exhibition feel comfortable skipping the one in Vegas. Don't (seriously, don't). The Las Vegas installation is permanent. It is one of the most impressive museums in Sin City: moody, broody, and immersive from start-to-end. Titanic: The Artifact Exhibition is deeply haunting and heartbreaking. Every detail is intentional, from the music to the lighting. You'll quickly forget you're on The Strip, in the Luxor Hotel.
Travel Tip: To save money, skip the paid-for photo of The Grand Staircase. It's a tourist trap!
1923 Prohibition Bar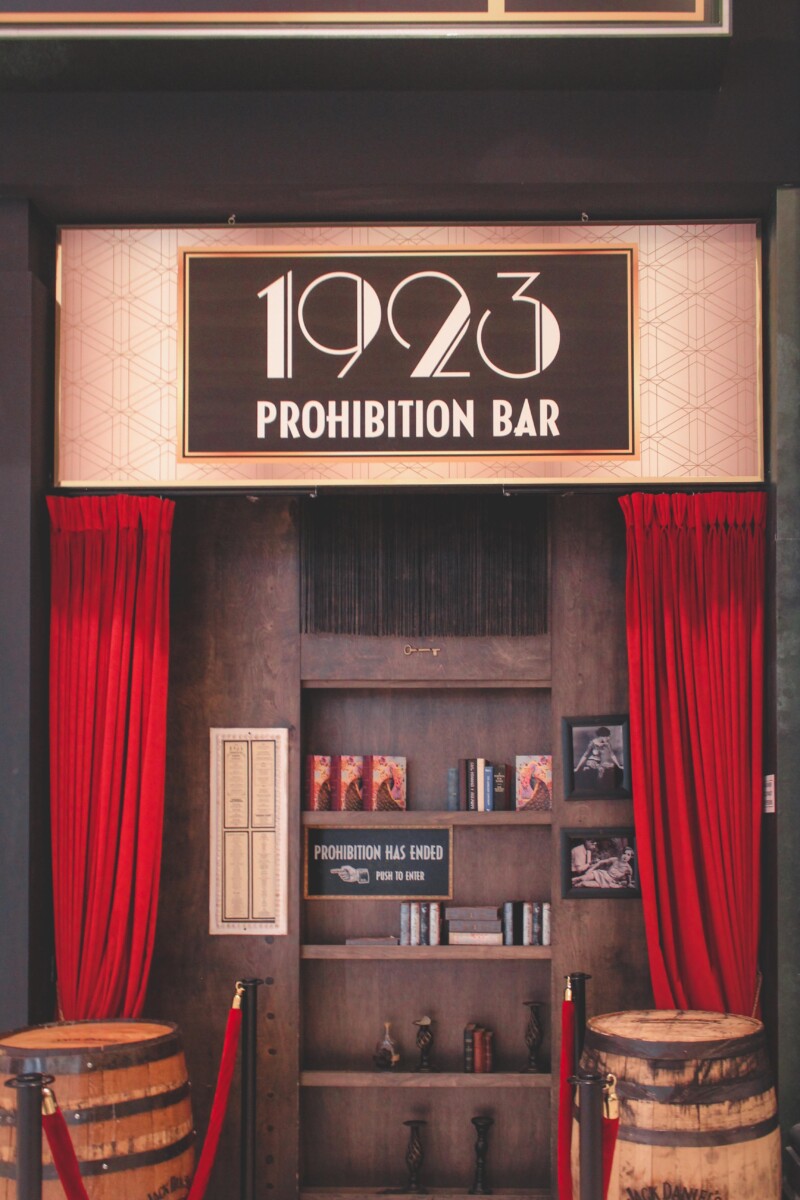 Pass by 1923 Prohibition Bar and you might not think much of it. There's a sparsely-filled bookcase, two big barrels, bright red drapes, and a small black card "Prohibition Has Ended. Push To Enter". Despite the clear signage, a cursory glance suggests that this place might have closed down years-ago, that the restaurant facade hasn't been updated and perhaps one day it will. But if you do push open the bookcase (warning: you might get some curious stares from passersbys not in-the-know), you'll enter a cryptic bar with an undeniably sultry interior. 1923 Prohibition Bar is a dark-lit timehole; it will quickly whisk you into a "what happens in Vegas stays in Vegas" reimagining of the Roaring 20s. Drinks come strong, but somehow, like many of the coolest hidden gems in Vegas, the atmosphere manages to be stronger.
Travel Tip: Love speakeasies? Here are a few more spots to check out: The Laundry Room for their cocktails (reservations are a must) and The Underground (Prohibition-era basement in The Mob Museum).

Did you find this list of hidden gems in Las Vegas helpful? How many of these hidden gems in Vegas have you seen? What underrated and secret spots would you? Let me know in the comments below! As always, I love hearing from you.