Ultimate historic Germantown Philadelphia travel guide.
I didn't expect eating patties to be such a deeply emotional moment. But as I sit down in a small Jamaican to-go eatery on Greene Street, my arms loosen and so does my face. I'm trying not to cry.
The patties served here taste just like the ones I grew up on in Kingston. They remind me of the times my dad used to take me to the local bakeshop (a trip I looked forward to each month). They remind me of white-hot island days that seemed too-long then and too-short now.
I didn't expect to find those memories here in Philadelphia. But I shouldn't have been surprised.
Philadelphia is home to one of the largest Jamaican communities in the United States. Over 2% of its residents have roots in the Caribbean. So expect to find good Jamaican eateries here.
Disclosure: Heads up, this post contains some affiliate links, which means I may get a commission if you make a purchase. Don't feel pressured to buy anything. I still love that you're here, reading my content (side note: I'd probably suggest getting a coffee or tea first though because my blog posts tend to be long). To find out more, you can read our full affiliate disclosure right here.
About Historic Germantown Philadelphia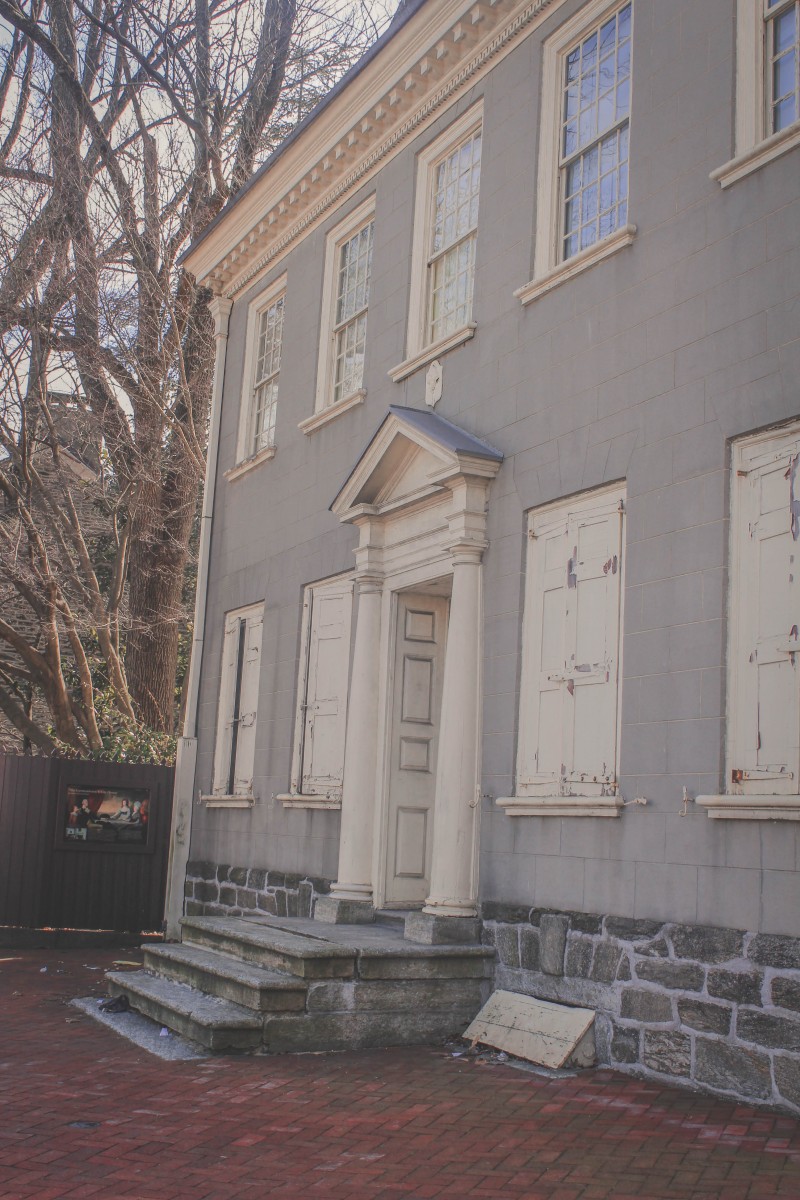 I'm in Germantown right now, a neighborhood whose written birth begins in the 17th century. Germantown was an independent borough, founded by Quaker families, that over a century later got pulled into the region we now know as Philadelphia.
Over time, it became a name that gave way to history: it was the site of the Battle Of Germantown, it served as a residence to George Washington, and it was one of the origins of the American antislavery movement (in 1688, Quaker Francis Daniel Pastorius wrote one of the first petitions against slavery here).
Today, Germantown is one of the most diverse areas of Philly. It's a gentrifying neighborhood home to arts, culture, and historic homes by the dozen. You won't find it listed on most itineraries (or travel guides) but if you want to make your stay in Philadelphia special, go here.
Things To Do In Historic Germantown Philadelphia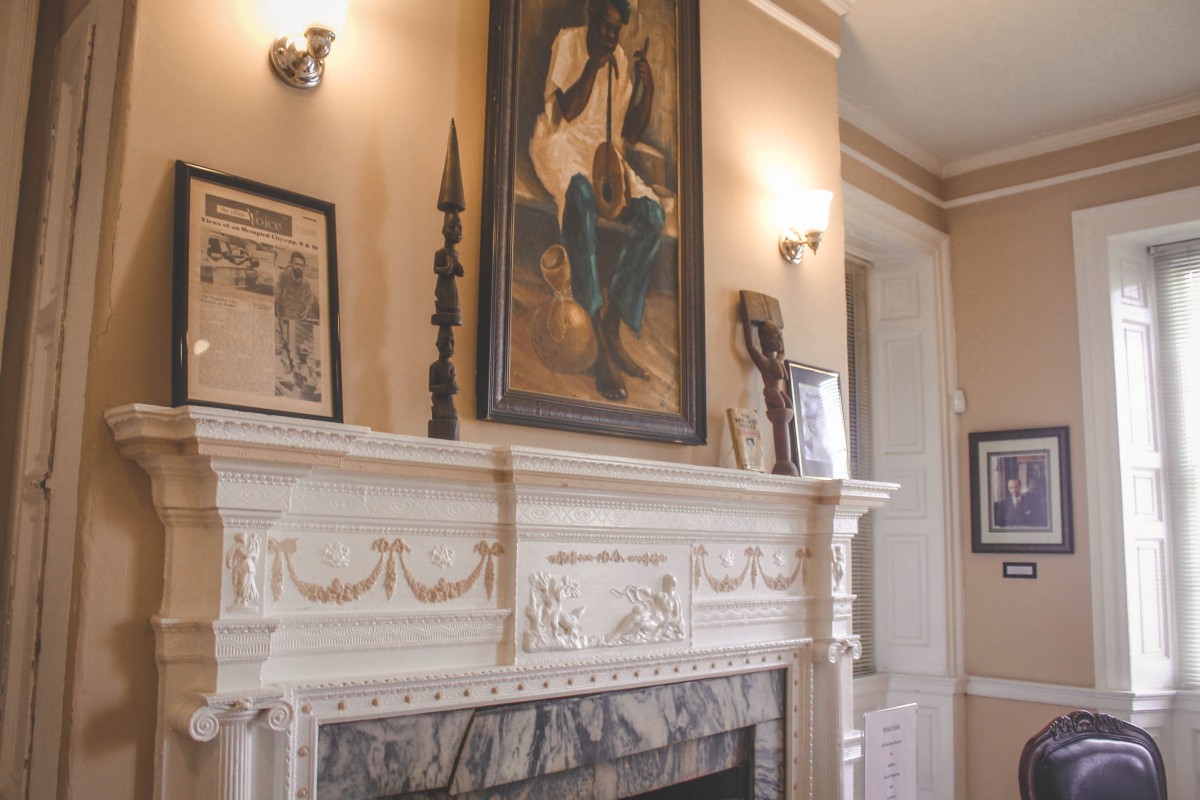 Black Writers Museum
I almost never list my favorite places in order on the blog. But I'm putting the Black Writers Museum first because it was the highlight of my trip to Philadelphia. And in case you don't read further than this paragraph, I feel comfortable knowing that I shared this gem with you.
The Black Writers Museum celebrates seminal works of African-American literature. It's a minimalist multi-floor space situated in the historic Vernon-Wister House. The first floor is split into two main rooms, two places that showcase Black writers whose passion for words shaped history. The collection is small but meaningful. Don't gloss over any of the magazine covers or newspaper clippings. Read all of them.
Colored Girls Museum*
A memoir that breathes life on walls, the Colored Girls Museum is a curation of items submitted by Colored Girls.
This museum amplifies show and tell. It's an intimate, deep, and meaningful experience that lifts stories and voices.
Chestnut Hill Skyspace
It's no secret that James Turrell is one of my favorite American artists (as evidenced by this post and this post). So when I found out that the Chestnut Hill Skyspace, a Quaker community meeting place with a Turrell light installation, is open to the public on select days, I knew I had to visit.
Greet The Light is a smaller Turrell piece – it's light-filled, bright, and quiet. You feel like you're part of a sunset.
Uncle Bobbie's Coffee And Books*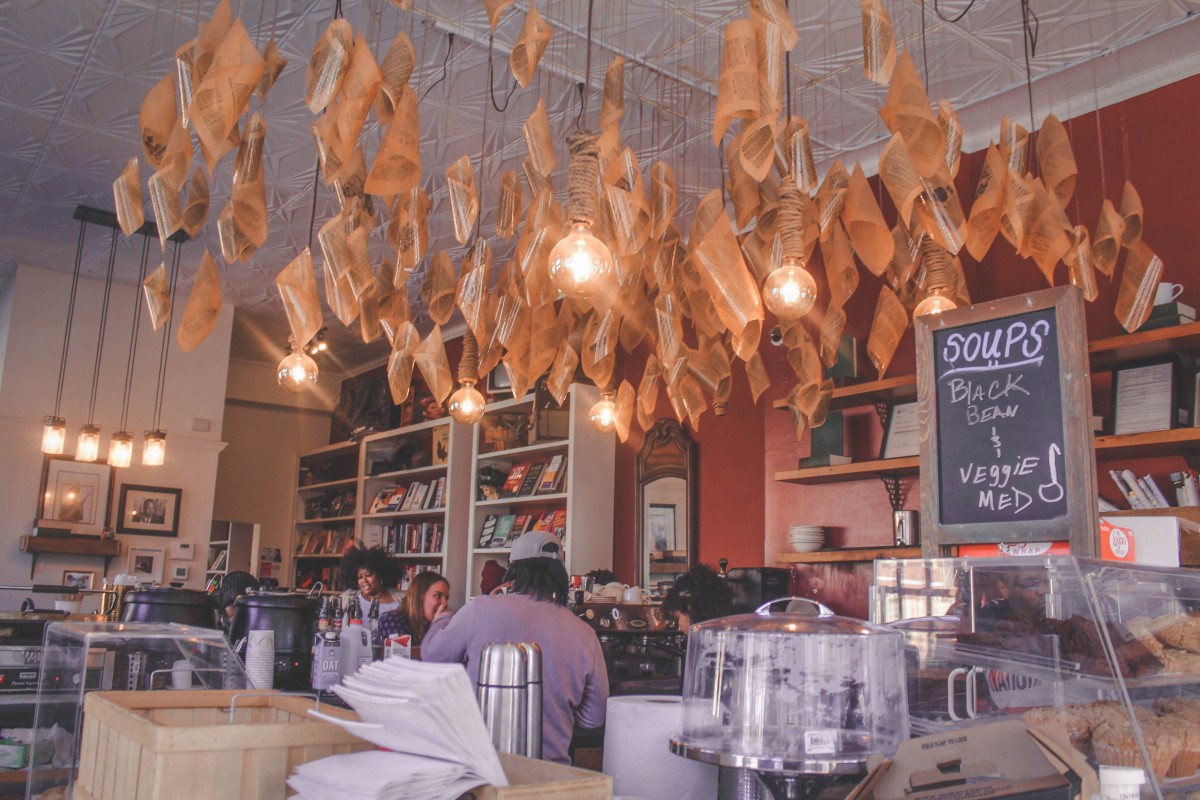 Y'all know I love a good bookstore. And Uncle Bobbie's Coffee And Books is just that.
The shop was started by Marc Lamont Hill, a Temple University professor and activist. And it takes its name after Hill's real-life Uncle Bobbie, a man who furthered Marc's love of reading growing up.
Uncle Bobbie's curates books by Black authors – classics, bestsellers, memoirs. It's the bookstore that introduced me to The Street by Ann Petry, a brilliant title that's unsparing in its depiction of a Black woman chasing the American Dream in the 1940s (and it is of my humble opinion that everyone should read this book at least once).
Uncle Bobbie's also sells the best hot chocolate in Philadelphia. I ordered six cups during my weekend in Philly and have no regrets (apart from the fact that my husband consumed half of them).
Historic Germantown Philadelphia Home Tour
It's no surprise that historic Germantown Philadelphia is filled with old-boned homes and hollow halls.
Top Places To Eat In Germantown Philadelphia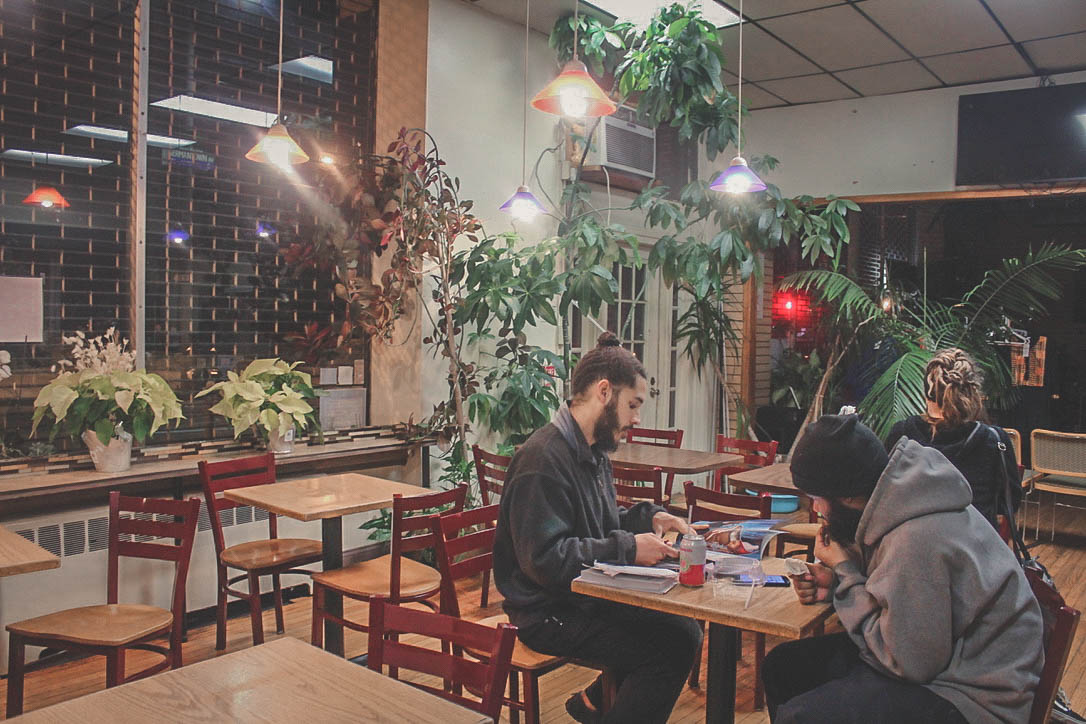 Nile Cafe*
Nile Cafe is a quick-service, soul-food inspired vegan restaurant. On a cold Philly day, I ordered chicken (soy) with gravy and brown rice and okra. The meal was big and savory and filling. And the rice was drowned in hands-down some of the best sauce I've ever tasted.
I live in the South and I've always wondered what vegan soul food would taste like. Y'all, this is it. The team behind the Nile Cafe hits all the flavors perfectly.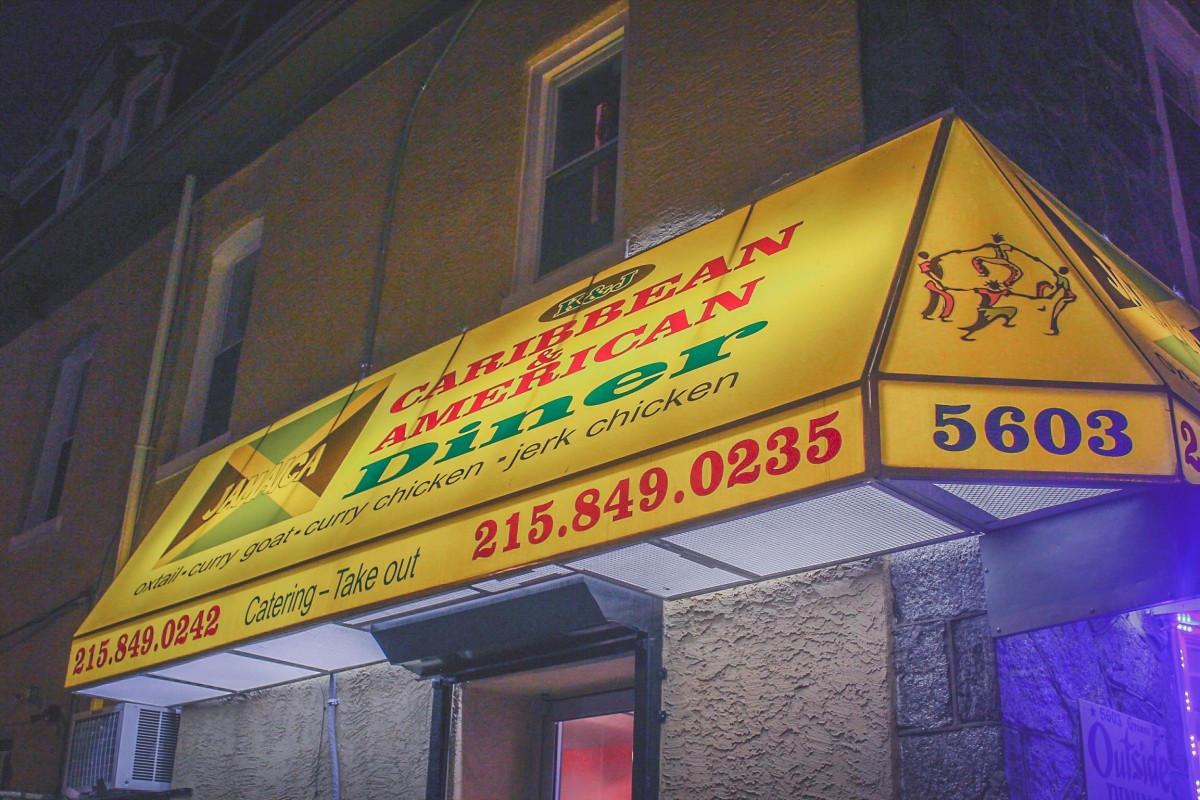 K & J Caribbean Diner
If I lived in Philadelphia, I'd be eating at K & J every night (come to think of it, while I was in Philly, I ate at K & J every night). The curry dishes are amazing. Enough said.
Here's what to order: curry goat (or chicken). The meat is soft and tender and if you like spice, this is packed hot. For the sides, get rice and peas and dumplings.
P.S. The interior of K & J is nothing to marvel at. It's small and unfussy. But you'll want to try the food (especially if you're staying nearby) nonetheless.
Where To Stay In Germantown Philadelphia
I stayed at Kristyn and Pascal's artsy carriage-house Airbnb and I can't recommend it enough. Kristyn and Pascal were lovely hosts and their property was eclectic and unique.
Before I even checked into the Airbnb (I have a full review of the property here), Kristyn sent me a list of things to do in historic Germantown Philadelphia! You'll see some of her recommendations (that I ended up visiting) marked with an * in this post.
Kristyn and Pascal are incredibly passionate about Germantown. And you can tell by the friendly and genuinely enthusiastic way they interact with their guests.
But to be honest, historic Germantown is a very easy area of Philadelphia to love, especially if you're into culture travel. It's definitely a place I'd love to revisit (just so I can drink Uncle Bobbie's hot chocolate and try all the neighborhood restaurants).