I really wish there was a class titled iPhone Photography 101 with a tagline "how to perfect your photography without spending a big bucks on even bigger equipment". As an Instagrammer, I'd sign up for it.
After about ten years of using an iPhone, I think I've finally fumbled around enough to get a solid idea of the basics of iPhone photography. And today, I'm going to be showing you how to perfect your photography with 8 simple tips and settings.
You see, every picture tells a story. One picture isn't worth a thousand words or even ten million words. It is worth a never ending string of fantasies and memories. And to me, capturing raw emotions and moments is important because it can spark dreams and imagination. Often times, there is a preconception that a utopian image requires heavy-duty studio equipment and professional cameras. But if you have a passion for storytelling, then an iPhone is all you need. All the pictures in this post have been taken with an iPhone 6 (yes, an older iPhone – crazy, huh?).
But enough of my babbling, let's get started.
How Do You Adjust The Exposure On An iPhone?
Depending on how much natural light is present, you probably want to adjust the exposure. Go to the Camera app and Simply slide your finger across the iPhone screen up (for increased brightness) or down (for decreased brightness). This adjustment can make your pictures a lot softer or harsher, depending on the feel you are looking for. Once you have a set exposure, be sure to lock that setting as well as your focus.
How To Create The Illusion Of Depth Of Field?
 The AE/AF lock is a simple, often overlooked, iphone technique. Just press your finger against the iPhone screen (right where you want to focus) and hold down until the gold letters AE/AF pop into place. Watch as the background blurs just a little. By toying with the exposure and focus, you can create the illusion of a shallow depth of field, typical of DSLR images. This style of photography allows the subject to stand out without an overtly distracting background. 
Side Note: Fancy Gadgets You Can Use (Or Not Use)
For just a minute, I'm going to talk about all the fancy gadgets you can buy for under $25.00. These have been absolute game changers for me. Now, all the other tips in this post involve FREE techniques so if you want, just skip this section. After all, the moral of this post is that you don't need $1000 dollar equipment to get professional quality shots. I don't want to be hypocritical and scream "hey, here's a thousand bucks worth of equipment you can buy for your phone."
No, thank you.
That being said, I do want to be up front and admit to using some equipment to boost the style and feel of my shots:
Complete iPhone Camera Lens Kit
Buy On Amazon: HERE
The Camera Lens Kit I have includes a telephoto lens, a fisheye lens, a macro lens, a wide-angle lens, a mini tripod, and a lens cloth. I was expecting the worst when I bought it and I'm happy to say that I was shocked by the high-quality of the shots.
First of all, I'm not someone who is into macro photography by any way, means, shape, or form. But the macro lens made me start investing some time into taking more macro shots (even if they were just for personal use) because the quality was so sharp and I felt like all the details were captured.
I use the telephoto lens and wide-angle lens pretty much every day. For a while, I was debating on whether to purchase the Olloclip, which sports a $99 price tag. I didn't. It was too expensive and out of my budget. The camera kit I purchased offers four lenses and a tripod all for $25.00. Was I happy with my purchase? Absolutely.
I'm linking to my original purchase but keep in mind, it's only available for iPhone6. If you are looking for a more updated version, still click this link and sift through the suggested products. And if you still can't find one (you should be in the Electronics category within Amazon already), search for "Camera Lens Kit for iPhone_(insert model here)_". 
Gorilla Pod
Buy On Amazon (Where I Purchased Mine) : HERE
I also have a Gorilla Pod (on the cheaper end of the price spectrum) that I twist around branches, set on every desk imaginable, and mount onto bannisters. The flexibility of the Gorilla Pod is that it allows me to form angles that I can not physically contort to. Basically, with a 100 more yoga sessions and a certification in Chinese acrobatics, I could dispose of the Gorilla Pod.
In other words, it's going to take me a while before I do.
I also hate drawing attention to myself in restaurants. Fun fact, a DSLR is a great way to capture the attention of those around you. It takes a lot to just "not care", especially for someone who is as shy and introverted as I am. A Gorilla Pod is less conspicuous. Incognito Mode. I can easily set it on a table, use it to stabilize the phone, and take all the pictures I want.
Note: According to the reviews, KobraTech (the company whose Gorilla Pod I'm recommending) sometimes sends a broken Gorilla Pod. The one I received was perfectly fine and has only suffered light wear after extensive use. But if you fall into that situation, just leave a bad review on Amazon to grab KobraTech's attention and they will send you another (a pattern I noticed in the comments). I also highly encourage you take a look yourself and check phone compatibility.
To Zoom Or Not To Zoom? That Is The Question. 
I usually don't zoom in or out while taking iPhone pictures. Why? I fear a certain pixelated fuzziness that follows those actions. The pictures lose bits of quality. Instead, I generally prefer to get as close to the subject as I can.
How Do You Avoid Motion Blur?
But sometimes, if you are trying to take a picture of a bird soaring across the sky or water splashing in a pool, it is easy for your shots to become victims of motion blur (however close you get to the subject, the pixelated quality is inevitable). In this case, meet your new best friend – Burst Mode. Hold down on the shutter button to take a speedy series of pictures, all with minimum blur.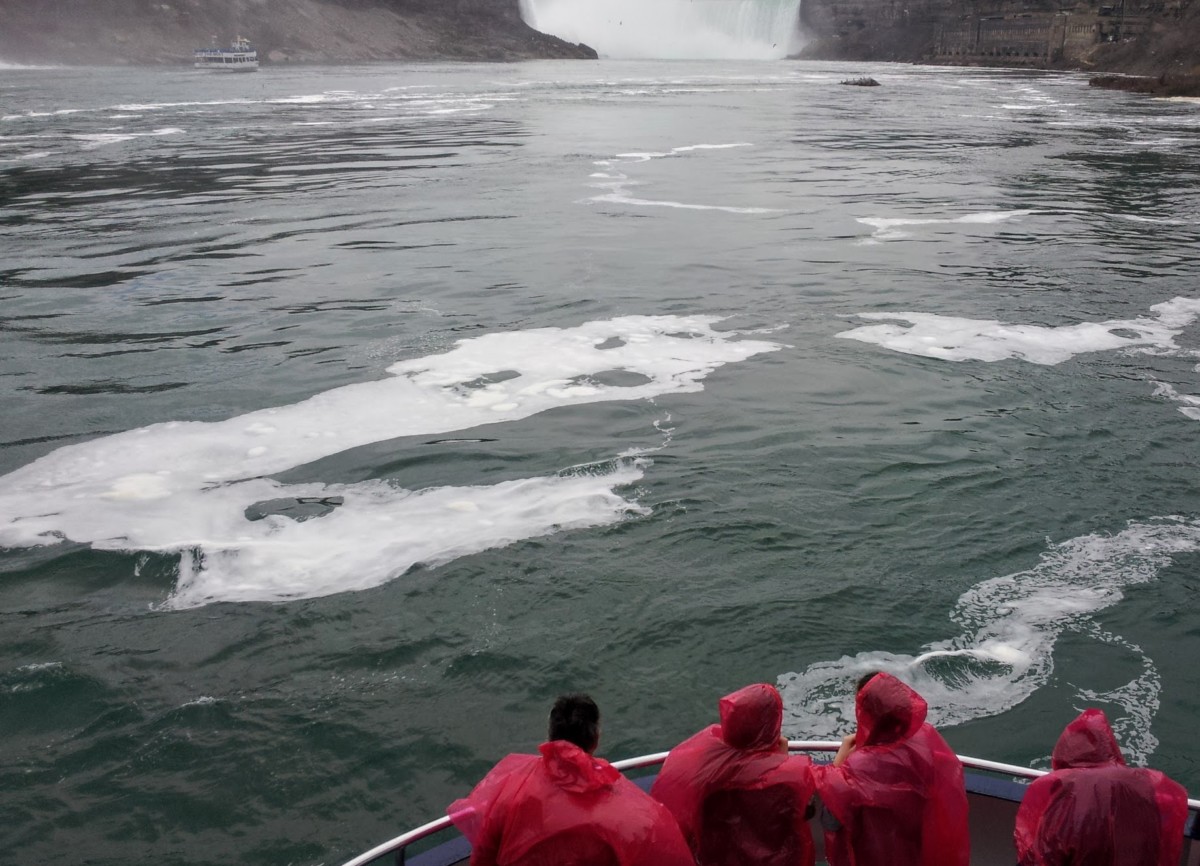 How To Get Grid Lines On The iPhone?
I love using the grid lines on the iPhone because I personally struggle eyeballing the rule of thirds. To enable the grid, go to Settings > Photos & Camera > Grid Toggle On. Now, line up your subject along one of the vertical or horizontal lines for a more visually pleasing image.
Here's Why You Need To Add People To Your Image
Your subjects don't have to consist solely of inanimate objects (as I once believed). People add an extra dimension to any story. Their expressions, their body movements, and their position can dramatize or subdue a scene. But they shouldn't clutter it. Unless you want to make a statement about how pervasive selfie-taking mobs are, people are meant to complement not take over the scene.
Find A Scene With A Large Amount Of Contrast
I'm obsessed with contrast. Graffitied words and street art that don't mold together just begs for a quick snap.  How about clashing colours side-by-side? Yes, please! Contrast fiddles with the little details. It always make for an interesting picture that borders on abstraction. You can also bring out the contrast with post-editing iPhone apps like Snapseed and Lightroom.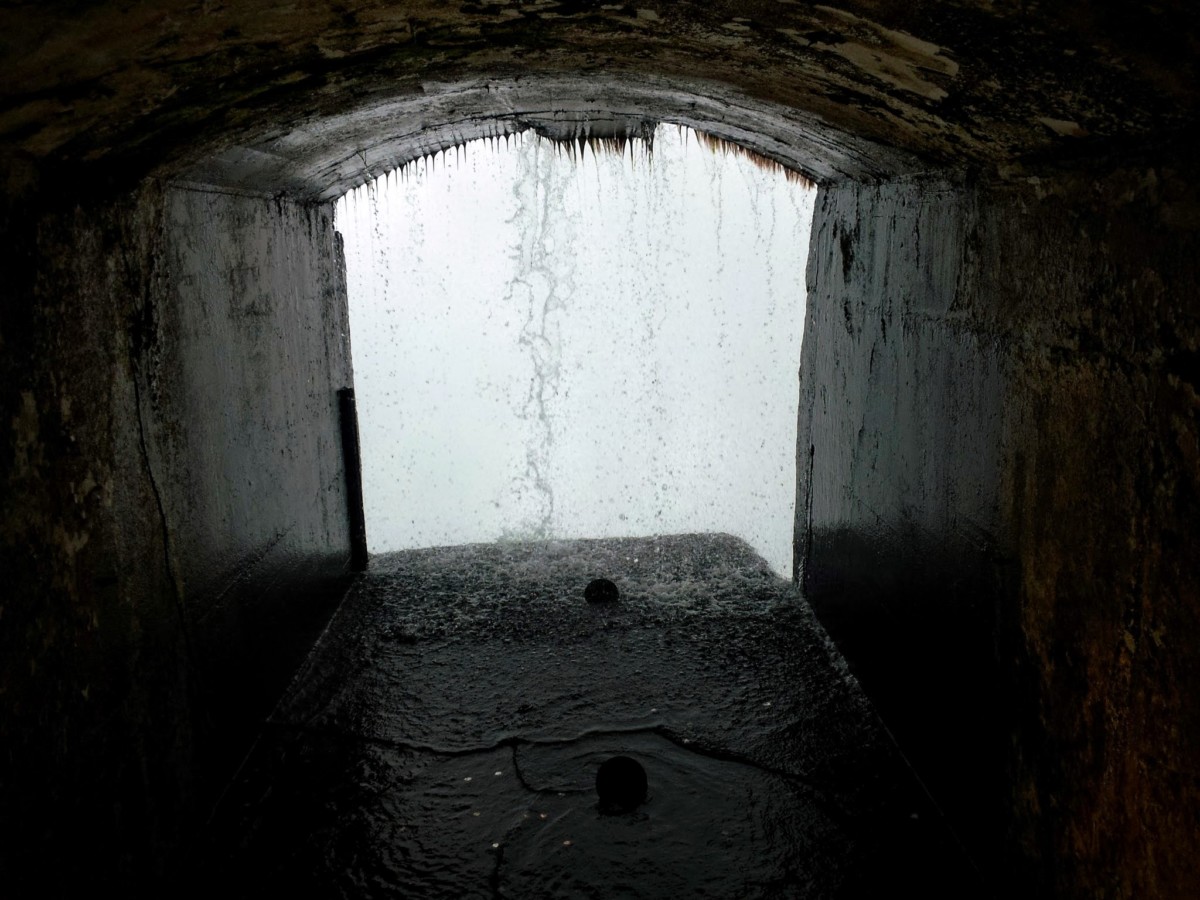 How To Get Moody Shots On The iPhone? 
A moody shot is really dependent on the specific mood you a trying to capture. One of my favourite pictures of Niagara is the one above (I decreased the exposure, focused on one of the balls, and shot using Burst Mode to get the water dripping in action). Why? It doesn't tell a story of immense power and intensity. Instead, it weaves a tale of fear and clinging isolation. Don't be afraid to go out of the norm when you frame a shot. Go after your gut feeling. This is your work and your art. Make your iPhone camera your playground. And remember, iPhone photography is whatever you want it to be. There is no right and wrong. It is about how you feel in a moment. 
Did you enjoy these iPhone Photography tips? What is your favourite iPhone photograph that you have taken thus far? Share in the comments below! As always, I would love to hear from you! After all this iPhone photography 101 just covers the basics. 
Diclaimer: This post is not sponsored but it does contain Amazon affiliate links. I would never recommend anything to you without a) owning it myself (which in this case, I own both the items so I hope it's fine) or b) without doing extensive research.