Welcome to iPhone Photography 101: how to perfect your iPhone photography without spending big bucks on even bigger equipment.
As much as I love my DSLR, sometimes the best camera is the one you have in your pocket.
And for the longest time that was my iPhone. I mean, I still use my iPhone for photos when I'm traveling. I appreciate the convenience (especially when my DSLR battery dies mid-trip).
So grab a seat (and snap a photo). In this iPhone Photography 101 class, I'm going to be showing you how I take iPhone travel photos for my blog and Instagram.
P.S. All the photos in this guide were taken on an iPhone 6 (the smartphone I have, probably should have upgraded, and use every day). I've also included the before and after pictures so you can see the effects of these tips!
iPhone Photography 101: Basics
How Do You Adjust The Exposure On An iPhone?
Depending on how much natural light is present, you probably want to adjust the exposure.
Go to the Camera app and simply slide your finger across the iPhone screen up (for increased brightness) or down (for decreased brightness).
This adjustment can make your pictures softer or harsher, depending on the feel you are looking for. Once you have a set exposure, be sure to lock that setting as well as your focus.
How Do You Create The Illusion Of Depth Of Field?
The AE/AF lock is a simple, often overlooked, iPhone photography technique. Just press your finger against the iPhone screen (right where you want to focus) and hold down until the gold letters AE/AF pop into place.
Watch as the background blurs just a little. By toying with the exposure and focus, you can create the illusion of a shallow depth of field, typical of DSLR images.
This style of photography allows the subject to stand out without an overly distracting background.
How Do You Avoid Motion Blur?
Sometimes, if you are trying to take a picture of a bird soaring across the sky or a dog running (I'm not sure where these examples are coming from – bare with me), it is easy for your shots to become victims of motion blur (however close you get to the subject, the pixelated quality is inevitable).
In this case, meet your new best friend – Burst Mode. Hold down on the shutter button to take a speedy series of pictures, all with minimum blur.
To Zoom Or Not To Zoom? Answered.
I usually don't zoom in while taking iPhone pictures.
The pictures lose bits of quality. Instead, I try to get as close to the subject as I can.
iPhone Photography 101: Framing
How To Get Grid Lines On The iPhone?
I love using grid lines on the iPhone because I personally struggle with the rule of thirds.
To enable the grid, go to Settings > Photos & Camera > Grid Toggle On. Now, line up your subject along one of the vertical or horizontal lines for a more visually pleasing image.
Is Negative Space Good Or Bad?
Negative space is the area around and between the subject. When a photo is cluttered, negative space can help you focus your image.
My go-to "negative spaces" are:
clear skies
solid colored walls
tables (for flat lays)
iPhone Photography 101: Styling
How Do You Find Your Photography Style?
Don't be afraid to go out of the norm when you frame a shot. Go after your gut feeling. This is your work and your art.
Make your iPhone camera your playground. And remember, iPhone photography is whatever you want it to be. There is no right and wrong. It is about how you feel in a moment.
After over a year of experimenting, I realized that brightly colored, slightly underexposed photos represent my style best!
Do You Need To Add People To Your Images?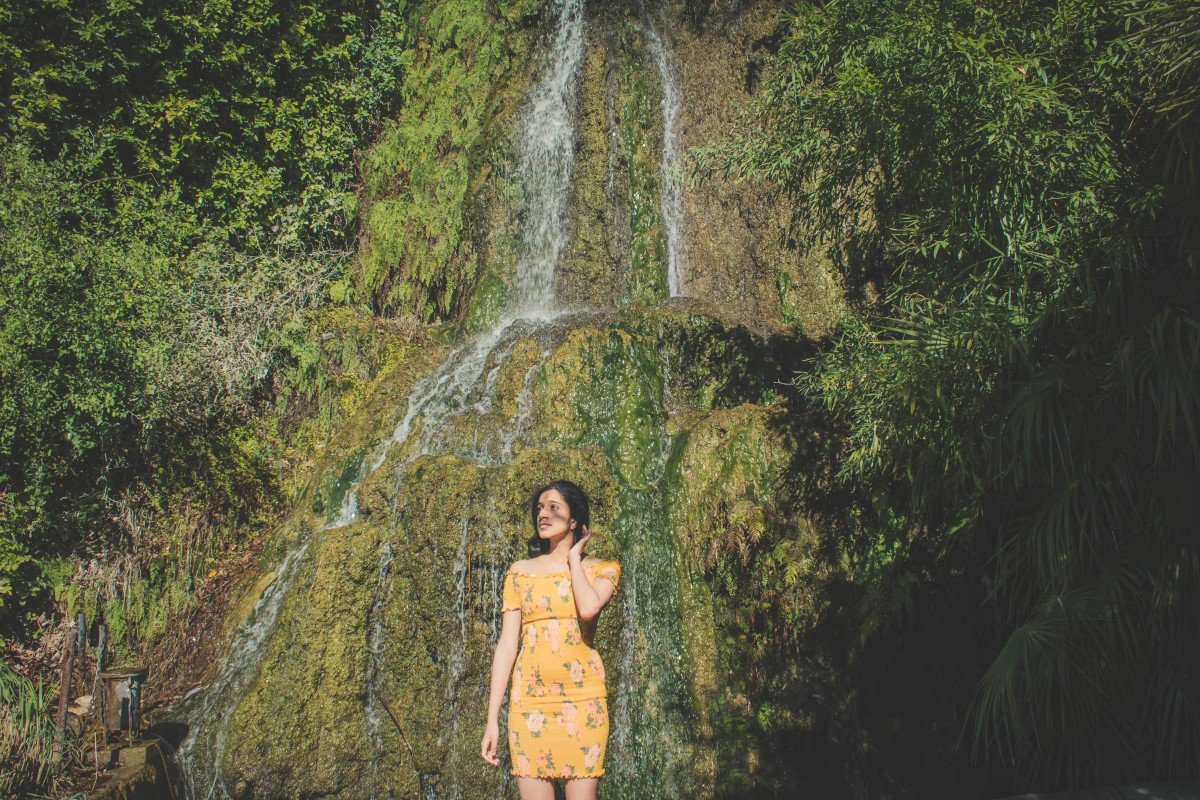 Your subjects don't have to consist solely of inanimate objects (as I once believed). People add an extra dimension to any story.
Their expressions, their body movements, and their positions can dramatize or subdue a scene. But they shouldn't clutter it. Unless you want to make a statement about how pervasive selfie-taking mobs are (I actually saw this photo in a magazine once and loved it), people are meant to complement not take over the scene.
iPhone Photography 101: Equipment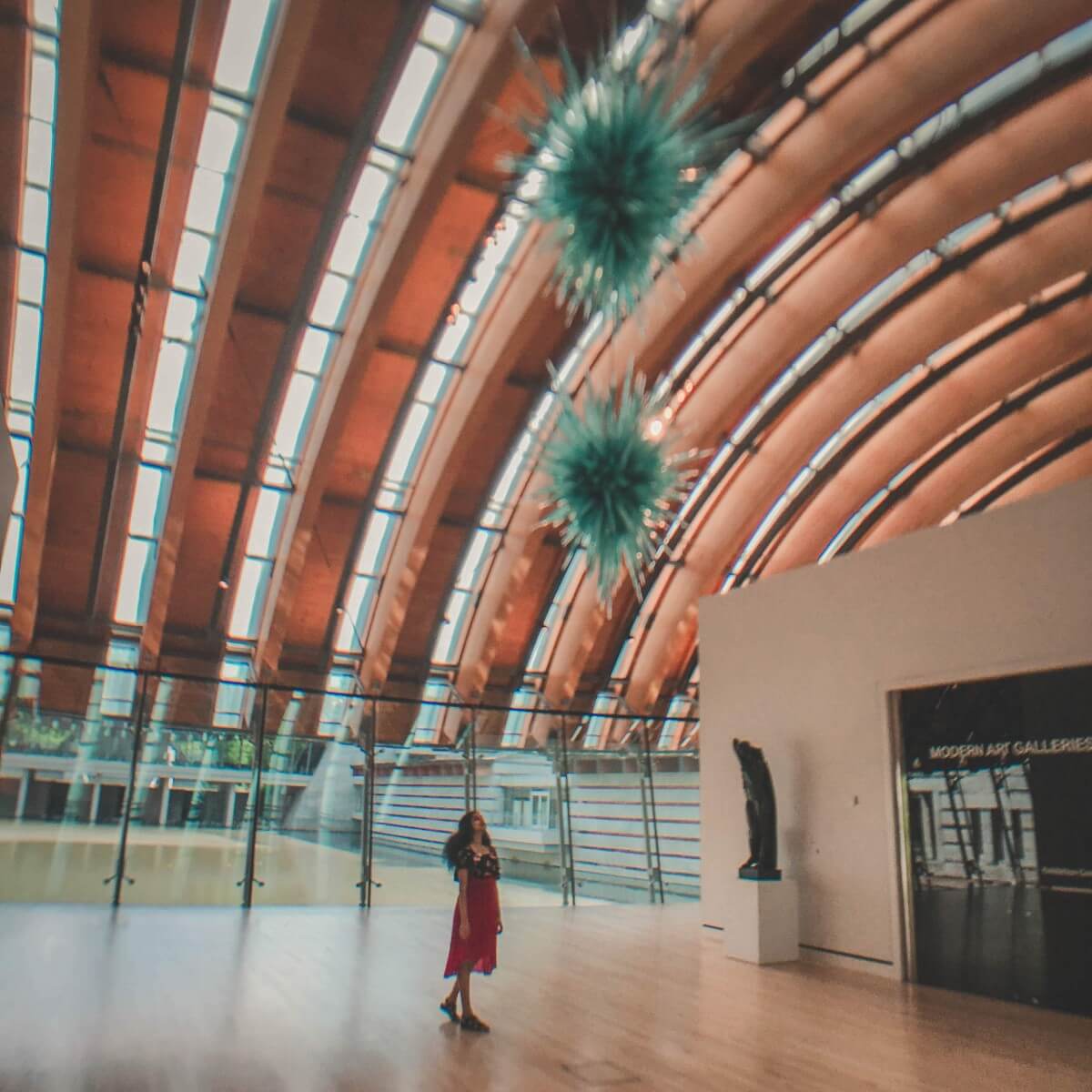 Do You Need Equipment To Take Good iPhone Photos?
Nope. Not at all. I sometimes use a gimbal (I purchased a cheap DJI Osmo knockoff that bugs out sometimes but overall works amazingly well for the price) or an Olloclip to stabilize and enhance my photos.
Is Lightroom Really Worth The Investment?
It depends! There are a lot of amazing free apps like VSCO, A Color Story, and Snapseed that can help you tweak your vacation photos and make them shine.
I 100% recommend Lightroom (Classic not CC) if you are a blogger or creative trying to build a brand. The reason: presets (a way to save settings).
I don't buy any blogger presets because I'm of the mindset that your photo style is part of your brand (having a unique editing style can help set your brand apart). But if you're feeling lost in the Lightroom world, you can always buy a preset (Creative Market is an amazing cheap resource for this) and build on top of that.
I use several different presets for all my photos (although they took me hours to create at first, they save me so much time now).
And I learned everything about Lightroom via YouTube. I'll link the exact videos I watched below!
Did you enjoy this iPhone Photography 101 course? Let me know if you found these iPhone photography tips useful! As always, I love hearing from you.