Last weekend, I Marie Kondo'd my pantry.
Marie's the inventor of the KonMari method, a way of tidying that begins by category instead of location. If you haven't heard of her: she's a charismatic 4 foot 7 cleaning pixie who's written a world-wide bestselling book (The Life-Changing Magic Of Tidying Up). She's also the star of Netflix's Tidying Up With Marie Kondo (watch this while you're waiting for the next season of The Great British Baking Show to come out).
Marie's a real-life Mary Poppins. Enough said.
The KonMari philosophy is in-part traditional danshari (a Japanese word comprised of three Kanji characters: refusal, disposal, and separation), but it's also something new, unique, and eye-opening.
In fact, Marie's technique for decluttering is simple. Surprisingly simple – that is.
Last weekend, I jumped on the hype train. I looped a Lauren Daigle playlist in the background (listen to it here) and started cleaning and decluttering Marie Kondo-style.
I unhauled a few books on Friday. And on Saturday, my partner and I decided to flip our rental kitchen. While he was renovating our countertops (previously a weird motley of earthy colors that made me want to scream pick a color to be), I KonMaried the pantry.
This is what happened.
Step 1: Remove Everything From The Shelves And Lay It Out In Front Of You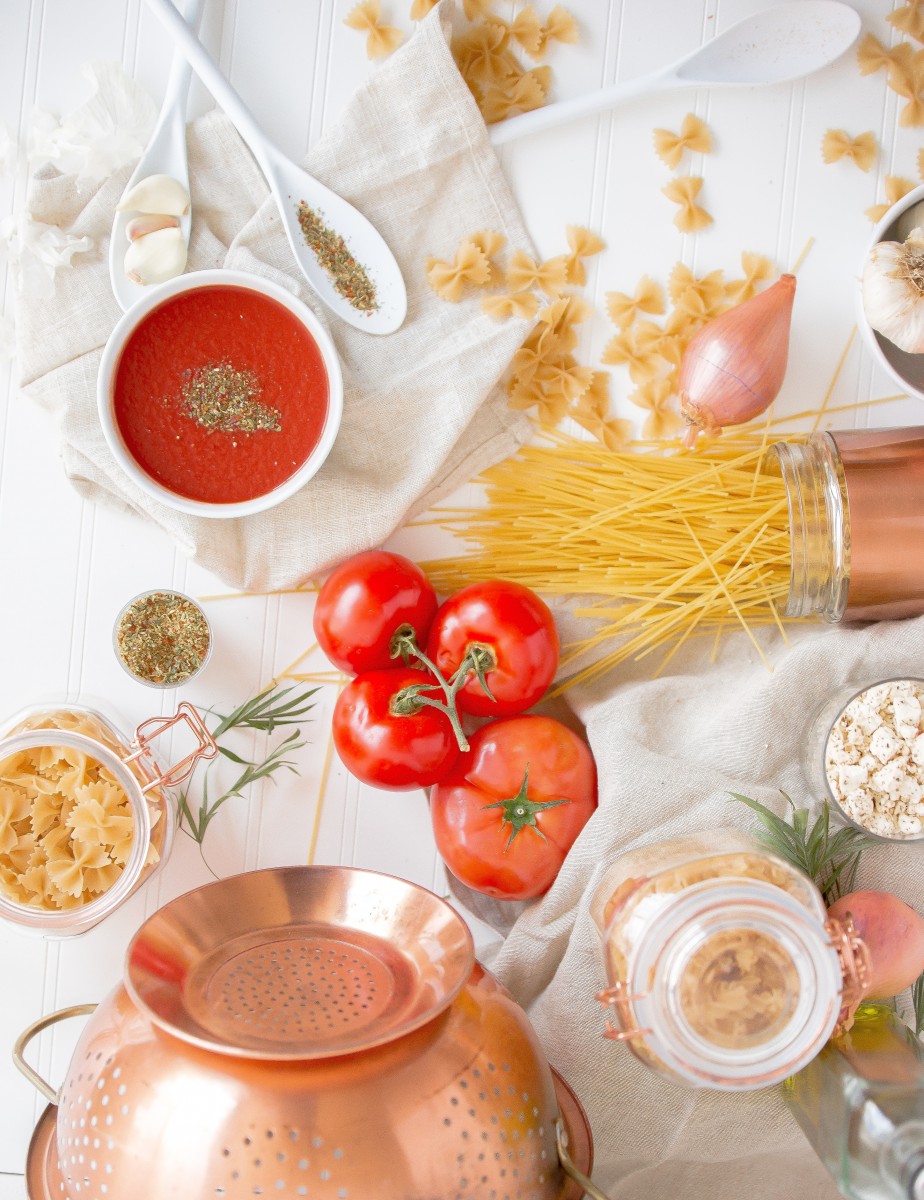 I took everything off the shelves first.
The result? A small avalanche of empty couscous boxes, potatoes (I don't even remember buying potatoes), and cans of beans mounted on cool laminate floors.
For the first time in several months, I saw a clean, empty pantry. That idea alone was freeing.
Thank you, Marie.
"Honey, do you remember when we said we'd never have a full pantry?" I asked my husband as he unscrewed the pantry door.
Let me share with you the secret of success. Start by discarding. Then organize your space, thoroughly, completely, in one go. If you adopt this approach—the KonMari Method— you'll never revert to clutter again. – Marie Kondo
"Yup." He pulled the door out and placed it inside the laundry room. During my digital detox, I grew to enjoy cooking (more than I'd like to admit). But the pantry door blocked the stove, which (to the say the least) did not spark joy in my life.
It had to go.
"Well." I pointed at the Mt. Everest stack of dry goods.
My husband looked down, his mouth forming a small o – a ring like the Anella pasta buried somewhere beneath the heap.
Step 2: Discard. Discard. Discard.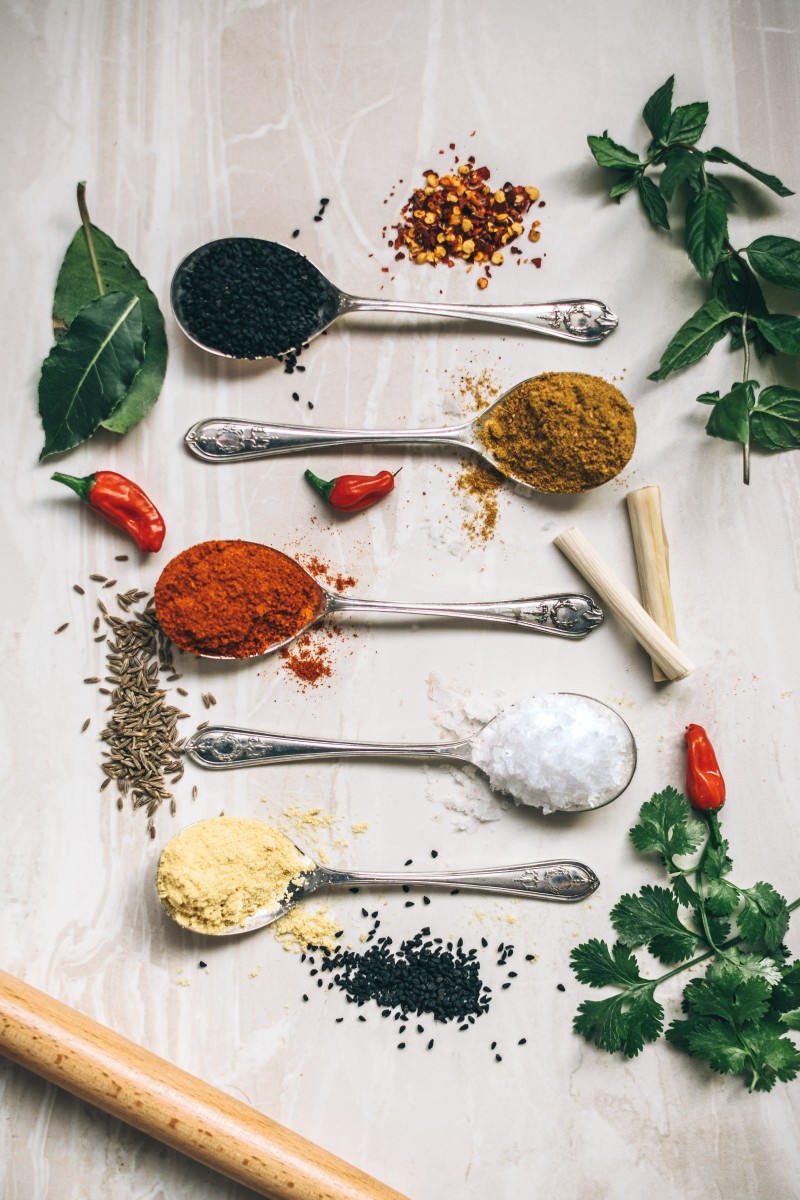 Marie Kondo's philosophy for discarding is simple: thank it before you let go of it.
Since my pantry was filled with food items that didn't hold any sentimental value for me, I ended up modifying this step (I just thanked God for providing me with an abundance of food).
Finish discarding first and let go with gratitude – Marie Kondo
Things To Discard:
Expired foods (I had no idea non-perishable goods could *ahem* perish)
Foods that don't agree with you (I was holding onto wholemeal spaghetti and wholemeal bread even though wholemeal makes me break out).
Spices you don't use (think about your meals for the past month – how many spices did you use?)
Foods you experimented with that tasted less-than-meh. And you probably can't stomach another portion. I had a lot of these.
Step 3: Stack Everything Upright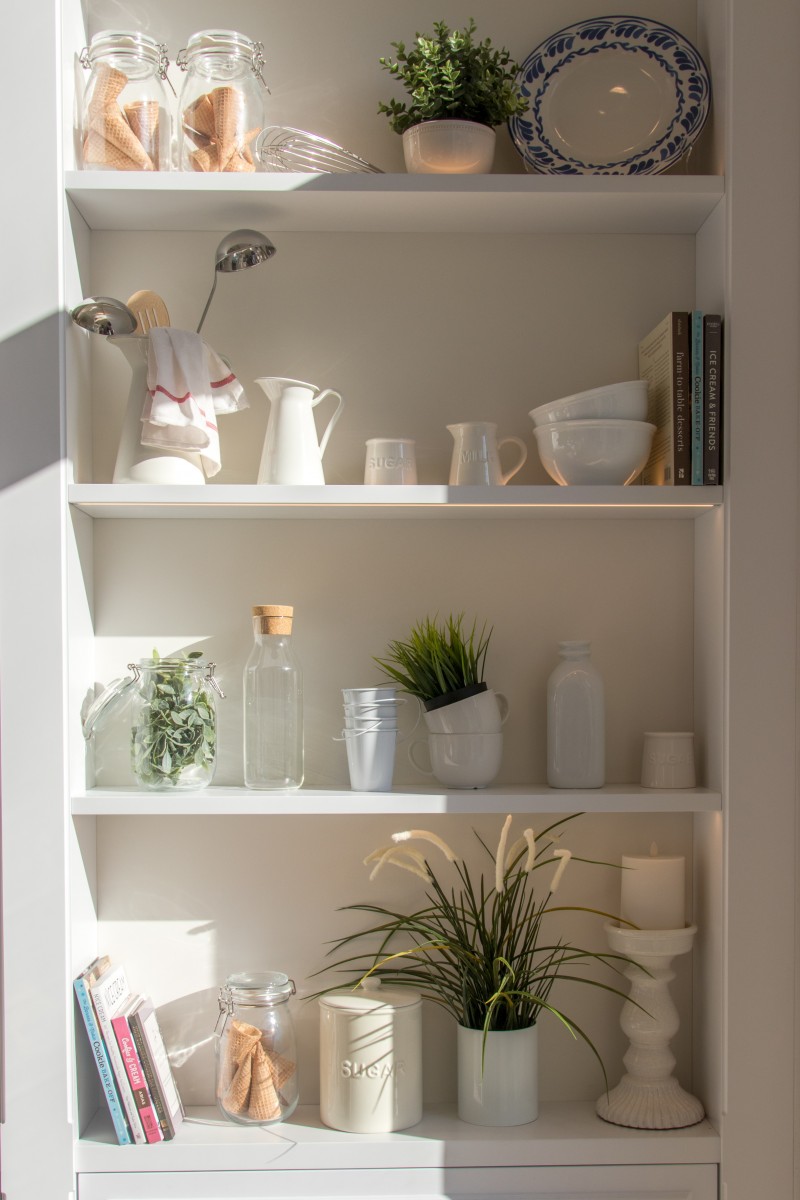 Stacking things vertically creates an illusion of space.
When things are stored vertically, any increase takes up space and you will eventually run out of storage area. When you do, you'll notice, 'Ah, I'm starting to accumulate stuff again.' – Marie Kondo
Marie Kondo stacks everything vertically (even carrots, apparently).
And to keep items from tumbling to the side, she likes to use small shoeboxes.
The lid of a shoebox is shallow and can be used like a tray. It can be placed in the cupboard to hold your cooking oils and spices, keeping the base of the cupboard clean. – Marie Kondo
I didn't have any on hand (apart from a non-functional ripped Amazon package) so I picked up a couple of trays from Daiso, a hundred yen store near my apartment (#TidyOnABudget).
I added these shelf liners too (not a tip from Marie but from my mum – the unofficial queen of tidying).
Step 4: Visually Declutter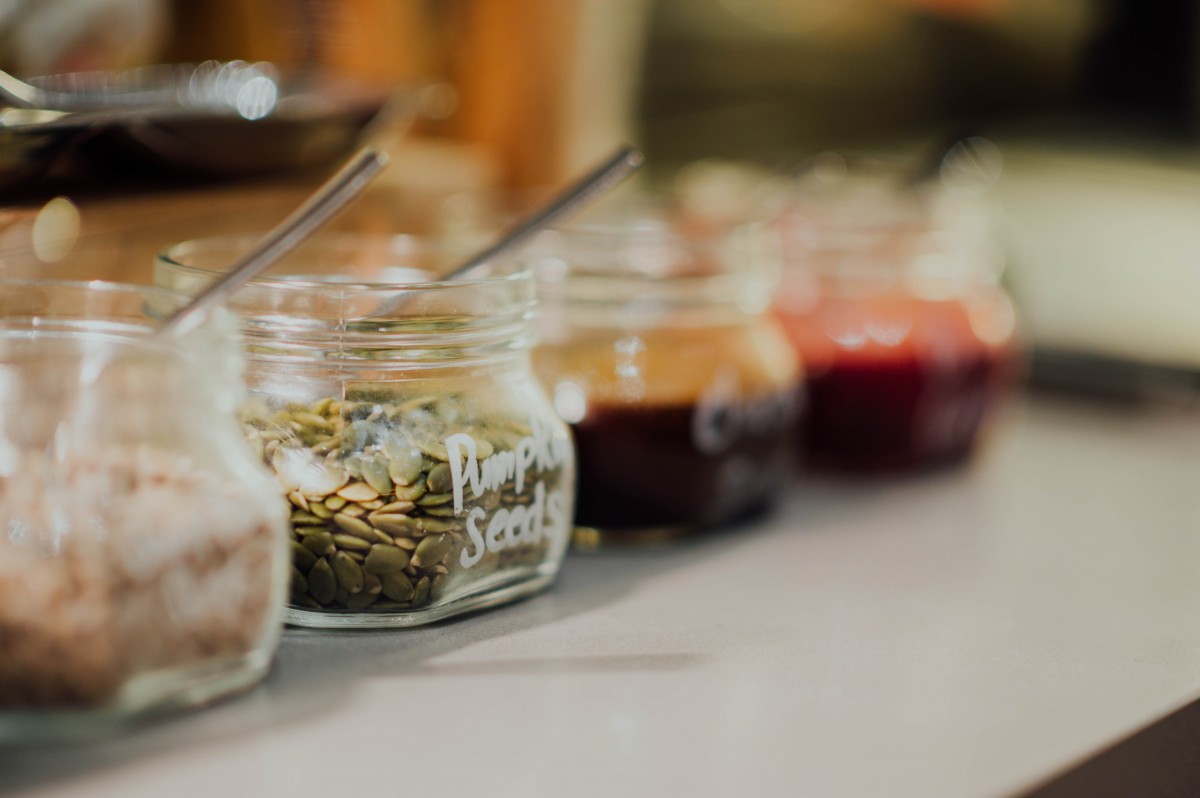 An hour later, my pantry was physically decluttered.
But there was still something bothering me. Text all over the boxes. Brand packagings. Labels stuffed with meaningless graphics.
The shelves were just noisy.
So I picked up a few clear storage containers and jars (these ones are so elegant) to create a more minimalist space, slapped on some blackboard labels for aesthetics, and sighed with relief.
I had finally Marie Kondo'd my pantry. And it felt like a sip of cool water on a hot summer day (can you tell Texas weather is starting to get to me?) – completely and absolutely refreshing.
Did this post inspire you to clean and organize? Did you like these Marie Kondo pantry quotes? Let me know in the comments below! As always, I love hearing from you.