our guide to the ultimate museum date
Museum dates are tough. Figuring out what to do on a museum date, where to go for a museum date, and what to wear on a museum date might make you second guess whether or not this is a good idea (spoiler alert: don't worry and don't listen to the naysayers, museum dates can be a lot of fun).
Ever since moving to Nashville, my partner and I have slowly slipped museum dates back into our weekly routine. I've quickly fallen for the beauty of these Friday night activities. After a brain maddening work week, I don't have to think of evening conversation starters (the displays do a brilliant job of that for us). Our words, banter, and debates flow naturally. No awkward pauses. No weird silences.
So today, I wanted to share this guide: the only guide to a museum date (I hope) you'll ever need. Let's dig in.
Museum Date Tips
First things first, museums are not great places for blind dates. I learned this the hard way: a lot of people hate museums (especially art museums). They find museums boring and anxiety-inducing and ho-hum. So if museums aren't your thing, don't feel pressured to go on a museum date. Everyone has different interests and that's totally fine!
That being said, there are many wonderfully niche types of museums. Pick a museum that taps into both you and your date's interests. I know this tip is more helpful if you live near a big city (where there are more museums to choose from), but you can also find unique local exhibits by researching temporary and traveling exhibitions in your area. See if anything strikes you as interesting.
And when you visit a museum on a museum date, don't try to see the whole museum. Instead, just get lost in the atmosphere. Gravitate towards a handful of pieces (that interest or elicit a reaction from you or your date). Spend time talking about those pieces. Settle into a seat (usually museums have seats for two in front of major works) and chat. This is a date after all!
Lastly, be yourself. Don't pretend to know something you don't to impress a date (been there, done that, it's not worth it). But if there is something you do know (or have heard) about a piece or time period or topic, bring it up! This is a great time to share interests.
Museum Date Advantages & Disadvantages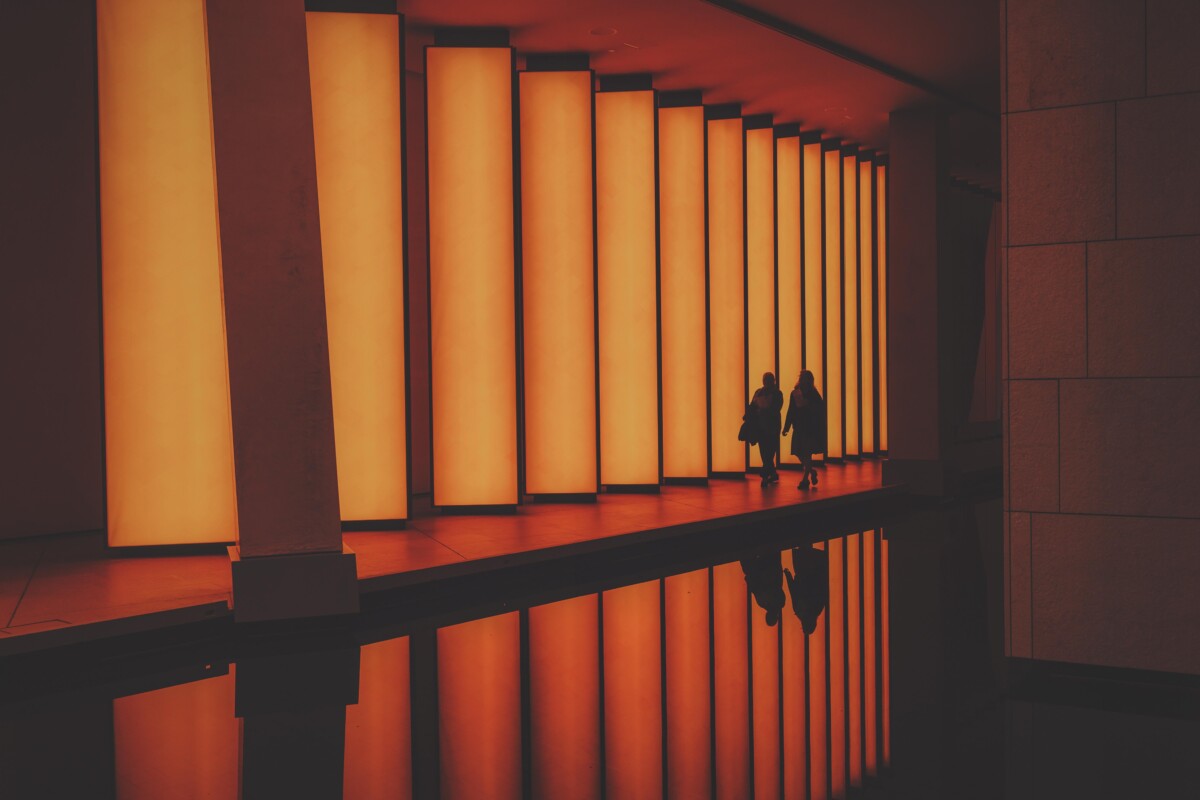 One of the biggest advantages to a museum date is the atmosphere. Most museums are set up to create discourse and dialogue, which is perfect for a date night. And hearing what a person has to say about art or history or science will tell you a lot about what they're interested in and what they tend to notice.
I also love how museums give you space to be quiet if you want to. As someone who is an introvert, this is one of my favorite activities because pauses and silences are built into the nature of museum dates. I don't feel constantly pressured to engage in a stream of conversation.
Security is another big advantage to museum dates. Museums are public spaces that are monitored by guards and cameras. I mean, some museums even check bags! So if you like scouting for safety-oriented date spots with plenty of exit strategy options (just me?), museums make a great choice.
Museum Date Tip: To save money on your museum date, visit a free museum or visit a museum on a free day. You can usually find a museum's pricing on its website.
The downsides? Basically everything Sophia Benoit mentions in this GQ article.
Best Time For A Museum Date
A couple hours before a museum closes is a great time to start a museum date. Two hours gives you plenty of time to wander through the exhibits and avoid museum fatigue. The museum's official closing time also provides the perfect natural stopping point for your museum date.
If you want to extend your museum date, kick off with some coffee and a light bite or finish up with dinner afterwards.
What To Wear On A Museum Date
Okay, let's talk clothes. Wear whatever you want to! The nice thing about museums is that you can dress up (if that's something you're interested in) or keep it casual. Pick shoes that you feel comfortable walking in. At most, I'd suggest layering on a light jacket or pullover sweater (museums tend to be cold and I want you to be prepared for that).
Museum Date Tip: If you're visiting a museum in winter and wearing a heavy coat, ask the information desk (or call up in advance and find out) if you can carry your coat with you. Some museums require you to keep your coat on at all times inside (to protect the displays). You can also drop off your coat at the museum's coat check point.
A lot of museum lookbooks showcase cute, dark academia-esque outfits (houndstooth skirts, crop tops, big blazers, sheer leggings, booties). If that's your style, go for it. And if that's not, don't worry. In all my years of being a travel writer and visiting museums, I have rarely seen anyone wear this style of outfit to a museum (my little reminder that Instagram is not reality).
What I do tend to see: jeans, basic white tees, long-sleeve tops, unbuttoned blouses or jackets, oversized sweaters, sneakers, small crossbody bags.
Museum Date Outfit Ideas
Things To Do On A Museum Date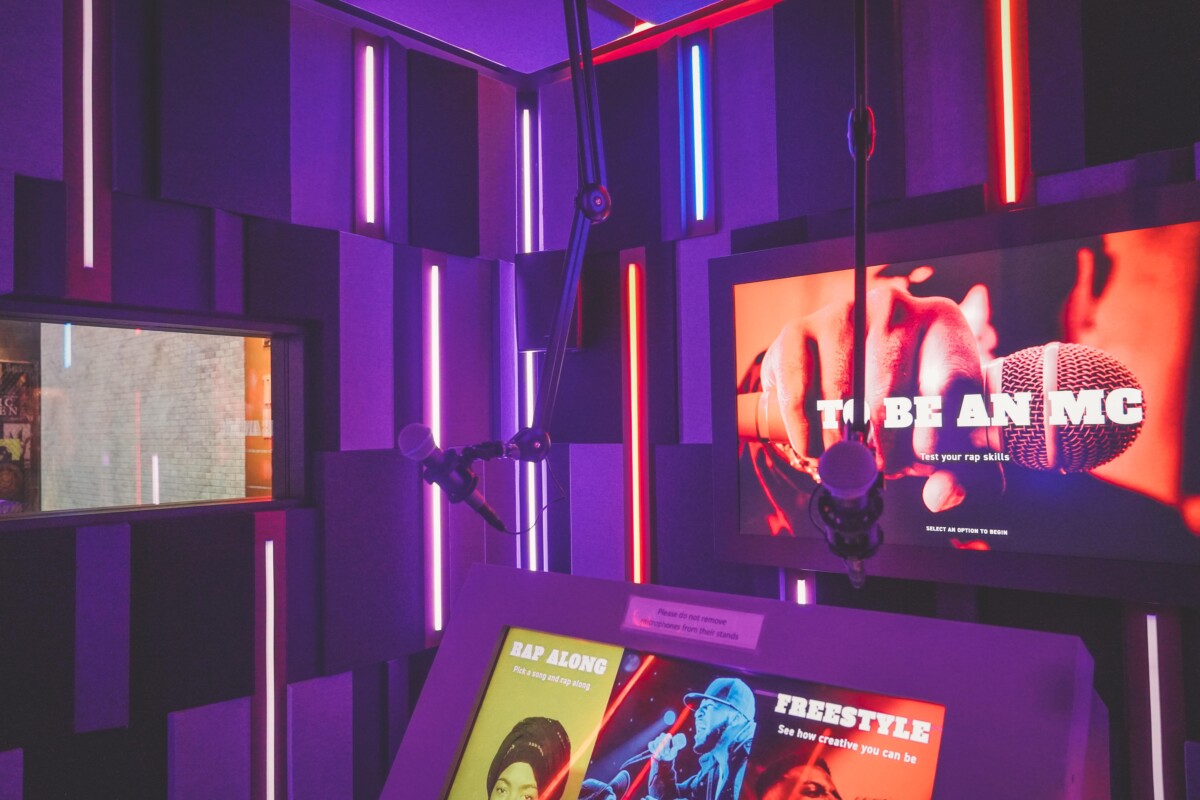 An art museum variation of marry, kiss, cliff. Choose an exhibit. Ask your partner to pick one piece of art they would buy and take home if they could, one that they would return to see in the museum but not necessarily take home, and one that they would erase from the gallery. Don't touch the art at any point during this conversation – this is just a fun discussion topic!
Get the audio tour (if there is one).
Engage with the interactive exhibits.
Use "I feel" sentences when describing artwork or displays. Don't tell a person how they should feel on a museum date, but do share how you feel!

What are your top tips for going on a museum date? Have you ever been on a museum date? Let me know in the comments below! As always, I love hearing from you.