Pho Ca Dao is one of the most popular restaurants in OKC's Asian District.
I enter a small, window-heavy building lit by soft orange bulbs. The walls are plum colored, spotted with small frames. The tables are clear and minimalist. The seats are thin.
Like most strip mall eateries, Pho Ca Dao is an unfussy, hole-in-the-wall joint. Style is swapped for substance.
But don't let the exterior fool you. OKC always delivers good food.
The Asian District, fondly known as "Little Saigon", is defined by its large Vietnamese population. In 1975, after the fall of what's now Ho Chi Minh, thousands of refugees found a home in Classen Boulevard.
Today, the area is a hub of shops and eateries. It's a thriving community transformed by 20th-century struggles.
If you're spending a long weekend in Oklahoma City, try to add the Asian District to your itinerary (the food alone is worth a nighttime stop).
Where To Eat In The OKC Asian District?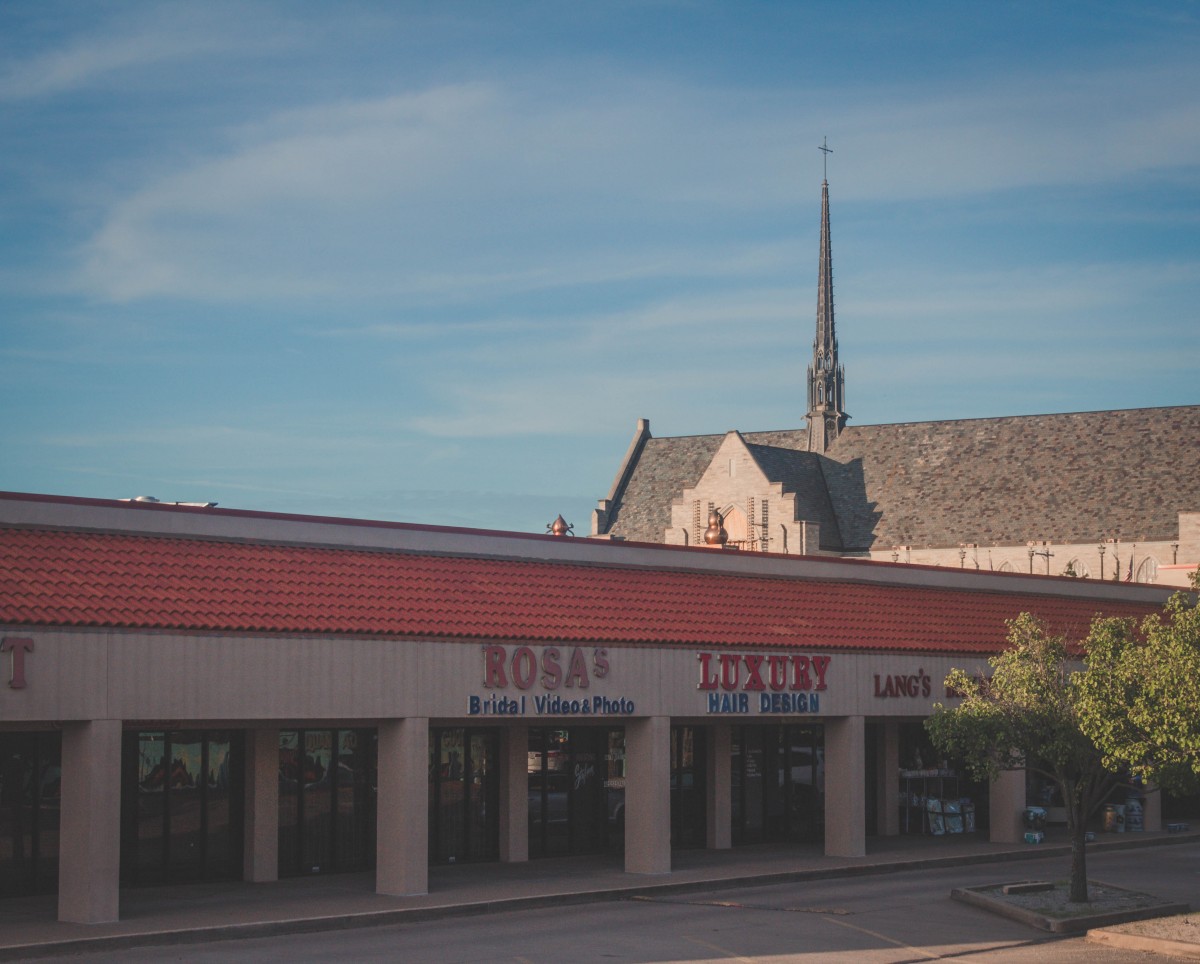 Pho Ca Dao's specialties are served in deep white bowls. Order the large. You won't regret it.
The classic broth, beef-bone infused and homemade, is distinctly flavorful (according to a friend, at least). But I arrived in the OKC Asian District with a different menu item in mind: vegan pho.
Pho Ca Dao's vegan pho is mushroom-based, textured by a squeeze of lime and fresh veggies. It's paradise on the tongue, warm and rich in zest.
The restaurant is also one of the few places in OKC's Asian District that accept card. Most local spots around town are cash-only.
A few other stops include:
Pho Cuong Restaurant: A spice-scented cafeteria known for its broths with a kick.
VII Asian Bistro: Date-night dining offering a mix of Vietnamese and Chinese dishes.
Lido: A hard-to-categorize restaurant (Chinese, Vietnamese, French) with decent soups.
Things To Do In OKC's Asian District
Intent on working off a few calories, I decided to explore the rest of OKC's Asian District on foot. By late evening, the area was crowded. Storefronts were hidden behind groups of students lolling by the sidewalk.
Most were laughing. A few were chuckling. But all were smiling.
Then again, who wouldn't be happy after a warm bowl of pho?
Military Park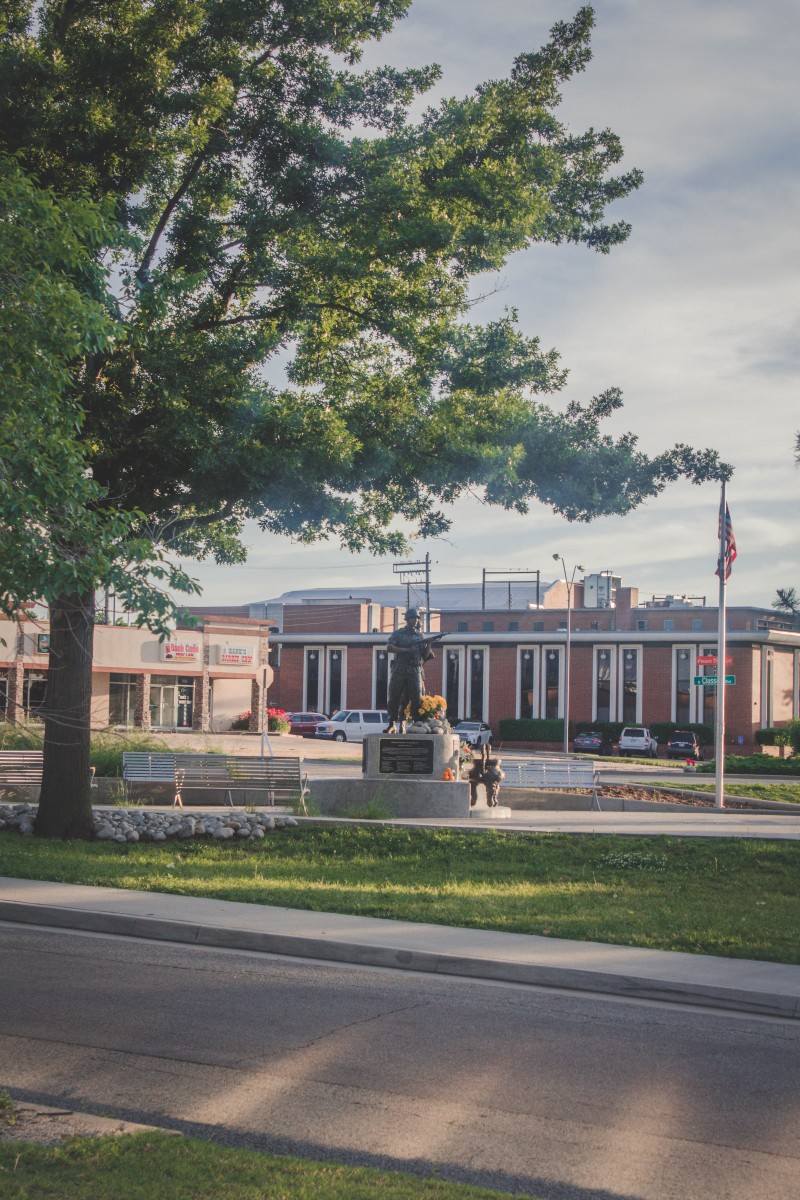 Military Park, a 1.8-acre green space in the heart of OKC's Asian District, is a quiet place to relax and watch the sunset.
The first thing you'll notice is Brothers In Arms, a bronze sculpture by Thomas J. Warren. The statue, an American and South Vietnamese soldier standing back-to-back, is the physical embodiment of the phrase "I've got your back."
It's one of those pieces that tells a story of a thousand words through shape alone.
Milk Bottle Grocery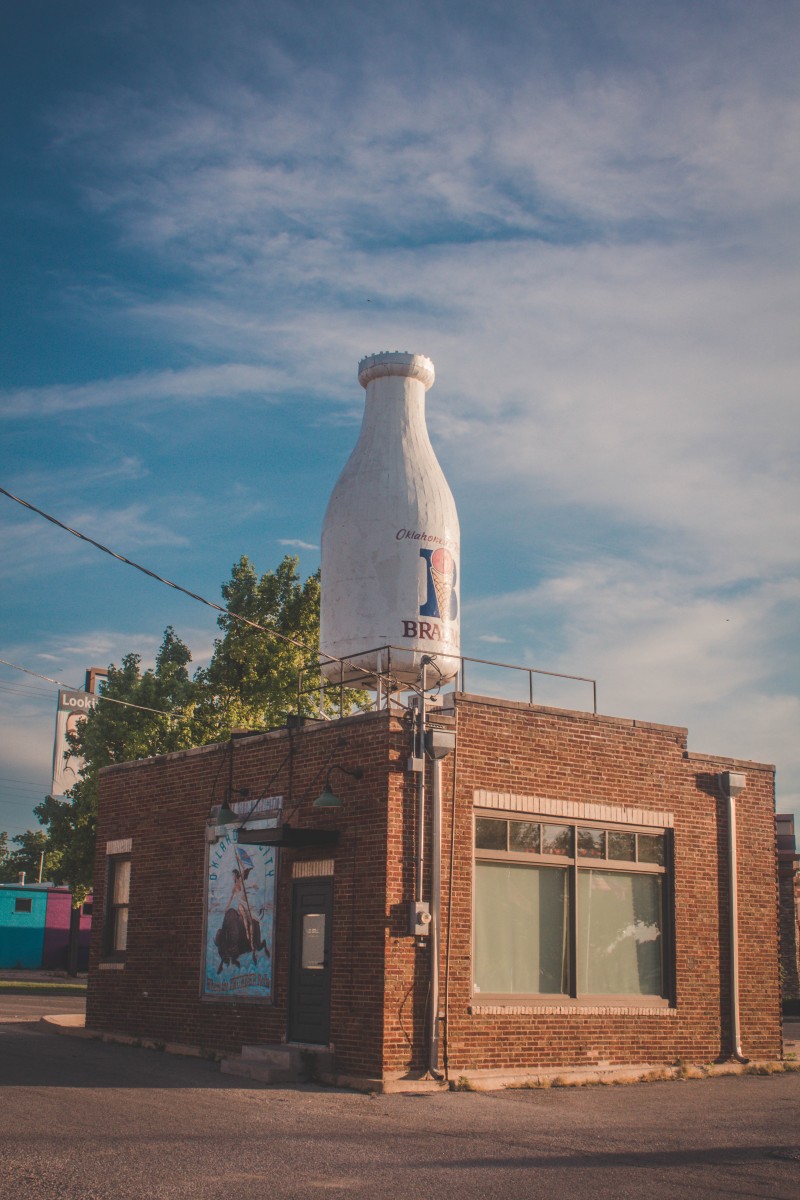 Across from Military Park is Milk Bottle Grocery, a former dairy ad dating back to the 1940s.
Set in a unique triangular building, once located along a stretch of Route 66, Milk Bottle Grocery is now a quirky bare-bones structure.
Stop by for a quick photo-op if you're driving through OKC's Asian District.
The Gold Dome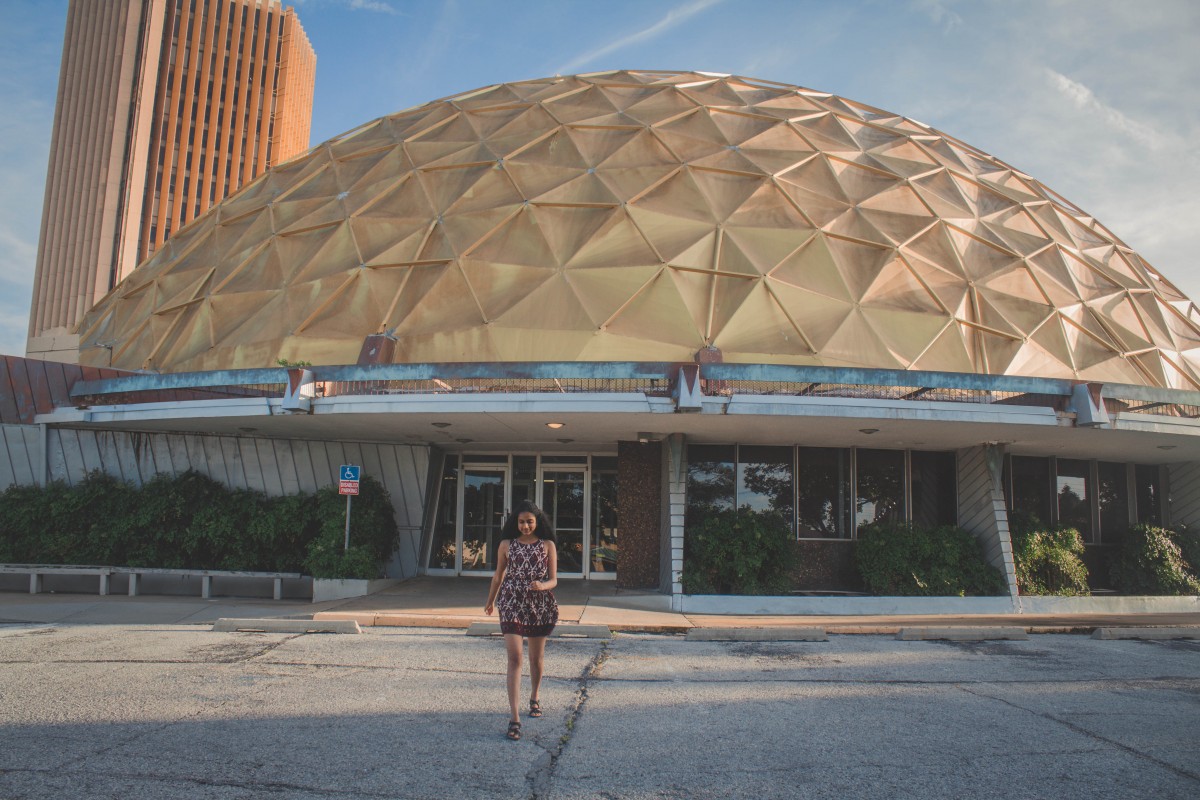 With a gold-colored top and geodesic design, The Gold Dome has always been an Oklahoma City icon.
Inspired by Buckminster Fuller's futuristic style, the Gold Dome was originally a bank (hard to believe, I know). Over the years, it's shifted jobs – working as a temp office space and even events center.
Now, the historic landmark is badly broken. The roof is damaged and the space is up for sale.
But if there's one thing OKC's Asian District is good at, it's making the best of things. So I know, in time, the area will make the best of the Gold Dome.
Did you enjoy this guide to OKC's Asian District? Have you ever visited OKC's Asian District? Have you ever visited Oklahoma? Let me know in the comments below!
Disclosure: My trip to Oklahoma City was in partnership with VisitOKC, but all thoughts and opinions are my own.