A few weeks after my first trip to Oklahoma City's Plaza District, I find myself on Northwest 16th Street for a second time.
16th Street is all things vibrant. The road bisects a strip of entertainment venues, boutiques, and restaurants.
Pastel walls. Color-washed displays. Busy sidewalks. The Plaza District is classic Oklahoma City.
As I hop back-and-forth across the lane, I want to still this moment, this scene, this timestamp forever.
On the surface, exploring the Plaza District doesn't sound like much. It's a commercial neighborhood, a hub of shops and cafes. But dig a little deeper and you'll see this small space captures OKC's creative spirit.
Where To Shop In The OKC Plaza District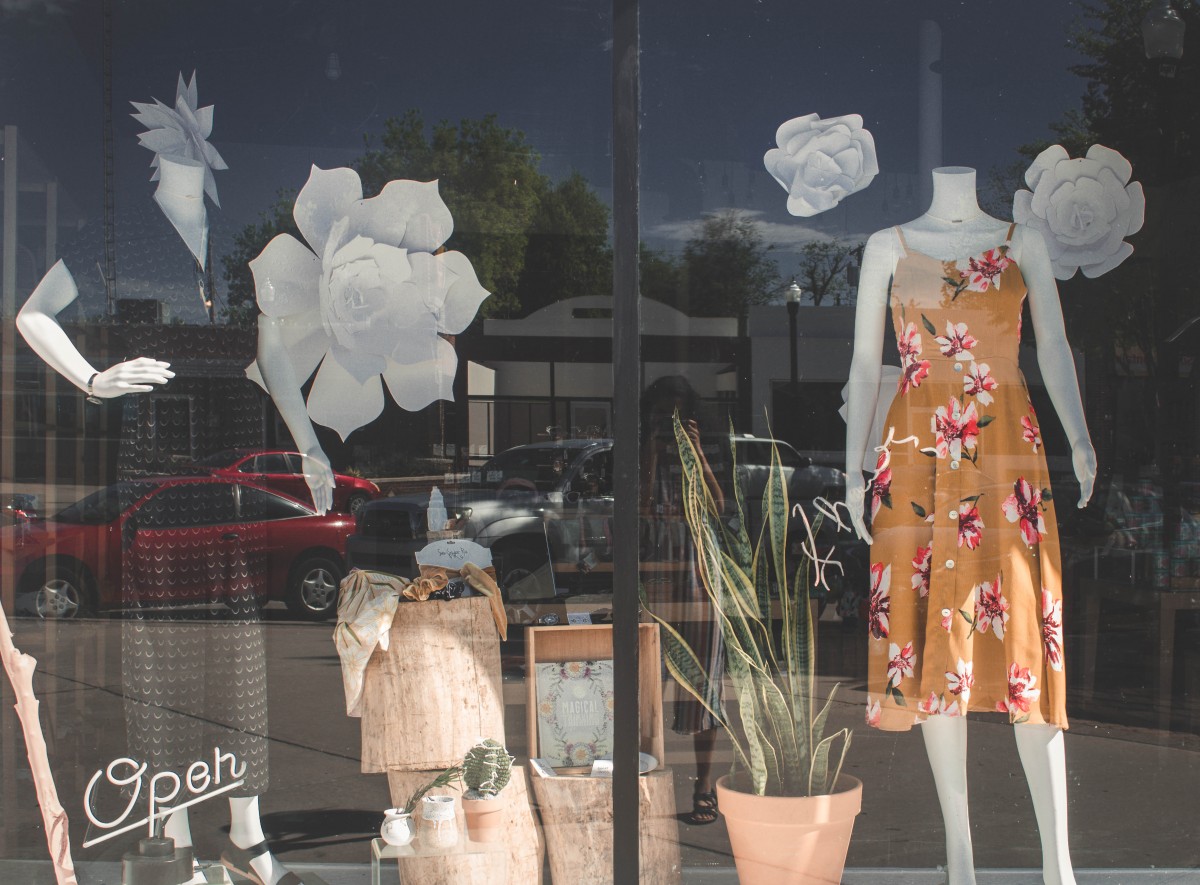 Steeped in an indie ethos, The Plaza District's shopping scene sets a boho vintage tone. In this OKC pocket, you'll find everything from Western-style trends to flower child approved collections.
Out On A Limb
Fashion and mysticism come together in Out On A Limb, a quirky boutique that's pure magic.
Solare
Part apothecary, part wellness center, Solare masterfully curates mindfulness. Go here if you're planning a self-care day.
Folk.Life
Knick-knacks. Funky Art. Cotton blouses. Folk.Life's offbeat gift shop is a popular spot for good reason.
Dig It
A free-spirited boutique in tune to counter culture.
Bad Granny's Bazaar
The name says it all. Bad Granny's Bazaar is a consignment shop with a distinct attitude. I walked in after seeing the map apparel (dresses made from actual maps) and ended up spending hours looking through all the retro curios (no regrets).
BY.E
Clearly defined spunky fashion set in an open space (stop by for the best views of The Plaza District).
Where To Eat In The OKC Plaza District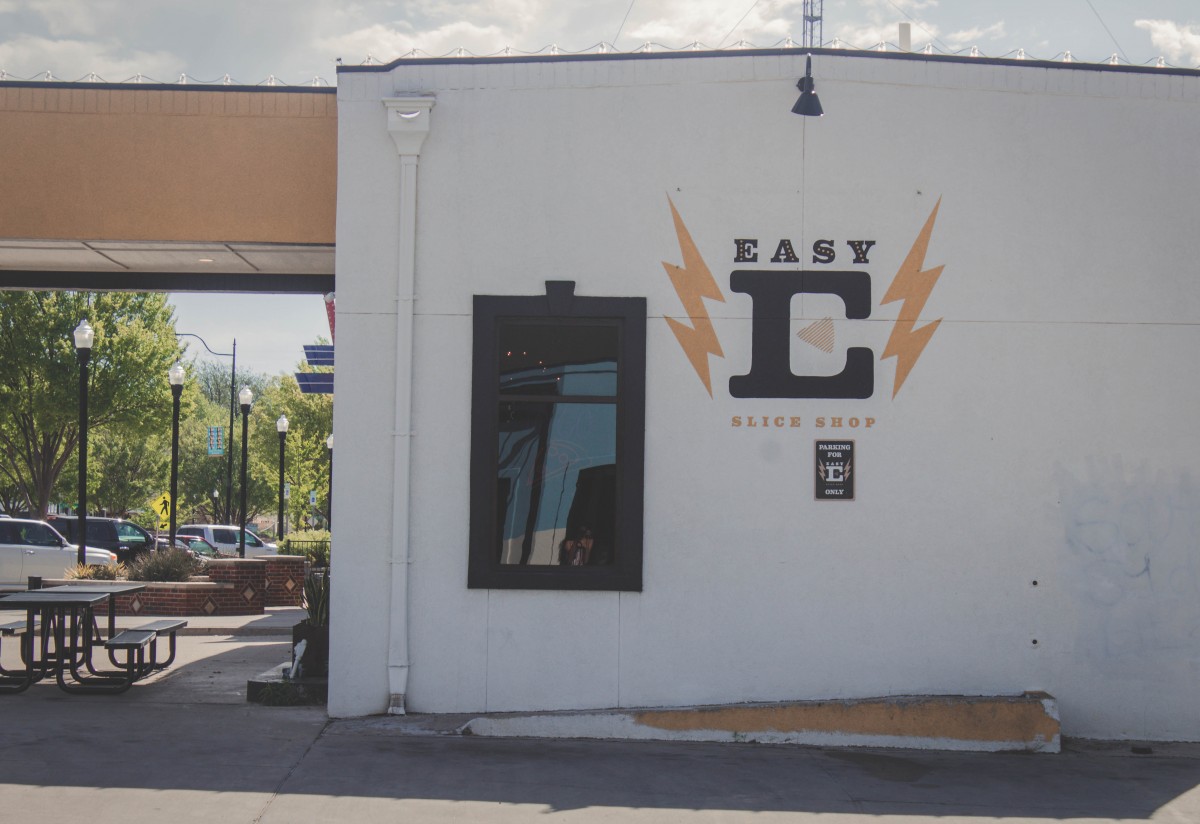 I fell in love with OKC's food scene quickly. There's an immense vegan culture here and an appreciation for experimental styles that I don't see all too often while traveling the South.
OKC feels like another world sometimes. The city has this insane ability to transport you anywhere (and everywhere).
The Plaza District serves up mostly all-American food with a creative twist.
Maples Barbeque
Come for the meat, stay for the sides. Maples Barbeque's brisket by the pound is an eye-catching offer, but the real sweet deal is the custard mac n' cheese.
Empire Slice House
Standard take-out pizza boasting witty names (Fungus Among Us is worth it for the truffle oil alone). Order to-go for a night in at your hotel.
The Mule
Vegetarian-friendly Plaza District hotspot. If you're visiting on a Sunday, get the Green Chili Hash vegan style (I'm starting to become one of those avocado loving millennials – *blush*). Your mouth won't regret it.
The Pritchard
Small plates. Big flavors. Chic setting. Chef Shelby Sieg knows how to make Brussels right (though I can say the same for everything else on The Pritchard's menu). She's also a pastry chef at heart so save room for dessert.
Aurora
My dad loves to make banana pancakes Sunday mornings. It's a weekend staple at my parent's house so I hate ordering it anywhere else, but Aurora's does the dish justice. It tastes just like home. Start with drip coffee and breakfast pancakes. Alternatively, grab the vegan tacos.
Roxy's Ice Cream Social
Oklahoma chain with a funky yellow theme. Old-school ice cream (great vegan options as well) coned out against an Instagrammable backdrop.
Things To Do In OKC's Plaza District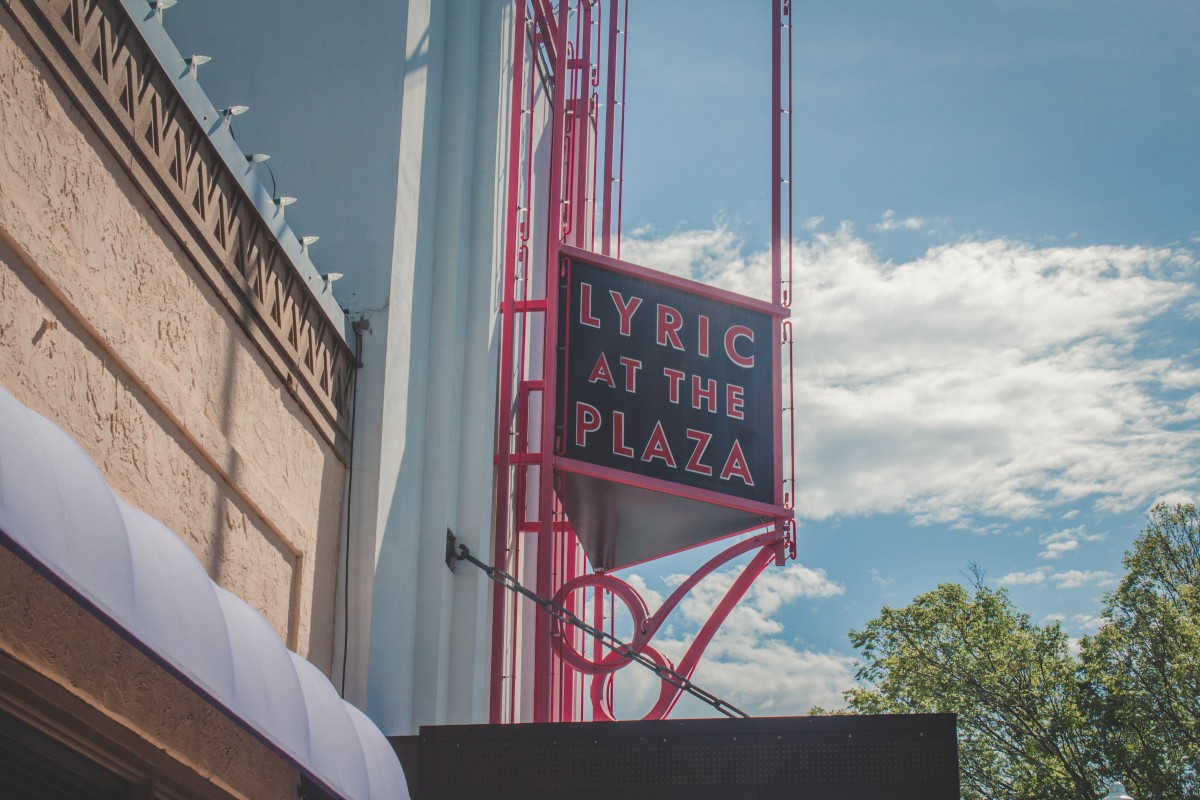 Snug between shops and eateries are dozens of local-approved OKC entertainment spots. Even though most of the main attractions and museums (the National Cowboy Museum & Western Heritage Museum is a personal favorite) are further away, there's a breezy, light-hearted vibe in the Plaza District that spells calm (in all caps).
Catch A Show At Lyric
Lyric At The Plaza is so much more than a pop of red in The Plaza District (though I am in love with the sign). It's an ode to the arts – a professional theatre that quickly gained national recognition for its stellar performances.
Attend An Improv Special
Friday and Saturday nights, OKC Improv hosts a local comedy show that will leave you laughing till your belly hurts.
Stretch And Relax With Some Yoga
When I first arrived in The Plaza District, I couldn't help but notice dozens of people, with bright, bubbly faces, lingering by Yoga Lab. Class had just ended, but the day had just begun. At $6 per person, YogaLab is one of the most accessible studios in OKC. YogaLab goes back to yoga's roots – spiritual minimalism – in both style and structure. Classes are 60 minutes long and walk-ins are warmly welcomed.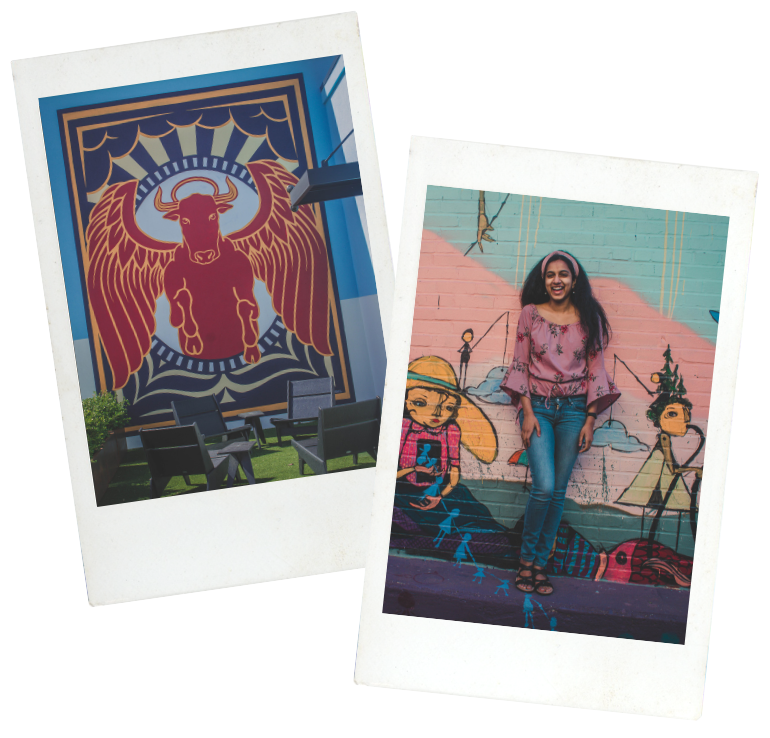 Check Out The Plaza Walls
Oklahoma City's street art scene blew me away again and again and again. And then I saw the Plaza Walls and my eyes widened and my jaw dropped to the sidewalk. The Plaza Walls are more than colorful. They make up a public art project, transforming a low-lit alley into a creativity-sourced attraction. Walk around. Explore the back street behind Thrive Mama boutique. Repeat. The murals here constantly change so you'll always discover something new and beautiful.
Attend Live On The Plaza
Live On The Plaza, a local event that occurs second Fridays, molds the already-bustling Plaza District into a booming space. To be honest, this is the real reason I'm back in OKC. Live music. Late-night shopping. Art shows.
I'm obsessed with OKC's creative energy. As I hop back-and-forth across 16th street, I want to still this scene, this timestamp forever.
But even before pulling out my camera, I know I can't do this moment justice.
And somehow, that's okay.
Did you enjoy this post on things to do in The OKC Plaza District? Have you ever visited OKC's Plaza District? Let me know in the comments below!
Disclaimer: My stay in OKC was hosted by Visit OKC, but all thoughts and opinions are my own!