How to make the most of your one day in Animal Kingdom.
Animal Kingdom was the last of Orlando's Disney parks to open but it's also the biggest. The green studded, tree tangled landscape spans over 500 acres. It's a ride-injected romp that strikes a middle ground between Epcot and Magic Kingdom.
The day I visited was humid. My hair stretched out like a slinky under a morning that brought sticky heat and an afternoon that poured rain. It's crazy to think that Animal Kingdom has only been open for twenty years. The winding paths and thick trunked trees make it feel older – more ancient.
But if you're looking to spend 24 hours in (the very new) Animal Kingdom, here's my one day in Animal Kingdom itinerary and travel guide!
One Day In Animal Kingdom Travel Guide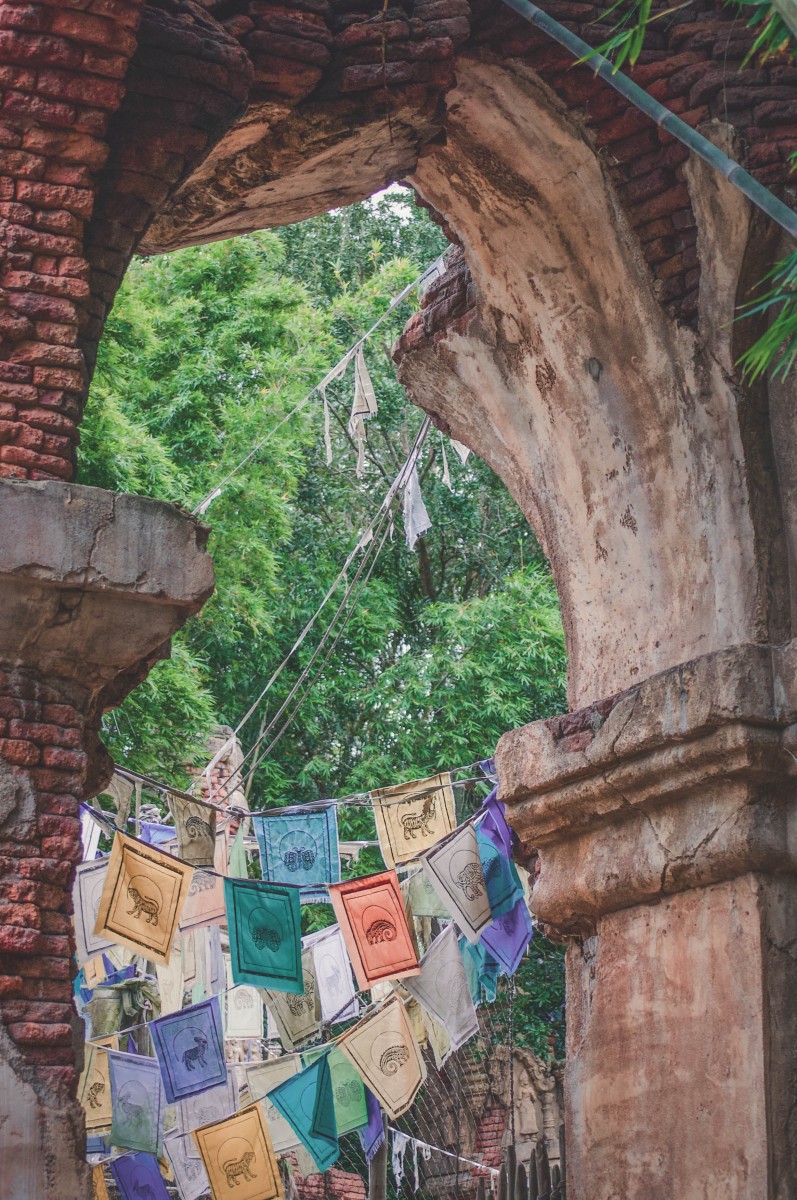 About
Just ten minutes away from Magic Kingdom is Animal Kingdom, a wildlife expansive vision home to 1,700 animals, most of whom you'll pass by via Kilimanjaro Safari. Like most good theme parks, Animal Kingdom's magic lies in the small details – the clockwork sound of birds and carved up ears and snouts.
The rides pulse fast. And the shows bring crowds. I can't speak to the authenticity of the street performances, except for one – Bollywood Beats, a mishmash of Bollywood and Bharatanatyam dances, blender-churned into one upbeat, fast-paced performance by non-Indian dancers. It wasn't offensive (in all honesty, it was comically entertaining and a great workout if you dance along). It was just Disneyfied.
Travel Tips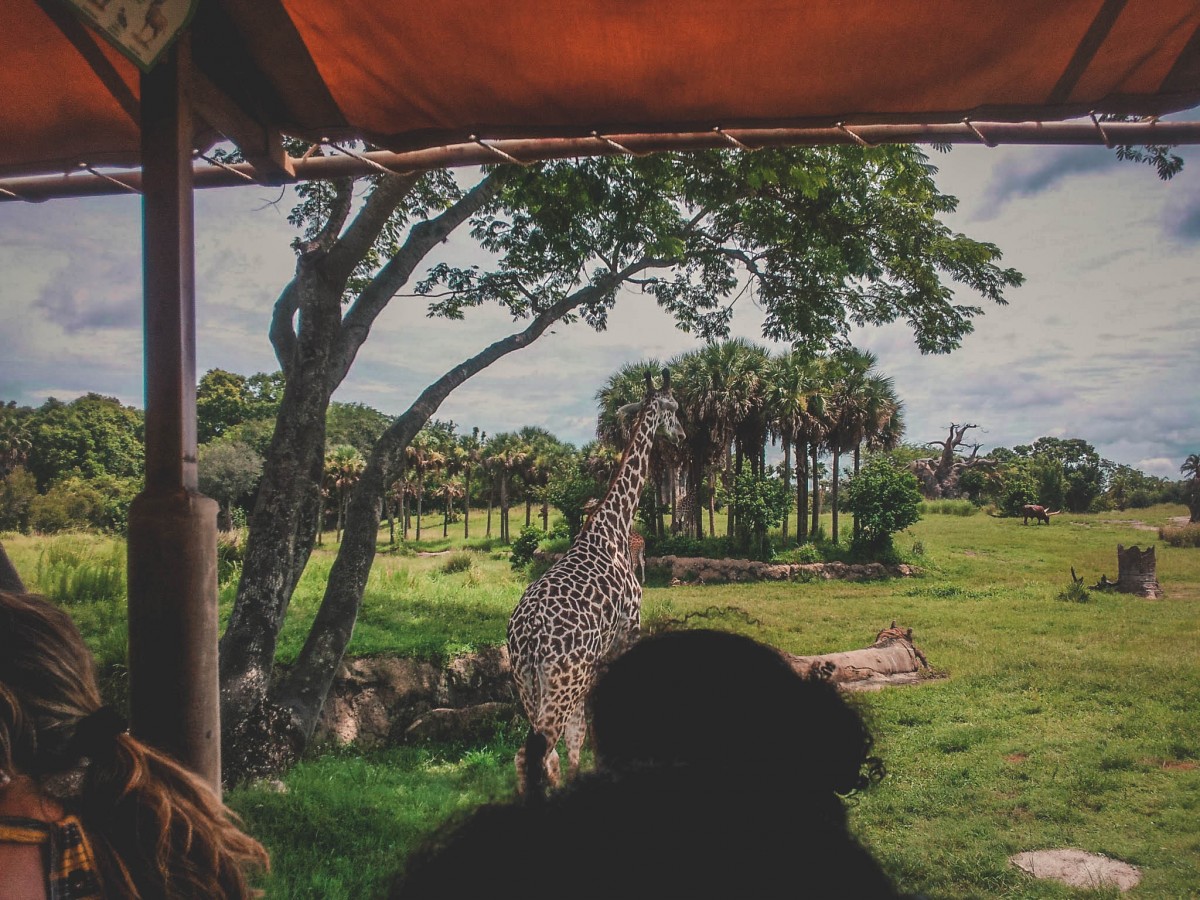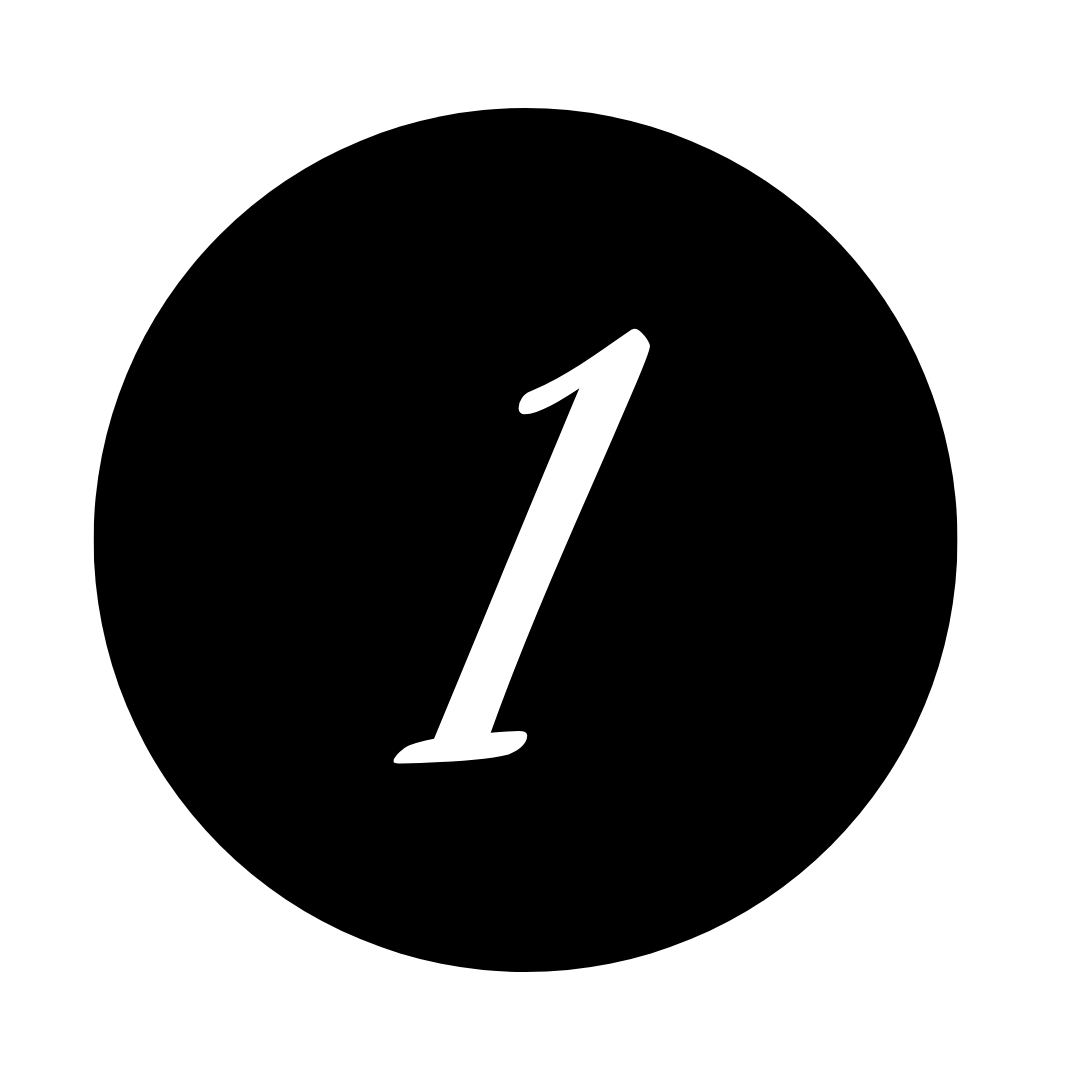 Standard parking for Animal Kingdom is $25 a day. If you're planning on visiting for multiple days, it may be worth it to stay at one of the Animal Kingdom hotels (discount parking plus extra magic hours). But if you're wandering around for a few hours, make sure to budget for the additional expense.
Arrive at the iconic Animal Kingdom entrance 30 minutes early (8:30 AM versus 9 AM). This is one of my favorite parks to visit in the morning because you're situated in The Oasis, a fanned-out attraction unto itself. The Oasis, a relaxing way to set the mood for a slow-churning day in Animal Kingdom, is defined by its tall shaded paths and trickling waterfalls.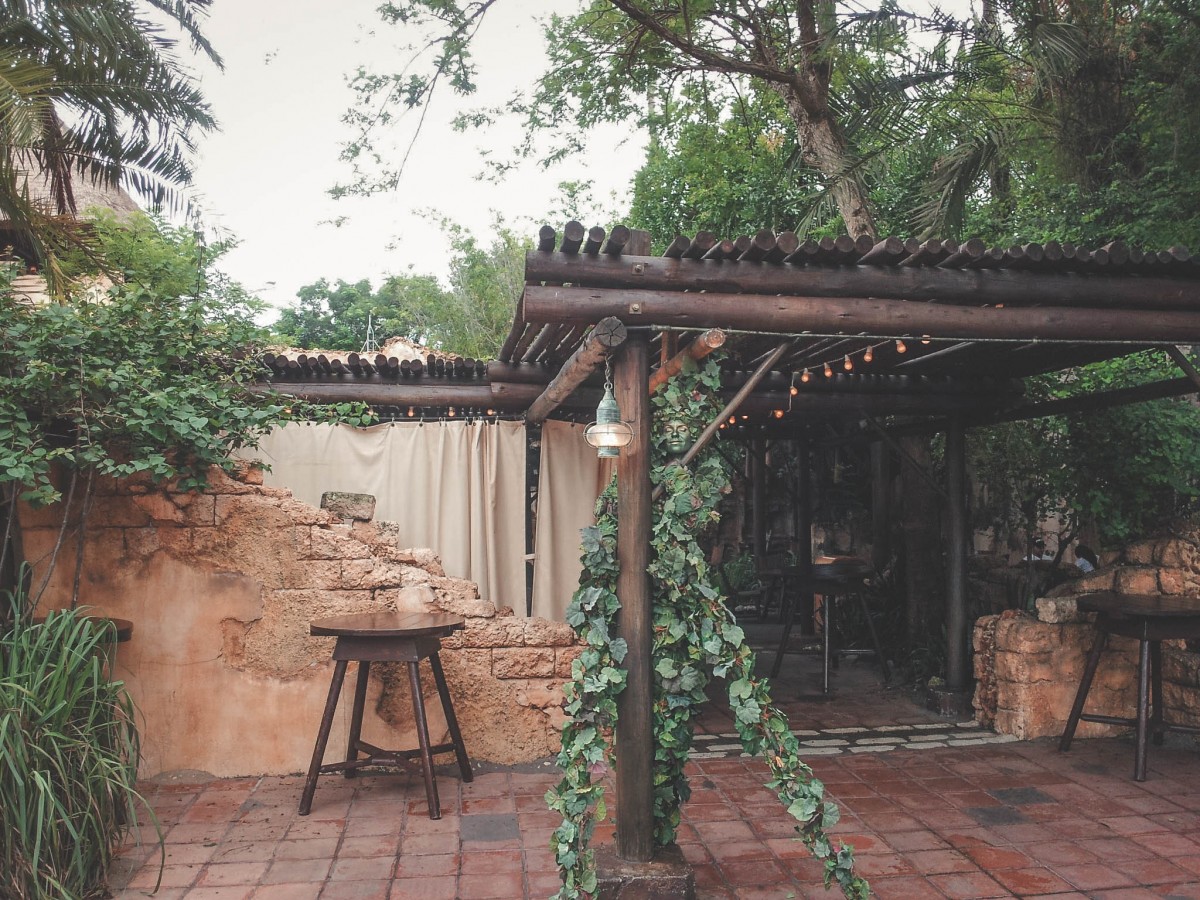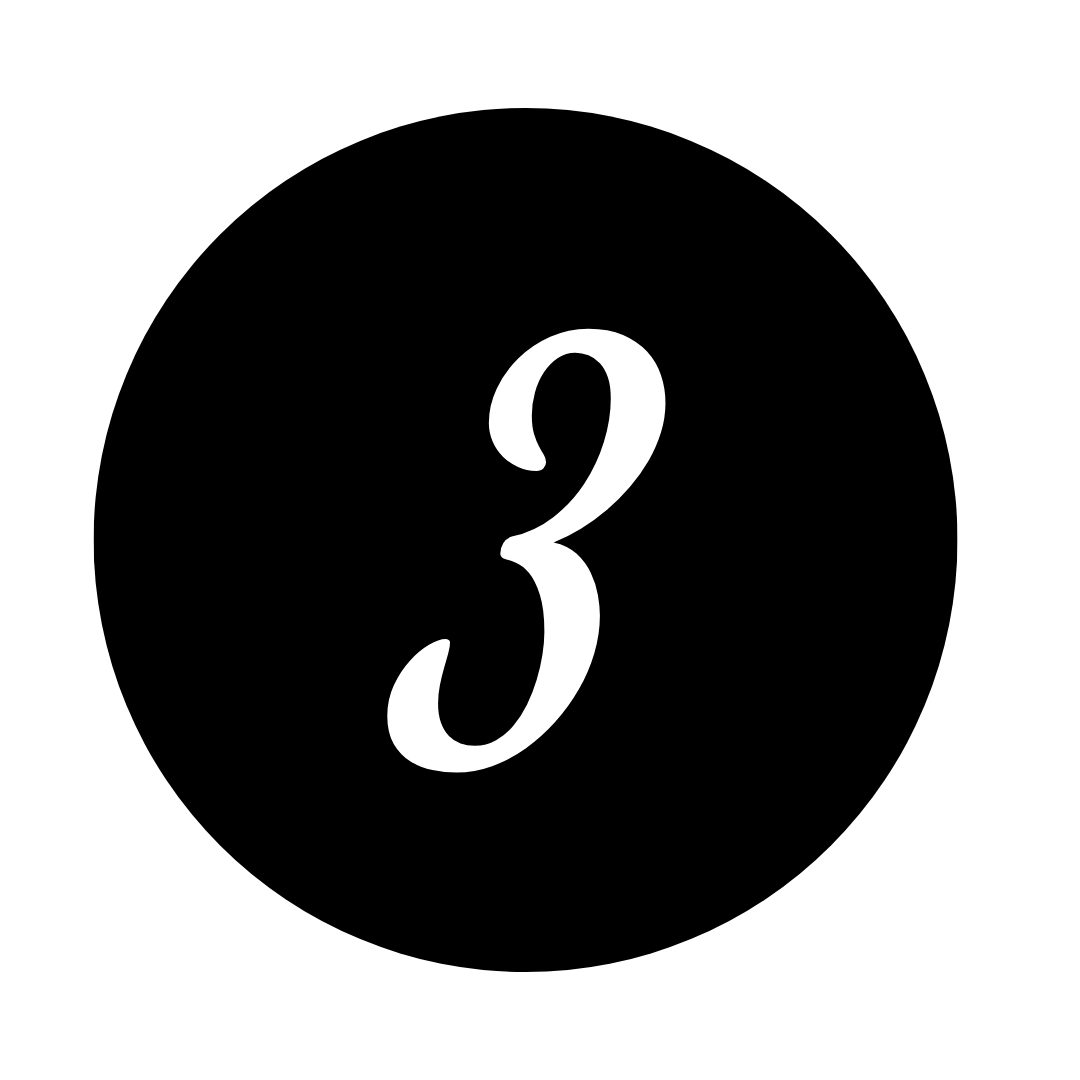 Even though every Disney World ticket comes with access to Fastpass+ (if you're new to Fastpass+ and the benefits, you can read all my advice in the tips section of my Magic Kingdom itinerary), if you're not big on thrill rides, you don't really need to use Fastpass+ during your one day in Animal Kingdom (with the exception of Kilimanjaro Safari and Flight Of Passage).
And if you're looking to save more time (and aren't too worried about being split apart from your group), use the single rider line.
Where To Eat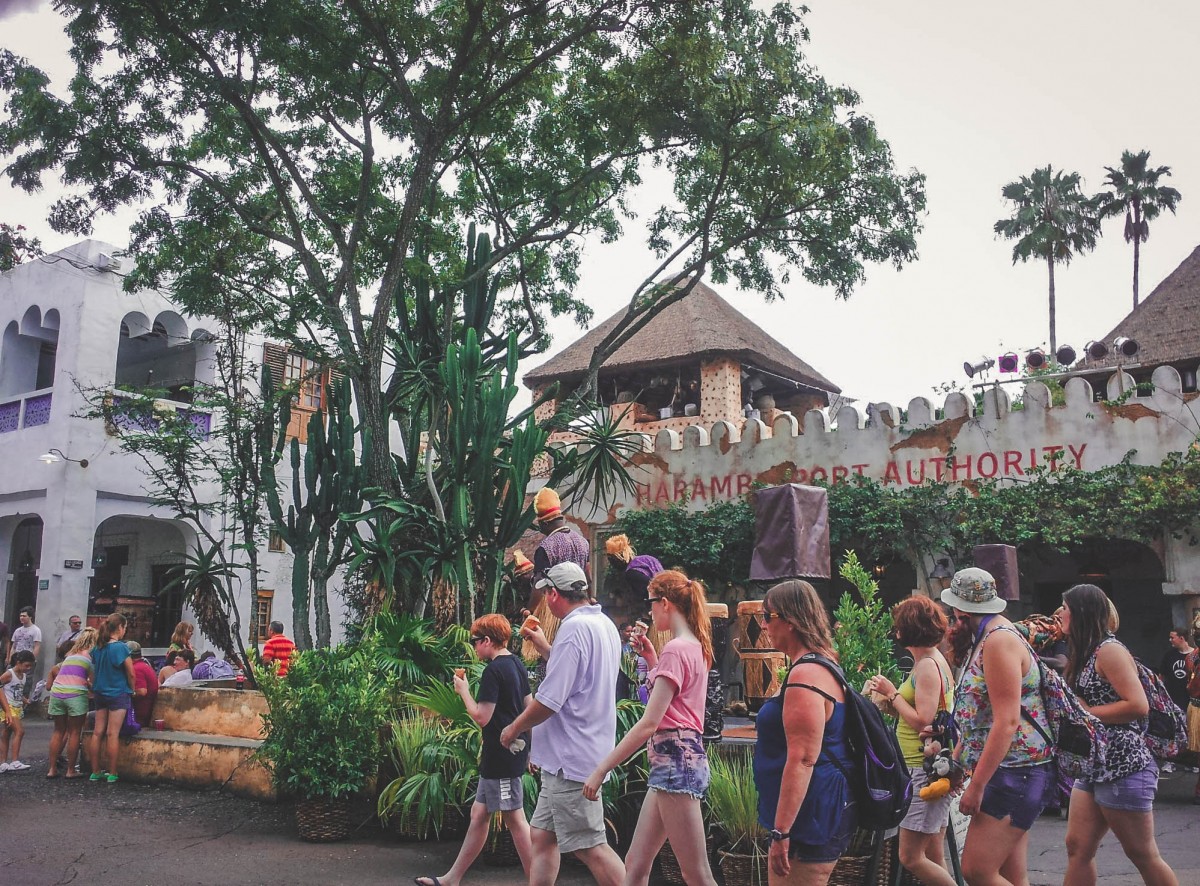 Here's where to eat during your one day in Animal Kingdom:
Harambe Market: A hidden open-air option in Animal Kingdom. The menu is decent: gyros, ribs. And like a lot of eateries in Animal Kingdom, it's old-world Africa-inspired. But the food's spices and flavors are watered down for an American (or picky kid's) palate.
Mr.Kamal's: It's the dipping sauces that make Mr.Kamal's fries interesting. This snack kiosk used to be known for its signature potato dish (a mix of cool topped spice) which has since been replaced by something that's equally filling (but played safe in terms of flavor, a recurring theme at Animal Kingdom).
Satu'li Canteen: Healthy food bowls you won't regret trying.
Tamu Tamu Refreshments: Four words. Pineapple Dole Whip Cup. Enough said.
Yak & Yeti: Ambiance-rich sit-down eatery with Asian fusion meals. You can order ahead via the Disney Experience app.
P.S. These are all budget-friendly, quick service locations.
Top Attractions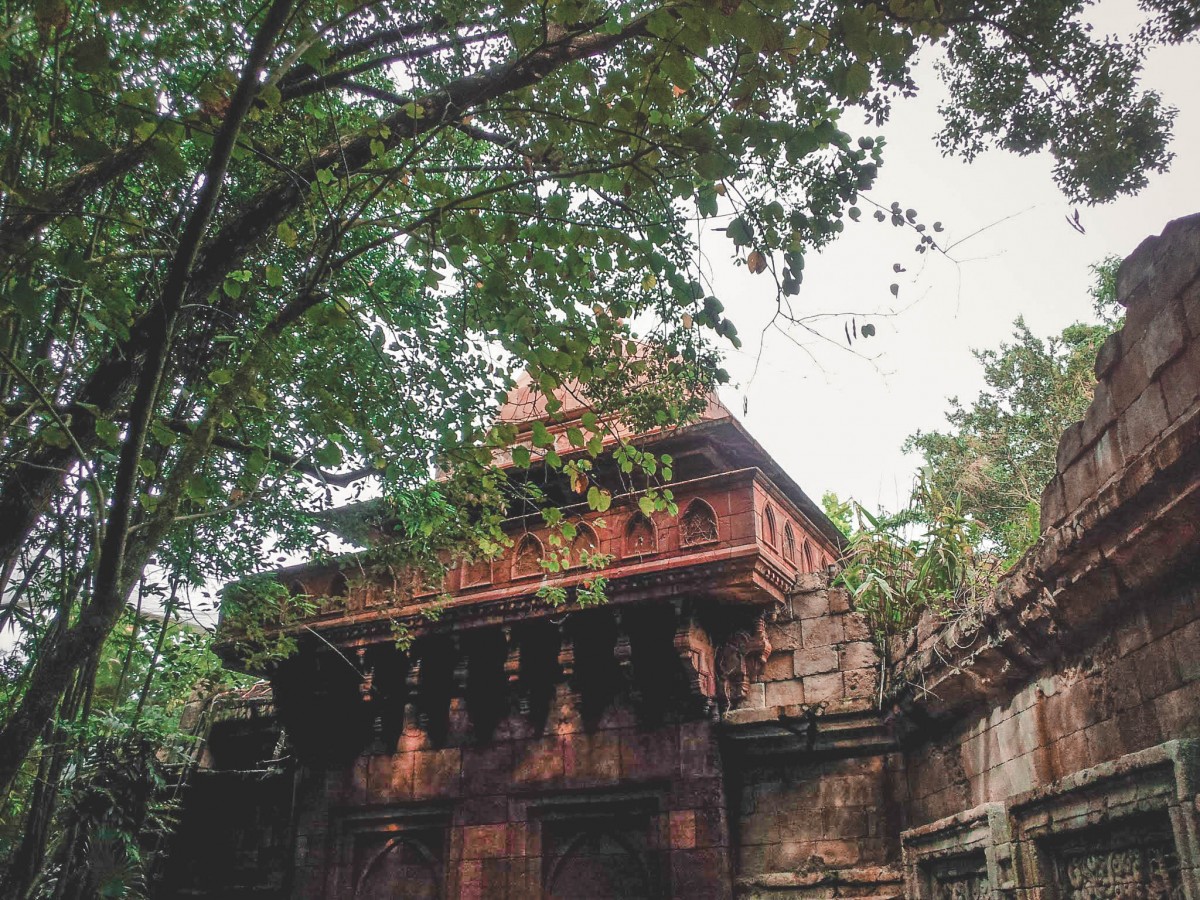 These are the top seven attractions in Animal Kingdom. Unlike Magic Kingdom, it's absolutely possible to do all of them in one day (in fact, we recommend riding Kilimanjaro Safari twice)!
Avatar Flight Of Passage: Flight Of Passage sits somewhere in between Soarin' and Universal's Harry Potter And The Forbidden Journey. And I'm here for it.
Dinosaur: Animatronic dinosaurs that pop up under the set of a dark ride.
Expedition Everest: the moment I saw this rollercoaster move backward (yes, backward), I knew there was no way I'd ever step in line for it. But it's said to be one of the best (and most well-loved) thrill rides in the park.
Festival Of The Lion King: a visually stunning performance tribute to The Lion King
Finding Nemo The Musical: a puppet-centered short-form Finding Nemo musical with original songs that make the experience more than worthwhile.
Kali River Rapids: you'll want to stand in line for this tame-dropped water ride (the views while waiting are gorgeous and reason enough to visit).
Kiliminjaro Safari: hands-down the best part of Animal Kingdom. I'll shout it from the rooftops and yell that phrase again. This is a once-in-a-lifetime Disney safari experience.
One Day In Animal Kingdom Itinerary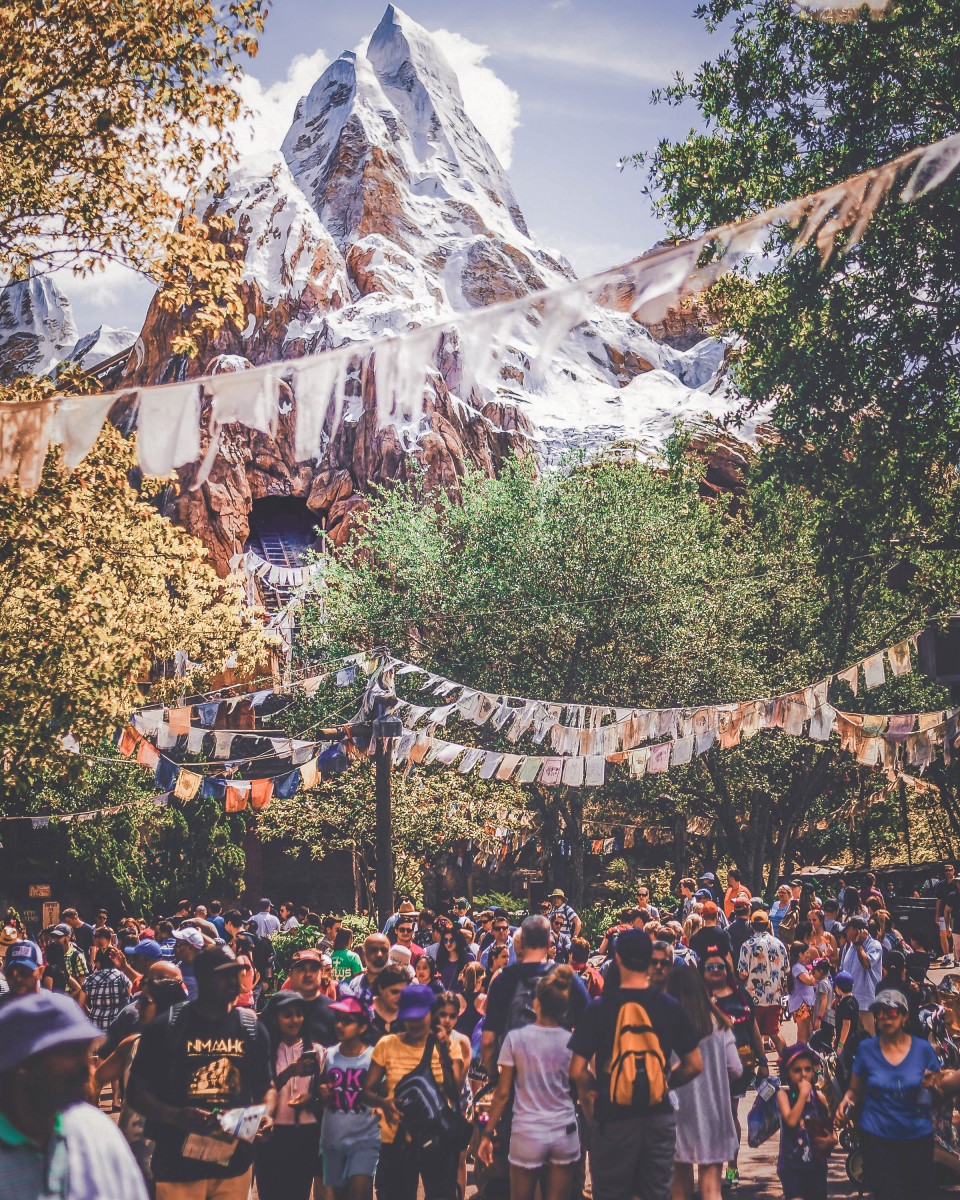 On a hot day that seems even hotter next to sweat-dewed plants, I arrive at Animal Kingdom. The crowds have already trickled in. But I know visiting early is going to be worth it.
A little past 8:30 AM, we're swept up by a tropical undercurrent that feeds into views of spoonbills and anteaters.
The Oasis is set up like a zoo pushed into 3D view. There are plaques between the tiny alcoves and jabs of rock. There's a rope bridge that carries you into a cool dark semi-lit cave.
I forget that I'm supposed to be waiting.
Start Your Morning At Kilimanjaro Safari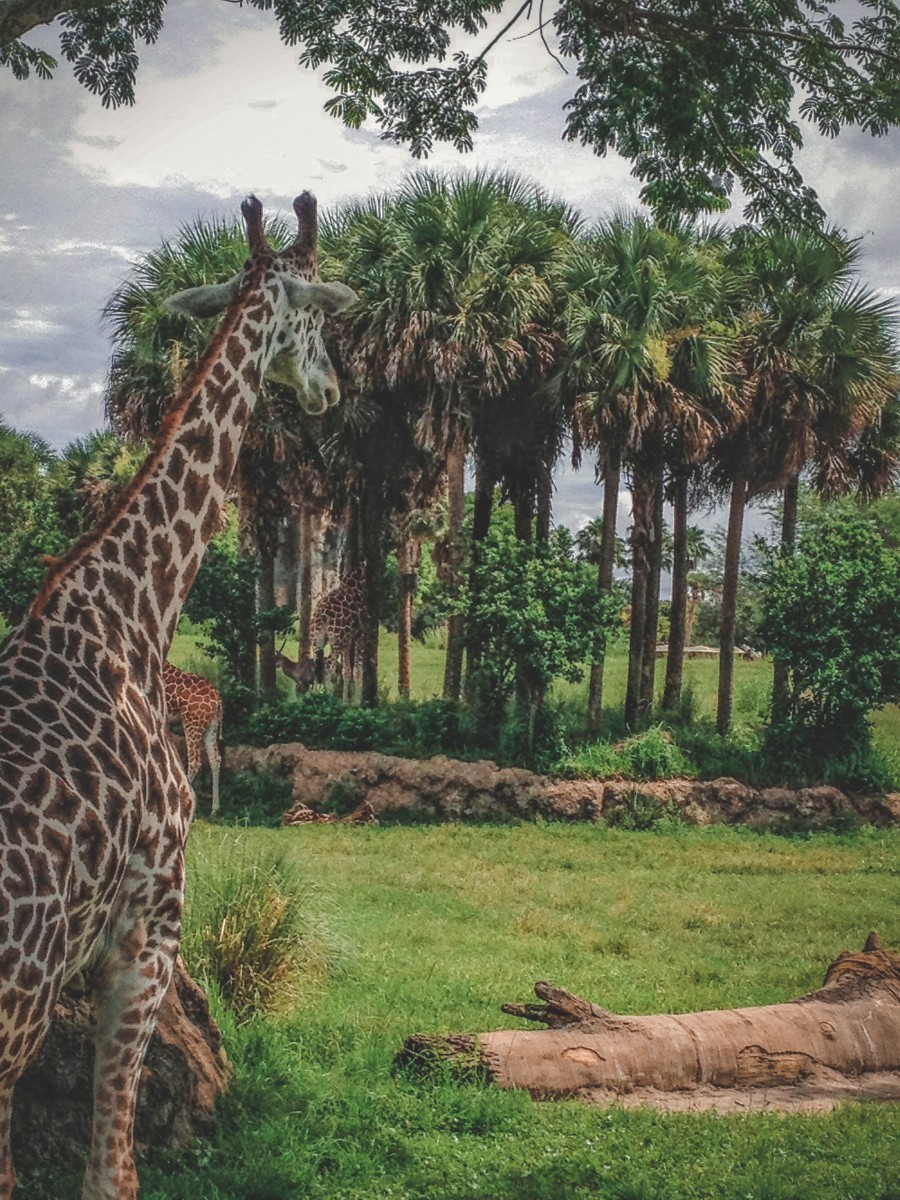 Kilimanjaro Safaris is our first stop. It's quite a distance from The Oasis but worth a beeline trek.
During the morning, when the weather fares a few drops cooler, the animals are more active. So, after waiting in line, I hop onto a safari truck and head out across a recreated savannah, where giraffes and hippopotamuses and elephants and rhinos laze and graze under the Florida sun.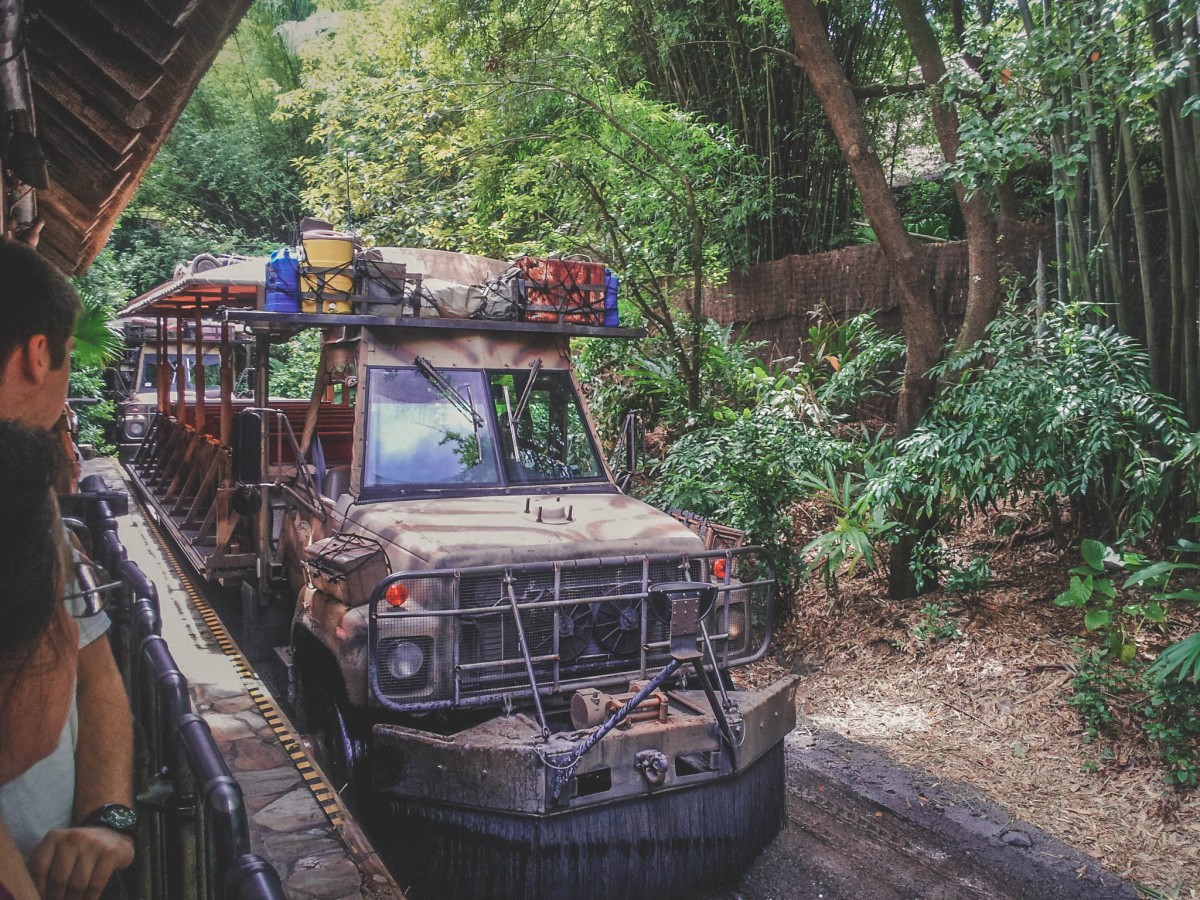 There's a guide who narrates the entire journey, but under the spell of wildlife, his words become one hum (whoops. sorry). The ride is bumpy but my senses (apart from sight) are tuned out. I don't notice.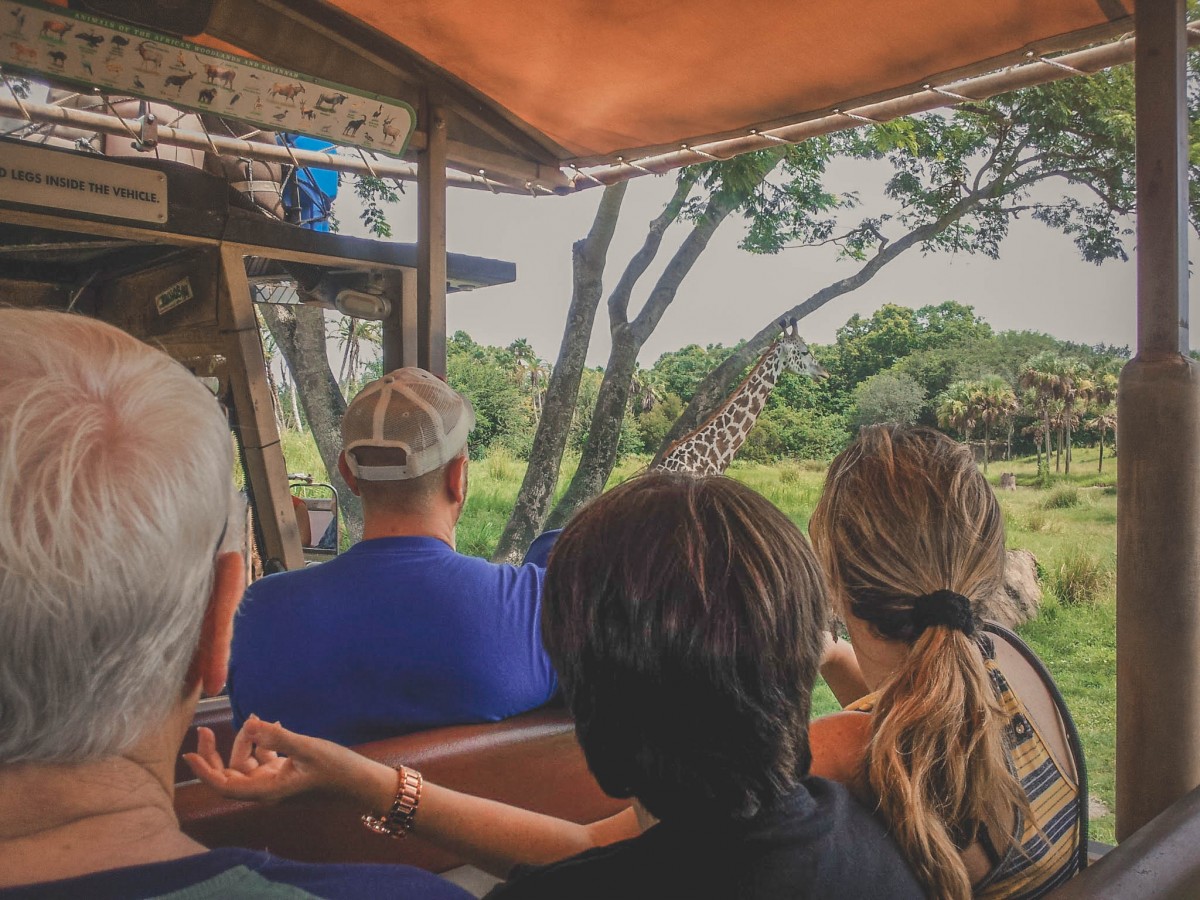 If you only have room for one ride in Animal Kingdom, make it Kilimanjaro Safari. It's a favorite of many (and we're riding that bandwagon, or umm safari truck, too).
Walk Along Gorilla Falls Exploration Trail
After I get out of the Kilimanjaro Safari vehicle, I notice my legs are tied up in knots.
Gorilla Falls Exploration Trail is one of the best places to stretch your legs in Animal Kingdom. At a surface level, it's a Disney-touched zoo. But it's so much more than that. Gorilla Falls is a 20-minute self-guided immersive experience that pushes the traditional definition of a zoo (and like most Animal Kingdom attractions, the focus isn't the animals, it's conservation awareness).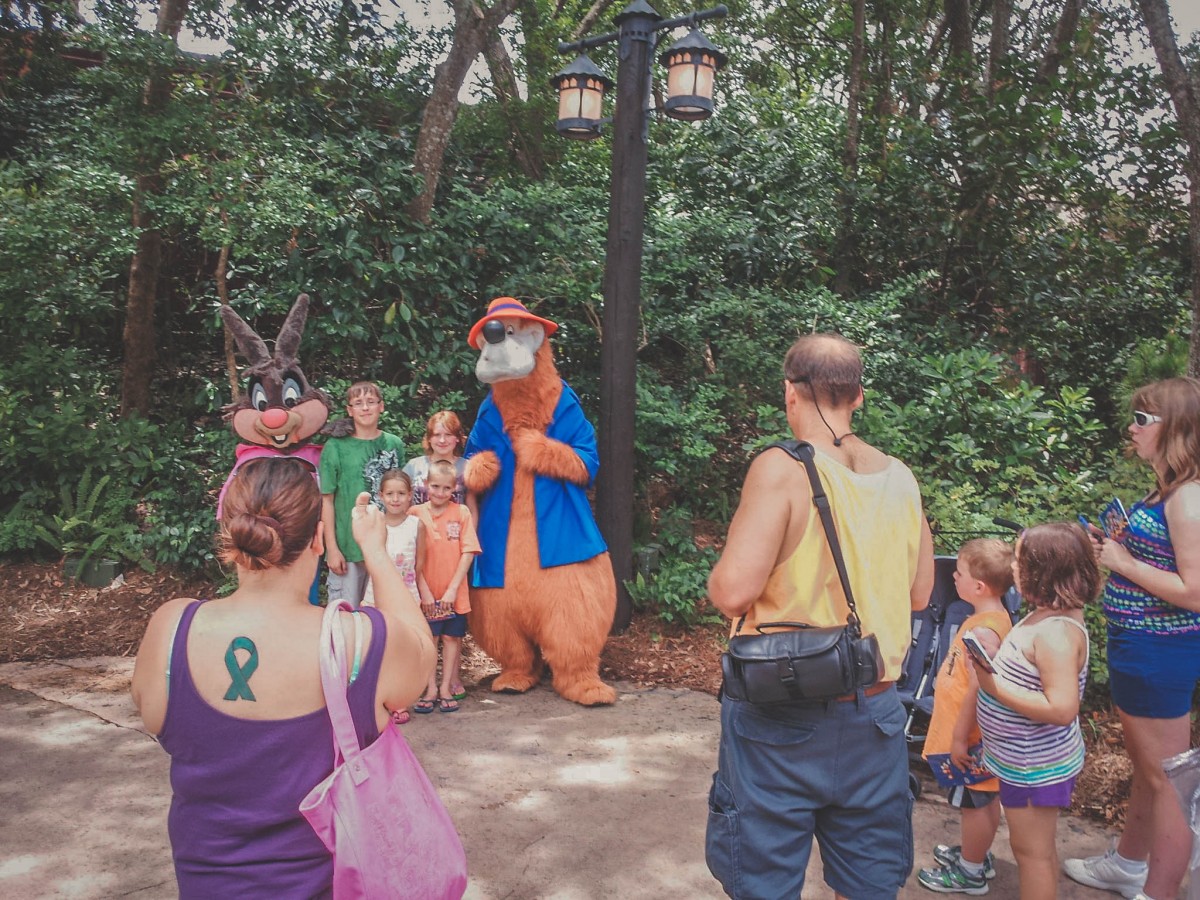 Traditional character experiences are a tad fewer in Animal Kingdom (of course, you can meet Minnie Mouse in the cutest safari outfit and Baloo) but you can always ask the on-site rangers any questions about gorillas.
Relax On Your Way To Rafiki's Planet Watch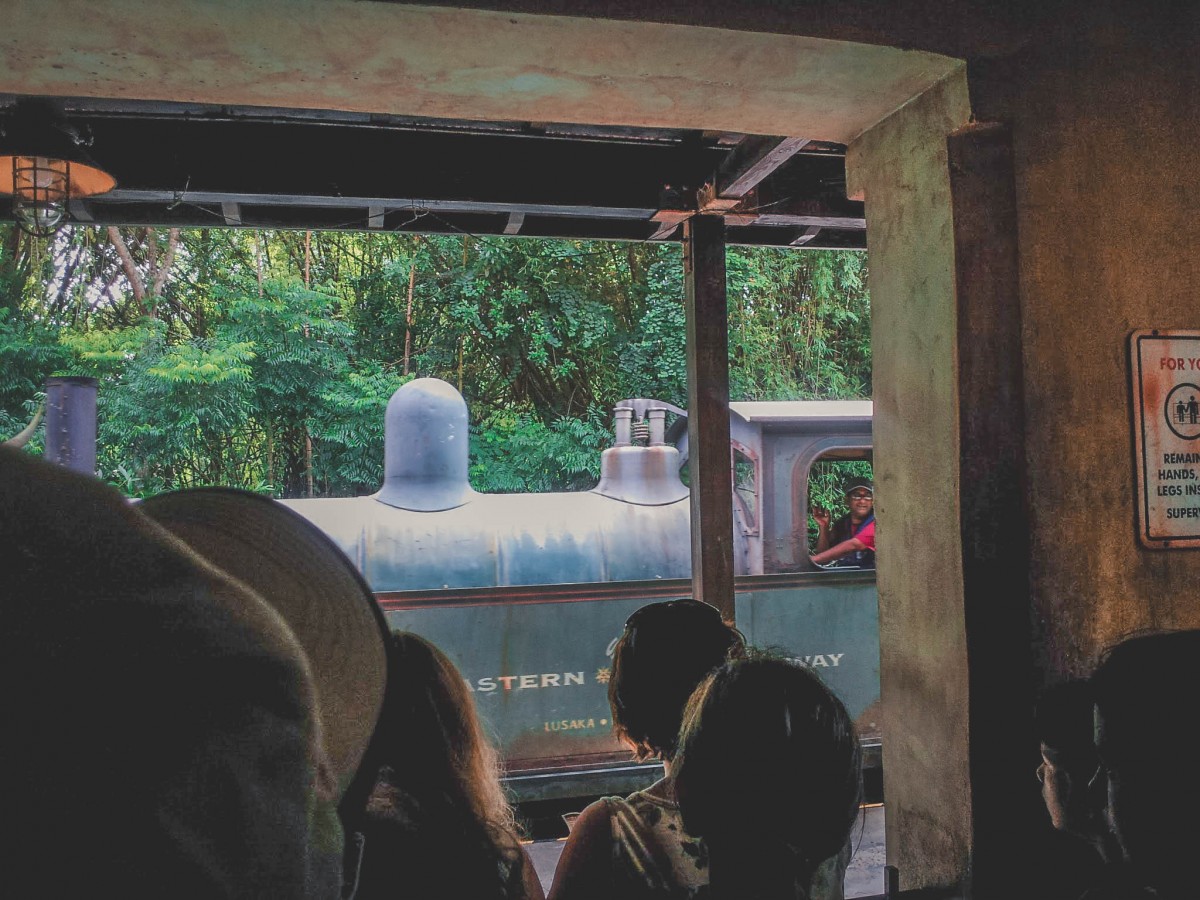 "Welcome aboard the Wildlife Express. We're going to take a journey to Rafiki's Planet Watch, please remain fully seated."
We take a seat on the train as it exits Harambe Station. The windows are large and open. I lean a distance from the edge and look out. The Wildlife Express isn't one of the most loved attractions in Animal Kingdom. It's a slow click-clack journey to a conservation station. But it's one of my personal favorites.
The train ride slides past Animal Kingdom backstage. You step out of the magic for a moment and see the animal's nighttime homes and overgrown grass swaths. For the most part, Disney crafts pinch-me please moments. But the journey along the Eastern Star Railway feels authentic.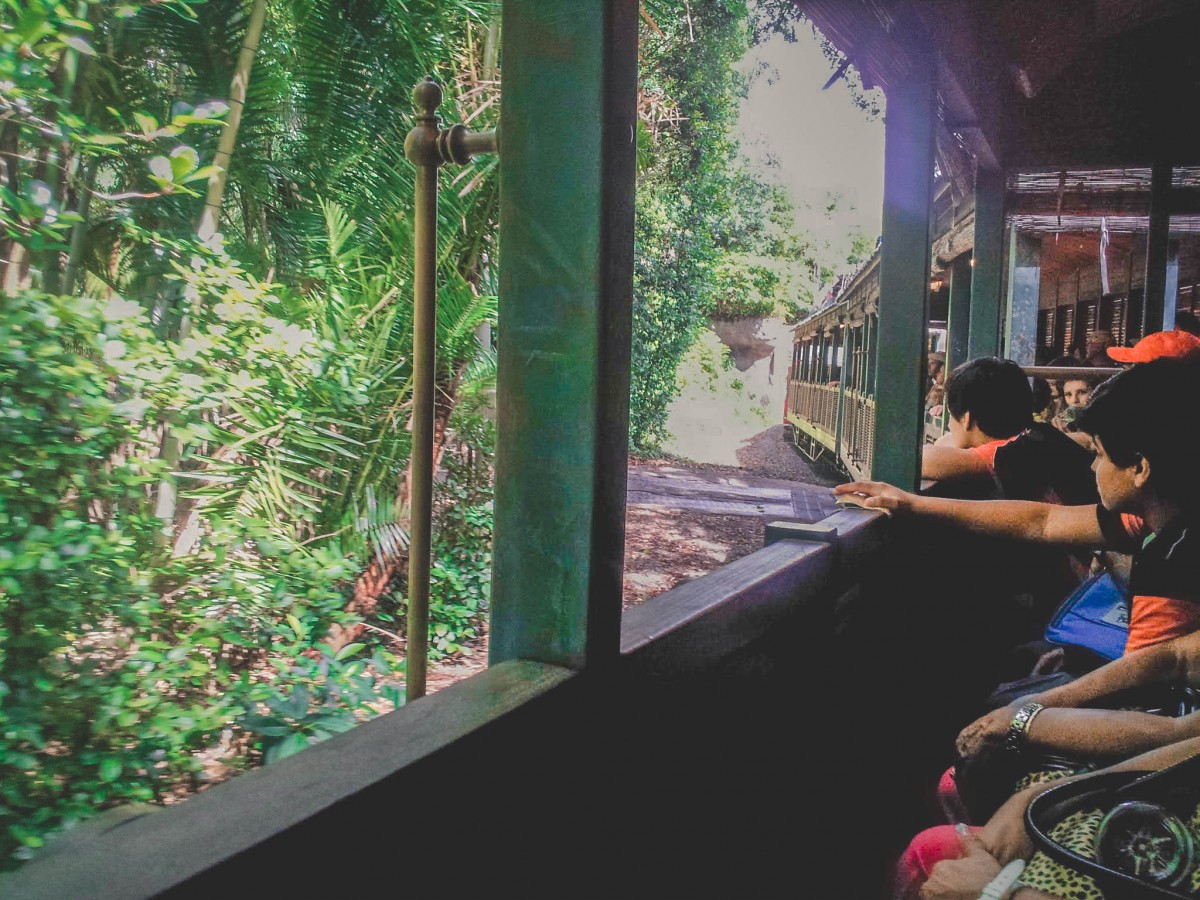 The entrance to Rafiki's Planet Watch is swept up in murals that span the walls-to-ceiling. Eventually, you'll reach the Veterinary Treatment Room, a glassed-off space where you see a team of vets pacing in-and-out, taking care of the animals. You can also peek into the Nutrition Center and see sample meals set out for the animals.
It takes a full hour (at the very least) to see Rafiki's Planet Watch, but if you've planned a one full day in Animal Kingdom, it's worth carving out time for.
Catch A Street Performance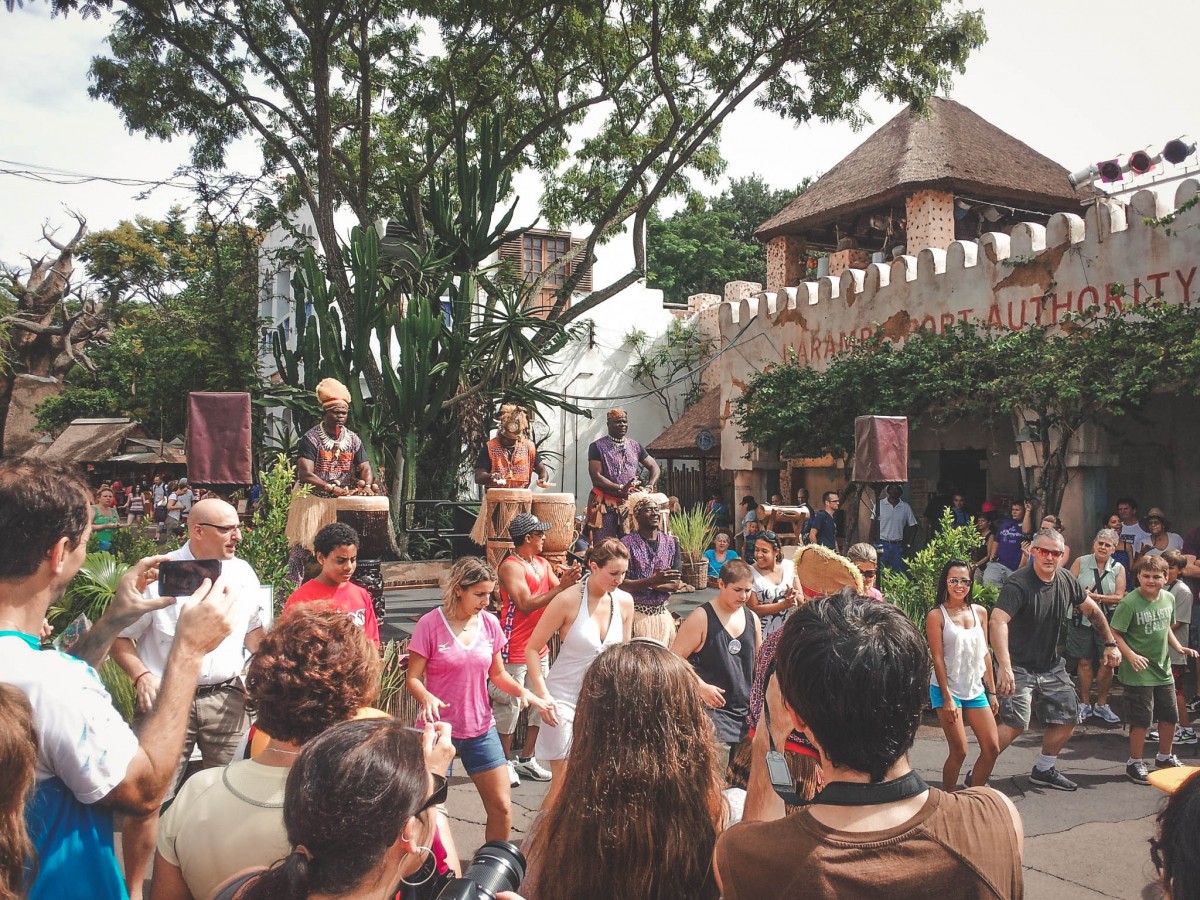 Street performances are an essential part of the Disney experience. But they're often overlooked. At Animal Kingdom, they're not attractions. They're dance-along, come-together open-air segments. You'll want to stay for at least one.
Top Street Performances In Animal Kingdom:
Tam Tam Drummers: a dive into Congo's beats. This is one of my favorites (I have no idea how anyone can drum so fast. It's amazing to see). Performance lasts 15 minutes.
Bollywood Beats: an upbeat dance sequence inspired by Bollywood dance numbers. Performance lasts 20 minutes.
Swotu Wayä: a trio of artists showcasing the elements of a Na'vi Drum Ceremony through unique sounds.
Viva Gaia Street Band: a seasonal performance rooted in the rhythms of the Caribbean.
Hop On Kali River Rapids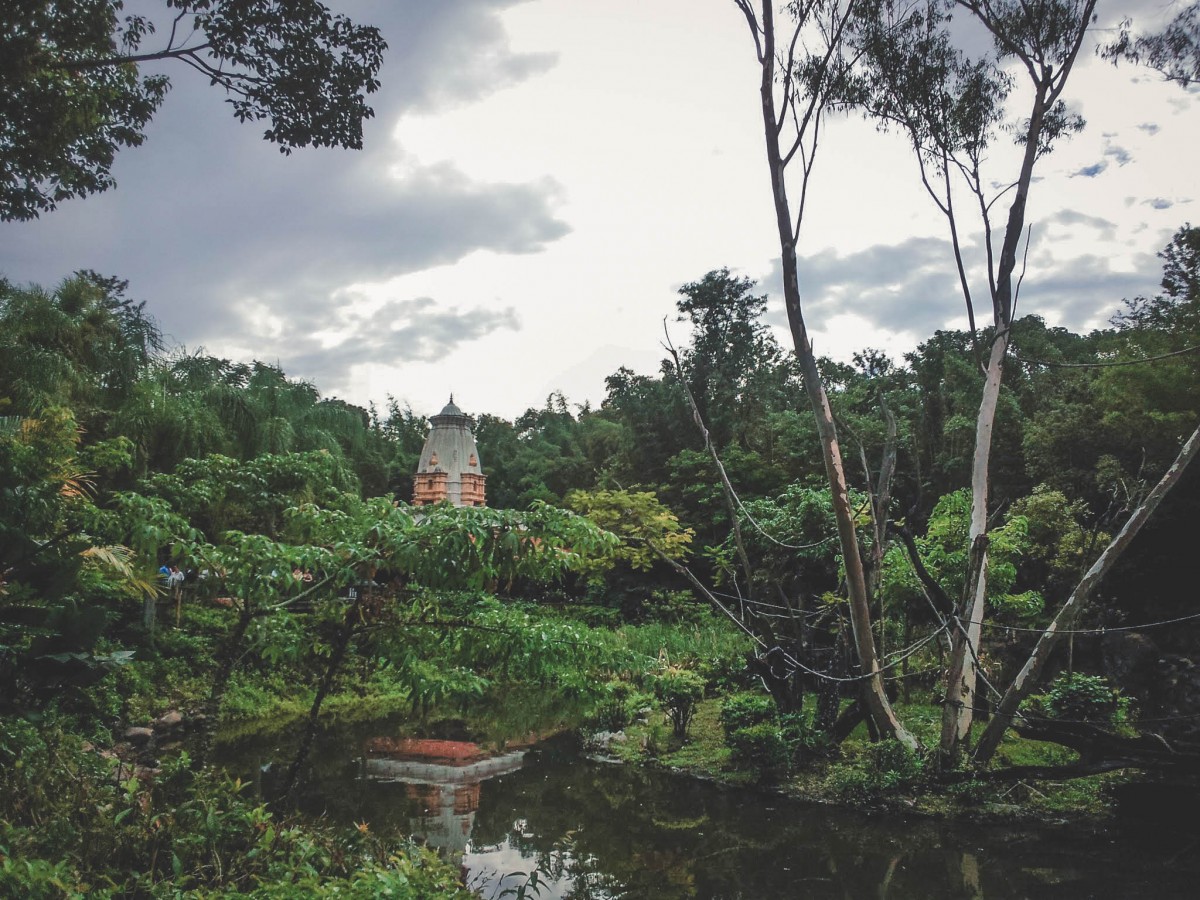 Kali River Rapids is a whitewater rafting ride in Animal Kingdom. You sit along the outer rim of a donut-shaped craft as it spins down a river.
With a large plunge, Kali River Rapids is marketed as a wet ride. My mum and I got absolutely drenched. My dad exited the boat unscathed.
But it's not the ride that makes this a great experience. It's the wait. The scenes set up along the queue are incredibly detailed. Between the bells hanging outside Tiger Temple and the thousands-upon-thousands of props inside, you feel immersed in the story, a poignant message about deforestation and destruction (in fact, the name of the ride is based on Hindu mythology's Kali, goddess of death and destruction).
Do The Maharajah Jungle Trek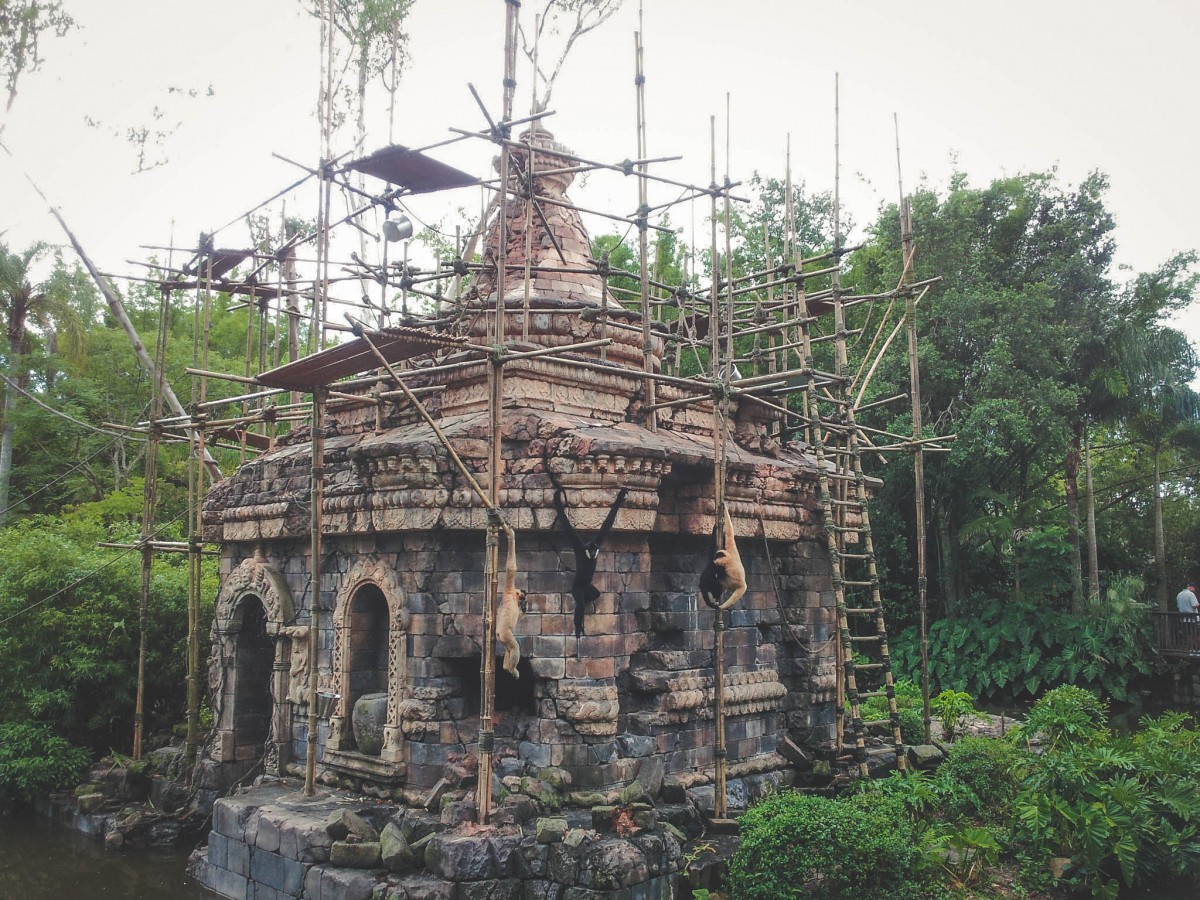 The Maharajah Jungle Trek is set in the fictional Anandapur Royal Forest. You'll see the ruins of a palace, creeper-covered statues, and small waterfalls.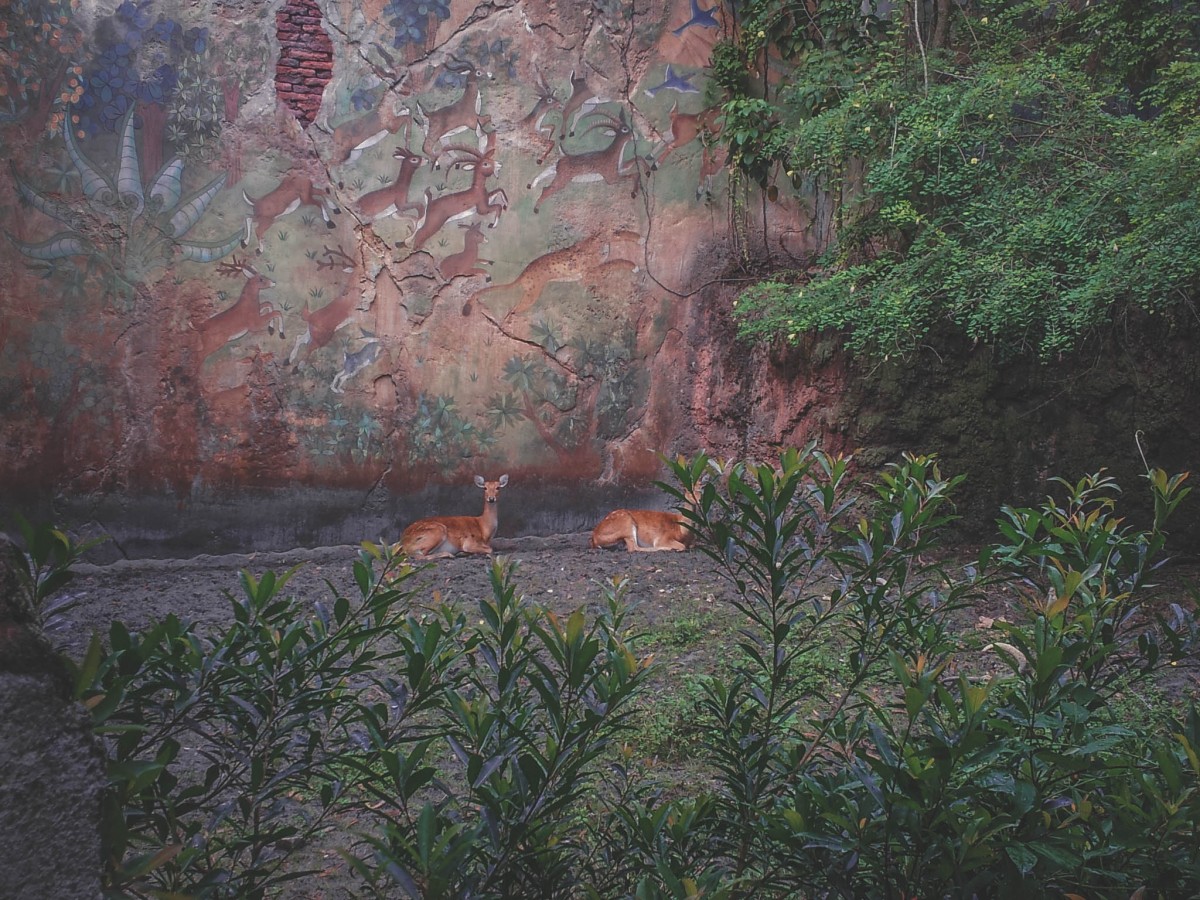 In between the carved up space, past the first footpaths, are birds and Bengal Tigers and deer and Komodo Dragons. It's a pleasant walk, not heavily trafficked.
Watch Finding Nemo The Musical
For the most part, you can skip Dinoland. The landscape flits the line of prehistoric.
But there are a few good reasons to visit. Finding Nemo The Musical, a hand-held puppet defined adaptation of the movie with an original score by the songwriters behind Frozen and Coco, is one of the best. It's an amazing, I'll-remember-this-forever performance.
There are 14 songs in this musical, which spans 40 minutes. But you'll want to arrive 40 minutes in advance for the noontime show (which is one of the most popular runs).
Head To The Boneyard
If you're spending one day in Animal Kingdom with kids, stop by The Boneyard, a maze of rope bridges and small caves designed to look like a real dig site.
The playground is meant for kids ten and under. So parents can cool off nearby while their children play.
Shop Near The Tree Of Life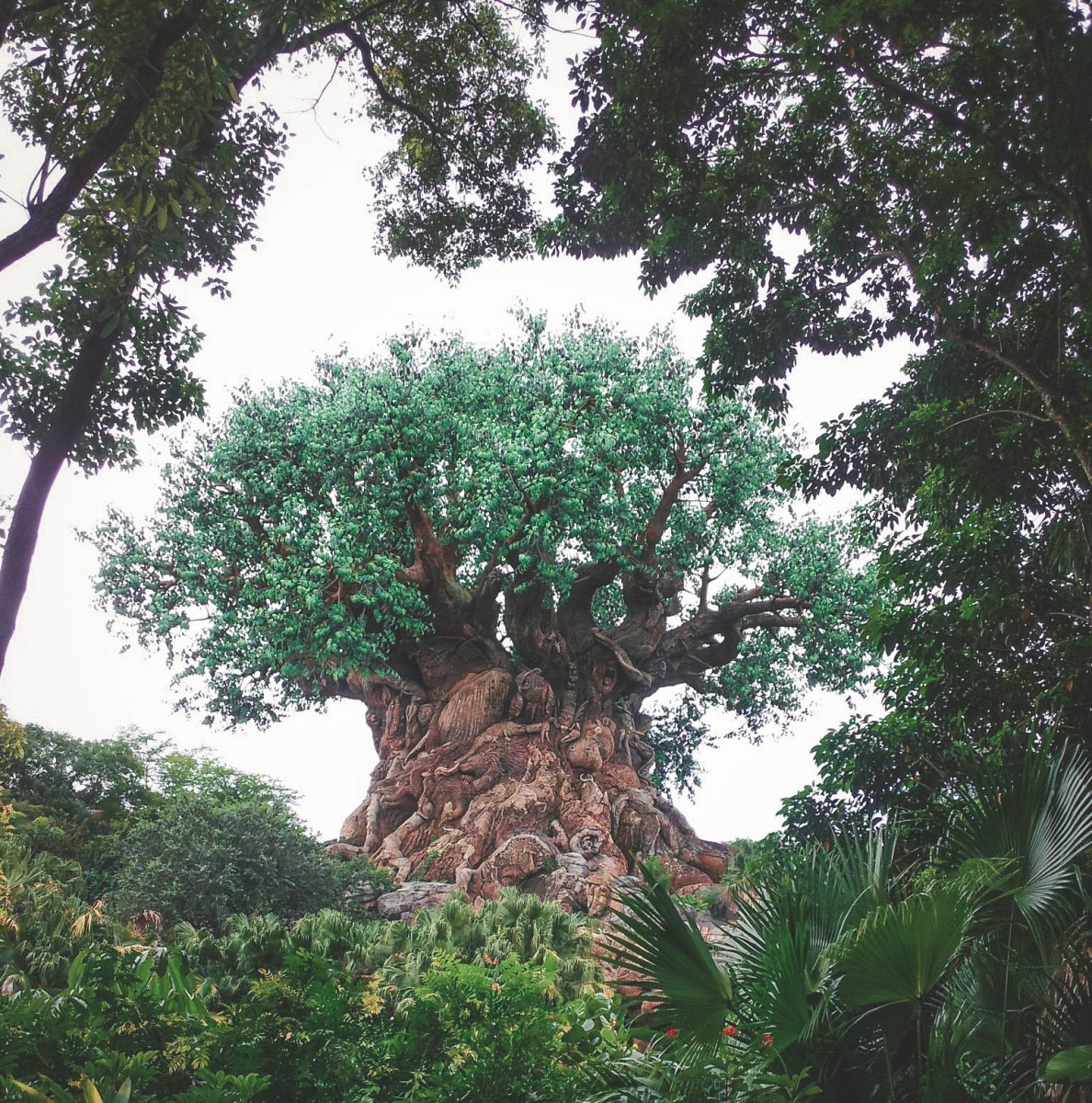 The Tree Of Life, a big baobab sculpture carved up into figures of animals, anchors Animal Kingdom. There are over 100000 artificial leaves that extend from its upward-pointing branches.
Around the Tree Of Life, you'll see a hub of restaurants and gift shops. This is the place to hunt for souvenirs.
P.S. I spent the last decade thinking this was a real tree and only upon researching this post (thanks Wikipedia) did I discover that it's a sculpture. That's how authentic the bulging roots and rustling leaves look.
Avatar Flight Of Passage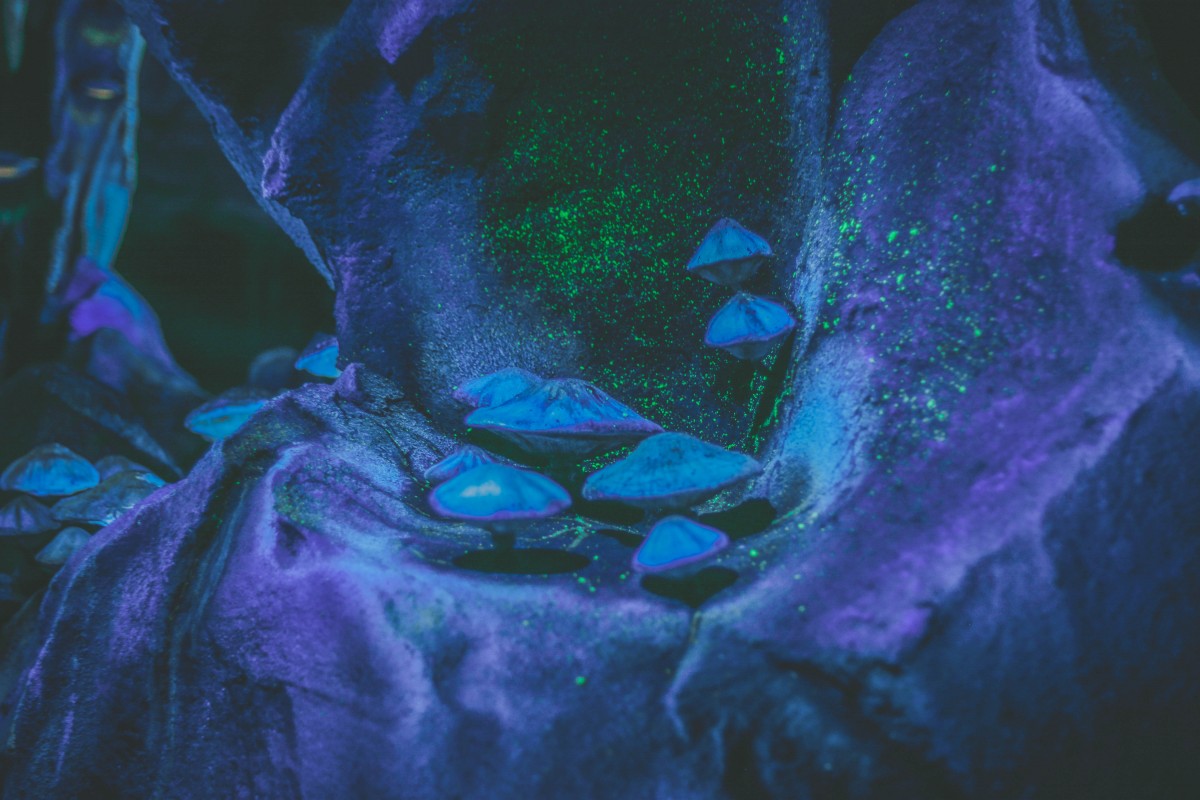 The world of Pandora comes to life in Animal Kingdom. Every detail here is part of an overarching story, even Satu'li Canteen and its menu.
Na'vi River Journey is lit up by bioluminescent scenes. But the main draw is Avatar Flight Of Passage, a 3D experience that rivals Soarin' in Epcot.
In this aerial adventure, you board a mountain banshee and fly straight into an on-screen world. It's immersive and thrilling and brilliantly crafted. Hands-down one of our favorite rides in Animal Kingdom.
Festival Of The Lion King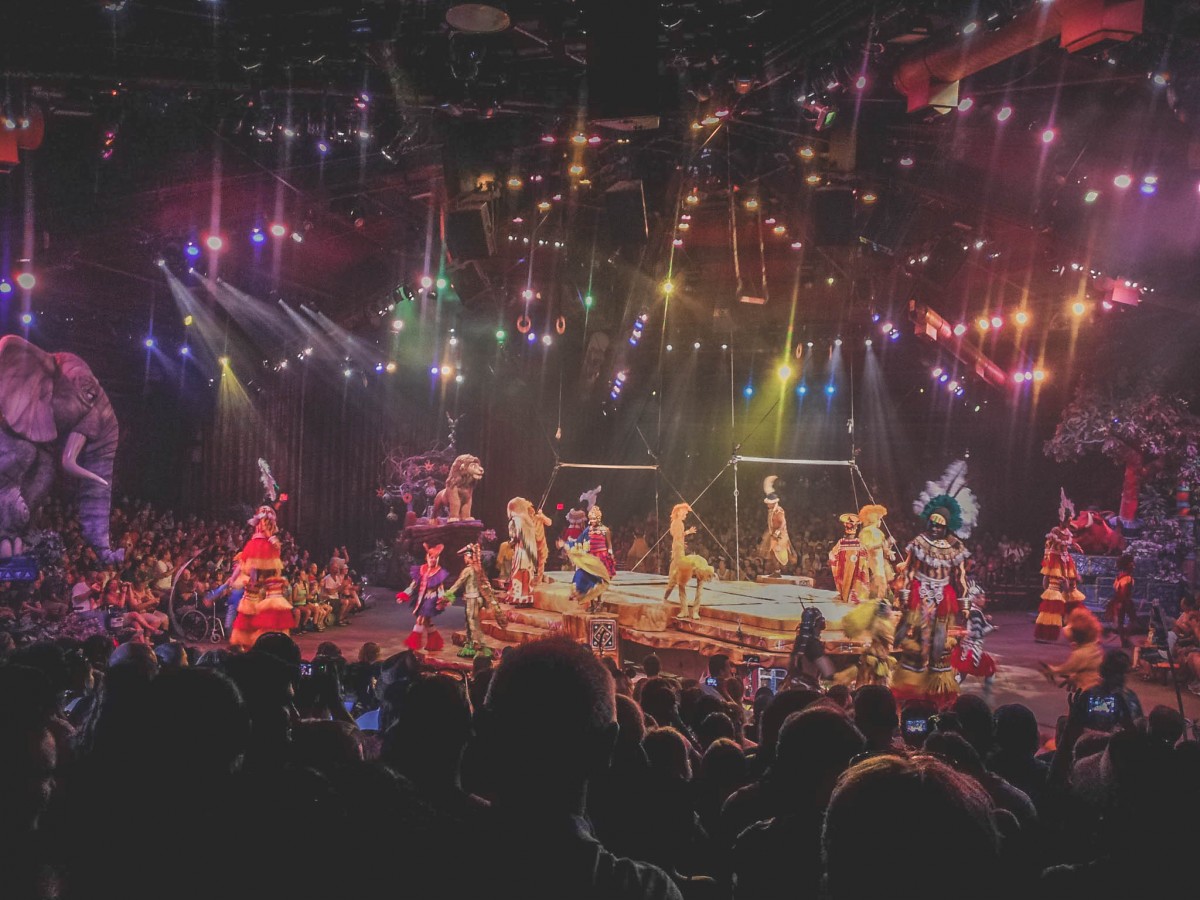 After biting into the views at Pandora, head back to Africa. Here, you'll find one of Animal Kingdom's hidden gems – Festival Of The Lion King.
It's a high-energy showstopper, that's part parade and part off-Broadway-style performance. The songs, renditions of well-loved classics, add an air of nostalgia.
The Festival runs at select times each day. And you'll want to squeeze in this show during your visit. Between the bright colors and amazing acrobatics, your eyes will light up.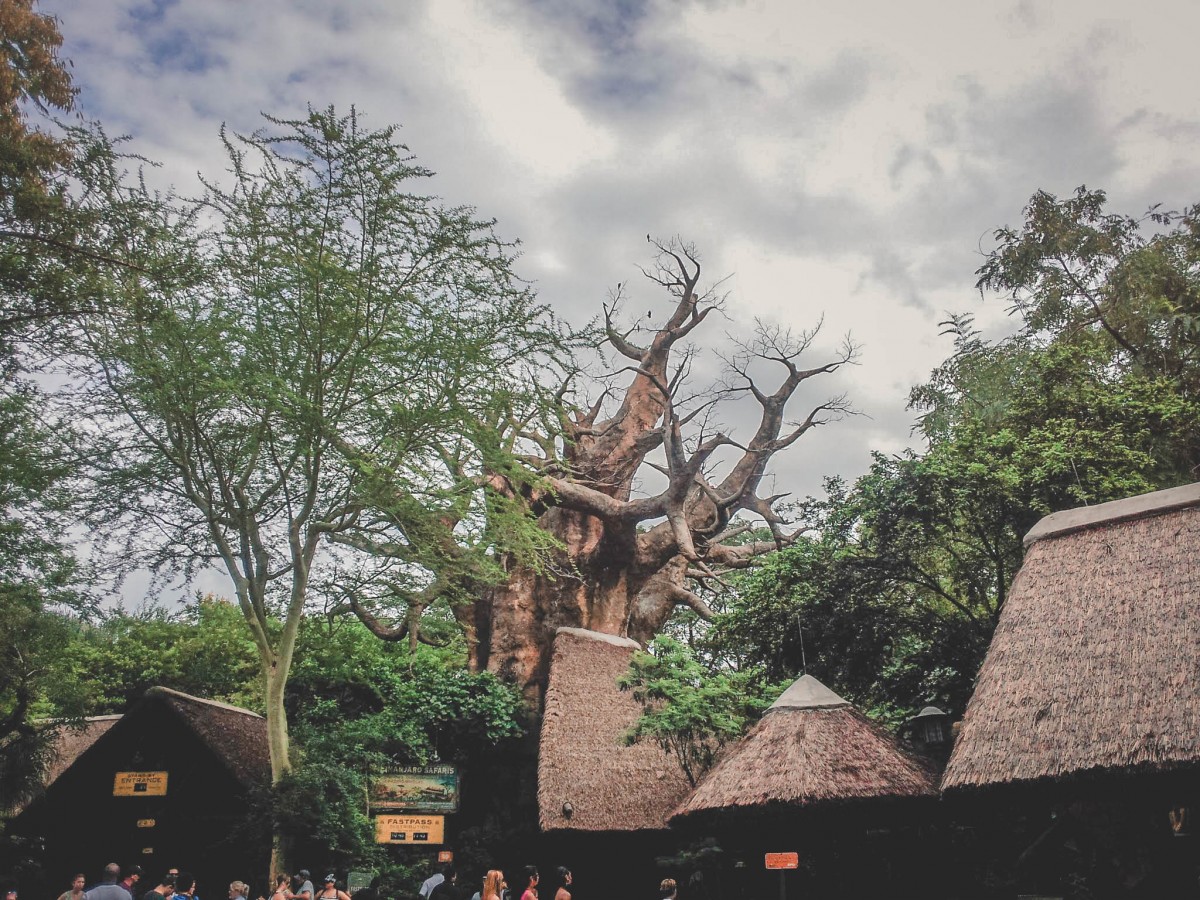 After the show, I head back to Kilimanjaro Safari.
It's just before sunset and all my senses are tuned in.
Did you enjoy this one day in Animal Kingdom itinerary? Did you find it useful? Have you ever been to Animal Kingdom? Let me know in the comments below! As always, I love hearing from you.