Here's how to spend one day in Dallas, Texas.
I'm sitting next to you, thinking about the skyline – the Dallas Skyline. I'm thinking about how bright it is: how the neon colors dance off the glass. I'm thinking about how club greens and blues silhouette dark-roomed buildings and how the kitschy hues should make me laugh but they are so lively, I just stare.
This is the Dallas I know and love.
So during my one day back in Dallas (after visiting Tennessee), I decided to re-visit all the top tourist attractions in the Big-D.
One Day In Dallas Guide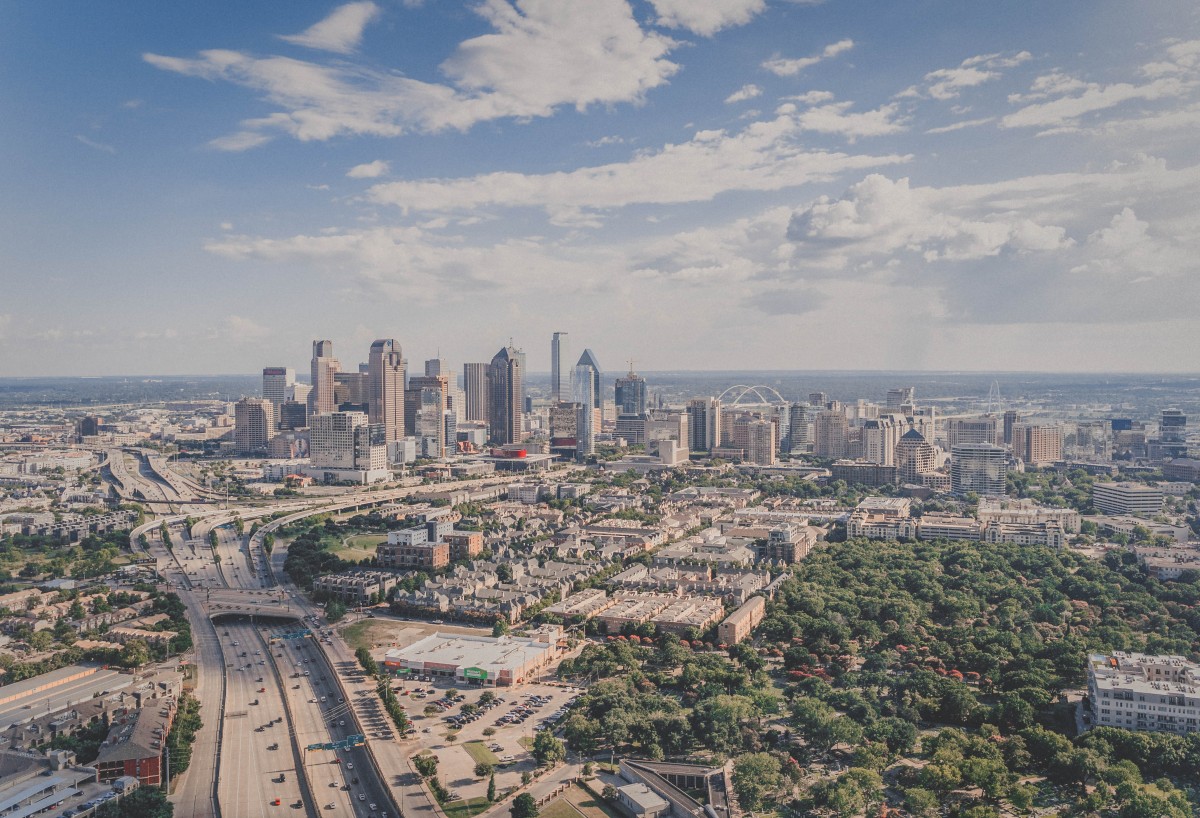 About
Situated on one end of the DFW Metroplex, Dallas (occasionally known as the Big-D) is a giant city that stretches over 381 square miles. Its population soars over 1 million (and includes one friendly neighborhood travel blogger – if you see me around, say hi).
The city is split up into smaller districts: Uptown, Deep Ellum, Lowest Greenville (within Lower Greenville), Bishop Arts District (in Oak Cliff), Highland Park, Knox-Henderson, Dallas Arts District, amongst several others. Each district has its own vibe and style and set of well-loved local businesses.
Know Before You Go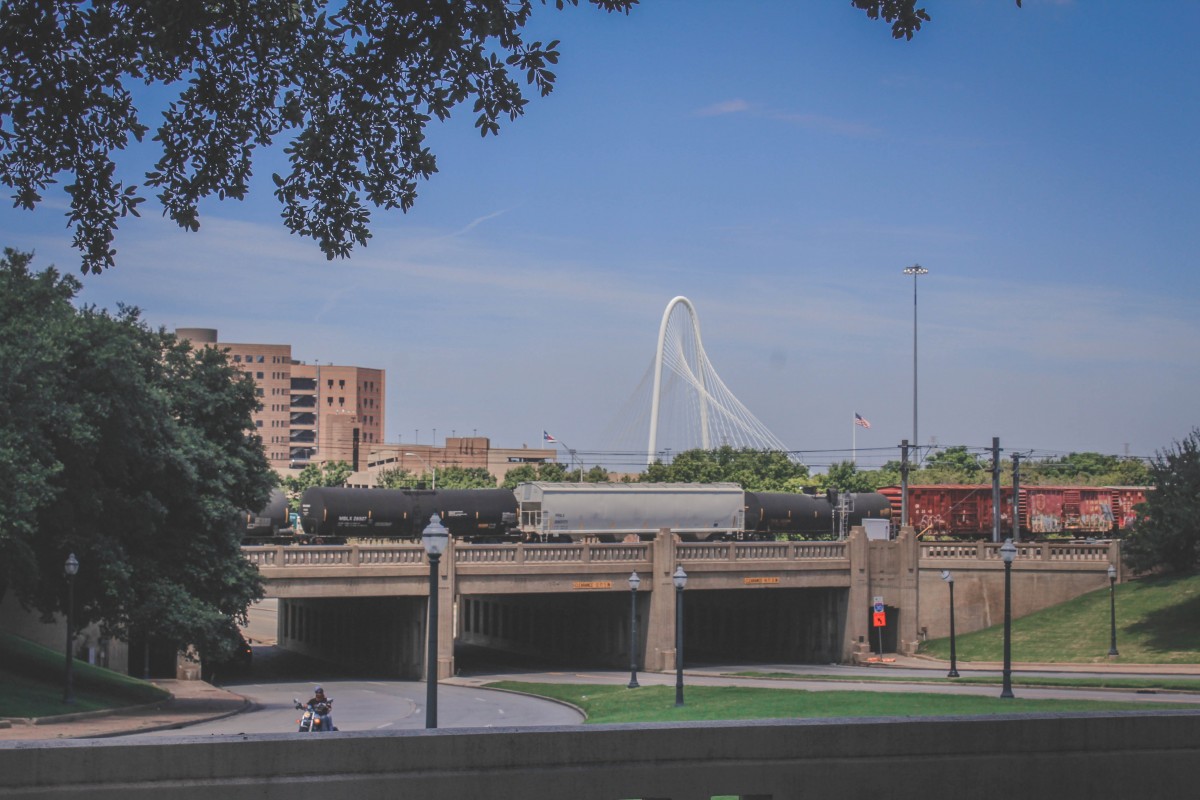 As much as I love Dallas, I have to admit that parking in downtown is a nightmare (and if there's a no parking sign and you decide to park for even five minutes, your car will get towed. I speak from one-too-many personal experiences).
Lyft is the easiest option for me since I live in the area. But if you're visiting from out-of-town, I recommend parking in an Uptown parking garage and taking the free M-Line trolley into the Arts District.
Best Time To Visit
September and October are easily some of the best times to visit Dallas! The State Fair of Texas is in full-swing during fall (and all the other attractions, as a result, are void of crowds).
I always like to describe Dallas weather as a moody teenager. One day, it's bright and fun and 70 degrees and the next day, there could be hail. So when you pack, bring a jacket and umbrella even if the weather forecast promises nothing but rainbows and sunshine.
Where To Stay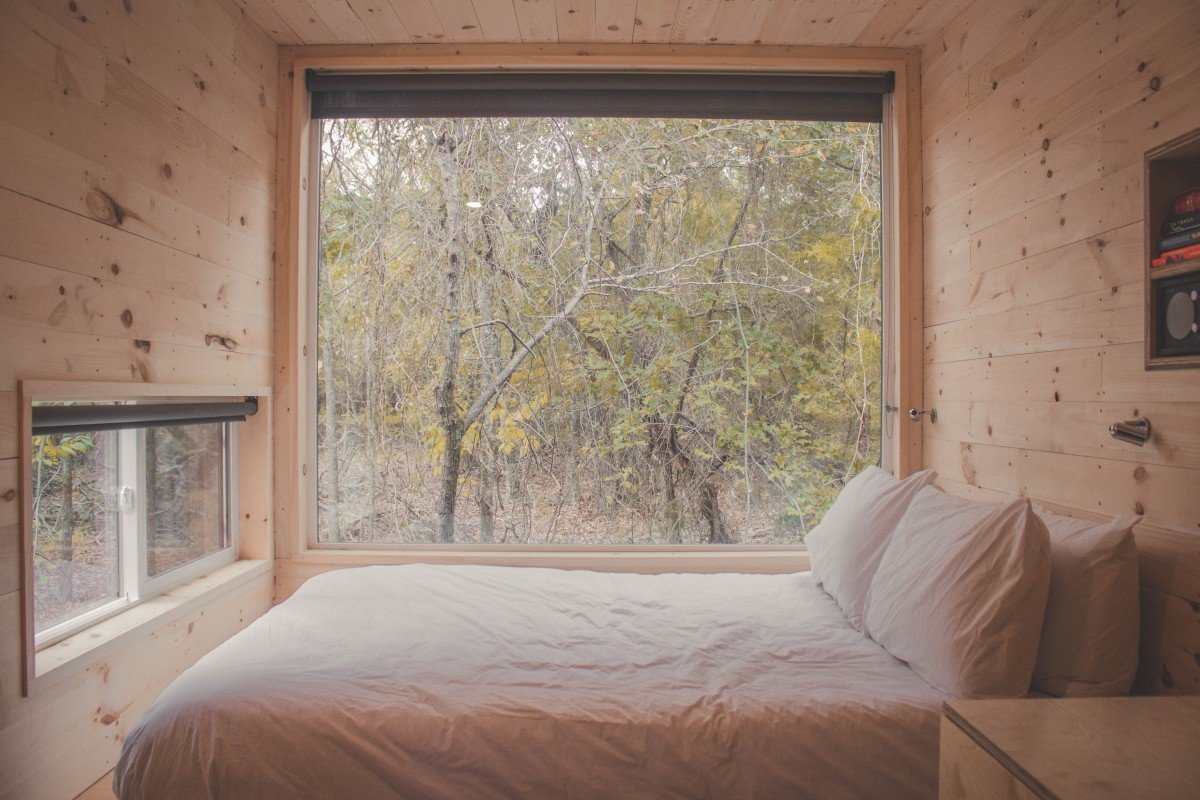 A luxury property in Uptown Dallas, with chic design and equally chic decor, Hotel Crescent Court has an air of France. The views are stunning and the property is near Stanley Korshak, a high-end clothing shop, and neighborhood-favorite Ascension Coffee (known for its pick-me-ups).
$$$
The Getaway Cabin Dallas outpost is roughly 2 hours away from the city center in the Piney Woods area of Texas, but it is hands-down one of my favorite places to stay over a weekend (the neighboring towns – Athens, New York – are laid-back and offer a cozy outdoorsy respite from the bustle of downtown).
$$
Saved By The 90s is all about throwback themes. This is one of the most adorable homestays in Texas (the vibe is amazing and it honestly feels more like a 90s theme park than an Airbnb). If you love Clueless, Saved By The Bell, and Friends, you'll fall head over heels for this funky, colorful upstairs unit.
$
One Day In Dallas Itinerary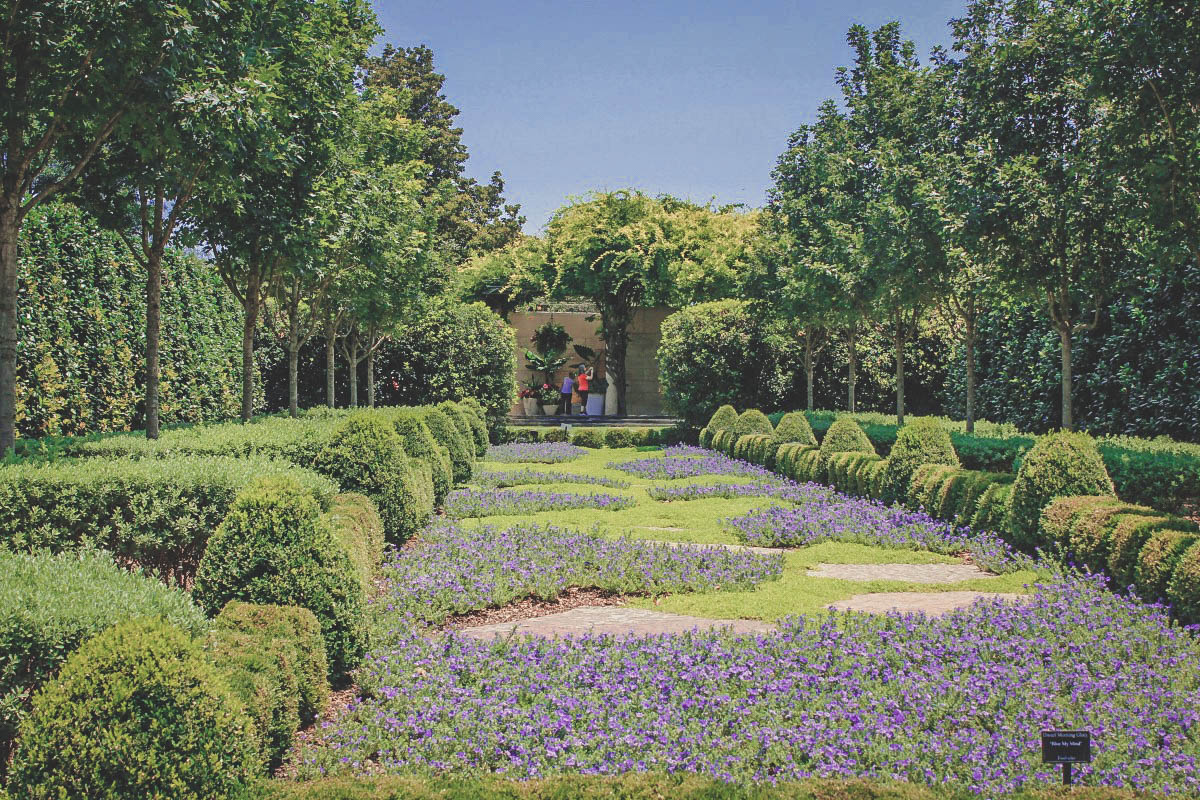 The Dallas sky is a bright blue today.
To make the most of my time outdoors, I decide to grab breakfast to-go (after much debate. Breadwinners was a HUGE contender) and drive towards Maple Leaf Diner, a Canadian breakfast spot (tucked within a strip mall) along Preston Road.
Breakfast At Maple Leaf Diner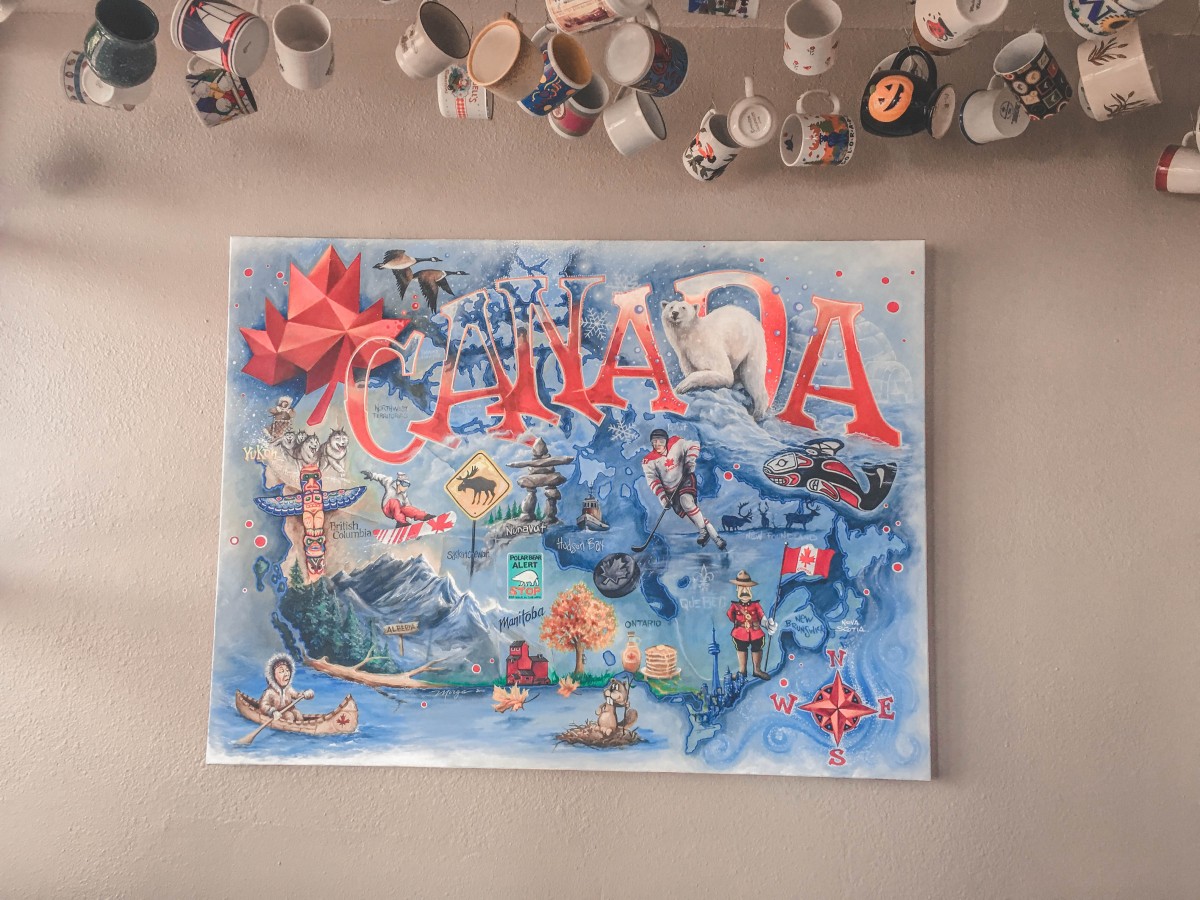 Maple Leaf Diner is an unfussy eatery in Dallas. It's always packed but service is usually quick regardless of the crowds.
I always visit for the Southern poutine, a marriage of hand-cut fries and chicken-fried-chicken (topped with gravy and cheese curds). It's priced for one and sized for two.
And it is so good (while sorting some photos recently, I dug up a clip of me trying Maple Leaf Diner for the first time back in University, and my reaction was quite literally "it's so good" repeated twenty times over whilst laughing about, but not regretting, having cheese curds all over my lips).
Dallas Arboretum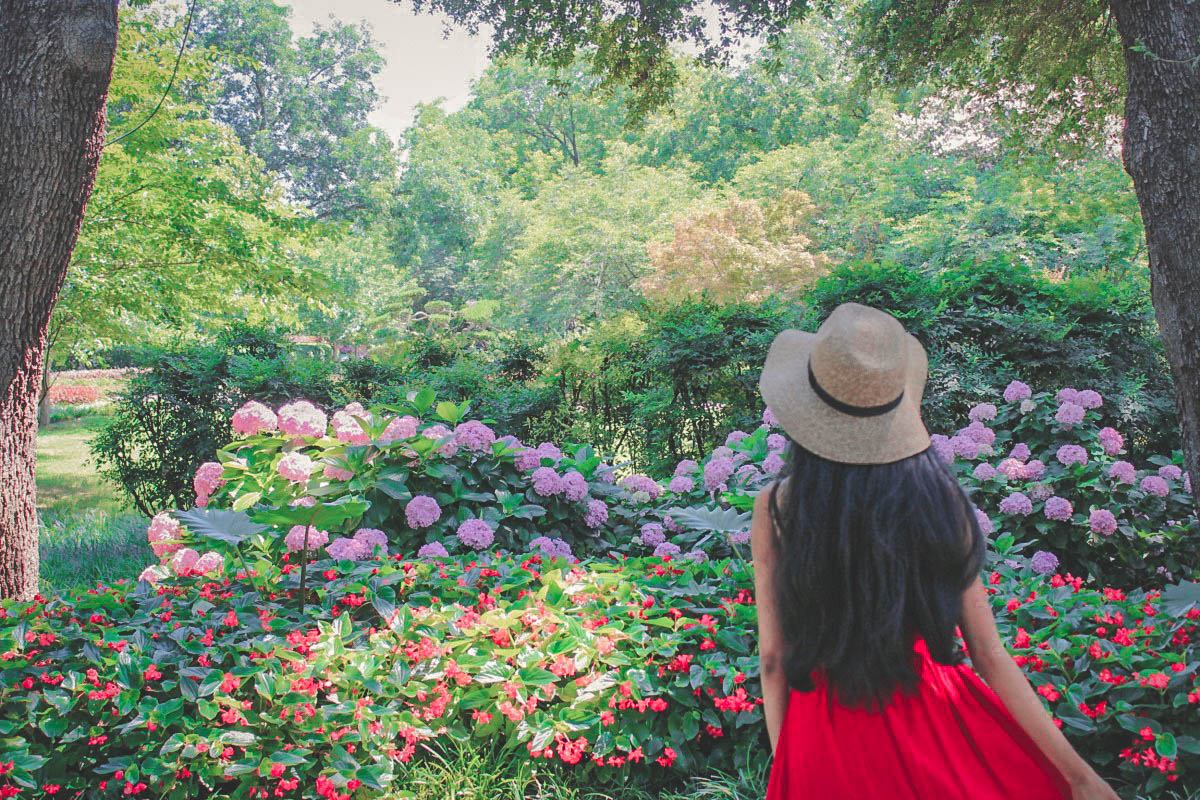 One of the most beautiful attractions in Dallas is the Arboretum.
As I stroll past the entrance, I land in a burst of color. Birds are chirping hum-worthy tunes. Squirrels and rabbits plod through the grass. It's one of those moments that feels too perfect to be true.
The arboretum is over 60 acres and from certain vantage points, you can see stretches of White Rock Lake (one of my favorite parks in Dallas). The plot is split into sub-gardens, each with its own unique styling.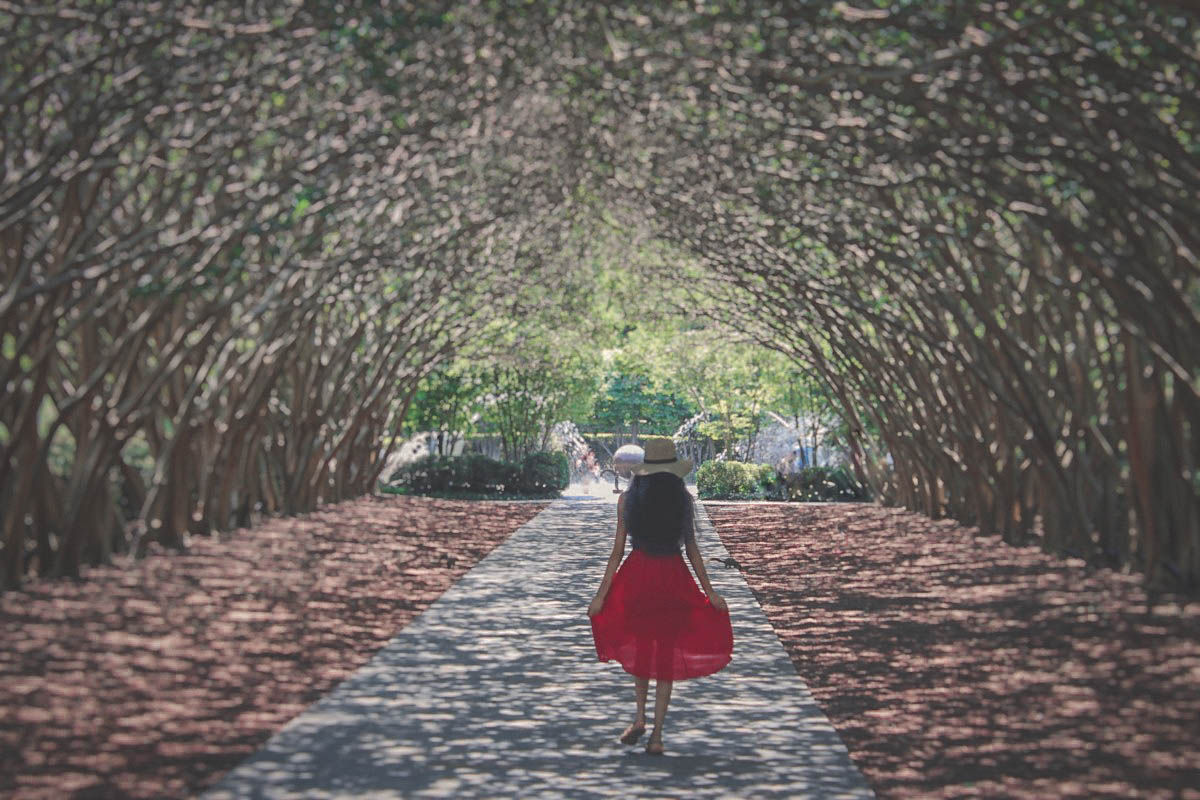 My favorite is Crape Myrtle Allee – shadowy hues of blacks and greys stretched out across a stone walkway.
Other spots to hit during your one day at the Dallas Arboretum:
Lay Family Garden: Perennials and wooded plants encasing a 2.2-acre region (which includes a waterfall and a koi pond).
Nancy's Garden: a blanket of soft pink blooms
Jonsson Color Garden: sweeping swaths of seasonal flowers (reds upon purples upon yellows)
Dallas Museum Of Art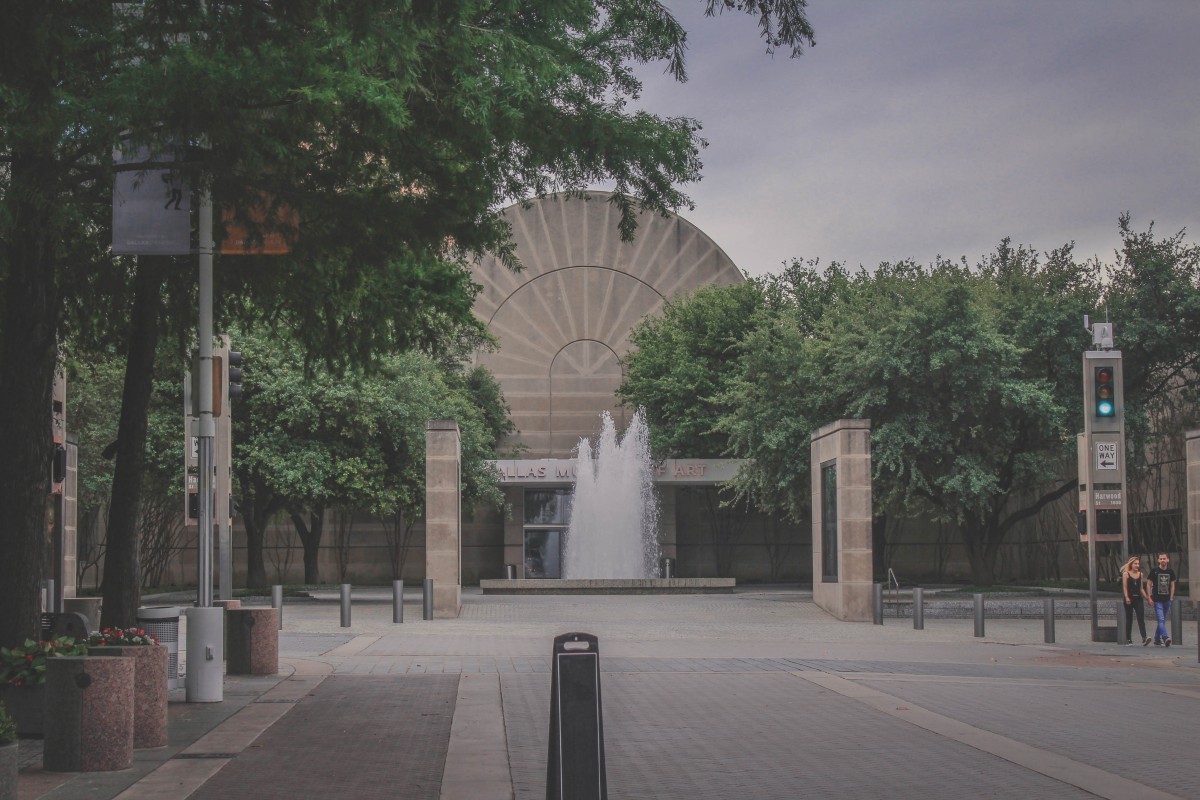 The Dallas Museum Of Art is one of the largest art museums in the United States.
But today (since I'm strapped on time), I'm simply visiting their American Art collection, which includes local-favorite Frederic Church's The Iceberg.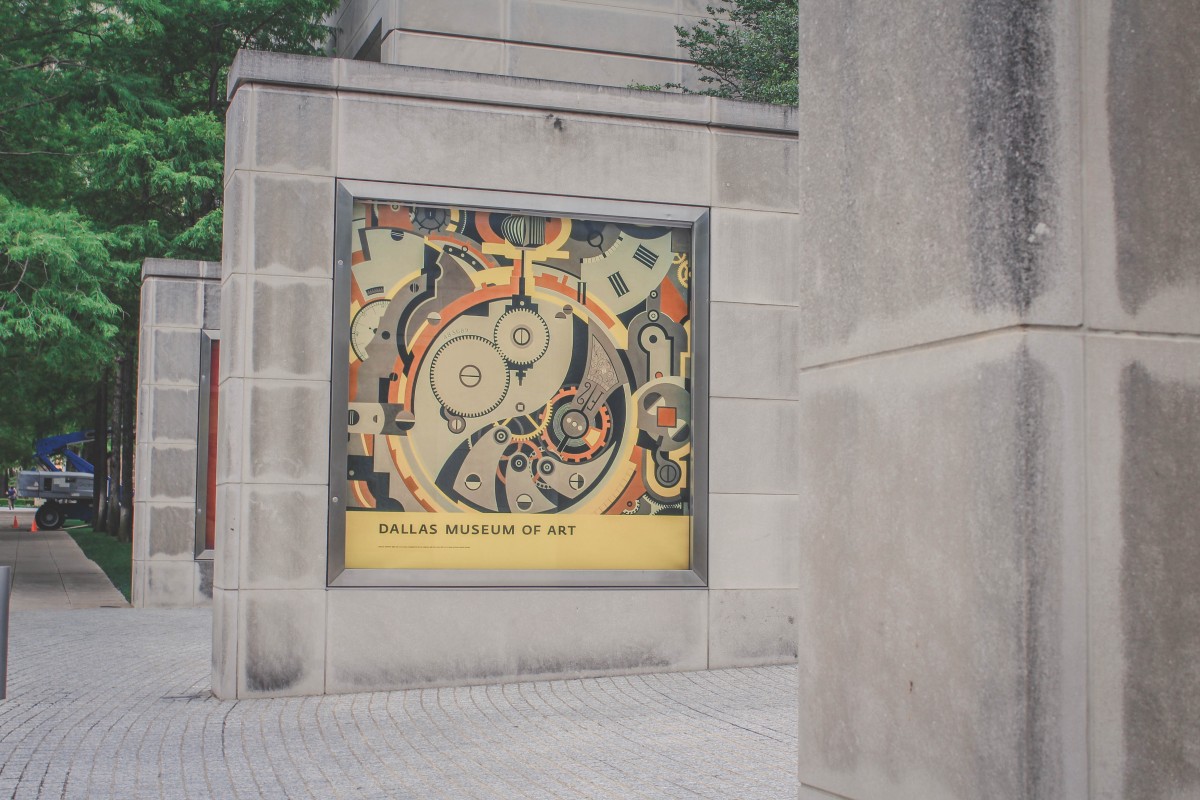 P.S. Church's Iceberg is not far from another piece housed in the DMA that I absolutely love – a three-framed oil work by Benjamin West titled Conversion Of Saint Paul.
Crow Collection
Less than a five-minute walk from the Dallas Museum Of Art is the Crow Collection.
The Crow Collection is dedicated to Asian art and it's hands-down one of my favorite museums in Dallas. The building is two and a half floors (just a few steps away from the Nasher Sculpture Garden) and each of the pieces really shines.
Perot Museum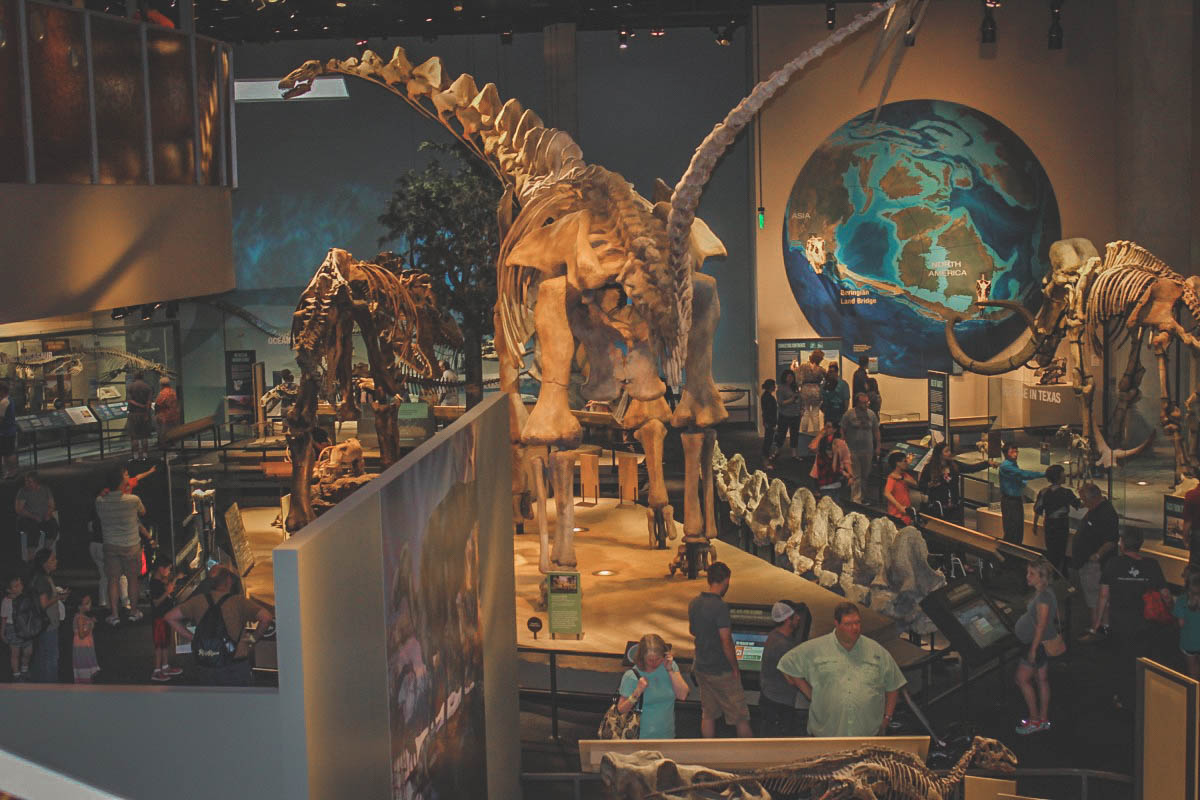 The Perot Museum is easily one of the most interactive museums in Texas.
The building will catch your eye first. It's a Pritzker Prize winner – sloping roofs, crinkled walls.
I first visited the Perot Museum on my senior prom night many, many years ago (the museum was free that day, a deal too good to refuse and I really wanted an excuse to skip prom).
And I fell in love with it immediately (no regrets). From the Human Hall to the BioLab to the Discovering Life exhibit to Lyda Hill Gems and Minerals, the museum makes a bang (a big bang).
Reunion Tower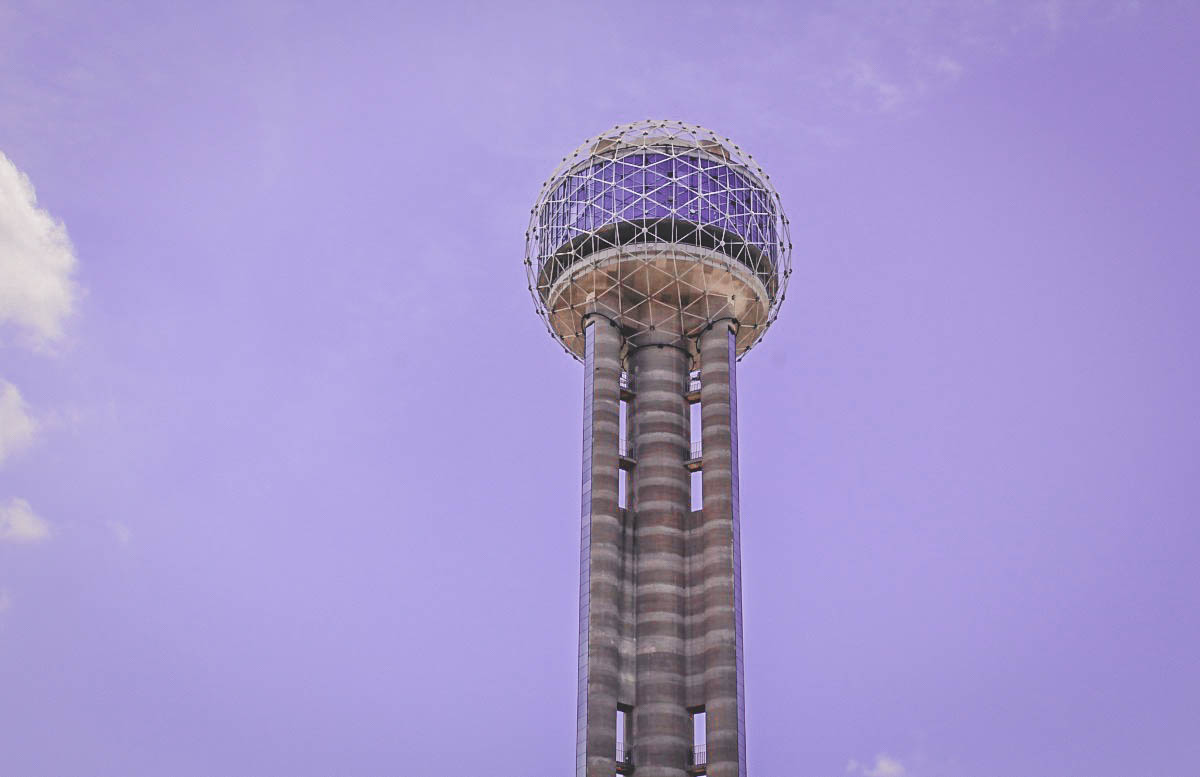 Sunset at Reunion Tower is stunning (but it's also the most packed). Candyfloss skies. Pink clouds. 360-degree views.
Reunion Tower is best visited after a romp through Dallas (I spent most of my time there whispering excitedly we just went there and there and there).
The tower is also home to Cloud 9, a rotating restaurant spinning scenes of the Dallas skyline (the floor makes one complete rotation every hour so you'll want to stay for a while).
The food is nothing to write home about (especially for the prices charged) but fortunately, the views are unparalleled.
After leaving Reunion Tower, I'm not quite ready to stop exploring Dallas yet. So I head on over to Bishop Arts District for the night (BBBop, here I come).
Recommended One Day In Dallas Tours
Did you enjoy this one day in Dallas itinerary? What are your favorite touristy things to do in Dallas? Let me know in the comments below!