How to spend one day in Memphis, Tennessee.
I guess I'm not alone in my love of ducks. When I arrive at the Peabody Hotel in Memphis, I'm surrounded by hundreds of tourists (like myself).
I squeeze onto one of two narrow strips along a velvety red carpet. We're all slightly squatting, cameras puckered out, getting ready for the ducks.
The elevator dings, cueing the start of my one day in Memphis.
One Day In Memphis Travel Guide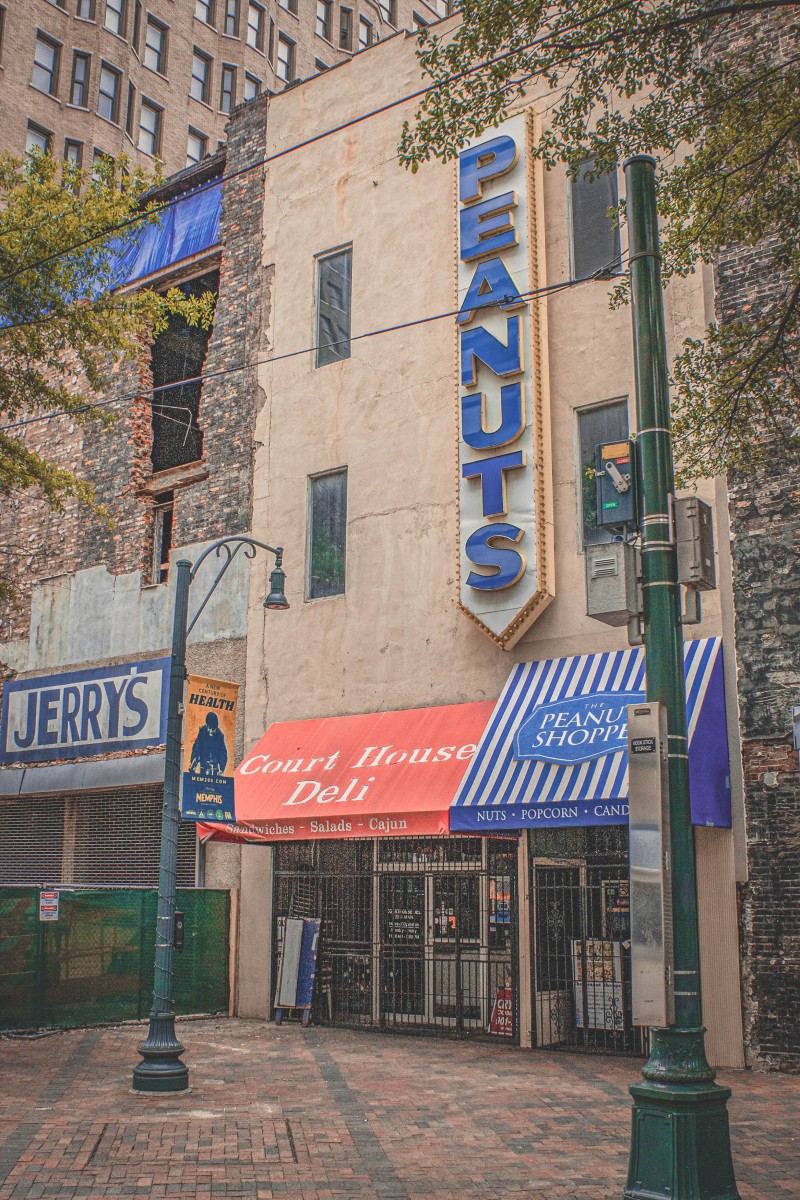 About
Memphis, Tennessee has a lot of names: The Birthplace Of Rock N' Roll, Home Of The Blues, Grind City (the last of which has caught on as much as Gretchen Weiners' fetch).
All those titles make up Memphis in some way but none of them are truly Memphis. They fail to capture the city's deeply gritty vibe, upbeat nightlife venues, and push for inclusivity.
Safety
Frequently featured on "top 10 most dangerous places in the USA" lists, Memphis has a reputation of being dangerous.
But it's a huge city, spread out over 300 square miles, with a population of over half a million. There's going to be good and bad bits. Don't let that turn you off from visiting for a weekend!
And the tourist attractions are concentrated in a small area (so when I first visited, I didn't pass through any of the "rougher" Memphis neighborhoods).
Getting Around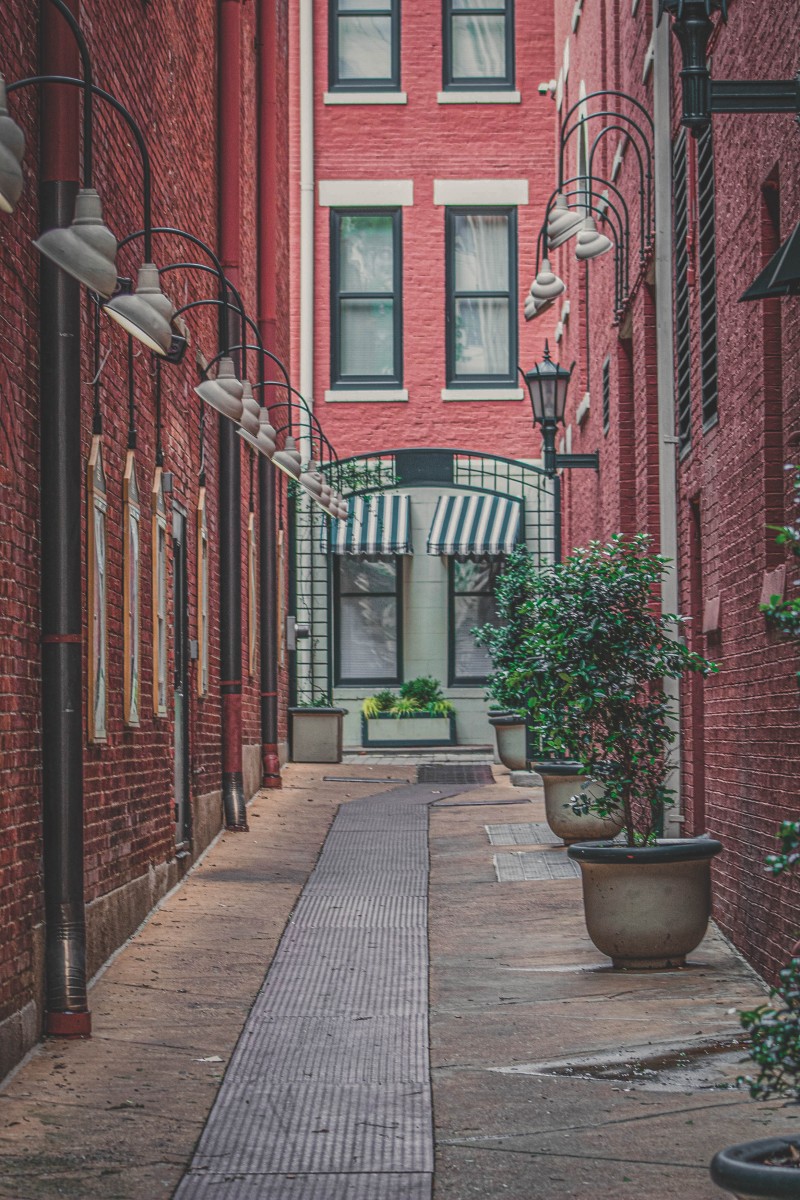 Although you can catch a Lyft or Uber to the main tourist areas in Memphis (and walk from there), I opted for a rental car (so I could visit Germantown and Collierville, two cute small towns about an hour away from Memphis proper).
There's also Explore Bike Share, a nonprofit organization targeted at pushing more affordable transportation into Memphis (all you have to do is download this app).
Where To Stay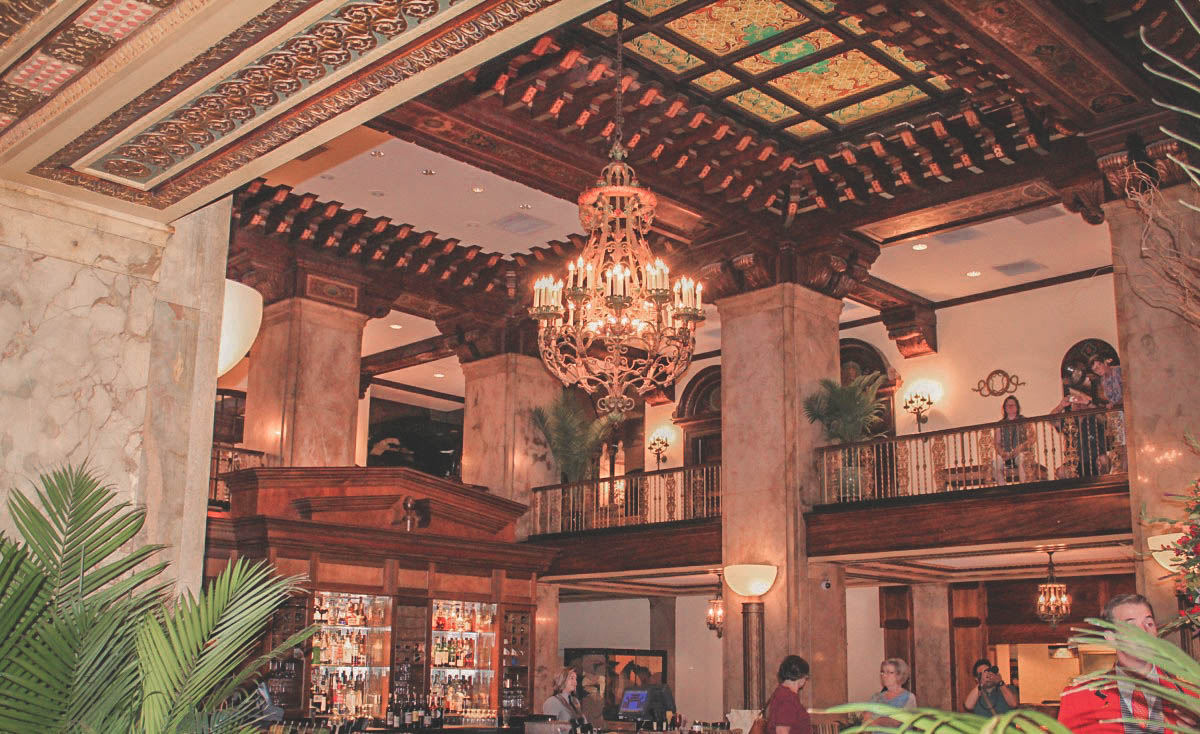 The James Lee Hotel is an abandoned 19th-century mansion turned into a lush and luxuriously romantic bed and breakfast. Each of the rooms looks like a spread from an interior design magazine.
$$$
The Peabody Memphis might be known for its ducks, but the wide atrium, French cuisine, and sweeping views of downtown make this one of the most popular places to stay in Memphis!
$$
This cozy little AirBnB is in the gentrifying Cooper-Young neighborhood. It's a bit far from downtown so it's not ideal for a first-time visit (but once you fall in love with Memphis, you'll want to stay here).
$
Start Your One Day In Memphis Itinerary With The Highlights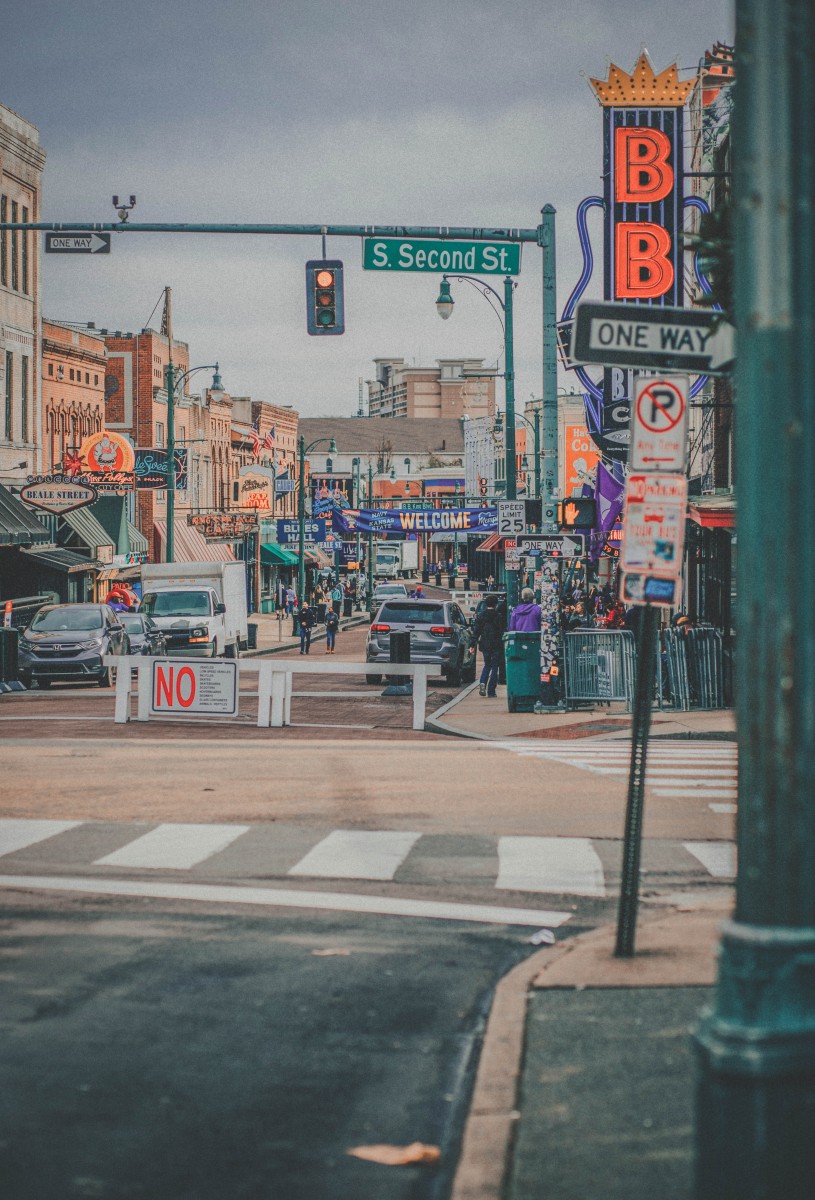 11 AM rings the true start of my one day in Memphis. But earlier this morning, I grabbed a flat white from Low Fi coffee (an unfussy neighborhood spot), strolled along Beale Street (since the crowds trickle in after lunch), and paid my respects to Elvis (you can see the Meditation Garden where Elvis and his family were buried for free between 7:30-8:30 AM).
Peabody Ducks
The Peabody Ducks are famous. They've been on the Tonight Show with Johnny Carson, the Oprah Winfrey Show (talk about goals), and Sesame Street.
Back in the 1930s, General Manager Frank Schutt drunkenly stumbled back into Memphis after a weekend hunting trip in Arkansas. He had one-too-many sips of whisky and (happily intoxicated) decided to leave his call ducks in the fountain (with no supervision).
When he woke up (hopefully more sober), he thundered towards the atrium.
Travel Tip: The duck march is popular. To get the best view, you'll want to arrive at least 30 minutes in advance.
And (*gasp*), everything was just as in-place as the night before! The ducks hadn't thrown a bird-brained tantrum. They quietly swam in the atrium all night and the guests were in love with their new feathered friends. Thus began the legend of the Peabody Ducks.
Now, the ducks march from their rooftop home (which resembles a mansion) at 11 AM and 5 PM every day. Locals, tourists, and children all wait for the ducks to waddle across their very own red carpet (led by a duckmaster). The music played is grand and steady.
And the ducks are just as adorable as you'd expect.
Crosstown Concourse Is The Best Places To Eat During Your 24 Hours In Memphis
Crosstown Concourse is a mixed-use development space in Memphis. It's a local-loved spot – a place to relax, grab a bite (or two or three), and check out the latest in-house artwork.
In Crosstown Concourse, you'll find:
Lucy J. Bakery
A neighborhood bakery with a bigger mission: to provide on-the-job training to parents working to transition out of homelessness (the bakery pays all its employees a minimum of $15 per hour). At Lucy J., you'll find everything from fresh-baked croissants to muffins to danishes.
French Truck Coffee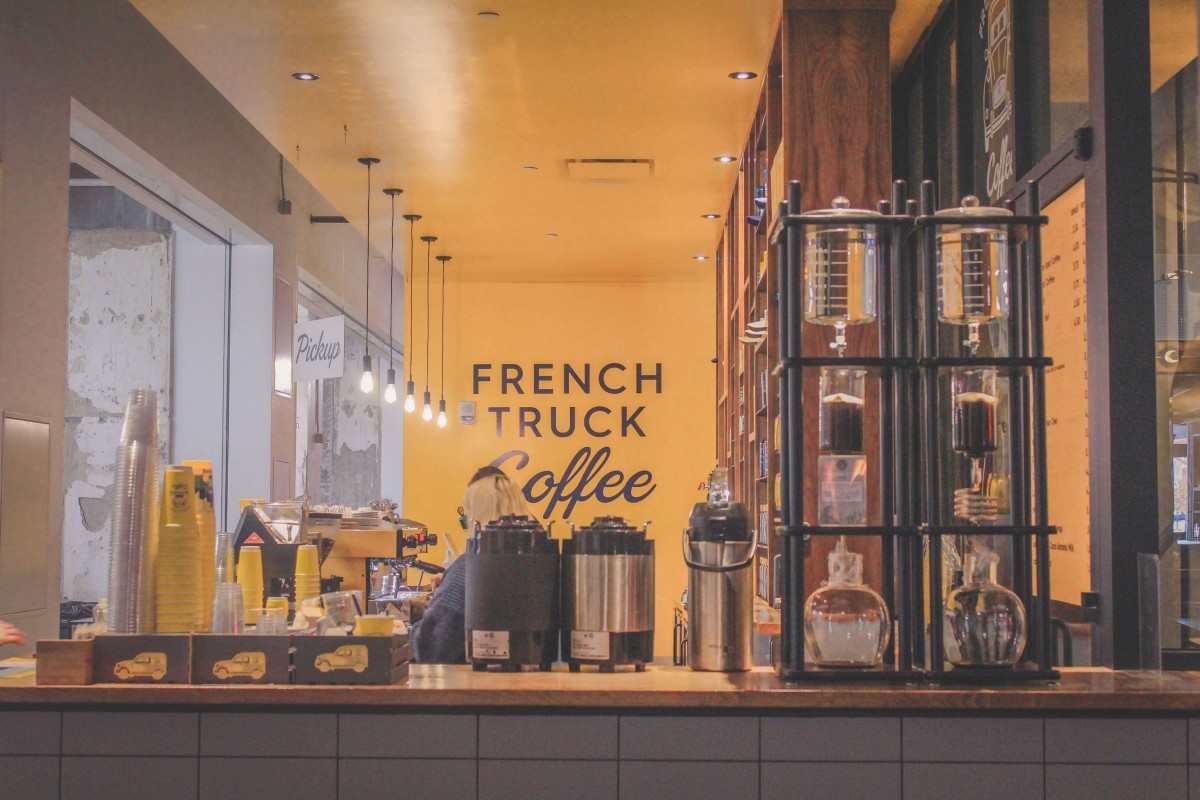 This popular yellow-splashed Louisiana-area chain has taken root in Memphis. Pick up a cafe au lait or iced coffee to-go. Or sit (in one of the spots nearby) and chow down on a burger and some fries.
Curb Market
A family-owned grocery shop and deli. It's pricier than a typical Kroger but a great way to support local businesses (if you're in Memphis for longer and want to whip up a healthy meal or two during your stay).
Global Cafe
Global Cafe is hands-down my favorite place to eat in Memphis.
When I first heard of Global Cafe, I immediately knew that I wanted to write a feature article on this restaurant (I'll link the piece here). It's a unique eatery run by three incredible refugee chefs who serve up authentic slices of their homelands in Memphis every day.
And the food is incredible. Really incredible. From Chef Ibti's peanut soup to Chef Maria's asado negro beef in black adobo sauce to Chef Fayha's baklava.
Visit The National Civil Rights Museum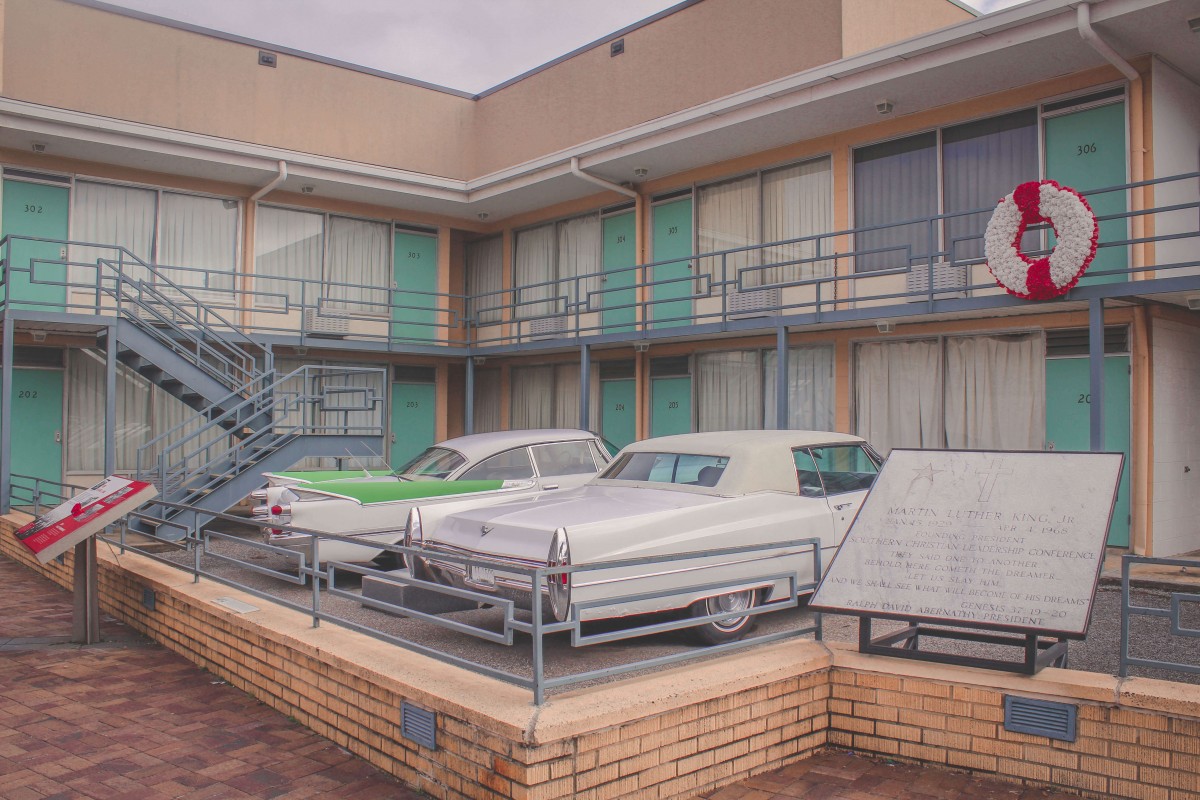 When I first step out towards the Lorraine Motel, I can feel the sadness weighting the exterior. This is the place where Martin Luther King Jr. was assassinated.
The sorrow is palpable but the location is too important to forgo.
The motel is now home to the National Civil Rights Museum, a museum that is heartfelt and striking and gutting. Memphis' Civil Rights Museum doesn't sugarcoat. And it triggers a range of emotions, making it a must while visiting the area.
Block At Hour In The Day For A Sun Studio Tour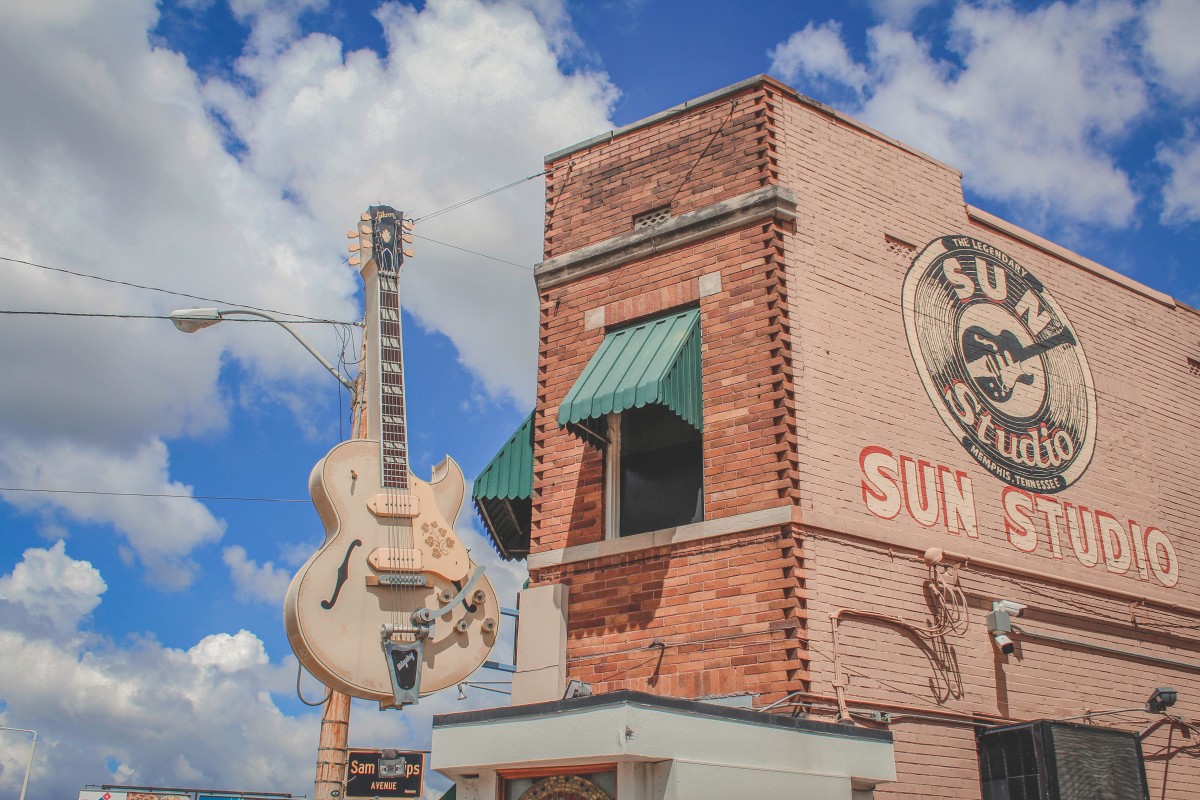 After a bit of a wait (thirty minutes), our tour guide glides into the entryway and begins weaving the tale of Sun Studio.
This popular Memphis tourist attraction is not just about Rock and Roll (which I mistakenly assumed before visiting). It's about Blues. It's about a backlash against pop. It's about creating music. It's about inventing music.
As I walk through the building, the panels seem to thin and the stories stare me in the face. Each item has a new meaning. Elvis (surprisingly) doesn't even enter the picture for the most part.
Instead, I learn about Sam Phillips. I learn of a group of prisoners who came to record in handcuffs and were released because their song was much-loved. I learn that the fast-talking Country accented radio jockey with a commanding voice, who played the new Sun Studio releases, had a raging passion for music more than I could ever imagine.
Book Lovers, Wind Down Your One Day In Memphis At Novel.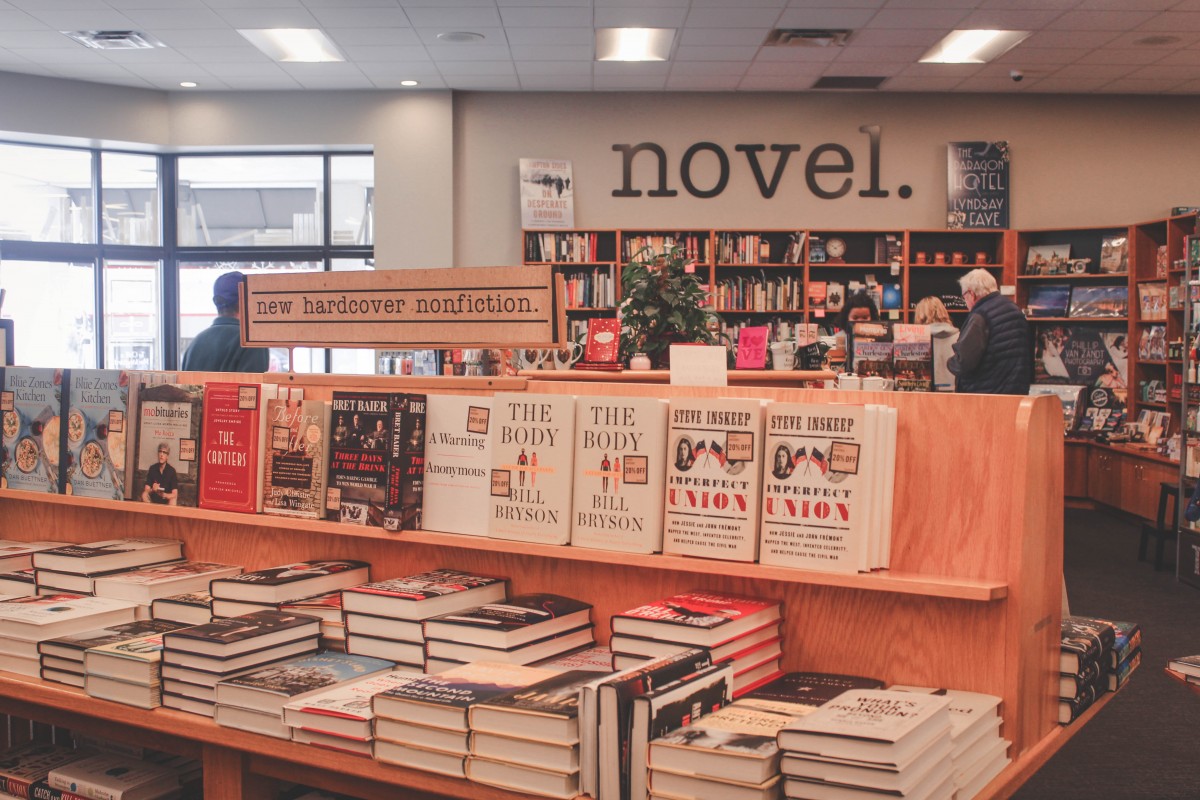 It's no secret that I'm obsessed with bookstores. So towards the end of my one day in Memphis, I head to Novel (stylized novel.), the highest-rated bookstore (that doubles up as a restaurant) in town.
Travel Tip: There are multiple clearance sections scattered throughout Novel so if you want a cheap read for under $5, there are plenty of titles to choose from.
Novel is incredibly aesthetic, but that's not the only reason why I love it. There's a huge emphasis on staff picks here (entire shelves curated by employees), which makes the whole experience all the more intimate.
So before I head to Collierville for the night, I grab a book (well, ultimately, three) to read during the car ride.
Recommended One Day In Memphis Tours
Did you enjoy this one day in Memphis itinerary? What would you do during your one day in Memphis? Let me know in the comments below! I love hearing from you.