Here's how I spent one day in Nashville, Tennessee.
"All these foods," Hassan Rasul Sayid points to a display of puffs and pastries. "These foods. They're like those you know. Those from India."
Hassan is a tall man. His beard is trim. His grin is wide. He is the father of Ahmed and Zakariya, co-owners of The Horn Coffee in Nashville.
With a population over half a million, Nashville is the biggest city in Tennessee. And between the honky-tonks, performance venues, and music museums, it's easy to get lost in the country-pluck of Nashville's daytime tunes.
But during my one day in Nashville, I tried to swing into a few lesser-known spots (in part because I haven't been listening to too much country or Americana music as of late and I'll return to all the touristy highlights when I'm back in that phase).
So on that note, here's my one day in Nashville itinerary.
One Day In Nashville Itinerary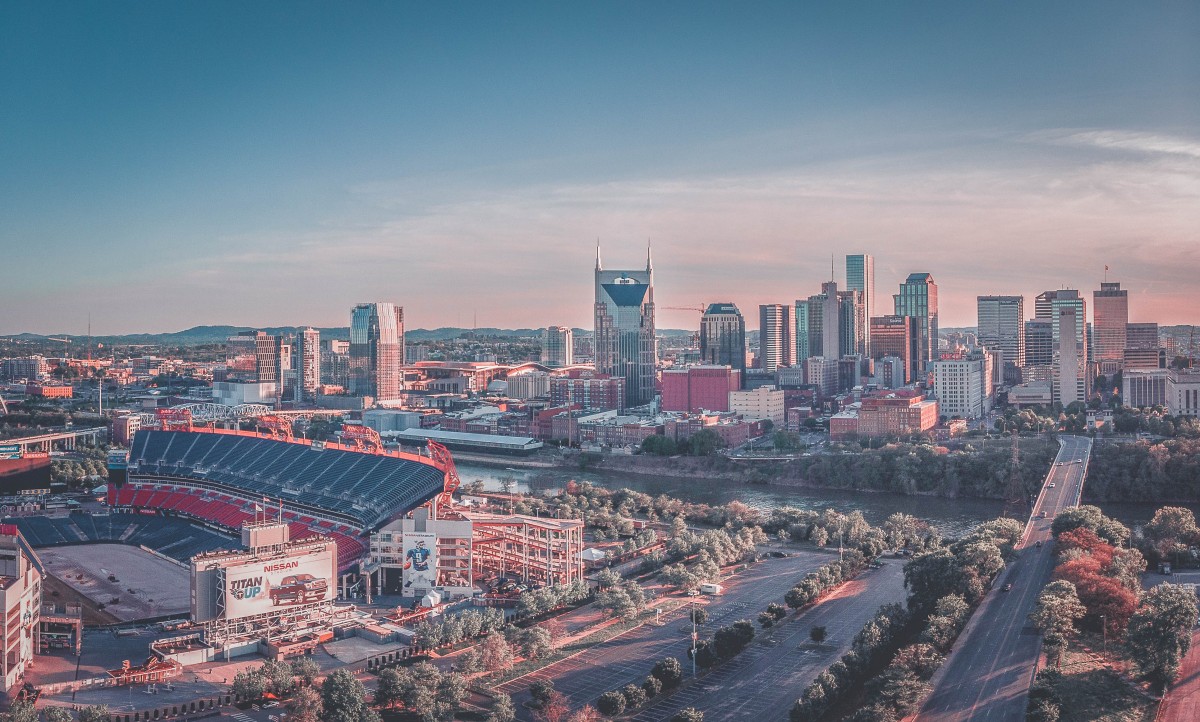 Breakfast At The Horn Coffee
The Horn is in a more weathered part of Music City, where the blocks' beats are distant and faded. It's in a part of town revved up by body shops and showrooms, where most of the stores' titles are slapped-on posters – printed and worn.
Yet The Horn Coffee, on Murfreesboro Pike, is hard to miss. The letters, each thick and bright red, are hung up needle-straight beneath the roof of the cafe. The logo is an icon of Africa marked by a star over Somalia.
The star, the same light blue as Nashville skies on clear, cloudless days, is an ode to Somalia's flag.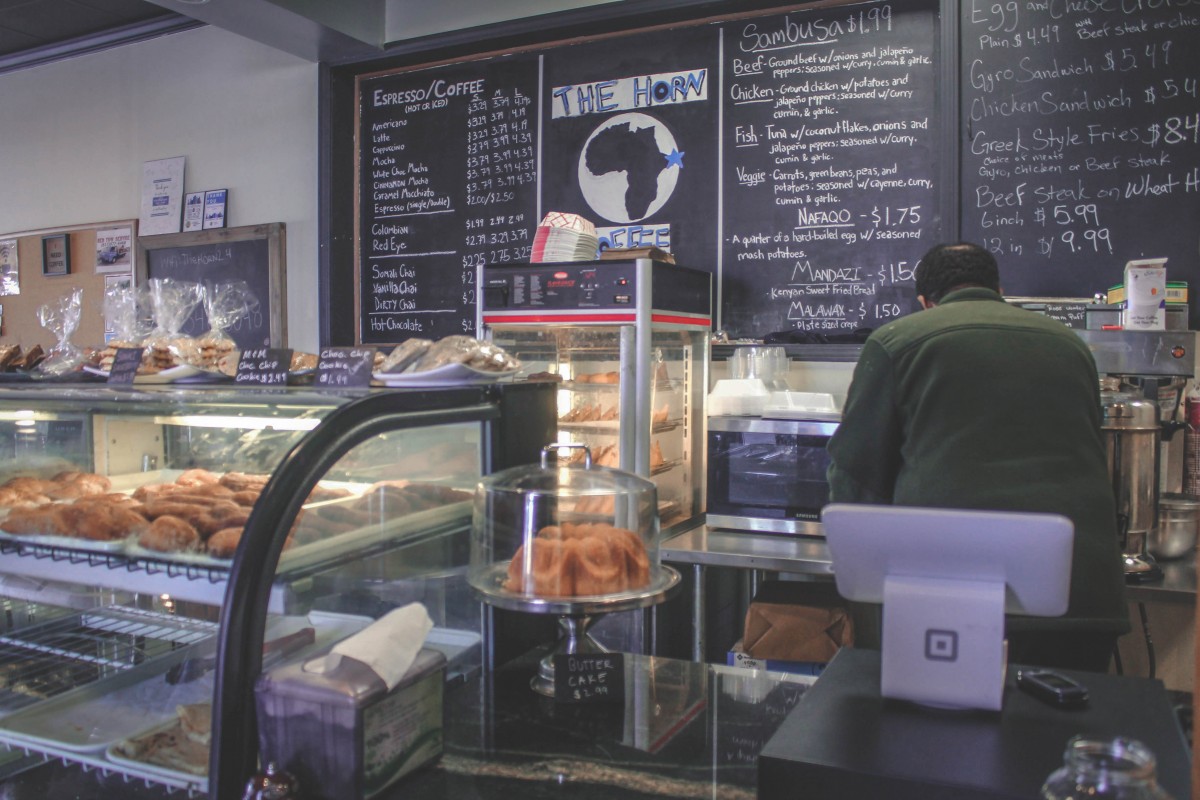 And in a lot of ways, The Horn's Somali roots are what makes it a star. The menu is family-made and authentic.
The Sayid family arrived in Nashville in the 1990s. They were refugees from Somalia, a country then torn by a Civil War.
The Horn is a cozy shop – slick and clean, hemmed by a few tables and booths. As my husband, Vyas, and I slide up to the counter, I point towards a large triangle wedge.
"Samosas?" I suggest. He nods.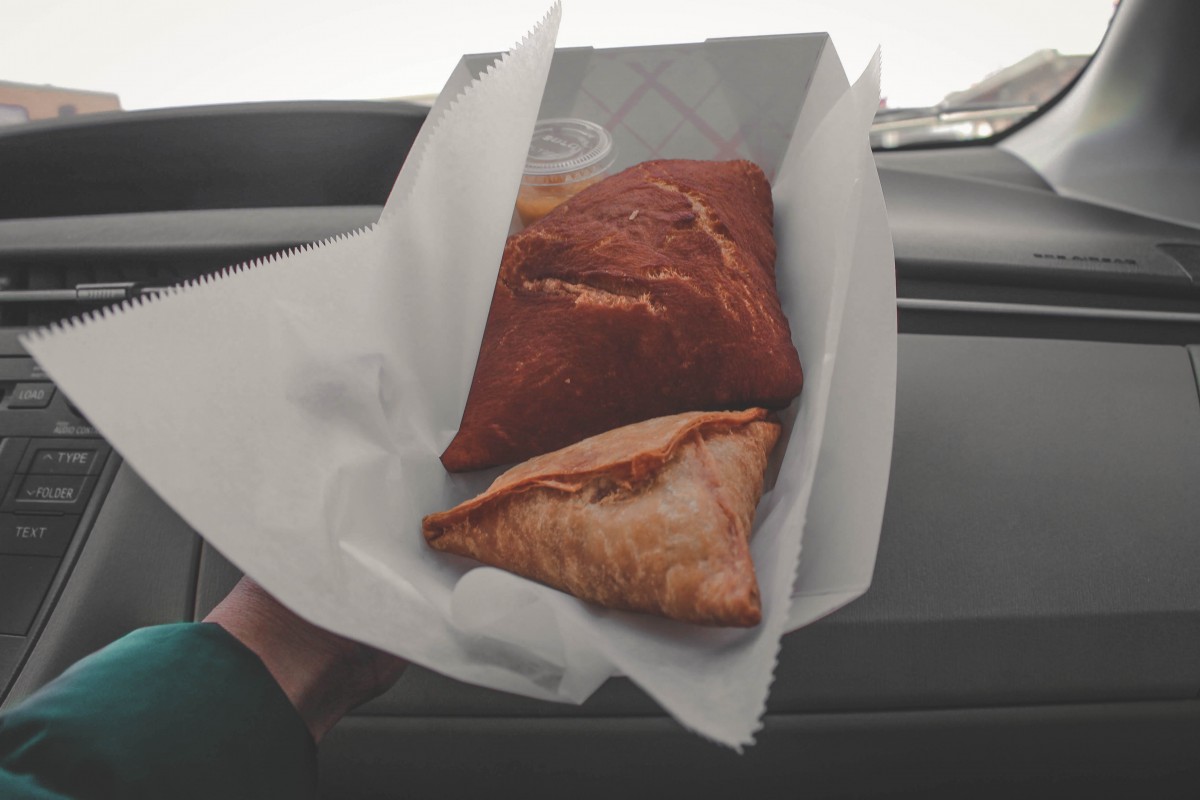 Hassan smiles. He hears me call Somali sambusas by its Indian equivalent. And he knows it's a dish I'm familiar with and love.
But where the Indian samosas I'm used to are deep-fried, chunky, and bumpy from oil (not that I mind, of course), The Horn's sambusas are lightly fried, thinly crisp, and packed with stuffing (soft shredded chicken and veggies). They're served with a mango sauce, thick and syrupy, cut slightly by a savory aftertaste.
Mandazi, fried bread, is another East African specialty served at The Horn. It's soft and sweet and pillowy like a donut. Paired with the mango sauce, it's good. Paired with a cup of house-favorite Somali chai (as a tea addict, trust me, The Horn serves some of the best chai in the United States), it's beyond addictive.
If I lived in Nashville, The Horn is the kind of place I'd come back to day by day. A morning cup of Somali chai. Check.
Drive Through Warner Park Historic District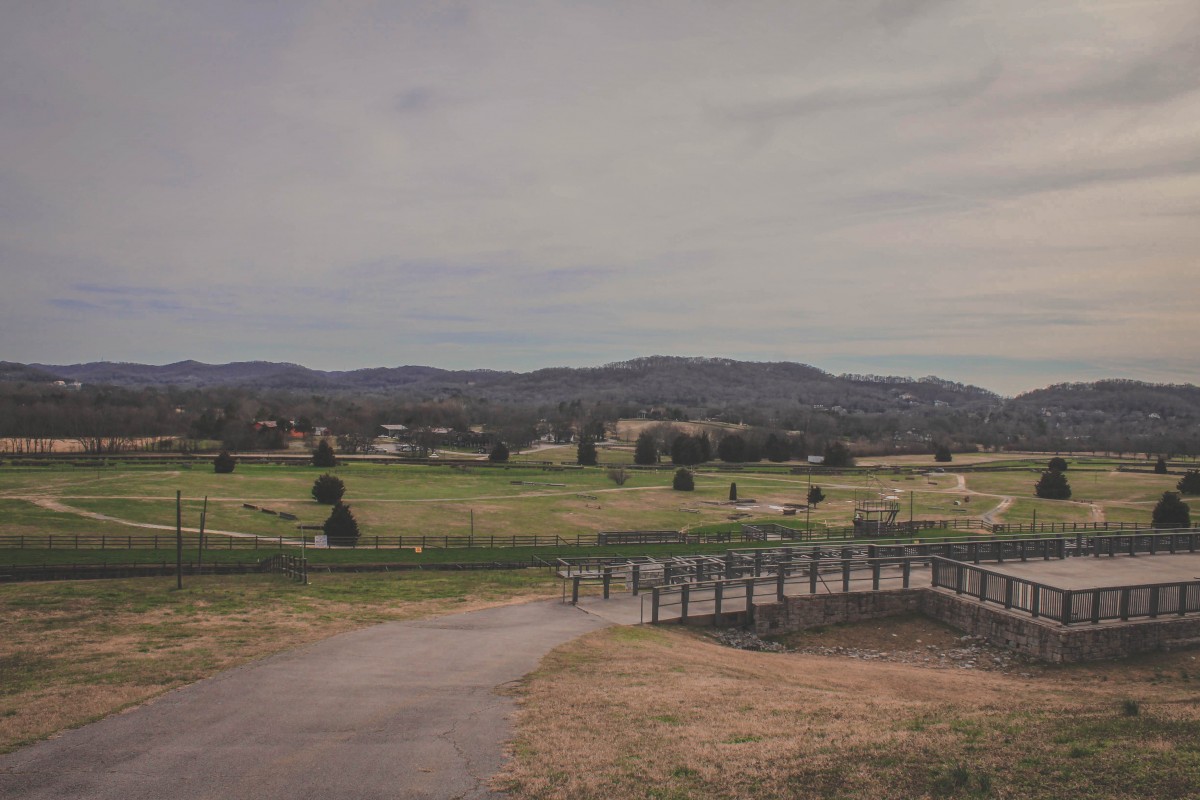 Somali chai in hand, we head out to Percy Warner Park.
Percy Warner Park is part of a set of two lands, collectively called Warner Parks. The other lot is named Edwin Warner Park.
The parks – sweeping trails and meandering roads – are designed for locals. It's dog-friendly and kid-friendly.
Most of the locals choose to walk. Tourists drive.
We drove.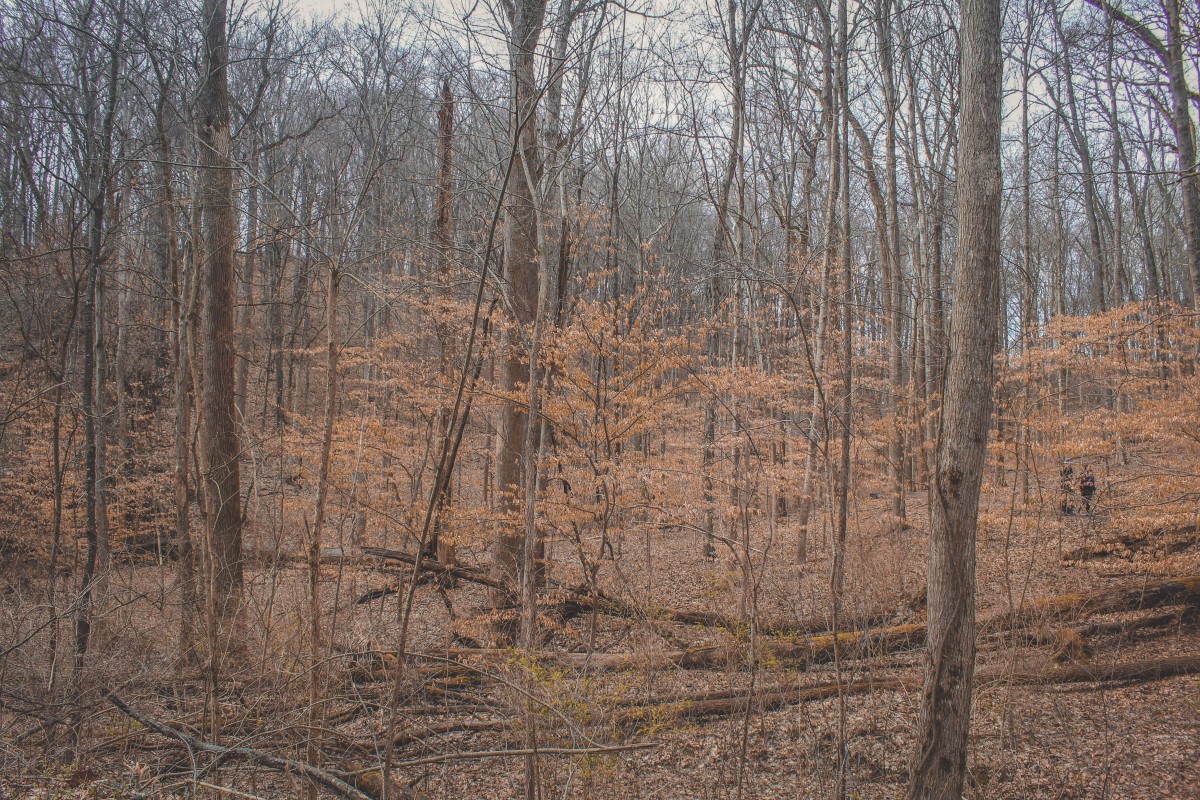 Travel Tip: You'll want to drive slow as there are lots of blind curves and locals around the bend.
The road is serpentine. It snakes through thick woods and small hills and grassy swaths. Even in the dead of winter, there's a small patch of trees fanned in drops of orange.
We stop by a brook. The stream hiccups as it slips along a rocky underpass of a bridge. Percy Warner Park is quiet and calm.
It's an urban park yet if you walk (or drive) a bit, you feel like you're in the dead of nature.
Shop At Fatherland
Fatherland is a hub of micro-shops. It's a strip of small boutiques, the kinds with style, sass, and charm.
The shops are locked in a quiet spot in East Nashville. You'll find a mix of boho and trendy, retro and modern designs, side-by-side. The stores are a bit hippie but if you're planning on gift shopping in Nashville, you'll want to stop by (if not for something vintage, at least, for coffee).
(Her) Bookshop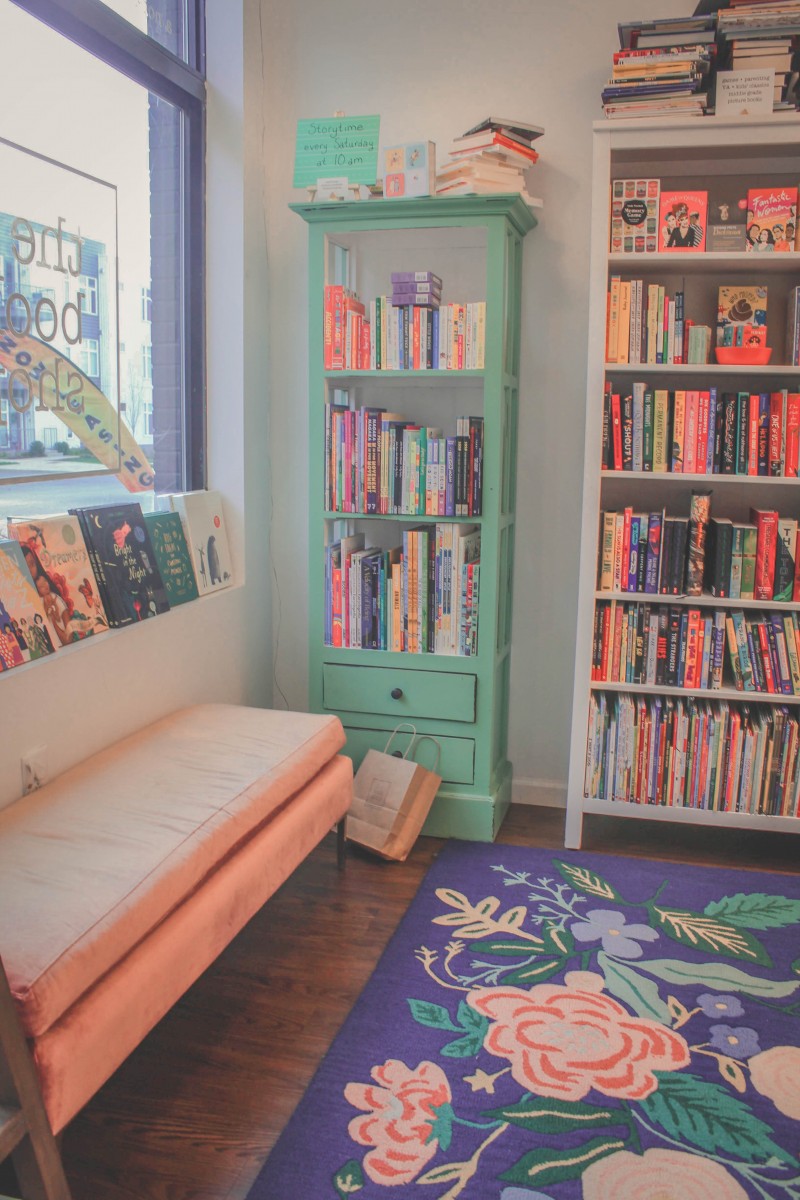 The Bookshop (formerly titled Her Bookshop) is just a few minutes away from Fatherland District.
Set in its own strip of boutiques, The Bookshop is stretched out along the road.
It's a one-room store but its soft pastel design sings a sweet lullaby. At first, amongst the bright colors, I thought I entered a children's bookshop.
But The Bookshop is for everyone. It makes an emphasis on stocking up liberal, diverse titles. You'll see African literature upfront, Central American authors scattered throughout, and modern love stories tangled between the spines of gorgeous anniversary-edition classics.
I ended up picking up (yet another) copy of Great Expectations (I really need to stop buying this book) and a handbound, yellow-ribboned set of Southern poetry.
Brunch At Loveless Cafe
Don't let the name fool you. The menu at Loveless Cafe is made with a whole lotta Southern love.
Loveless Cafe is decades old. The restaurant's journey starts in the early 1950s when Annie and Lon Loveless (hence the name) started serving up chicken and biscuits along Highway 100. Word spread. Their business grew. And eventually, their house turned into a 14-room motel.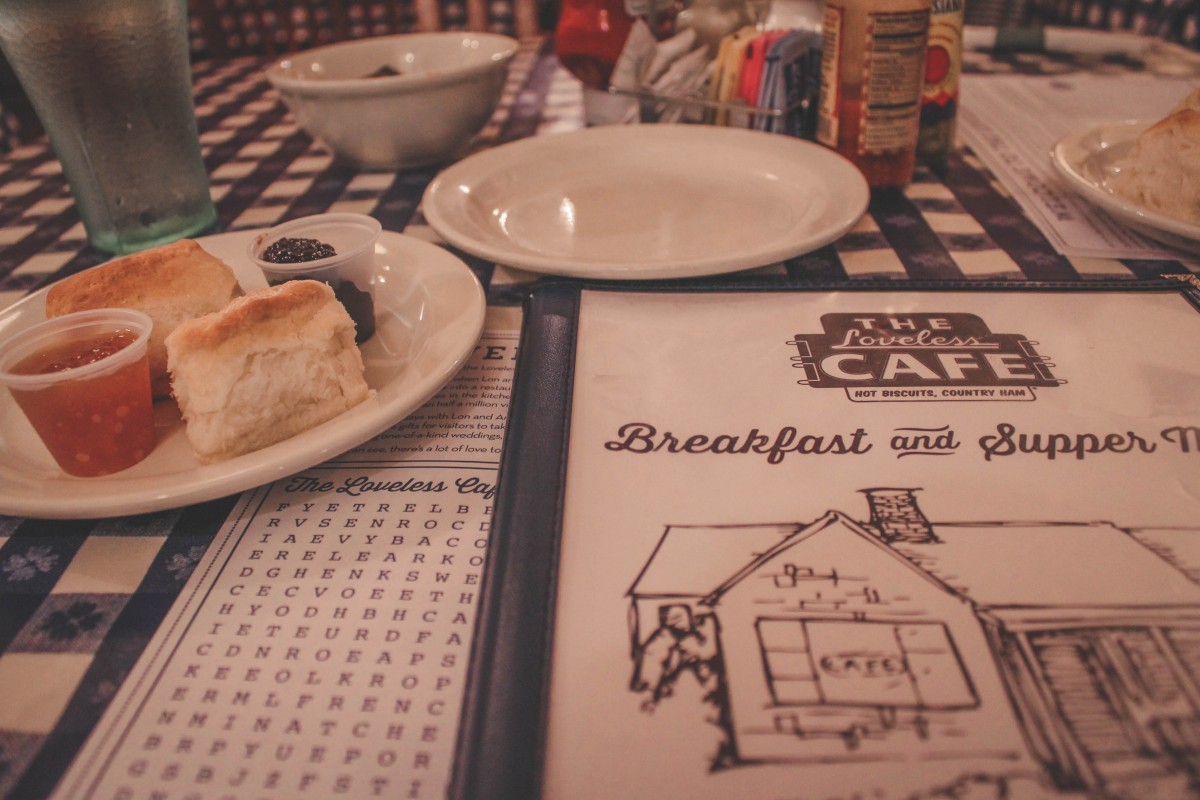 If you're looking for a home dining spot, head to Loveless. The former motel rooms are now cute boutiques, gift shops, and art galleries (but skip the communal restroom if you want to keep your appetite).
And the biscuits are hands-down the best I've ever had. They're firm but soft and taste like toasty bread straight-from-mamma's-oven.
A round of biscuits comes with the dish you order. But I ended up requesting a sampler too because Janice from Friends style Oh. My. Gawd.
Loveless Cafe's biscuits are little bites of love. Enough said.
Tour Tennessee State Capitol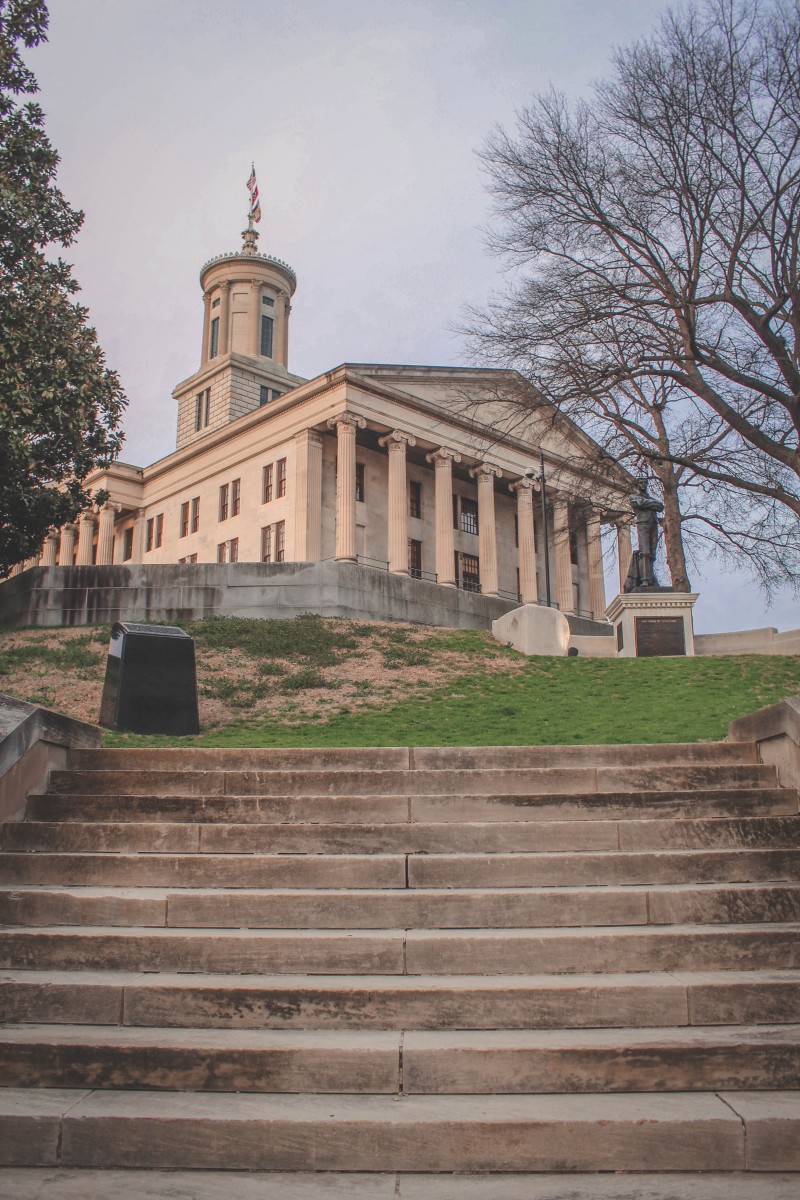 The Tennessee State Capitol is one of few in the United States without a dome. The building, a light beige in the afternoon-to-evening sun, is held up by tall ionic columns.
Tennessee's Capitol building resembles the city's very own Parthenon more than a typical government office.
You can tour the building (Monday through Friday, every hour, on the hour between 9AM and 3 PM, with the exception of 12 PM). It's a site that's rumored to be haunted. It's a site that played a role in Tennessee' War Of The Roses.
Stop By Tennessee State Library And Archives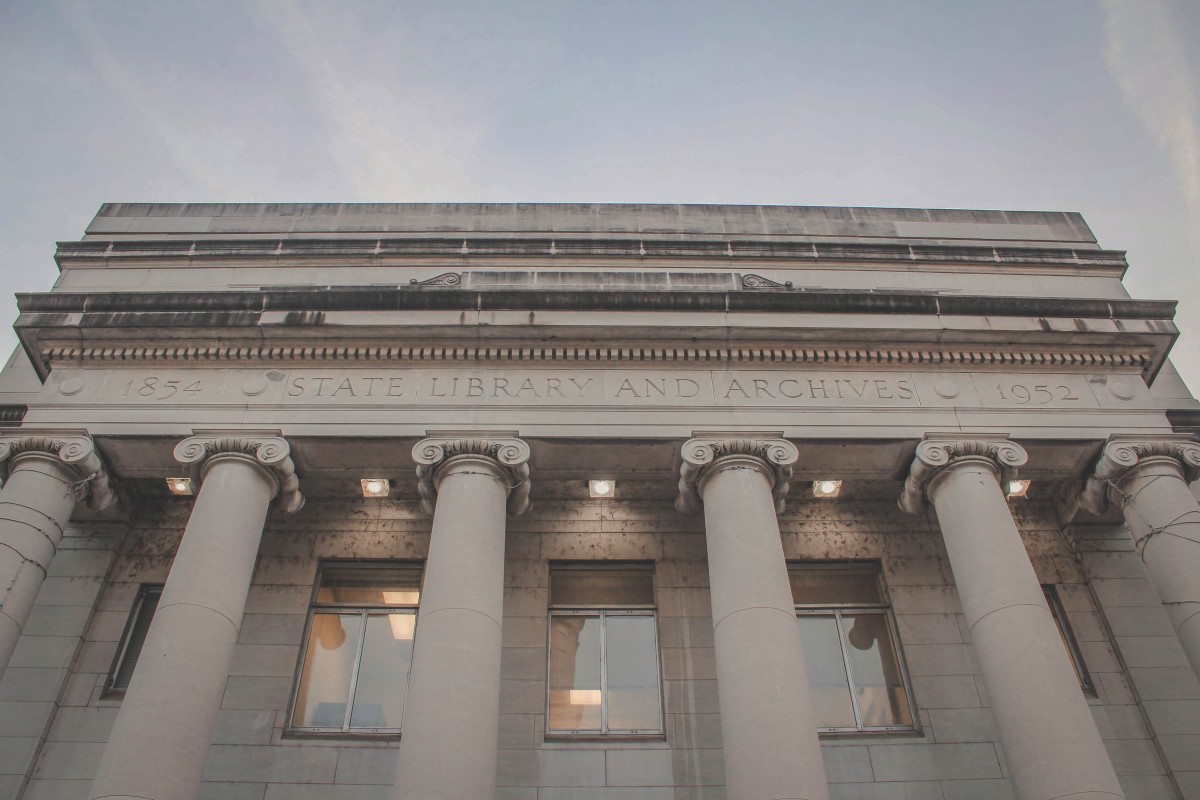 At heart, the Tennessee State Library And Archives is in-part museum.
From Tennessee Assembly floor session recordings to original bills to Tennessee prison microfilms, the library curates all things Tennessee history.
It's a place for bookworms and history nuts (two labels I strongly identify with).
Stroll Along John Seigenthaler Pedestrian Bridge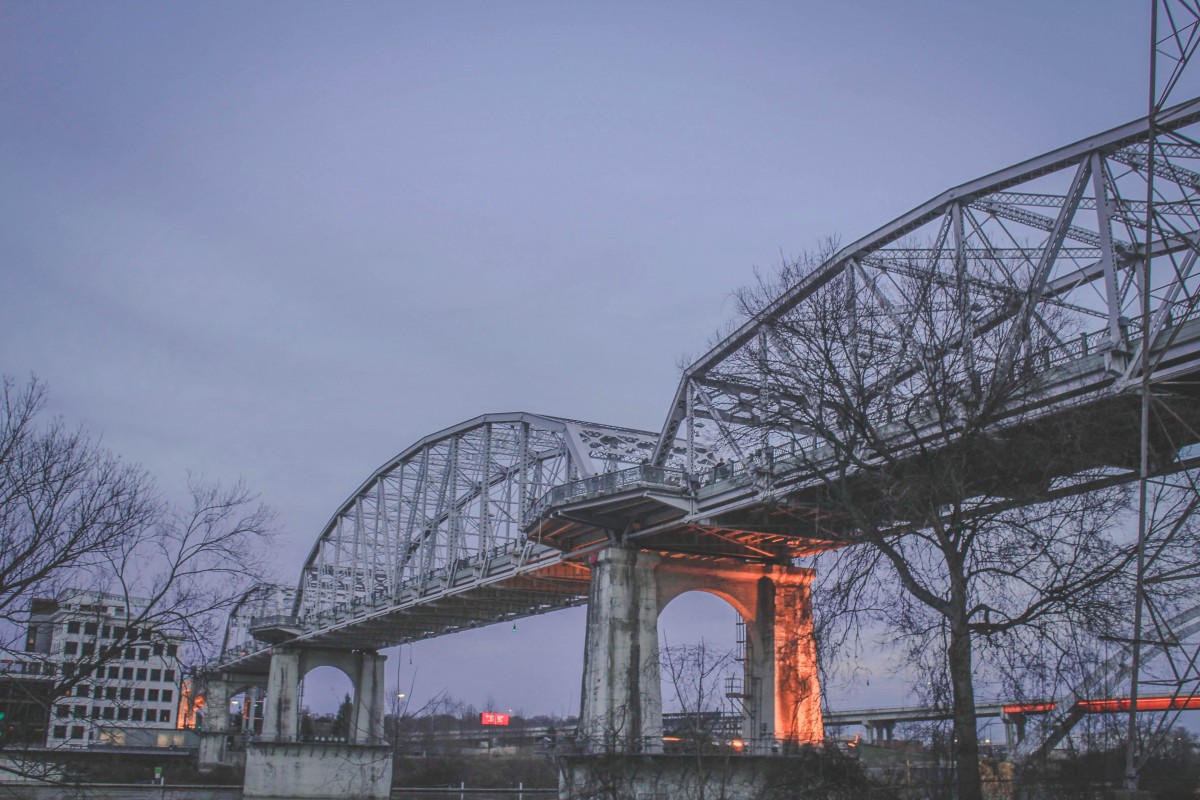 When evening hits, Nashville doesn't slow or stop. Music City's beat rises louder and faster as the crowds set in under a soft yellow glow cast along the busier streets.
John Seigenthaler is a pedestrian bridge. It rises above a slow-moving undercurrent. It's safe to walk on (there are plenty of tourists and locals alike). You'll hear chatter and laughter and (occasionally) slightly off-pitch singing (visitors' brazen voices while huddled up amongst friends).
The bridge, at 3,150 feet, spans over half a mile. And it's a great way to slip from Nashville's day scene to night.
Did you find this one day in Nashville itinerary useful? Have you ever spent a day in Nashville? What are your favorite things to do in Nashville? Let me know in the comments below!