One day in Philadelphia itinerary if you only have 24 hours in the City Of Brotherly Love.
I'm enveloped by history. In this part of Philly, blocks away from Independence Hall, there's a museum of before America was this and a museum of after America was that on-and-around every curb.
Each museum announces itself with a stately humph. And as the Philadelphia wind cracks its hand across my face and drags my hair across my eyes, I can still see brick upon brick upon brick between the gaps in my curls.
The wind stills. There's another humph.
Disclosure: Heads up, this post contains some affiliate links, which means I may get a commission if you make a purchase. Don't feel pressured to buy anything. I still love that you're here, reading my content (side note: I'd probably suggest getting a coffee or tea first though because my blog posts tend to be long). To find out more, you can read our full affiliate disclosure right here.
One Day In Philadelphia Travel Guide
About
Philadelphia's history is as old as the bricks that make up the town. The former capital of the United States is the exact site where the U.S. Constitution was written. It's the place suffragist Susan B. Anthony read the Declaration Of Rights in 1876.
It's a lot of things, including the memorable backdrop of Rocky, National Treasure, and Oscar-winning Silver Linings Playbook.
Philly is a city that I built up in my senses, over time, long before I arrived. So when I landed at the Philadelphia International Airport, late one afternoon, I was a little nervous.
The Philadelphia I saw was very different from the Philadelphia I had envisioned from strips of movies and books and tv but it had the same feel – small-town touches amongst big city sprawl.
Getting Around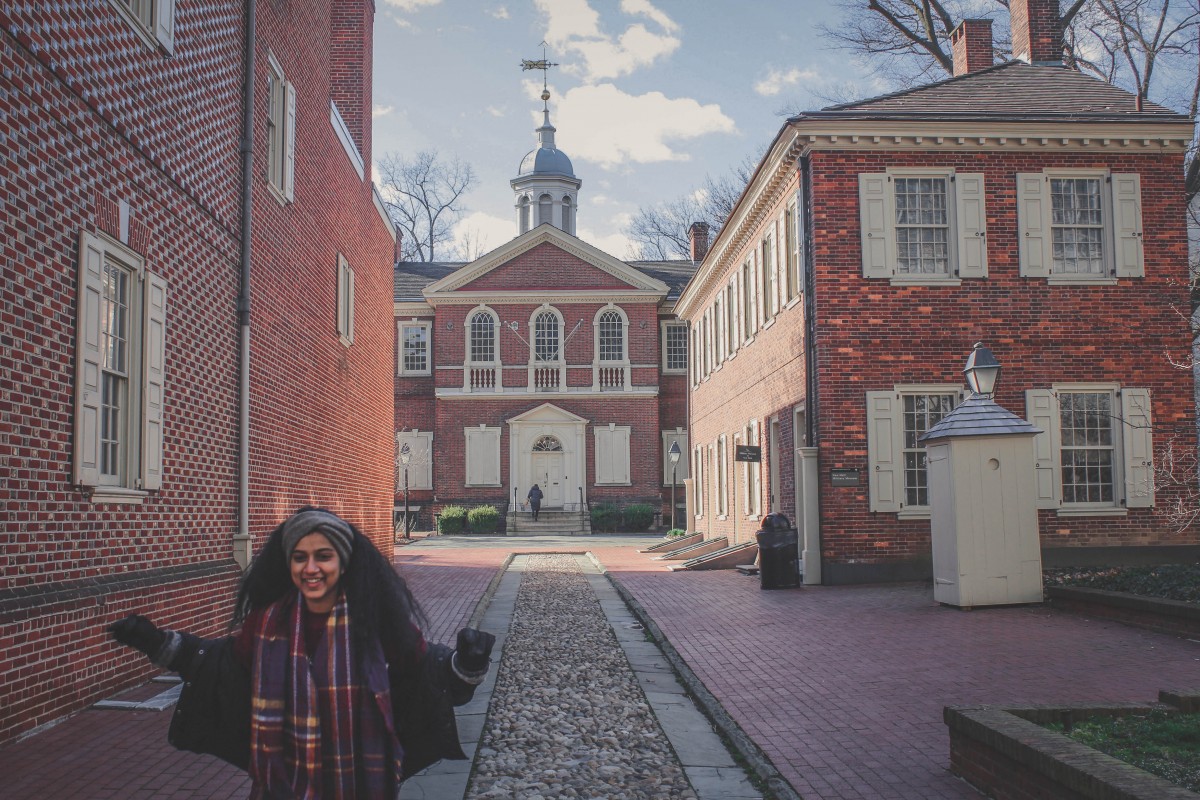 My first night in Philadelphia, I used Lyft to get around. Lyft coupled with walking.
Within districts, Philadelphia is walkable. And if you only have one day in Philadelphia, you'll want to be dropped off near Elfreth's Alley. From there, it's an easy walk to the Betsy Ross House, Benjamin Franklin Museum, Museum Of The American Revolution, Independence Hall and most of the other big-name attractions.
For the next week, I opted for a rental car (picked up from the Philly airport). With a Rakuten discount (if you've never used Rakuten before, I have a full guide on how to use it to save money for travel) and a AAA membership, it cost roughly $23 a day through Hertz.
Philadelphia is also ripe with dedicated bike-lines and since the streets are fairly narrow (since so many people park right by the sidewalk), this is a great option if you don't feel comfortable driving. Bike rentals can be found throughout the city.
Where To Stay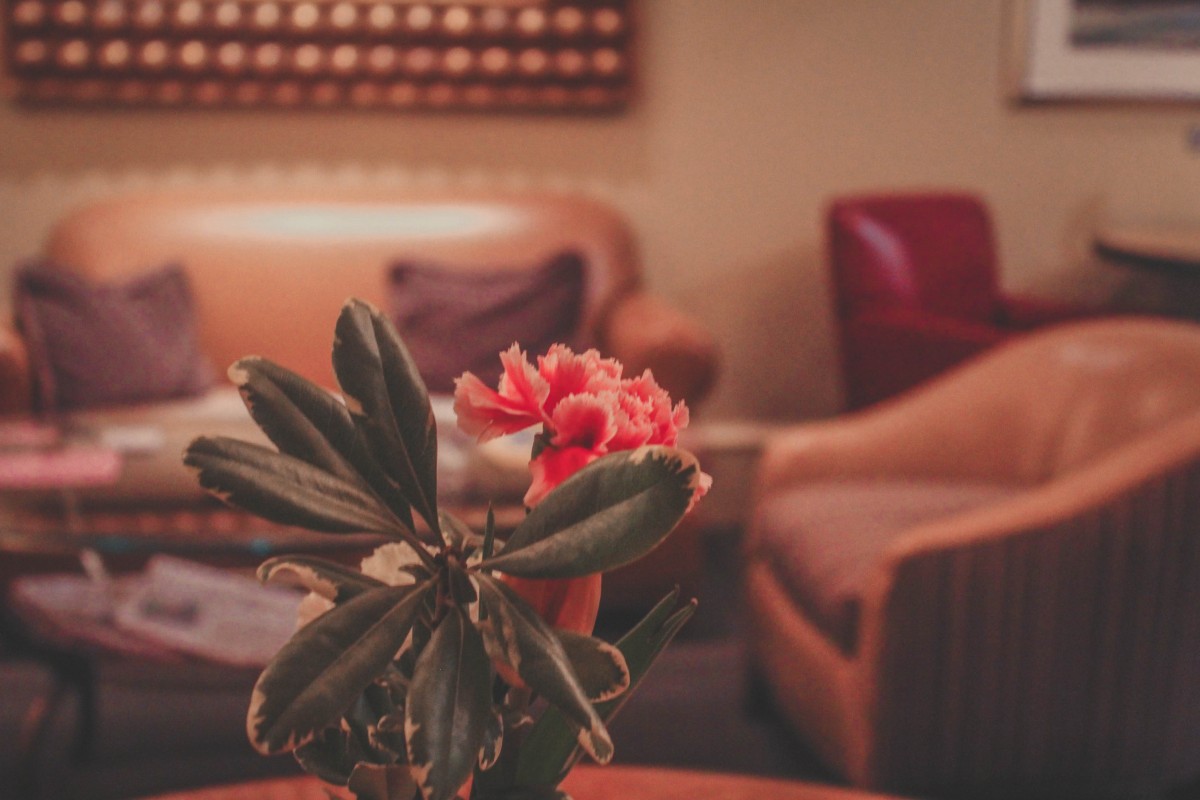 During my first day visiting Philadelphia, I crashed in Alexander Inn (check prices and reviews for Alexander Inn here), an old-boned building in Washington Square West. My room, on the fifth floor, peeked at high-rise streets. In the dark, Philly glittered like the stars draping the sky.
Between the big windows and oak moldings, I fell in love with the charm of Alexander Inn.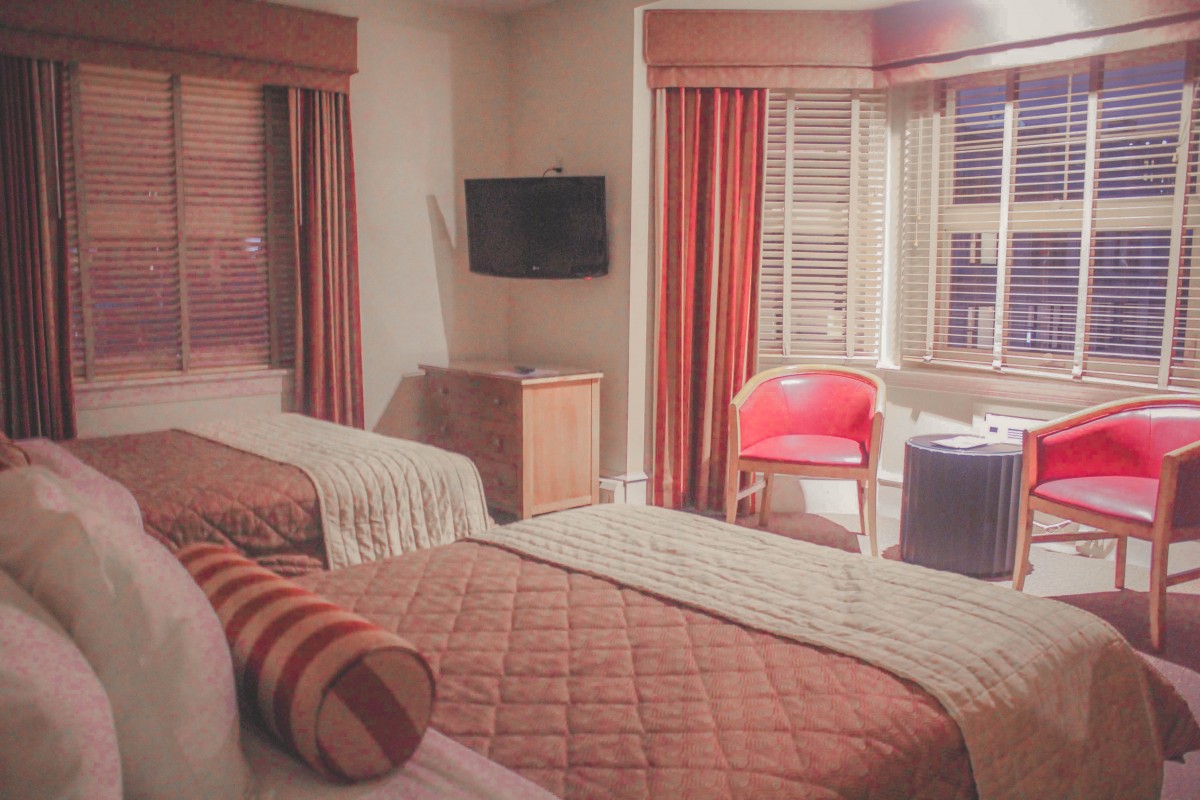 Continental breakfast is offered in the mornings (a basic selection of coffee, yogurts, bagels, cereals, and jams). There's also a tightly contained 24-hour gym.
If you're looking to save a little bit of money (read: skip the Ritz), both the Alexander Inn and the Warwick Hotel Rittenhouse Square (known for its bang for the buck location) are good options.
Start Your One Day In Philadelphia Itinerary With The Historic Sites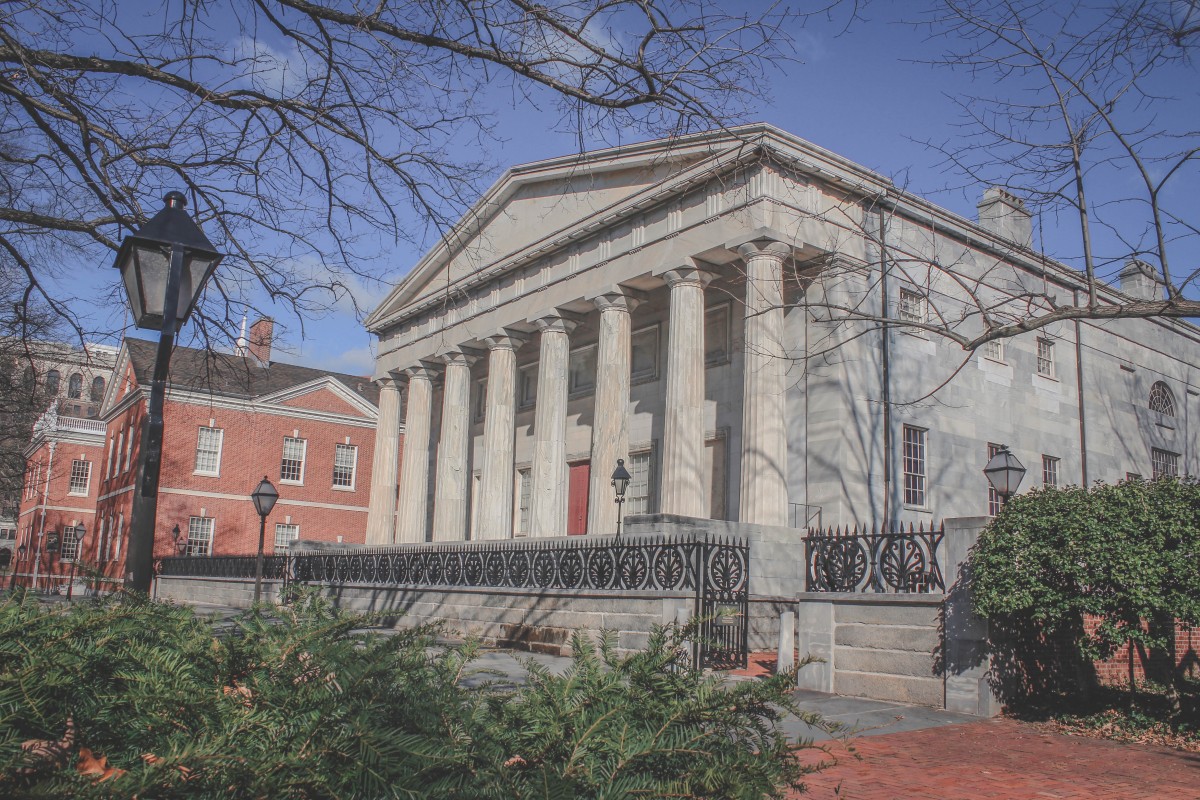 As the cold tugs through Philly's bigger streets, I slip into Elfreth's Alley.
The wind humphs, once again, before quietly rustling the branches snaking up the sides of faded homes.
It's 8:30 AM, the start of my one day in Philadelphia.
Morning At Elfreth's Alley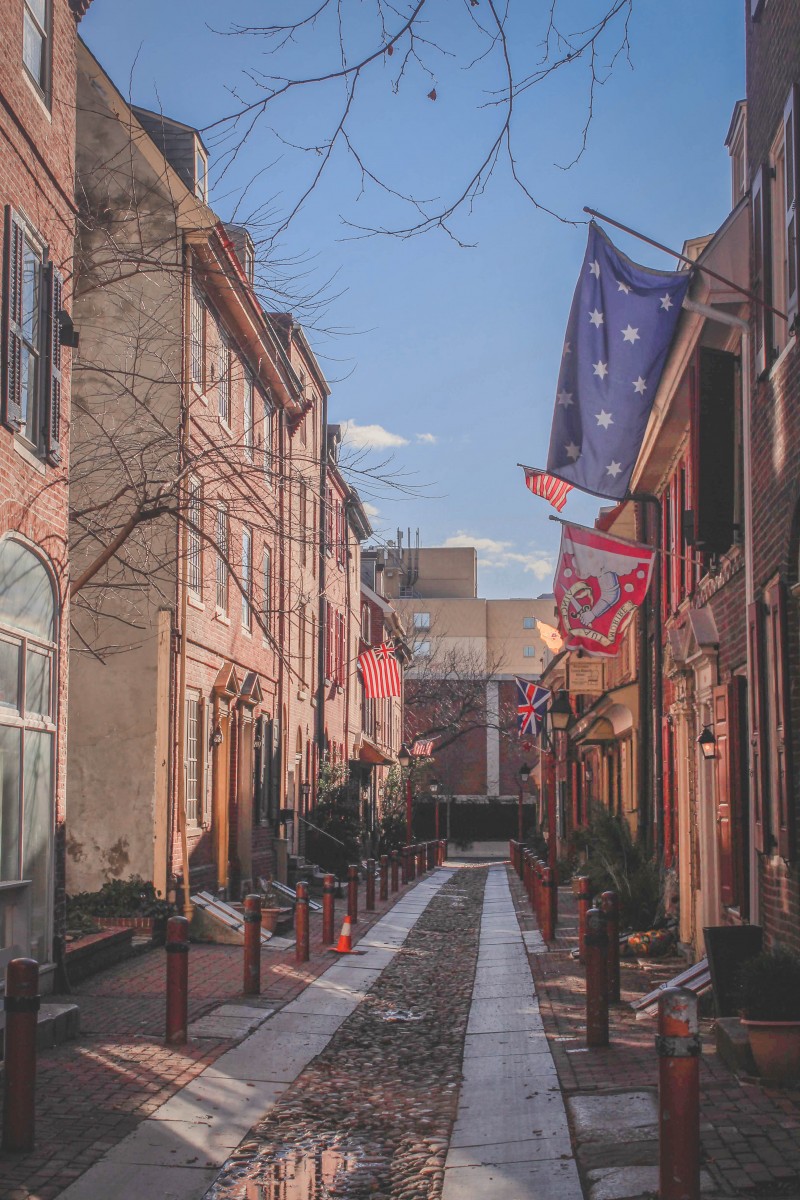 Elfreth's Alley is often touted as the oldest continuously inhabited street in the United States (take that fact with a grain of salt. there are several other footpaths harboring the same title throughout the country).
But Elfreth's claim-to-fame is not the biggest reason to visit. That honor goes to the homes, tall and thin, sandwiching a loose brick path.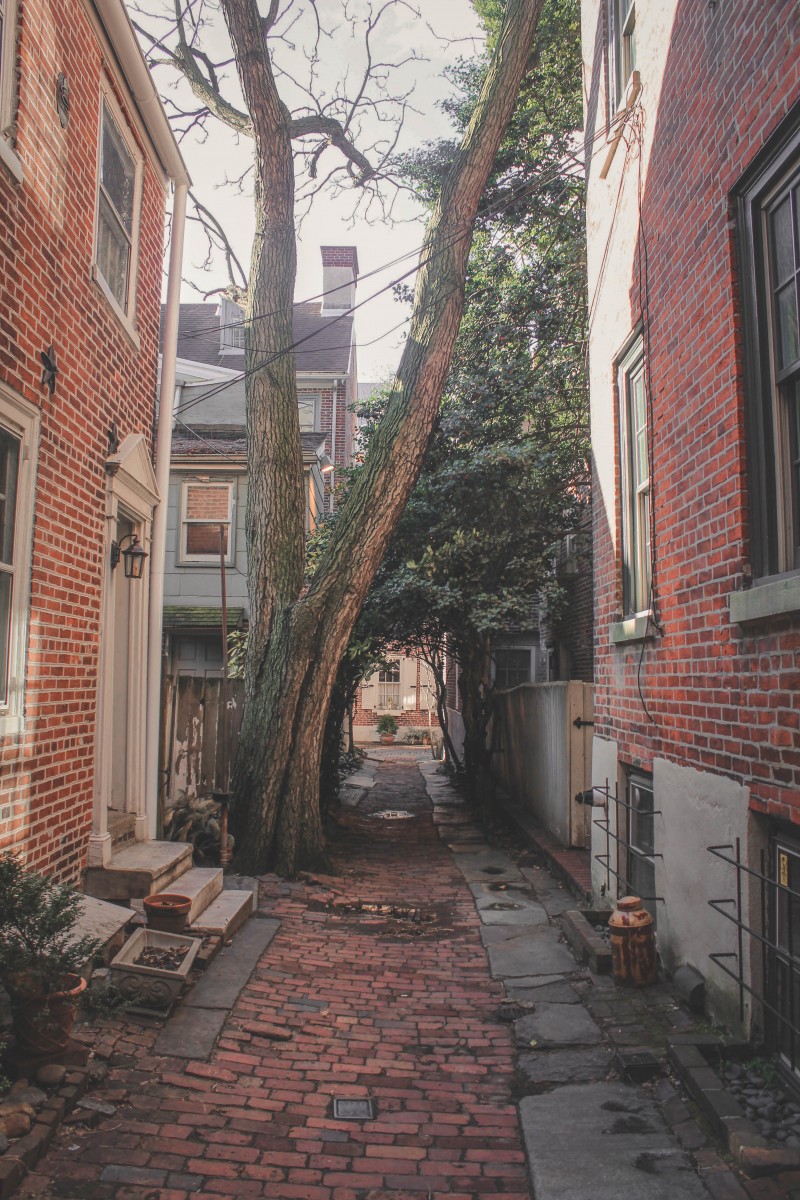 Most of the 32 houses on Elfreth are still occupied. There's a museum mid-way ($5, open over weekends in the summer). Elfreth was once home to carpenters and craftsmen and seamstresses (a story that unfolds during the museum tour). Benjamin Franklin had roomed here.
Elfreth's a relic, a slice of the past, well-preserved, mostly untouched. Walk towards the tip and you'll see a small sub-alley leading into Bladen's Court, a circular plot named after a biscuit maker of the same name. The courtyard was originally hinged by brothers-in-law, William Rush and Abraham Carlisle, who fought on opposite sides of the American Revolution.
See The Liberty Bell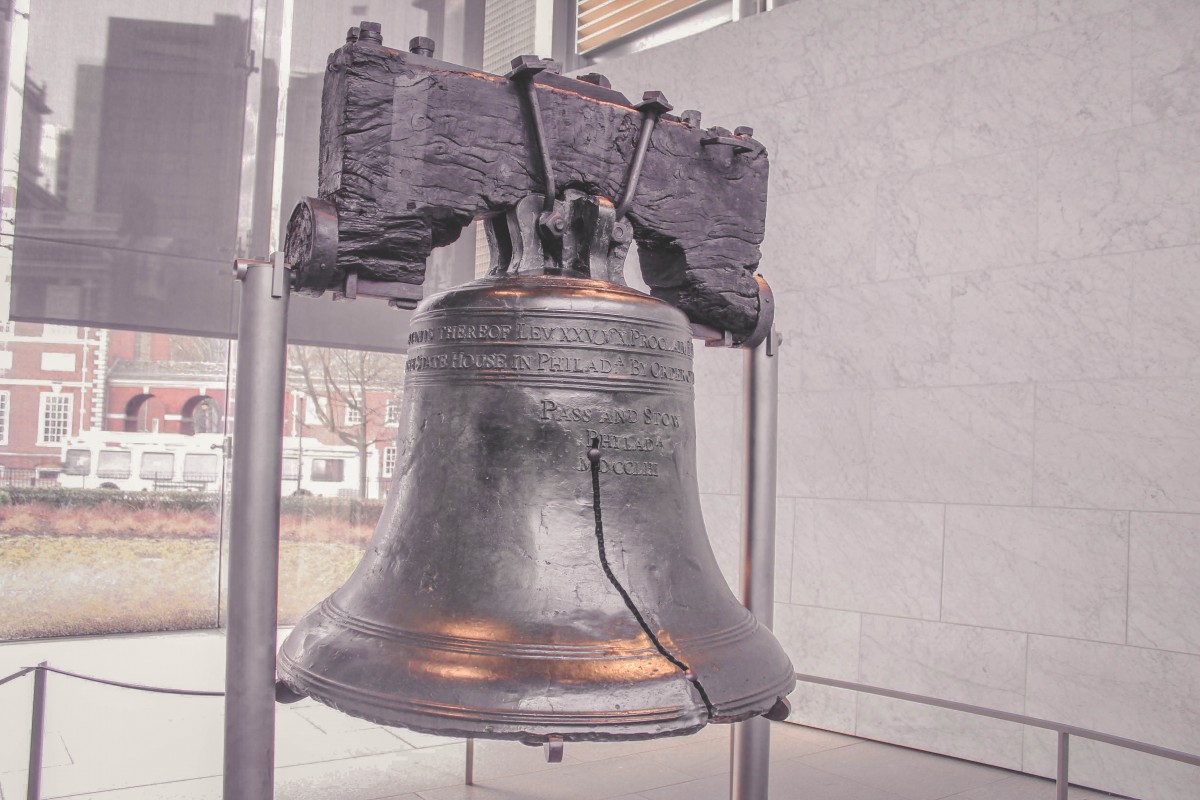 Although most of the museums in-and-around Independence Hall open at 10 AM, the Liberty Bell Center opens at 9 AM.
So if you arrive between 9-10, you can skip the crowds from tour groups, school groups, and hop-on-and-off bus groups.
Travel Tip: You'll need to arrive from the north entrance and exit from the south.
The bell itself is small and gray, with a singular crack down its curves. It sees a crowd each day so you'll want to start by circling around, reading the words etched on, before working your way back through the displays.
"The vision to see the treasured past comes as the timely shadow crosses in front of the House of Pass and Stow"


This is one of the clues in National Treasure. When I first read PASS AND STOW on the Liberty Bell, I thought "where have I heard that before?". You know that feeling when you know you've heard A Song Or Phrase In The Past and it's on the tip of your tongue but Can't Quite Form Into The Right Words. That was me all day. I ended up shouting "National Treasure" right before we got into the car in the same way Archimedes screamed Eureka, Except I Was Running Out Of Independence Hall Instead Of A Bathtub – Philly Travel Diaries

The displays are text-heavy and the print is tiny but if you have a little extra time during your one day in Philadelphia, they take a deep dive into the history of the Liberty Bell and its commercialization since.
Take A Quick Tour Of Independence Hall
Just across from Liberty Bell is Independence Hall. Independence Hall is a stout building with rows-upon-rows of windows.
In the winter (January and February), you don't need tickets (which are free but you can reserve them for just over a dollar. If you're visiting in the summer, I highly recommend booking a reservation).
The tour is short (under 30 minutes) and the experience really depends on the group (there is an incredible amount of history here and if no one in your group asks questions, your tour guide will brush through it. So don't be afraid to draw out details about the space during the Q&A portions. The guides will happily answer).
Grab An Afternoon Bite At The Bourse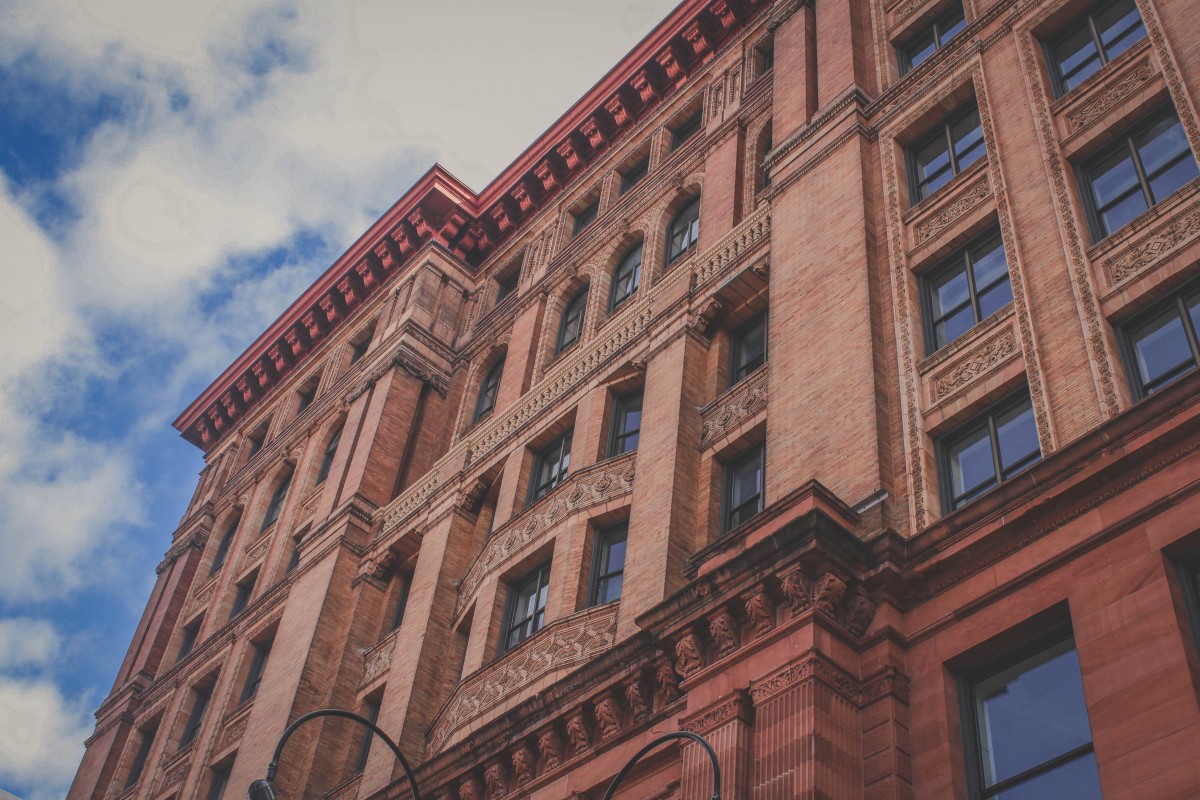 From Independence Hall, turn clockwise around the wide grassy stretch of Independence National Historic Park towards the entrance of The Bourse (there are technically two entrances but this is a shorter walk).
The Bourse is a food hall set in a beautiful red-to-yellow building. Its roots date back to 1891. Today, it's a marketplace of sorts with a long lineup of vendors.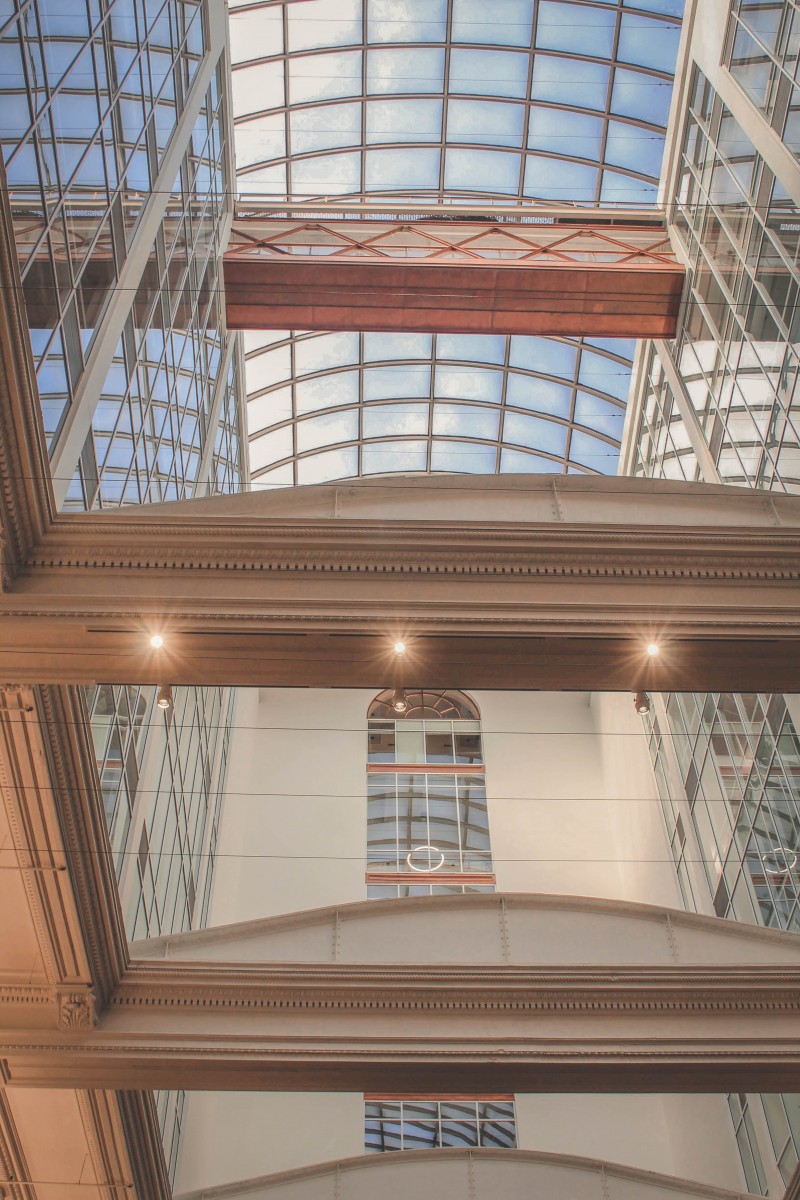 I ask the cashier at Marino Bros for a recommendation (the menu had so many options. I had no idea what to get).
"You like meat," he asks. It's more of a statement than a question. The cashier's voice is rough and low, like Vito Corleone from The Godfather.
I nod.
Travel Tip: If you want onions, just add the word "with" to the end of your order. If you don't, just follow up by saying "without".
"You like spice," he asks. Same tone.
I nod, a little more enthusiastically.
"Are you sure?" He smiles like Vito Corleone.
I nod again. I'm sure. How bad could it be?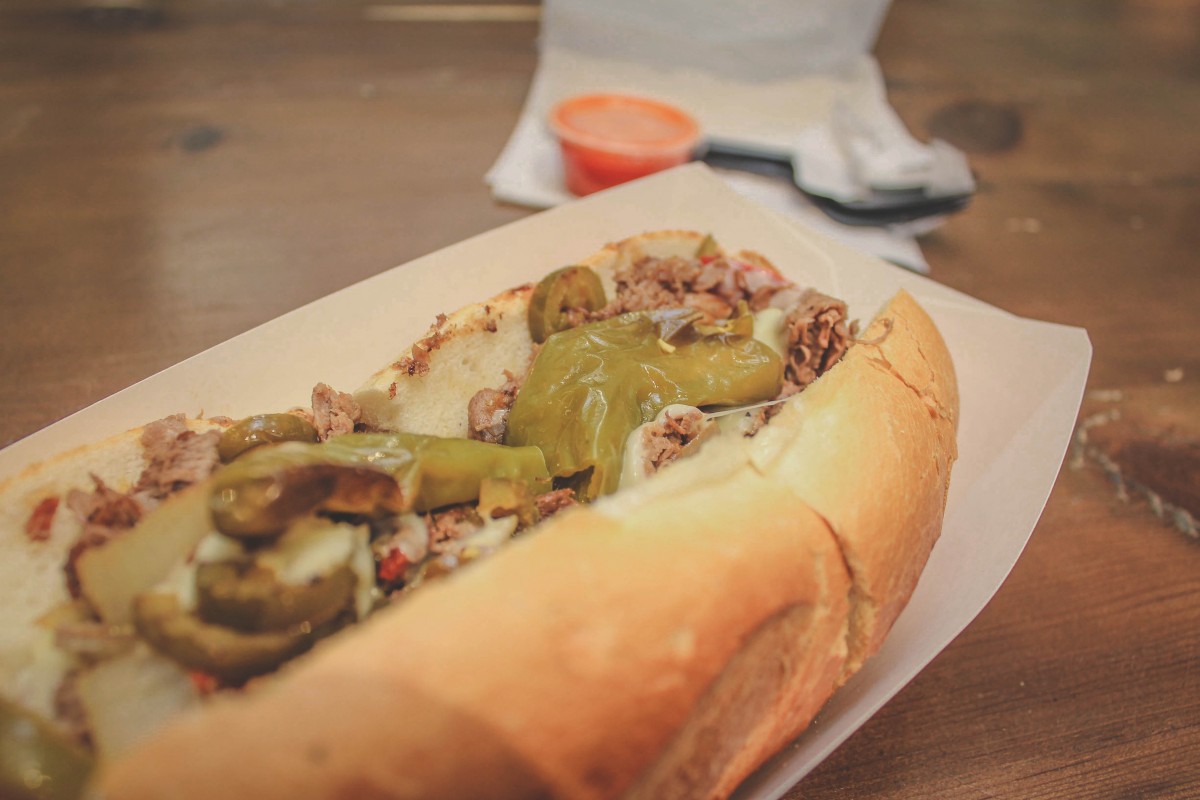 My Marino Bros cheesesteak ($11.95) is hot. I mean, really hot, like it has every pepper invented under the sun on a thin spread of meat hot.
And I have mixed feelings about it. The meat is dry but for some reason, I like it way better than Geno's or Pat's (whose on-camera rivalry, I recently discovered, is hyped for press).
Other vendors at The Bourse:
LALO: Filipino home-cooking
Rebel Taco: made-from-scratch "not yo mama's" tacos
Bricco Pizza: Roman street food
Wind Down Your Afternoon At The Museum Of The American Revolution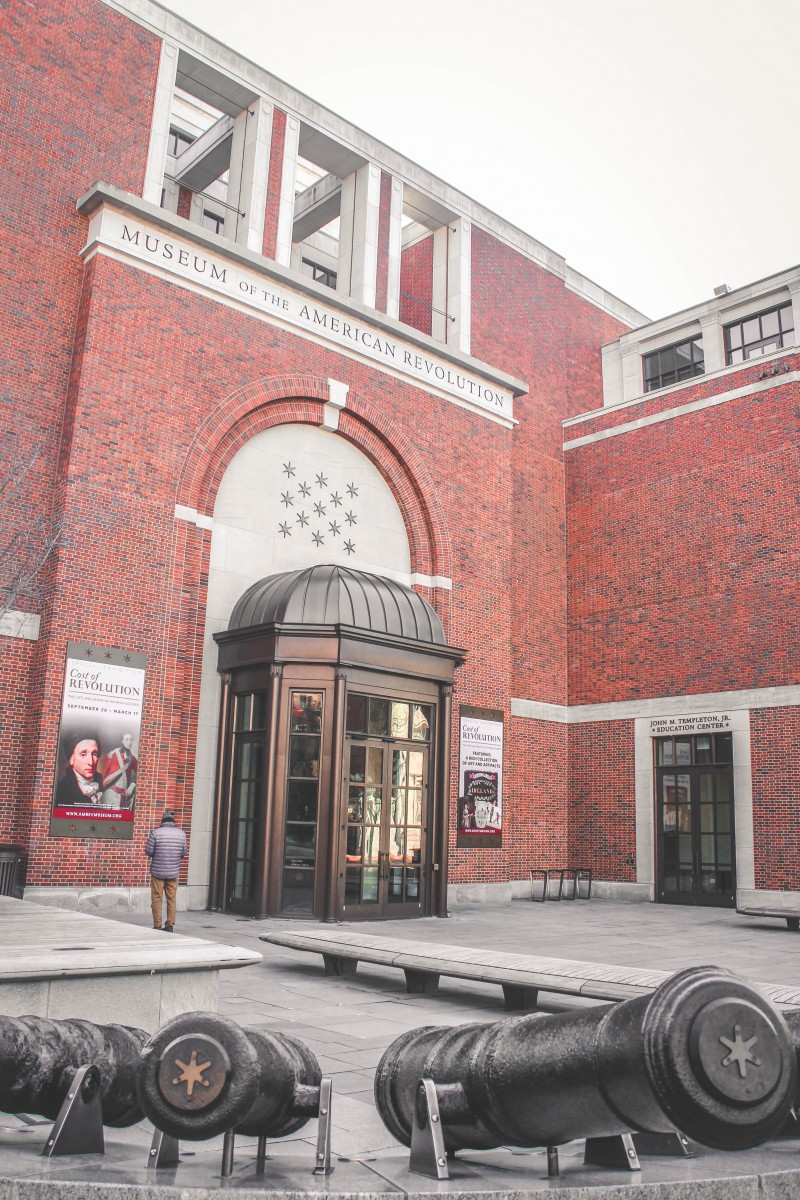 The Museum Of The American Revolution (reserve a ticket online here) is known for its hands-on, tech-driven displays.
At first glance, the museum seems a little small. But each exhibit is packed with information. It's not presented in a traditional manner so if you want to get the most out of your visit, you'll want to watch the videos and interact with the displays as much as you can!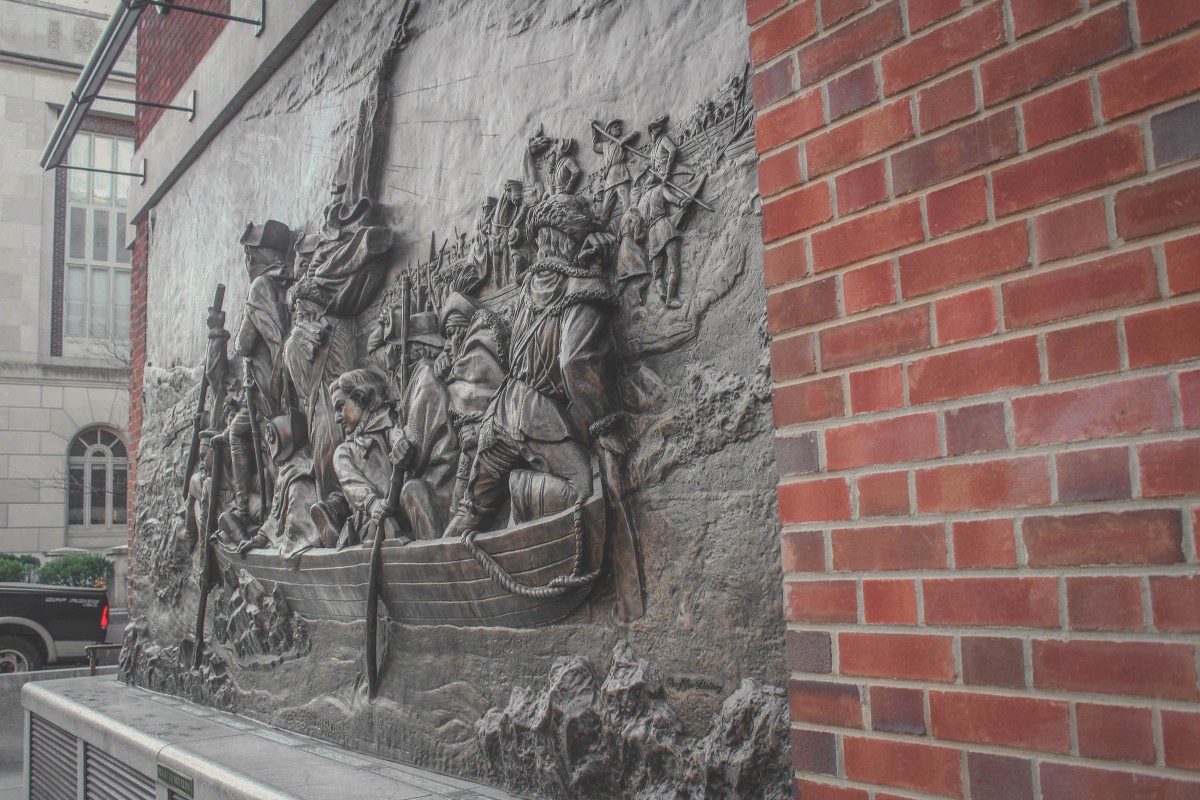 End Your One Day In Philadelphia With A Late-Night Treat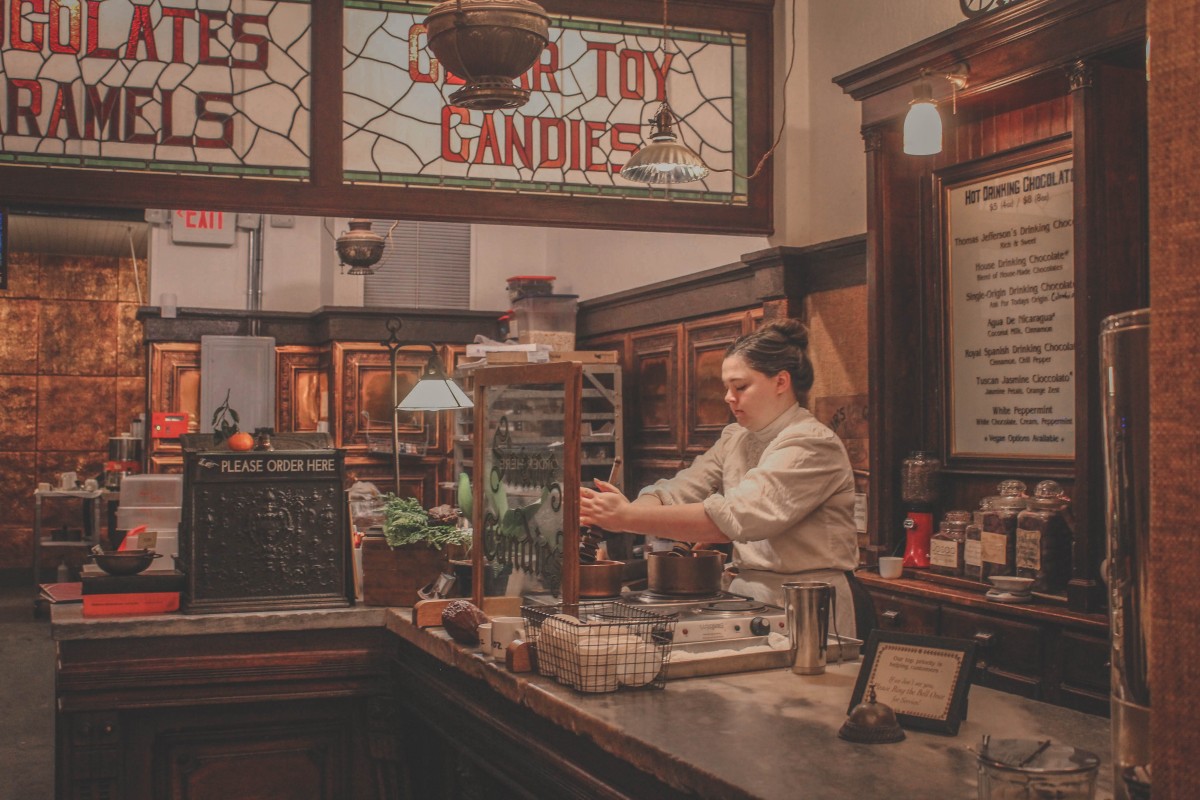 By the end of my one day in Philadelphia, I felt like I had taken in so much information about the Liberty Bell's associations with slavery and anti-slavery, the truth about the Fourth Of July (why the USA celebrates the wrong day), how Pennsylvania was misnamed and misspelled, and a dozen other facts and truths that made my head reel.
I had American history (a subject I thought I knew through-and-through) all wrong. So after visiting the Museum Of The American Revolution, I decide to drink in the kitschy side of Old City (quite literally).
I arrive at Franklin Soda Fountain, an old-fashioned ice cream parlour. But the lights are dim and the seats are empty so I know it's closed for the night.
I pop over next door.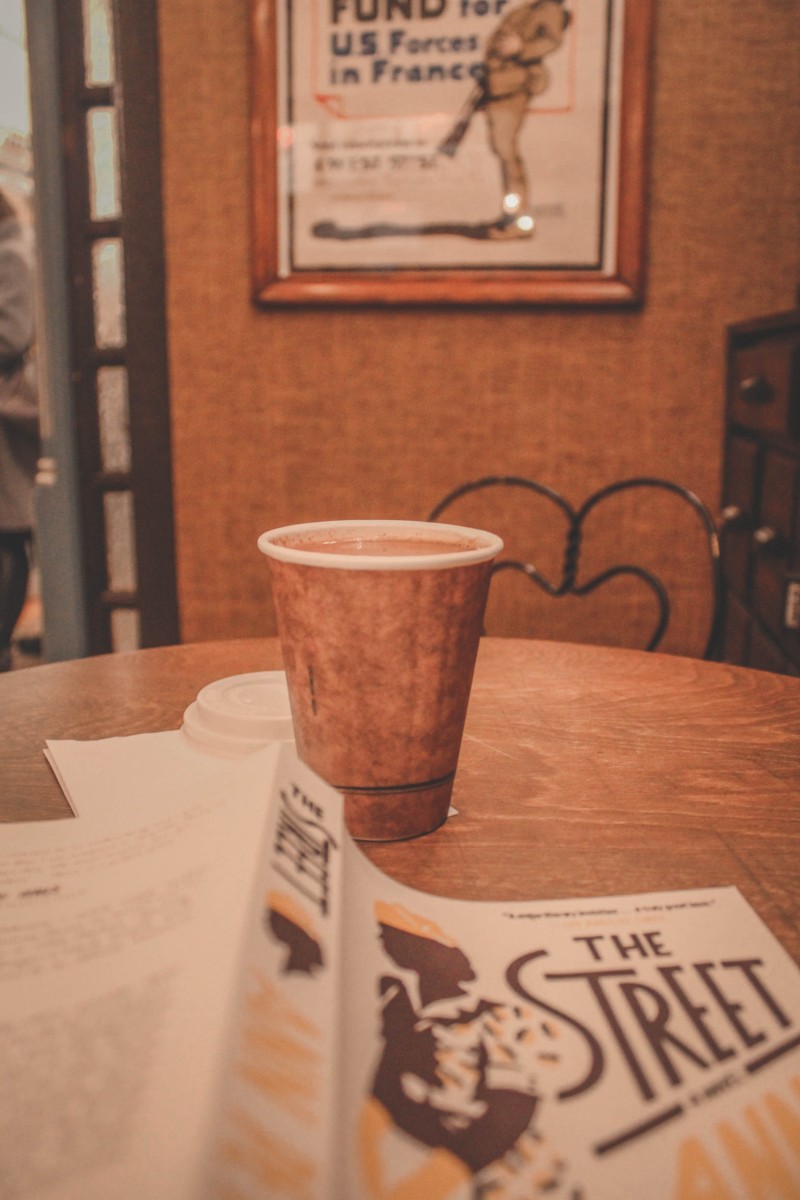 Hidden in the back of the Shane Confectionery, past two long rows of candies, is a chocolate lounge. It's a small spot (there are four seats total) that sells drinking chocolate (with names like Thomas Jefferson). An eight-ounce cup costs $8, which I think is a bit much.
But I guess I'm paying for location and experience. Shane's is in the heart of Philly's tourist district. You get to see the chocolate made on-the-spot in an old-fashioned kettle. It's mixed by hand. The result? Hot cocoa that's thick and heavy and good (great for a date-night, if you want to split it between two).
I go with the Tuscan Jasmine, a drink spiked with orange zest (it has a subtle fruity undertone). I nestle into a chair and start to read my book (which I picked up from Uncle Bobbie's in Germantown, the best bookstore and cafe in Philadelphia).
After day meets night, the lights are still on. The shop still smells like hard candy and caramel. The city outside doesn't look very different.
But I think the history soaked into Philadelphia's roots plays a big part in that.
Recommended One Day In Philadelphia Tours

Did you enjoy this one day in Philadelphia itinerary? Have you ever spent one day in Philadelphia? What did you do? As always, I'd love to hear from you!