your guide to the Pearl District San Antonio
Exposed piping. Postmodern facades. Tonal trimmings. San Antonio's Pearl District feels different from the city we saw yesterday. As I walk towards Hotel Emma, my steps quicken in anticipation. I'm in love with the style – this style. It's new and unexpected.
Youthfully charged and restaurant heavy, The Pearl District in San Antonio has dipped over a century of history in modern vibrancy. The result? A dynamic 20-plus-acre mixed-use space rooted in the past.
Here's our complete neighborhood guide to The Pearl District San Antonio (including a deep-dive into its risqué history, a few restaurant and brewery recommendations, and a list of our favorite local businesses)!
Pearl District San Antonio History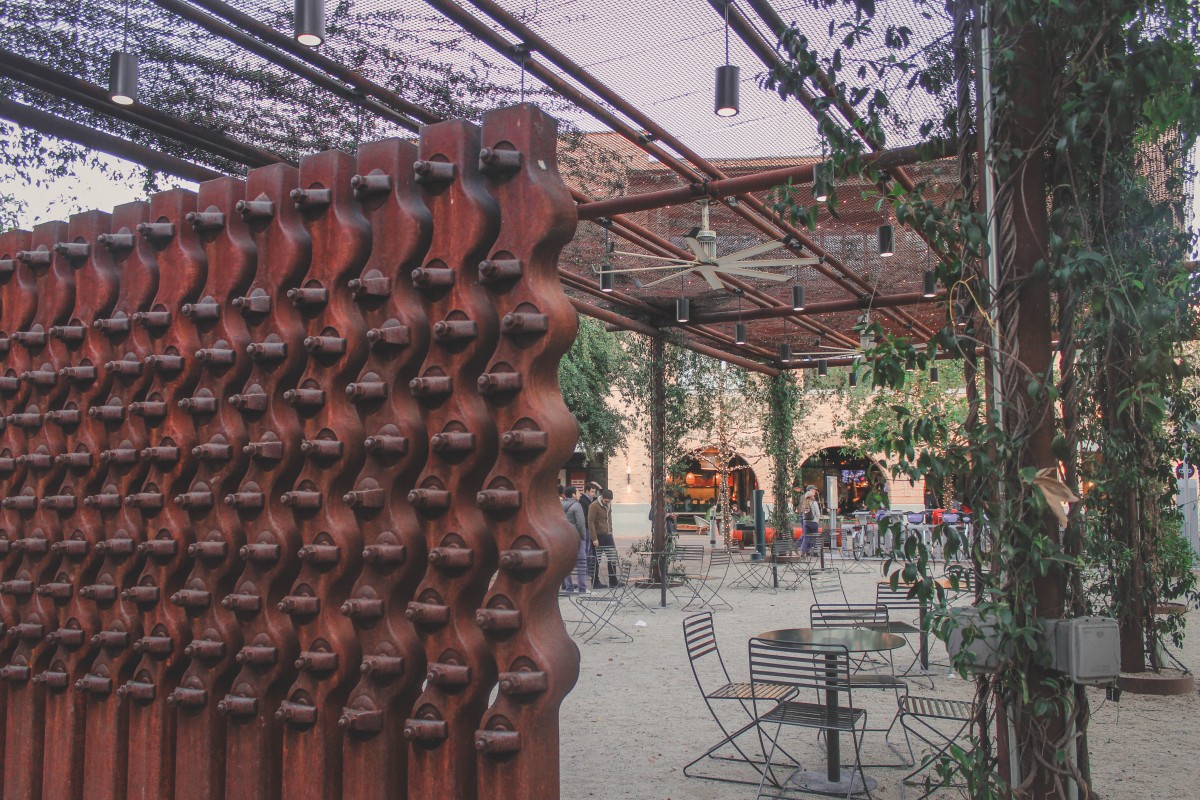 The story of Pearl District San Antonio begins in the 19th century with Pearl Brewery, a San Antonio-based beer house that after a hundred years and a few change of hands, closed down permanently. In-between, just before and after Prohibition, lies a scandal-driven tale with plot twists and turns.
Our lead is Emma (well, ultimately, three Emmas). Emma Koehler, whom Hotel Emma and a street just a block down is named after, was a woman with a sharp mind and sharp features. She was also the wife of Otto, the former President of Pearl Brewery.
Like Emma, Otto was an ambitious German immigrant. And by the time he scooped up a position at The Pearl, he was already well versed (and respected) in the beer trade.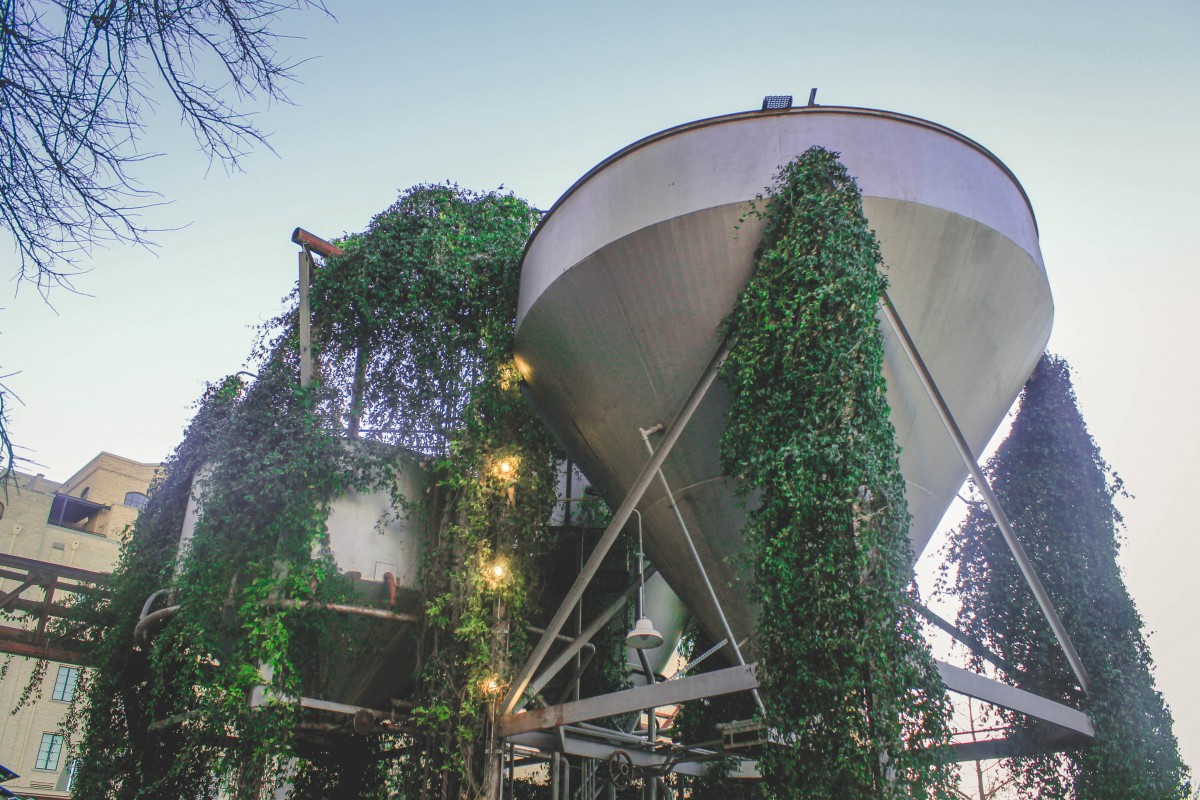 Emma helped Otto with the business as he built it up. She was strong-willed and had a genuine knack for commerce. She stood by Otto during his wins. And she kept The Pearl going during Prohibition (but I'm getting ahead of myself).
Just after the turn of the first decade in the 1900s, Emma met with a harsh accident that left her confined to a bed. So Otto brought in a young, brunette nurse, also named Emma (Emma Dumpke, nicknamed Emmi) to help his wife around-the-clock. And shortly after, he and Emmi began to have an affair (at the time, Otto was in his 50s and Emmi was in her 20s).
Emmi had a friend, also named Emma (Emma Burgermeister, nicknamed Hedda), who she invited to the area. She was a tall, blonde, stormy-eyed bombshell and quickly caught the eye of Otto.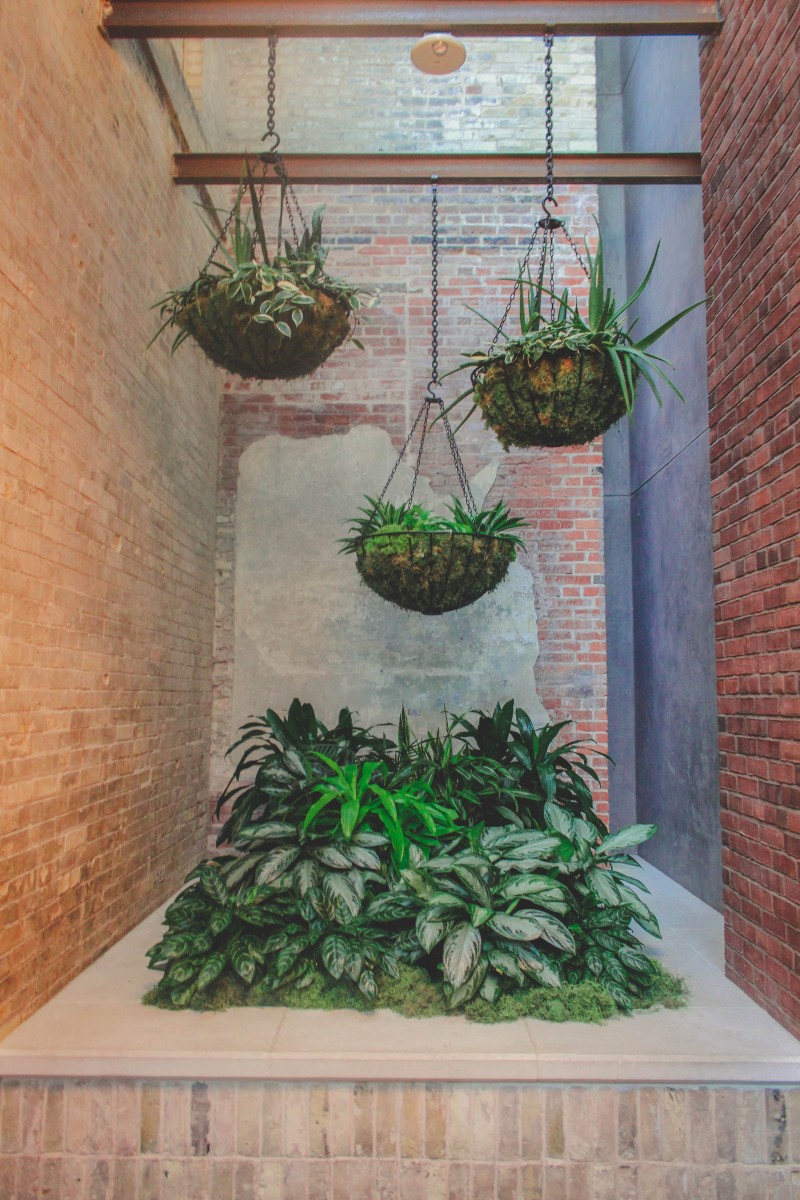 Otto purchased a cute little cottage nestled amongst Hill Country views for the two Emmas. And because he was a man who kept his own interests at top priority (and sensed Emmi's love was wavering), he willed the property in Hedda's name (though some sources claim it was in both of their names).
Almost three years after Otto and Emmi's affair began, she found and eloped with her true love (not Otto). Otto couldn't take it. He wasn't satisfied with one Emma (or two Emmas for that matter). He wanted all three Emmas. So he doubled down on Hedda, who was growing increasingly uncomfortable.
When Otto proposed to Hedda, she refused. Emma Koehler, in her bed-hooked state, needed support. And Hedda couldn't allow Otto to treat Emma K. with a final-straw level of callousness and disregard.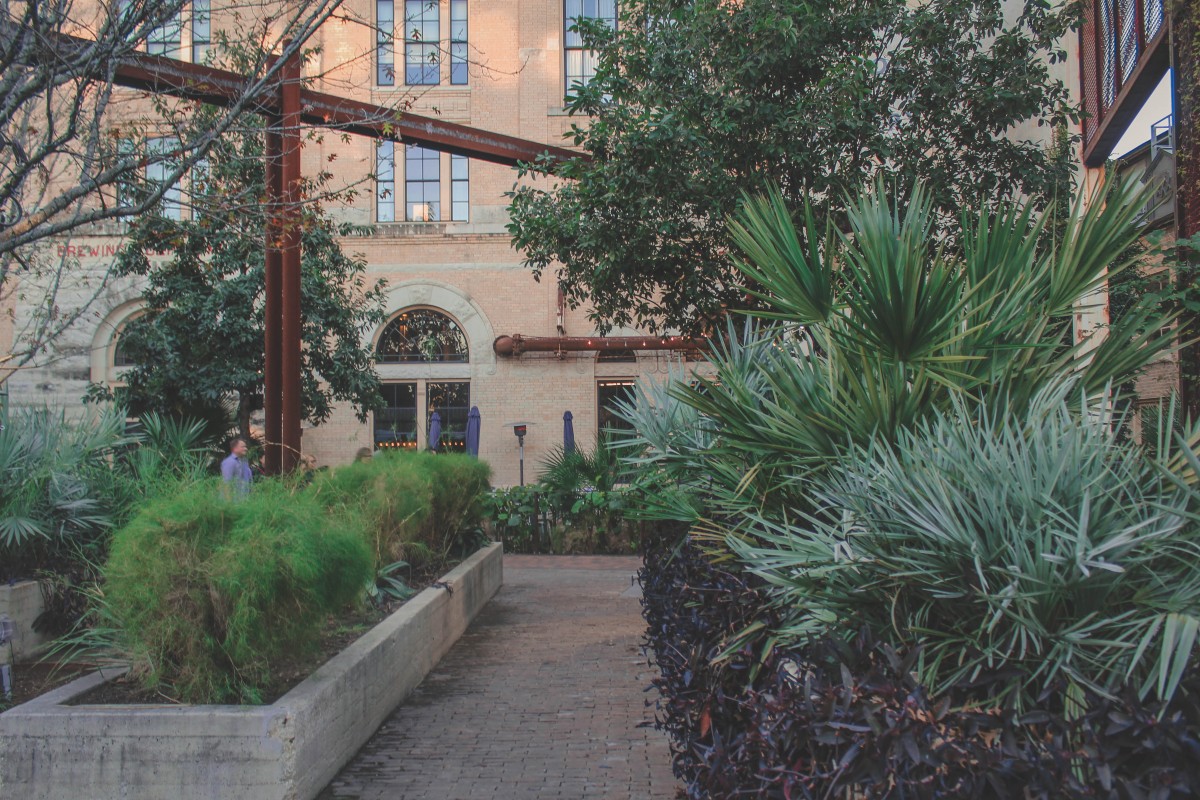 So Otto moved on. And Hedda, dependent on Otto, began to worry about her financial security. The two proposed to meet at a bar, only if Hedda brought all evidence of their relationship.
Things went south from there. With a new plan, Hedda brought Emmi back before the meeting. Emmi convinced Otto not to meet at the bar but at the cottage he had once bought for Hedda and Emmi instead.
Otto set out on a buggy, just past 4:00 PM, and arrived at the cottage he hadn't visited in so long. No one really knows what happened next. There were two guns involved – one a .32 caliber. Hedda fired it. Otto was dead cold on the ground.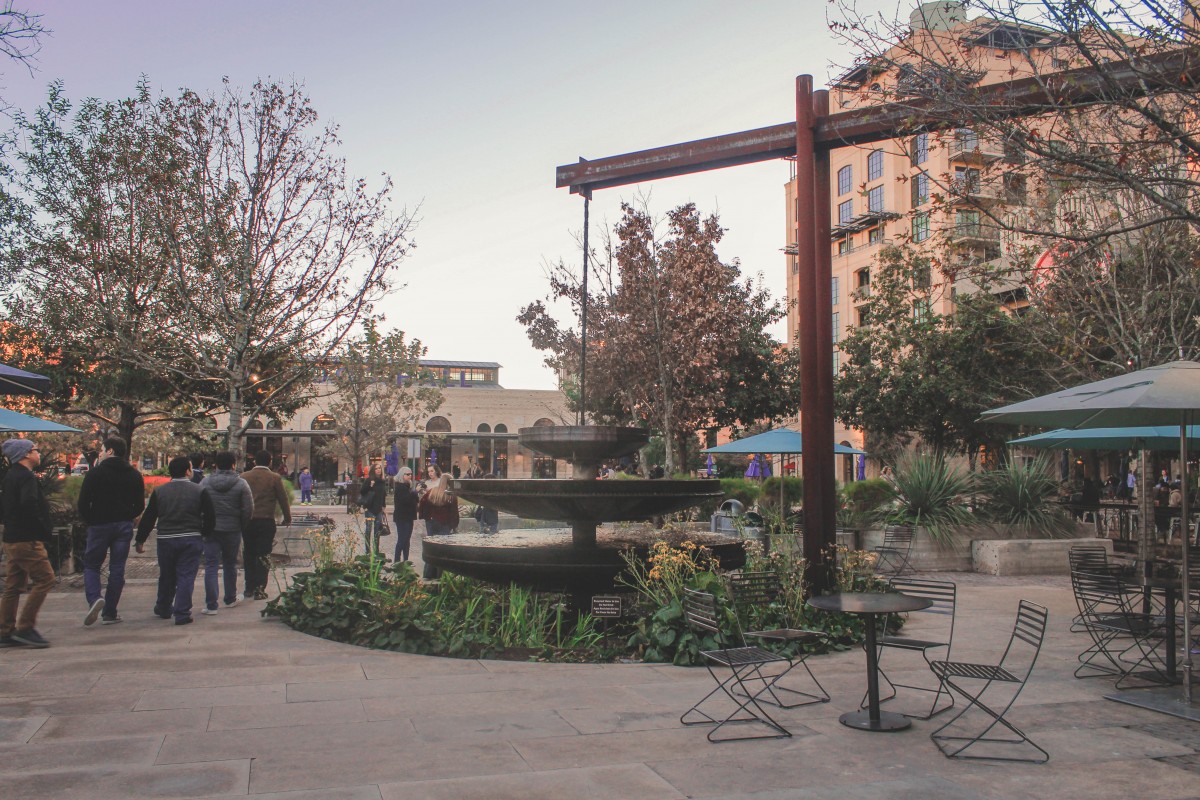 Emmi screamed. The police arrived. And Hedda admitted to murder. Her exact words? "I'm sorry but I had to kill him."
Emma Burgermeister was charged with the murder of Otto Koehler. After a stint in jail, she fled to Europe and became a WWI nurse. Four years later, she, once again, stepped foot in San Antonio soil. She was tried for a week and acquitted.
A year later, Hedda and J.W. Turley, who was a juror on the case, settled down in the same San Antonio cottage where she shot Otto.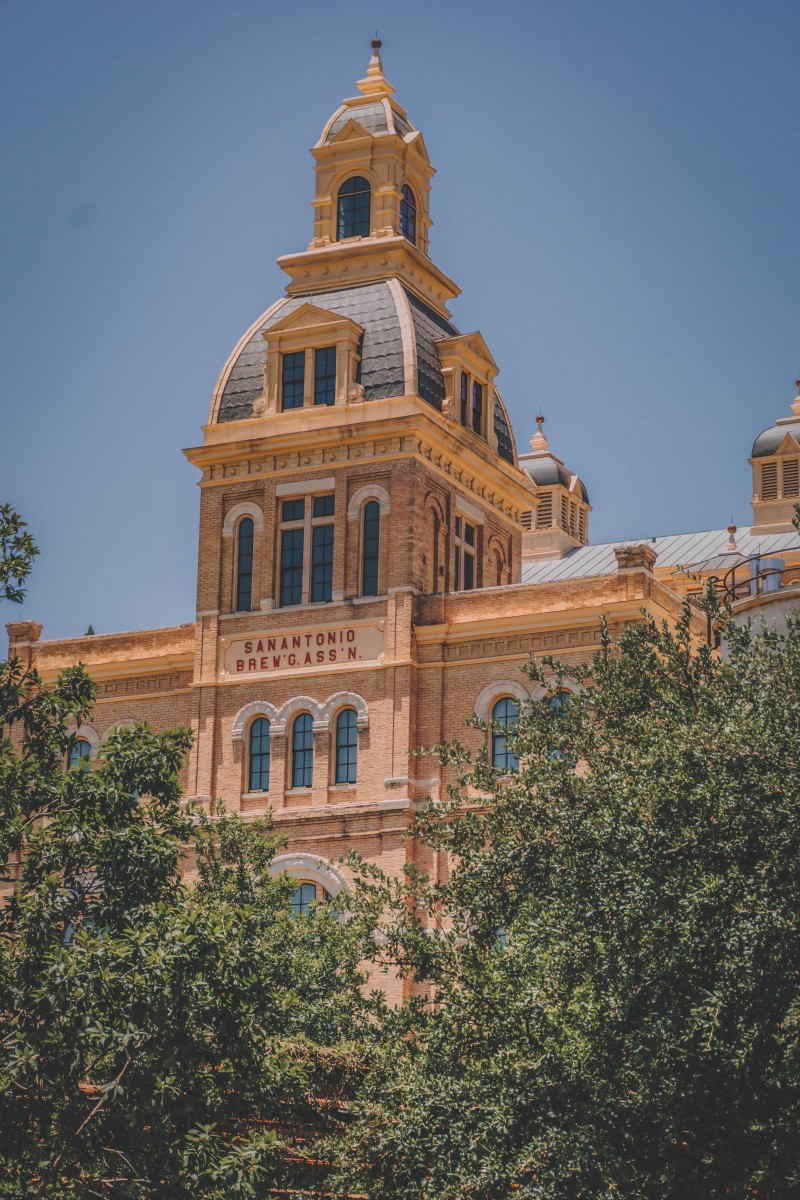 But it's a parallel storyline and beyond that deserves even more attention. Far before the 19th amendment was ratified, Emma Koehler took over Pearl Brewery right after her husband passed away. And the business thrived under her care.
During Prohibition, she pivoted. Pearl Brewery became a bit of everything – a drying cleaning service, an ice-creamery, a soft drink producer, a sign maker, a mock alcohol mixer, and an auto repair shop. This was all pioneered by Emma Koehler. And a few minutes after Prohibition ended, Koehler brought the beer right back.
She was a force to be reckoned with until the day she died. Her will endowed her wealth to orphans and crippled children (Emma had no children of her own).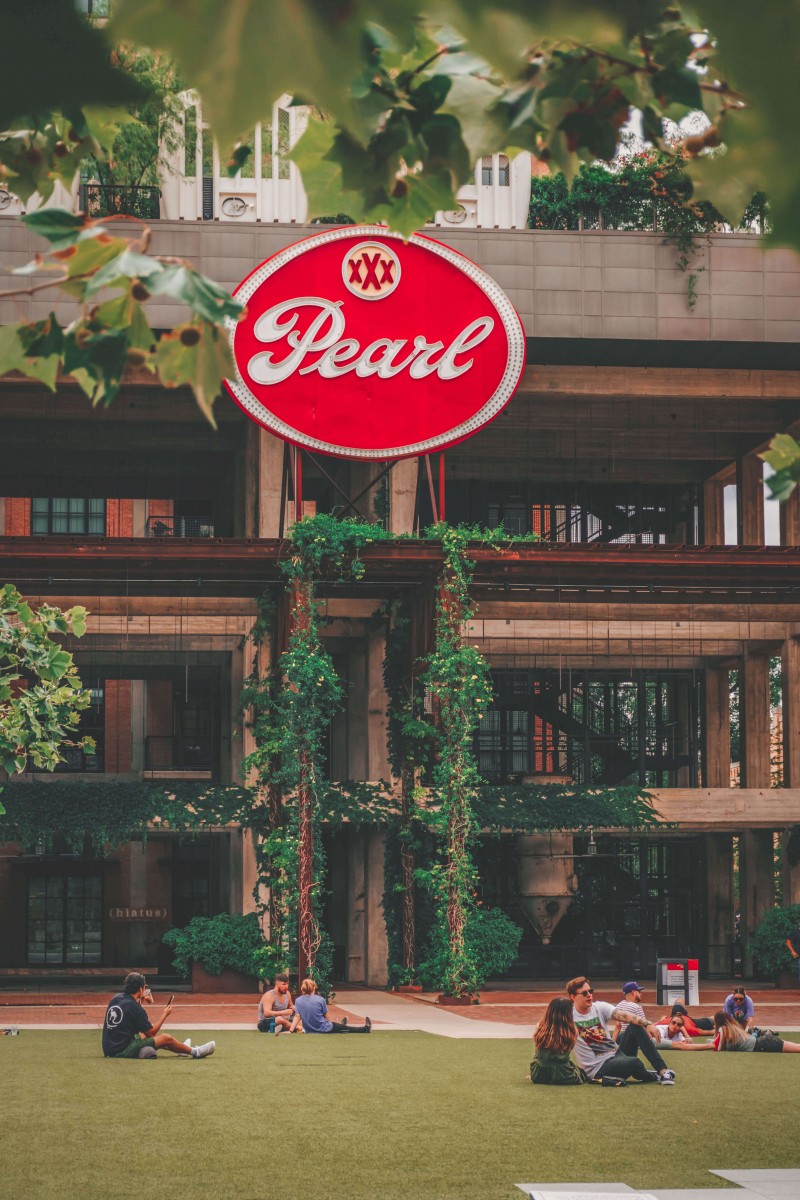 Despite the lust-driven undertones of Pearl Brewery's former head, it is Emma Koehler who kept Pearl Brewery alive and thriving. And it is her memory that presses on.
In later acts, Pearl Brewery is bought out. The business was in flux. After 2001, it was close-to abandoned. The area became a brownfield site. But a few architects persisted in their vision for The Pearl District. And today, it's rolled past the punches and became one of the most popular entertainment complexes in San Antonio.
P.S. I loved Joe Holley's original reporting on the three Emmas story. It was one of many sources I used to piece together Pearl Brewery's history. I've linked all the other sources as well in this section (in case you want to learn more).
Pearl District Restaurants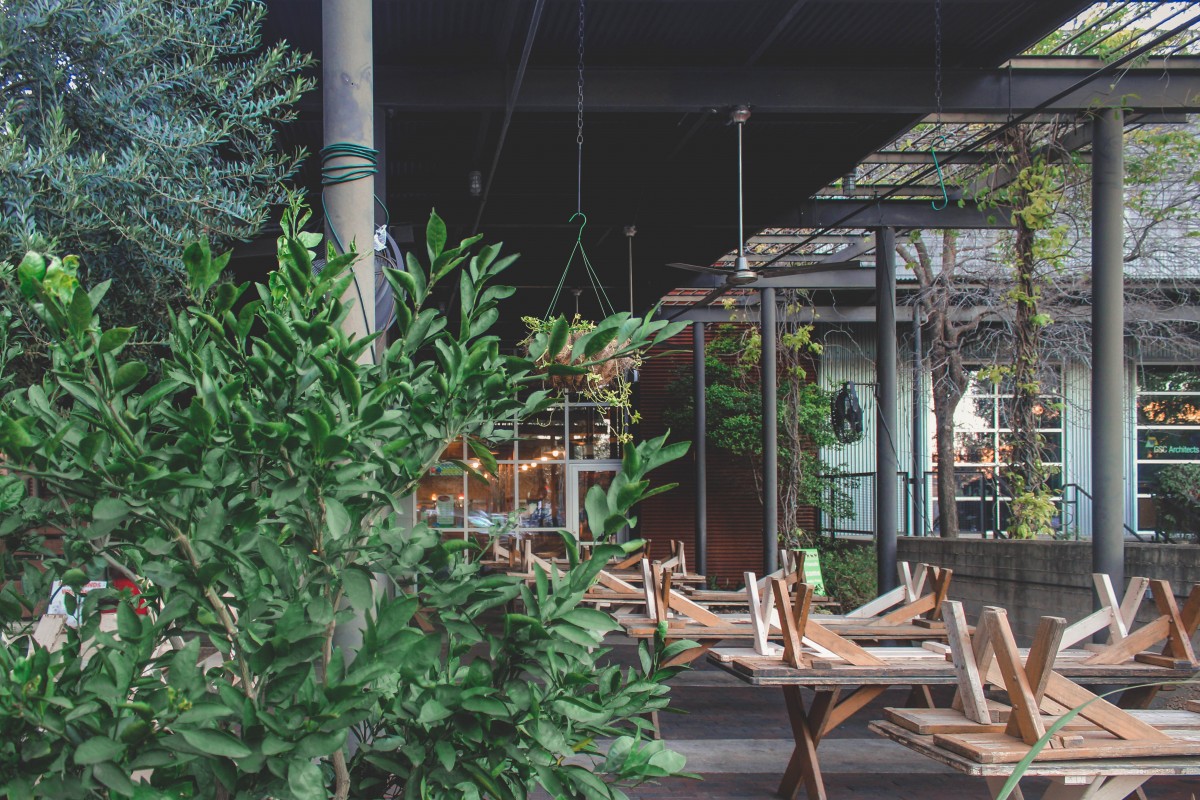 The story of the three Emmas makes for an interesting (to say the least) conversation over a meal at The Pearl District. Here's where to eat in the Pearl District San Antonio.
Green Vegetarian Cuisine
Green Vegetarian Cuisine turns naughty, indulgent Southern comfort food into nice, wholesome dishes. We're obsessed with their cauliflower wings, which are lightly battered, fried, and generously drenched in spicy buffalo sauce.
La Gloria
La Gloria brings the food traditions of Mexico to a whole new level. The menu is spearheaded by multiple award-winning Chef Johnny Hernandez. The food is good (the margaritas are even better). Chips and salsa aren't comp (a rarity in Texas). Skip the tortilla-based offerings and head straight for either of the molcajetes.
The Bottling Department
Y'all know I'm obsessed with food halls. And The Bottling Department fits the bill of a stylish deck of restaurants all in one place. Here you'll find Bud's Southern Rotisserie (a Louisiana inspired homestay), Tenko Ramen (fill-you-up-quick bowls peppered with spice), and Fletcher's Hamburgers (meat-blend patties to die for). There's a bar on-campus too and two street-food inspired options – Mi Roti (Caribbean) and Chilaquil (Mexican).
Pearl District San Antonio Bars
The Boiler House Texas Grill & Wine Garden
With a wide selection of libations, The Boiler House is a long-standing happy hour favorite. The brunch menu is also worth noting, especially the marinated flank steak and fried eggs. Don't be put off by the price. The entrée can be split between two.
Southerleigh Fine Food & Brewery
Southerleigh's quick expansion is proof that it serves good food that San Antonio locals love. Southerleigh doesn't limit itself to beer and wine (though their drinks really shine, from the craft beer to the cocktails). There's an oyster bar too. But here's what you'll want to order: fried chicken or the po boy (maybe both).
High Street Wine Co.
High Street Wine Co. is for wine lovers. It's a company that knows and understands wine through-and-through. If you're planning a date night (or date day) at The Pearl San Antonio, slow down your visit, enjoy the ambiance, and pair your wine with a charcuterie board (the plates are on the small side but well worth it).
Dessert At San Antonio's Pearl District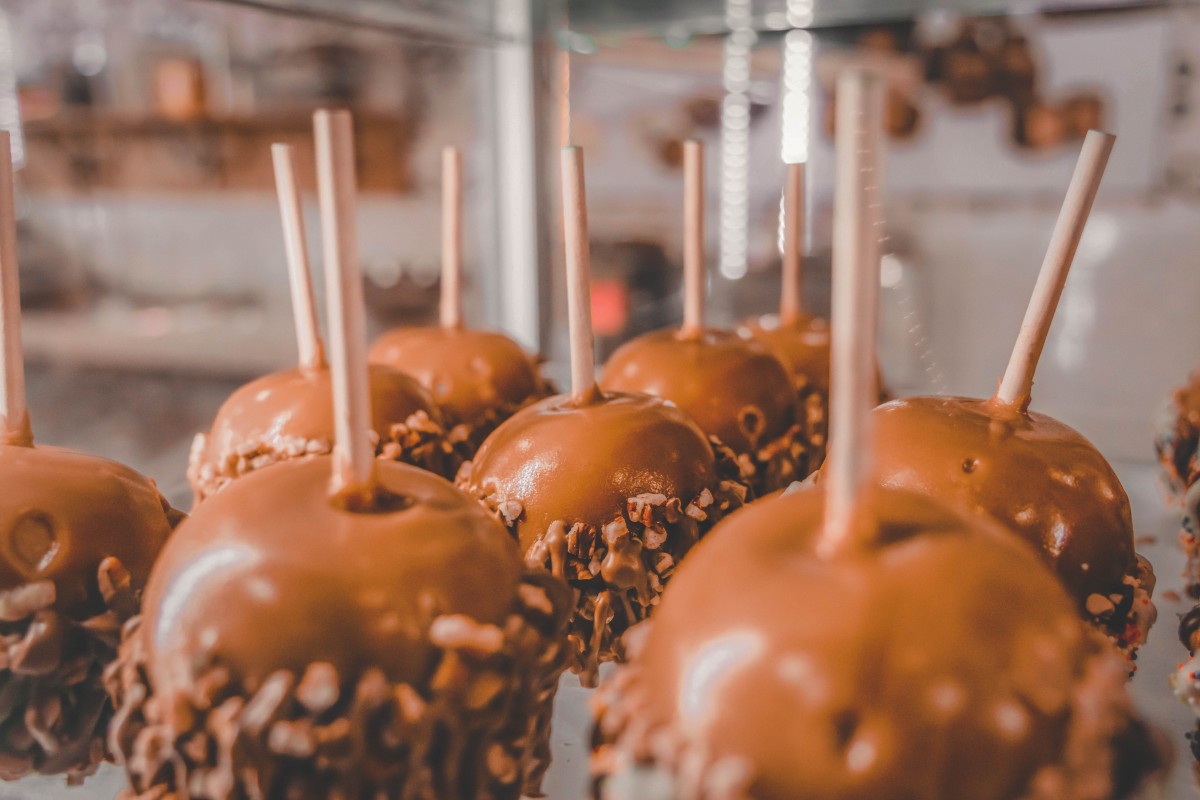 Bakery Lorraine
Bakery Lorraine is a Hill Country area chain so you'll find locations scattered throughout Austin and San Antonio. Try the spiced-just-right and sized-just-right Mexican Habanero Cookie. Or opt for one of the sumptuous fruit tarts.
Lick Honest Ice Cream
A Central Texas chain, Lick's name is derived from its mission to use no artificial colors, no artificial flavors, no high fructose corn syrup, and no preservatives. The result? Creamy artisanal ice cream with v-e-r-y light flavor notes (go for the Dark Chocolate, Olive Oil & Sea Salt).
P.S. They have vegan options!
Shops At The Pearl District San Antonio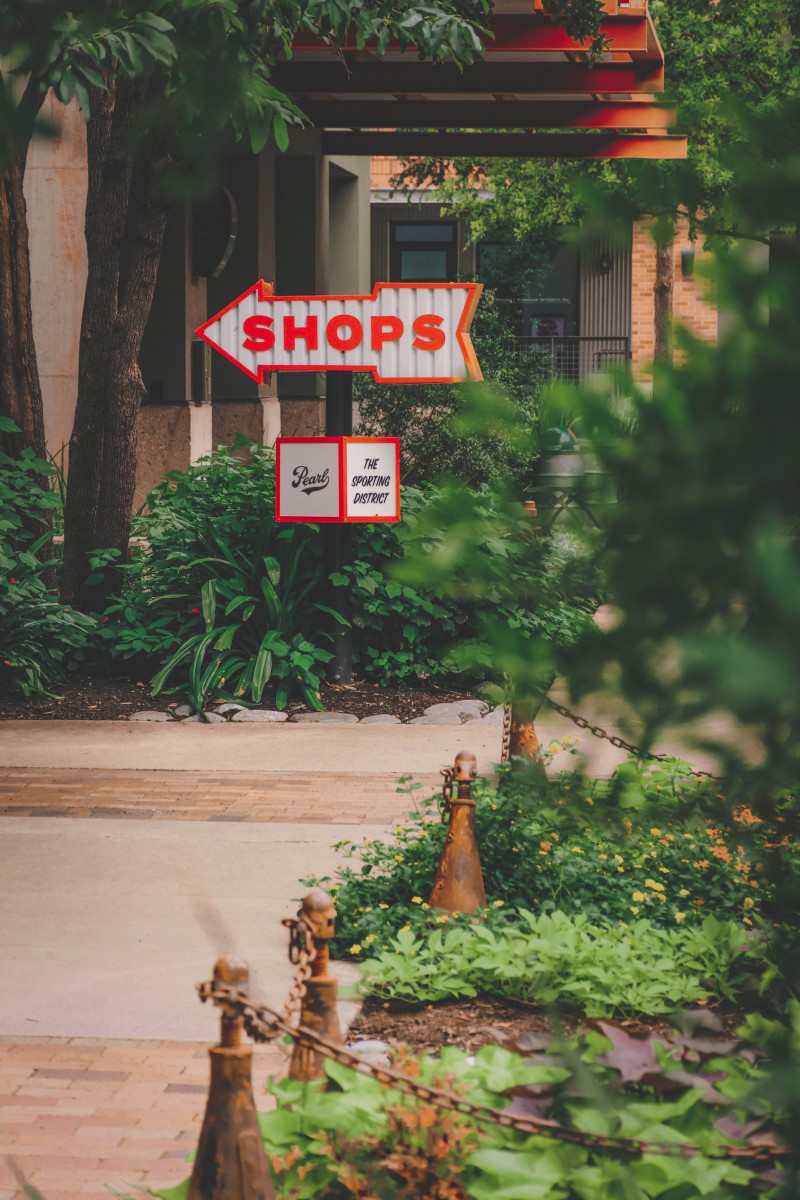 The Twig Book Shop
I'm really hoping I get a chance to revisit The Pearl District so I can film a bookstore vlog at The Twig (and pick up some new reads as well). But in the meantime, I'll just spill the details on one of my favorite bookstores in San Antonio. The Twig is an intimate space and it packs a lot. You'll find a choked-up stock of everything – new releases, old favorites, poetry, classics.
The Sporting District
Whilst The Sporting District is officially a menswear store, it is worth popping into. The interior is fun and rustic. It's well-designed, chic, and Southern to the core.
P.S. If you're looking for breathable mens' shirts, Dos Carolinas, nearby, sells guayaberas.
Pearl District San Antonio Hotels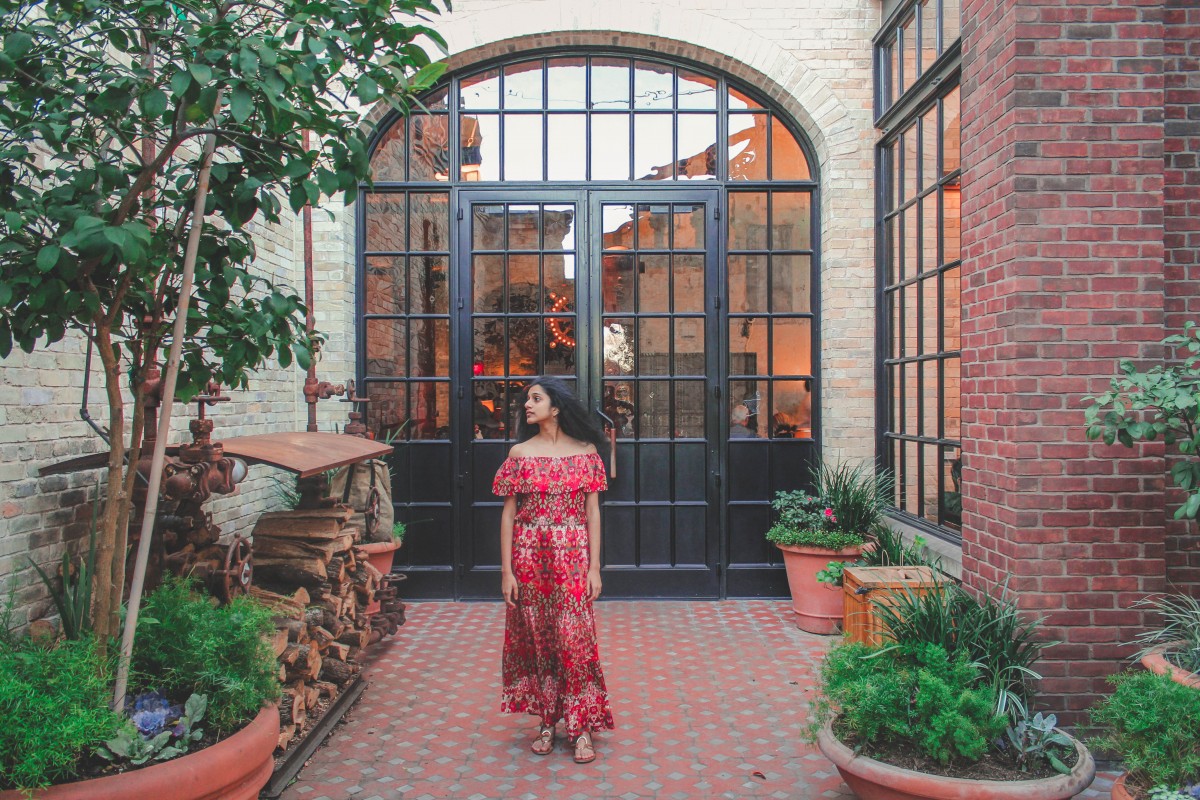 When I walk into Hotel Emma, I'm blown away by the industrial overtones – the gears and metal and fiery orange glow. I'm doubly blown over by the hotel's library, a dreamy room of bookshelves tucked behind a glass wall (tours are offered on select days for non-guests).
Hotel Emma is the place to stay in The Pearl District San Antonio. It's a boutique property that pays the utmost attention to the smallest of details (in fact, some of the original brewhouse's ruins have been welded into the hotel's design – how cool is that?).
And the name is a sweet homage to Emma Koehler. Without Emma, Pearl might have shut its doors earlier. Prohibition was a tough time for bars and breweries. And Emma taught us an important lesson about fighting on. She branded The Pearl of the past and now, she's branded into The Pearl of the future.

Did you find this guide to The Pearl District San Antonio useful? What do you think of the history? Let me know in the comments below! As always, I love to hear from you.