best restaurants in Birmingham Alabama
Birmingham has always been a food city. It's a city of food that's deeply satisfying. It's a city of food that's heartwarming. It's a city of unlimited flavors. You'll find a gamut of countries represented by Birmingham's best restaurants: Ethiopia, Thailand, Cuba, Italy. When Birmingham locals travel, they bring what they've tried, tasted, and fallen in love with back home.
So when in Birmingham, you eat. No ifs, buts, or excuses. There are too many good places to pass up on. From James Beard award winners to smaller, everyday family spots, here are Passport To Eden's picks for the best restaurants in Birmingham, Alabama.
Best Breakfast In Birmingham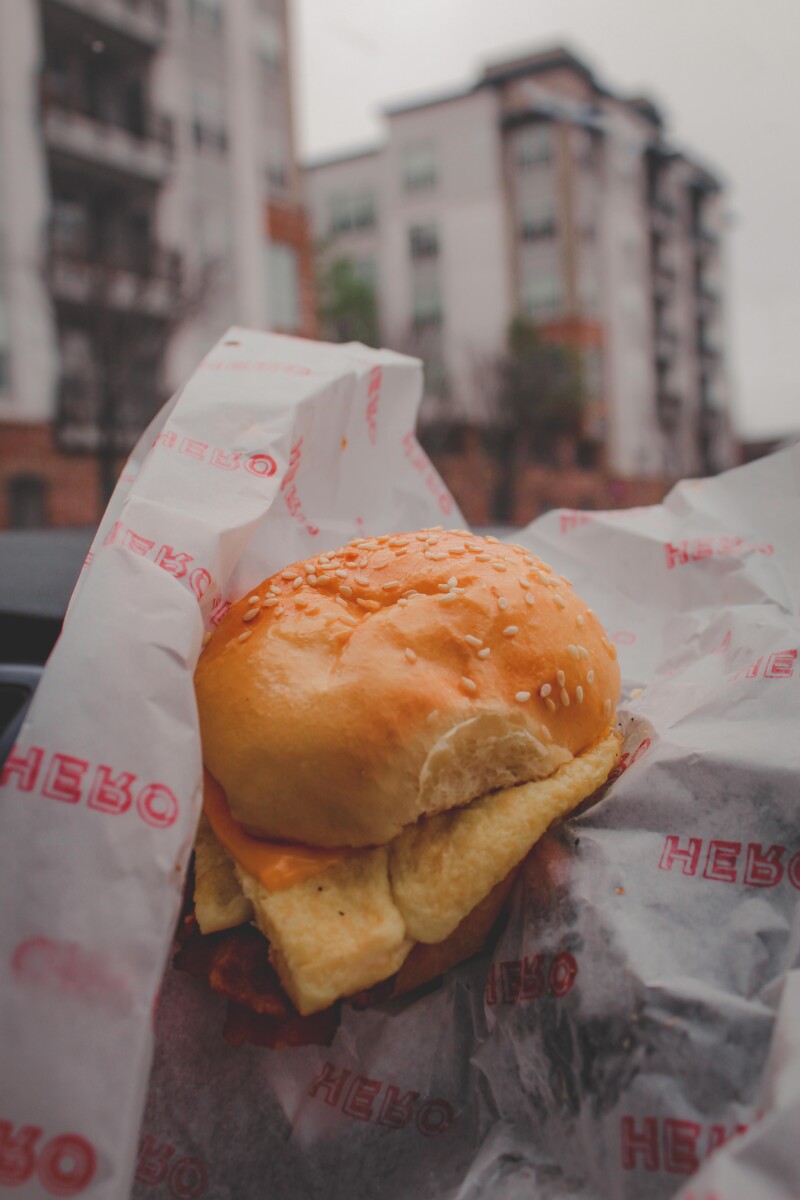 Birmingham Breadworks
As the name suggests, Birmingham Breadworks makes bread for Birmingham, in Birmingham. It's a boulangerie with the occasional Southern edge. Waits are long. Bread is fresh-baked (thus, making the long wait times worth it). And the titular ingredients are simple and sans-frills: flour, salt, water. Here's what to get: the Sourdough (it's got a nice, crisp exterior – the kind that cracks a little when you bite into it – and a soft tang).
Travel Tip: Not planning on grabbing breakfast? No problem. Get their Alabama Bird (turkey, tomato, arugula all in the right amounts) for lunch.
Hero
If you're craving a quick, casual breakfast in Birmingham, Hero comes to the rescue. Walk inside, wait in line at the counter, and marvel at their donuts caped in light glazes, thick creams, and gentle crumbles. They're hard to resist, so go ahead, pick out a few. Just save room for Hero's Egg & Cheese Bun (you have the option of getting the egg fried or folded. Get it folded), an easy-to-down sandwich sweetened up by a scrape of pepper jam. Note: the bread is the real hero ingredient – light, fluffy, airy (more, please).
Trattoria Zaza
Dining at Italian-inspired restaurants in Birmingham is usually a sit-down, intimate dinner affair. Trattoria Zaza keeps the sit-down aspect, but on weekends, gently nudges its menu towards sunny mornings, when light more naturally pours onto loaded brunch plates. Order their breakfast pasta or frittata (pro tip: don't tip. Trattoria Zaza pre-includes service charges in its body of prices).
Best Restaurants In Birmingham For Lunch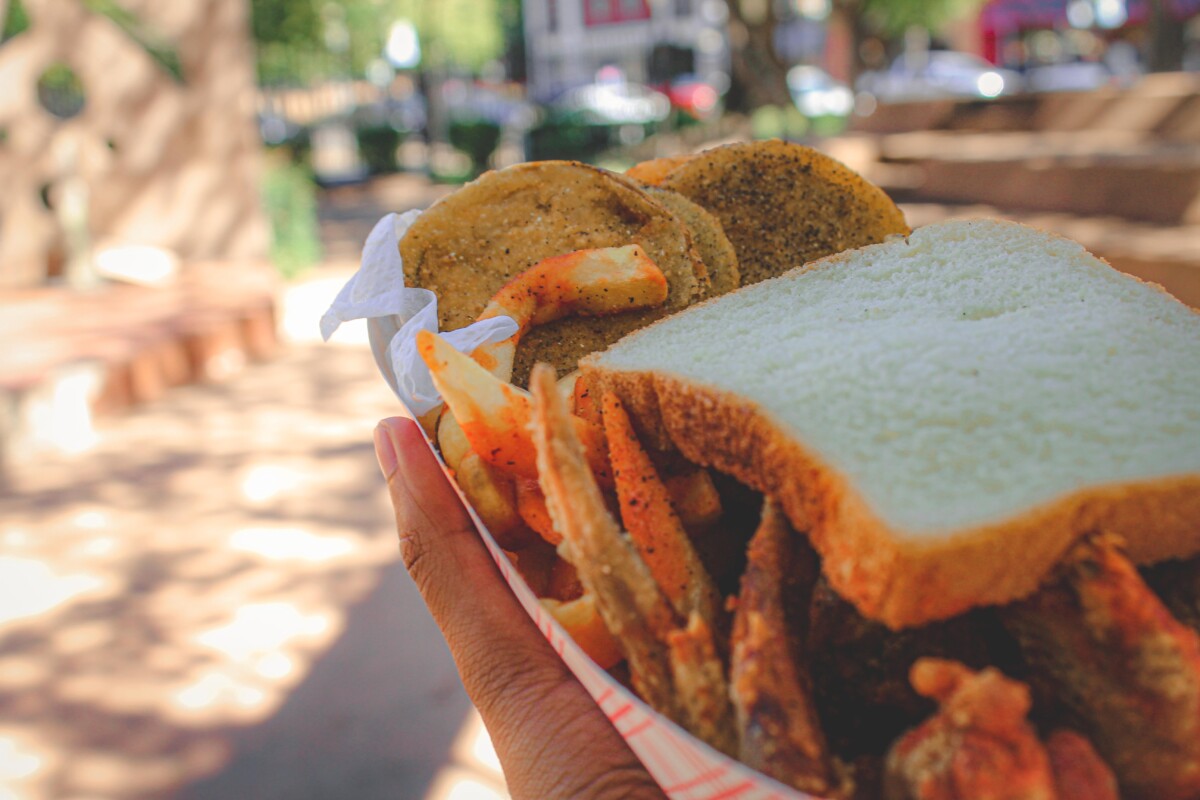 Green Acres Cafe
Green Acres Cafe was Antonia from Freedom Line Tour's recommendation, and it ended up being my partner's favorite meal in Birmingham. This is an in-then-out, takeout-only stop situated along Historic 4th Avenue, one of the few surviving Black business corridors in the U.S. Here's the deal: how you order will affect how much you like your order. So go all in. Get the Manager's Special (crispy, warm fried chicken, finger-length fries, soft green tomatoes) and ask for salt and pepper (you won't taste it if you don't ask for it) and hot sauce (if you like a splattering of heat). Find a place to sit outside (or head back to your car) and enjoy your meal immediately (the wings taste best warm).
Saw's Soul Kitchen
Saw's Soul Kitchen, the sister restaurant to well-known Saw's BBQ (which you should also make an effort to visit), has a Southern soul. And much like Saw's BBQ, it draws lines (partially because there are fewer, tighter-knit seats here). There's a range of meats and menu items offered at Saw's Soul Kitchen, but this shortlist highlights what we'd recommend: Saw's Fried Green Tomatoes, their white-sauce lathered Smoked Chicken Thighs, and their (Alabama BBQ-style) Smoked Pulled Chicken.
Automatic Seafood & Oysters
It would be a bold move to make a list of restaurants in Birmingham and not include Automatic Seafood & Oysters, a (mostly) straight-from-the-Gulf seafood space dreamed up by husband-and-wife duo Adam and Suzanne Evans. A James Beard Award finalist for best new restaurant in 2020, a nominee for Best Chef Of The South in 2022, a feature on Esquire, Automatic Seafood & Oysters has a lot of accolades to back its reputation. If the hype doesn't intrigue you, it should. Let's just say that the Duck-Fat Poached Swordfish and Hushpuppies are worth making reservations for.
Best Restaurants In Birmingham For Dinner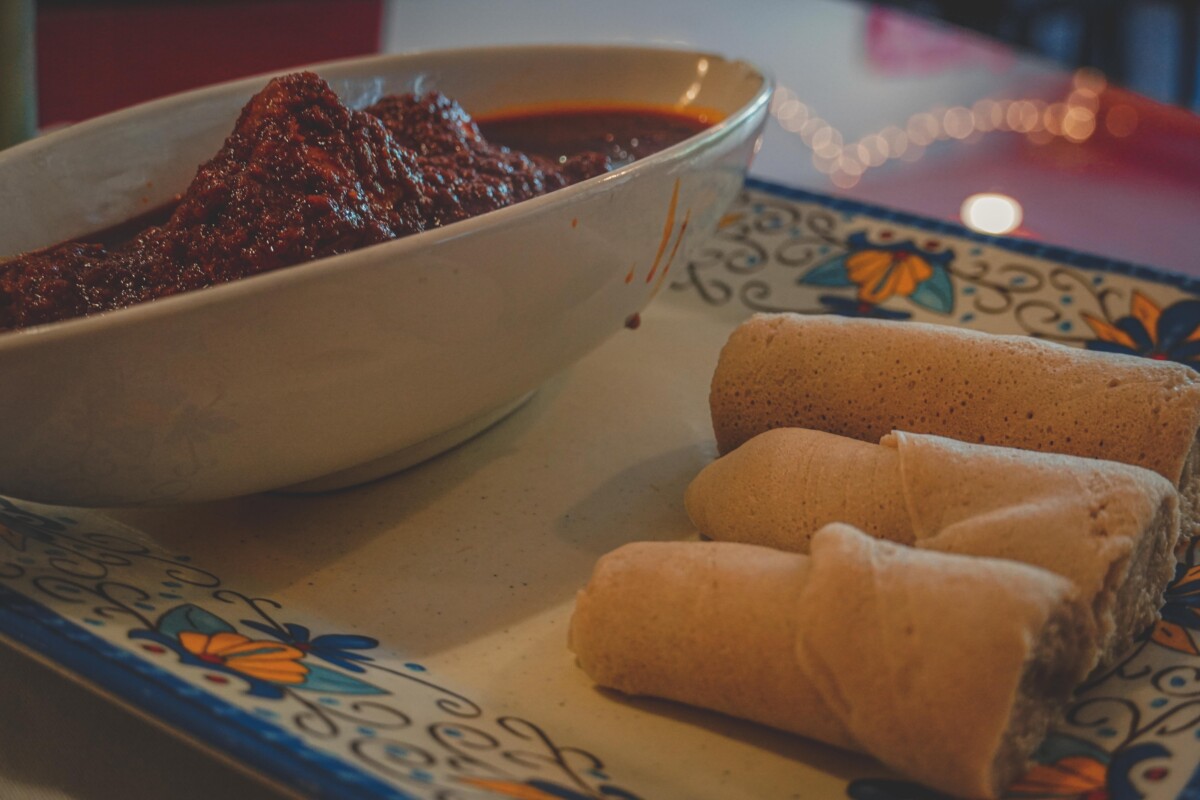 Red Sea Ethiopian
Situated in a strip mall stretch, Red Sea Ethiopian is more glam inside than out. It serves Ethiopian food, and while most dishes are traditional (get the Ultimate Red Sea Combo Platter to split), some offer a unique (perhaps unintentional) South Asian tilt (sambusas lean towards samosas, the sour slant of injera is sometimes skipped out on for a more parotta-like flavor, doro wat is served in a bowl instead of heaped atop a rolled-out canvas of injera). It's good food all the same, served in a chic, tidy dining room. And Red Sea Ethiopian's consistency easily makes it one of the best restaurants in Birmingham.
The Pizitz Food Hall
You might consider including Pizitz Food Hall on this list of restaurants in Birmingham cheating. And yes, it is. You would be absolutely right. Pizitz isn't just a Birmingham restaurant, it's a collection of food stalls, each with a different vibe, theme, and atmosphere. But there's also sense of unity to Pizitz – all the vendors market below the same roof, seats are shared between stalls (so sit wherever you like), and you can easily Frankenstein a meal across booths (which we recommend because unlike Mary Shelley's original story, these concoctions usually have a happy ending). Go for a date night, and grab whatever you're interested in. From Bangalore-biased bites to true-to-the-South fare, the range of food at Pizitz Food Hall is incredible.
Chez Fonfon
One of the most luxurious restaurants in Birmingham (reservations are a must), Chez Fonfon serves indulgent French cuisine in a surprisingly simple setting. It's a restaurant that keeps its decor cozy and comfortable and its flavors haute and complex. I mean, this is where you bring your friend for an escargot conversion mission. This is also where you should bring a friend (or family member or just yourself) for a lighter, more dreamy French Chicken Liver Pâté experience. Side Note: visit Chez Fonfon's patio. It's magical and fairytale like.
Best Dessert & Snacks In Birmingham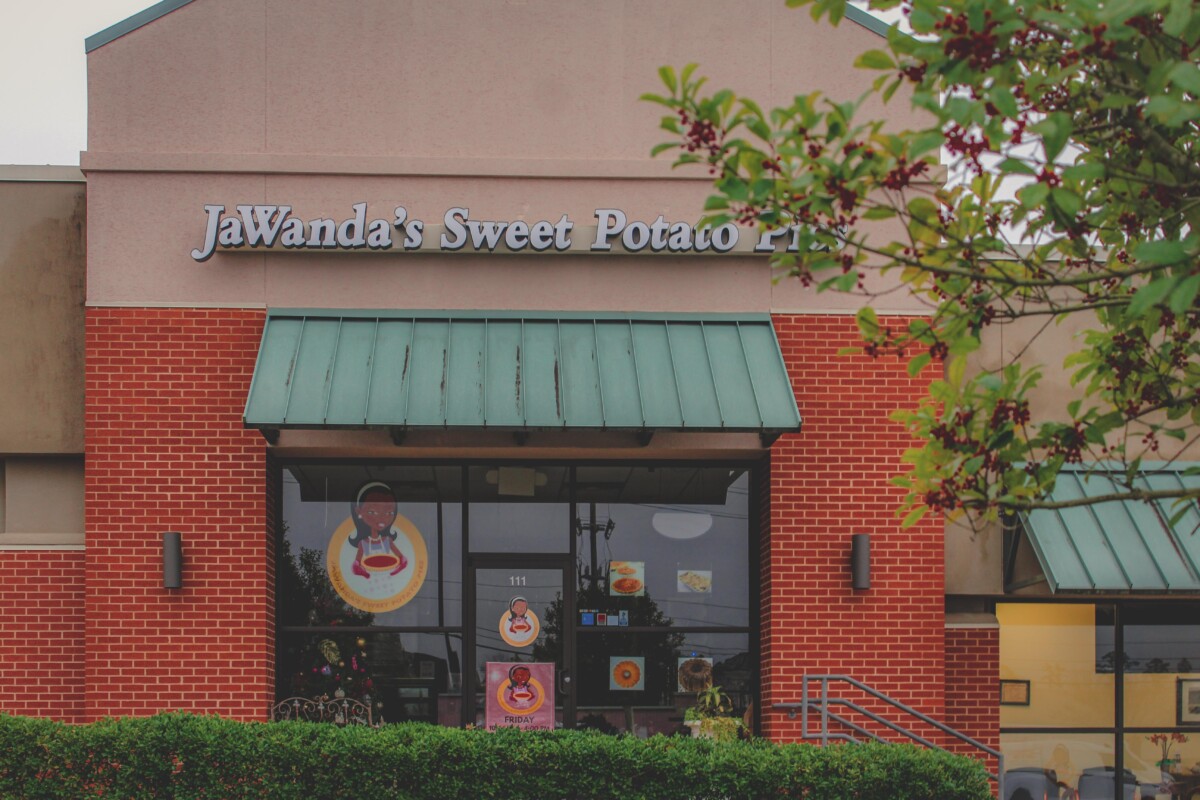 Chocolatà
Kathy D'Agostino is one of the best chocolatiers in Alabama. Enough said.
JaWanda's Sweet Potato Pies
Hours are limited (Fridays and Saturdays only), but JaWanda's is worthing waiting for. Jawanda Jackson provides the sweet treats you crave at the end of the week (just say yes to all of her mini pies – one is enough, and one more won't hurt).
Pastry Art Bake Shoppe
When in Birmingham, you might feel an urge to try Pastry Art Bake Shoppe's Baby Bite, baker Carol Gregg's wedding-perfect twist on a Petit Four. Baby bites are everything you love about cakes condensed into, well, a single guiltless bite (plus, they come in all the classic flavors, from red velvet to carrot).
More Restaurants In Birmingham
If you're still looking for restaurants in Birmingham to try, here are some more unique places to eat in Birmingham Alabama:
Also, thank you so much to every Birmingham local who patiently answered my questions and listed all their favorite places to eat for me! I love when people are confident in their city's food scene, and y'all are just that. I truly appreciate all your help bringing this post to life.

P.S. I tried to speak to as many people as possible in Birmingham (and sample all of your recommendations), but I definitely didn't get a chance to talk to everybody. So if you have a recommendation, pop in the comments below (I'd love to try it on my next trip to the city). And if you're looking for even more recommendations, read the comments section of this post!