best restaurants in Bishop Arts District
Bishop Arts District is for creatives and purists. When you first drive into this cozy Dallas neighborhood, you'll see thin streets dotted with small homes repurposed into free-spirited restaurants. You'll find everything here. Texas BBQ? Check. Asian fusion? Check. A little Taqueria stand? Check.
Hopping over to a restaurant in Bishop Arts District is one of our favorite weekend activities. If you're new to the blog, here's a quick summary of our longtime favorite spots: BBBop (Korean hotpot restaurant), Dude Sweet Chocolate (rebellious chocolate shop), Davis Street Espresso (for self-proclaimed coffee snobs, also pictured below), and Wild Detectives (a bookstore bar).
We've tried not to repeat any places mentioned in our original Bishop Arts District guide, but a couple have slipped in (AKA Picolé Pops and Emporium Pies). On that note, here are our top picks for the best restaurants in Bishop Arts District!
Best Cafes In Bishop Arts District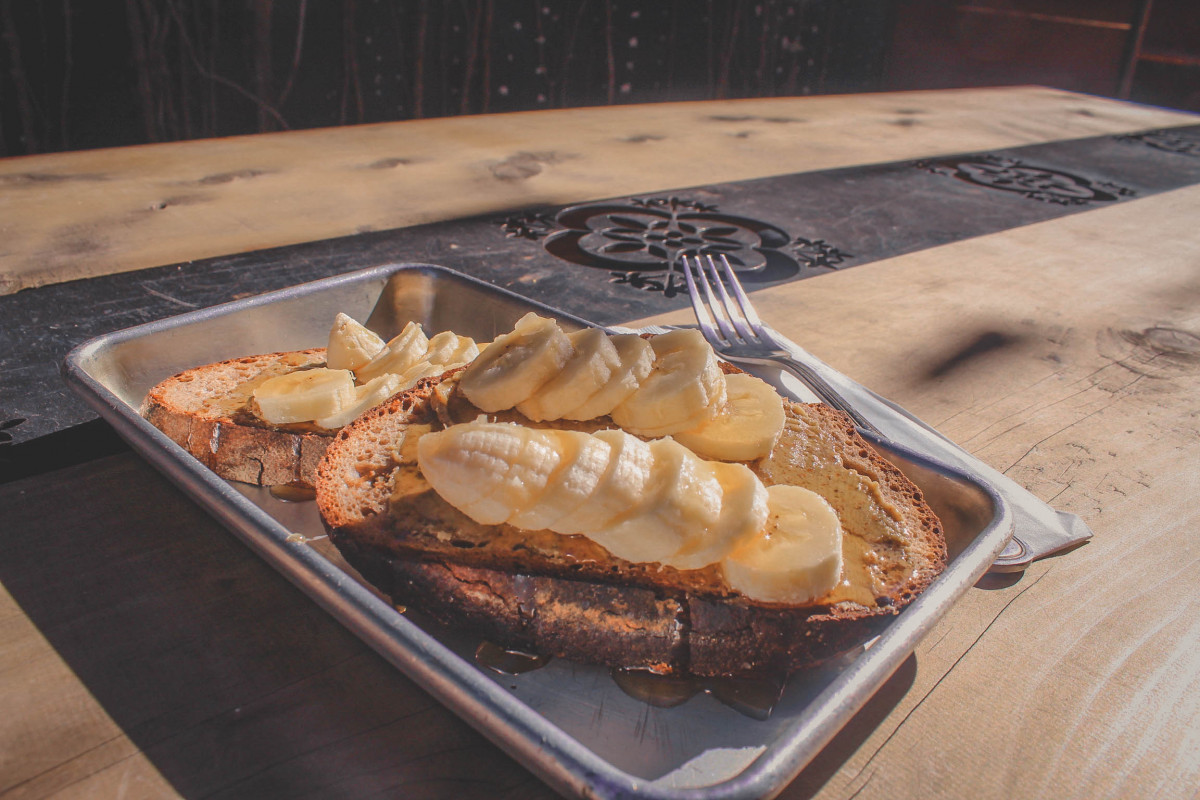 Brewed LTD
High-brow sophistication hides away in an apartment complex at Brewed LTD, an easy-to-miss, hyper-local spot and go-to workspace for those in the know. Craft coffee is Brewed LTD's game and they play it well. Here's what to get: the Candy Bar Latte (a sweet dose of nostalgia), Thai-Licious (the Thai twist is condensed milk), or the Earl Gray Latte (milky tea with a spot of honey).
Hola Café
Hola Café is the most photogenic coffee shop in Bishop Arts District. It's also one of the smallest. You'll want to quickly duck in, order a drink, snap-a-pic, and go. This micro-coffeehouse is owned and operated by Jeniffer Solais, a lifestyle influencer, so unsurprisingly, it's trendy, Pinterest-ready, and aesthetic. The minimalist interior is polished in black and white. And the drinks? They're really good. The flavors are crisp and fresh. Get the matcha latte, a smooth favorite with the right amount of sweetness.
Wayward Coffee Co
Wayward Coffee Co is the definition of hip. You'll find some of the best espresso in Bishop Arts District here.
Wayward uses Cat & Cloud, a Santa Cruz-based operation, as its main roaster. In Dallas, coffee culture tends to swirl around Oak Cliff Coffee Roasters, so this was a bold move, but the right one. Wayward Coffee stands out. Opt for the cortado or the Gold Rush (which has sugar and spice and everything nice).
Best Restaurants In Bishop Arts District For Lunch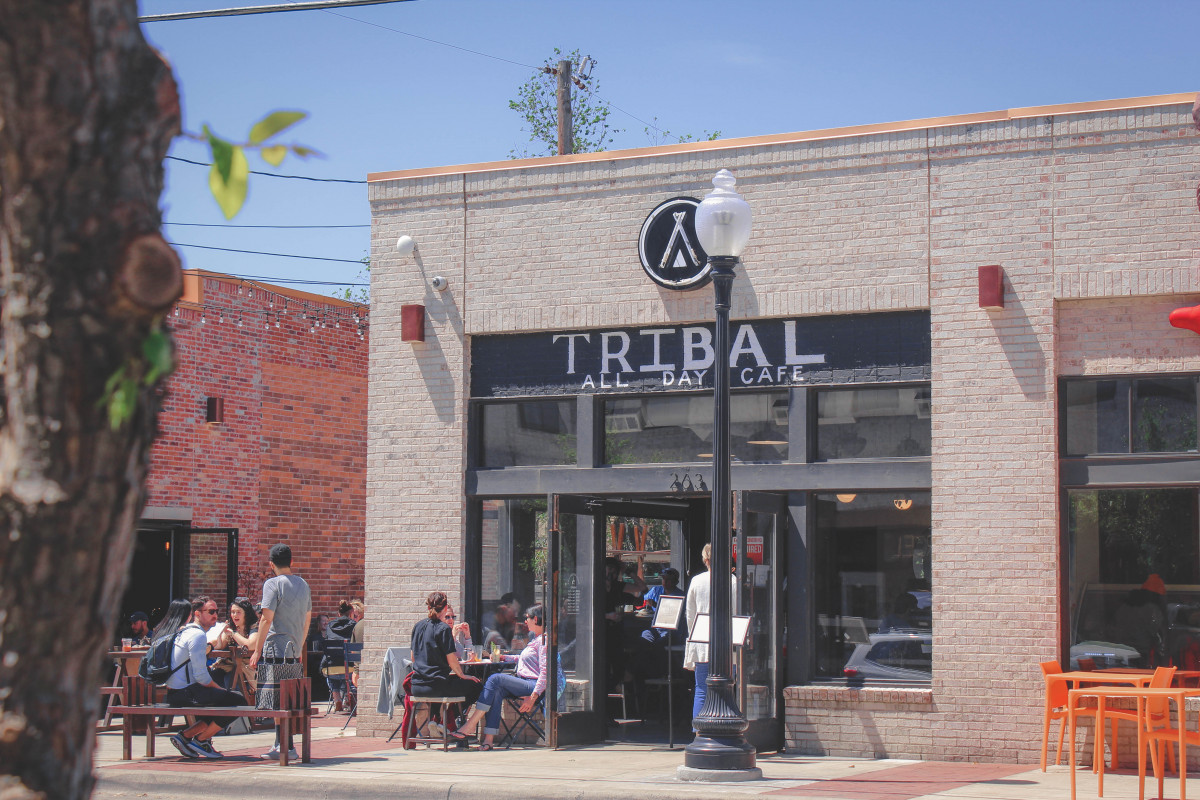 Oddfellows
Sunday brunch at Oddfellows is both a daydream and a nightmare. The best part? Good food. The worst part? Dense crowds. It seems like everyone in Dallas is here (or wants to be here). Your best bet for visiting Oddfellows is mid-afternoon on a weekday when service is friendlier and plates come out faster. Skip dessert and start off your meal with a shared plate instead (Fried Green Tomatoes, please). Then choose from the "Favorites" portion of the menu (we'll nudge you towards the boneless Fried Chicken and Waffle).
The Last Stand
A little street food shack in Bishop Arts District, The Last Stand is an unfussy spot handing out burgers, Tex-Mex bowls, and sandwiches to-go. Opt for the fried avocado taco (the fillings are crammed into a puffy shell). As a side, get the frychos (monstrous portions on this one. you'll want to split it) or the yucca fries (for a lighter option).
Tribal All Day Cafe
Tribal All Day Cafe serves the kind of food you'd expect to find in a Victoria's Secret model's "What I Eat In A Day" video. It's definitely not the kind you'll hear us fawn over often but here we are. This Bishop Arts District restaurant makes healthy plates appealing. Each dish is veggie-heavy. Green and clean is a vibe at Tribal. Seriously, the food here is addictive.
Tribal All Day Cafe offers nutritious bowls that taste good and leave you feeling even better after. And they really are open all day, from 8 AM to 8 PM.
P.S. This is also one of the best restaurants in Bishop Arts District to visit if you're vegan or vegetarian (the options are endless).
Best Restaurants In Bishop Arts District For Snacks & Dessert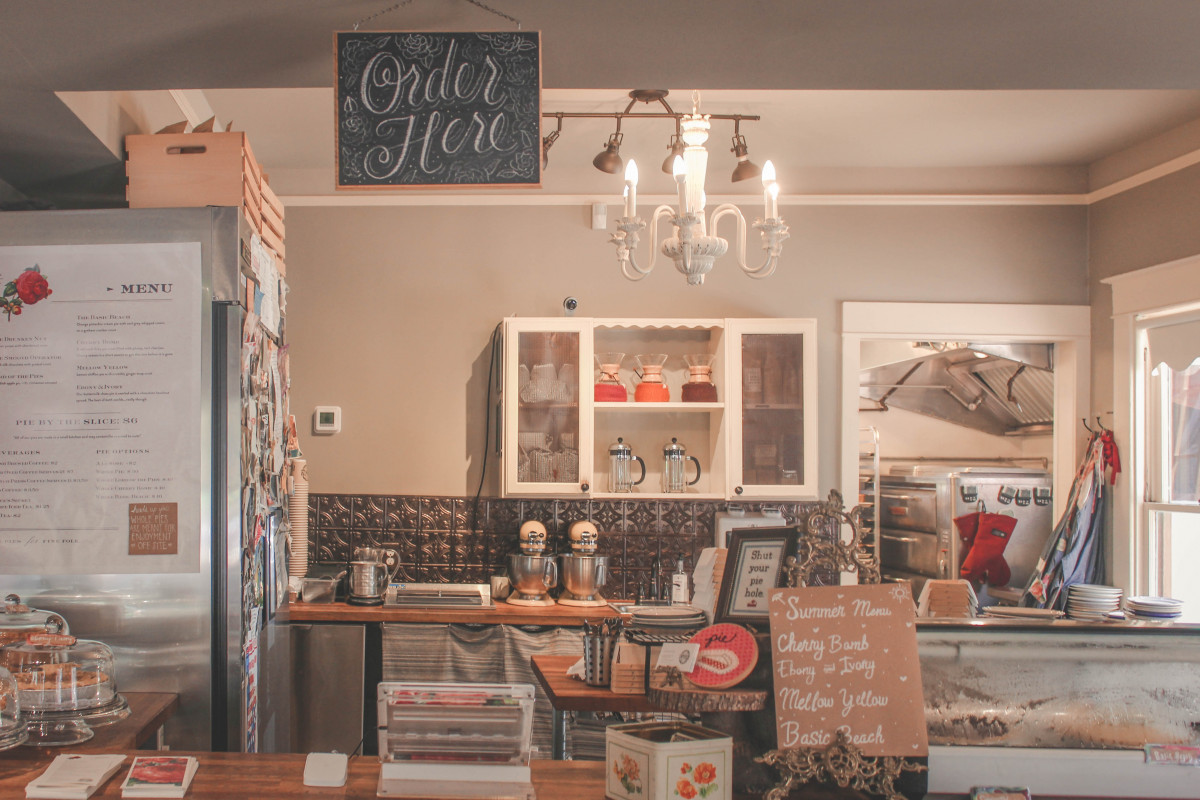 Emporium Pies
Emporium Pies needs no introduction. If you're a Dallasite, chances are you've heard about the Bishop Arts District location, home to the flagship store. Set in a yellow-paneled, turquoise-paned, sloped-roof house, this is a cozy place to grab a slice of dessert. The Smooth Operator and The Drunken Nut are some of our favorite flavors, but the Lord Of The Pies (a deep dish apple streusel) will give you the best run for your money (which is why we order it every time).
Picolé Pops
Picolé Pops is hands-down our favorite dessert shop in Dallas. To me, Picolé and summertime are one and the same. And given that Dallas' sweltering weather can steal away from spring and dip into autumn, you can realistically pick up these Brazilian-style paletas any time of the year. Go for the classic creamy pop (toasted coconut), filled pop (banana nutella), or boozy alcohol-infused concoction (mango margarita or the tequila sunrise).
Potpourri Boulangerie
Potpourri Boulangerie knocks down the pretentious notions of afternoon tea. The lack of dress code makes this Bishop Arts District restaurant more in tune with the laid-back and welcoming attitude of Oak Cliff. Here's what $55 per person will get you: a three-course meal (rotated seasonally) plus a tea tower (brimming with sweet treats). You'll need to make a reservation via phone at least one full day in advance (call 214-941-9941).
Best Restaurants In Bishop Arts District For Dinner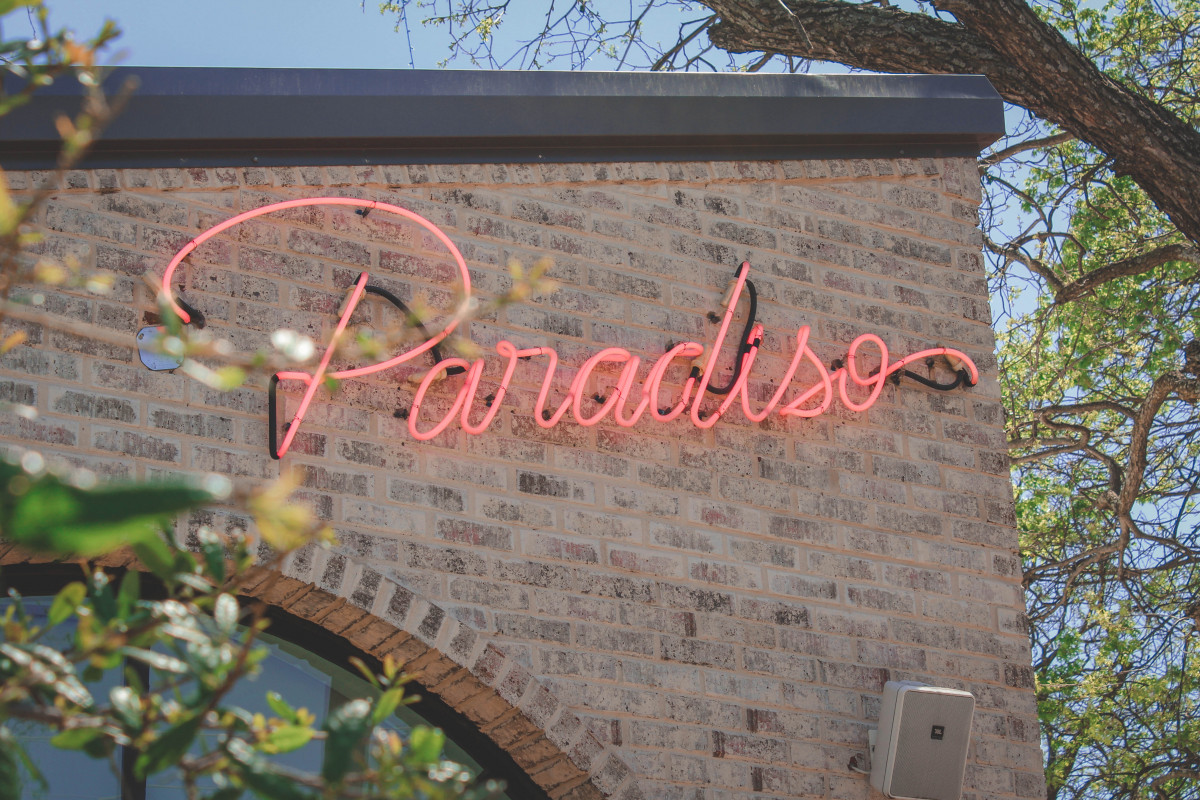 Boulevardier
If you're planning on making serious date night impressions, head to Boulevardier Bistro. It's markedly upscale and known for its seafood (though we prefer the non-seafood options on the menu). Here's the trio to get instead: the farm-to-market salad (ingredients are swapped seasonally), the Boulevardier Burger (one of the best burgers you'll have in Dallas. It's a messy eat though, making it more of an I've-known-you-for-too-long-and-this-is-something-we-can-laugh-about-at-this-point meal than a first date option) or the Duck Leg Confit (a balance of sweet and sour flavors), and if you're feeling particularly flush, share a bottle of wine from Boulevardier's extensive wine menu.
Paradiso
Paradiso is one of the most well-known restaurants in Bishop Arts District. Centrally located, you'll pass by this Eureopean-themed eatery at least once while walking through the thick of our favorite Dallas neighborhood, and you'll definitely be tempted to go inside. We won't blame you. We're obsessed with the ambiance of Paradiso: it's trendy, aesthetic, and casual. And the plant-dripped outdoor eating area? Doubly stunning.
Paradiso is a girls' night dinner spot. Come from the drinks: they're almost too pretty to sip on and will photobomb any backdrop. Food here is an afterthought, but some of the more decent menu items include the restaurant's fresh-baked bread and their single-serve wood-fired pizzas.
Sketches Of Spain
Sketches Of Spain is a wormhole that lets you enter Basque Country. It's the brainchild of Javier García del Moral and Paco Vique (the duo behind Wild Detectives, a bookstore we've raved about at least a dozen times on Passport To Eden) and Chef Iñaki Betrán. Turn the appetizers into the main meal (seriously, the appetizer menu is the best part) by adding on one more plate (our recommendation? the roasted eggplant and seared prawns). And if you're still craving an entree, stick to the Low And Slow-Cooked Lambrack.
More Bishop Arts District Restaurants

Let me know if you've visited any of these restaurants in Bishop Arts District! What are your favorite Bishop Arts District restaurants? This is by no means a comprehensive list! I always love trying and discovering new spots.