here are the best restaurants in Carrollton, Texas to try.
The smoke swallows us. It's enticing – thick, heavy, spiced. Grabbing Korean BBQ has always been one of my favorite things to do in Carrollton but for some reason, today feels different.
A tight-knit suburb associated with after-hours H-Mart shopping, sporadic Daiso trips, and boba tea fixes, Carrollton's restaurant scene (with the influx of extremely Instagrammable Korean-origin chains) has only recently started to grow into popularity.
And I'm all aboard the hype train.
Carrollton's one of my favorite suburbs in Texas. It's a place I've grown to love over the past four years. Y'all, this town is always alive. Most Texas suburbs close their eyes around 8 PM, but Carrollton barely bats an eye by midnight.
AM-open gaming cafes. Karaoke bars. Late-night coffee shops. Carrollton is a constant hotpot of activity (why don't I live here again?).
Ahem.
Today, we'll be traveling roughly 20 miles north of Dallas to explore one of America's largest Koreatowns.
So put on your brunch pants and bring a Texas-sized appetite because all of these spots are eateries (did you expect anything less from me?).
Without further ado, here are a few of our favorite restaurants in Carrollton, Texas.
Best Cafes In Carrollton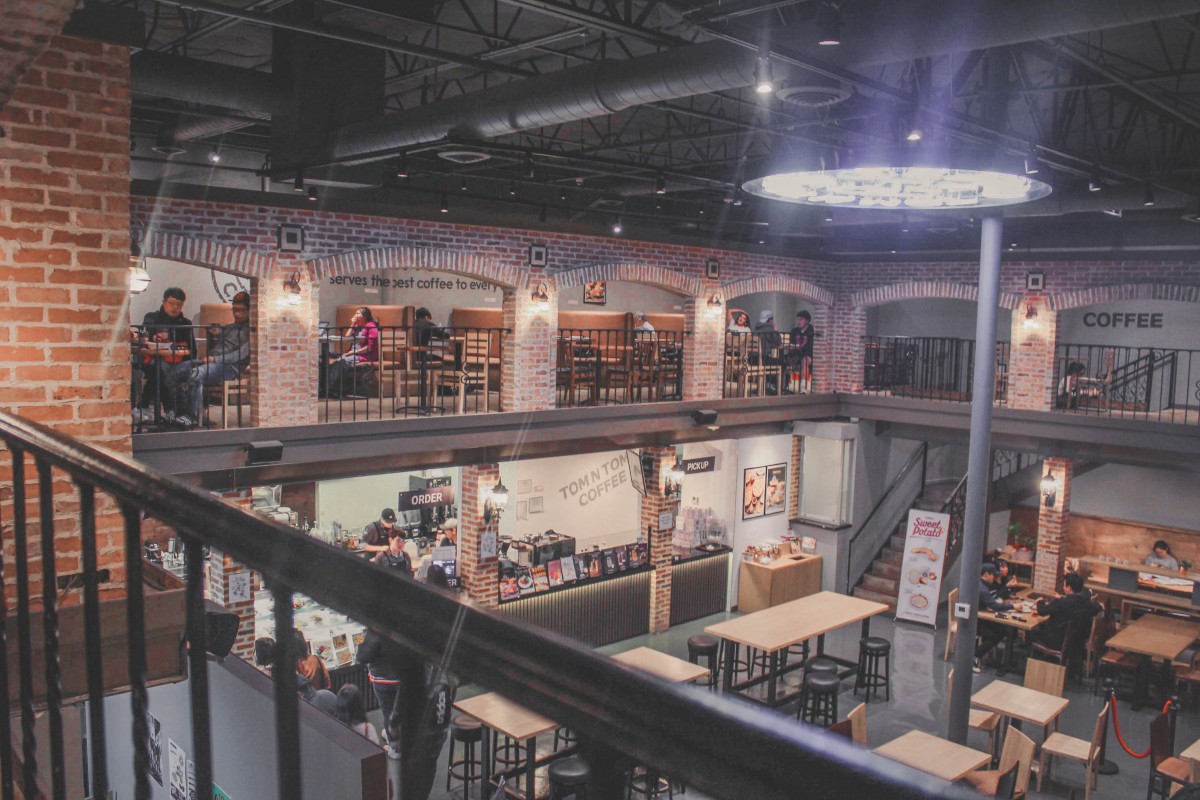 C Square Cafe
A Starbucks alternative, C Square Cafe is a hip space serving up a standard menu. You'll find the basics here: hot coffee, DIY bagels, biscuits & gravy. It's sugared-up and fattened-up fare and we don't mind one bit. The center of C Square is split by a stunning Y-shaped staircase. And like a lot of old Carrollton cafes, this coffeehouse is brick-splashed, lit-up, and open, making it one of the best places to spend a morning working in downtown Carrollton.
Lemma Coffee Roasters
Lemma has made a nest (well, two) since its food truck days. It's brick-and-mortar location in Carrollton is small, modern, and bright. And the coffee? It's the best in town. Enough said. The menu is bare-boned but what Lemma makes, it makes well. The coffee is strong. The beans are roasted on-site. And the flavor is thick and rich.
P.S. We're in love with their iced vanilla lattes. Just saying.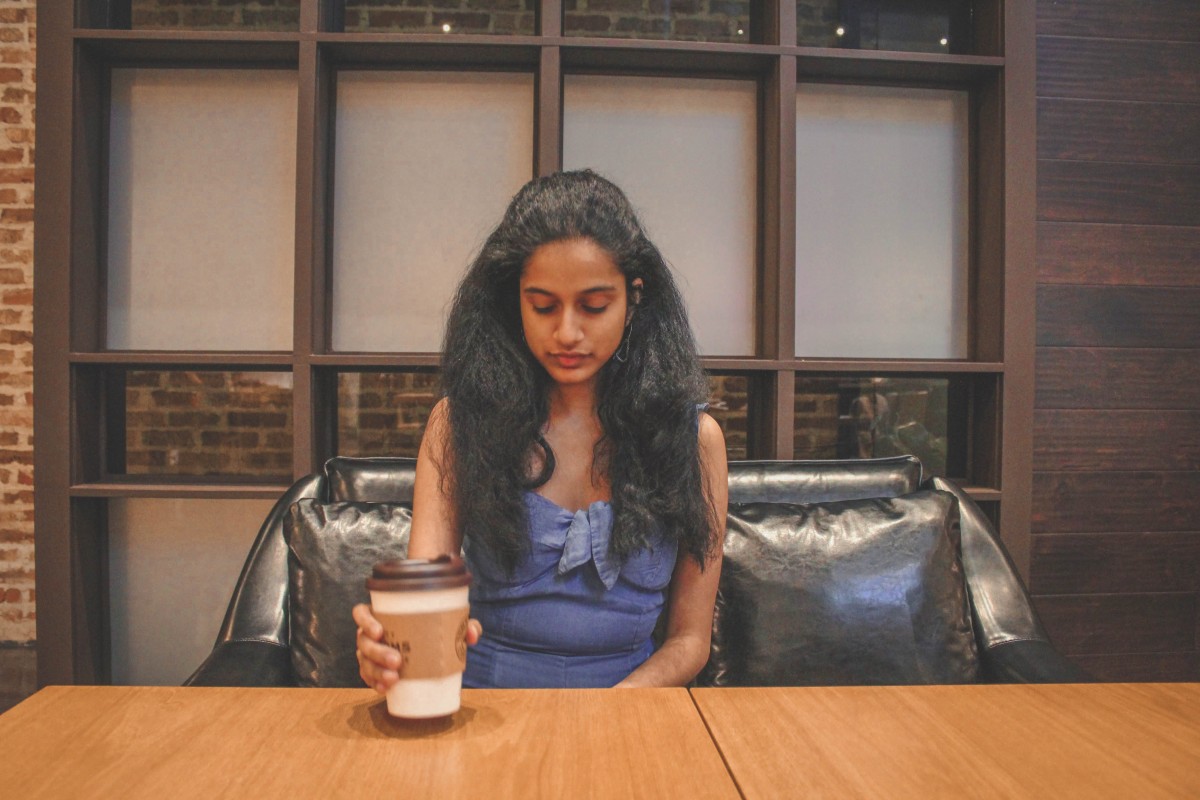 Tom N Toms
The Tom N Toms in Carrollton is nothing like South Korea's original 24-hour coffeehouse chain. You see, the building – two floors, suavely lit, energetic – used to house Cafe Brown Sugar, a popular local hangout known for its dessert waffles. So when we heard Cafe Brown Sugar was closing down, our hearts cried more than a little. But Tom N Toms didn't change a thing. The decor, the menu, the lighting – everything is the same as it was. Sure, they added a bit of branding here and there and brought in the franchise's iconic bread, but the essence of the place is very Brown Sugar. And they still serve the best dessert waffles in town.
Best Restaurants In Carrollton For Brunch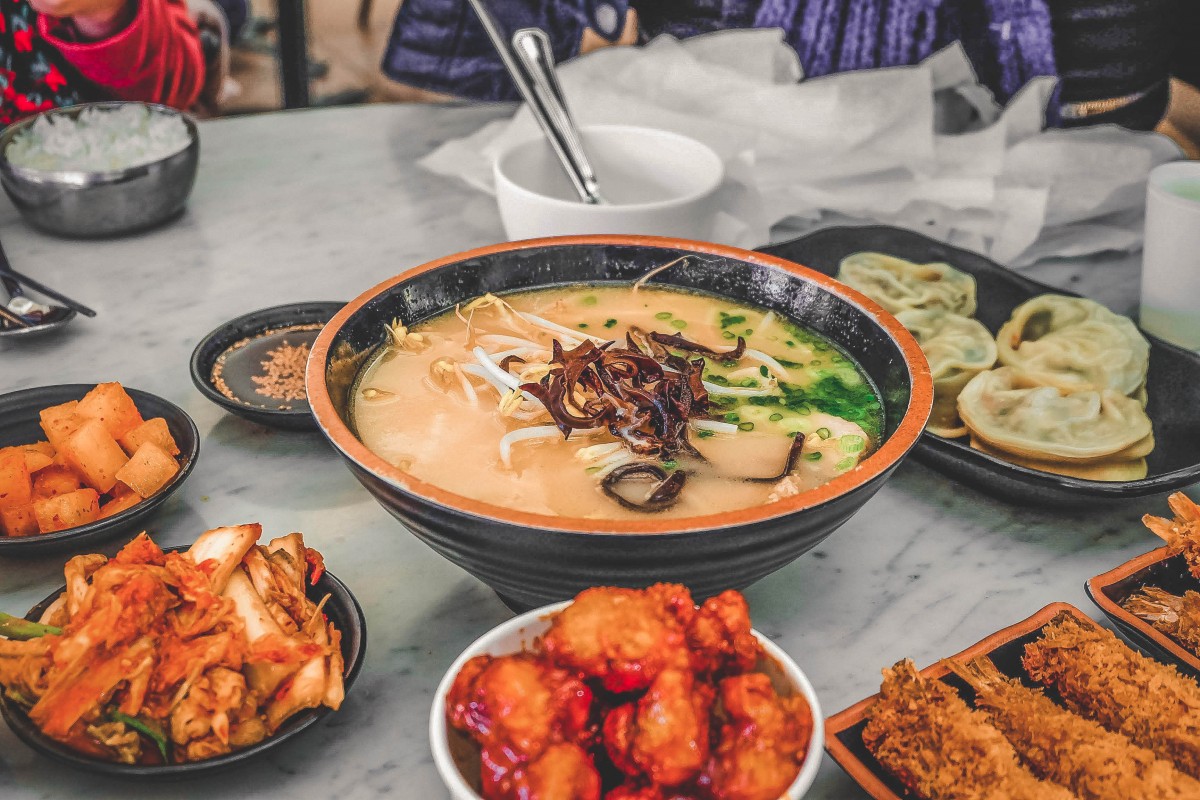 Too Thai Street Eats
Too Thai's ambiance is halfway in between unfussy and quirky. The ceiling is dressed in flags, which add a pop of color to an otherwise dark-paletted eatery. The spice comes in bite-your-tongue hot. Portions are sized for one. You'll want to order the Mama O Ho, a sweet and sour hot pot belly-full with egg noodles, seafood, fish balls, and egg.
Yin Tang Spicy Hot Pot
We're obsessed with spicy hot pots. And Yin Tang knows how to stew a good base. It's not too hot (spice lovers, ask for the max). But it's rich. You pick whatever you like as an add-on. And the food is priced by the pound. Order one pot and split it between two (the portions are big and heavy). Without a doubt, Ying Tang is one of the best malatang spots in DFW.
Zzizim Korean Pancake
Korean pancakes (pajeon) are savory. The main ingredient? Usually scallion. But Zzizim makes flavor-packed pancakes of all types. They're heavy on the cheese and meats and we're all here for it. If it's your first time trying pajeon, go for the assorted pancake set. You'll get a mix of veggies, red meat, and seafood pancakes.
Best AYCE Korean BBQ Restaurants In Carrollton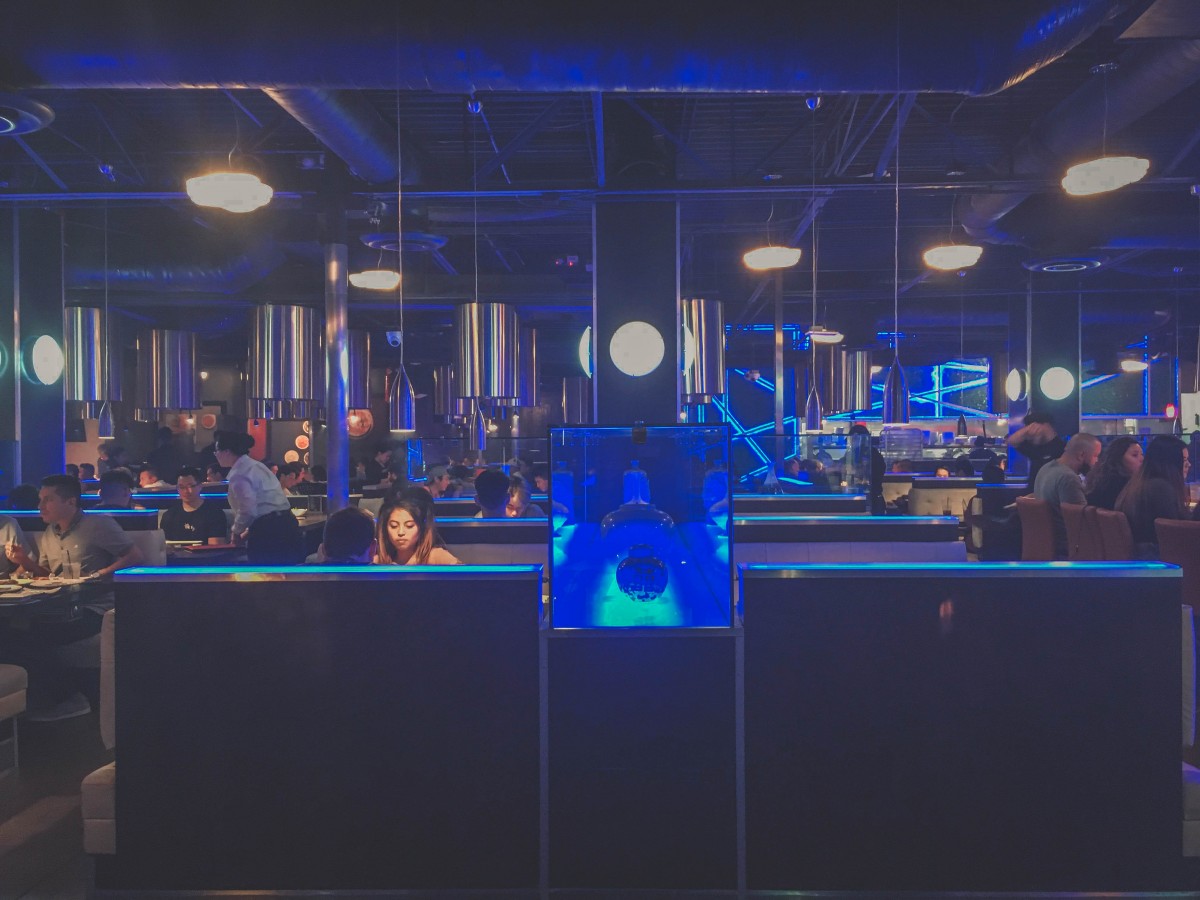 Gen's Korean BBQ
There are so many Korean BBQ restaurants in Carrollton, it's hard to choose the best. So in this post, we're focusing on AYCE (all you can eat) Korean BBQ spots. Gen's is hands-down one of the most popular restaurants in Carrollton. It's a suave, blue-lit space, perfect for a date night. The booths are roomy and secluded. It's a franchise but we love the Carrollton location (they serve the best salad on the side as well).
Breakers
A lot of AYCE restaurants in Carrollton are pinched by steam and feel like a sauna. But Breakers never gets too hot. The meat is good. We're partial to the pork belly (it's a bit on the fatty side though) and brisket (though you can never really go wrong with brisket at any Korean BBQ spot). To be honest, Breakers is a bit overpriced but this particular location is leaps-and-bound better than some of the other ones in DFW (*dear Frisco location, we're looking at you*).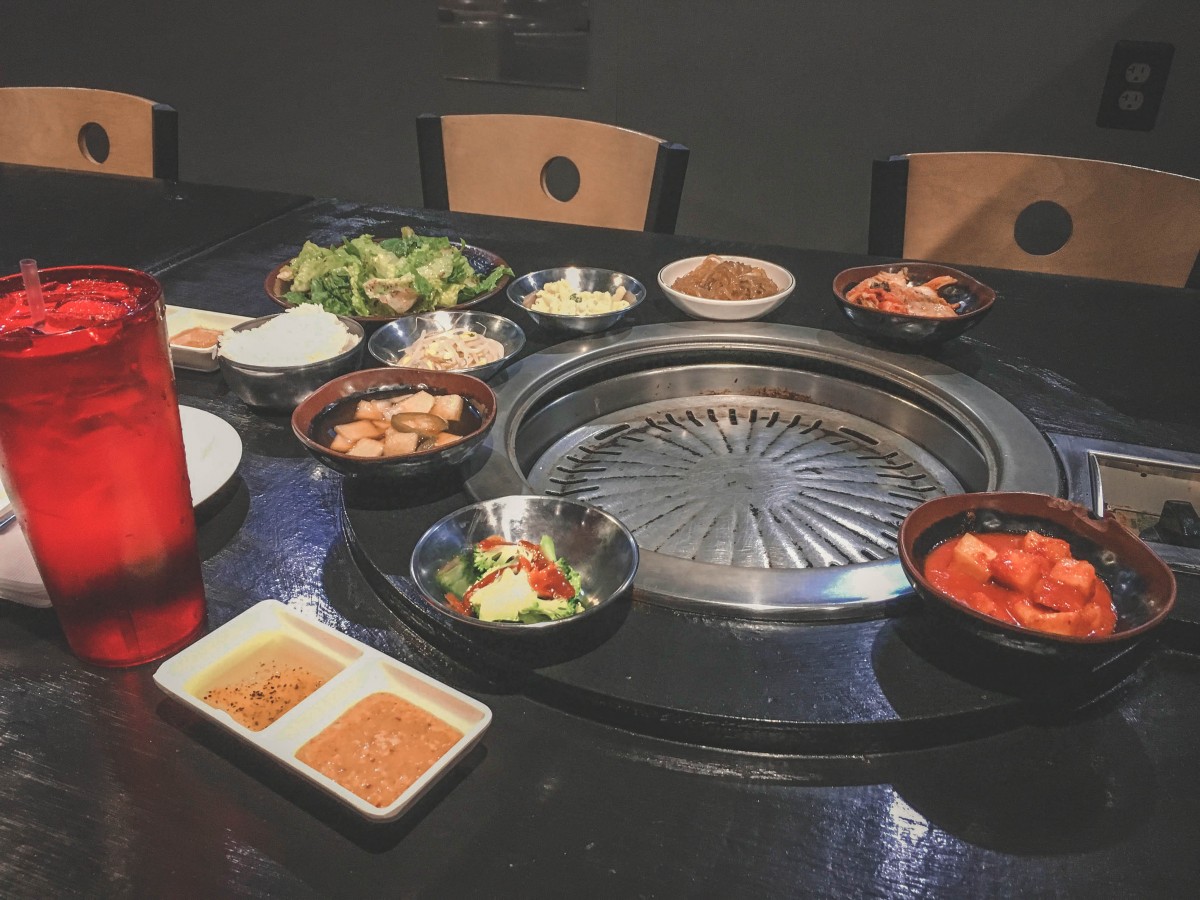 Yoon's Korean BBQ
Yoon's, a local joint, is heavy on the clatter and heat. It's not service-focused. But that doesn't mean the staff isn't friendly. The attention here is simply on quick meat at good prices. You can order three types of meat at a time at Yoon's. Ask for teeny-tiny (those are actually the words we use) portions or you'll end up with ridiculously large plates. Korean BBQ joints do charge extra if you leave more than a quarter of the meat. It's a very eat-up or pay-up mentality so I highly recommend starting small. Get a feel for the plate size and how much you can eat before going ham (or in our case, galbi – seriously though, the galbi here is so good).
Best Dessert Houses In Carrollton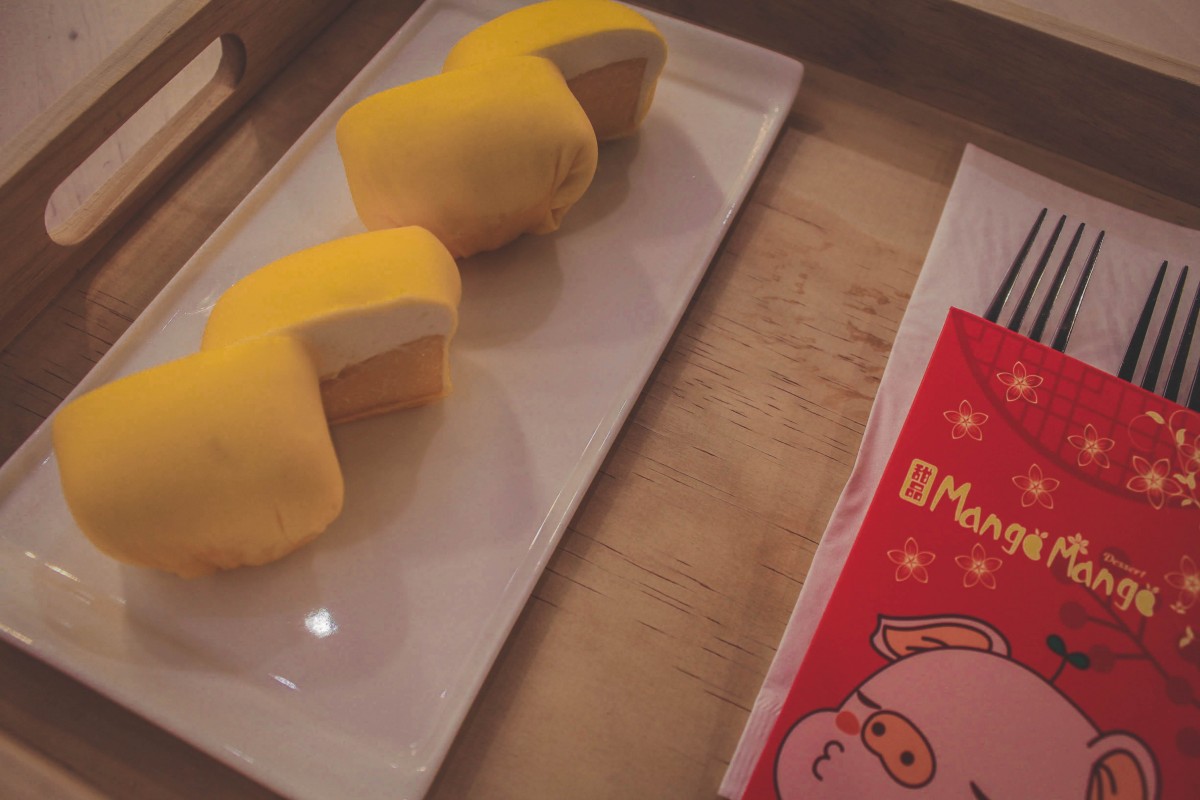 Mango Mango
A New York-based franchise, Mango Mango is any mango lover's (*raises hand*) dream come true. It's a dessert house, a local hangout, a study spot, and everything in between. With pastel pillows, textured walls, and lit-up window boxes, Mango Mango is washed in springtime tones. And this particular location, warm-hued and picnic styled, is cozier (and cuter) than most others. While the dessert, portioned for two, is on the pricier side, everything is made fresh and in-house (bonus points for aesthetic perfection).
Quick Note: We're partial to the crepe cakes (read: we would eat these all day if we could) and we usually skipping the boba tea and ice cream here because there are so many other competitive spots in the area.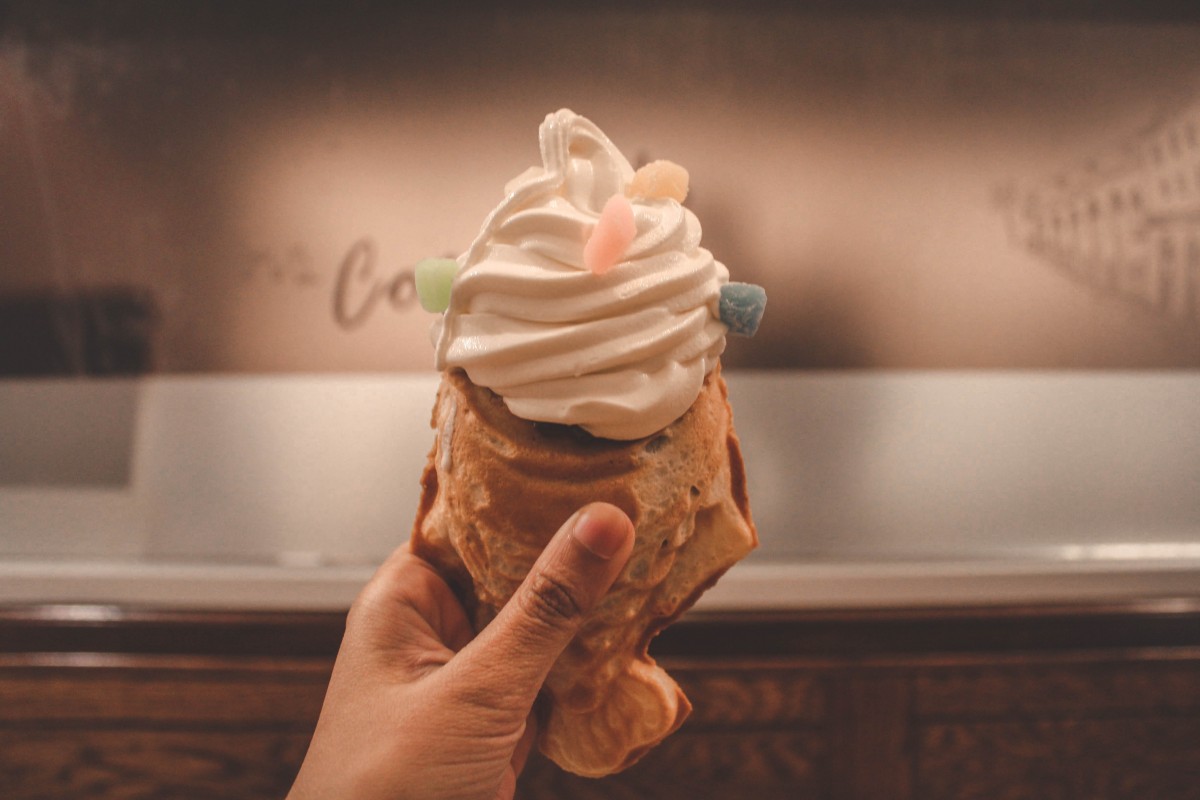 Cocohodo Dessert Cafe
Soft serve taiyaki is one of our favorite Japanese street foods. Taiyaki, a fish-shaped cake (think waffle meets sweet pancake), is a hard find outside of California and New York, but Cocohodo is all the buzz in Carrollton. Cocohodo's menu is a mix of classic and modern, offering options like Nutella (which we tried and loved) in conjunction with old-school Japanese fillings like red bean paste (perfection). Packed with ice-cream (go for the matcha), soft-serve filled taiyaki is a messy eat but worth the effort (and dozens of napkins).
7 Degrees
7 Degrees Ice Creamery is all about the rolled ice-cream trend. The menu has over a dozen base flavors and the toppings are sweet-to-boot. For a bang-for-your-buck option, we recommend choosing one of the daily discount options (we'll link the list here). But you can also pick whatever flavor you like (from taro to green tea).
P.S. 7 Degrees also serves up excellent mocktails.

Did you find this list of the best restaurants in Carrollton, Texas useful? We haven't visited every restaurant in Carrollton…yet. So let us know what your favorite restaurants in Carrollton are so we can check them out!