here are the best restaurants in Fredericksburg, Texas
Fredericksburg has a mythical reputation for German food. The tales you've read, they're probably true. You'll find schnitzels and bratwursts and Black Forest gateaus. It's all German. It's all Texan.
It seems odd to be both. The words Southern and German don't jigsaw-piece fit. But as you lay out the corners of Hill Country history, starting with the mid-19th century influx of German immigrants in Central Texas, you can see how Fredericksburg food came to be.
Like the local dialect (aptly named Texas German), Fredericksburg has made its cuisine its own. You'll find age-old German recipes sun-kissed by Texas.
Here are a few of our top picks for restaurants in Fredericksburg, Texas.
Best Cafes In Fredericksburg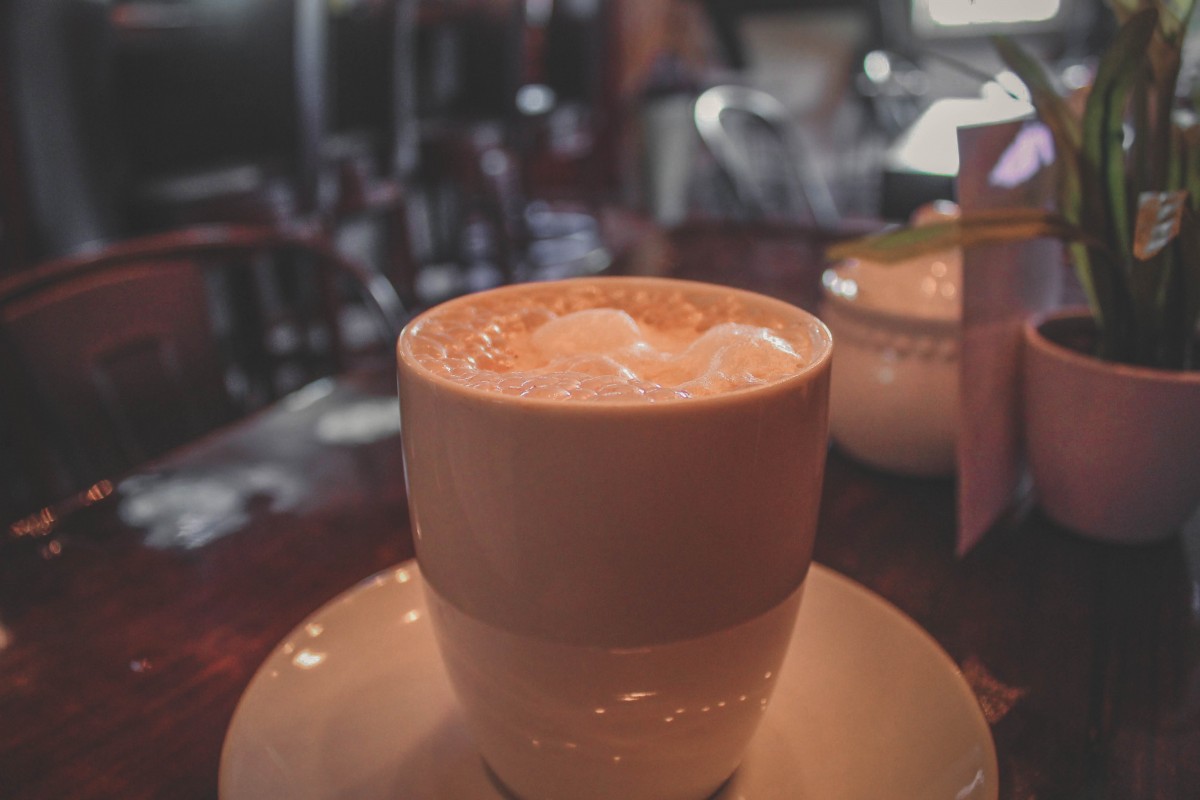 Kaffee Haus
Opened by mother-daughter duo, Lori Allen and Kate, Kaffee Haus is a cute and charming establishment right on Main Street (it's also our personal favorite cafe in Fredericksburg). You'll want to go for the seasonal drinks. Think gingerbread and pumpkin spice lattes (skip Starbucks PSL, this is the real deal). And their hot cocoa, topped with a chunky toasted marshmallow, has all the feelings of winter sloshed in a cup.
Ask for a fresh-baked pastry warmed up too (banana nut or zucchini bread – double hint). No regrets.
Java Ranch Espresso Bar & Cafe
Old West styled Java Ranch Espresso Bar & Cafe is wholly atmospheric. Drinks are hit or miss but they come cheap. So if you're in a mood for lingering espresso (the kind that kicks you awake), go here.
The interior, wood carved and pleated, multiplies Java Ranch Espresso Bar & Cafe's quirky countrified saloon theme. It's fun. It's kitschy. And the location, less than a block from Marktplatz von Fredericksburg, makes it one of the most convenient options for a morning pick-me-up!
Twisted Sisters Bake Shop
Right along Washington Street is Twisted Sisters Bake Shop (thanks Jamie for the recommendation). Twisted Sisters serves sweet treats aplenty – cinnamon buns (get these), crumb cakes, cookies. Known for its delicious coffee and mocha, this espresso bar is a quick in-and-out daytime spot, perfect for a casual weekend in town!
Best Restaurants In Fredericksburg For Breakfast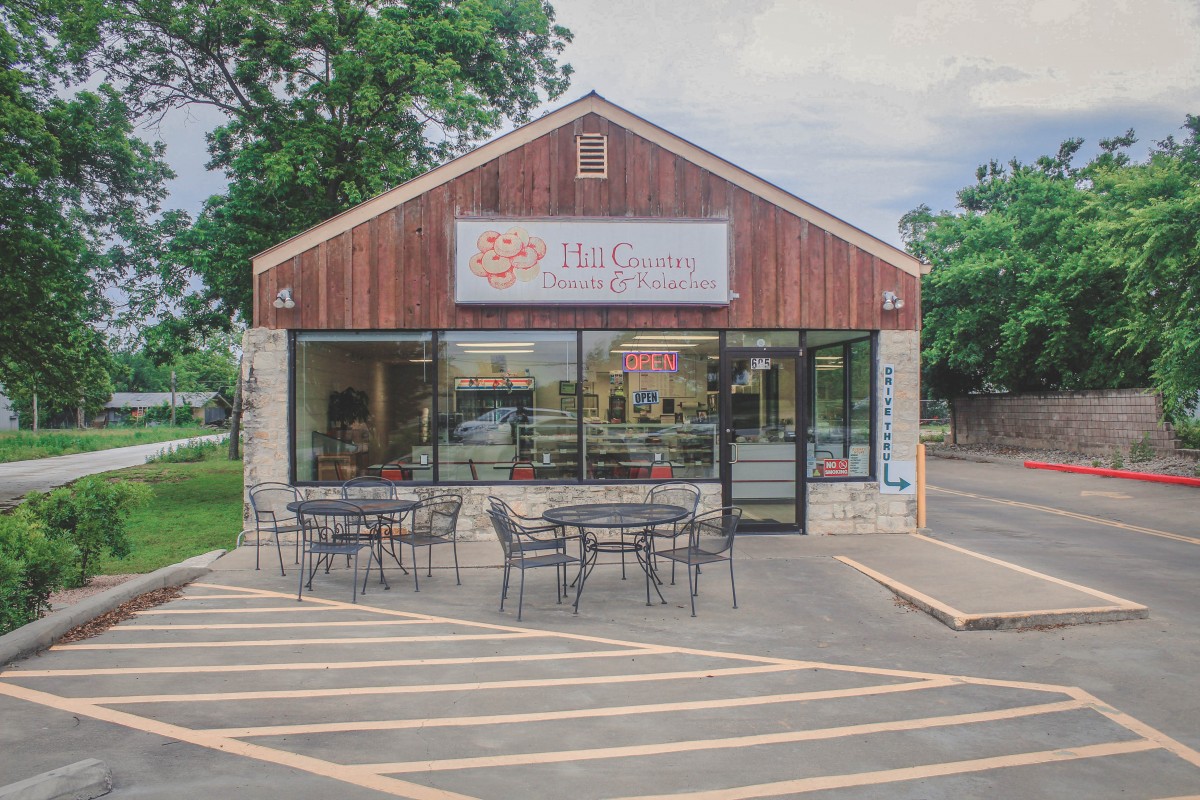 Emma + Ollie
Rebecca Rather, bestselling author and winner of the Julia Child Cookbook Award, runs a Fredericksburg bakeshop that tunes into seasonal Southern classics (it's also home to some of the best beignets in Texas). Everything at Emma + Ollie is made from scratch.
Get the breakfast croissant (savory notes of scrambled eggs, cheese, bacon, avocado, sunflower sprouts included). It's a well-loved dish. And for something more Southern, steer towards the chick (fried chicken thigh, biscuit). Sugar and butter-infused recipes always win here.
Hill Country Donuts & Kolaches
One of the best breakfast spots in Fredericksburg is Hill Country Donuts & Kolaches, a quick drive-through joint ready-for-open at 5 AM. The exterior belts Central Texas charm. It's rustic – stone and wood framed.
Here are our favorites off the menu: the cinnamon-dusted apple fritter (there are actual apple pieces inside so the flavor is nice and strong) and the fruit kolaches (more, please).
Old German Bakery & Restaurant
Old German Bakery & Restaurant's German Pancake isn't a typical Dutch Baby. It's thin and sweet and resembles a flattened crêpe. But you don't want to miss it. Like the stuffed omelettes also served on the menu, it's good in its own way.
The restaurant's interior is split into a bakery (get the bread) and dining house. Most of the seating (intimate and wall-lined) lies in a corridor length swath. And the bakes themselves? You can tell they've been passed down for generations.
Lutz, the owner, worked as a baker in Germany for two decades before immigrating to the US at the tail end of the 20th century. He's been in Hill Country ever since. And over the past twenty years, he's polished Old German Bakery and let it shine as one best breakfast (and lunch) restaurants in Fredericksburg.
Best Restaurants In Fredericksburg For Lunch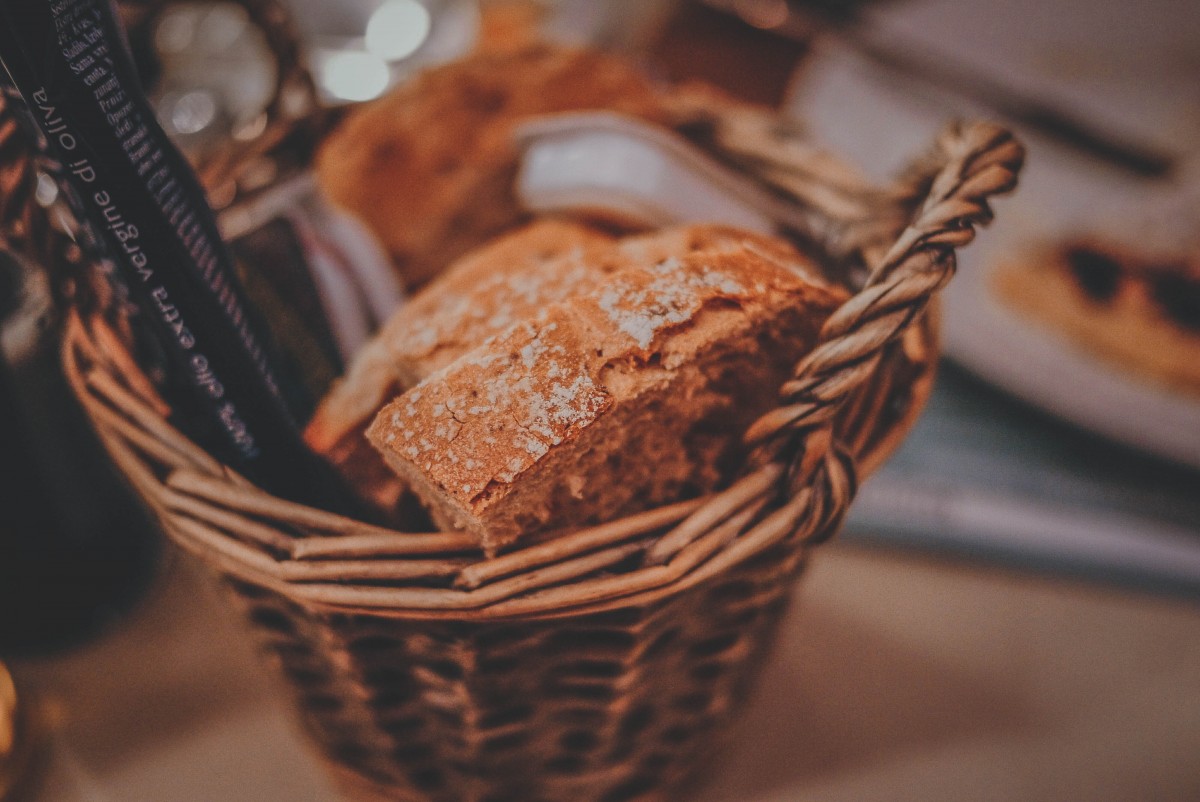 Nury's Restaurant
In a tourist town where German food is most sought after, Nury's offers Mexican dishes that are worth coming down for. The restaurant is owned by Nury Lopez, a longtime chef with over 30 years of culinary experience.
Nury's expertise shows. The cuisine served here is both simple and complex, Mexican and international-inspired. The meals are packed with flavor and feel fresh. Order anything. You should be fine. And if you're looking for recommendations, here are two: Cochinita Pibil (pork stuffed corn tortillas topped with cabbage) and the street tacos.
The All New Altdorf Biergarten
Set in a restored property, The All New Altdorf Biergarten is all about the ambiance. From the fountain to the wall-length painting (both outdoors), this Fredericksburg restaurant feels like a fairytale.
Here's what to get: the Red Baron sandwich (warmed up corned beef, melted cheese, and tangy red cabbage all on toasted pumpernickel bread) with a side German potato salad (served cold).
Altstadt Brewery
Altstadt Brewery is known for its easy-going German-style beers. It's a stunning venue, situated in a Victorian-inspired building. And the grounds make it doubly worth a trip (so be sure to grab a seat outdoors).
Whilst Altstadt is all about the drinks, there are two menu items in particular worth highlighting: the Altstadt Burger (a large slab of blended meat beneath a parmesan bun and veggie works) and Bavarian Pretzel (served with some of the best mustard we've ever had).
Best German Restaurants In Fredericksburg
Friedhelm's Bavarian Inn
Friedhelm's Bavarian Inn is easily one of the best German restaurants in Fredericksburg for its variety of schnitzel alone (on the menu, you'll find all the schnitzel offerings labeled under "Schnitzel Bank" – how cute is that?). Jager Schnitzel. Holstein Schnitzel. Pepper Schnitzel (topped with green bell peppers, onions, garlic, and fresh tomatoes). Friedhelm's schnitzels are all breaded and sauteed.
And Inn itself is charming. The dining rooms are modeled after Gasthäuser (German taverns) so it's an immersive experience.
Der Lindenbaum
Der Lindenbaum is the brainchild of Chef Ingrid Hohmann. It's a cozy, low-lit restaurant that serves up standard German specialties (let's just take a moment to sing praises to their sauerkraut and red cabbage). You'll want to order a small basket of marbled rye bread too (it's filling and pairs well with most dishes).
We loved everything we ordered at Der Lindenbaum. Out of all the German restaurants we tried in Fredericksburg, this felt the most traditional. Bring cash as most cards aren't accepted.
P.S. Der Lindenbaum also makes some of the best Black Forest Cake in Fredericksburg!
Otto's German Bistro
You can't go wrong with duck schnitzel at Otto's, an upscale bistro plump with hard-to-find-elsewhere German offerings. Otto's hand-breaded duck breast sits on a shallow bed of käsespätzle (German-style mac n' cheese) and rotkohl (red cabbage). And if you've had too much schnitzel already, opt for the Wurst Platte – wild boar wurst, mashed potato, and house-made German pickles.
Otto's is hands-down one of the best German restaurants in Fredericksburg. And the entree portions are decent, a little more than enough for one. You'll want to make room for either an appetizer or dessert too. The house-favorite Cambozola Cheesecake is a bit of both. Made from a savory blue brie cheese, Otto's Cambozola, although served with candied nuts and a generous drizzle of syrup, is not too sweet. But it's good nonetheless.

Did you find this post on our top picks for restaurants in Fredericksburg useful? What are your favorite restaurants in Fredericksburg? This is by no means a comprehensive list and we love discovering new places!