best restaurants in Sausalito California
San Francisco Bay Area locals flock year-round to Marin County's Sausalito, just past the Golden Gate Bridge. Less known to out-of-town tourists, this small seaside town shouldn't be missed; some of the best-tasting and freshest seafood in Northern California can be found in Sausalito's restaurant scene.
Most Sausalito restaurants offer outdoor seating with amazing views, and with outside dining space lessening throughout the Bay Area, it is refreshing to see ample seating available here, adding to the ambiance and appeal of the coastal environment.
Whether you visit Scoma's (where you'll have multiple views to choose from) or just want to grab a sweet treat at Sausalito Bakery pretending you're at a sidewalk café in Paris (with an Instagram-worthy water shot), here's Passport To Eden's picks for the best restaurants in Sausalito (for excellent food and fantastic views).
Best Breakfast In Sausalito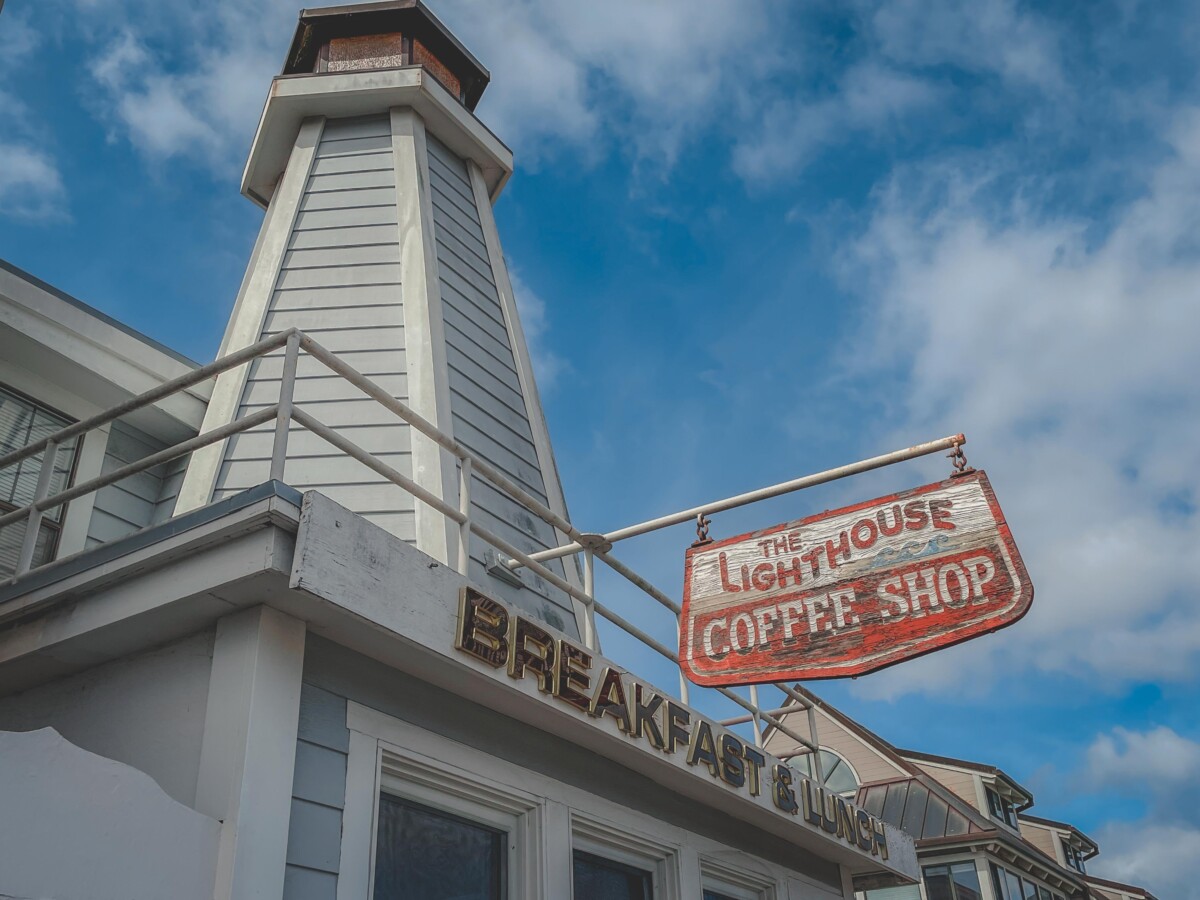 Lighthouse Café
Looking for a hearty breakfast in Sausalito? Head to Lighthouse Café on the main thoroughfare, easily spotted by the lighthouse on its roof. Simple and small, Lighthouse Café offers both counterside and booth seating. Sit outside on the small patio for a cool breeze, people-watching, and a view of the hills. Try Agustin's Stuffed Hash Browns. Not sprawled out in tiny potato shreds, this chef masterpiece, served like a large piece of lasagna, oozes flavor. Caramelized onions and melted Jack cheese are folded inside a large baked batch of hash browns, bits of bacon in every bite.
Travel Tip: Lighthouse Café is in the middle of a residential and tourist area, busy during breakfast hours. Be prepared to wait if arriving after 9 AM. Metered street parking is right outside.
Bridgeway Bagel
On a budget? Breakfast restaurants in Sausalito don't get much cheaper than Bridgeway Bagel. Big on flavor, easy on your wallet, this quick spot delivers bagels baked daily. The Everything Bagel and lox and capers cream cheese is all the rage. For larger appetites, try any one of their egg sandwiches with cheese and choice of bacon, ham or sausage. And what's a bagel without coffee (which gets high marks here, too). This Sausalito eatery should be on your list to try if you're looking for a quick bite on the go. Note: Bridgeway Bagel is a cash-only business, closed Sundays.
Firehouse Coffee & Tea
Firehouse Coffee & Tea (fire station located next door) sits across from the boat pier and features a vast choice of coffee ranging from pour overs hot or iced, cold brews and hot espresso drinks. Their most popular is their seasonal Honey Lavender Latte. If tea is more your liking, choose from herbal, black, green, matcha or chai. If you can't get enough of the seaside views, it's a great cafe to order a beverage, sit for a bit, and then wander around town to take in the breath-taking sights and smell the saltwater air.
Best Lunch In Sausalito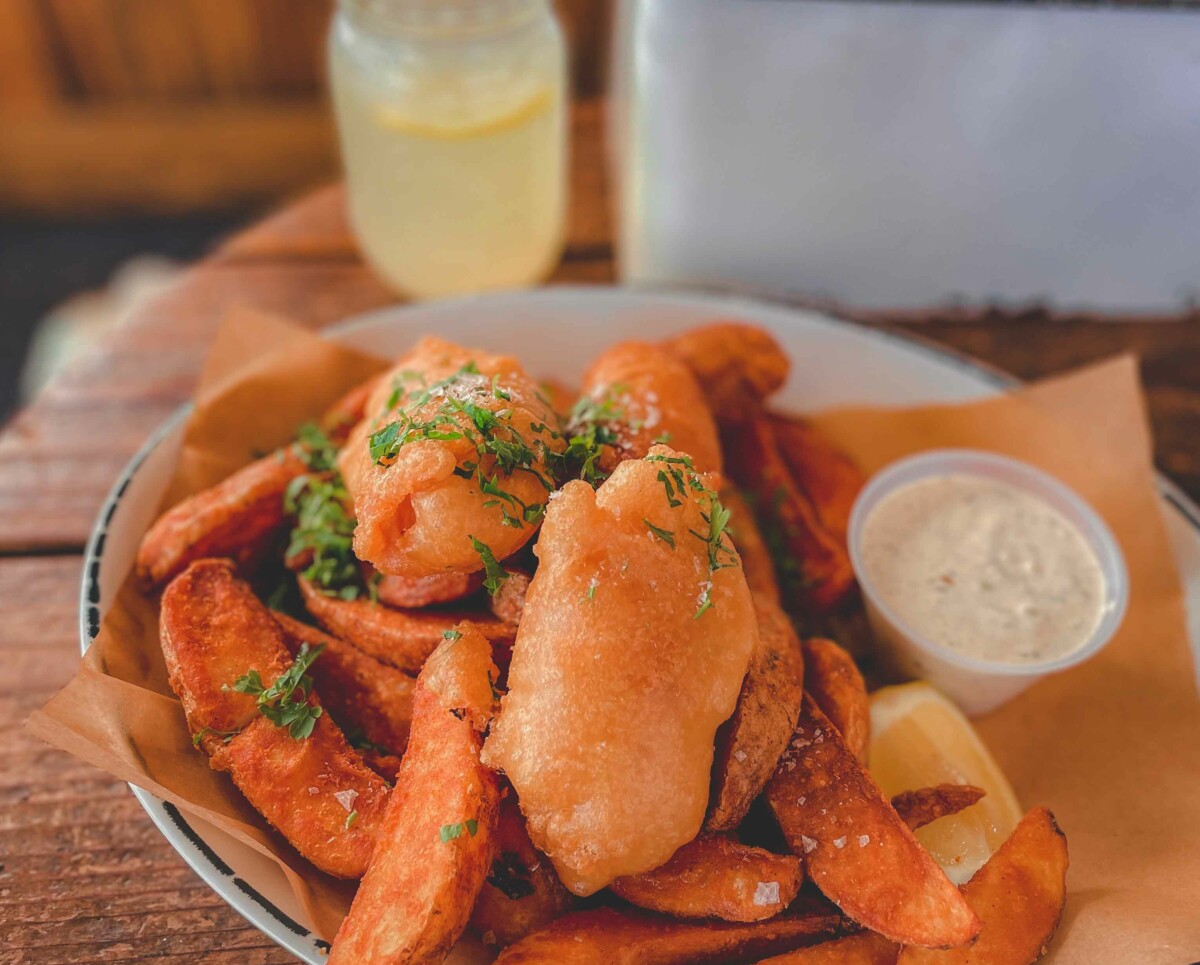 Joinery
One of the more casual restaurants in Sausalito to grab a bite to eat, Joinery is also accompanied by beautiful views of the bay. This beer hall has a pub meets cafeteria vibe.  Long wooden tables encourage community seating inside or sit outside on the pier. Known for its succulent fried chicken sandwich, the crispy chicken is served with chili aioli, shaved fennel, and wild arugula inside a butter toasted sesame bun. Paired with an ale, stout or lager, your stomach and taste buds will be pleased to join you at Joinery.
Salito's Crab House
When you have a craving for anything crab, want a magnificent view of the water, and (emphasis on the and) you want to park for free onsite, you go to Salito's Crab House. The charming nautically-colored Sausalito restaurant's specialty are crab enchiladas stuffed with cheddar and green onions and topped with tomatillo sauce. Enjoy the cozy and casual ambiance inside or head outdoors to the large patio deck for amazing outdoor views overlooking the bay.
Fish
A mile from downtown sits a harbor next to a Chevron gas station for boats and Fish. The counter-service style Sausalito restaurant showcases a beautiful landscape consisting of the bay, boats, and multimillion-dollar houses scattered on the hills in the distance, so skip sitting inside and nab a picnic table on the pier. I ordered their famed crispy beer-battered Alaskan cod with homemade tarter sauce (so good) and wedge fries. The cod light and fluffy, the batter crispy – heaven for a fish-and-chip lover. Their Boston white clam chowder also is a crowd favorite, creamy and flavorful with large chunks of bacon in every spoonful.
Best Dinner In Sausalito
photos (top left, bottom left, right) by Tina Casalino
Copita Tequileria Y Comida
After spotting Copita in the middle of busy downtown with a small view of the San Francisco coastline (if you sit in the parklet), I knew where I was 'parking' myself for dinner. Don't skip the inside entirely. Make a trip indoors to check out their blue, white and orange tiled rotisserie oven. Also, don't miss their pork belly (fried) tacos or 24-hour slow-cooked carnitas – I promise you'll relish every bite.
Travel Tip: Sit outside if possible – I felt like I was sitting outside in Europe, smelling the faint scent of the ocean and watching tourists passing by. Metered parking is out front, free after 6 PM, seven days a week.
P.S. If you live in the South Bay like me, great news! Copita will soon be opening a location in downtown Willow Glen (OMG)!
Zalta
There's a sophisticated air of ambiance when dining at Mediterranean restaurant Zalta. Bright blue chairs with bohemian-style lighting feels homey. Zalta offers a wide range of Mediterranean fare from mezze (appetizers) to main plates like the Shakshuka And Egg (roasted tomato and pepper shakshuka with two eggs and feta served with pita). One of the best restaurants in Sausalito for a date night or getting together with a group of friends, Zalta delivers zesty flavors with a European feel.
Scoma's
While there are multiple waterfront restaurants in Sausalito with stunning views, fresh seafood, an extensive menu, and impressive wine list, dining at Scoma's isn't easily imitated elsewhere in town. Family-owned Scoma's is well-known by locals, prominently located downtown, featuring panoramic views of Angel Island, Tiburon, Sausalito and San Francisco. Their seasonal menu and daily catch changes often. Patrons praise the cioppino – crab, prawns, clams, mussels, fish and calamari in a tomato clam broth. If I can't visit the French Riviera, this picturesque spot could be the next best thing!
Best Dessert In Sausalito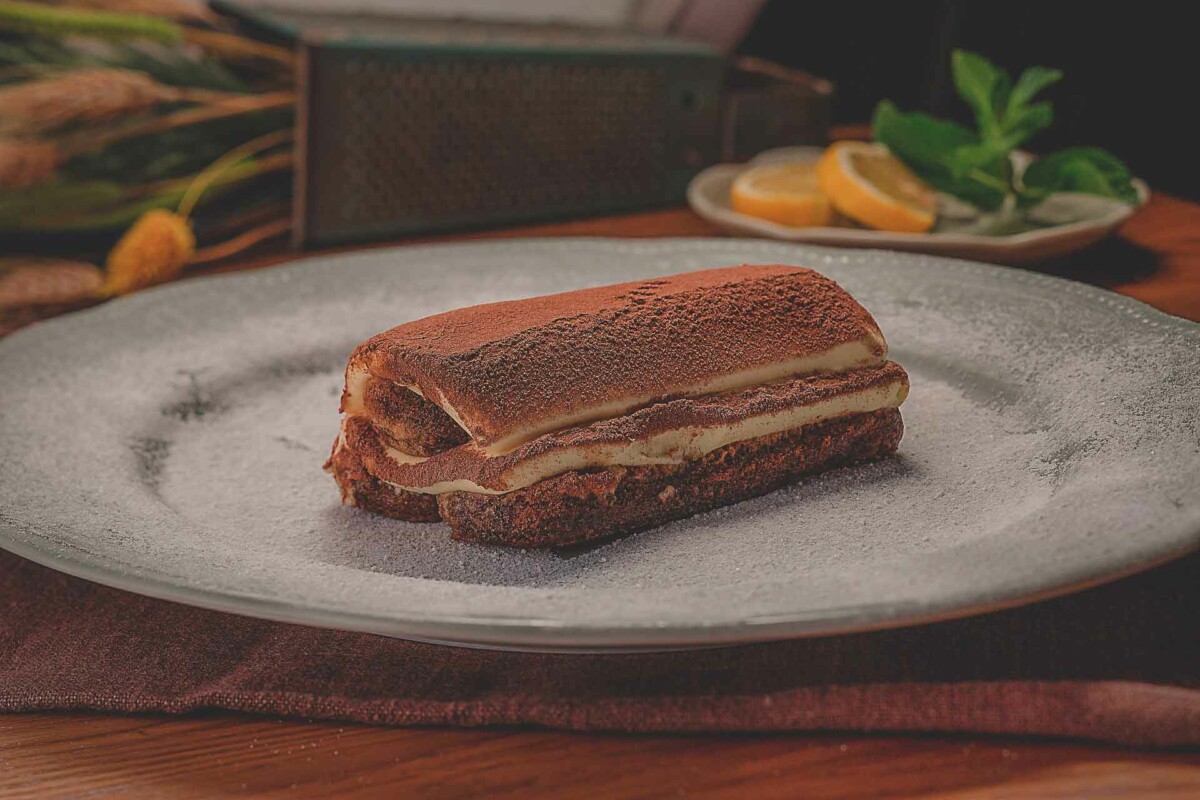 Lappert's Ice Cream
You'll feel like you're in Hawaii when visiting Lappert's Ice Cream, leaf fans hanging from the ceiling and bright floral wallpaper spattered about. Not-to-miss tropical flavors are Kauai Pie (coffee ice cream mixed with chocolate fudge and coconut macadamia nuts) and Hawaiian Sea Salt Carmel. Note: The line can be long (even on cold days) as this is a popular Northern California location.
Travel Tip: Tiny inside with only two places to sit, grab an outside table (or bench) where you can see views of the ocean in the distance if the street is clear of people and vehicles.
Sausalito Bakery & Cafe
Sausalito Bakery scores high with residents and tourists alike. It's no surprise. This modest-sized spot sees tons of foot traffic. Located across the street from the San Francisco bay with premiere outside seating, Sausalito Bakery offers one of the most beautiful vistas. While you're here, choose from a variety of pastries, but don't skip the blueberry bread pudding. You'll want to come for the food and stay for the views…maybe forever.
Sandrino
It's a significant statement when an Italian restaurant specializes in pizzas and pastas but their original family recipe for tiramisu made in-house is what patrons say they can't get enough of. Sandrino's luscious slice is layered with powdered chocolate, ladyfingers, coffee, liqueur and mascarpone cheese and garnished with small, sliced strawberries to finish off the aesthetically pleasing dessert. Pair it with their Tuscan dessert wine for double the sugar high!
More Restaurants In Sausalito With Views

What are your favorite restaurants in Sausalito? Let us know in the comments below! This is by no means a comprehensive list and I love hearing about your experiences.