best restaurants in uptown dallas
I've mentioned some of my favorite Uptown Dallas restaurants on the blog before: Bread Winners Cafe & Bakery for the country-loving brunch options, Mutt's Canine Cantina for the dog-friendly atmosphere (my partner and I don't own a dog but we used to love walking by this restaurant just to dog-watch), and The Rustic for live music and chill vibes.
Uptown is home to several classy, sit-down establishments. And this list of restaurants is simply an extension of our original Uptown Dallas guide. Over the years, we've found new eateries we love and we can't wait to share them with you.
Here are our top picks for restaurants in Uptown Dallas!
Best Cafes In Uptown Dallas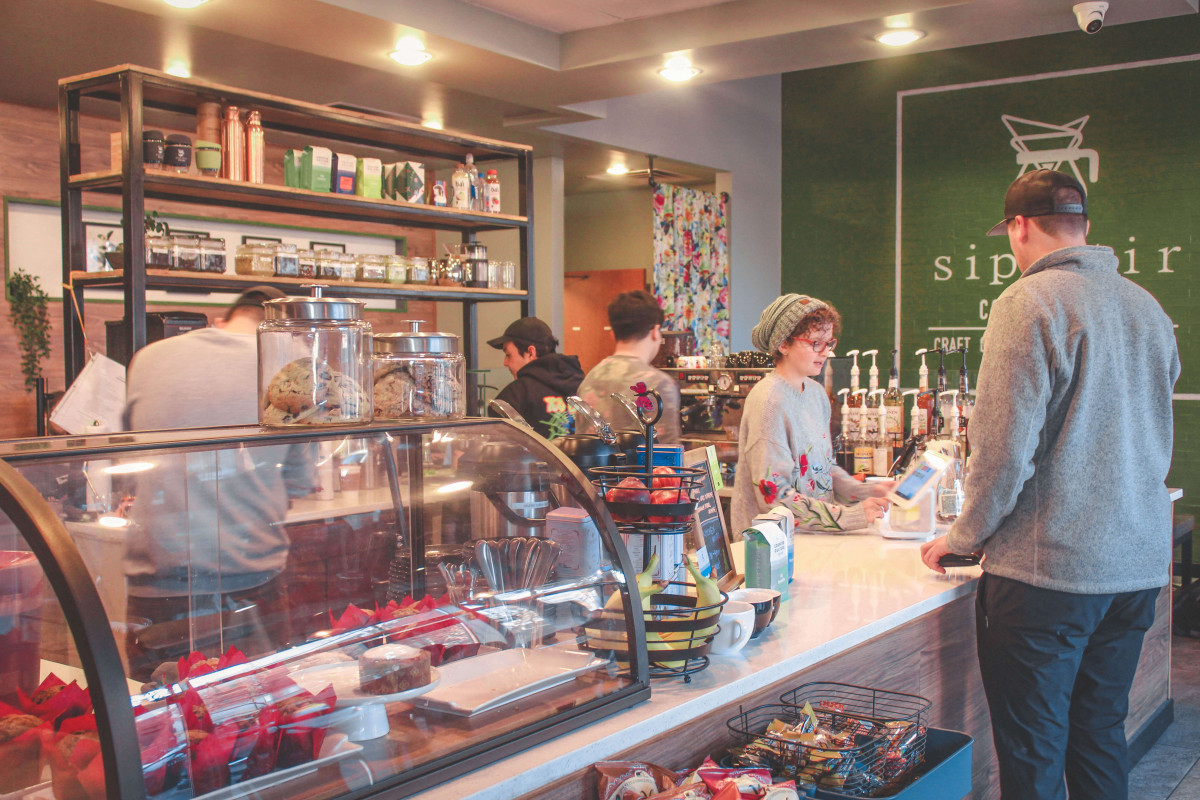 Sip Stir Coffee House
Right when you walk into Sip Stir, you'll see a long, white-top coffee bar. That's how you know that this cafe, owned by Dipen Soni and her husband, means business. With a few wood-streaked walls, pops of green, and exposed piping, Sip Stir's interior is soothing and modern. There's space to sit down too. Think plush armchairs, a big-restaurant style booth, and smaller study-style seats.
The menu is anything and everything coffee related, but you'll want go for their lattes in particular. From their sweet lavender latte to their toasty creme brûlée latte, Sip Stir's drinks are well worth the hype. Our personal favorites? The Coconut Pie Latte and Butter Beer Latte (I usually sub oat milk for this one as it brings out the flavor a little more).
State Street Coffee
Located within Alcove Wine Bar, State Street is one of the most underrated coffee shops in Dallas. Once afternoon rolls in, the mood of this shared space bellyflops from bright and bustling to laid-back and intimate. So go in the morning, soak in the daytime atmosphere, and pick up a sweet and smooth, locally-roasted drink windowside (I love that you don't even have to enter the shop to order).
Here's what to get: the cortado, unlimited drip coffee, or the flat white. Opt for classics or let the barista get creative on your behalf (you can't go wrong either way)
White Rhino Coffee
Set in a leafy neighborhood where a handful of homes double up as businesses, two-storied White Rhino Coffee is cozy. The decor is chic (office-style) inside and casual (dog-friendly patio, basket chair boho) outside.
With locations in Downtown and Bishop Arts District, this local chain is known for its decent coffee and food offerings. German Chocolate Latte. Cafe Au Lait. Hothouse Sandwiches. White Rhino's menu is packed. Portions are small and pricey but there's ample space inside to work and study.
Best Restaurants In Uptown Dallas For Lunch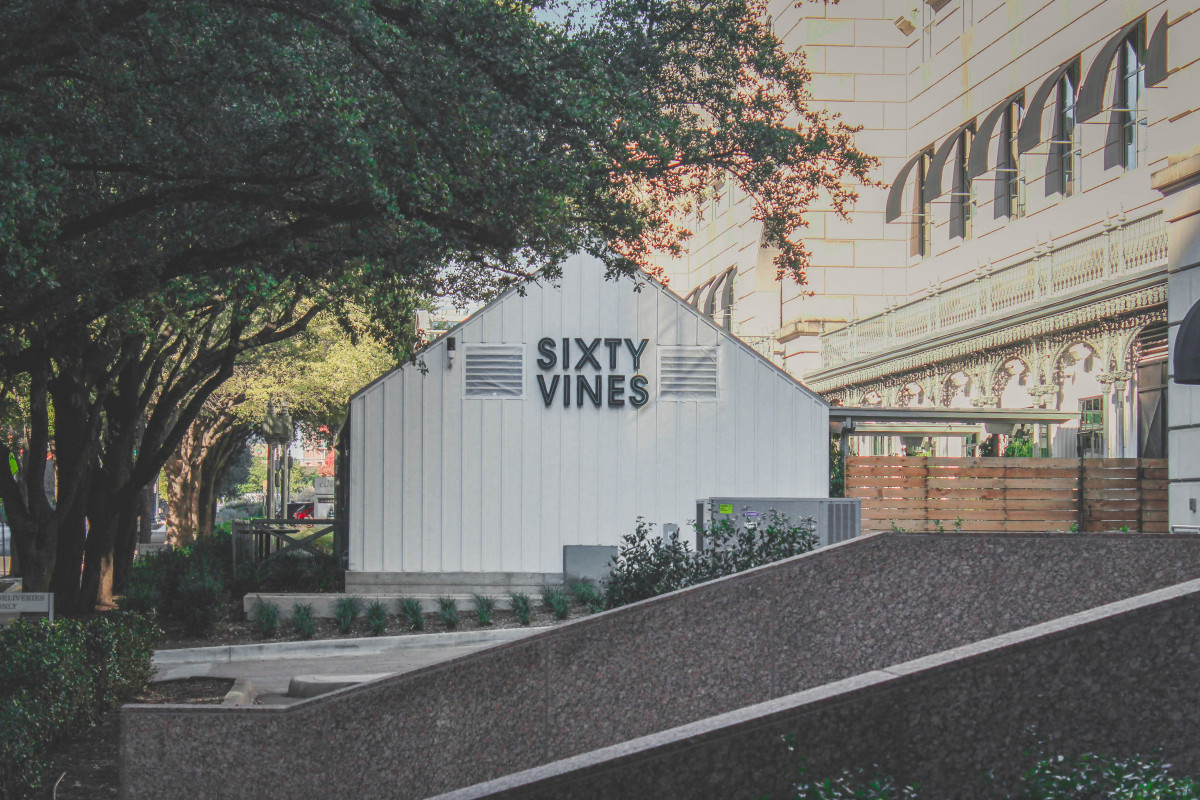 Malai Kitchen
Contrary to what I originally expected, Malai Kitchen does not serve Malaysian food. Instead, this suave lunchtime restaurant in Uptown Dallas reimagines a different side of Southeast Asian cuisine. The menu is inspired by husband-and-wife duo Braden and Yasmin's travels through Vietnam and Thailand. It's an artful fusion of elements from both countries. You'll want to order the Shrimp Spring Rolls, Basil Veggie Fried Rice (no add-ons), or Thai Chicken Wings paired with a your-choice-of-three flight. With an in-house nanobrewery, craft beers (complemented by hefty Asian-inspired notes) are Malai Kitchen's specialty.
Sixty Vines
Situated under the shadow of the Crescent Hotel, Sixty Vines might seem, on the outside, like it's easy to miss. But this is one of the most well-known restaurants in Uptown Dallas. Thriving in a laid-back wine-and-dine, farm-to-table theme, Sixty Vines has left its mark through memorable food, memorable service, and memorable drinks (wine on tap spells out the reason behind this eatery's name). Menu-musts include the shareables: slightly smoky burrata, meaty Oyster mushroom toast, and the tapioca-dusted crispy zucchini.
Velvet Taco
A Dallas-based chain founded in 2011, Velvet Taco now stretches its fingers from Georgia to Illinois. The highlights? Funky color schemes and unique flavor combinations. Triple up on your taco order with a Spicy Tikka Chicken, Beer Battered Cauliflower, and Nashville Hot Tofu.
Authenticity isn't Velvet Taco's MO. They take a creativity-first approach (does Korean fried rice work in a taco? We have yet to find out). As a result, tacos can be hit-or-miss, but the ability to try and experience new flavors makes this one of the most addictive restaurants in Uptown Dallas.
Best Restaurants In Uptown Dallas For Dinner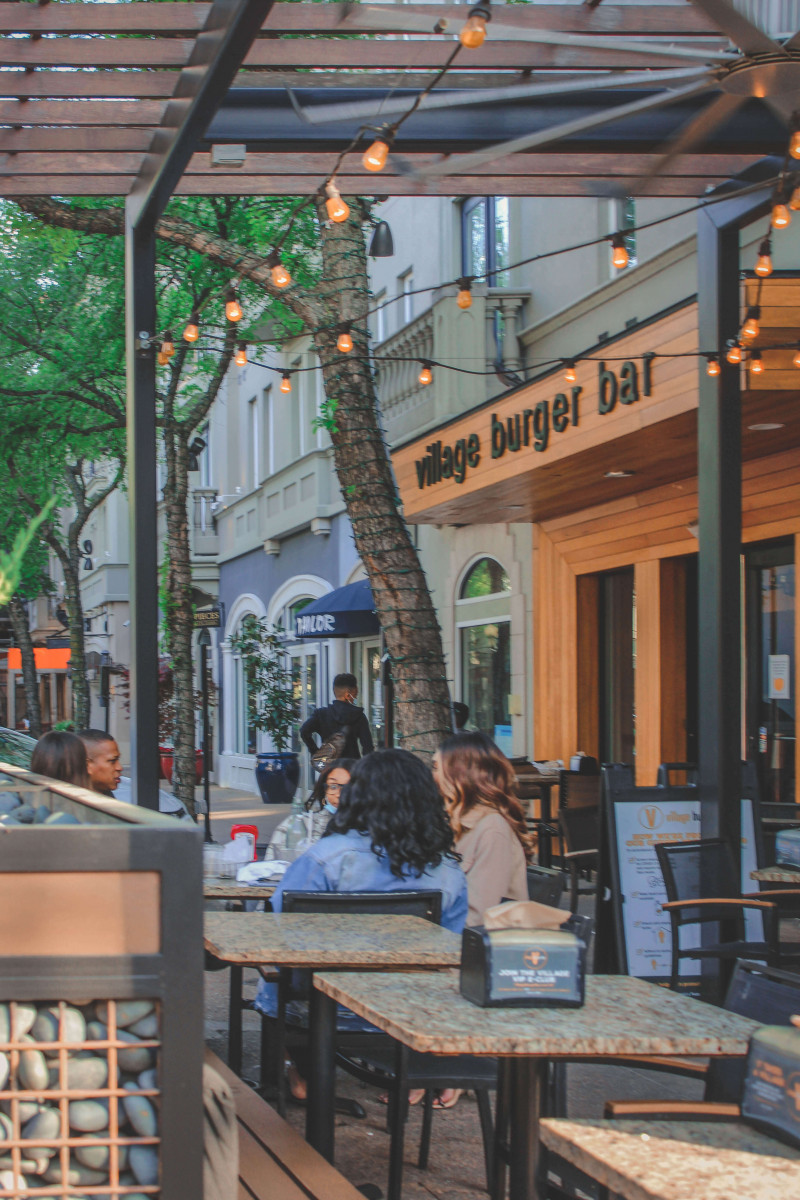 Baboush
Marrakesh-inspired Baboush gels Middle Eastern (Lebanese) and North African (Moroccan) cuisine. Deeply atmospheric (warm-toned lights, velvety red highlights, splashes of colorful seating), Baboush feels like a world (or two) away from West Village. There's a dress code, primarily for men (at the base, think date-night semi-casual).
For the full gamut, get the Mezza Platter (Hummus, Baba Ganoush, Falafel, Moroccan Olives, Sweet Tomato & Harissa Lebna), any one of the Fire Grilled Kabobs (Lamb Kofta for full-on savory), and one Tagine (I love the taste but the portions are t-i-n-y for the price).
Blue Sushi Sake Grill
Omaha-started Blue Sushi Sake Grill has trickled down to Texas. Offering over a dozen maki (vegetarian sushi or tempura) options, this is one of the most vegan-friendly restaurants in Uptown Dallas. Go for the vegan eel dupe (made from eggplant), avocado-topped Green Goddess rolls, or the well-loved Cowgirl.
Village Burger Bar
Another West Village locale, Village Burger Bar offers all-American standbys with a twist. Leave any grease-struck, fast-service burger joints in the rear view. Village Burger Bar's juicy, cheffed-up bites squeezed between sweet brioche buns are worth the hype. Get the Southwest Turkey for a sleight of spice or the Blue for a wholesome salad-like feel in true burger form. Round out your order with a small side of fries (for a strip of autumn served year-round, we recommend the double sweet potato).
Best Restaurants In Uptown Dallas For Dessert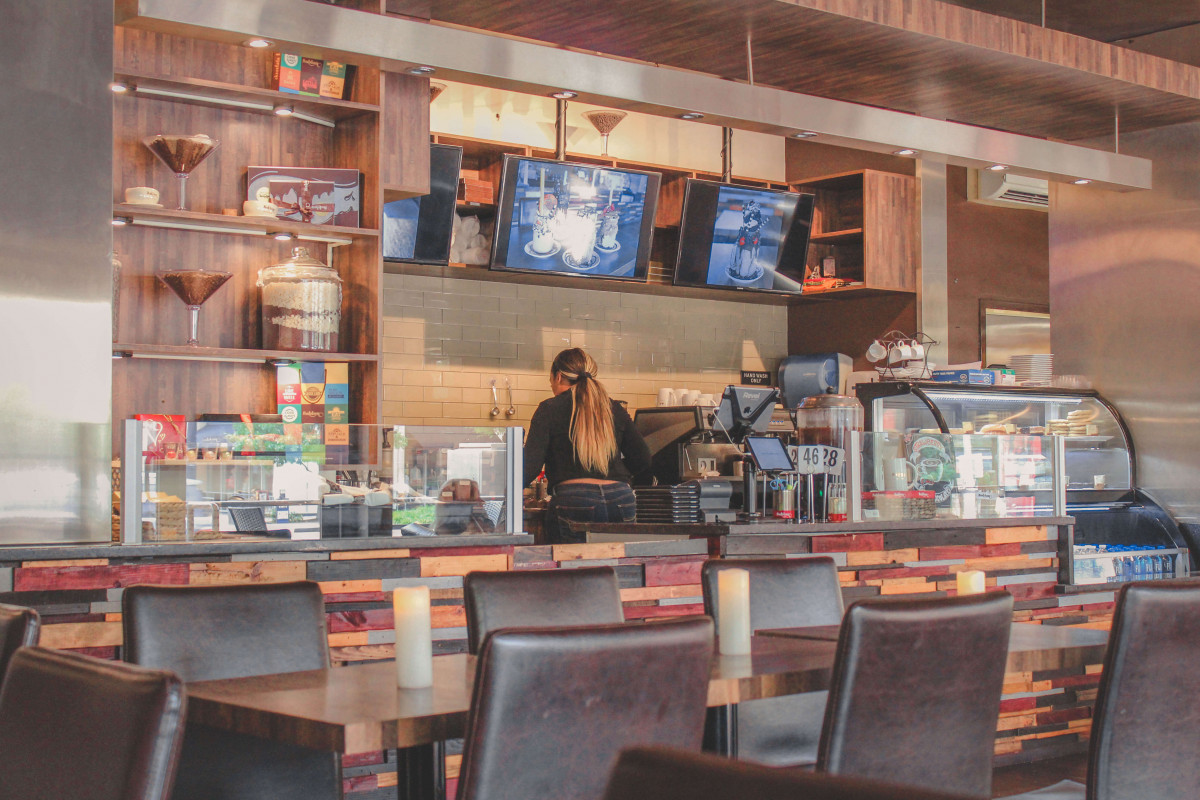 Bisous Bisous Pâtisserie
The complex art of French pâtisserie lies under the gentle hands of Bisous Bisous in Uptown Dallas. Bisous Bisous serves bakeshop classics: pain au chocolat, scones, tarts. It's popular for everyday macaron flavors: Pistachio, Tahitian Vanilla (sweet and light), Chocolate. Personally, we prefer the eclairs (pistachio) and cruffins listed on the menu.
Sablon
Sablon's unique premise easily makes it one of the best dessert restaurants in Uptown Dallas. It's a dessert lounge for chocolate lovers, bow-tied up in a triple dose of aesthetic perfection. The freakshakes, monstrous in size and condiments, are fashioned to be photogenic. Go for the made-to-split fondue platter: rich and creamy Belgian chocolate cupped within a plate of dunkables.
TEASOM
TEASOM is a refreshing West Village cafe. With delectable tea after tea listed on the menu, you won't feel at a loss for choice. To me, TEASOM feels a bit like something Celia and Jane (from Jane Of Austin) would whip up. There's heart and passion poured into the teas crafted here. Founded by two sisters, Minji and Jahee, TEASOM elevates tea. It's an outlet for tea purists. TEASOM's all-natural blends aren't complimented by sugar and they don't need to be. Order anything off the menu. You are sure to fall in love with it. And for a cooler drink, go for the Piña Colada Frozen.

Let me know if you've visited any of these restaurants in Uptown Dallas! What are your favorite Uptown Dallas restaurants? This is by no means a comprehensive list. And I love learning about and discovering new spots.