"How about visiting Rockwall Harbor?" I suggest, pointing to a label on Google Maps.
"What's there?" you ask, pinching the screen. I shrug. A few seconds ago, I had never even heard of Rockwall, Texas. Now, I'm zipping up my purse and stashing my camera gear into a bag, ready for a much needed day trip.
Cue mini-vacation mode.
Less than thirty minutes away from Dallas lies the lakeside city of Rockwall, Texas. With a population of over 40,000, Rockwall isn't quite small town or big city. Regardless, this mid-sized Texas suburb is filled with cute vintage shopping outlets, antique stores, and of course, a beachy getaway.
The Harbor Rockwall, a boardwalk-style complex and restaurant hub, is easily Rockwall's main attraction. As a self-confessed shopaholic, I could spend a whole weekend in some of the outlets there without batting an eyelid (and I might have….). But there's so much more to this site than the shopping. No need to worry though, I'll be spilling all the details in this post.
Treat Your Self At Some Of The Shops In Rockwall Harbor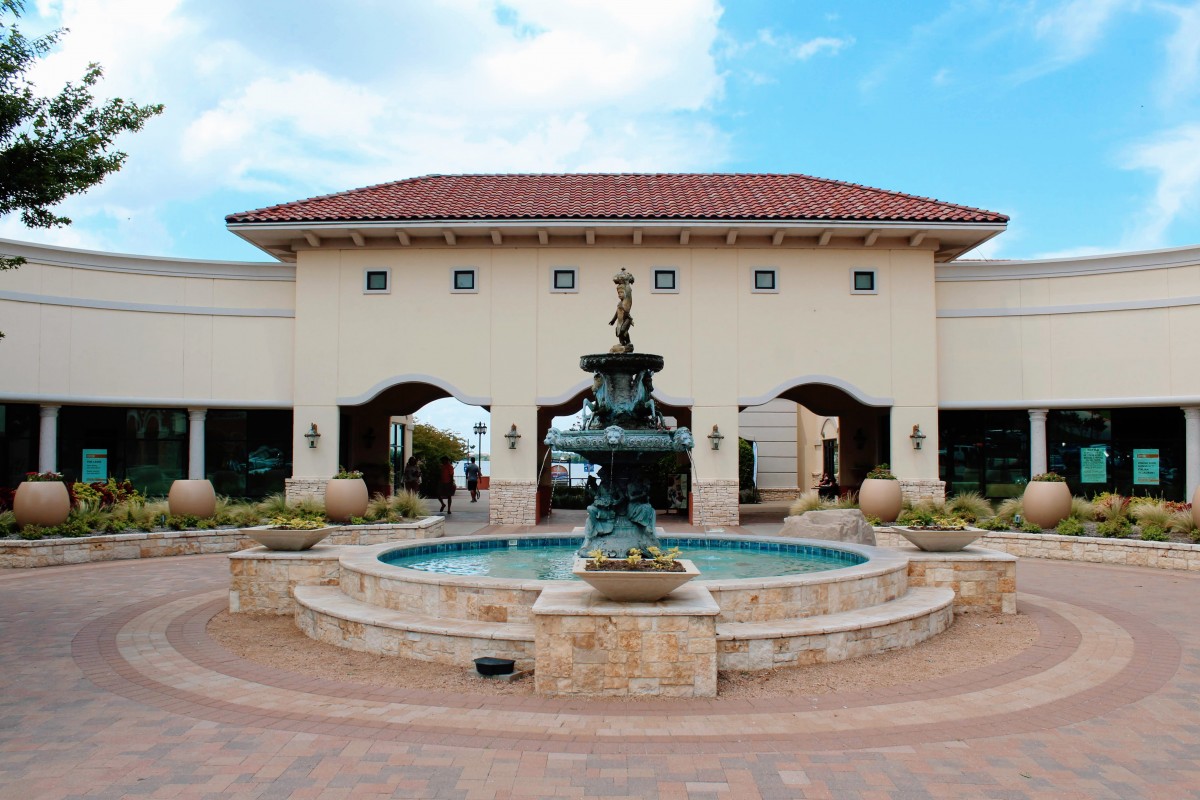 The Harbor Rockwall is all about unwinding – this is the place to sit lakeside, sip on an ice-cold drink (Texas is too hot in the summer), and watch the waves lap against the dock.
So were we surprised to learn that the area, although styled like one, is far from a shopping complex? Not at all.
There are only a few businesses here but each one follows the same laid back, balmy vibes:
Book A Mani-Pedi At Hollywood Nails & Spa: I must confess, Legally Blonde converted me into a spa lover. Now, a mani-pedi is a must in my self-care and splurge routine. While Hollywood Nails & Spa has some mixed reviews on Yelp, I still feel like it's the perfect way to kick off a day of relaxation. I get it – the prices are high because the spa is a few strides away from a lake view (shame on me, paying tourist prices at a non-tourist destination). But the interior is oh-so cute and who doesn't feel better after getting their nails done?
Get A Massage At City Salon Suites & Spa: A local DFW chain, this spa is a great follow-up to Hollywood Nails & Spa (or if you just had to choose one, go here). While the prices for the facials and massages seem insane, you'll feel absolutely rejuvenated afterwards. My broke college student tip: buy a Groupon discount (I'll link the deal here). You get half-off regular price (shhh…don't tell anyone).
Watch A Matinee Show At Cinemark 12: From the exterior, Rockwall's Cinemark is the nicest Cinemark location I've ever seen. It's hard to top the gorgeous fountain by the entrance. While the interior is standard for the popular theater chain, catching a matinee show is still a great (and cheap) excuse to escape from the afternoon sun.
Restaurants At The Harbor Rockwall: Where To Grab Breakfast, Lunch, and Dinner?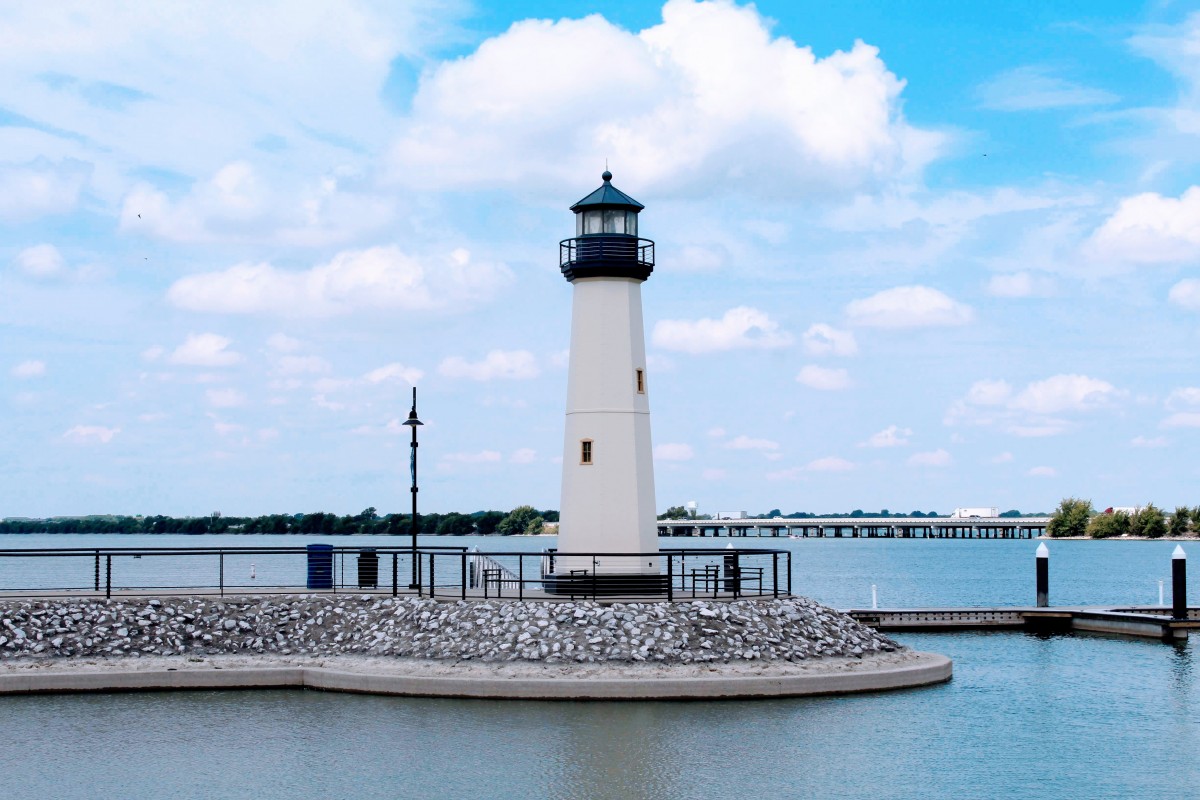 There's a salty crackle in the air.
As we walk down a narrow strip between two warm-toned buildings, the smell gets stronger. Fresh. Slightly rancid. Briny.
Our first restaurant stop is Dodie's Cajun Diner At The Harbor, which serves heaps of seafood (at equally heaping prices). To be honest, my Jamaican upbringing, my mum's mouth-watering coastal crab curry, and my dad's juicy-to-perfection crawfish platters, are the main reasons I avoid ordering seafood at most restaurants. I get so excited each time, take my first bite, and then bam *insert anticlimactic moment here*.
Dodie's is decent (which, considering my standards, is a compliment) and laced with a good dose of Southern charm. If you aren't too hungry, order an appetizer (the fried green tomatoes are glorious) and a sugary yet delectable key-lime pie. Sit on the patio, relish the moment, and drink in the gorgeous views of Lake Ray Hubbard.
But Dodie's isn't the only restaurant at Rockwall Harbor.
El Portrillo De La Sandia
Upscale and mid-range, El Portrillo de la Sandia serves light Tex-Mex. Impeccable service. Smoky salsa. El Portrillo de la Sandia offers mouth-watering south of the border dishes. El Portrillo de la Sandia – the name smoothly rolls off the tongue. I want to say the words over and over again.
According to Google Translate, the phrase means "foals of watermelon" (which paints a whimsical and probably inaccurate picture). While my Spanish is rusty (assuming I remember any at all), El Portrillo de la Sandia refers to "a glass of watermelon" – the perfect title for an absolutely refreshing brunch spot.
Campisi's
Campisi's is a chain eatery offering oh-so-good takeout. This pizzera is all about thin-crust. Grab an order to go and walk towards the grassy lakeside lawn for your makeshift picnic.
Gloria's Restaurant
Gloria's offers riparian entertainment that would have easily been approved by Hyacinth Bucket. Gloria's stirs Latin-influenced elixirs in a posh setting by a lux water view. It's a Rockwall bucket (I apologize – Bouquet) list fine-dining spot.
Sideway's BBQ
Moist with a slight kick, the huge-portioned meat served at Sidway's BBQ is just a few steps away from making DFW headlines.
All The Sweets
Cold Stone Creamery. Rocky Mountain Chocolate. Twisty Treats. Rockwall Harbor knows its sweet-tooth audience. Ice cream, anyone?
Tips For Visiting Rockwall Harbor (For First-Timers)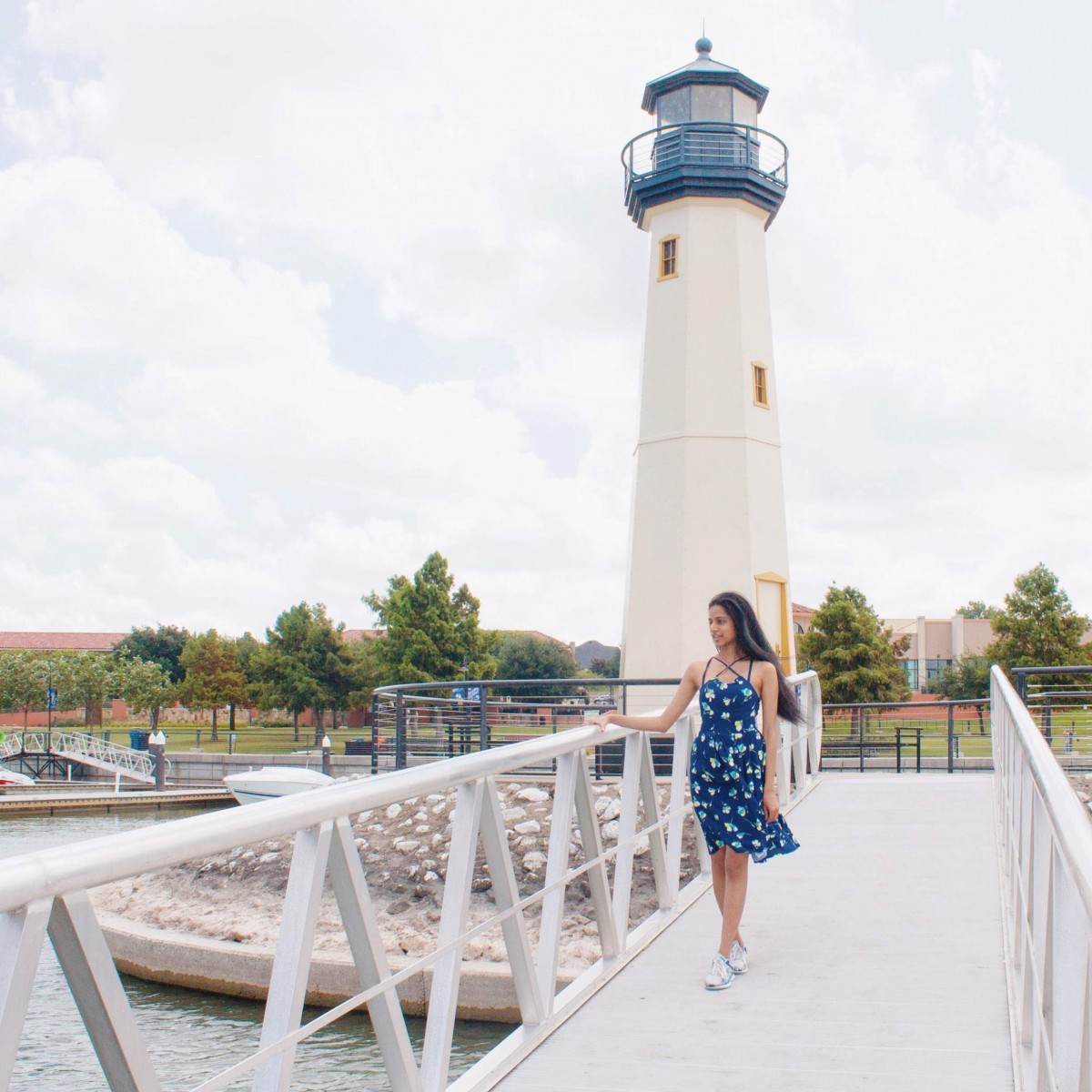 A quick side note before I dive into all the things to do here:
While Rockwall isn't a tourist location, the Harbor gets really crowded around evening time (it often feels like Captain America is making a special appearance and the entire world is swarming in to see him).
The best time to visit is Sunday morning (no surprise – this is Texas, after all)
A lot of the shops and restaurants claim to open around 11:00 but actually open much later. Skip Google summaries and directly check their websites for the correct timings.
Things To Do At The Harbor In Rockwall
Take A Stroll
At its heart, Rockwall Harbor is a walking area. We wind in and out of the complex, trotting down stairs leading into a dock. We loop around the trail – once, twice, thrice – and wander into the grass. The Harbor At Rockwall isn't very large but it's the perfect flat course for a light morning stroll.
Cruise The Waters
For special occasions (or if you're willing to splurge), tread the waters of Lake Ray Hubbard. My two favourite options? Harbor Lights Cruise and Sail With Scott. While they march to different beats and tempos, they both have an air of magic.
Listen To A Concert
It's Thursday night, just before sunset. A band is setting up on stage. Crowds start to swarm in. Kids. Teens. Couples. The weekly concerts are part of a free summer series and we wouldn't miss this for the world.
Travel Tip: There's always some event at Rockwall Harbor. Check the event schedule to see what's going on this week.
The music starts to play and for a brief second there is a hush. Then everyone starts swinging to the rhythm. Some nights don't end.
Did you enjoy this post on Rockwall Harbor? Have you ever been to the Harbor at Rockwall? Let me know in the comments below. I love hearing from you.