"Are you sure this is one of the most romantic things to do in Jackson?" you ask. You stuff your arms in your jacket pocket. Wind whips through a strip of boutiques and restaurants.
At night, shops blur, blending into the moonless sky. But even in the dark, Jackson's most romantic date night spots find a way to shine. Slow pulls of music and the faint smell of alcohol infuse bright, booze-tinted romance into a few local joints.
Jackson's evening scene is subtle. And even if you prefer big and bold, you'll fall head-over-heels in love with the nightlife. Sometimes, the quietest places speak the loudest.
I know, I know. When I normally write this series, I love showing you cliche, touristy attractions with a bit of spice. But post-Valentine's Day, I've had a heaping tub-full of kitsch (current status: in a self-induced chocolate coma) so I'm trading my swoony travel standards for something a little more offbeat.
And without further ado, here are the most romantic things to do in Jackson, Mississippi.
Grab A Late Night Dinner At Babalu
From the soul-satisfying digs to smooth, quick melodies, Babalu is classic Jackson with a Latin American twist.
Tables for two, low-lit ceilings, and a chatter that's more of a hum than a clang, Babalu is cozy, airy, and light. We're led to high-rise seats, facing a parking lot. Outside, there's a flock of girls twirling in matching, knee-length dresses. Sheer. Pink. It's, probably, a school dance night. Their dates whisk them inside, towards black-and-white clips projected onto a clear wall, towards larger tables (family-size), towards the heat of the music.
And then, we can't see them anymore. But what I can see (and I have no objections about this) is a large, trim blackened salmon on the table in front of us. With thick, cheesy queso grits, balanced corn pico, and a soft brushstroke of tangy glaze, the fish is as Southern as it is Cuban – soft and delicate but strong in taste.
Babalu: 622 Duling Ave, Jackson, MS 39216, 11AM – 11PM
Sip Some Vodka At The Cathead Distillery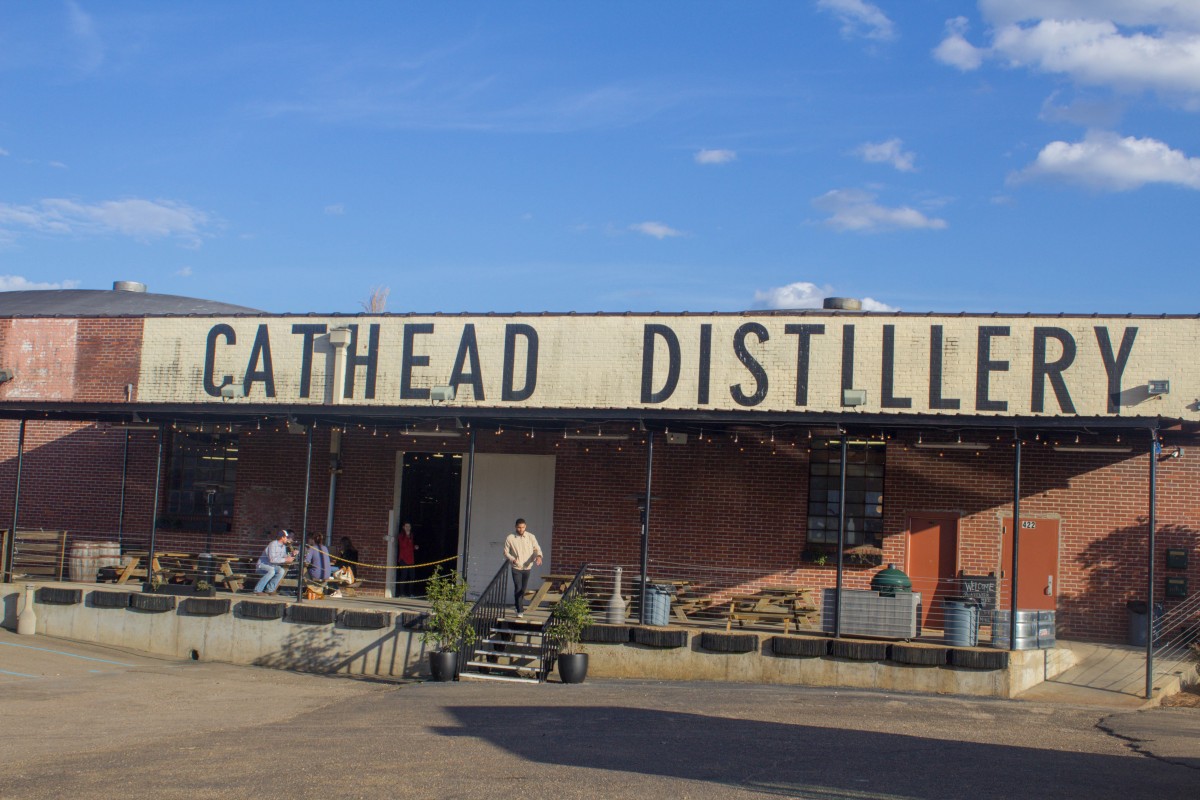 I love the vibe of Cathead Distillery. The open-air, rustic joint is locked in a rich history.
"It tastes like spring," you say, sampling some of the vodka. Cathead's known for its depth-of-flavor.
A little sleepy from the whirlwind Deep South drive, I decide to skip a taste (what I need right now is a coffee – a large cup of coffee). But I can easily picture our postcard-worthy Cathead date: a casual-dress night followed by an energetic tour of Mississippi's oldest distillery.
Cathead Distillery: 422 S Farish St, Jackson, MS 39201, 3PM – 7PM (Thursday through Saturday)
Attend A Book Signing At Lemuria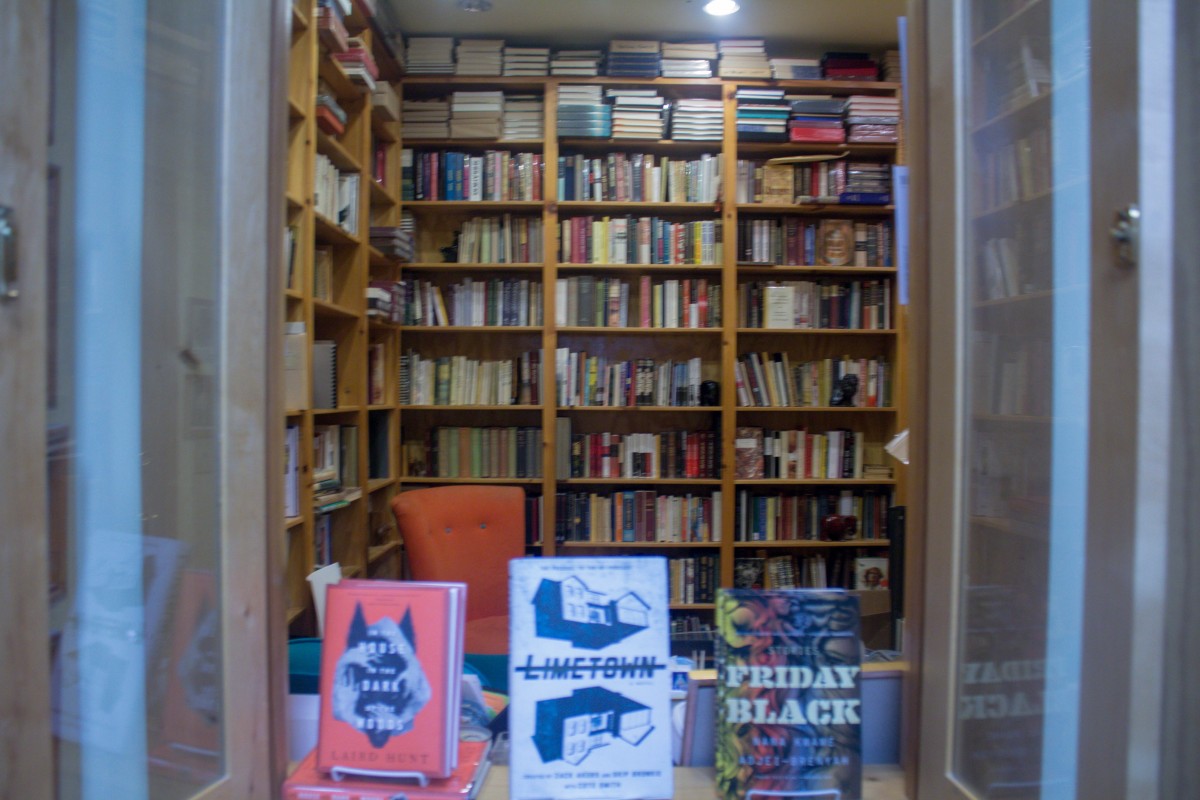 After grabbing a pick-me-up from Broadstreet Bakery, we head upstairs to an elegant, stately bookstore – Lemuria.
Lemuria was the highlight of my Jackson trip. You'll hear me say this, again and again and again on the blog (you've officially been forewarned), but I honestly didn't realize how much I missed boutique bookstores until I entered the book-filled hall.
I'll admit, a book signing may not sound like one of the most romantic things to do in Jackson, but the rush of anticipation, slow silent waits, and entertaining talks stirs a mix of emotions that I can't describe as anything but romantic.
Travel Tip: Discover upcoming author events here.
Lemuria: 4465 N Hwy 55, Jackson, MS 39206, 8AM – 7PM
Take A Slow Tour Of The Mississippi Museum Of Art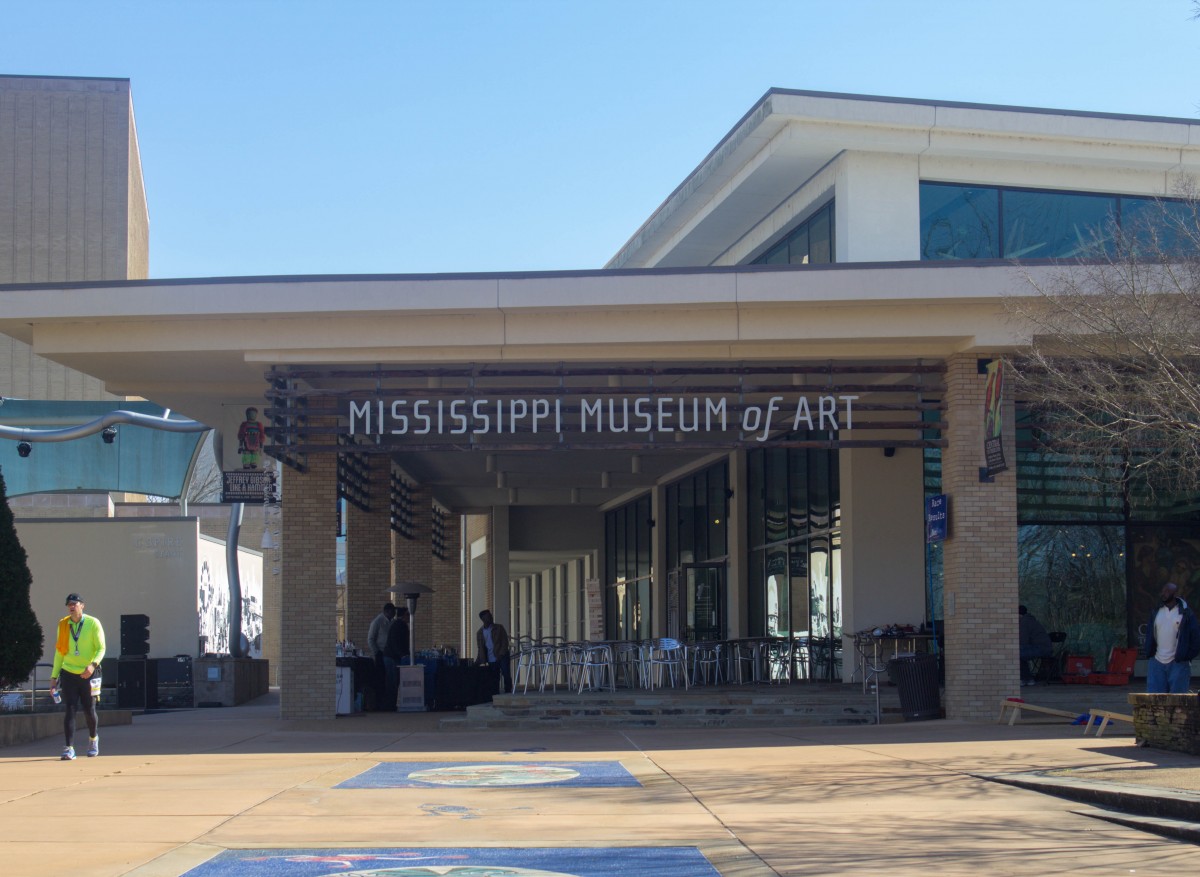 Last but certainly not least on this list of romantic things to do in Jackson is a unique trip to the Mississippi Museum of Art. While all the best museums in Jackson are fair play for a brunch date, the Mississippi Museum of Art is a tangle of quirky and moving.
It's the kind of museum that favors and honors regional artists, that carries pieces that hold the weight of a hundred different stories, that forces you to think and unfold and unravel.
It's the kind of museum that I absolutely love.
The first time I went to the Mississippi Museum of Art, I wandered in tune to Jackson's Indie Music Week Party, a silent disco that pairs art and music. As I strolled through Jeffrey Gibson's Like A Hammer exhibit, I felt the beats rumble in my ears, thundering through anthems of free expression. For a few moments, I forgot how ridiculous I felt, pacing the empty museum floors with hippopotamus-sized, glowing green headphones. Of course, the fashion blogger in me remembered, nagged, and screamed. But there was something empowering and uplifting about listening to pre-made tracks that fell in line with the artwork.
And now, when we're taking a music-free tour, I can still feel the rhythm of the pieces. Each one sings a different song. Each one plays a different instrument. But all of them croon Jackson, Mississippi.
Mississippi Museum of Art: 380 S Lamar St, Jackson, MS 39201, 10AM – 5PM
Did you enjoy this post on the most romantic things to do in Jackson, Mississippi? Let me know in the comments below what your favorite date idea was? As always, I love hearing from you.
Disclaimer: My trip to Jackson was sponsored by VisitJackson but all thoughts and opinions and articles are my own.