Before I fall in love with all the romantic things to do in Memphis, I want to feel my heart beat to a bluesy rhythm, pop my foot at the sight of smoky hot barbecued ribs, and dance to the sappy lyrics of an Elvis song.
A boozy Southern city, drunk in culture and history, Memphis is a cocktail blend of rock n' roll, blues, and soul. Add a shot of old-town charm and we have a mix that needs to be taken in slowly, stirred not shaken (sorry, James Bond).
Memphis has what I crave in every big Southern city – large-portioned comfort food, a thriving culture of arts, and of course, chatty locals.
So grab a seat, order a drink, and let's take a look at what's on the Memphis date ideas menu.
P.S. Even if you're single, you'll enjoy all of these romantic things to do in Memphis. Trust me, during my first trip here, I was in a hypothetical relationship with William Darcy.
Watch The Peabody Ducks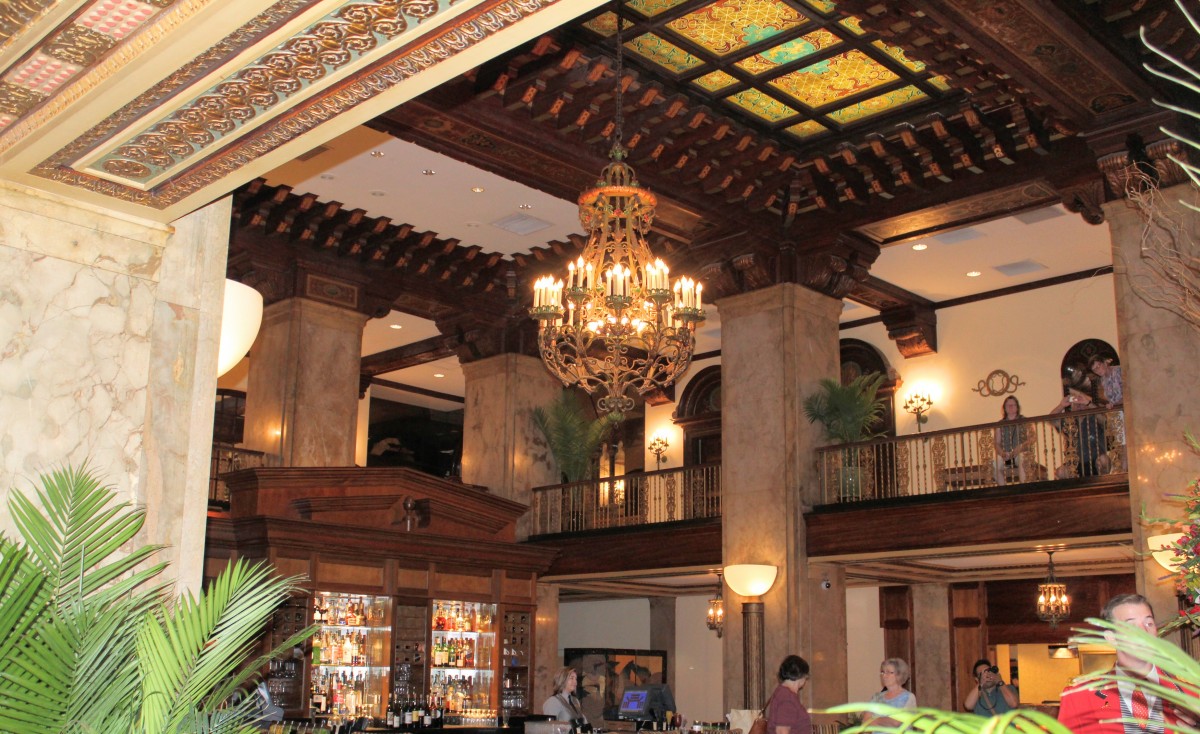 For our appetizer, we order a short trip to the Peabody Hotel, a lap of luxury wrapped in deep, wooden, earthy tones. In the morning, the hotel is quiet. Soft piano music plays as a few guests flit in and out.
We grab a seat by the bar. Lost in conversation, we don't notice the tourists streaming in. Kids line along a bright red carpet leading out from the fountain.
We glance over.
"What's going on?" you ask.
At 11:00 AM and 5:00 PM, the Peabody ducks march from their rooftop mansion downstairs, led in a line by their duckmaster.
The duck march is cute, insanely adorable, and easily one of the most romantic things to do in Memphis.
Peabody Duck March Tips:
Where To Sit? Grab a seat at the mezzanine, the bar, or one of the fountain-side lounge chairs for the best views.
When To Arrive? Get to the hotel by 10 AM or 4PM. Most of the people arrive in hoards at 10:30 or 4:30.
What To Eat? Anything but duck. Just kidding! They actually don't have duck on the menu. In fact, the Peabody's eatery is the only French restaurant in the world that doesn't serve duck.
Stroll Through Beale Street
Now, for the main course – Beale Street. A sprawling pub and club crawl, Beale Street is the most popular tourist attraction in Memphis.
At night, Beale Street turns from a quiet cobblestoned path into a party gateway. Lit up by neon lights, a cacophony of sounds, and couples donned in glitzy club outfits, Beale Street hits the traditional definition of nightlife.
Limited to a 21 plus crowd post 9PM, this vibrant hotspot offers mostly adult entertainment after dark. So as an introverted bookworm who prefers to spend the night sleeping in a hotel room, I'm opting for us to stroll through Beale Street pre-sunset.
Favorite Beale Street Spots:
Orpheum Theatre: Catch a Broadway show, ballet, or PG film.
Memphis Music: Wander through an old-fashioned record store.
BB Kings Blues & Grill: Grab a late weekend lunch and listen to some live music.
Tour Sun Studio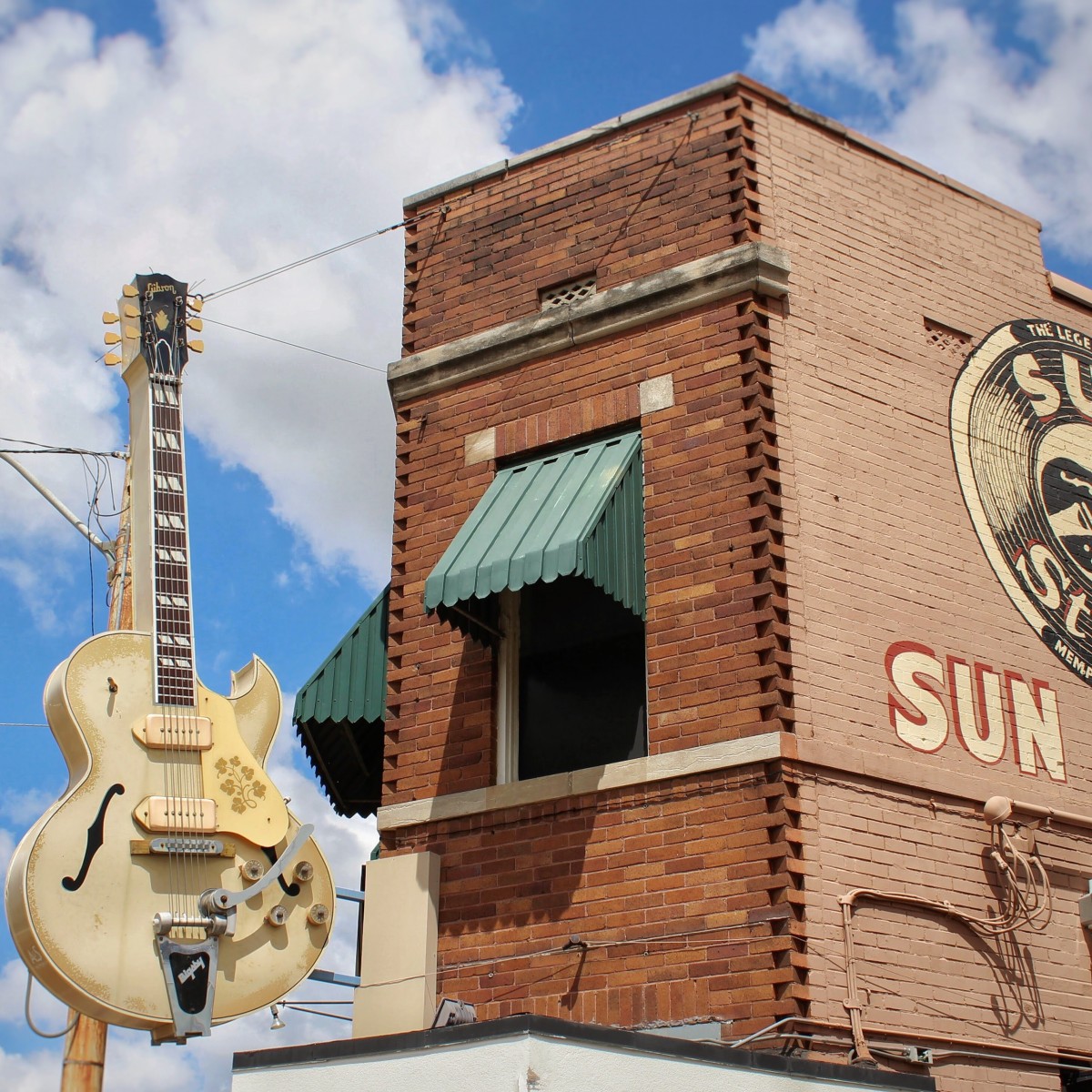 Next up on this list of romantic things to do in Memphis is a quick tour. Now, there are two popular tours in Memphis. The first is the Graceland Tour which guides you through Elvis' crazily huge mansion. The second tour is the Sun Studio Tour, a more historic take on an old recording house.
While both are incredible attractions, today, we'll be visiting Sun Studio. You see, Graceland is the second most visited house in the United States after the White House so naturally, the tours are larger and fast-paced. There's also a cemetery on the property and while the surrounding gardens are beautiful, small hints of sadness skirt the area.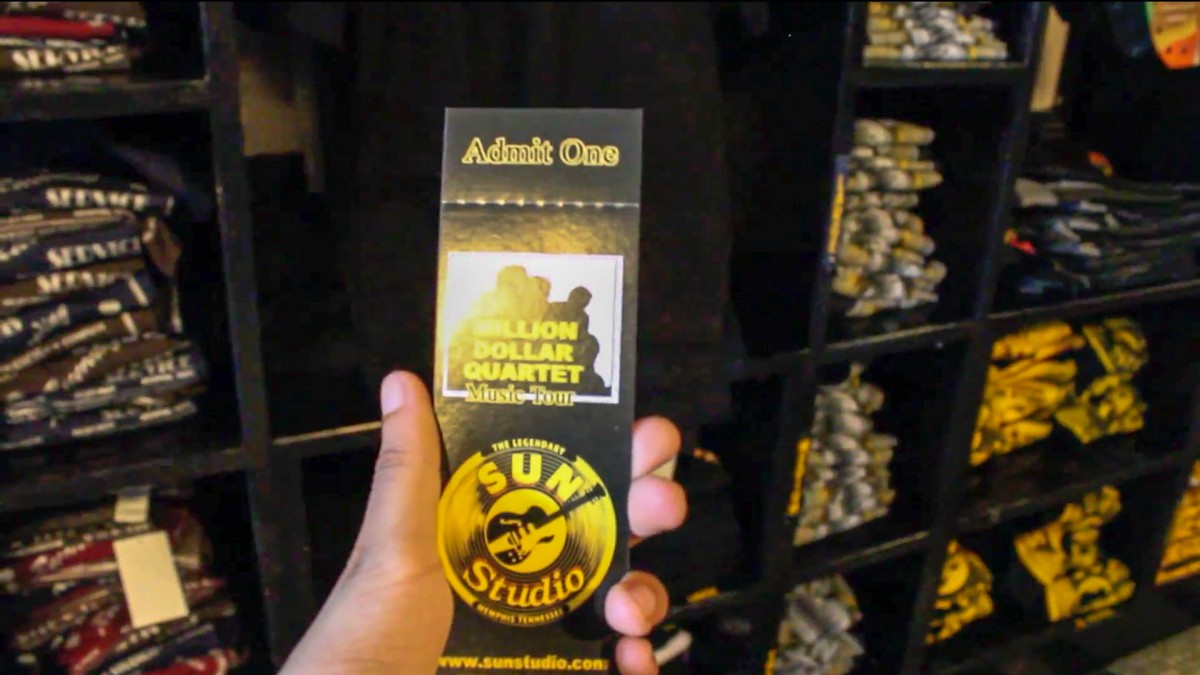 We arrive at Sun Studio, mid-day, in the sticky, Memphis heat. With shelves of kitschy merchandise, Sun Studio, at first glance, feels like a tourist trap. But the tour guides here are really talented and beautifully weave the story of the record company that gave birth to rock and roll.
Relax On A Riverboat Cruise
I've been wanting to take a riverboat cruise ever since binging the 1950s TV drama, Riverboat. What can I say? I'm an old soul.
Of all the romantic things to do in Memphis, I'll be honest, a 90-minute steamboat ride along the Mississippi River is the one I'm most excited about.
Riverboat Cruise Date Idea:
Bike along the Big River Crossing for the best views of the Mississippi River
Travel back in time at the Mississippi River Museum
Take in the Memphis sunset from a slow-rolling steamboat
Day Trip To Collierville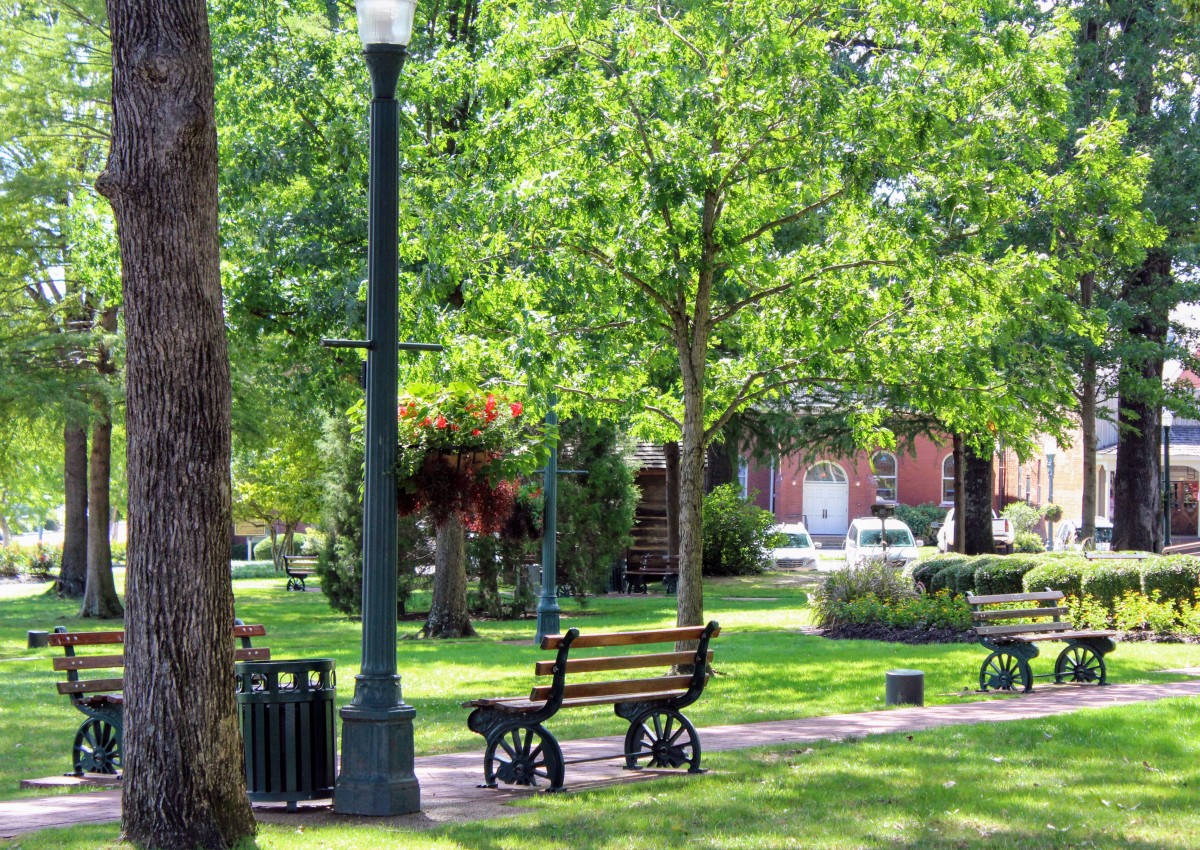 Collierville is our dessert, a sweet treat one hour away from Memphis.
The downtown square, a hub of restaurants, boutiques, and quirky attractions, is a picture-perfect date night city escape. Seriously, this place looks like the front cover of a Valentine's Day catalog.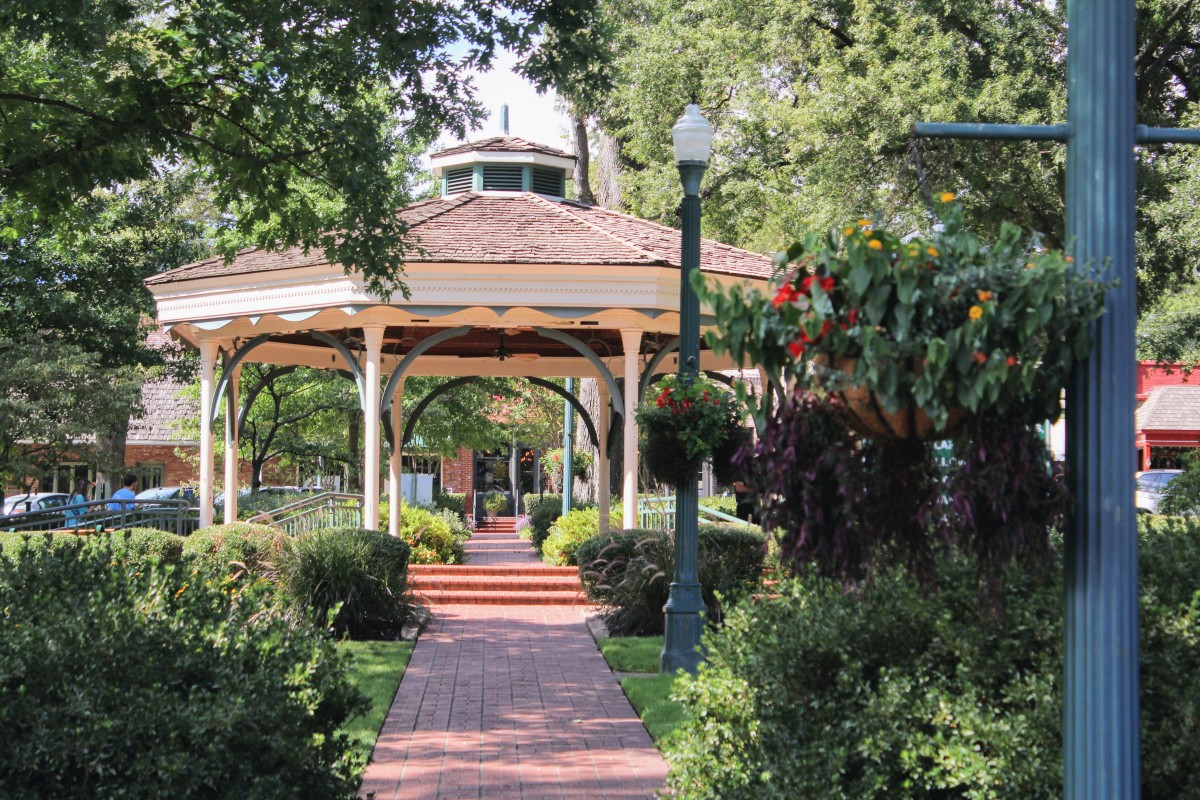 We wind through some of the shops, grab a coffee, and chat. Collierville, despite being a nearby Memphis suburb is filled with distant fairytale small town charm.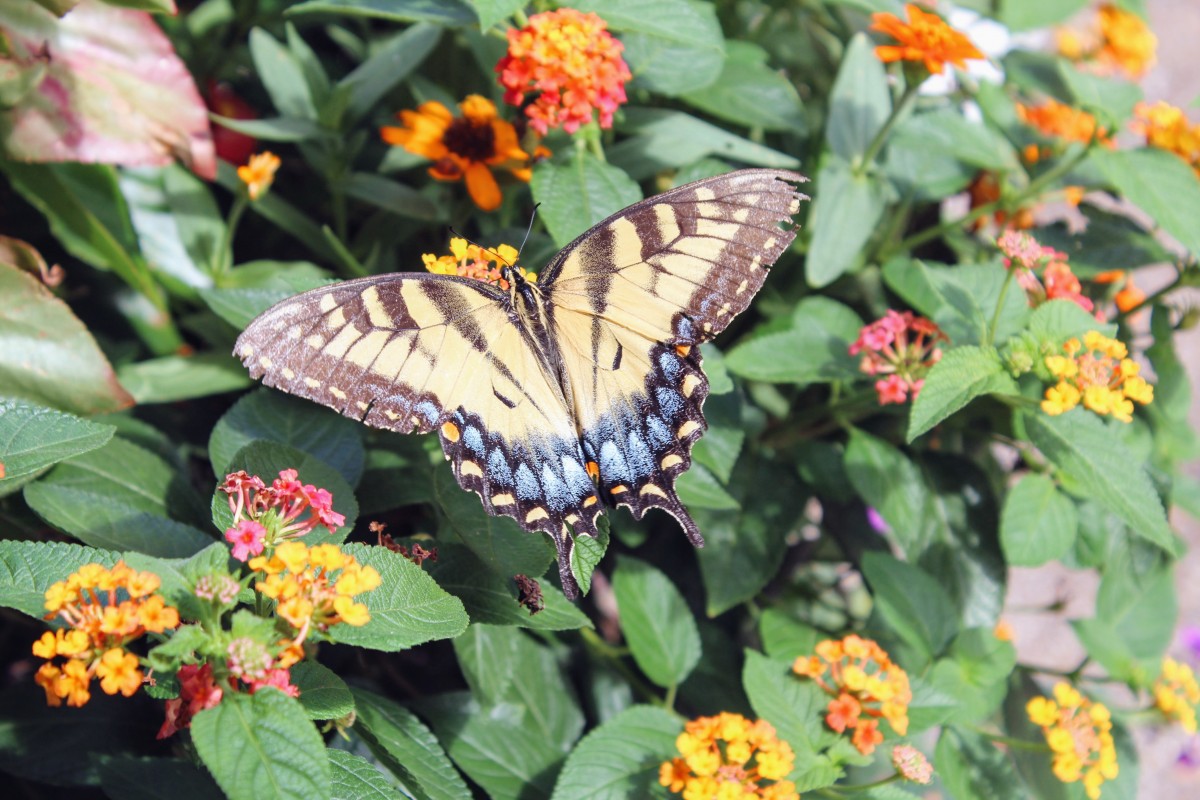 You pull out your phone and play a song. The voice is smooth and richly low. I smile.
Darling so it goes
I've listened to the beat of the blues while holding my heart in my hands.
Some things are meant to be
I've popped my foot to the taste of lip-smacking barbecue ribs.
Take my hand, take my whole life too
And now, I'm twirling in a gazebo (because no one is watching) to a classic Elvis song.
For I can't help falling in love with you
Dear Memphis, I'm in love with you.
Did you enjoy this list of romantic things to do in Memphis? Is there anything you would add to this list of romantic things to do in Memphis? Let me know in the comments below!