easy San Francisco packing list
As someone who grew up less than an hour away from San Francisco and has visited the city over 250 times for everything from day trips, overnight trips, weddings, work events, picnics, shopping, holiday events, bar-hopping, date nights and playing tour guide for out-of-town guests, I've got a great handle on how to pack for San Francisco and what essentials you need to bring for your San Francisco trip.
The key to packing for San Francisco is layering based on various temperatures. The weather in the morning will likely be different than it is by midday. And by evening, it will be chilly.
Layering allows you to be prepared for sudden changes in weather and temperature increases and dips. One example that comes to mind? The annual trip I make to San Francisco during the holidays. There's nothing like being bundled up on a freezing cold day in the streets of the city, only to head inside a department store and suddenly feel like you're suffocating because the heat's been cranked up and you're struggling to tear off your jacket as fast as humanly possible.
Here are my recommendations for a (Bay Area resident approved) San Francisco packing list. Feel free to add on anything you want or remove anything from this list to adapt your travel needs.
Disclosure: Heads up, this post contains some affiliate links, which means Passport To Eden may get a commission if you make a purchase. Don't feel pressured to buy anything. We still love that you're here, reading our content. To find out more, you can read our full affiliate disclosure right here.
San Francisco Packing List Essentials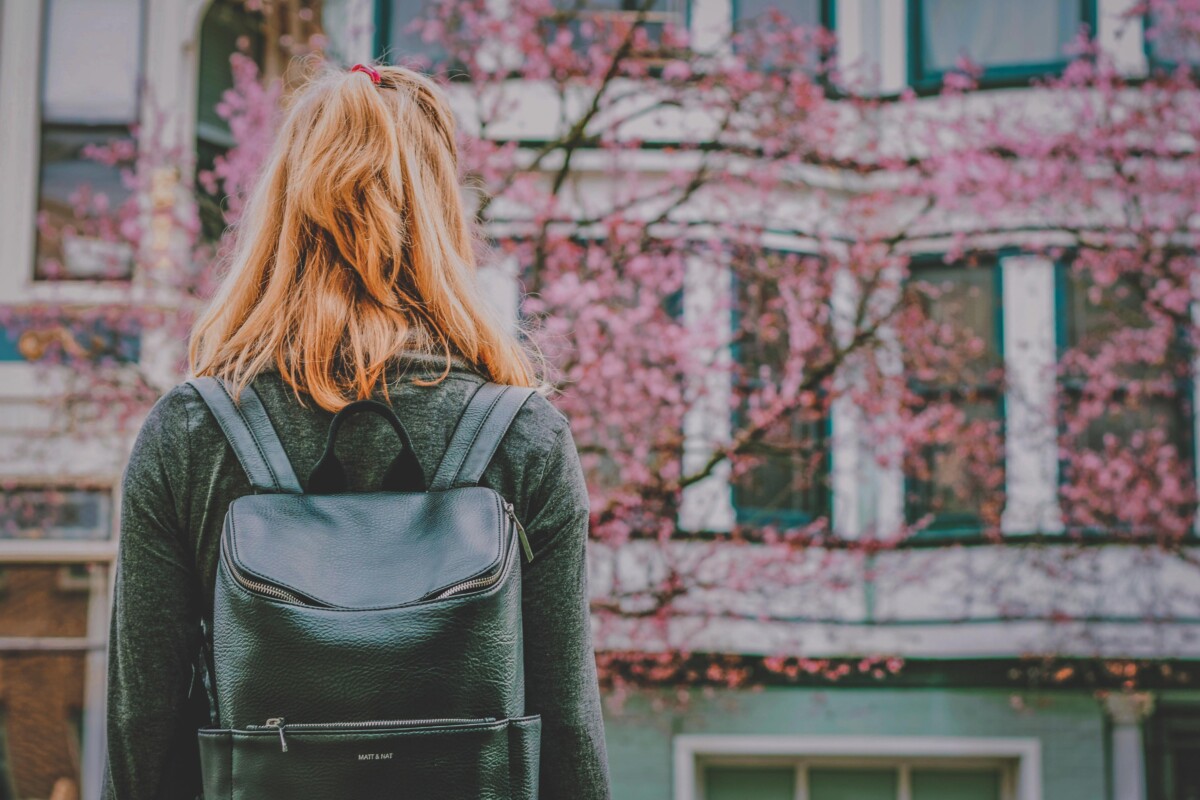 Ice Chest: if you're trying to pack light, skip this. However, I usually bring one for most day-long or overnight stays (unless traveling by plane). I usually don't pack ice unless it's a day trip as you can get ice from your hotel. We usually include bottles of waters, a soda or two, and a mix of snacks like granola and nuts and either some candy or chips so that we have something to nibble on throughout the day.
Chapstick, Sunscreen and Eyedrops: Eyedrops may sound like a weird combination with the other two items, but my eyes are often battered when greeted by cold and wind (

Editor's Note

: also Karl The Fog), so I like to refresh them with a drop during the late afternoon after a day outside, before getting ready to head out for dinner. Chapstick keeps my lips moist throughout the day, and since I am allergic to the sun (even when there's no sun shining in the city), I'm still susceptible to burning, so a 30 or 50 SPF sunscreen is a must for me.
Toiletries: I tend to overpack toiletries so it's a constant struggle to always improve in this area. If staying overnight, your hotel should supply the basics, but I always like to bring my own toothpaste, toothbrush, Q-tips, band-aids (I am a clumsy person), razors, and nail polish, because I am THAT person who always runs out of time to give myself a manicure/pedicure before I head out for an adventure. Too many times I have had to make a trip to Sephora to purchase a bottle of nail polish that I have a million of at home. A small cosmetics bag (

Editor's Note:

this is the one we recommend) completes this list with lipstick, foundation, eyeshadow, and eyeliner.
Packing All The Outfits: What To Wear In San Francisco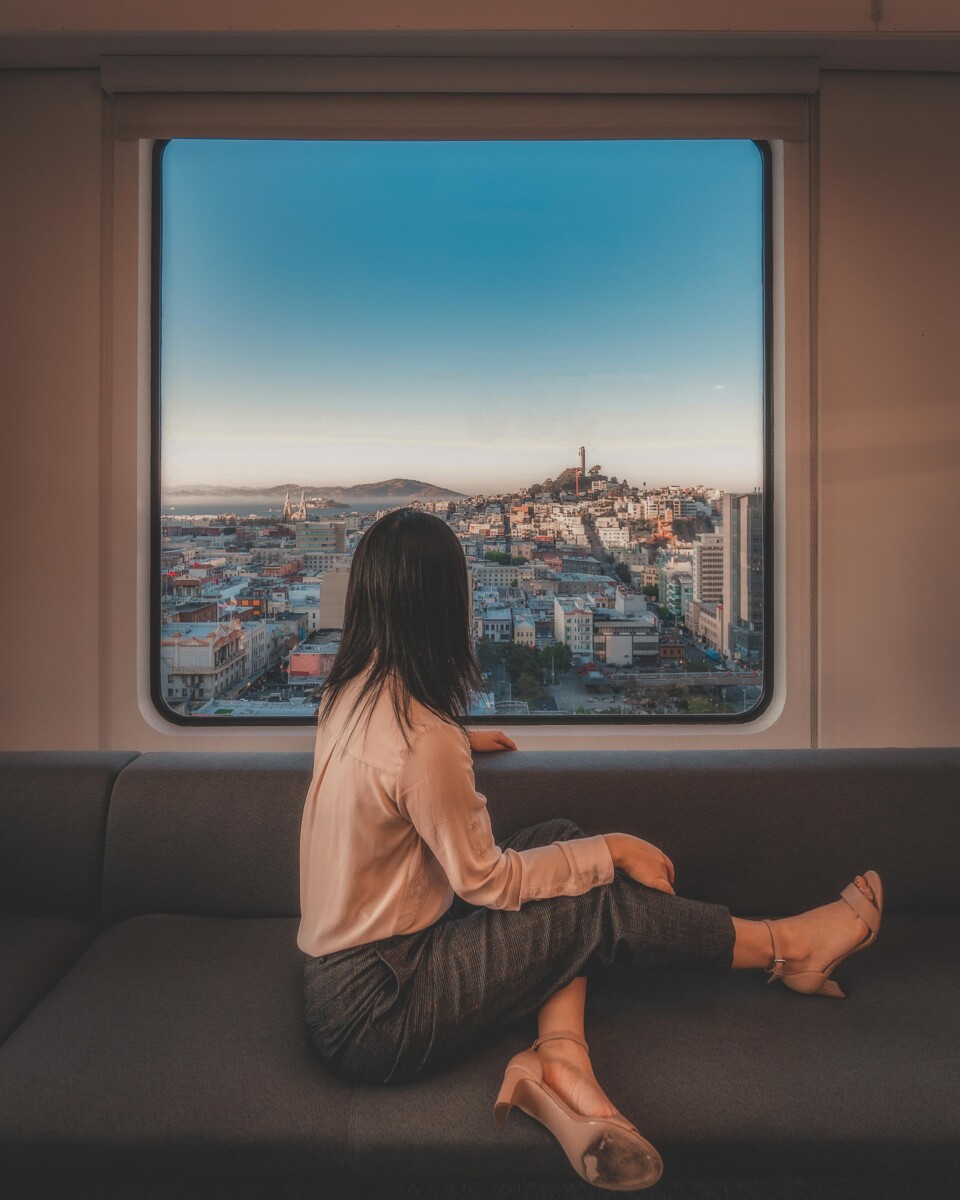 Warm Jacket: The type of jacket for me depends on whether there is rain in the forecast. If rain is expected, I'd opt for one of my black puffer jackets as they are both lined with insulation to keep me warm and can handle water. If I don't anticipate rain, I'd go for a fabric long black jacket which is fashionable and will still protect me from the cold.
Sweater Dress: During the winter months I am almost guaranteed to pack at least one sweater dress in lieu of a sweater that I can wear with either a pair of tights and tall boots, or if it's forecasted to be very cold, I'll wear it with black leggings.
Leggings: Most of my leggings are black so they are pretty interchangeable. During summer, I bring thinner ones, and during colder seasons, I bring a thicker pair, which I can wear with anything from a sweater dress mentioned above or with a variety of cute blouses.
Jeans: Only one pair, and it's usually my favorite pair, dark rinse that can be paired with any shoe options I bring.
Blouses: I usually bring neutral colors so I can mix and match, so a couple of cute black, grey or brown tops work for me that complement either jeans or leggings, and I can throw my jacket over.
Comfortable Shoes: Comfortable shoes are a must, but what kind partially depends on what your plan is in San Francisco (

Editor's Note:

this is the only pair of shoes I use while traveling). I personally would bring two to three pairs – a pair of Converse for all the walking I know I'll be doing; a pair of flat boots that I know are comfortable so I can feel cute when I am wearing dressier clothing, and a pair of ballet flats (I can't wear heels) for short-term walking (a quick walk to dinner or the theater, not meant for all-day sight-seeing).
Gloves or Mittens: The only ones I ever wear are my black Kate Spade mittens my fiancé gifted me for Christmas several years ago. Bonus that they have the 'tech tips' which means you can text while you are wearing them.
Umbrella: Nothing worse than spending time styling my hair to be caught in a rainstorm with no umbrella. Enough said.
Sunglasses: Due to eye sensitivity, even on non-sunny days I always have a pair with me.
Tights/Socks: As I mentioned above, I like to pair black tights with dresses in almost any season. I wear thick ones, so one pair works for me. A pair of socks is for the hotel room/and or paired with my Converse.
San Francisco Packing List Style Tip: If there's any destination across America where anything goes when it comes to what to wear, I'd say that San Francisco is guaranteed to be in the top five. Part of that comes from the multitude of neighborhoods located in the 'City By The Bay.' Each community has its own style. For example, you might see more subdued colors like blacks and browns and a more vintage and gothic style if visiting the Haight Ashbury district, whereas there may be more an emphasis on boho dresses, floral blouses and stiletto heels if shopping in the downtown or Union Square area.
What To Pack For San Francisco: Miscellaneous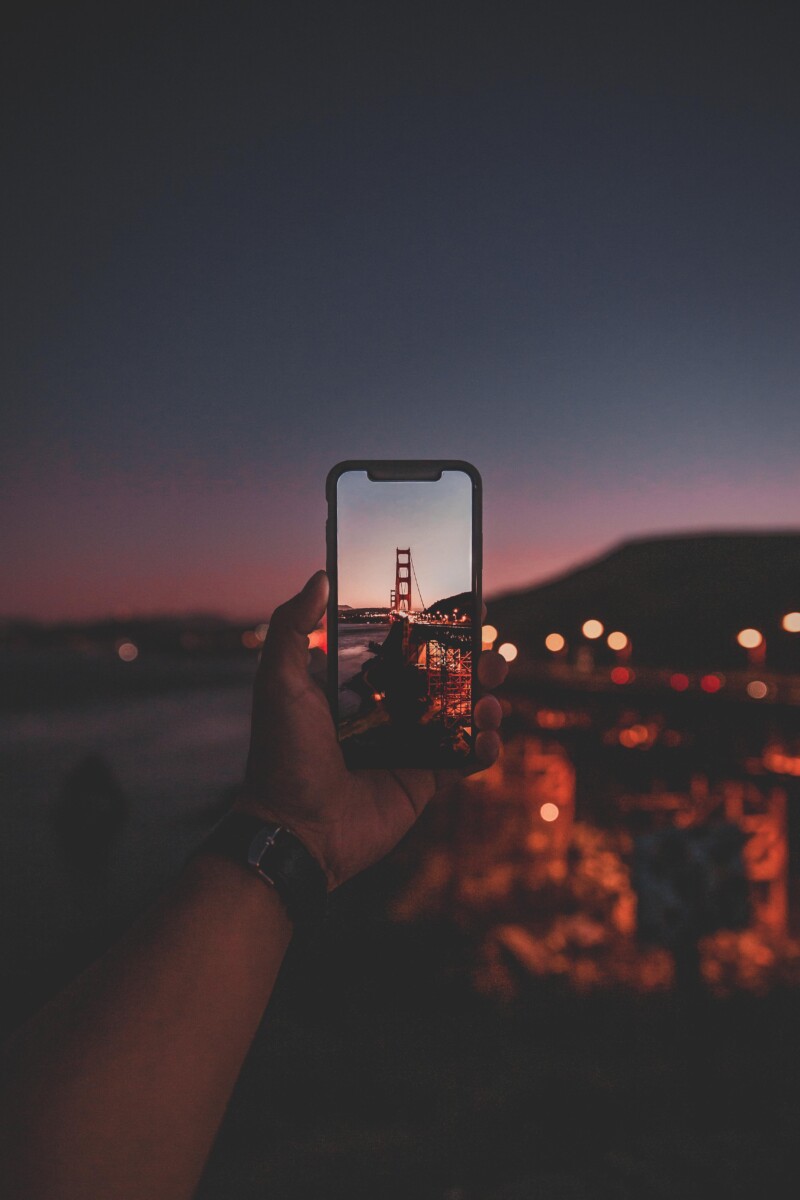 Tech Essentials: Usually I'm an under-packer in this category unless leaving for an international trip. In this case, I would only be bringing my iPhone 12, several charging blocks and cables, earbuds and a battery port.
Camera: The one addition I sometimes like to bring with me for multi-day stays is my blue Fujifilm Instax mini camera with an extra pack of film and batteries. I love the vintage feel and the instant gratification of printing photos on the spot. It's also a creative project to tackle when I get home as I work to display them and make cutouts on cute paper which looks unique because of their small size.
Apps To Download: Yelp (I always use Yelp when I am travelling to help me look up restaurants, bars, museums), Google Maps (chances are you already have this app on your phone), Uber (probably the most useful app on my list – I almost always take at least one Uber in the city because I walk pretty far and sometimes don't feel like walking all the way back – especially if you have an uphill walk in either direction, a very common thing in San Francisco), GetYourGuide (if you're a planner, this app is most useful before your trip. But its still pretty handy once you've arrived, especially if you are staying multiple days and only have the first part of your trip planned. From Golden Gate Bay Cruises to Alcatraz tickets, this app if nothing else can give you plenty of activity ideas and also act as a vendor for popular San Francisco attractions).

Did you enjoy this San Francisco packing list? Would you pack differently for San Francisco? Let us know in the comments below! As always, we love hearing from you.