Santa Ynez Valley travel guide
I made a mistake in Santa Ynez Valley, a big, unforgivable, regrettable mistake that every traveler hopes they'll never make. I assumed.
When I saw the signs "as seen on Sideways" and "of Sideways fame" along Santa Ynez Valley's main thoroughfares, I assumed that Sideways was a quirky, local event. When I checked into Sideways Inn and was told about Sideways wineries, I assumed that Sideways was a person, a last name perhaps (people are always naming things after people, after all).
But it was only on a small farm, out in the backroads of Santa Ynez Valley, that I came to understand the gravity of my mistake. I asked, "What's Sideways?" with a too-naive, too-casual tone. And the cocked necks, alarmed-eyes, mouths-agape responses told me one thing: I should know this already.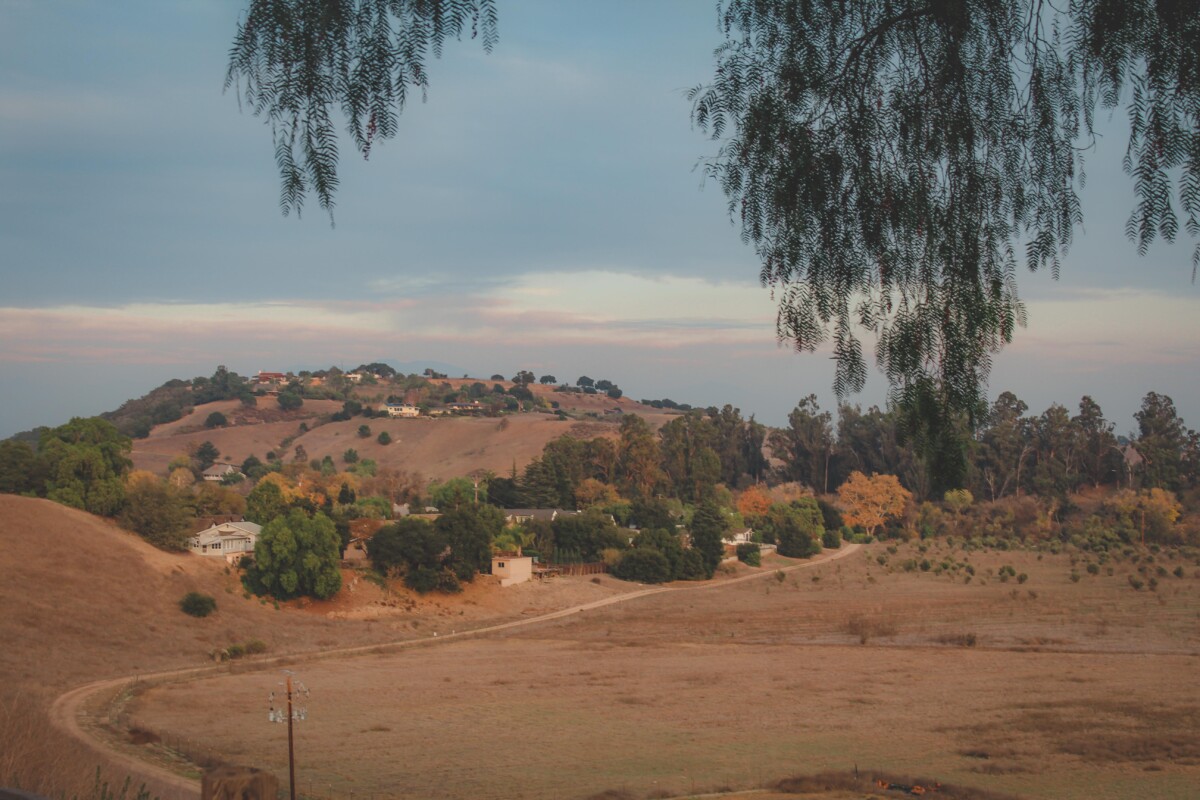 "Wait, you're not here from Sideways," they exclaimed. "Then, why are you here?"
I would like to point out that these answers did not, in any way, inform me about what Sideways was (a night of Googling and YouTube watching did). But they did quickly shatter any illusions I had that I'd stumbled upon a hidden gem (and throw me into a temporary existential crisis because yes, Anshula, why are you here?).
Sideways is everything to Santa Ynez Valley; Sideways shot this area to fame. This movie is what brought the first hoards of tourists to Santa Ynez Valley and continues to bring tourists to this day.
Lesson learned: watching Sideways is an absolute prerequisite for visiting Santa Ynez Valley (skip Of Mice And Men, stream this instead).
Disclosure: Heads up, this post contains some affiliate links, which means I may get a commission if you make a purchase. Don't feel pressured to buy anything. I still love that you're here, reading my content (side note: I'd probably suggest getting a coffee or tea first though because my blog posts tend to be long). To find out more, you can read our full affiliate disclosure right here.
Santa Ynez Valley Travel Guide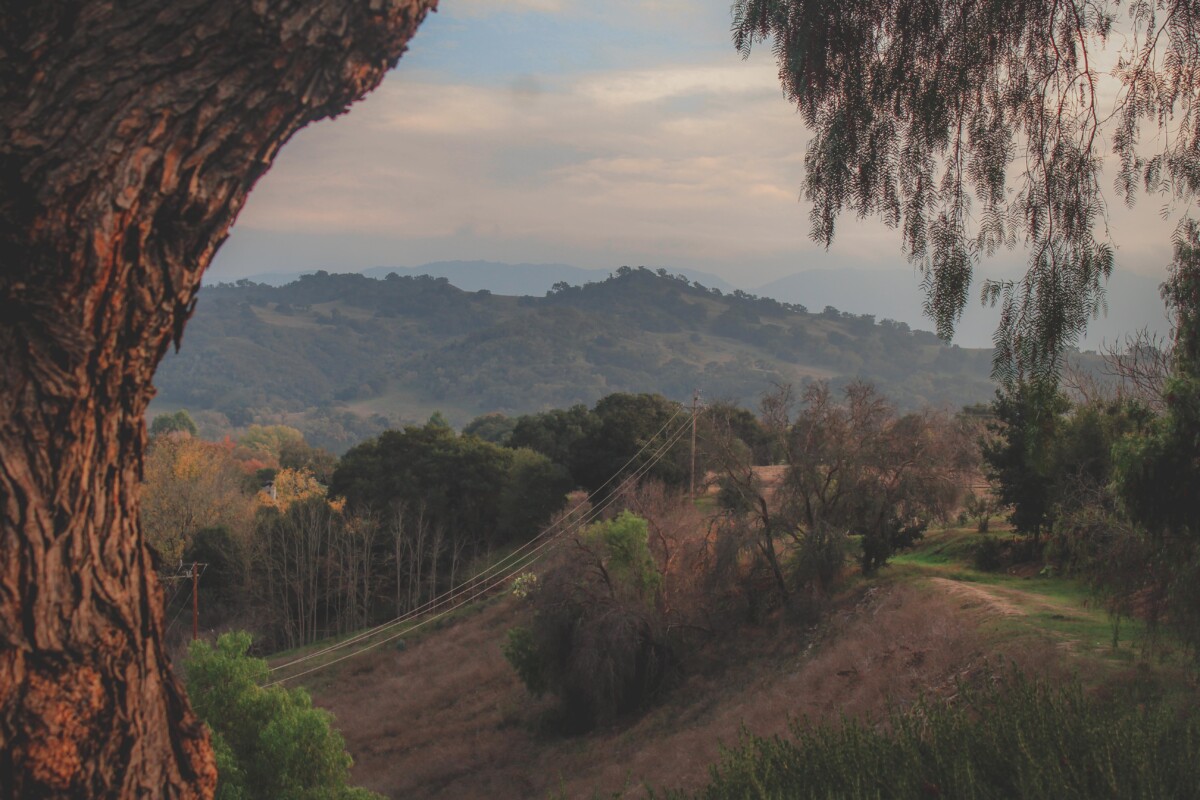 About
Wedged between the Santa Ynez and San Rafael Mountains, Santa Ynez Valley is a charming, rolling landscape stamped with picturesque vineyards, splays of cacti, and groves of trees. The population is small. Roughly 20,000 residents are spread out across quaint towns that comprise the valley: Ballard, Buellton, Los Alamos, Los Olivos, Santa Ynez, and Solvang.
The valley itself is just a short drive to the coast, so the climate feels distinctly Mediterranean. It's a good year-round destination, lusciously green in spring and vibrantly red in fall. Summer (though it gets hot) is the best time to join a winery tour, and winter (barring Christmas week) yields off-season prices.
How To Get There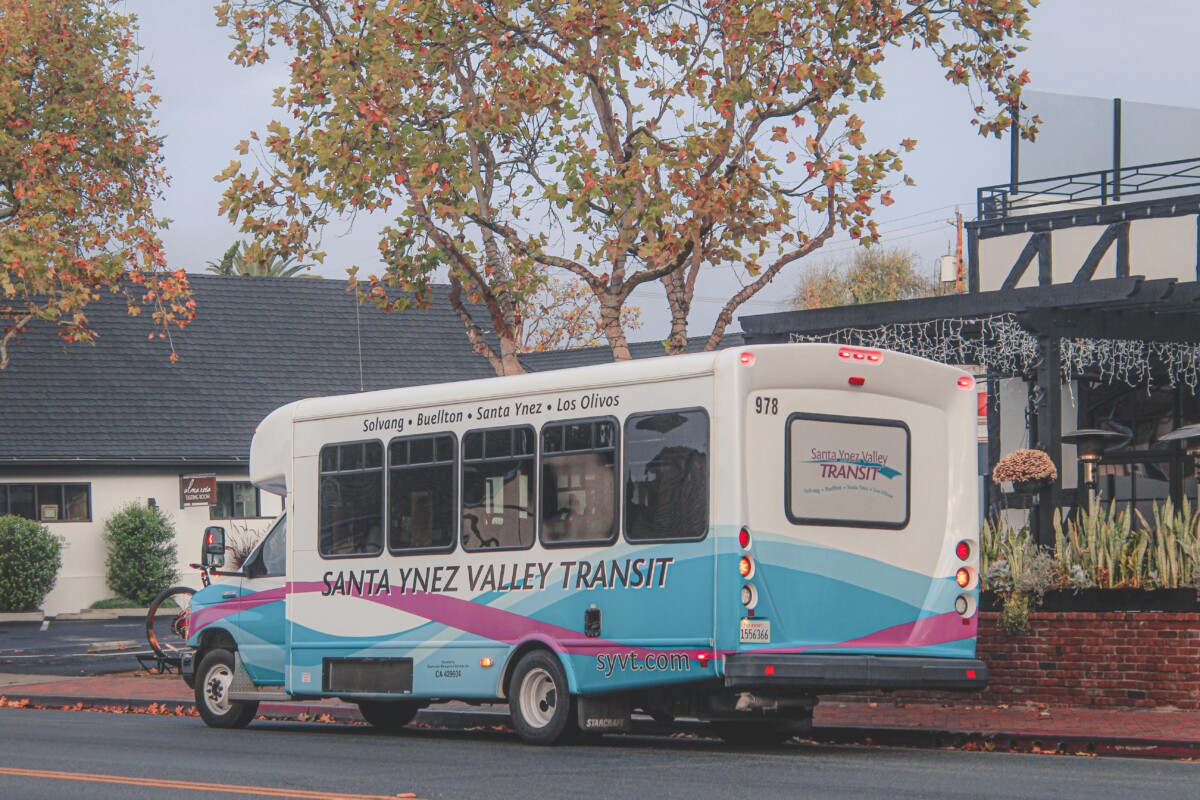 Santa Barbara County boasts close to 300 wineries, over a hundred of which reside in Santa Ynez Valley. Needless to say, Santa Ynez Valley is a place of wineries, lots of wineries, so wine tours are common. Most valley-goers opt for a guided tour. They're usually a day long (seven to eight hours), provide shuttle transport, and are packed with information. Go on a weekday if you can (as locally-sourced lunches are more readily available then).
Some of the tours I'd recommend are this all-inclusive wine tasting tour; this cupcake and wine tour; and this locally-operated wine country tour. You can also opt to pedal across Santa Ynez Valley's scenic, gently sloping landscape via a cycling tour.
And if you want to turn your trip into a DIY adventure, just grab a rental car and head out with a friend (tip: be sure to settle the designated driver debate beforehand). Or opt for Uber (regardless, skip the local transit system – it's an unreliable, fixed-route bus transport service).
Where To Eat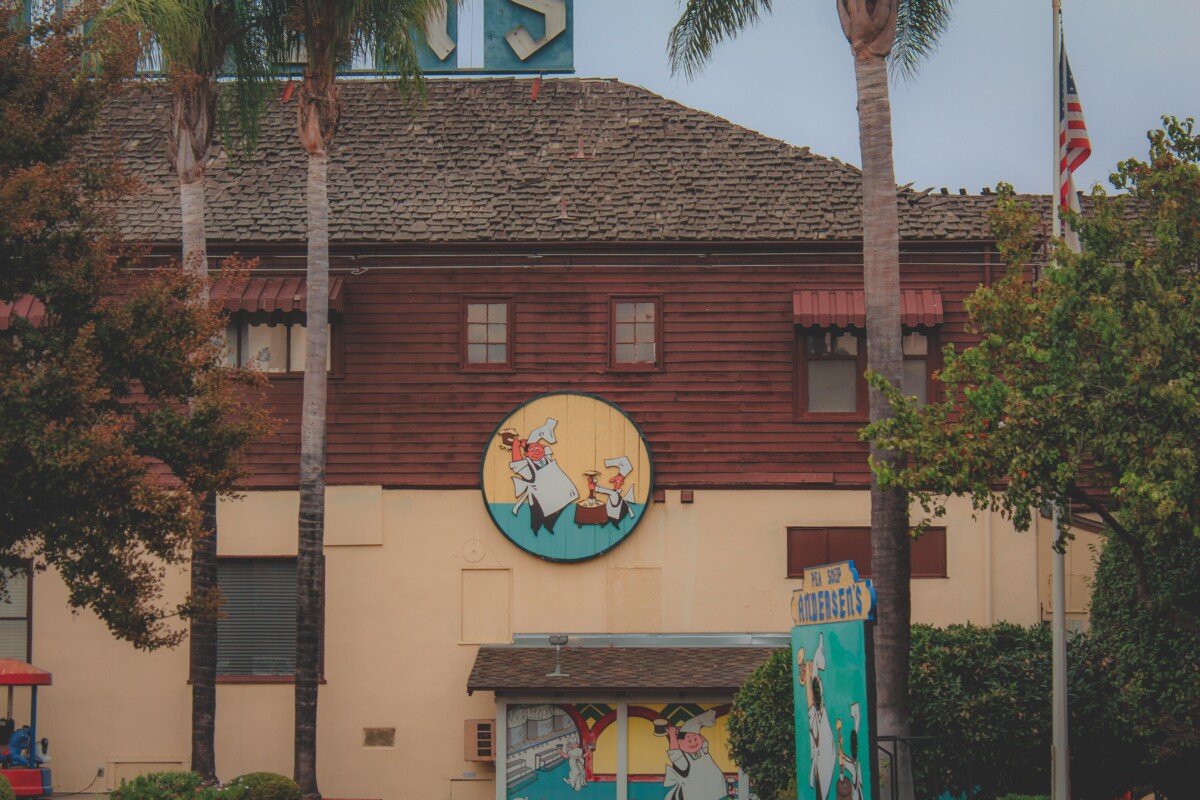 There's more to Santa Ynez Valley's flavor profile than the fruity, spiced, oaky notes of its wine scene. This is a place of fine food and first-rate food. Here's how to make the most of your getaway.
If you're driving in from Santa Barbara, plan for lunch at Cold Spring Tavern. This along-the-route, historic, plant-draped, log-cabin bar is worth making reservations for. Whilst in the valley, splurge on Bell's, a Michelin Guide Los Alamos-based brasserie with a sumptuous menu (book reservations here). Note that the team behind Bell's, Daisy and Greg Ryan, are also co-owners of Bar Le Côte, a Los Olivos seafood stop that will hook you in with their oysters (side note: save room for their ridiculously moist olive oil cake).
For cheaper eats, head to Pea Soup Andersens, home of some of the smoothest split pea soup in Santa Barbara County (it looks like gunk in a bowl, but tastes utterly delicious). Pick up a morning coffee from Lefty's (this is one of the best places in Santa Ynez Valley to spend a day working out of). And for a hearty breakfast, check out Bob's Well Bread, which now has two locations in Santa Ynez Valley (get the Egg In A Frame #2. no excuses, unless you're vegan or need to eat gluten-free).
P.S. Here are twelve more restaurants in Santa Ynez Valley to try.
Where To Stay
The shortlist? Hotel Ynez, Fess Parker Wine Country Inn, and Mirabelle Inn.
Is Santa Ynez Valley Worth Visiting?
Yes, Santa Ynez Valley is the perfect weekend escape from high-energy cities like Los Angeles. You could easily spend two to four days here just resting, relaxing, and recuperating from the stress of hustle culture.
Things To Do In Santa Ynez Valley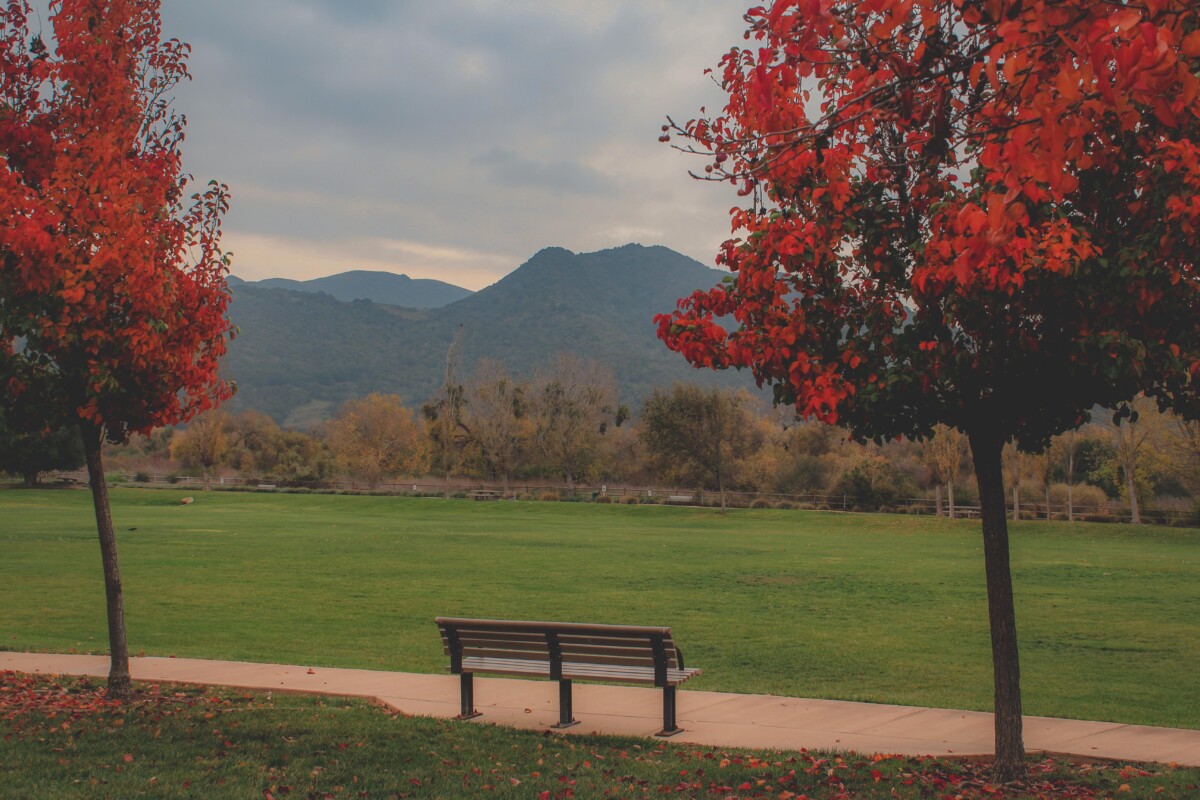 Take Santa Ynez Valley in slowly. I mean it. Part of Santa Ynez Valley's charm is in its laid-backness. There's a lot to do, yes, but don't overload yourself. Don't try to see it all. In fact, I'm not even going to give you a long list of things to do in Santa Ynez Valley (and y'all know how much I love giant lists). Instead, here are five simple ways to enjoy Santa Ynez Valley.
Visit Santa Ynez Valley Botanic Garden
First things first, stretch your legs at Santa Ynez Valley Botanic Garden, a scenic, meadowy, tree-hugged tract in Buellton. The garden is situated within River View Park, a sweeping mountain-facing expanse best explored in the springtime, when poppies pepper its gentle pathways. Read the signs. Learn about The Chumash Tribe and River Valley habitat. Swap a book at the little free library. But most importantly, just stroll – casually, lightly, slowly.
Visit The Wineries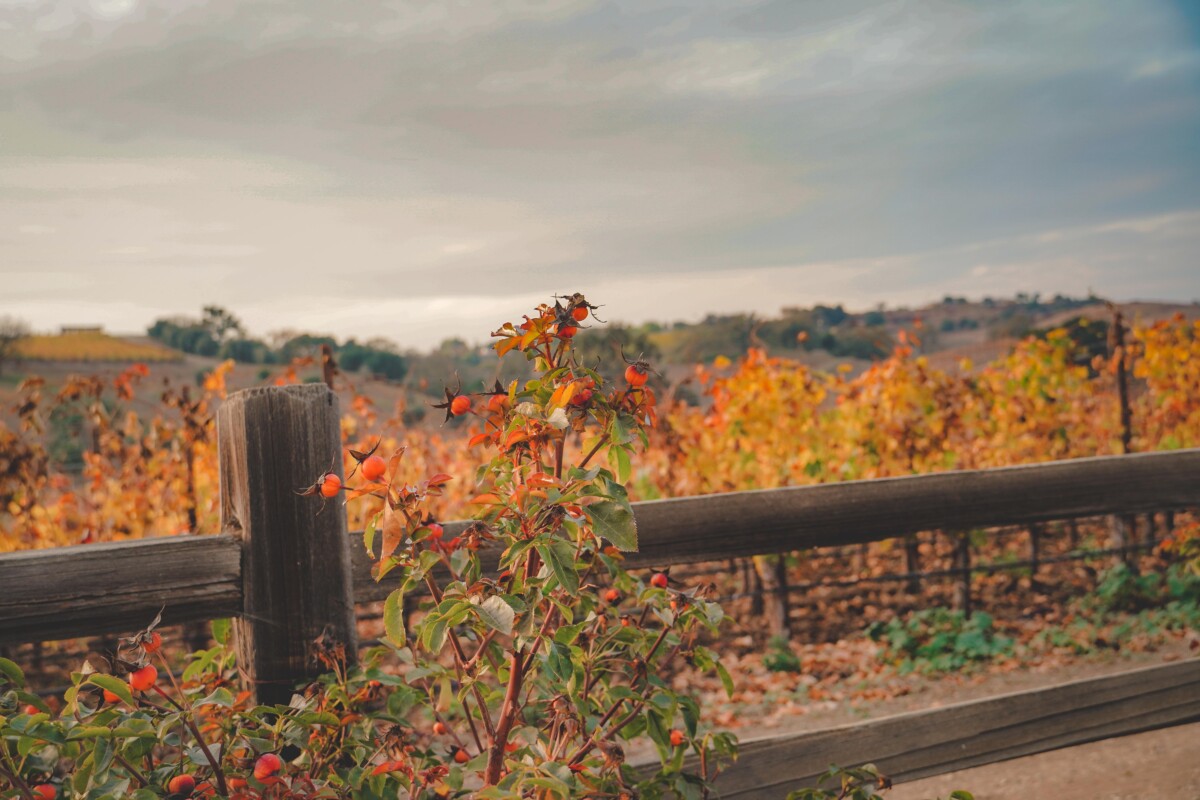 When in wine country, visit the wineries (hint: this is what Sideways will make you feel compelled to do).
Travel Tip: Reservations are a must for Santa Ynez Valley wineries. No matter where you choose to go, call at least a week in advance.
Sunstone Winery is housed by a beautiful, stone-walled villa; its Provençal landscape is so otherworldly, you'll forget you're just three hours away from L.A. Rusack Vineyards is transportive too; its large redwood deck faces an Umbria-esque slope of land (side note: ask for a white wine, it's what they make best). McKinney Family Vineyards caters to a boutique-loving crowd, offering passionately-led property tours and heavenly tastings (you also get to meet goats – need I say more?). Asian-owned Brave & Maiden Estate keeps its tasting appointments intimate as well, crafting and sharing personalized, wine-centric experiences.
Go Shopping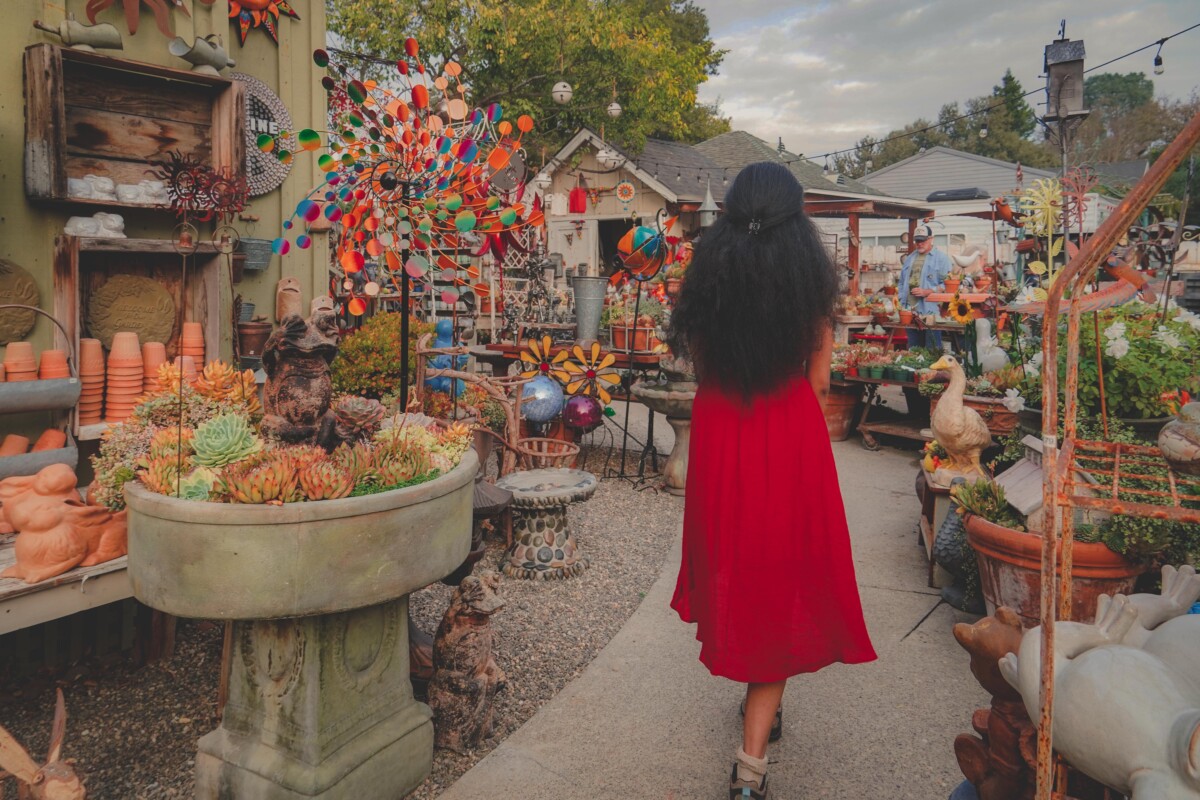 Quaint shops can be found in Santa Ynez Valley in clusters. You'll see them in the idle downtowns of Los Olivos and Santa Ynez.
Here are a few of my favorite boutiques:
Bodega: beautiful, tucked-away wine lounge (you can also stay in their immaculately designed Los Alamos hideaway)
Campover: Joshua Tree inspired homeware that won my heart (then again, anything Joshua Tree-related usually wins my heart)
Elder Flat: Carla Malloy's farm shop (Malloy is a supplier for a lot of big-name restaurants in Santa Barbara County so you can trust the quality)
Forage Florals: beautiful, rustic French countryside shop with a romantic collection of local blooms and home accents (go to their Santa Ynez location)
J Woeste: my favorite whimsical garden shop in Santa Ynez Valley (it's officially a nursery, but they carry mostly outdoor accents)
Los Olivos General Store: snap a photo outside (by the gas pump) then pop in to browse their selection of lotions, soy candles, honeys, jellies, and coasters
Spend A Weekend In Solvang
Solvang is the kind of town you can spend a dedicated weekend in. It's the type of place that has its own distinct culture (Danish-American), its own food scene (also, Danish-American), its own architecture (surprise! it's Danish-American). Solvang feels less rural than the rest of Santa Ynez Valley; downtown Solvang feels more commercial, more built-out. So there's a lot to see and do. Whittle down your itinerary to a few attractions: the Solvang Heritage Walk Tour (it's free and available on the izi.TRAVEL app), The Book Loft, and Old Mission Santa Inés (for the parking lot views). If you have more time, here are twenty more options for things to do in Solvang.
Drive Through The Backroads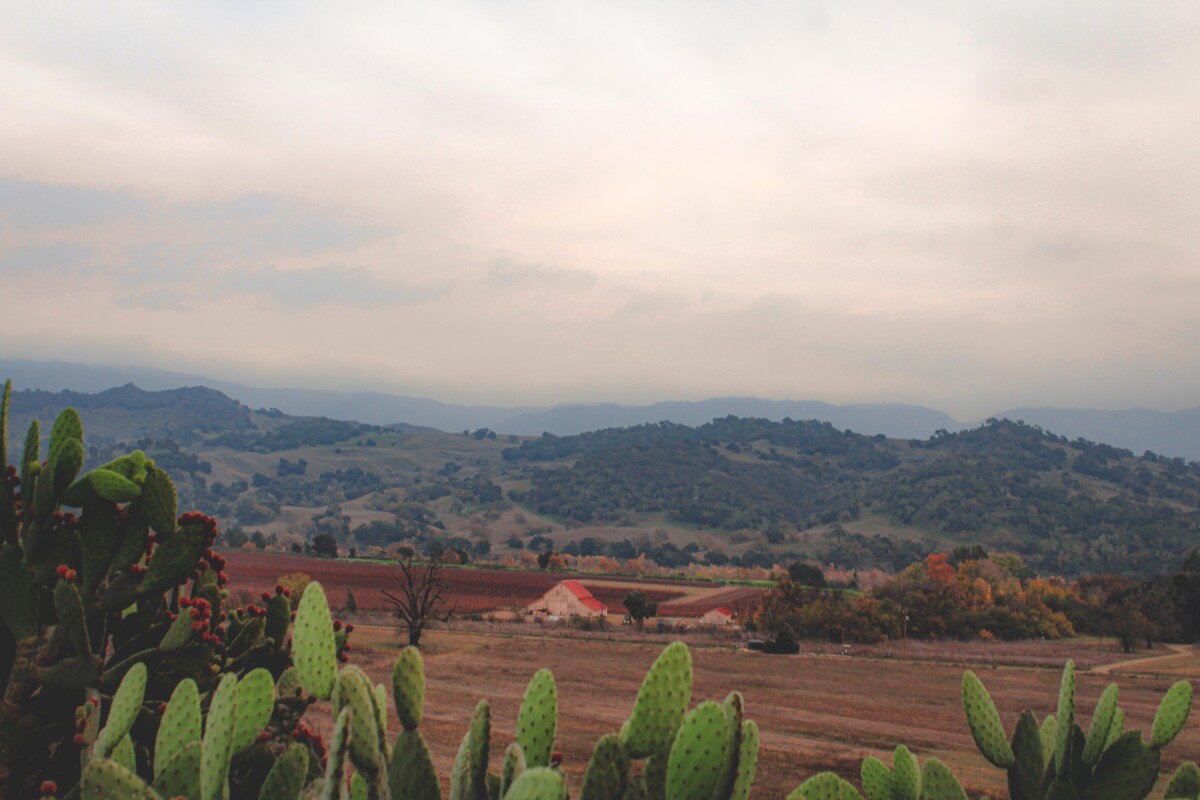 Wind down with a drive through Santa Ynez Valley's backroads (this is the guide I used). Just driving, just enjoying the landscape in all its vineyard-blanketed gentleness is instantly soothing. It's a chance to see Santa Ynez Valley through a different lens, one that lies, well, Sideways.

Did you find this guide to Santa Ynez Valley helpful? Which places would you like for us to write about next? Let us know in the comments below! As always, we love hearing from you!