Here's where to go shopping in Dallas.
I count the number of bags toppling out of my arms. Three. Four. Five. Five? That can't be right. When did that happen? When did a window-shopping jaunt turn into a full-on Confessions Of A Shopaholic spree?
I count again. Just to be sure. This couldn't have been me. I insist it wasn't. But when I see the items in the bags (all necessities, of course), I'm not so convinced.
Ah, well. When in Dallas, do as the locals do – shop till you drop.
The best areas to go shopping in Dallas are walkable blocks lined with a mix of big-name brands and indie boutiques. Everything's bigger in Texas and Dallas takes that line straight to heart, from the size of the stores to the prices (say goodbye to your credit card).
So without further ado, here's our ultimate guide to shopping in Dallas.
Galleria Mall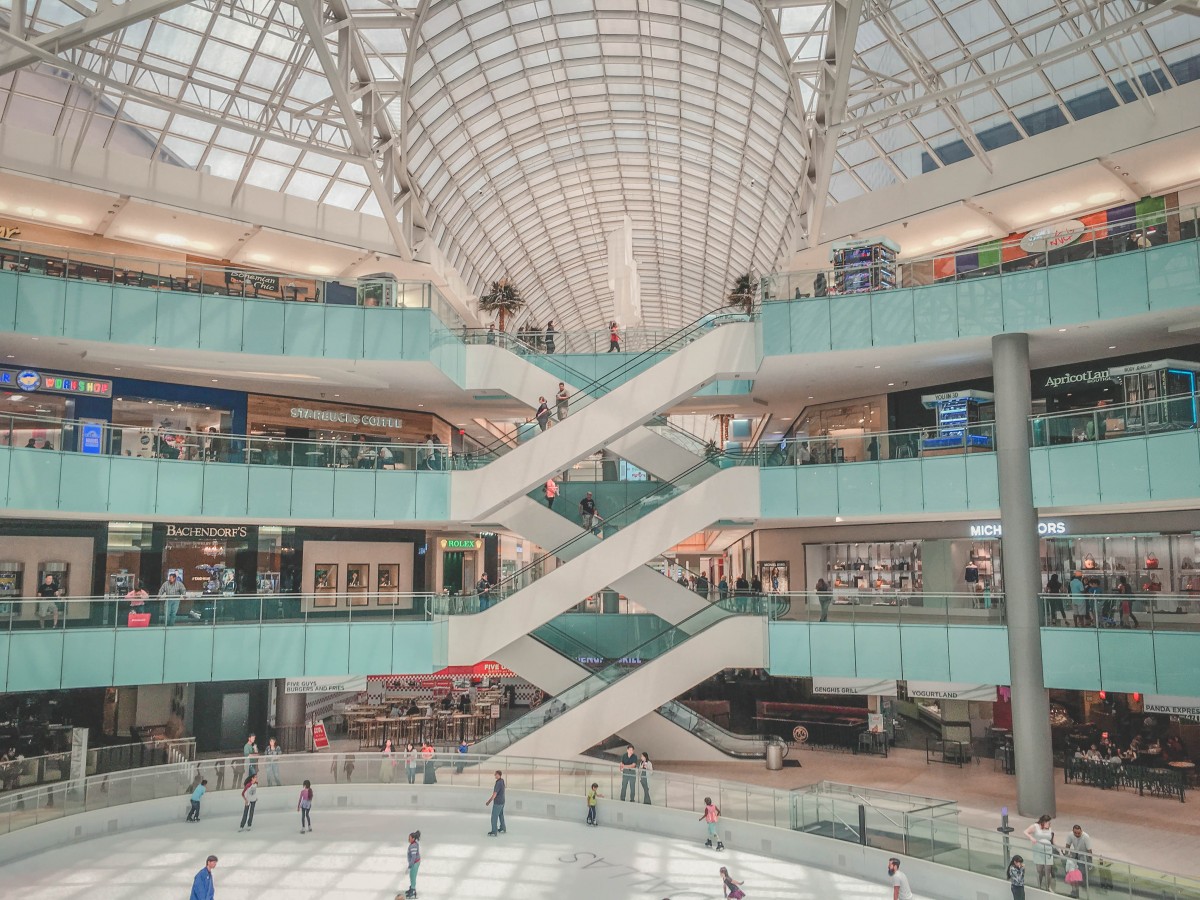 Modeled after Milan's iconic Galleria Vittorio Emanuele II (Italy's oldest active shopping mall), Dallas' Galleria has the same open layout, checkerboard skylights, and slightly curved walls.
It's cooler toned, a sea of pastel blues that shout chic and modern instead of warm and old-world.
The 200-plus stores inside tend on the side of luxury name-brand: Armani, Gucci, Louis Vuitton, Tiffany & Co. As a result, the ever-cheery atmosphere and indoor ice-rink are the biggest draws.
Mockingbird Station
Mockingbird Station is a Dart stop but the surrounding indoor-outdoor mall makes it one of the best spots for shopping in Dallas.
You'll find restaurants, a theatre (Angelika), colorful steps (perfect for a photoshoot), and restaurants by the dozen (for a quick bite, opt for Urban Taco).
If you're looking for self-care centers, there's Castle Nail Spa, Corepower Yoga, Wink Beauty Bar, and Glow Sauna Studios.
The Hill Shopping Center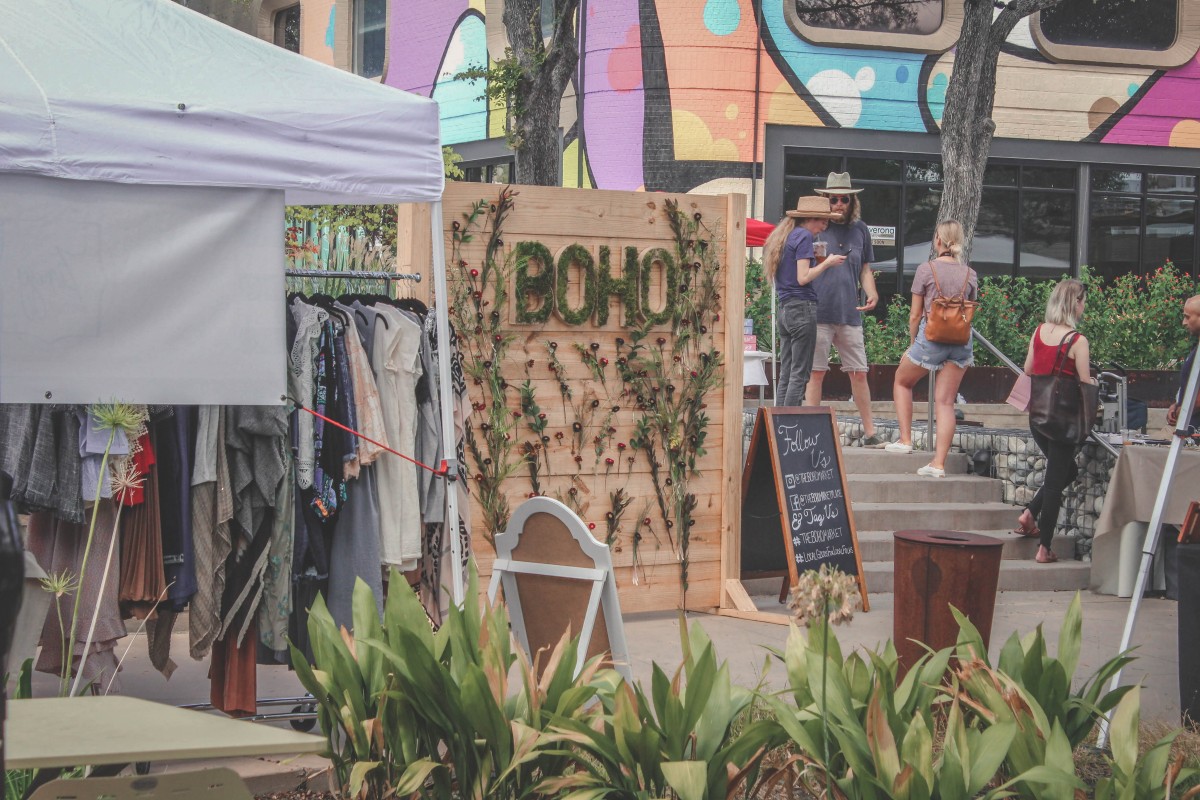 The Hill is nestled at number one on our list of top picks for shopping in Dallas. This is an experience-oriented complex, where boutiques swing along to the sound of live guitarists and vocalists and the drumbeat of footsteps (over select days).
The Hill is a relatively new development, but it's one worth talking about. The walls are a frenzy of colors. You'll see plenty of street art spots and murals with inspirational signs like Keep It Wild.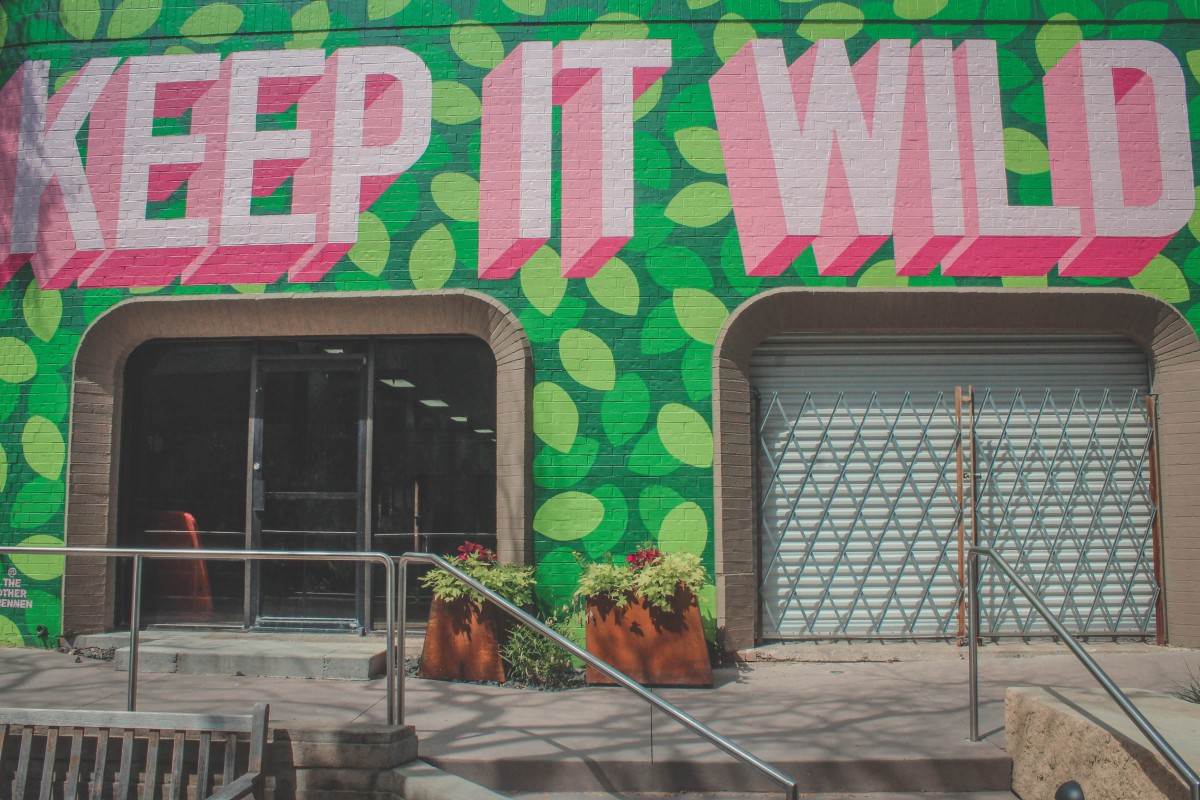 The area is cubby-holed by several storefronts (well, backsides). So it's easy to miss while driving along the highway.
But if you're looking for a boutique shopping experience in Dallas, you'll want to bookmark the fourth Saturday of every month – the time of The Hill's periodical Boho Market.
Local-made earth-toned jewelery and baubles are webbed across vendor stands (filling up the interior courtyard).
There's also artisan food and farm-fresh produce (bring cash).
NorthPark Center
Much like Galleria, NorthPark Center is a luxury shopping mall in Dallas.
You'll see a lot of boujiee premier brands here (way out of my league).
But luckily, the biggest highlight is the artwork. With a large curation of 20th and 21st-century pieces (including Ads, a print installation by Andy Warhol) propped up throughout the halls, NorthPark Center crosses into museum territory.
Travel Tip: To learn more about the art in NorthPark, install their mobile app.
The landmark sculpture is Ad Astra by Mark Di Suvero, a multi-floor reddish-orange abstract twist of beams.
West Village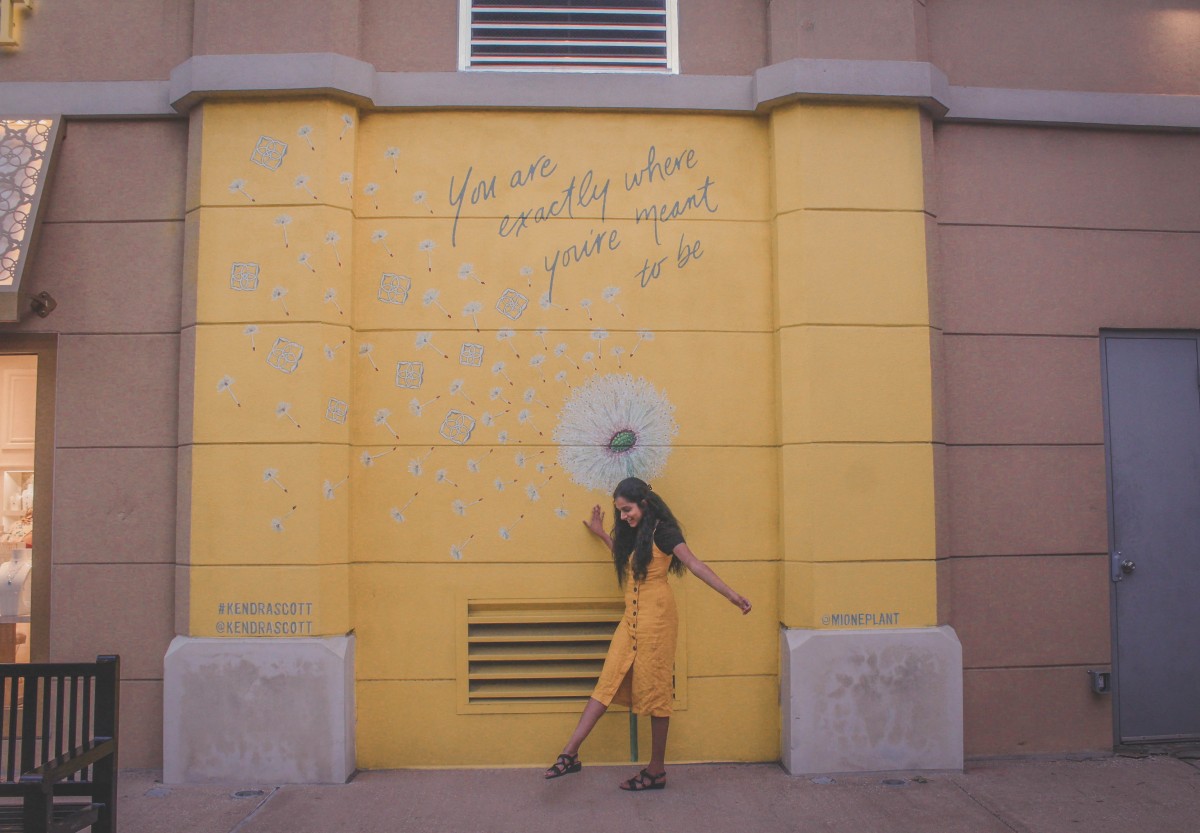 West Village is located in a vibrant part of Uptown. Uptown, itself, is a great spot for shopping in Dallas, but West Village has a certain laid-back neighborhood-style feel that's intensely attractive.
Wide walking paths. Sprinkles of street art. Glitzy upscale stores. West Village is a great place to bring along family and friends for an evening stroll. You can chat and laugh and tug along with the crowds weaving in-and-out of the boutiques.
If you want a quick break, hit up the M-Line Trolley and make your way towards the Dallas Arts District.
Trinity Groves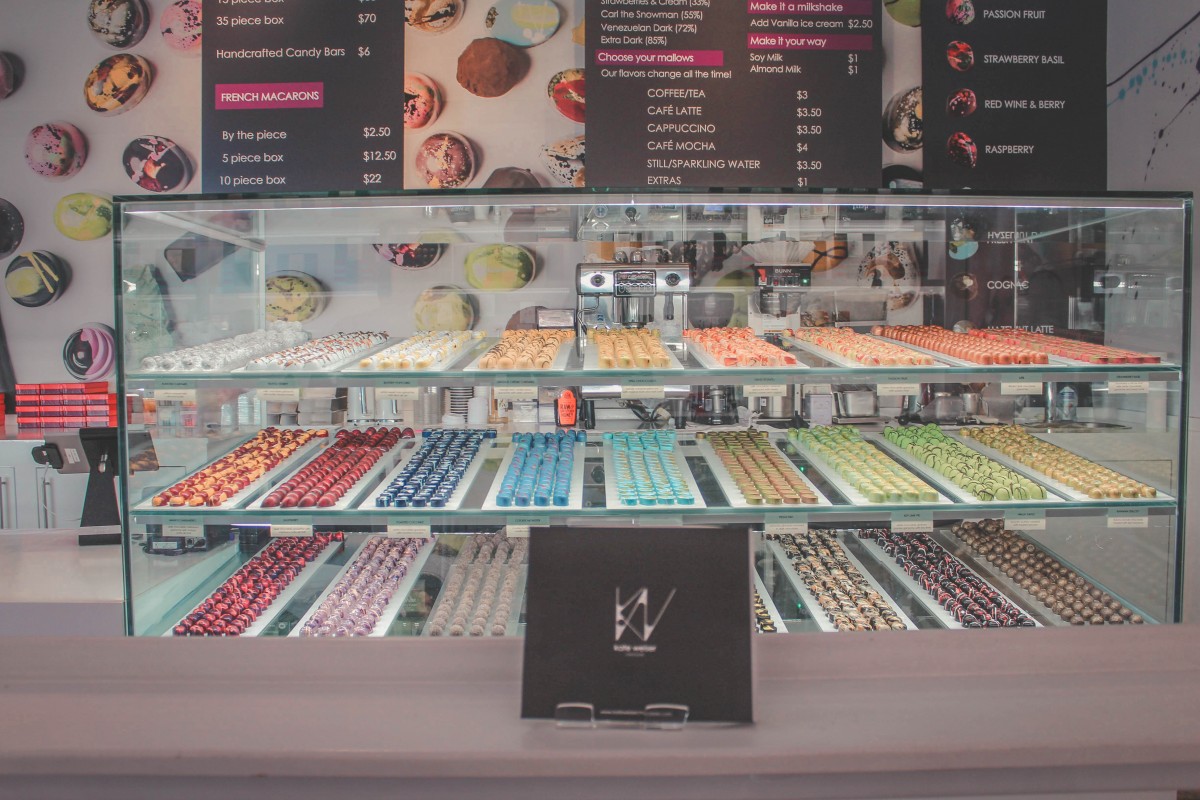 Just across Margaret Hunt Hill Bridge is a chic marketplace – Trinity Groves. Trinity Groves is one of the most overlooked spots for dessert shopping in Dallas (blame the food. it steals the show every time).
From The Cake Bar (where you'll find classic Southern-style Hummingbird Cake) to Bingbox, a blue-on-blue snow creamery, Trinity Groves is fit for sweet tooths.
And it's no secret that I'm obsessed with Kate Weiser and her ridiculously aesthetic chocolates.
Bishop Arts District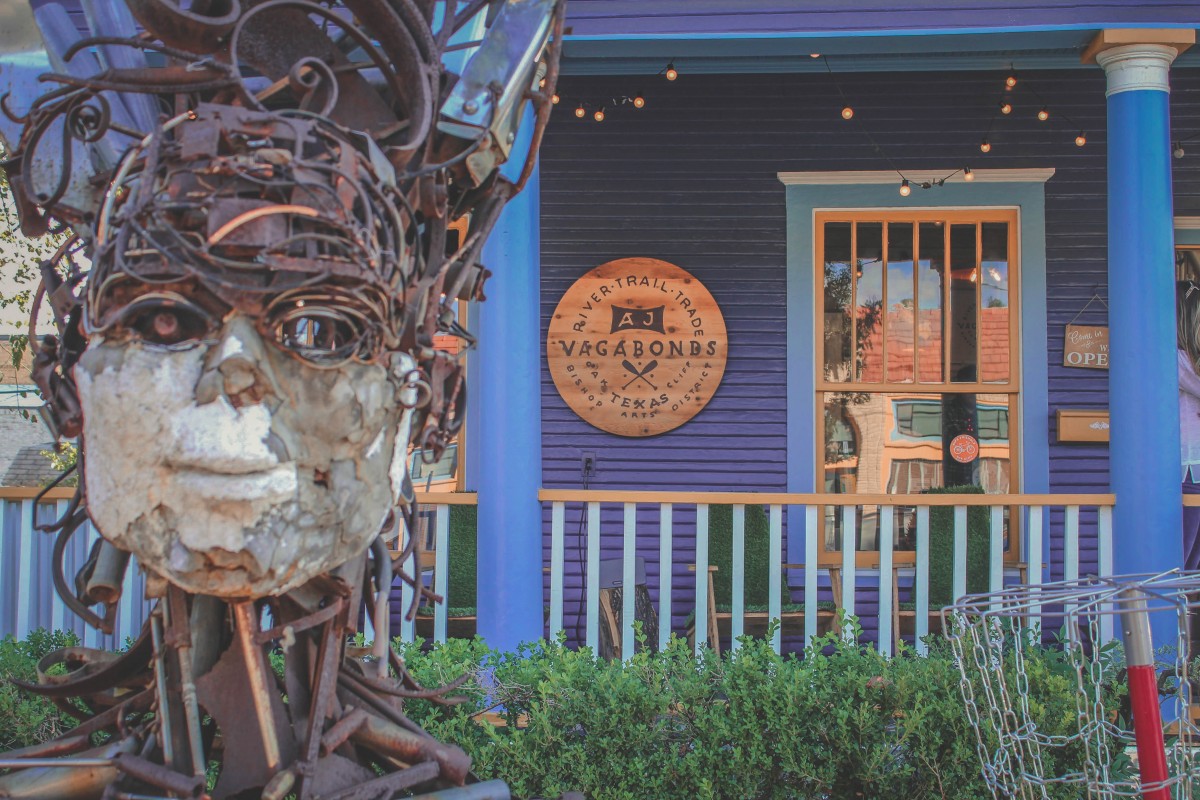 Every free weekend in Dallas, I somehow find myself in Bishop Arts District.
Bishop Arts District is marketed as a mix of galleries and fashion boutiques, but it's the lesser-known shopping spots that I'm obsessed with: travel-themed posts, walls of vintage records, quirky flower shops.
Bishop Arts District is known for pushing the limits. You'll find the big, bold, and unimaginable here – a bar focused on books, a chocolate shop serving up dessert salami.
Bishop Arts District is the height of local. It's hip, happening, and classicly indie.
There's always something new to explore and try (you'll need multiple trips to take it all in).
P.S. If you're looking to go gift shopping in Dallas, I highly recommend Coco Andre, Dirt, and All Good Things.
Highland Park Village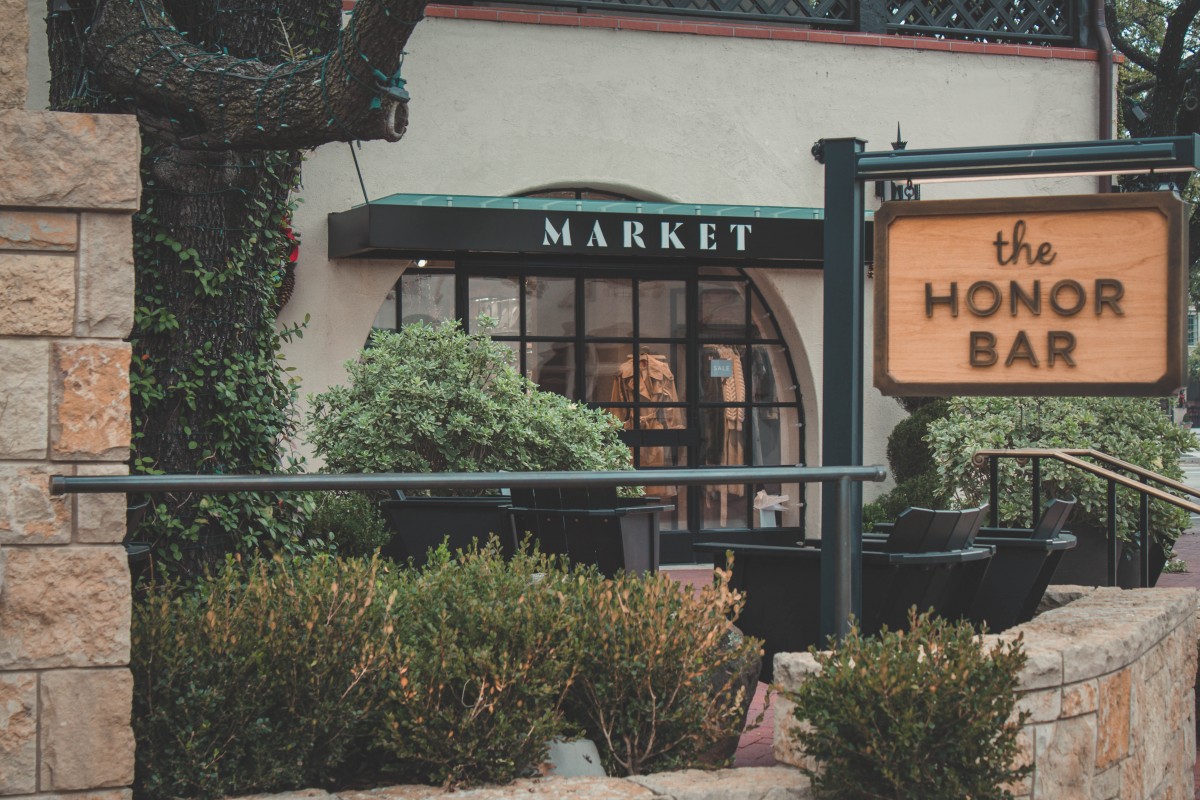 Highland Park Village is one of the most expensive places to go shopping in Dallas but it's also one of the most beautiful.
The plaza, devised by the same architect who created Beverly Hills, is swish. The layout is Spanish Colonial Revival, draped in hints of French and Californian charm.
Most of the designer-label outlets are situated in one-story blocks (although there are a few two-story buildings scattered throughout the square).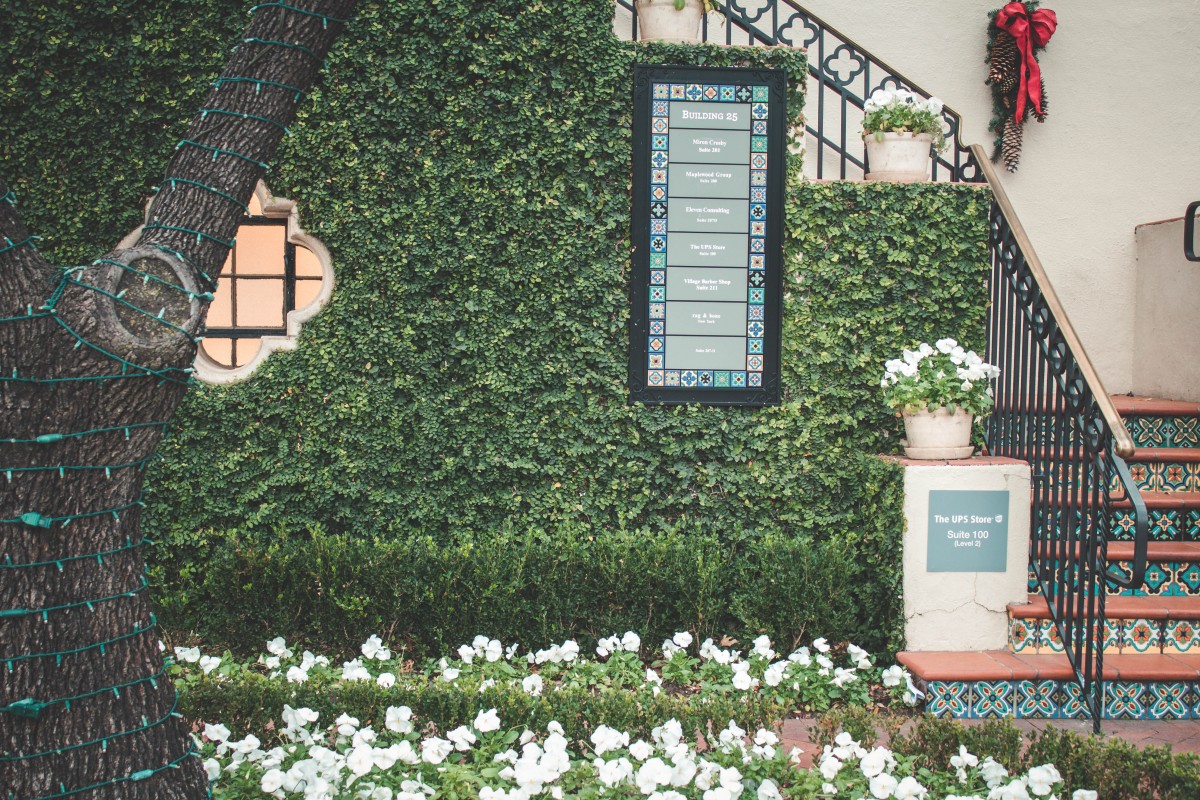 You'll want to clear out a morning to explore. Start your trip at Royal Blue Grocery (grab a newspaper and a coffee), then stroll around.
From Reese Witherspoon's Draper James to Cartier, there's plenty of window displays to peek into. And if you're ambling down the colorful, mosaic-tiled stairs in the afternoon, take a moment to swing by the local theatre and sift through the showtimes.
Knox-Henderson
Knox-Henderson is one best avenues for shopping in Dallas.
At heart, it's a nightlife district. But during the day, it's a sack of room design inspo. There's plenty of home furniture and home decor shops in-and-around the area.
If you're looking for a date night spot, hit up Sur La Table (for a couples' cooking class). Sur La Table also sells kitchenware and aprons and spices.
Neiman Marcus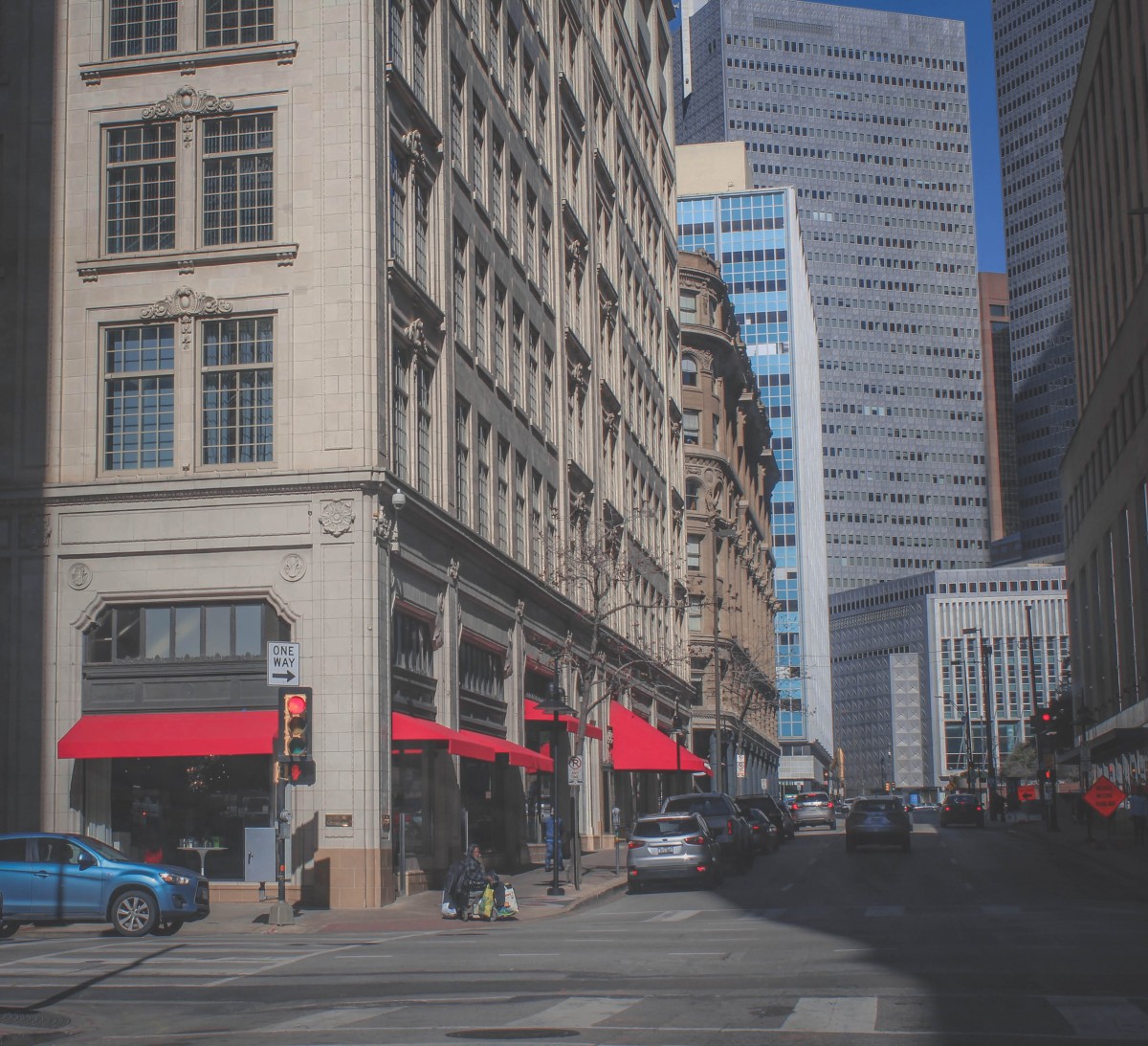 A luxury department store, Neiman Marcus is headquartered in Dallas.
The flagship building, now on the National Historic Register, is over six floors.
Inside, Neiman Marcus feels like every other department store. It's big and wide and wall-size mirror-lined, brimming with racks upon racks of clothes.
From prom dresses to casual wear, there's a little bit of everything in here, making it one of the best spots in Dallas for a quick shopping spree.
Did you find this guide to shopping in Dallas useful? Have you ever gone shopping in Dallas? Let me know your favorite spots to shop in Dallas down below! I'm always on the lookout for new places!