40 Six Of Crows quotes
I'm obsessed with Six Of Crows. I've been a fan of Leigh Bardugo since I first picked up the Shadow And Bone trilogy and I didn't know it was possible to fall in love with the Grishaverse more. But it happened.
Six Of Crows is an intensely character-driven novel. Kaz, Inej, Nina, Jesper, Matthias, and Wylan are all morally gray (and slightly crazy) but I love them so much.
The duology itself, although young adult, isn't afraid of being dark and gritty and (at times) straight-up uncomfortable. In a way, that's what makes Six Of Crows such a fun (and well-loved) heist story (but let's be honest, I'm here because I'm attached to the characters).
Without further ado, here are my favorite Six Of Crows quotes!
P.S. This list includes quotes from both Six Of Crows and Crooked Kingdom. I tried to make it as spoiler-free as possible.
Six Of Crows Quotes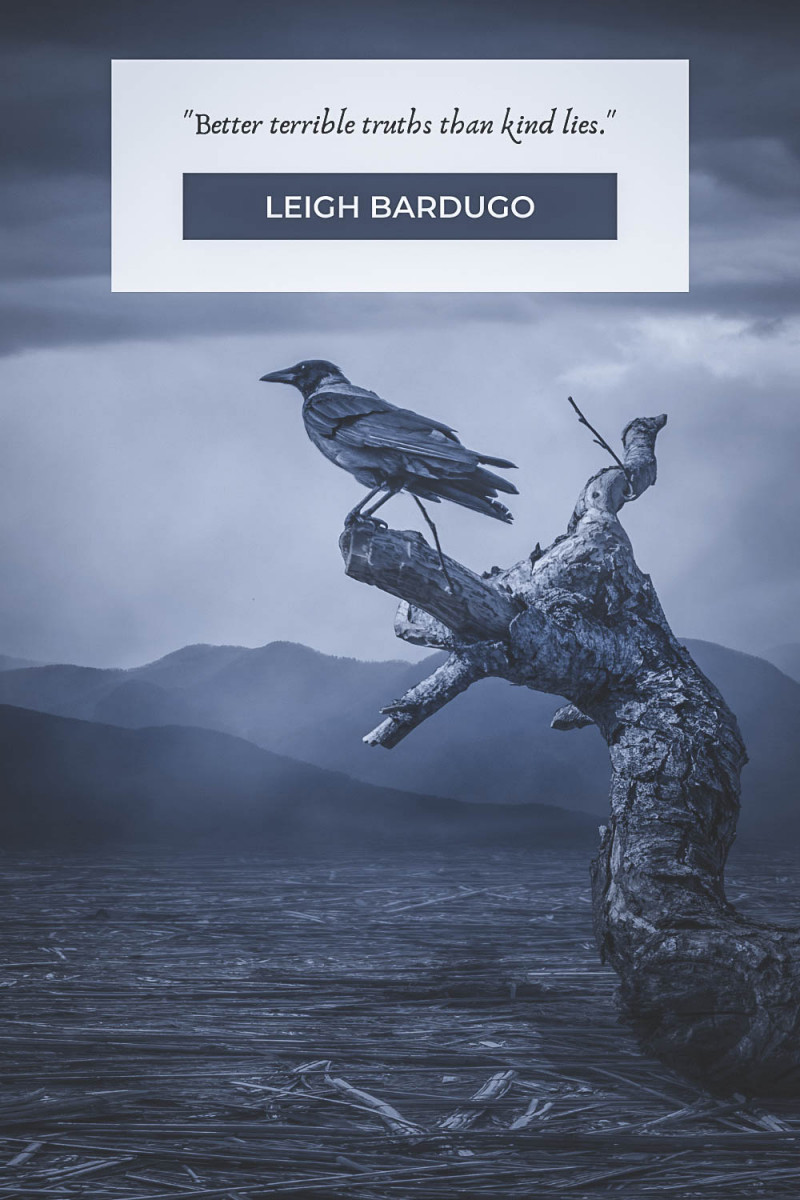 "There was no part of him that was not broken, that had not healed wrong, and there was no part of him that was not stronger for having been broken."
"Better terrible truths than kind lies."
"The life you live, the hate you feel—it's poison. I can drink it no longer."
"'I'm a businessman,' he'd told her. 'No more, no less.' / 'You're a thief, Kaz.' / 'Isn't that what I just said?'"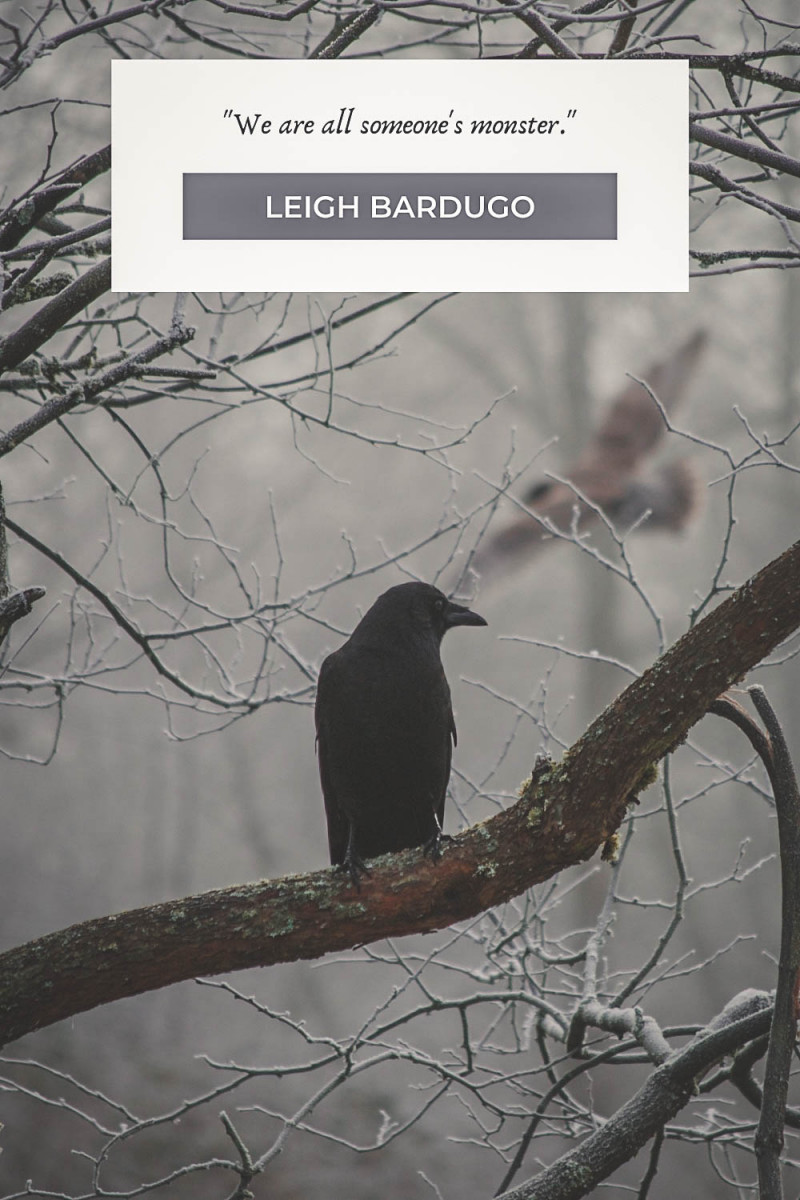 "'Greed is your god, Kaz.' / He almost laughed at that. 'No, Inej. Greed bows to me. It is my servant and my lever.'"
"Greed may do your bidding, but death serves no man."
"We are all someone's monster."
"When everyone knows you're a monster, you needn't waste time doing every monstrous thing."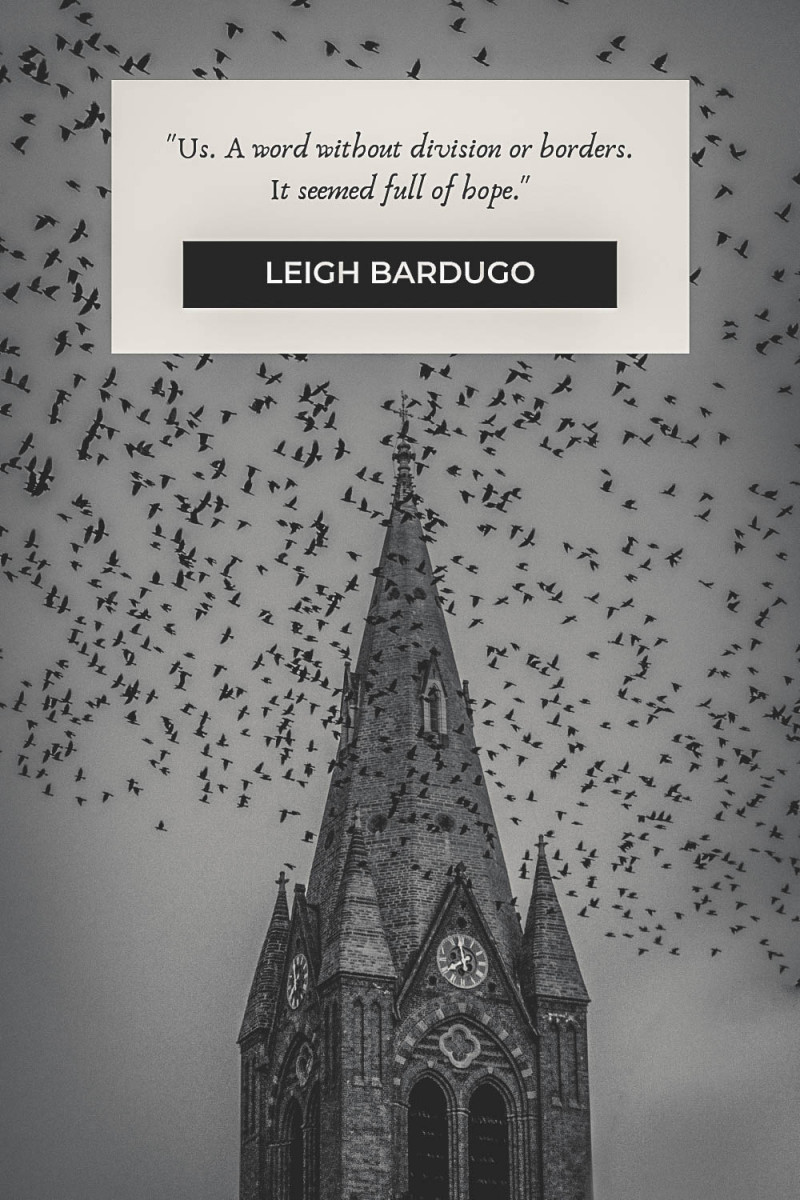 "Men mock the gods until they need them."
"When they took everything from you, you found a way to make something from nothing."
"Facts are for the unimaginative."
"She liked that word. Us. A word without division or borders. It seemed full of hope."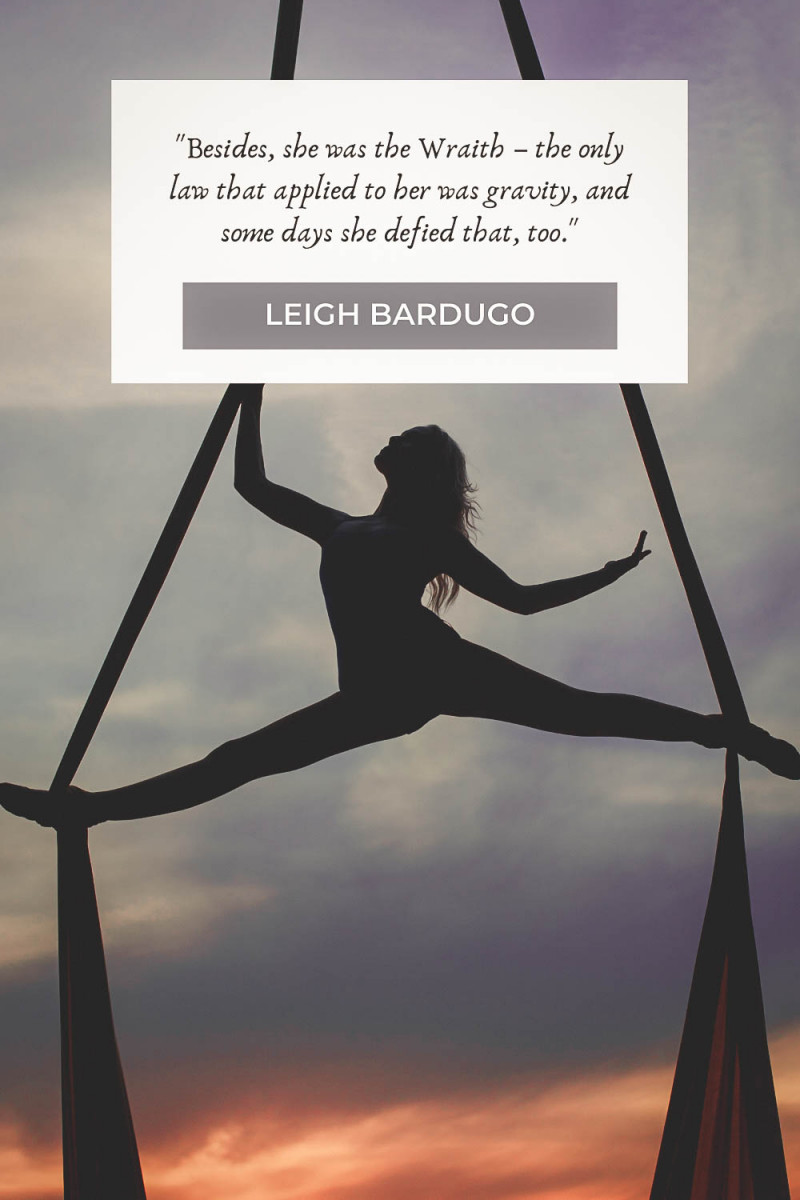 "Though he'd trusted her with his life countless times, it felt much more frightening to trust her with his shame."
"Inej had once offered to teach him how to fall. 'The trick is not getting knocked down,' he'd told her with a laugh. / 'No, Kaz,' she'd said, 'the trick is in getting back up.'"
"You still may die in the Dregs." / Inej's dark eyes had glinted. "I may. But I'll die on my feet with a knife in my hand."
"Besides, she was the Wraith – the only law that applied to her was gravity, and some days she defied that, too."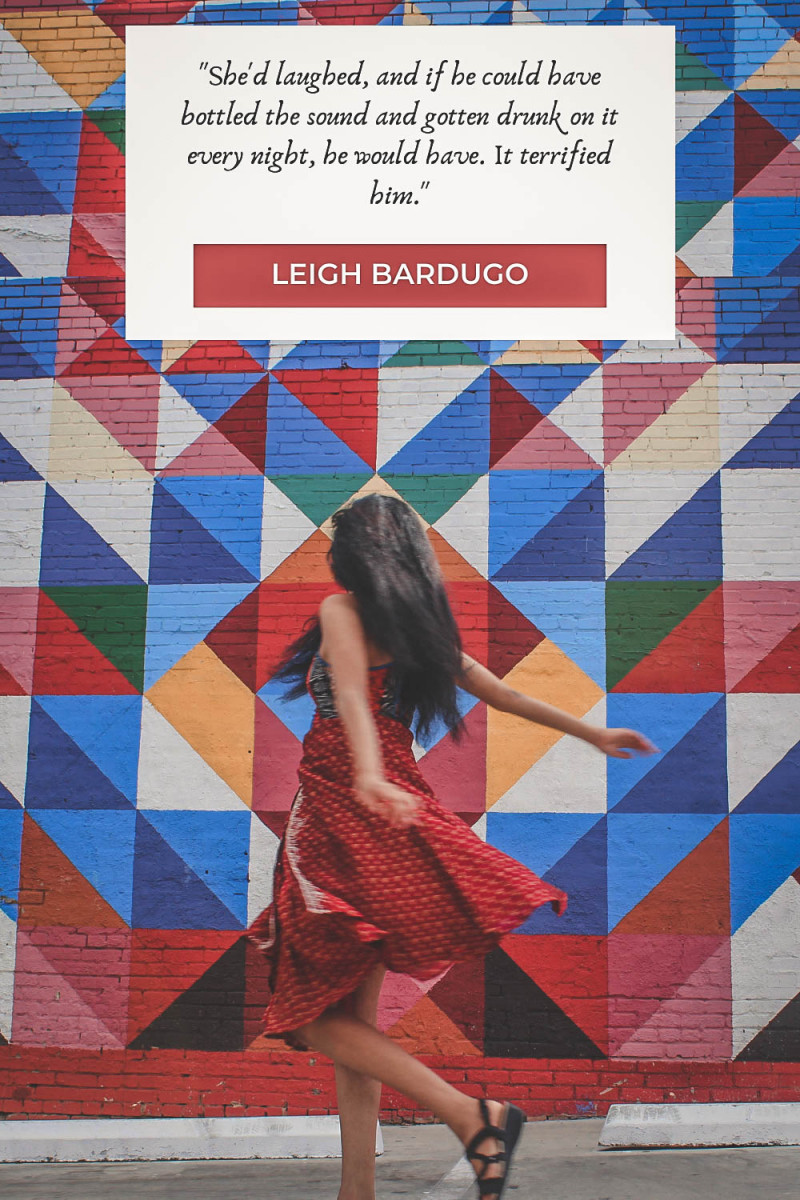 "She wouldn't wish love on anyone. It was the guest you welcomed and then couldn't be rid of."
"The sun was out for once, and Inej had turned her face to it. Her eyes were shut, her oil-black lashes fanned over her cheeks. The harbor wind had lifted her dark hair, and for a moment Kaz was a boy again, sure that there was magic in this world."
"She'd laughed, and if he could have bottled the sound and gotten drunk on it every night, he would have. It terrified him."
"I will have you without armor, Kaz Brekker. Or I will not have you at all."
Crooked Kingdom Quotes
"There is no shame in meeting a worthy opponent. It means there is more to learn, a welcome reminder to pursue humility."
"We were all just children once."
"We can endure all kinds of pain. It's shame that eats men whole."
"You're weak because you're afraid of people seeing your weakness. You're letting shame decide who you are."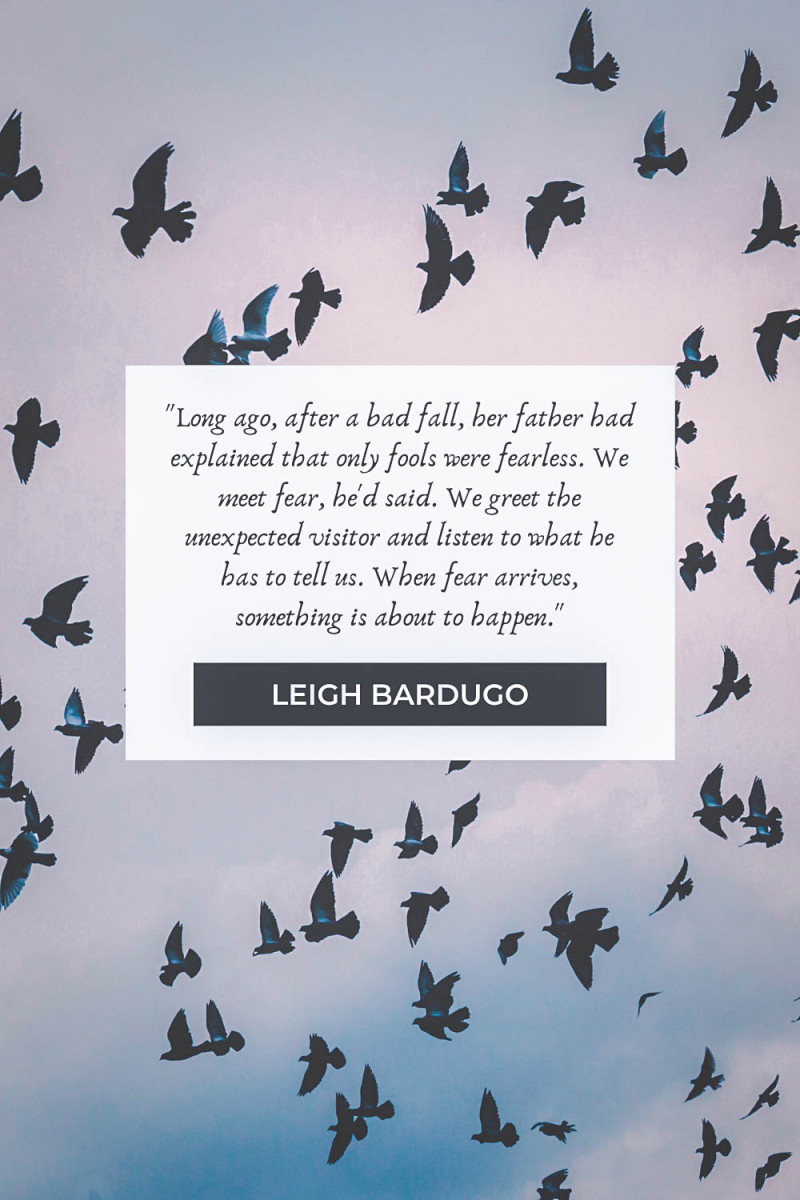 "Fear is a phoenix. You can watch it burn a thousand times and still it will return."
"Long ago, after a bad fall, her father had explained that only fools were fearless. We meet fear, he'd said. We greet the unexpected visitor and listen to what he has to tell us. When fear arrives, something is about to happen."
"We don't know what may happen next. This is all we've got."
"Wylan looked back at the water. He'd started to think of Jesper as fearless, but maybe being brave didn't mean being unafraid."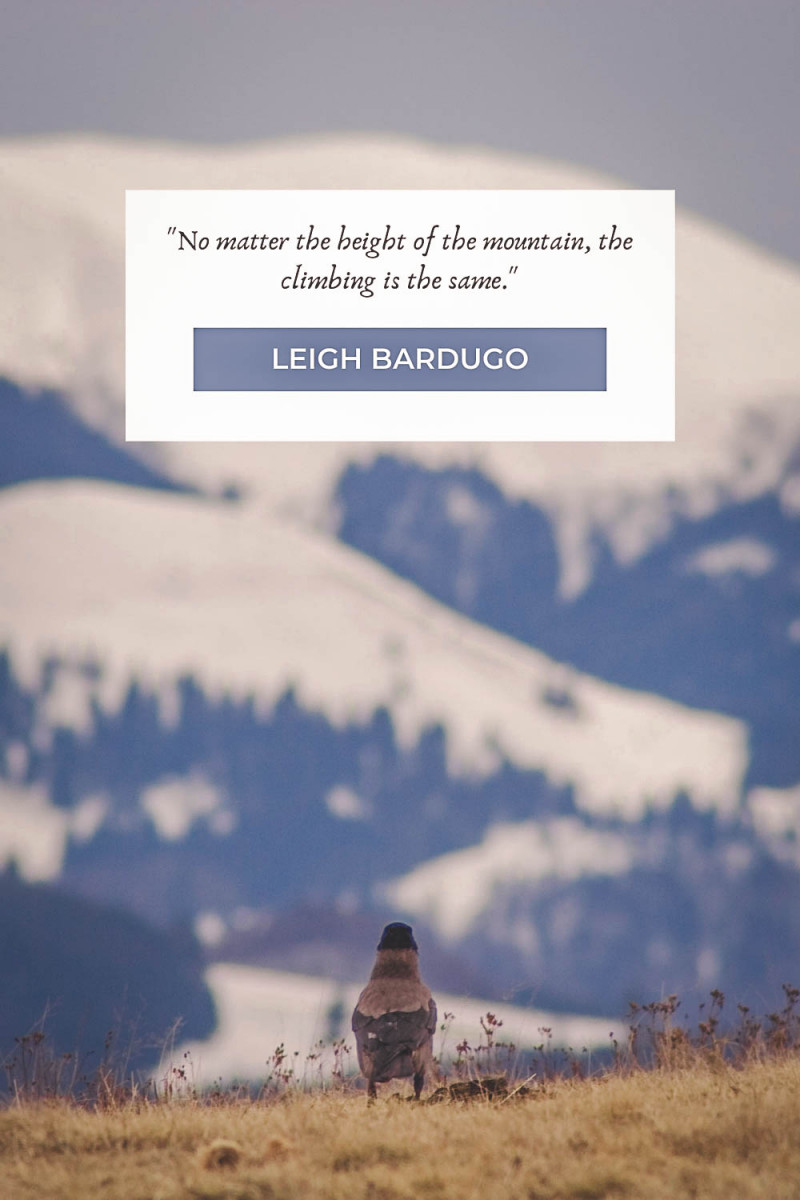 "No matter the height of the mountain, the climbing is the same."
"We learn to hold our heads as if we wear crowns. We learn to wring magic from the ordinary. That was how you survived when you weren't chosen, when there was no royal blood in your veins. When the world owed you nothing, you demanded something of it anyway."

"Sometimes, the only way to get justice is to take it for yourself."

"If you couldn't beat the odds, you changed the game."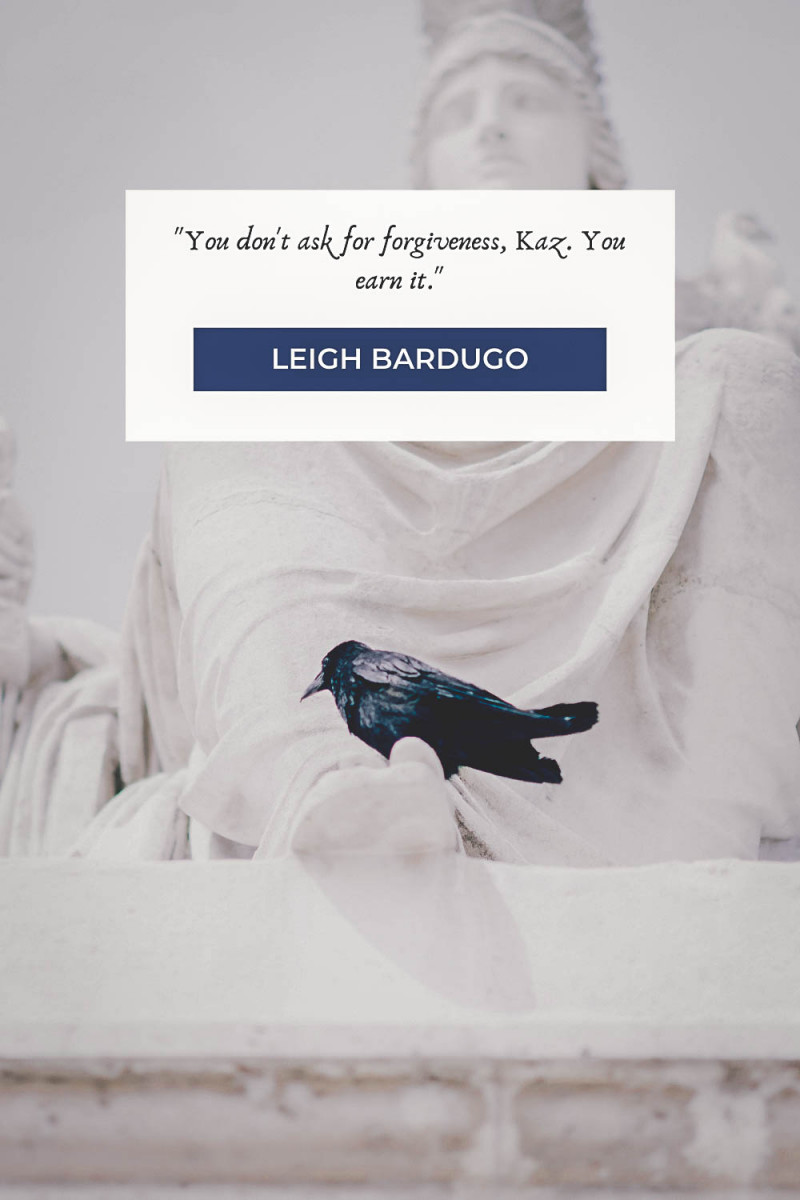 "You were angry. Angry wears off. I needed you righteous."
"You don't ask for forgiveness, Kaz. You earn it."
"The really bad monsters never look like monsters."
"Remember what we've been through. Remember what we came here for."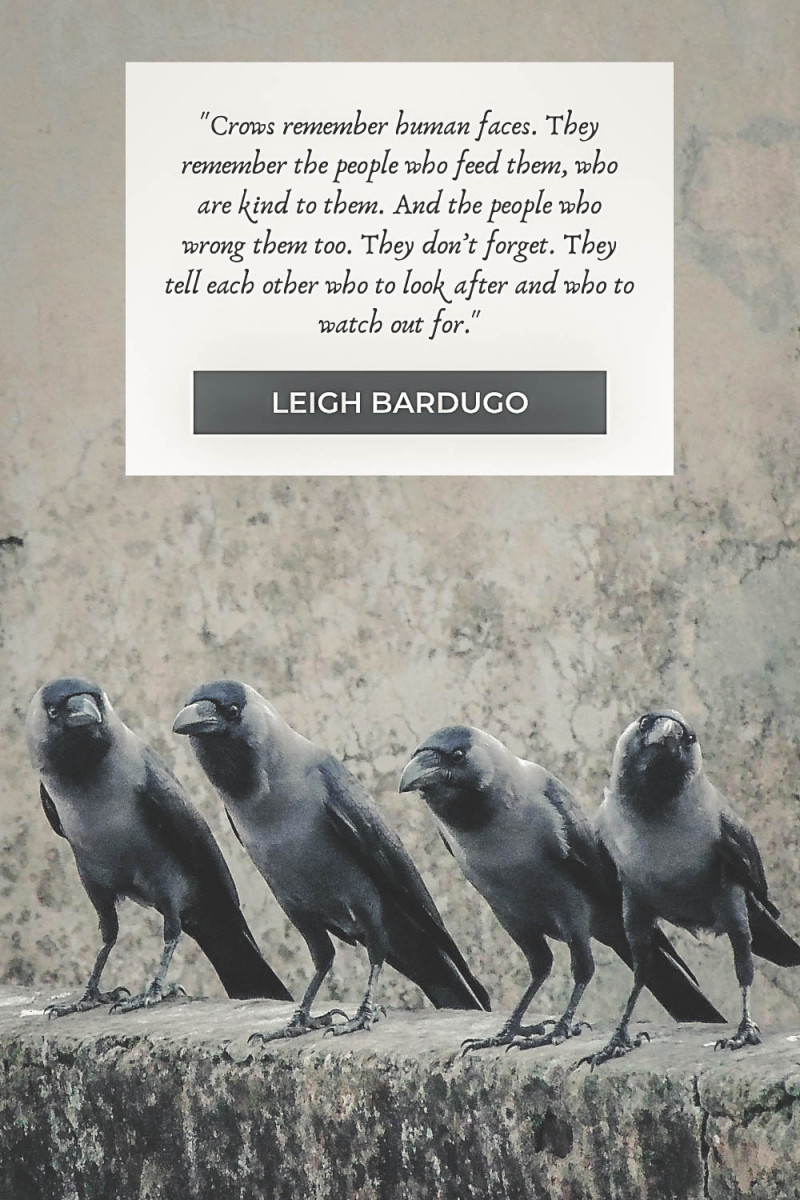 "Nina—" he started, then stopped. "Nina, I am with you because you let me be with you. There is no greater honor than to stand by your side."
"I would have come for you. And if I couldn't walk, I'd crawl to you, and no matter how broken we were, we'd fight our way out together-knives drawn, pistols blazing. Because that's what we do. We never stop fighting."
"Crows remember human faces. They remember the people who feed them, who are kind to them. And the people who wrong them too. They don't forget. They tell each other who to look after and who to watch out for."
"I just don't get it. I've spent my whole life hiding the things I can't do. Why run from the amazing things you can do?"

Did you enjoy this list of Six Of Crows quotes? What are your favorite quotes from Six Of Crows and Crooked Kingdom? Let me know in the comments below! I always love hearing from you!