If you are looking for some travel inspiration, here are 22 states to visit in 2022!
With 50 states covering over 3.7 million square miles, the United States is a huge country (it's crazy to think that the entire continent of Europe is only slightly larger than America).
I mean, I could spend a lifetime exploring the United States (scratch that, I could spend a lifetime exploring Texas alone – how is it possible for a state to be so big?).
And the more time I spend here, the more my bucket list grows. From driving along the Pacific Coast Highway to grabbing a deep-dish pizza in Chicago, there are so many things to do (and states to visit).
America is filled with everything from quiet breathtaking small towns to crazy party spots.
So without further ado, here are the top 22 states to visit in 2022 (in no particular order).
P.S. This list is a combination of my favorite states thus far and states I plan to visit in 2022! As I didn't get a chance to visit all these states in 2021, I've since updated this list to include one more state that I hope to visit in 2022 (keeping things positive on the blog but I truly don't mind waiting to visit these states in 2023 either).
Oklahoma
Oklahoma is one of the most underrated states to visit in the USA.
After spending a month exploring a few small towns in southern Oklahoma a few years ago (and later obsessively visiting OKC), I fell in love. I fell in love with the leafy hiking trails, the quiet sunsets in the city, the detail-oriented museums, the street art, and the amazing coffee culture.
Oklahoma is seductive. It's a state that's constantly growing and evolving. And I love that you can see that change in action.
P.S. Oklahoma is one of the cheapest states to visit in the USA. There are lots of budget-friendly hotels, free attractions, and dives if you're looking for a weekend getaway that won't break the bank.
Hawai'i
Although Hawai'i is one of the most expensive states to visit, it's worth a trip.
I'm all for balmy days in the sun, sandy coastlines, and deep turquoise waters. And the food – yes, please (double yes for manapua)!
Hawai'i is at the top of my bucket list in 2022. As soon as I score a cheap flight, I'm off to Maui or O'ahu (y'all, I'll be singing there's nothing holding me back at the top of my lungs on the drive to the airport).
From walking up to lava to hitting big waves, the islands are an adventure seeker's dream.
Virginia
Having lived in Virginia for almost a decade, I can say with 100% confidence that this is one of the prettiest states to visit in the US (especially in the summer, fall, and spring).
Virginia is a unique state because it feels Northeastern even though (according to US Census designation) it's Southern. It's a mix of hustle and bustle and bucolic scenes.
Tall tree-lined roads plus rolling hills equal the perfect gateway to the United States.
If you only have a few days in the area, explore the DMV (DC-Maryland-Virginia) highlights. first. Add Colonial Williamsburg to your itinerary. And squeeze in a day trip or two (if you're visiting in the fall, Shenandoah is a must).
California
California is a huge tourist magnet (for local adventurers and road trip goers alike). With almost 270 million tourists, it's a travel hotspot. And for good reason.
Home to iconic sites like the Hollywood Sign and Golden Gate Bridge (and one-of-a-kind natural areas like Yosemite and Joshua Tree), California makes it onto this list of the top 22 states to visit in 2022 with a bang.
In between the lively cities (Los Angeles, San Diego, San Francisco) and quirky small towns (Solvang, Mendocino, Carmel-by-the-Sea), you won't be hard-pressed to find things to do in California!
Wyoming
Wyoming highlights include Grand Teton Park, Yellowstone National Park, and Black Hills. Enough said.
It's one of the top states to visit if you are searching for a place to relax, unplug, and unwind. This is a refreshing destination that allows you to get in tune with nature (whilst maintaining easy access to modern conveniences).
Texas
Y'all know I love Texas. I think I spend half-my-time on Passport To Eden talking about Texas.
I've lived in Texas for a while now, but it wasn't until my first-year travel blogging that I realized how big this state is.
I actually started this blog as a way to document Texas attractions because when I moved here, I thought there weren't that many. How wrong I was.
Texas is a sasquatch-sized state. It's known for its unique food, music venues, small towns, and Southern hospitality.
My favorite areas are San Antonio, Hill Country (all of it), Palo Duro Canyon, and of course, Dallas.
Florida
Florida is one of the craziest states to visit in the United States. It's a whirlwind area known for its beaches, theme parks, and nightlife scene (mojitos, anyone?).
From Universal Studios to Key West, there are so many things to do in Florida, your head will be spinning after your first trip (especially once you realize how many miles you walked at Magic Kingdom).
My favorite city in Florida is hands-down St.Augustine. It's more of a small town and although it's touristy, I loved that it felt like a living history museum.
Note: St. Augustine is a great solo travel destination (it's also perfect for a girls' weekend as well).
Nevada
Nevada is known for Vegas, but this state is so much more than that. From the Valley of Fire to Mt. Charleston, nature lovers will get a kick out of all the outdoorsy things to do here.
It's a sparse state, but so worth visiting! And if you're looking for a quick day trip from Las Vegas, add the Hoover Dam to your Nevada road trip itinerary.
Arizona
The Grand Canyon is one big (like over a 1000 miles big) reason to visit Arizona.
But there are several others: Mission San Xavier del Bac, the Desert Botanical Garden, the Sonoran Desert.
And with offbeat spa retreats (Scottsdale), lux resorts (Sedona), and camping spots (Flagstaff), this is the perfect state to visit on any budget.
Tennessee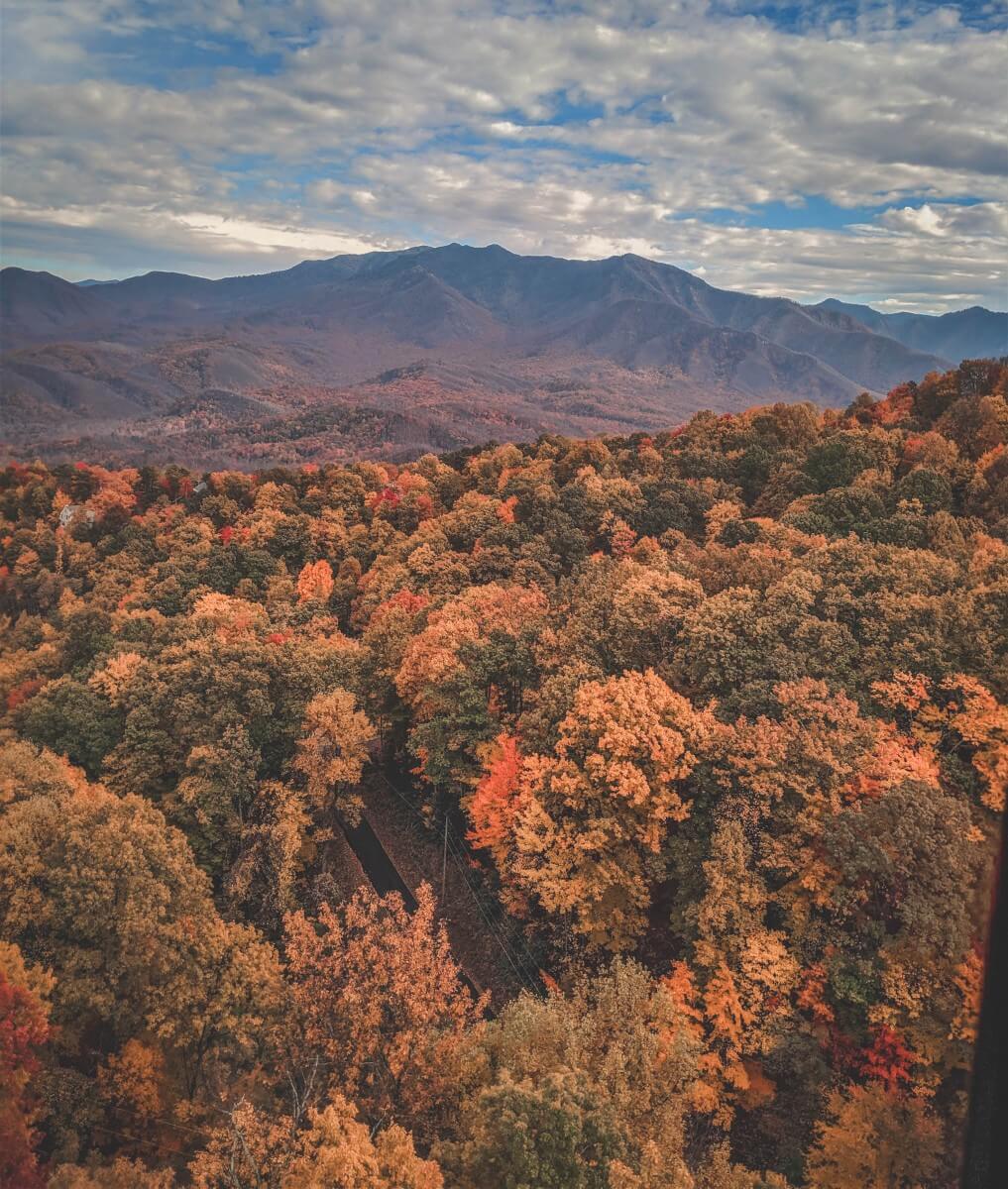 If you are a music fan, you're sure to fall in love with Tennessee. From country (Nashville) to blues (Memphis), Tennessee dips its toes in all styles of music.
Start your tour in Memphis at Sun Studio and trek (via car) towards the Grand Ole Opry in Nashville. Throw in a few day trips to cute-as-a-button towns like Collierville and Gatlinburg and you're in for a treat.
Arkansas
One of my favorite states to visit in the United States is Arkansas.
Ever since I drove down to Little Rock several years ago, I've been oohing and ahhing over Arkansas (I can't get over how underrated and gorgeous this state is).
Arkansas has this effortless, natural beauty (which is probably why it's called the natural state – good job, Anshula). Home of mountains towns like Eureka Springs and world-class art collections like Crystal Bridges, the Ozarks are a great starting point on your Arkansas road trip.
Snake down towards Hot Springs before heading to the capital (and later North Little Rock).
Illinois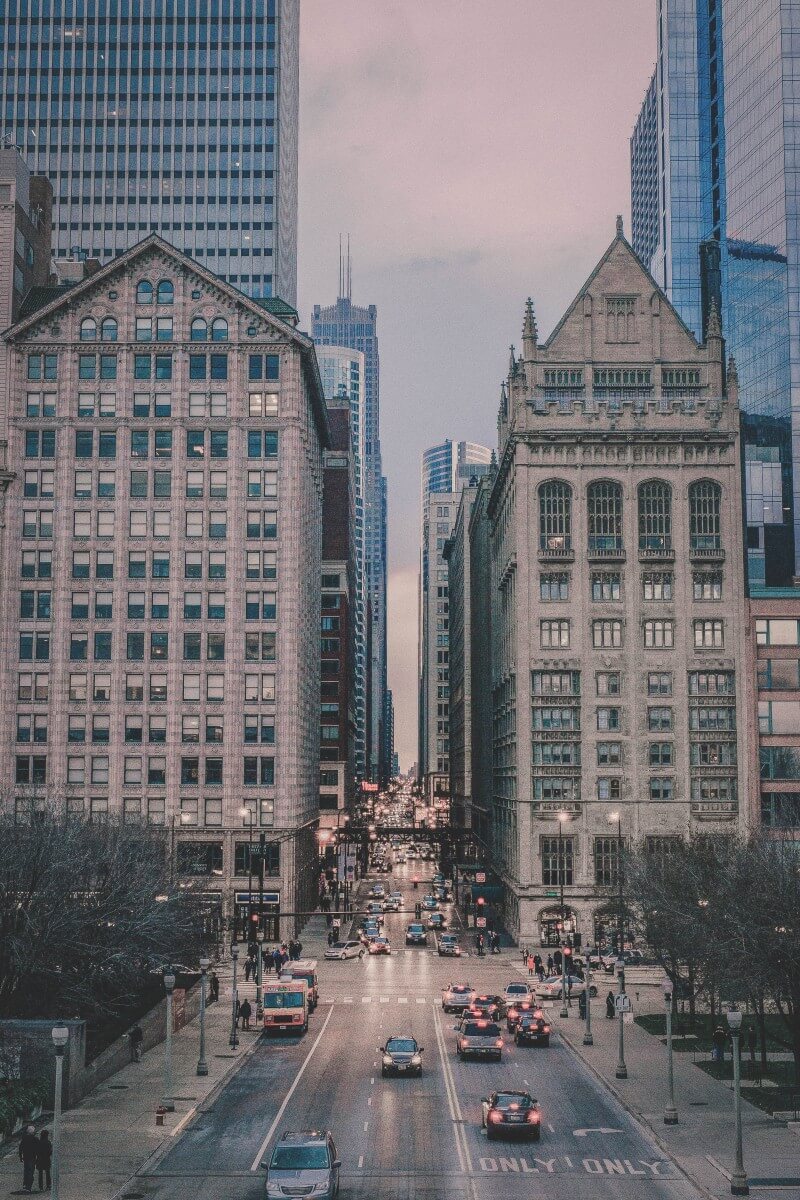 There's plenty to do in Illinois beyond Chicago (though I could spend a year in Chicago and still not see everything).
But if you only have one day in the state (and are situated in the Windy City), hit up all the touristy highlights: Cloud Gate, Skydeck, Navy Pier.
Or take a day trip to Galena. You won't regret it.
Ohio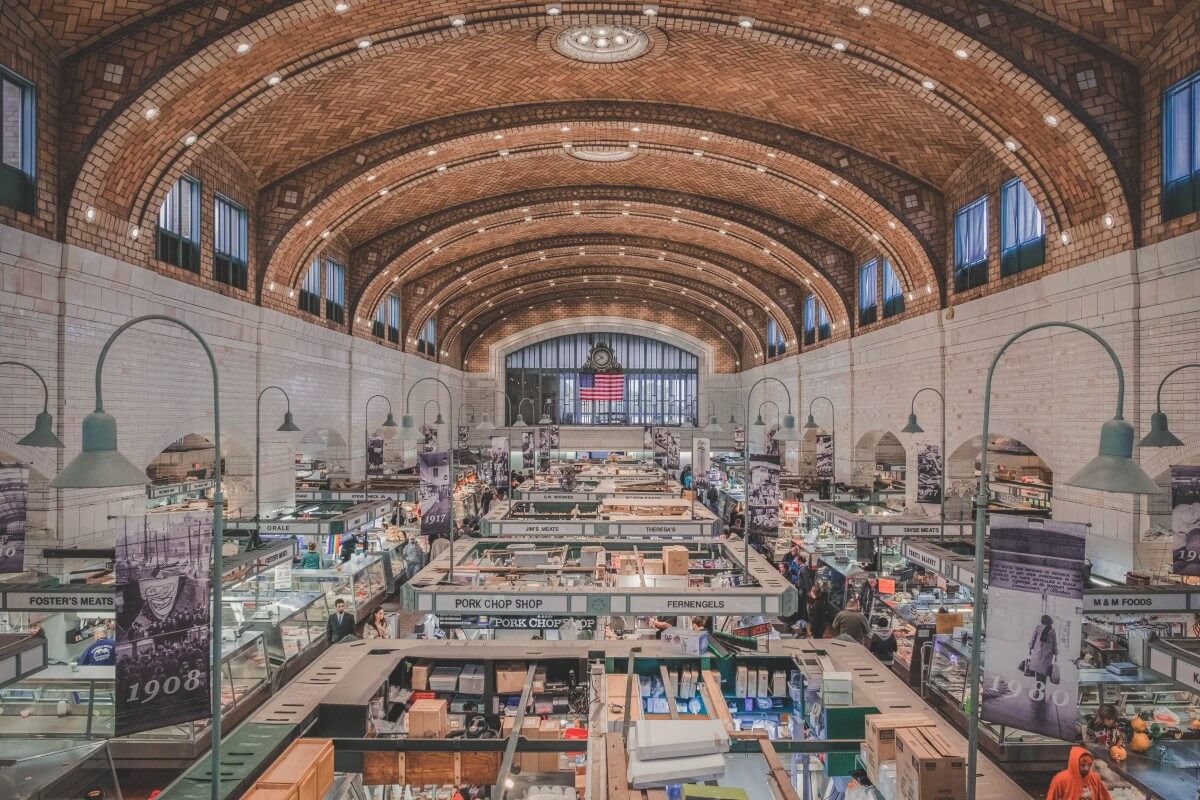 Ohio has some of the best art museums in the United States, making it one of the top states to visit for culture travelers.
Beyond art, Ohio is known for its lush trails and rolling hills and gardens.
But to be honest, I'm still not over how many museums Ohio has.
I mean, there's a toy and plastic brick museum. There's even a museum dedicated to showcasing divine statues. And if you're looking for something really offbeat, head down to the National Barber Museum in Winchester.
Nebraska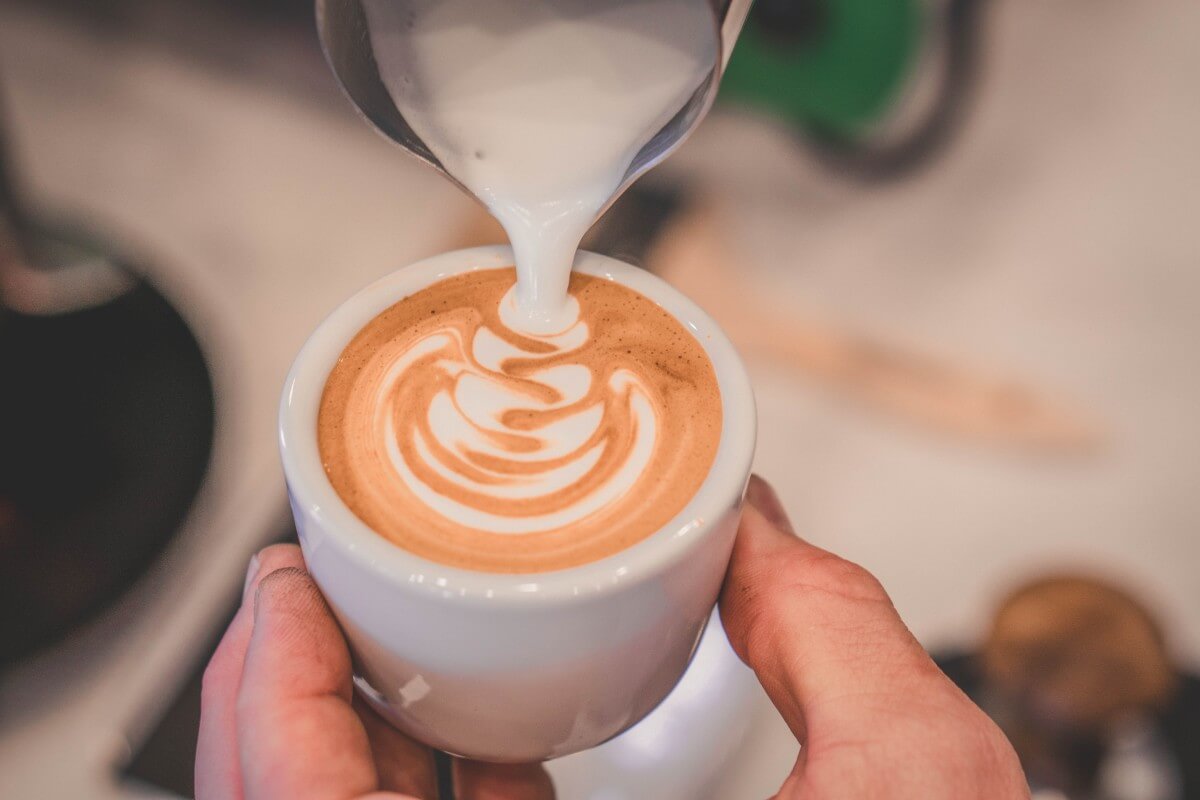 A few winters ago, I headed to Nebraska (specifically Omaha).
This trip was brought on by reading one too many Rainbow Rowell books (she's a local Omaha author and I hate Eleanor And Park but like some of her other titles).
I toured some of the spots mentioned in her books, and of course, sampled all the cute coffee shops and eateries in the area.
Omaha is one of the cheapest states to visit in the United States. I was actually taken aback by the prices of attractions and accommodations in the area (you can find a swish private AirBnB here for under $50 – which is unheard of in the states).
Iowa
One of the most underrated states to visit in the US, Iowa is quintessentially Midwestern.
With the real-life Bridges Of Madison County and a dedicated clock museum, Iowa is home to all things quirky and cute! It's a state that took me completely by surprise a few years ago and a state I hope to revisit next year.
P.S. Zombie Burger is a must in Des Moines!
Louisiana
After exploring Northern Louisiana a few years ago (guides still yet to come), I'm pumped to explore Southern Louisiana next year!
Louisiana is a lively state. Think upbeat music, beignets (more beignets), and quirky bookstores (but seriously though, why are Louisiana bookstores so cute?)
I've been told that the best place to start exploring Louisiana is New Orleans. I'll be spending three days there in spring (followed by a week in the surrounds) so if you have any recommendations, let me know.
New Mexico
New Mexico is like its own little country. The landscape is so vastly different from anything you'll encounter in the rest of the contiguous states.
With mysterious churches and fine-art galleries and hot air balloons and food that is too good for words, New Mexico is known as the Land of Enchantment for a reason.
And as much as I enjoyed the bigger cities (Santa Fe, Albuquerque), I fell in love with some of the more remote parts of this state earlier this year!
Pennsylvania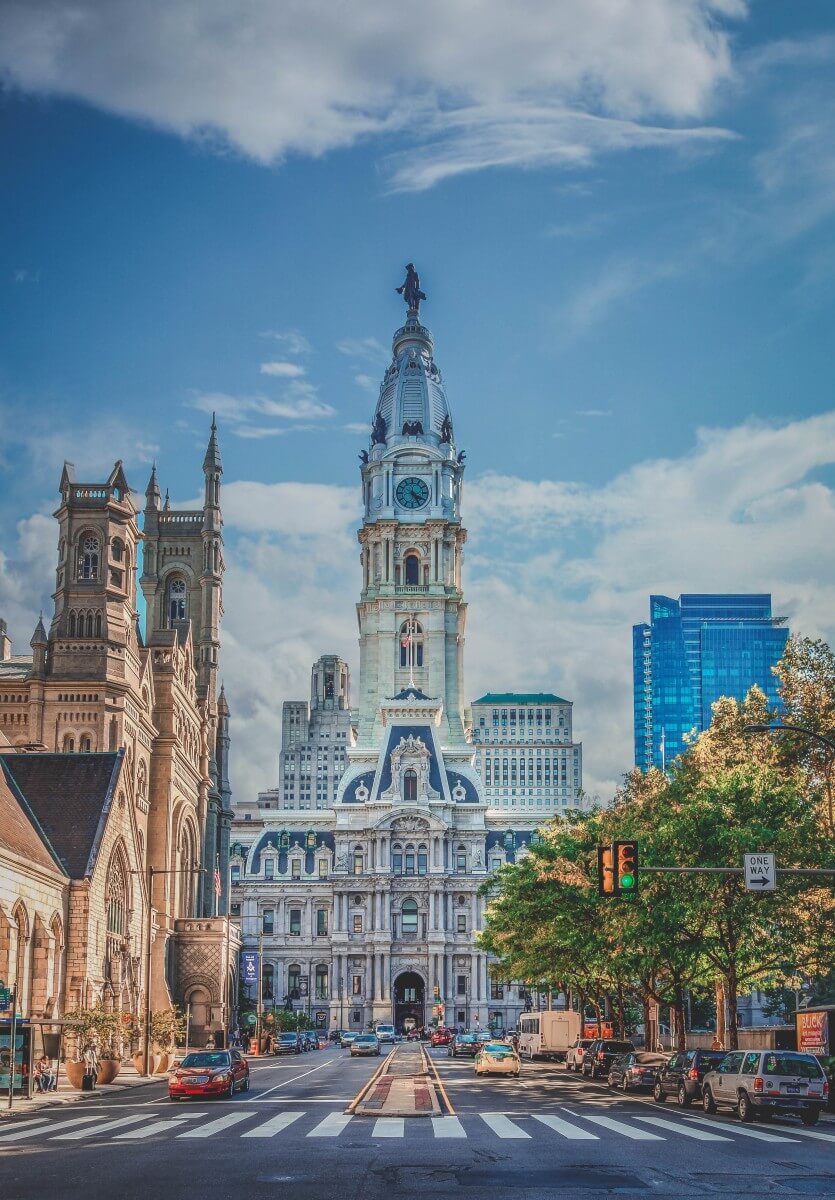 Pennsylvania is a state I haven't explored as much as I would have liked to.
I've only been to Philadelphia (and Hershey on a field trip in seventh grade). But with hamlets like Jim Thorpe and Strasburg, Pennsylvania knows how to sketch quaint and modern.
And I just want to say, I love how historic this state is. If you're planning an East Coast road trip exploring early America, you need to add Philadelphia to your bucket list!
Washington
If I could spend an entire month exploring all the best small towns in Washington, I would.
From Forks to Walla Walla to Leavenworth, there are so many places in Washington that are undeniably gorgeous (especially in the spring and summertime).
I feel like Washington is still a hidden gem for the most part. I always thought the state was all about Seattle (shame on me) until I started researching for my trip there (p.s. I do all my trip planning via Reddit and Pinterest).
New York
There isn't a state I love more than New York. Like a lot of people (I'm such a cliche), New York is my absolute favorite state in the United States.
It's one of the best states to visit for solo travelers and couples and families – there's something here for everybody. My mum was an NYC local for a long time so I got a chance to really explore Manhattan growing up.
But it wasn't until last year that I started exploring some of the pretty places in central and upstate New York. Towns like Sleepy Hollow and Geneva caught my heart.
Rhode Island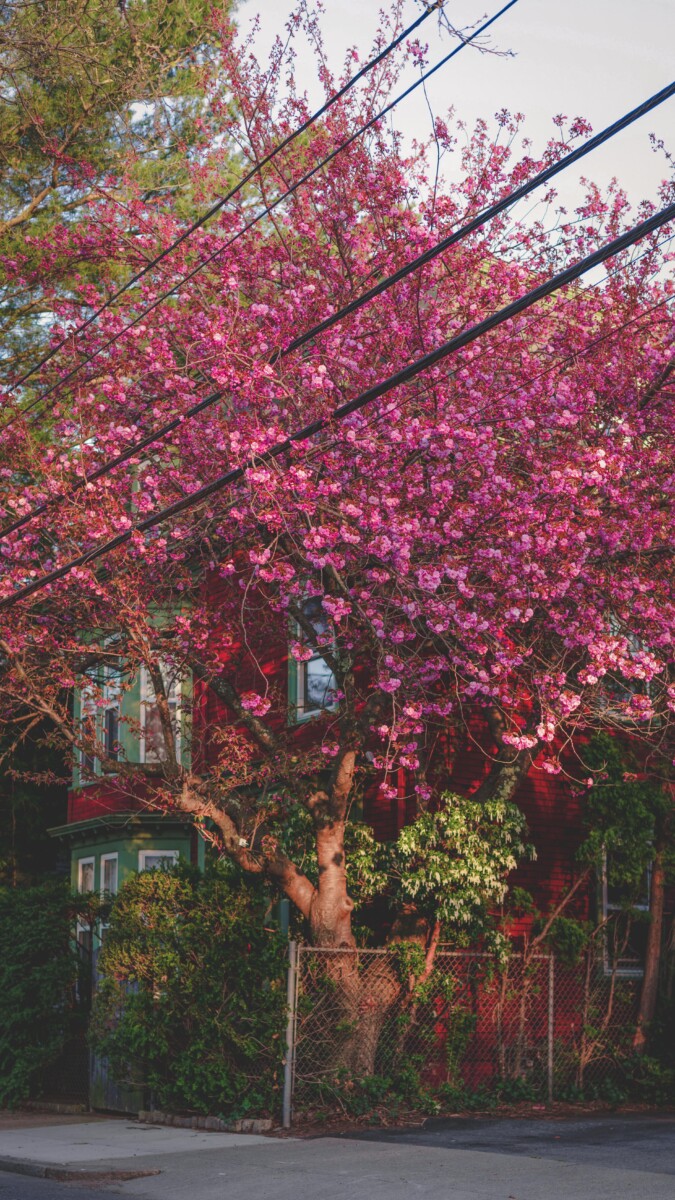 One of the smallest states to visit in the United States, Rhode Island is not to be missed. I'm really hoping to go on a little a New England road trip next fall, which includes all the Rhode Island staples: Providence, Newport, Warwick.
Underrated beaches. Stunning bluffs. Miles of history. Rhode Island has it all: arts, culture, scenic views. But let's be honest, the real reason I snuck Rhode Island onto this list of states to visit in the USA is because of Providence Athenaeum, one of the most beautiful libraries I've ever laid my eyes on.
South Dakota
In 2022, I'm hoping to head further north to South Dakota (hopefully. fingers crossed).
Between the Badlands and Mount Rushmore, I need no more convincing that South Dakota is one of the top states to visit in the USA.
From limestone churches to cafes with stunning views, there's plenty to do in Sioux Falls alone. But with towns like Lead (the site of the mining museum looks like something straight out of a movie) and cities like Spearfish, I wish I could snap my fingers and magically transport myself there right now.
But then again, I'd love to do that for all these states.
Did you enjoy this post on the top states to visit in the United States? What are your favorite states to visit? Let me know in the comments below what you'd like to add to this list!