staying at The Plaza Hotel El Paso review
My first instinct is to drop my bags at the door and run to the windows. Most days after check-in, I feel compelled to curl up in bed, to bury my body under layers of warm blankets. Some days, I feel the urge to make coffee, to stir my head into a state of alertness. But today, I crave the views. The sun casts a wide carpet of light, light that mats brown buildings and thick sidewalks, light that's thrust onto an endless expanse of desert homes.
This light writes a love letter to the city, holds its curves gently in its arms. And when I see it, the reason behind El Paso's moniker, Sun City, seems so clear. I thought The Plaza Hotel was beautiful when I walked in, but this view – this warm, welcoming view – is everything too.
About The Plaza Hotel El Paso
The Plaza Hotel in El Paso feels draped in a permanent sunset. It is a place of yellows, of oranges, of reds, of deliciously warm colors that rise along impossibly tall walls. The Plaza transports; it impresses. The hotel's Mexican, Indigenous, and cowboy influences are carried through its thick-framed panels of art, patterned chandeliers, and leather-bound columns. The lobby and conference areas are granted wishes. The design is fluidly composed, a staggeringly ornate take on Pueblo Revival.
History Of The Plaza Hotel El Paso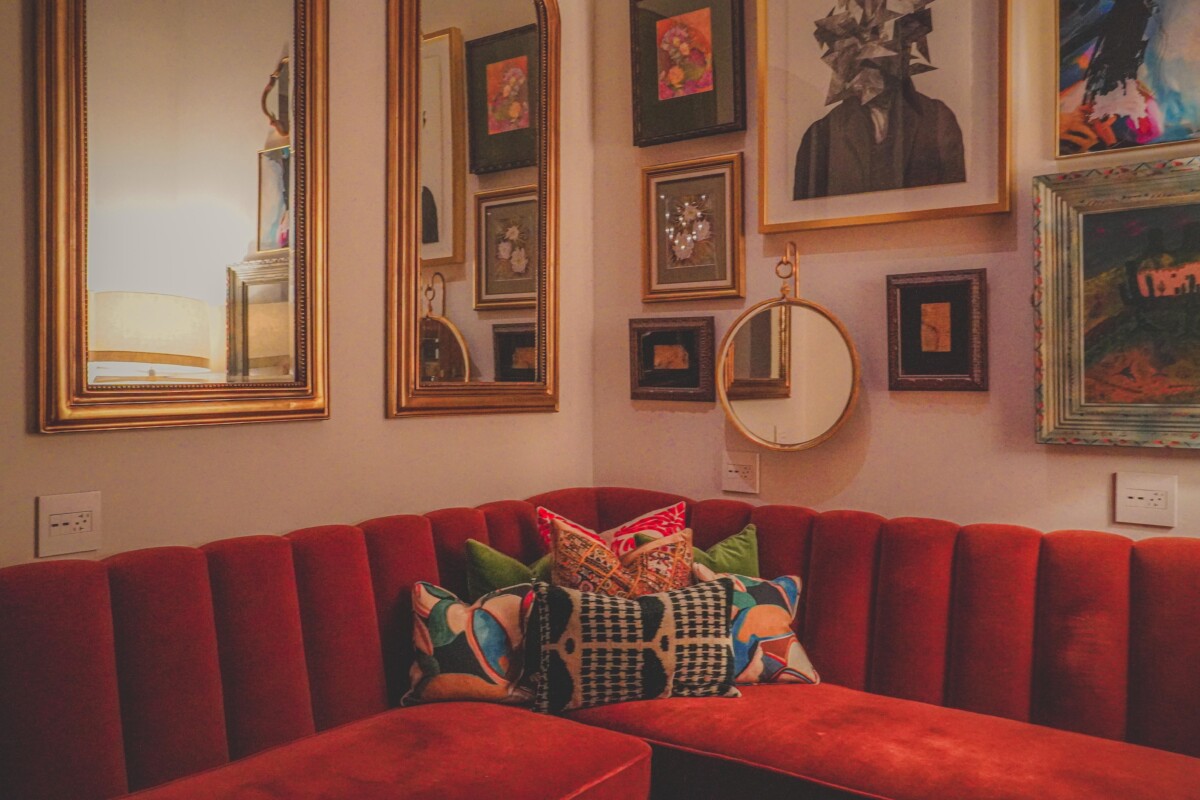 This is a hotel with a storied history, one that's appeared and faded in phases. The site originally held another building, a red-brick office retrofitted to accommodate passersby ("Hotel Sheldon", as its then big, metal sign pointed out). When the Sheldon hotel was consumed by accidental flames, Conrad Hilton took interest in its remains. Fresh construction began on the cusp of the Great Depression. Another phase closed; a new one began.
Fast forward some years and Hilton's now moved into his new hotel. So has his mother. So has Elizabeth Taylor (for the duration of Giant, which would debut to the public in 1956). In the 60s, the hotel changed hands once again. The name El Paso Hilton was chucked; Plaza Hotel was swapped in. Fifty plus years later, a new, improved The Plaza Hotel Pioneer Park emerged, one that carried the history of its predecessors and one that had forged its own place in the realm of luxury hotels.
Checking Into The Plaza Hotel El Paso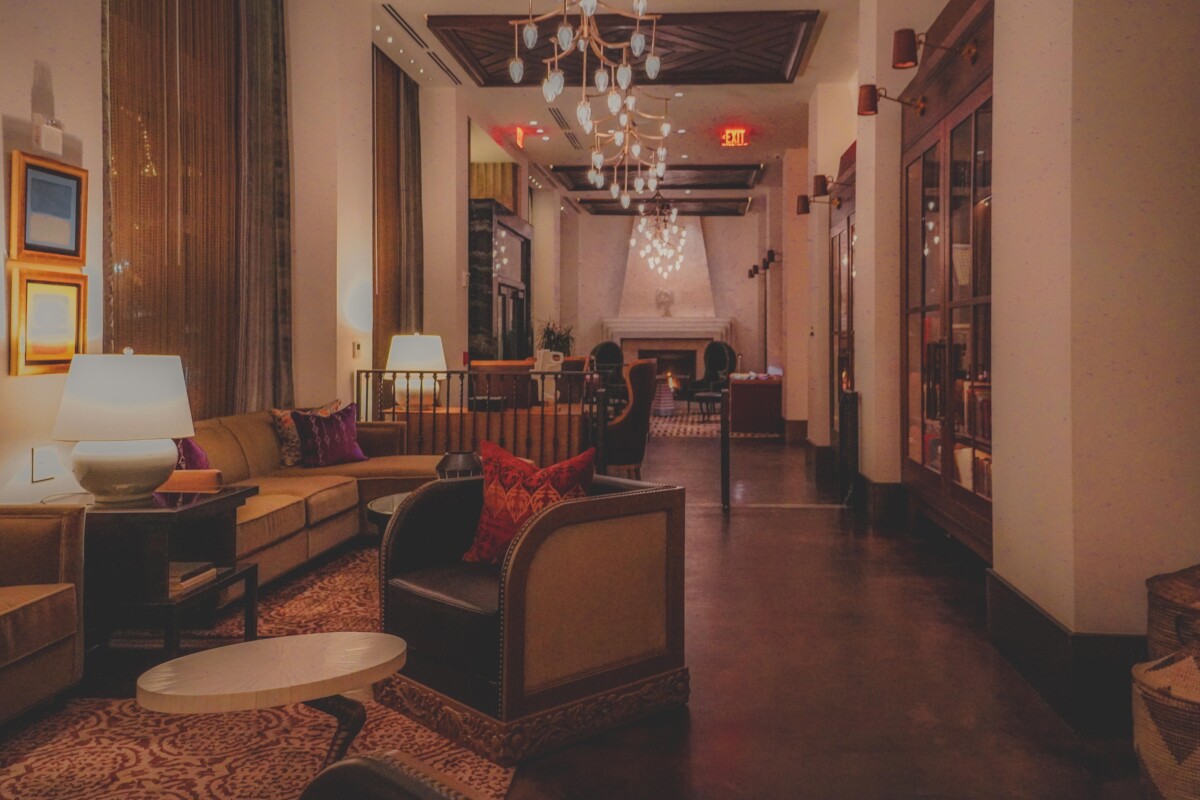 We arrived at The Plaza Hotel earlier that day at 3:00 PM (check-in time). Check-in was smooth and easy. We parked our car in a nearby parking garage ($20 a night), saddled our bags over our backs, plopped our suitcases onto a bell cart, and made our way up the elevator, ready for a night wrapped up in soft sheets.
The Plaza Hotel Pioneer Park Rooms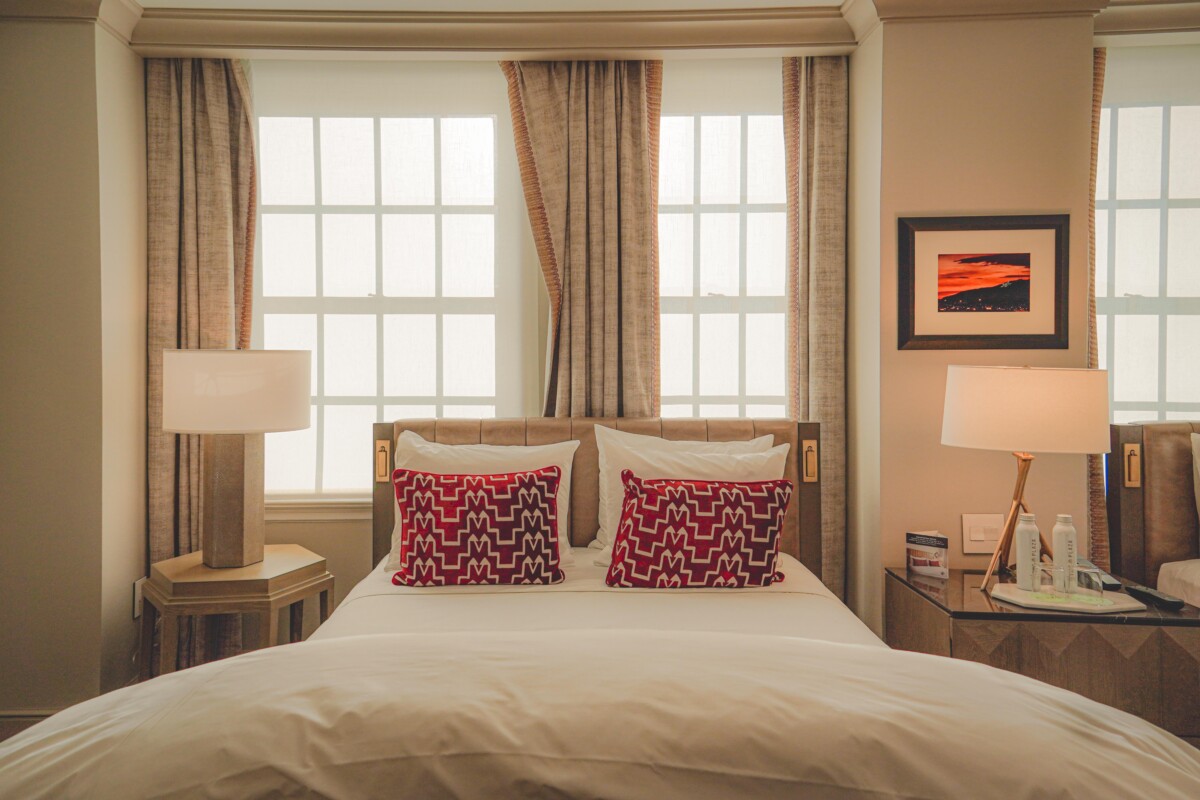 There are over hundred rooms at The Plaza Hotel Pioneer Park. This is a hotel of textures, textures that overwhelm when you first walk in, textures that are more easily noticeable through the intimacy of a private space.
Red pillows offset white bedding. More colors are added atop more neutrals. Art takes the shape of patterns – patterns of arrows, of curves, of dots. Even the rug, which spills past the frames of the beds, is made of lines and circles.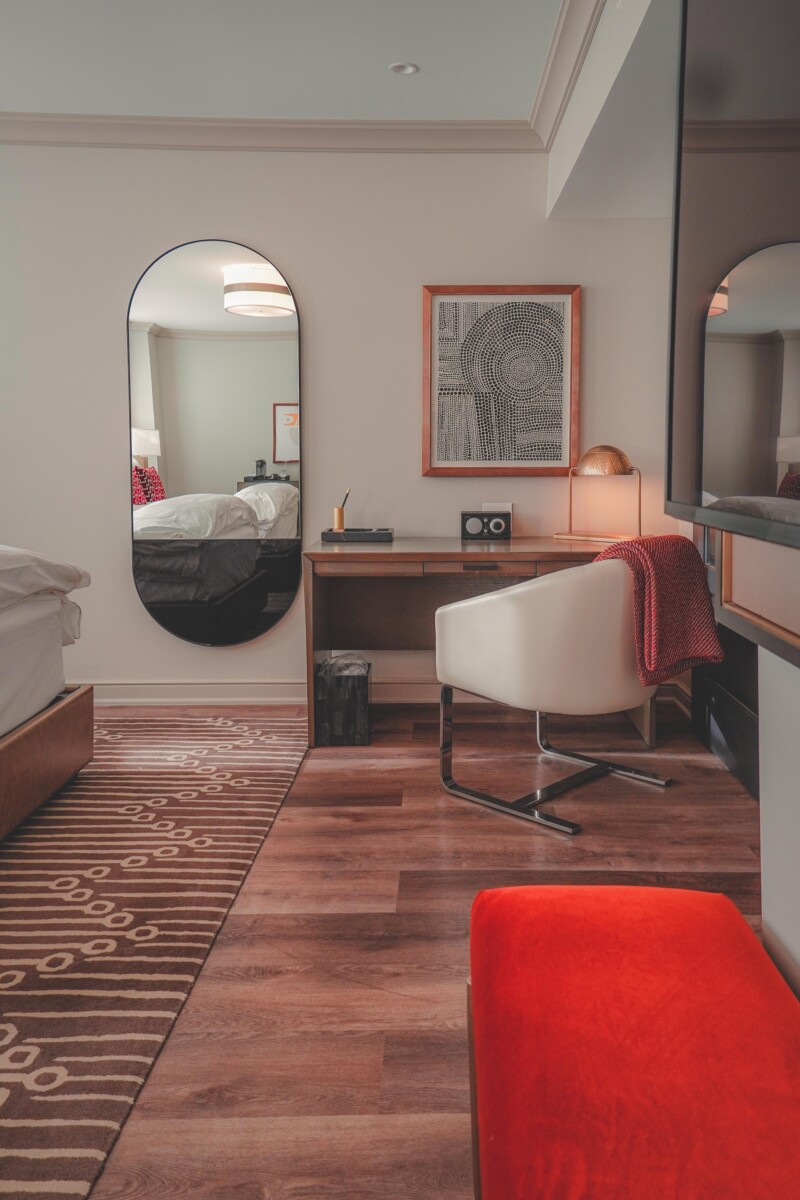 Conveniences are smartly situated. Plaza branded water bottles sit by each bedside. A mini-fridge is tucked away within cabinetry. A thick blanket curls over the rim of a desk chair (in case you want to unfold it and feel extra cozy while working).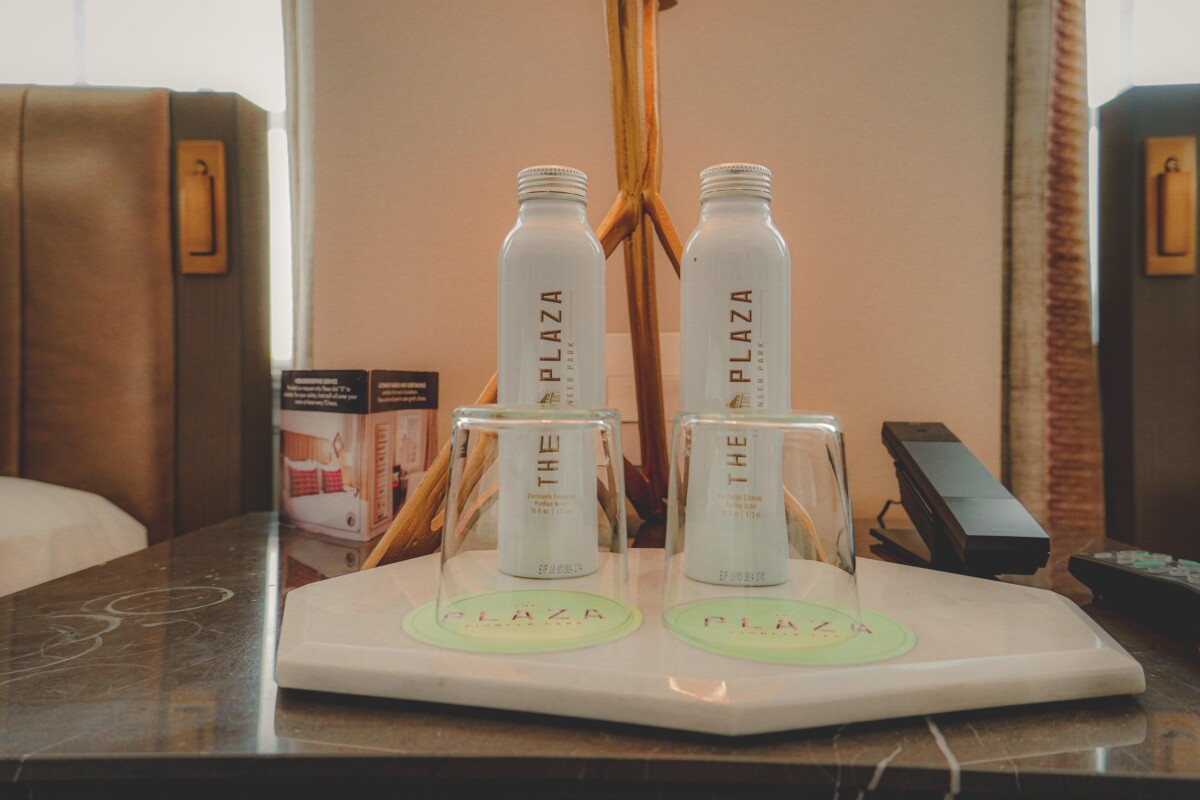 The bathroom is long and slender, comprised of marbled sinks; earth-scented hair and body essentials; a spacious shower; and towels with a P delicately embroidered in.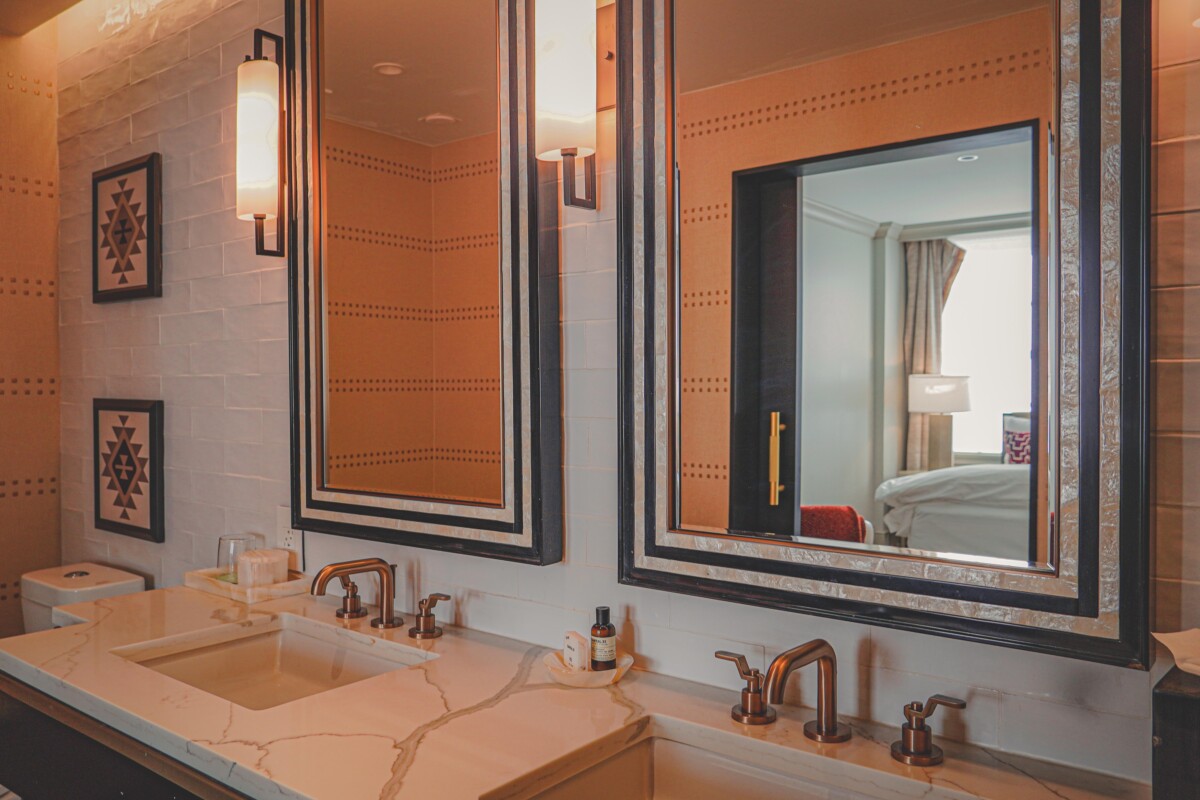 Heck, even the toilet paper has a gold-colored, foil seal over it, like an envelope (which is weird, but I'm also living for these details).
Amenities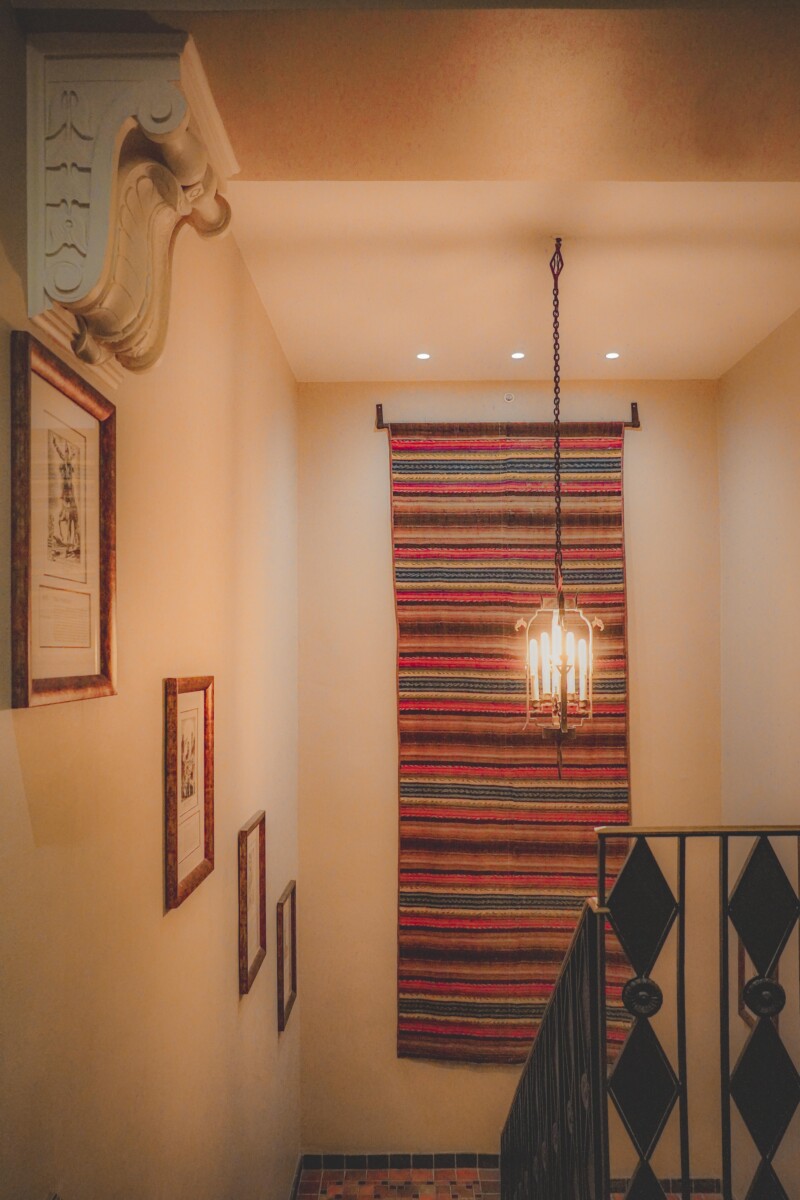 In-room amenities come in the form of Matouk bathrobes and a Nespresso machine. Downstairs, you'll find an expansive fitness center with a duo of Peloton bikes and an ever-so trendy, interactive Lululemon Studio Mirror (chances are, even your local gym doesn't carry this). There's more too: an easy-to-miss series of frames chronicling El Paso's history (near Ambar).
Food & Drink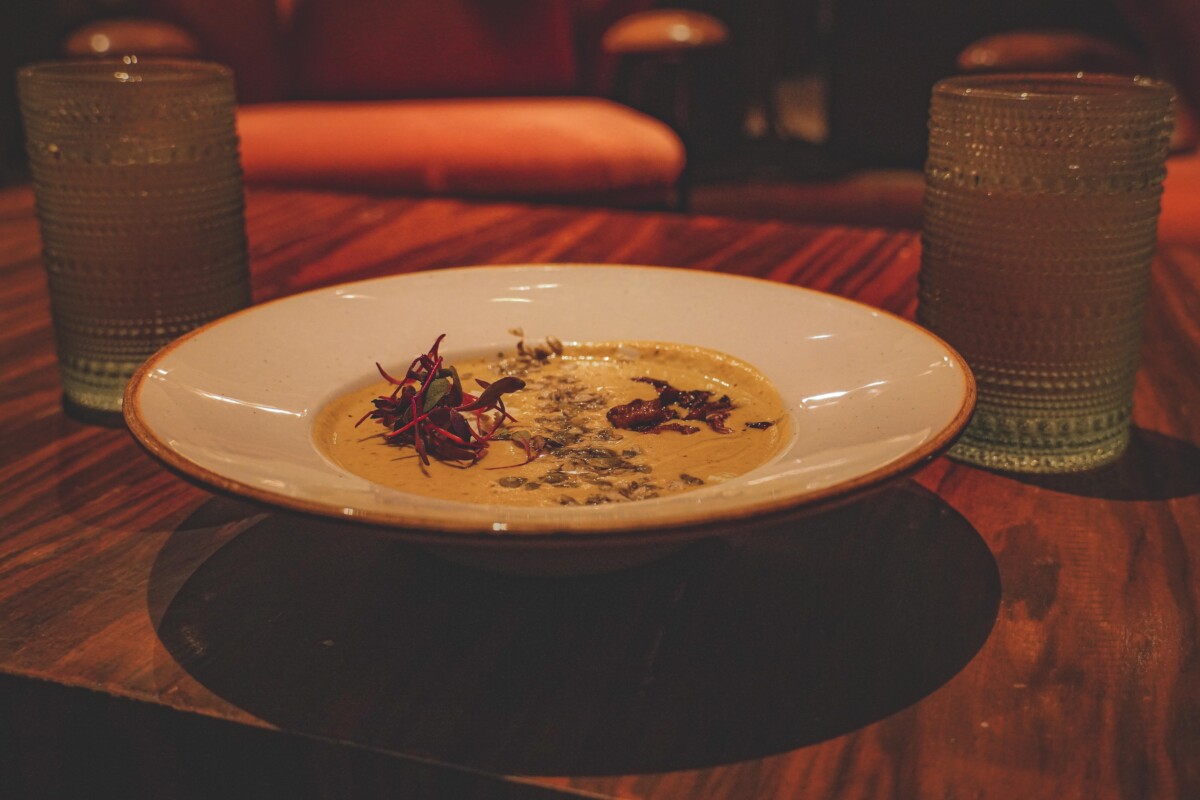 There are two restaurants at The Plaza Hotel Pioneer Park: Ambar and La Perla. Go to La Perla for the views (reservations are a must). Go to Ambar for the food. Ambar's atmosphere is relaxed; it's a sexy, elegant bar with a killer menu. We settle into a lounge chair, which backs a long dining table and U-shaped counter and towering spirit case. We order Crema De Chile Verde, a rich, satisfying soup textured with pumpkin seeds, chewy maitake mushrooms, and a small dollop of thick goat cheese mousse. Our side of choice is Roasted Plantains, a butter-sizzled dish that's perfectly sweet and perfectly savory.
I love the food at Ambar, but dessert is the moment I immortalize this restaurant, the moment I realize how lucky Ambar is to have such a wildly talented pastry chef. Dessert is beautifully presented, delicately flavored, and addictive. The Coconut Tres Leches? Ooh la la (I'm in heaven, someone bring me back to earth please).
Around The Plaza Hotel Pioneer Park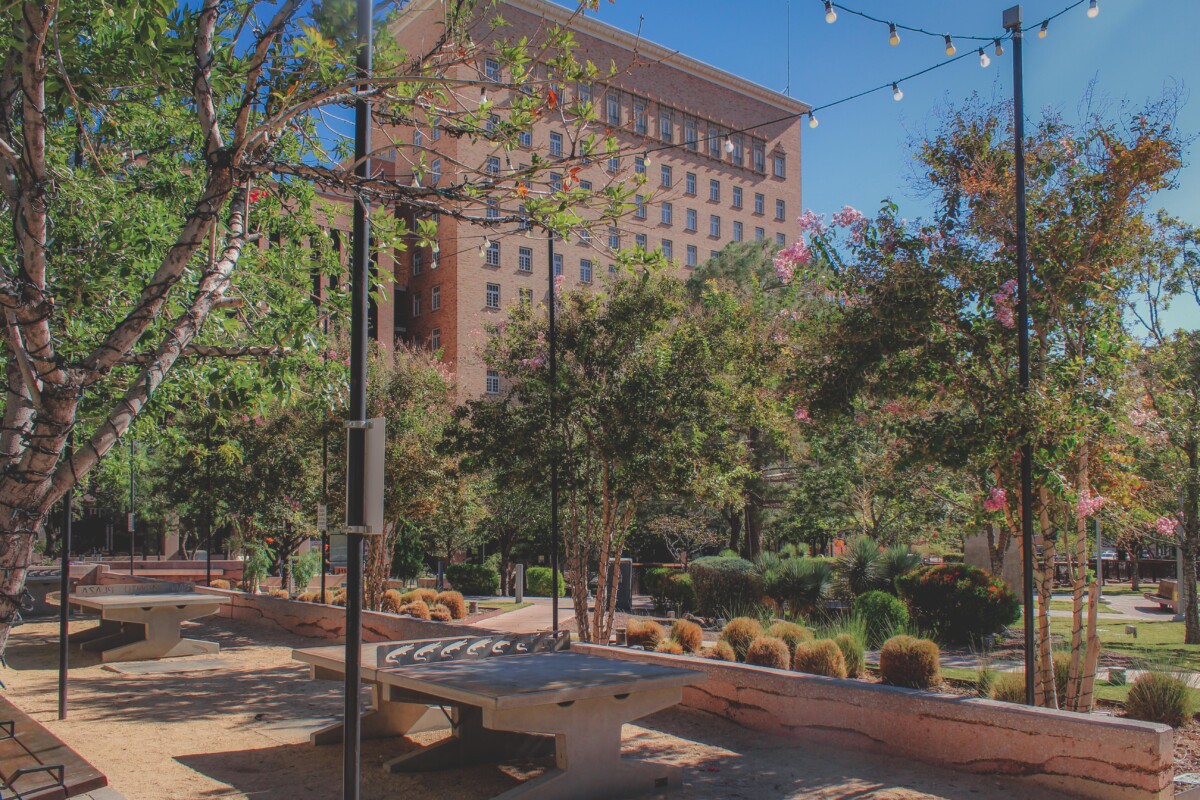 One of the best reasons to stay at The Plaza Pioneer Park is its location. You'll have foot access to popular tourist attractions, shops and sights, and a handful of coffee shops.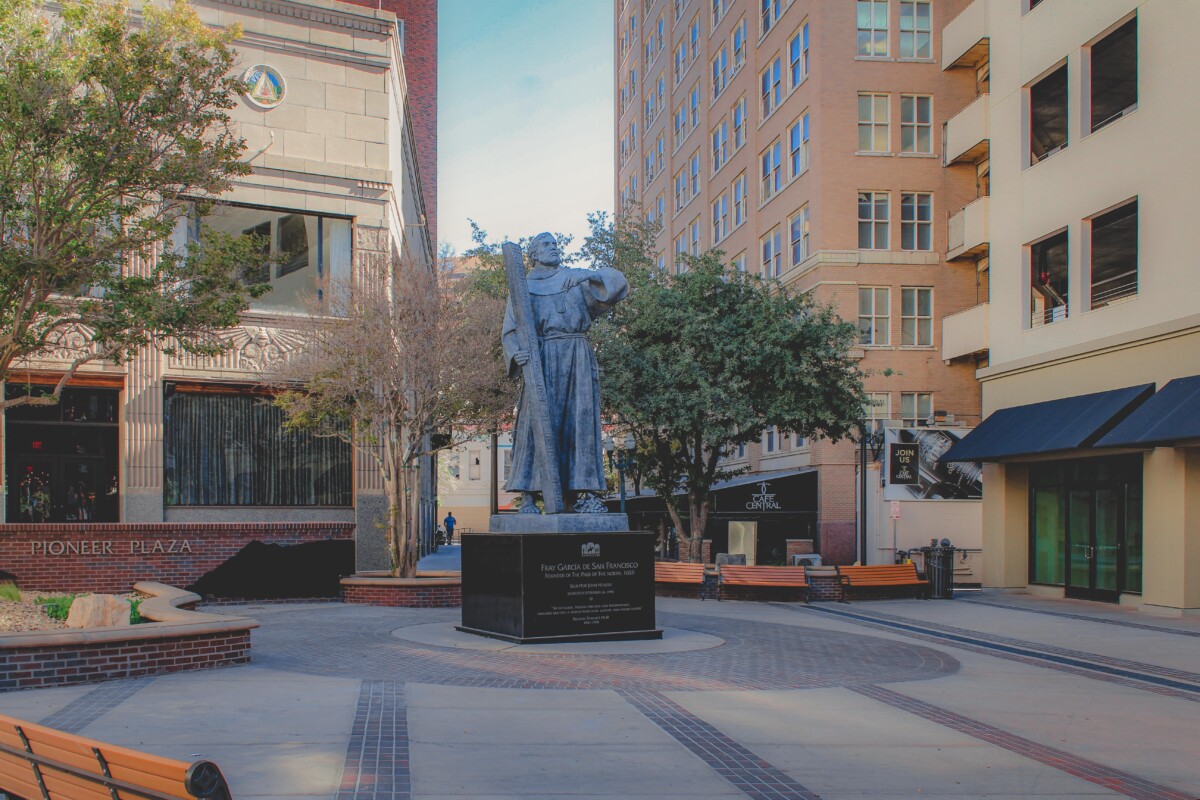 a few recs for things to do:
Aaron & George's Film Cafe: for their Café De Olla and offbeat, indie film screenings (check their show schedule here)
San Jacinto Plaza: pretty little park square flanked by an alligator fountain
El Paso Museum Of Art: free museum showcasing regional works and rotating exhibitions

Did you find this Plaza Hotel Pioneer Park review helpful? What was your experience at The Plaza Hotel in El Paso like? Let me know in the comments below! As always, I love hearing from you.