From half-sunk Cadillacs to a cow-funded car show, here are 10 unusual things to do in Amarillo, Texas.
I first imagined Amarillo to be a small town. Somehow the name, for me, conjured images of yellow flower fields and sleepy streets void of off-the-wall roadside attractions and rich historic sites.
But when we drove into the city (population: roughly 200,000), I was blown away, not only by the sheer size but by the amount there was to explore. Amarillo seemed to extend seamlessly in all directions. There were billboards and signs sporting attraction after attraction. But there was also this underlying note of humility.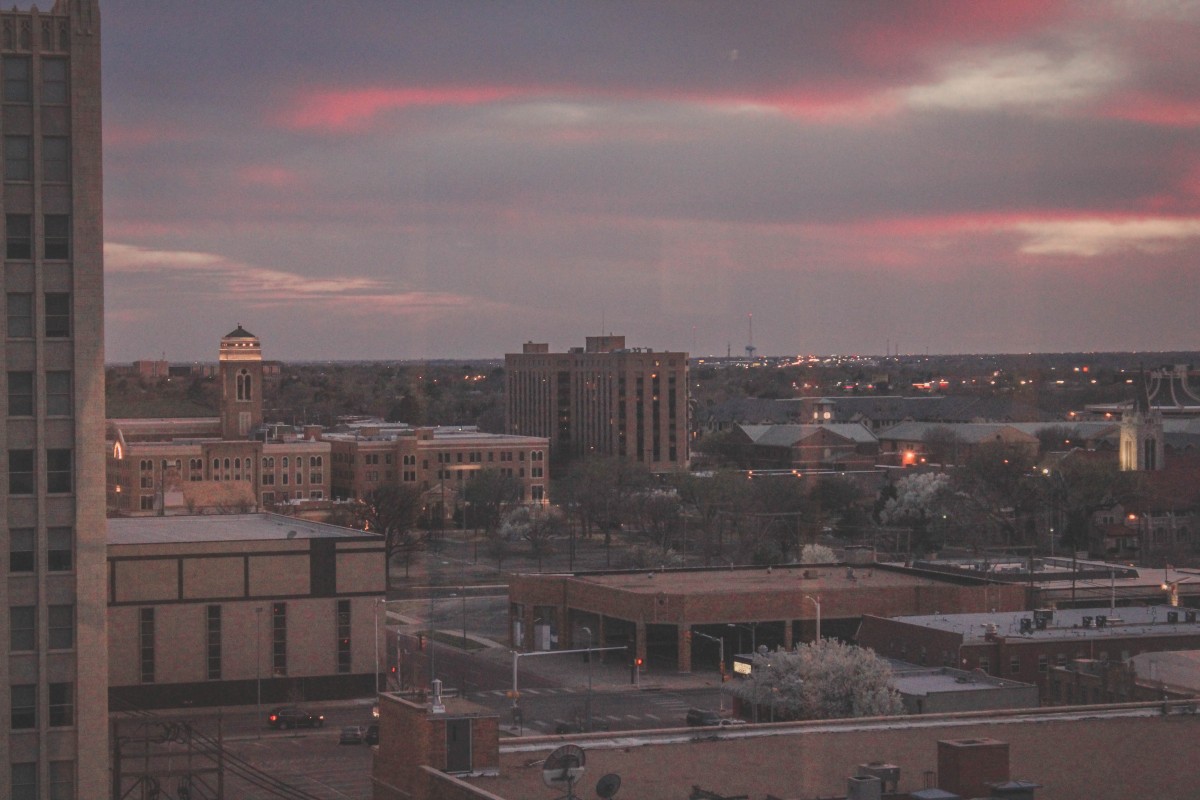 Amarillo is quintessentially Texas. Do you remember the characters from old Western movies? The plaid shirted cowboys with wide-brimmed hats and star-spiked boots drawn up to their thighs? They'd sit in a saloon and chug a glass of beer before John Wayne entered and the screen cut to tumbleweed rolling across flat, red mud.
That's what visiting Amarillo felt like. It felt like I was part of an old Western movie and time had stopped still.
So today, I'm sharing ten offbeat things to do in Amarillo. Let's dive right in.
Things To Do In Amarillo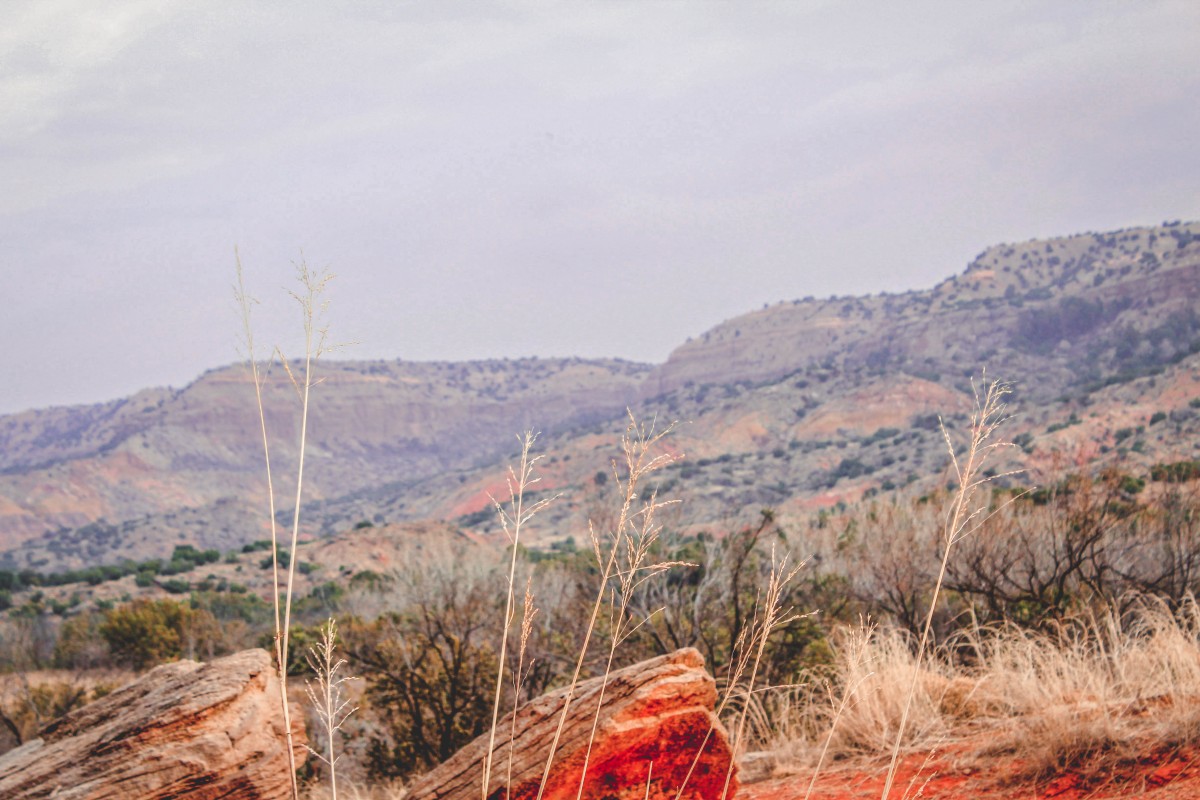 The top things to do in Amarillo are a bit sparse, a bit unusual, and a bit offbeat. Amarillo sits at the crux of weird (Austin might be Texas' self-proclaimed weird city but Amarillo could easily compete for that title as well).
The city (whose name means yellow in Spanish) is one of the biggest in Texas. It's famous for its Big Texan steak challenge, but y'all, there is so much more to Amarillo than steak (though, that being said, they make great steak – more on that later).
Jack Sisemore RV Museum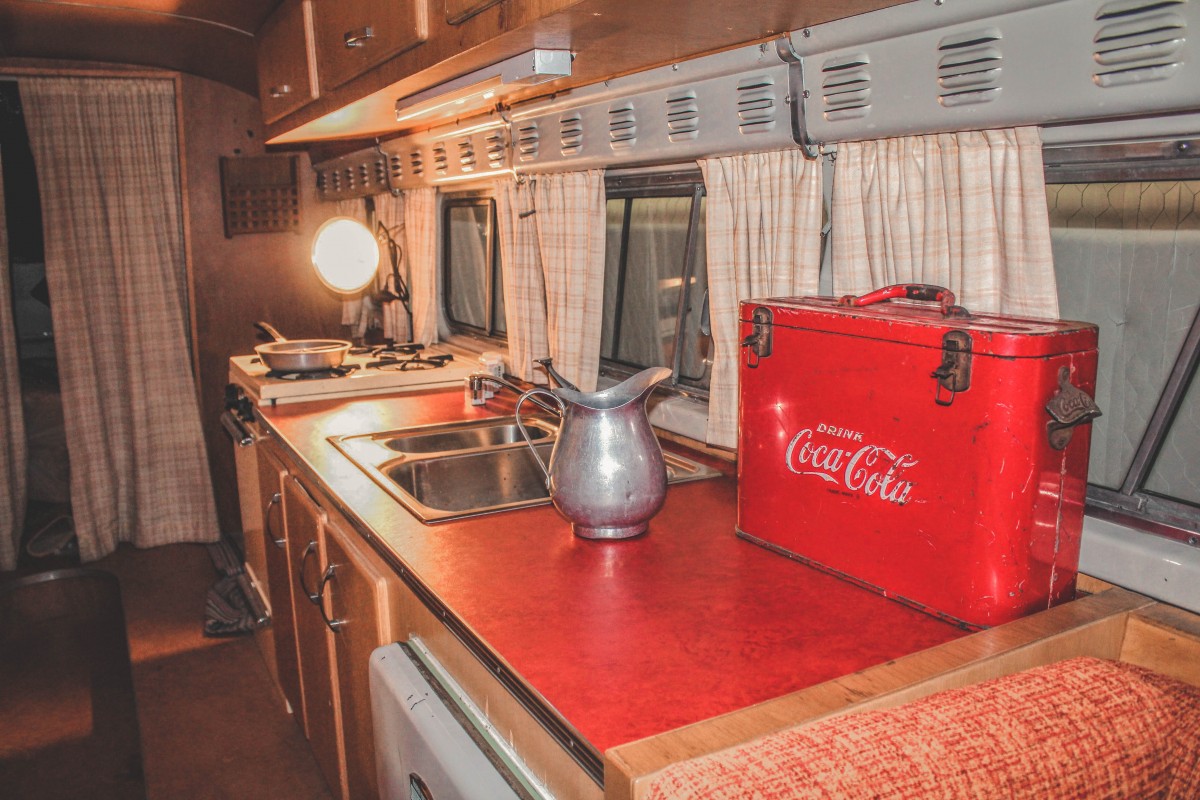 We're kicking off this list with one of the most underrated attractions in Amarillo – the Jack Sisemore RV Museum (which, as it happens, is my favorite museum in the city).
The Jack Sisemore RV Museum is an ode to road travel. It's small and packed with old RVs. As you step into each one, you're immediately transported to a different decade. Every RV in the museum is decorated with a time period in mind. And it's these little details that make the whole experience so much more intimate and interactive.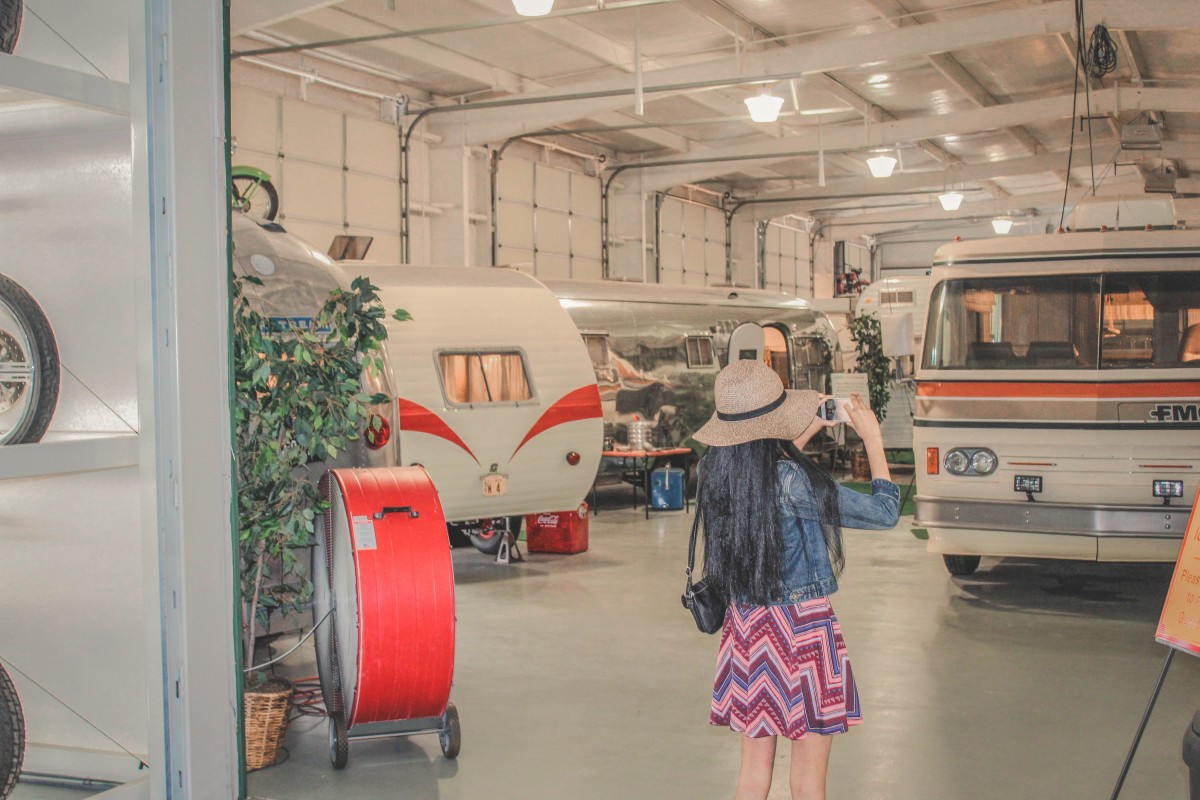 The museum is story focused. So you'll find RVs with unique histories, from a Woodstock days peace-and-love hippie RV to a World War II RV signed by seventeen former presidents.
The museum is also home to the Gornicke family's RV from the Robin Williams movie of the same name.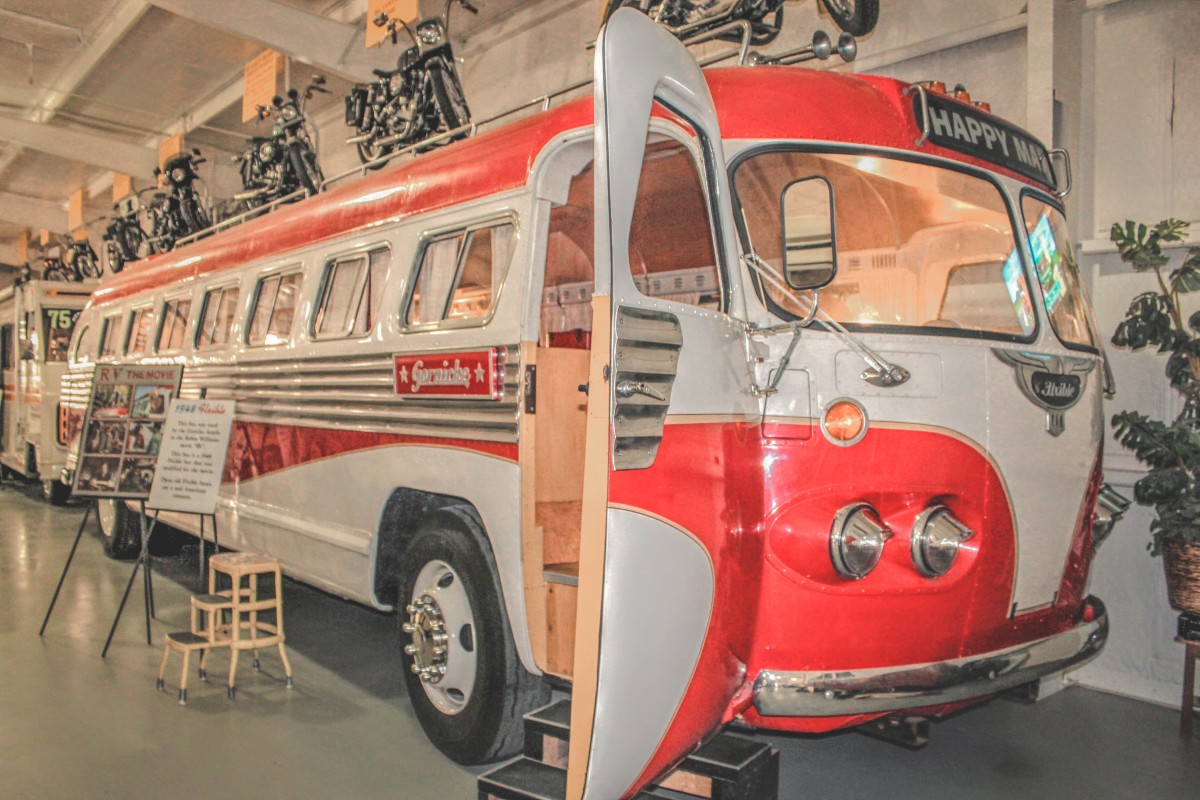 And while a majority of the museum is focused on explaining the history of RVs, you'll also see Harleys and vintage campervans and classic cars in-and-around the showroom.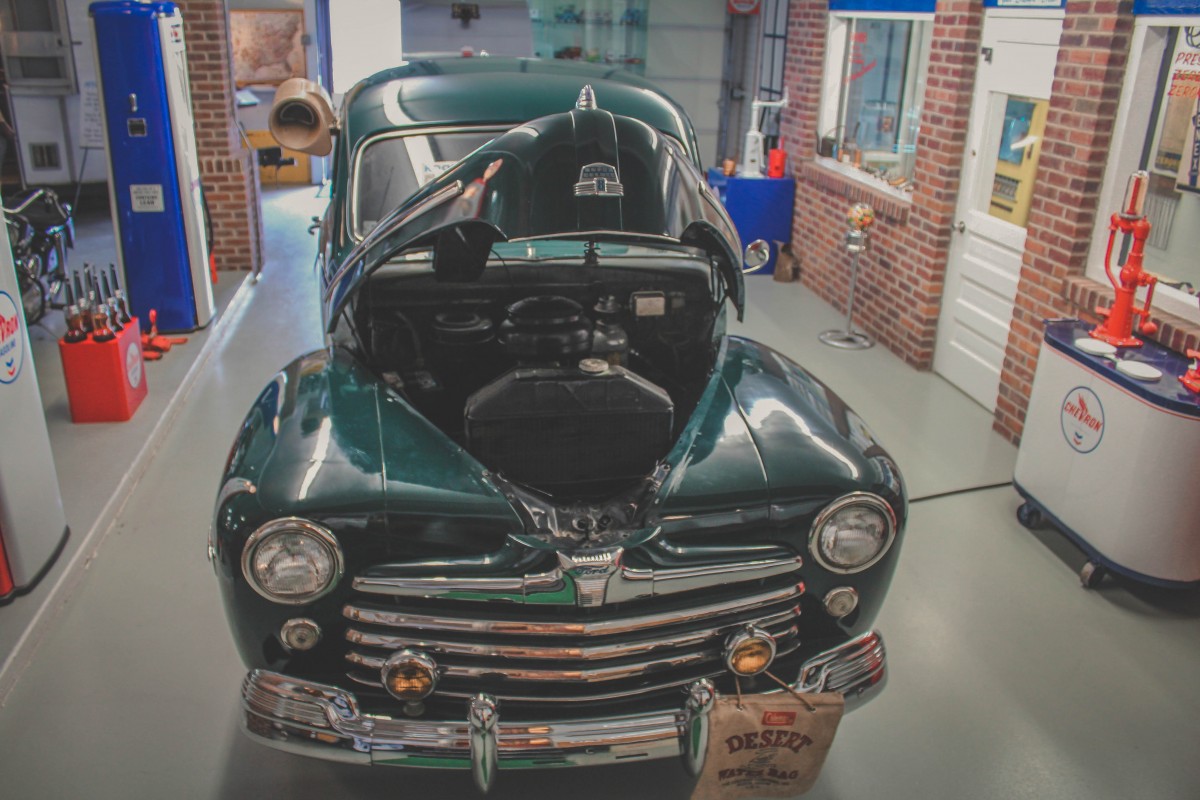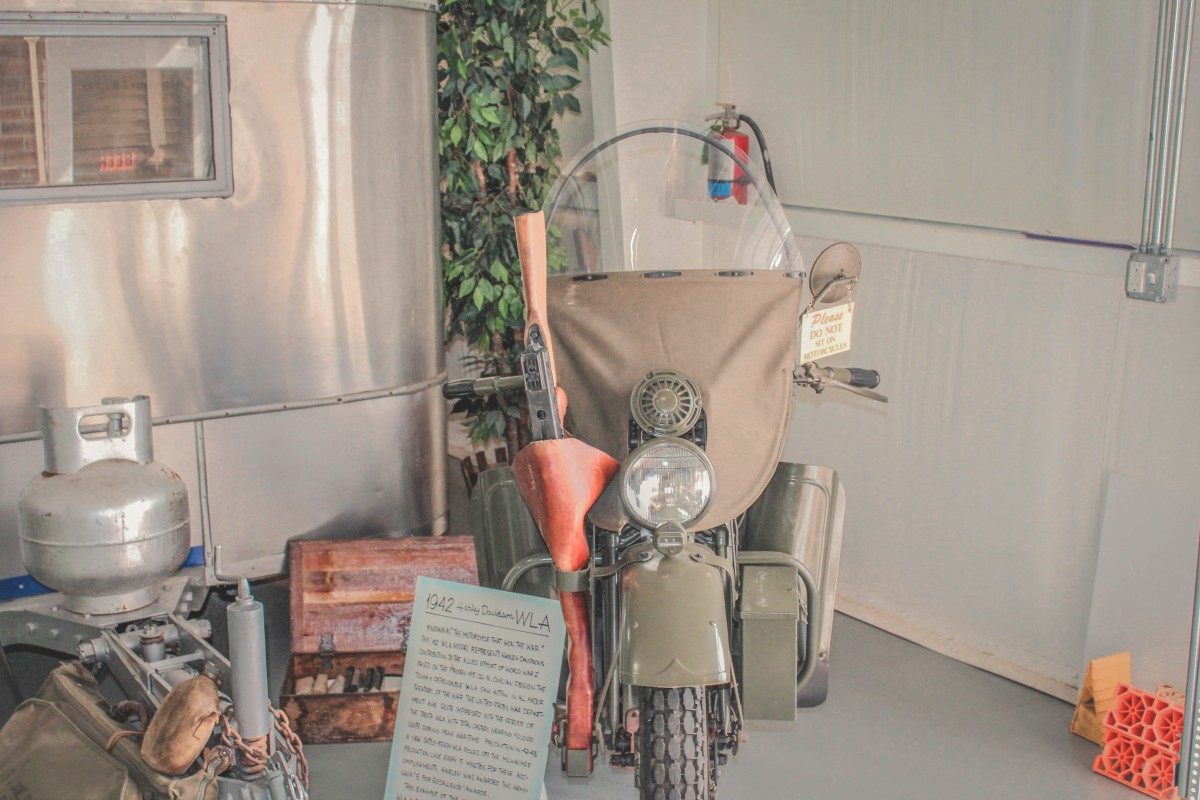 Quarter Horse Hall Of Fame
Amarillo has an entire museum dedicated to quarter horses. Started by the American Quarter Horse Association, the Quarter Horse Hall Of Fame focuses on the impact of quarter horses in Texas (and other parts of the USA).
I had no clue what a quarter horse was before visiting the museum a few years ago. And if you're like me, here's the rundown. A quarter horse is a breed of horse that has the body build of a racer. It's good at sprinting (imagine Usain Bolt running, double his speed, and that's roughly the average miles-per-hour for a quarter horse).
It is a fast horse. But the museum is not so much focused on the speed as it is on the history (you'll even find a bloodlines chart on the floor of The Grand Hall).
Oliver Saddle Shop
Oliver Saddle Shop is a four generations-old business. It started over a hundred years ago in Vernon, Texas and is now a staple in Amarillo.
The saddles and tack sold here are all handmade. So even if you're not planning on buying a saddle, Oliver is the kind of shop that you can spend a half-hour walking through just to admire the craftsmanship.
Don Harrington Discovery Center
The Don Harrington Discovery Center is a nonprofit organization. It's one of the most popular things to do in Amarillo with kids.
Children will love the Grossology show. It's a little in-your-face but overall, educational. Like a lot of information in the museum, it's presented in a very blatant manner but it's also geared to a young audience (between second and third grade).
Bill's Backyard Classics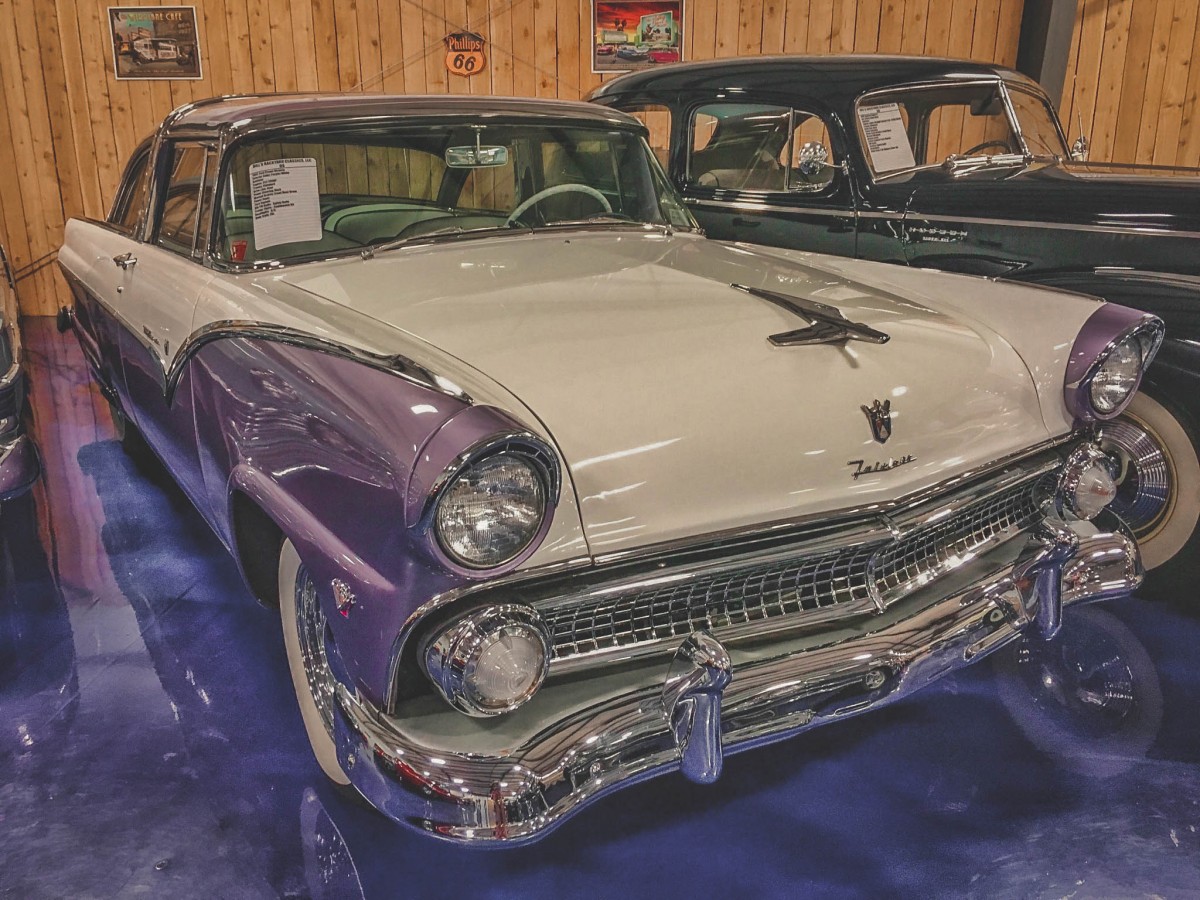 Bill Pratt (no relation to Chris Pratt, I checked) grew up on a farm. He worked in the beef industry for a bit. He made 80 plus agriculture-related patents. He was a Formula One driver in his spare time.
And today, he's the reason for Bill's Backyard Classics, a personal collection that's grown into a museum.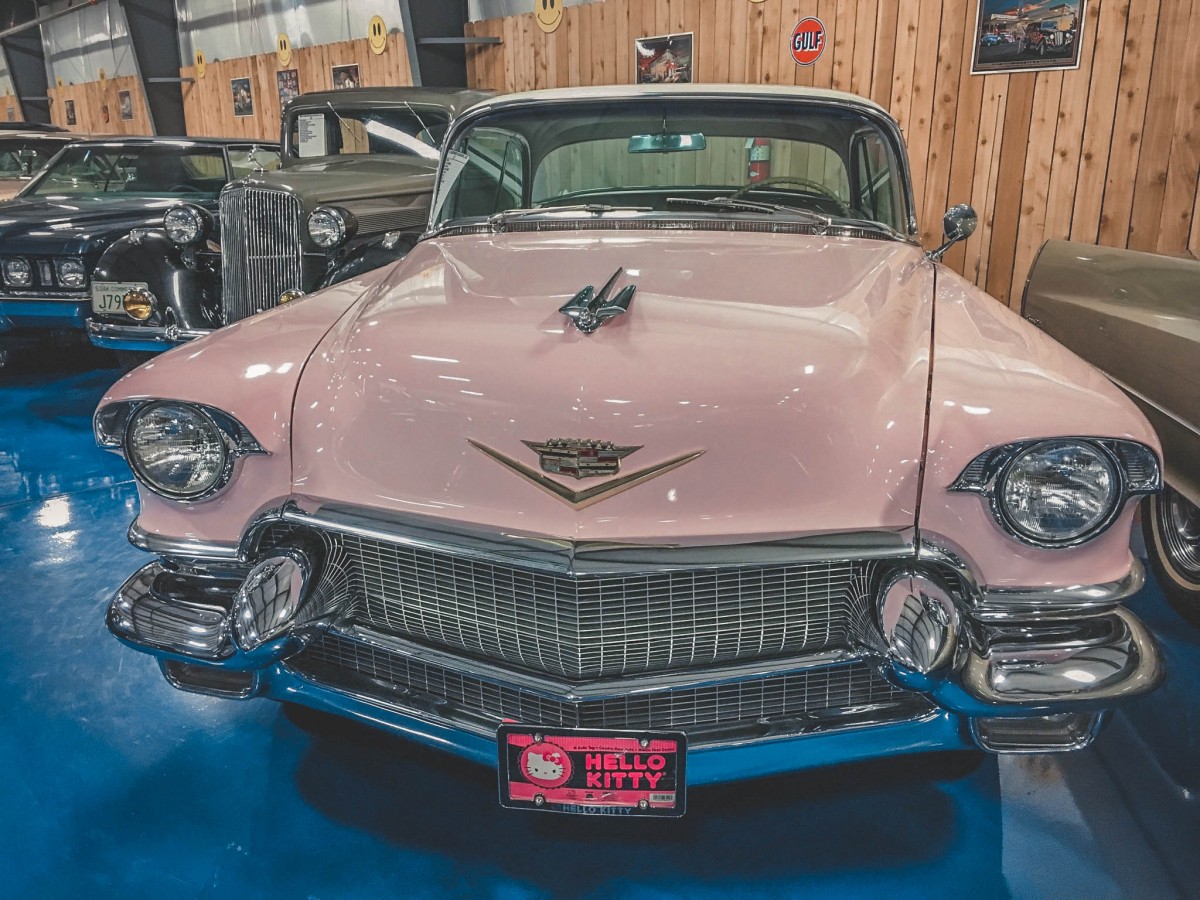 Admission comes with a guided tour of the cars. The two showrooms contain almost 200 classic models, each sporting a unique style and color.
Amarillo Museum Of Art
The Amarillo Museum Of Art is a multi-floor museum featuring art around the world. But you'll want to visit for the Asian art collection (3rd floor), which includes Tibetan manuscripts and Southeastern rugs.
The entrance is located on the 2nd floor. And the great thing about this museum is that you can visit right now (at home)! Here's a link for a virtual tour of the museum (this is basically how I've been traveling for the last few months, from the comfort of my PJs).
Cadillac Ranch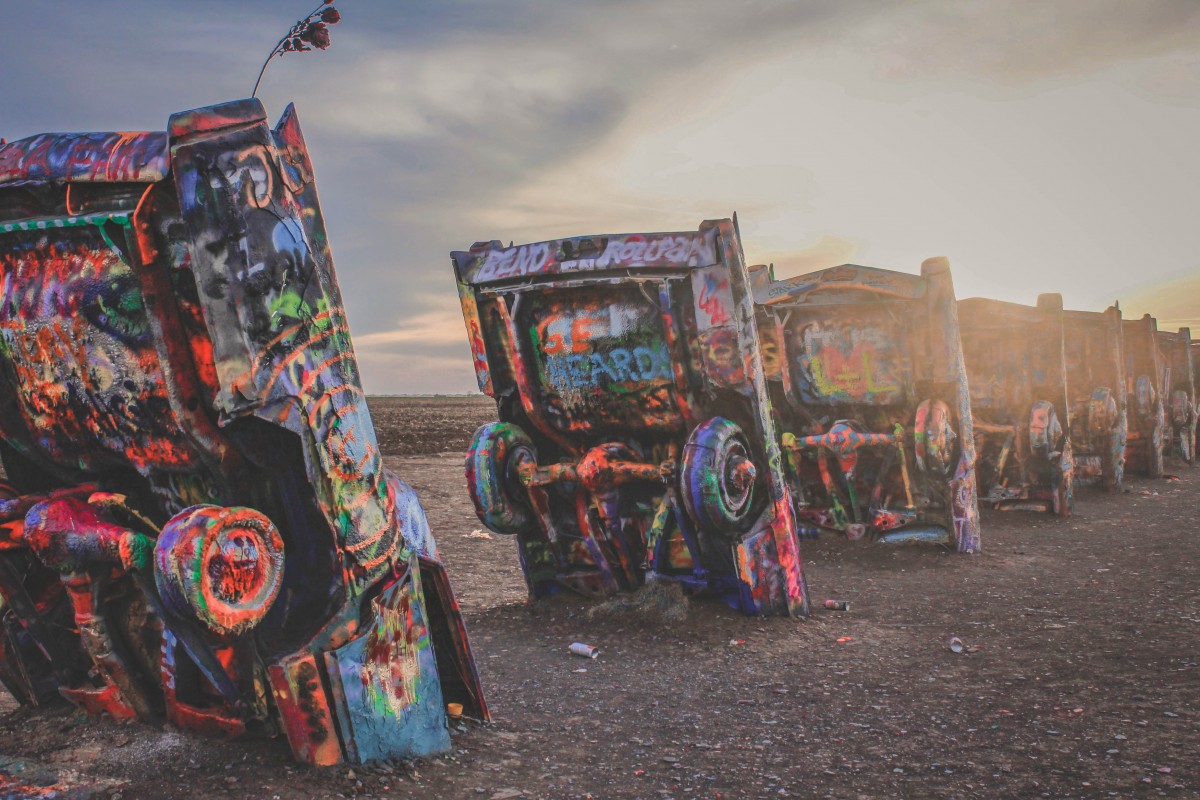 Even though a part of Cadillac Ranch was burned down last year, it remains one of the most popular roadside attractions in the USA. Here's the picture: ten Cadillacs half-sunk nose-down in the mud. It's right off a highway. And the land around spans for miles and miles.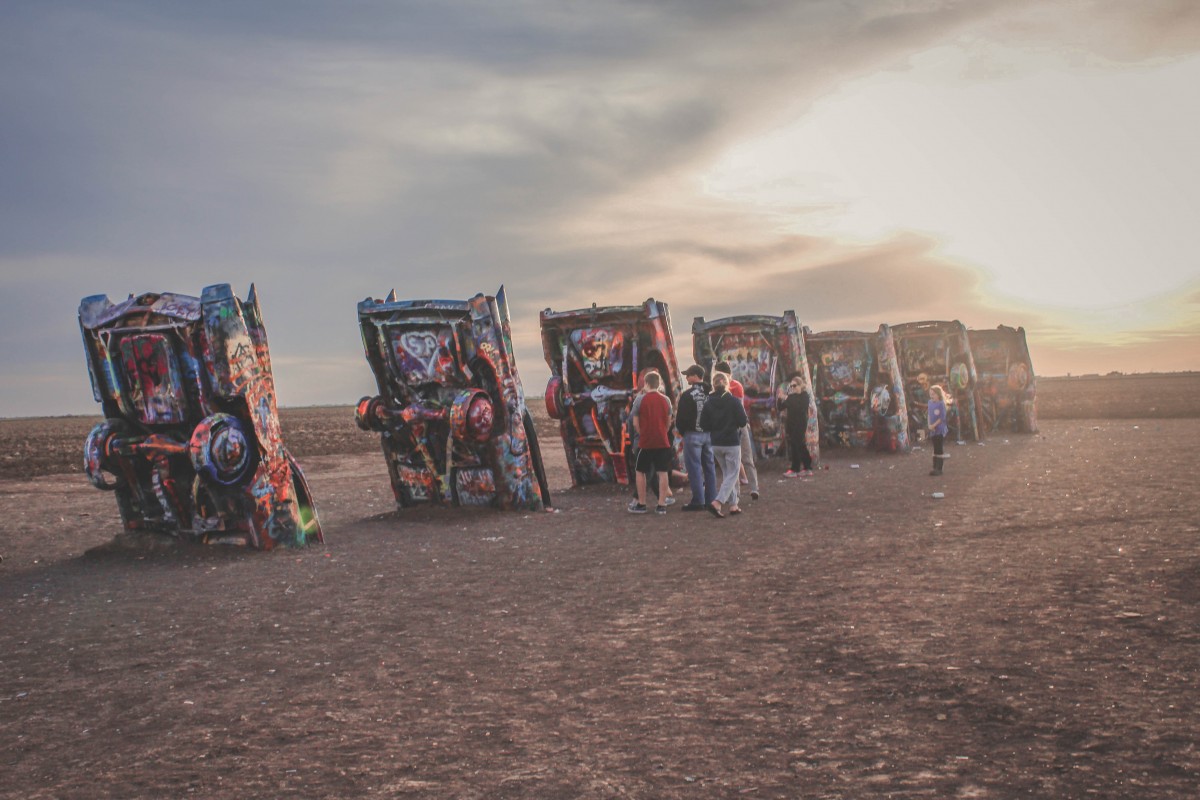 Cadillac Ranch was created by a group of hippie artists and funded for by a (very creepy) millionaire.
Honestly, I feel weird mentioning this attraction on the blog. But I watched this incredible discussion video by Seji on reading books by problematic authors and when I think about it (and loosely apply some of her ideas to the travel space), the backer of Cadillac Ranch is dead and neither he (nor anyone in his family) is profiting off a visit.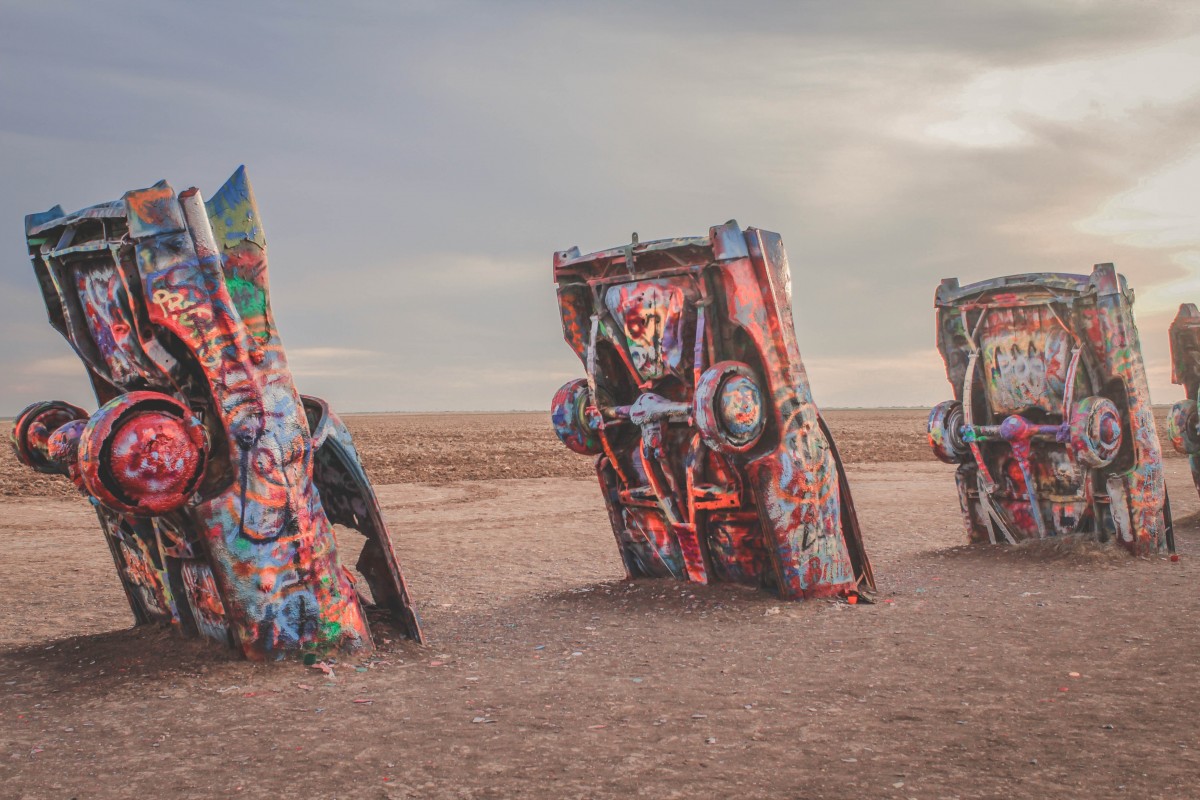 Strangely enough, over the past few years, Cadillac Ranch has become an emblem of the American West. It's been featured on National Geographic and Conde Nast.
The messages on the Cadillacs constantly change (every few hours, the colors are turned over by visitors).
You're free to bring your own spray can.
Amarillo Botanical Gardens
Whilst only 4 acres, the Amarillo Botanical Gardens is a stunning little space in the Texas Panhandle region. It's lush and green and artistic.
The paths wind and split and split again. So a stroll that would otherwise take thirty minutes can be stretched to an hour or two.
From the Greenhouse to the Japanese Garden, it's easy to see why the Amarillo Botanical Garden is well-loved by locals.
Palo Duro Canyon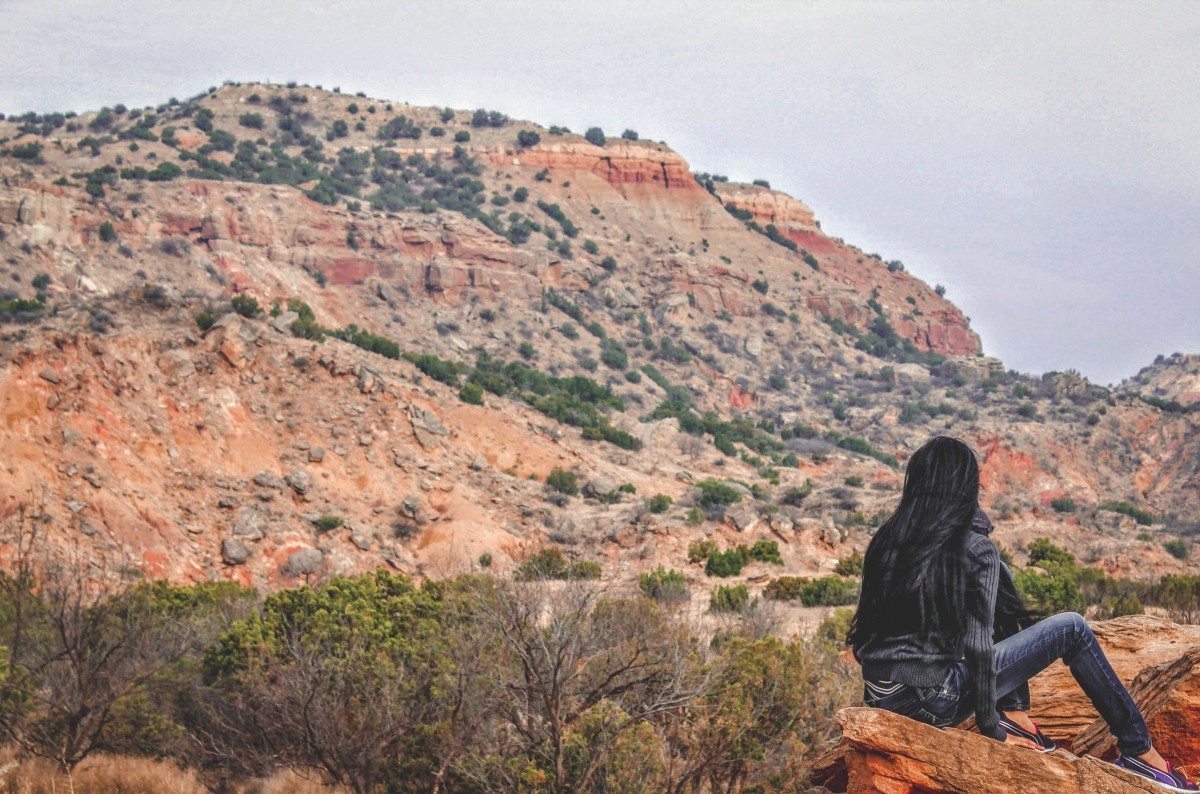 Palo Duro Canyon State Park, located just thirty minutes from Amarillo, is the second-largest canyon in the United States. At 120 miles long and over 800 feet deep, Palo Duro Canyon wears a special wreath.
Bold clay colors streak brown rock. Red and white layers ribbon around the base of the cliff. The incline of the Canyon slashes downwards, like a painter's brushstrokes flying outside the lines.
Palo Duro Canyon stretches out but curves inwards. Deep earthen colors fire ignite a clouded sky.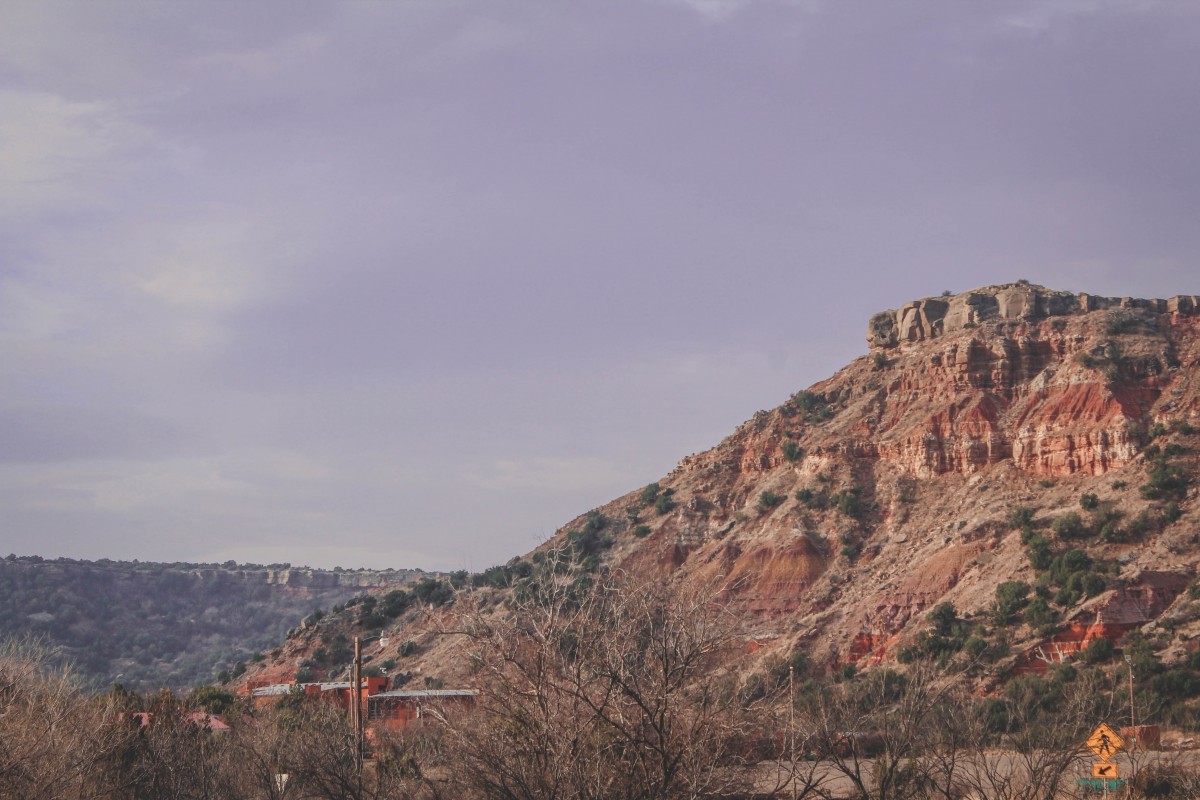 This was once home to Native Americans. Later ranchers would occupy the secluded region.
It wasn't till Franklin Roosevelt's era that the Civilian Conservation Corps arrived, armed with the tools needed to chip out a national park. Many of the original buildings from 1934 are still intact. The lodge (now visitor's center), cabins, and trails are entrenched in Great Depression-era history.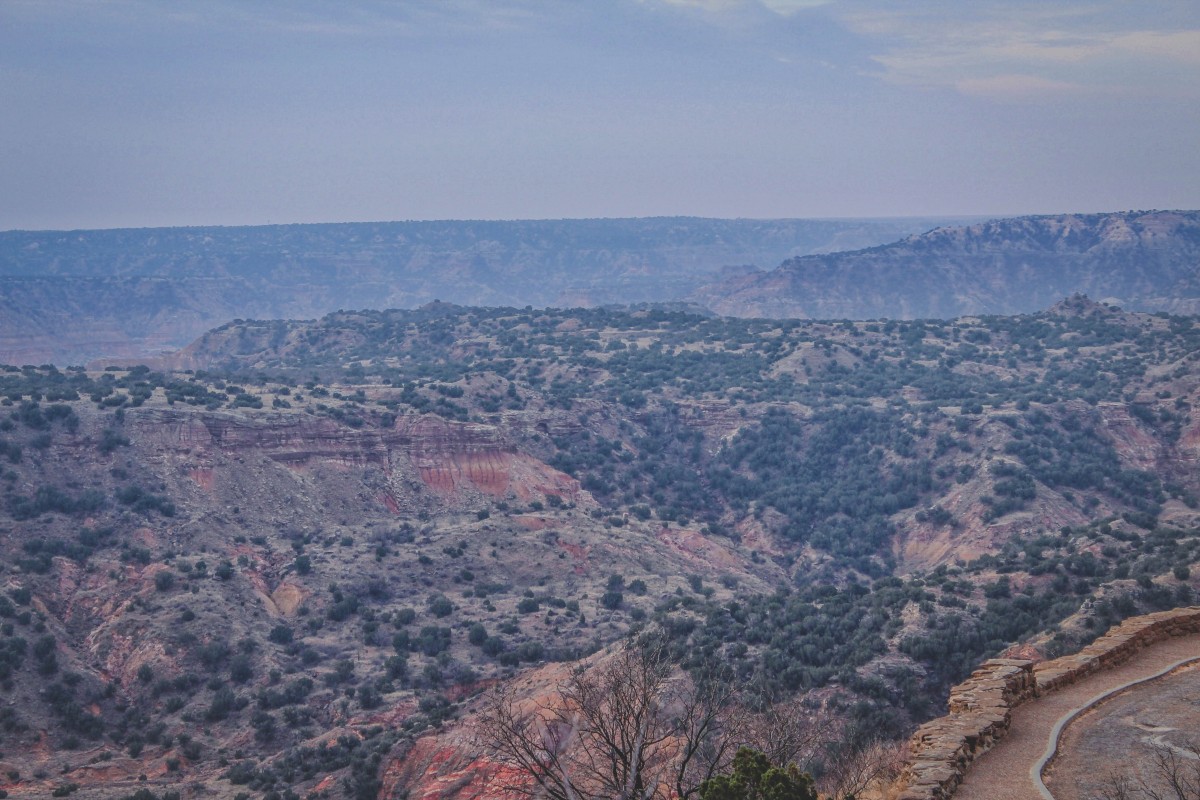 The original CCC trail is still there, stretching from the Canyon Rim to the floor. But as a warning, this is a challenging hike. A more moderate and much more popular option is the Lighthouse trail, where you can see a natural lighthouse-like structure set in rock.
Panhandle-Plains Historical Museum
Situated on the Texas A&M West Campus, the Panhandle-Plains Museum is the all-caps biggest history museum in Texas.
And it's incredibly comprehensive. The Panhandle-Plains Museum is one of the most well-known things to do in Canyon, a small town just a short drive from Amarillo.
But if you're looking for a volunteer-run history museum that's a little lesser-known (I did promise a list of offbeat things to do in Amarillo), the Kwahadi Museum Of The American Indian is right off I-40 (and it is located in Amarillo proper).
Shopping In Amarillo, Texas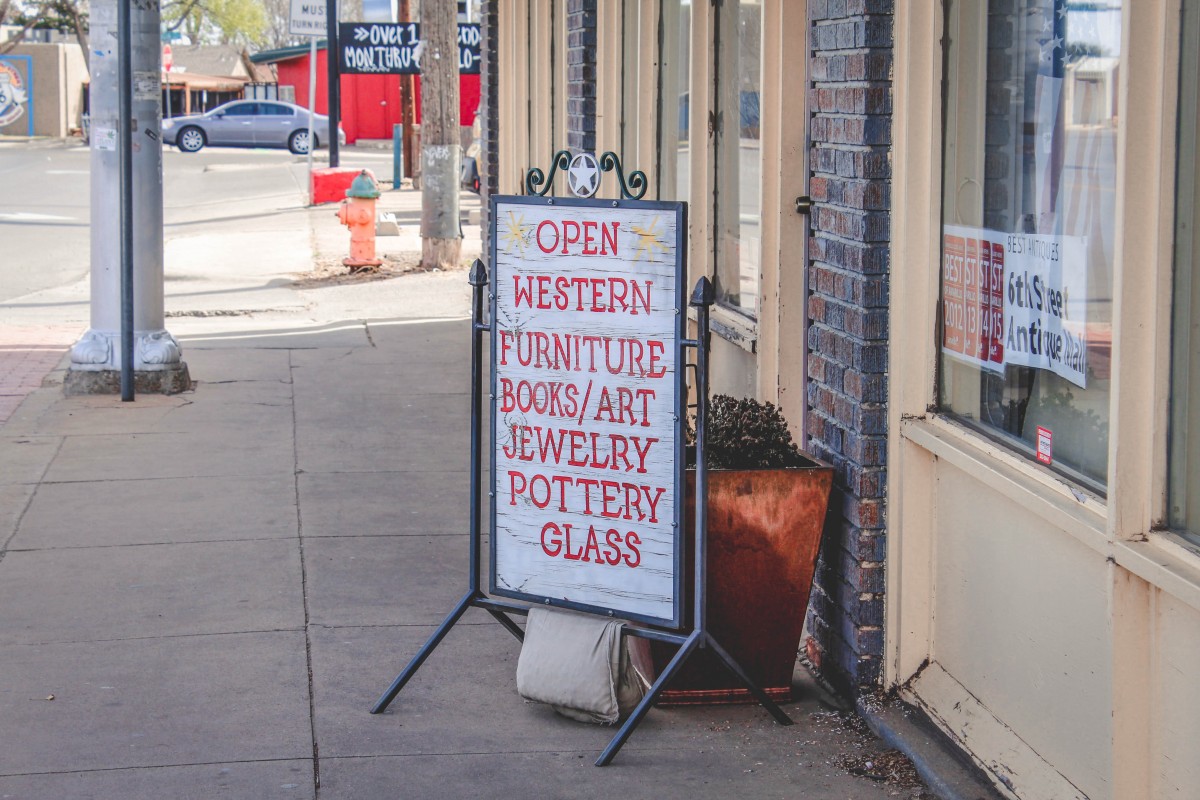 Historic Route 66 is an entire district dotted with antique-and-vintage stores. Over the years, it's made a name for itself.
Here's Where To Shop In Amarillo: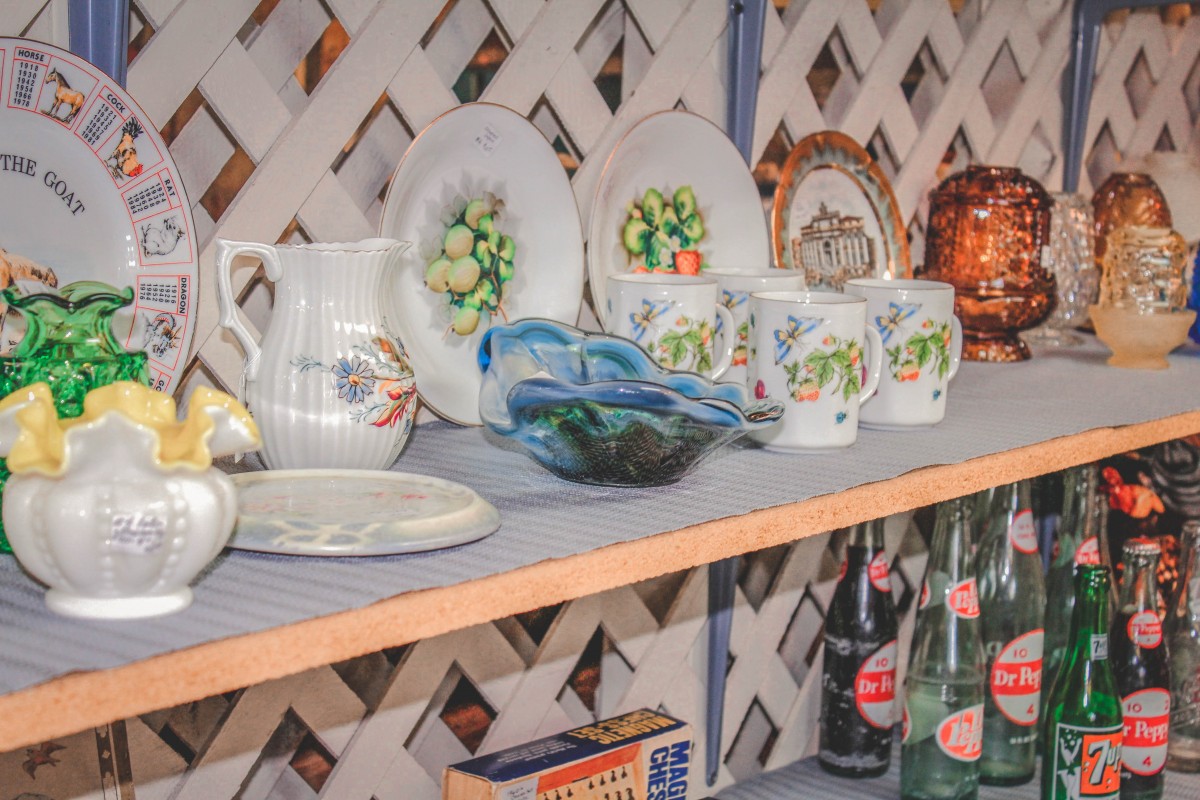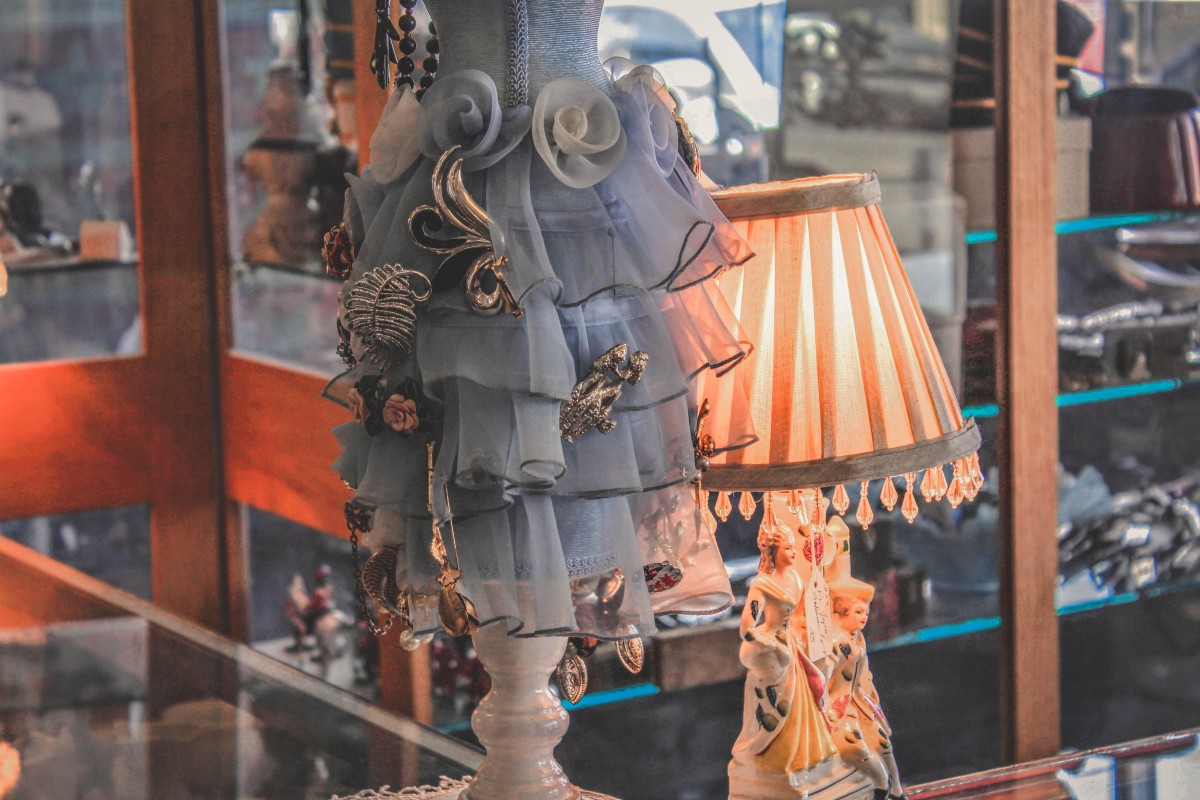 Places To Eat In Amarillo, Texas
Our Top Pick – Youngblood's Cafe
Youngblood's steak is flawlessly seasoned and seared to perfection. It doesn't taste like any Chicken Fried Steak I've ever had before. Why? Youngblood doesn't deep fry the steak, like most other restaurants, but rather cleverly grills it in butter, adding a rich twist to this traditional Texas dish.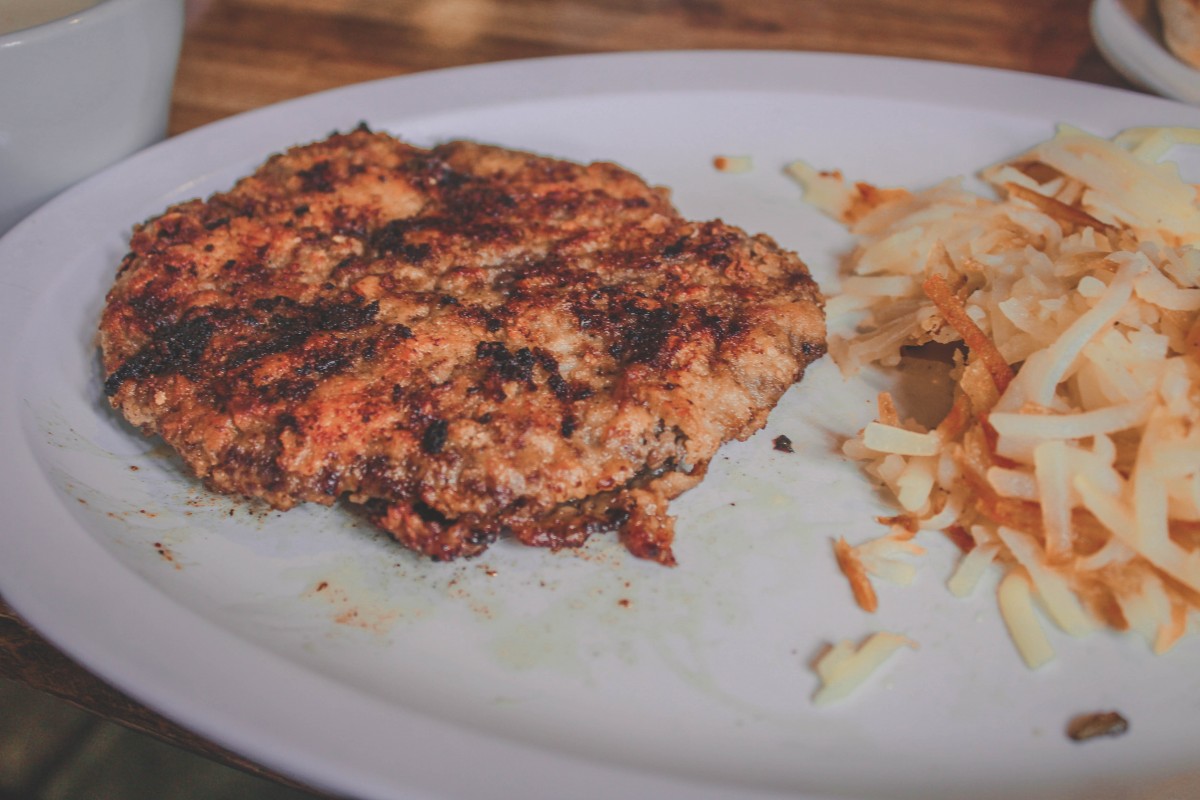 The entree is served with hash browns. There isn't anything special regarding the hash browns, but it stands as a time-honored side with the seven-ounce steak.
What seals the breakfast as commendable is the gravy.
The white gravy is creamy and served in a separate bowl along with some eggs, which you can get cooked any way you like. Naturally, I smothered the gravy all over the steak and devoured it in a not-so-attractive Adam Richman fashion, but granted, when you taste it, you are bound to do the same.
Other Amarillo Favorites: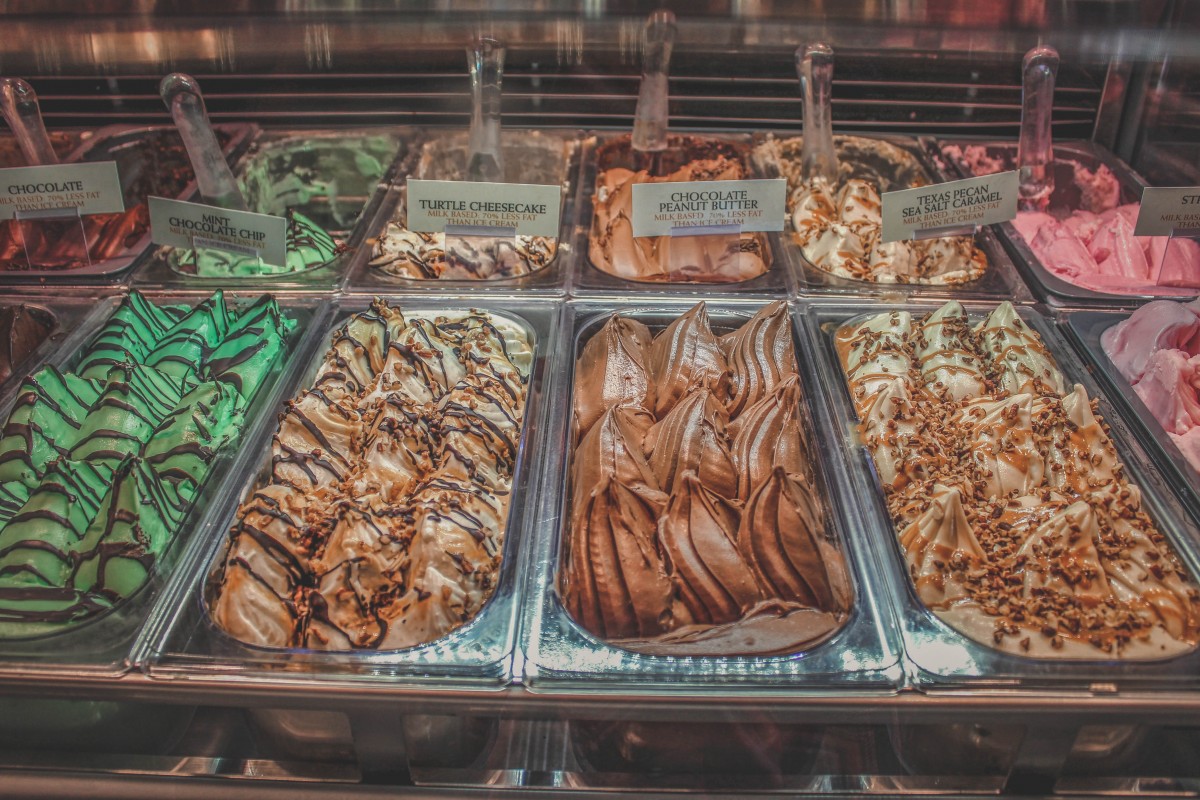 Big Texan Steak Ranch: a giant carnival-like restaurant that's an attraction unto itself. Big Texan Steak Ranch hits bulls-eye on the phrase "go big or go home" and "everything is bigger in Texas". If you can eat their 72 oz steak in under an hour, it's free. We played it safe and ordered some Baby Back Ribs.
Sunday's Kitchen: hole-in-the-wall spot with big portions and an even bigger heart. The menu is Louisiana-inspired and everything is equally good.
Tyler's Barbeque: Texas and Barbeque go together. Tyler's knows and understands that. This is a slightly expensive local spot that's definitely worth the splurge.
Where To Stay In Amarillo, Texas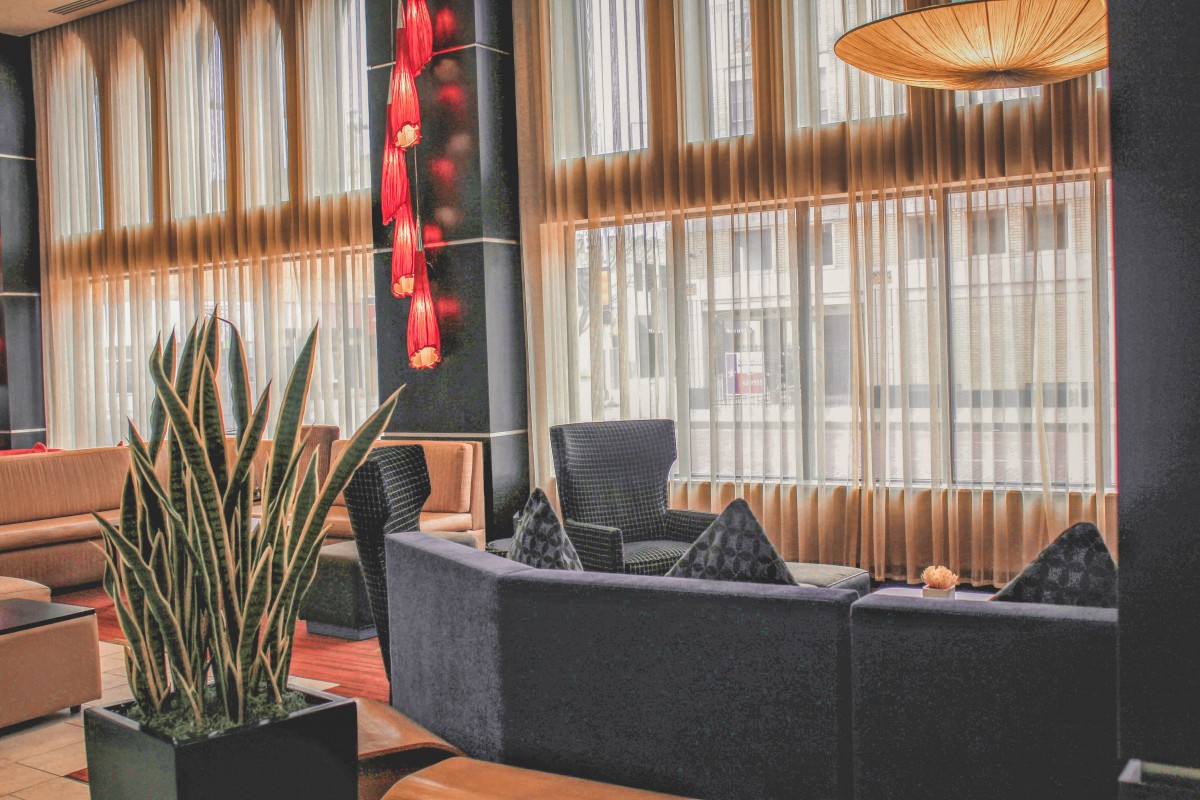 Every time I pass through Amarillo, I stay at the Courtyard By Marriott Amarillo Downtown (check prices and reviews here). The hotel is situated in the former Fisk Medical Arts building, making it the only hotel in Amarillo on the National Register Of Historic Destinations.
But you wouldn't know by looking at the interior. Marriott Amarillo Downtown is chic and trendy and minimalist and modern. It's sleekly designed with pops of orange and red.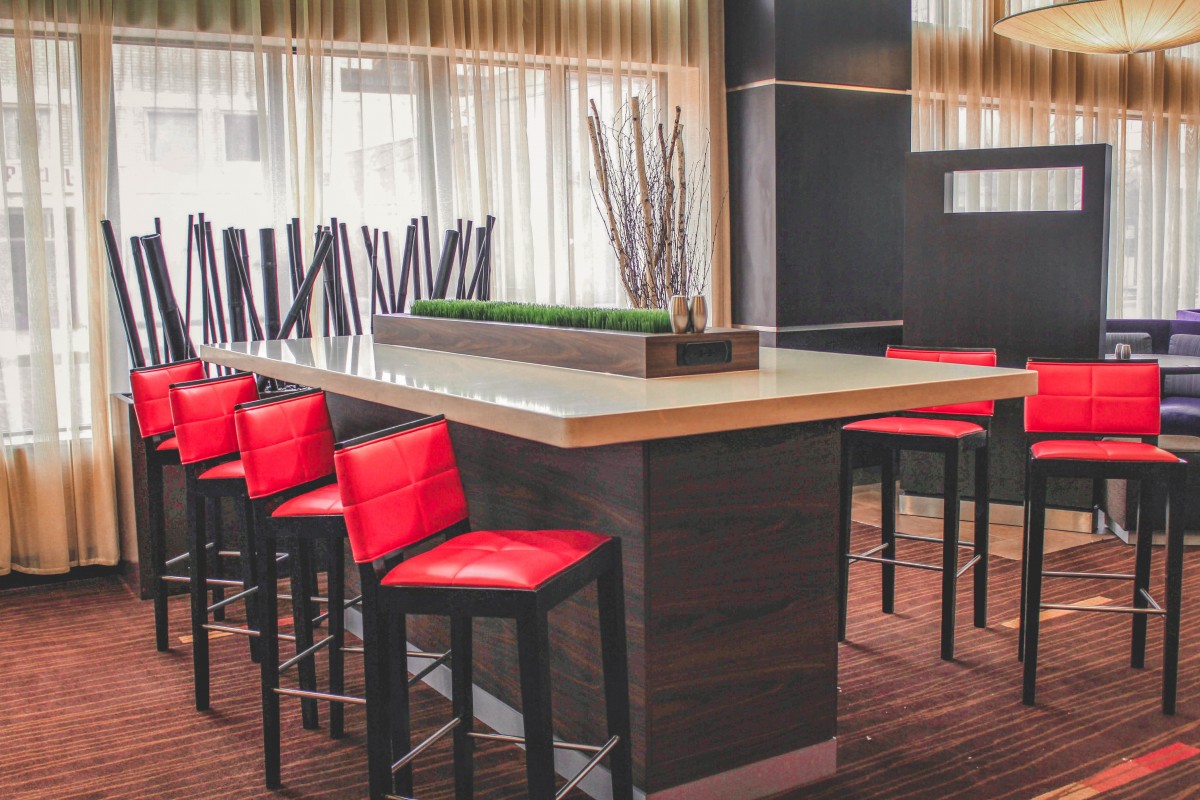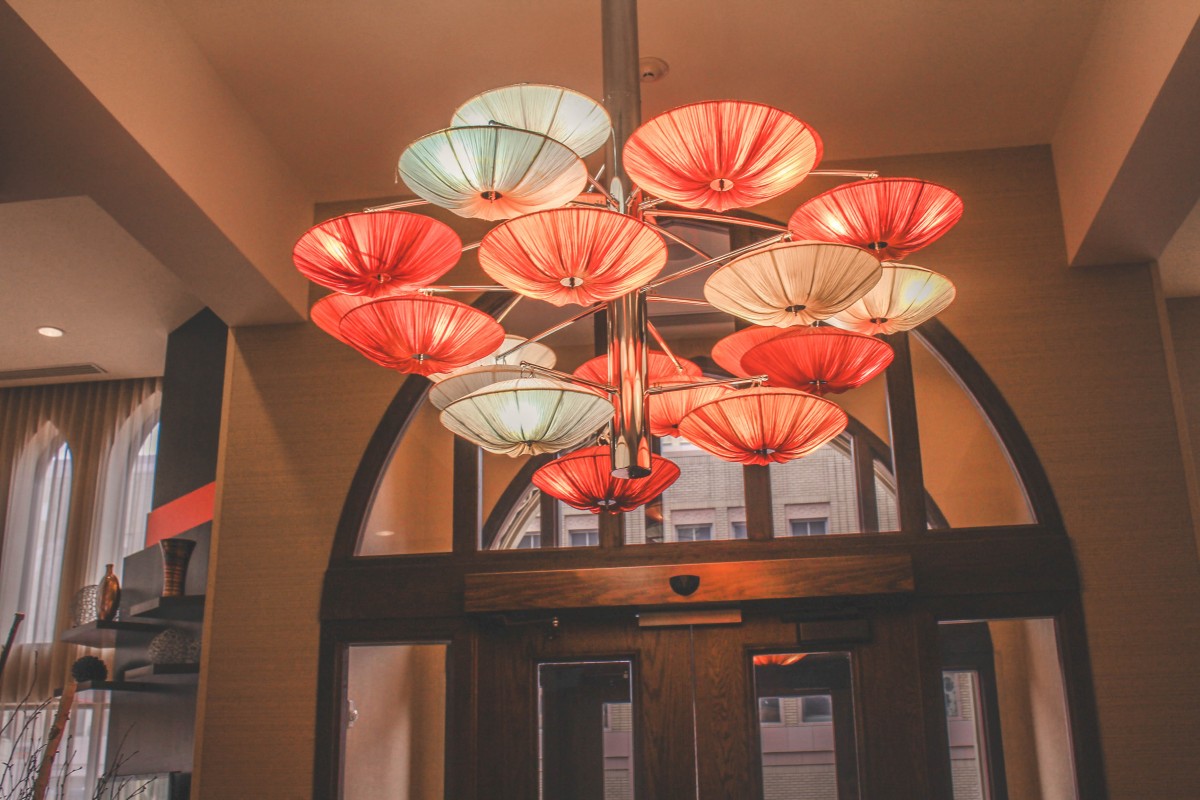 For the price (the real reason I come here), it's a really nice hotel. And it's located in the heart of downtown, not too far from most of Amarillo's major attractions (read as: it's less than ten minutes from the RV Museum).

Did you enjoy this guide to the top things to do in Amarillo? Have you ever been to Amarillo? What are your favorite things to do in Amarillo, Texas? Let me know in the comments below!