A little voice in my head tells me to skip looking for things to do in Bishop Arts District today.
You've been here before. Twice. No, thrice. And you won't find anything new.
But I don't listen. I'm leaving Dallas in a week and a part of me wants to say goodbye to my favorite haunts.
Even though I'm only moving an hour away, I still need to solidify a new daily routine – find a new favorite local caffeine stop (currently Davis Street Espresso), a new favorite workspace (also Davis Street Espresso), and a new favorite weekend hangout (let's just settle on the fact that I'm really going to miss Davis Street Espresso). And as the clock ticks, I'm caught in a mad rush to see as much of Dallas as possible.
As a result, I've decided to start a mini neighborhood guide series. We're kicking of with a stroll through Bishop Arts District, a historic hipster quarter in Oak Cliff.
Find All The Street Art
The side streets of Bishop Arts District are covered in murals. From cheery modern scenes to bold comic style spreads, the walls make a statement.
As we turn into a narrow alley next to Strut, a clothing boutique, we see a blue-tinted square. Deceptively simple, the mural perfectly frames all my favorite things to do in Bishop Arts District: listening to live music, antique shopping, sipping coffee, and dog-watching.
Visit The Best Galleries (AKA All Of Them)
It's hard to miss all the galleries in Bishop Arts District. Peppered throughout the main complex, the upscale showrooms are locked between posh boutiques.
Neighborhood Store + Gallery: Trendy exhibits featuring local only pieces.
Manuel Padilla Gallery: Bold colors. Intense brush strokes.
Gallery 3: Contemporary pop art.
Discover Your Inner Green Thumb At The Cutest Flower Shop EVER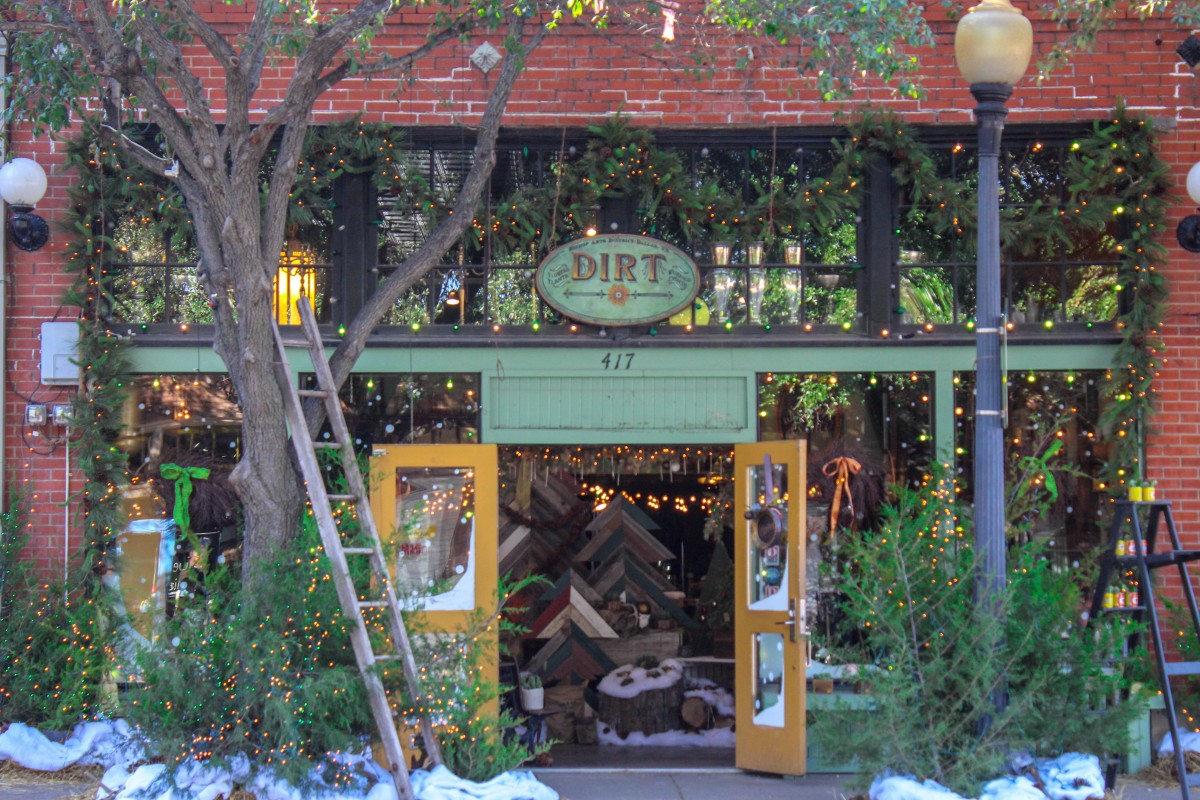 Floristry meets art at Dirt, a quirky flower shop. Dirt's bundles are a bit rustic, bit modern, bit cozy, and a bit bold all at once. Warm and inviting, the designs are truly Southern-inspired centerpieces.
Dirt Address: 417 N Bishop Ave, Dallas, TX 75208, 10AM – 5PM
Get Vacation Inspired At AJ Vagabonds
Upscale and delicate, AJ Vagabonds isn't a stereotypical rough-and-tumble outdoor shop (like the one Tim Allen owns in Last Man Standing). As a city girl who loves a good outdoor escape, I quickly fell for the clear layout and practical design.
If you're looking for outdoor gifts, books, and gear (or like me, just strolling through and stumbling upon something that you don't need but must have), this is one of the best things to do in Bishop Arts District.
AJ Vagabonds Address: 4643, 336 W Eighth St, Dallas, TX 75208, 10AM – 6PM
Strike A Pose At The Most Instagrammable Wall In Town
Pier 247 in Bishop Arts District has the most Instagrammable wall in Oak Cliff. With a faded backdrop and wire covered frame, the Love Equation Mural is more industrial than pretty.
But that's what I love about it. I don't think the wall was intended to be a popular Instagram shot. You have to cross the street (and step into construction) to take this picture. The air, heavy with dust, is dense here. The railing is grimy. The stairs are stained.
But as I walk up the stairs, I (almost) don't notice the dirt. I'm thinking about my own life equation: Travel + Anshula = True Love.
Taste Some Locally Sourced Food (Hint: It's Delicious)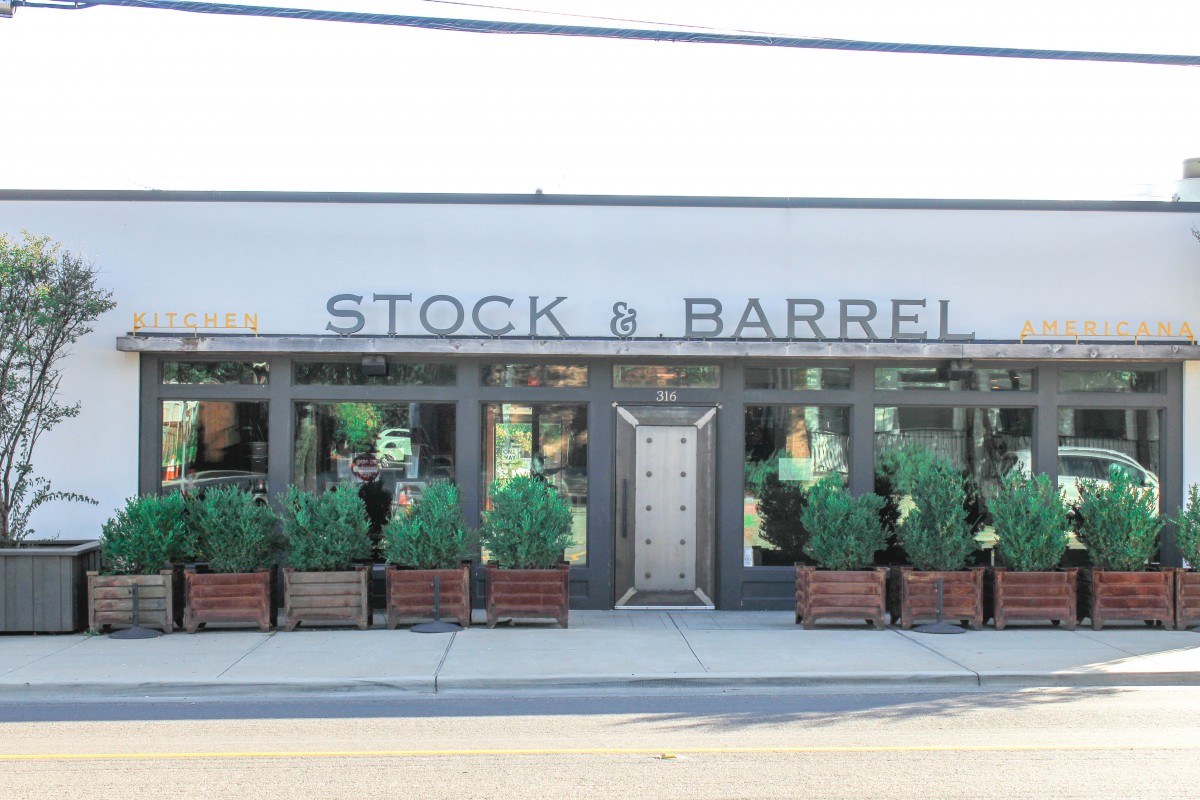 A popular Sunday brunch spot, Stock & Barrel focuses on using high quality, local-sourced ingredients to whip up unique dishes. From shaved brussels sprouts to tempura cauliflower, Stock & Barrel's menu experiments with making the ordinary extraordinary.
Stock & Barrel Address: 316 W Davis St, Dallas, TX 75208
Grab Dessert At Picole Pops. So Good.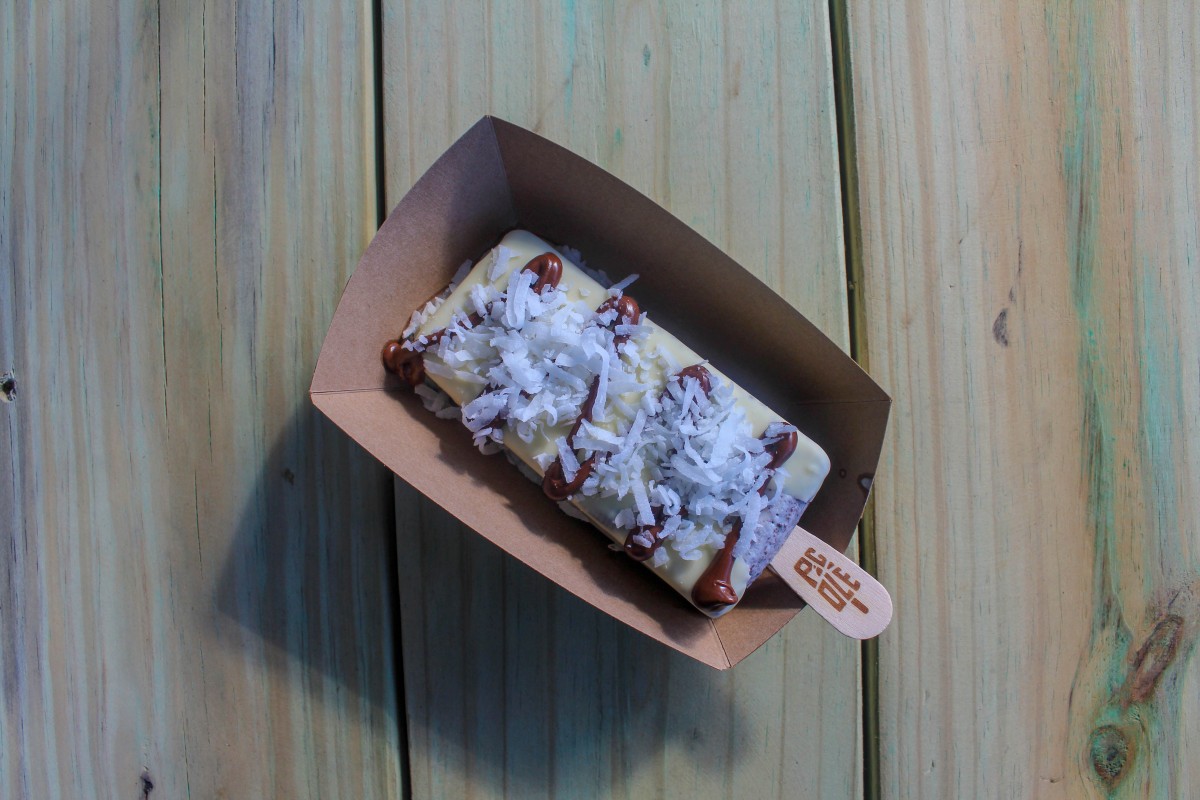 Paletas – frosty, Mexican-inspired, and summer-ready – are common in Dallas. But Picole Pops takes a detour from traditional Paletas, crafting a colorful, boozy Brazilian-style recipe instead.
Set in a beige building with a slab of bright yellow, Picole Pops' large storefront, in a cheery ode to the Brazilian flag, is vibrant.
The popsicles here are creamy. Churned and silky, the parlor's aesthetic "pops" are a satisfying cross between ice-cream and traditional popsicles.
We take a bite.
The inside is smooth and heavenly. With a streak of nutella, coconut flakes, and fruity interior, Picole Pops plays with textures. While the flavor feels experimental, Picole has the art of popsicles down to a science.
Can you tell I'm in heaven?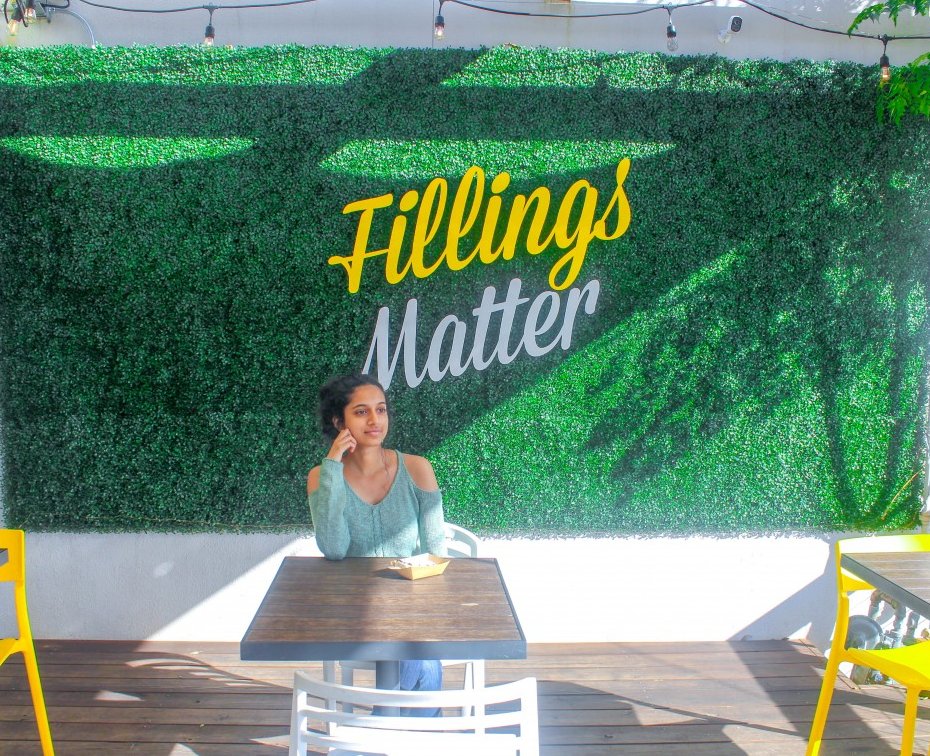 Or Grab Dessert At Emporium Pies. Equally Good.
In Texas, nothing beats pecan pie. And Emporium Pies does pecan pie the best.
The Drunken Nut is a sash of sweetness spiked with crumbly pecans. Corn syrup free, the pie isn't overpowering. The flavors are intense, addictive, and feel-good.
Emporium Pies Address: 314 N Bishop Ave, Dallas, TX 75208
Shop At A Cute Boutique (Or Twenty)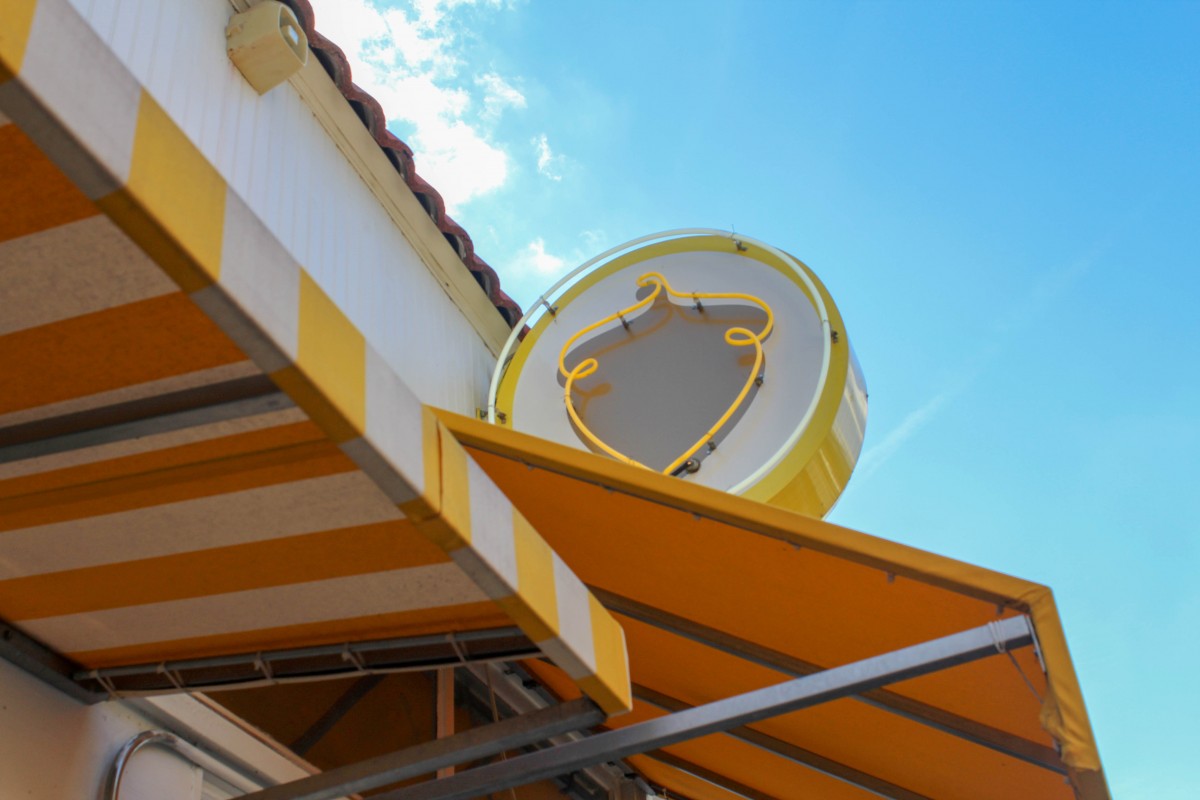 Bishop Arts District has the cutest boutiques. Fair warning, I'm probably going to say that for every guide post, but I sincerely adore all the cozy outlets in Dallas.
Indigo 1745: Chic fashion. Good service.
The Laughing Willow: Vintage pieces.
Singer & Monk: Hats that will make Neal Caffrey jealous.
Fete-ish: Quirky gift shop.
Wind Down The Day With A Book And A Drink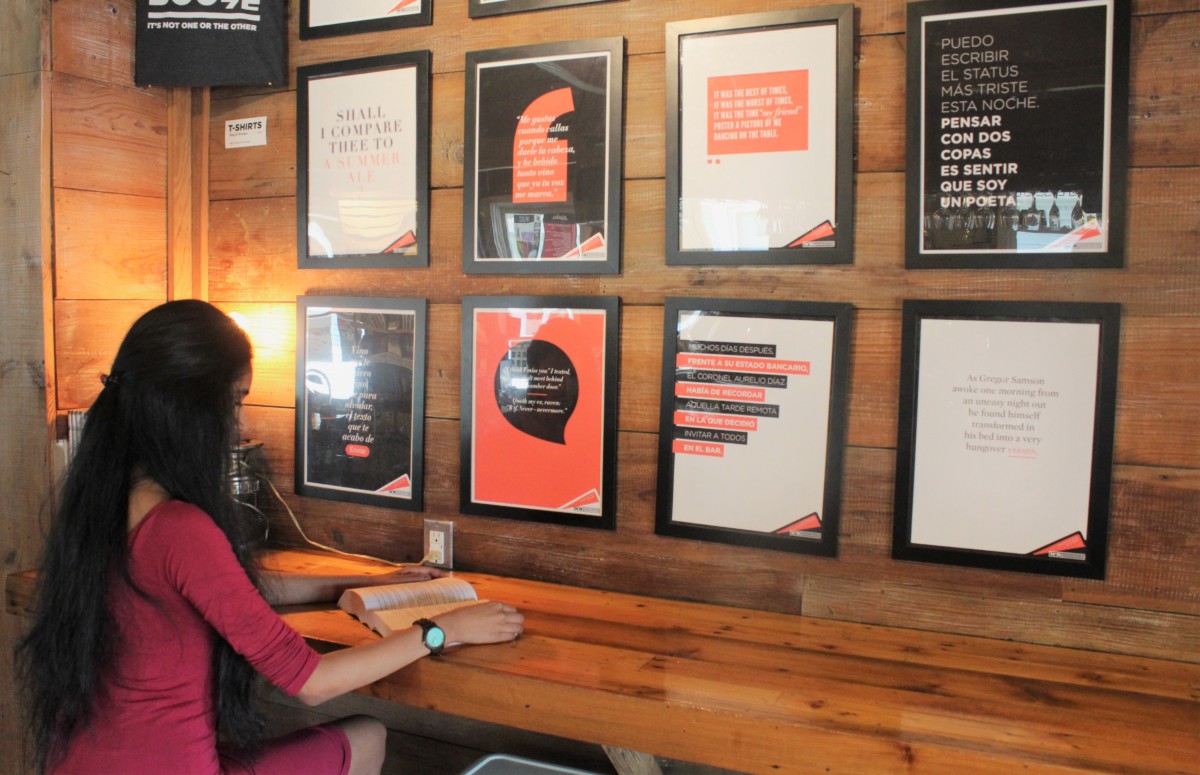 As the day winds down to a halt, we head to Wild Detectives, a literary bar in Dallas. With a story-inspired design and menu, Wild Detectives, part bookstore and part booze lounge, is a mix of fine wine and reading.
Grab a drink. Grab a book. And sit down in the low-lit cabin. I'm settling for a hot chocolate and Tolstoy. How about you?
Wild Detectives address: 314 W Eighth St, Dallas, TX 75208
Bonus: More Things To Do In Bishop Arts District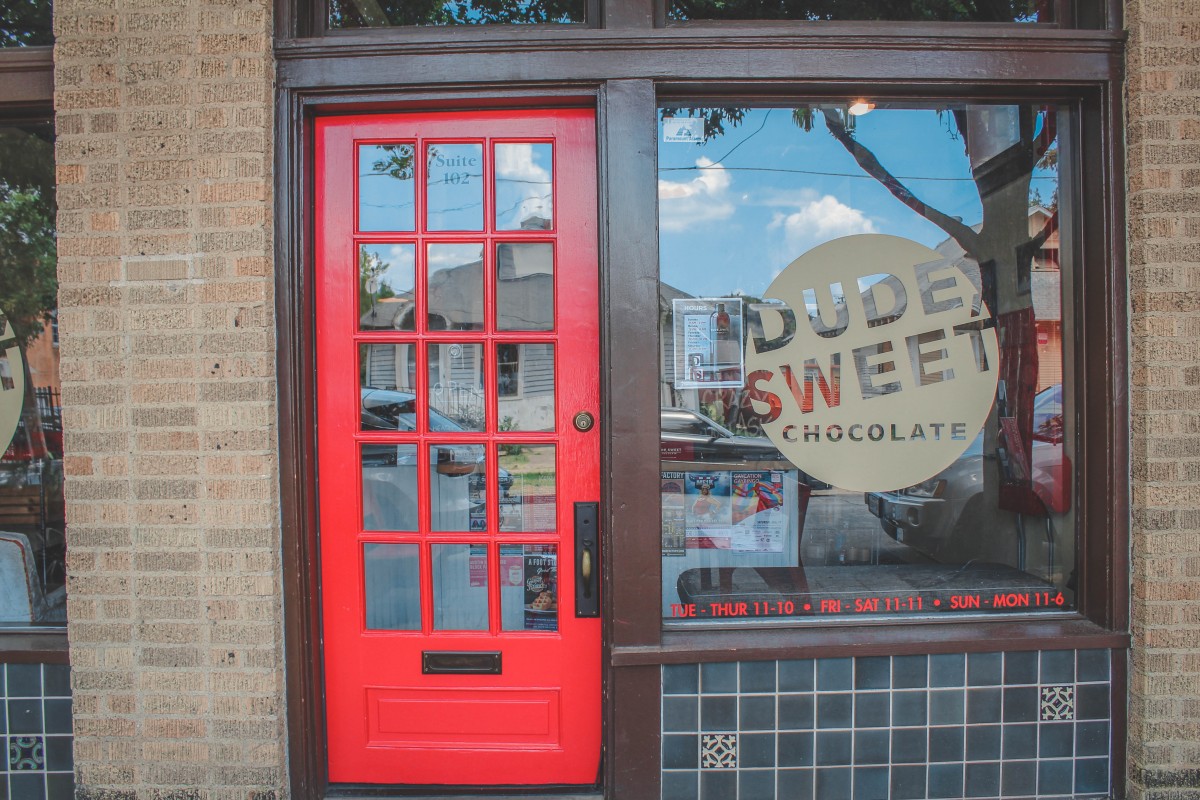 I'm constantly discovering more things to do in Bishop Arts District. So here's a compilation of all my favorite spots.
Dude, Sweet Chocolate – Katherine Clapner is a genius. Enough said. I have a whole post about the best chocolate in Dallas (spoiler alert: Dude, Sweet Chocolate is one of the best of the best). Think handsome free samples, unique flavors, and albatross fudge (I also love the salami).
Spinster Records – an indie vinyl record store that blurs the lines between fresh and vintage. It's a popular stop amongst music enthusiasts.
BBBop – a DFW chain that serves Korean staples with a Dallas twist (it's Seoul food – pun 100% intended). Warning: the hot pots come hot. I tend to go for the regular, as a result.
Society: The most aesthetically pleasing candle store on the planet. Do I need more candles? No. Will I still stop by Society whenever I get the chance? Absolutely (side note: I really love the labels on the Texas Collection).
Did you enjoy this guide on all the things to do in Bishop Arts District? Have you ever been to Bishop Arts District? Let me know in the comments below!