best things to do in Dallas, Texas
Weekend and weeknight conversations usually revolve around one thing: what to do in Dallas. It's a question I've asked often; it's a question I've often been asked. Dallas is a city of practicality. It is a city of high-rise offices, blazered workers, patchwork sidewalks. It is a city you go into (perhaps, commute into) for work while listening to Dolly Parton's 9 to 5 (just me? ok, then).
Dallas is formal, to-the-point, and polished. But it also knows how to relax. Loosening up in Dallas looks like Sunday brunch with friends, a jog along Katy Trail, book shopping at Half Price, grabbing tickets for a football game, soaking in the views from H.G. Sply Co. Leisure here is gentle, measured in micro moments and memories.
Here are twenty-two of the best things to do in Dallas, Texas. These are the places I'd recommend the most after seven years of living in (and writing about) Dallas. These are the places I'd take my new-to-town friends and family to see. If you've already checked off everything on this list, I'll link another rabbit hole of recommendations here.
Things To Do In Dallas, Texas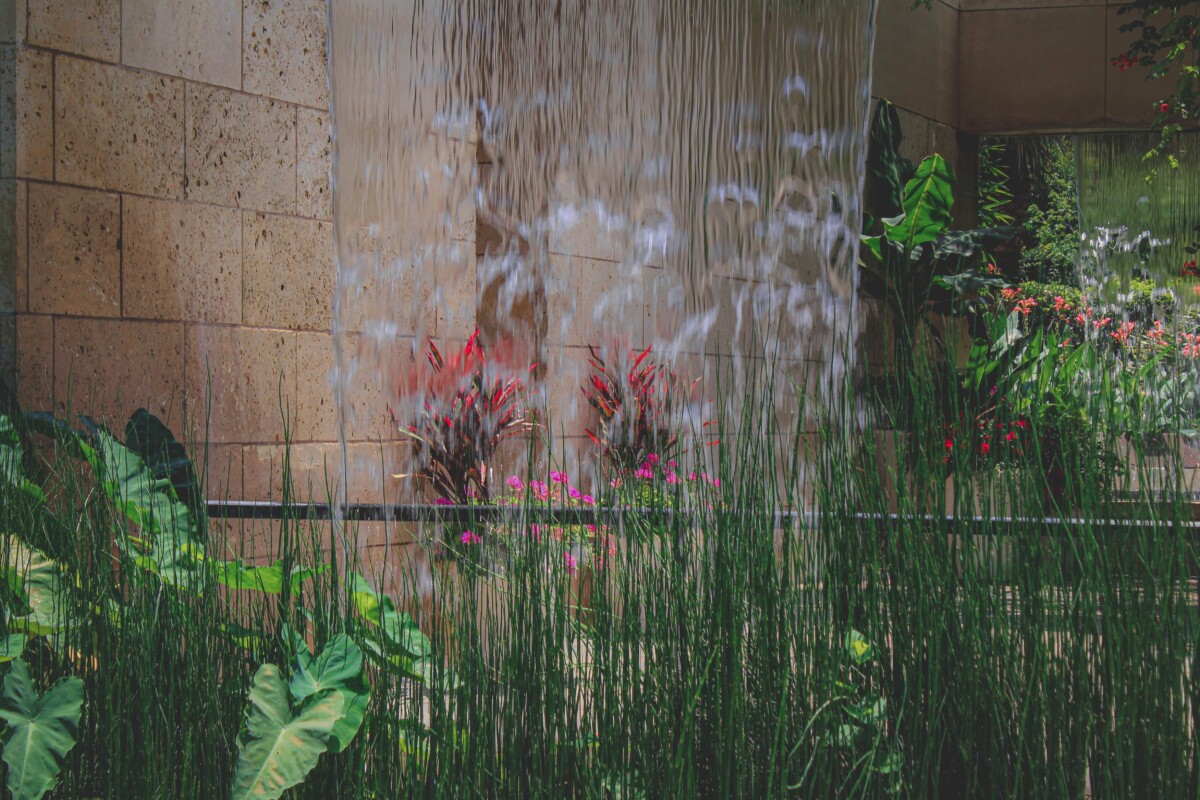 Green is not the first color that comes to mind when I think of Dallas. Gray, maybe. Beige. Blue when the sky tents an endless sprawl of buildings, buildings tightly bound together in downtown, buildings that, as you drive further and further out, slowly lower and flatten and slump into suburbias.
Yet, green is often found in Dallas. It's a color that's tucked away, that chooses to be aloof, that reserves itself for those who know where to go.
Dallas Arboretum And Botanical Garden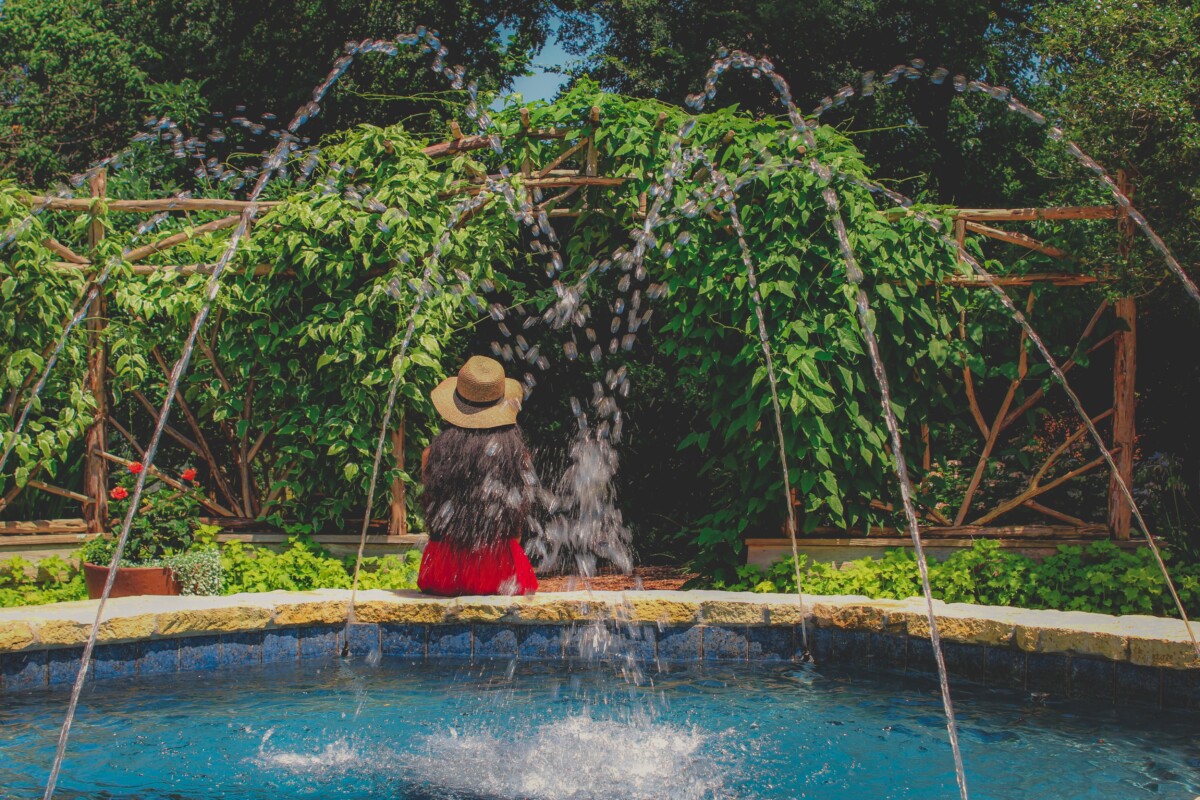 And the Dallas Arboretum And Botanical Garden is the place to go. Within sixty-six acres are beds of flowers; jagged stone arches woven behind rushing waters; pink flecks of a trellised rose garden; thick rows of plants laid atop flat grassy lawns; knotted branches of Crape Myrtles darkening a small alleyway; picturesque peeks of the Dallas skyline. You'll lose yourself in the coils of trails; Dallas Arboretum's paths snake and meander. Seasons are underlined. Winter harbors holiday lights (over a million of which drape tree trunks and brighten up a Christmas village). Spring commands a tulip takeover, Texas' "everything's bigger here, why go to Amsterdam?" response to Instagram's famous flower fields. Summer's hot days are soothed by a Thursday evening concert series. Fall piles on the pumpkins. It's a place I love returning to year-after-year.
White Rock Lake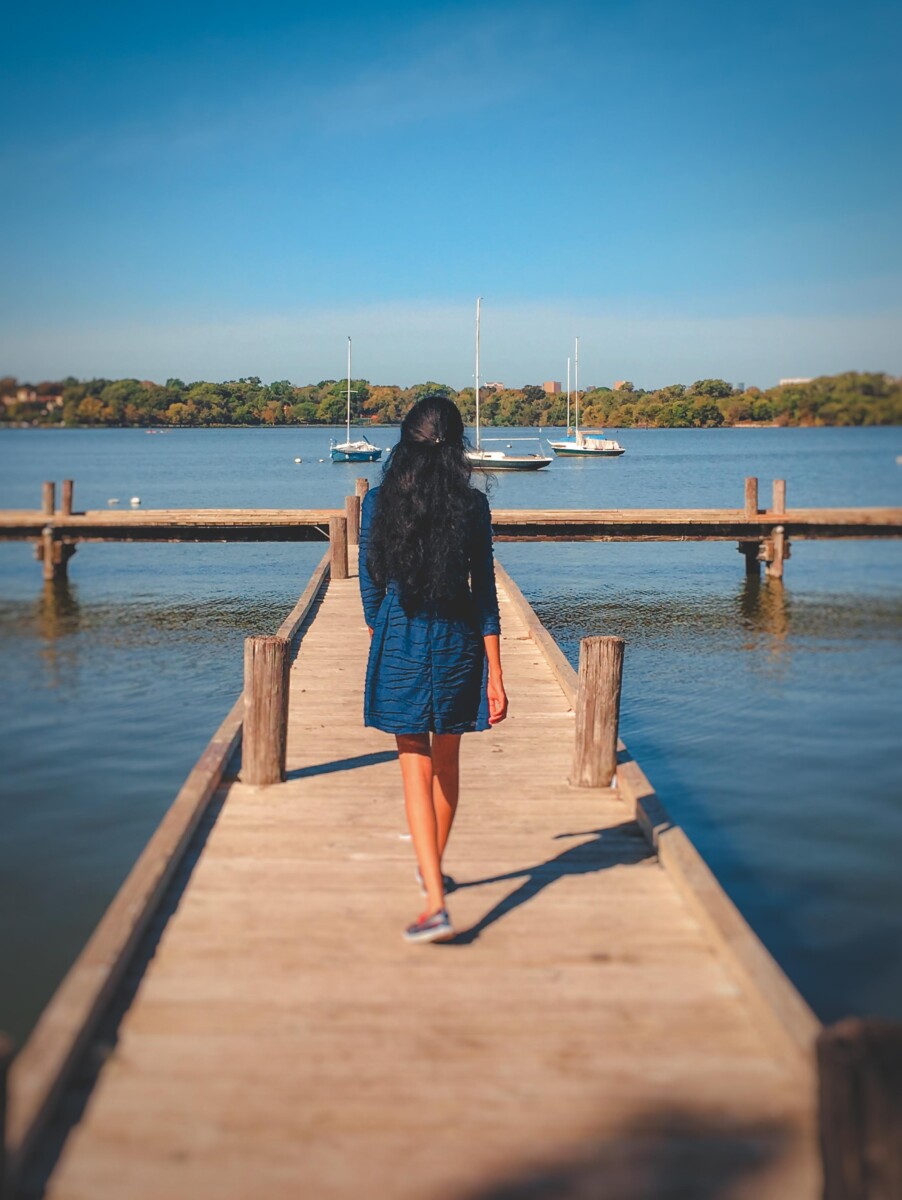 As I make my way to a path that curls along the edge of the arboretum, I catch of glimpse of White Rock Lake. Over a thousand acres, White Rock Lake is one of the largest urban parks in the United States (even larger than Central Park). A newt-shaped, 9.4 mile cycling trail loops the shores. Patches of fields are stitched with April wildflowers. At the dog park, hounds run, tongues flapping, tails wagging. Picnic blankets have been stretched out, a little ways away. Small, oared boats stir the water. It's a quiet place to enjoy a morning, add to your step count, and just laze back and watch the clouds.
Perot Museum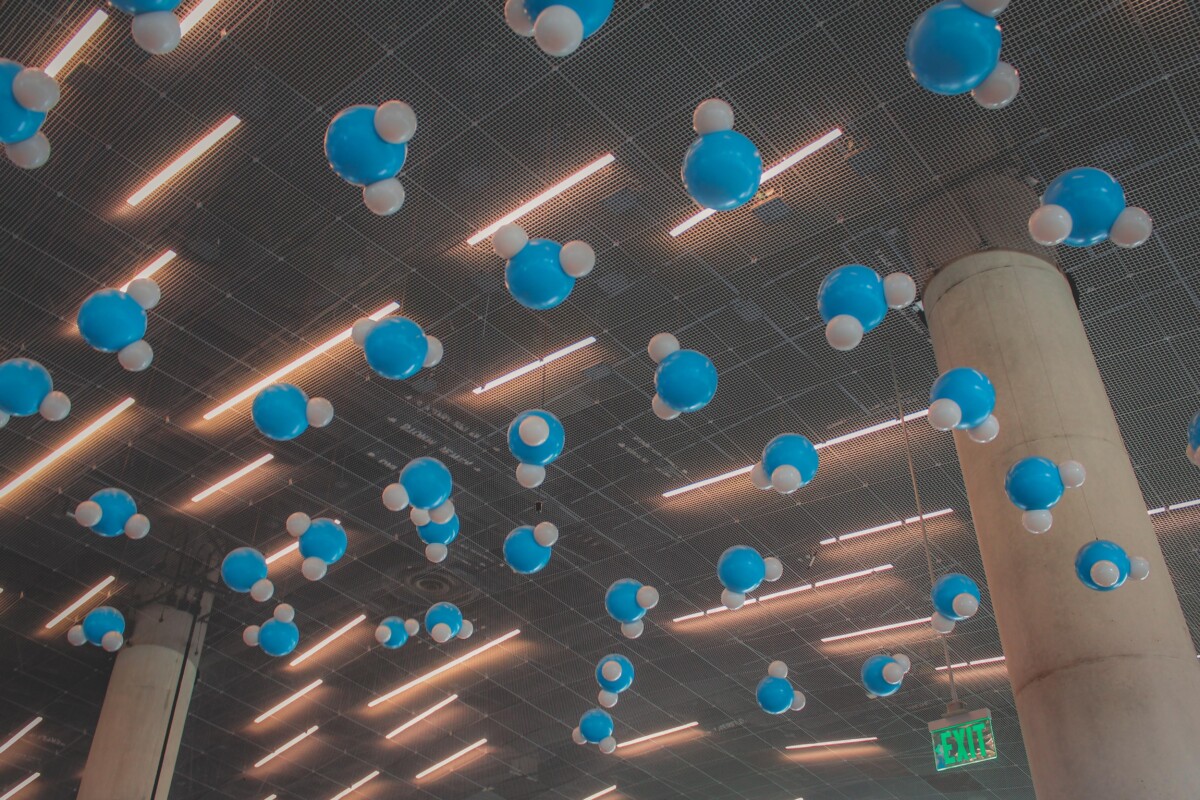 Twenty minutes away from White Rock Lake is one of the most unique buildings in Dallas, a big gray cube with rucked up siding and a cool, edgy dystopian silhouette only Pritzker laureate Thom Mayne could have dreamed up. This is the Perot Museum Of Nature And Science. Here's how to see it: start on level four and work your way down. Go past a towering, imagining of an Alamosaurus skeleton; Hubble Space Telescope images; a cracked open Amethyst Geode (whose indigo insides look like a galaxy of stars); a tornado simulator; displays that highlight the quirks and idiosyncrasies of the human experience; and a science-backed sports hall. Take the escalators if you can. They glide past contours of Dallas.
Reunion Tower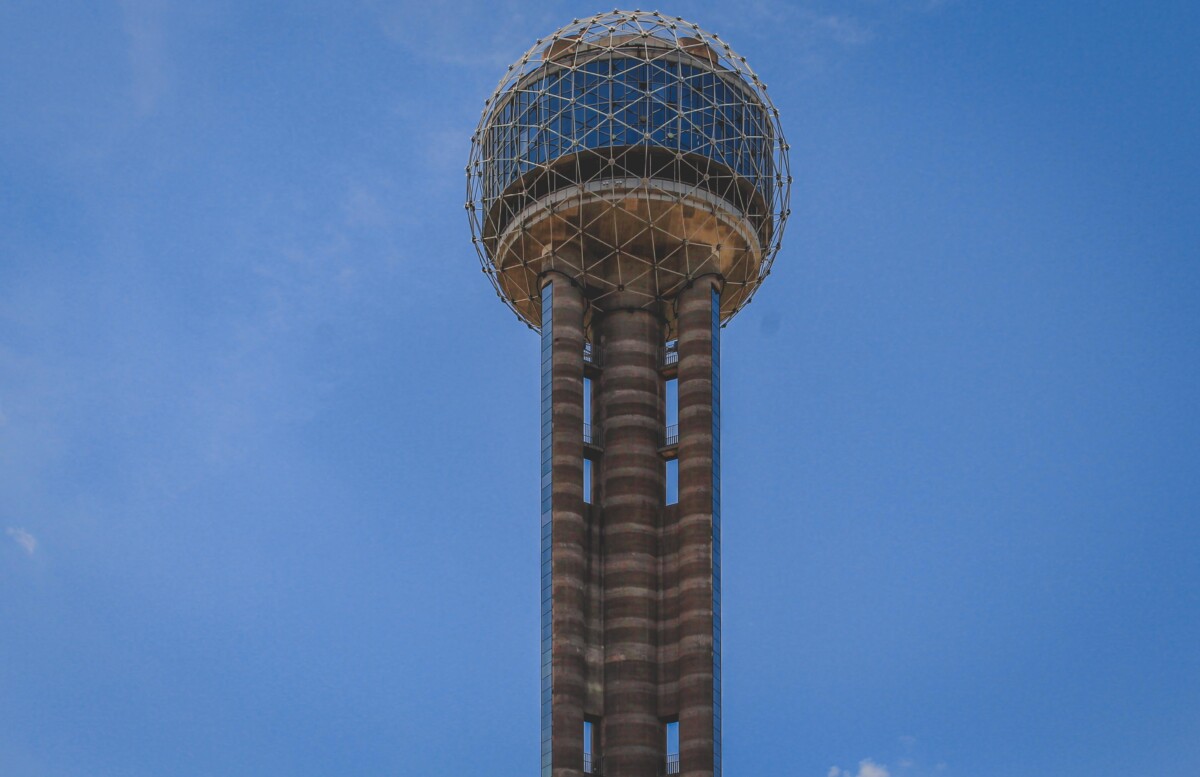 On that note, Dallas' contours are big city seductive. And seeing them from above is a must. The best place to do so is Reunion Tower.
Rising up 470-feet to Reunion Tower's Geo-Deck is one of the most popular things to do in Dallas. The views from here are amplified by the impressive heights. Cars look like pencil scratches on asphalt. Roads circle past even-windowed buildings. Most of the city's snapshots can be seen from behind glass. Geo-Deck offers a well-rounded 360-degree view of downtown Dallas.
If you're looking for a more immersive, less-paneled experience, head outside. Be warned: brisk winds slap this part of the observation area (Dallas is a windier city than Chicago. If you didn't realize that before, you definitely will now). From Reunion Tower, you can see Margaret Hunt Hill Bridge, The Design District, and Dealey Plaza.
Dealey Plaza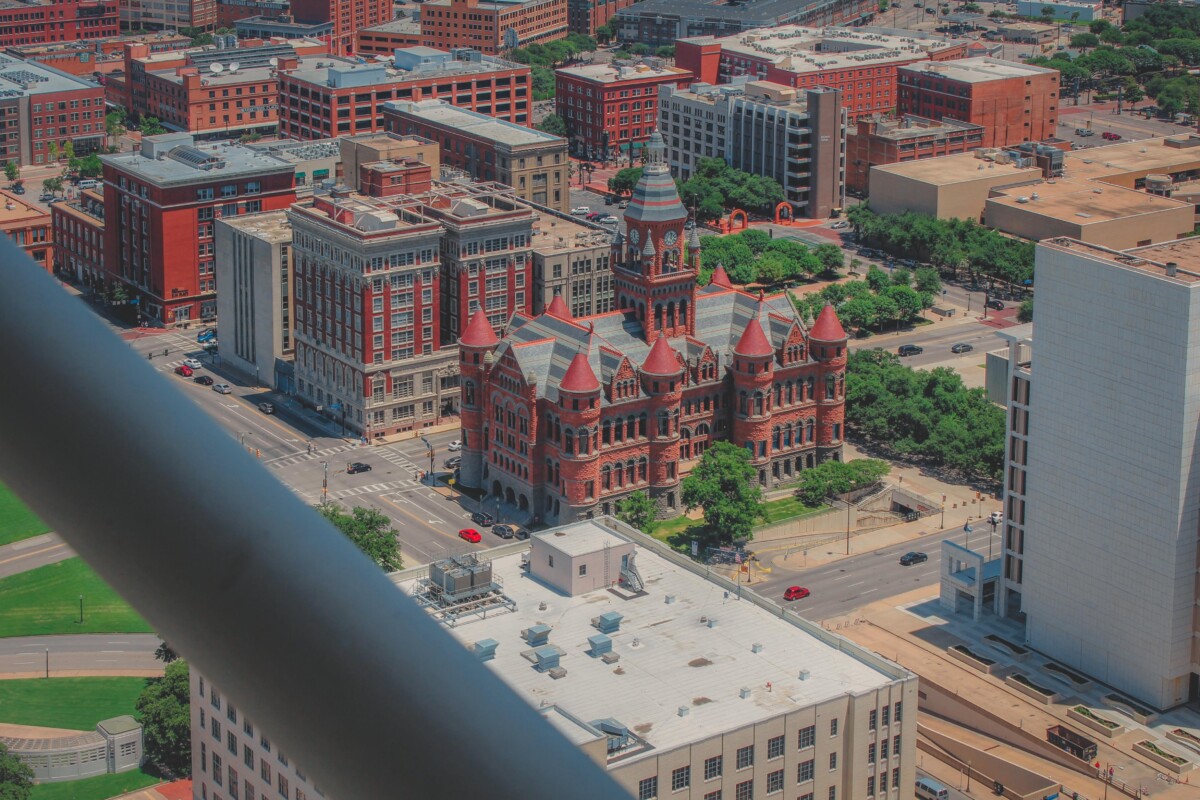 Once known as the birthplace of Dallas, Dealey Plaza now bears a more sombre tone. 1963 was the first time in over a decade a President had made a visit to Dallas. Most of John F. Kennedy's trip was televised: the flight in, Kennedy and his wife shaking excited hands over a barricade, Kennedy riding in the motorcade. The sky was a shockingly clear blue. Crowds lined Dealey Plaza, waving and watching. 12:30 hit. JFK was assassinated. The U.S. changed in a second.
Now, there's an X on the spot where Kennedy was shot. Each day, tourists awkwardly clamor onto the marker, snapping selfies, smiling morbidly, posing for photos. A more deferential way to pay respect is at the John F. Kennedy Memorial Plaza, a humble, roofless space meant to "symbolize the freedom of President Kennedy's spirit [source]".
Nearby is the Sixth Floor Museum, which houses a heavy series of exhibits about the Kennedy assassination. It's a place that will make your eyes well, your stomach churn. You'll also find the Old Red Museum and the Dallas Holocaust And Human Rights Museum a short walk away.
Southern Methodist University
Southern Methodist University (SMU) looks like an East Coast college: brick buildings are topped with dormer windows, tall white columns demand attention, a big grassy lawn is sliced by zig-zag paths. Student stroll from class to class. Most days are quiet. At first glance, SMU doesn't seem like one of the top places to see in Dallas, but it is. Meadows, one of the largest collections of Spanish art outside of Europe, resides here. A 20th century edition of Time Magazine dubbed SMU's Meadows Museum "Prairie Prado" [source]. You'll find Dalí, Velázquez, Picasso, Gris, and many other men whose last names are often uttered and first names are barely breathed.
Also on campus? The George W. Bush Presidential Library. Here you'll find a timeline of Bush's presidency, his artwork, and an oval office replica.
Dallas Arts District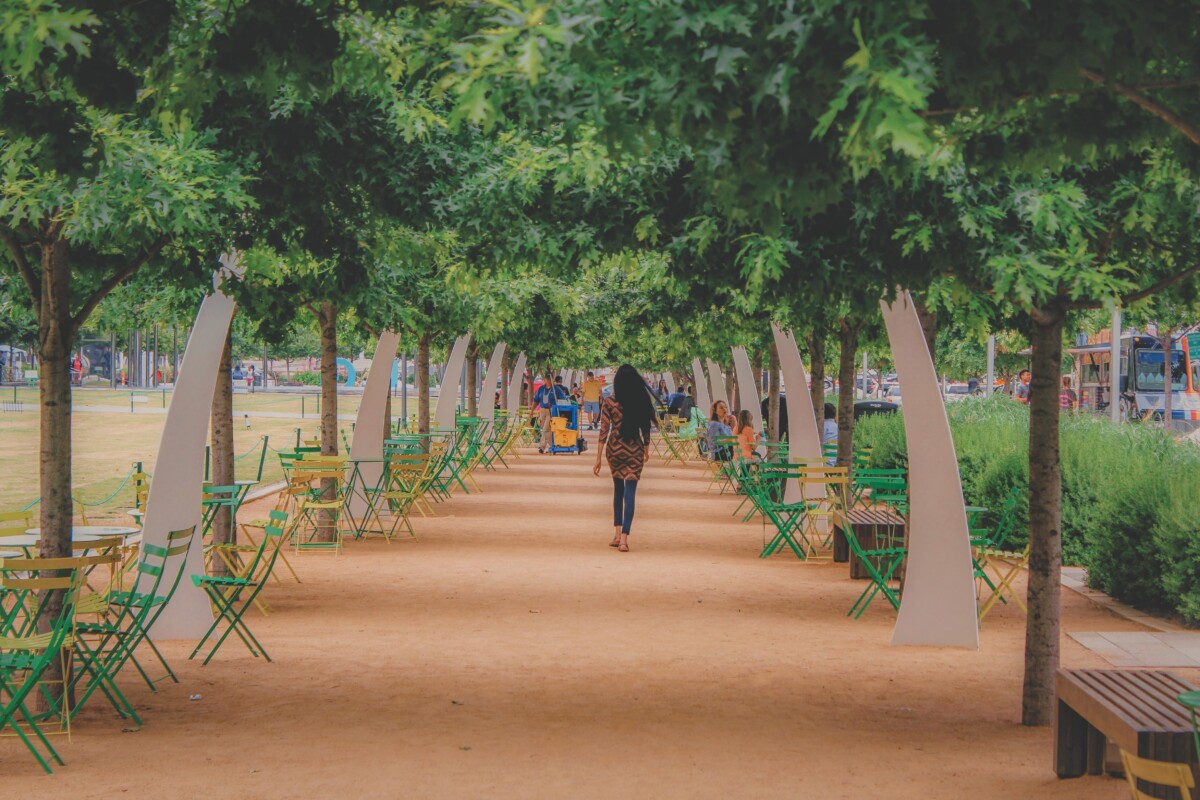 If you're looking for free things to do in Dallas, make your way to the Arts District. Start with a stroll through Klyde Warren Park, a small, colorful city escape. On one corner lies a blue stand of books: YA novels, thrillers, lots (and lots) of James Patterson bylines, biographies, nonfiction. Peruse the collection, pluck one from the library, and find an empty green chair where you can nestle in and read. On weekends, markets grace the park. Food trucks border a side everyday from 11 to 3 PM. Lunch smells like salt and sugar, fresh fruit and charred meat, the intermingling of mustard and ketchup.
Across from Klyde Warren Park is the Dallas Museum Of Art, the city's most well-known and most formidable art collection. Go early (admission is free and always will be). Plan to spend a day getting lost in the DMA's endless hallways and side-rooms.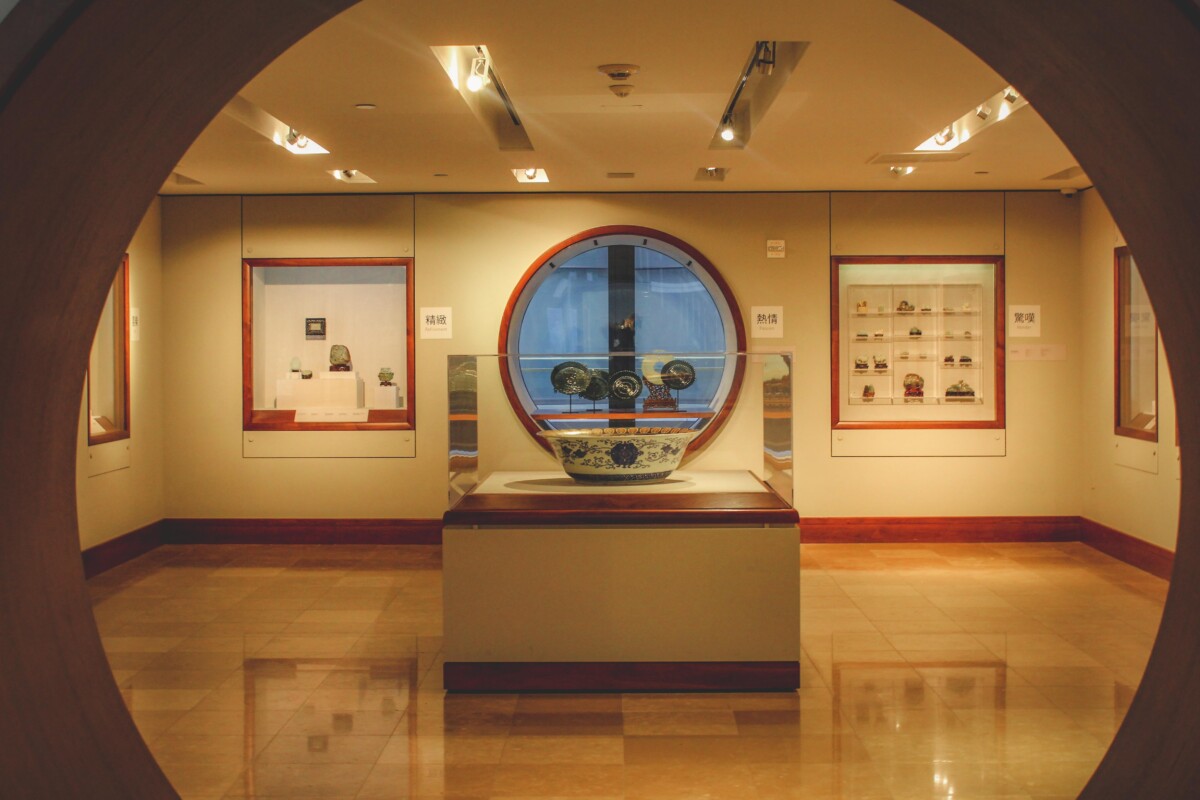 Don't miss the Crow Collection too (just a short walk away from the DMA). This is one of my personal favorite (also free to visit) art museums in Dallas. From an exhaustively-designed, 18th-century sandstone-hued mansion facade to elaborate vases, the pieces housed at the Crow Collection are delightfully intricate, full of stories and mystery.
Nasher Sculpture Center (free on the First Saturday of each month) is nearby too. This is a small gallery washed in soft light, light that butters modern and contemporary art. The courtyard is picturesque; it feels like a scene a Monet painting with its shadowy willow and speckled pond.
Most of Dallas Arts District is brimming with, well, the arts. The Perot Museum is the area's STEM outlier, but the rest of the attractions are committed to celebrating visual arts and performing arts. Here are a few more of my favorite places:
(More) Things To Do In Dallas Arts District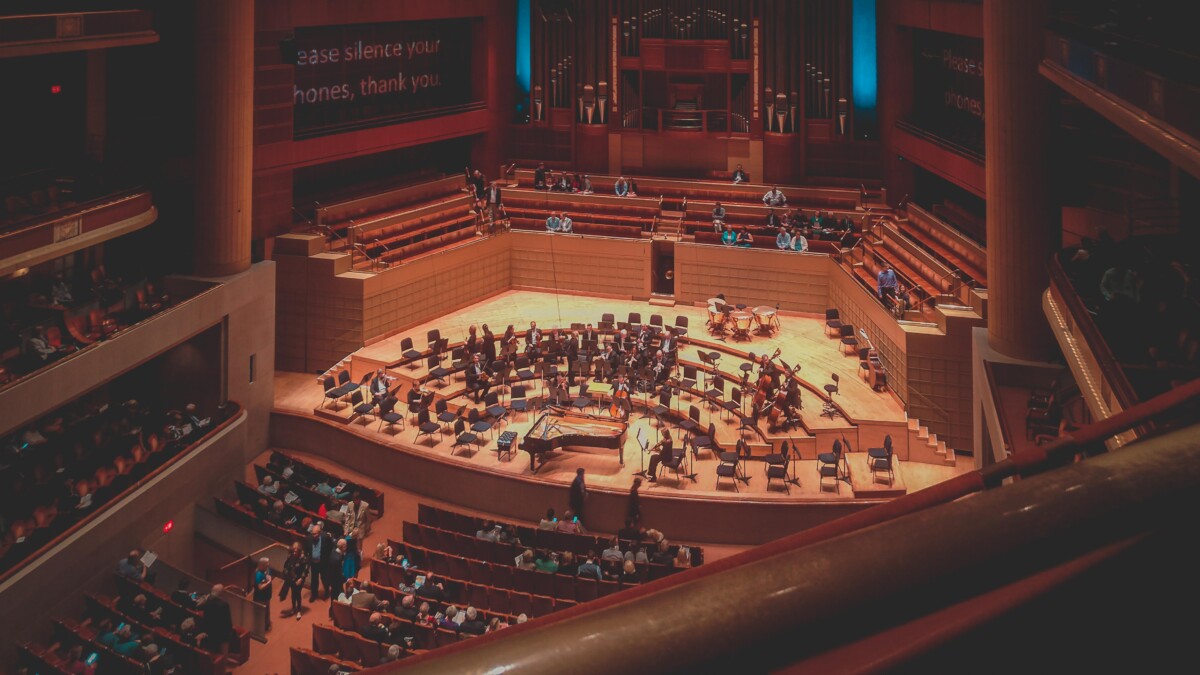 M-Line Trolley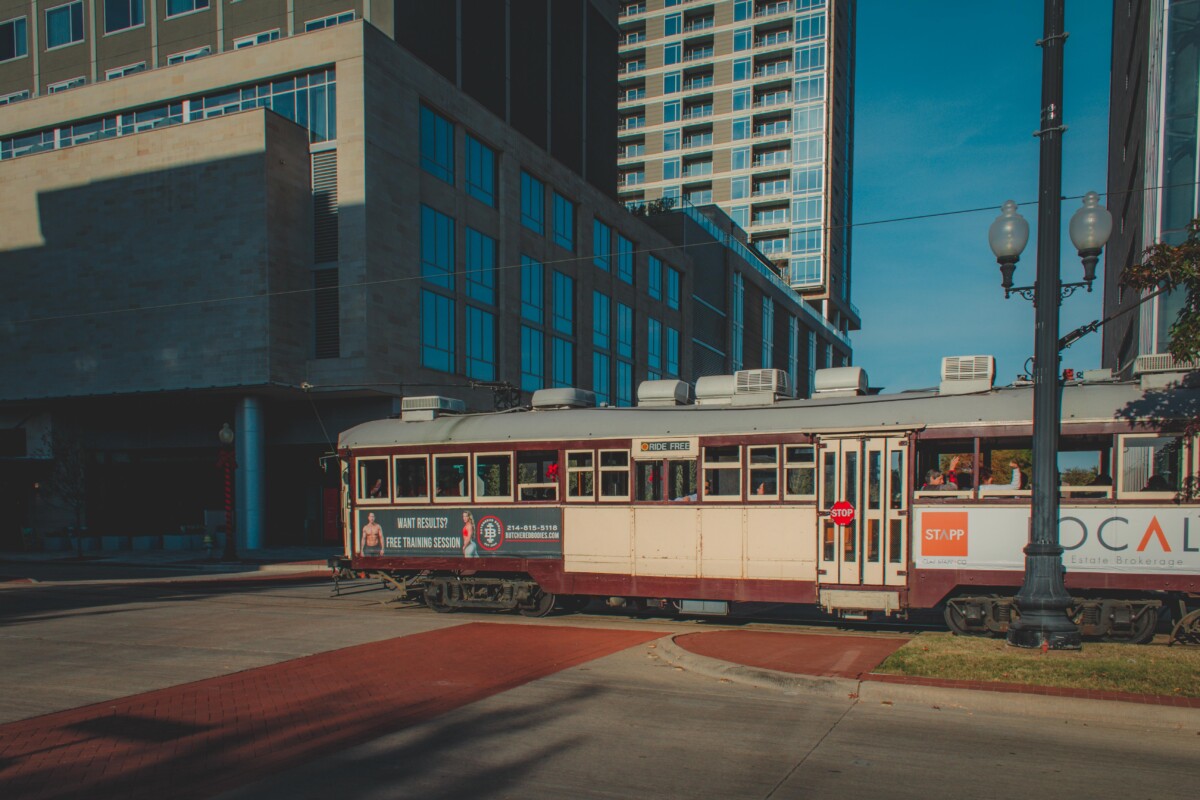 One of the best ways to get to Dallas Arts District is McKinney Avenue Trolley (known locally as the M-Line), a series of restored street cars that ride along a historic route. Rosie, a vintage trolley with a neat brown trim and a yellow bud tattooed onto its side, is the oldest daily-operated streetcar in North America. There are other trolleys too, a fleet that slowly chugs along Dallas roads. You'll pass West Village, corporate buildings, bustling hotels, charming State Thomas historic neighborhood, snaps and scenes of the Arts District (which is where you should get off for a day of exploring). Trolley stops are labeled in Dallas with maroon M-Line signs. If you're the only person at the stop, be sure to wave to flag the trolley down. I personally use this map for the route and schedule information (and have it up on my phone).
Dallas Farmers Market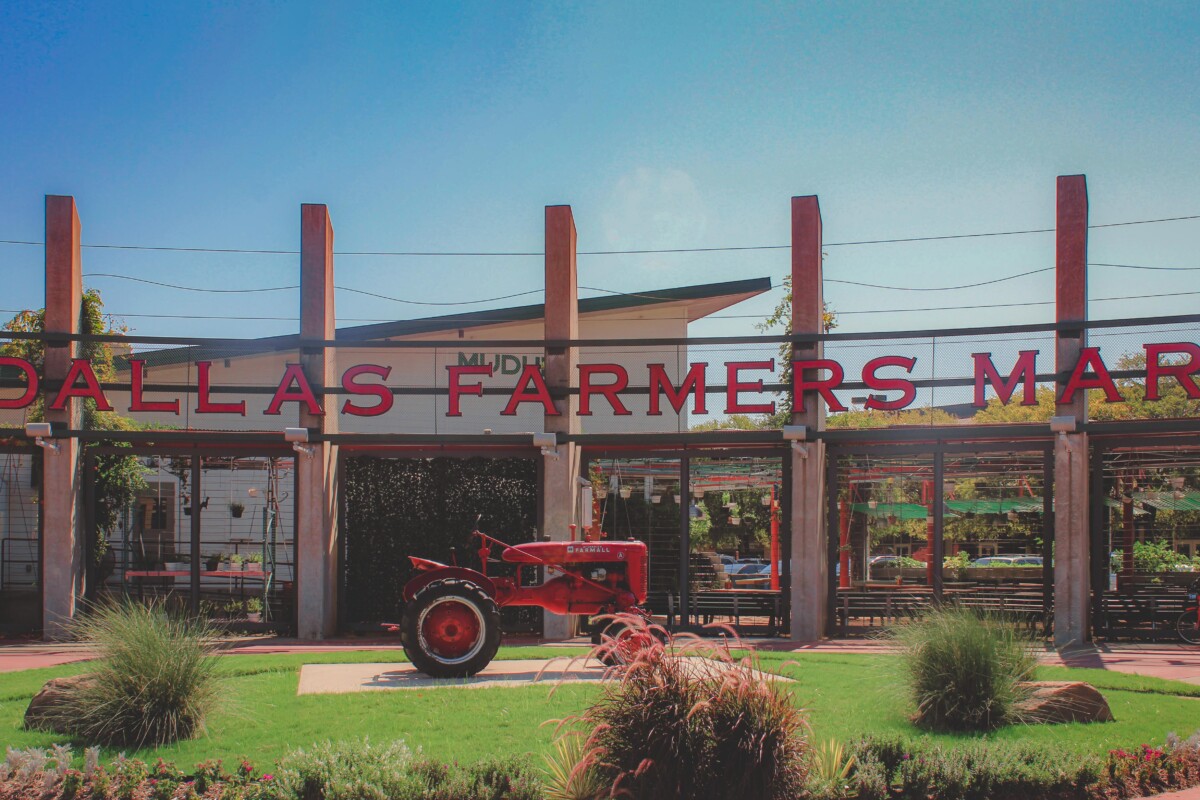 All of Dallas seems to descend to the Dallas Farmers Market on Saturdays. While the main, air-conditioned market of boutiques (selling everything from heady cups of coffee to rustic-chic accents) is open everyday, the weekend-only produce pavilion brings the most visitors. Here you'll find impossibly long carrots, watermelons the size of truck tires, and rosy turnips. Go for seasonal favorites, prepare to walk, and grab a bite from one of the food court vendors before you leave.
Highland Park Village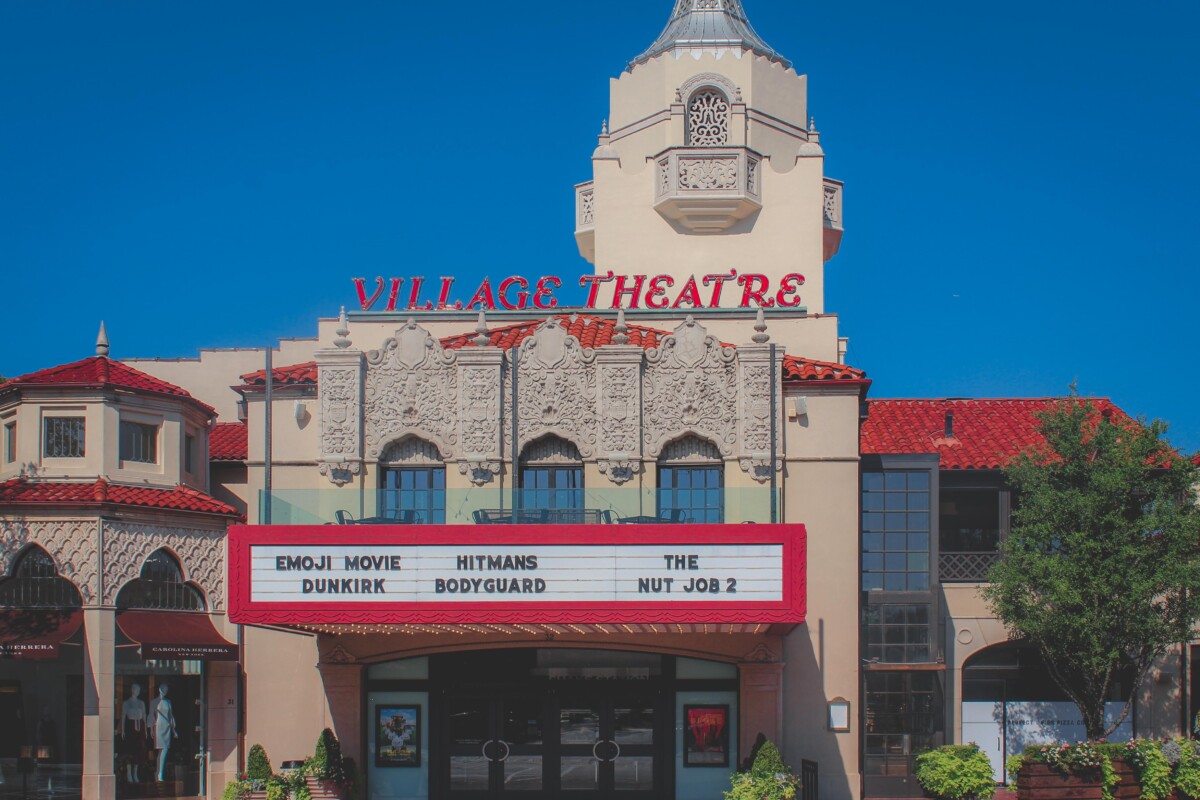 While Galleria is the mall to note, Highland Park Village is another pillar of Dallas' shopping scene. It's luxurious and pretentious; Sevillian and SoCal styles blend to form an ultra-rich complex, where even Porches seem too commonplace for the parking lot. Dallas' moneyed class enters the shops (Rolex, Fendi, Dior, Valentino), purses in hand, blasé in demeanor. Go early in the day, grab a drink from Starbucks, and stroll around, glancing at the window displays, hatched balconies, cascades of ivy, and mosaic stairs.
Bishop Arts District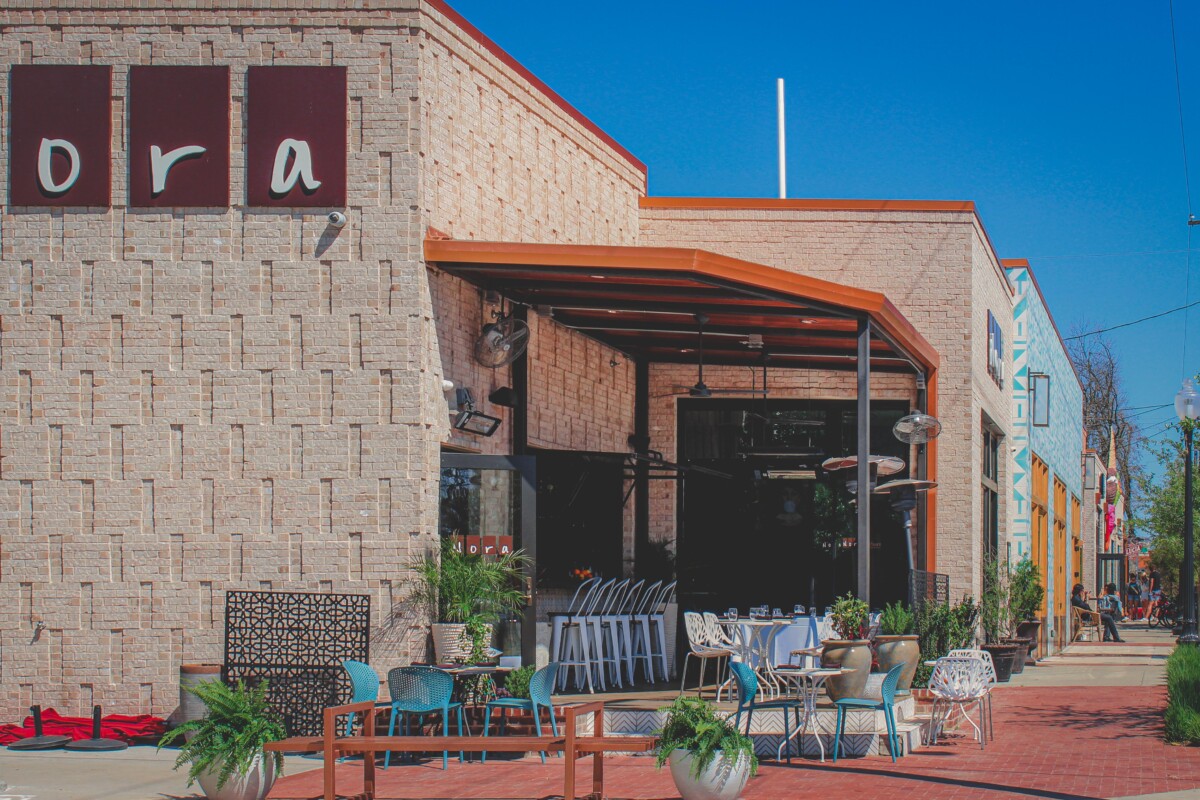 For me, Highland Park Village is a place of quiet mornings, and Bishop Arts District is my love after noon. Bishop Arts District – a huddle of aesthetic restaurants, casual bars (seriously, there's a bookstore bar. enough said), posh galleries, and quirky shops – is my favorite neighborhood in Dallas. These are a few of my favorite spots (side note: Poets Oak Cliff is not on the list, but really should be). And these are a few of my favorite restaurants (feel free to run towards Picolé Pops on a hot summers day. Dallas has many).
Dallas By Chocolate Tour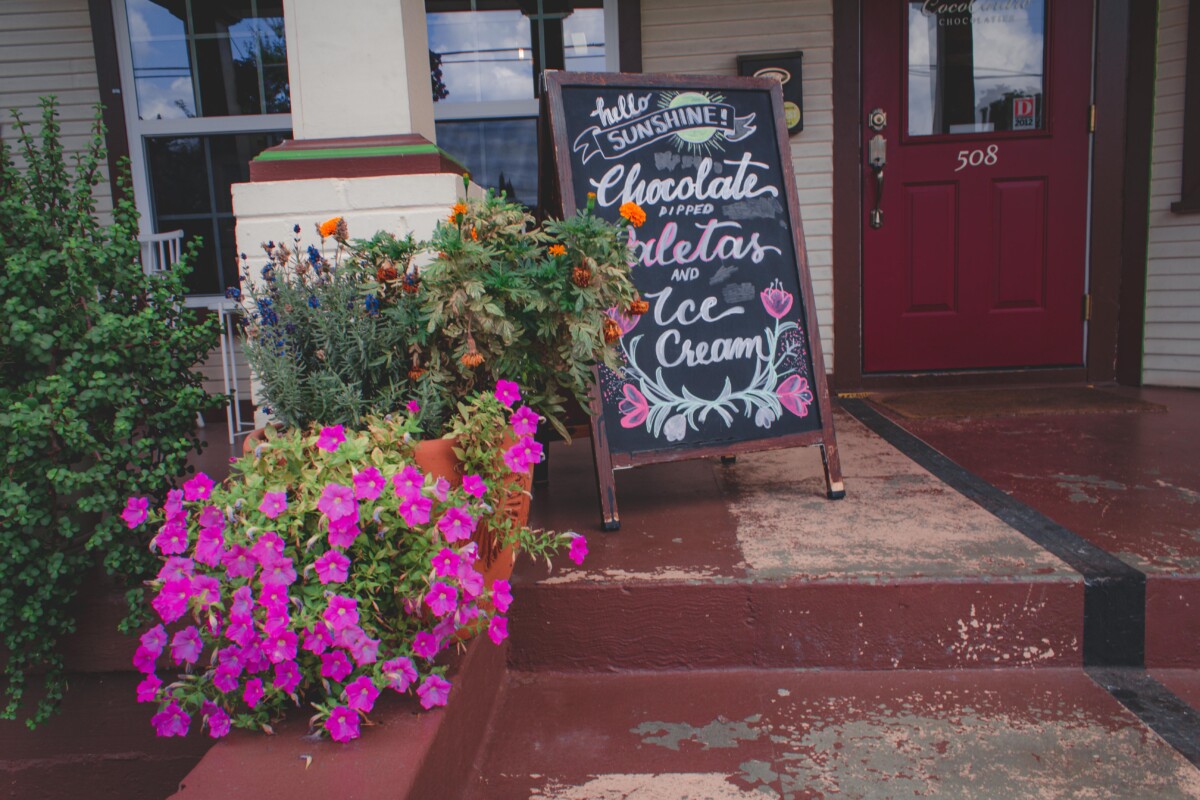 One of my favorite chocolatiers in Dallas, Katherine Clapner, has a shop right in Bishop Arts District: Dude, Sweet Chocolate. Dallas takes chocolate seriously. Chocolate croissants. Chocolate salami. Chocolate snowmen. Chocolate everything is a secret part of Dallas' food culture that few first-time visitors know about. The Dallas By Chocolate Tour will show you all the best local spots. You can also opt for a self-guided tour (and just make a day out of chocolate shoppe hopping). Here are the places I'd recommend the most.
Deep Ellum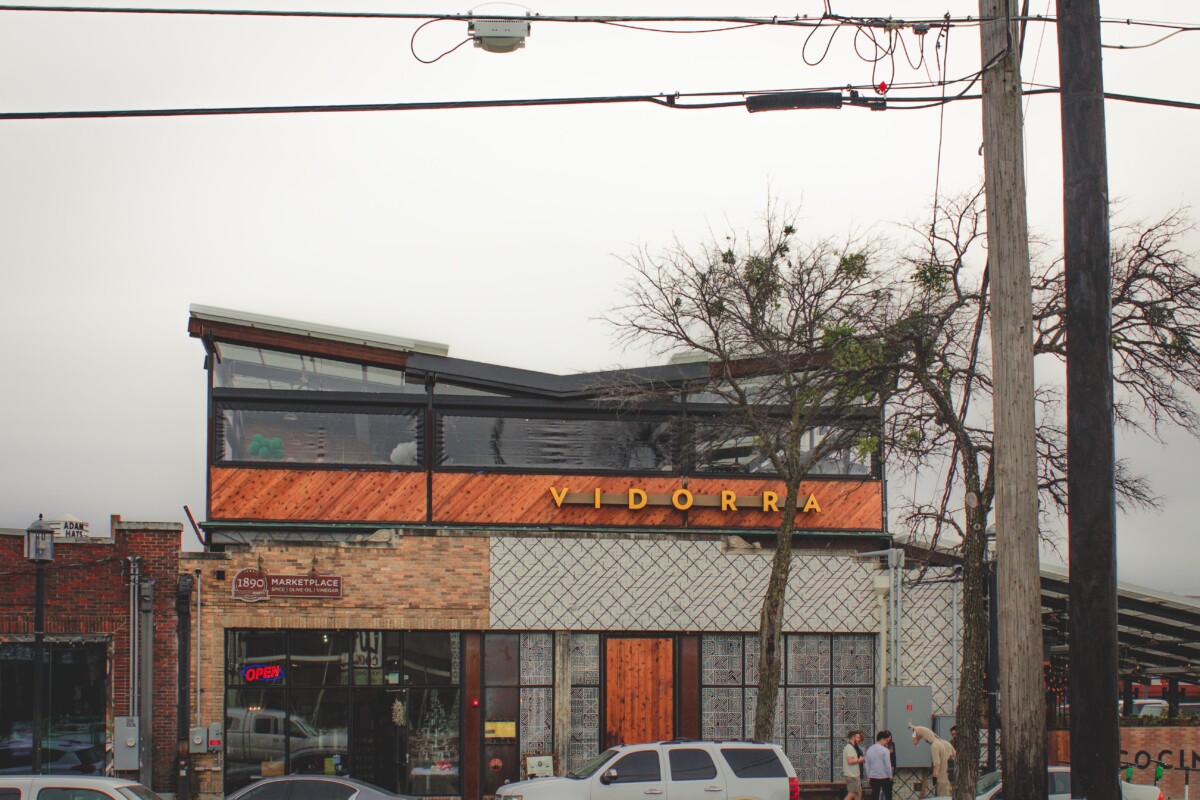 Deep Ellum is the self-proclaimed live music capital of North Texas. It's a place with a indie-loving soul, an artsy heart, and a funky, fun-filled energy. It's got a cool history too (which you can read about here). Drive in and you'll be welcomed by the Traveling Man, part of a WALL-E like statue series. If you're looking for a more grungy atmosphere, hit up one of Deep Ellum's many dive bars and clubs. Marvel at the sides of shops, most of which are decked in graffiti or murals. Browse Deep Vellum Books for your next counterculture read. Order a pork belly ramen from Oni Ramen (each bowl is filled with gently spiced broth and topped with a generous slab of meat) or brisket from Pecan Lodge (their burnt ends are worth the hype). Catch a comedy show. Laugh at raunchy, uncensored jokes. Try a flight of hard cider from Trinity Cider (it's a lot. Uber out, and split the flight between three (or more) friends). Here are some more breweries to check out.
Thanks-Giving Square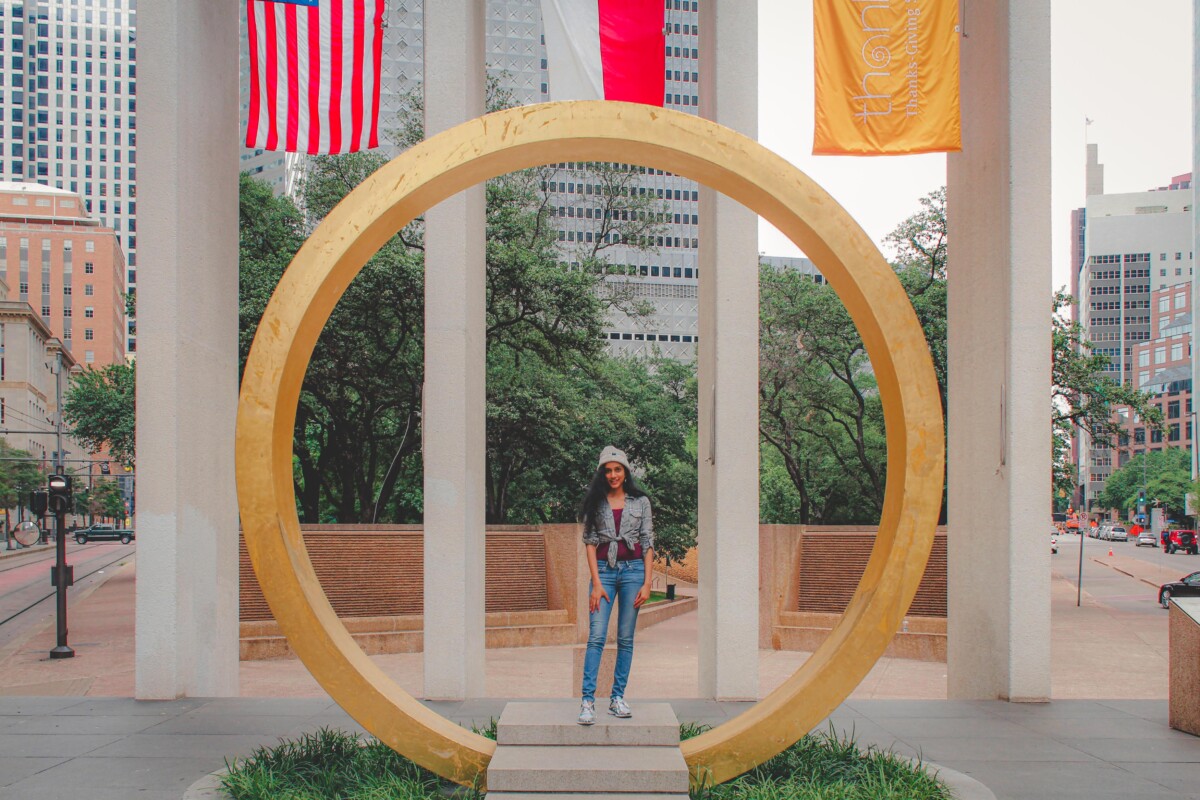 One of the most underrated things to do in Dallas is visit Thanks-Giving Square. Thanks-Giving Square is a place of peace, of unity, of joy, of gratitude. It is a park, yes, but it's more than that. Thanks-Giving Square feels like a mission to encapsulate friendship and love and harmony into a small, urban garden. The chapel that anchors the plot looks like a tiered wedding cake. It takes inspiration from the 9th century Great Mosque of Samarra (in Iraq). But the space is, overall, secular, free from religious sway. The light that slips past Thanks-Giving Square's stained glass spiral is concentrated in a way that instantly puts you at ease. It's contemplative and reflective.
Dallas Heritage Village
Dallas Heritage Village is a large open-air museum. The village (log cabins, a gazebo, a saloon, a schoolhouse, a brick main street) is backdropped by a gleaming Dallas skyline. I'd recommend booking the one-and-a-half hour Old City Park guided tour for an in-depth feel for the area's history.
Pioneer Plaza
Go to Pioneer Plaza for the longhorn statues. The cattle here are still but you get a collective sense of movement. You can almost hear their hooves stomping on red dirt, splashing through a green pond. It's one of the most unique sights in Dallas. The free parking lot is small and one hour only, but this is a quick stop, so you'll have plenty of time to hop out of your car and snap a few photos.
Frontiers Of Flight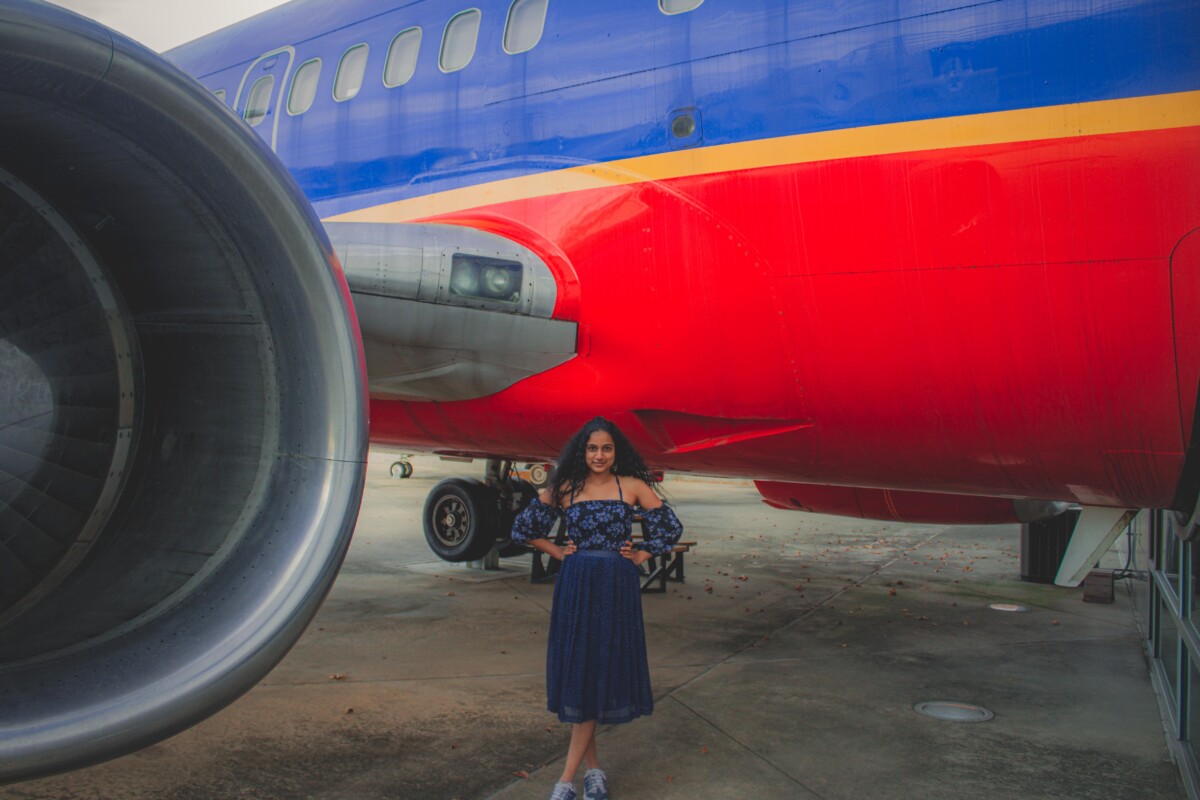 Established in 1988, Frontiers Of Flight is an aerospace museum most visited by aviation lovers. It's a place of big aircrafts, aircrafts that you make feel small and elfin, even when you draw yourself up to full height. I appreciate how much information there is on Southwest Airlines considering (a) Southwest is headquartered in Dallas and (b) the museum is smack next to Love Field Airport (so if you're arriving in Dallas from Love Field, Frontiers Of Flight should be your first stop). The museum also boasts a Blue Angels FA-18 Hornet as part of their collection (just saying).
Dallas Contemporary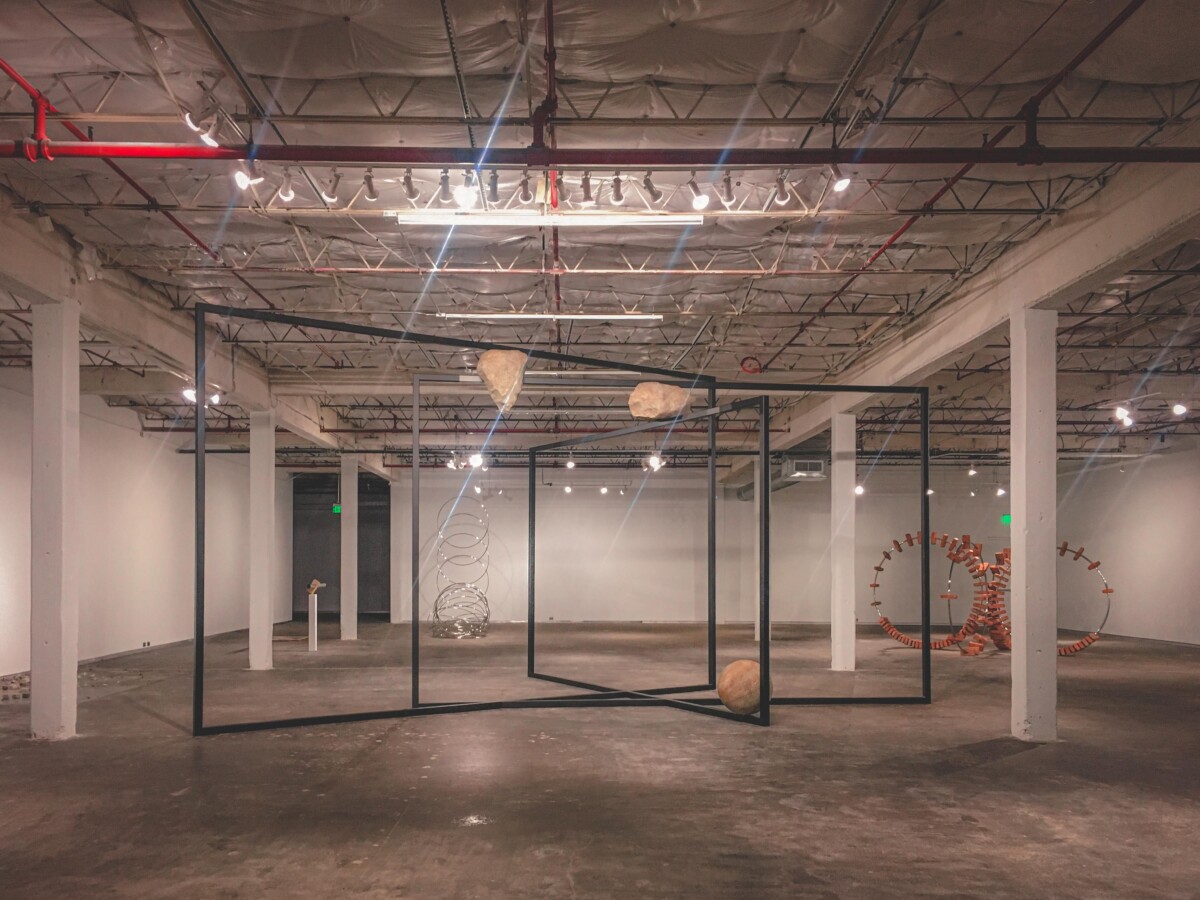 When in Dallas, visiting an art museum is a must. This is a city that, despite its fast-paced, quickly-booming tech scene, loves art. Dallas has over twenty art museums (that I can personally think of – I'm sure there are more). There's something here for everyone. And Dallas Contemporary is one of my favorite, underrated art houses. It's a gallery that leans into contemporary artists. The works are unique and experimental, the kinds you immerse yourself in. Dallas Contemporary's vibes are very Oomph from Blake Crouch's Sci-Fi thriller Dark Matter (this is where Daniela's installation Entanglement is displayed). The exhibits are constantly rotating (so expect to repeat visit), but they all challenge narratives and beliefs with nuance and punchiness.
African American Museum Of Dallas
I've mentioned this museum in my hidden gems in Dallas post and I just want to mention it again because honestly, this is a beautifully-designed space and spending a day here is one of the most underhyped things to do in Dallas. The African American Museum Of Dallas is home to one of the biggest collections of African American folk art. Framed documents (don't miss the letter from Zora Neal Hurston to Mr. Price) are sparse on the walls, but there are enough laid out for you to get a feel for the slice of history each exhibit is trying to recollect. Plan to spend a day (a half-day, at the very least) walking around (there's lots to see and lots to read).
State Fair Of Texas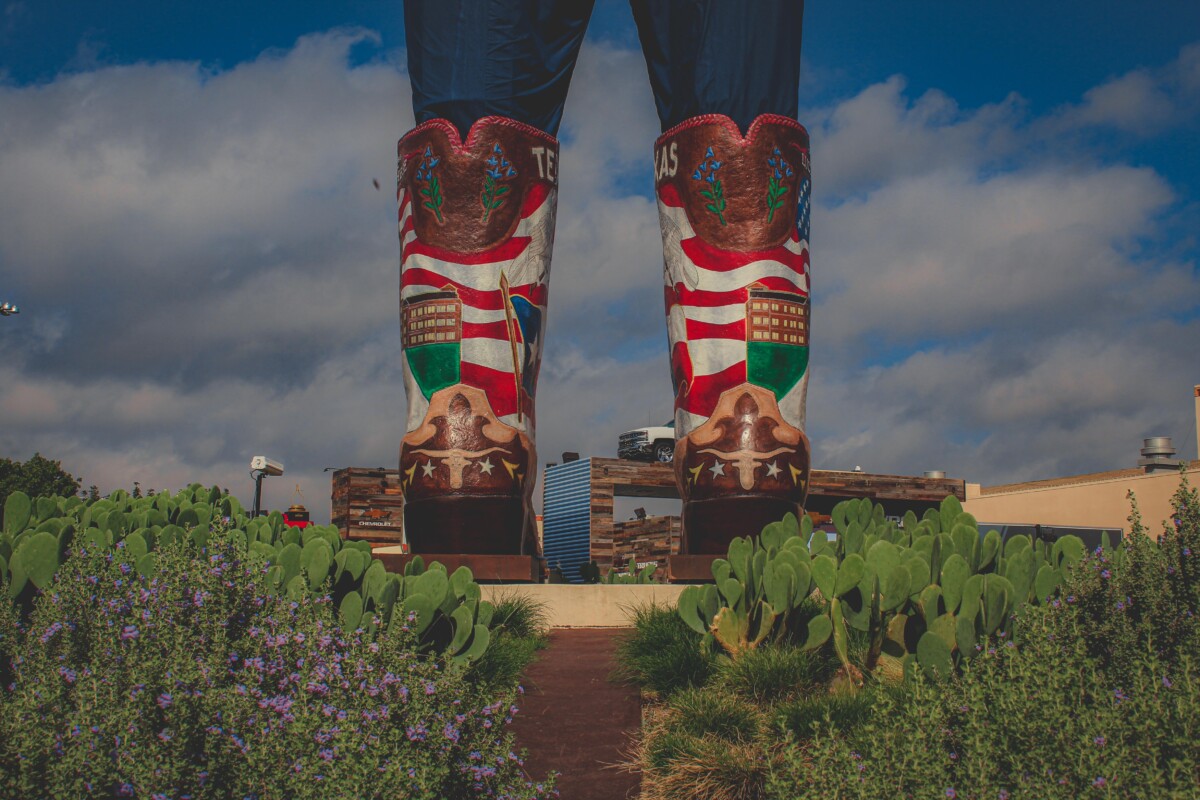 The African American Museum Of Dallas is situated in Fair Park, where the annual State Fair Of Texas takes place. If there's one event in Dallas you should have on your radar, it's this one. The State Fair Of Texas is an overwhelming sensory experience. Fair Park's usual scent of fresh-mowed grass is overwhelmed by deep fried aromas: funnels cakes, churros, corny dogs, fried peanut butter and jelly sandwiches (yes, really). It's also known for its unique combos: chamoy-stuffed pickles, deep fried honey (because why stop at PB&J sandwiches?), crinkle cut cookie fries, doritos mozzarella sticks. Head to Midway for the games, listen to live music (they have an amazing lineup each year), and check out the butter sculptures at the Creative Arts Building.
Watch A Sports Game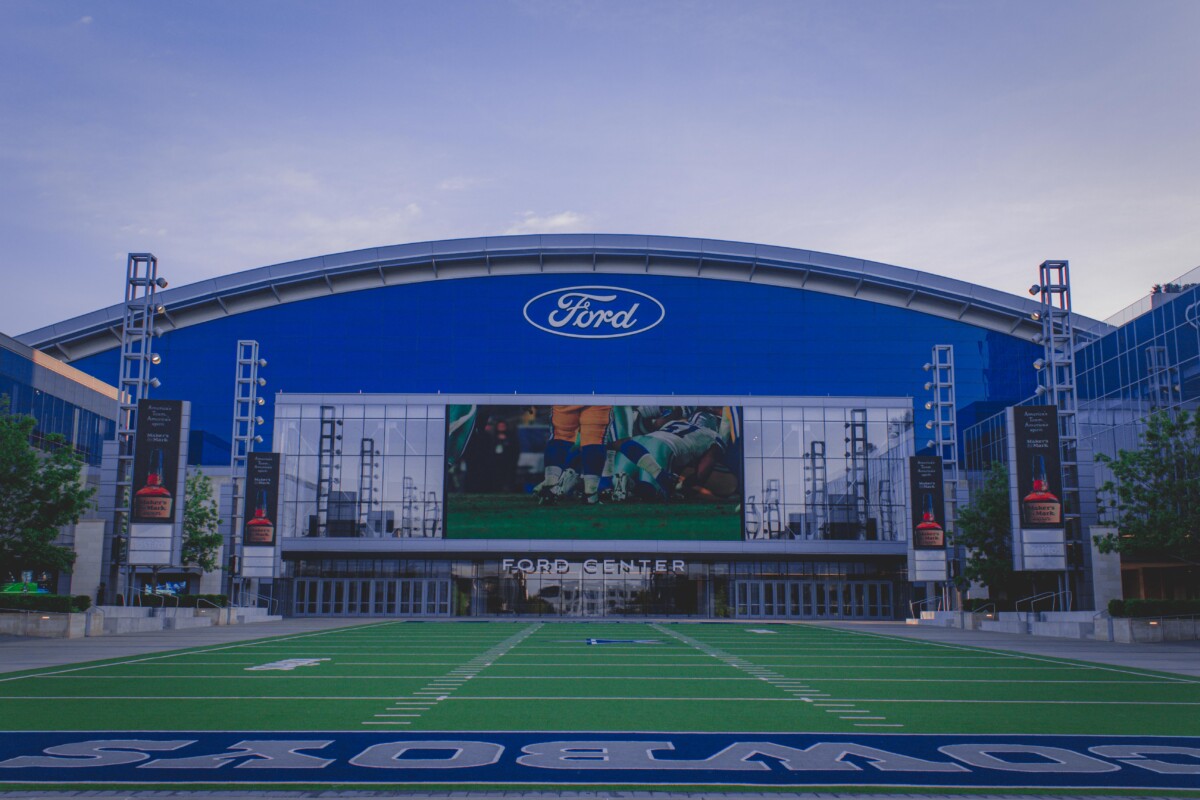 Hitting up the State Fair Of Texas is one of the most quintessential things to do in Dallas. So is watching a sports game. As one of my former high school teachers used to say, "welcome to Texas, we love Jesus and football, not always in that order." Football is practically its own religion in Dallas. I mean, sports, in general, is a big deal here. If you can, make your way to The Star in Frisco (where the Cowboys train) for a behind-the-scenes tour. It's worth the drive out. And if you're looking to stay in the city, catch a Mavericks (basketball) or Stars (ice hockey) game at American Airlines Center. Or head to a sports bar to cheer on with a TV-glued crowd.
Hiking In Dallas
Green is not always the first color that comes to mind when I think of Dallas. But some days, it is. Green is the first color that comes to mind when I dream of packing up my day bag, slinging it over my shoulders, and heading out to Cedar Ridge Preserve, where Cattail Pond Loop curves past thickets of trees and a pretty, hill-reflecting waterbody. Green is the first color that comes to mind when I see people jogging along Katy Trail, an abandoned railroad path that's evolved into popular cycling path. Green is the color that comes to mind when I think of Turtle Creek and Arbor Hills Nature Preserve (the latter spot is in Plano, but definitely worth turning into a day trip if you like calm, peaceful walkways). It's a color that can often be found in Dallas, especially when spring washes into the city. It's a color that stands out nicely in contrast to Dallas' iconic, gray skyline.
Shopping In Dallas, Texas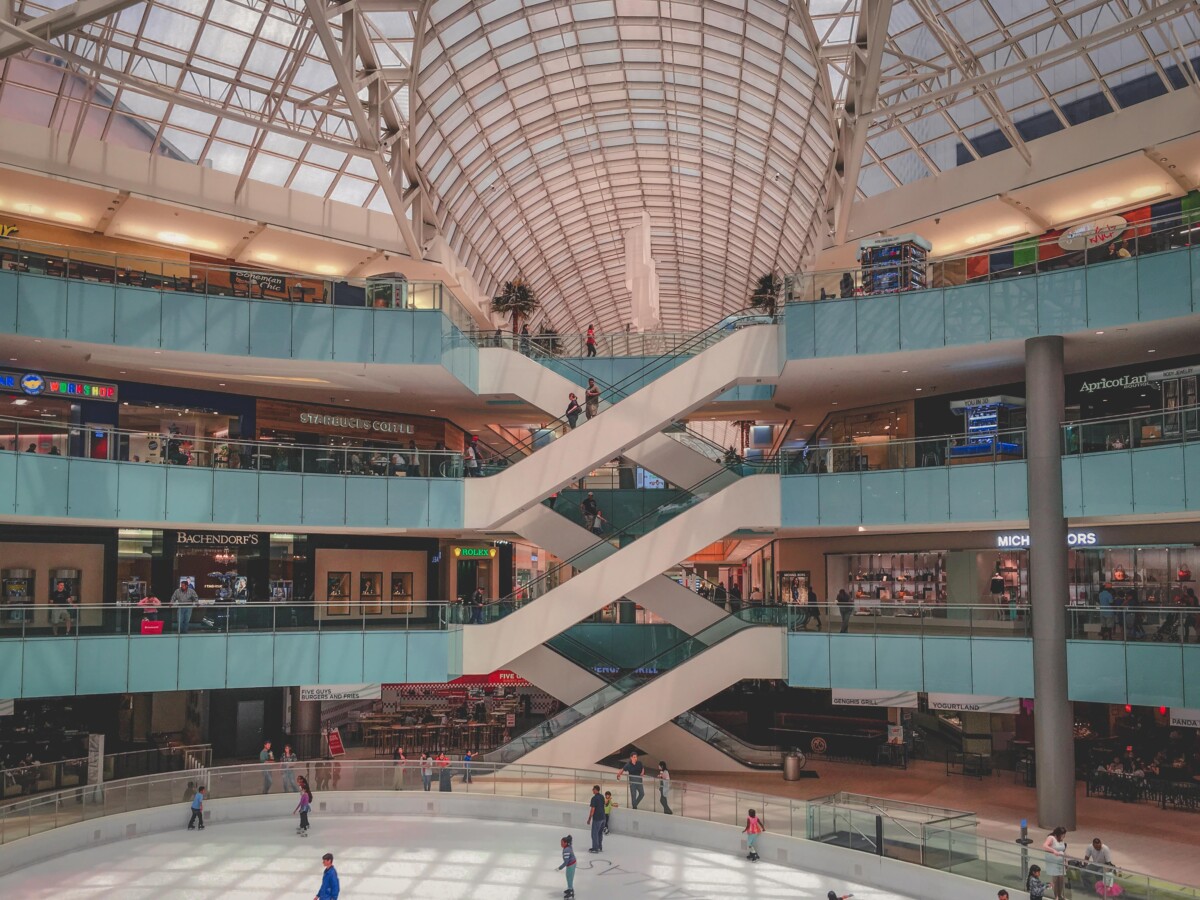 The phrase "everything is bigger in Texas" holds true for Dallas' shopping scene. I'll leave a link to the best shopping spots in Dallas here. The quick rundown? Galleria, Mockingbird Station, The Hill, NorthPark, West Village, Trinity Groves, Bishop Arts District, Highland Park Village, Knox-Henderson. Here are a few more of my favorite shops.
Here's where to shop in Dallas:
Where To Eat In Dallas, Texas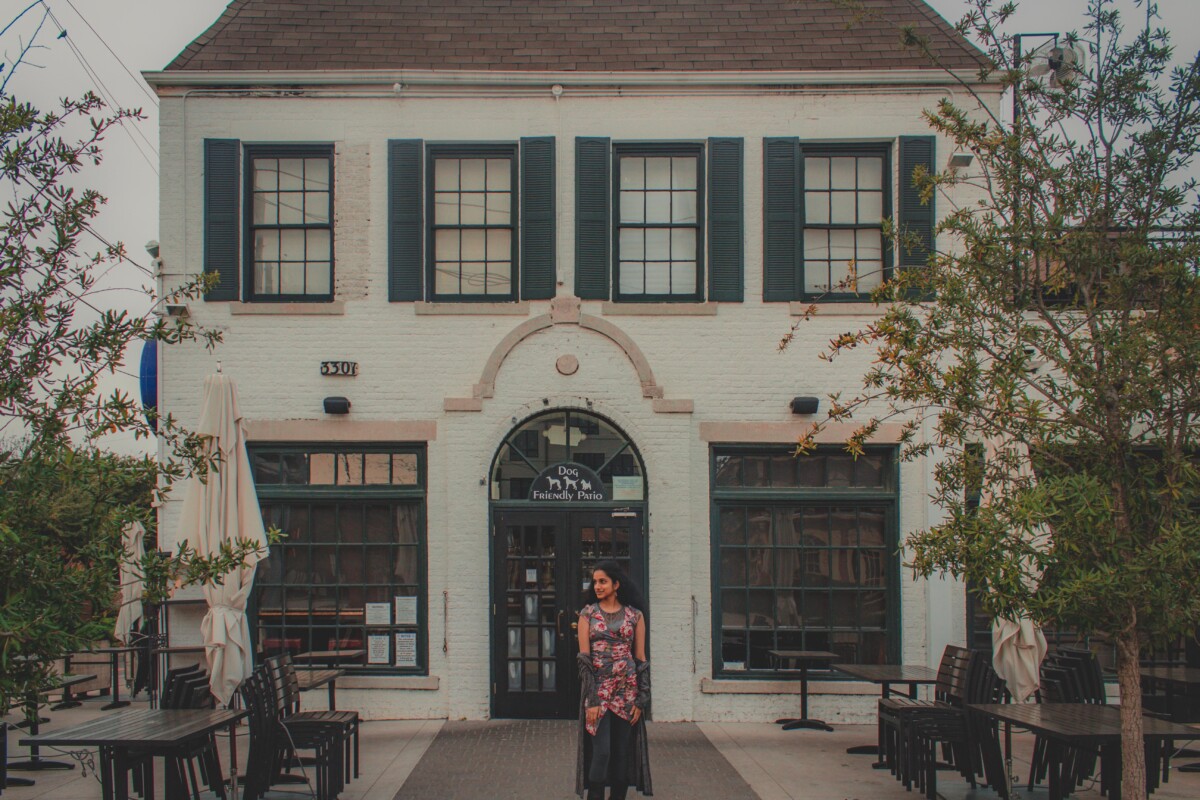 Our Top Pick – Bread Winners
In Dallas, brunch is an institution. So wake up as late as you want Saturday morning, breakfast will be waiting for you (and perhaps a mimosa, depending on where you go). Our choice? Bread Winners for their Chicken And Waffles (a sweet meets savory staple capped with a crispy chicken cutlet) and cream cloaked Normandy French Toast (so sweet. so good).
Other Dallas Favorites:
Invasion: their Cardi B sandwich (buttermilk fried chicken lathered in mayo, placed atop a base of cabbage and jalapeno. it's got oomph and spice) is worth all the hype
Meridian: a modern ode to Brazilian cuisine, explosive flavors and textures (go for a date night)
Emporium Pies: a Dallas dessert staple (the Lord Of The Pies is an epic fantasy. pun intended).