what to do in Des Moines, Iowa
We spent our first day in Des Moines, Iowa walking under pinches of snowfall, frosty blue skies, and iced waters. There was no sweat-slicked itinerary, no smooth-edged plan. So (after a quick search on Google) we hit up the Greater Des Moines Botanical Garden, ate spiced burgers (and loads of fries), and grabbed our third cup of coffee for the day.
We looked at the cityscape over-and-over again, from long bridges and neighborhood sidewalks and museum steps and lakefronts.
I had already fallen in love with Des Moines but by our second day, I was head-over-heels taken by Des Moines' top attractions.
Disclosure: Heads up, this post contains some affiliate links, which means I may get a commission if you make a purchase. Don't feel pressured to buy anything. I still love that you're here, reading my content (side note: I'd probably suggest getting a coffee or tea first though because my blog posts tend to be long). To find out more, you can read our full affiliate disclosure right here.
Top 10 Things To Do In Des Moines, Iowa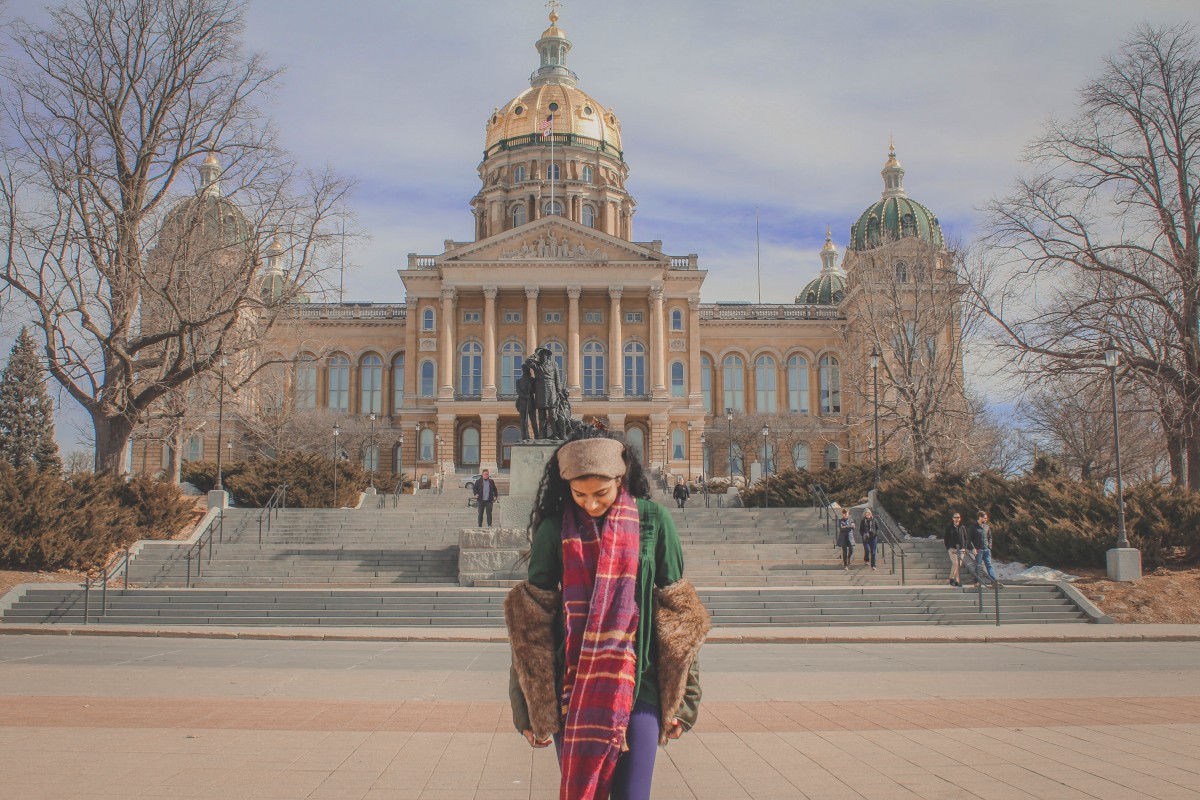 Located in the Midwest, Des Moines (pronounced: duh-Moyn) has a population close to a quarter-million. It's the largest city in Iowa – big and sprawling in style.
Des Moines is so much more than a flyover stop (as it is frequently known). Whilst here, you can visit museums and one-of-a-kind eateries (the food seriously blew me away) and long urban trails.
The city center hums to the arts. And at night, the streets take on a whole new glow.
Without further ado, here are our favorite things to do in Des Moines, Iowa!
Tour The Iowa Capitol Building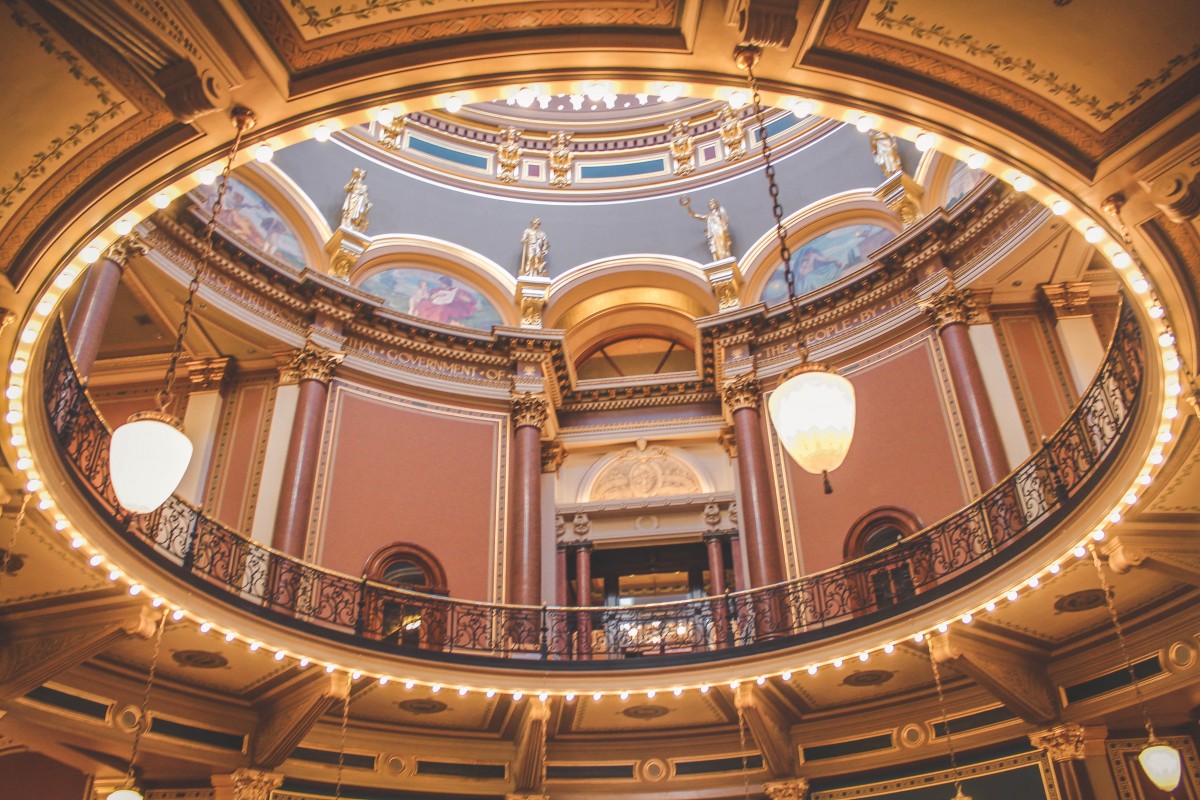 If all the US Capitol buildings got together for a conference, the Iowa Capitol building would be the keynote speaker.
With a 24-karat gold dome visible from miles and miles out, made-in-Italy mosaics half-moon arched on the walls, murals spanning wall-to-wall, and globe-shaped glass flooring, the Iowa Capitol Building has a lot to boast about.
The tour stretches out for over two hours. You'll hear stories that lift the grand up to the grandiose.
And if you can, you'll want to extend your visit just a little longer to drink in all the details.
Marvel At The Iowa Law Library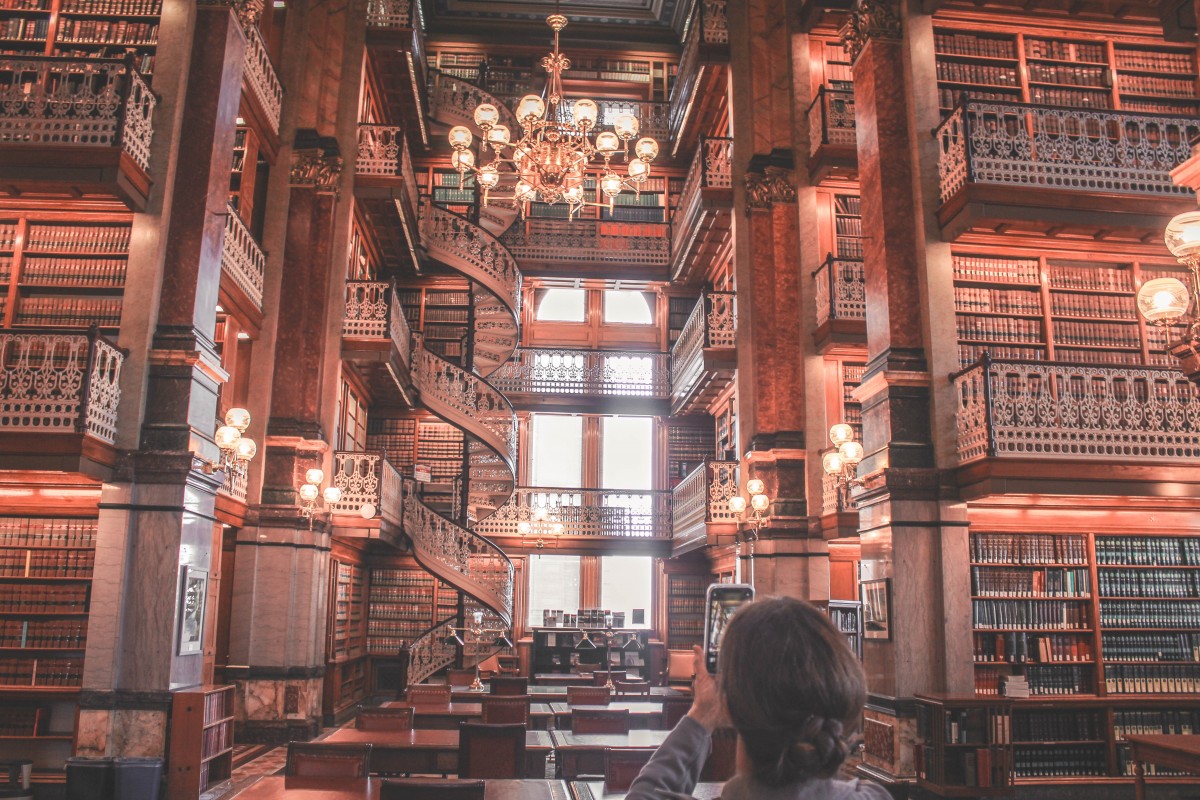 Imagine the Beast's library from Beauty and the Beast – spiral staircases that slinky up, past tome-packed shelves, towards a high-rise light-struck ceiling.
That's the Iowa Law Library. And it's the highlight of the Iowa Capitol Building. The library can only be seen on Saturdays via a docent-led tour (as more than a few tourists have snuck in past the roped-off areas. And I won't deny that the idea slipped through my mind once), but it's worth a visit if you're in Des Moines over a weekend.
Stop By Terrace Hill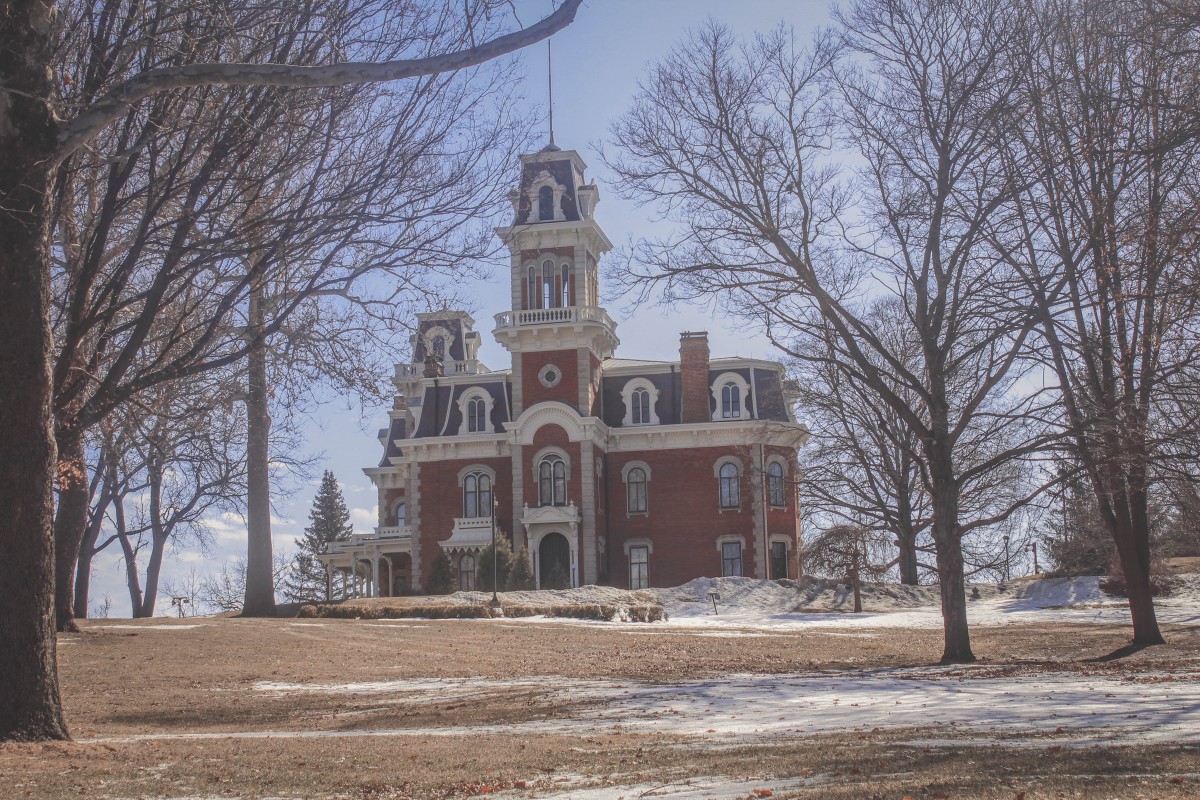 Whilst driving through cold-whipped Des Moines, I asked Vyas to pull over after seeing a gorgeous building nestled atop a snow-capped hill.
Terrace Hill has many names – Benjamin F. Allen House, Palace Of The Prairie, Hubbell Mansion. It has a long, complex history that twists and winds to its current endpoint – the residence of the Governor of Iowa.
You can take a guided tour of the property (it's two floors). The tour is an hour-long and volunteer-run. It's a comprehensive walk-through of the 150-year-old property.
Walk Around Gray's Lake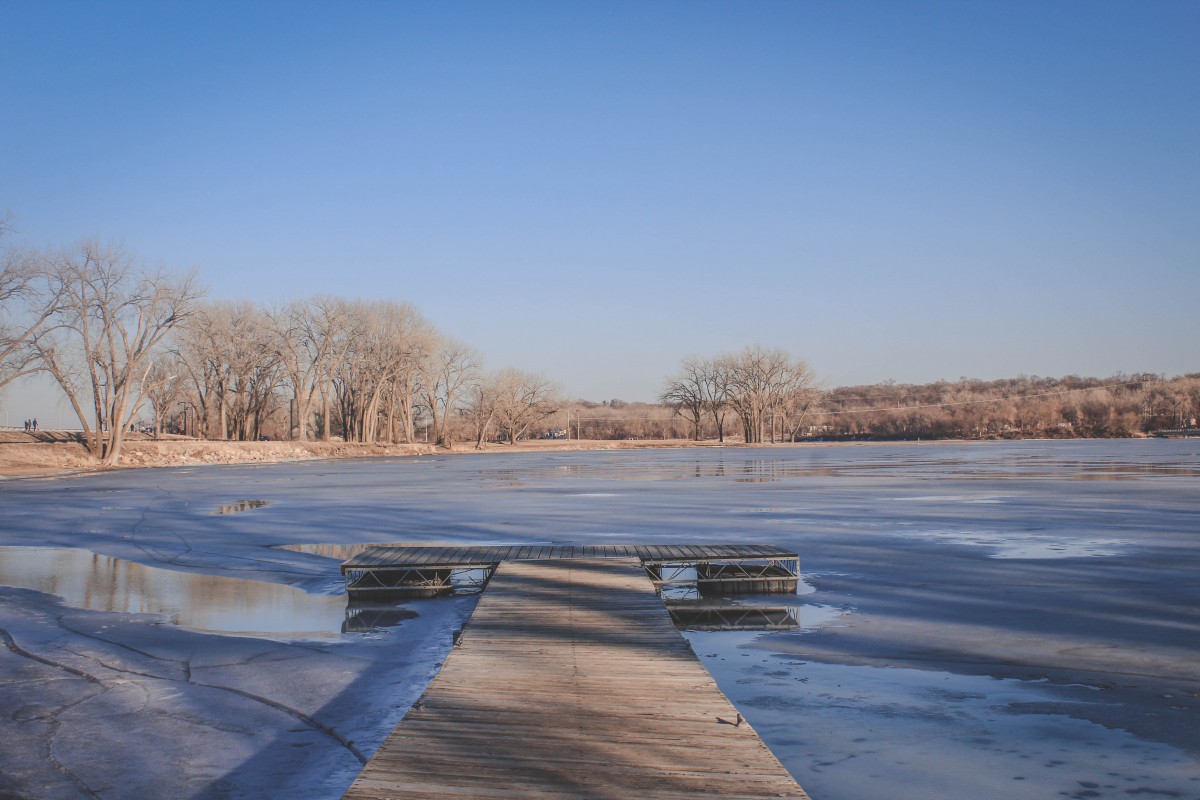 Over 100-acres, Gray's Lake is huge and can take a full day unto itself to explore (tip: in the summer, come with a picnic lunch. you won't regret it).
The main draw is the urban loop trail (roughly two miles). But there's also plenty of watersports, from paddleboarding to kayaking.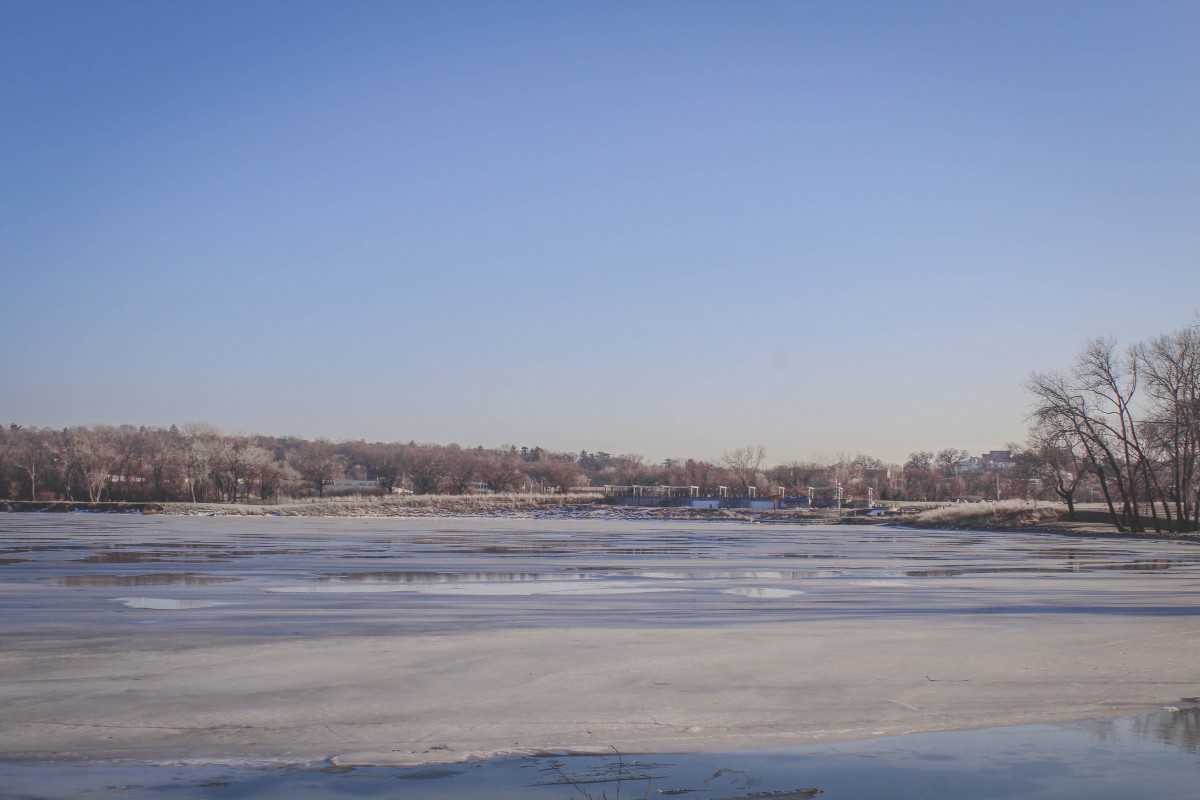 Since we visited Des Moines in winter, the entire lake was iced over (which, being from the South, made us so excited). So we stuffed our hands deep in our pockets and walked around, savoring some of the best free views of downtown Des Moines!
Learn About The World Food Prize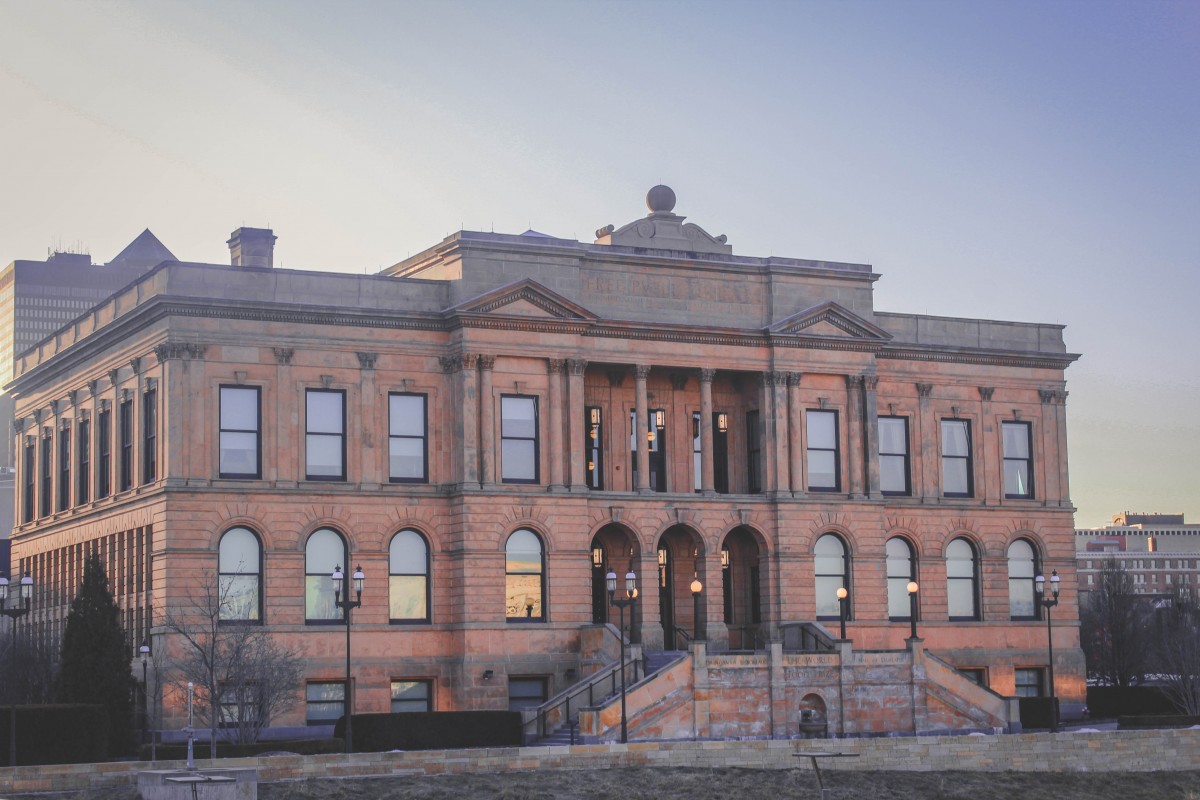 Started by Nobel Prize winner, Norman Borlaug, The World Food Prize is a global organization that dates back to the 1980s. It's meant to award and recognize researchers who have made significant advancements in sustainable farming.
This former Des Moines library turned headquarters is gorgeous, but the interactive displays on the fight against hunger are what makes it a worthwhile stop!
Stroll Through The Greater Des Moines Botanical Gardens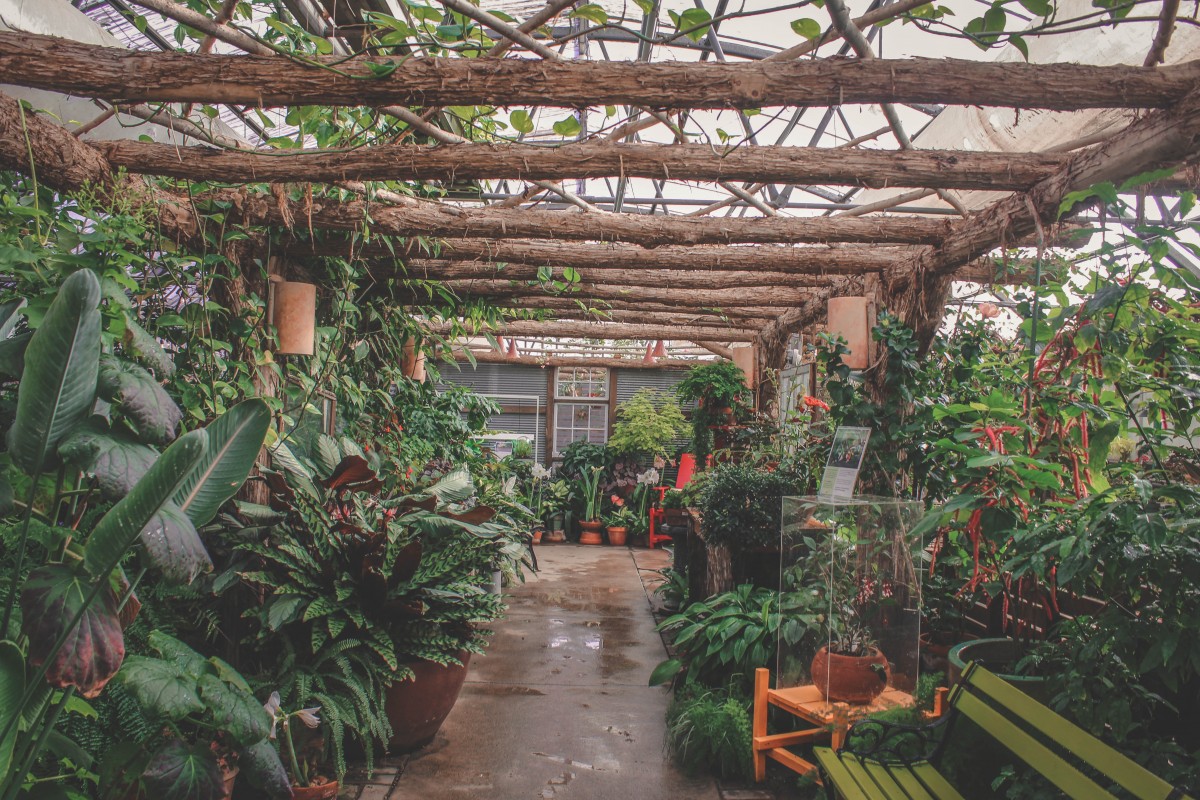 Without-a-doubt, The Greater Des Moines Botanical Garden is one of the most beautiful places I've ever been to. It's a sweep of jungle greens and bubblegum pinks that pull you into a wildly wonderful and exotic world. And I loved every second of it!
I learned so much from the gardens. I mean, I've always used the words cacti and succulents interchangeably but whilst there, I discovered that all cacti are succulents but not all succulents are cacti (whoops).
Moment-after-moment, The Greater Des Moines Botanical Garden took me back-to-the-basics of gardening and busted myth-after-myth and perception-after-perception.
Amble Out To Robert D. Rays Asian Gardens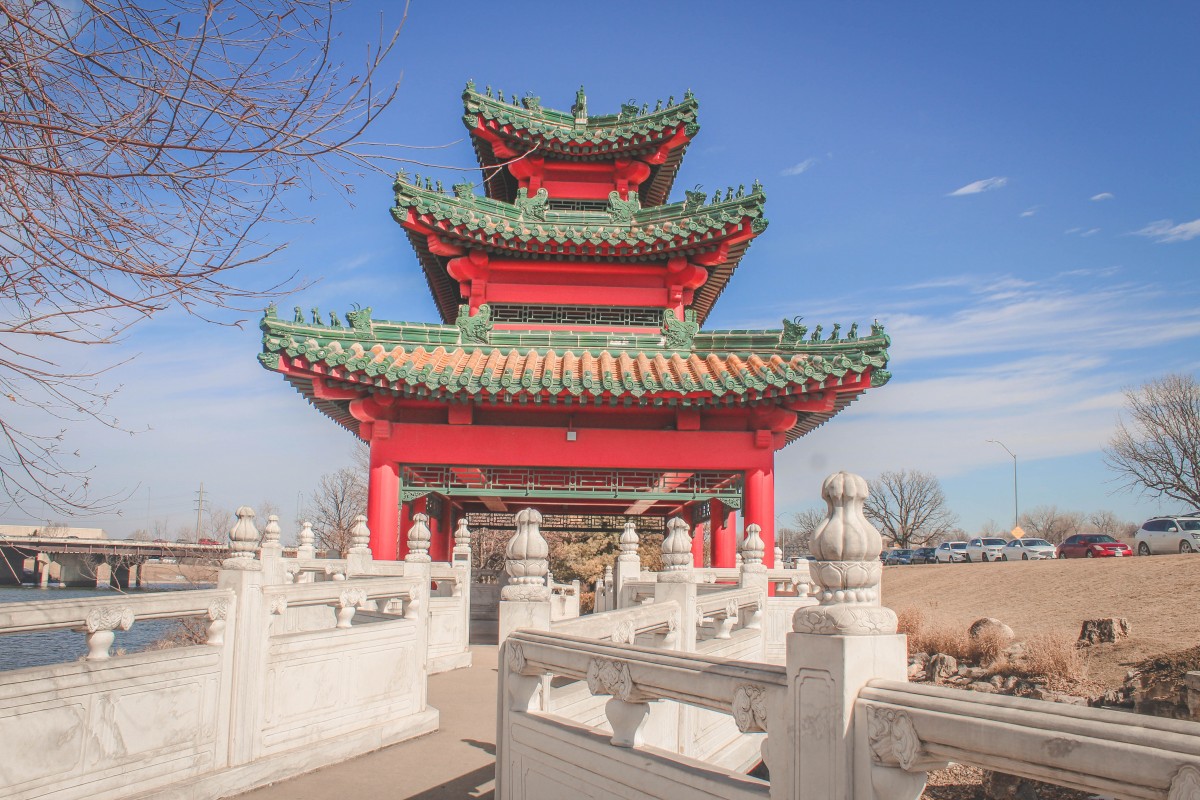 From the Botanical Garden, the Robert D. Rays Asian Gardens is a straight stroll down a car-lined riverwalk.
There are mini stone pagodas, soft-lit lanterns, and calligraphy-inked boulders leading up to a red-washed pavilion. If you're looking for a photo op Iowa, this stop, overlooking the Des Moines River, is one of our favorites!
Shop In Historic East Village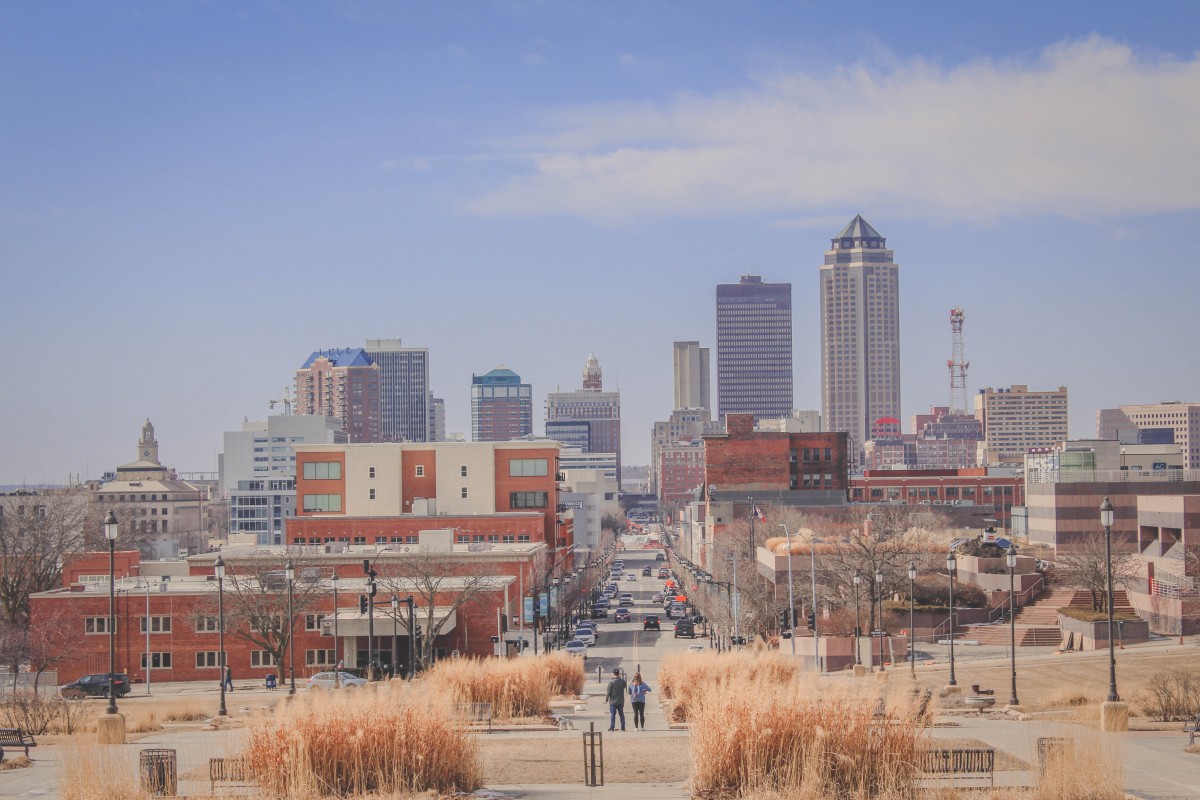 Window shopping is one of my favorite activities in any new city. And Historic East Village is the place for tourists to shop in Des Moines:
Zombie Burger: neighborhood-loved drink lab with some frighteningly interesting concoctions and combos.
Raygun: brilliantly cheeky printed tees. nicknamed The Greatest Store In The Universe.
Plain Talk: unassuming sandwich shop that doubles up as a bookstore (also serves organic coffee in-house).
Marvel At Salisbury House And Gardens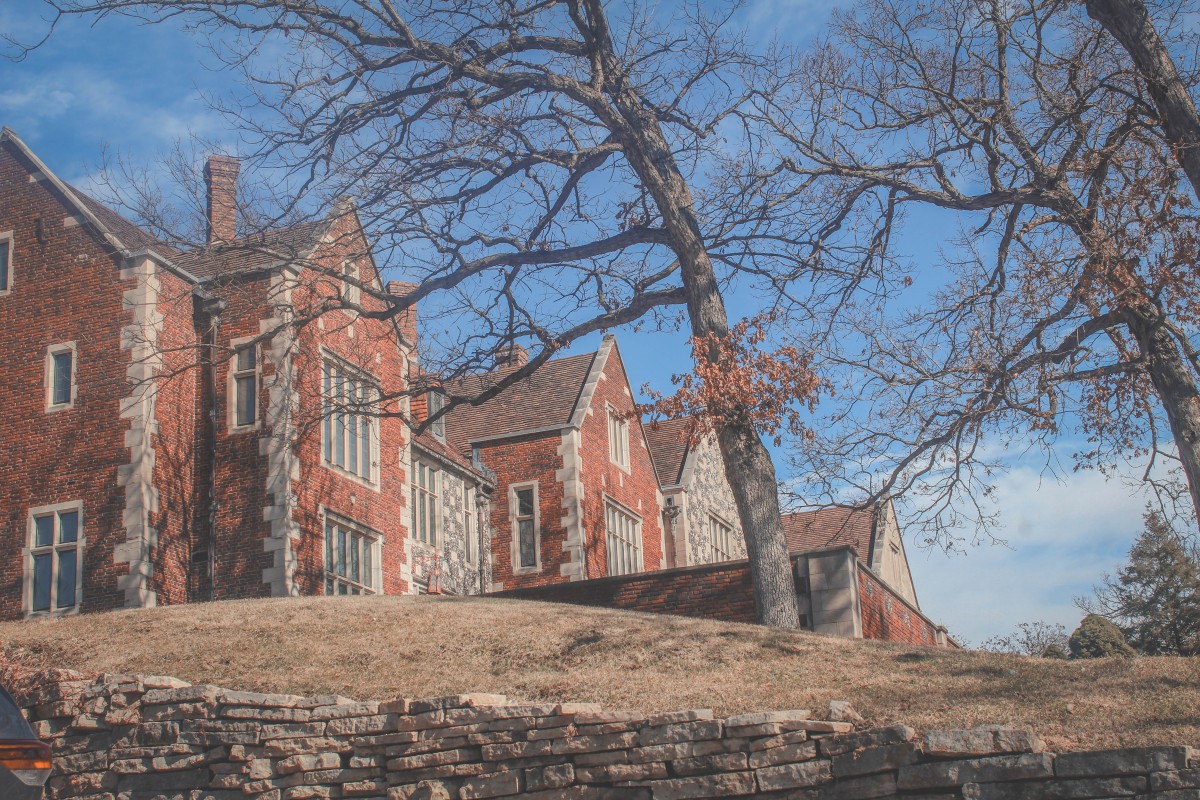 A quasi-duplicate of the King's House in England, The Salisbury House was designed under the same Tudor, Gothic influences.
The gardens are gorgeous in the spring, when the grass is a deep, dark uniform green lined with pops of pink. Unsurprisingly, this Des Moines twin is a popular wedding and engagement spot!
Spot All The Bridges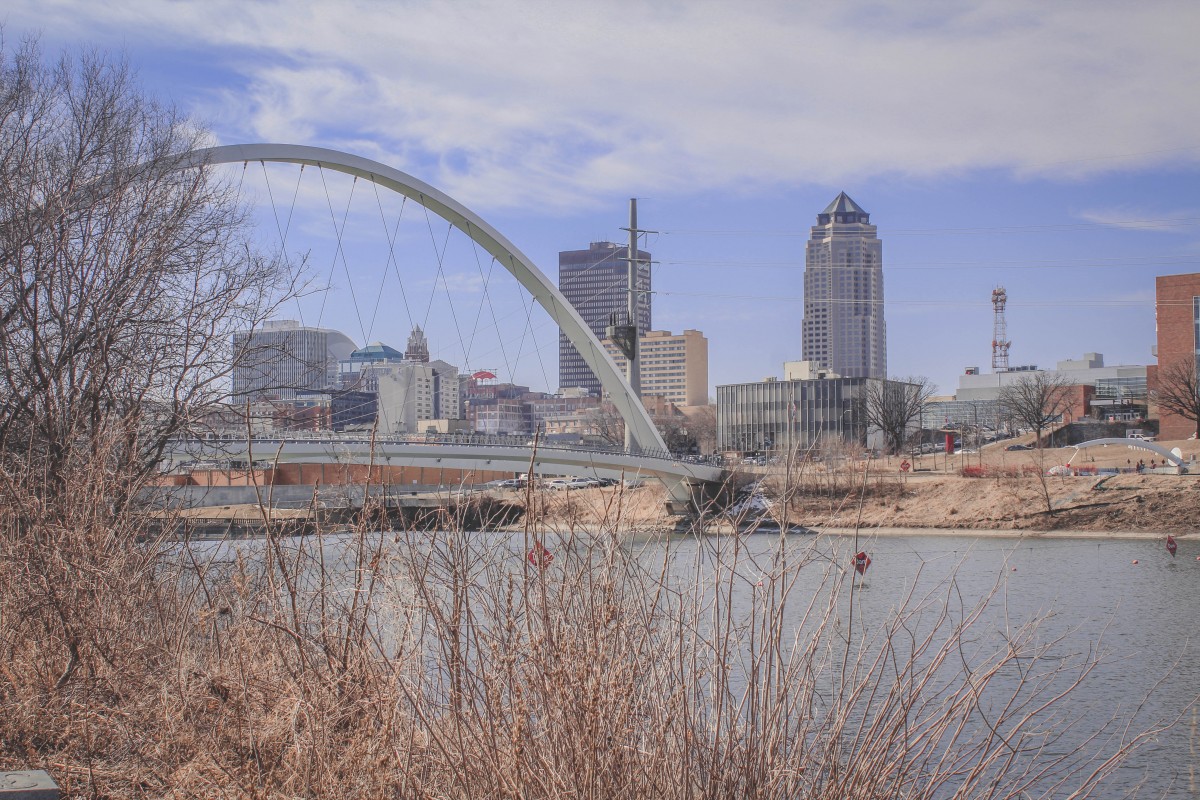 Whilst driving through Des Moines, we noticed bridge-after-bridge. Several of these bridges were pedestrian-friendly and a few were simply public art pieces.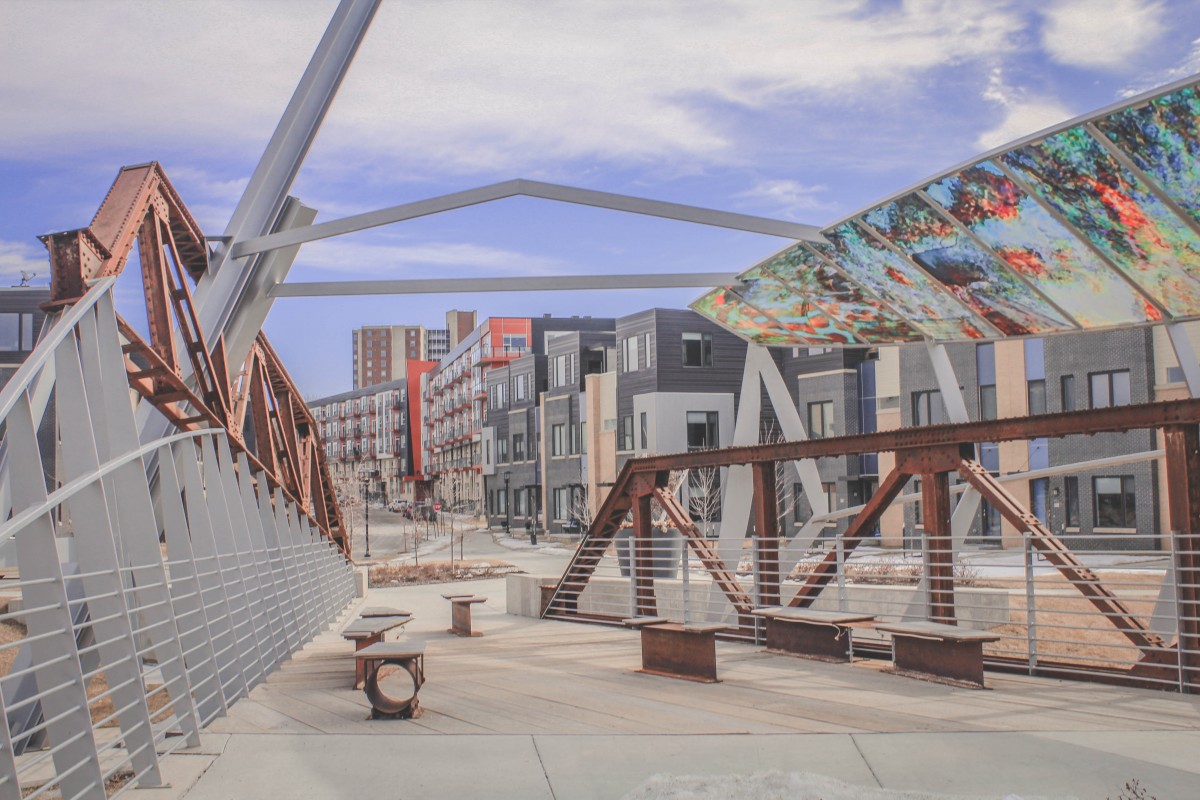 Some of the must-visit bridges in Des Moines are:
Women Of Achievement Bridge: a curve across the east-west Des Moines border split into two paths – one for joggers and another for cyclists.
High Trestle Trail Bridge: Forty minutes from downtown Des Moines, this glow-in-dark, triangle-defined bridge is the perfect way to end an evening in Iowa.
Planning a trip to Des Moines? Here are our top recommended hotels :
Did you enjoy this list of things to do in Des Moines? Let me know what your favorite things to do in Des Moines, Iowa are in the comments below! As always, I love hearing from you.