Night fell as I started to look for things to do in Farmington. The starry sky shined bright like fairy lights, flickered, then blinked shut.
This was the first night of three that I'd be spending in the four corners region of New Mexico. After exploring bits and pieces of Bloomfield and Waterflow earlier that morning, I set Farmington as the base for the rest of my trip.
Farmington is an incredible city. It's been an underrated stop in Southwestern USA for many years now. But if you like scenic spots, hiking, art, food, and cultural sites, you'll find plenty of things to do in Farmington.
With one-of-a-kind museums and other-worldly views, this big city with a small name quickly stole my heart and became one of my favorite places in the United States.
So without further ado, here are nine things to do in Farmington, New Mexico.
Things To Do In Farmington Travel Guide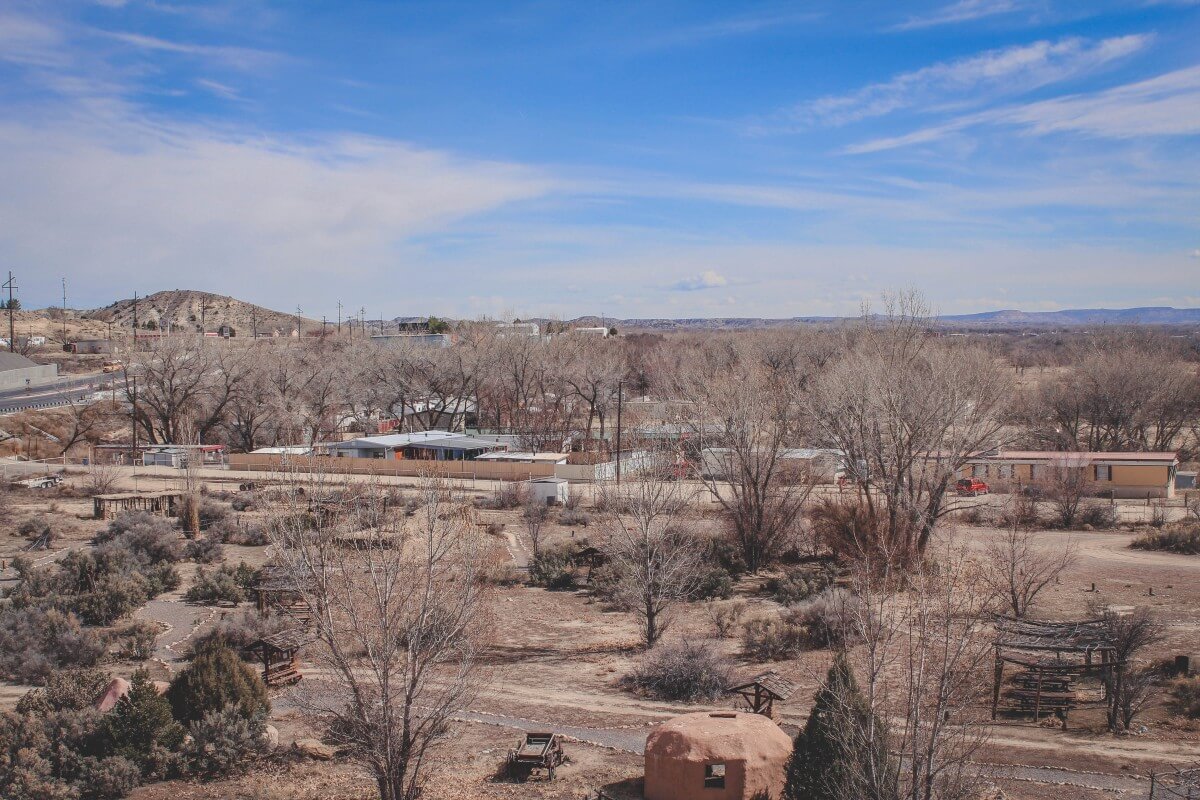 About
Sandwiched between flatlands, Farmington packs in a variety of weekend-escape style indoor and outdoor activities.
It's an up-and-coming destination that's slowly making headlines. The hometown of Season 15 Voice winner Chevel Shepherd (y'all, her vocals are insane) and one of the top filming locations of Jumanji: Into The Next Level (with The Rock), Farmington has been on-screen more and more over the course of the past few years.
Travel Tip: The Lone Ranger and Transformers were also shot near here. If you're a movie buff looking for things to do in Farmington, check out some of the film spots!
Best Time to Visit Farmington, New Mexico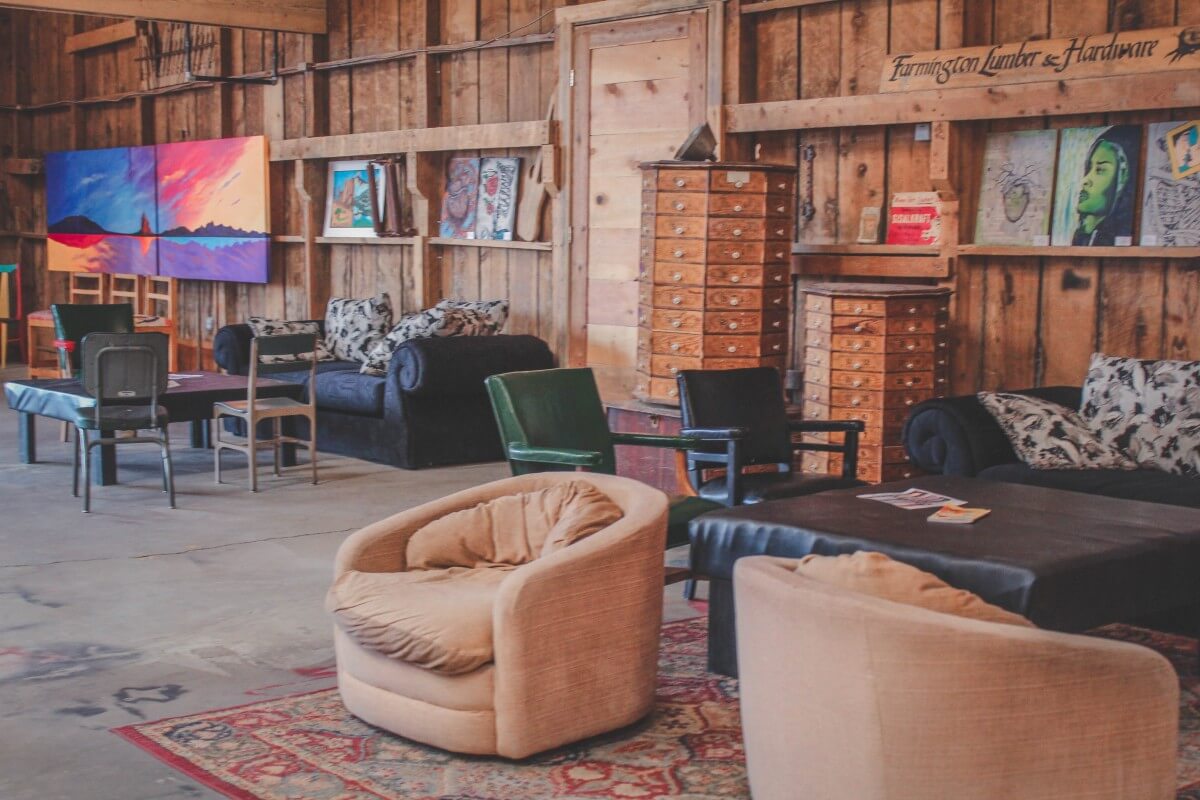 Even though I have a bad habit of trekking to the four corners region in the dead of winter (the flights are cheap – can you blame me?), the best time to visit Farmington is between late March to early May.
But Farmington is also one of those cities that follows the same melody year-round. So regardless of when you visit, you'll be cozying up to the most charming places to eat, shop, and stroll.
Where To Stay In Farmington, New Mexico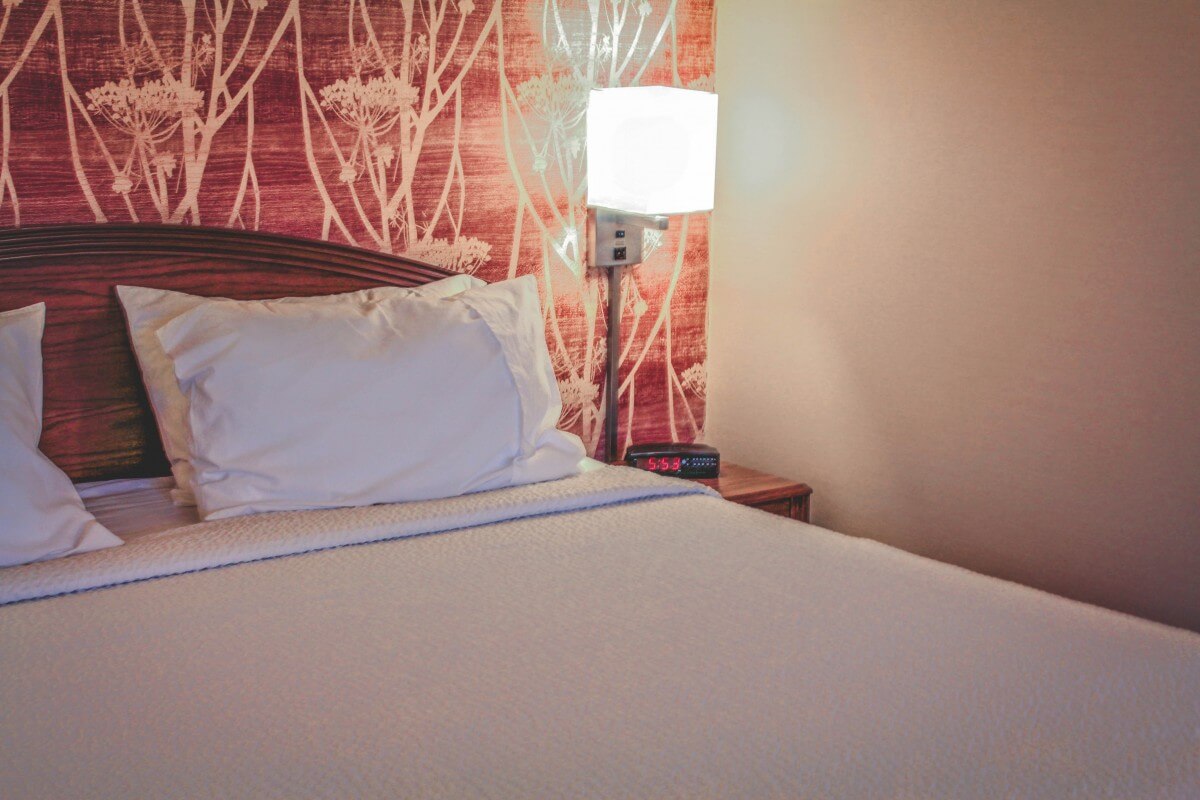 Whenever I arrive in Farmington late at night, I find myself at the Courtyard Farmington – a handsomely tanned building dotted with Southwestern furnishings.
It's an older place, slightly worn. But it's quiet, in a decent location, and steps away from the Animas River (so I love it).
There are also two cute bed and breakfasts in the area:
Casa Blanca Inn & Suites: One of Farmington's best-kept secrets (Farmington has many but this one wins on so many fronts). Lush courtyard gardens. Homey lifestyle magazine-worthy decor. Accommodating staff. Reasonable rates. I highly recommend this spot if you're traveling to four corners on a girls' (or couple's) getaway.
Silver River Adobe Inn: A comfy and cute BnB on the outskirts of town.
Top 9 Things To Do In Farmington NM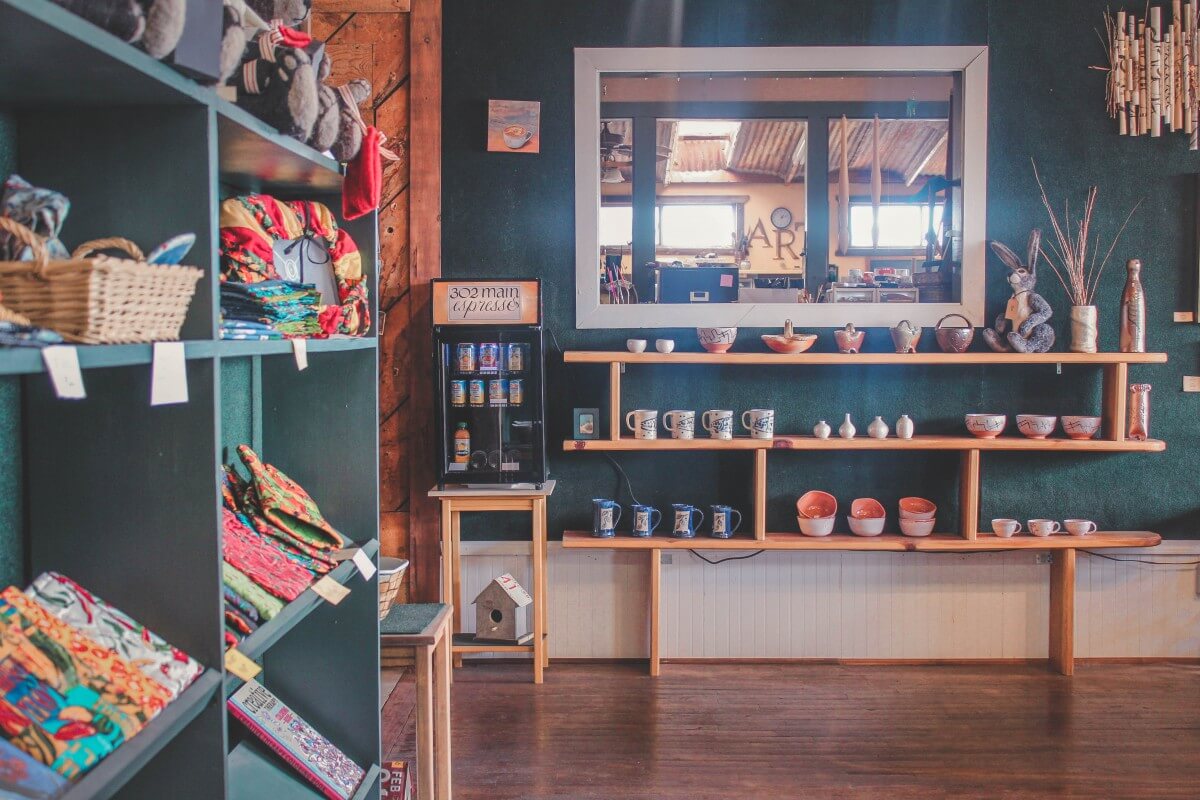 The next day morning, I wake up to a view of the Animas River. I can see the water – a deep steely gray – flow gently behind a thicket of trees.
So I zip up my jacket, throw on the hood, and head outside.
Even though I've been here before, walking along the Animas River is one of my favorite outdoorsy things to do in Farmington.
Stroll Along Animas River Trails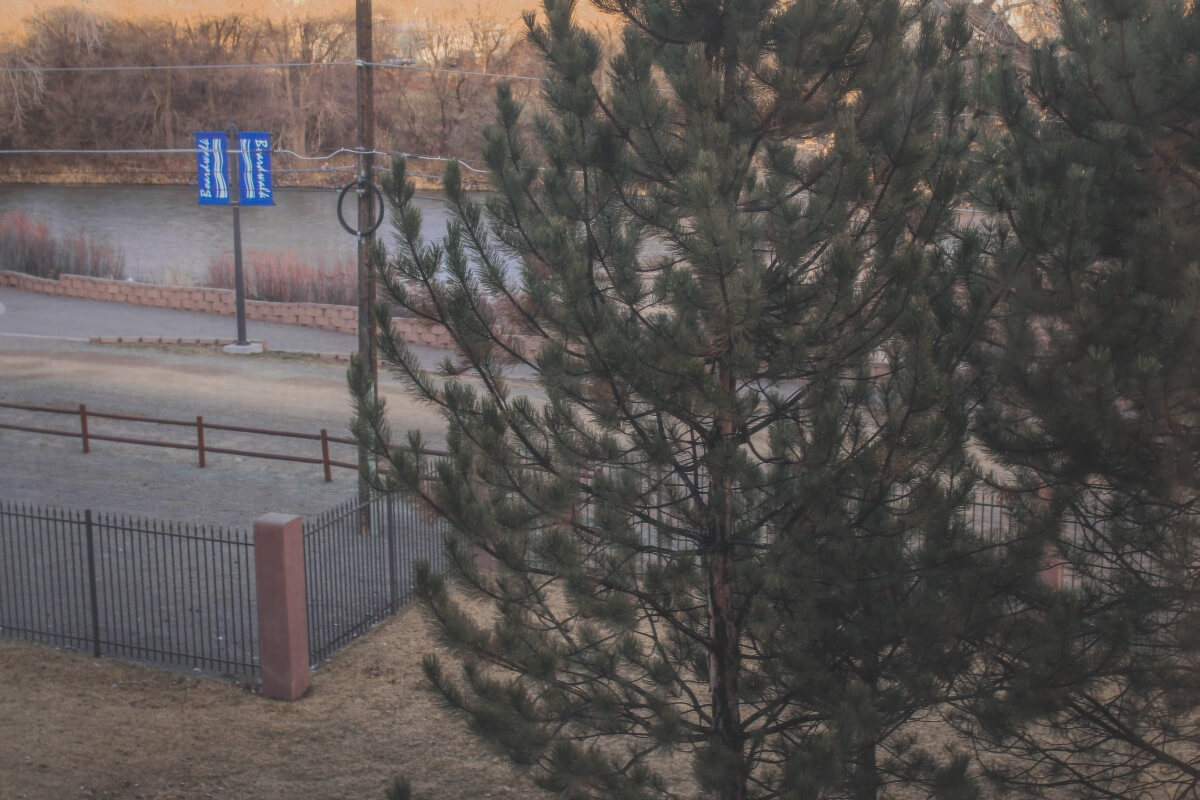 A sliver of the 126-mile long Animas River wriggles through Farmington, New Mexico.
Although you can tube or kayak in these waters, the biggest draw is the Animas River Trails, over eight miles of mixed paths (from dirt to cobblestone).
This time, I stuck to the Boardwalk Trail, a wide paved path that skirts the edge of the river.
Address: Intersection of San Juan Blvd. and Scott Ave.
Relax At The Beach At Farmington Lake
Twenty minutes out from the Animas Trails is The Beach At Farmington Lake.
Farmington Lake is a local favorite fishing spot. It's a big body of water that serves as the front scape of rugged mountains and tall trees. At sunset, the pale oranges and reds mix in with turquoise.
With a sandy bank and lazy waves, it's easy to see why spending a day at the lake is one of the most popular things to do in Farmington, New Mexico.
Address: 8000 E Main St, Farmington, NM 87402
Travel Tip: You are only allowed to wade in the designated beach area. There is a fine if you are found swimming in the fishing spots.
Channel Your Inner Indiana Jones At Salmon Ruins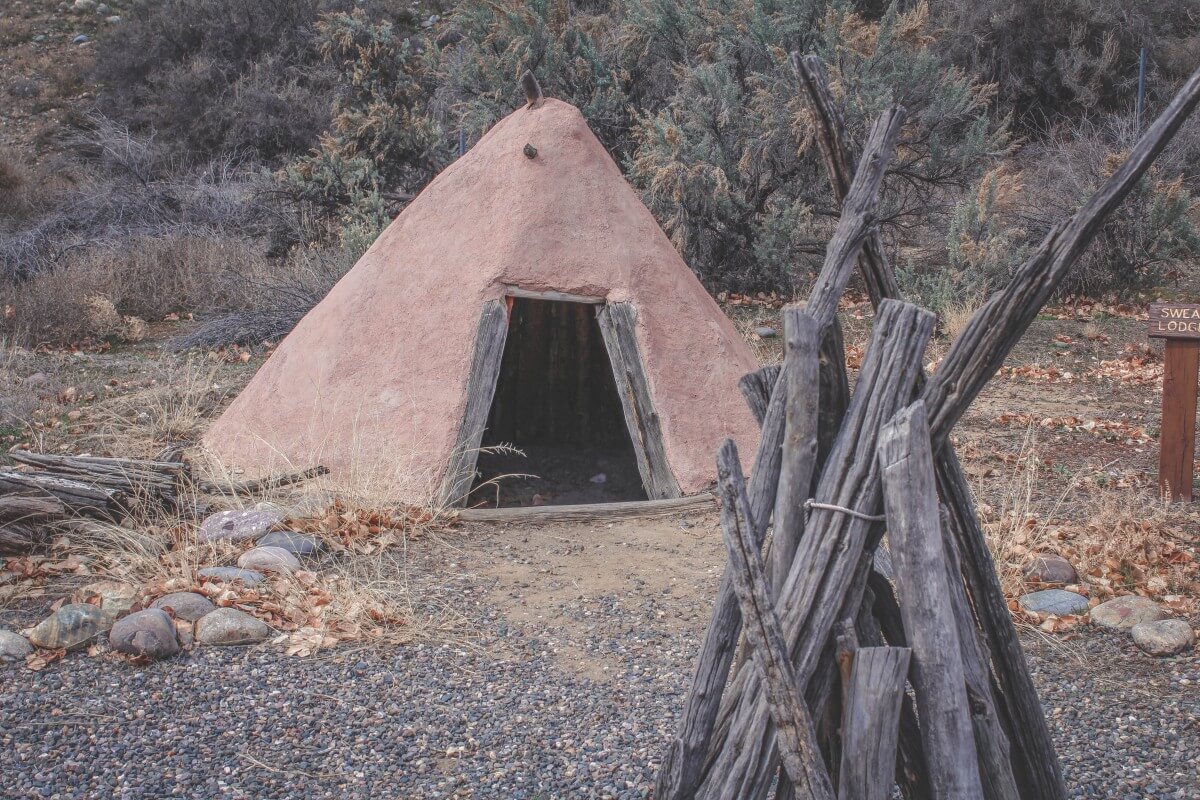 Salmon Ruins is a dig site with almost 1000 years of fleshed-out history.
With ancient observatories, evidence of past occupations, and a niche research library, there are so many reasons to visit Salmon Ruins.
I love a place that makes me feel like Indiana Jones. And Salmon Ruins did just that. The artifacts here are held on-site so you'll get the see relics of the past (alongside your self-guided tour). Most of the story of Salmon Ruins is told in stone but the area feels alive.
Address: 6131 US-64, Bloomfield, NM 87413
Stop By The Farmington Museum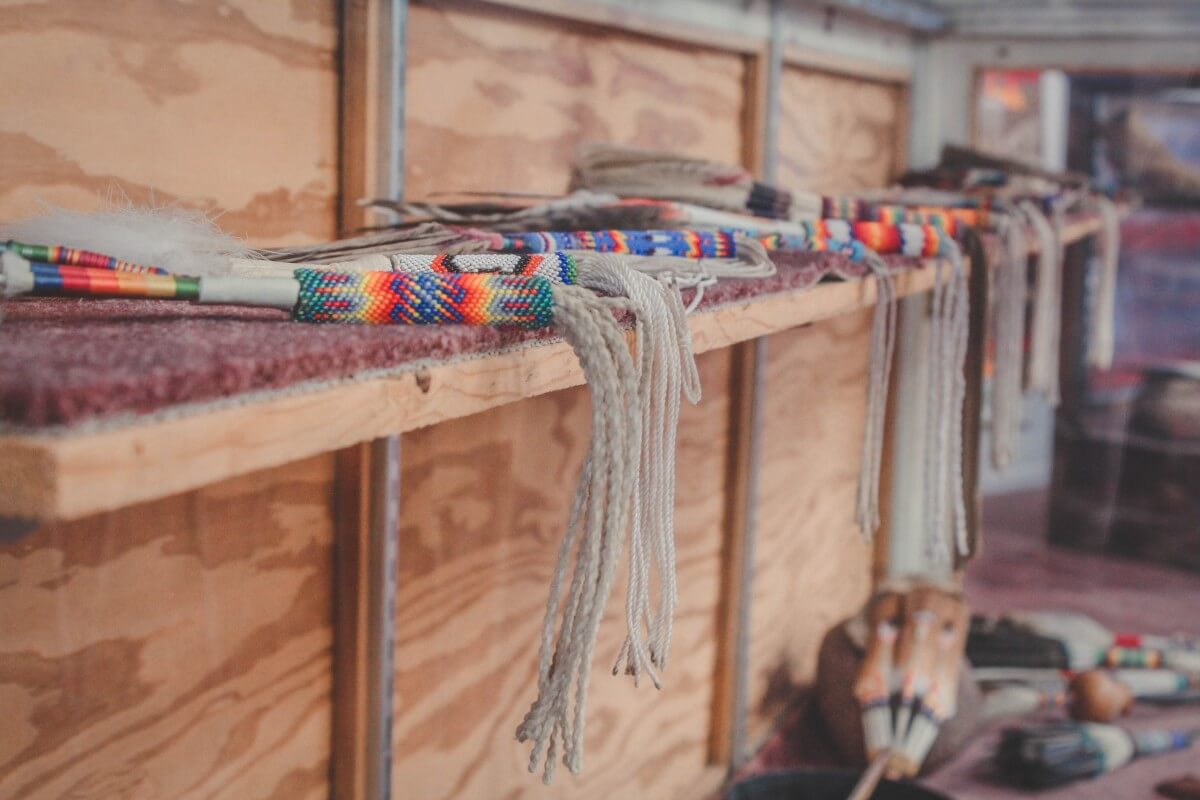 Visiting the historic and cultural exhibits is one of the oft missed things to do in Farmington.
There's a mix of displays at the Farmington Museum, ones that emphasize the area's culture through art, merchandise, performances, and workshops.
More things to do in Farmington with kids:
See Shiprock. Enough said.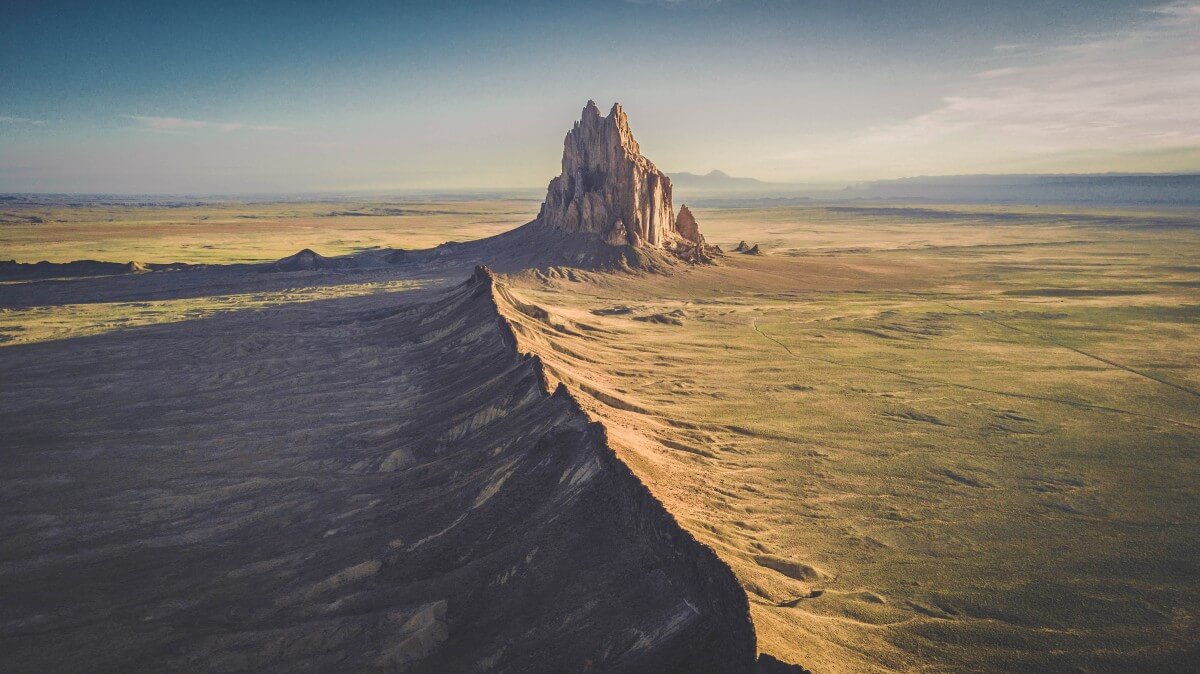 Shiprock is an isolated mountain in Navajo Nation. It's over a mile high and situated in stark, flat desert land.
Tse' Bit' ai' (the Navajo name for Shiprock) is said to be the great winged bird that brought the Navajo from the north to their present lands.
So it is important to be respectful (this is a place of huge significance to the Navajo people). You can not hike towards or climb Shiprock. Travel via any of the dirt paths leading there is also prohibited.
But there are several places where you can get an amazing drive-by view (I mean, Shiprock is huge so you can see it from miles and miles away):
US Highway 491
Indian Service Route 13
Visit Hogback Trading Company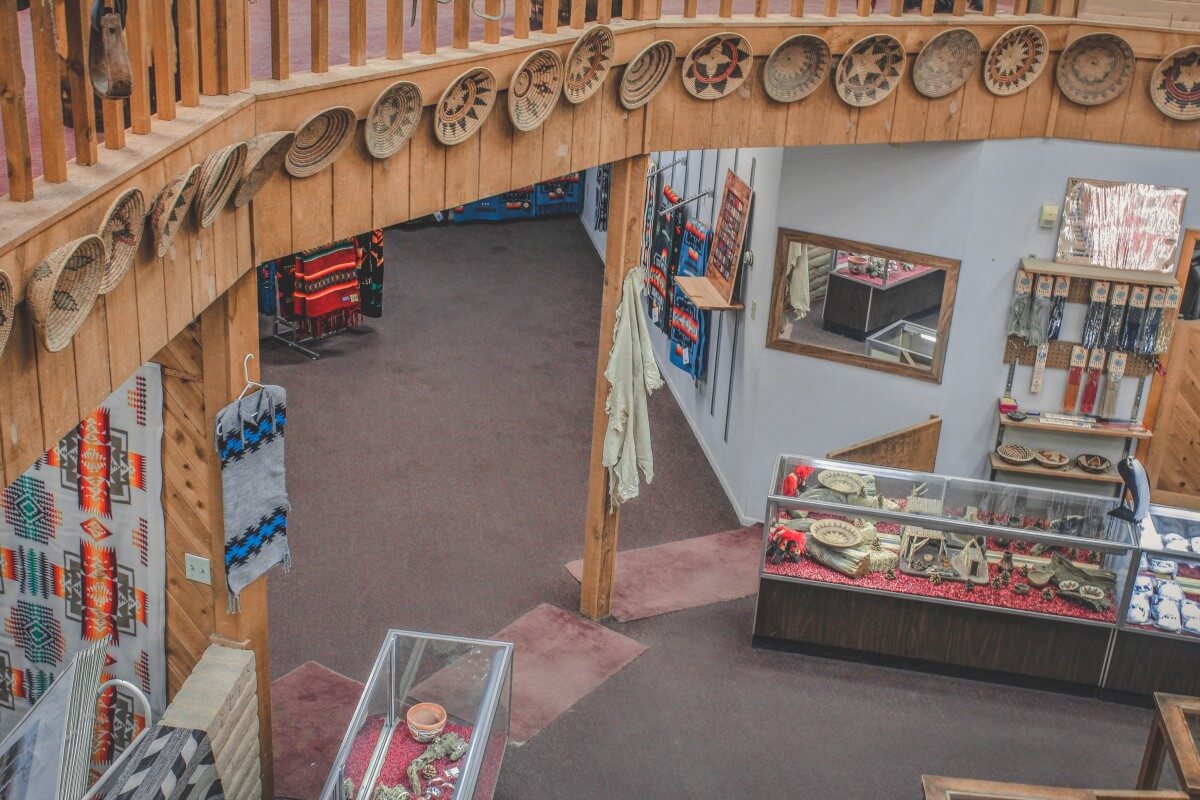 The man standing in front of me wasn't exceptionally tall. He wasn't short either. He had a slick of thick black hair scalped along his head. His mouth curved into a natural smile that extended towards the creases of his olive-colored skin. The almonds of his eyes were covered by thin wiry framed blocked glasses that were poised tight on the top edge of his flat nose.
"I'm looking for Tom Wheeler," I told him. My words were slightly stuttered as they bumbled out in a mess. Somehow, I had rolled into the Hogback Trading Post, where I was supposed to be conducting an interview.
"That would be me," the man said, smiling curtly. He emerged from behind the counter and after a few quick introductions (and heightened nerves on my part), he offered to take me on a grand tour of the Hogback.
He first started by showing me several small clay pots. Every glazed hue was laced with a hidden meaning, and the passion in Wheeler's voice resounded throughout the shop as he explained each one, bit by bit.
The way he spoke about each piece, without abandonment, and the way he cradled them, slowly and softly, – it was as though the man was boasting of his own child. I knew then and there that he hand-selected each one. There was no doubt of it. Tom Wheeler knew and loved every item in his store.
Tom Wheeler is a fourth-generation trader just outside of Farmington, New Mexico. The shop caters to Native Americans but if you're looking to see an authentic trading post in Farmington, this is the place.
Address: 3221 US-64, Waterflow, NM 87421
Grab A Cup Of Coffee From Durango Joes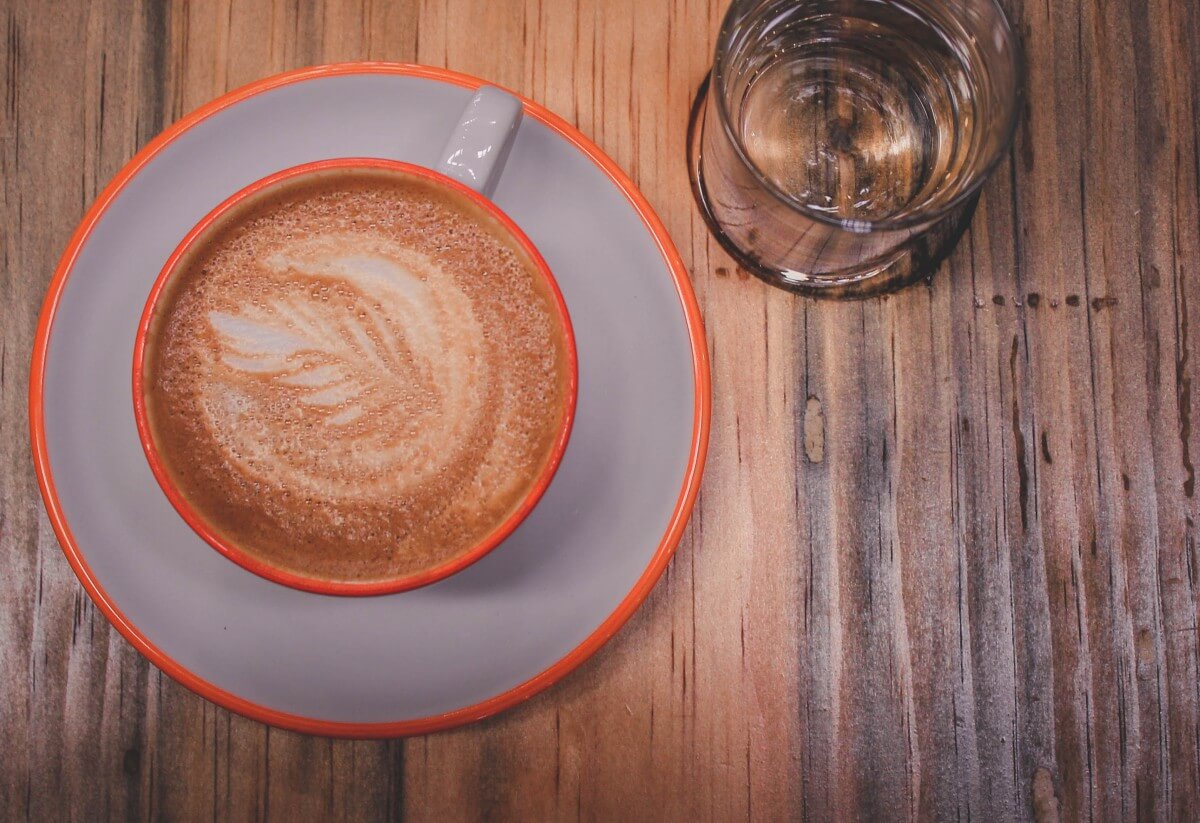 Durango Joe's is a high-quality specialty coffeehouse in Farmington. It's a quick-service stop (there's even a drive-through). And with everything from Mexican mochas to danishes, the menu packs a punch.
If you're feeling a little tired the morning after a long drive (or flight), grab a pick-me-up from Durango Joe's.
Address: 1501 E 20th St, Farmington, NM 87401
Explore Bisti Badlands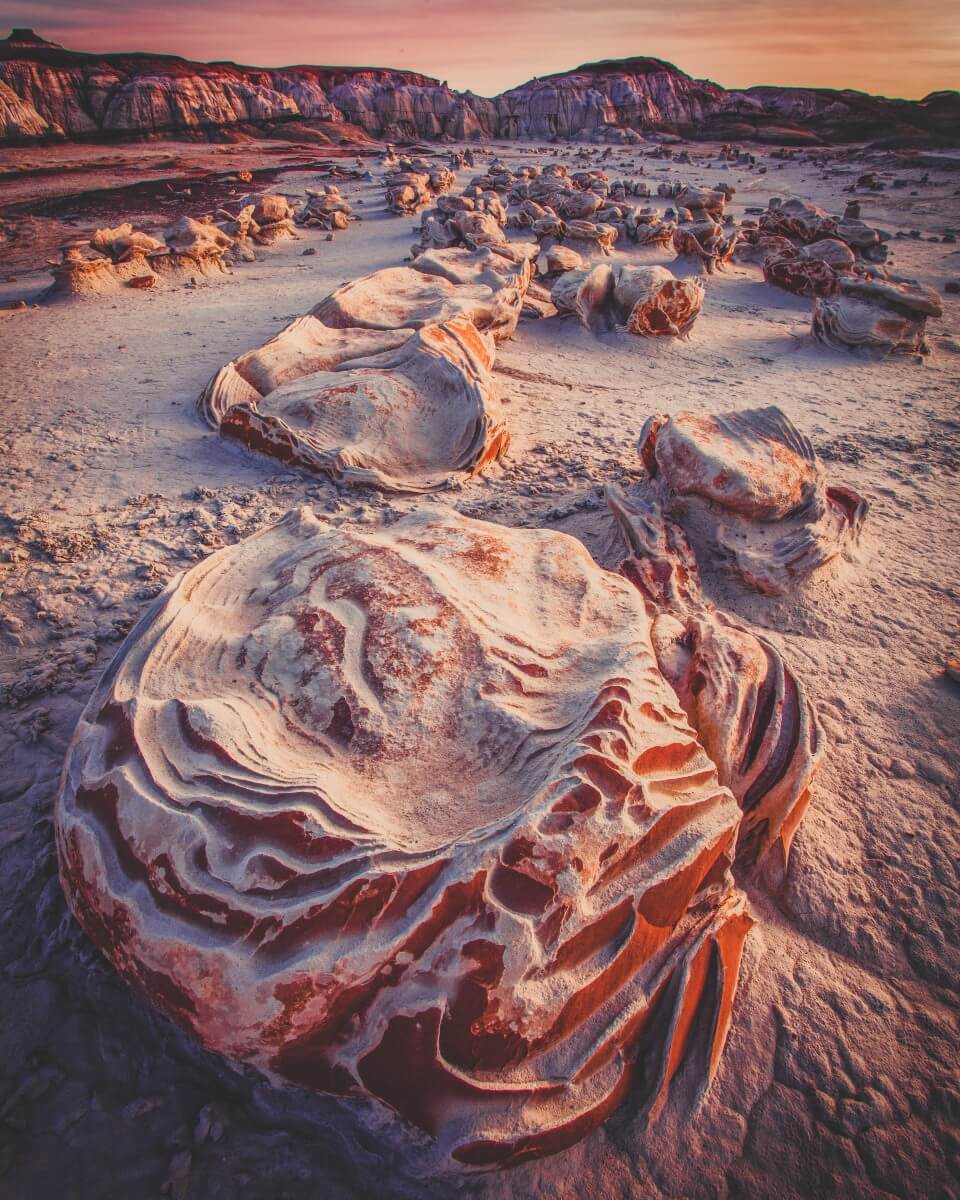 Bisti Badlands feels alien. It's a series of rock formations molded from a once coastal swamp. Like most badlands, Bisti is a cornucopia of fossils and all things prehistoric.
But before you decide to add this to your Farmington itinerary, I want to mention that this is a really difficult area to navigate even for experienced hikers (there are no marked trails, no cellphone reception).
Tips for visiting Bisti Badlands:
Do not visit between late May to October. The climate isn't safe for hiking.
Bring lots of water (this is an unshaded space. And it gets hot – very hot)
Have a hiking partner (I would not recommend doing this hike solo at all. It's not family-friendly either).
Don't visit in the rain. If there's a flash flood (the weather changes really quickly here), get to higher ground as fast as you can.
Be prepared for the fact that there are no facilities (no bathrooms, etc.)
The entrance is basically just a wire fence. If you're second-guessing yourself, you're in the right place.
It is easy to get lost (this is the part that scared me the most about Bisti). You'll need a reliable GPS.
Take photos because Bisti is beautiful.
Chill At The Artifacts Gallery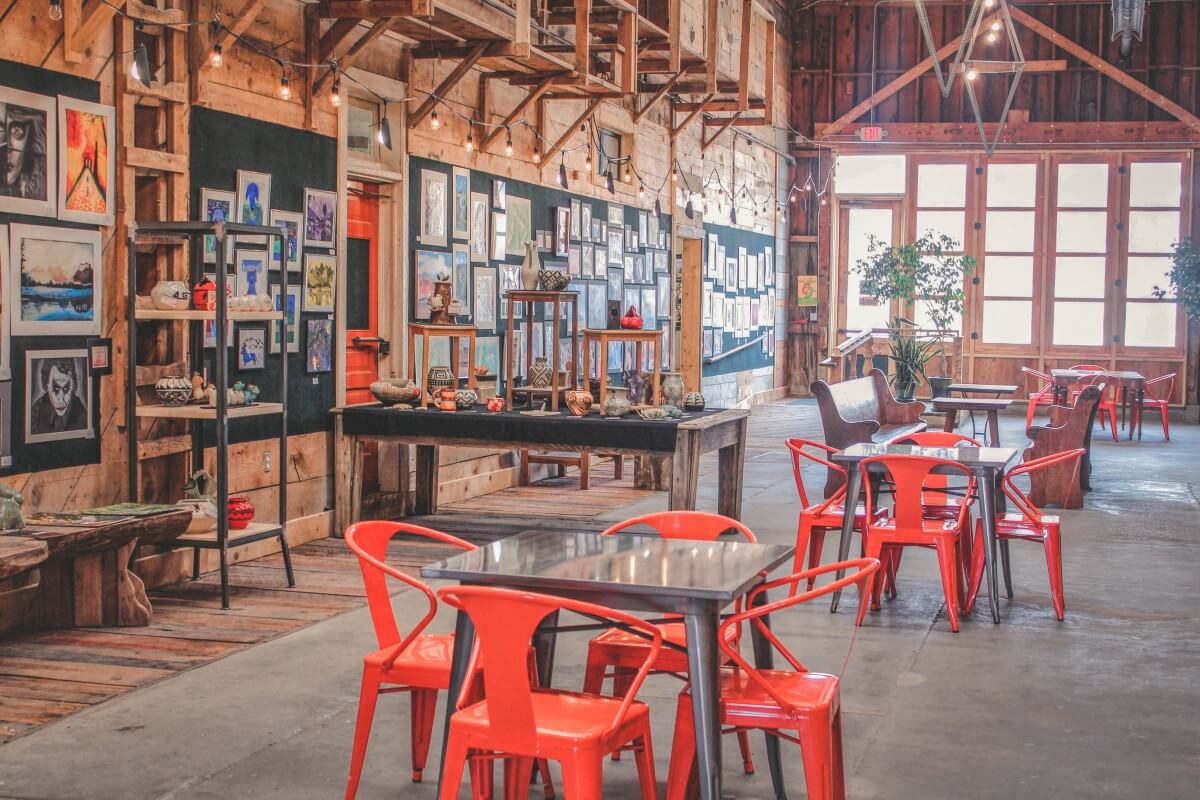 Around noon, I entered a small shack-like shop, with white-paneled wood, titled Artifacts Gallery.
Inside, I could smell the thick aroma of freshly brewed coffee. I glanced first at the glazed pottery, set in a neat row along the windowsill. In the corner was a wooden table with glossy red chairs, overlooking the road.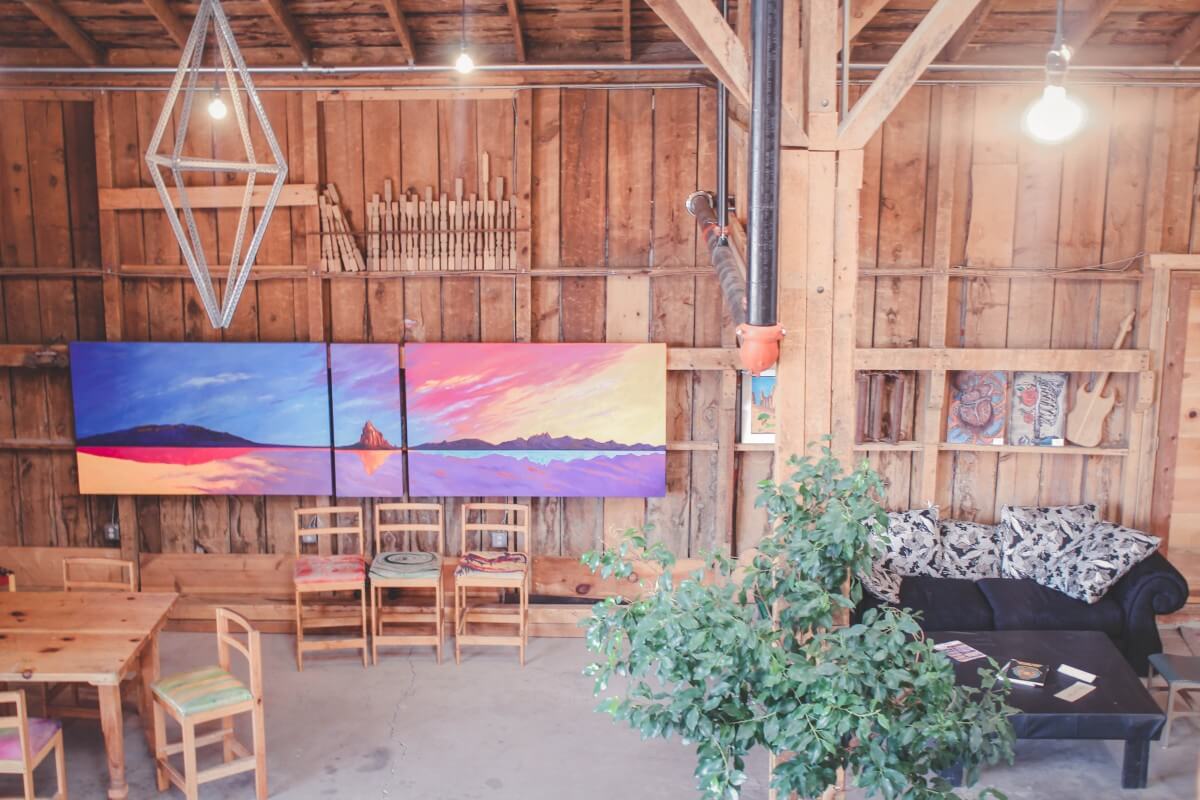 I had never seen so much artwork in such a compact space from such a variety of artists.
There was no distinction between artists here. The works were from a hodgepodge of creatives (high school students to retirees). And they were all exceptionally beautiful.
As I waited for my coffee, I wandered along the wall and saw the mix of charcoal and pastels. I kept walking further, to and fro the rooms, and soon landed across some books.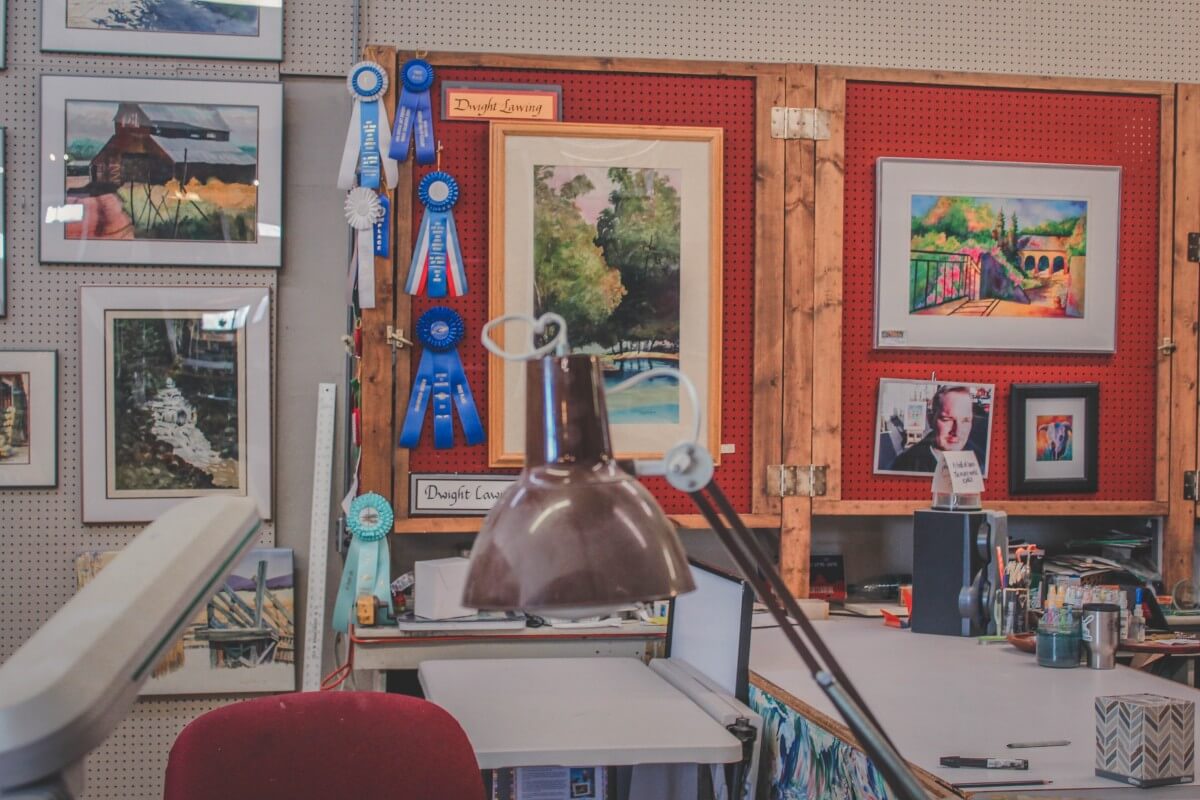 They were stacked and situated next to a sign designating a book exchange. It was this novel concept that prompted me to realize Artifact Gallery's true purpose – to bring the locals together in a warm, family-friendly environment unlike no other.
It wasn't just a place to mingle, but a place to build interactions. Built inside a former lumber store, the exposed wood in Artifacts Gallery sets the perfect backdrop for the raw artwork.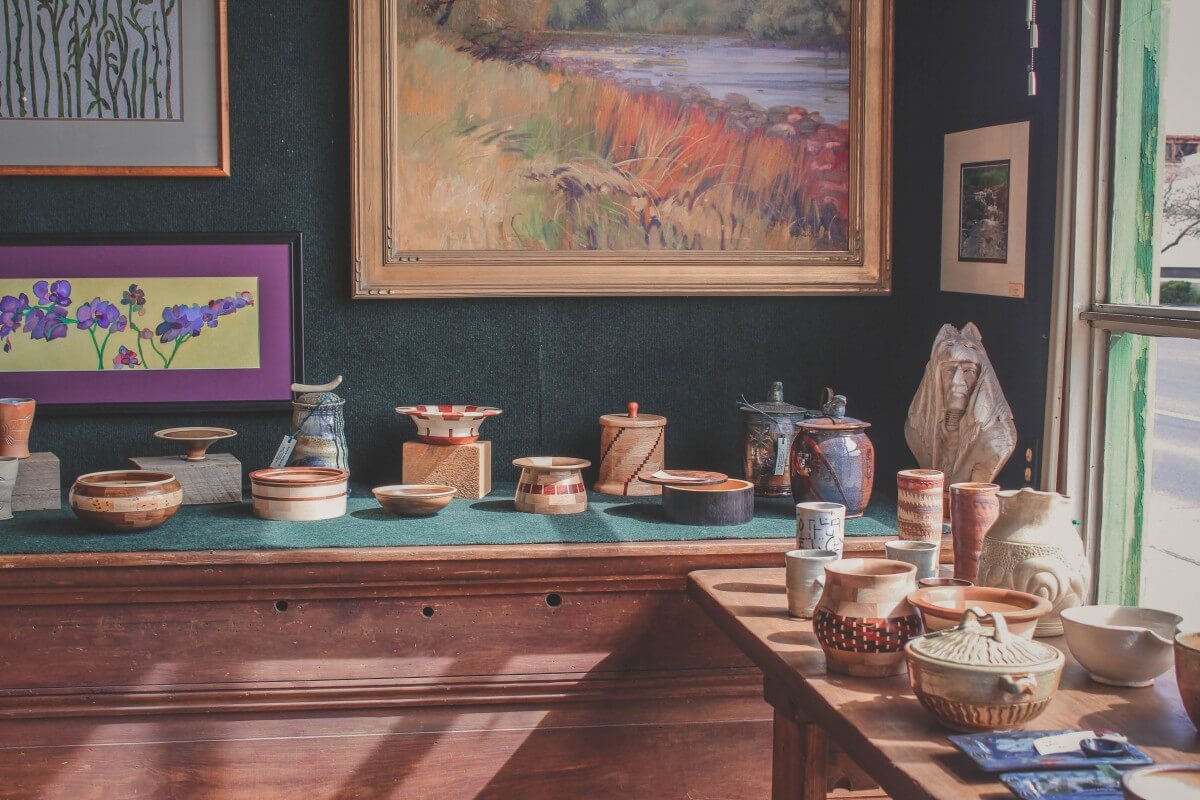 I climbed up slowly to a loft that extended into an Alice in Wonderland-like space.
As I looked out from above at the wooden boards, the art piping the wall, and a young couple sharing a coffee, I felt my view of this simple gallery heightening.
This is Artifacts Gallery, one of the top things to do in Farmington (if not the top thing to do in Farmington), a partially renovated building that brings modern vibes to a historic part of the city through art and coffee.
Address: 302 E Main St, Farmington, NM 87401
Downtown Farmington Shopping Guide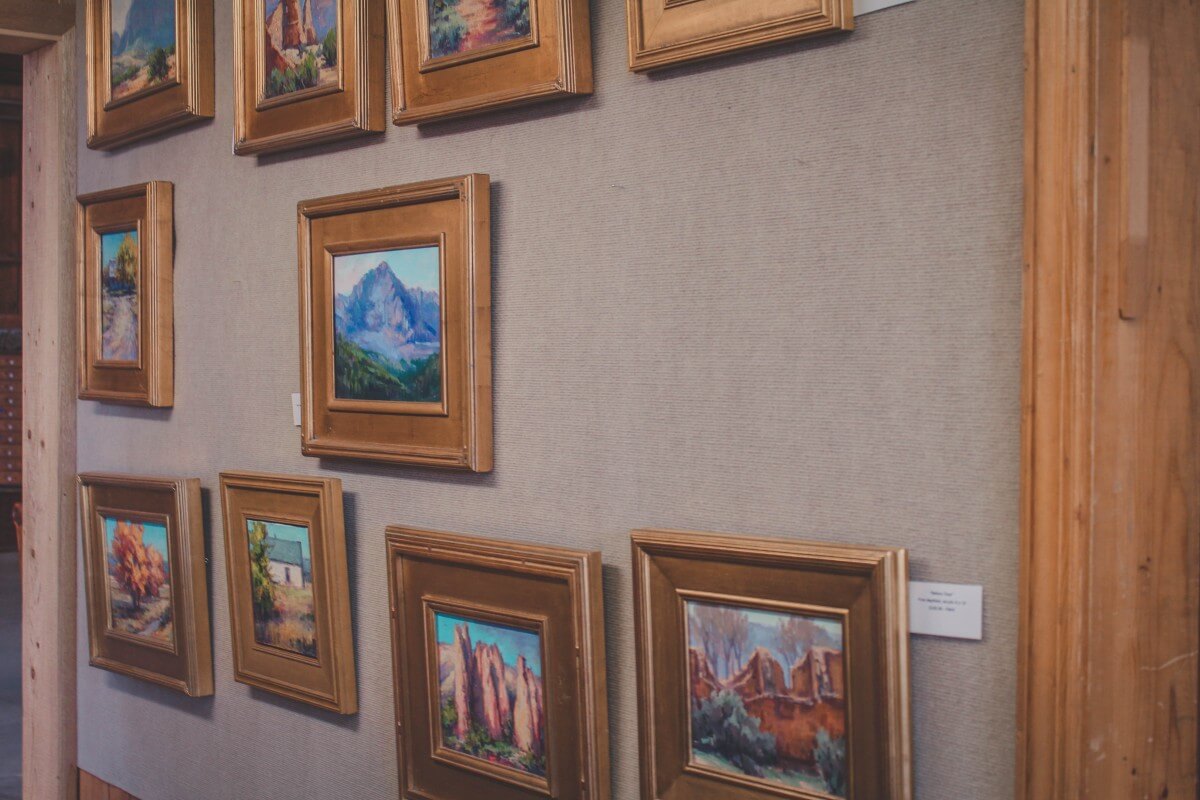 Historic Downtown Farmington, like a lot of Route 66 stops, is a hub of boutiques and galleries.
Dusty Attic: A three-story antique store filled with odds and ends. I think a lot of the books here are overpriced (Half Price has spoiled me) but I keep going back because it is HUGE (I'm convinced I'll find something at some point).
Wal Art Gallery: A picturesque (and incredibly aesthetically pleasing) frame shop on Main Street.
Studio 116: A chic art gallery in San Juan county unafraid of mixing lighter and darker color palettes.
Top Places To Eat In Farmington
Nothing beats good ol' fashioned American grub with a New Mexican twist. Blue Moon Diner is my favorite restaurant in Farmington (I've already raved about their food here and here).
I love the 50s retro vibe, the gyros (especially the tzatziki sauce), and of course, the house-made ice-cream (so g-o-o-d).
But if you want to try something different, there's also:
Trattoria Di Bernardone: A small Italian eatery that will have you itching to visit Naples after you sample their homemade pizzas.
Ashkii's Navajo Grill: Navajo tacos. Enough said.
Did you find this list of things to do in Farmington, New Mexico useful? Is there anything you'd like to add to this list of things to do in Farmington, New Mexico? Let me know in the comments below!