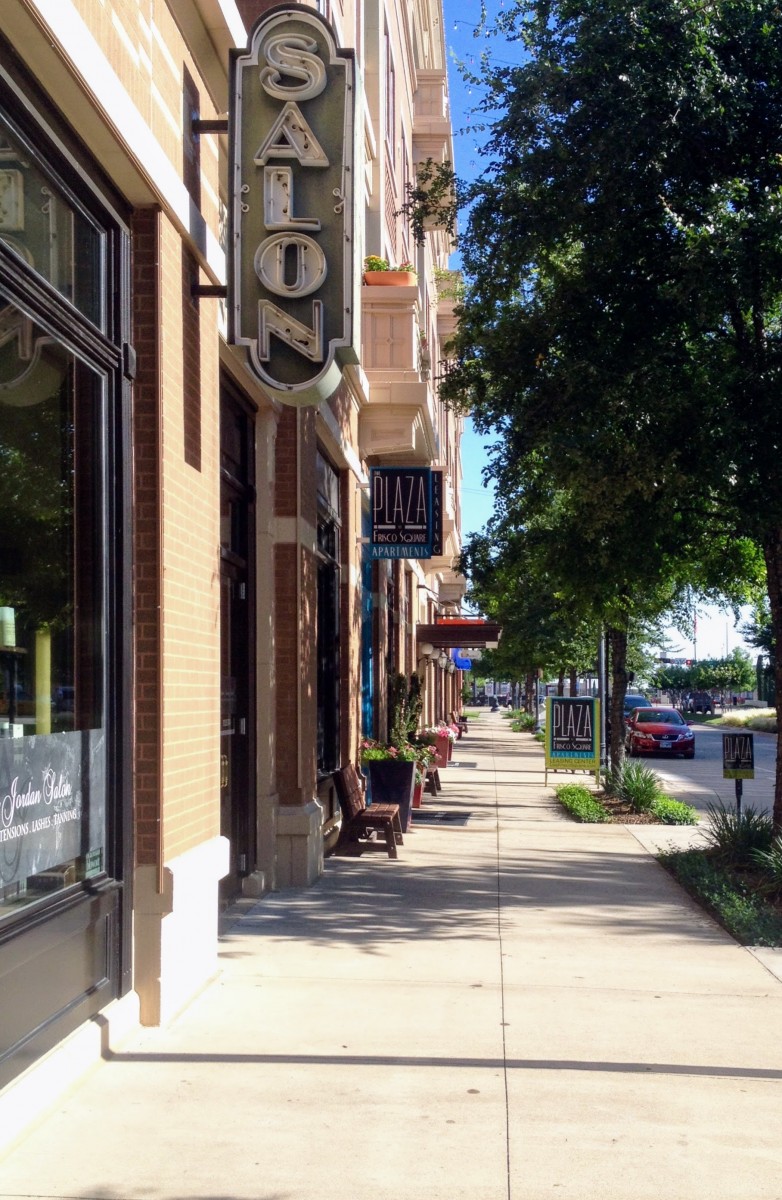 In high school, Friday nights were when I started to wonder what exactly were all the things to do in Frisco, Texas. And it wasn't because Saturday was approaching and I was scrambling to find places to go in Frisco over the weekend to satisfy my need to travel. Never mind. That's exactly the reason.
But I'll be honest, three years ago (when I first wrote this post), finding things to do in Frisco was a serious challenge. I think I listed the library as the top sight in the city. And while I still love the library, there are far more things to do around the area today.
In a sort-of reminiscent manner, I want to take you to all my favorite spots in Frisco because I feel like I know every nook and cranny of this city. And before I get sarted, I just want to say that Frisco is a very fast-growing suburb in Dallas, but it doesn't have a suburb vibe or a small-town vibe or a city vibe. It strikes its own balance of the three and falls into a unique category fit for one. I love Frisco (way more than I should) so I can't wait to introduce you to all 15 of these things to do in Frisco, Texas.
Free Things To Do In Frisco
Walk In And Around Frisco Commons Park
Frisco Commons Park is the go-to place if you have kids. We could watch the little ones play in large castle-esque wooden playground. The Frisco Commons is strangely similar to J.K. Rowling's Hogwarts Treehouse and is adorned with quotes by Einstein and other famous figures. Had I visited when I was five, I know that I would have freaked out at the sight of the endless slides and winding bars and ramps. 
But we're not going to be playing in the playground (I think you would judge me) so let's walk towards the Veteran's Memorial. The Memorial is a little further behind the playground, marked by a big, black globe propped up by stone. The globe turns ever-so-slowly and is supposed to be a symbolic representation of how Frisco is part of a much bigger world.
Further beyond the Veteran's Memorial is a lake and a few walking trails. And as we are casually strolling, we see lots of locals jogging or walking their dogs.
Frisco Commons Address: 8000 McKinney Rd, Frisco, TX 75034
Catch A Movie Or See Your Favorite Authors At Stonebriar Centre
Stonebriar Centre is a three-floor mall. You can find any type of clothing here, from athletic wear to urban street style. But I guess, my favorite places in the mall are the Stonebriar Theater (a standard movie theater secluded on the third floor) and the Barnes & Noble.
While those options don't sound terribly exciting (bare with me), the Barnes & Noble in Frisco is insanely popular and as a result, hosts many author events (mostly young adult) each year.
Stonebriar Centre Address: 2601 Preston Rd, Frisco, TX 75034, Timings: 10AM – 9PM (every day except Sunday)

Stroll Around Frisco Square
Since I'm a booklover, it's no surprise that we are heading down to the library next. The Frisco library is an impressive library of five floors (though only three contain books). 
From the fourth floor, you get a panoramic view of the town square. There is a sense of modernity, marked by the 3D printer whirring in the background of the first floor and young staff, that coincides with traditional (large dominating shelves and secluded upholstered chairs that are great for quiet, cozy reading). The library is situated in the town square (called Frisco Square, a small area filled with cute restaurants). 
Tip: Visit during the Christmas In The Square event. The area is lit up by over a 100,000 holiday lights, all choreographed to the tunes of a popular radio station. P.S. Christmas In The Square is a free event.
Frisco Square Address: 6101 Frisco Square Blvd, Frisco, TX 75034, Library Timings: 9AM – 9PM (except Saturday & Sunday)
See The Star
No, I'm not talking about the night sky. The Star in Frisco is the Dallas Cowboy's Headquarters. VIP tours can get expensive so we'll just be enjoying the views from outside after ambling around the retail area (which is a significant region).
A must-visit restaurant here is Cane Rosso, a bar-style pizzeria serving up tasty grub. Grab The Star Pizza (a Frisco-location exclusive), take a bite, and enjoy the view of the Ford Center outside (or the Star Wars wall art, if you choose to eat indoors).
Ford Center Address: 9 Cowboys Way, Frisco, TX 75034
Museums To Visit In Frisco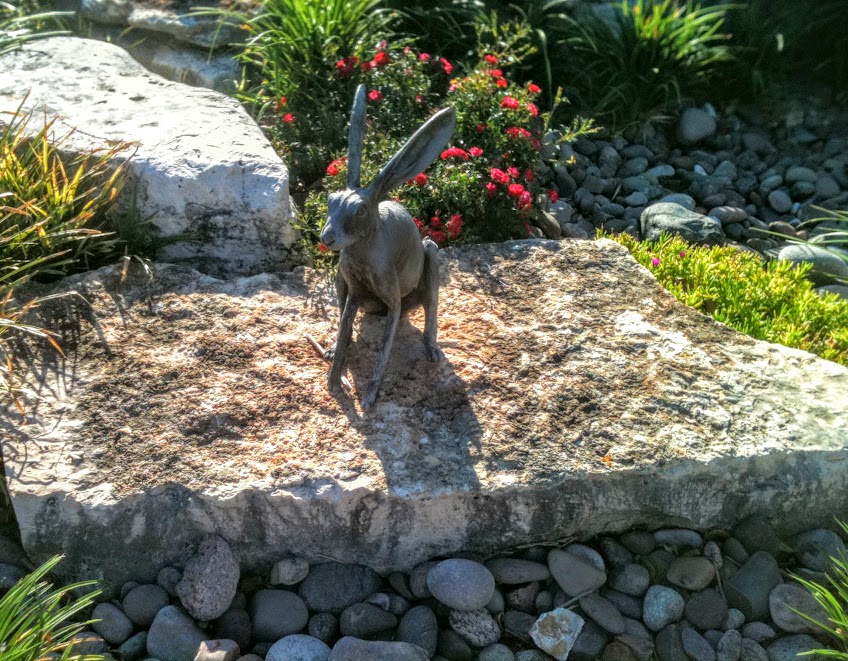 Admire The Art At The Texas Sculpture Garden
The Texas Sculpture Garden, a not-so-common attraction in the city, is the first stop in our museum checklist.
"Anshula, this looks like a standard commercial area" you say as I drive into one of the many empty parking spots.
I know it does. The garden is set up in such a way that you wouldn't think of visiting on your first or even fifth trip. The wildly interpretative art is scattered along a walking path near a dry urban landscape. But as we start walking towards the sculptures, each equally strange and modern in style (there are many I completely don't understand and I'm not even going to pretend I do), the beauty of the area arises.
The Texas Sculpture Garden is a very meditative and relaxing location. There aren't many benches for us to sit on so we just plop onto the grass, cross-legged, staring at the lake encircled by the path.
I feel like a hippie right now. Moving on…
Texas Sculpture Garden Address: 6801 Gaylord Pkwy #100, Frisco, TX 75034, Best Times To Visit: Between 8AM and 6PM (when Hall Park is also open)
Heritage Museum
The Heritage Museums consists of a few historic buildings and a museum that takes around an hour to explore.
Heritage Museum Address: 6455 Page St, Frisco, TX 75034, Heritage Museum Price: $4/adult, $2/child, Heritage Museum Timings: 10 AM – 5PM (Wednesday through Saturday)
Museum Of The American Railroad
If you are obsessed with trains, then you will love seeing these historic locomotives up close.
Museum Of The American Railroad Address: 6455 Page St, Frisco, TX 75034, Price: $8/adult, $4/child (includes Heritage Museum Price), Timings: 10 AM – 5PM (Wednesday through Saturday)
National Video Game Museum
The National Video Game Museum is throwback city. Filled with games from the 80s, this little building is a video game enthusiast's dream come true. 
Tip: There isn't as much interaction as I expected. The interior definitely lives up to its name as a "museum" though for some reason I thought it would be more of an "arcade". I loved it regardless.
NVGM Address: 8004 Dallas Pkwy, Frisco, TX 75034, NVGM Price: $12/person, NVGM Timings: 10 AM – 5PM (Tuesday through Saturday)
Sci-Tech Discovery Center
The Sci-Tech discovery center is a hands-on science museum perfect for kids between three to five.
Sci-Tech Discovery Center Address: 8004 Dallas Pkwy, Frisco, TX 75034, Price: $8.50/person, Timings: 10 AM – 4PM (Tuesday through Saturday)
Play Street Museum
This is a cute and creative museum perfect for toddlers. Essentially, Play Street Museum is a kid-sized replica of a town complete with a burger joint, grocery store, school, and a house. 
Play Street Museum Address: 120, 5729 Lebanon Rd, Frisco, TX 75034, Price: $11.00/child (ages 1 – 8), Timings: 9 AM – 5PM (Weekdays)
Things To Do In Frisco For Cafe Lovers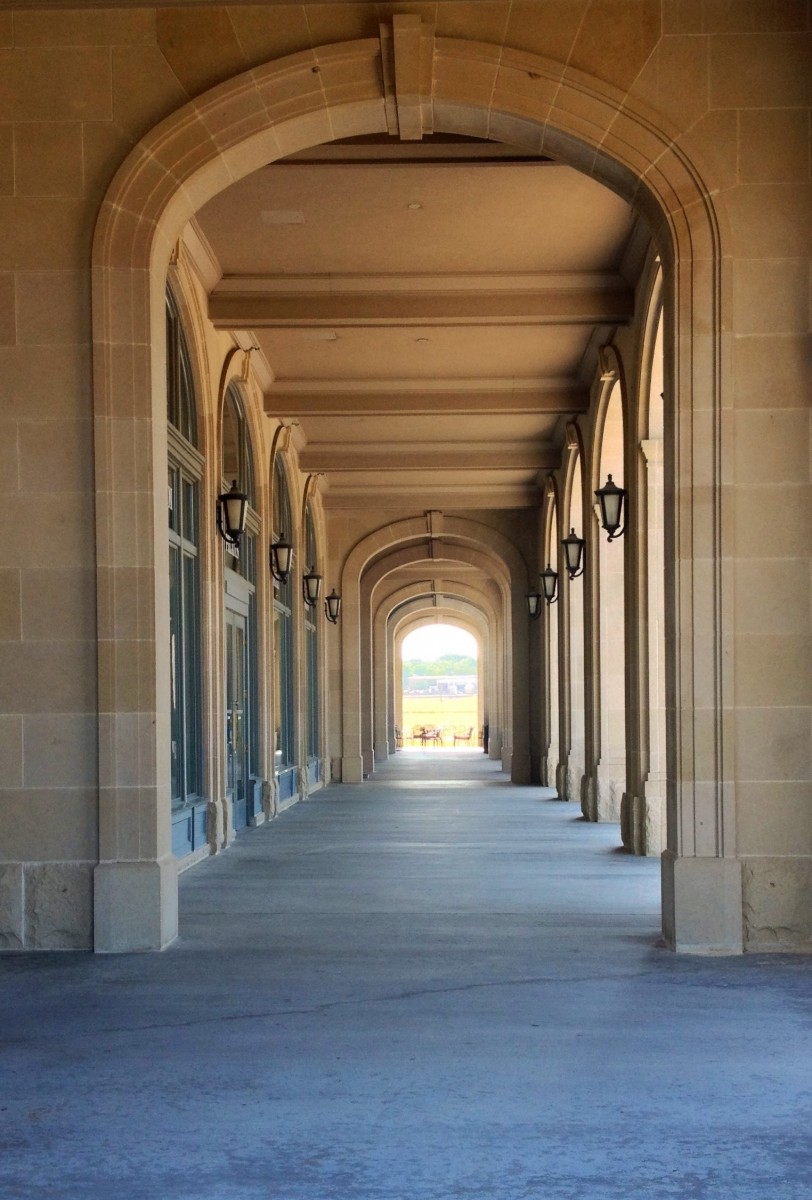 Nerdvana Cafe
If I had to rank this list of things to do in Frisco, Nerdvana would come up in the top five. Nerdvana Cafe is a boutique cafe, but instead of being a pretty, "instagrammable" destination, Nerdvana is a nerdy paradise. The cafe is crammed with tabletop games. We grab a chessboard (that's the only game I know) and set up a table.
"Are those the prices?" you ask, gawking at the menu. Nerdvana is ridiculously overpriced. The menu items aren't fantastic, which is why we are visiting on a Tuesday (20 oz drip coffee for $2.00), but the experience is well worth a visit.
Summer Moon Coffee
Summer Moon Coffee is the most aesthetically pleasing coffee joint in Frisco. I'm in love with their wood-fired coffee (and I'm not a coffee lover). We grab two lattes "half-moon" for a drink that isn't too sweet or too bitter.
Global Peace Factory
Global Peace Factory is a hipster hangout that serves Buda juice and Italian sodas in addition to coffee (which is good, considering their coffee is not the best). Overall, Global Peace Factory often a semi-quiet environment perfect for casual reading or getting work done.
Black Walnut Cafe
Black Walnut Cafe is not a cafe but a one-of-a-kind restaurant experience. The interior is classic and upscale (perfect for a date night).
While my go-to order is normally a popular breakfast option, I'm still choosing the same dish for dinner (surprise, surprise). After all, grilled cheese with a side of tomato basil soup is the perfect way to refuel after a day of touring Frisco, Texas.
Did you enjoy this list of things to do in Frisco, Texas? Have you ever been? Is there anything I'm missing? Comment down below below and tell me. I'd love to hear from you!