After spending a quiet afternoon exploring some of the top things to do in Las Colinas, Texas, I head out to The Ranch.
Roughly 20 minutes from Dallas, The Ranch is a Southwestern restaurant with a distinctly Texas flavor. It's an upbeat, lively steakhouse right in the heart of Las Colinas.
As I enter, I realize why I love this little village (and all the things to do and places to eat) so much – the atmosphere. Located smack in the middle of a corporate suburb (Irving), Las Colinas transports you to another more slowed-down time and place.
Today, I'll be sharing all my favorite places in and around Las Colinas. If you're wondering what to do in Las Colinas, here's my full travel guide featuring where to eat, stroll, and stay.
So without further ado, here are the top 10 things to do in Las Colinas, Texas.
Las Colinas Travel Guide
About
On the outskirts of Irving, a giant suburb of Dallas, lie "the hills". These "hills" aren't rolling and wide or lush and green but instead a cityscape of apartments, businesses, and stores.
Know Before You Go
Las Colinas is Spanish for the hills
There are almost 200 acres of parks (and greenbelts) in Las Colinas [source]
It's mostly comprised of businesses but there are plenty of attractions for tourists as well!
Best Time To Visit Las Colinas
The best time to visit Las Colinas is on a weekend or a weekday (before 9AM).
Since Las Colinas is flooded with office spaces, there's very little traffic in the mornings (I mean, who wants to get up early for work on a Monday?).
Where To Stay In Las Colinas?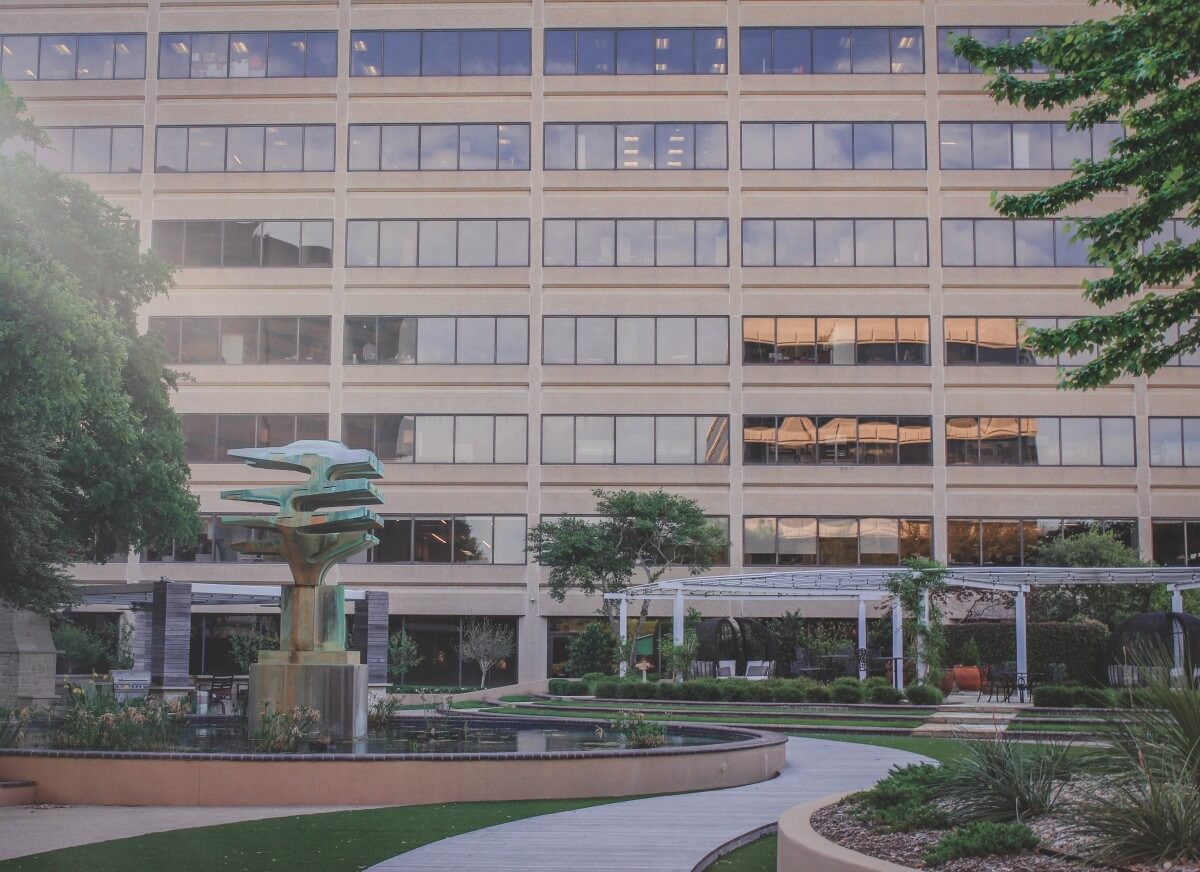 Check into the Four Seasons Las Colinas, a resort destination boasting every type of athletic ground imaginable.
Alternate Accommodation Options:
Las Colinas Travel Tips
Explore on foot. From secret rooftops (follow the staircase up and take a left towards the clock tower at the Mandalay Canal) to quiet alleys, there's plenty to discover in Las Colinas.
Torchy's Tacos is a popular Texas chain and the best view of Las Colinas is arguably there (it's really pretty in the fall). Space is limited so come right around opening time if you want to eat in the car and enjoy the view.
Plan to spend at least two hours in Las Colinas.
Where To Eat In Las Colinas?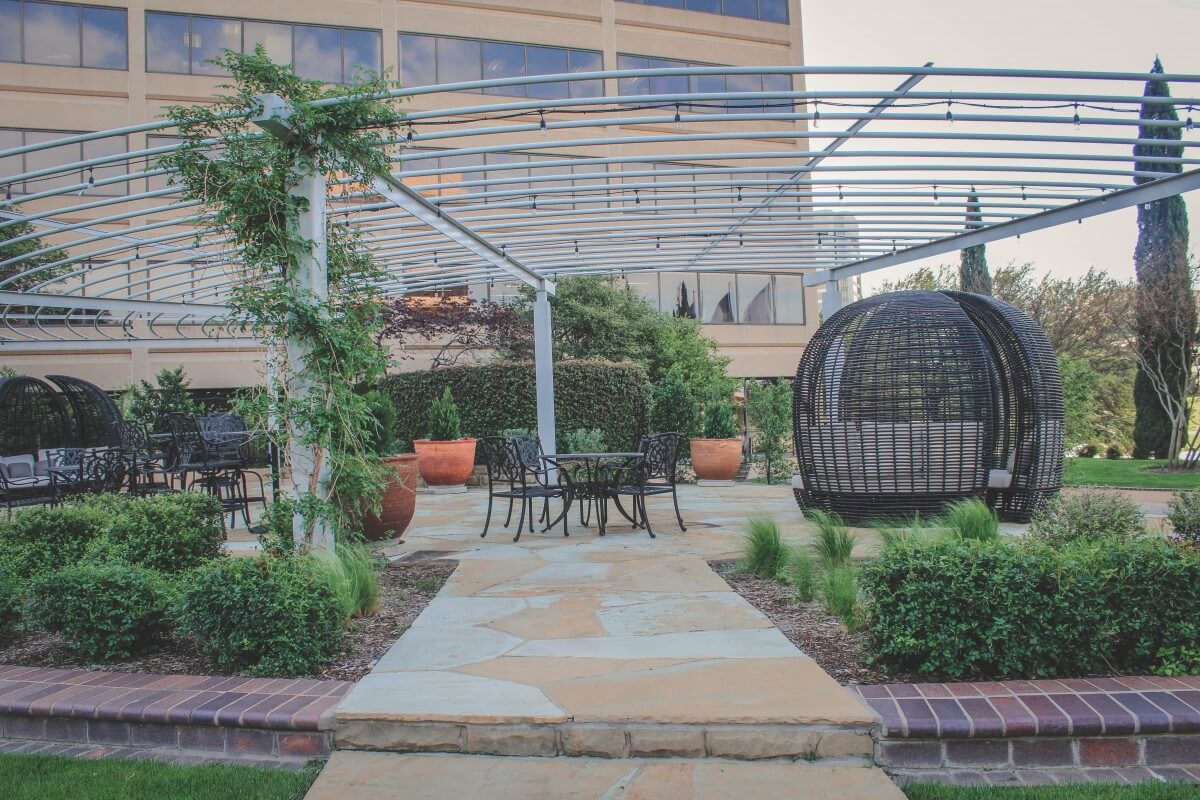 Fine-dining is one of the top things to do in Las Colinas at night.
Top Things To Do In Las Colinas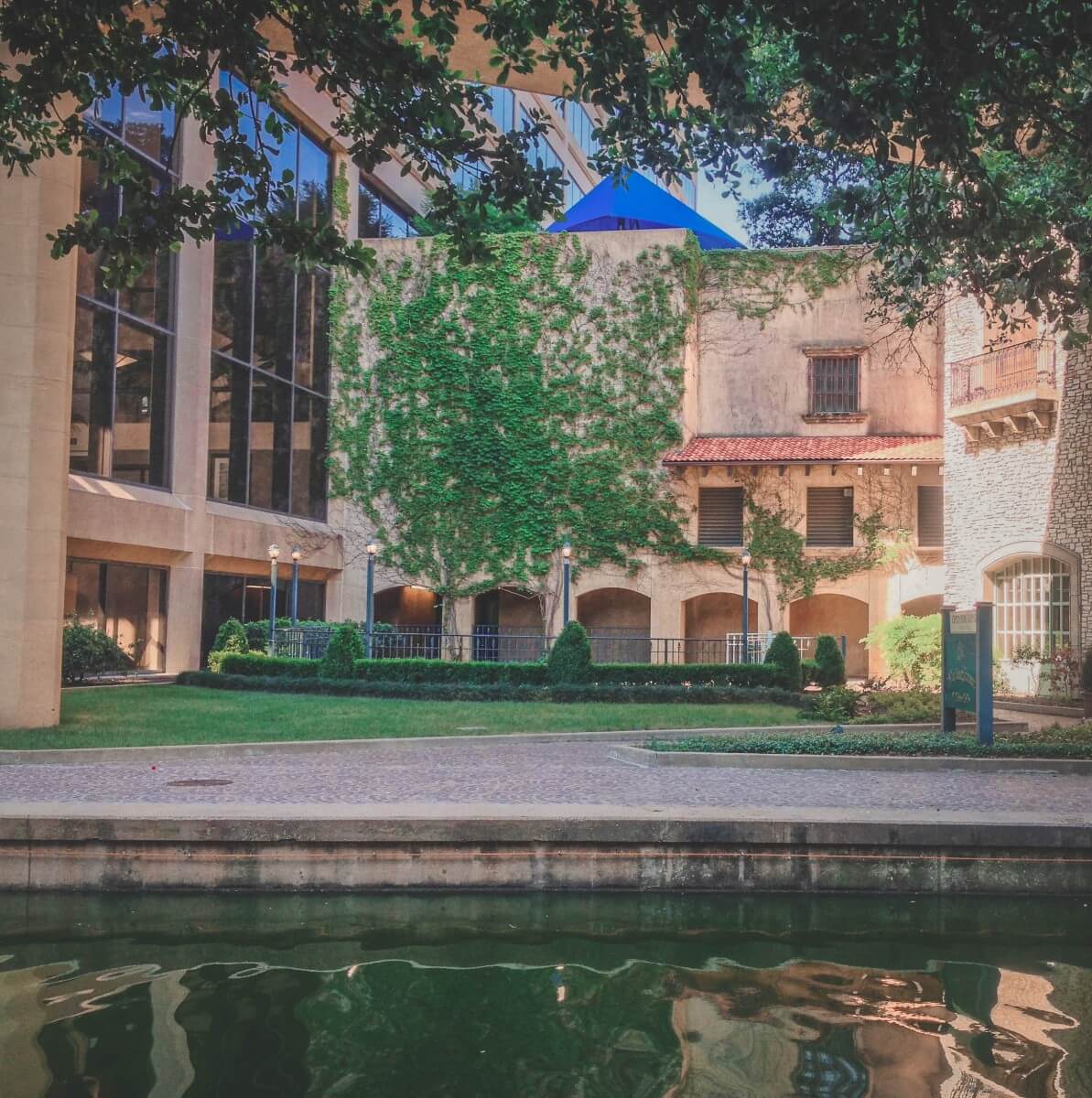 See The Las Colinas Flower Clock
I kicked off my trip at the Flower Clock, one of the most iconic sights in Las Colinas.
This is a working metallic timepiece overlaid on concentric beds of flowers. The words "Las Colinas" are hedged out amongst a matted bloom. At night, the dial is illuminated.
It's a drive-by sight (there's not really a place to park where it's easily accessible), but a great entry point into Las Colinas regardless!
Stroll Along The Mandalay Canal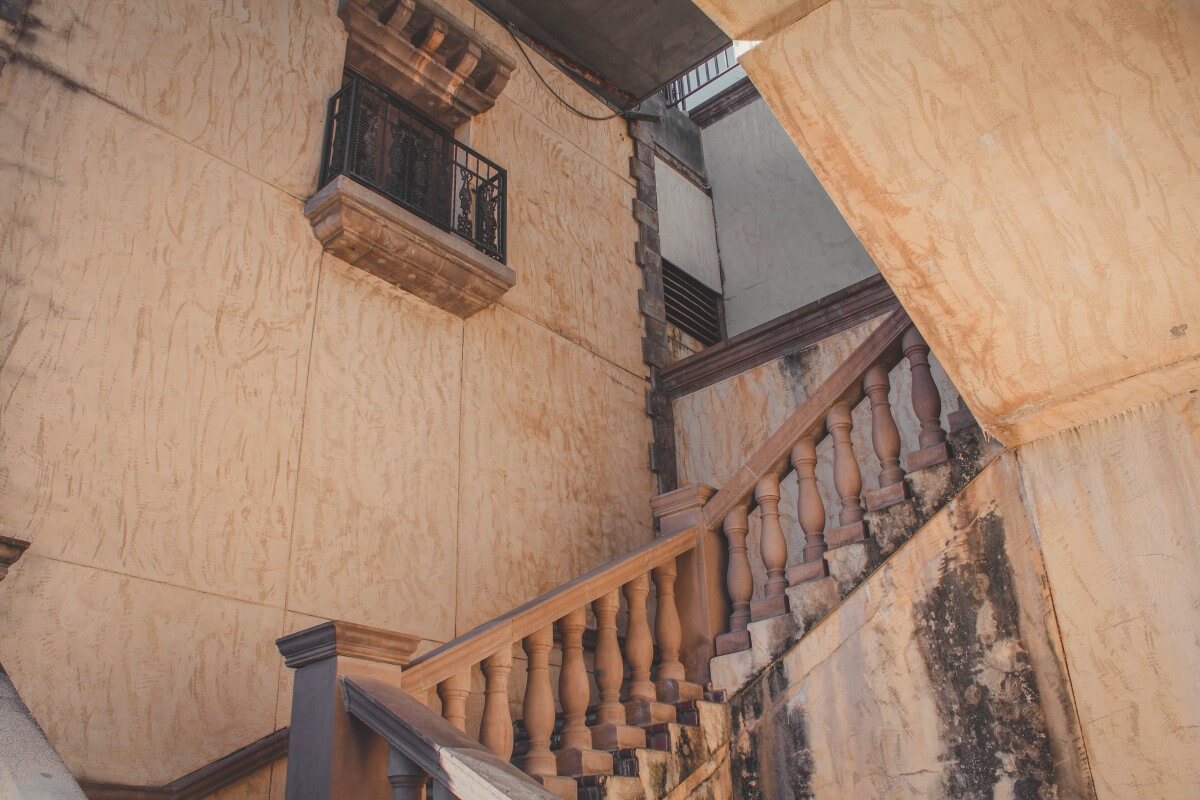 As the sun breaks out behind the horizon line, its rays dance off the cobbled pavements. At sunrise, the Mandalay Canal feels abandoned.
A winding complex along a manmade waterway, the Mandalay Canal reminded me a lot of a scaled-down version of the River Walk District in San Antonio and the Bricktown Canal in Oklahoma City.
It's easily one of the top things to do in Las Colinas. Located below the suburb's busy streets, the Mandalay Canal follows a row of stone front restaurants.
In the afternoon, after a workday's rush, it's a busy host, serving hungry locals (and even hungrier tourists like me).
Explore Lake Carolyn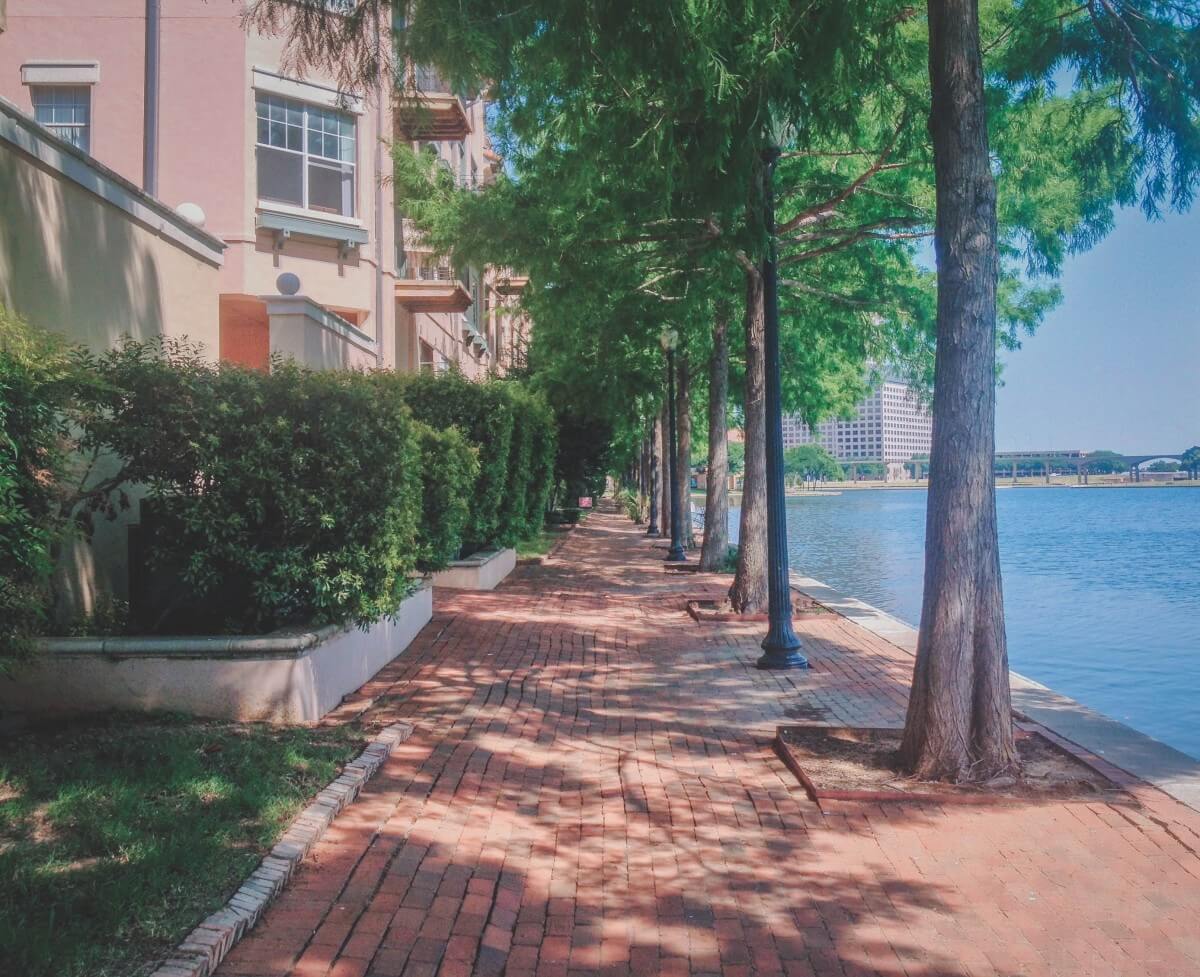 Lake Carolyn is in the center of Las Colinas. It's a 120-plus acre water body surrounded by swaths of grass and apartments.
If you're looking for things to do in Las Colinas, Lake Carolyn is one of the most popular attractions.
Although most of Lake Carolyn stretches into exclusive gated-off neighborhoods, the available walking paths are pleasant, quiet, and serene.
Slow Down Your Date Night With A Gondola Ride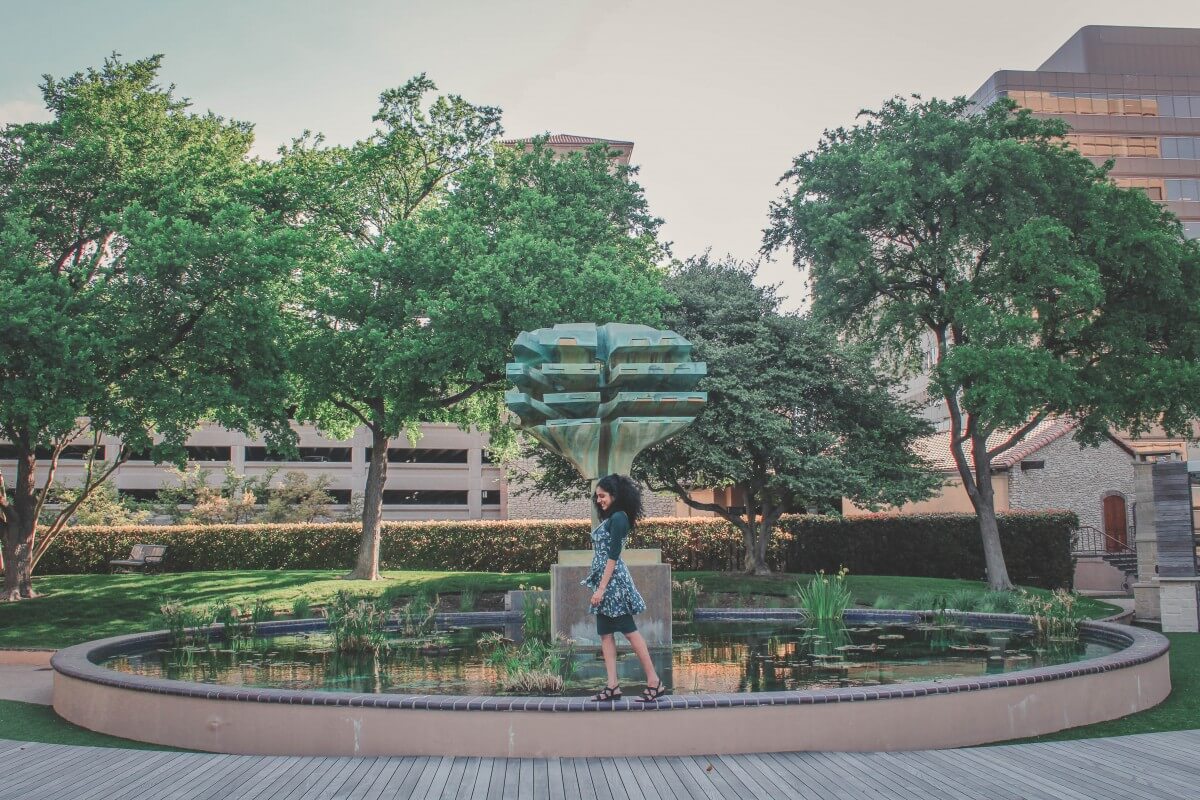 One of the most romantic things to do in Las Colinas is taking a ride along Lake Carolyn in a gondola.
The gondoliers really set the mood (y'all, some of them sing. Enough said). Think soft romantic music, a slow ride under the canals, and sunset hues.
It's the perfect way to unwind and relax. The cruises start at $100+ (which is an insane if you're a mid-range traveler like me. I highly recommend it for a huge special event night like an anniversary or an engagement).
Bonus List Of Things To Do In Las Colinas
Toyota Music Factory: A hip entertainment center and hub of events in Irving. A must for concert lovers.
Mustangs Of Las Colinas: One of the overlooked things to do in Las Colinas (since it's kind of hidden), the Mustangs Of Las Colinas is a series of statues – steely grey, sinewy mustangs galloping with grace across a small crystal, clear pool. Tiny springs of water fall at their hooves, drawing attention to the intensity of the work. The statue, located in a business complex, is a mix of free-spirit and beauty and captures the enchanting nature of Las Colinas.
Nosh & Bottle Market: Coffee, wine, and everything in between. Nosh & Bottle is part marketplace and part cafe. Grab a drink to-go. Sip. And savor.
Did you enjoy this list of things to do in Las Colinas? What would you add to this list of things to do in Las Colinas? Let me know in the comments below! As always, I love hearing from you.