From intensely historic sites to laid-back urban trails, there are an incredible number of things to do in Little Rock, Arkansas. Here are our top ten picks.
I'm standing in a tea shop that smells of ground-up tea leaves and dried fruit and fresh flowers. But I could have sworn that the neatly labeled tin cans, five years ago, were sugar-and-malt coated soda taps.
"Are you looking for something in particular?", the tea lady asks.
"Sorry, I thought this was an ice-creamery," I say confused. My head spins this-way-and-that as I take in the new surroundings.
"Oh, I know the one. It expanded and moved next door."
Expanded. The word fills me up. Expanded explains the same but different split I felt whilst revisiting some of my favorite attractions in Little Rock throughout the day – the weird this-is-old-but-it-feels-new.
Things To Do In Little Rock, Arkansas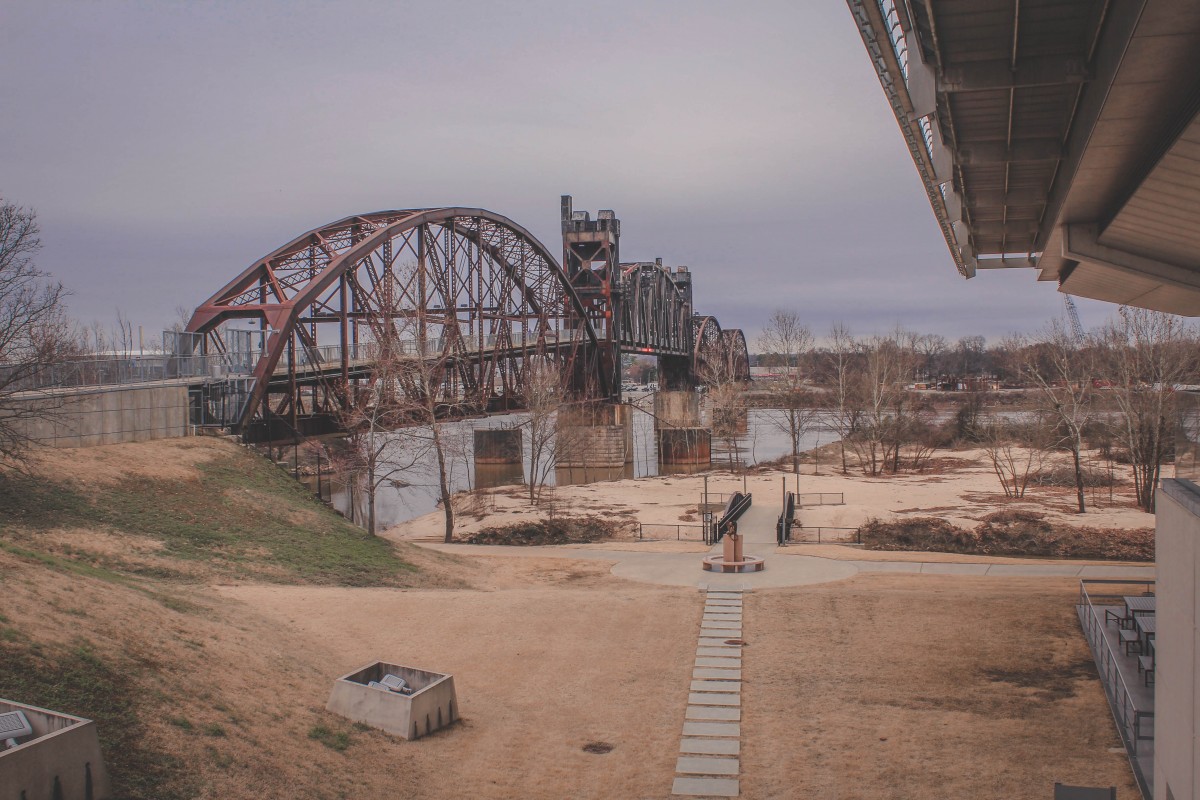 Without a doubt, Little Rock has expanded a lot since my first visit (which coincidentally was a few months after starting this blog). But it remains one of my favorite cities in the United States (not just because it's in Arkansas, which is one of my favorite states).
Here are our top things to do in Little Rock, Arkansas!
Visit The Arkansas Capitol Building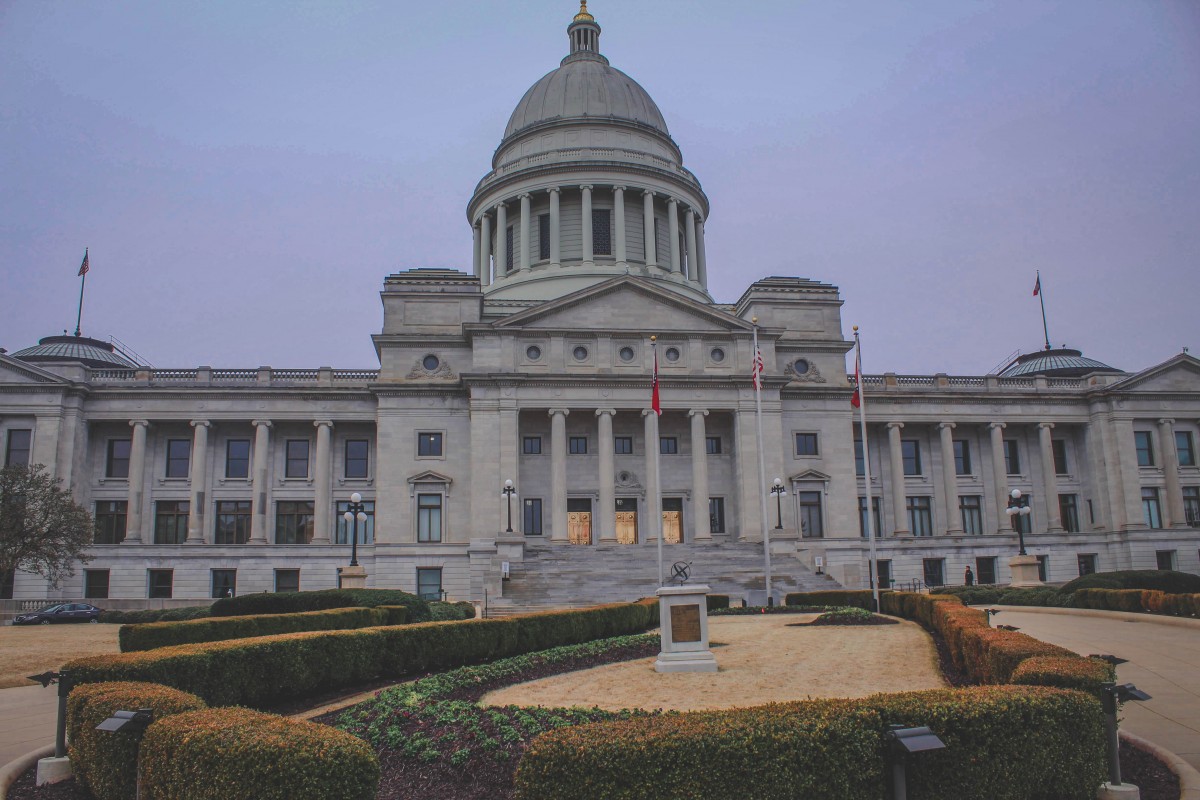 During my first trip to Little Rock, I simply drove by the Arkansas Capitol Building (which I recently discovered was a huge mistake on my part).
Bronze front doors. Tiffany-chandeliers. A 24-karat gold plated cupola. The Arkansas Capitol Building looks similar to the US Capitol building (and as a result, has been a stand-in for The Capitol in many lower-budget movies).
Little Rock Central High School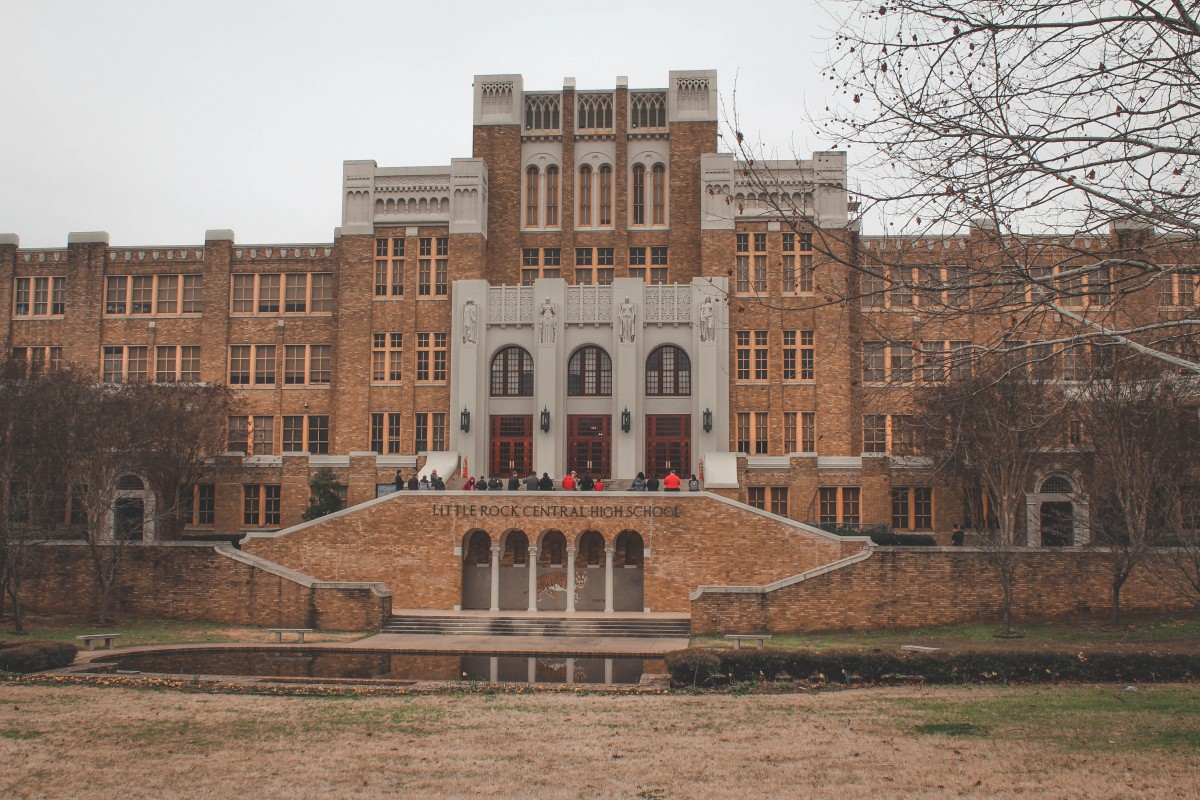 In 1957, nine African-American students (Ernest Green, Elizabeth Eckford, Jefferson Thomas, Terrence Roberts, Carlotta Walls, Minnijean Brown, Gloria Ray, Thelma Mothershed, Melba Pattillo) were selected to attend previously all-white Little Rock High. The day they arrived, a hot September morning, they were barred from entering the school.
There was so much resistance that then-President Eisenhower had to issue an Executive Order to de-escalate the whole situation (which later became known as the Little Rock Integration Crisis).
The story is a lot more complicated than that (and involves a slimy governor, angry crowds, and segregationists), making a weekday guided tour (which must be reserved a few days in advance) one of the top things to do in Little Rock.
Villa Marre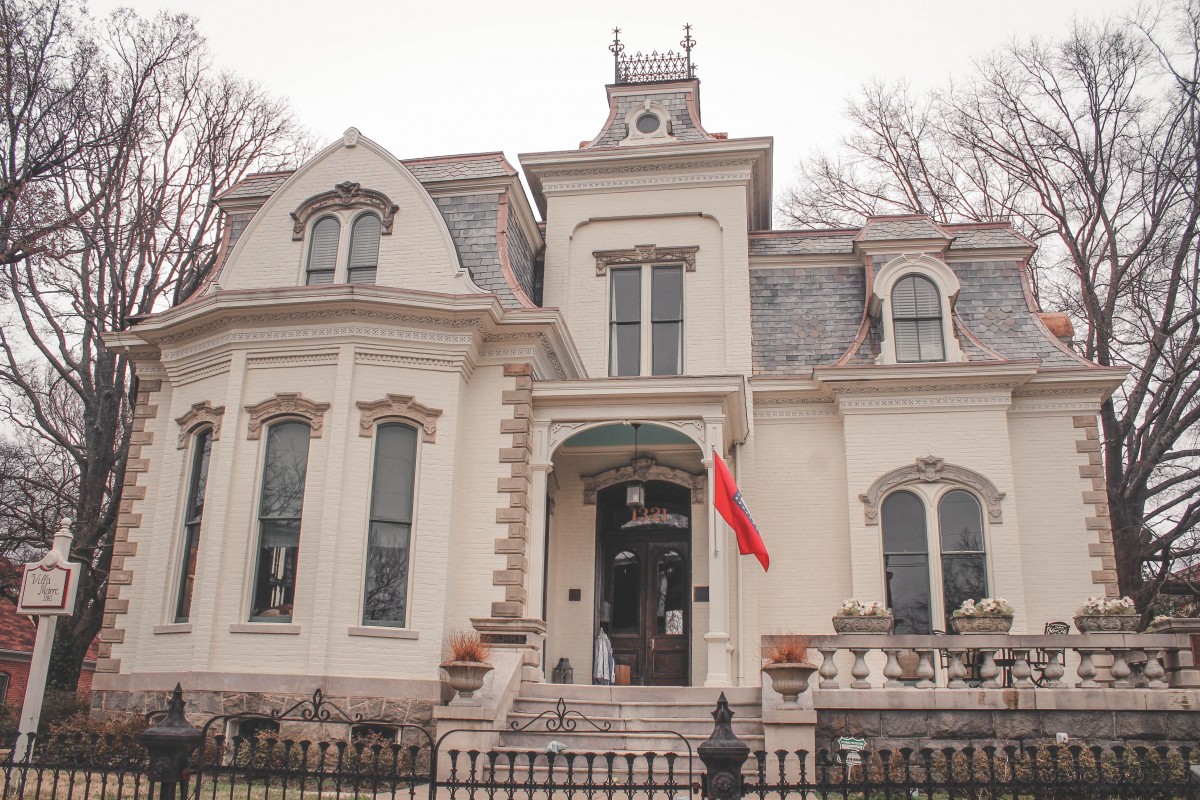 If you're a fan of Designing Women, a late 90s American sitcom, you may be surprised to discover that some of the exterior shots were filmed in Little Rock (not Atlanta, Georgia as I previously assumed)!
Sugarbakers' Design Firm is officially Villa Marre (I believe someone lives there now so my husband and I just drove by and casually peeped over the gate when we visited). And Suzanne Sugarbaker's home is the site of the Arkansas Governor's Mansion (which looks absolutely gorgeous in spring when all the flowers are in bloom)!
Heifer Village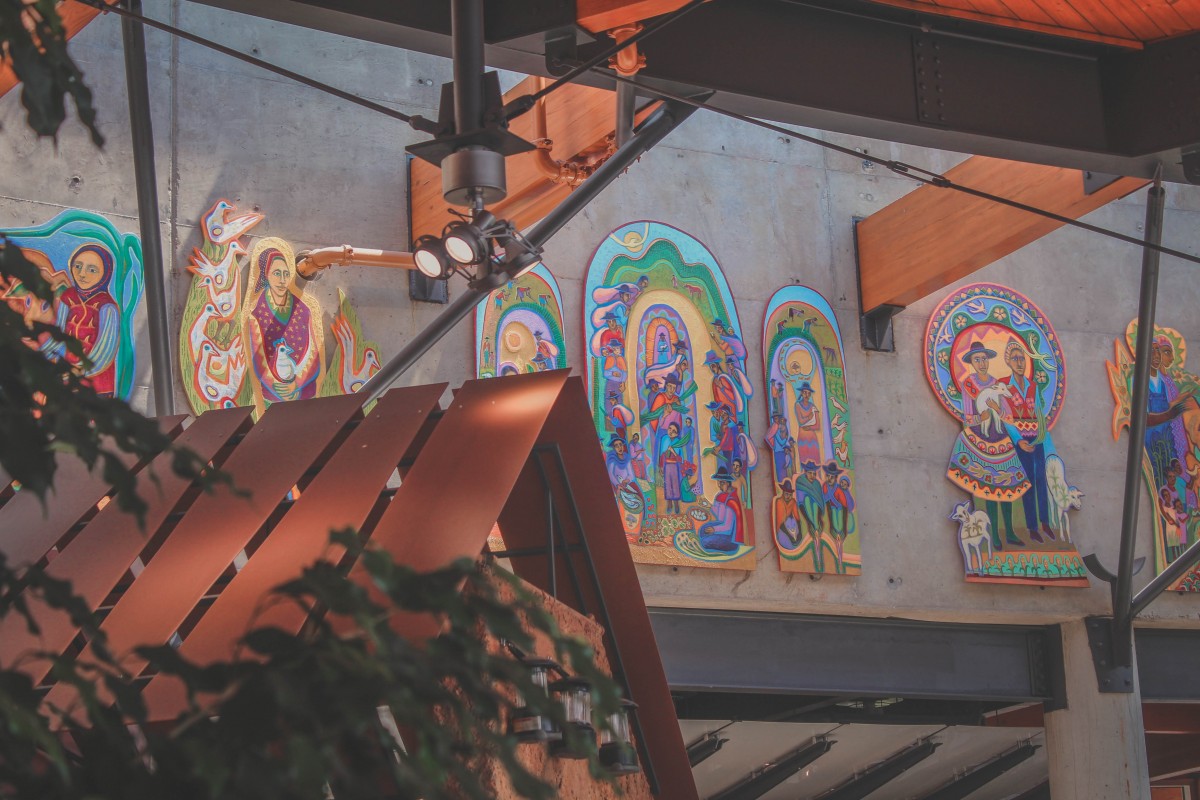 Although Heifer Village is geared towards kids, it quickly turned out to be one of my favorite things to do in Little Rock.
Built on the site of an abandoned railyard, Heifer International is a company that prides itself on sustainable practices. And their museum goes back-to-the-basics. What exactly is fair trade? Why are farmer's markets important?
Ottenheimer Market Hall
Located in the summer bustling River Market District, the Ottenheimer Market Hall is a food court meets boutique shopping experience. The market offers a little bit of everything – a taste of Thailand, Middle Eastern meals (and of course, burgers and pizzas).
Old Mill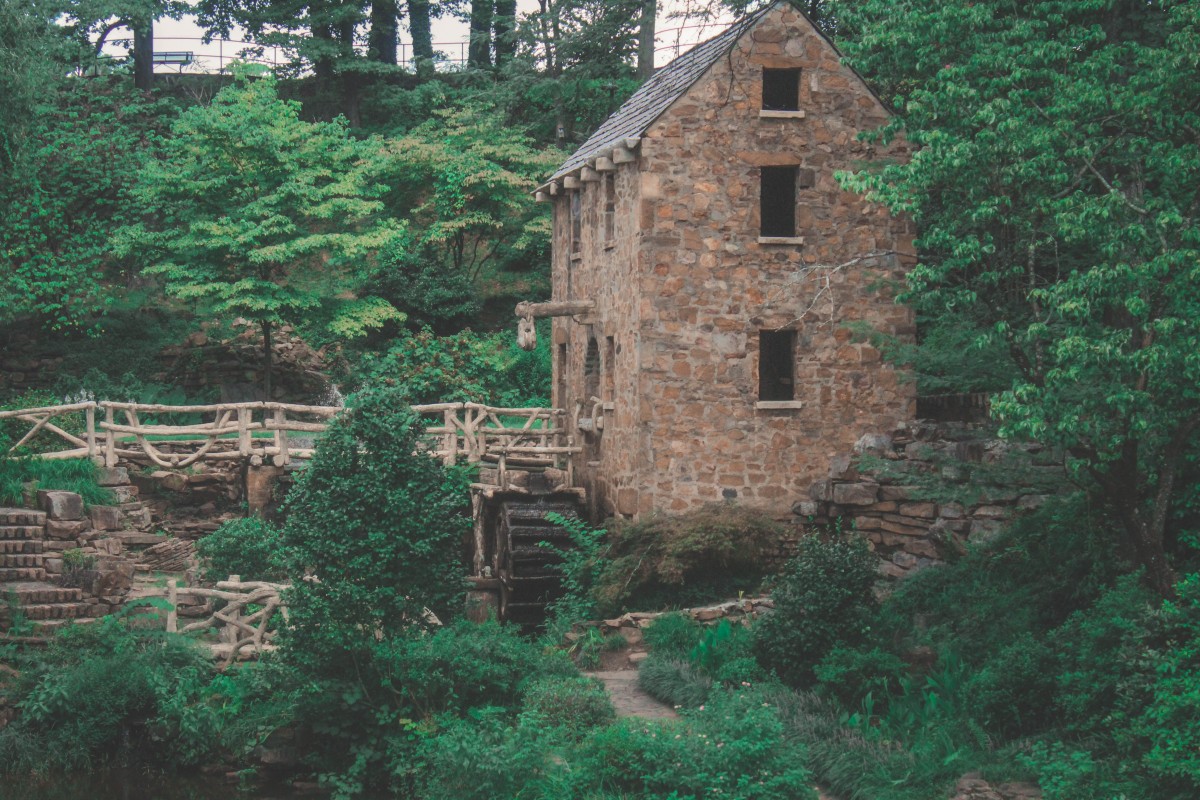 Although the Old Mill is in North Little Rock, Arkansas (a neighboring city), no list of things to do in Little Rock, Arkansas is complete without a mention of the iconic park that made its film debut in Gone With The Wind (the mill was in the opening credits for six incredibly memorable seconds).
Bernice Garden
The Bernice Garden is the kind of spot that needs to be visited during an event (like a weekend morning Farmer's Market). The frenzy of activity adds to the color of the flowers and statues and artworks.
Julius Breckling Riverfront Park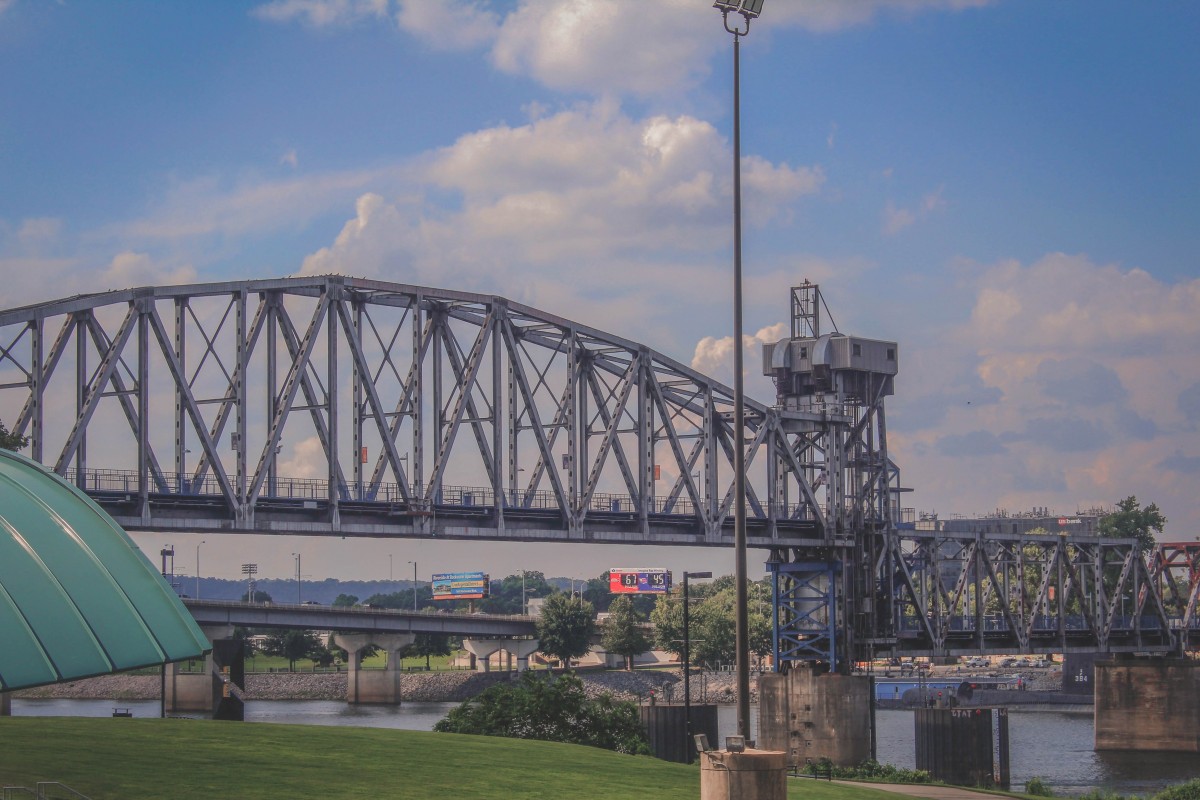 Julius Breckling Riverfront Park is a cute walking area in Little Rock. The park faces a waterfront and traces past Junction Bridge (another personal favorite attraction).
The grass bows into the water, sliced once by a jogging and bike path popular amongst locals.
P.S. In the summertime, there's an outdoor concert series open to the public!
Esse Purse Museum
The Esse Purse Museum is perfect for a mother-daughter romp through Little Rock. The museum follows the evolution of purses, over the decades, and the societal and political factors that played into changes in their design. I felt like I was in a women's history museum more than a purse museum!
Ride A Streetcar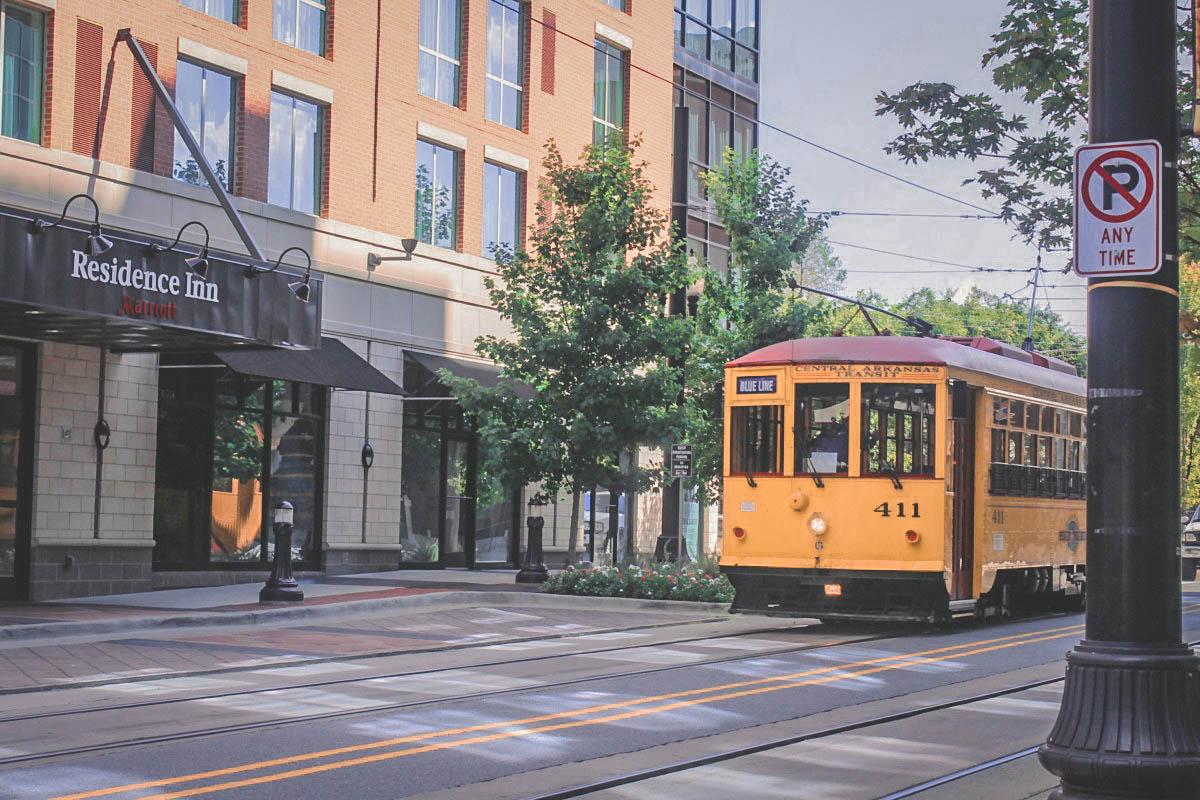 This is a hop-on-and-hop-off trolley in Little Rock and it is absolutely FREE! You get on at any stop and listen to the driver sketch out stories about Little Rock (it depends on the driver. just ask before you hop on) before you get off.
Shopping In Little Rock, Arkansas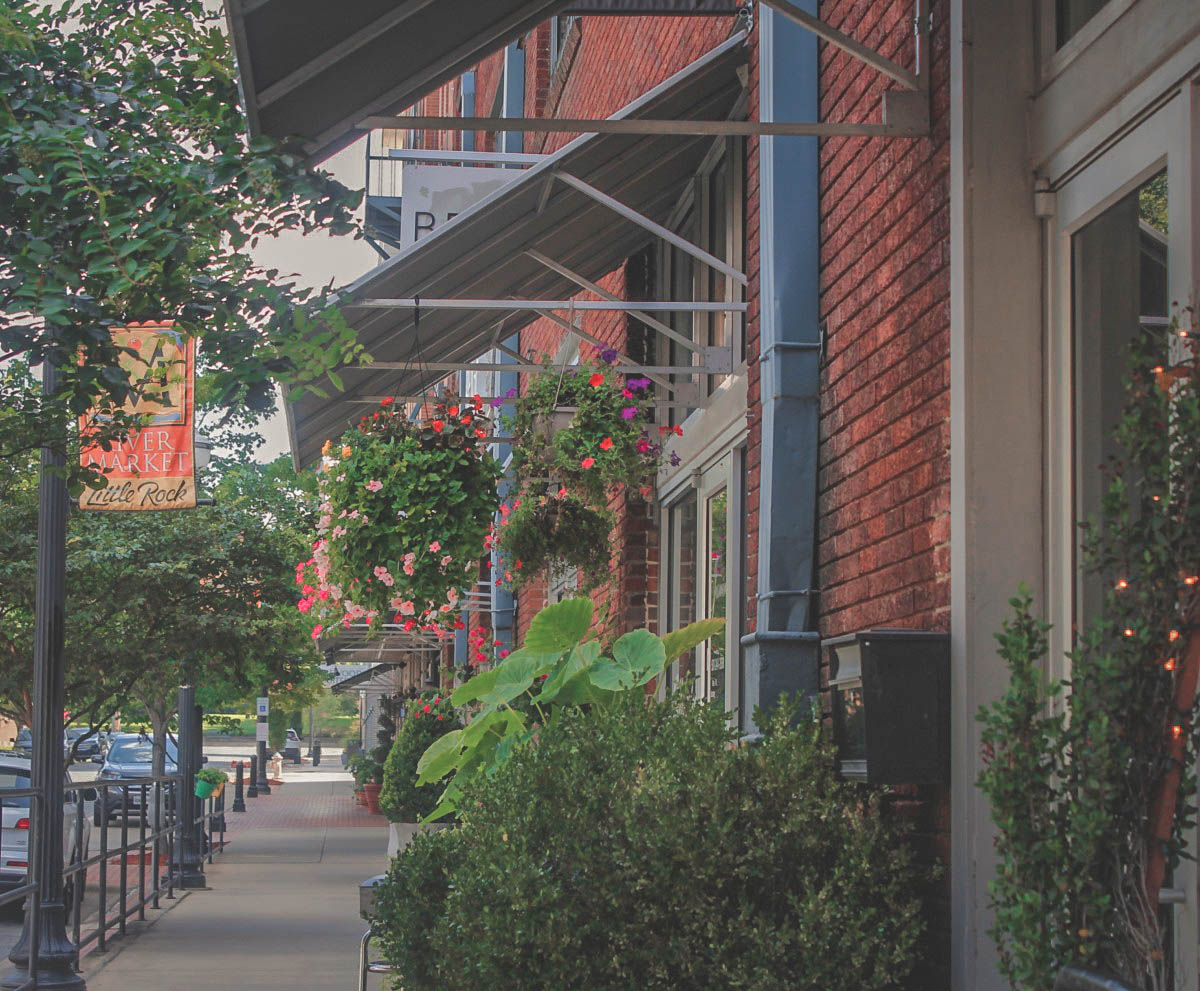 Whilst Hillcrest is home to several micro-shops, the River Market District is the main tourist attraction in Little Rock, Arkansas.
It's a shopping district (and a huge one at that) filled with boutiques and eateries by the dozen (there are also several museums in-and-around the area).
Here's where to shop in Little Rock: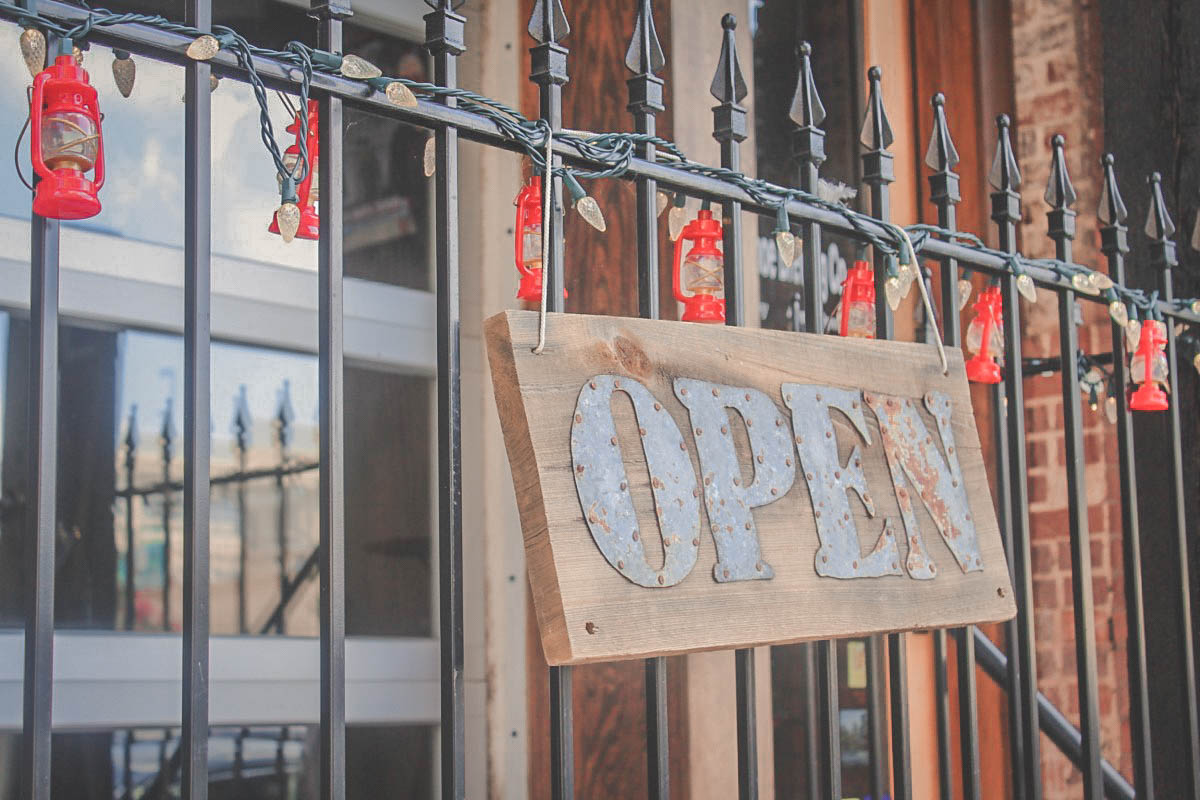 Fringe Clothing: a high-end boutique that carries Bohemian meets modern-country girl styles
Freckled Frog: local artisan shop selling a hodgepodge of hand-designed items, from soaps to patchwork skirts
River Market Books & Gift: our favorite bookstore in Arkansas. gently used reads from the main library sold at slashed prices. three floors (plus a cafe).
Places To Eat In Little Rock, Arkansas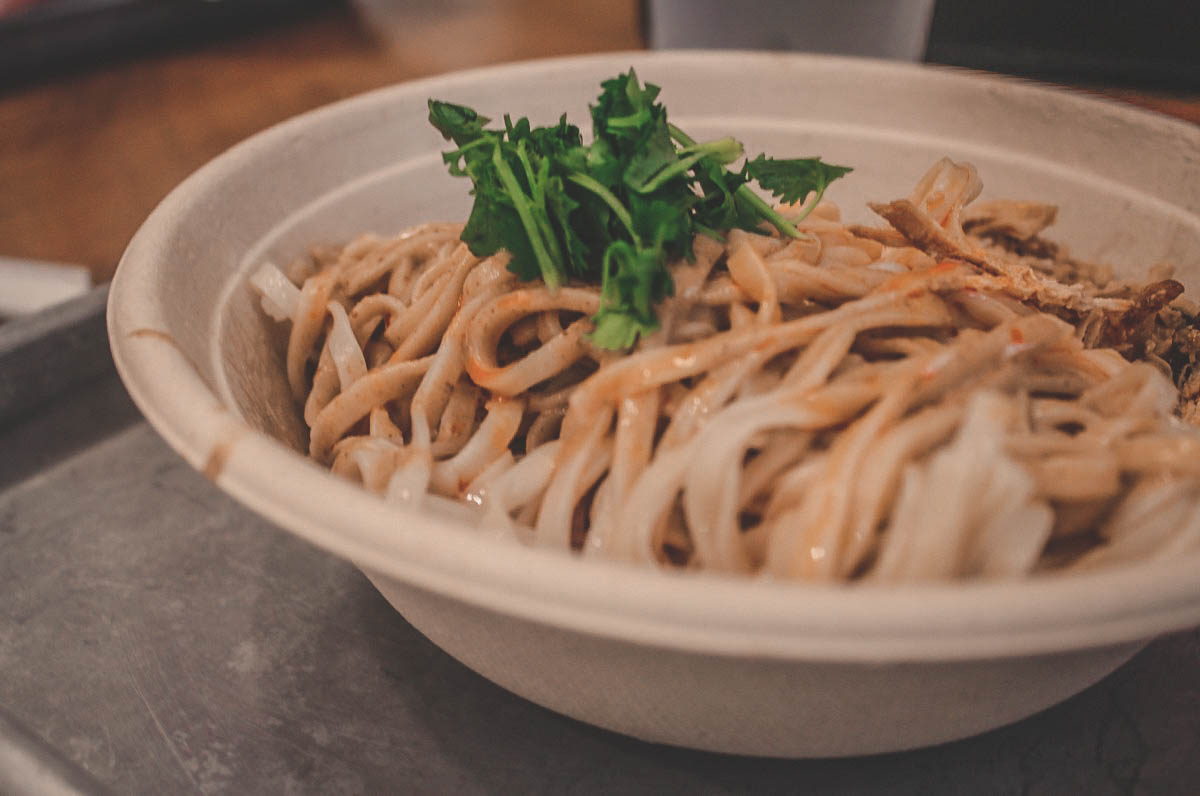 Our Top Pick – Three Fold
I pick through the meal slowly. The congenial staff has already transformed the translucent Chinese re gan mian (hot, dry noodles) into a colorful mix from added peanut sauce and fresh herbs. I stir the bowl with my chopsticks and take a bite. The mound of noodles has absorbed the thick, creamy sauce running over the heap. The noodles are soft and have a slightly hardened gel-like consistency. The herbs provide the slightest crunch to an otherwise soft meal. The dish isn't underwhelming, but it isn't over-the-top either. It is satisfying and scrumptious.
It is then that I truly understand the charm of Three Fold. It is unlike any restaurant experience I've had. Three Fold isn't a place that is easy to define. It's austere yet complete with fresh adornment. It could be an upscale fast-food restaurant, but there are too few options for it to be considered one. It could be a gourmet restaurant, but the meals are more mess-style fun than culinary masterpieces. Three Fold is the gray area. Three Fold is the point where less is more. Three Fold is minimalist.
Other Little Rock favorites: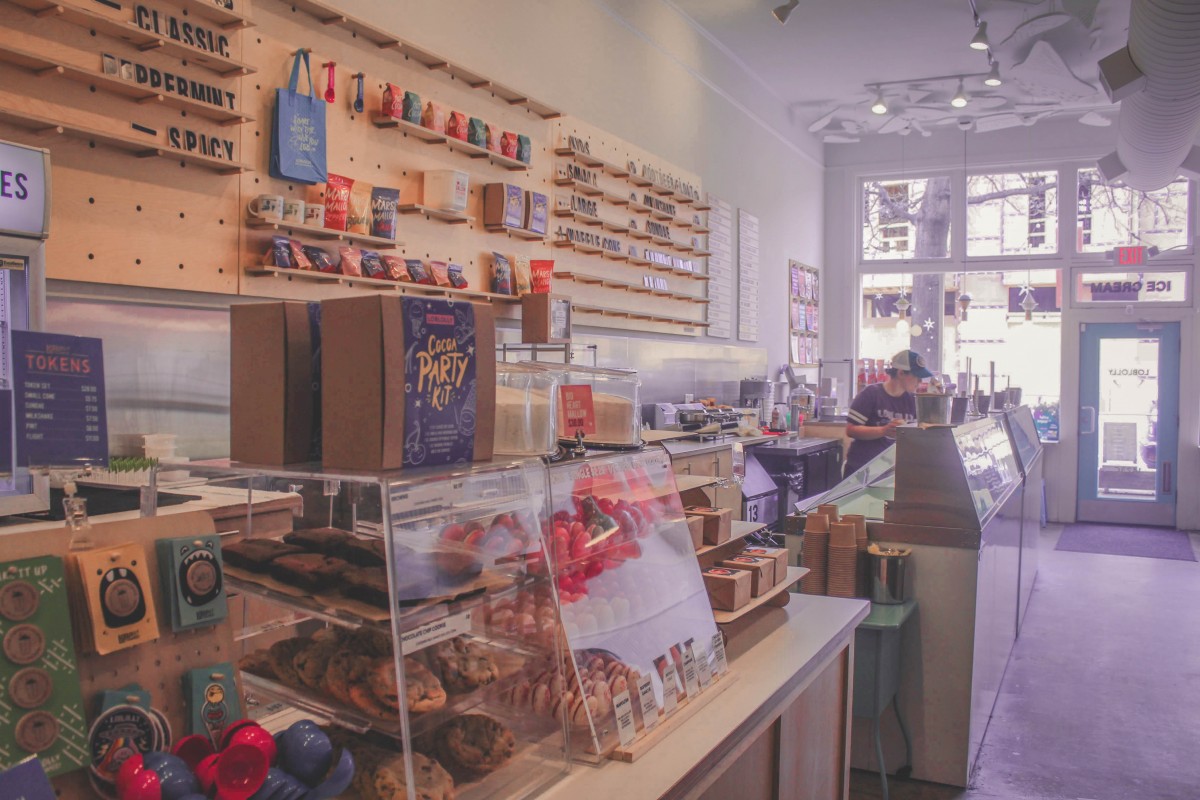 Root Cafe: patio restaurant known for its locally sourced grub (go for the burgers)
One Eleven: a Southern James Beard-nominated brunch spot
Damgoode Pies: casual pizzeria known for its veggie options
Loblolly Creamery: The best ice-creamery in Little Rock. Try the cereal milk ice-cream. You won't regret it.
Where To Stay In Little Rock, Arkansas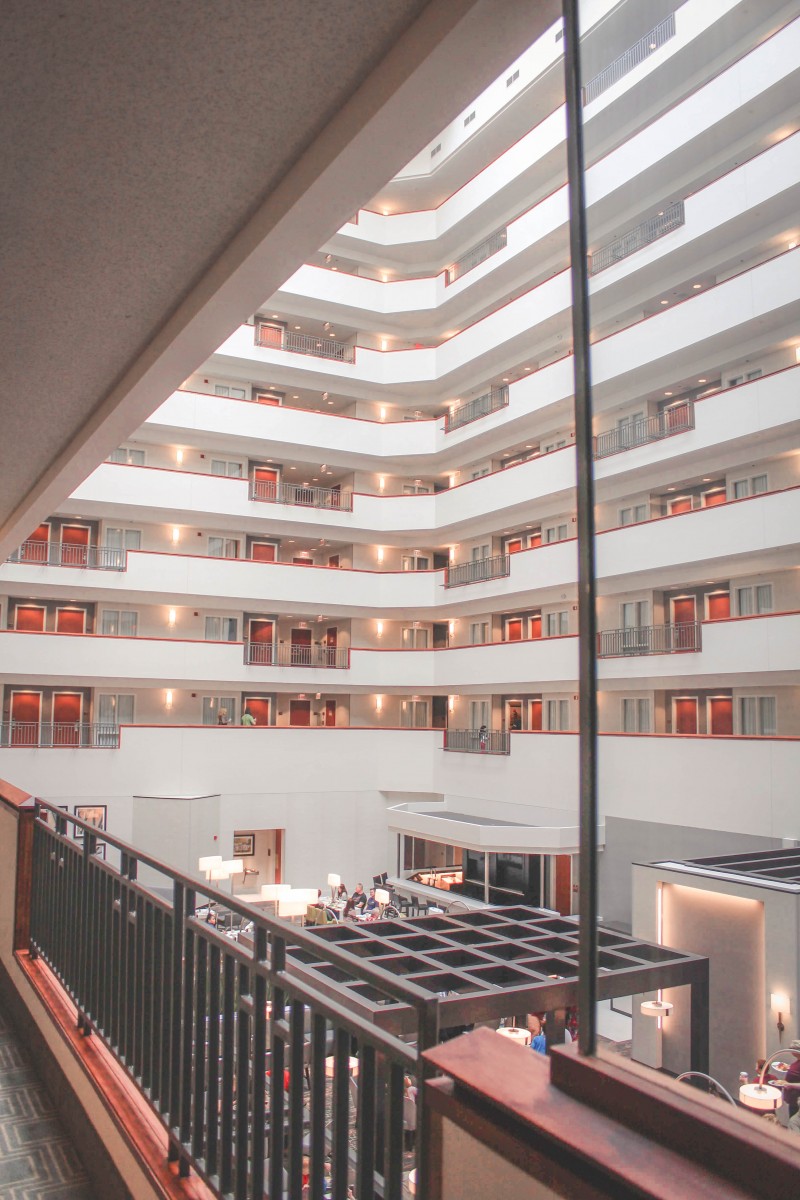 Having made Little Rock a nightime stopover for many years, here are my favorite places to stay in Little Rock!
Embassy Suites: mid-range to budget hotel in Little Rock (slightly noisy in the evening but good for the price)
Empress Of Little Rock: pamper yourself bed-and-breakfast in a lush setting
Homewood Suites: The rooms are weirdly neon-colored but they're always clean so if I'm strapped on time and need a late-night booking, this is my go-to
Did you enjoy this guide to the top things to do in Little Rock, Arkansas? What are your favorite Little Rock attractions?