Here are the top 10 things to do in Nashville at night.
Nashville begins at night. It's a big city with a huge, rumbling presence – a presence so large, it blares loud even after darkness stills the air.
When I arrived in Nashville, the clock was nearing midnight. But seeing Music City under glittering lights made me second-guess my decision to go straight to a hotel and hit the bed.
The promise of a town so alive in darkness drew me away from the lure of clean sheets and fresh pillows.
So instead, I explored Nashville at night (and into the wee hours of the morning). I groggily plopped into my hotel room at 2 AM, slept until twilight, ventured out for the day. Rinsed. Repeated. No regrets.
So without further ado, here are ten things to do in Nashville at night.
P.S. I tried to keep this list of nighttime Nashville attractions as family-friendly as possible so even if you're under 21 (or are traveling with kids), there's still plenty to take advantage of!
Visit The Gaylord Opryland Resort Nashville At Night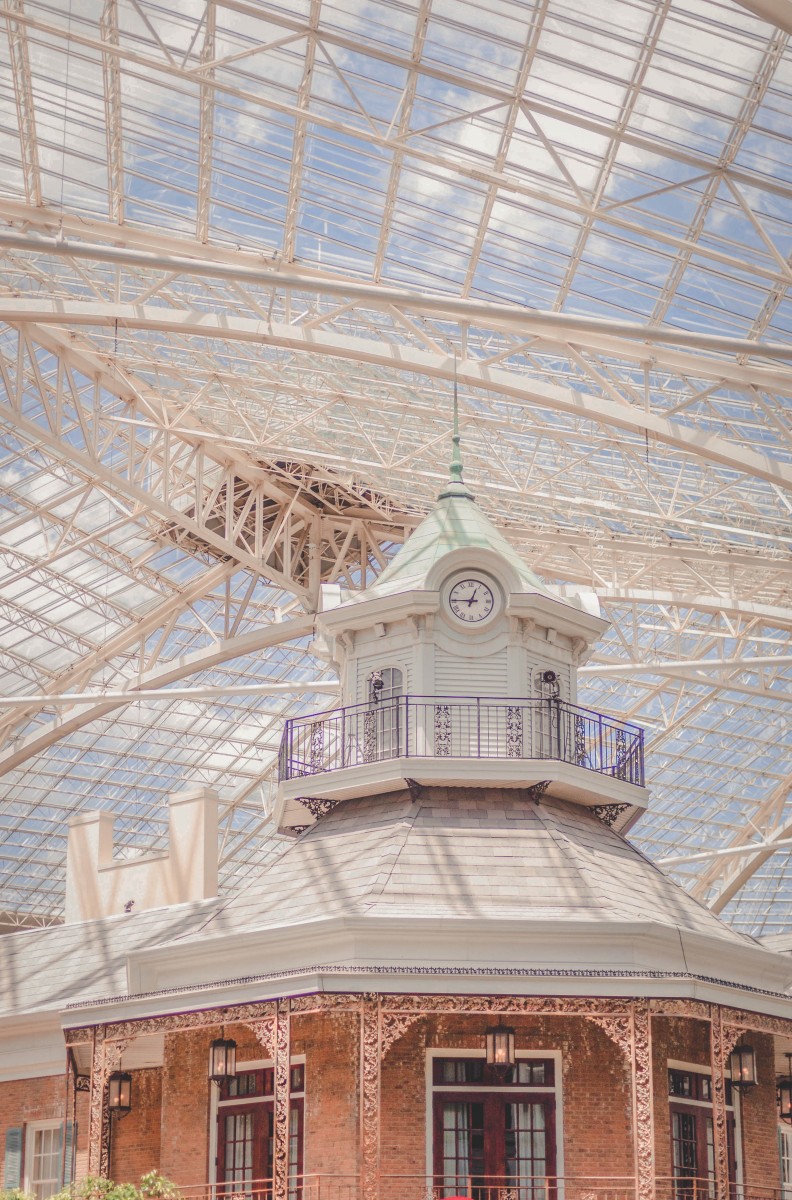 Every winter, around Christmastime, I make a trip to the Gaylord Texan, a lush resort mimicking San Antonio's iconic Riverwalk.
So when I heard about Gaylord Opryland, Nashville's bigger, more decked out location, I knew it had to be worth a stop.
The Gaylord Opryland is one of the best family-friendly things to do in Nashville at night. Inside are 9 acres of gardens and tree-tall waterfalls. It's a place to stroll along a wide path and wind past cute brick-front stores and restaurants.
The architecture inside is classic Nashville – a hint Southern, a hint Eastern. It's warmly-lit and cozy, shaded under tips of palm fronds. The walkway also follows a lazy indoor river.
At night, Gaylord Opryland Nashville is lit up in-part by peeps of yellow streaming out of the occupied rooms.
Night Show At The Grand Ole Opry
Less than a mile away (just a quick ten-minute walk) is the Grand Ole Opry, Nashville's most famous concert hall. In a lot of ways, the Opry is to Nashville what the Eiffel Tower is to Paris.
Performances take place nightly (book your tickets here). Expect a mix of bluegrass, folk, gospel, and of course, country.
At the Opry, the songs performed live are often raw, stripped-down, and emotional. The focus is on the vocals and lyrics and the mesh of the two (not so much on instruments so expect minimal accompaniment).
Sunset At John Seigenthaler Bridge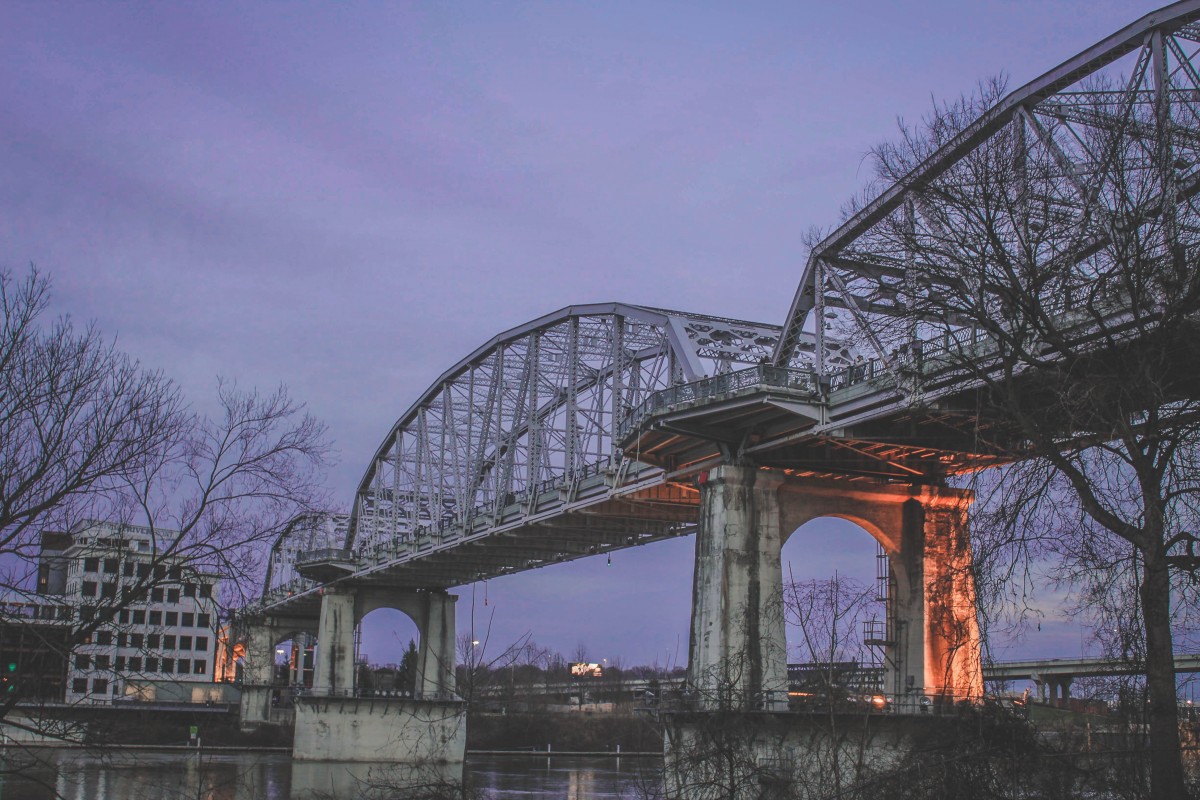 The John Seigenthaler Bridge is one of those wow-oh-wow locations in Nashville. It's a long, wide pedestrian bridge (one of the largest in the world) that stretches from a bustling, up-at-night indie scene into the lull of quieter streets.
The truss bridge rises high above Cumberland River (which, at night, reflects orange undertones of still-open buildings).
Walking across John Seigenthaler is one of the most popular things to do in Nashville at night.
And with sweeping scenes of Nashville's bright and bustling, slightly industry-chic after dark landscape, you'll want to save this view for the tailend of sunset and a tad beyond.
Visit The Johnny Cash Museum After Dark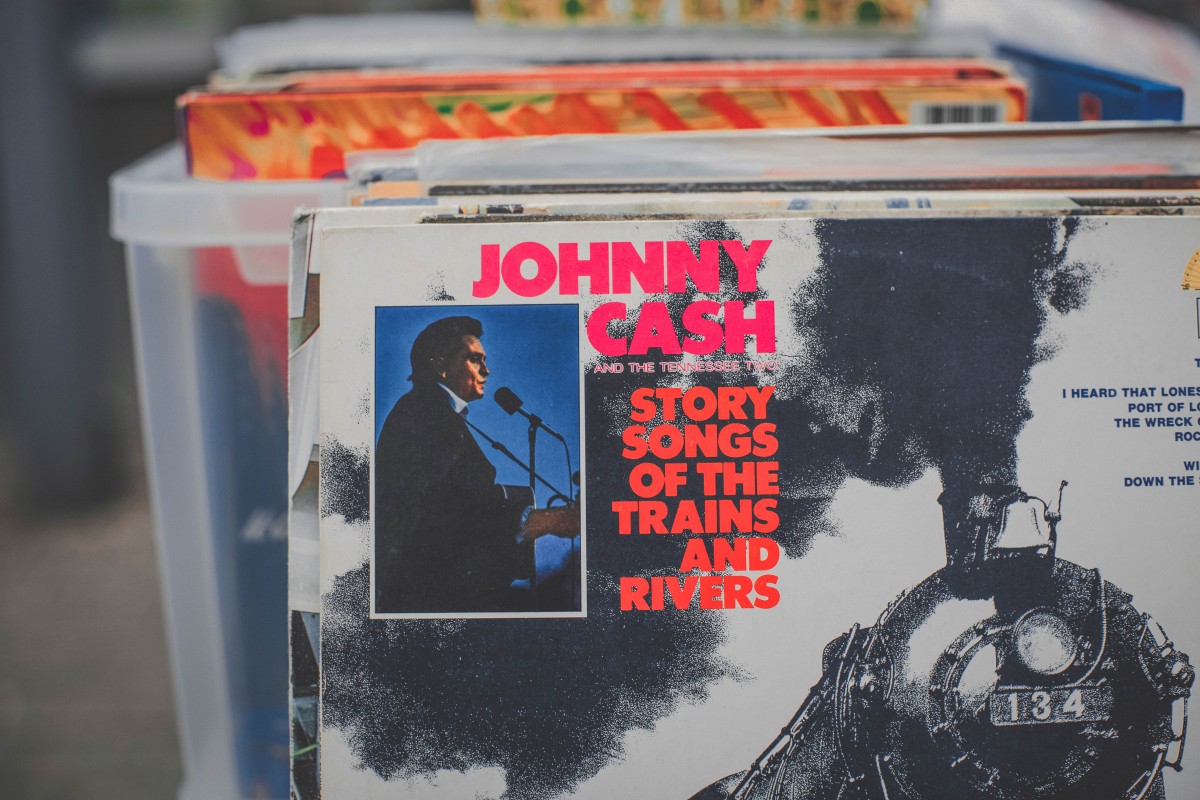 Although most museums in the United States close around 5 PM, both the Johnny Cash and Patsy Cline Museum in Nashville are open until 7 PM.
For a slice of one of the most laid-back things to do in Nashville at night, head to 119 3rd avenue and join the line wrapping around Music City's famous red-brick building.
The Johnny Cash Museum is popular. At lunchtime, crowds are at an all-time high. But as the day winds down so do the throngs.
The museum (as expected) is all things Johnny Cash: hand-written notes, memorabilia, costumes. It's the story of his life, his journey, caught in a web of little details.
If you're a Cash fan, it's a must.
And Stop By The Patsy Cline Museum Too
The Patsy Cline Museum is right above the Johnny Cash Museum (in the same red-brick building).
If you're looking for a museum with a more pastel touch – pinks, pinks, pinks – you'll want to savor the 4000 square foot layout.
The museum focuses on Cline's roots and how she kept them deep in the ground despite her sprouting fame.
If you're looking for another museum to visit in Nashville at night, add this attraction to your Tennessee nighttime bucket list.
Eat Prince's Hot Chicken Before Midnight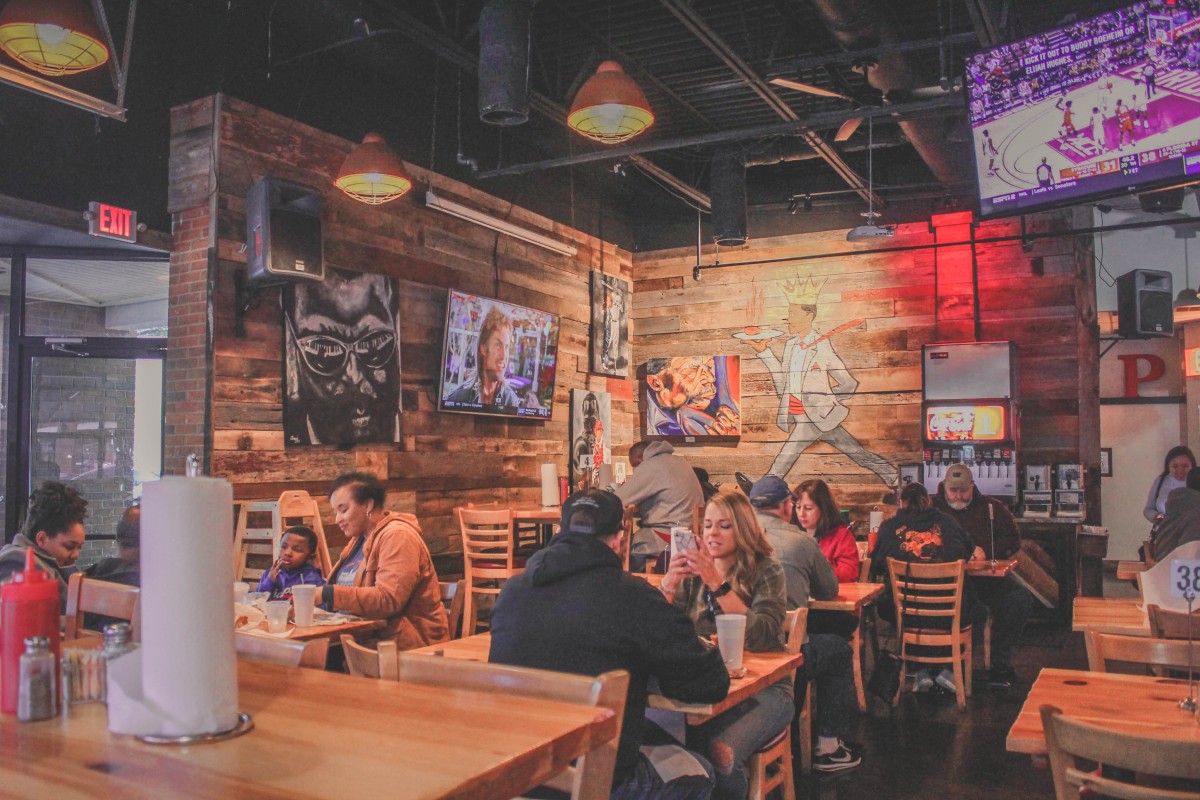 My muscles tense as I push past the doors of Prince's Hot Chicken Shack.
The feeling: fear. No. Lots of fear. And lots of anticipation.
I'm a spice lover, through-and-through. So when I heard about Tennessee hot chicken, I knew I had to try some.
Prince's Hot Chicken is a hole-in-the-wall location (but always packed with locals and tourists). The spice ranges from mild to XXX hot and naturally, I had to try XXX hot (I don't know where my judgment went while ordering. Clearly, it flew out of the window).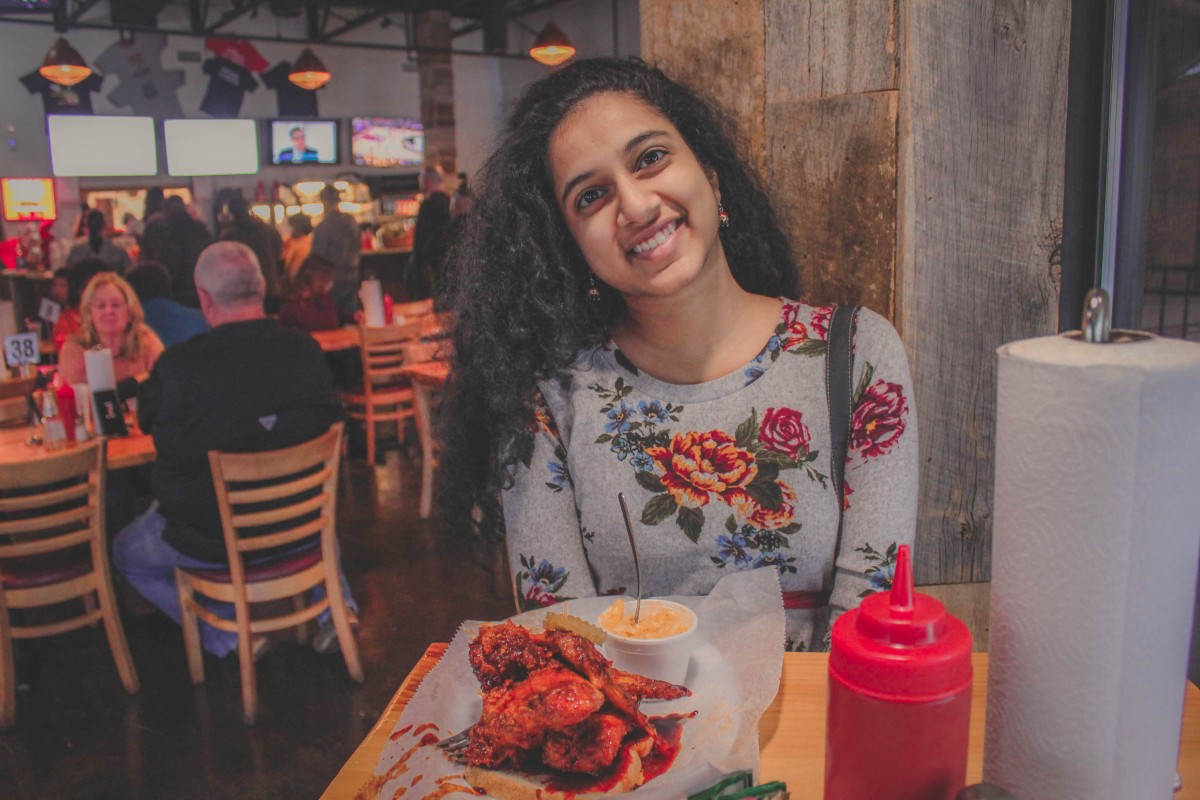 The spice blend is between a dry and a wet rub thick-coating the crisp outer layer of the chicken (and y'all, Prince serves some of the best-cooked wings – spice or no spice – I've had in the South). But it's hot. Really hot.
I ordered the mac n' cheese as a side thinking it would cool my tongue. Nope. Big mistake. The mac n' cheese had pepper. I should have gone with coleslaw.
My tongue was on fire. But it was also in heaven. The tingling feeling reached the back of my throat and it felt so good but also so bad, like the gates of Hell were singing hallelujah.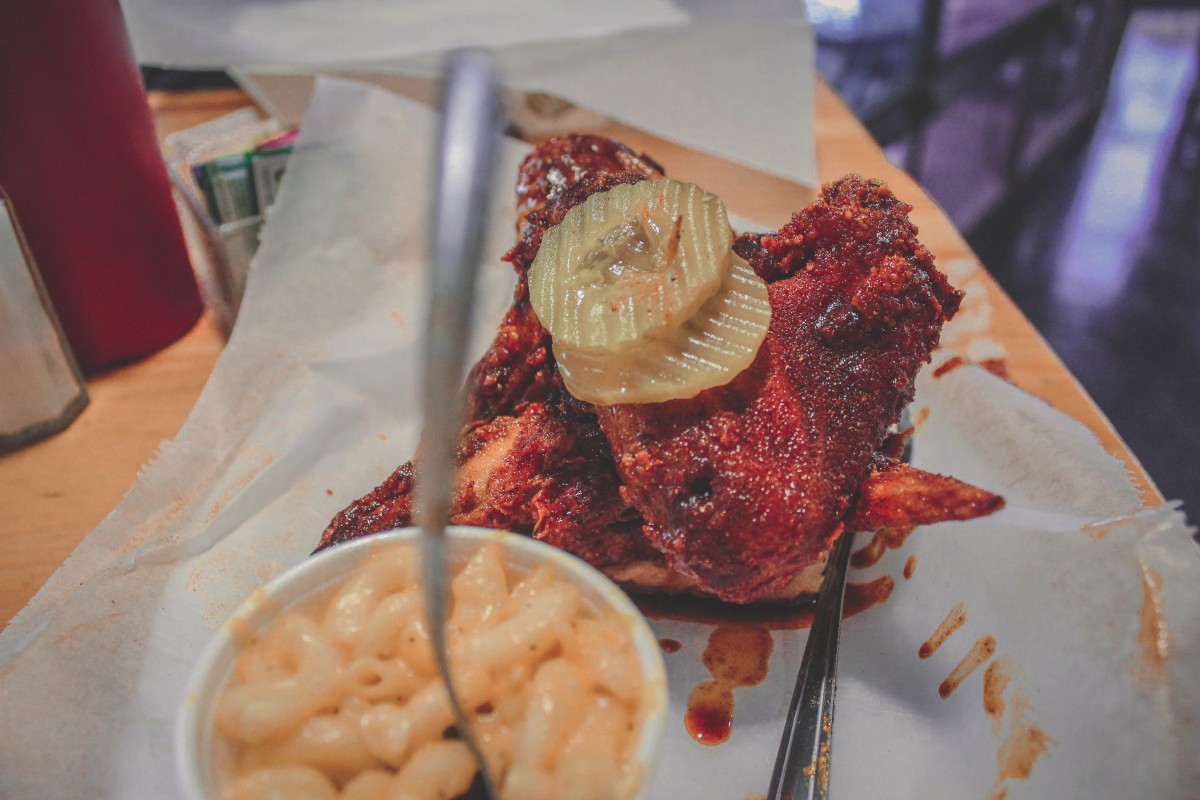 It's definitely a dish I would 100% order again.
But if you're not big on spice, I recommend starting off with the mild (which I've also heard has a kick to it).
Prince's Hot Chicken is open till 10 PM weekdays (and until midnight on Fridays and Saturdays), making it one of the best restaurants to hit up in Nashville at night (especially if you want to tear up before bed. Oh, the tears).
Hit Up Printers Alley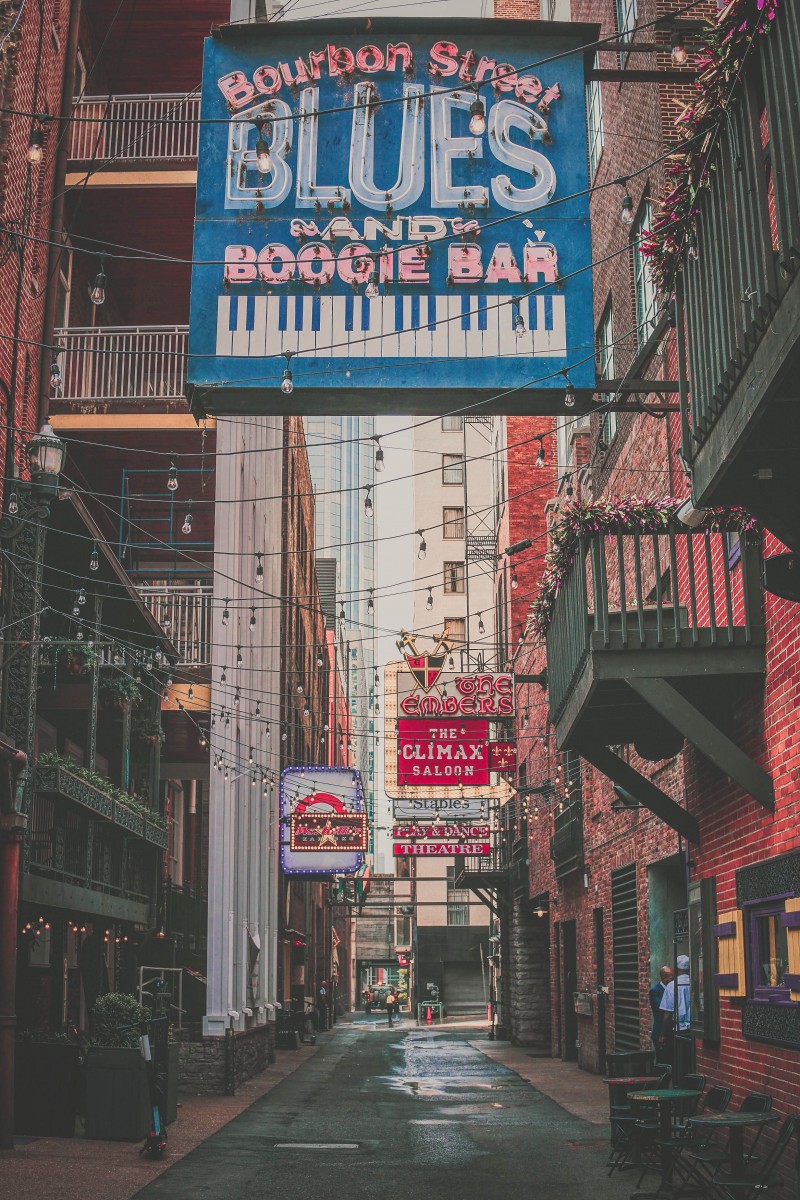 Printers Alley is more than just the hottest nightlife spot in Nashville. It's a historic destination that clip-clops from family-friendly in the day to slightly more gritty at night.
Back in the early 1900s, Printers Alley was home to over a dozen publishing houses (hence the name). It was a jam of newspapers and magazines. The Nashville Banner. The Tennessean.
When Prohibition kicked in, the PG outlines cast into darker silhouettes of saloons and speakeasies. Today, Printers Alley (a hub of nightclubs) remains one of the most popular entertainment districts in Nashville at night.
Grab A Cocktail At Union Station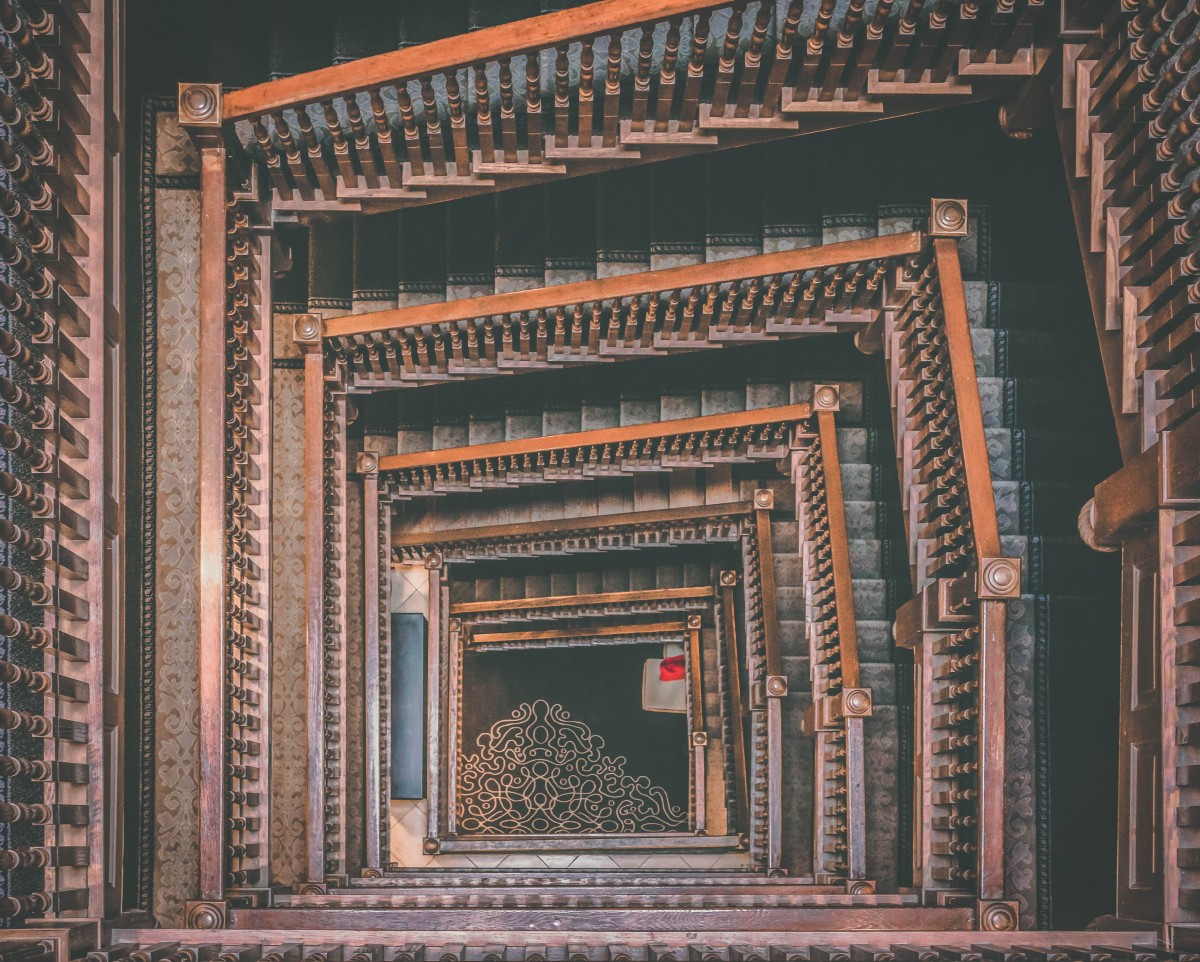 Nashville's Union Station is the design of Richard Montfort. For a while, it was an active train stop. For a while, it was abandoned.
Then, Union Station became a hotel, part of the luxurious Autograph Collection. And post open doors entered Carter's, a fine-dining spot in Nashville.
Eventually, Union Station and craft cocktails and Tennessee whiskey (I have Chris Stapleton's song stuck in my head now) became synonymous. It's a place to grab a flight or some spirits and relax.
Open until midnight on Fridays and Saturdays, Union Station's Carters is one of the brightest weekend spots in Nashville at night.
Catch A Nighttime Nashville Show At Belcourt Theatre
On a little cul-de-sac in Nashville's Hillsboro District is Belcourt Theatre, a historic non-profit venue.
The hall is made up of old bones, the kinds that add a little character to each of the showings. The Belcourt Theatre plays indie films and documentaries.
Belcourt Theatre is a great stop for rainy nights in Nashville (and days, if you prefer matinee shows).
Grab Dinner At Loveless Cafe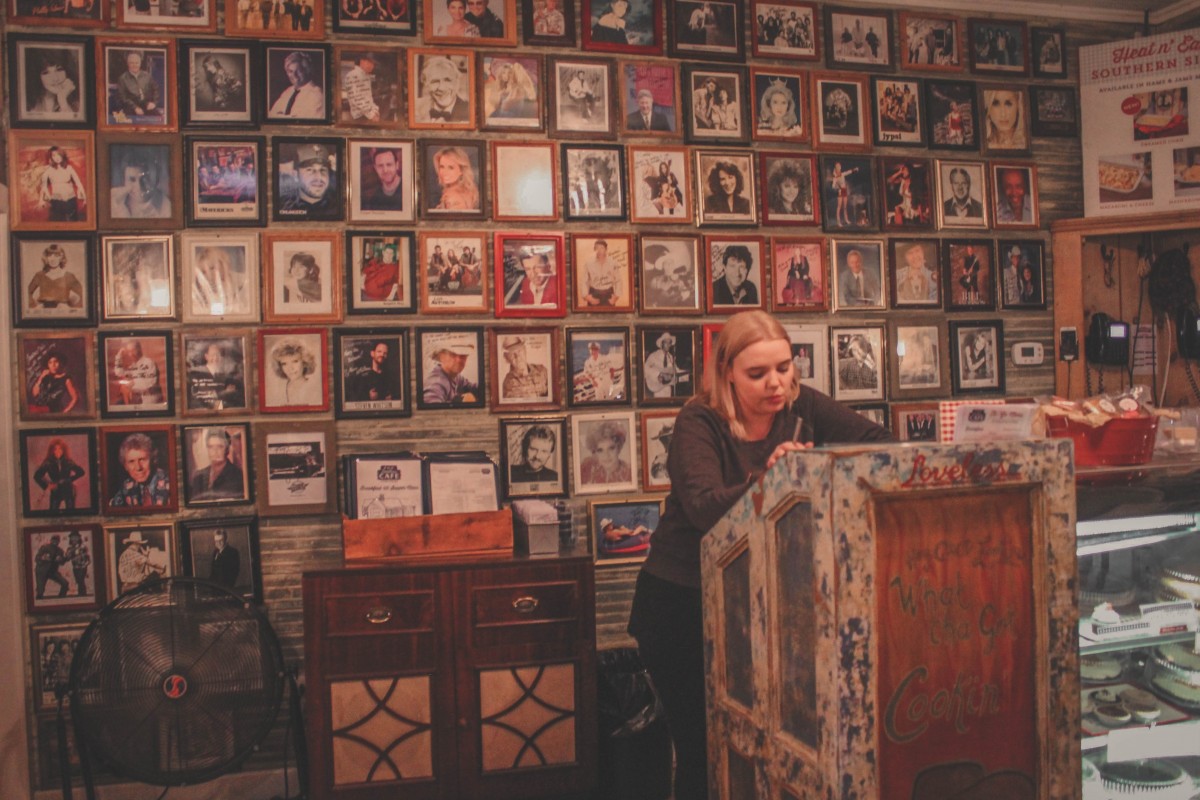 In Nashville at night, Loveless Cafe, open until 9 PM, is marked by a neon red sign, of the same title, just off the road.
At first glance, Loveless looks like a motel. But it's really a restaurant and gift shop (or two) and art gallery.
After waiting for forty minutes to grab food (don't worry, you won't feel the time pass as there is plenty to do on the premises until your buzzer rings), you'll be served up biscuits by the half-dozen and depending on what you order, enough food fit for an army.
At the entrance, you'll see two walls, lined left-to-right, top-to-bottom in portraits. Some are signed. All are of celebrities who have visited Loveless in the past.
I sat down, flipped through the menu a hundred times (it was so hard to decide. everything looked so good), and ordered the pimento cheese and fried green tomato biscuit. It had just the right amount of sharpness to it.
It's hard not to fall in love with Loveless. The food is delicious. Homemade. Authentic Southern.
And in a lot of ways, this is one of the best ways to start off exploring Nashville at night.
Did you find this list of things to do in Nashville at night useful? Have you ever visited Nashville at night? Let me know in the comments below!