Top ten things to do in Old Town Scottsdale, Arizona.
"You want to buy this?", the art dealer asks, brushing a wisp of gray hair past her shoulders. She points to the painting I'm staring at, the one I've fallen in love with.
Inside the frame (which is considerably larger than my head and torso) are cobblestone streets and turquoise blue waters and cloudless skies and slices of towns colored orange and yellow. Between the strokes are little tourists walking in sunnies and straw hats, tiny fishermen throwing nets into the water, and shadows of families at the top of a tower.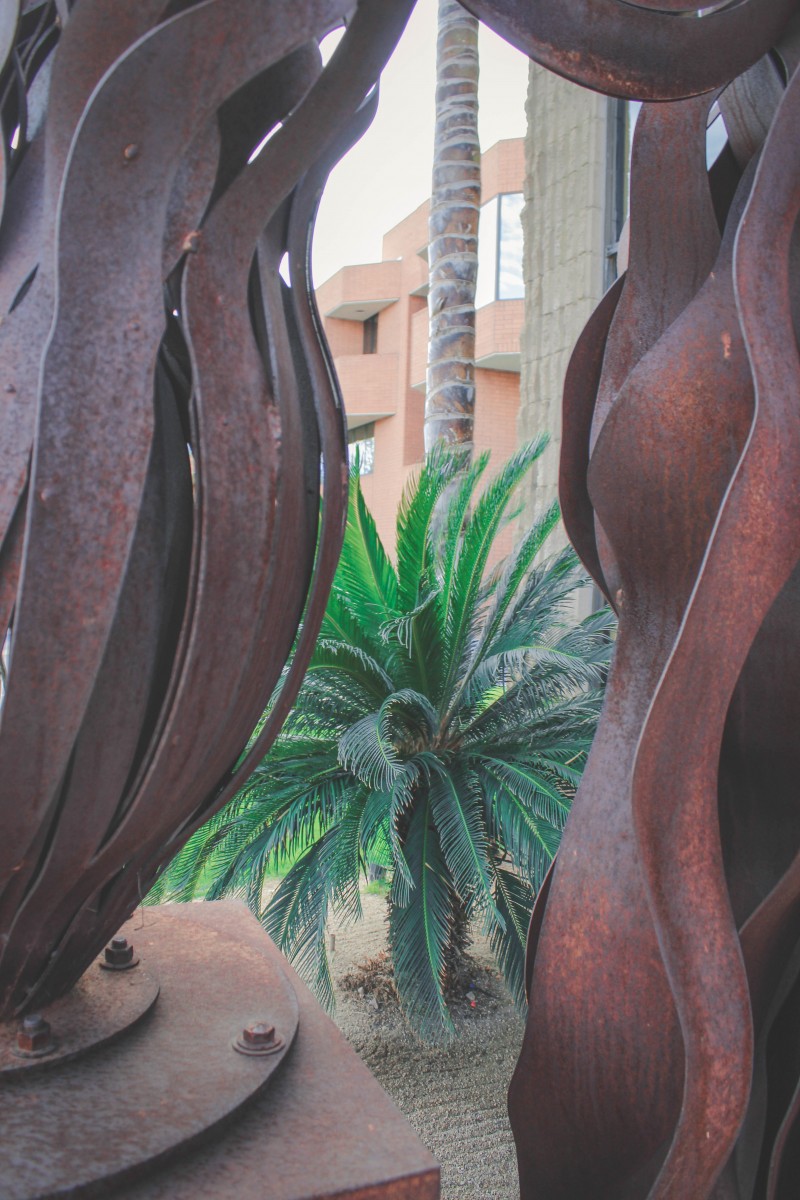 The work costs more than my student debt. It has more zeroes than I'm accustomed to seeing at once. So I shake my head and zip up my purse, knowing my cue to leave.
But the dealer nudges me to the back room. "I think I might have a smaller one." She picks through dusty frames and blank black canvases. "So," she pauses, inspecting one of the paintings to see if it matches. "What brought you to Old Town?"
Top 10 Things To Do In Old Town Scottsdale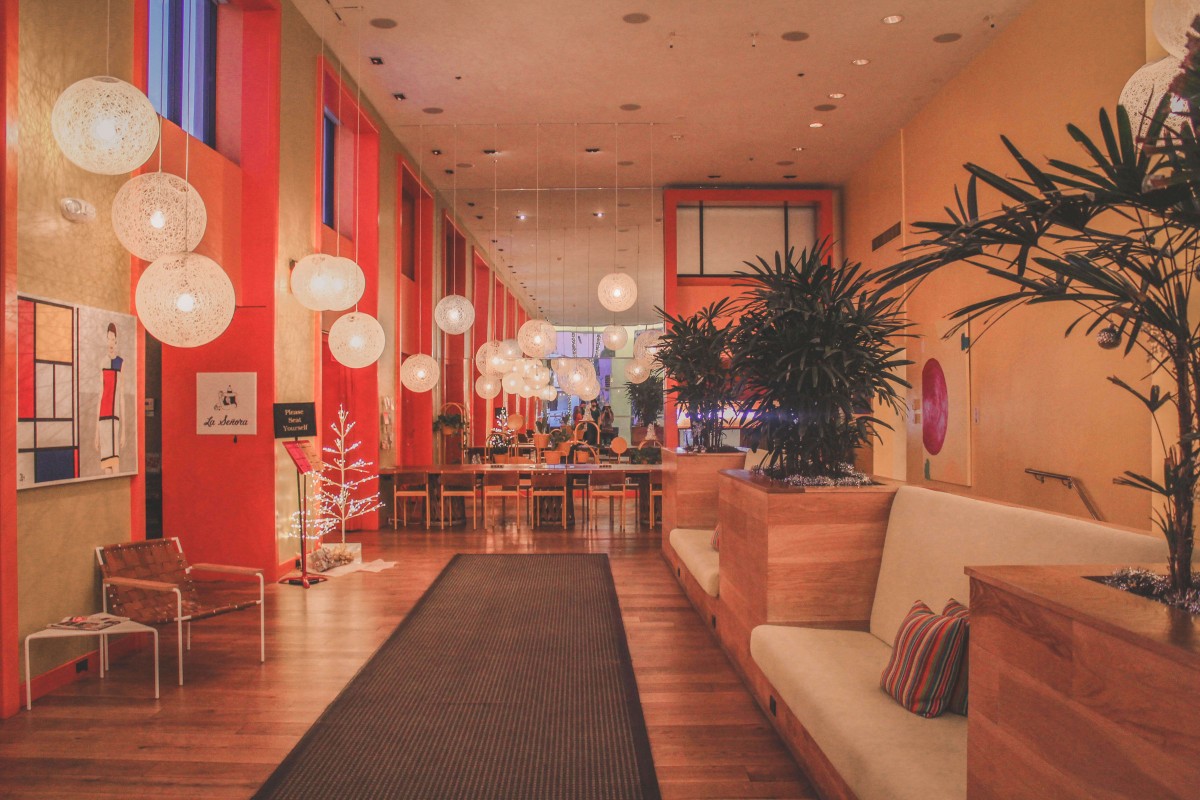 Old Town Scottsdale is the most popular district in the West's Most Western City. Home to colorful and bright walls, galleries squidged between galleries, funky restaurants, late-night bars, and upscale boutiques, Old Town is more than just a downtown area.
It's a cultural center. You can easily spend an entire day exploring the alleys and canalfront sidewalks and back-roads.
Here are our top ten things to do in Old Town Scottsdale!
Visiting The Saguaro Scottsdale
We stumbled upon The Saguaro Scottsdale by accident one morning (after a wrong turn or two and a run-in with a drunk bouncer).
The Saguaro is a funky, wall-art plastered poolside resort known for its lime-green accents and webbed orb lights.
The interior feels like a glitzy motel – streaks of purple and pink and orange.
The Saguaro was a bit out of our budget (here's where we stayed instead), but I still think it's a great photo-op stop whilst visiting Old Town!
Visit Diana Gabaldon's Home Bookstore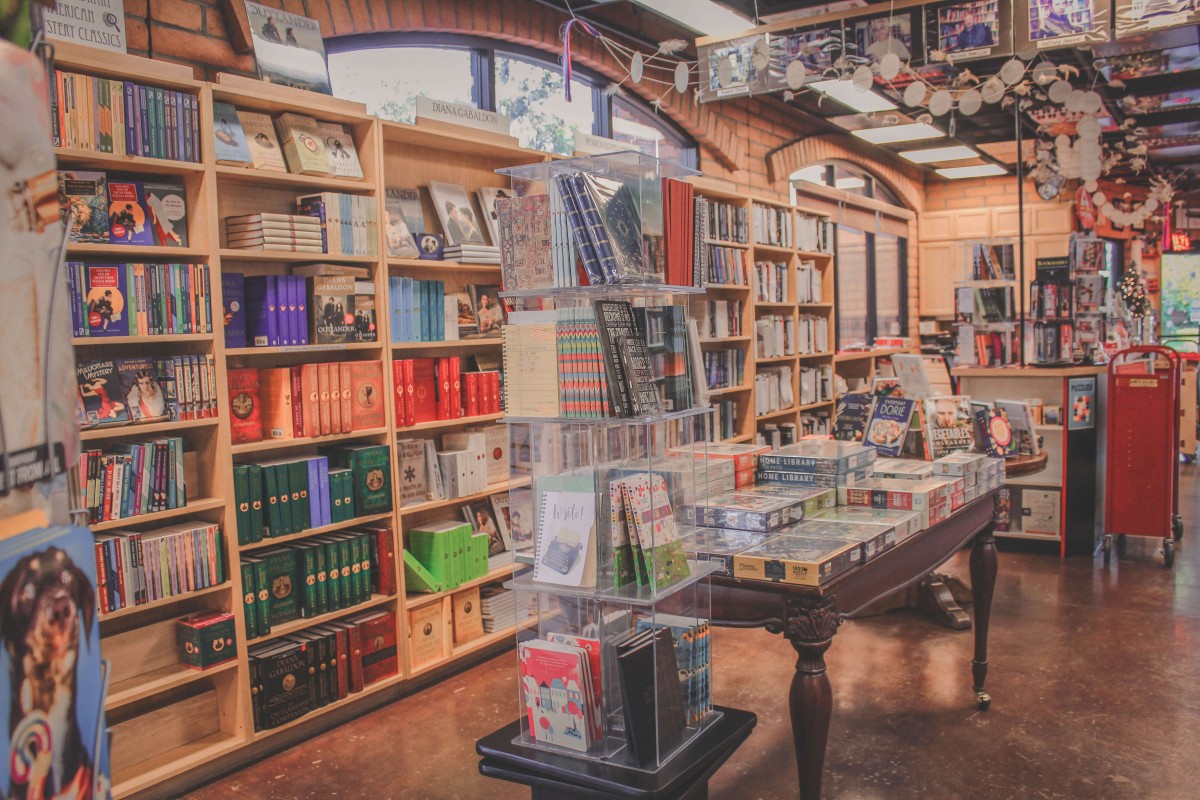 Fans of Outlanders need to visit The Poisoned Pen, Diana Gabaldon's home bookstore. There are over ten shelves dedicated to Outlanders titles in-store (and merch scattered throughout).
Poisoned Pen is a specialty indie bookshop. The rows of spines mostly fall under mysteries and thrillers, classics and bestsellers served side-by-side.
The shop reminds me of fall-time – warm orange lights, cozy mysteries, comfy layouts.
Window Shop For Gifts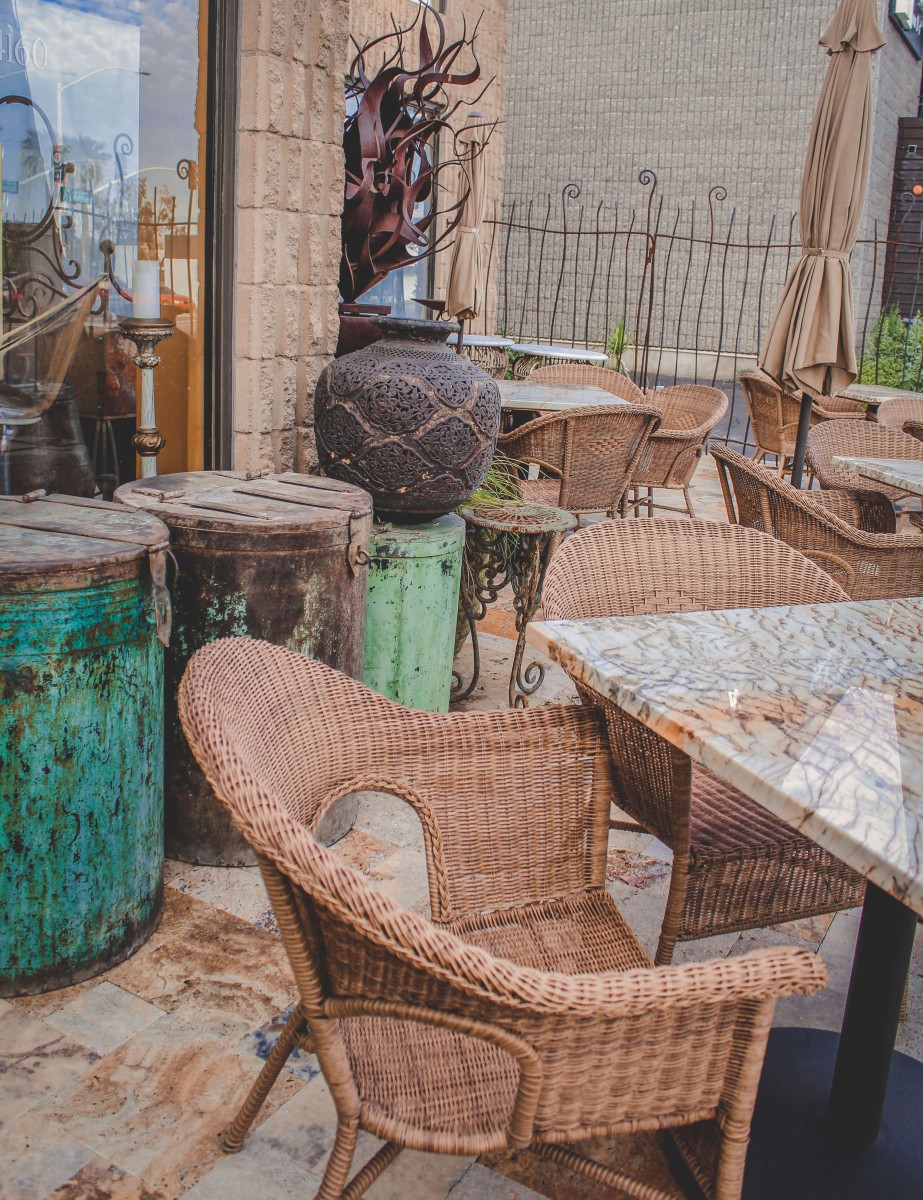 From Old Town Candies & Toys to Scottsdale Southwest, cheesy gift shops in Old Town Scottsdale are hard to miss.
But if there's ever a place to let your inner tourist loose, it's Old Town. There's a souvenir store stocked up on magnets and oversized t-shirts and mugs and jewelry on-and-around every corner.
Explore The Old Adobe Mission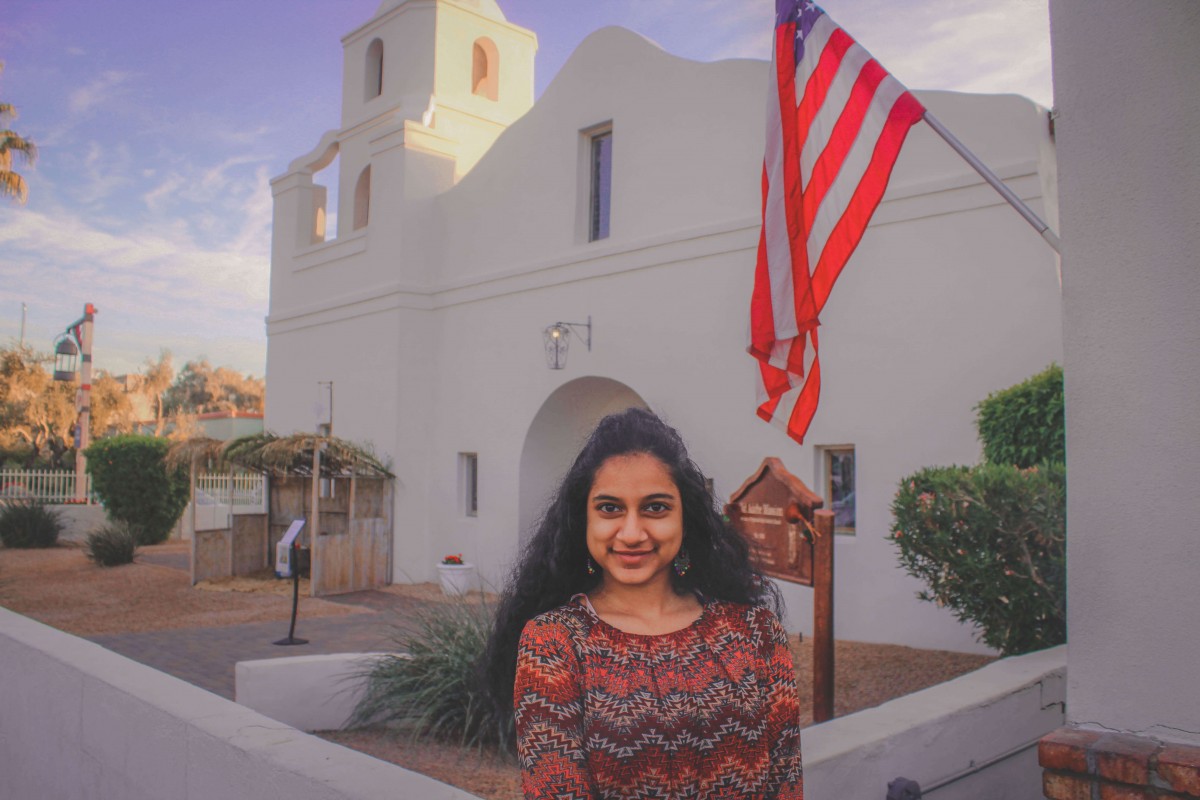 Constructed from over 14000 hand-carried bricks, the Old Adobe Church was built in the late 1910s. It's the oldest standing church in Scottsdale.
The design is simple, a free-flowing bell curve that scoops down ruler-straight sides. Inside, you can opt for a docent-led tour of the historic site.
Spend An Afternoon At The Scottsdale Museum Of Contemporary Art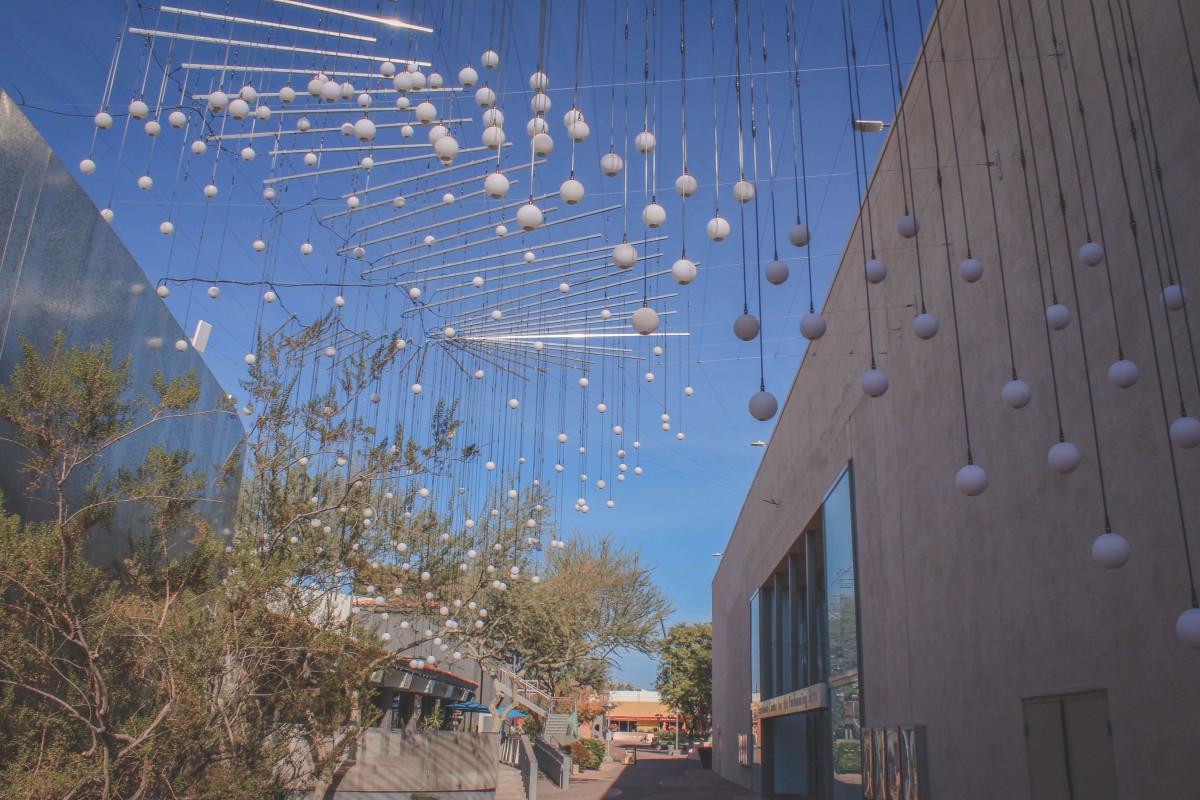 The Scottsdale Museum Of Contemporary Art (nicknamed SMoCA) is a small cluster of rotating exhibits. You'll find modern paintings and multimedia landscapes and James Turrell's Skyspace (after seeing Twilight Epiphany in Houston several years ago, this installment was high on my bucket list).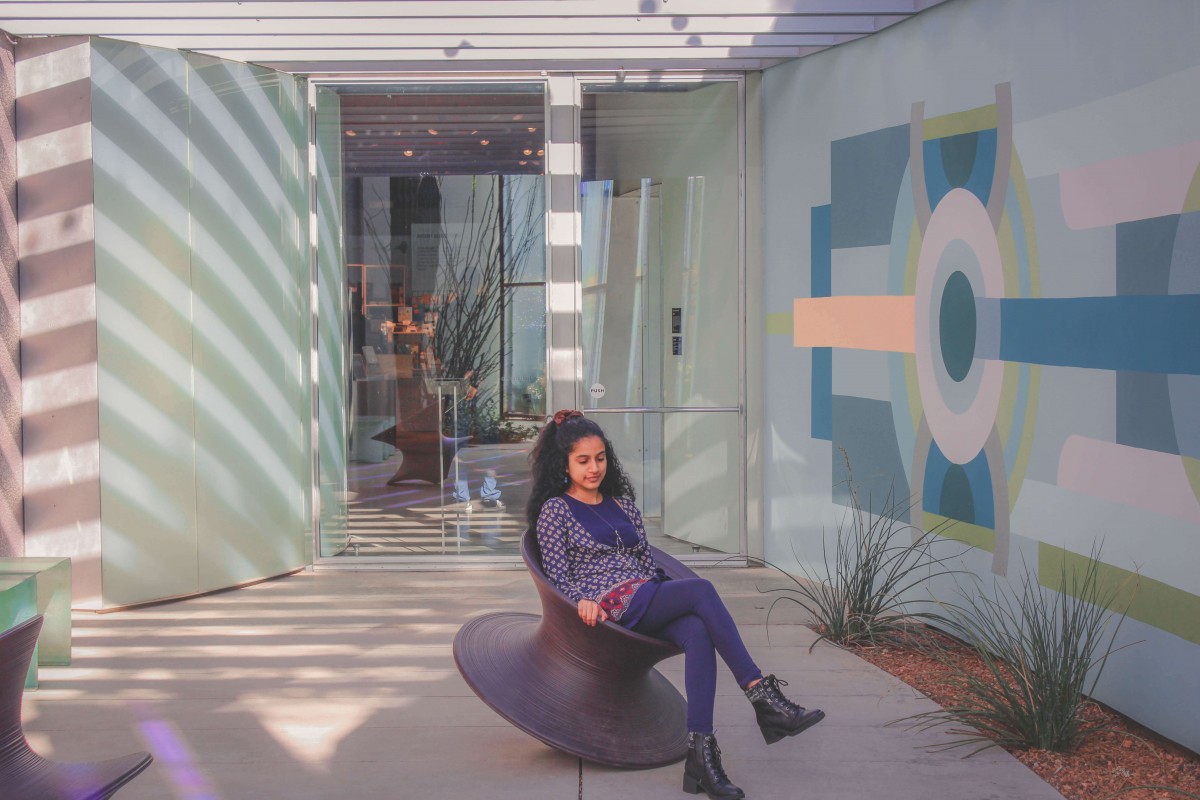 SMoCA's exhibits aren't always family-friendly (luckily they have content warning signs). But it's worth a stop on a free day (second Saturday of the month. Also free on Thursdays).
Learn About The History Of Old Town Scottsdale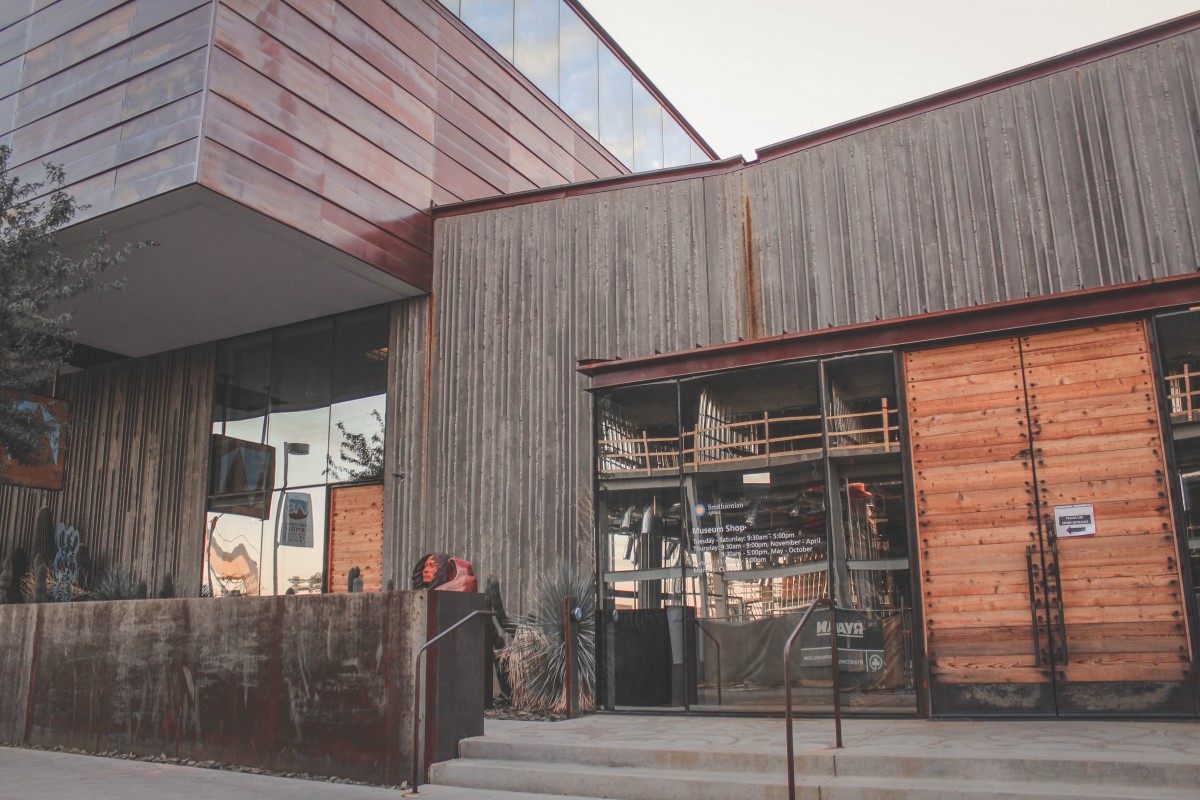 No list of things to do in Old Town Scottsdale would be complete without a mention of The Museum Of The West.
The Museum Of The West offers a gateway into Arizona's (amongst a few other states) pre-commercial history through Western and Native American art. The exhibits display impressive works, from glazed pottery to bronze statues to oil paintings (my personal favorites).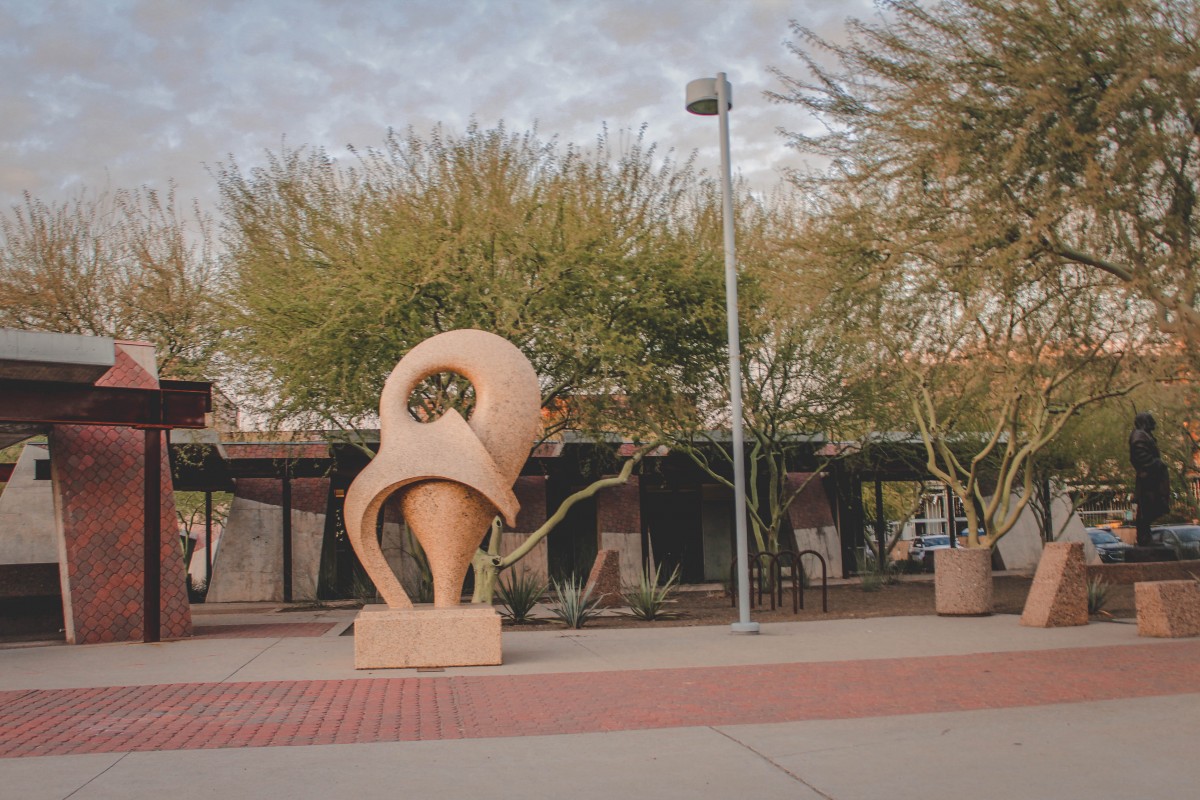 Try A Pedal Pub Tour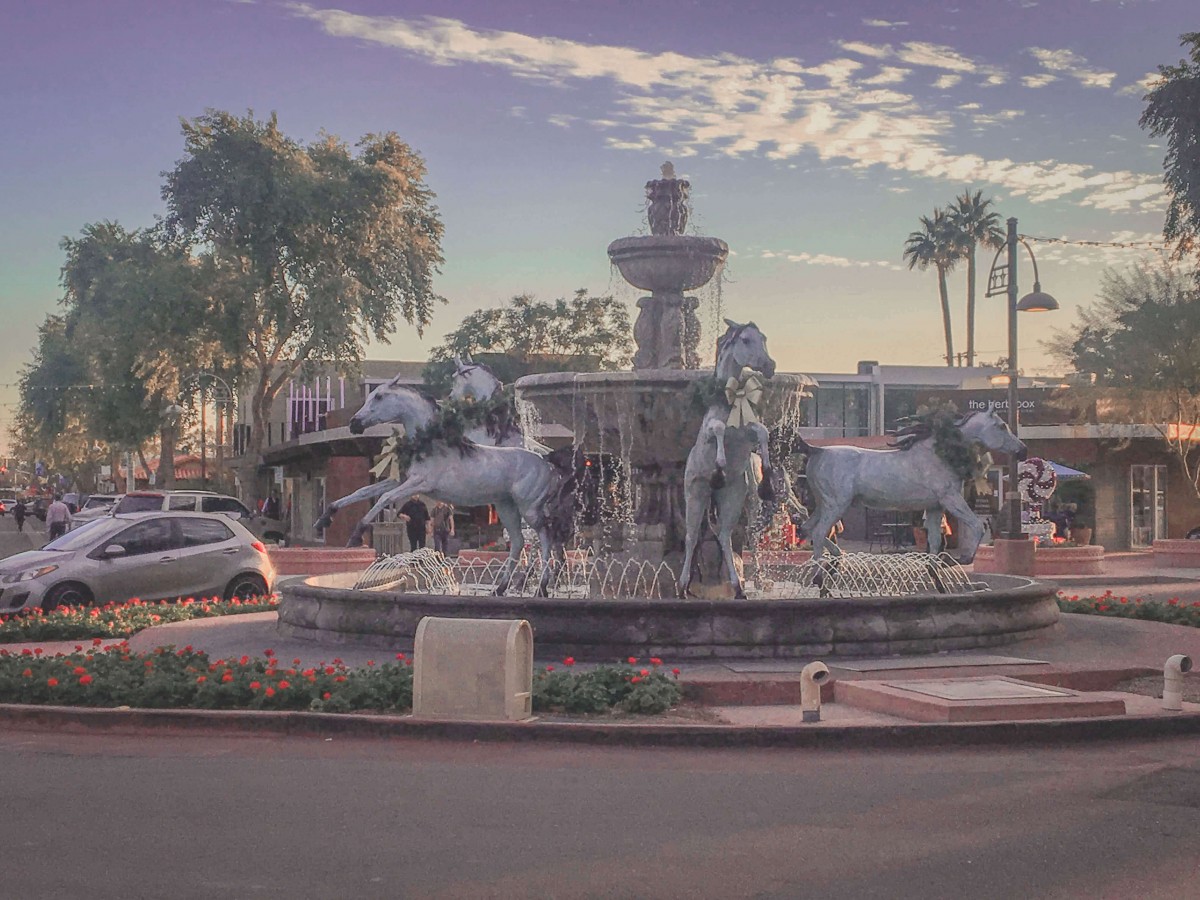 When afternoon began to roll in, we heard the shuffle of cars squeak to a lunchtime stop. But there was still hooting and clapping and bellowing.
Around Scottsdale, you'll notice party bikes (which feeds into Scottsdale's reputation as one of the best party cities around the world). These pedal-powered bars-on-the-go crawl past some of the best pubs in Scottsdale. You bring your beer and wine on board, drink, talk, and laugh alongside the guided romp of Scottsdale.
Just Stroll
To get the most out of our trip to Old Town Scottsdale, we just walked around past lipstick-stained blooms and faded buildings.
Our favorite stretches were North Scottsdale Road (between E 6th Avenue and E Stetson Drive), the intersection of E 5th Avenue and N Marshall Way, and bits of N Brown Avenue.
Walk Along The Arizona Canal
You can also take a detour to the Arizona Canal, a simple residential-style bicycle and jogging path.
If you're looking to catch your breath after crossing busy roads, this wide crack of water is the perfect sunset stop.
Visit The Arts District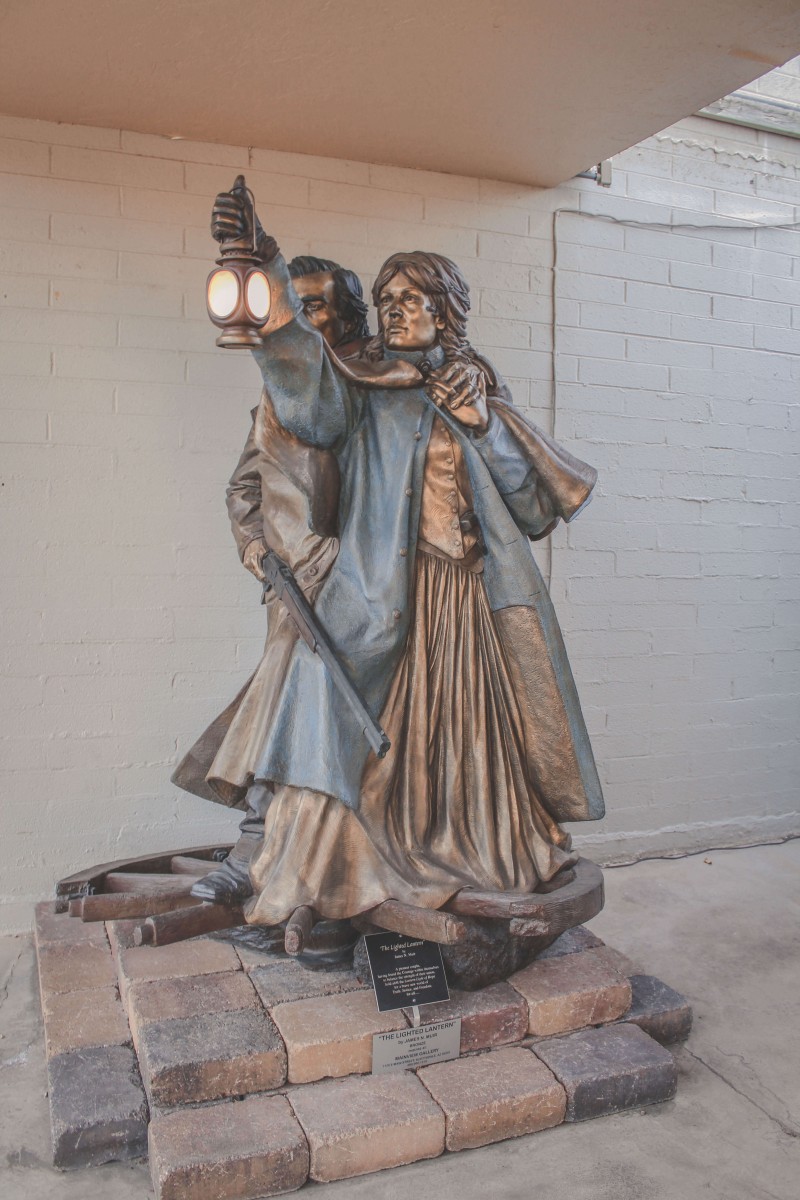 By early evening, after walking in circles, we stumbled upon the Arts District.
There are over twenty galleries here, knocking against each others walls. The area is spiked with statues and tight window displays.
The most iconic store on the strip is Gebert Contemporary – two-floors, mixed-media with a giant head out front (when I say giant head, I mean this head is larger than my dad, who is over six feet tall). In some ways, the head looks like Dum Dum from Night At The Museum but more teel and toned.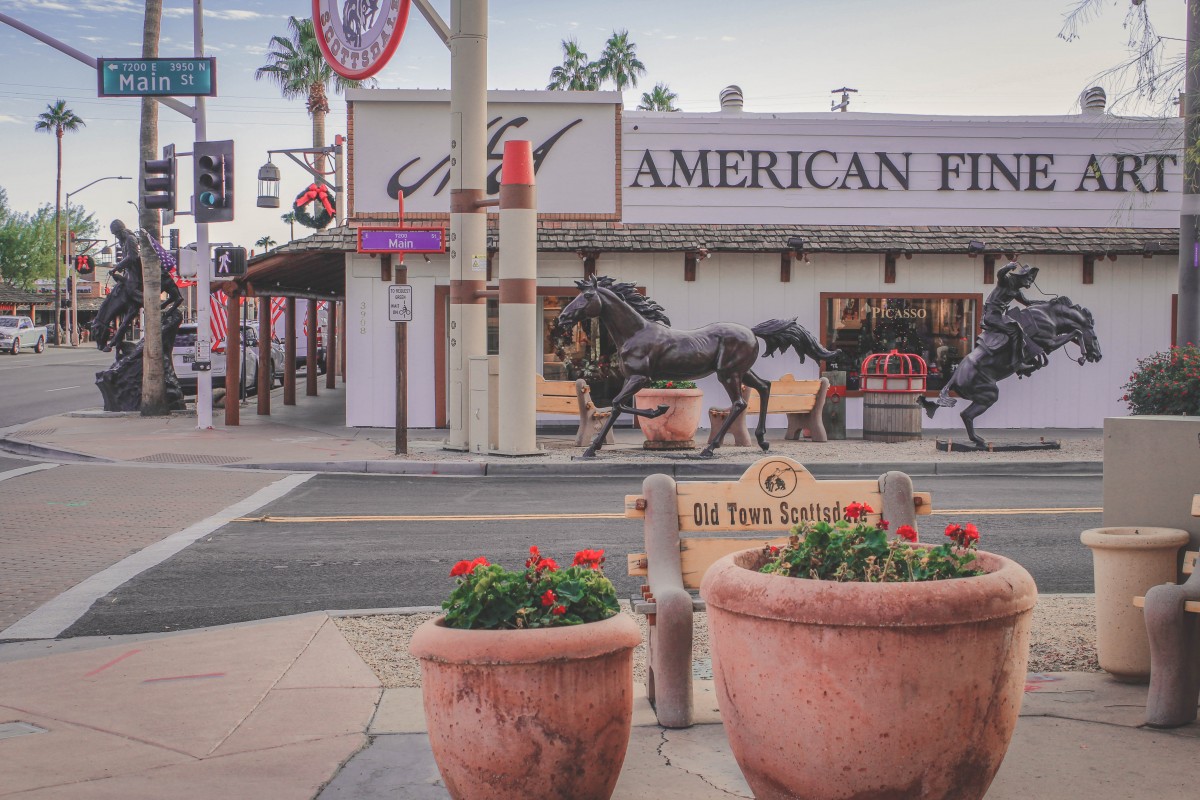 But the gallery I'm in right now is the seventh one I've ducked into. It's got oil paintings hanging here and there.
"How about this?", the art dealer asks. It's a smaller version of the painting I pored over earlier.
I look at the price tag. At this rate, I'll only be able to afford a piece the size of a toothpick.
So I shake my head and apologize. "If I win the lottery, I'll be back."
The art dealer cracks a smile.
Tours Of Old Town Scottsdale
Did you enjoy this guide to the top things to do in Old Town Scottsdale? Did you find it useful? Let me know in the comments below! What are your favorite things to do in Old Town Scottsdale?