things to do in St. Louis, Missouri
As we drive into downtown, I can see Missouri's Gateway Arch. Even though big brown buildings close in car-packed streets, the arch's curves are exposed. You can see a sliver here, a sliver there.
Gateway Arch looms. Its shadow falls forward. And as we pull towards the park, I can almost hear it whisper, welcome to St. Louis.
St. Louis is one of the most well-known cities in the United States. Baseball. Butter Cake. Breweries. Blues. Few cities are as all-American as St. Louis. It's a large metropolis, split (from Illinois) by the Mississippi River's bright blue waters.
Featuring historic museums (I'm still not over how many free museums this city has) and lush parks (also free to visit), here's our ultimate guide to things to do in St. Louis, Missouri!
Things To Do In St. Louis, Missouri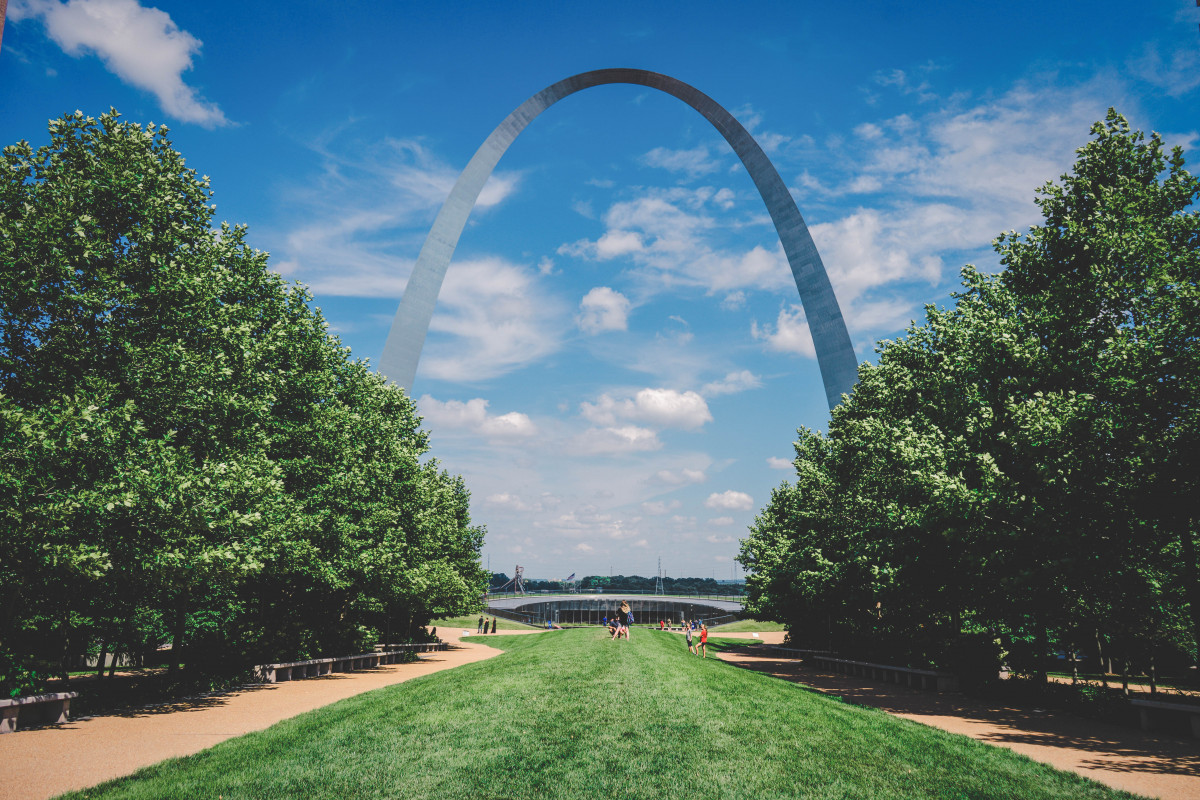 It's strange to think there's a National Park in the middle of a heavily populated city, but here we are. Forested pathways and half-shaded bike trails figure eight around the Gateway To The West.
Gateway Arch National Park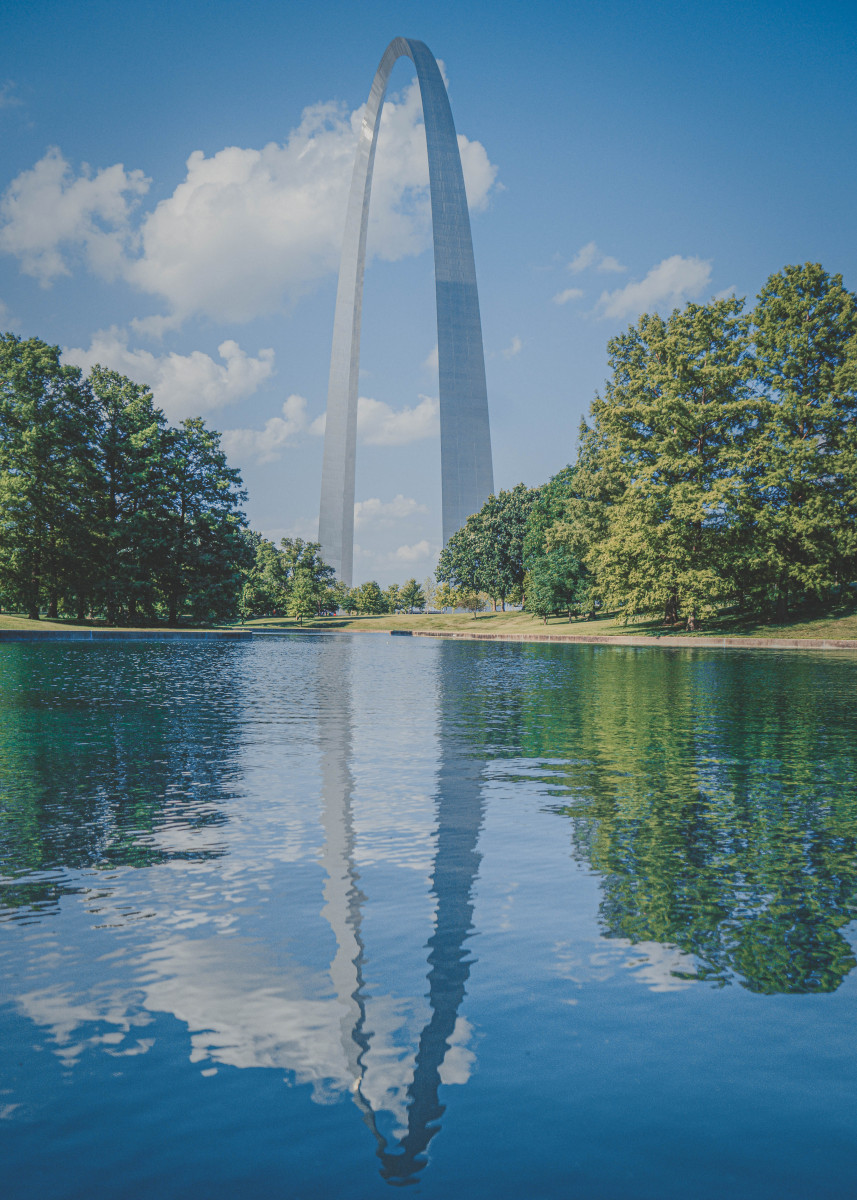 At 93 acres, Gateway Arch is the smallest National Park in the United States. It's also one of the most iconic.
Block out some time to explore the grounds. Achingly close to the riverfront, the park's grassy swaths are lined with Bald Cypress Trees and flanked by two large ponds, which each serve a dual purpose (surface-level water is drained from the underground visitor center and pumped into the water bodies to protect the buildings).
Stroll along Gateway Arch Trail, a paved path that weaves in-and-around the park. Or hit up St. Louis' Riverfront Trail, a waterside walk that extends much beyond the largest stretch of Gateway National Park.
Gateway Arch Monument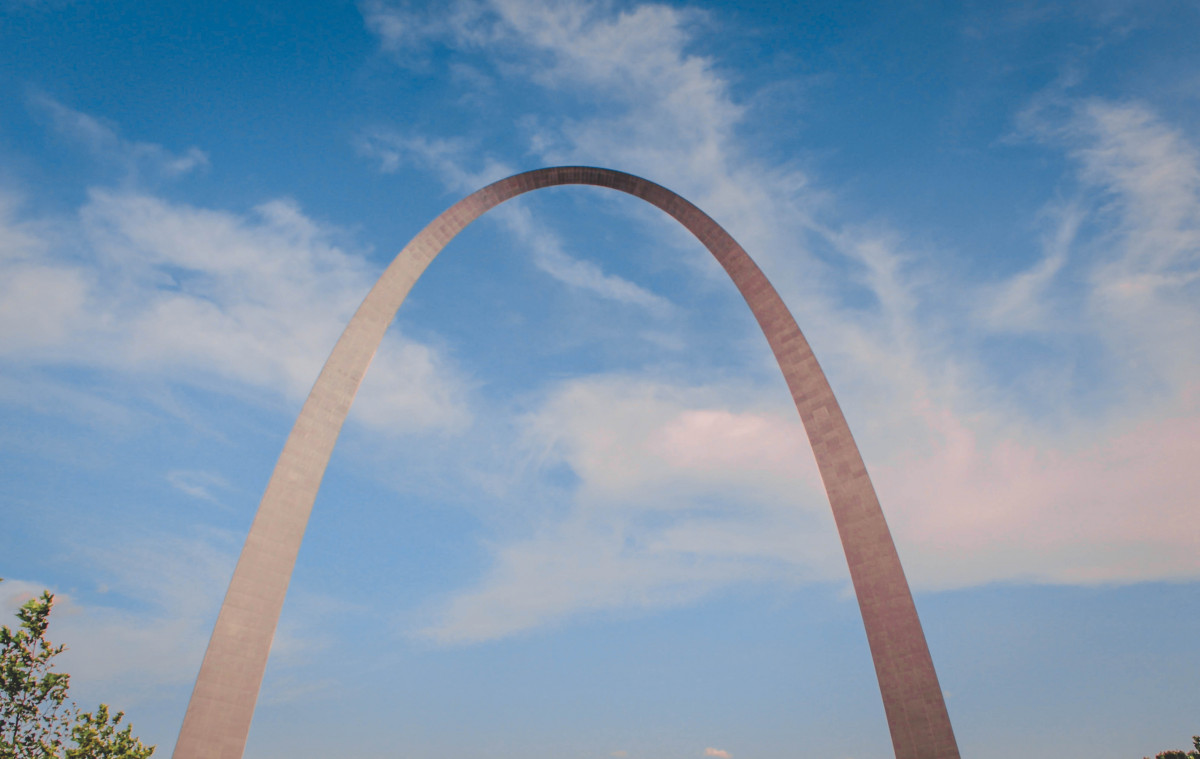 The arch itself sits smugly within the National Park.
At 630 feet, Gateway Arch is the tallest monument in the United States. It's wide and heavyset too, weighing over 43000 tons.
Designed by Finnish-American architect Eero Saarinen (also known for: the main terminal of the Washington Dulles International Airport, TWA Flight Center), the Gateway Arch is more than a stripped-down version of his signature catenary curve inspiration. It's a St. Louis bucket list moment.
"The arch symbolized the gateway to the West, the national expansion, and whatnot."

Eero Saarinen
You can go to the top of the arch and see the city, sharp and in-focus, from a tiny slit of a window. Tickets for the tram ride sell out quickly so you'll want to reserve them at least a week in advance. And note that the America The Beautiful Pass does not cover the tram ride (it's a separate fee).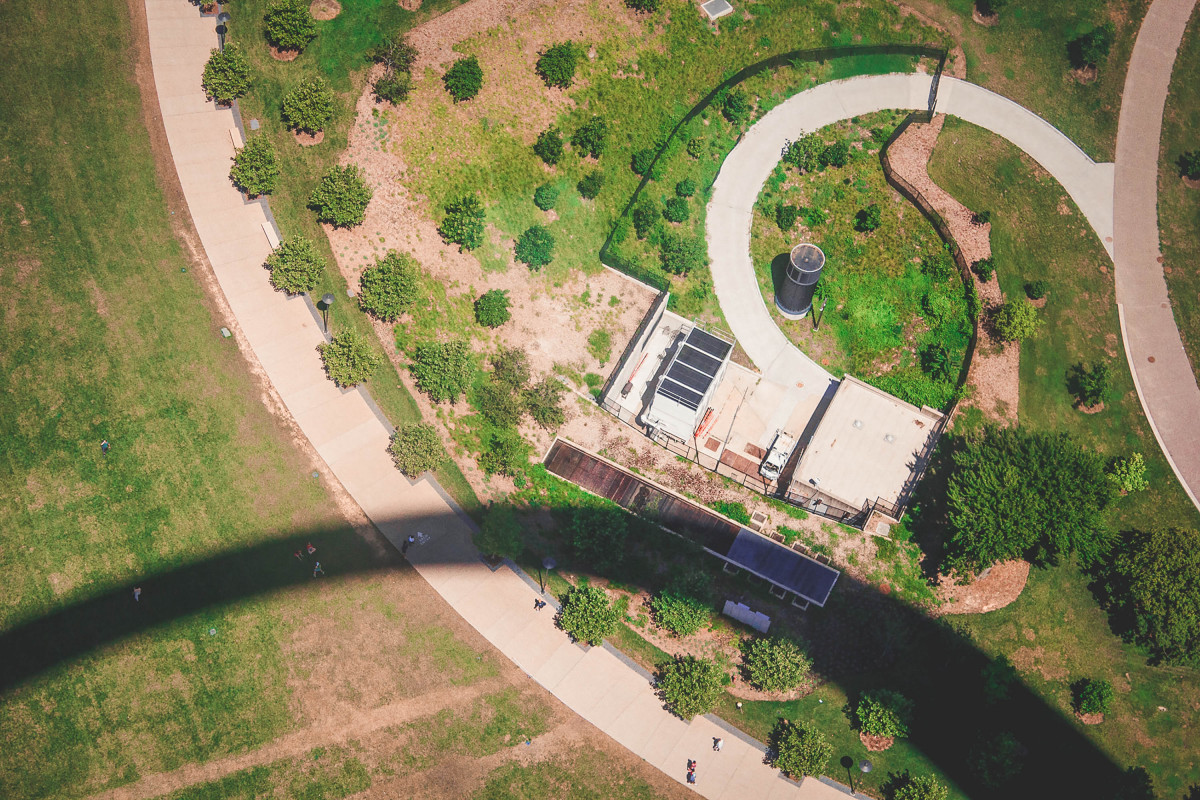 Museum At The Arch
The Museum At The Arch is best seen at one of two times: right before your tram ride to the top or right after. It's a modern reimagining of Gateway Park's former Museum Of Westward Expansion.
You'll learn about the life of early pioneers and Lewis and Clark's expedition. You'll also learn about the expansion's impact on indigenous people and women. It's an interesting museum, full of different perspectives and historical nuances.
Old Courthouse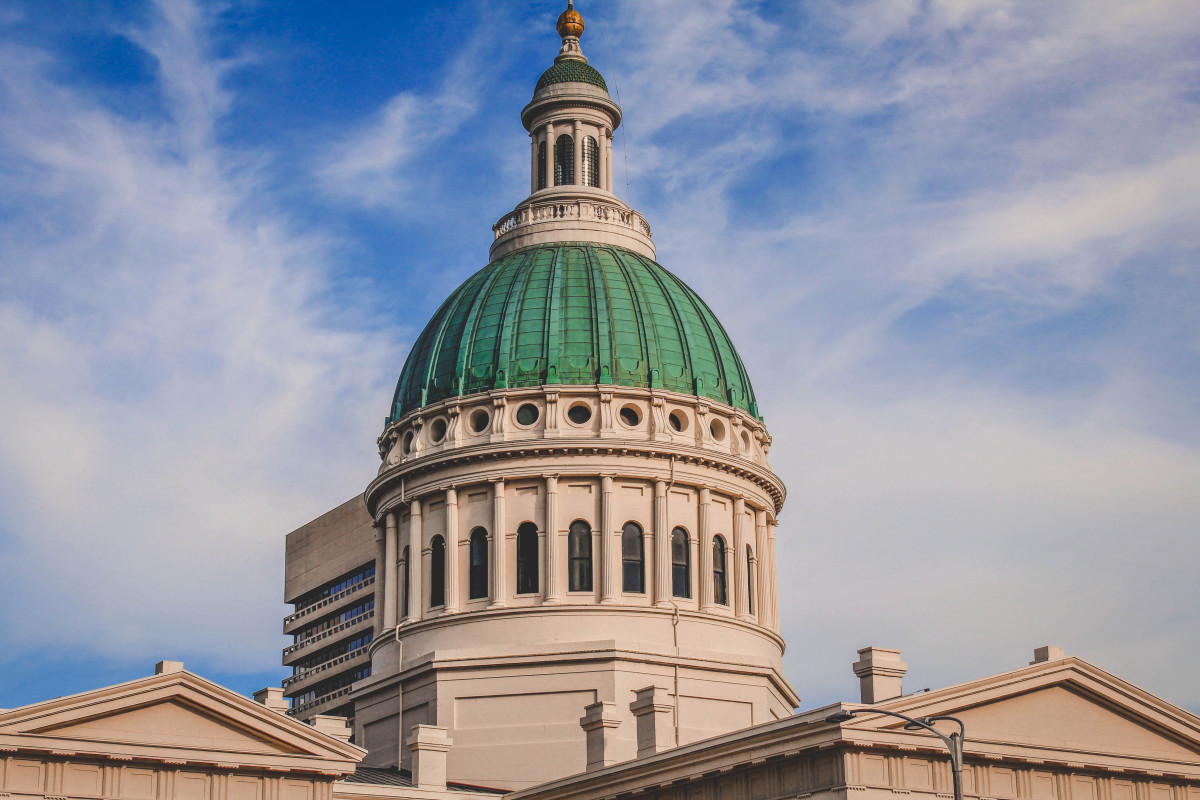 The Old Courthouse is where Virginia Louisa Minor, a suffragist, argued for women's voting rights (and lost). The Old Courthouse is where over 300 African-Americans filed suits in hopes for freedom (including Dred and Harriet Scott).
I remember learning about the Dred Scott v. Sanford case in school. It's a landmark case dating back to the 19th century, and the ruling at the time (that Dred Scott was not a citizen but rather property. Hence, having lived in a free state did not mean he was free) had a ripple effect into the Civil War.
A huge part of the Old Courthouse Museum is dedicated to the Scotts' fight for freedom (unlike what's in textbooks, the exhibits also dip into Harriet Scott's case). It's about the Scotts' legacy and impact and search for justice.
Citygarden Sculpture Park
Just a short walk away from the Old Courthouse is Citygarden Sculpture Park. Like a lot of the top things to do in St. Louis, Citygarden is free to visit. It's a wildly creative open space with paved paths that snake past 24 sculptures.
My favorite piece? Eros Bendato, a shocking-to-see snapped off-head with hollow eyes and a bandage-wrapped nose. The head is of Eros, the Greek god of love and lust, and behind the work is Igor Mitoraj, a Polish artist known for his deeply disturbing works. Mitoraj's sculptures aren't romanticizations. They're unsparingly discombobulated. They're the kind of pieces that force you to remember how you felt seeing them – discomfort, unease, distress.
While Eros Bendato might put you on edge, not every bust in Citygarden is meant to. You'll find a Pinocchio statue with his nose up to the sky and his arms spread out wide. You'll spot a big suit sculpture painted in soft, bubblegum pink. You'll catch a glimpse of lounging rabbits, who look like they ate a bit too much cake from Alice In Wonderland.
Citygarden makes you feel like you've stepped into a whimsical, real-life fairytale.
Ballpark Village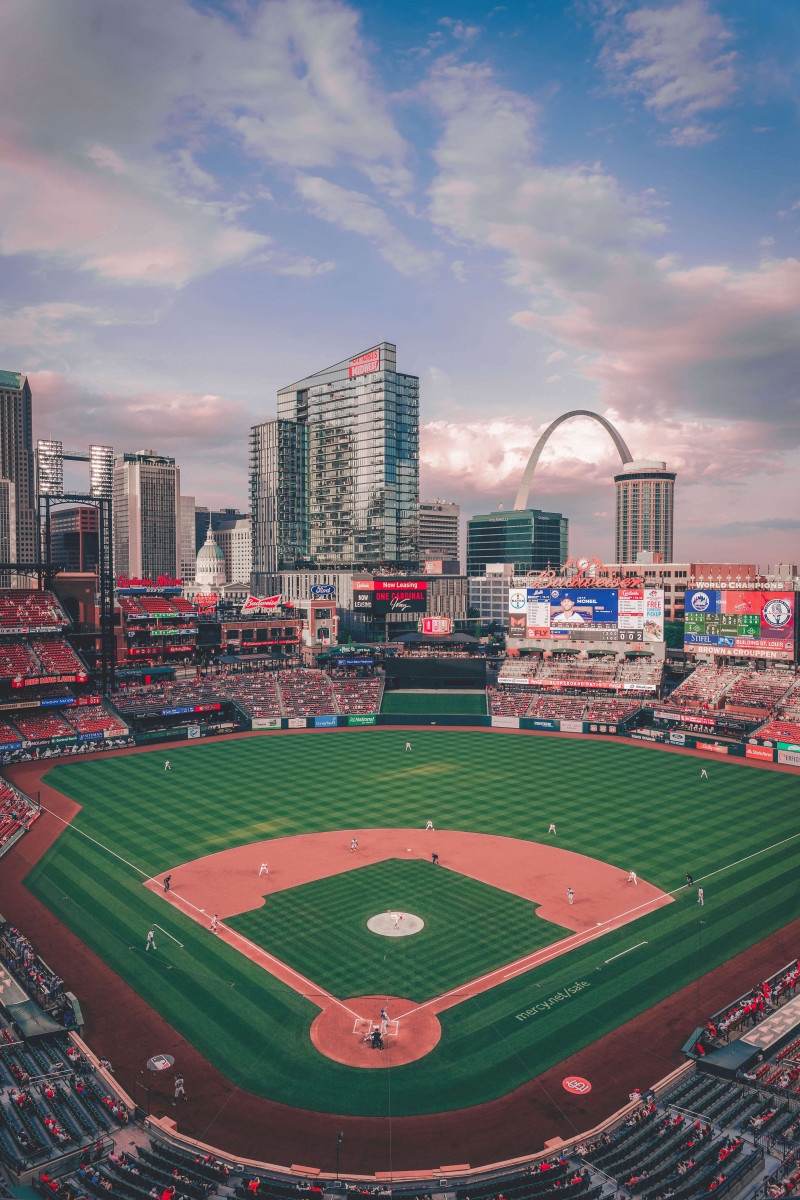 If there's anything St. Louis is known for, it's baseball. So it comes as no surprise that Ballpark Village, a mixed-use development, explores the intersectionality of baseball and entertainment. This is a sports-anchored complex. The venues are sleek and modern. There are baseball-themed gastropubs and bars. There's even a full-fledged museum (St. Louis Cardinals Hall Of Fame).
Busch Stadium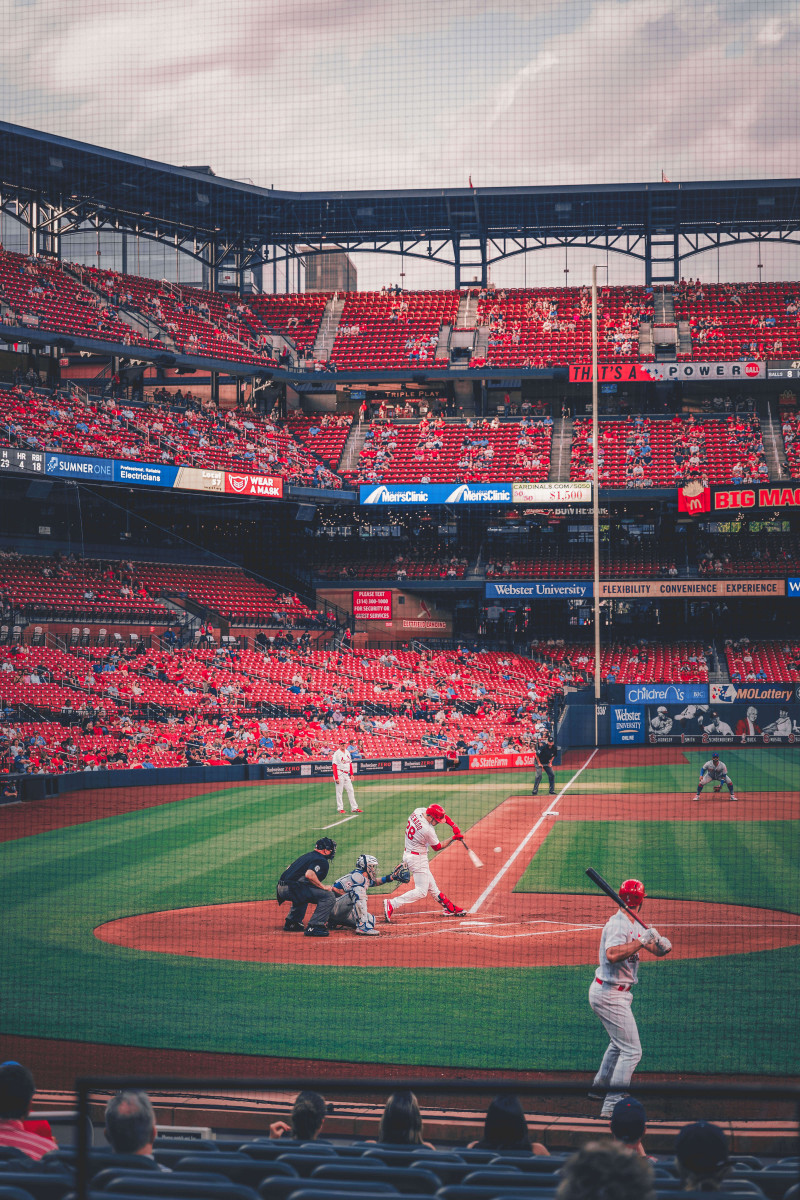 And if this is your first foray into baseball, Busch Stadium, adjacent to Ballpark Village, is a good place to start. There are over 40000 seats that, when filled up, craft a larger than life atmosphere. The games held at Busch Stadium are fun and spirited. The crowds are friendly and energetic.
Busch is an open-air stadium so you can see bits of the St. Louis skyline too. And the stadium is designed such that there's not a bad seat in the house (which is always a win).
Warning: concessions are outrageously expensive here. One slice of plain cheese pizza can set you back over $7.00. If you do find yourself craving something off the menu, go for the loaded nachos (skip the sour cream. you can thank me later).
Economy Museum
Situated inside the Federal Reserve Bank of St. Louis, the Economy Museum dives into the bare basics of the U.S. Economy and how free markets work. The exhibits are geared towards a young audience and answer "what is" questions. The Economy Museum defines words like interest rates, scarcity, and credit. If you have kids, it's a nice place to duck into on a cold, wet day.
You can currently take a virtual tour of The Economy Museum here.
Cathedral Basilica of Saint Louis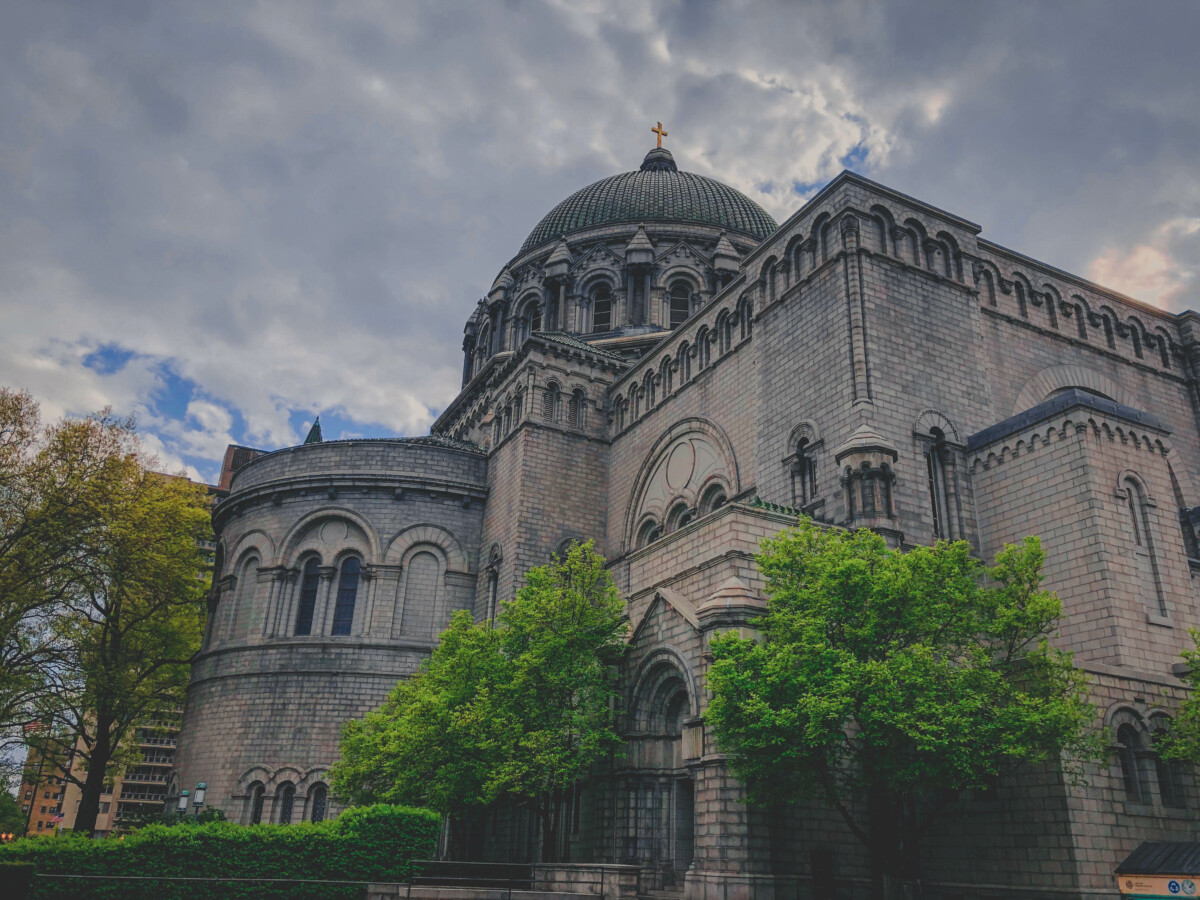 The interior of Saint Louis' Cathedral Basilica is dizzying. Yellow stripes the walls. Blue tendrils mask the empty space above arches. One underdome is apple red and to its sides are a kaleidoscope of Biblical stories. Every inch of this cathedral stirs in color. Only the floors are dull. Even then, light sneaks onto the pews, creeping in from little windows.
Crane your neck to take in every detail. The Cathedral Basilica of Saint Louis is overwhelming because it's impossible to see it all at once. You just have to trust in the beauty.
Delmar Loop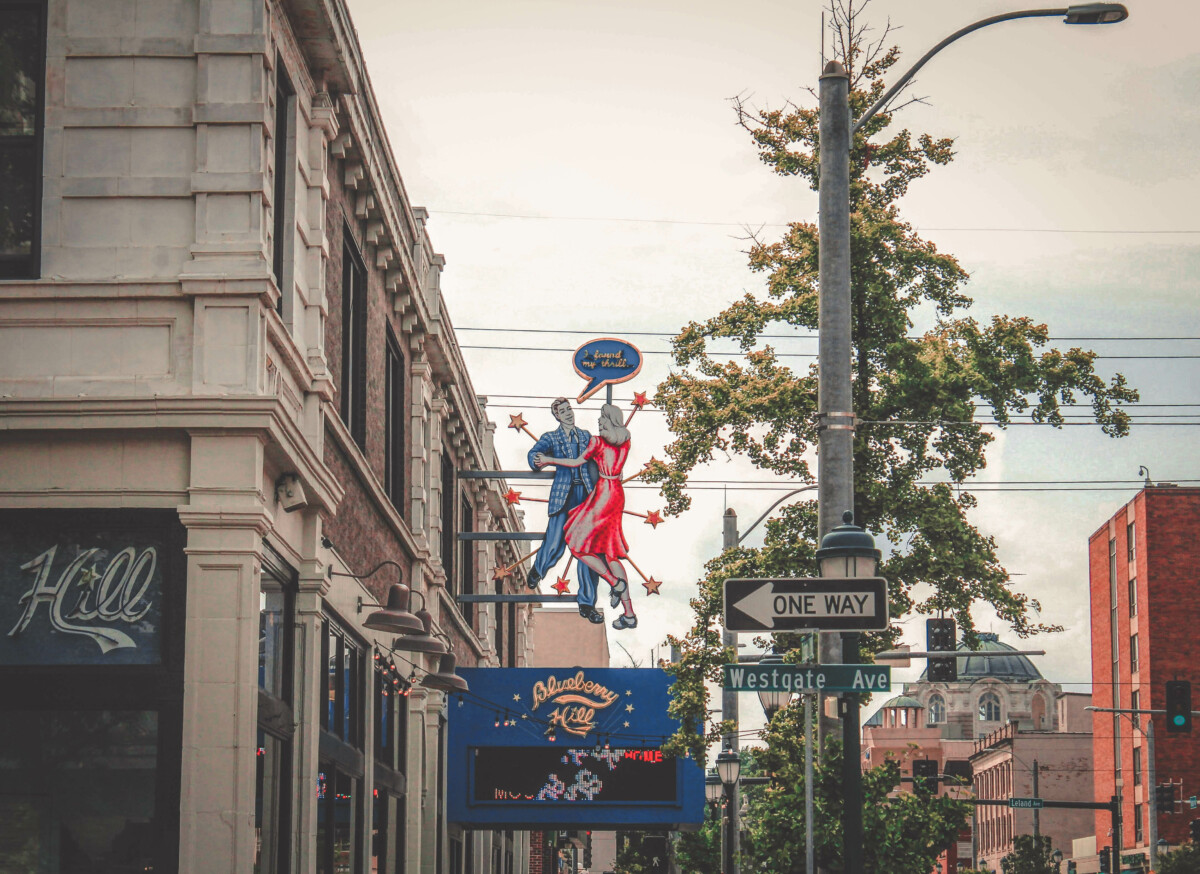 The start of our second day in St. Louis begins at Delmar Loop. Delmar Loop, fondly called The Loop, is a six blocks long huddle of specialty shops, restaurants, and art galleries. The Loop breathes the words "heart" and "soul" into a quiet morning stroll. It's one of the top streets in the United States and a must on any St. Louis bucket list.
You'll want to make your way down the sidewalk and take in all the sights, from the retro Blueberry Hill sign (an all-American restaurant serving down-to-earth grub, jukebox tunes, and a slice of live music) to the silvery orb topping The Moonrise (a funky astro-themed boutique hotel).
Fitz's Delmar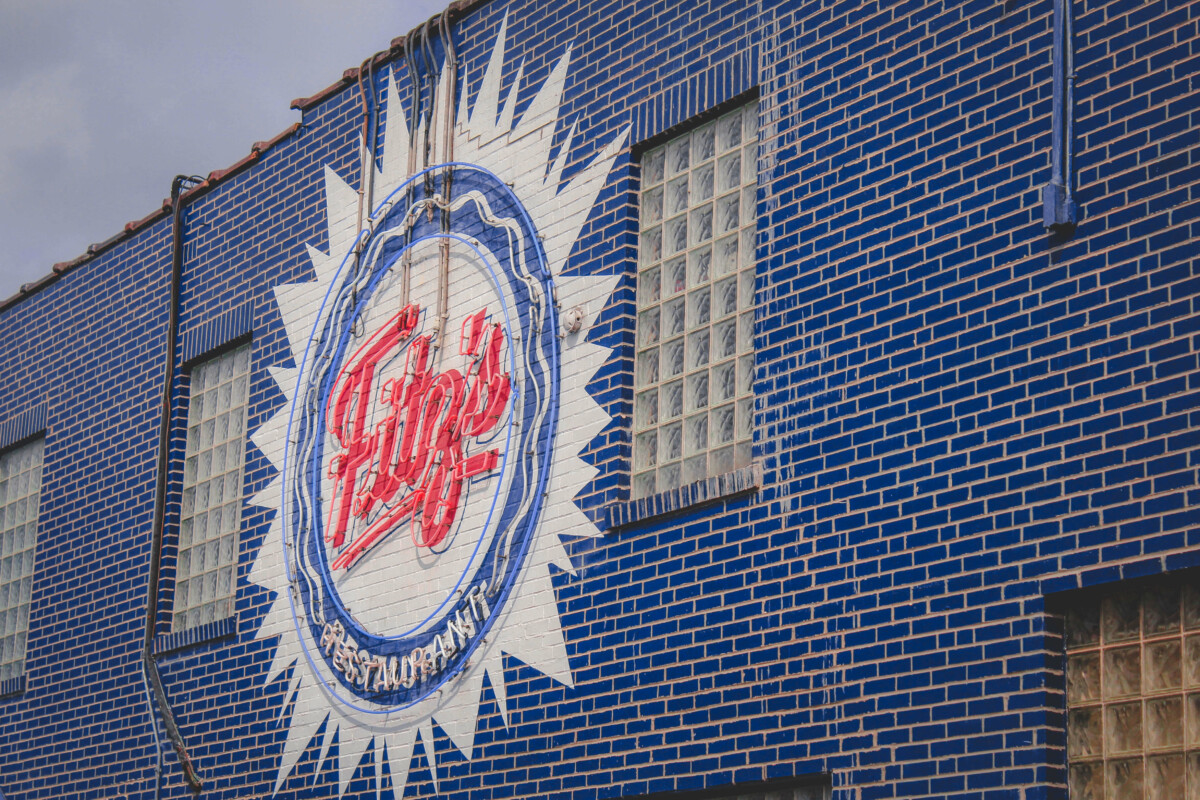 No visit to St. Louis is complete without a stop by Fitz's Restaurant, a soft drink microbrewery right on The Loop. Fitz pushes the boundaries of an old-fashioned malt shop and enters the realm of gourmet sodas. You'll find sweet flavors (Orange Pop, Ginger Ale, Strawberry) secured in vintage bottles.
If you're visiting in autumn, get the Pumpkin Pop, a seasonal special that's reminiscent of pumpkin pie. And if you're visiting in the summer, go for the Draft Root Beer in the form of a float. Fitz's root beer floats are messy eats (their glass mugs are dangerously overloaded with ice cream). You'll want to split this dessert between two (or three).
St. Louis Walk Of Fame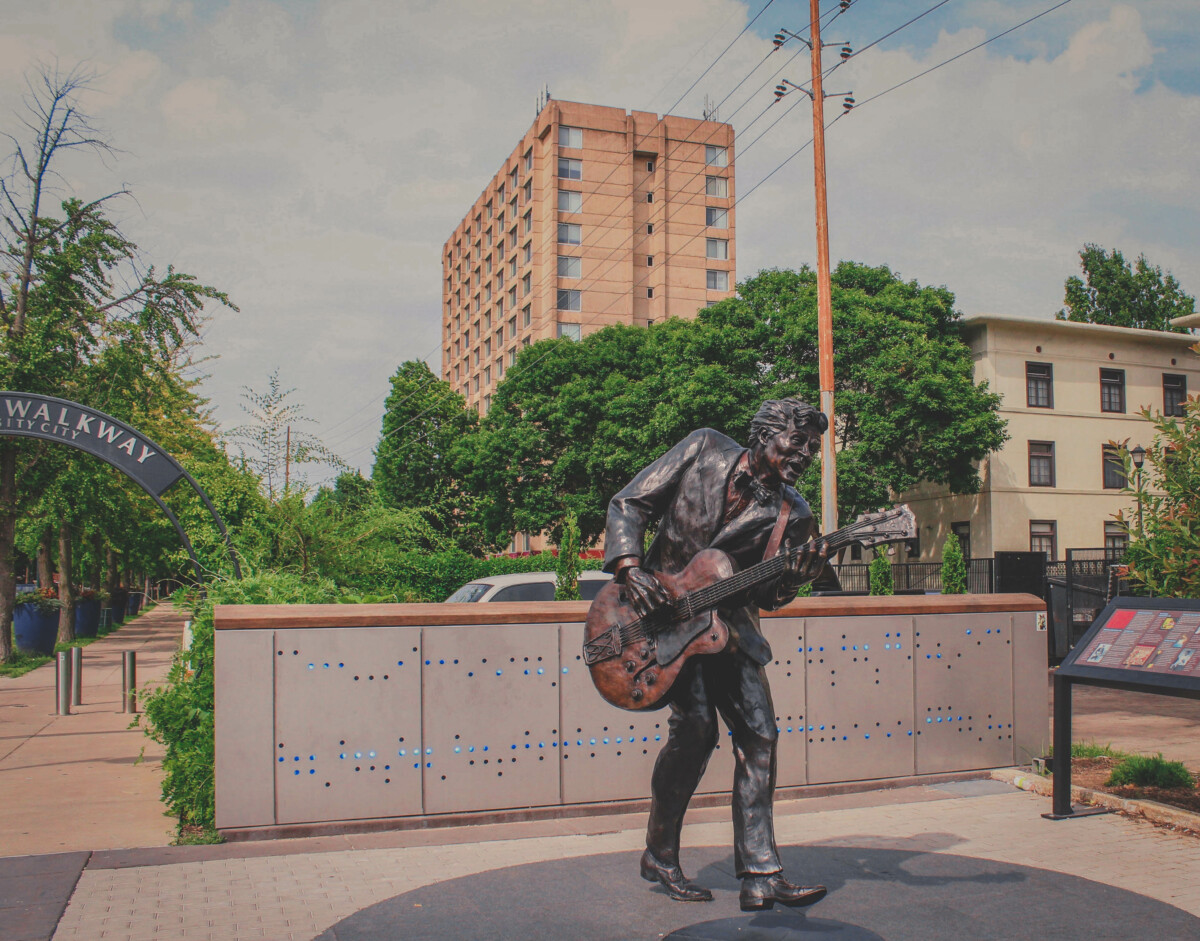 As you walk further into Delmar Loop, you'll notice the St. Louis Walk Of Fame, a Midwestern rendition of LA's iconic attraction. The St. Louis Walk Of Fame pays tribute to the artists, academics, and athletes of St. Louis. You'll find stars embedded for Maya Angelou, T.S. Eliot (I had no idea his grandfather founded Washington University), Tennessee Williams, and Kate Chopin.
Tivoli Theatre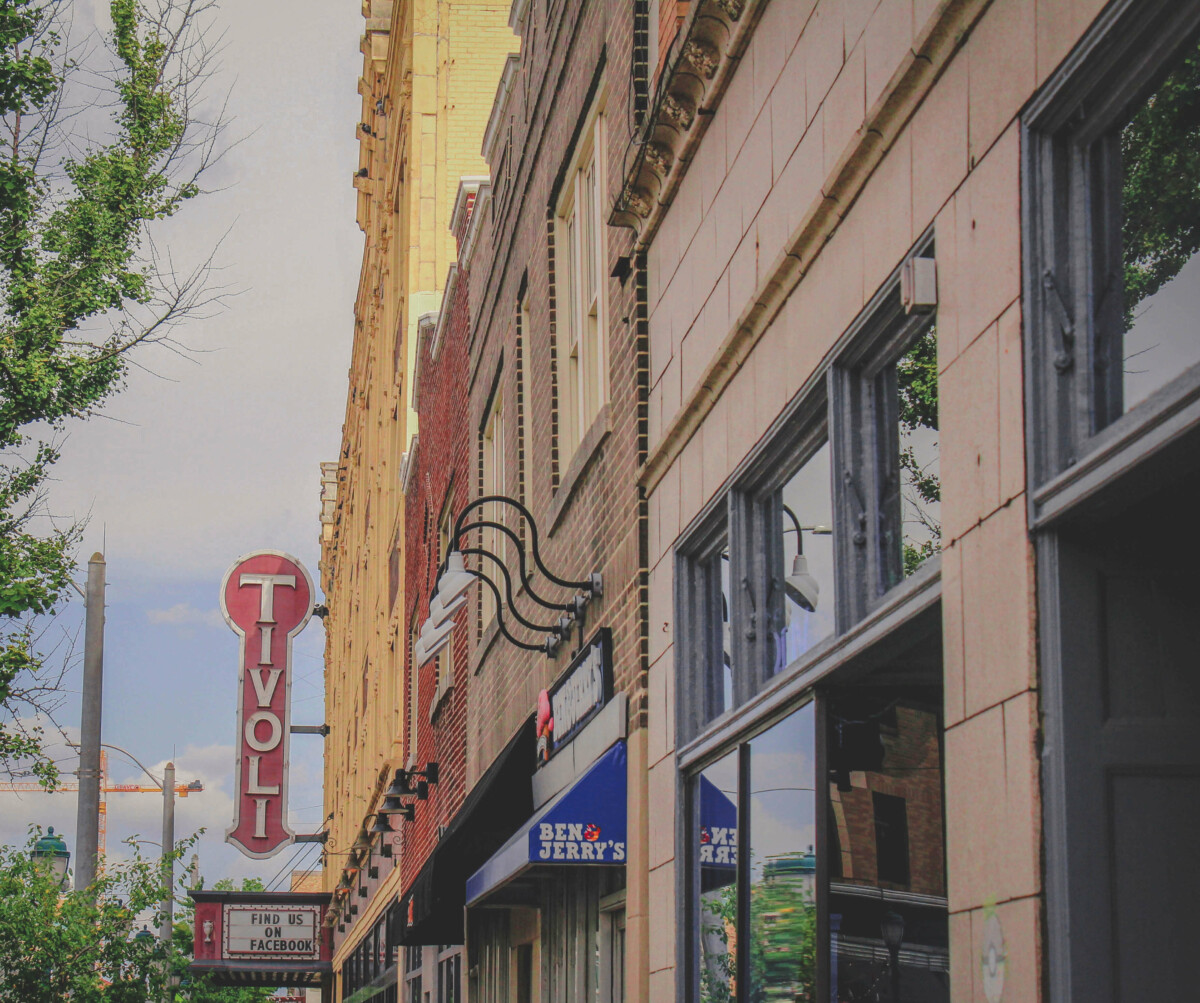 Tivoli is another long-standing Loop landmark, known for showcasing indie movies. Recently acquired by One Family Church, Tivoli has just started writing its next chapter. The new owner, Pastor Brent Roam, still has plans to show good movies (which I'm all for). And with St. Louis International Film Festival (SLIFF) still on schedule, it's clear that the direction Tivoli is headed in is tied to the charm of its past.
St. Louis Public Library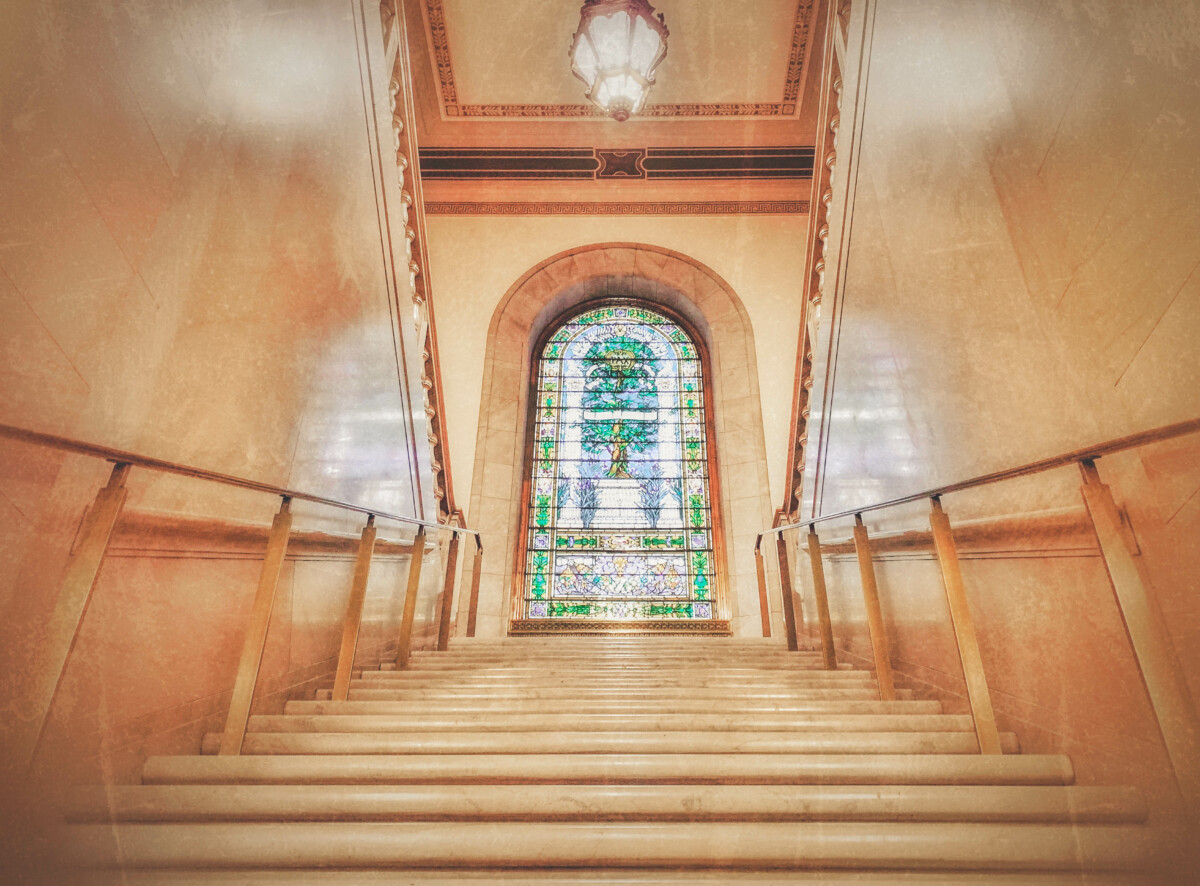 No Passport To Eden guide is complete without a mention of a bookstore or a library. So here it is: the St. Louis Public Library, a place I wish I knew about during my first trip to the Gateway To The West. The St. Louis Public Library is one of the prettiest libraries in the United States (I'm talking about the Central Branch in particular). The Great Hall, with its coffered ceiling, is remniscent of the Laurentian Medici Library in Florence. Go on a self-guided tour to soak in the architecture, the stained-glass murals, and of course, the books.
City Museum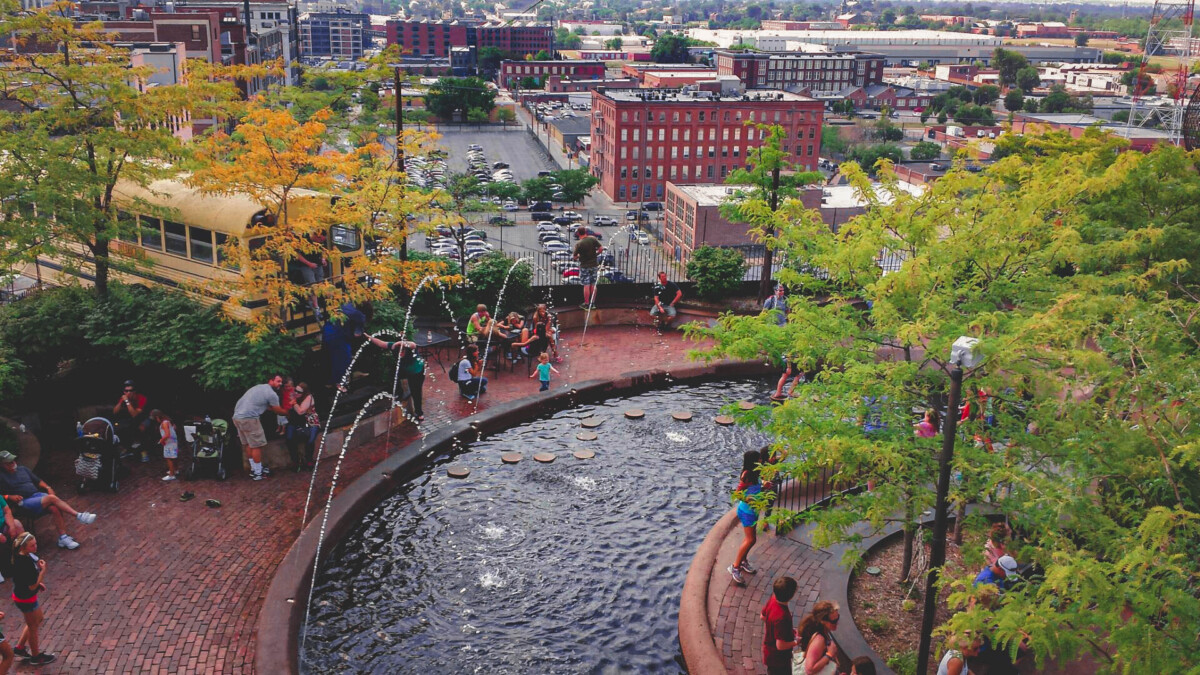 If I had to whittle down this post to the top ten things to do in St. Louis (luckily, I don't have to), City Museum would be on the shortlist. It's hard to describe this attraction in words. I'm tempted to call it an artsy, dystopian funhouse meets museum but that doesn't feel quite right. St. Louis' City Museum is wacky and whimsical and closes the gap between art installation and museum patron. Pack knee pads (if you don't have any, the museum also sells them). There's a lot of crawling involved. Adults will love being a kid again; kids will love being themselves.
Blues Museum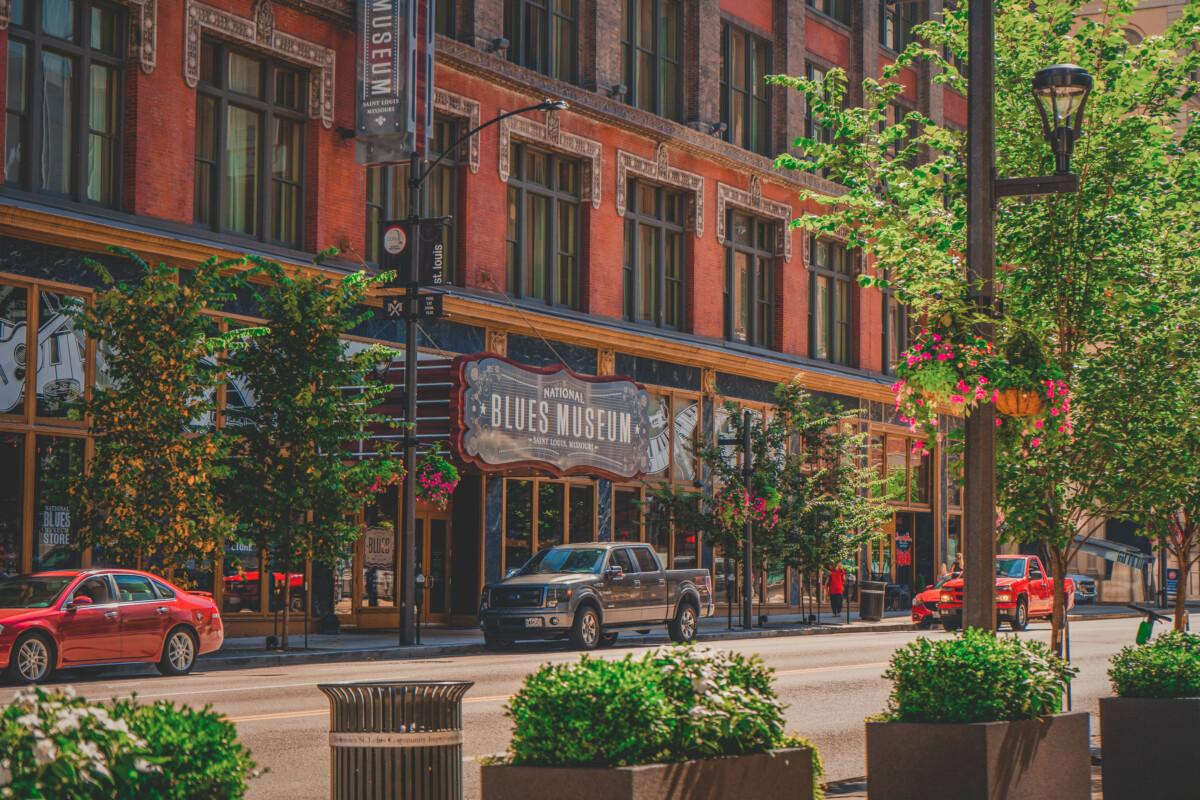 The first thing you'll notice as you walk along St. Louis Hall Of Fame is how many musicians' names are embedded into the concrete: Tina Turner, Miles Davis, Chuck Berry. Music and St. Louis are long-time friends. So unsurprisingly, the National Blues Museum is located right in town, on Washington Avenue.
The National Blues Museum hones in on the history and impact of Blues. It's an educational facility first-and-foremost. You'll find a few artifacts but posters are the National Blues Museum's medium of choice. I love the way information is laid out here. It's hard to get the text-to-visuals ratio right in a museum, and the National Blues Museum nails that balance. If you love Blues, go here. If you love museums, go here too.
Scott Joplin House
The perfect follow-up to the Blues Museum, Scott Joplin's House is a period-inspired commemoration of Scott Joplin. Joplin's works are quite personal to me. When my grade-school piano teacher introduced me to The Entertainer, I immediately fell in love with the free-flowing nature of the piece. If you've never heard it, listen to it here. It's a joy. The Entertainer is a huge reason why I'm a music lover today.
Go for the guided tour (they occur every hour, on the hour), a tribute to the King Of Ragtime. The tour ends with a player piano performance (which is definitely the highlight).
P.S. This museum is closed from November to January.
Missouri Botanical Garden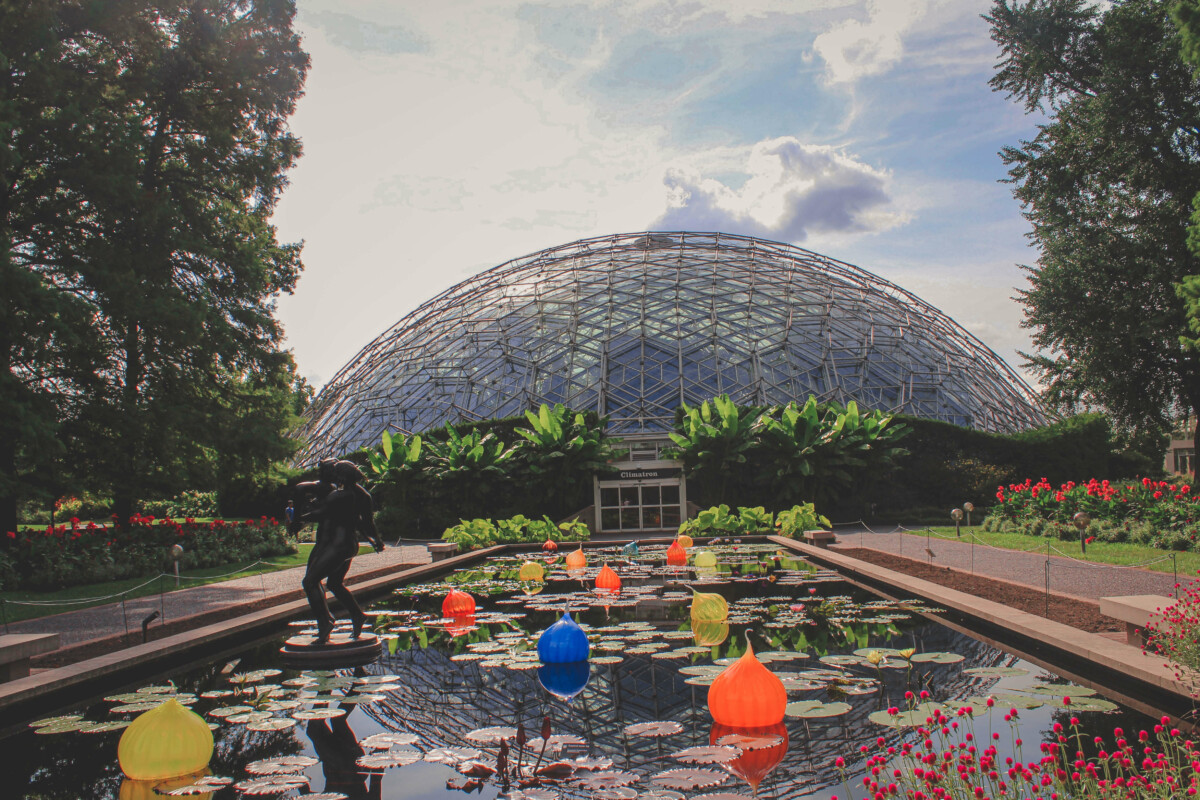 I've been aching to go back to the Missouri Botanical Garden ever since my first visit. I spent less than an hour here several years ago, running through the 79-acre lot at Sha'Carri Richardson speed, snapping photos left and right. It was far from enough time to take it all in.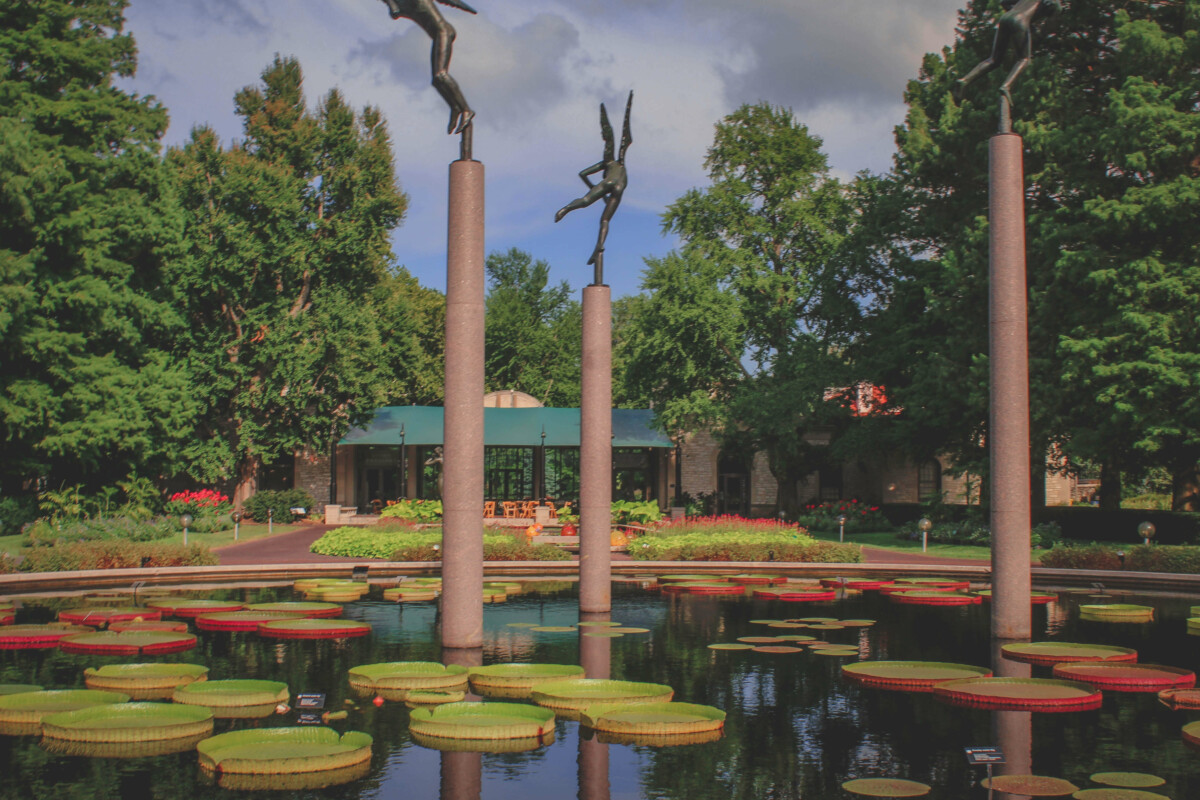 One of the most romantic places in St. Louis, the Missouri Botanical Garden is best absorbed at a slow pace. Plants from around the world perfume the paths. It's a lush and green taste of paradise. Block out at least three hours to catch a glimpse of it all: the English Woodland Garden, the Japanese Garden, the Climatron.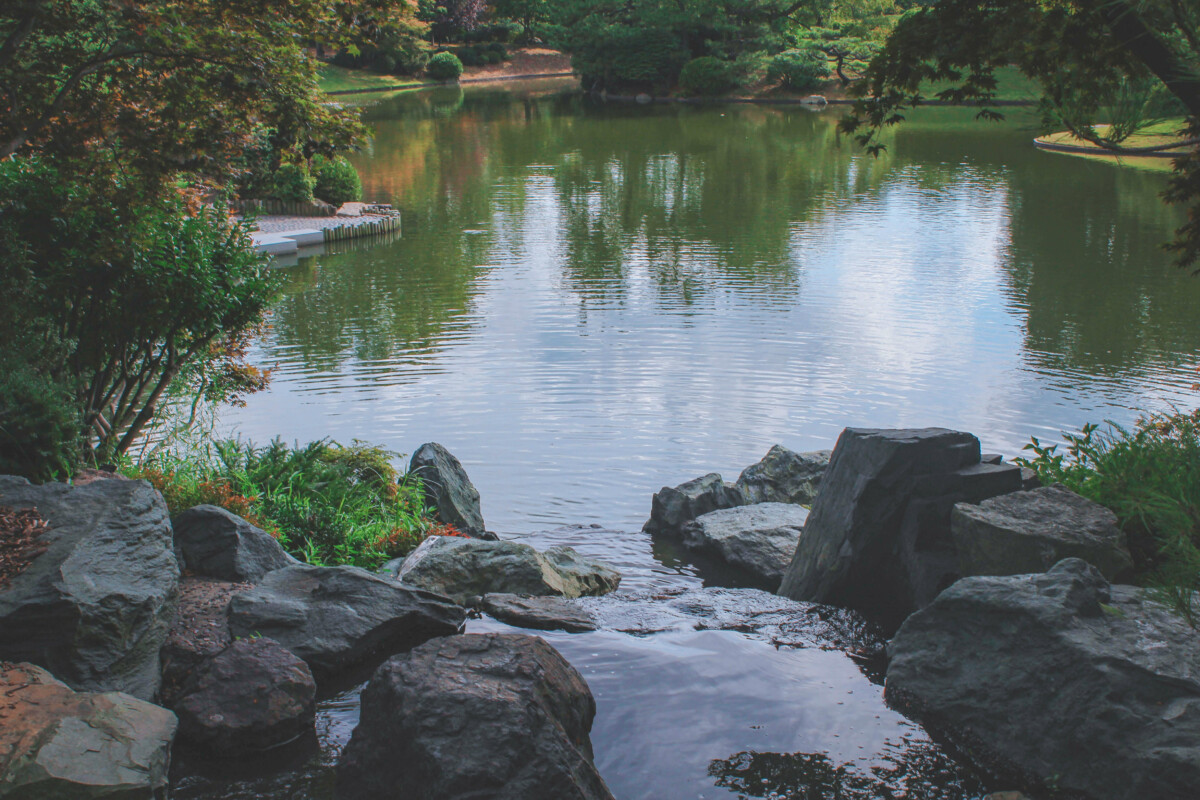 Forest Park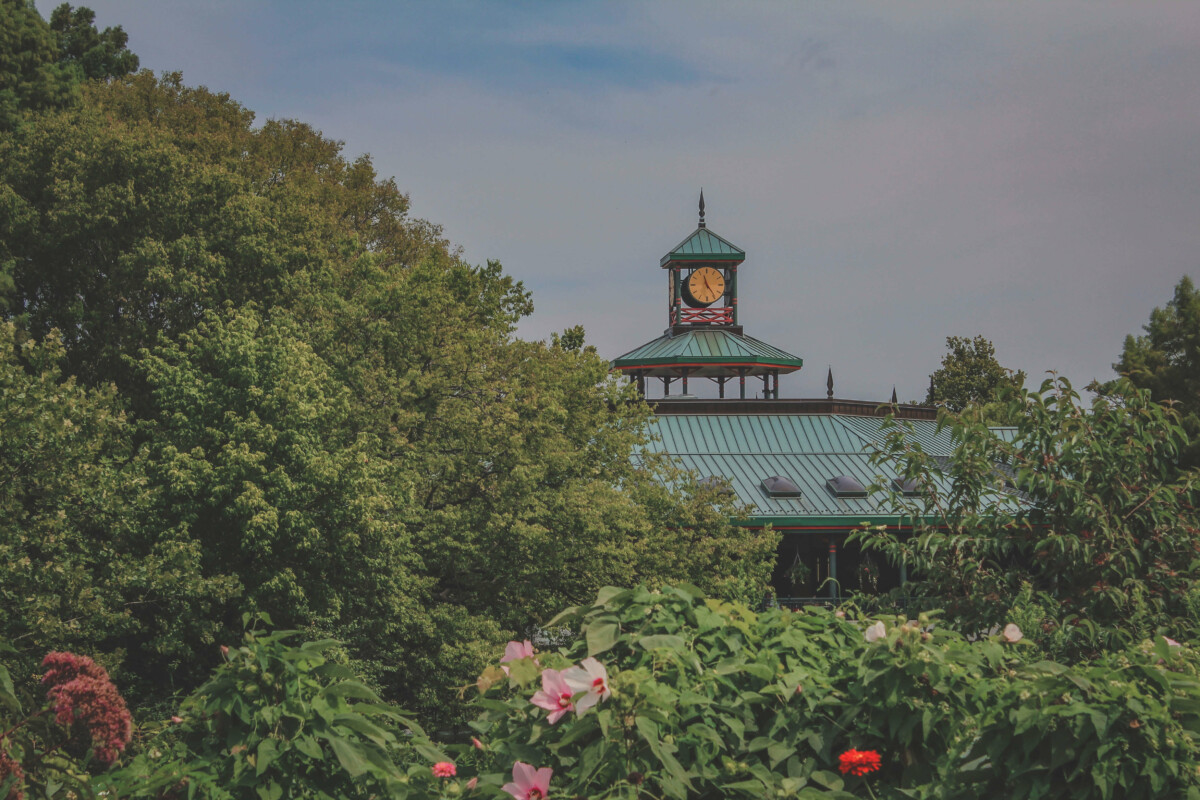 Most of the best free things to do in St. Louis lie in one place: Forest Park. Once you arrive at Forest Park, you'll forget you're in a city. You'll also be forgiven for thinking you're in a state park – it's that rich in trees and wildflowers and lakes (heck, there's even a waterfall).
Forest Park is our favorite place in Missouri. It's also our favorite urban park in the country (New Yorkers, don't hate me. Just come down to St. Louis and see for yourselves).
Forest Park is exactly what every urban park should be: a big, family-friendly expanse that lets you escape wholly and completely from city life.
World's Fair Pavilion
If you're spending a few days in Forest Park, start your walk (or catch a sunset) at The World's Fair Pavilion. It's an old attraction, built over a century ago with revenue from The World's Fair (hence the name). Kerth Fountain and a reflecting pool spread out below the pavilion, which sits atop Government Hill. And on the south side is an easy-to-miss turtle statue, the tiny cousin of the behemoth, concrete turtles resting at Turtle Playground (note for parents: Turtle Playground is on 6128 Tamm Ave).
Saint Louis Zoo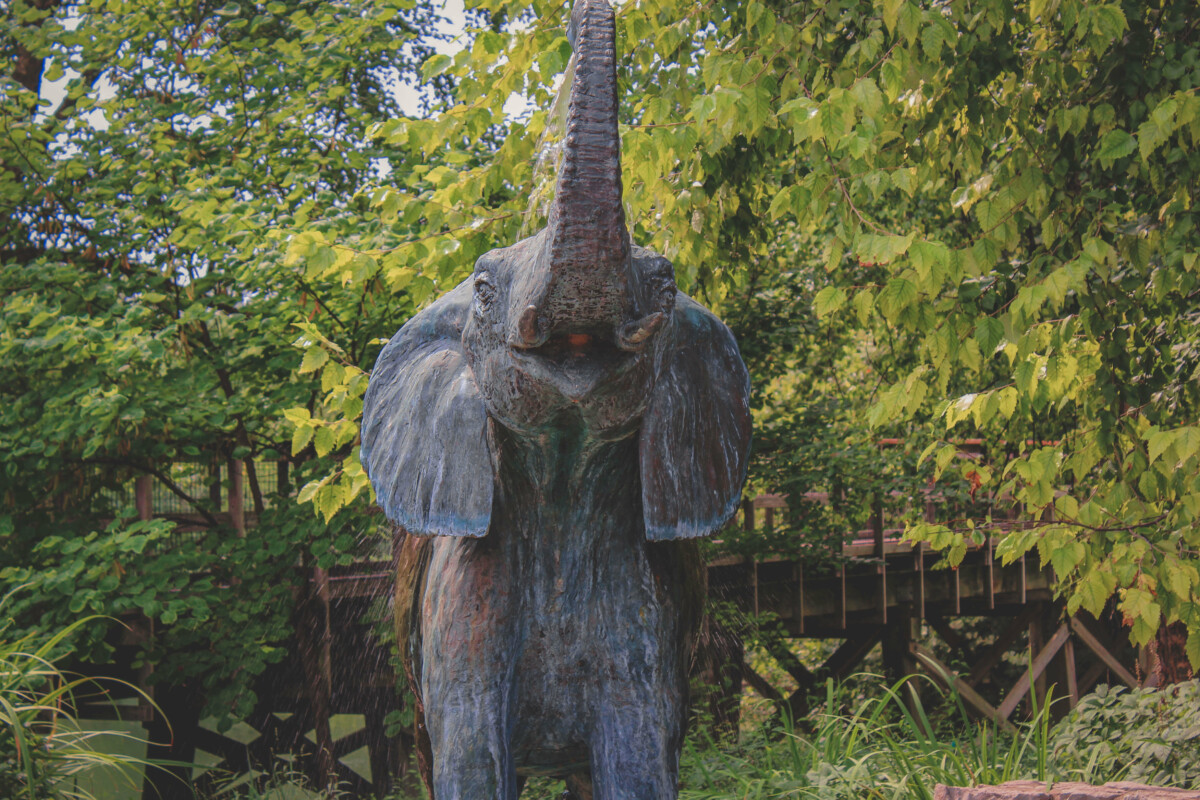 It's big. It's free to visit. It's within Forest Park. The Saint Louis Zoo is one of the best places to walk around in St. Louis. It's a 90-acre expanse that rolls through areas like River's Edge, Historic Hill, Red Rocks, and Discovery Corner. The architecture is impressive, the mission even more so: "to conserve animals and their habitats."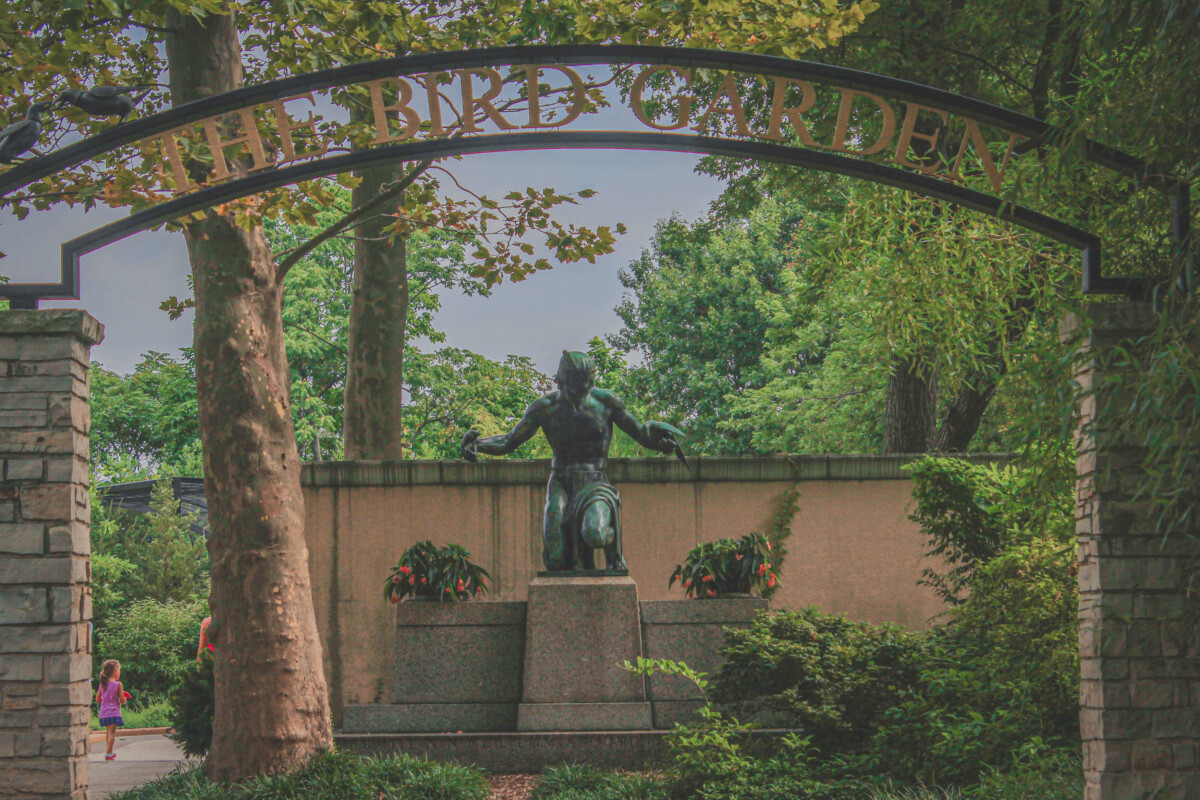 Accredited by the Association of Zoos and Aquariums (the standards that need to be met, whilst not perfect, are quite intensive – not a lot of zoos carry this title), the Saint Louis Zoo is animal welfare-focused. It hones in on education, protection, and rehabilitation while keeping the interest of preserving species at heart.
Saint Louis Art Museum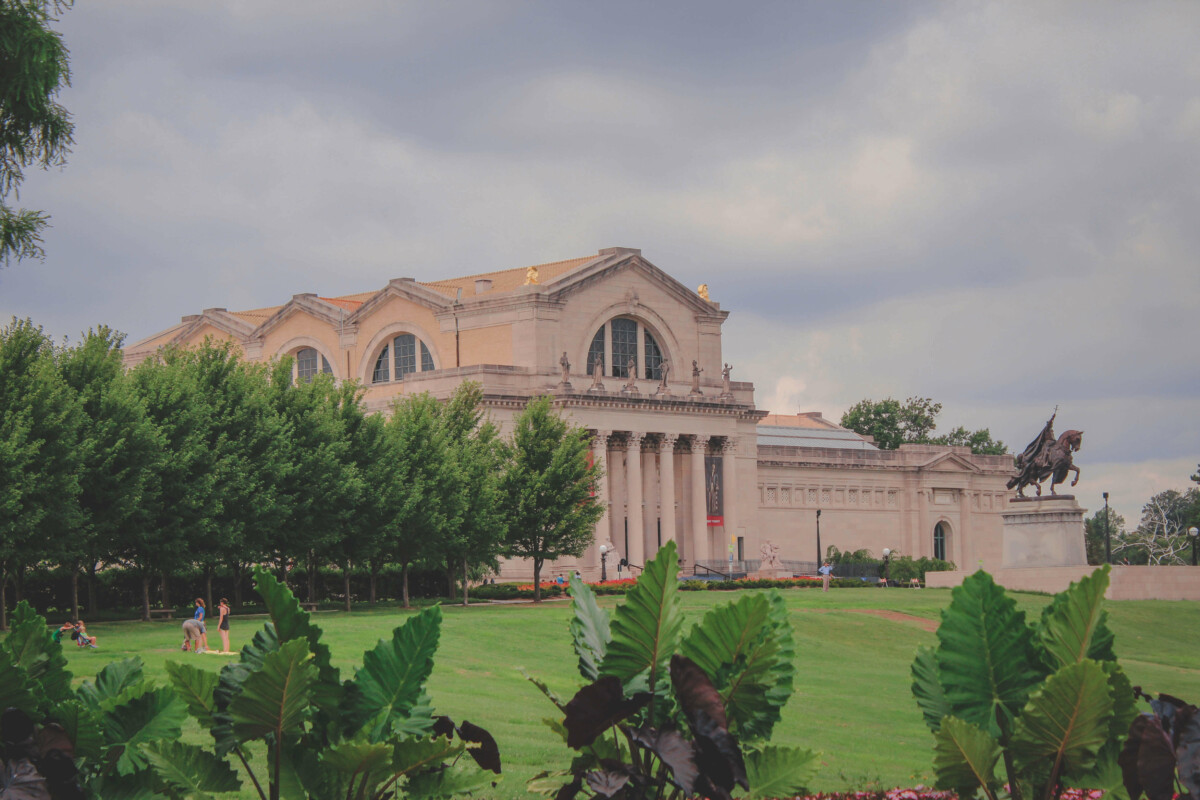 The Saint Louis Art Museum is a one-stop, cross-cultural, multi-level punch of eras. The curation is vast and impressive, spanning from a bearded bull's head to chicken-scratch (can you tell I'm not a connoisseur of abstract art?). You'll find works by big-hitters like Vincent Van Gogh and Ansel Adams and works by lesser-known artists like Albert Bierstadt (Olevano) and Joseph Rusling Meeker (The Land Of Evangeline).
Emerson Grand Basin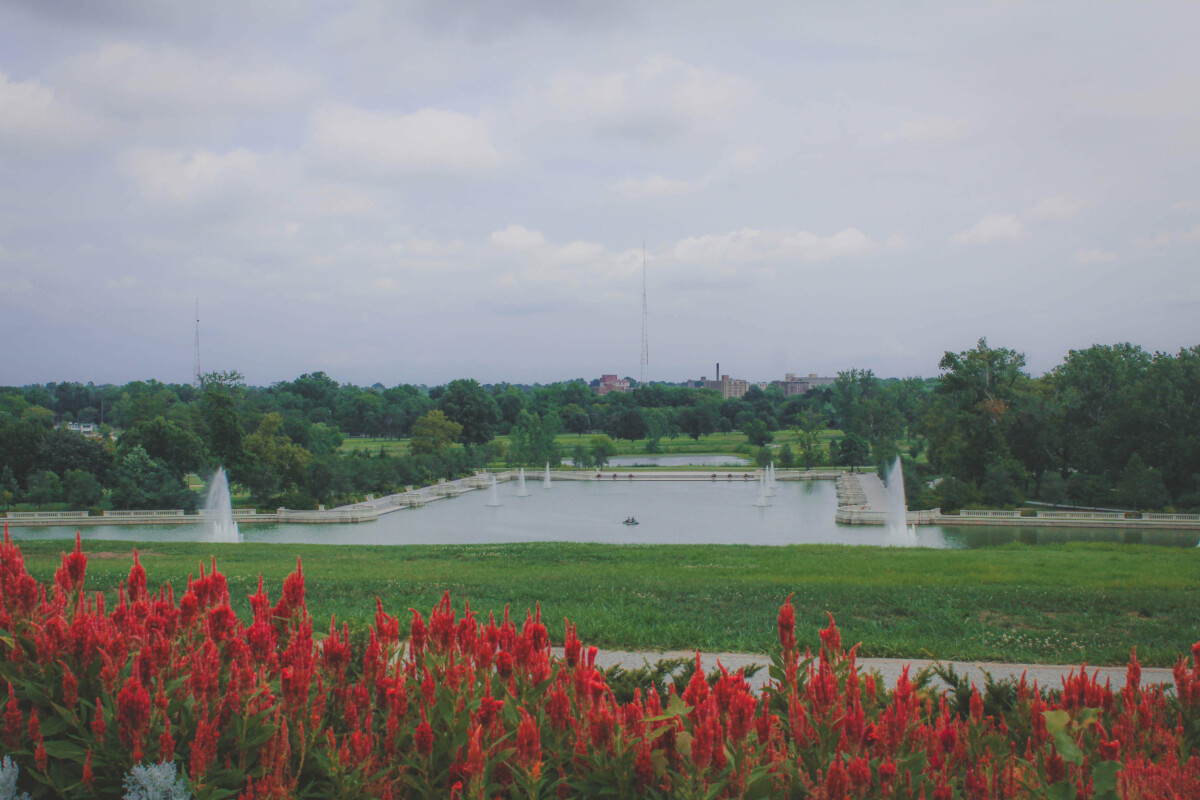 Sloping down from The St. Louis Art Museum is Art Hill, one of the best spots to lounge (on a good weather day) in Forest Park. Bring a small picnic blanket and a good book (we have tons of book recommendations right here on the blog) and just enjoy the ambiance – birds chirping, kids laughing, leaves rustling, cars humming.
Art Hill overlooks Emerson Grand Basin, a restored waterbody bordered by eight lit-at-night fountains. You can walk around the basin (it takes roughly an hour to do so) or explore the waterways via boat. To grab one, head to The Boathouse, which, at first glance, looks like a restaurant (and it is that too. The Boathouse's food is decent, the outdoor views spectacular). Ask for a two-hour rental (it's $22 for the first hour and $15 for the second).
Missouri History Museum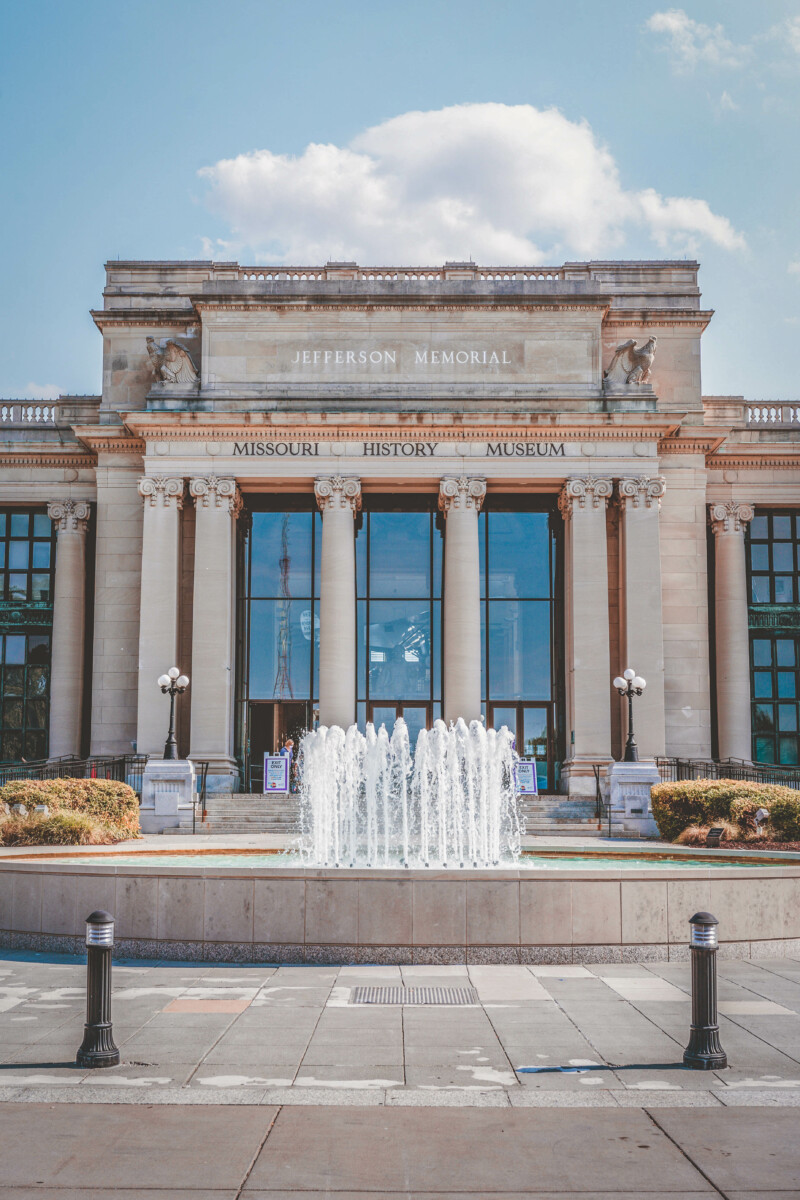 Over a century old, the Missouri History Museum drips the evolution of St. Louis. The exhibits slowly assemble the city's current shape through jigsaw pieces of music, literature, and athletics. The best part? Thursday Nights At The Museum, a dash-into-after-work function (held between 5:30 to 8:00 PM) featuring a rotating selection of headliners: professors, authors, historians. The event is more up the alley of Margo Leadbetter than Barbara Good, but I still highly recommend it (and if you've not seen Good Neighbors, you need to watch this show. I'll link the series here)!
Cabanne House
Situated near Forest Park's Union Station entrance is Cabanne House, a Second-Empire style home in Missouri. Second-Empire-style architecture isn't uncommon in the Midwest, but Cabanne House's design is still special. It's eclectic and complicated and looks delightfully macabre, like something you'd see from the Addams Family or Munsters. You can rent the house on weekends or view it from outside (we're going with the latter option).
Pagoda Circle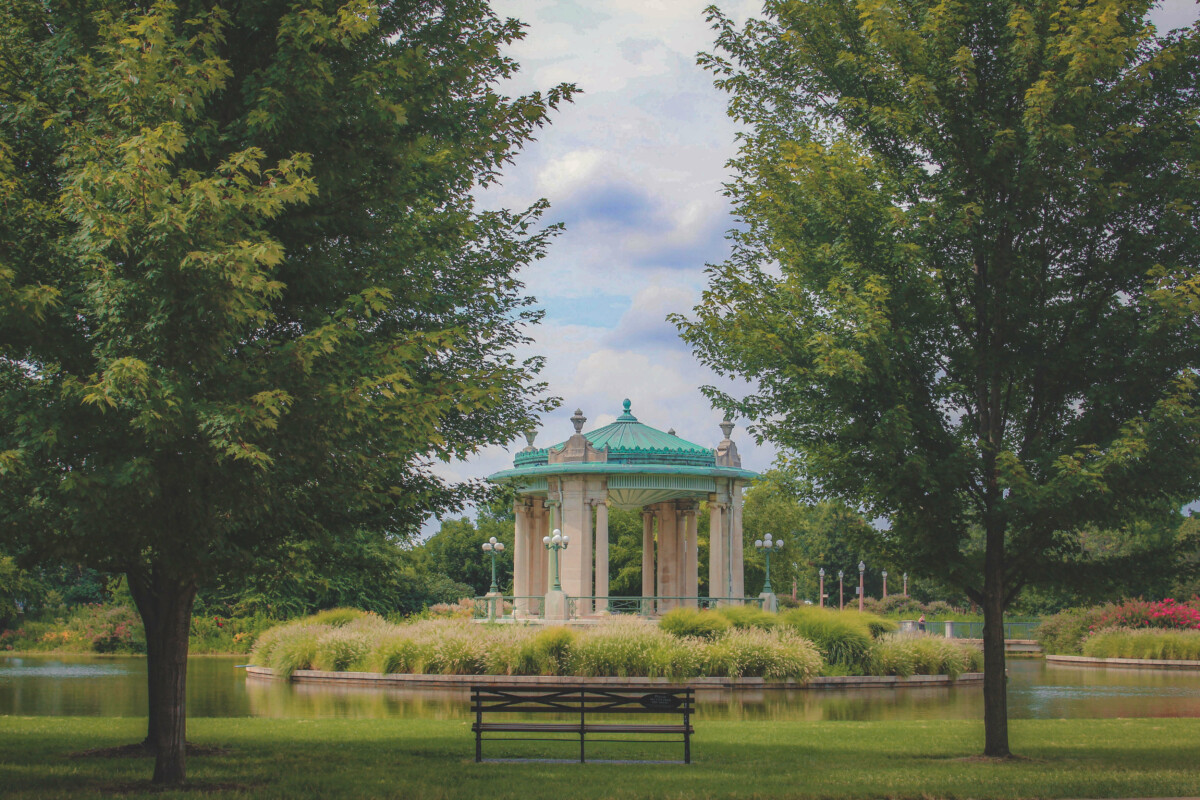 Pagoda Circle is hands-down the best place to take a photo in St. Louis. It's scenic and pretty and resembles an oversaturated print picture that's completely (and slightly unbelievably) real. The centerpiece is Frank Nathan Bandstand, whose aqua roof gently adds new blue hues to the moat below. Frank Nathan Bandstand's top is oxidized copper, so the cool-toned color above is just vibrant as NYC's Statue of Liberty. You'll see tall trees, heavy with leaves, frame the gazebo. You'll see scenic, Better Home & Gardens worthy floral arrangements, done up by the Flora Conservancy of Forest Park, ring a white marble platform. Take a photo (or twenty, in my case) then head on over to The Muny.
The Muny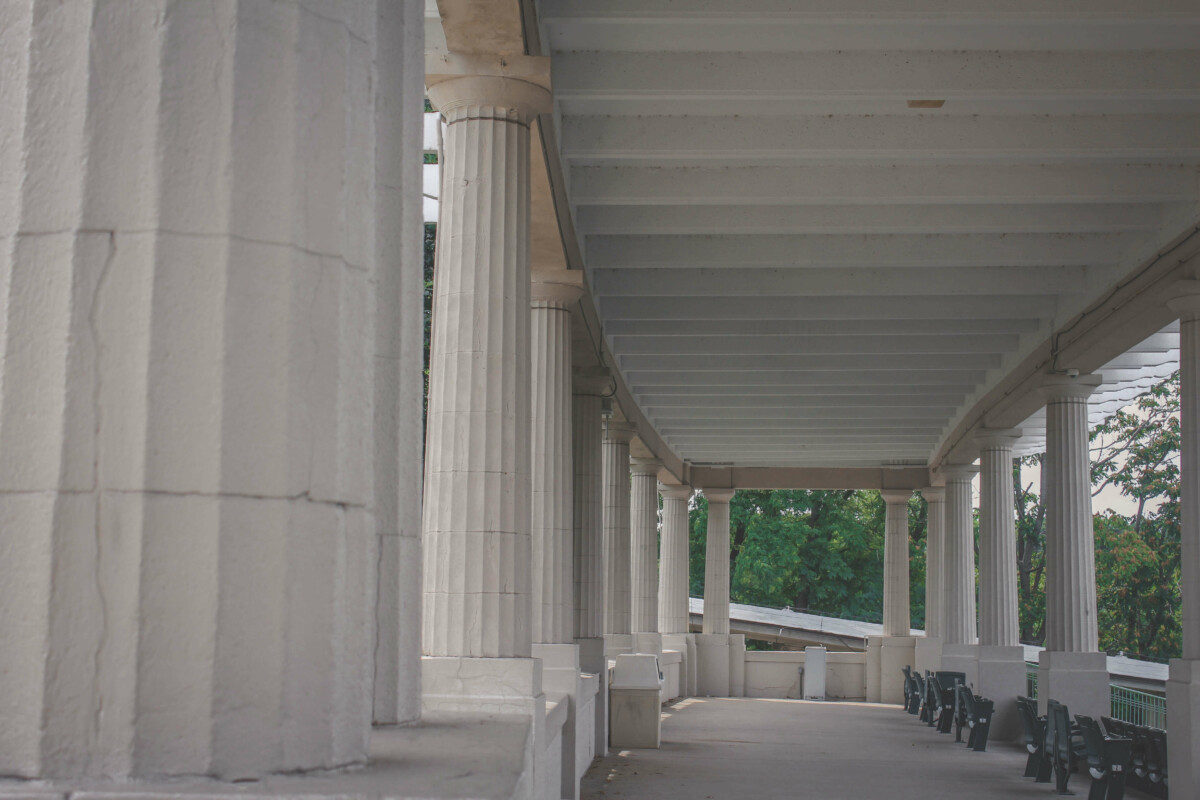 If you're looking for the top things to do in St. Louis, know that catching a show at The Muny is pure magic. The Muny is the go-to theatre in St. Louis. It's a place where you'll find popular Broadway performances running off-Broadway. Here's the reason why I love it: free seats. When I first heard about free seats at The Muny, I was sticker-shocked (in a good way). I mean, I love theater performances with all my heart-and-soul but I'm not the kind of person who can afford to go to professional productions. The Muny completely changes that perspective. Their take? Theatre is for everybody.
Free seats are done on a first-come, first-served basis. You can't reserve them online. You have to actually show up. There are over 1400 free seats at The Muny and they take up the last nine rows of the theater. You'll be in the far back but don't worry, the acoustics are still great and a good pair of opera glasses (these are the ones I like, though I wouldn't recommend buying opera glasses just for a trip to The Muny because then, what's the point of a free ticket?) will help you see it all. Gates open at 7:00 PM. You need to get there by 5:30 PM (especially, if the weather is nice). Here's the thing: people save seats for their friends and family members so don't be fooled by the number of people in line. There's nothing you can do about it. That's just part of the game. Just grab a book (our current recommendation? The Seven Husbands Of Evelyn Hugo) and several flasks of water and patiently wait.
James S. McDonnell Planetarium
Much like the Economy Museum, the St. Louis Science Center is geared towards kids. If you're searching for things to do in St. Louis with preschool and younger elementary school-age children, this is the place to go. The St. Louis Science Center is a hands-on museum. It's engaging and interactive.
And if you don't have kids, there's still one good reason to visit: James S. McDonnell Planetarium, a hyperboloid-shaped building that looks like it's been plucked right out of a Calculus textbook. Inside, the star projector (a funky ball-shaped device) is all the buzz.
Flegel Falls
Remember what I said about a waterfall in Forest Park? This is it – Flegel Falls. On a map, you might see Flegel Falls listed as "The Cascades" (both are the same place). It's located on Lagoon Drive, just a ten-minute walk from St. Louis Art Museum. Flegel Falls is a 75-foot gem within Forest Park (and honestly, it's details like this that make me fall harder for this urban getaway). You'll see a stream gently bending against gray slabs. You'll hear the sounds of water get louder and louder as you draw closer and closer. It's magical.
And if you're looking for a proposal spot, this is a good place (*hint, hint*).
Jewel Box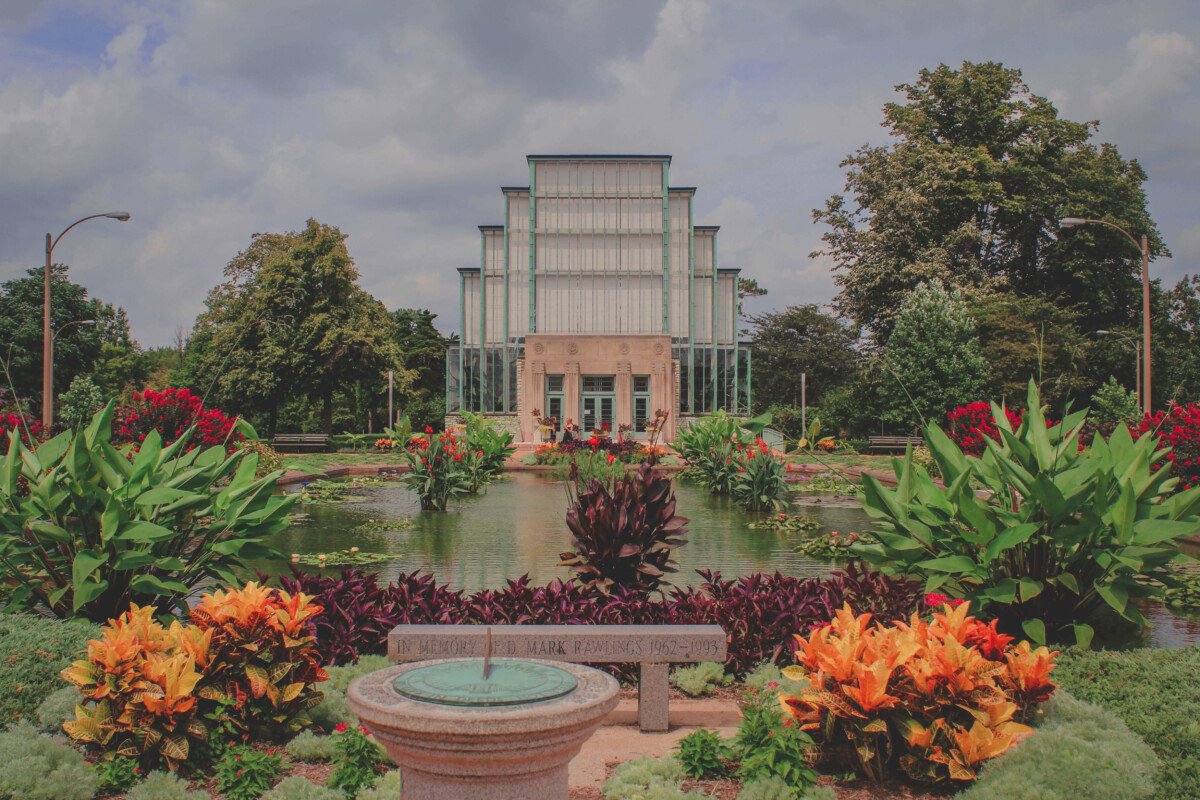 Another location sprinkled in Forest Park Flora Conservancy's pixie dust is the Jewel Box, one of the most beautiful attractions in St. Louis.
Classic Art Deco style. Cantilevered glass that's glossy and vibrant. Picture-perfect outdoor arrangments. The Jewel Box is stunning from all angles. As I stop by to snap a picture, I feel like I'm standing in a rom-com movie set. How is possible for something to look this beautiful?
You can enter the greenhouse for $1 per person (bring cash). It's flooded with light, sparse in flowers, heightened by spindly palms, and lined with green. Whilst the interior of the Jewel Box takes no more than ten minutes to see, it's still worth visiting (think of it as a quick once-and-done stop to duck into in the heat).
The Griot Museum
Founded in the late 90s, the Griot ("Gree-Oh") Museum is dedicated to Black history. The museum shares stories of Black people through life-size wax figures. Figures include Harriet Scott, Madame C.J. Walker, and Josephine Baker. Many of the figures are of St. Louis locals: Macler Shepard, Sherman George, Percy Green.
Each of the wax statues is accompanied by a series of placards, heavy in text. If you love reading about history, you'll learn a lot.
P.S. You'll need to reserve tickets online in advance.
Brewery Tour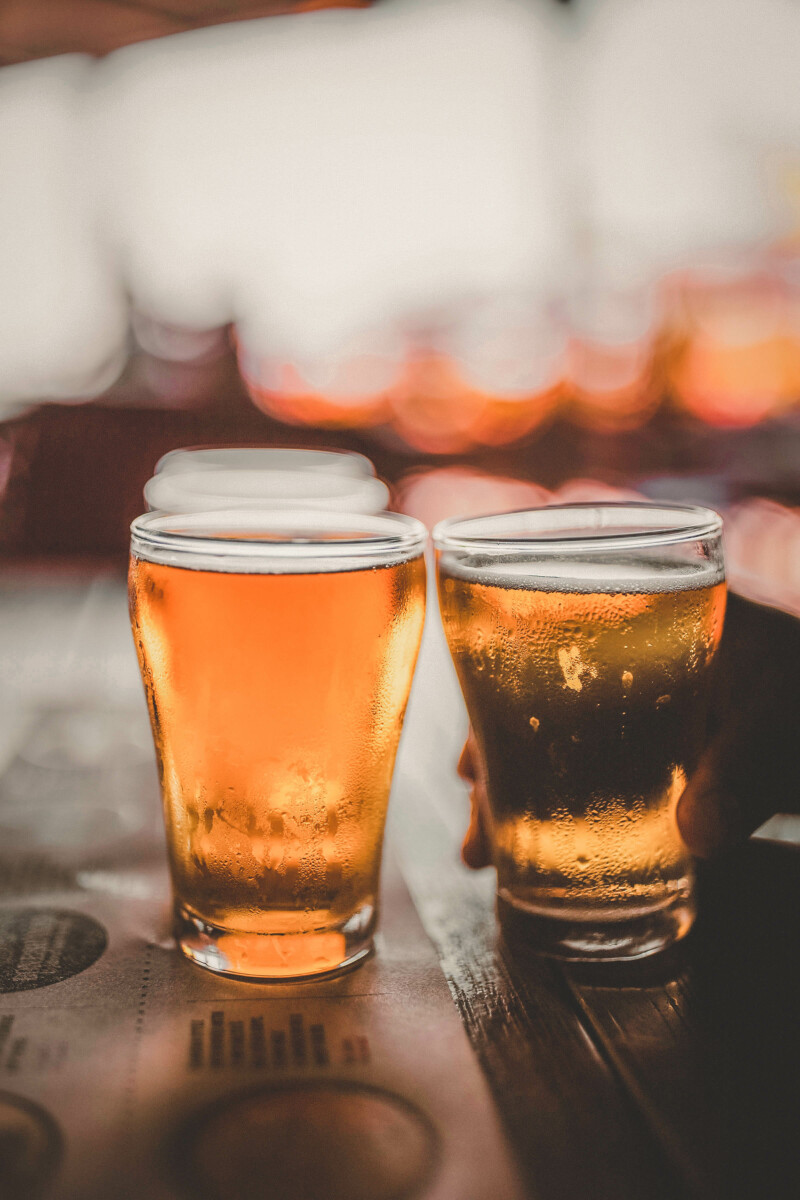 Ever omnipresent in St. Louis' social scene is a big ol' glass of beer. Craft beer and St. Louis go hand-in-hand. You have two options to get a taste: a guided tour or a self-guided tour.
Self Guided Brewery Tour:
Urban Chestnut Brewing Company: Urban Chestnut Brewing Company is loud and intimate. In between the din of customers, you'll find good fruity beers. The beerhouse's M.O. is German-style beers and portions. And if you're not big into beer, get the pretzels with beer cheese (you can thank me later).
Perennial Artisan Ales: If you like dark beers, Perennial Artisan Ales is the place to go. They're known for their stouts (hint, hint). Perennial's drinks aren't poured hard (by default) so expect a light head of foam.
Anheauser-Busch St. Louis Brewery: If you're short on time, hone in on the Beermaster Tour on 1200 Lynch Street. This is an in-depth, behind-the-scenes look at the making of Budweiser. Closed-toed shoes are a must. You'll see everything from the aging cellars to the brewhouse. If you love history with a side of alcohol, I highly recommend this tour.
Lafayette Square
Lafayette Square is an old Victorian neighborhood anchored by an even older park (the oldest park west of the Mississippi). Most of the buildings are brick, but some are painted light and bright hues: yellow, blue-gray, white.
Grab a coffee and Gooey Butter Cake from Park Avenue Coffee and walk around. If this is your first time in St. Louis, you have to try Butter Cake. Legend has it a German baker used too much butter whilst prepping coffee cake and well, the rest is history. I'm personally not a fan of butter cake (and at this point, I've offended every St. Louis local reading this and their mom and their grandma), but y'all know I can't resist trying (and encouraging you to try) local cuisine. Butter Cake is soft and dense. It has a brownie-like texture and tastes similar too, except it's sweeter and flavored with butter instead of chocolate.
Benton Park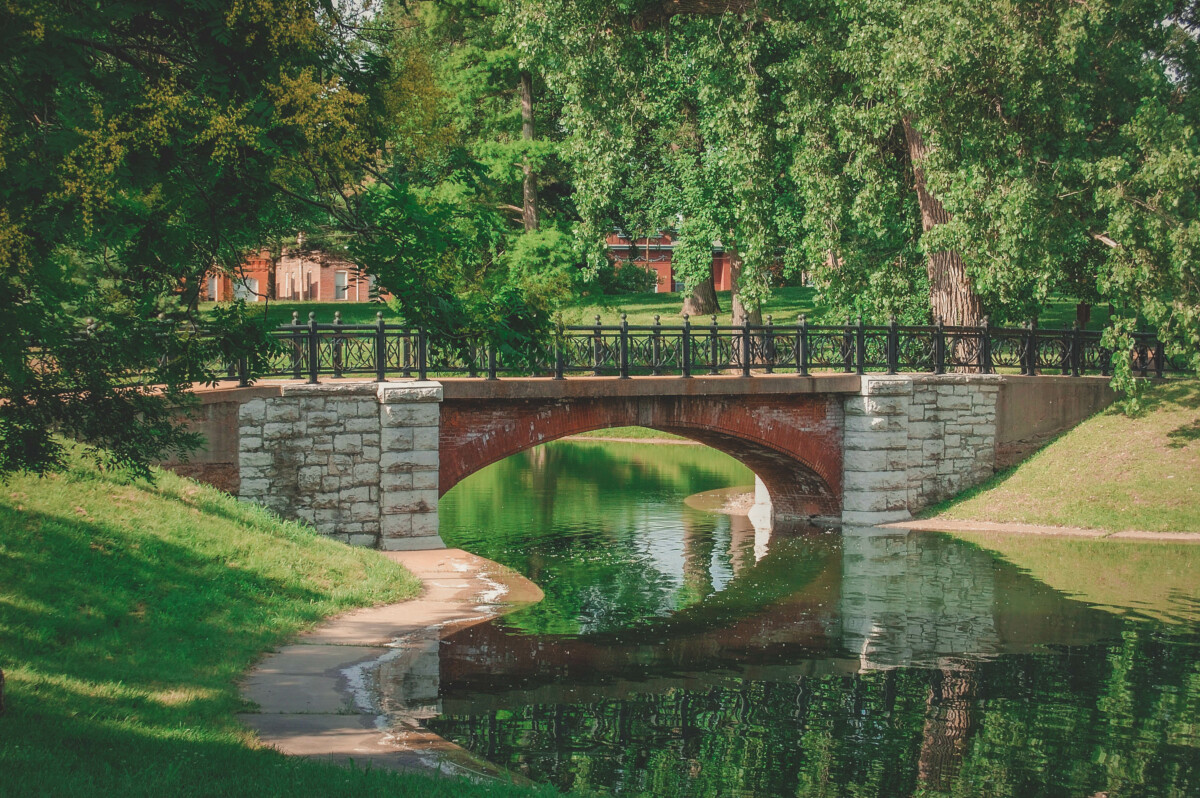 Up-and-coming Benton Park is one of my favorite areas of St. Louis. It's a lot more residential so if you're looking to snap into St. Louis life, this is the place. I'm in love with the walkability of Benton Park. Everything is close by. I mean, it feels like there's a restaurant on every street.
You'll find lots of historic homes in Benton Park. Most are packed tight. You'll see several vacant properties, some being rehabbed. The district is close to Cherokee Antique Row (oft called Cherokee Row), a street littered with shops (most of the shops aren't open and many are abandoned or boarded up, but if you like history, there are detailed plaques on each of the historic buildings).
If this is your first time in the city, you might want to hit Soulard first. Soulard is another St. Louis neighborhood known for Soulard Market, an open-air, vendor-heavy farmer's market (the oldest farmer's market west of the Mississippi). I just wanted to include Benton Park on this list of things to do in St. Louis instead because I'm biased and Soulard tends to get more attention.
Cahokia Mounds
Cahokia Mounds is technically in Illinois, but it's also really close to St. Louis. Just fifteen minutes away from Gateway Arch, Cahokia Mounds is a unique location. It's a UNESCO World Heritage Site – the remnants of a large ancient settlement. The site focuses on the Mississippian people who once lived in the area. It's a tribute to indigenous history and the creativity of people at the time. Between 1050 and 1250 AD, this was one of the biggest metropolises in the world.
Go to see the mounds. They're different shapes: conical, platform, round-top. Go to see Monks Mound, the largest mound at Cahokia (it's ten stories tall). Go to be enveloped in the history and mystery of the area.
World Chess Hall Of Fame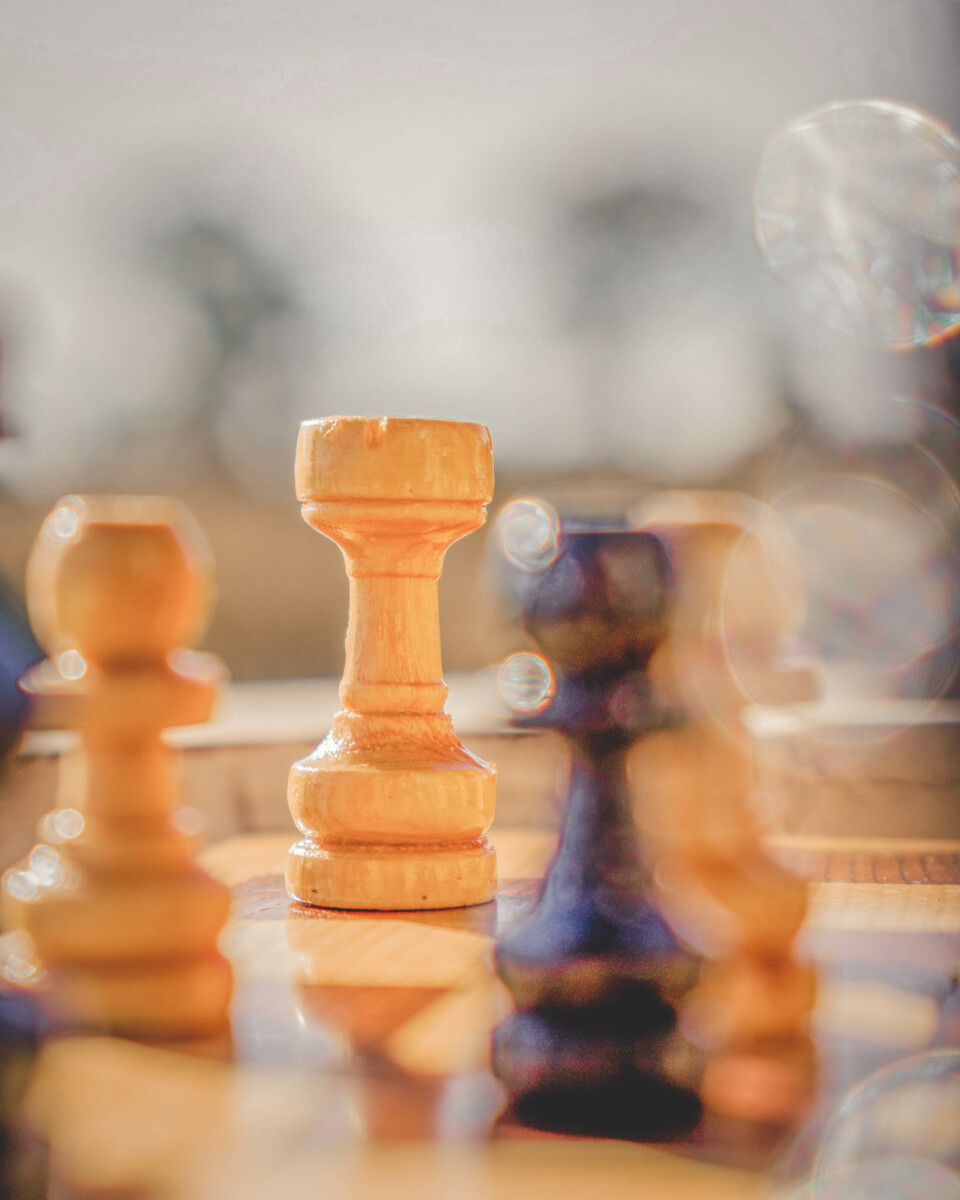 The World Chess Hall Of Fame is a place I really want to visit with my dad. My dad introduced me to chess when I was younger. He even got me this book: How To Beat Your Dad At Chess (yes, it's a real book). And despite the text being written by grandmaster Murray Chandler, I still have yet to beat my dad at chess.
The World Chess Hall Of Fame is for chess lovers. It's for those who enjoyed Queen's Gambit and those who appreciate great strategy. You'll find a book of chess openings (signed by Bobby Fischer) and a collection of quirky and unique chess boards (and pieces).
Union Station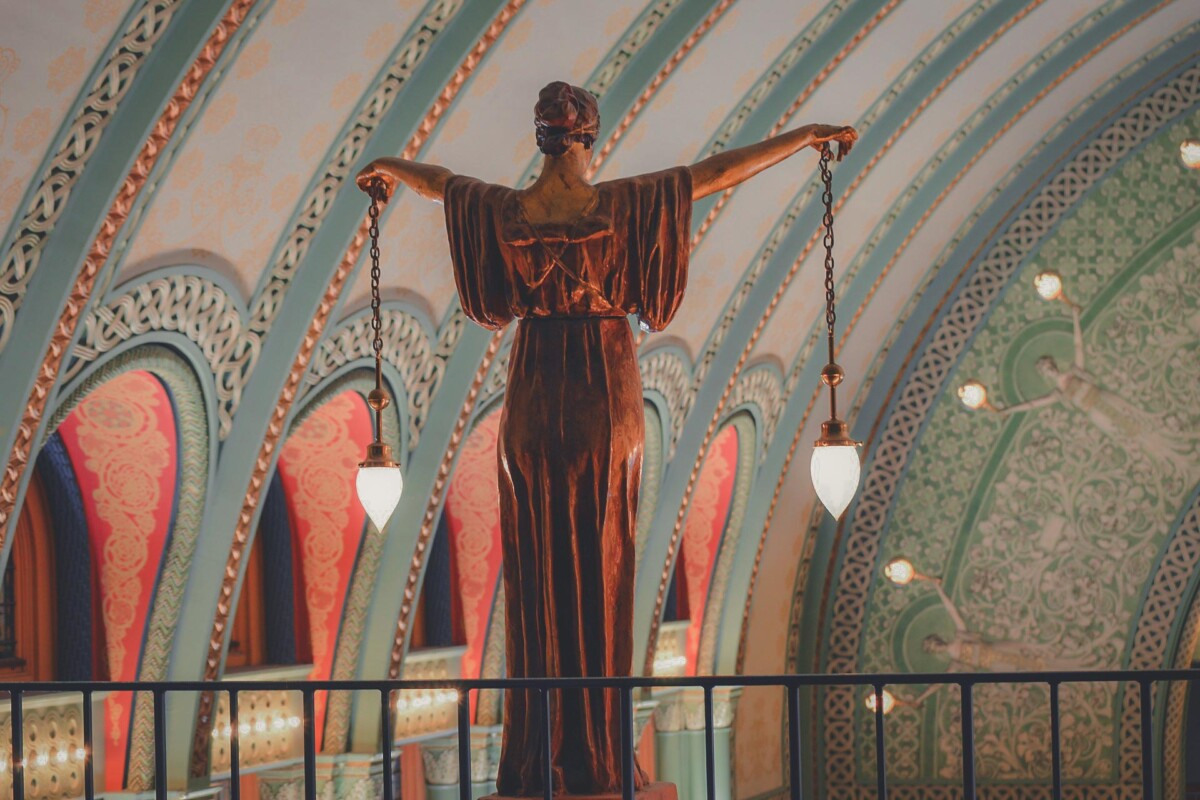 A former train station turned entertainment venue, Union Station plugs the grandness of its past into a modern-day amusement park. You'll want to reserve a combo ticket for (almost) total access to the grounds. This is a family day out complex, complete with everything from a mini-golf course to a mirror maze (World's Fair themed, of course).
P.S. There's an evening light show in Grand Hall that runs on the hour, every hour from 5 PM to 10 PM every day.
St. Louis Wheel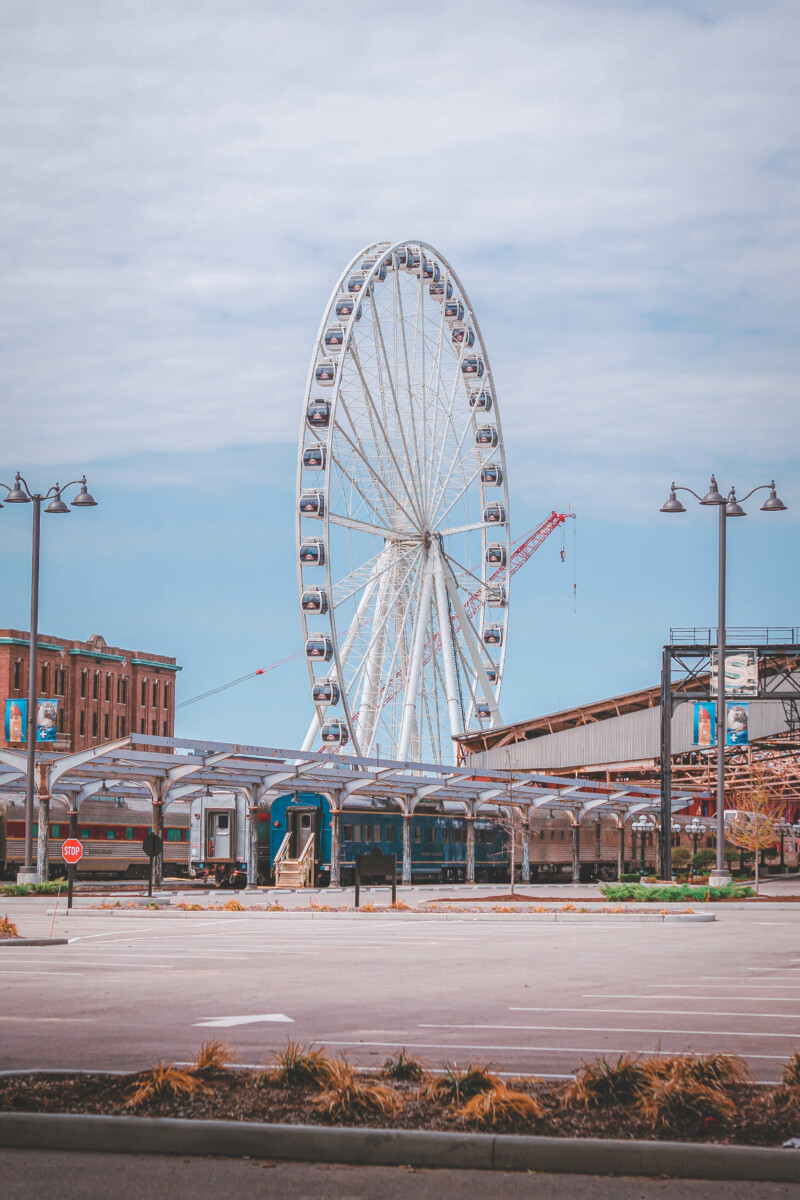 The St. Louis Wheel is one of the most popular reasons to visit Union Station. It's also one of the most popular things to do in St. Louis.
Honestly, I love that there's a giant wheel in St. Louis. You see, the original Ferris Wheel, designed by George Washington Gale Ferris Jr and put up during the World's Columbian Exposition in Chicago, was disassembled, sold, and rebuilt in St. Louis for the 1904 World's Fair. The St. Louis Wheel isn't the same wheel, but it's a great reminder of that iconic 20th century moment.
Punctuated with climate-controlled gondolas, the St. Louis Wheel is best hopped onto on a day when the skies are clear and cloudless. If you get a chance, ride it twice: once in the day and once at night.
National Museum Of Transportation
A special place tucked away in St. Louis, The National Museum Of Transportation cares for an impressive collection of planes, trains, and automobiles. It's a private museum that's well-kept and well-maintained.
You'll want to visit between March and October when public tours are available. If you're not into trains, here's one reason to visit: they have a Big Boy. A Big Boy is a rare-to-see, King Kong-sized steam locomotive that's heavy and attention-grabbing. Union Pacific originally ordered twenty-five of these trains and as of today, only eight remain in existence. The National Museum Of Transportation is home to one of those. How cool is that?
Jefferson Barracks Telephone Museum
Jefferson Barracks Telephone Museum is a niche recommendation, but I'll stand by it. This is hands-down one of the best museums in St. Louis. It's nostalgia served up in a large house dedicated entirely to telephones. Military telephones. Dial telephones. Novelty telephones.
The museum is run by former employees of AT&T so the volunteers here are extremely knowledgeable (and love handing out information). You can tell there's a lot of passion and dedication and kindness running this museum. The staff is friendly and loves educating the public on telephones. There's a lot to learn and the exhibits are meticulously laid out.
Shopping In St. Louis, Missouri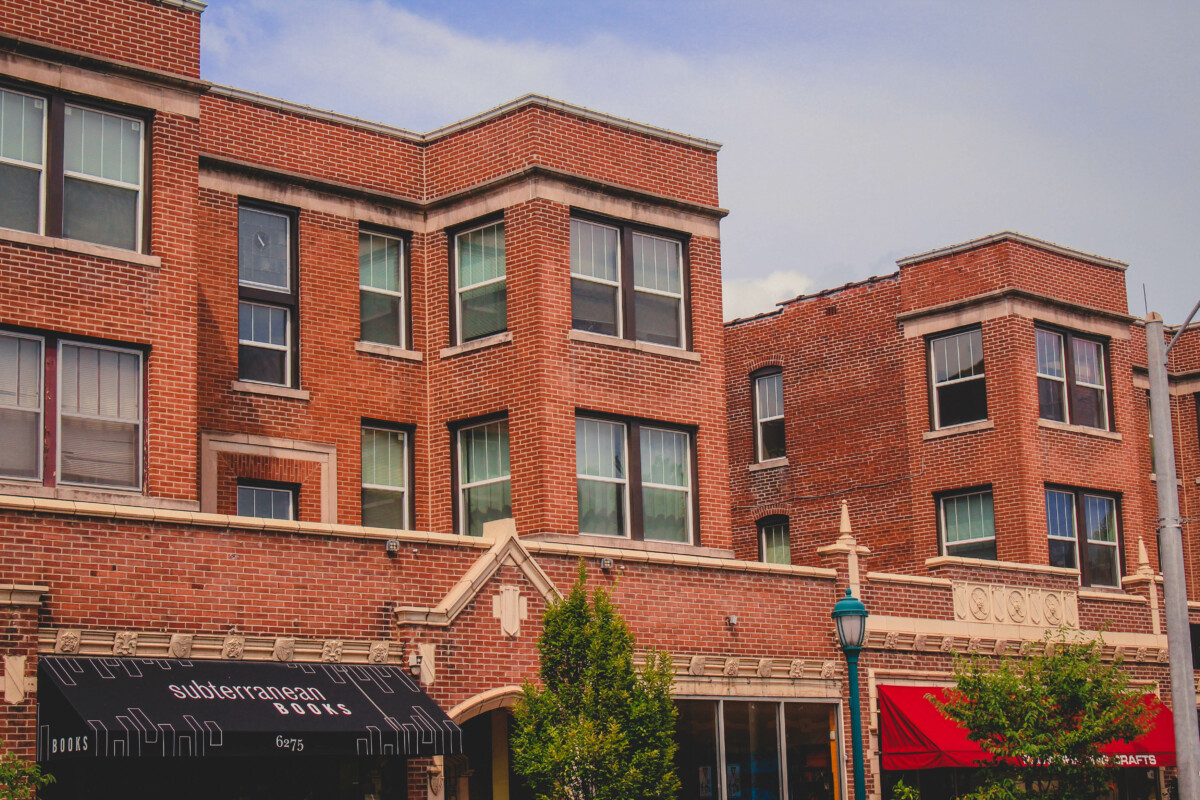 The best shopping spots in St. Louis are scattered throughout the city. You'll find cute stylish boutiques and a handful of gift shops.
Here's where to shop in St. Louis:
Urban Matter: women-owned modern retailer. If you're looking for cute, Boho-esque home accents, go here.
Bowood Farms: a cute garden center. It's definitely pricey (everything was completely out of my budget) but fun to poke around.
Subterranean Books: one of our favorite bookstores in St. Louis. It's cozy, definitely has the classic indie bookstore vibe, and is right on The Loop.
Left Bank Books: one of the most well-known bookstores in St. Louis. You'll find everything from new releases to used books, all at decent prices.
Where To Eat In St. Louis, Missouri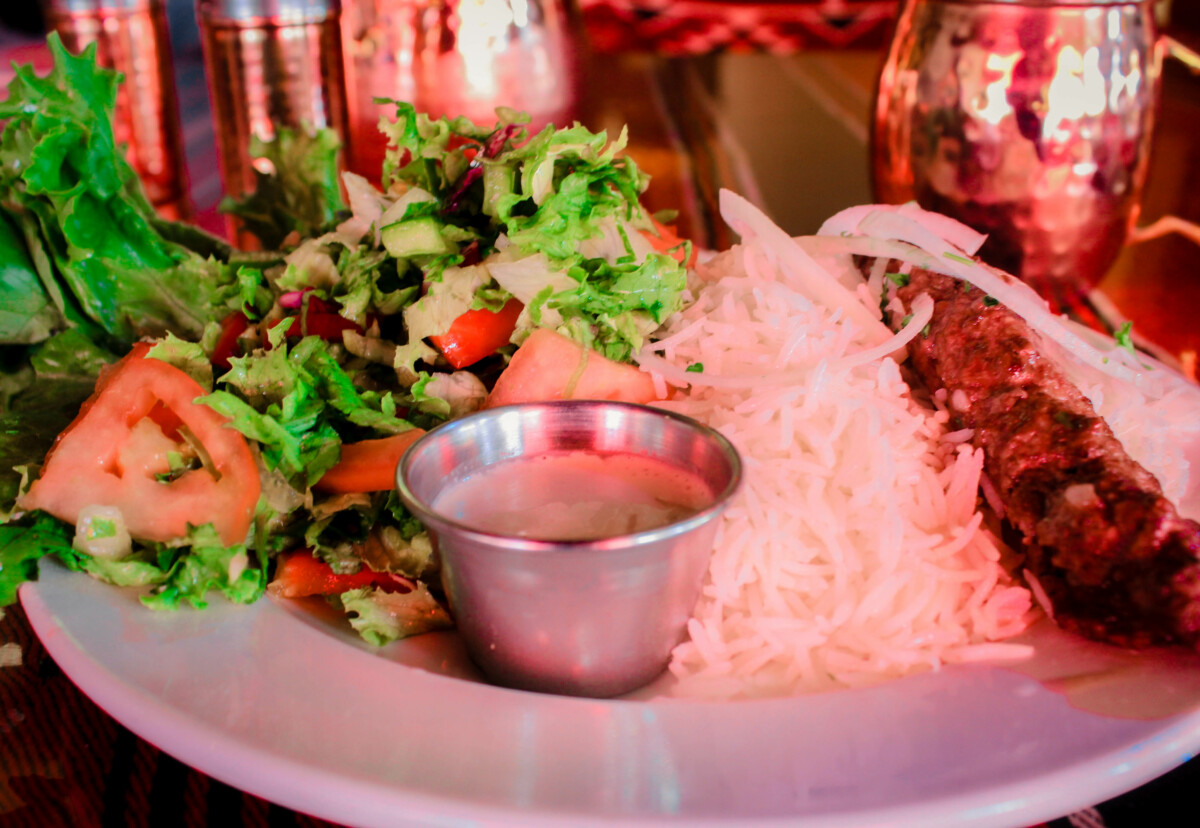 Our Top Pick – Vicia
Vicia is a high-end restaurant, marked by upscale, American cuisine that's more than a date-night splurge. The highlight? Vicia's illustrious Farmer's Feast, a three-course special that shifts seasonally and is self-described as "vegetable-forward" (which is just what it is). There's meat on the menu, but it's just a touch – nothing dramatic. Instead, Vicia's goal is to let the flavors of vegetables shine. I love the concept, but if that doesn't sound appealing, I understand (I can't imagine my partner liking this restaurant at all). Here are some of our other St. Louis favorites (side note: the eateries mentioned below don't require a reservation. Vicia does).
Other St. Louis Favorites:
Ranoush: this is where you'll find some of the best Middle Eastern food in St. Louis. Go for lunch. Get the Beef Kafta (pictured above) or the Chicken Shawarma.
Balkan Treat Box: roughly twenty minutes from St. Louis proper and well worth the trip. You'll find old, classic European recipes fashioned into wholly contemporary creations. Pick anything off the menu. It's all good.
Coffeestamp: founded by brothers Patrick and Spencer Clapp, this hip coffee shop is all about good brews and good food. You can't go wrong with a cup-to-go and some empanadas.

Did you find this list of things to do in St. Louis helpful? What are your favorite things to do in St. Louis? This list is by no means comprehensive and I'd love to hear your thoughts!