Here are the top things to do in Wichita Falls, Texas.
The first time I see the world's littlest skyscraper in Wichita Falls, I laugh. It's hard not too. The building is the same height as a regular brick-and-mortar. It's skinny with regular-sized windows and regular-sized bricks.
"Are you sure this is it?" I ask. I can't quite pull the right words out of my mouth. They sit on my tongue, all jumbled.
My husband points to a large blue sign that says "World's Littlest Skyscraper."
I blink.
I reach for his hand and tug him towards the structure. I need to inspect more. Is this really it?
I make two loops around the oh-so Wichita Falls style architecture (brown facade, slightly faded, caged in wires). Yup, this is it.
Roughly two hours from Dallas and two hours from Oklahoma City, Wichita Falls is a quirky Texan city.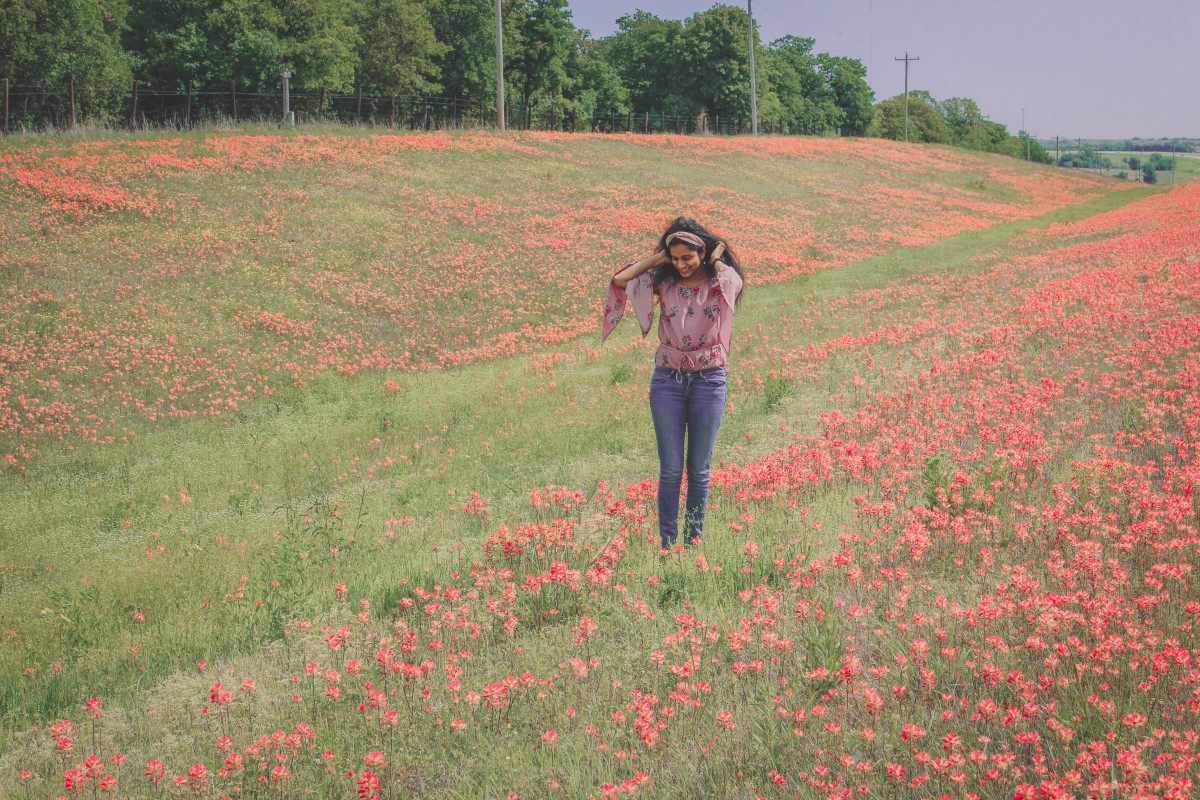 It's got a tongue-in-cheek attitude (that I adored) and a larger-than-life personality. In a lot of ways, Wichita Falls lives up to its name – The Gateway To Texas.
It's an underrated suburb with a population of over 100,000 (that's often confused with Wichita in Kansas, a place that's also a bit funky and loveable and weird) and sometimes I wonder if that's because locals like to keep Wichita Falls all to themselves (just kidding. a little).
After spending a couple of weekends there (back when I was on my discover Oklahoma kick), I decided it was time to fill y'all in on one of my favorite weekend escapes.
Here are the top 20 things to do in Wichita Falls, Texas!
World's Littlest Skyscraper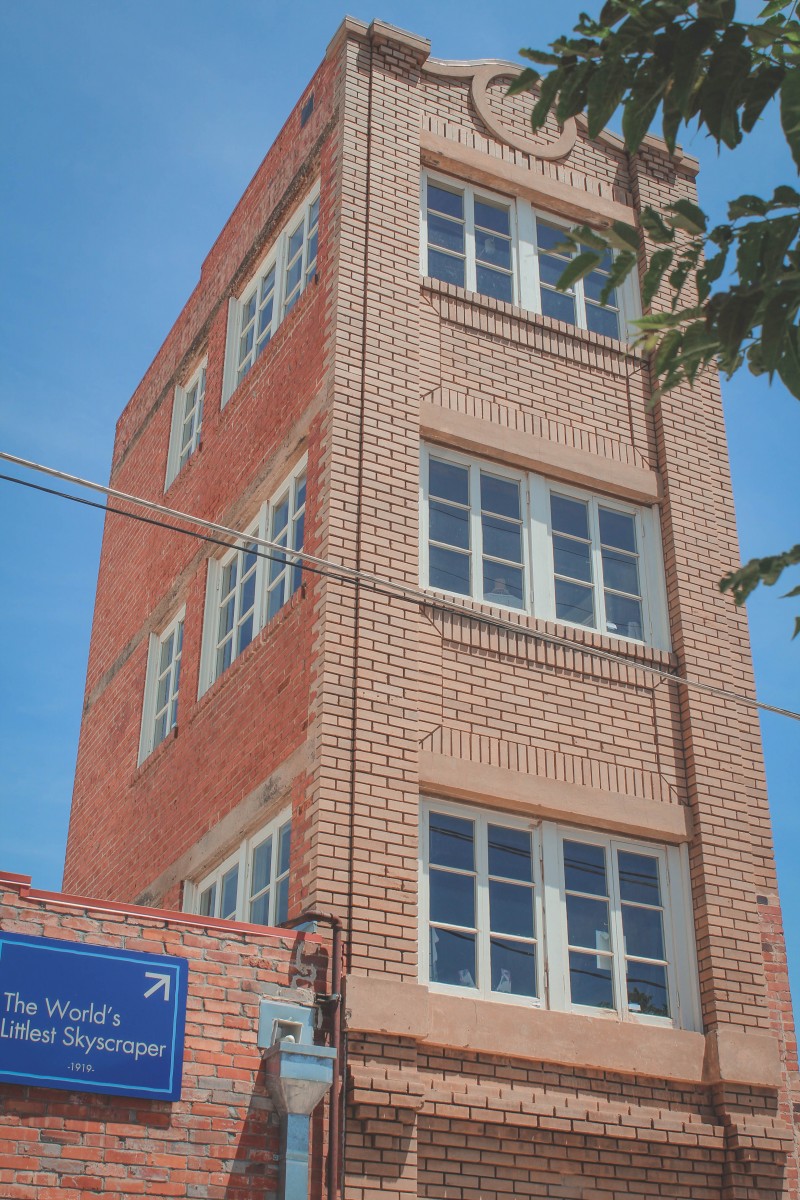 I'm looking up at the World's Littlest Skyscraper.
It's not too little and not too big. The World's Littlest Skyscraper (established 1919) is built upon a tall tale. It's a Goldilock's sized building gloved into a gritty landscape skirting its base.
Wichita Falls used to be a boomtown. In the early 1900s, when the oil craze started, this was rapidly becoming the place to be. But with quick growth came a big problem.
Although Wichita Fall's population is huge, the city is small.
Enter J.D. McMahon, an oilman. McMahon had a wide face and a wide nose and wide eyes. Between a crooked smile and slick talk, he sold the idea of a skyscraper that would be the buzz of the town.
Plans were drawn. Investors trickled in. Soon, McMahon was given the equivalent of (close to) 3 million dollars today.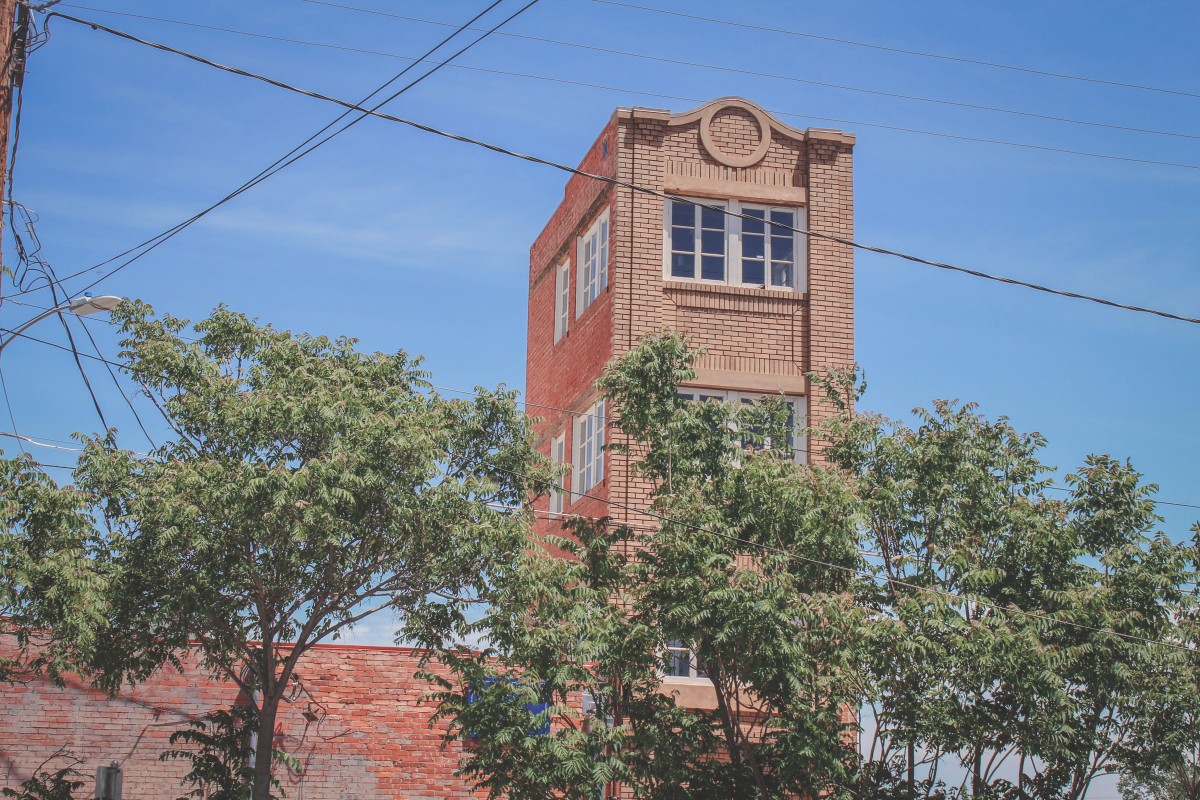 And he built (insert dramatic pause) the world's littlest skyscraper. It was 480 inches not feet tall.
To boot, the staircase took up a fourth of the building (eeep).
The investors tried to sue McMahon (I mean, can you blame them? I'd kick the guy in the shin), but inches were indicated (in a teeny, tiny, hard to notice print) so he walked away Scott free.
And when the building almost burned down decades later, locals actually fought to keep it alive.
This is the moment in which I fall in love with Wichita Falls' character.
Wichita Falls is a humble town willing to take responsibility for its mistakes.
P.S. Lesson learned: always read Terms & Conditions.
Museum Of North Texas History
If you want to learn more about Wichita Falls history (or just the history of North Texas in general), head to the Museum Of North Texas History.
The main museum (over ten rooms) is on Indiana Avenue. It weaves an interconnected story, Native American roots that slowly pull into the big business of gas & oil.
There's even a whole wall of cowboy hats! It's one of those only in Texas moments that you have to see to believe (there are over 500 hats, part of Nat's Hats, in this collection).
Jenny To Jet
Technically, the Museum of North Texas History is split into two. The other area (free to visit) is Jenny To Jet, an exhibit in Wichita Falls Regional Airport.
I had no idea the United States Army Corps had a training camp in Wichita Falls during WWI!
I glance at the Jenny Biplane and WWI uniforms. My inner history buff bubbles. I feel like I've discovered a Texas Easter egg.
The history of Wichita Falls is just as unique and interesting and quirky as the city itself.
Kell House Museum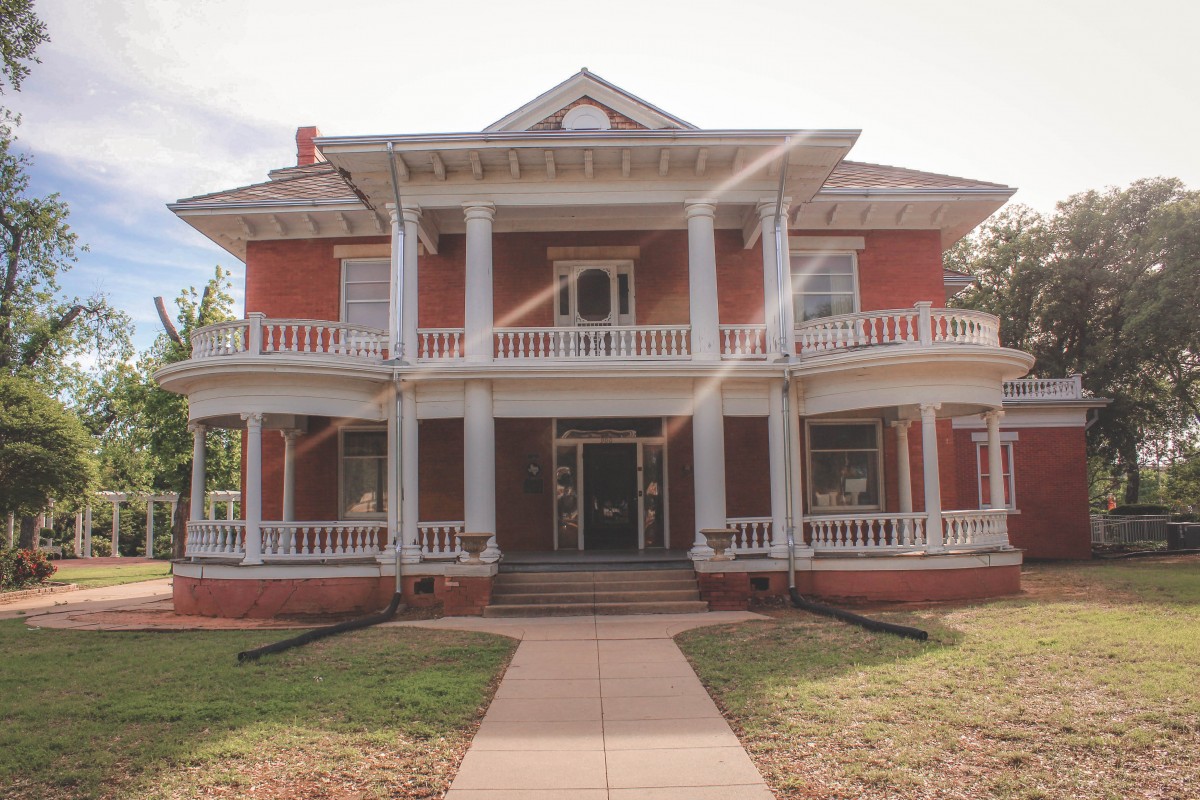 As I continue my deep dive into Wichita Falls' history, I stumble upon the Kell House Museum.
The Kell House Museum is a cute building in an equally cute neighborhood in Wichita Falls. Throughout the 20th century, it was the residence of Frank Kell, an oil and railroad tycoon.
The home is built Classical Revival style with multiple fireplaces (why anyone would need seven fireplaces in Texas is beyond my understanding), hand-stenciled decor, and a (baby) grand piano.
The cottage-like exterior belies the posh interior. If you love old houses and antiques, I highly recommend visiting the Kell House Museum as one of the top things to do in Wichita Falls!
Professional Wrestling Hall Of Fame & Museum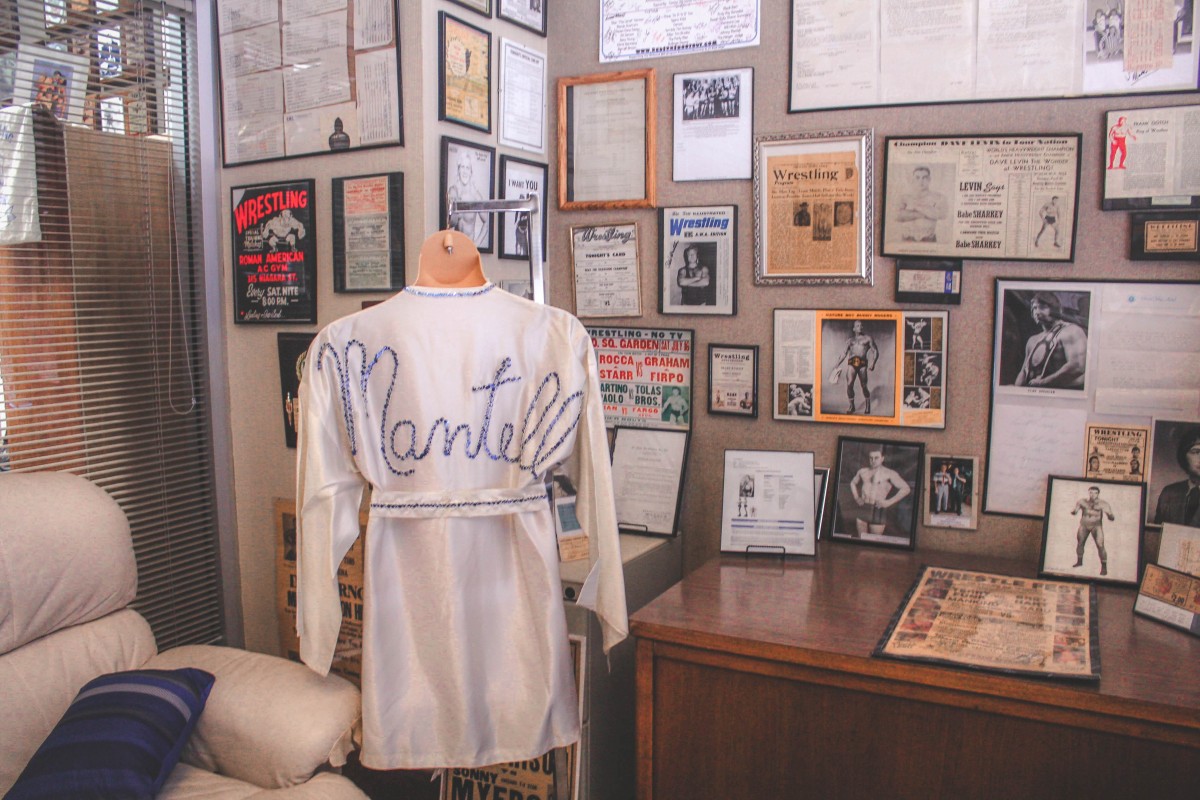 For an alternative museum in town, head to the Professional Wrestling Hall Of Fame.
The Professional Wrestling is a bit all over the place (so I guess, in a way, it's a lot like pro wrestling). You have to dig through and pick at and revisit exhibits to piece the timeline together (especially if you have zero prior wrestling knowledge like me).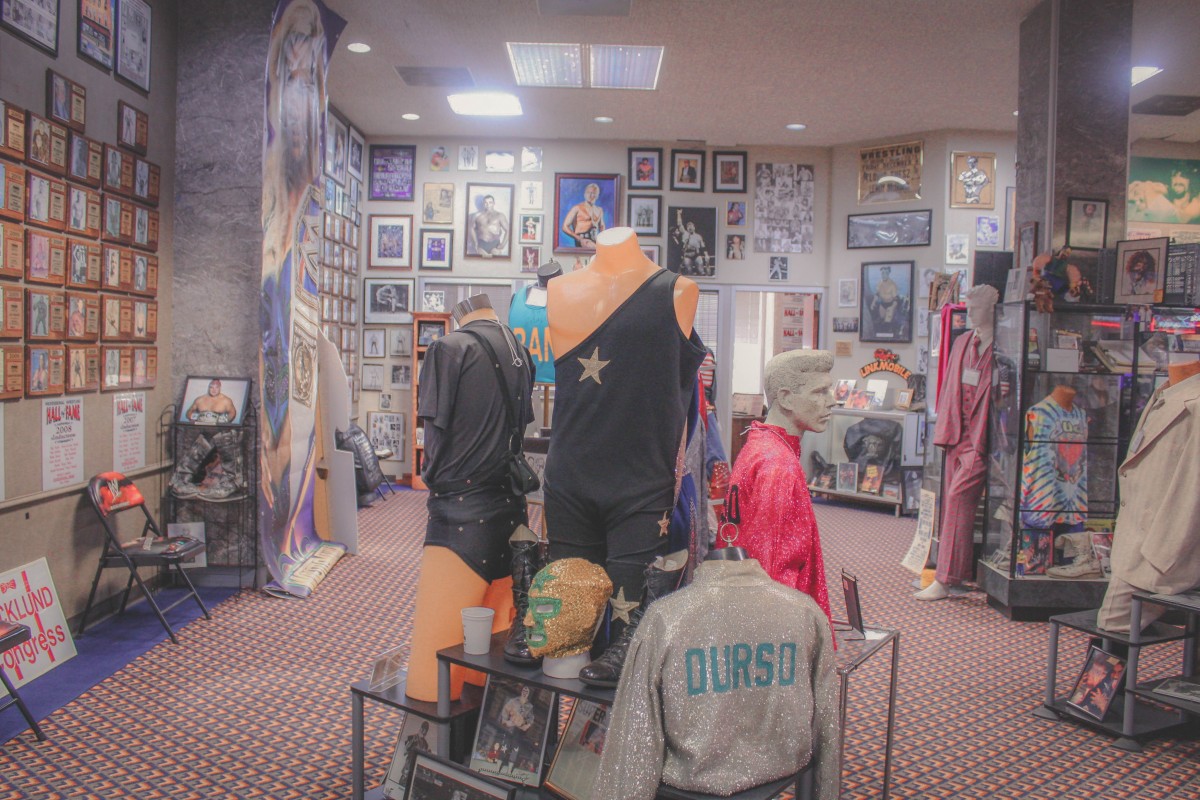 But if you're a wrestling fan, there's plenty to appreciate on the spot: memorabilia, info about the Hall Of Fame Inductees, knick-knacks.
Wichita Falls Museum Of Art
While most of the Wichita Falls Museum of Art features regional artwork (North Texas, Southern Oklahoma), there are also plenty of big names housed in this on-campus gallery: Jackson Pollock, Andy Warhol.
Wichita Falls Museum of Art is a free, alternative visual tour of the city.
Wichita Falls Railroad Museum
The Wichita Falls Railroad Museum has the hum of a standard small-town railroad museum: on-site locomotives, freight cars, cheap admission ($2 per adult), and a stew of stories you'll remember for a lifetime.
Most of the guides are ex-railroad (or subway or metro) workers so you'll hear authentic, on-the-job tales.
Locomative fans, note that this museum has one of the biggest collections of rolling stock in North Texas.
The Highlander Public House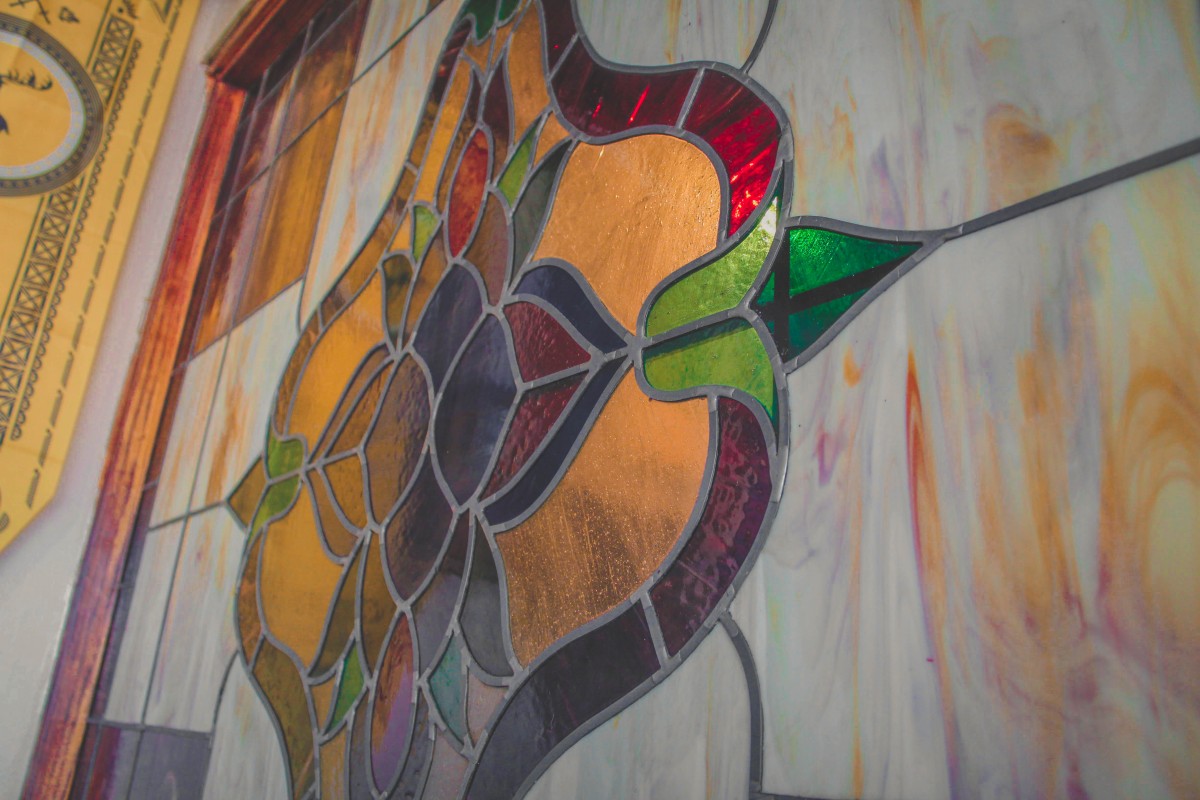 Highlander Public House is one of the best spots to eat in Wichita Falls. You'll want to put on your brunch pants before you enter. The food is pricey but good (though, I'm still debating whether it's actually worth the price or not).
The pub's handsome interior, windows-facing downtown, is old-school: deep-colored wooden tables, tall walls, a stained glass fresco, vintage posters, and lanyards pinned up to the ceilings.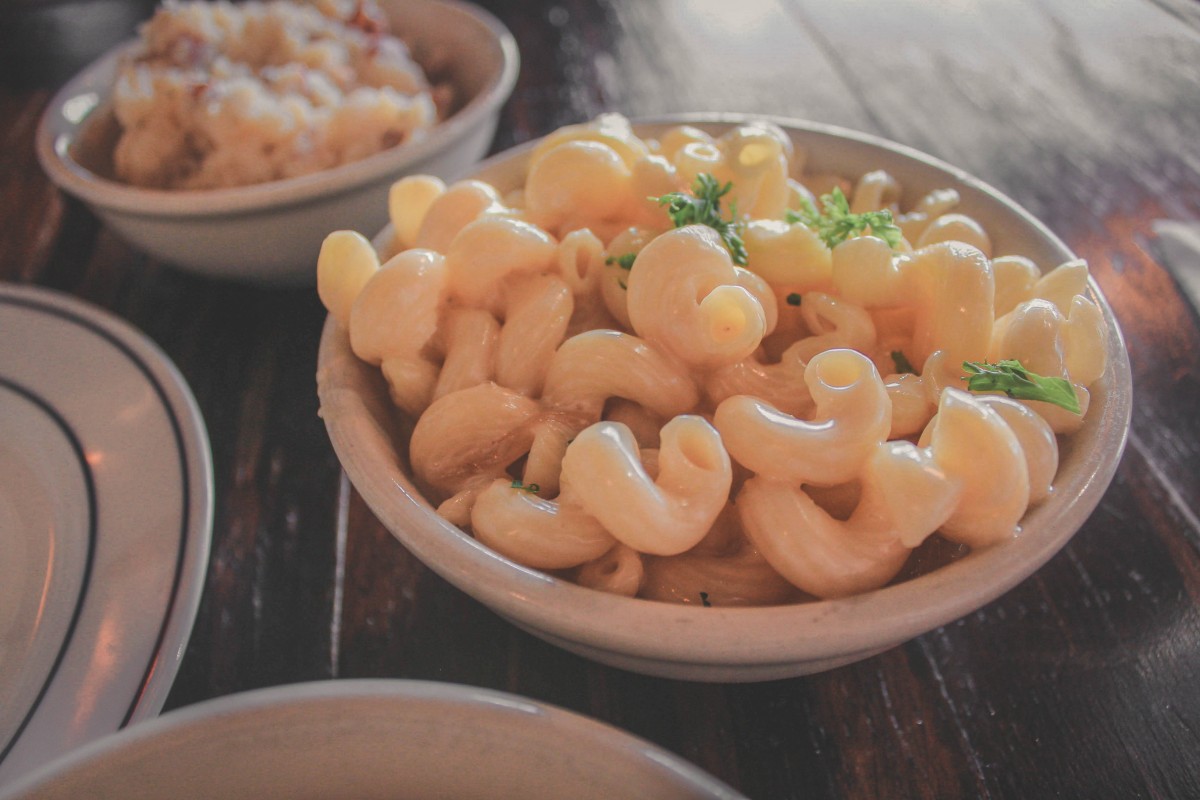 There's an air that settles cozily between upscale and homey. Order one of the burgers (the menu even offers suggested drink pairings) if you're in a mood for something doubly thick and fatty. Pair your meal with a side of (oh my goodness, is this much cheese even legal?) mac n' cheese.
Wichita Falls Brewing Company
If you're searching for things to do in Wichita Falls with kids, don't be put off by Wichita Falls Brewery Company.
Wichita Falls Brewery Company is a family-friendly spot: think pool tables, arcade activities, tabletop games. It's a relaxed, no-pressure, counter service stop.
If you enjoy craft beer, get the flight. Beer at Wichita Falls Brewing Company is treated like both a science and an art (so experiment a little and see what you like).
Although the brewery opened recently (just a few years ago), it has been a runaway success (which, in a way, is a testament to how much locals love this hangout).
Wichita Falls Farmer's Market
If you're looking to sample as many local eats as possible, head to the Wichita Falls Farmer's Market.
It's a weekend-only stand open year-round. Here you'll find plenty of vendors propped up in a small space in Wichita Falls.
P.S. If you like jams (this is normally what I pick up at most Farmer's Markets on my travels. I think half my fridge is jam at this point – no shame), keep your eyes peeled for Nana's Salsa & Cactus Jelly!
Wichita Falls Memorial Auditorium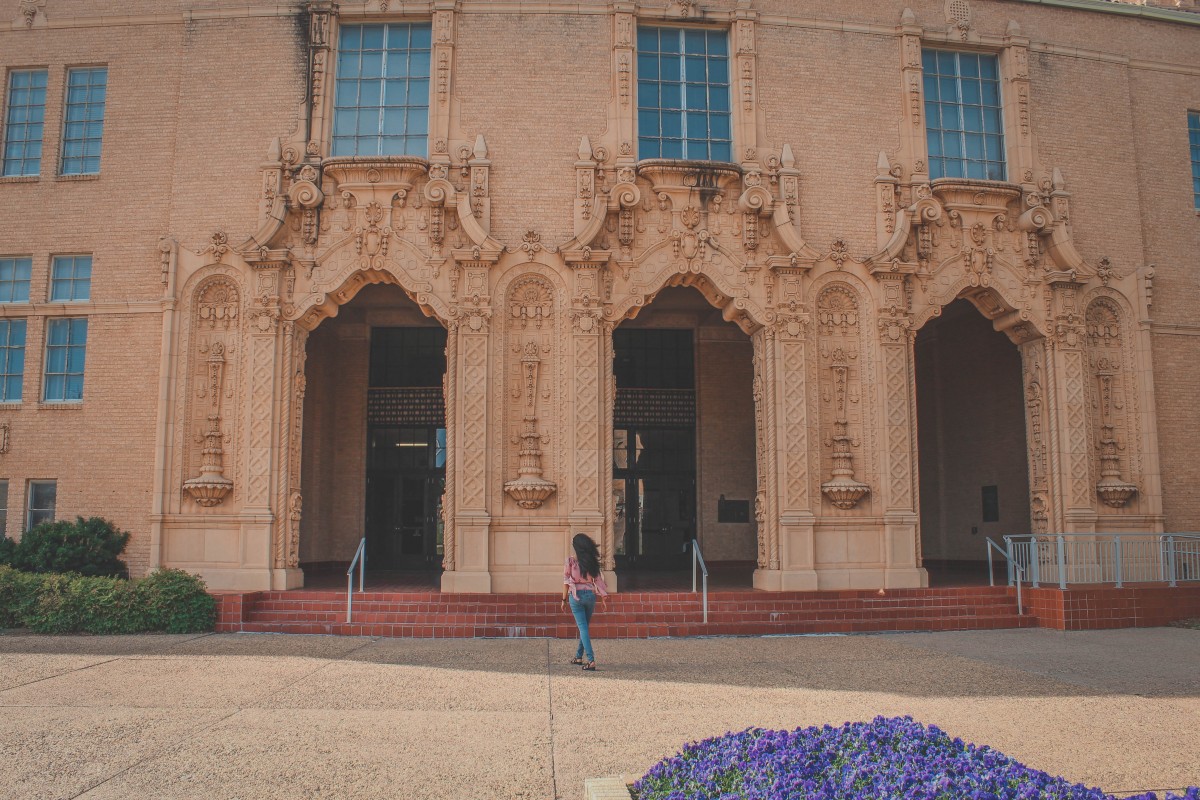 The architecture of the Wichita Falls Memorial Auditorium (which also doubles up as the city hall) is grand.
It's a historic venue and you can feel the old bones of the building come to life against the light sun and breeze. The building is colored a soft, slightly pastel-like beige. It's detailed and intricate.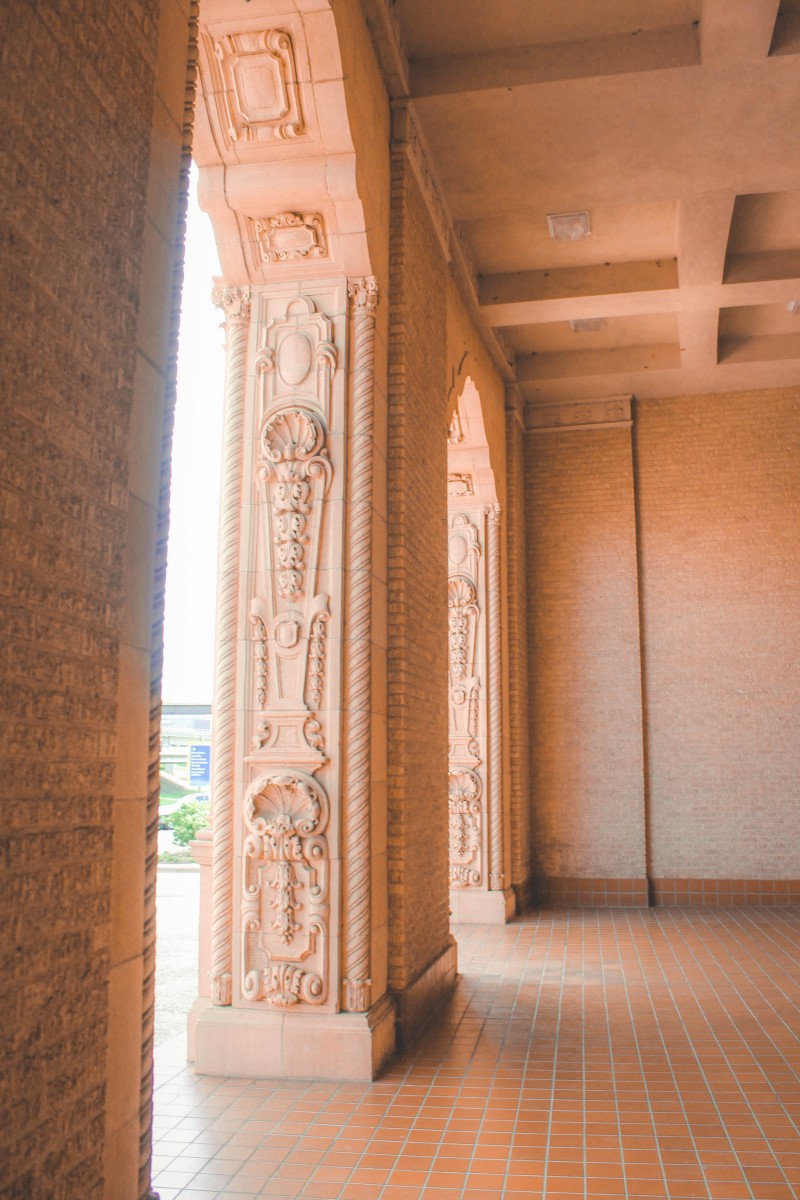 If you run your hands along the walls, the patterns fall into a tight shape.
Right out front is a pocket of flowers. At first glance, they're a scoop of purple. But as you watch from the steps of Wichita Falls Memorial Auditorium, the lines cut and define the outline of the Lone Star State.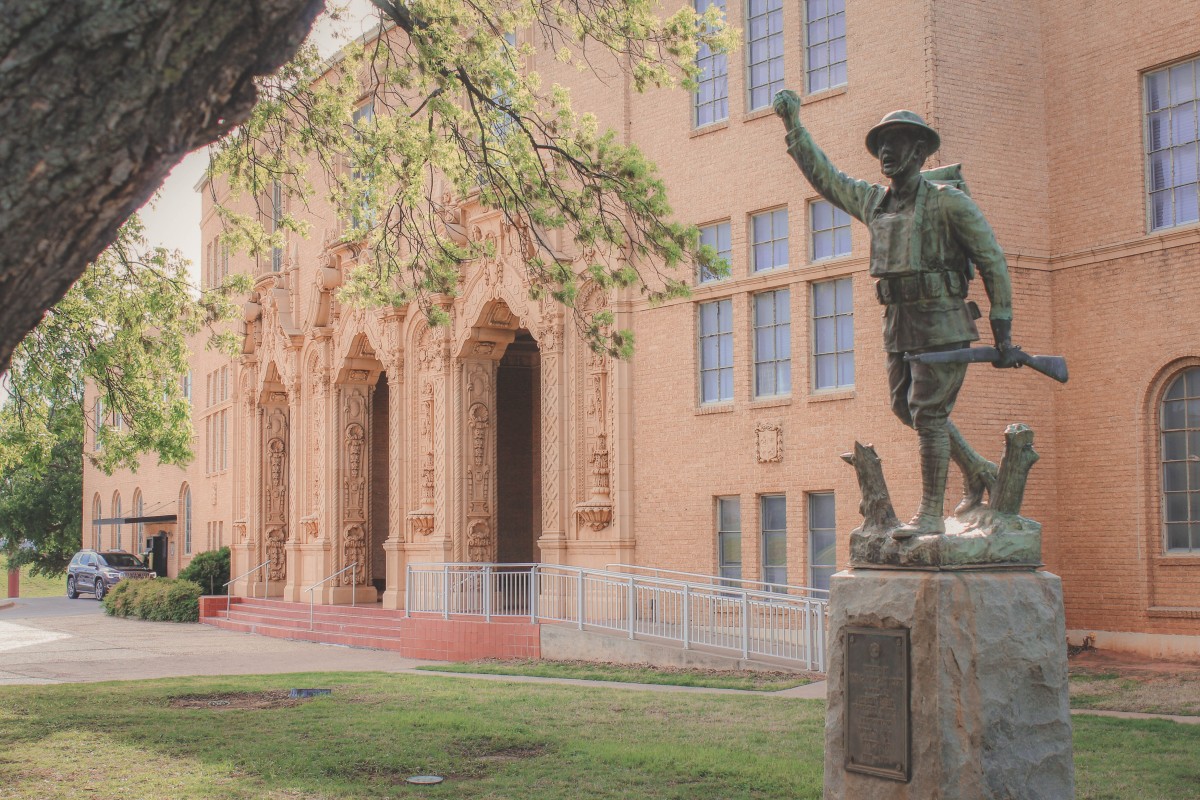 Wichita Theatre
If you're looking to catch a performing arts show, book a seat at Wichita Theatre.
The non-profit theatre houses several live-on-stage Broadway influenced productions. It's an art deco building, constructed in the early 1900s.
Three Dog Books
If you account for my bookstore obsession, it's no surprise that I added Three Dog Books to this list of things to do in Wichita Falls, Texas.
Three Dog Books is a cozy brick bookstore on Lamar Street. It's by Alley Cat Vintage, the most popular retro shop in Wichita Falls.
Alley Cat Vintage, a well-composed, nostalgic resell store, is where you'll get your vinyl fix (and there are house cats as well).
And in Three Dog, you'll find old, must-scented titles scattered across the room.
Frank & Joes Coffee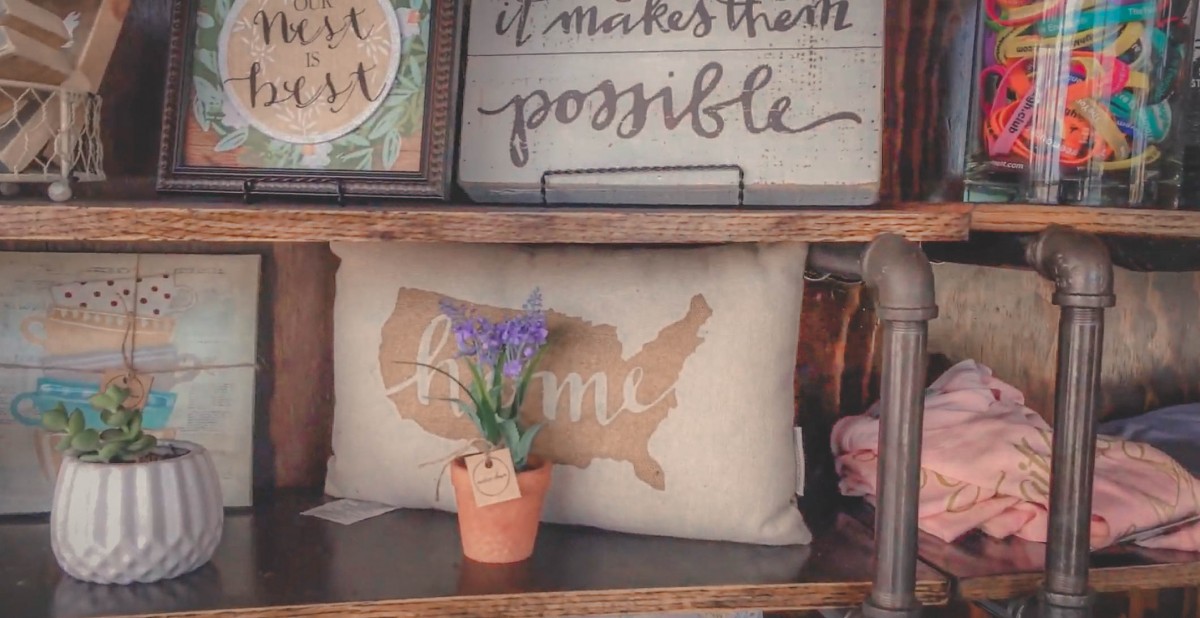 After browsing for books, hit up Frank & Joes, a neighborhood coffeehouse chain.
Frank & Joes is a gift store, cafe, lounge, and co-working space. It's a bit of everything.
The menu is similar to Starbuck's (there's even a Unicorn Frappe), but crafted with Texas-favorite Oak Cliff Coffee Roasters (they're the roasters behind Davis Street Espresso, one of the best coffee shops in Bishop Arts District).
Depot Square District
The Depot Square District in Wichita Falls spans six blocks.
It centers around the city's most popular attractions: the World's Littlest Skyscraper, the Railroad Museum, and the Historic Holt Hotel (which I haven't gotten a chance to visit yet).
Between Wichita Falls' most iconic sights, you'll see antique shops and consignment stores by the dozen. If you're looking for a place to take an afternoon stroll, Depot Square District is your best bet!
Wee-Chi-Tah Mountain Bike Trail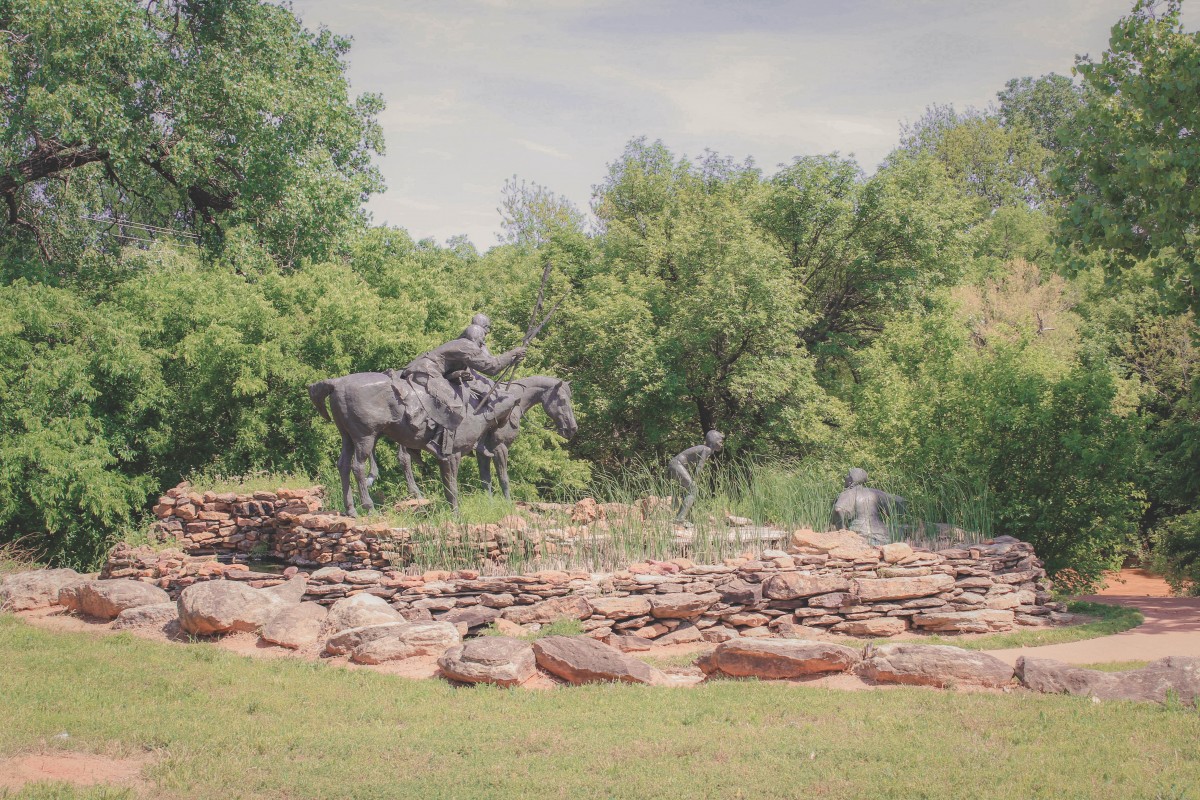 The Wee-Chi-Tah Mountain Bike Trail is a ten-plus mile track peppered with man-made bridges, switchbacks, and strings of trees.
It's a decent level of challenging (for me, at least. I'm used to smooth sailing on-pavement city biking).
But the path is one of the best off-road trails in the area. It's also the site of the annual Hotter N' Hell event, a four-day endurance race in the high heat season of Texas. The event draws over 10000 riders from across the country annually (it's one of those marathons that really reflects the quirky side of Wichita Falls).
Lake Arrowhead State Park
Lake Arrowhead State Park is a primitive swath set on 300 acres of land. Primed for bird watching, disc golf, and water skiing, Lake Arrowhead is home to most of the top outdoor things to do in Wichita Falls.
It's a family spot. And you can easily rent equipment once you arrive.
Then, take to the waters however you'd like (fishing is the most popular option)!
River Bend Nature Center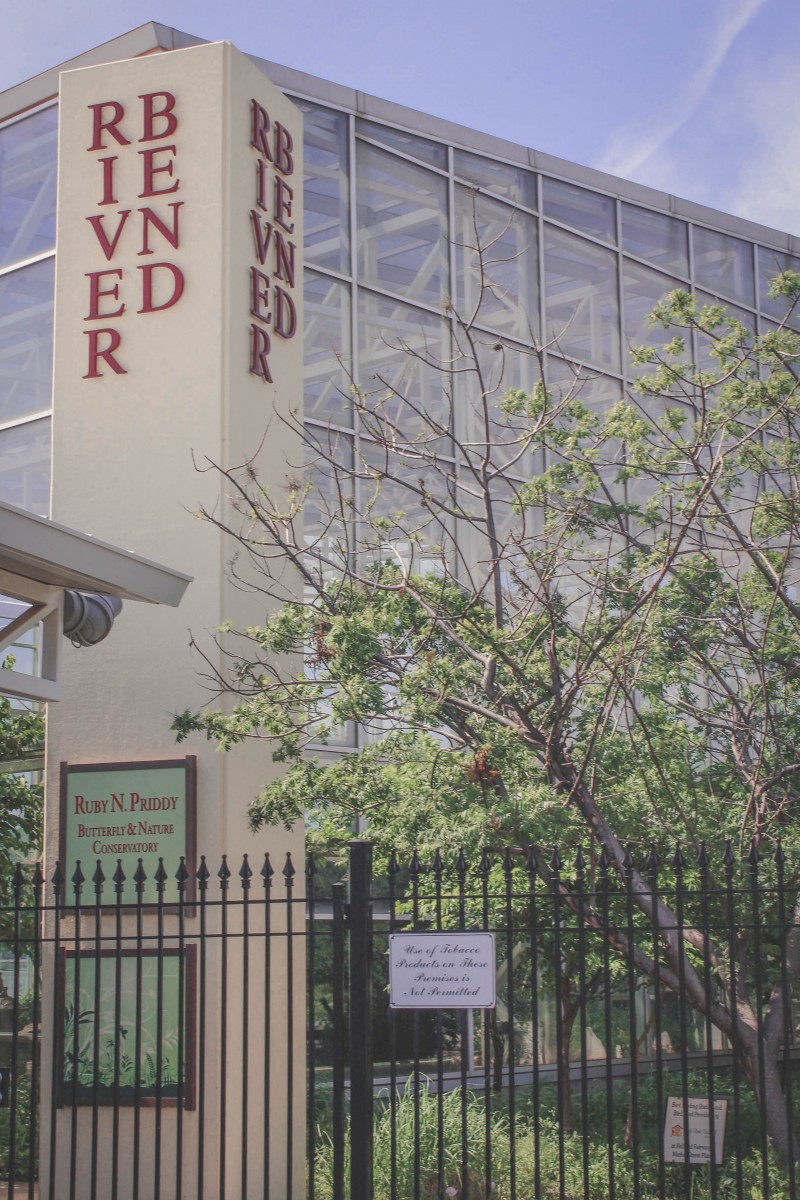 River Bend Nature Center is an educational facility in Wichita Falls, Texas.
We actually stumbled upon this location post a few wrong turns in Lucy Park (my fault as per usual when it comes to reading maps).
But after one look at River Bend Nature Center, I knew that all my misdirections led us to the right place (well, hon. That's the excuse I'm going with for now).
The main draw is the Ruby N. Priddy Butterfly and Nature Conservatory, a 7000 square feet glass structure housing native butterflies. You'll walk into a flurry of wings amongst brightly colored flowers.
P.S. If you're planning on visiting River Bend Nature Center, you can usually snag a Groupon discount for discount admission!
Lucy Park
Lucy Park is the 170-acre rolling green landscape home to "The Falls In Wichita Falls" (but that's an attraction in its own right).
You could easily spend a whole day in Lucy Park (or if you're like me, one afternoon running around, squawking in excitement like the all-too-loud waterfowl in the area).
It's a neighborhood spot: picnic shelters, a quasi basketball court, a swimming pool, a disc golf course, 3 volleyball courts.
"The Falls" In Wichita Falls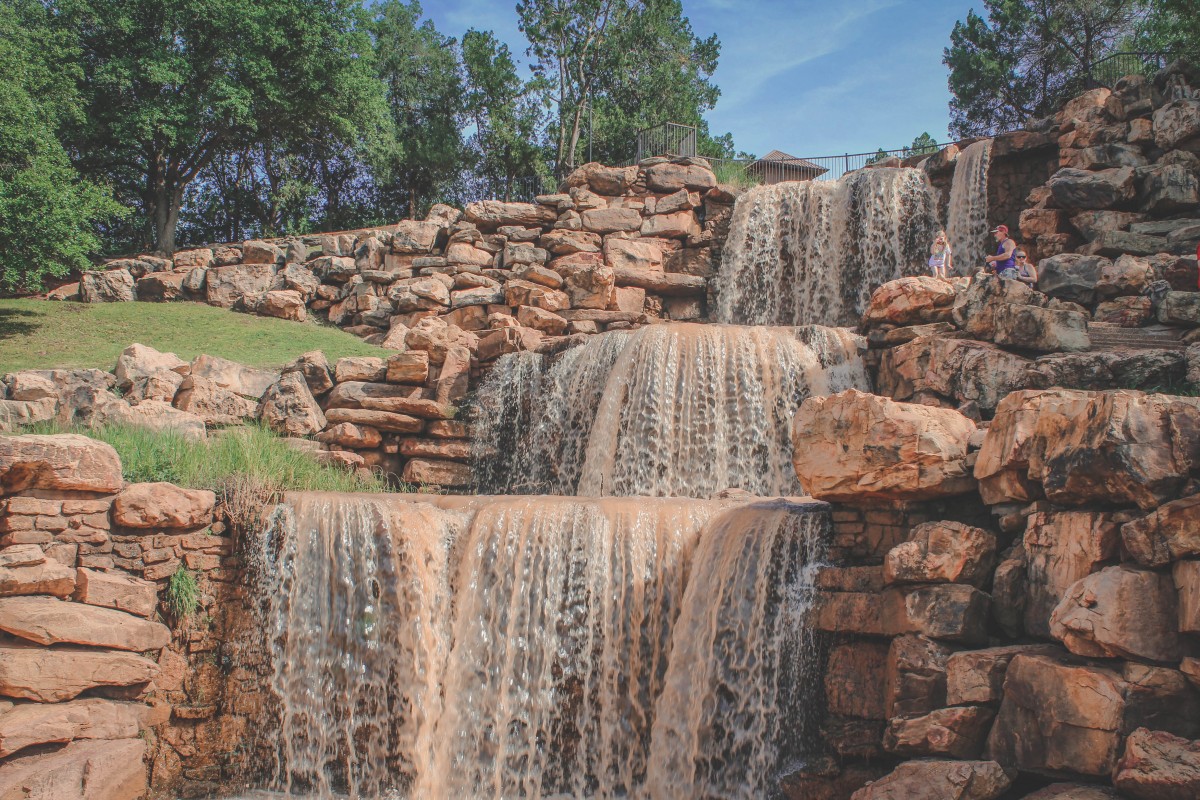 Getting to The Falls was slightly more complicated than expected (Google Maps kept routing us to a random parking lot in Lucy Park).
After asking around (several times over), we discovered that the easiest way to access the falls is by parking along the service road under the I-44 Bridge.
From there, it was a short walk to The Falls themselves (just a few steps). I turned a corner and could hear the heavy thump-thump of water rushing down.
Although The Falls in Wichita Falls aren't natural, they're still an impressive sight. The stream is brown and murky, colored monochrome by big blocks of stone that line the spills of water.
You can walk all the way up to the top. So I climb the stairs and sit upon one of the slabs, looking down at The Falls.
I breathe in, out, and relax.
This is Wichita Falls, Texas.
Did you find this list of things to do in Wichita Falls helpful? Have you ever been to Wichita Falls, Texas? Let me know in the comments below! As always, I love hearing from you.