Traditional New Mexican food is the hidden gem of American cuisine.
If I had to rank my favorite all-American dishes, anything under the umbrella of traditional New Mexican food would be at the top of my list. It's just that good.
And if you like flavorful entrees that border on sweet and savory and could be taken either way, you'll love this style of Western cooking.
So without further ado, let's jump right into all my favorite traditional New Mexican foods (and where to find them).
Disclosure: Heads up, this post contains some affiliate links, which means I may get a commission if you make a purchase. Don't feel pressured to buy anything. I still love that you're here, reading my content (side note: I'd probably suggest getting a coffee or tea first though because my blog posts tend to be long). To find out more, you can read our full affiliate disclosure right here.
What Is Traditional New Mexican Food?
New Mexican food mashes up Native American, Spanish, Mexican, French, Italian, Portuguese, and Southern culinary influences.
The Land of Enchantment knows how to create a unique medley – a style defined by chiles and herbs and blue corn and piñon nuts. A style that, after centuries of mixing-and-matching, today, is a hundred percent New Mexican.
11 Traditional New Mexican Foods To Try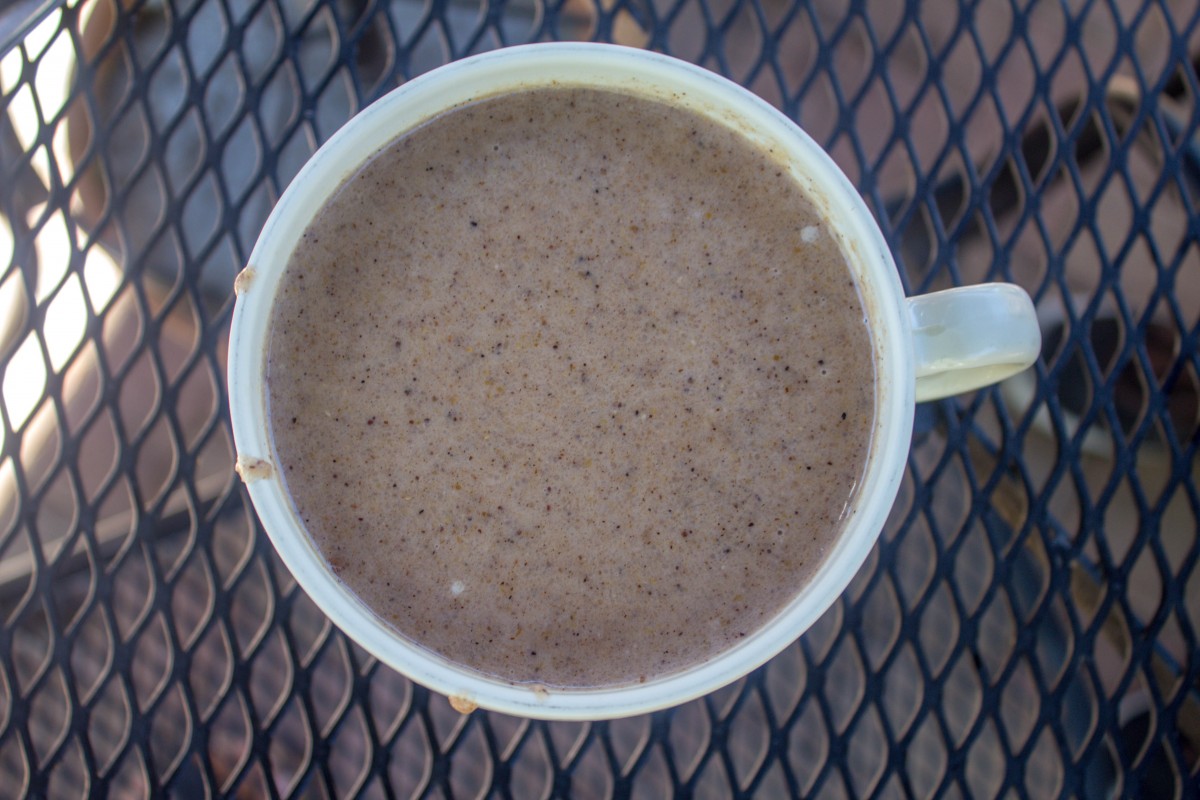 Blue Corn Atole
Blue Corn Atole (pronounced: uh-tol-ey), a sweet drinkable porridge, is a standard New Mexican breakfast item – finely ground thick cornmeal thinned by milk. A heavy and hearty drink that's sweet and rich and full of texture, blue corn atole can come in a variety of flavors (chocolate, vanilla, or cinnamon – occasionally, chocolate, vanilla, and cinnamon).
My favorite spot to grab this authentic New Mexican dish is Tia Betty Blue's, an unfussy (and slightly sassy) breakfast stop in Albuquerque. Tia Betty Blue's is all about loose homestyle cooking. I love ordering a mug of atole (plain, no whipped cream) alongside some spicy blue corn waffles.
Traditional New Mexican Food Rating: 5/5. Can I move to New Mexico for this?
Posole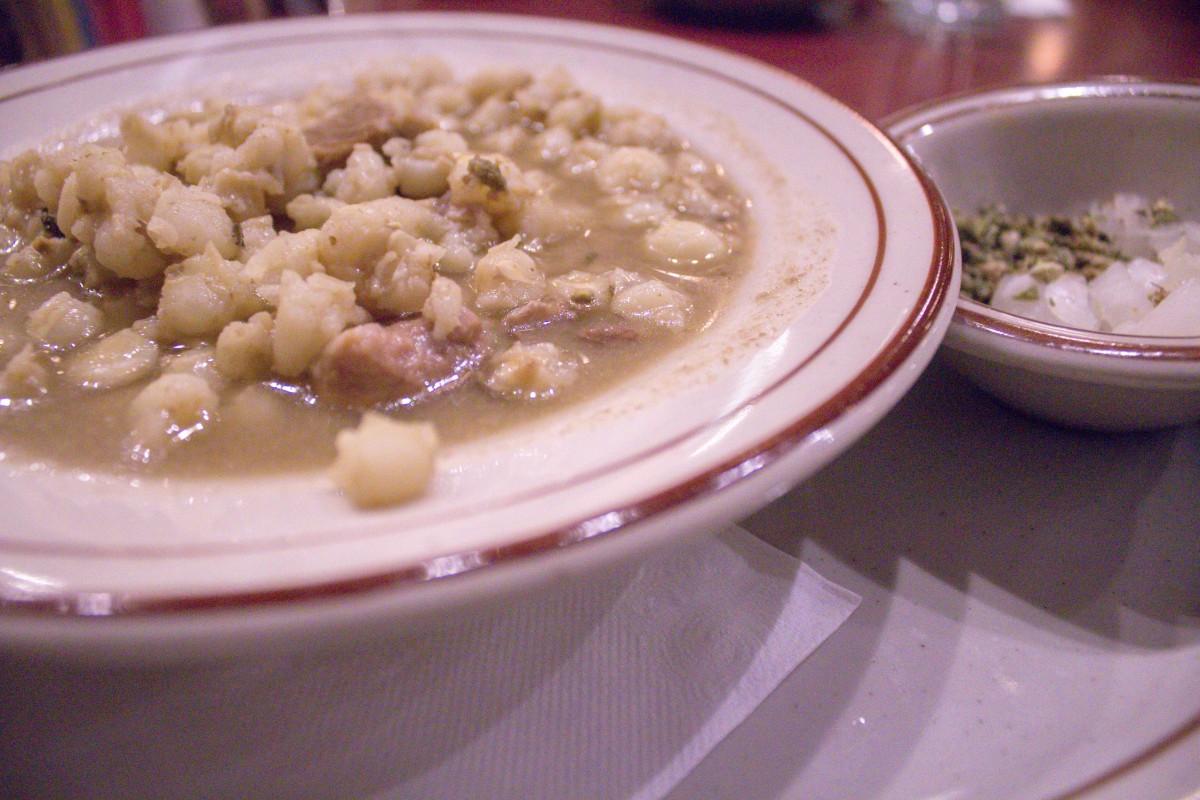 Posole is comfort food. It's a stew of sorts, made with hominy (dried corn) and pork.
Traditional posole is thick in ingredient-defined flavor. It's a dish that's not about the spices. Instead, the satisfaction arises from the fattiness of the pork and the slightly sweet but nutty flavor of the hominy.
I'll be honest, posole is a tough find in New Mexican restaurants (if only I could borrow a New Mexican grandmother and a crockpot…), but Sadie's (in Albuquerque) does an amazing job of bringing homestyle flavors to a commercial table.
Traditional New Mexican Food Rating: 3/5. I'm not a huge fan of hominy served whole. It's 100% personal preference. Most sane people I know would give posole a 5.
Travel Tip: If you can't find posole, try menudo rojo, posole's colorful, meatier cousin made with red chile and (most commonly) tripe.
Fry Bread Tacos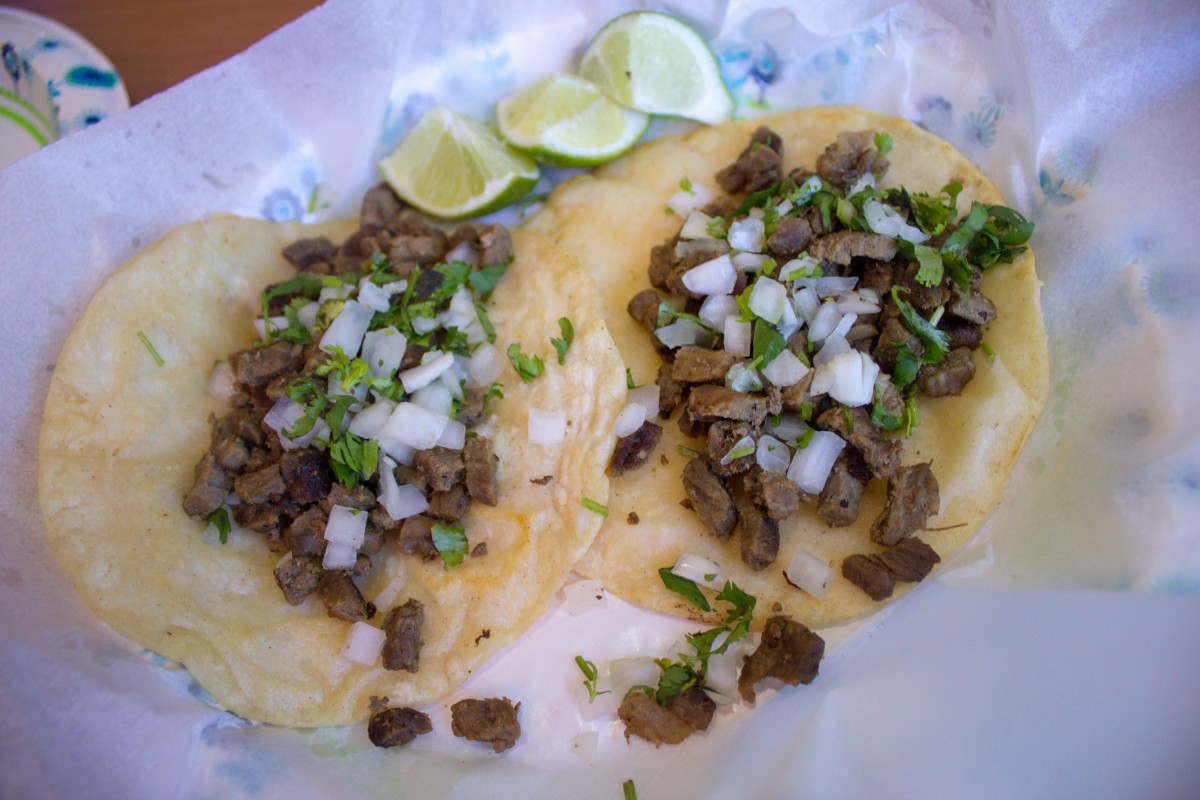 Fry Bread was a survival staple, conceived during the Navajo Long Walk. In the 1860s, 8500 Navajos were uprooted from their homes, forced to journey from New Mexico to Arizona on foot.
The Long Walk was an attempted ethnic cleansing. Navajos were given pitiful rations, driven to a point of starvation. And Fry Bread was invented as a way of making use of those pitiful rations.
The ingredients are simple: lard, salt, sugar, flour. The result is a puffed bread that's buttery, light, and filling.
Fry Bread wasn't a food that became popular by choice. It was a food that became popular by circumstance.
Today, fry bread (dusted in confectioner's sugar) is mostly a local and state fair food. But you'll still find it in some smaller New Mexican eateries.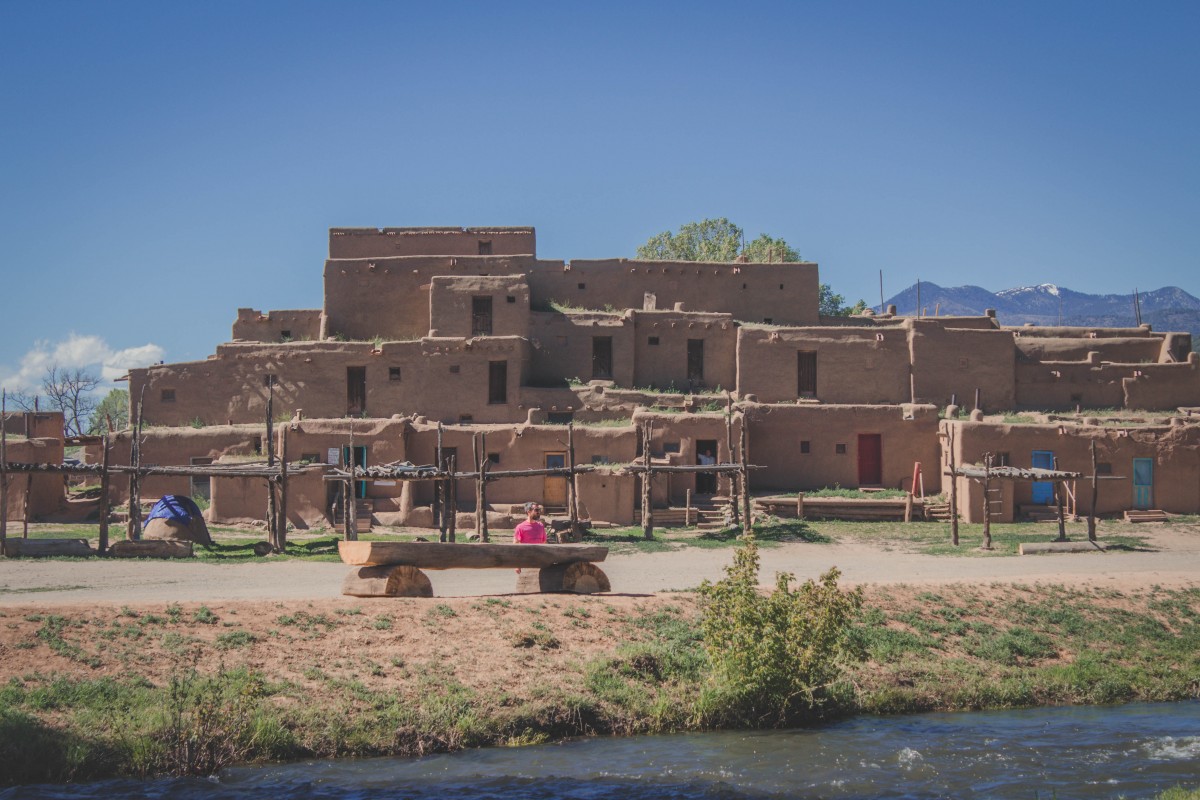 "Do you see this?" a shopkeeper asks, pointing to a faded picture on the wall. On it is a woman and a beehive-shaped oven.
We're at the Taos Pueblo, a UNESCO world heritage site and one of the oldest inhabited spaces in the United States.
"That's a horno," the shopkeeper says. "That's where my mother used to make fry bread. She still makes the best bread. She taught me how to make it too."
He cracks a smile at the memory.
Taos Pueblo always has freshly-made fry bread on-hand for sale. Most of the shops in the complex are cash only joints so bring enough for fry bread tacos – fry bread loaded with veggies and meat.
Traditional New Mexican Food Rating: 5/5 for taste.
Travel Tip: On some menus, you may see fry bread labeled as Navajo bread or fry bread tacos.
Calabacitas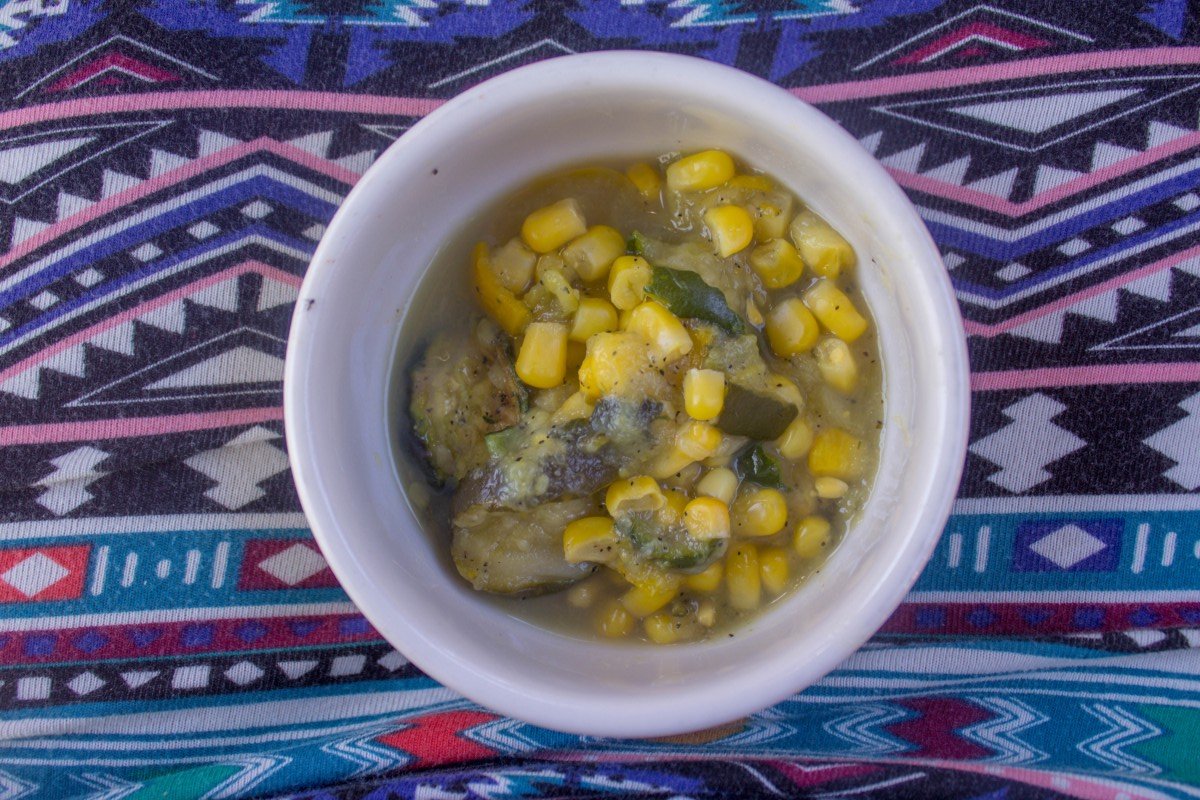 In New Mexico, Calabacitas, a mix of fall vegetables served year-round, is a popular side dish. Think zucchini, squash, corn, and (a whole lot of) green chile.
Traditional New Mexican calabacitas are soft but not soggy. They have a distinctly autumnal flavor that feels refreshing on a hot day.
If you're in Albuquerque, hit up El Pinto for the best calabacitas in town. El Pinto is an upscale restaurant that feels like a movie set. With lush gardens, a fit-for-a-wedding interior, and dreamy meals, El Pinto turned out to be one of my favorite restaurants in Albuquerque (but let's be honest, I love all New Mexican food).
Traditional New Mexican Food Rating: 5/5.
Herbal Tea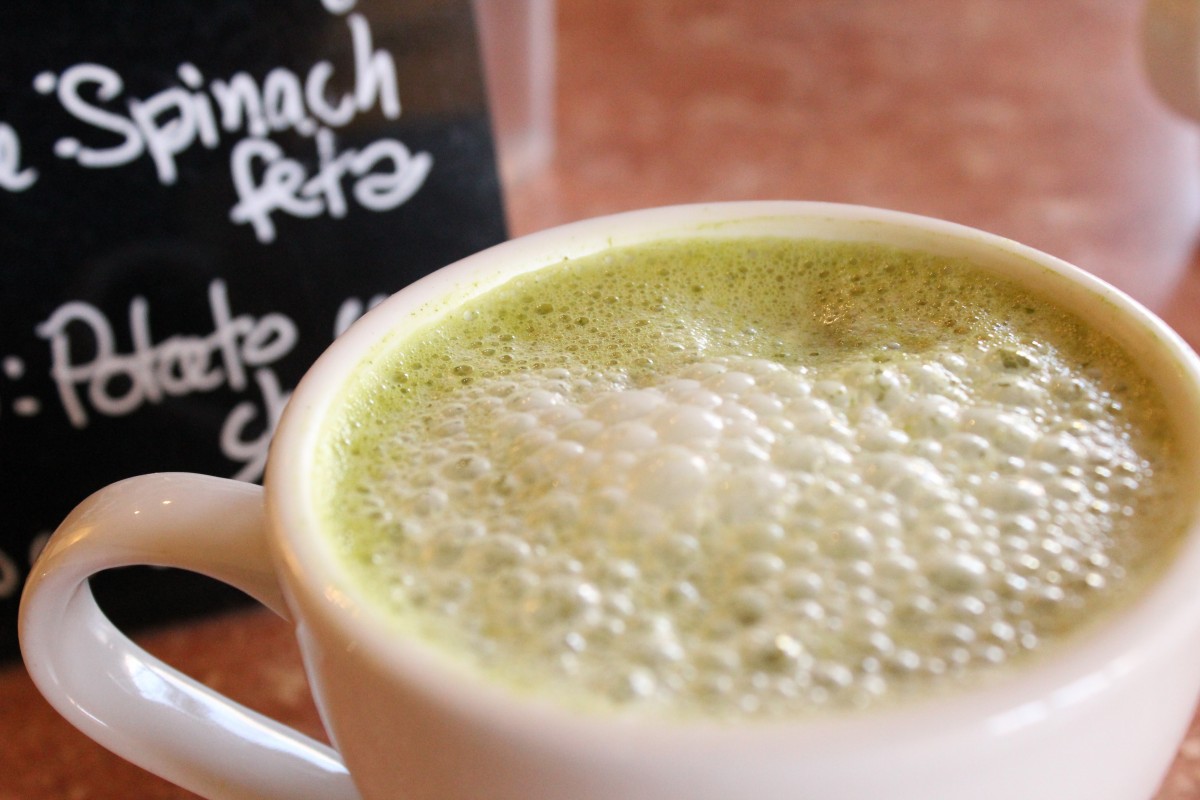 I'm happy to confess, I'm a tea addict. I love a morning cup of tea (and a coffee – is it bad to have both? Don't answer that).
In the Deep South, sweet tea is all the rage. But in New Mexico, herbal tea is a clear favorite. And the state has mastered the art of herbal tea.
Most teas served are Eastern blends infused with added vitamins. New Mexico Tea Company is a local favorite stop for loose leaf options.
My personal go-to is The Tea House in Santa Fe (I've been visiting this place for years and absolutely love it). The Tea House is located on Canyon Road, next to a hub of independent art galleries. It's a swish spot, with high-rise tables and a smooth work (and study) friendly atmosphere.
Traditional New Mexican Food Rating: 5/5 for The Tea House in Santa Fe.
Blue Corn Everything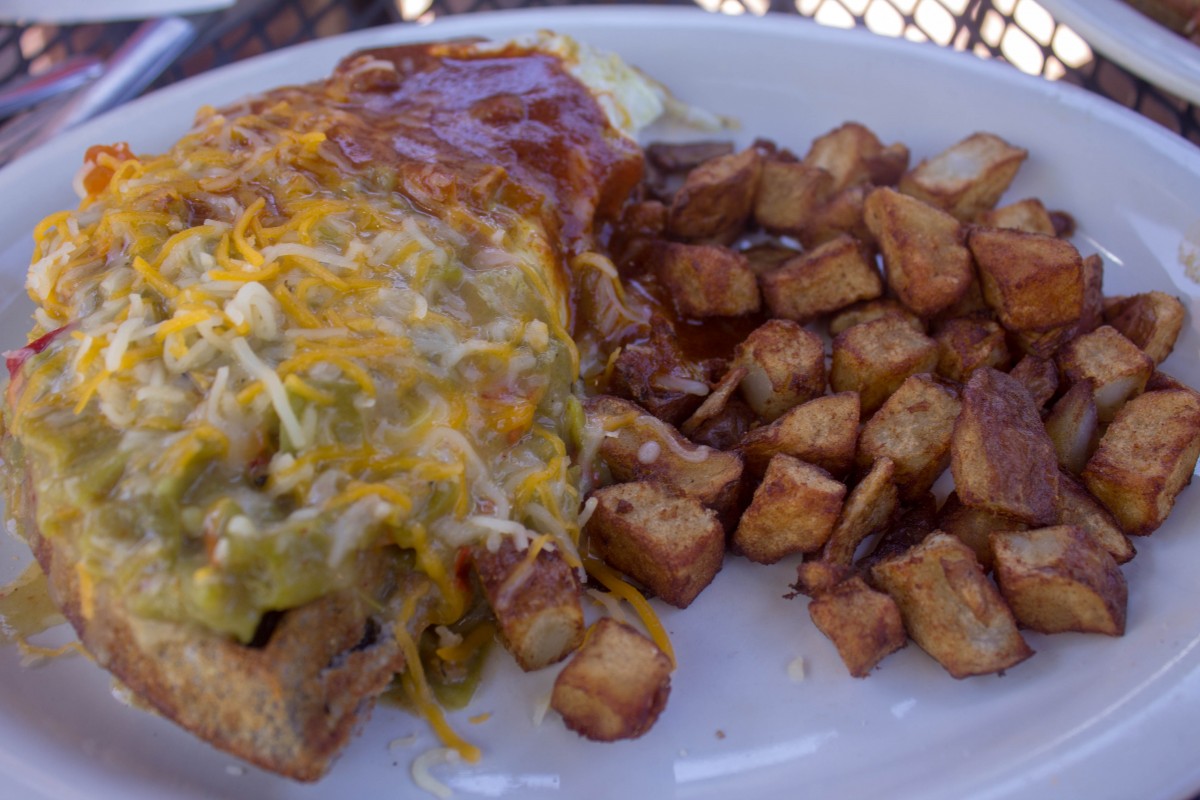 Corn is all things American. But blue corn is all things Southwestern.
Blue corn is slightly sweeter than yellow corn. It's used a lot in traditional New Mexican cooking. In restaurants, you'll find blue corn tortillas, blue corn waffles, and even blue corn pancakes!
If you've never tried blue corn before, Tia Betty Blue's (Albuquerque) is a great entry point. But I also love the huevos rancheros (eggs and chile loaded onto blue corn tortillas) at the Blue Corn Cafe in Santa Fe.
Traditional New Mexican Food Rating: 5/5. I'm addicted to blue corn.
Chile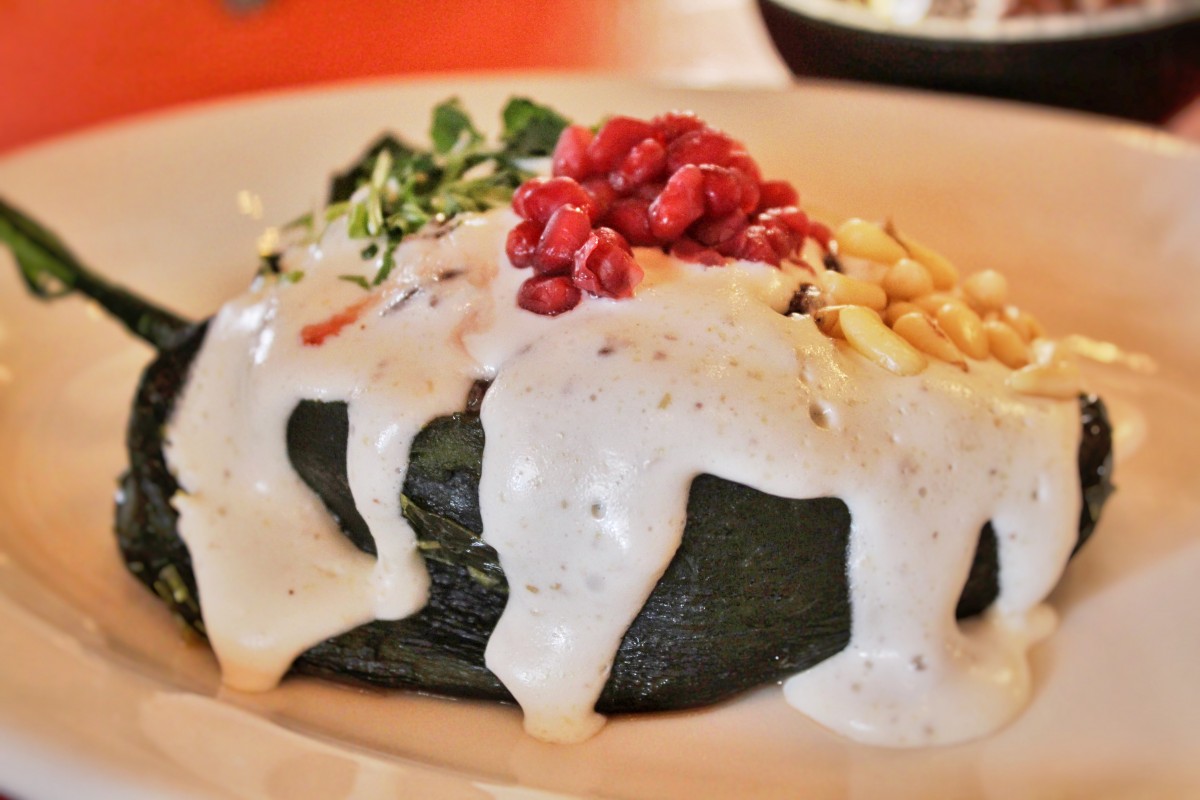 New Mexican chile is always good.
Green chile and red chile are both made from the same plant. In fact, red chile is just ripened green chile. But the flavors are drastically different.
Green chile has a deep smoky flavor that I'm obsessed with and red chile's tone borders on sweet.
I'm caught in a love triangle between the two so when asked "red or green?", I always choose Christmas (New Mexico's slang for both).
Hatch has the best chile in New Mexico. Chile is more than just a staple in Hatch. I mean, even the Sonic in Hatch has green chile on the menu.
When in Hatch, visit Sparky's Burgers, BBQ, & Espresso. Sparky's, despite its distinctly quirky (and comical) exterior, is an underrated stop. It serves monstrous burgers, well slathered in good ol' green chile. You just can't beat that.
Traditional New Mexican Food Rating: 5/5. Yes.
Sopapillas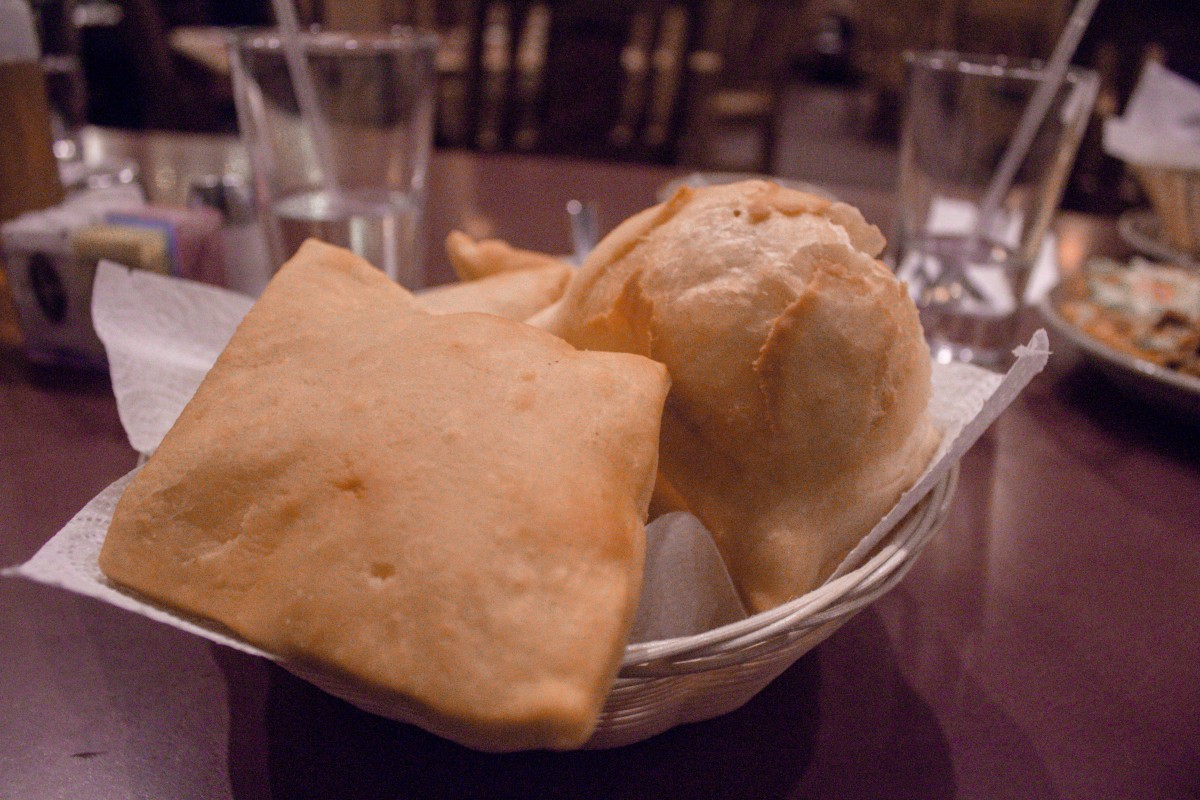 Sopapillas (also known as sopaipillas) are puffed fried dough pastries. They are made either sweet or savory.
The sweet versions are pillows of happiness, served with a side of honey. The savory ones are stuffed with well-spiced, you'll-definitely-crave-more fillings.
I love both equally, in different ways.
Traditional New Mexican sopapillas (pronounced: sow-puh-pee-uhs) are "sops", a type of food used to clean up whatever juices remain in a dish (for example, all the delicious green chile that oozed out of your entree). They have a slightly crispy exterior with a soft interior that melts in your mouth.
You normally don't have to order sopapillas. They should come with your entree.
I, personally, love the airy sopapillas at Casa de Valdez, a big-on-the-meats restaurant on the border of Ranchos de Taos and Taos. But I'm also completely obsessed with Sadie's (down in Albuquerque) sopapillas.
Scratch that, I love sopapillas in general. I can't choose a favorite place.
Traditional New Mexican Food Rating: 5/5. If I could live off a diet of sopapillas, I would.
Stacked Enchiladas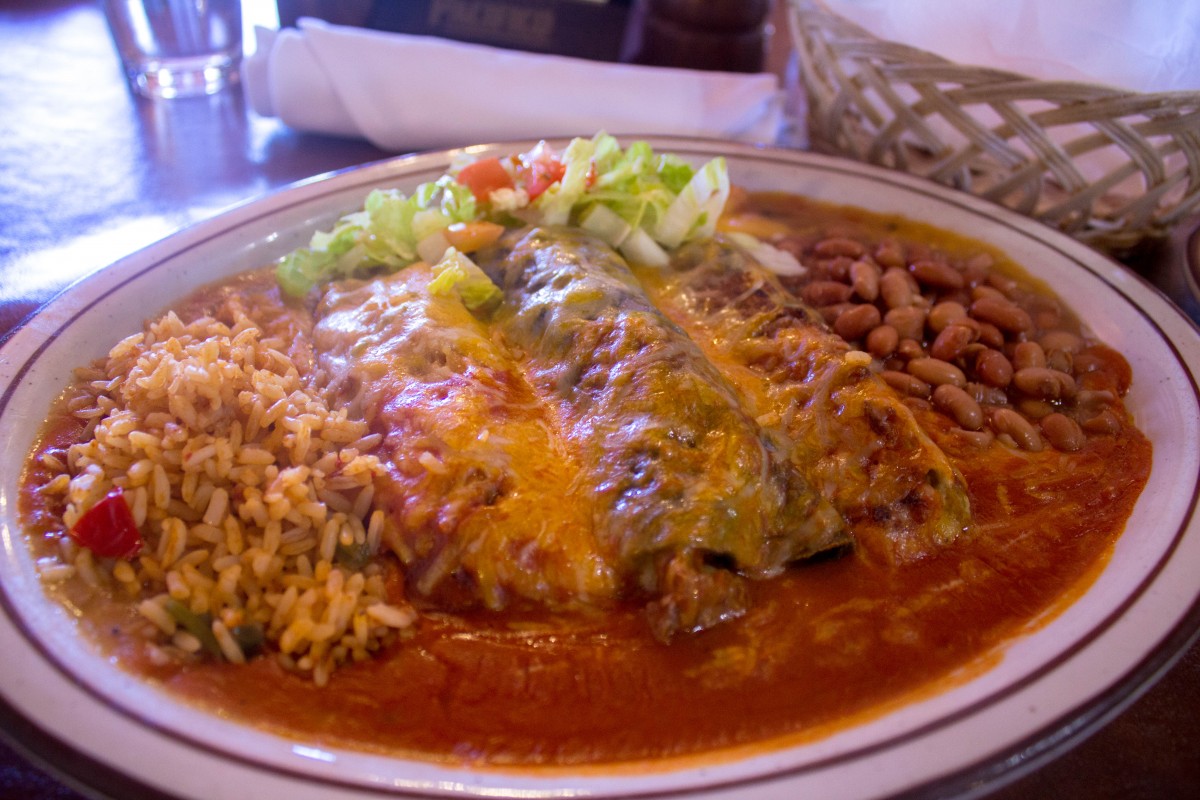 First of all, stacked enchiladas are a surprisingly spicy dish. Every time I ordered stacked enchiladas in New Mexico, my tongue was on fire. I probably needed three cups of milk and an extra order of sopapillas to drown out the spice.
Did that stop me from ordering it? No. It made me love the dish even more.
Stacked enchiladas are a lot like traditional enchiladas except layered instead of rolled. It's all about the meat and the cheese and the chile. And it's good. Really good.
El Ranchero Cafe, a mom and pop joint just off the highway in Milan, does stacked enchiladas right. This cozy restaurant makes homestyle Mexican food with a distinctly New Mexican edge.
Traditional New Mexican Food Rating: 5/5.
Green Chile Stew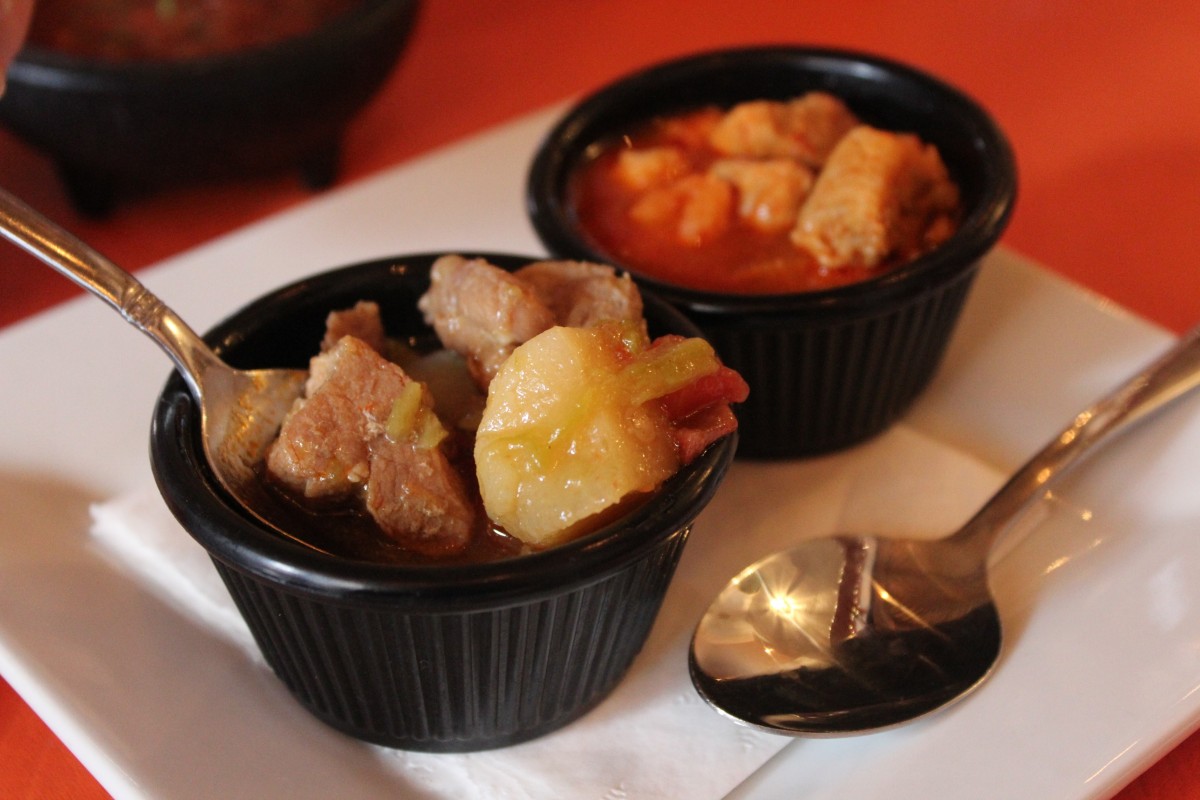 Chile Stew is New Mexican comfort food that I've tried hard to recreate (and I can't. I just can't. It doesn't taste the same).
New Mexican chile stew is a warm bowl that feels so right. All the ingredients are spiced (or slightly sweetened) and tender. While I love both green chile and red chile stew, I'm (ever so slightly) more partial to green chile stew.
There's something about the tanginess and savoriness in this traditional New Mexican dish that hits the right note for me every single time.
I'm particularly obsessed with the chile stew from Casa Chimayo in Santa Fe (and by particularly, I mean very).
Casa Chimayo is a quintessential New Mexican eatery. It's a warm-toned restaurant dressed up in ristras and candles.
Casa Chimayo's stew, packed with onions, potatoes, pork, and carrots, is all flavor. It's a dish I just can't get enough of.
Traditional New Mexican Food Rating: 5/5.
Biscochitos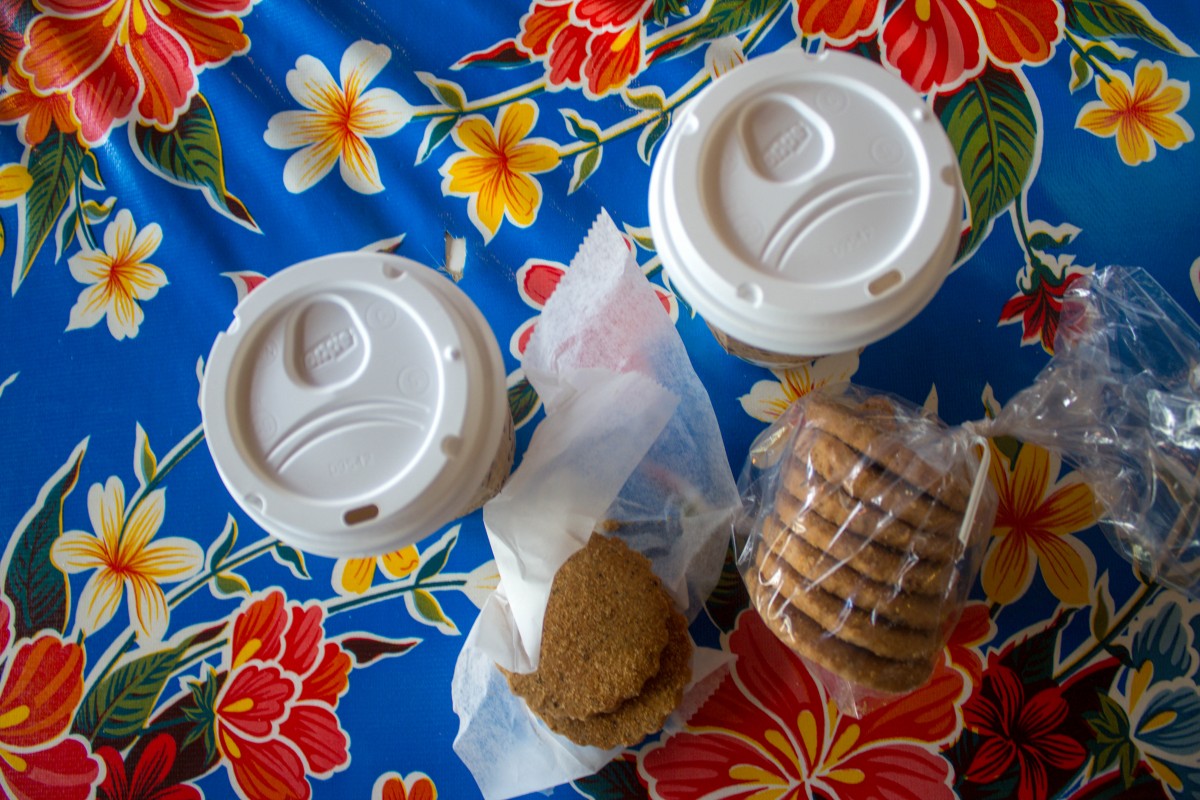 Biscochitos are gritty New Mexican cookies that are incredible (read: heavenly) with a side of coffee. In New Mexico (especially Taos), biscochitos are known as the Christmas cookies.
It's a December staple.
Made from anise seed, cinnamon, and (of course) sugar, this shortbread-style treat is all-around delicious.
My favorites (served year-round) are from Golden Crown Panaderia in Albuquerque. Golden Crown is a neighborhood bakery, known for its generous free samples and old-fashioned bakes.
There isn't a whole lot of room for parking here, but it's still worth a stop. I ordered twenty biscochitos during my last visit to Albuquerque (to bring back to Dallas) but they were gone before I even finished my New Mexico road trip!
Y'all, biscochitos are addictive and I'm not complaining.
Traditional New Mexican Food Rating: 5/5. End of story.
More Traditional New Mexican Foods You Need To Try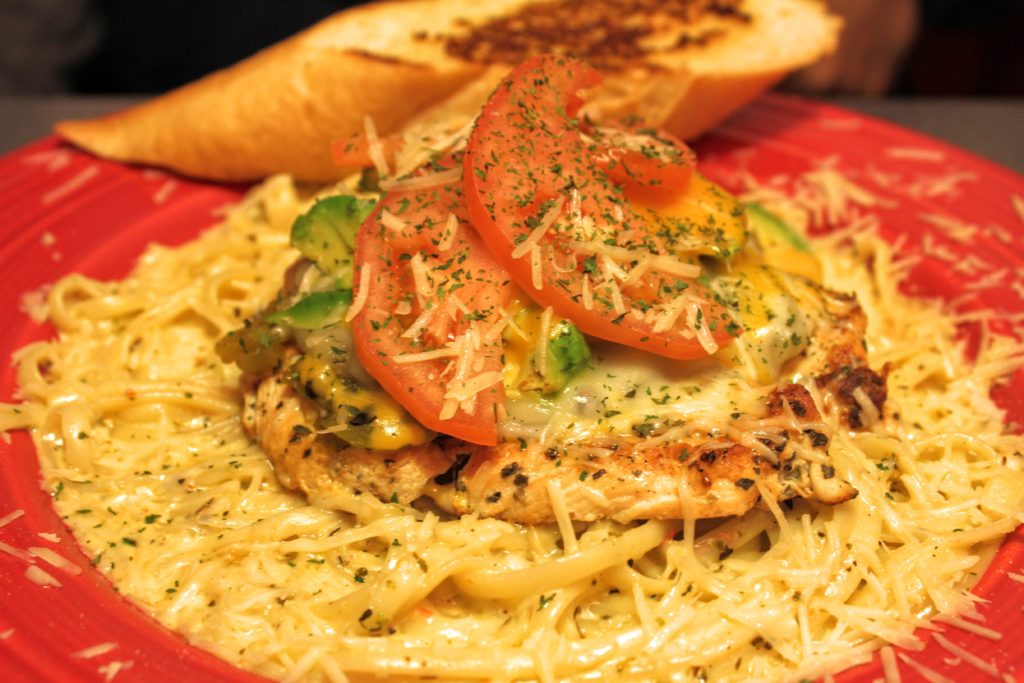 Piñon Coffee: I saw shops advertising Piñon Coffee everywhere in New Mexico (I didn't try any because I'm allergic to piñon nut, but I've heard it's really good).
Cinnamon Roll: Frontier is a popular restaurant in New Mexico and its cinnamon rolls are iconic and sweet.
Old School Style Diner Foods: A part of Route 66 once trailed through New Mexico. Today, there are plenty of old-school style diners all around the state. I love Blue Moon Diner in Farmington the most. It's glitzy and fun and the food is scrumptious.
Savory Chocolate: Red chile and green chile chocolate exist, and the world is ever-so-much-more delightful as a result. If that sounds up your alley, check out the Chocolate Cartel in Old Town Albuquerque.
How Do I Order New Mexican Food? 4 Tips
When you query New Mexican food while visiting New Mexico, most search engines will give you restaurants that serve Mexican food instead of New Mexican food. Take a look through the restaurant's website and see if any of the traditional New Mexican foods above are listed online to distinguish.
If there's chile involved (and there usually is), you'll always be asked red or green. If you can't decide, choose Christmas (you'll get both)!
Green chile is spicier than red chile (read as: things I wish I knew before ordering traditional New Mexican food).
Most traditional New Mexican foods aren't vegan. If you're looking to try vegan New Mexican food (or vegan food in New Mexico), make sure Santa Fe is on your itinerary. Santa Fe is home to many delicious Eastern-inspired vegan restaurants (and if you're in Albuquerque, hit up The Acre).
Recommended New Mexican Food Tours
Did you enjoy this post? Have you ever tried traditional New Mexican foods? What are your favorite traditional New Mexican foods? Let me know in the comments below!