Traditional Texas foods are thick meaty Southern classics.
Vegans, you've been warned.
Lately, I've been craving soul food. I don't know why but something about the weather makes me want nothing more than a hot tub of bean chili, the kind where you can see the film of oil on top.
Texas is the king of greasy, I-know-it's-bad-for-me-but-I-don't-care, country cookin'.
I hope you're hungry because over the next few minutes, we'll be flitting from restaurant to restaurant, exploring the most iconic dishes from the Lone Star State. Trust me, these traditional Texas foods will fire up your appetite.
Chicken Fried Steak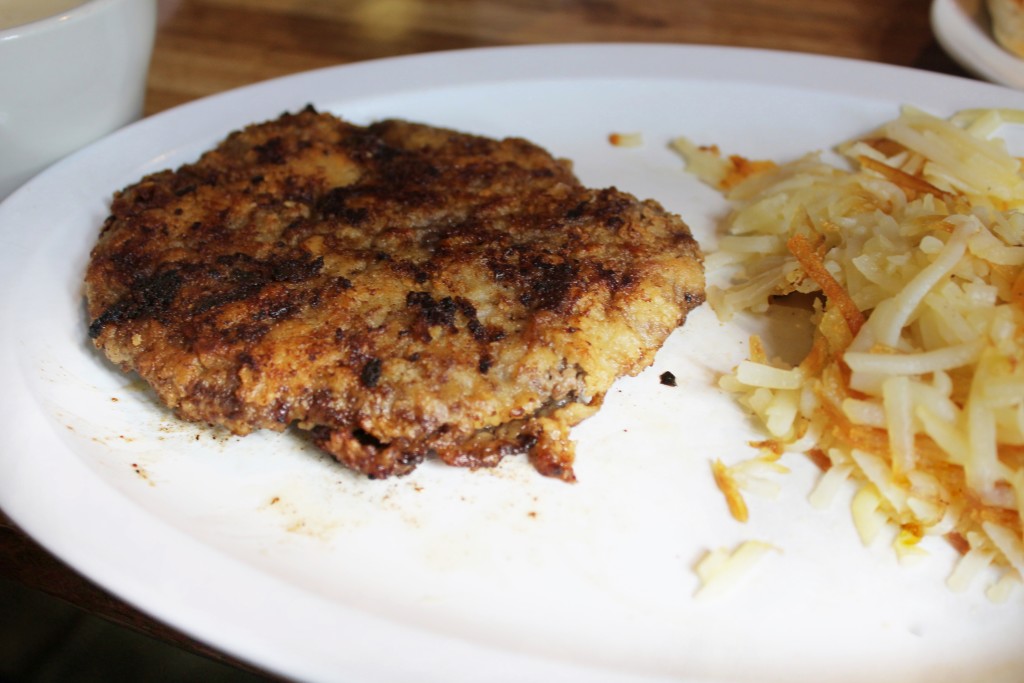 A tenderized beefsteak breaded, pan fried, and topped with creamy gravy, chicken fried steak is a seasoned Southern specialty.
Chicken fried steak is served in most local cafes, making it one of the easiest traditional Texas foods to find. Most follow a similar recipe, but Youngblood's Cafe in Amarillo adds a special twist.
Grilled in butter instead of fried, Youngblood's juicy steaks are seared to perfection. Let me say, I really appreciate a tender chicken fried steak. After spending years battling with knives trying to cut rough, meaty slabs, Youngblood's was a welcome respite.
Traditional Texas Food Rating: 3.5 Stars (5 stars before I watched "where beef comes from" documentaries, became scarred for life, and stopped eating beef).
Youngblood's Cafe: 620 SW 16th Ave, Amarillo, TX 79101
Pecan Pie
Nothing says traditional Texas food more than pecan pie. Made from roasted pecans, sugar, butter, and vanilla, pecan pie is a ridiculously sweet treat.
True pecan pie has to be homemade. Make a thick slice according to mum's cookbook (or Ree Drummond's website), top it off with a scoop (or two) of Blue Bell ice cream, and eat up.
While I'd love to bake you a slice right now, we'll be visiting Emporium Pies, a local Dallas chain with a rustic, summer cabin feel, instead.
Emporium's pecan pie, called the Drunken Nut (can we just dwell on how cute that name is for a minute?), is sweet, thick, and crumbly all at once. Healthier than a traditional pecan pie, Emporium Pies leaves out corn syrup and substitutes traditional ingredients for high-quality brown sugar and local Texas pecans.
One slice serves two making this the perfect date night dessert.
Traditional Texas Food Rating: 5 Stars (Nothing. Beats. Pecan. Pie.)
Emporium Pies: 314 N Bishop Ave, Dallas, TX 75208
Anything (And Everything) Deep Fried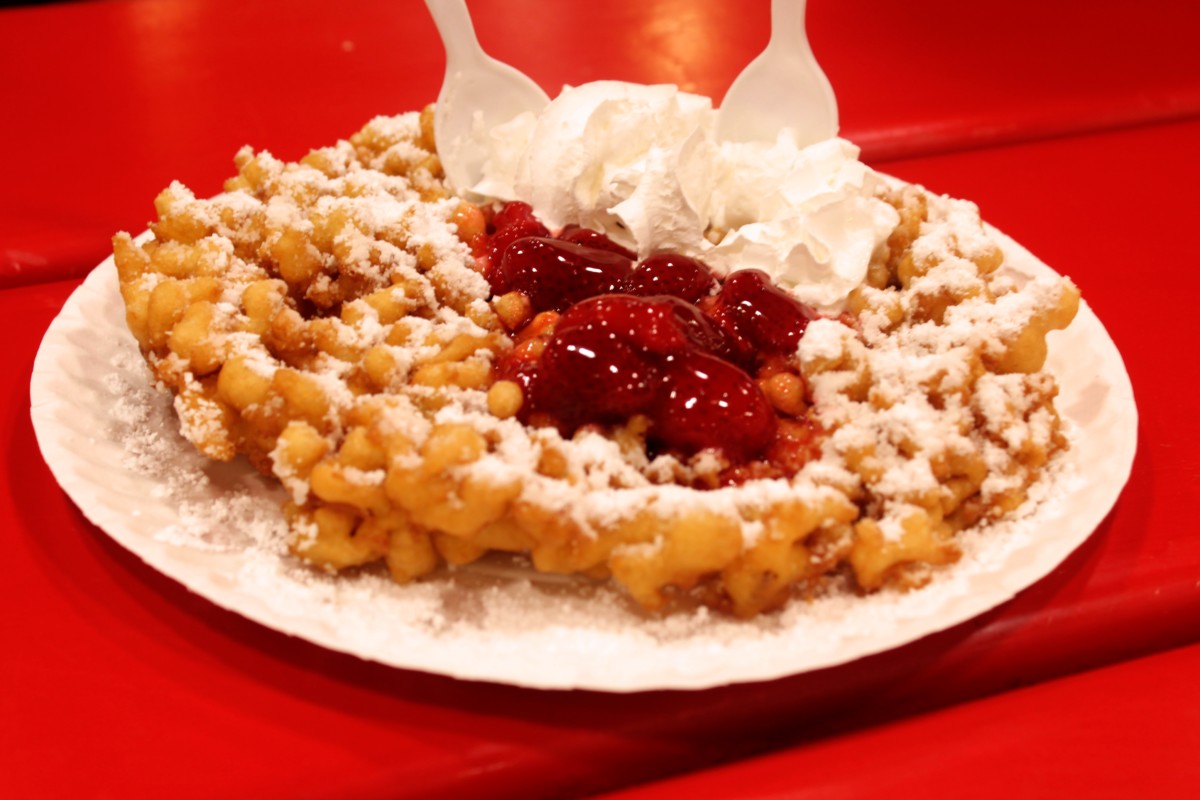 With weird and wacky foods like ramen grasshopper cookies (I don't even want to know), the State Fair of Texas is a foodie adventure.
We're sticking to the classics – soft, powdered-sugar heavy funnel cake and of course, a few of Fletcher's corny dogs (it's a must).
Traditional Texas Food Rating: 2 – 5 Stars (depends on what's being deep-fried)
State Fair Of Texas: Fair Park, Dallas
Donuts & Kolaches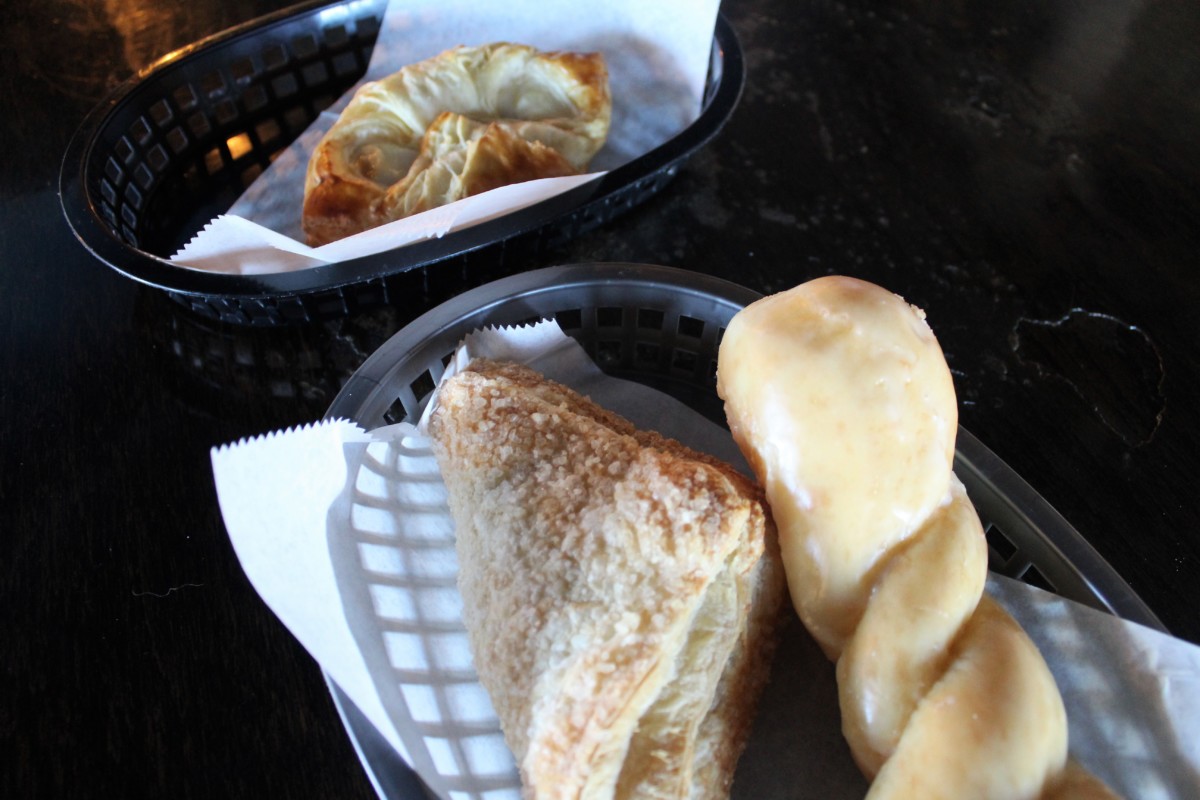 There's at least one donut store every mile in Texas and I'm not complaining.
The Texas kolache is just as Czech as it is American. An old-world pastry brought in by Eastern European immigrant families, the kolache has evolved into a must-have Dallas to Austin road trip snack.
Stop by West, Texas and visit any one of the Czech bakeries. There are a few. All are good. And if you're on a commute, pick up a fluffy kolache from an en-route suburban donut shop (set in a Kim's Convenience Store style atmosphere, these are slightly less bold in flavor but sugary and oh-so good).
Traditional Texas Food Rating: 5 Stars (I love kolaches, what can I say?)
Little Czech Bakery: 105 N College Ave, West, TX 76691
Gourmet Food Trucks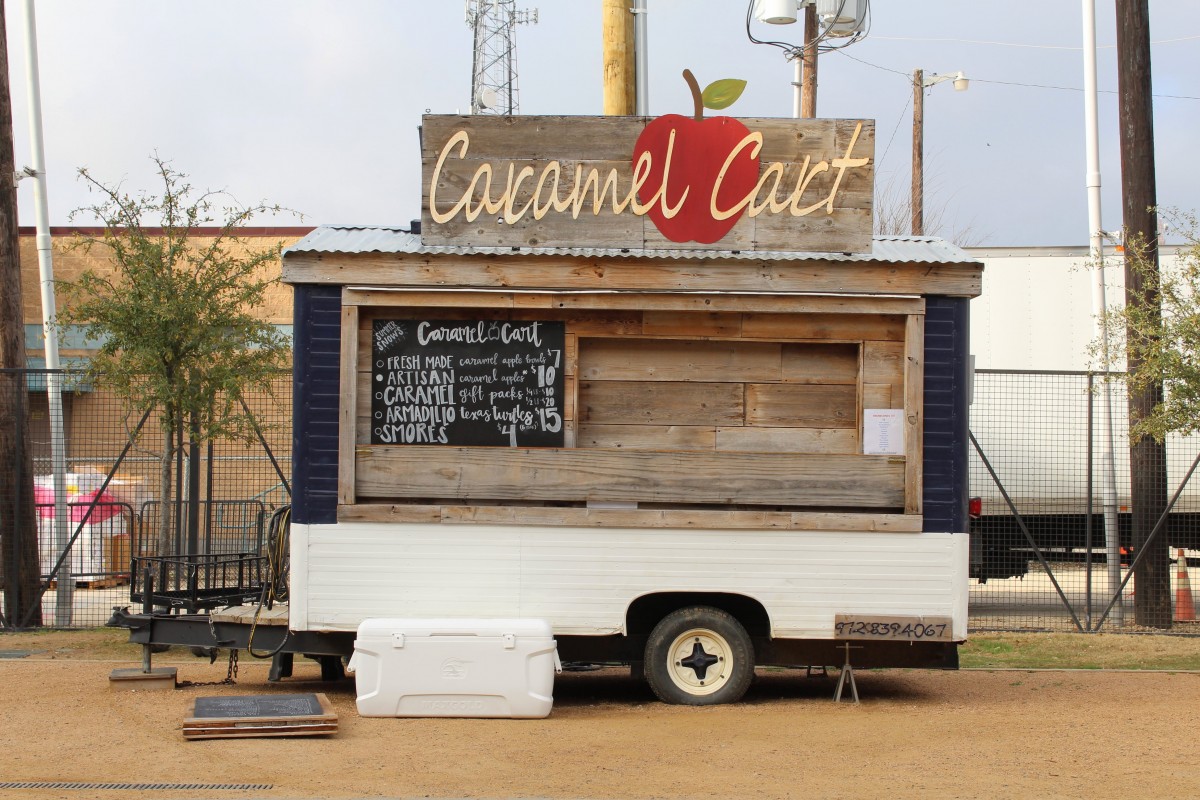 I can't make a list of traditional Texas foods without mentioning the food truck culture here.
Often serving fusion dishes, Texas' food trucks pull out all the stops when crafting their culturally-influenced menu items.
A few of my Dallas favorites include:
Nosh Box Eatery: Locally-sourced, artisan-crafted meals.
The Guava Tree Truck: Cuban street food. Get the Yuca fries.
F&F Express: I used to swear by this place in University. Oily, greasy, and totally Texas with a Korean twist, F&F Express might just be my favorite Dallas food truck.
For gourmet, all-American foods, visit Magnolia Market in Waco. Endless options in one place. Life is good.
Traditional Texas Food Rating: 4 Stars (food truck food is always really expensive)
Magnolia Market: 601 Webster Ave, Waco, TX 76706
Tex-Mex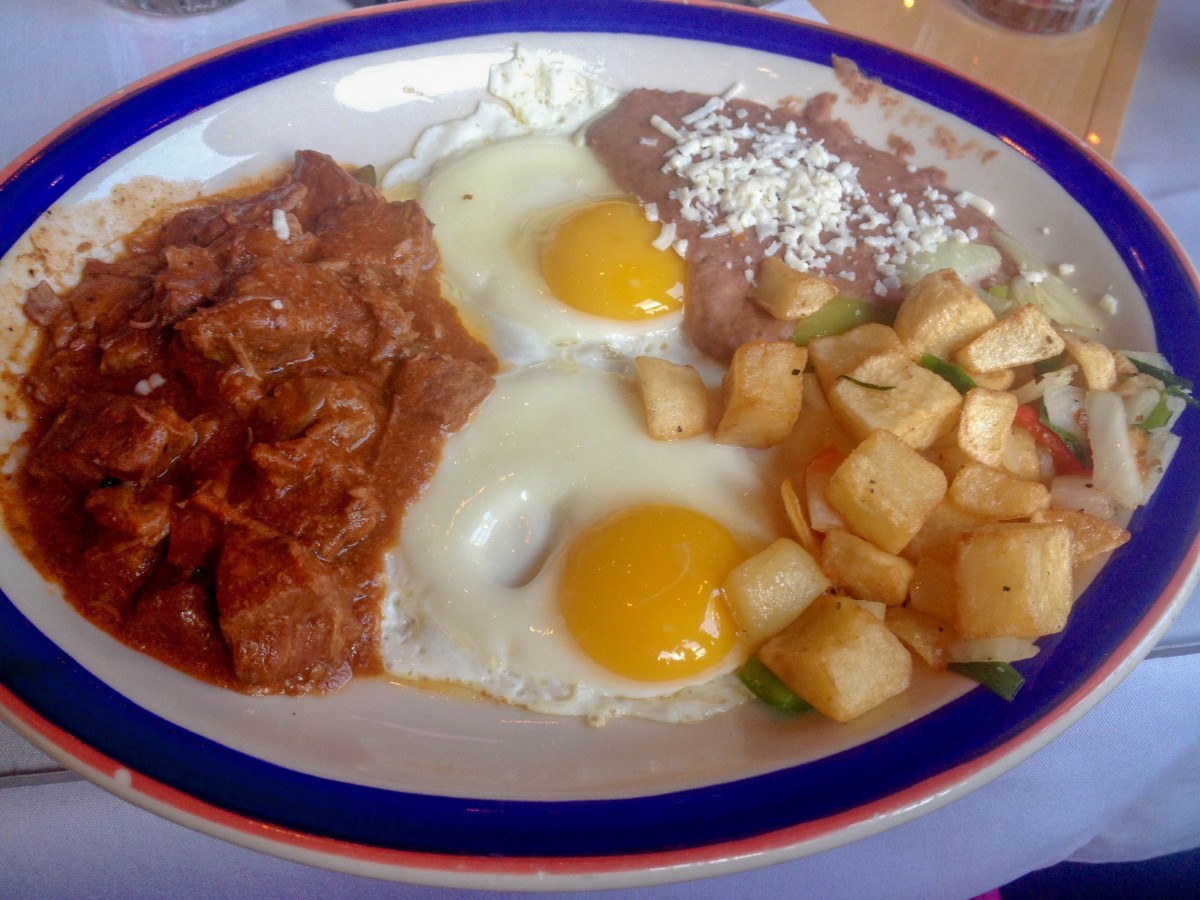 San Antonio knows Tex-Mex. And there's one old-school eatery that knows it best.
Our first true Tex-Mex meal is at Mi Tierra, a delightful bakery, restaurant, and bar in Historic Market Square.
Mi Tierra serves traditional Tex Mex, a subtle blend of Mexican and Southern cooking. Just to get the full experience, we order a Mi Tierra Special Breakfast. Eggs. Refried Beans. Tortillas. Carnes de Res Guisado.
I feel like Pavlov's dog as I'm typing this. The tortillas are buttered and airy. The beans, well salted, are smooth and slightly creamy. And the taste of the beef isn't muted or overpowered by the flavor of the tomatoes or peppers.
This is Tex-Mex perfection.
Traditional Texas Food Rating: 2-5 Stars (while Mi Tierra serves amazing Tex-Mex, a lot of Texas eateries serve bland, soggy beans)
Mi Tierra: 218 Produce Row, San Antonio, TX 78207
Barbecue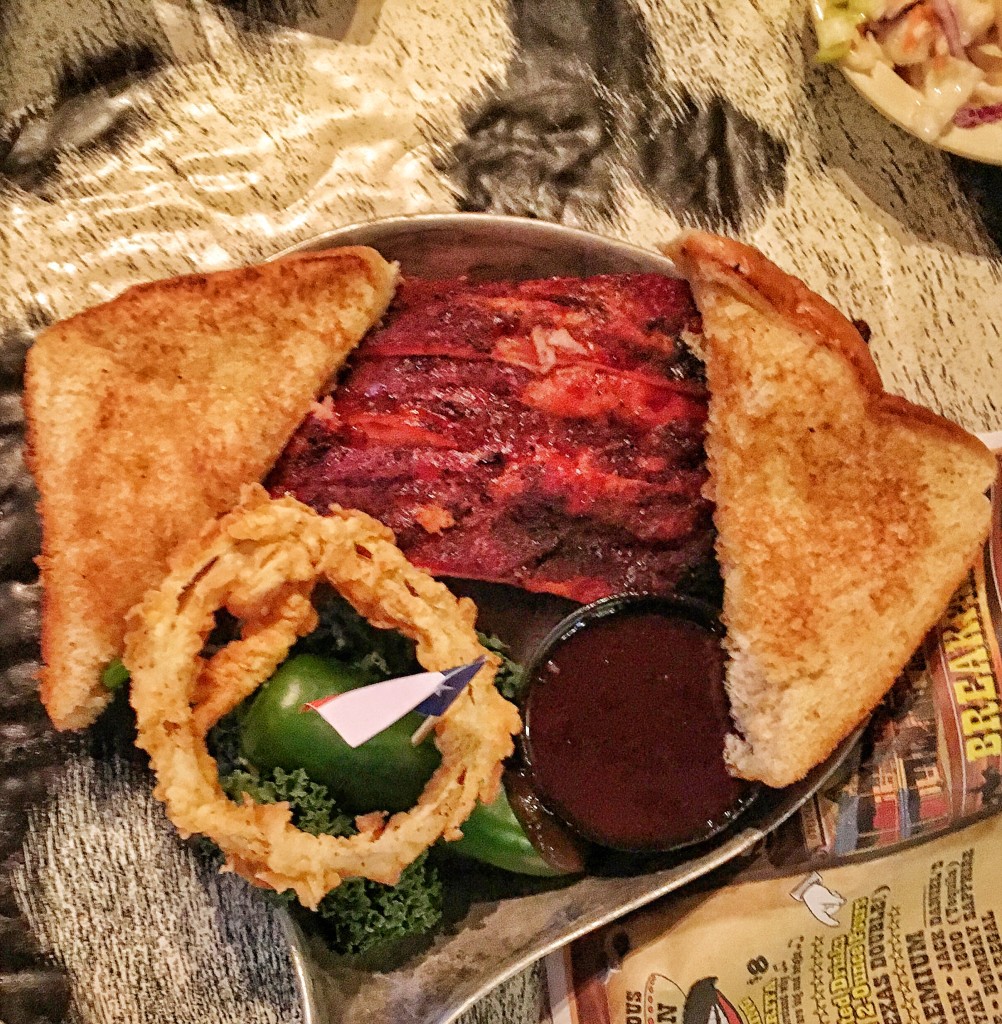 Of all the traditional Texas foods on this list, barbecue has to be the most popular.
From sweet to smoky, each restaurant puts its own spin on Texas barbecue. I personally love the savory variety.
A unique BBQ pit in Driftwood, Texas, Salt Lick serves ribs like no other. Get the brisket. Wait in line (it's long but worth it). Order seconds.
Traditional Texas Food Rating: 4 Stars (I wish they accepted cards)
Salt Lick: 18300 Farm to Market Rd 1826, Driftwood, TX
Travel Tip: The Salt Lick is a cash-only establishment. Bring at least $20/person.
Chili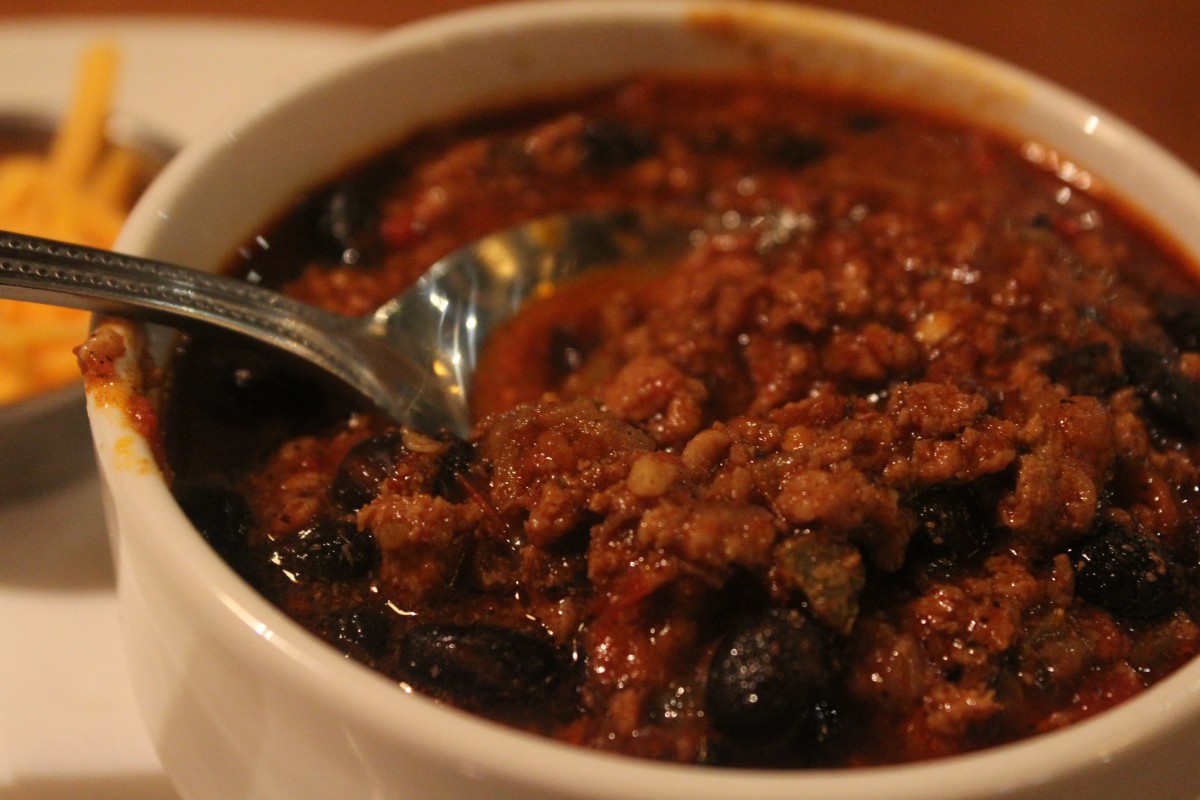 On a cold night, nothing says cozy more than a warm bowl of chili.
Traditional Texas chili is bean-free and beef-heavy but I prefer a softer kind, one with tomatoes, turkey, beans, and a side of cheddar cheese.
I'm trying to eat healthier.
I don't think the pork ribs helped.
I love the chili served at Black Walnut Cafe. An upscale brunch restaurant, Black Walnut Cafe doesn't have a bad menu option. And I can confidently say that because I've tried them all (with the exception of their limited-time, seasonal items).
Chili for breakfast might not sound appetizing, but I'm ordering it for us now and trust me, you'll enjoy it.
Traditional Texas Foods: Honorable Mentions
Texas Toast: Doubly thick, garlic buttered bread.
Fried Okra: A little hard to find but when you do see it on a menu, order it.
Blue Bell Ice Cream: Texans have an obsession with Blue Bell.
Tacos: Boca 31, a Latin American restaurant in Denton, makes the best tacos on the planet.
Hamburger: Athen's native, Fletcher Davis claims to have invented the hamburger (along with a hundred or so other people). But when craving a late-night patty, just go to Whataburger.
Dr. Pepper: There's even a museum in Waco.
Sweet Tea: The perfect picnic drink.
Did you enjoy this post on traditional Texas foods? Have you tried any of them? Are there some traditional Texas foods you love? Let me know in the comments below!