dark twisted fairytales
I grew up on stories where heroes fight villains and win because their hearts are good and pure and true. Dark fairytales aren't those kinds of stories. They're twisted and fractured and grim. Dark fairytales hold hands with horror; they're stories that scare because they reveal (not so pretty) truths about the world.
When I was younger, I loved the sanitized versions of fairytales. They were full of hope and promise. Now, in my mid-twenties, I've come to love the jagged edges of twisted fairytales.
Here are ten-plus dark twisted fairytales to read. Some of these fairytales are wholly new imaginations. Others are retellings of fairytale classics.
P.S. This is the resource I use to check content warnings for books.
Disclosure: Heads up, this post contains some affiliate links, which means I may get a commission if you make a purchase. Don't feel pressured to buy anything. I still love that you're here, reading my content (side note: I'd probably suggest getting a coffee or tea first though because my blog posts tend to be long). To find out more, you can read our full affiliate disclosure right here.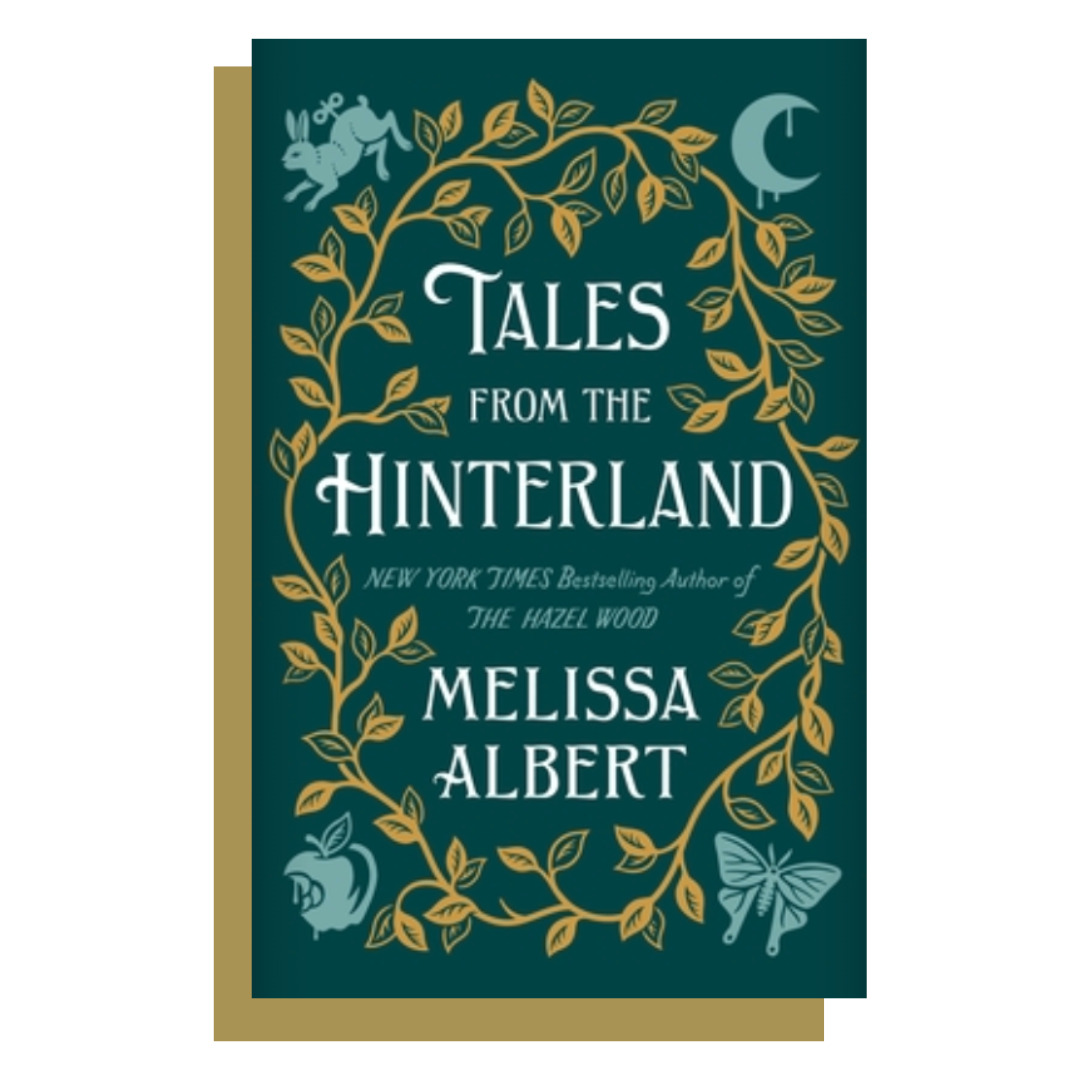 Tales From The Hinterland is a lushly written collection of a dozen original dark fairy tales. There's the story of Hansa The Traveler, a girl who spoke to the moon and who, one day, heard the moon speak back. There's the tale of two sisters, one lost after being betrothed and the other willing to lose herself to a house in order to find her. There's the Skinned Maiden, a woman whose shell is captured by a prince.
Melissa Albert is one of the best spinners of modern fairytales. Fear in Tales From The Hinterland is instilled through Night Women and Alice-Three-Times and Twice-Killed Katherine, twisted fairytale stories that are short and macabre and memorable.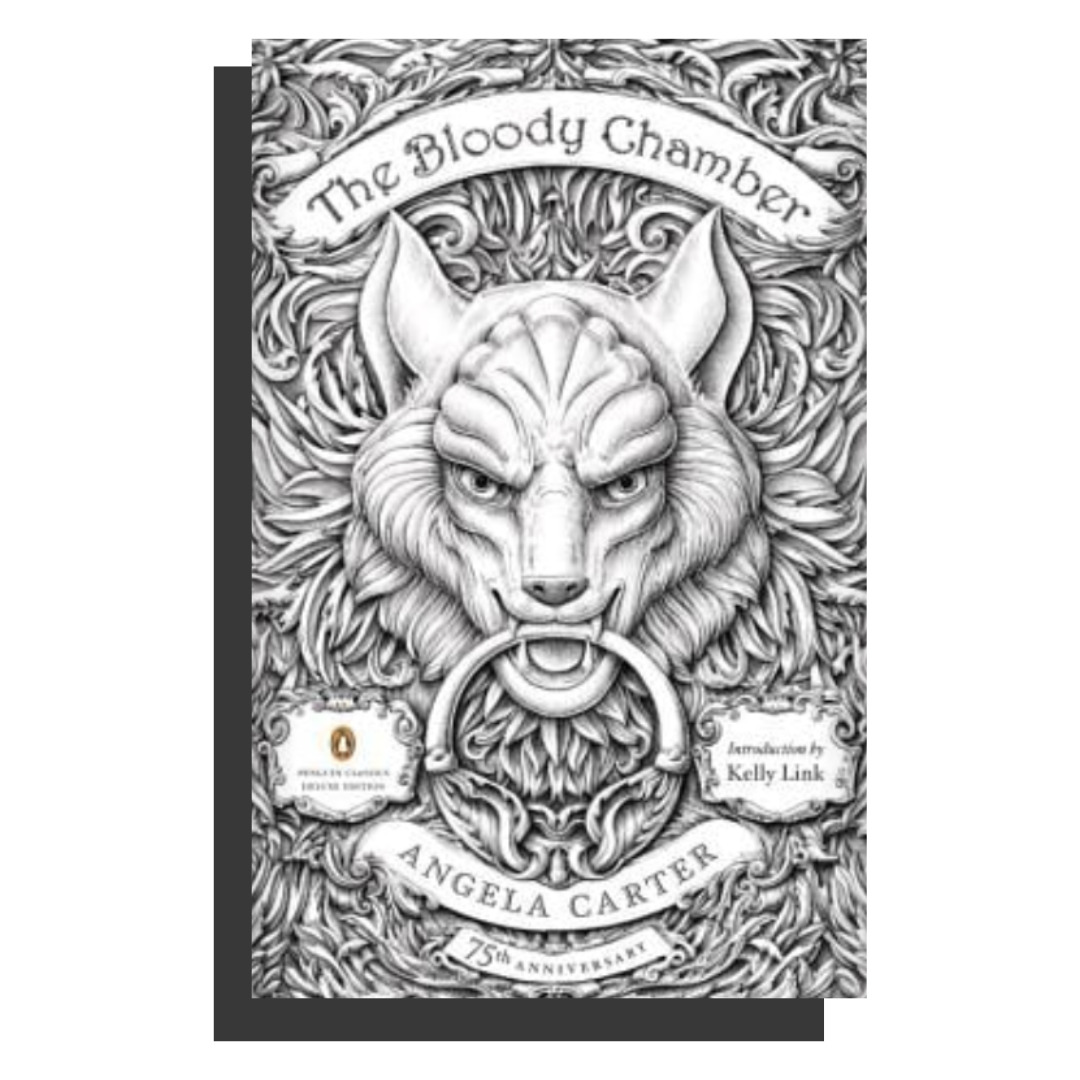 No list of dark twisted fairytale books would be complete without mention of The Bloody Chamber by Angela Carter. Carter's tales are given life through feminist overtones. Her words unpack misogyny and patriarchy. They feature strong, passionate characters who don't appear to but undoubtedly end up subverting the fairytale genre. The first story, titled The Bloody Chamber, draws inspiration from Bluebeard. This Bluebeard story is shifted; it's recentered around women's experiences (as are, pretty much, all of the stories in this collection). If you like dark fairytales, take this post as a sign to add The Bloody Chamber to your to-be-read pile.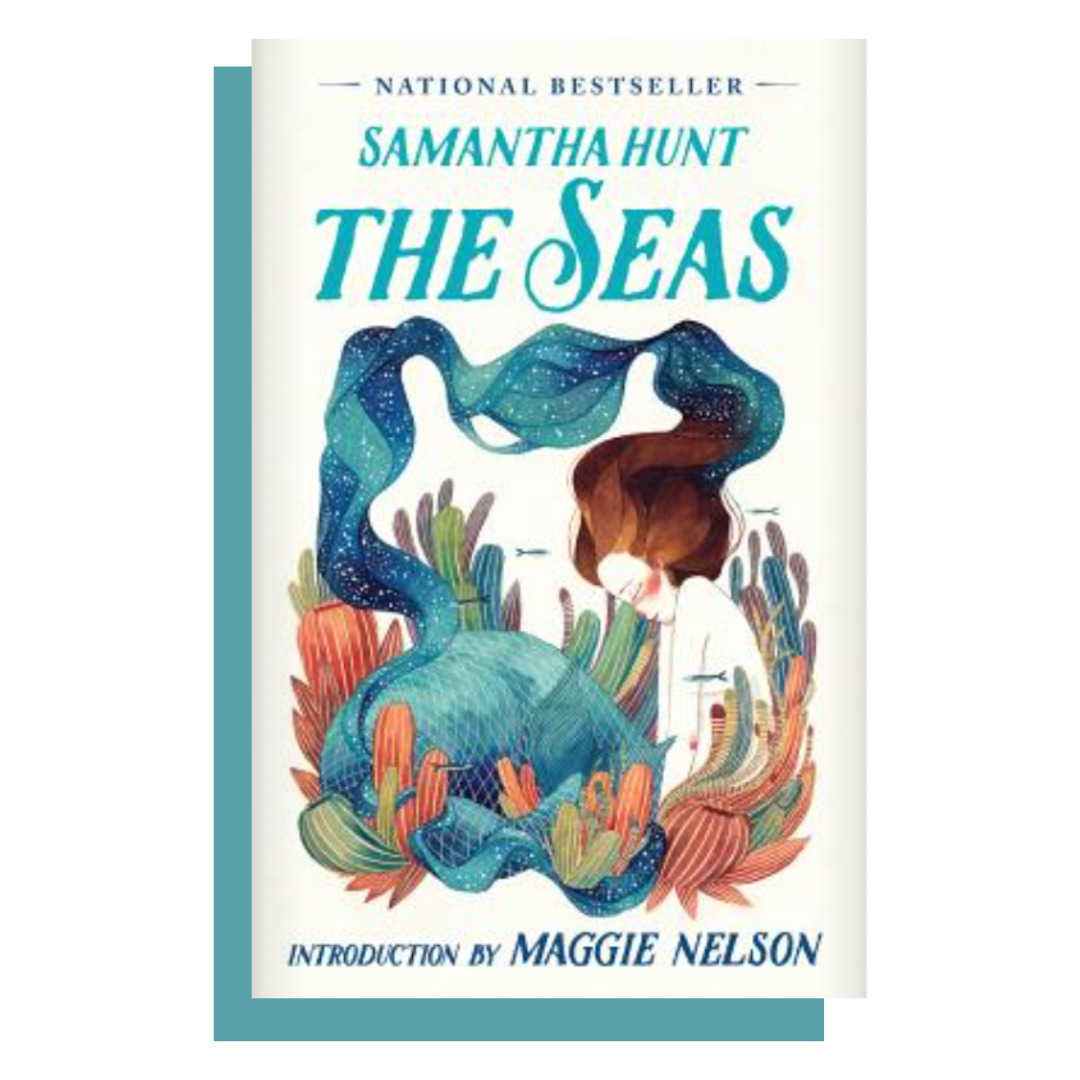 The Seas by Samantha Hunt is a frenetic, obsessive novella that follows a young unnamed woman who believes, with all her heart and soul, that she is a mermaid (is she really? that's up to you to decide). She lives in a rough, alcoholic, loneliness-driven small town. She pines for a war veteran named Jude. Her story is a net of sadness and grief, loss and abandonment. It's a twisted fairytale that, at times, feels more harsh and dazed than magical. But, rest assured, it is magical realism infused. The Seas softens the lines between reality and fantasy through pretty, poetic prose. It's unafraid of being weird and dark (and yes, this book gets very weird and very dark). The ending is vague and ambiguous, but also utterly fairytale-like in its execution.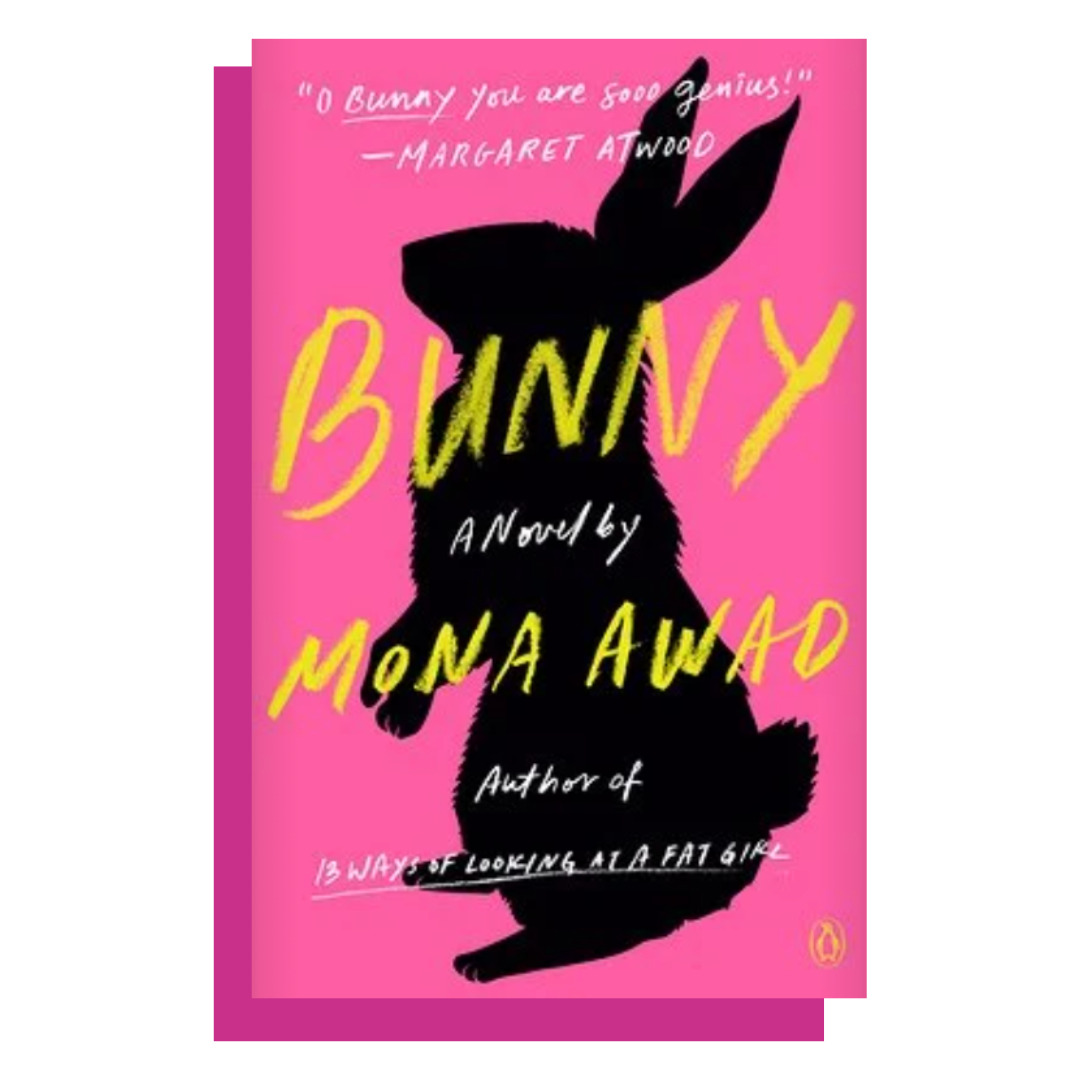 It's no secret that Bunny is one of my favorite books of all time. Samantha is an MFA student at Warren, a prestigious liberal arts university in New England. At the start of the novel, Samantha is isolated from her cohort. She keeps to herself and enjoys the company of her best friend Ava. One day, Samantha gets pulled into the Heathers-like world of the Bunnies, a group of girls who host an experimental writing workshop known as the Smut Salon. Bunny is clever and wry. It's an intoxicating mix of light horror creepiness and dark fairytale pacing. The book comments on cliques and MFA programs and groupthink. Mona Awad's storytelling and framing and writing is crazy smart (if you like dark academia and twisted fairytales, run towards this book).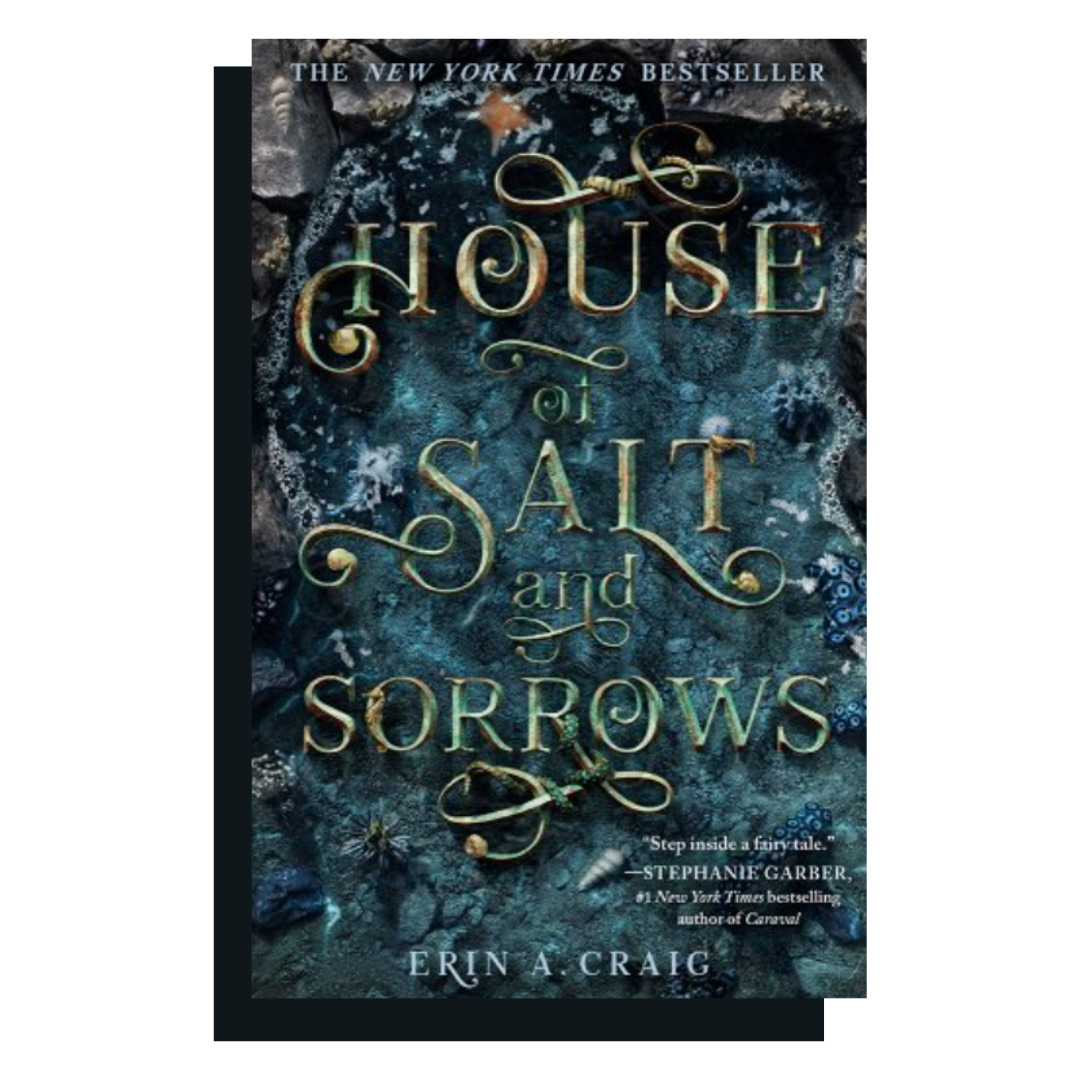 House Of Salt And Sorrows swaps the castle landscape of The Twelve Dancing Princesses for a seaside manor. Annaleigh is one of twelve sisters. Her sisters are dying one-by-one in what seem to be unfortunate, wrong-place-at-the-wrong-time circumstances. But Annaleigh – poor, Annaleigh – gets suspicious and starts to slowly uncover what really happened. Ignore the mystery aspect of this dark twisted fairytale retelling and just let yourself be washed in the words. Erin A. Craig writes some of the most fluid, hypnotic, sea-metaphor drenched passages. House Of Salt And Sorrows is immersive and delightfully gothic. Think Rebecca by Daphne Du Maurier meets a twisted fairytale retelling.
Lotería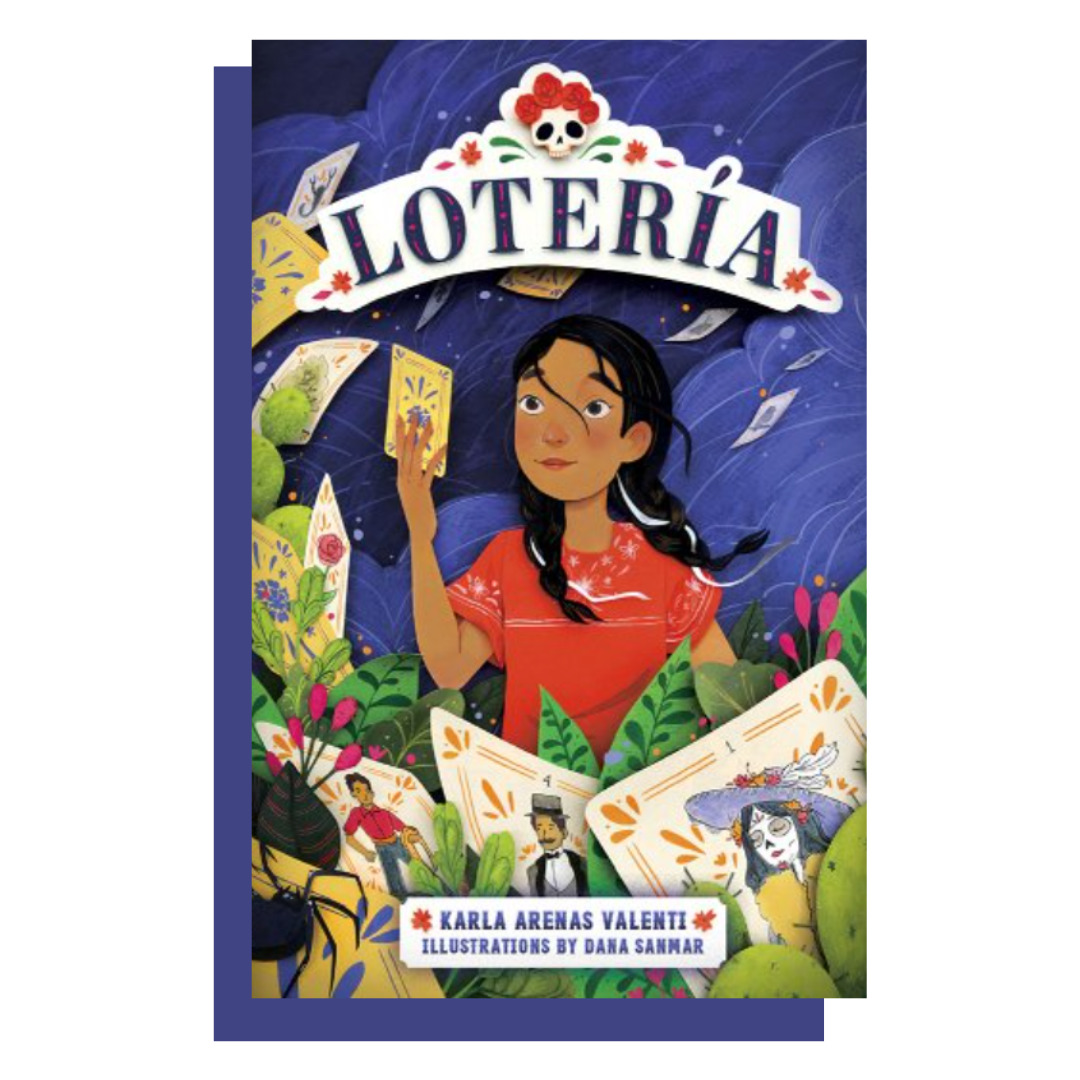 Lotería braids two tales together. The first tale personifies Life And Death, who have come together to play a high-stakes Mexican game of chance. The second tale toys with the fate of kind, courageous Clara, a young girl desperately trying to rescue her missing cousin Esteban. Lotería starts off incredibly vibrant; Karla Arenas Valenti knows how to engage all five senses. And the setting is Oaxaca, so you get to see references to Mexican lore and Mexican food. The book is officially a middle grade fantasy, but its dark fairytale threads lie in the paths the story follows; the heroism of Clara; and the topics explored (free will, choice, lack of choice, the role of fate). Lotería's ending also delivers a harsh, unsparing message, the kind often found in classic twisted fairytales.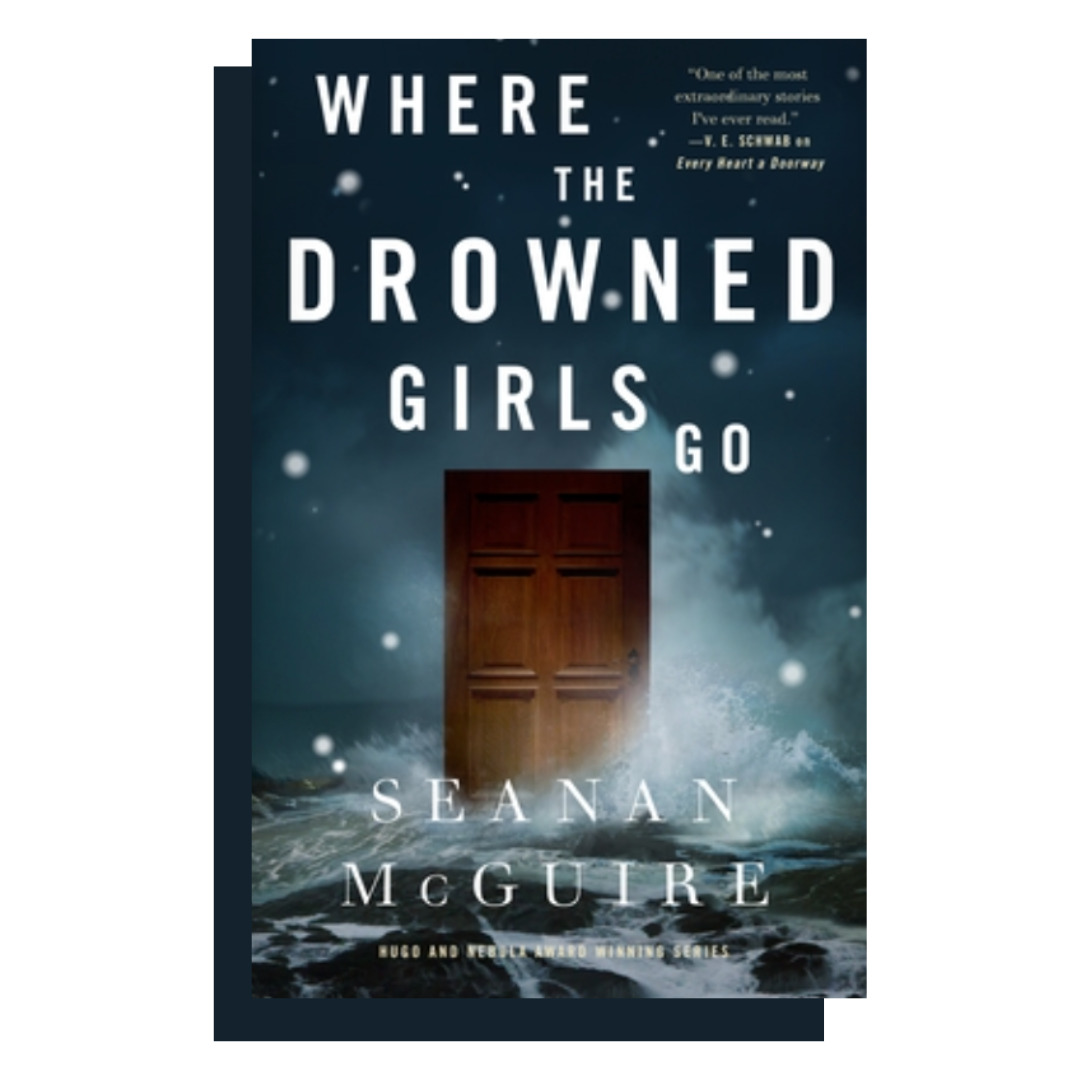 Seanan McGuire's Wayward Children series is pure dark fairytale feels. Imagine you've somehow stumbled across a crazy, new (sometimes dark and terrifying) world. This world can be magical, whimsical, and strange. It could be defined by rules or have no rules at all. What happens when you come back from that world? How do you re-adjust from that experience? Do you want to go back? Should you try to forget what happened? Some of the children who go through doors, enter Narnia-like worlds, and return, end up in Eleanor West's care. Eleanor West runs a school for children who need the time and space to process their experiences, their wants, their needs, their desires. Each story follows a different character and dives into their struggles with their current realities. You don't have to read these novellas in order. Each story is short and quick to get through and feels like an insular twisted fairytale.
P.S. I highly recommend Every Heart A Doorway and Where The Drowned Girls Go.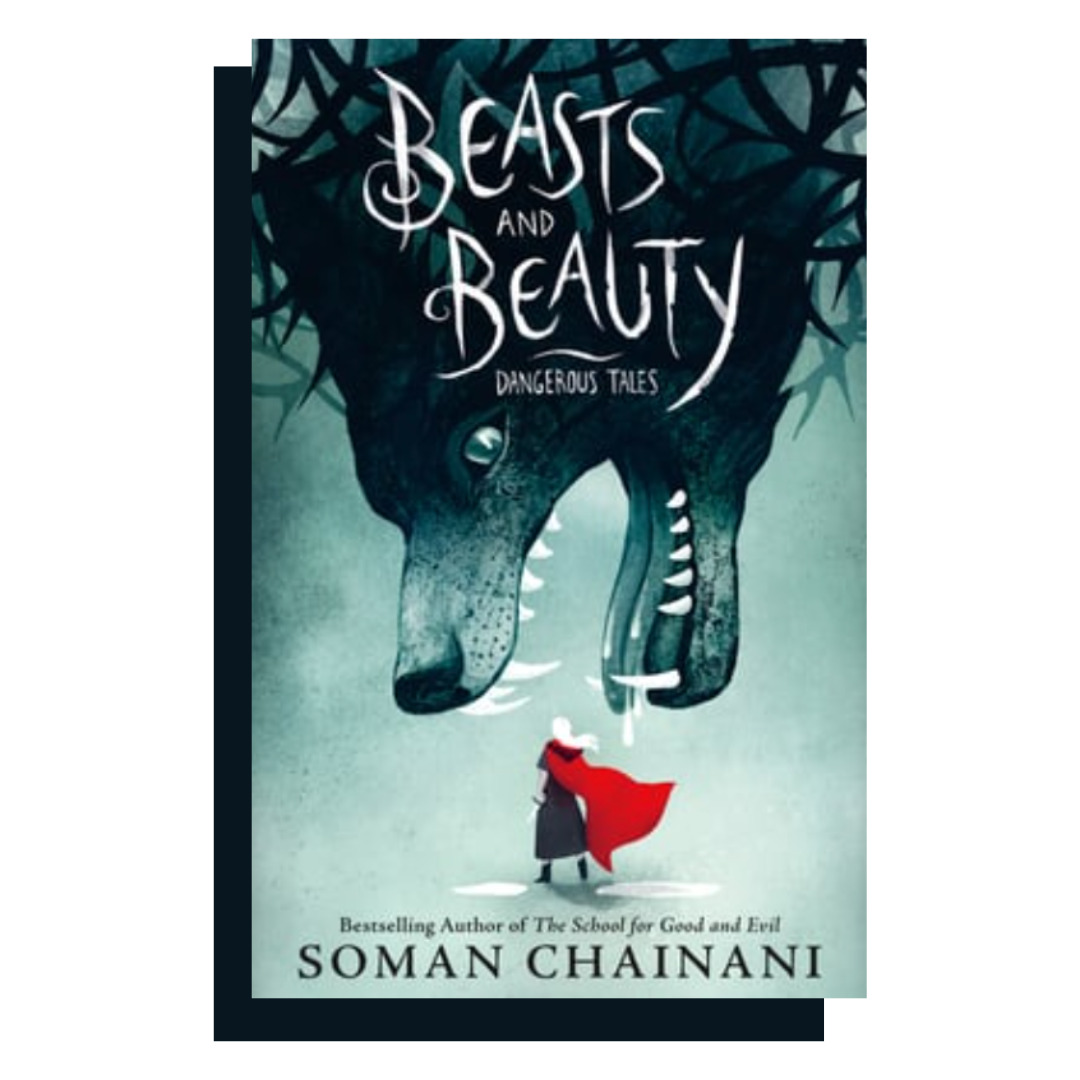 Beasts And Beauty fits the theme of dark, twisted fairytales like a tailored glove. Soman Chainani (better known for The School For Good And Evil) modernizes twelve classic stories in this short, illustrated collection. Red Riding Hood. Rapunzel. Cinderella. Iconic childhood figures are given shades of gray. These characters are no longer damsels in distress; they're sharp-witted and aware (also, a tad more self-absorbed). They're willing to challenge their circumstances, to question everything said and done to them. They decide their own destiny.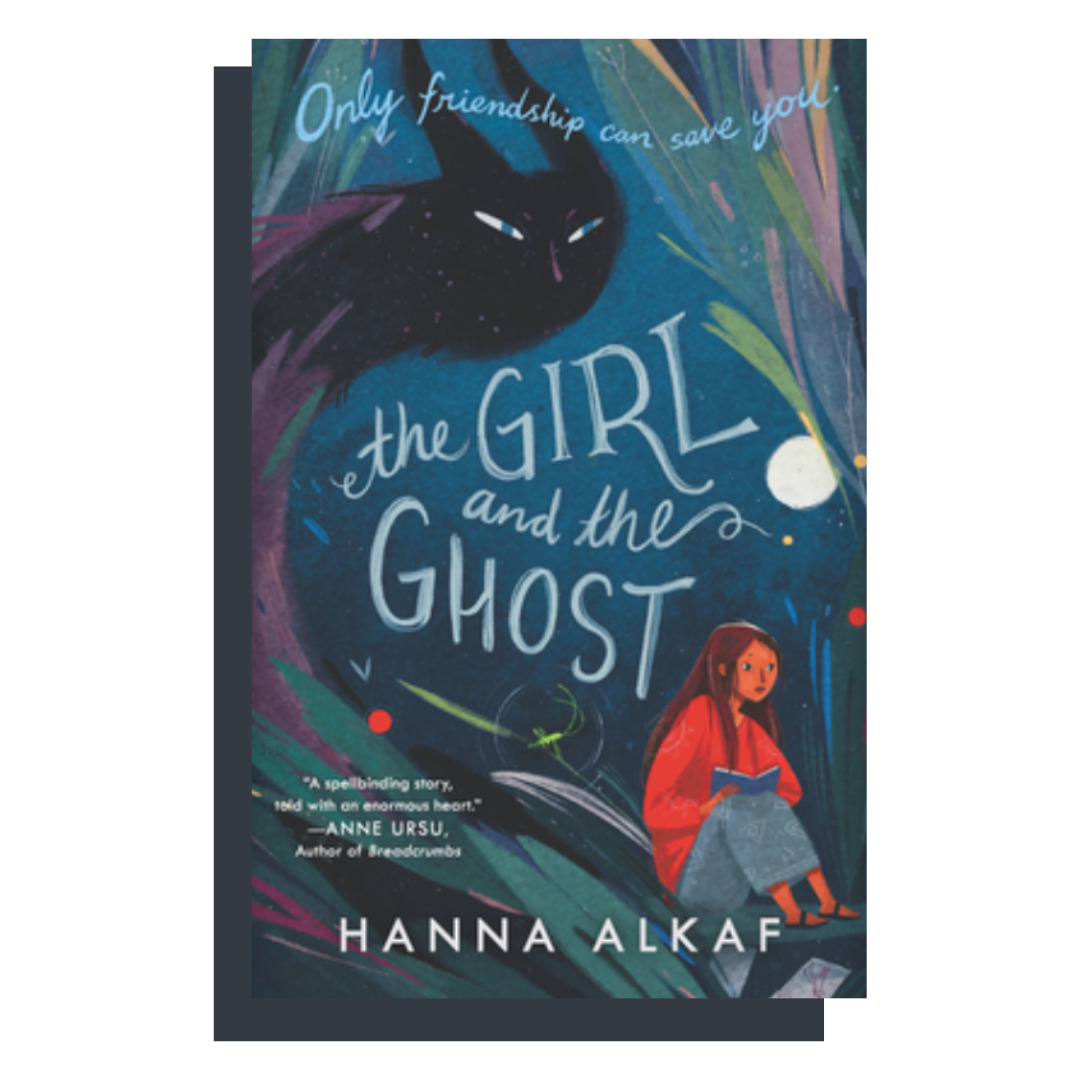 A 2020 Kirkus Prize finalist, The Girl And The Ghost has been sitting on my bookshelf for a while now. This is the only dark fairytale on the list I have yet to read, but I did want to mention it anyway because it's not often that Malay folklore gets represented in stories. Suraya is a young girl who inherits a pelesit, a ghost with a sad, sinister side. The story starts off sweet, grows increasingly creepy, then blooms into something horrifying. Don't read this after dark (you've been warned).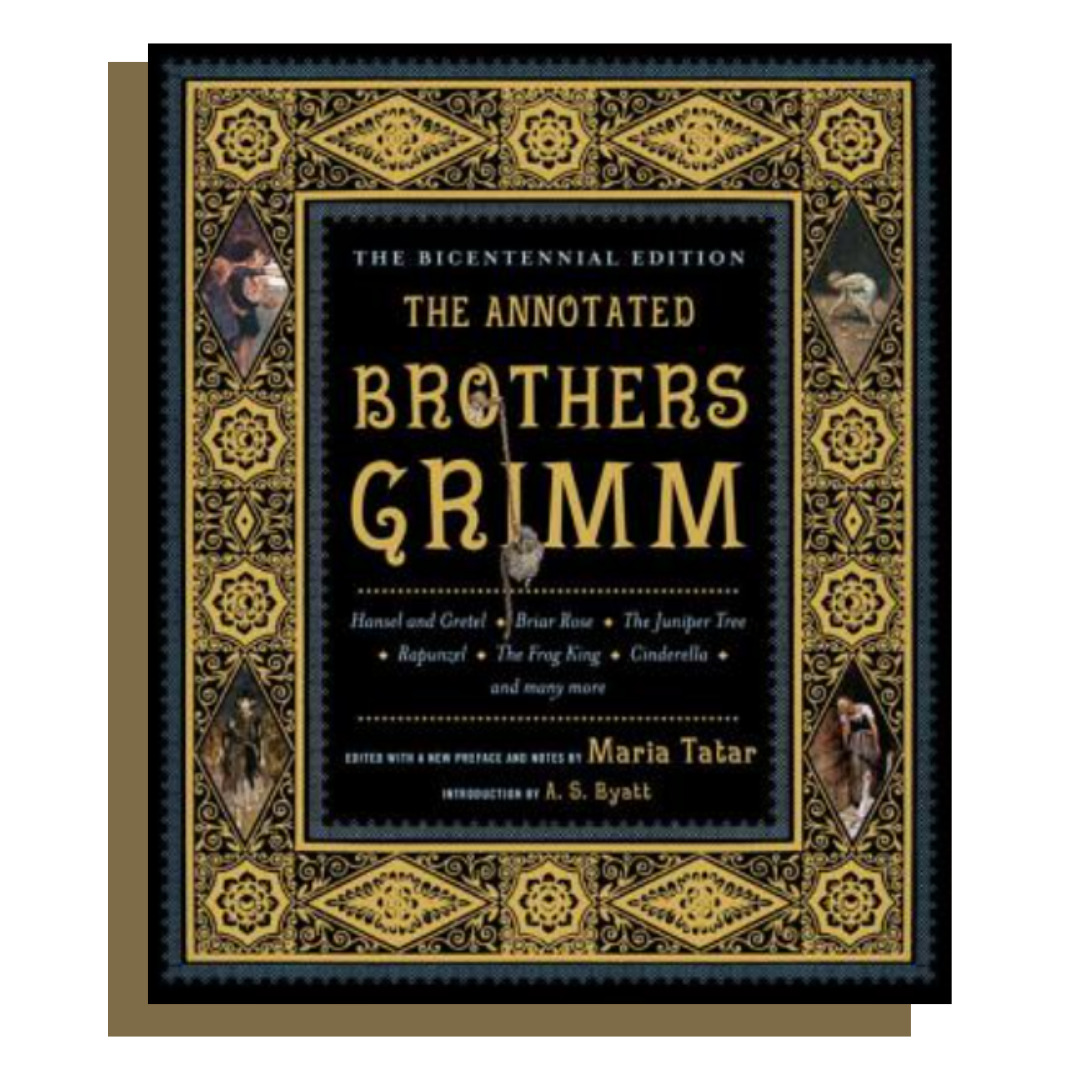 When you think of dark twisted fairytales, Brothers Grimm might be the first name that comes to mind. The Grimm brothers collected German fairytales that have since become internationally known classics. Snow White. The Frog Prince. Rapunzel. The original stories are quite different from what Disney has immortalized. I mean, let's be honest, each subsequent revision of Grimm's fairytales since its publication has lost a bit of its relentless darkness. But the originals? Read them if you can (they're twisted and messed up and absolutely ruthless).