When the sky weighs blue, the Tyler Rose Garden is lifted up by reds and pinks.
"Are we there yet?" I ask, feet thrumming against the car floor.
"No."
I sigh, my breath deep and (all too) dramatic. We just left Love's Lookout in Jacksonville, Texas, a scenic spot gloved in thick forests.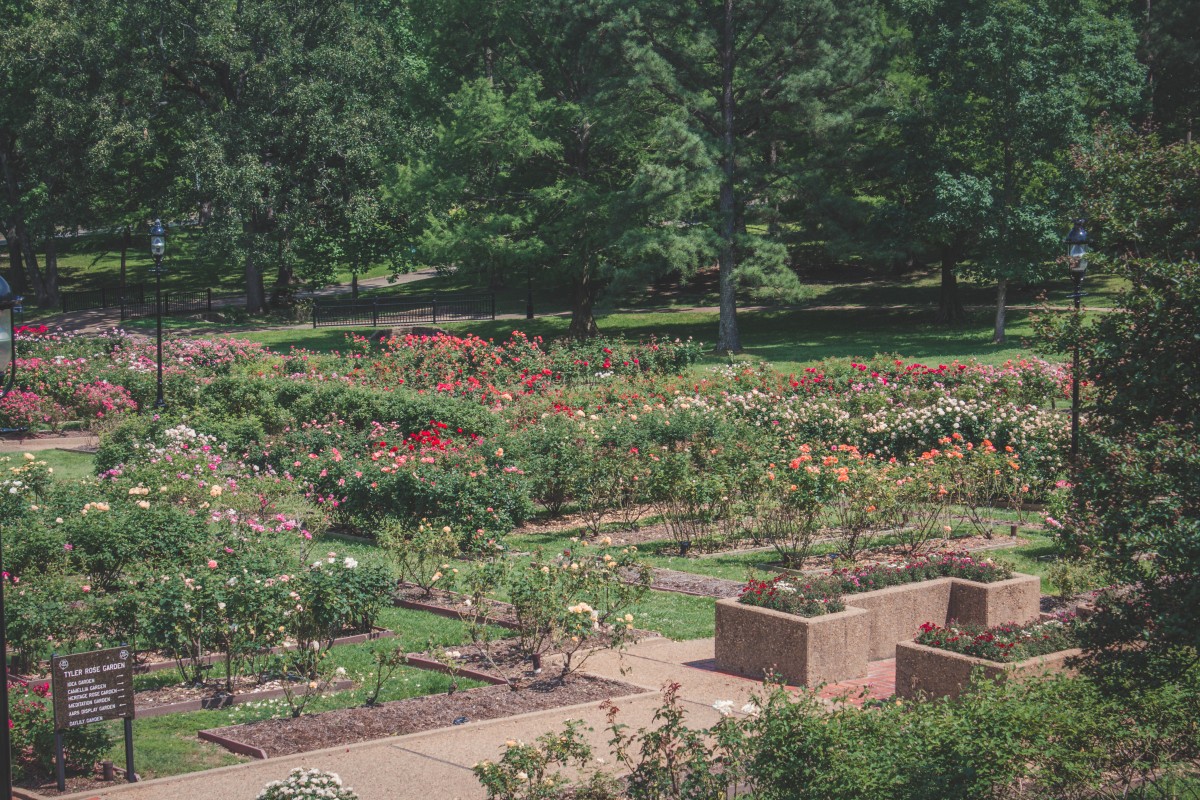 East Texas is a swatch of green. The trees are tall, the weather is temperate (and constant), and on good days, this side of Texas is heaven (on bad days, it's still a slice of Southern paradise).
I fell in love with the Tyler Rose Garden a few years ago, before I even visited. The pictures caught my eye first – strips of roses, all in full bloom, cupping the landscape. I was in love. No questions needed to be asked.
Four years later, I'm here. Well, almost here. The drive from Jacksonville to Tyler is roughly 30 minutes. The road skates past small towns and flatlands.
Tyler Rose Garden Travel Guide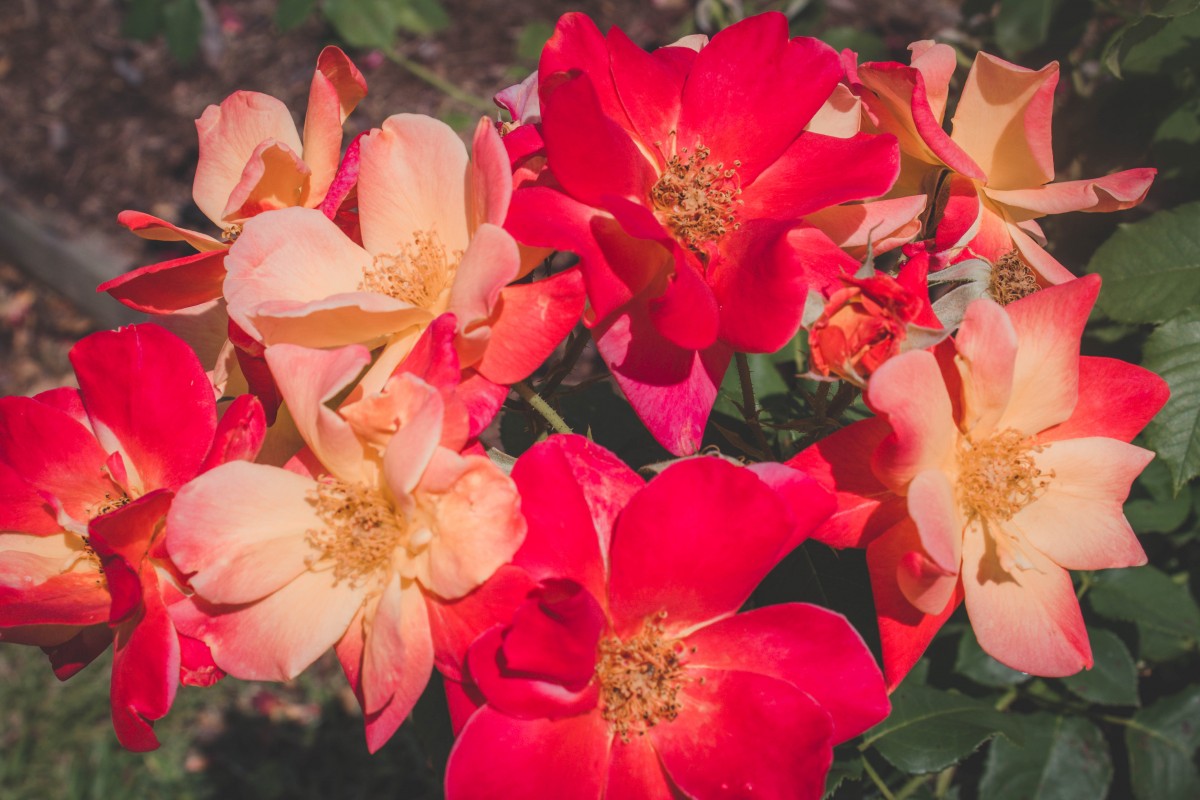 Tyler Rose Garden History
Although the story of the Tyler Rose Garden begins in 1912, the first chapter unfolds in 1938. Since then, many pages have been bound – all still a prologue to the actual gardens, which opened fourteen years later in 1952.
But the slow stretch is justified. A lot happened in those fourteen years. Plans were drawn up. A giant (over-a-million-dollars-today giant) grant was approved. A cemetery backhoe was used to carve up the soil. Local nurseries donated roses. Those roses were then cataloged.
Today, the Tyler Rose Garden is home to over 30,000 rose bushes. Spread throughout fourteen acres of land are quilts of warm-toned flowers.
Tyler Rose Garden Cost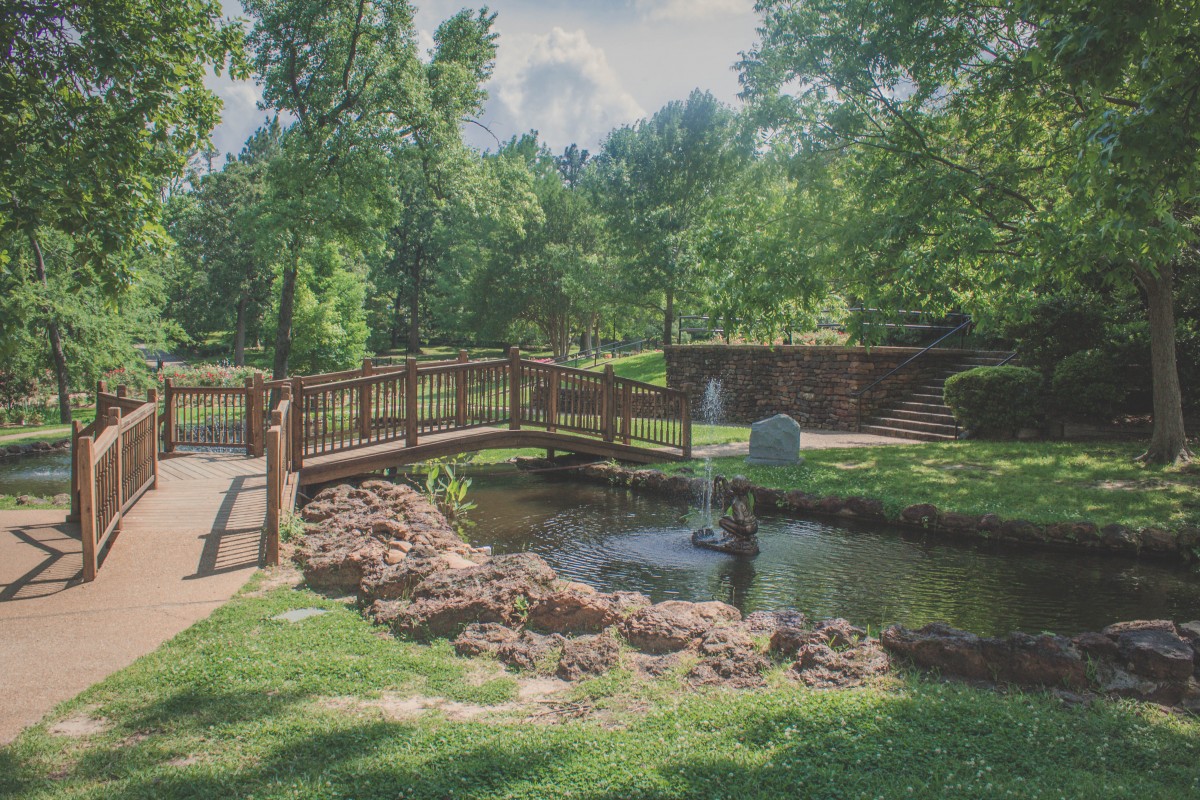 When you enter, you'll see a small museum. While the gardens themselves are free to visit, the museum costs a little over $3.
Visit the museum if you're interested in learning about the Rose Queen (yup, there's an actual rose queen – more on that later) and want to get a taste for typical Tyler Rose Queen fashion (hint: the style puts most royal dresses to shame).
The Rose Queen is part of an age-old Tyler tradition, a three-day event hosted every year on the third weekend of October.
The Best Time To Visit The Tyler Rose Garden
October, in general, is one of the best times to visit Tyler.
Roses in East Texas hit peak bloom twice a year: once in the fall and once in the spring (May). But the Tyler Rose Garden is open every season so you can enjoy it from sunrise to sunset year-round.
Tyler Rose Garden Travel Tips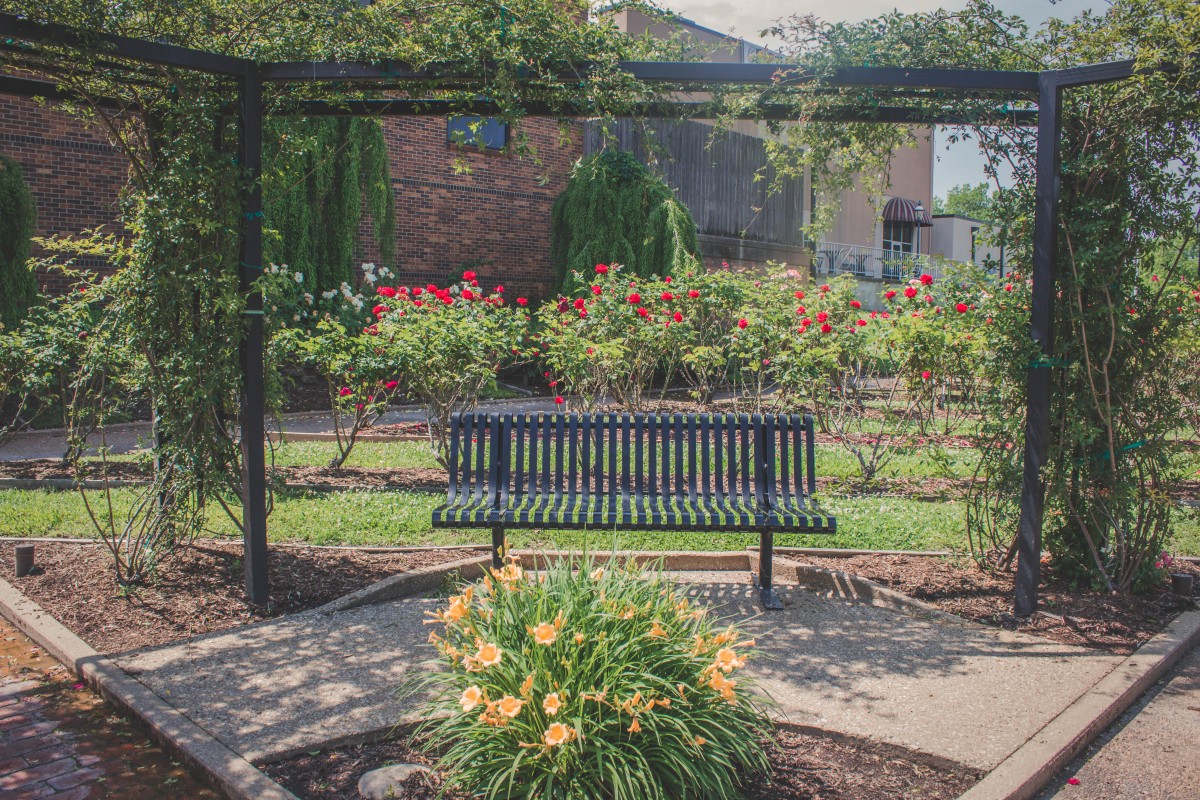 If you're planning on spending a day at the Tyler Rose Garden, know that:
You Need A Hat: Roses are short plants and the trees don't shade the main pathways. To beat the heat, bring a hat and some sunscreen.
This Is A Day Trip: When I first saw the Tyler Rose Garden, I remember telling myself, I wish this place was bigger. Naive Anshula thought she would be in-and-out of the gardens in an hour. How wrong she was. I ended up spending a full day here, frolicking around the gardens, humming Hymn For The Weekend, without realizing that time was ticking. The pathways break off into different avenues so you'll be tracing and retracing your steps over-and-over, discovering something new along each route.
There are lots of photo spots: From gorgeous overhangs to still water bodies, there are plenty of photo-perfect locations around the Tyler Rose Garden. These spots are spread throughout the garden so if the lighting isn't just right at one, don't worry – you are sure to find another.
One Day At The Tyler Rose Garden Itinerary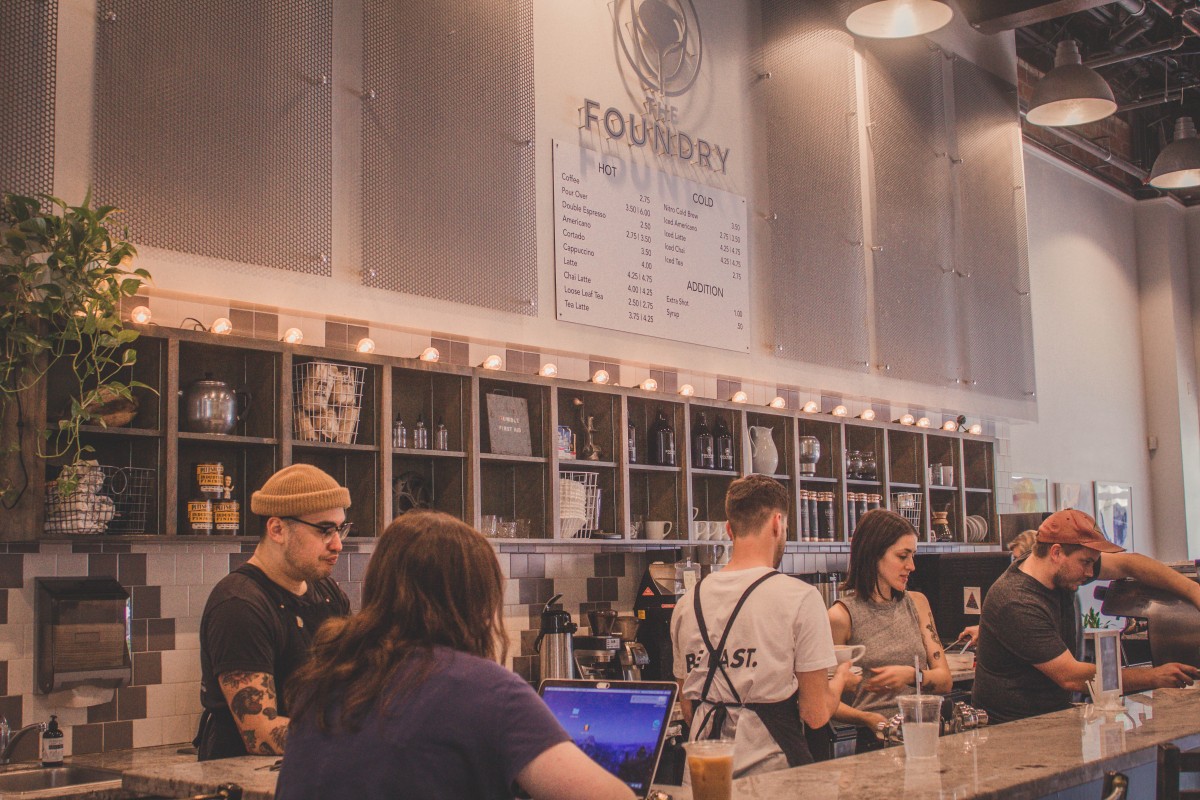 Grab Breakfast At The Foundry
When I arrive, I'm too hungry to think. So I do as the locals do (or I've been told they do) and head to The Foundry. The Foundry is a hip, indie nonprofit coffeehouse just a few blocks from the heart of downtown Tyler (it's also a few convenient minutes from the Tyler Rose Garden).
The Foundry makes simple sip drinks with a homey touch. The space is sleek and open, elevated by high ceilings and hung-up local art. With a mix of counterside bar stools and secluded spots, The Foundry edges into the territory of a coworking office.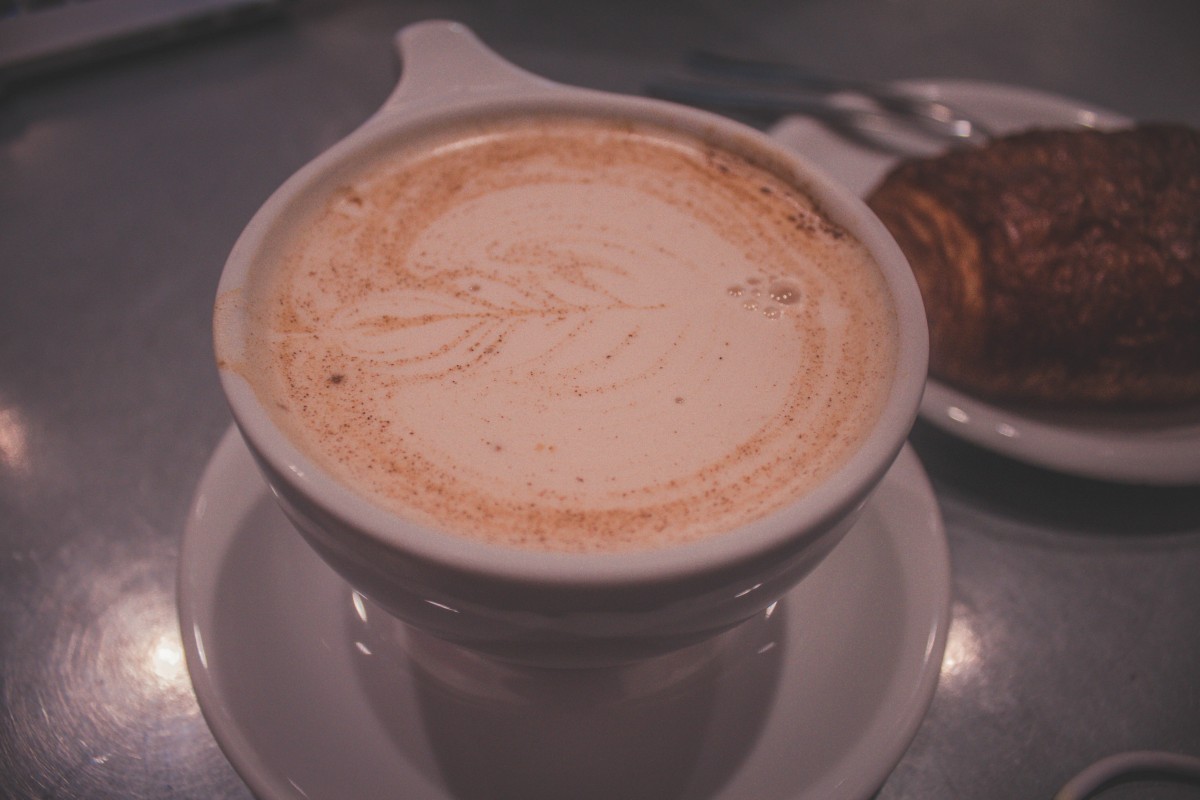 It's a good place to stretch your legs, get some work done, chat, and grab a solid cup of joe.
Visit The Tyler Rose Garden Museum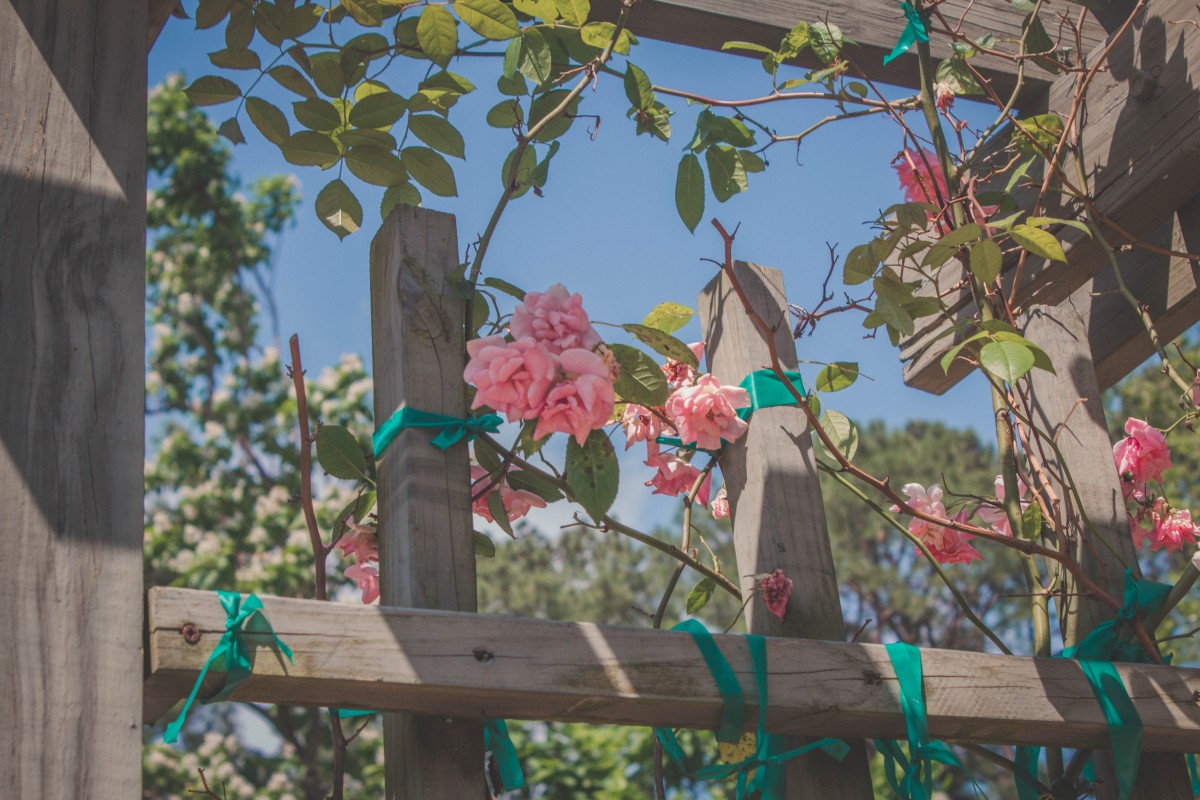 When I enter the Tyler Rose Garden, I'm immediately drawn to The Tyler Rose Museum.
The Rose Museum chronicles part of the history of the Tyler Rose Festival, a multi-location event scattered throughout one of East Texas' most popular cities. The event centers around The Rose Queen (and her court) – both chosen by the Tyler Rose Festival Association's President.
The queen is a blue-blood, noble from old world wealth. It's an antebellum-style tradition that takes a full year of crazy planning.
But let's be honest, most travelers come for the dress.
The Rose Queen's dress is floor-length, trailing past her ankles. The trains are usually 6 feet wide and 16 feet long (remember Meghan Markle's wedding dress? It's roughly the same length). The dress, itself, is a colorful mix of jewels and sequins and beadwork.
Making it involves over a dozen people. It's an elaborate affair that can cost upwards of $100,000.
Travel Tip: In 2020, the Tyler Rose Festival starts on October 16th and ends on October 18th. It's FREE to attend.
Drink In The Tyler Rose Garden From (Slightly) Above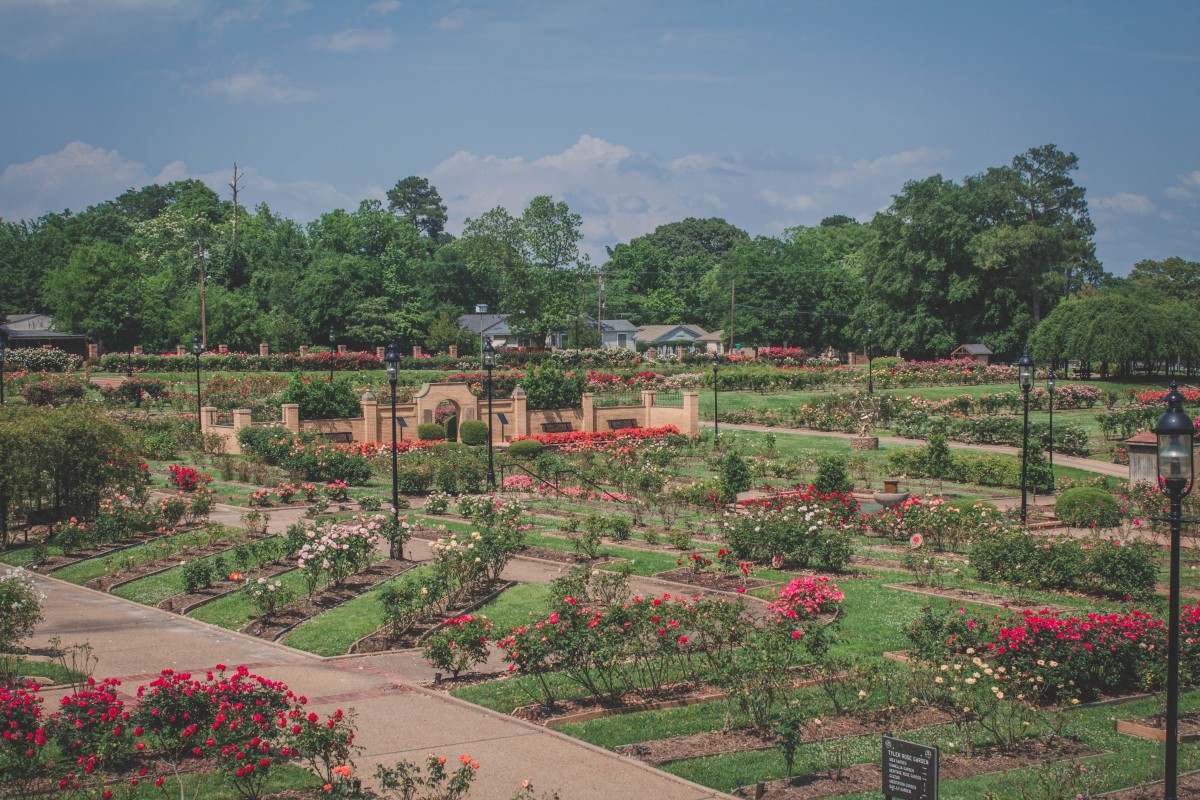 As I walk past the gift shop and museum towards the terrace, I take a deep breath.
This is it.
At the time, I'm not quite sure what it is, but when I look outside, head held high over the metal rail, I know that it is more than a feeling.
This is an experience.
Water spills from the upper mouth of the fountain. Tree-tall lamposts guard the walkways. Roses and azaleas are straddled between thick swaths of green.
From here, everything looks tranquil.
Get Inspiration For Your Own Home Garden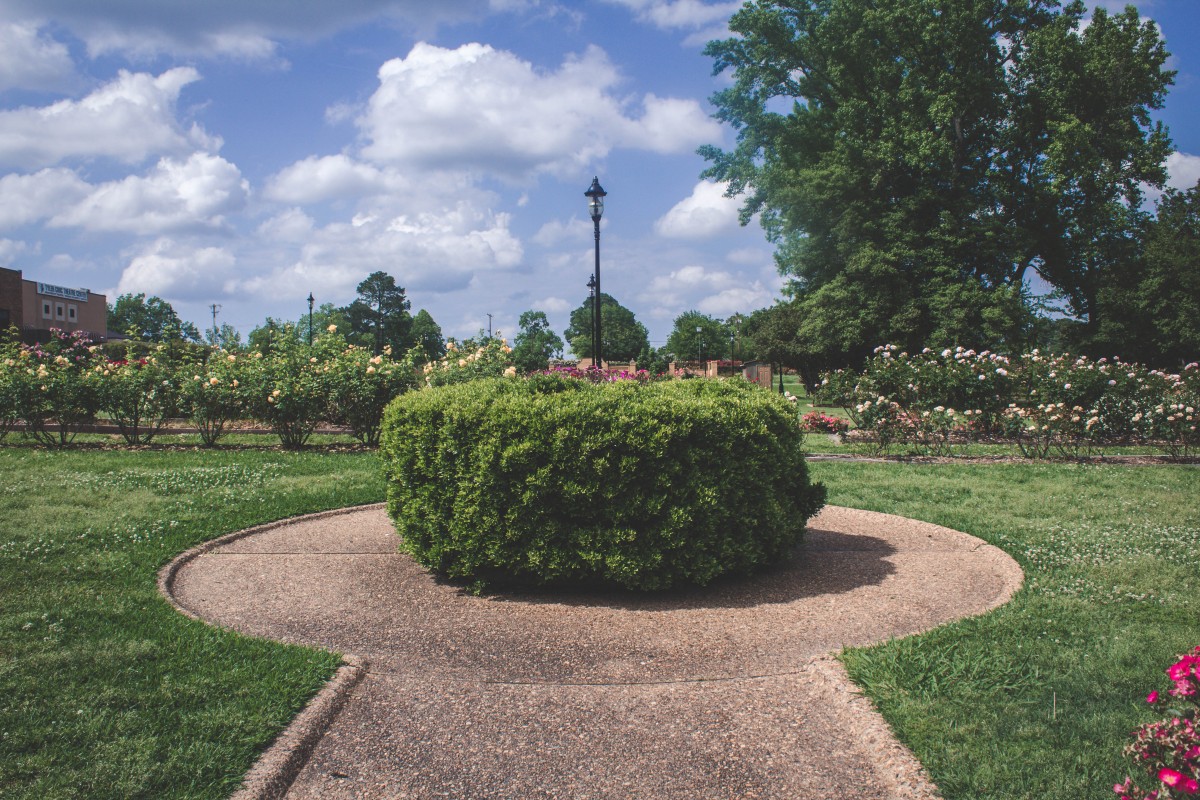 The Tyler Rose Garden is divided into mini-sub gardens (Meditation Garden, Camellia Garden, Daylily Garden). The lines for most of the gardens are blurred. I ended up walking between most of them without even realizing it (even though there were signs…).
Some of my favorite sub gardens were:
Heritage Rose Garden: Antique roses are defined as any rose type that was introduced before 1876 [source]. And the Heritage Rose Garden is a small space within the Tyler Rose Garden that celebrates traditional antique roses. If you're looking for a backdrop with a sumptuous smell, this is it. I mean, can I just bury my nose in these roses and stay here forever? Oh, wait, bees and wasps are a thing. Never mind.
IDEA Garden: This is a very interpretative, educational, and inspirational space (AKA How To Garden Better 101 – a self-guided and self-paced course).
Practice Gratitude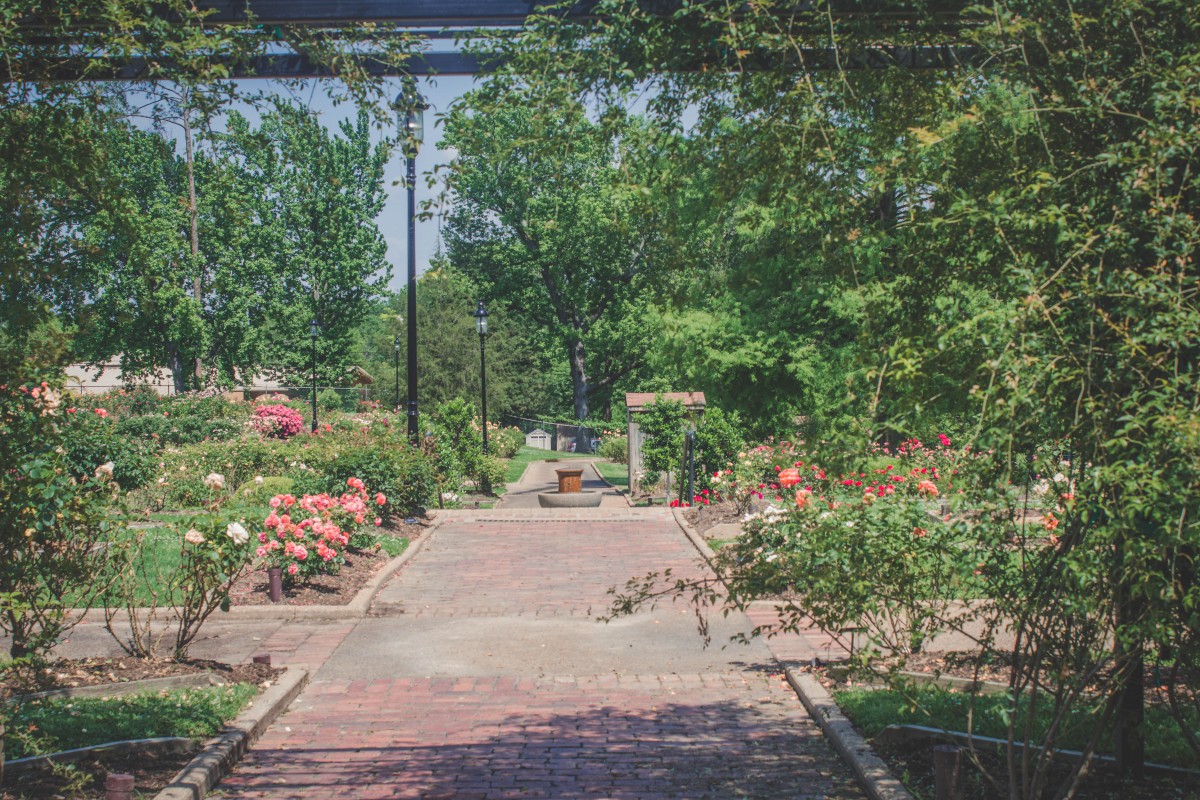 Journaling is something I've been getting back into lately (this happens every year around fall – can you blame me?).
My gratitude journal is a hodge-podge of quotes and letters and photos and ramblings about things. It started off as a bullet list – three things I'm grateful for every day. Just three things. Now, it's something that constantly reminds me how blessed I am.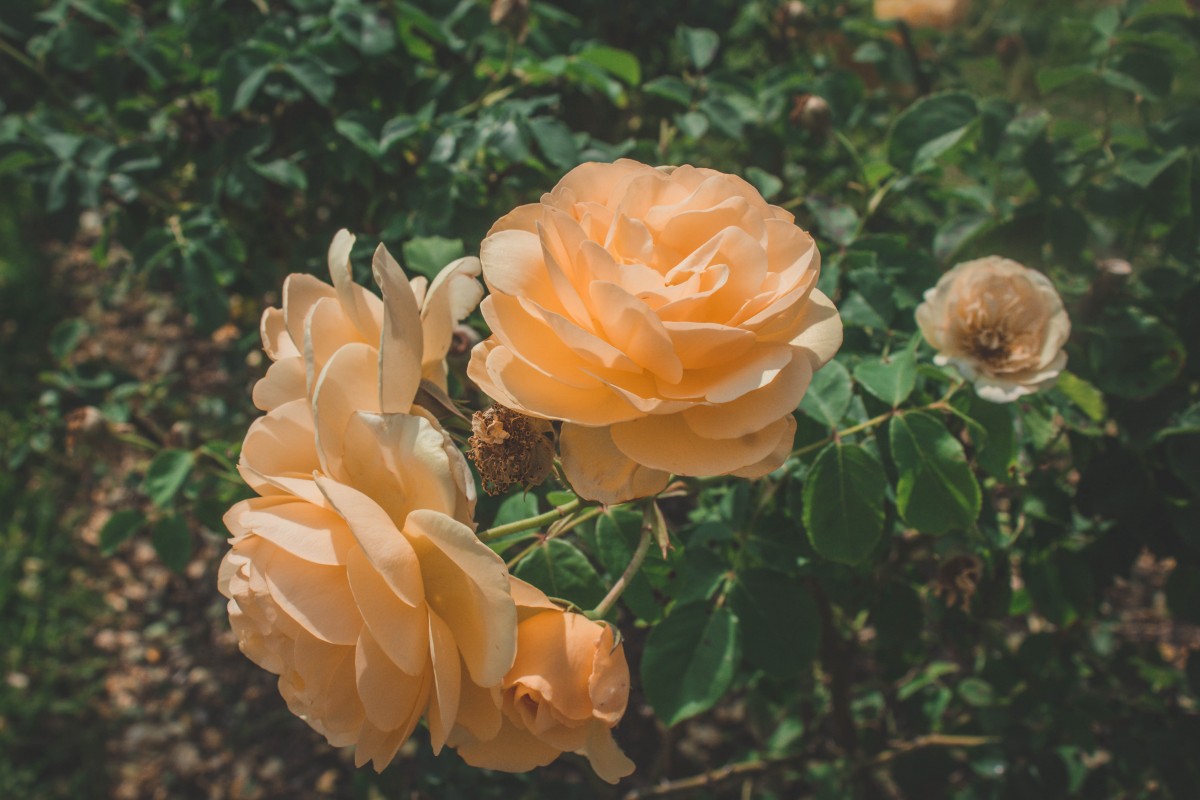 Y'all, the Tyler Rose Garden is the perfect place for journaling. It's quiet, relaxed, and peaceful. When the occasional wind blows, you might hear the roses whisper. But the sounds are so light and airy, the space feels still.
Grab A Bite From Athena Greek Restaurant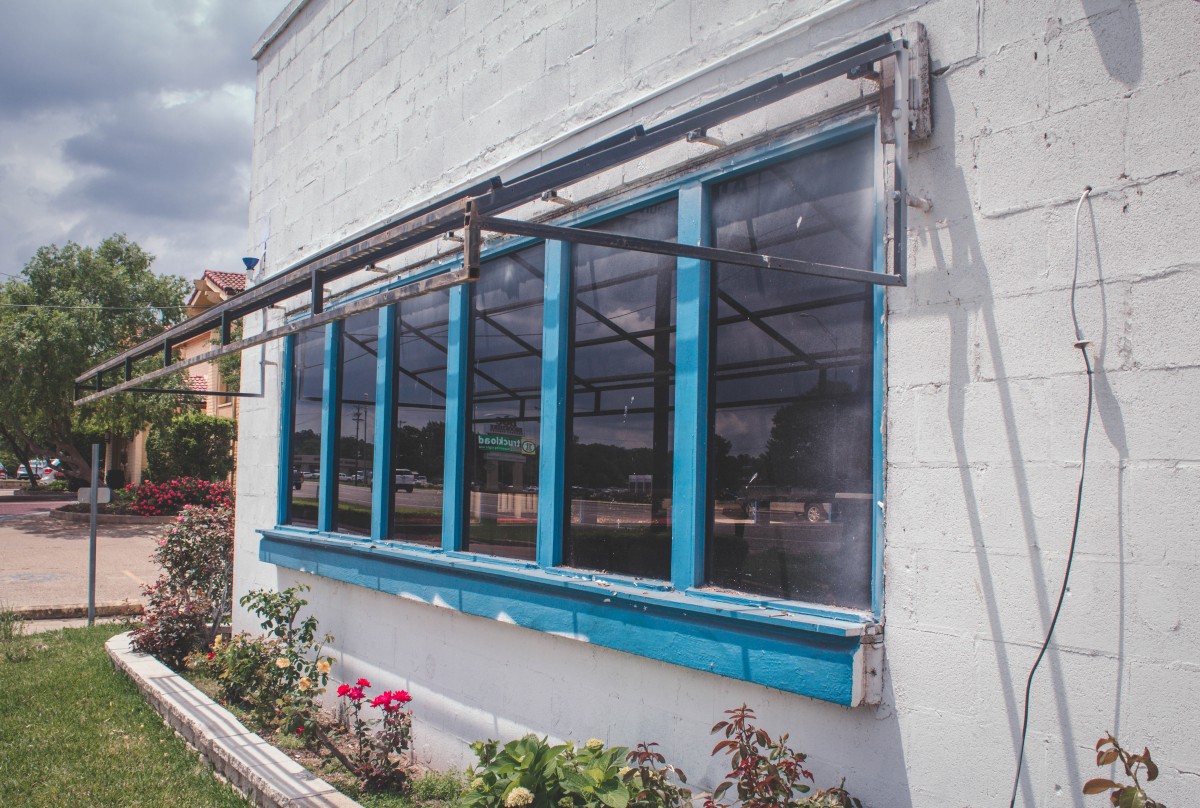 Athena is a family-run Mediterranean restaurant in Tyler. It's one of the few Greek eateries in East Texas (for a while, it was the only one).
It's an unfussy spot. The exterior, a white wall rimmed by blue, leads to an upbeat room owned by sisters Vicky Sklavenitis and Effie Siamos.
Sklavenitis and Siamos hail from Lefkáda, a pearly Greek island known for its turquoise waters and staggering cliffs. Most of the Greek-heritage influenced menu is passed down from their youth.
And the menu is good – incredible, in fact. The meats offered are soft and tender. Plates are sized for two (I had leftovers for days to come). All the dishes are hearty, healthy, and flavorful.
I eat until I can't take another step.
Tyler Rose Garden FAQ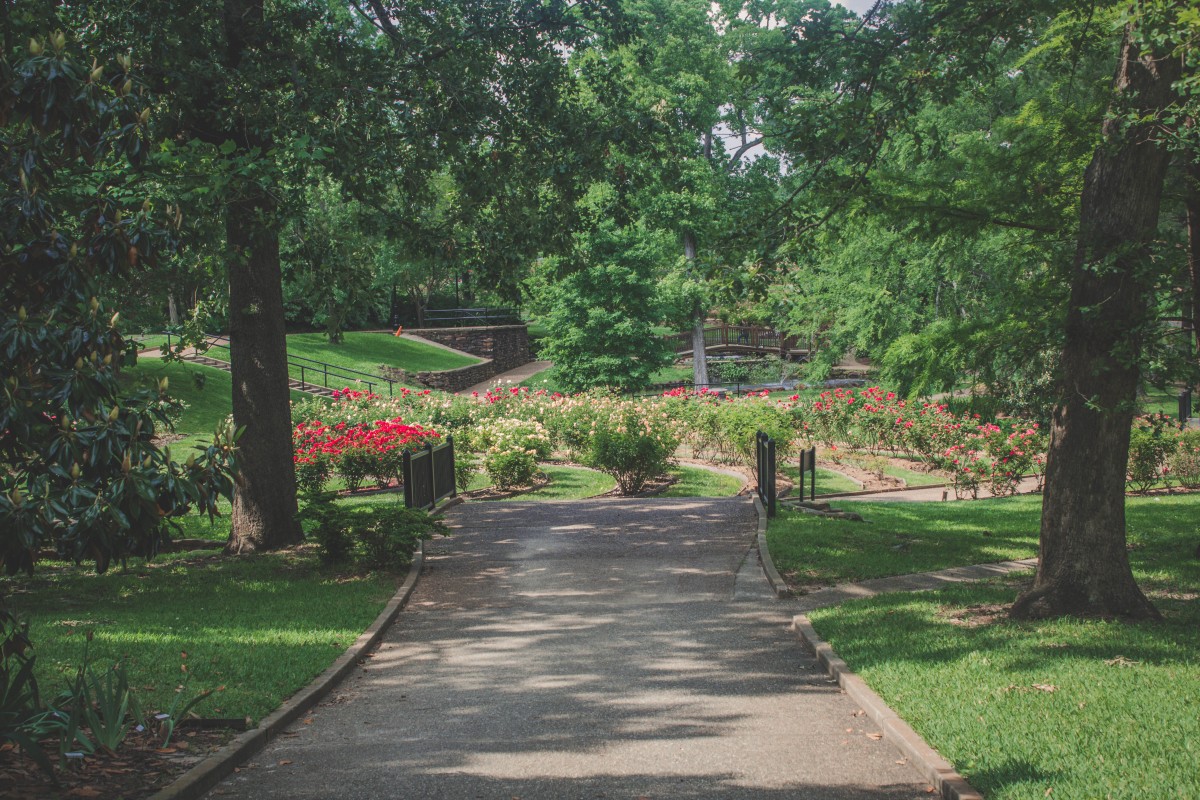 A little past mid-day, I find myself back in the Tyler Rose Garden. I could have visited all the other Tyler attractions, but I'm drawn here. Again.
So I grab my journal and stop to smell the roses.
Where Is The Tyler Rose Garden Located?
315 N. Broadway Ave. Tyler, TX 75702
When Is The Tyler Rose Garden Open?
Weekdays: 8AM–5PM
Saturday: 9AM–5PM
Sunday: 1–5PM
Is The Tyler Rose Garden Handicap Accessible?
Yes (there's an elevator to the first floor that you can take instead of the stairs).
Did you enjoy this post on the Tyler Rose Garden? Did you find this travel guide useful? Let me know in the comments below! As always, I love hearing from you.