18 things no one tells you before visiting Omaha, Nebraska.
I spent the past weekend in Omaha, Nebraska on a coffee high (too many cafes. not enough time). It was my first time visiting Omaha and I wasn't quite sure what to expect. I didn't know much about the city (apart from what I had read in books).
So with adulting-crisis filled romance novels as my only reference, I kind of thought everyone in town was constantly falling in and out of and back in love, messily and wholly.
But that wasn't the case. Omaha is a solid city.
It's the birthplace of Malcolm X. It's the home of the Reuben (no matter what New Yorkers say). It hosts the largest Sudanese refugee population in America (so there are lots of amazing East African restaurants in-and-around the area).
It's an incredible city. Friendly. Welcoming. Lively. I can't even begin to list all the things to see and do in the Gateway To The West (though I try exactly that here).
So if you want to make the most of your trip, here are eighteen things no one tells you…
About Parking While Visiting Omaha
You'll Probably Be Parking On The Street
I love when there is street parking available in any city (street parking is usually an indicator that there are walkable blocks, which means there are sidewalks – wide sidewalks – and I don't have to run across each street looking back-and-forth like a crazed chicken).
And in Omaha, there is plenty of street parking. You'll find street parking in most districts and occasionally the lots (for the lots, especially in Old Market District, you'll need to know your license number).
You'll Need Quarters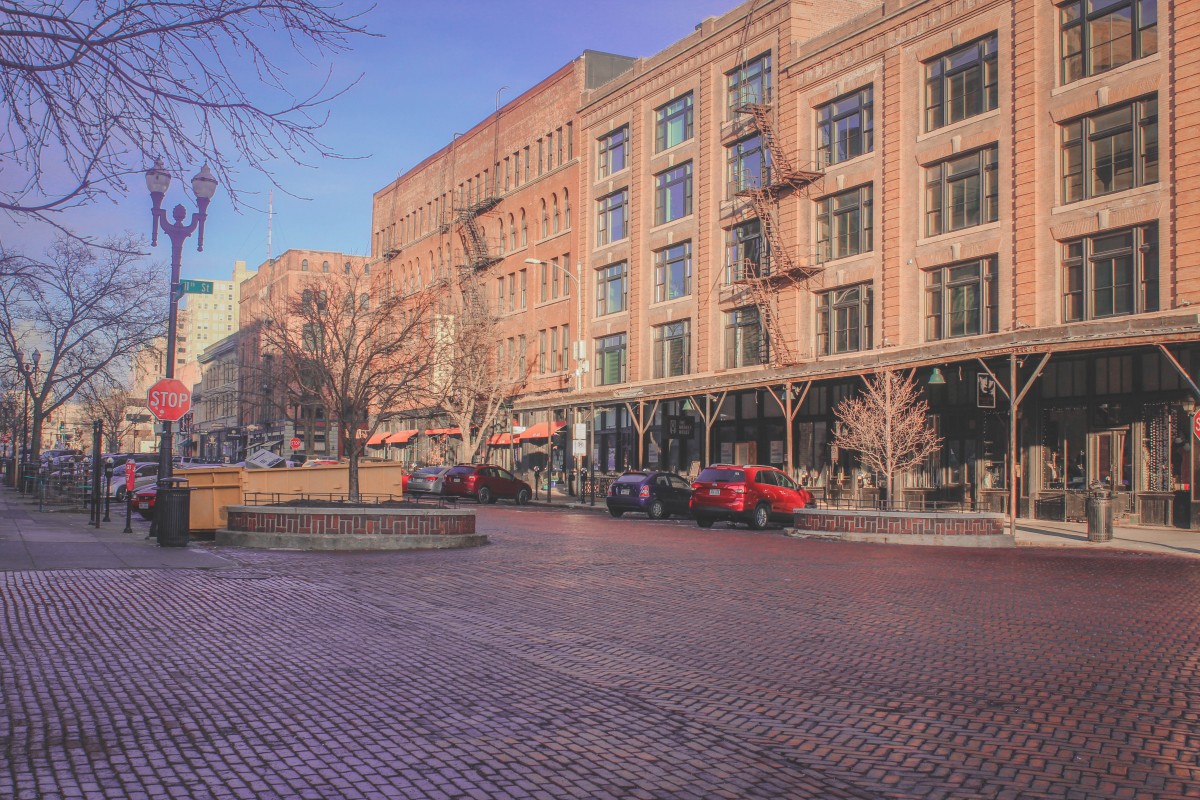 There's an app for Omaha parking but as I've had a run of bad luck with city parking apps in the past (I've just given up at this point. But if you've used the Omaha parking app and liked it, let me know in the comments below. I'll try it next time), I went with the old fashioned coin method.
You'll want to bring at least $10 worth of quarters as most of the slots only accept George Washington's face. Sorry, Lincoln. First come, first served.
Don't Put In The Full Time Immediately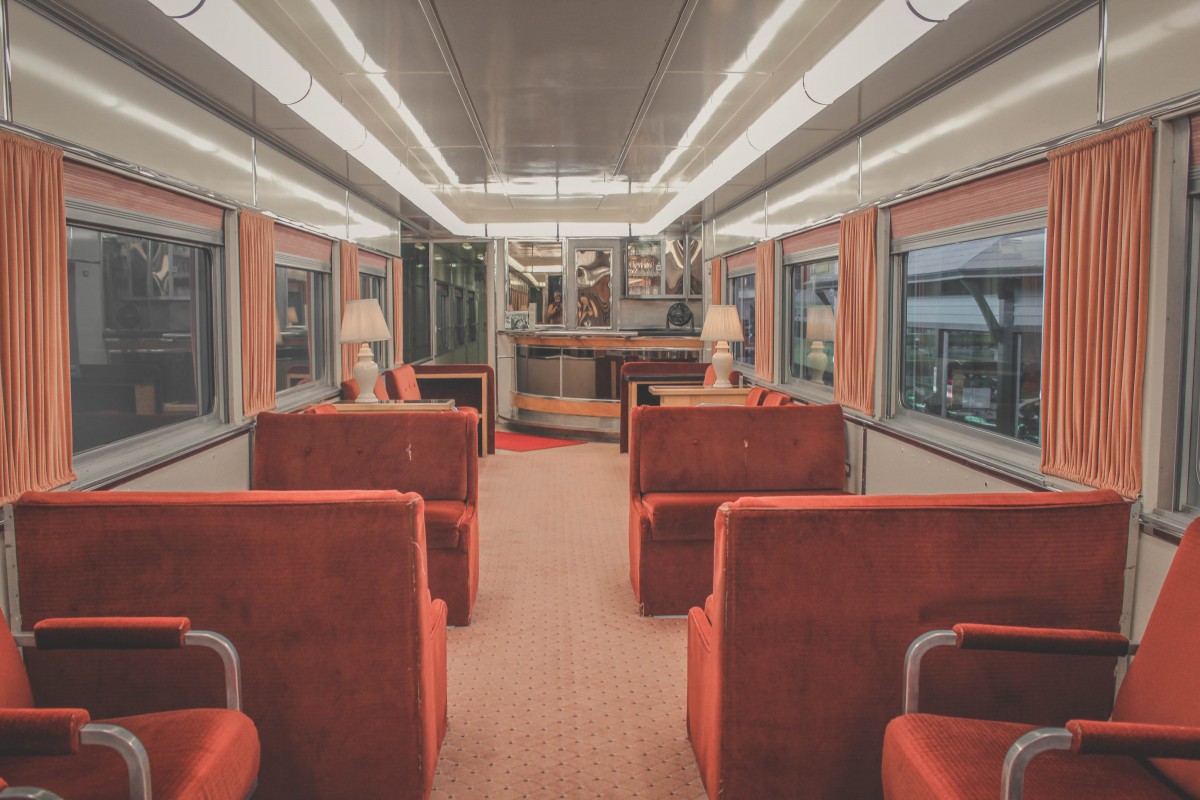 Omahans know where all the free parking is in town. And if you ask, they'll happily tell you.
Some restaurants even have little maps with a star when you enter that says "where you parked" and a "where you could have parked for free".
I mean, can every business in every city do this? Here I am, shouting from the rooftops, thank you Omahans. You have no idea how much I appreciate this.
Omahans just get it. No one likes paid-for parking. So ask around and you'll easily find a place to park for free.
But even if you do end up parking in a paid-for parking spot, it's still pretty cheap ($1 per hour). Free on Sundays.
About Visiting Omaha In Winter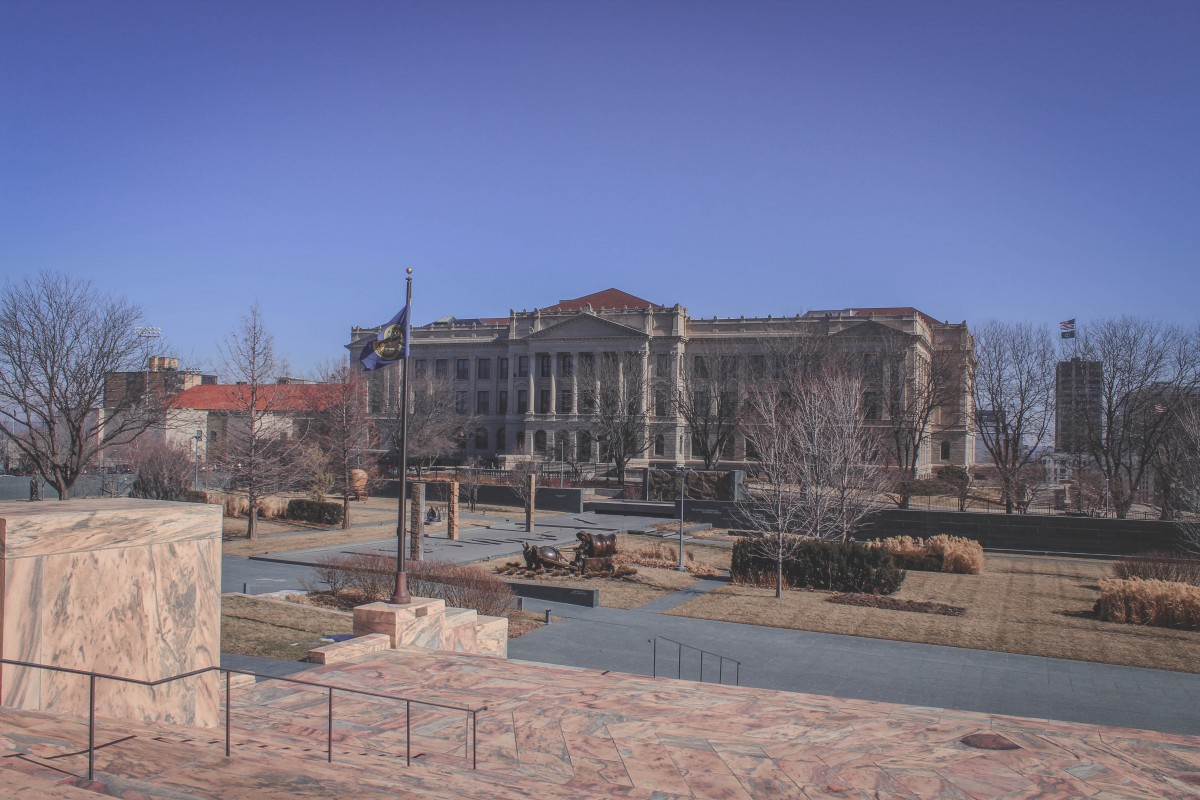 Omaha Gets Really Cold In Winter
Omaha gets really cold in winter, like bone-chilling, freezing, do-I-really-want-to-go-outside, I-think-I'll-stay-home-and-read-a-book cold.
It's constantly on The Weather Channel's list of top ten coldest large cities in the United States. And y'all, that list includes Anchorage, Alaska.
The Best Time To Visit Is Fall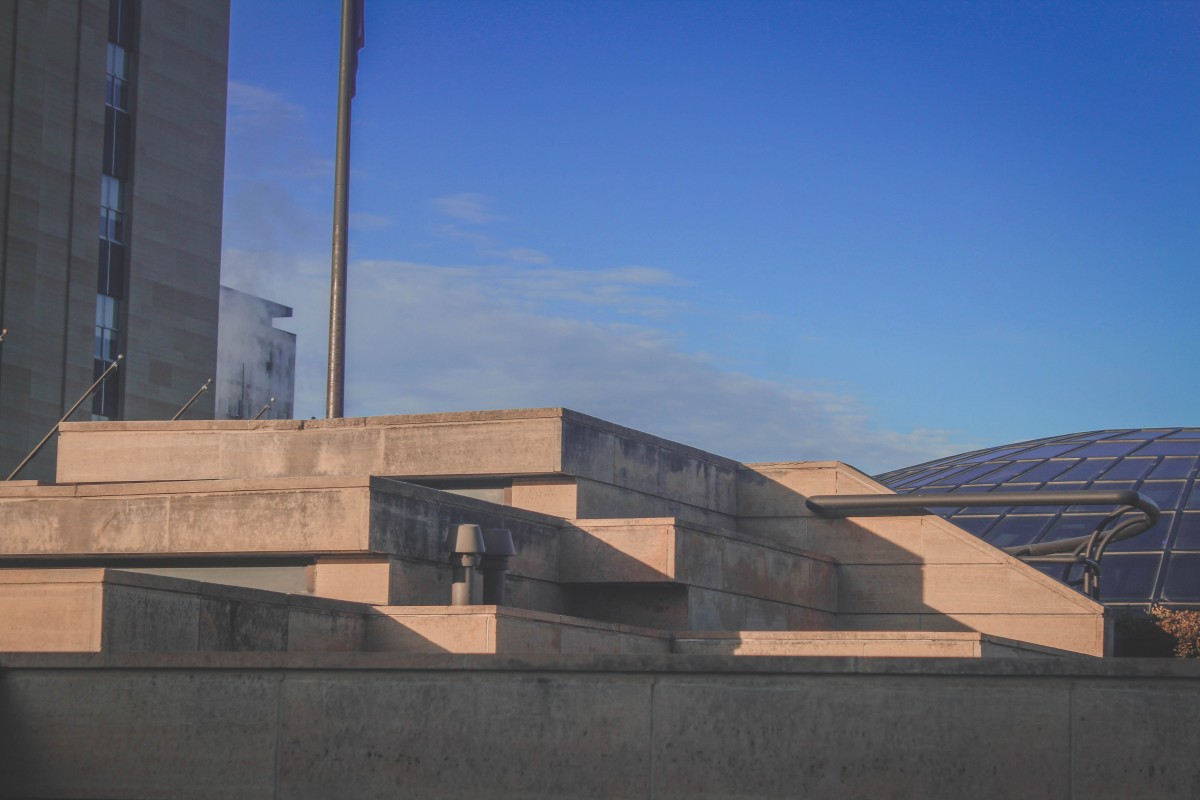 So if you're planning on visiting Omaha during the off-season and want to take advantage of the price drops but aren't a fan of deep snow (like me), late September and October are great times to visit.
I visited in February and the weather was decent (but this isn't always the case. some winters are bad. some winters are historically bad).
About Finding Accommodation Before Visiting Omaha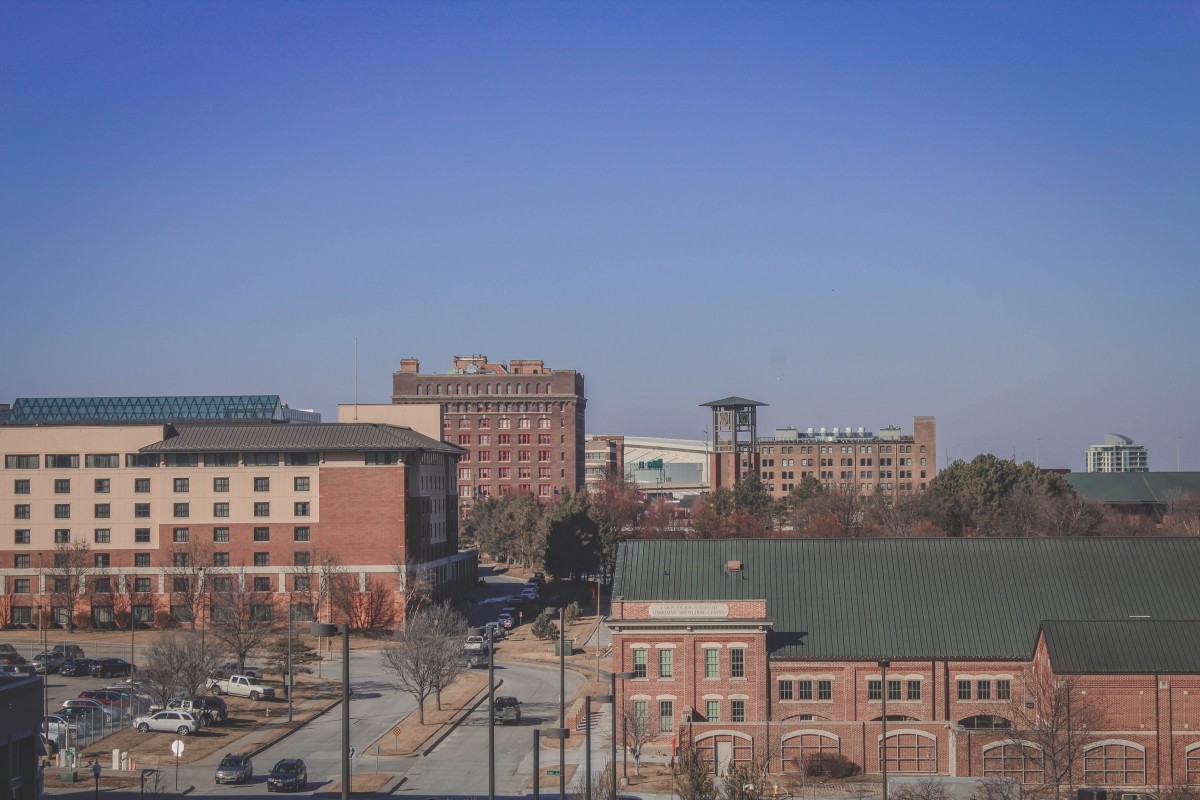 Hotels Are Dirt Cheap
But hotels are cheap in general. Fancier four-star hotels start at $120 a night, which is pretty much unheard of in the states (where plush boutiques tend to cost an arm and a leg and a Shylock demanded pound of flesh).
AirBnB Is Even Cheaper
And the AirBnB listings are even cheaper than the hotels.
Whilst visiting Omaha, I booked a cute AirBnB in Benson for roughly $23 a night. It was a sweet little upstairs room with an adorable double bed and a tiny bookshelf.
Our host, Jenessa, also left a giant compendium (in a glitzy gold glitter binder no less) of local recommendations and travel tips!
About The Locals You'll Meet While Visiting Omaha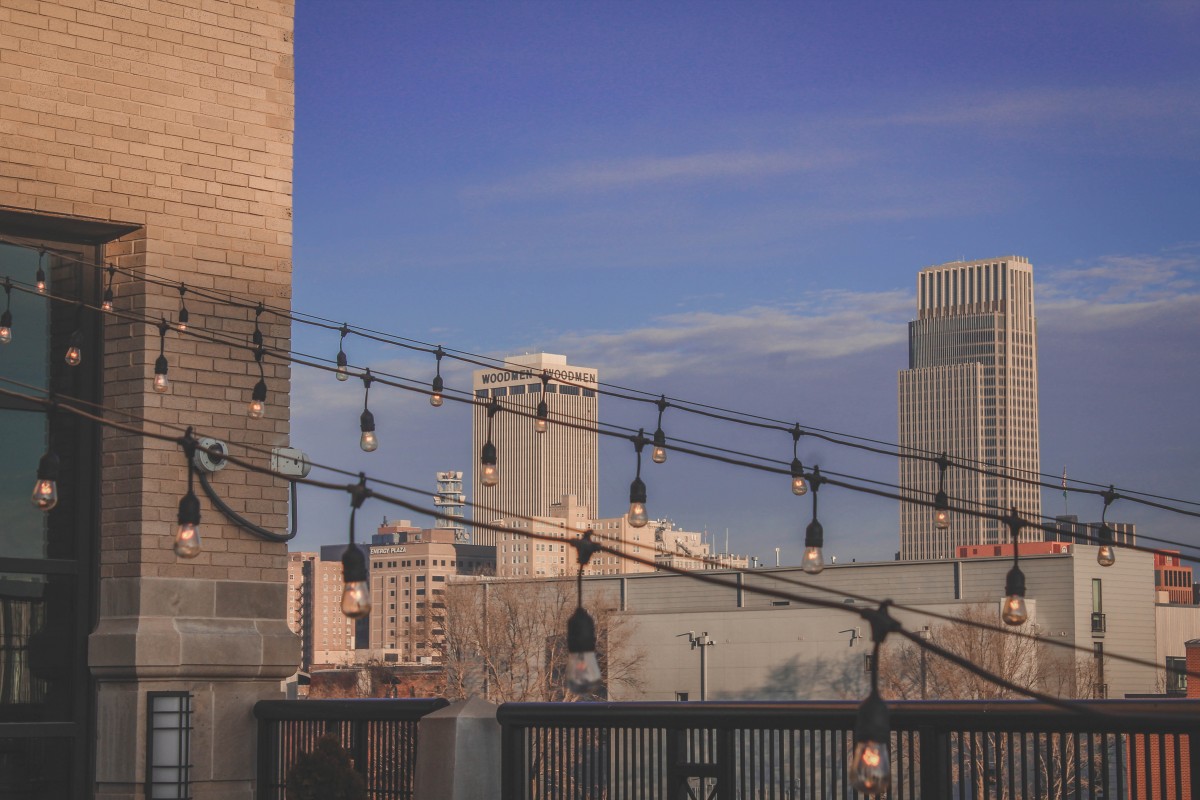 Omahans Love Sharing Their City
Jenessa's Omaha guidebook was my introduction to Omaha locals. Omahans love sharing their city with travelers. When I say love, I mean really love.
Everywhere I went, the locals were incredibly happy to share the best recommendations (from food to attractions to boutiques) in-and-around town.
And I'm so glad because their friendliness 100% made my trip there magical (sprinkle fairy dust here).
Omahans give Southerners a run for their money.
About The Location Of Omaha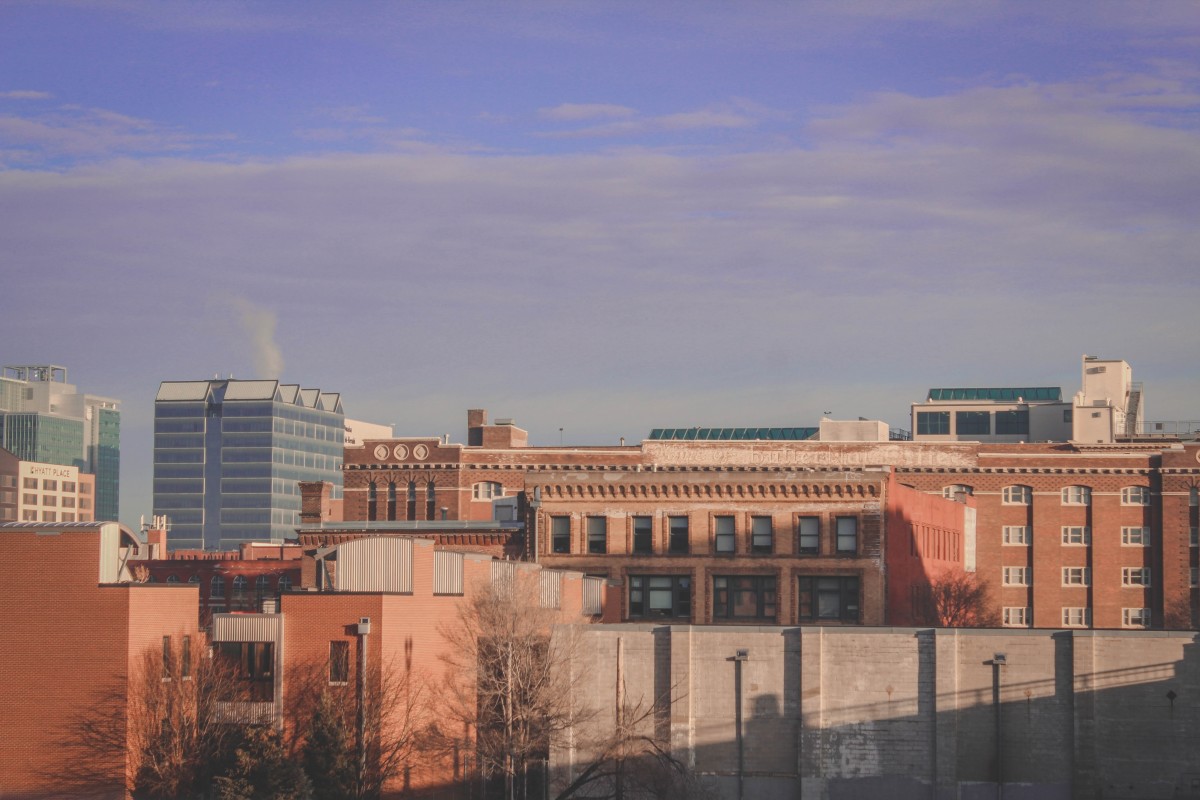 Omaha Is On The Border Of Iowa And Nebraska
Omaha sits on the border of Iowa and Nebraska. I found this out after entering directions for a coffee shop one morning.
Vyas: Are you sure this is the right shop? It's in Iowa.
Me: It's not in Iowa. It can't be in Iowa.
Vyas: The address says Iowa.
Me: It's two miles away from downtown Omaha. How in the world could it be in Iowa? Don't be silly.
Vyas: It says Iowa.
Me: Google has it all wrong.
Two and a half miles later, we were in Iowa. Sorry, hon.
So if you're looking for an easy, no-effort day trip to another state, consider western Iowa (like Council Bluffs).
There's A Reason You Get 1-800 Calls From Omaha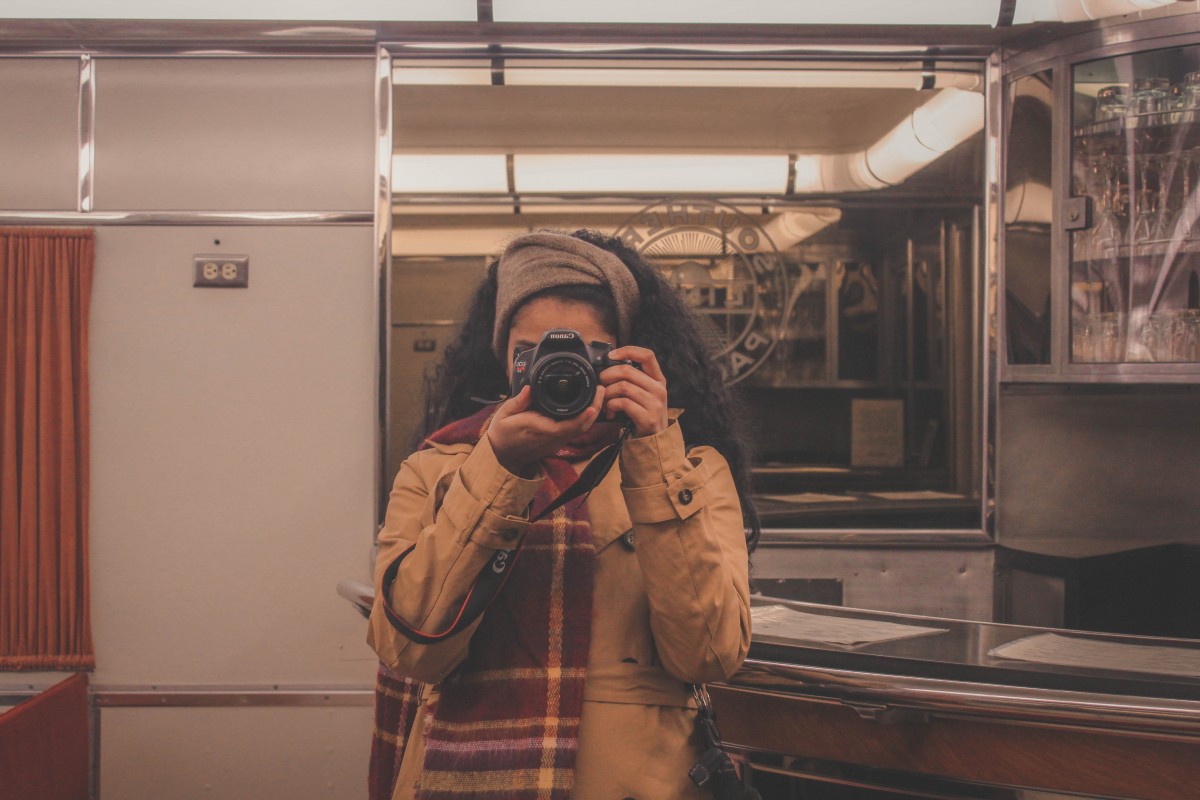 In the mid-19th century, travel companies (hotels and rental car agencies) wanted to stop depending on connect calls. Hence, the rise of the toll-free number.
With the story of 1-800 came the tale of call centers. And the very first call centers were located near strip malls in Bedford, a neighborhood twenty minutes away from downtown Omaha. The number of call centers grew and grew and eventually, Omaha had a new moniker – Res City.
Because there were so many call centers, Omaha was able to generate 1-800 numbers fast. Really fast. The turnaround time in Omaha was a day versus a week elsewhere.
About Giving Back While Visiting Omaha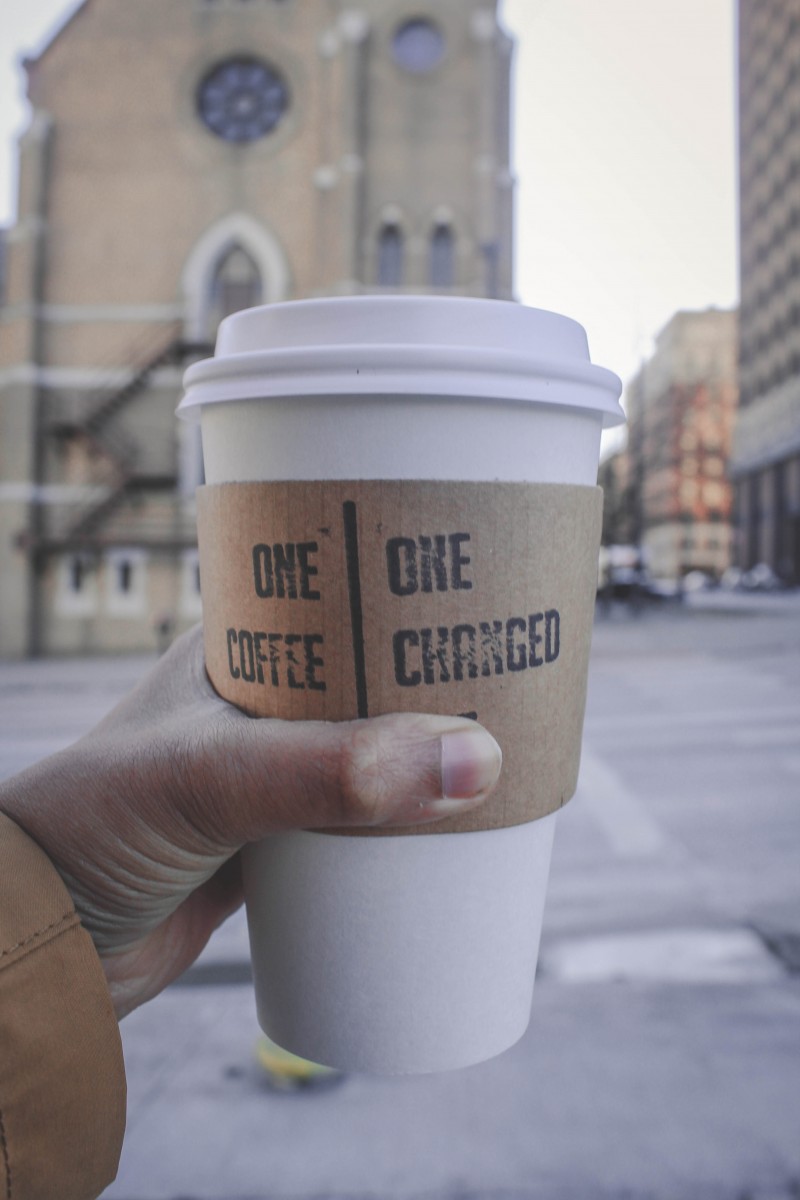 You Can Give Back Through TAGG
TAGG is an app that's popular in the Omaha area. You'll see a lot of businesses sporting signs for it in their front window.
The app isn't Omaha specific but it's one that's championed by the city. TAGG stands for Together A Greater Good (which sounds like Gellert Grindelwald's rally cry but I promise, the app has the best intentions for Muggles everywhere). It's a way to give back after making a purchase in the local community.
Once you download the app and create an account, you'll be able to select a charity of your choice.
After that, go ahead and order as usual while dining out. Ask to print out your receipt. Scan it with TAGG and a percentage of your portions will go to the charity you selected earlier.
I had never heard of the TAGG app before visiting Omaha but it's now one of my all-time favorite apps!
About The Food In Omaha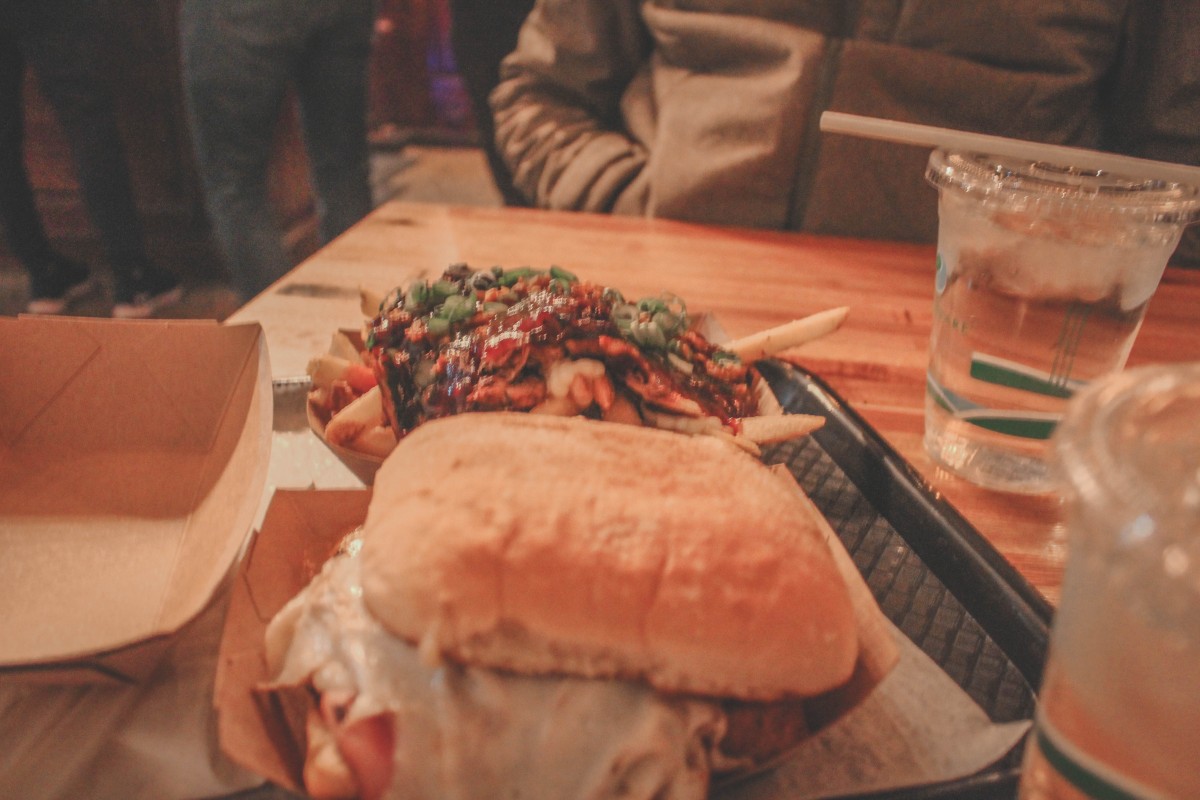 Farm-To-Table Movement Is Big Here
Speaking of restaurants, the farm-to-table movement is big in Omaha, which makes sense considering that Nebraska is 93% farmland.
But I was still taken aback by how many restaurants offered fully farm-to-table menus. There's Kitchen Table. Block 16. Society 1854. The Boiler Room.
There are even farm-to-table ice-creameries.
Ice Cream Is Also A Big Deal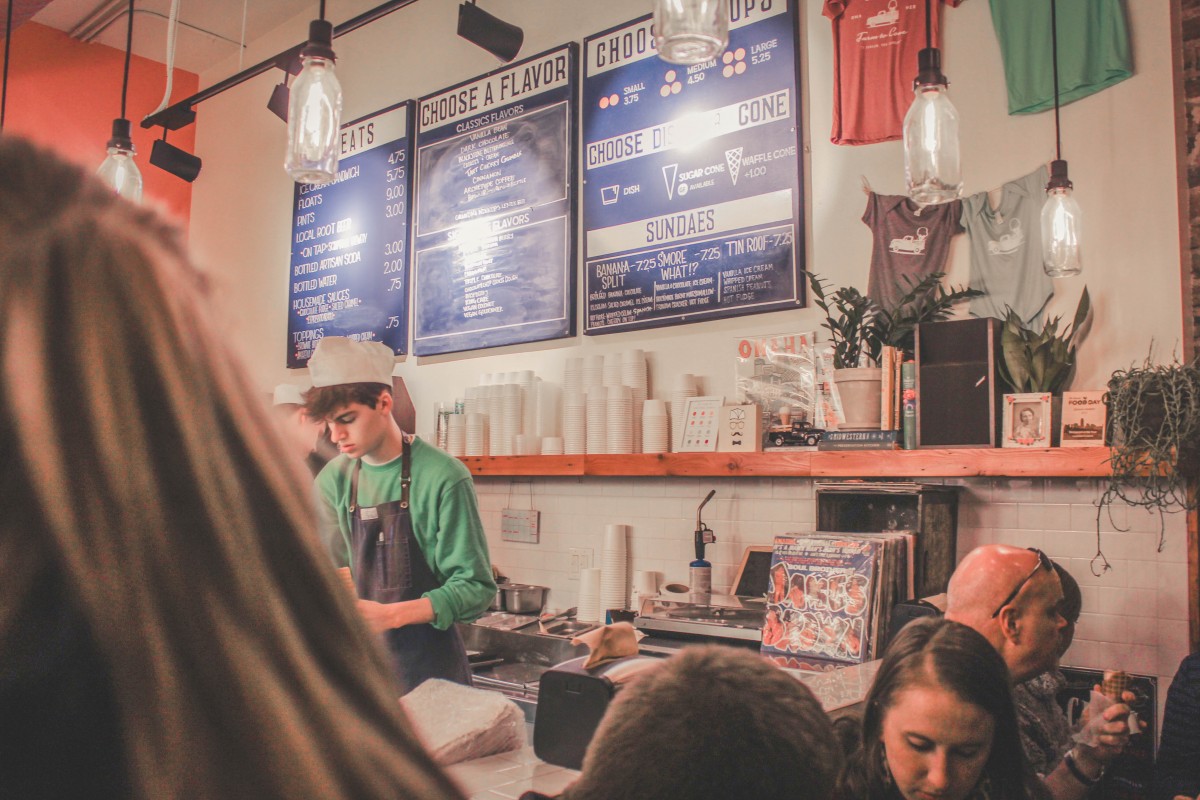 Omaha has multiple ice-cream joints (each equally popular. most locals are split between Team eCreamery and Team Coneflower).
Our first night in Omaha, it was below freezing. 28 degrees Fahrenheit. We were walking around the Blackstone District, a hub of eateries, and saw a line tracing around a historic block.
Locals were huddled in big, fluffy jackets and waiting in line in the below-freezing cold for…. ice-cream? I didn't understand it at all. Who has ice-cream in the winter? Omahans, apparently. Lots of them.
So I shrugged my shoulders and thought, why not join the queue and see what all the fuss is about (because I'm equal parts crazy and curious)?
Because Butter Brickle Lives Up To The Hype
But it's really no surprise why when you taste butter brickle (Next time I visit Omaha, I'm bringing a freezer and stocking it with butter brickle and taking the carton straight to Texas).
When I tasted butter brickle, all the jagged pieces of the why-eat-ice-cream-now mystery fell into place.
OMG. This is it. This is the best thing on the planet. I'd be here if it was zero degrees.
About What To Do While Visiting Omaha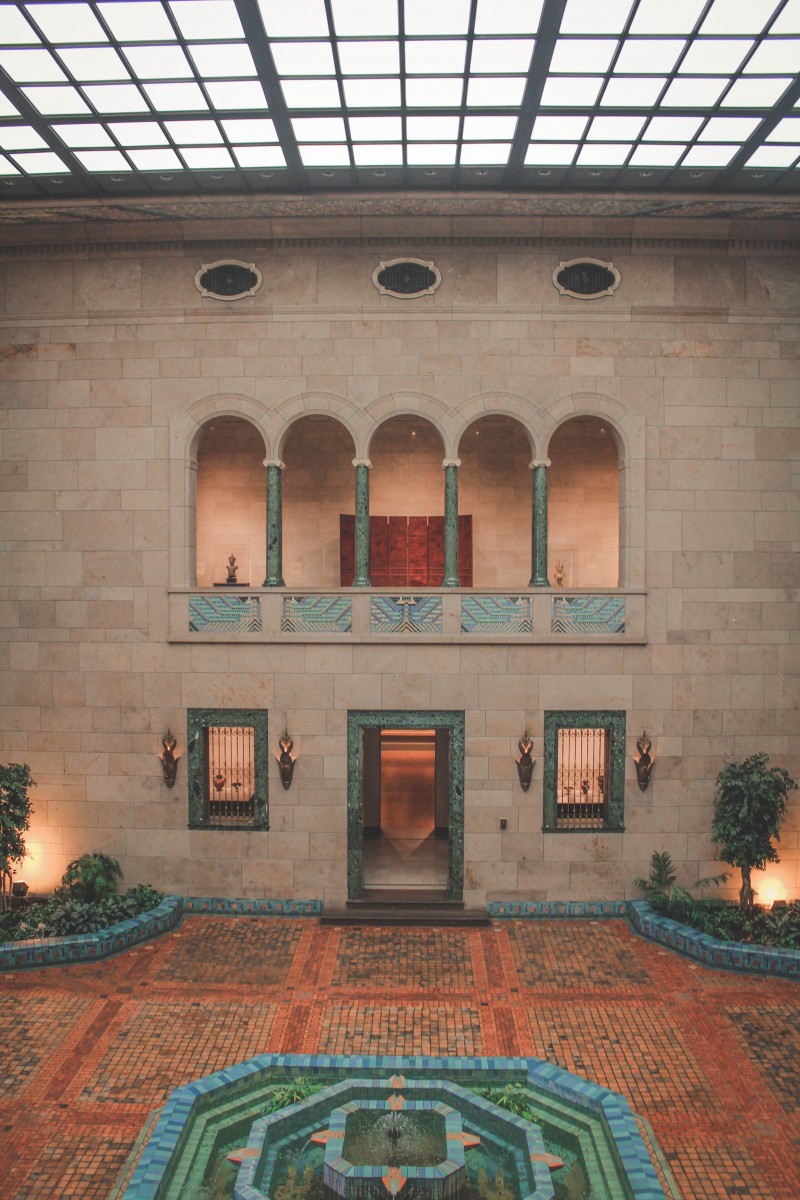 The Museums Take A While To See
I allotted three hours for each museum whilst visiting Omaha and I really should have allotted a half-to-full day.
Each of the big museums in Omaha (Joslyn, Union Station) are huge. They're multiple floors and long and wide and take time to fully see.
And the museums in Omaha are great at giving context behind the displays.
For each of the works of art at the Joslyn Museum, the placards detail what the painting techniques are, what the techniques mean, and how they affect the painting as a whole. It's like every display is a mini-art lesson.
It's less about the artist themselves. And more about what they did technically that made them so great (though I still have my doubts about Pollock).
You Can Go Rare Book Shopping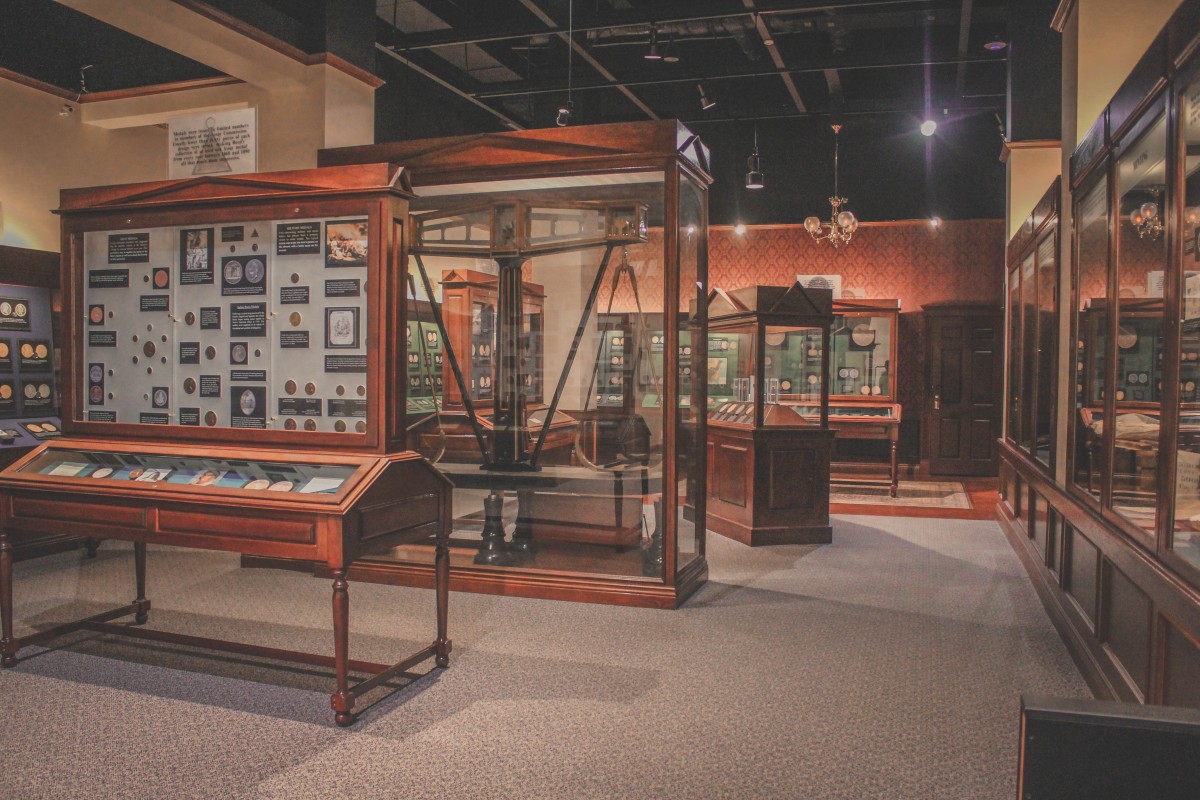 Jackson Street Booksellers specializes in rare and out-of-print books. It's a used bookstore, a little chaotic and a little rustic.
Jackson Street Booksellers is a big shop. It's undergone multiple expansions over the years and is still growing.
The bookstore is a favorite of many Omaha locals and travelers alike. Even Silver Linings Playbook director David O. Russell has raved about it.
Although most of the works are collectible editions, there are a few affordable titles in-house as well.
Omaha Is A Dog-Friendly City
Although the Nebraska Food Code prohibits any live animals on food establishments, Douglas County, where Omaha is located, has issued a dog-friendly patio variance (yes. just yes).
So from quick-service coffee shops to upscale restaurants, you'll see a lot of dog-friendly location stickers around the Omaha area.
Most of these stickers are provided by Omaha.dog, a website that catalogs all the dog-friendly spots in the city.
The blog was initially started as a push to make Omaha more dog-friendly and today, the city (by our unofficial claim) is one of the dog-friendliest places in America.
There Are More Districts Than Old Market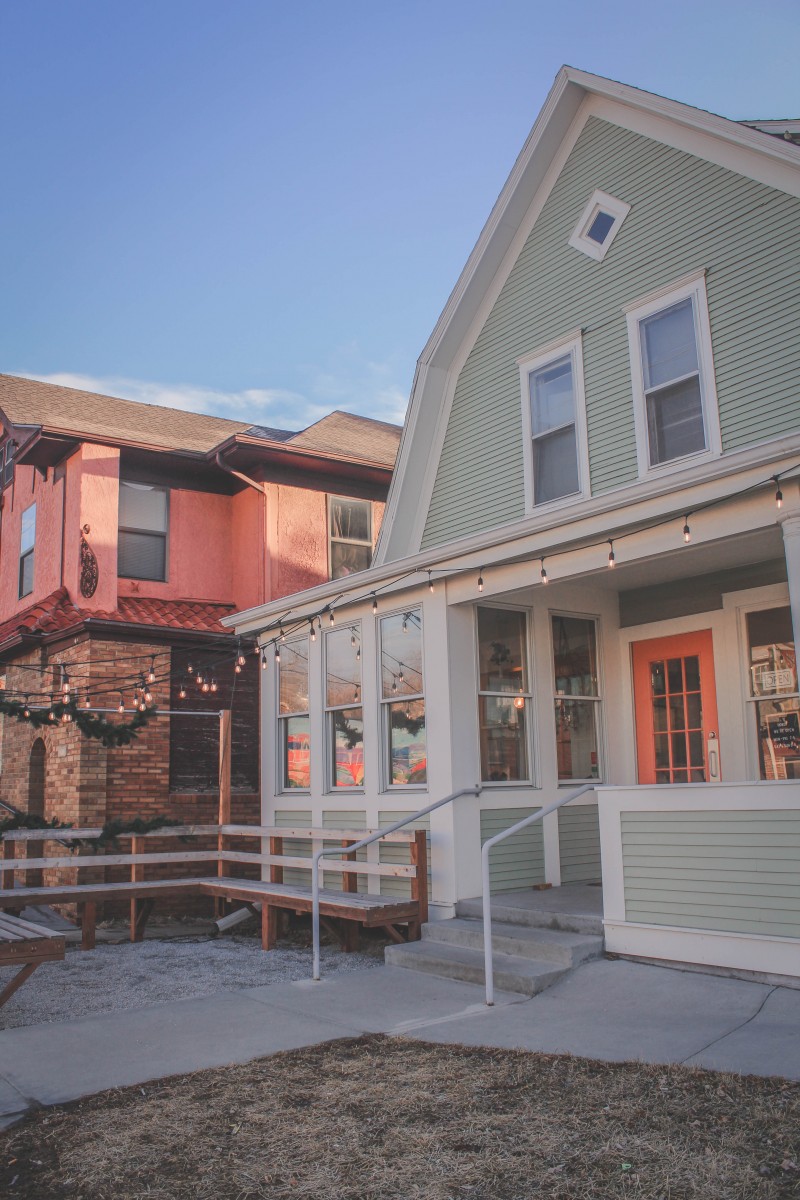 Old Market is one of the top tourist spots in Omaha. It's a complex pathway of red-brick roads and red-brick buildings. You'll see antique stores by the dozen, a few coffee shops, some restaurants, and more antique stores.
But Old Market isn't the only neighborhood in Omaha. There's Dundee and Benson and Gifford Park and Blackstone (my favorite).
Each neighborhood has a completely different air. Pass the close of one and you'll be looped into a different part of town.
Dundee is historic. Benson is gentrifying. Gifford Park is splat with street art. And Blackstone offers contemporary takes on classics.
If you're planning on visiting Omaha, you'll want to explore as many districts as possible. I traveled to five of the districts over the weekend and am saving the rest for my next trip to Omaha!
Planning a trip to Omaha? Here are our top recommended hotels :

Did you enjoy these tips for visiting Omaha? Have you ever visited Omaha? Let me know in the comments below! As always, I love hearing from you.