Visiting White Sands National Monument in southern New Mexico is a dream.
The sun hangs low, staining the sky orange. It's a milky hue, pale and soft like a watercolor painting. The ground is flat. Pillows of bluestems lean on a duvet cover of white sand.
Located near Alamogordo, White Sands National Monument is an otherworldly picture just north of the Mexico border. It's one of those places that feels completely alien – strangely uniform and clinically white – like a backdrop from Men In Black. But it's also (hands-down) one of the most beautiful places in the United States.
Today, I'll be spilling the tea on seven things I wish I knew before visiting White Sands National Monument (because y'all, I'm the queen of how not to travel).
Know That White Sands Is Slightly "Out Of The Way"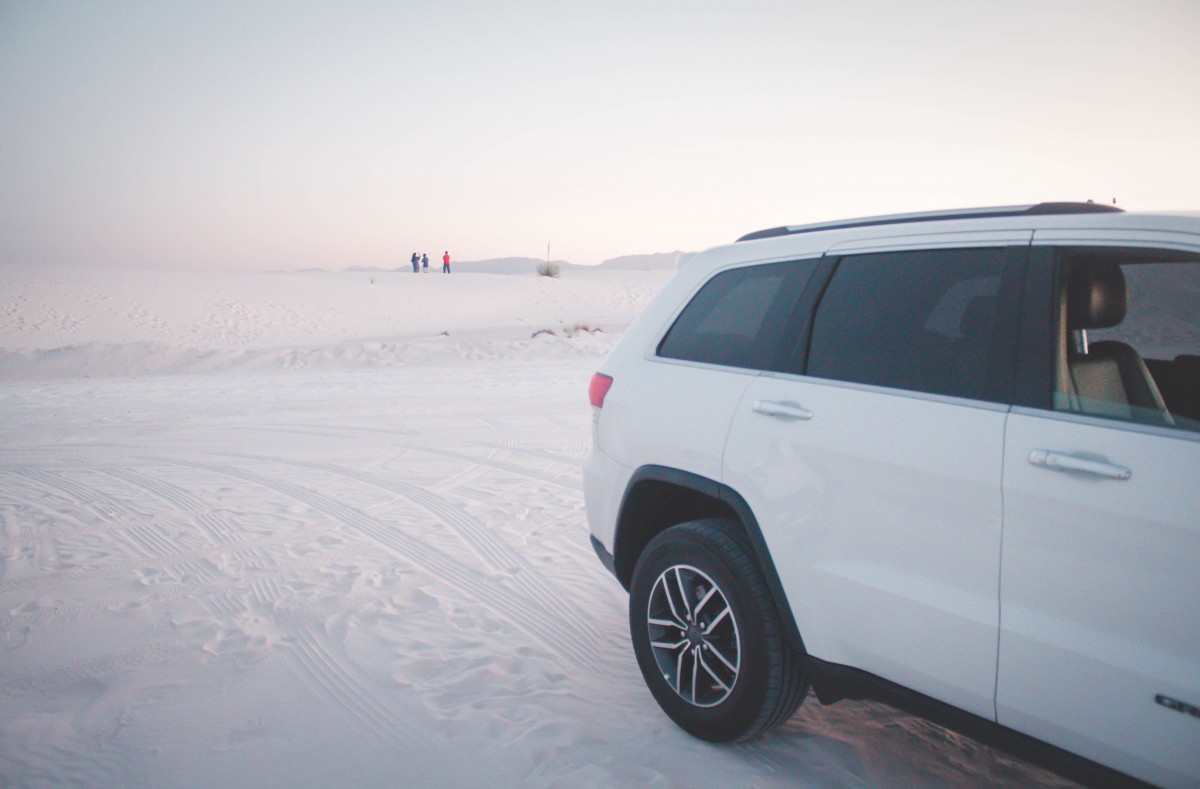 White Sands is the most visited national park in New Mexico, but it's also quite a detour from most big-ticket New Mexican destinations: Taos, Santa Fe, Albuquerque.
Right now, the sand glimmers like fairytale lights hung tight over 275 miles of south-central New Mexico.
Gypsum is a common mineral, but it's also a soluble one. Like salt, it disappears in water and mixes easily. When sheets of rain hit the slopes of a mountain, water slides down, bringing (now dissolved) gypsum along for the ride.
In New Mexico, the water was trapped by the Tularosa Basin. The droplets dried up. And the gypsum, after freezing and thawing [source], became small and gritty like sand. Today, the area is a snow-like field, several millennia old.
Know That Your Pass For Visiting White Sands Lasts A Week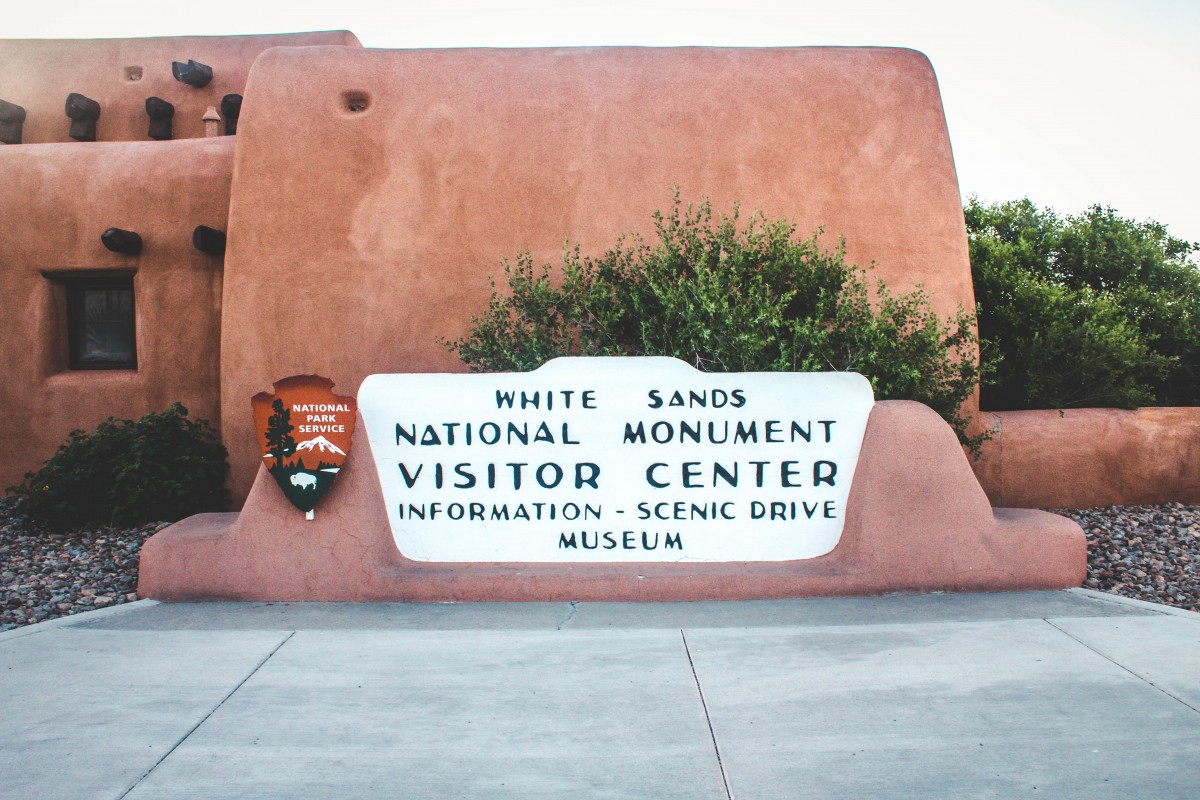 Tickets cost $20 per vehicle and your pass lasts a week.
White Sands Monument is open year-round (with the exception of Christmas) from 7 AM to sunset. The Visitor Center is your first point of entry. The center usually closes around 5 PM, but late summer, it extends its timings to 7 PM.
Set in a Pueblo-Revival style building, the museum is part gift shop and part information booth. From the 17-minute orientation film, A Land In Motion, to the native plant garden out front, the visitor center is all resources.
Know That The Park Is Sometimes Closed For Missile Testing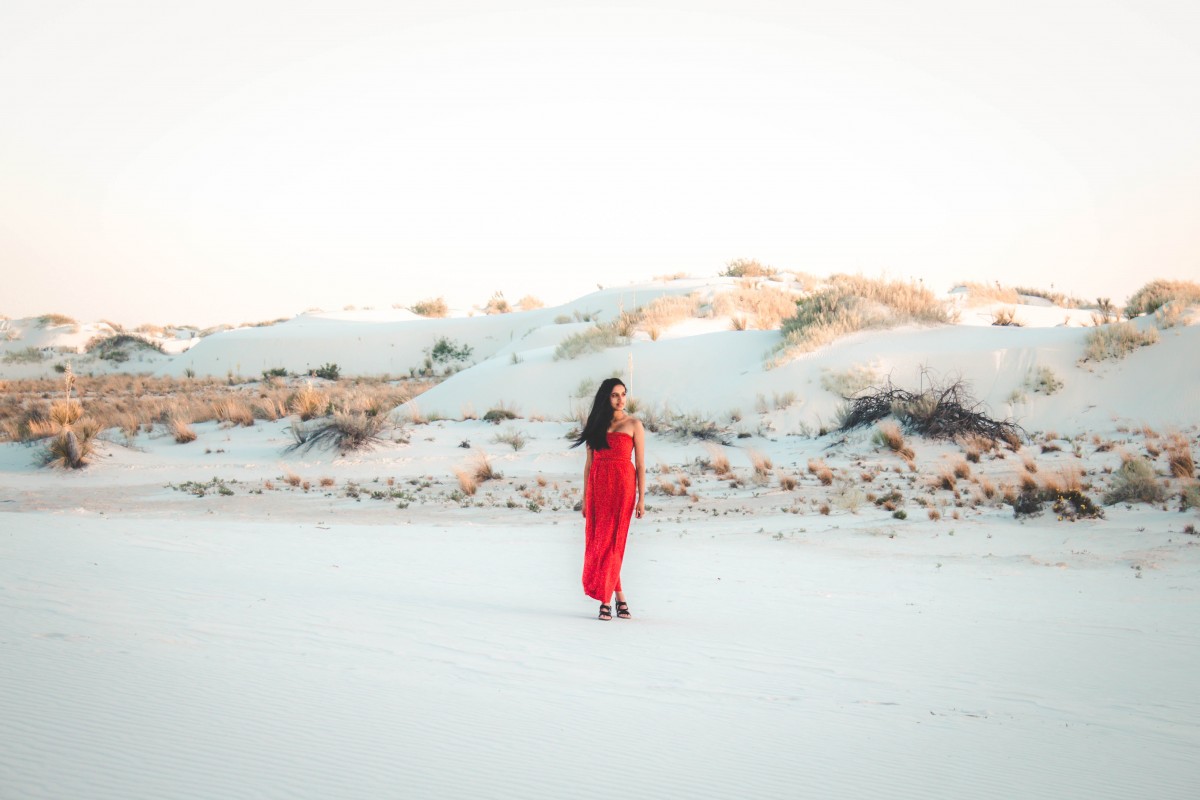 Find My White Sands Outfit Details Here
"I don't think we're in the right place," I say. My nose is pressed against the car window. The land skating by is flat and dry, a pale whiteless yellow.
I notice a small sign in the distance.
Then, my heart drops. My heart drops to the ground with a thud so loud, I can hear fear being swallowed by my ears.
Panic swells up in my throat.
oh my goodness, Anshula. what did you do? this can't be happening. this isn't right? is it?
I entered the route for White Sands Missile Range instead of White Sands National Monument.
But y'all, I over-panicked. White Sands Missile Range is not as scary as it sounds.
Today, the former Manhattan Project location is one of the largest military bases in the United States. It's also a historic area with an on-site museum.
White Sands Missile Range neighbors White Sands National Monument.
So some days (during weapons tests), the monument closes for up to three hours. US Highway 70 (between White Sands and Las Cruces) is blocked off. And following Dunes Drive, the scenic 8-mile road splitting White Sands, is prohibited.
I highly recommend calling the missile range before visiting White Sands to find out about expected closures. You can also check for updates on the White Sands National Monument website.
Phone Number: 575-678-1178
Know That There Are Five Trails You Can Hike On Whilst Visiting White Sands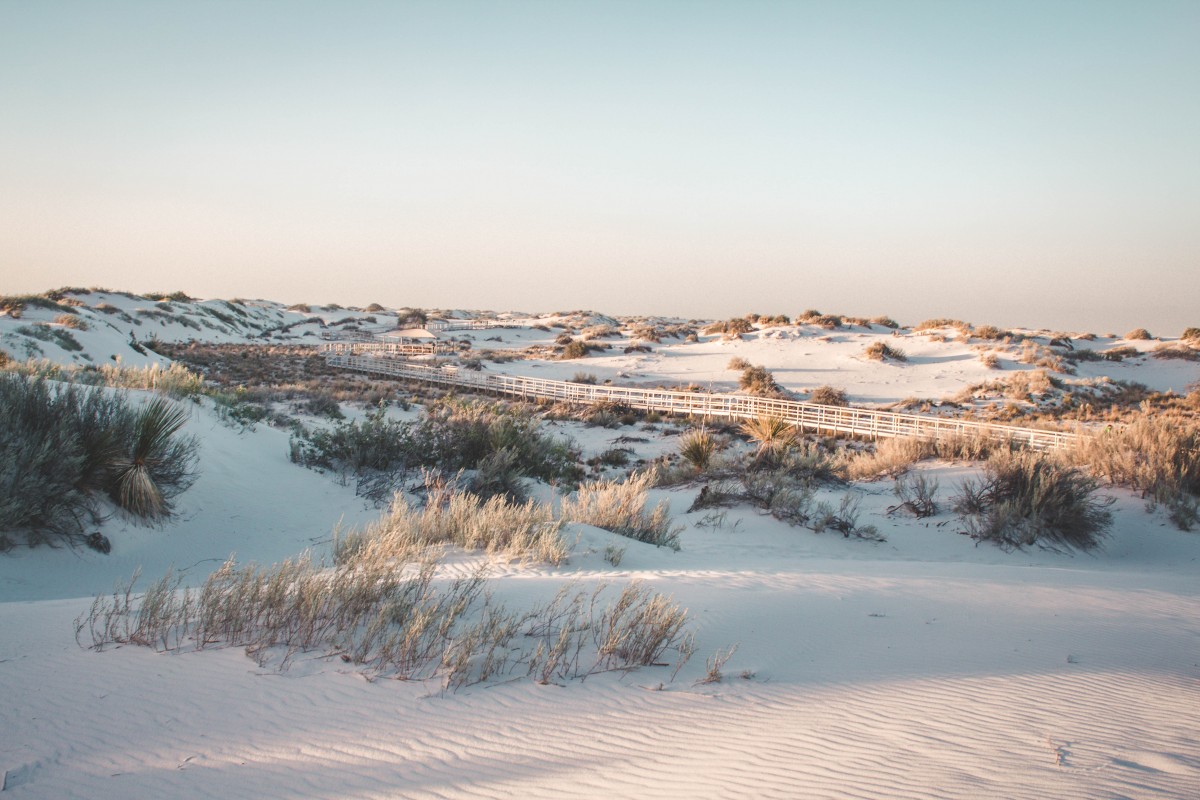 There are five trails at White Sands National Monument.
The trails vary in difficulty – easier in the cool, rougher in the heat. White Sands National Monument, although shaped into curves by dunes, is vastly unshaded. At peak temperature, the park is scorching.
My favorite trail is the Interdune Boardwalk, a moderately trafficked 0.4-mile wheelchair-accessible path. With a bit of flora and fauna flushing the gypsum corridor, the boardwalk is an easy introduction to the depth of White Sands.
Alkali Trail is also extremely rewarding, but it's a tough one.
Travel Tip: There's also a full moon hike offered once a month. You can find out more details here.
Visiting White Sands National Monument Trail Tips:
Read the official safety guide or keep a copy on-hand. It's only two pages and jam-packed with important know-before-you-go information. I highly recommend it if you are planning on attempting some of the tougher hikes.
Don't go off the trails. It's really tempting, I know. Hiking in White Sands is like meeting a Siren. The lure is in the gentleness and beauty of the landscape. But getting lost is an easy feat. Wind erases footprints dropped in the sands of time.
Hike in cooler weather. If you can, plan to hike in cooler weather. I visited in the spring, which turned out to be a perfect time. The rattlesnakes were hibernating. The weather was crisp and cheery. And the New Mexico thunderstorms were few and far between.
Know That There's Wildlife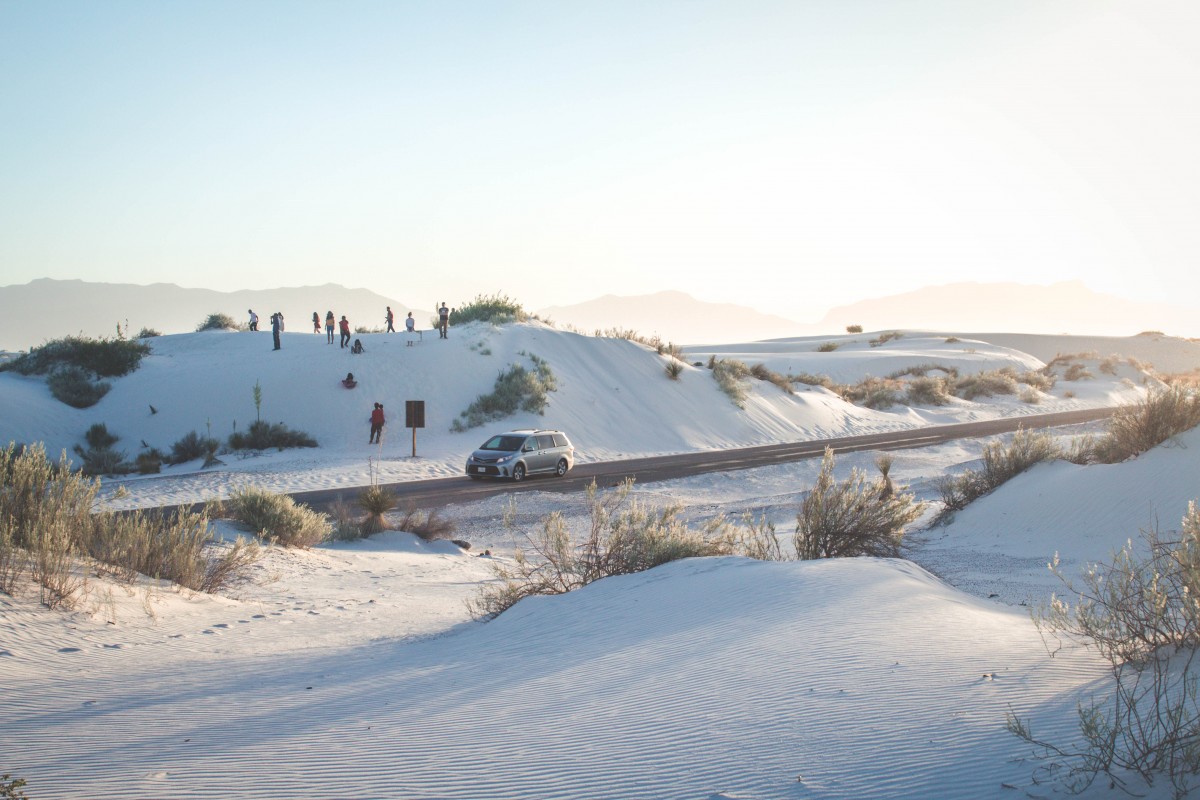 While tracing Dunes Drive, I wonder if the only animals in White Sands National Monument are the visitors (myself included).
The land looks starkly uninhabited. But as I sit down on a clear lot of gypsum, I notice something moving beside me – a fleshy eight-legged creature with a head like an old fingernail and a tail like a string of larvae.
The scorpion acknowledges me by crawling towards my foot. I acknowledge it by running down the dune, arms flailing.
*sigh*
This was my first (albeit embarrassing) encounter with White Sands National Monument wildlife. And, it was far from my last. During the course of my trip, I saw:
a Kit Fox
a few Jackrabbits
a Darkling Beetle
a Barn Swallow
a Red-Tailed Hawk
a Roadrunner
a Bleached Earless Lizard
Know That You Can Go Sledding In White Sands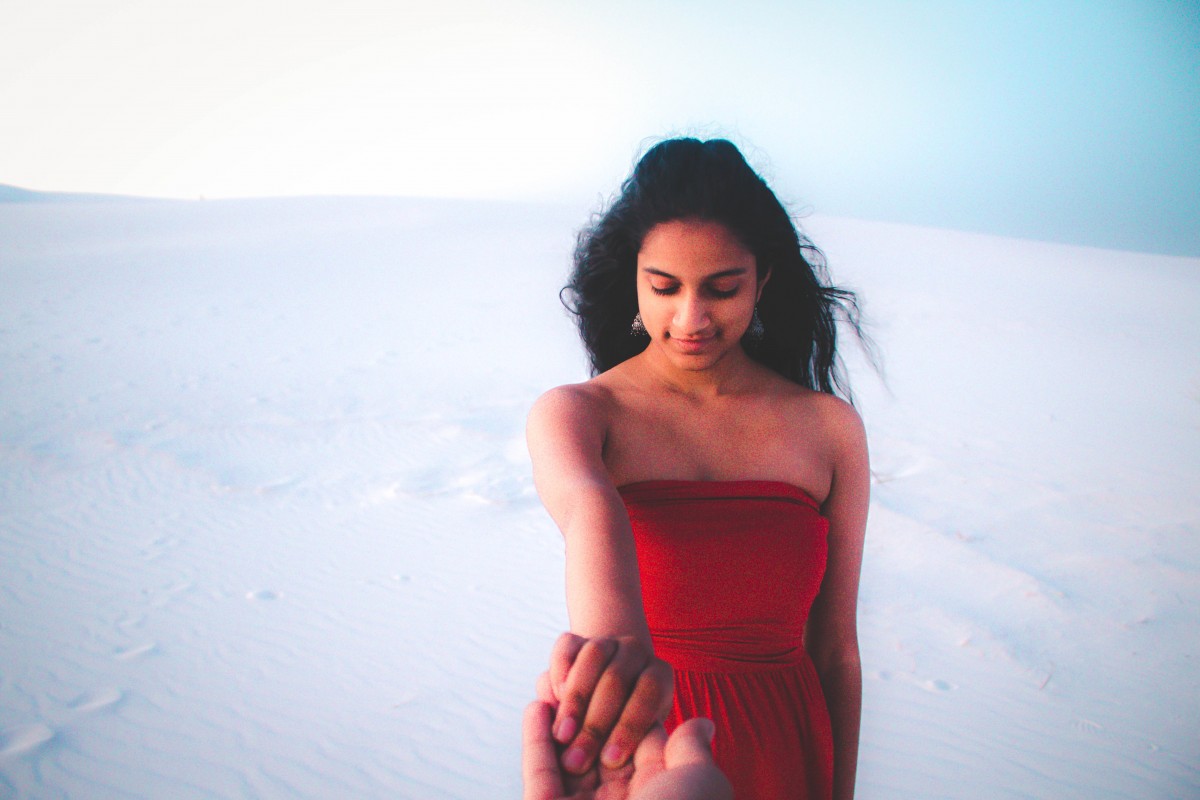 Find My White Sands Outfit Details Here
Sledding at White Sand National Monument is a popular activity. You can purchase plastic snow saucers at the gift shop (by the Visitor Center) or you can bring your own.
The sleds sold on-site are ridiculously expensive for the quality – roughly $20 new. So if you're visiting White Sands National Monument during summer sledding season, just note that the Walmart in Las Cruces and the Albertson's in Alamogordo sell them for a fraction of the cost.
Travel Tip: If you buy a sled from the gift shop and return it at the end of the trip, you get a few dollars back.
You'll still need to purchase a special wax from the gift shop though. Gypsum isn't as soft as snow so the ride isn't smooth (or fun) unless you wax the underside of the sled to reduce friction.
Know That The Sunsets Are Unbelievably Pretty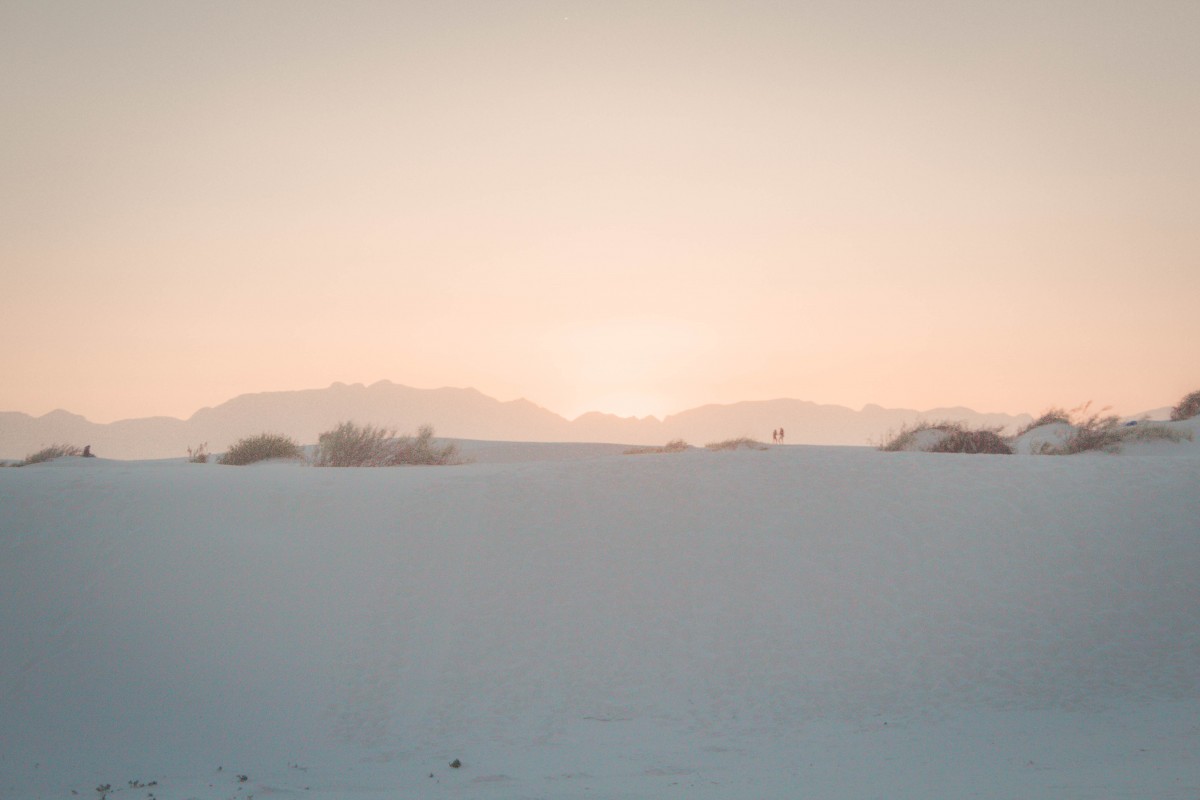 The sunset at White Sands National Monument is gentle. It's a soft, soft orange laced with candy-coated pink.
Travel Tip: Check out the free ranger-guided sunset tour offered daily.
It's not faded. It's not washed out. It's thin but pure. It feels unreal – like a dream.
But I guess, visiting White Sands National Monument always feels like this – like a dream.
Did you enjoy this guide to visiting White Sands National Monument? Have you ever visited White Sands National Monument? Let me know in the comments below! As always, I love hearing from you.